The Daily Agenda for Sunday, March 9
Jim Burroway
March 9th, 2014
TODAY'S AGENDA:
Events This Weekend: Winter Pride, East London, UK; Lake Tahoe Winterfest, Lake Tahoe, NV; SWING Gay Ski Week, Lenzerheide, Switzerland; Winter Party, Miami, FL; Out In the Desert LGBT Film Festival, Tucson, AZ.
TODAY'S AGENDA is brought to you by:

Just about every gay bar in L.A. was subject to some kind of police harassment or another. The Los Angeles Advocate reported, in the same issue in which this ad appeared, on a visit paid to the Tonky Honker on September 17, just a few days after the new owners took over. Police shut down the bar's pool table because they didn't have a license for it, despite the owners having gotten the OK from the police commission. One of the bar's customers went into the men's room, followed by one of the officers posing as a customer. The customer immediately came back out and sat at the bar. The officers left, but not before trying to "pick up" the customer. A few minutes, the officers returned and arrested the customer for "lewd conduct," claiming that the customer "groped" the one in the men's room. "Why the police officer didn't arrest the man when he committed the alleged act isn't clear," the Advocate wrote. "This may come out in the trial." I don't have any further information on the outcome. The Advocate, in the same issue, also included a two-page article, "If You're Arrested: Some Do's & Dont's," along with another small piece, "If You Witness A Raid."
TODAY IN HISTORY:
40 YEARS AGO: LA Police Beat Howard Efland to Death During Hotel Raid: 1969. The Dover Hotel was a five-story brick building in downtown Los Angeles where men checked in, removed their clothing, and laid on their beds with the doors open waiting for others to walk by. It was, not surprisingly, the scene of a number of raids by LAPD's vice squad. During the latest raid, Howard Efland, a male nurse and one of the hotel's customers, was beaten and kicked outside the hotel, in front of witnesses, by LA vice officers Lemuel Chauncey and Richard Halligan as they arrested them. "Help me! My God, someone help me!" witnesses heard him scream, as the two officers beat the unarmed, unresisting Efland to death. Efland died of massive internal injuries after the officers kicked him, did knee drops on his stomach, and stomped on him.  At first, the LAPD told Efland's parents that their son had simply died of a heart attack. That lie was betrayed, of course, by the condition of Efland's body. The coroner then ruled Efland's death an "excusable homicide," claiming that he had resisted his arrest. No one was ever held accountable for his murder.
TODAY's BIRTHDAYS:
Will Geer: 1902-1978. He was Grampa Walton on screen, and a social activist off. He had been a member of the Communist Party in 1934, where he met Harry Hay (see Apr 7) who would go on to co-found the Mattachine Foundation (which later became the Mattachine Society) in 1950. Geer and Hay briefly became lovers while working on union organizing in Los Angeles and San Francisco. But they soon parted ways when Geer married his wife, actress and fellow political activist Herta Ware. Geer went on to work with folk singers Burle Ives and Woodie Guthrie in advocating for migrant farm workers and organized labor. He also found time to do some acting, mostly on the stage, often Shakespeare. Between 1948 and 1951, he was also in more than a dozen movies, but he was soon blacklisted for refusing to testify before the House Committee on Un-American Activities.
With the blacklist in force, Geer fell back on his training as a botanist (he had a master's degree from the University of Chicago) and founded the Theatricum Botanicum in Topanga Canyon near Santa Monica, California, with his wife. They would divorce in 1954, but they remained very close friends thereafter. Together, they turned Theatricum Botanicum into an artists colony, with an outdoor summer theater and Woody Guthrie living in a small shack.
By the late 1950s, Geer was back on Broadway, and in 1964 he was nominated for a Tony for his role in the musical 110 in the Shade. His career in film resumed in 1963 with a minor part in Advise and Consent, and in 1967 he played the prosecutor in the film adaptation of Truman Capote's In Cold Blood. When he died after completing the sixth season of The Waltons in 1978, his remains were cremated and his ashes buried at his beloved Theatricum Botanicum, which continues to host performances and youth acting workshops.
Samuel Barber: 1910-1981. He was apparently a very precocious child. In a very anxious letter at the tender age of nine, he came out to his mother — as a composer:
Dear Mother: I have written this to tell you my worrying secret. Now don't cry when you read it because it is neither yours nor my fault. I suppose I will have to tell it now without any nonsense. To begin with I was not meant to be an athlet [sic]. I was meant to be a composer, and will be I'm sure. I'll ask you one more thing .—Don't ask me to try to forget this unpleasant thing and go play football.—Please—Sometimes I've been worrying about this so much that it makes me mad (not very).
He wrote his first musical at seven, tried his first opera at 10, became an organist at 12, and began studying piano, voice and composition at the Curtis Institute in Philadelphia at 14. That's where he met his lover, partner and musical collaborator Gian Carlo "Johnny" Menotti, and they would remain together for the next forty years. By Barber's twenties, his compositions were commissioned or debuted by Vladimir Horowitz, Leontyne Price, Arturo Toscanini, among others. He won the Pulitzer Prize for music for his 1957 opera Vanessa, and for his 1962 Concerto for Piano and Orchestra. But his 1966 opera Antony and Cleopatra was a dud, and he spent his remaining years in isolation and depression, while Menotti, a successful composer in his own right, indulged in dalliances with a string of much younger men. Barber died in 1981, Menotti in 2007, and it is Barber's work that is better remembered.
If you know of something that belongs on the agenda, please send it here. Don't forget to include the basics: who, what, when, where, and URL (if available).
And feel free to consider this your open thread for the day. What's happening in your world?
The Daily Agenda for Saturday, March 8
Jim Burroway
March 8th, 2014
TODAY'S AGENDA:
Events This Weekend: Winter Pride, East London, UK; Lake Tahoe Winterfest, Lake Tahoe, NV; SWING Gay Ski Week, Lenzerheide, Switzerland; Carnival Maspalomas, Maspalomas, Gran Canaria; Winter Party, Miami, FL; Out In the Desert LGBT Film Festival, Tucson, AZ.
TODAY'S AGENDA is brought to you by:

So here's a poignant observation. When I tried to google "Last Call gay bar New York," all I got was postings about gay bar closures all over the city, with many of them lamenting the demise of gay culture.
TODAY IN HISTORY:
First Post-WWII Gay Organization Formed: 1948. The Veterans Benevolent Association had been meeting in New York City since 1945, serving as a social club for 75-100 regular members. Four honorably discharged veterans founded the group, and the VBA became an important resource for those who needed assistance with a nasty employer or with legal problems. On March 9, the New York State Department issued a Certificate of Incorporation, which described the group this way:
To unite socially and fraternally, all veterans and their friends, of good and moral character, over the age of twenty years. To foster, create, promote, and maintain the spirit of social, fraternal, and benevolent feeling among the members and all those connected by any means and ties. To enhance the mutual welfare of its members. To promote and advance good fellowship, mutuality, and friendship, and to promote the best idealism and interests of its members. To advance the social and economic interests of its members; to provide suitable places for meeting of members and the establishment of facilities for social, fraternal, benevolent, and economic activities and functions.
Of course missing from that description is any reference to homosexuality.
As time went on, a split developed within the group between those who wanted the VBA to become more politically active and others who wanted the group to remain a social organization. The conflicts grew until the group was finally disbanded in 1954.
Philadelphia Police Raid Rusty's Bar: 1968. Philadelphia Police Commissioner Frank Rizzo had developed a fearsome reputation in the city's African-American community, anti-war demonstrators, radicals, hippies, students, and anyone else who ran afoul of his law-and-order regimen. He is reported to have said about one group of demonstrators, "When I'm finished with them, I'll make Attila the Hun look like a fag." In 1968, Philly police turned their attention not to fags, but dykes, with a raid on Barone's Variety Room, a popular downtown lesbian bar that everyone knew simply as Rusty's, after the bar's tough, take-no-prisoners manager, Rusty Parisi. When police descended on the bar, they unplugged the jukebox, turned on the house lights, and, as gay rights advocate Ada Bello recalled, "the small posse of trench coat clad figures slowly moved form table to table."
According to the Philadelphia Inquirer, "It was alleged (in graphic language) that several women had been making love on the floor, that others were drunk and disorderly, and that some had resisted arrest." Byrna Aronson was there, and she didn't see the police when they arrived. "I leaned down to kiss my girlfriend on the cheek, and Captain Clarence Ferguson, in a pork-pie hat, tapped me on the shoulder and said, 'You're under arrest.' and I said, 'What for?' He said, 'Sodomy.' I just started to laugh. Police arrested a dozen women, including Aronson, charged them with disorderly conduct, held them overnight, and brought them before a magistrate in the morning, when all charges were dropped.
Bello, who was a member of the local chapter of the Daughters of Bilitis that had formed a year earlier, remembered that raid on Rusty's as an important turning point for the group. "The Philadelphia police made a very valuable contribution. Maybe it was the mood prevailing in the country at that time. Maybe it was because there is such a thing as the last straw. But out of that incident… our group got the first clear sense of direction. Some of the women came to us and demanded action. …. Several women joined that chapter, among them Byrna Aronson."
The challenge before the DOB was, as one member put it, "were we really going to try and change the world or were we going to talk among ourselves about how the world ought to change?" The DOB's bylaws were clear: all protests had to be approved by the national board. But as Bello said, "It was difficult to get authorization from the administration of DOB. We couldn't find the president — remember, this was before cell phones and e-mail — and we felt that it was hampering our ability to react." In the end, local DOB leaders decided they were more interested in action than social gatherings. "So we thought, 'why not start another organization — one whose middle name is Action!'"
In August of that year, the local DOB chapter voted to dissolve and regroup as the Homophile Action League (HAL) as an organization of both lesbians and gay men. Pioneering gay rights activist Barbara Gittings (see Jul 31), who two years earlier been relieved of her duties as editor of the DOB's newsletter The Ladder over her participation at a pro-gay picket at Independence Hall (see Jul 4), also joined HAL. "There hadn't been any really concerted effort on the political scene until HAL was organized and began to attract some men." The DOB had been open only to women, but Philadelphia's lesbian leaders felt that it was time to make common cause with gay men. With HAL, local gay rights activists found the freedom they needed to respond to local provocations.
The disbanding of the local DOB chapter was an important milestone in the eventual downfall of the Daughters of Bilitis as a national organization. That year, national DOB president Shirley Willer (see Sep 27) tried to reform and decentralize the DOB in response to the Philadelphia action, and she wound up resigning in disgust when her efforts failed. The national organization finally disbanded in 1970.
New York Police Raid the Snake Pit: 1970. It may come as a surprise to those who are not of a certain age, but raids on gay bars by the New York police department didn't end with the Stonewall uprising in the summer of 1969. In fact, raids continued, virtually uninterrupted. At about 5:00 a.m. of March 8, 1970, New York police descended on the Snake Pit, an after-hours unlicensed bar in Greenwich Village. Deputy Inspector Seymore Pine showed up with a fleet of police wagons, and without bothering to sort out the owners from the clientele, arrested all 167 customers and took them to the station house, an act which violated police policy. One patron, Diego Vinales, panicked. An immigrant from Argentina who was in the country illegally, he feared what would happen to him in the police station and tried to escape by jumping out a second story window. He landed on a fence below, its 14-inch spikes piercing his leg and pelvis. He was not only critically wounded, but was also charged with disorderly conduct and resisting arrest. As paramedics attended to Vinales, a cop told a fireman, "You don't have to hurry, he's dead, and if he's not, he's not going to live long," sparking a false rumor that Vinales had died.
Following on that rumor, the Gay Activist Alliance immediately organized a protest for later that night. A pamphlet publicizing the protest read, "Any way you look at it, Diego Vinales was pushed. We are all being pushed. A march on the Sixth Precinct will take place tonight, March 8, at 9pm, gathering at Sheridan Square. Anyone who calls himself a human being, who has the guts to stand up to this horror, join us. A silent vigil will occur immediately following the demonstration." Nearly 500 people showed up for the protest. After Rep. Edward Koch accused New York City Police Commissioner Howard Leary of green-lighting the resumption of raids and illegal illegal arrests on the gay community, Leary resigned and Pine was reassigned to Flatbush in Brooklyn. And the gay community, which had already witnessed a burst of organizing activity since the Stonewall uprising nine months earlier, became even more politically and socially active, setting the stage for a very successful Christopher Street commemoration later that Summer for the first anniversary of Stonewall.
If you know of something that belongs on the agenda, please send it here. Don't forget to include the basics: who, what, when, where, and URL (if available).
And feel free to consider this your open thread for the day. What's happening in your world?
Why we need to hold hands more, not less, in 2014
Randy Potts
March 7th, 2014
Let's hold hands in Sochi Greenwich Village (and elsewhere) in solidarity and as a show of strength.
CBS News in NY reported last night that a gay couple celebrating their 10th anniversary were holding hands at a subway stop in the West Village in New York when one of them was violently attacked:
Police said the man first asked Masterson if he and his partner were gay, and they ignored him. That was when he attacked.

"He just came at me in two seconds, and then he started shoving me towards the tracks," Masterson said.

Masterson told 1010 WINS' Carol D'Auria he and Moore had gone to dinner and a Broadway show to celebrate their 10 year anniversary.

"My heart just fell, you know, I mean, we were on such a high from the weekend," Moore said.

Masterson said he taken to the hospital with a broken nose and other facial fractures.
It's been my feeling for awhile now that attacks like these will begin to increase as the perception grows that we are winning among people who have been slow to catch on. This report from the Washington Post's Wonkblog explains that
According to a new survey by the Public Religion Research Institute, only 41 percent of Americans oppose allowing same-sex couples to marry. But that same 41 percent has a highly skewed perception of where the rest of the country stands: nearly two-thirds of same-sex marriage opponents erroneously think most Americans agree with them. And only two in 10 same-sex marriage opponents realize that the majority of Americans support marriage equality.
Essentially, the more homophobic you are, the less likely you are to realize how dramatically opinions have changed in the last few years. As the most homophobic among us begin to wake up and realize how much the world has changed, they're going to be angry, and many will want to actively do something about it.  It's called a backlash, and the last time we had a major social change regarding civil rights, in the 1960s, it took a decades before the resulting backlash finally calmed down.
Last summer we talked about showing solidarity in Sochi  by holding hands — athletes, gay or straight, could silently protest during the Winter Olympics by simply holding hands.  Maybe we need to start a little closer to home.
Now that it's obvious it's not necessarily safe to hold hands even in Greenwich Village, NYC, where gay people have been out of the closet for longer than probably anywhere else on earth, maybe it's time we showed solidarity by holding hands MORE in protest.  Maybe we need to organize groups to go to several major subway stops in NYC and hold hands for 30 minutes, every day, for the next week.  Maybe it's time to force the issue when a lot of us, for good reason, won't want to hold hands in public.  We're sitting, literally, at a tipping point, and it's time to force the issue — is it safe to be openly gay in public, or not?
We've been putting our energy and our money into the fight for marriage equality, and that's great, but marriage rights on the books will not make it safe to hold hands in public.  Marriage rights won't make it safe to put our arms around each other in the theater, or kiss across the table in a restaurant, or say goodbye at a train station, all the things straight couples do on a daily basis without a second thought.  Once we win the fight for marriage equality, places where it's unsafe to be gay will remain unsafe to be gay, and not much is being done about that.  These places where it's unsafe are not just the Deep South or rural areas but include Greenwich Village in New York — which means, essentially, everywhere.
If there's ever been a time to make a bid for public safety it's today, when the majority is sympathetic but also has no idea how dangerous being open can still be for LGBT people.  Whether we do this as a part of a group or simply every time we are out in public with a partner, something has to do be done or things will never change.
Michigan Gay Marriage Ban Trial Ends With A Bang
Jim Burroway
March 7th, 2014
Michigan's gay marriage trial ended on an explosive note today, with the state's final witness saying he believes unrepentant homosexuals are going to hell.

His views emerged following a question from plaintiffs attorney Ken Mogill, who is fighting to overturn Michigan's ban on gay marriage.

"Is it accurate that you believe the consequence of engaging in homosexual acts is a separation from God and eternal damnation?" Mogill asked the state's expert, then added, "in other words, they're going to hell?"

"Without repentance, yes," answered the expert, Canadian economist Douglas Allen, the last witness to testify on behalf of the state in a trial that could make Michigan the 18th state to legalize gay marriage.
Things didn't go well at all for the State of Michigan, which is defending the ban in Federal Court. The State's first witness, a philosopher from Princeton, was disqualified as an expert witness. That testimony was supposed to tee-up Mark Regnerus, the author of the widely discredited report alleging that children of same-sex parents have poorer outcomes, to take the stand for the first time since the report's publication. But just before Regnerus took the stand, his colleagues at the Department of Sociology at the University of Texas issued a statement distancing themselves from his testimony:
Like all faculty, Dr. Regnerus has the right to pursue his areas of research and express his point of view.  However, Dr. Regnerus' opinions are his own. They do not reflect the views of the Sociology Department of The University of Texas at Austin.  Nor do they reflect the views of the American Sociological Association, which takes the position that the conclusions he draws from his study of gay parenting are fundamentally flawed on conceptual and methodological grounds and that findings from Dr. Regnerus' work have been cited inappropriately in efforts to diminish the civil rights and legitimacy of LBGTQ partners and their families.  We encourage society as a whole to evaluate his claims.
That set the stage for Regnerus's testimony:
Critics said Regnerus' 248-person study included just two who had been raised from birth to adulthood by gay couples. When asked Monday how those two fared, Regnerus replied, "Pretty good."

On Tuesday, (ACLU attorney Leslie) Cooper asked Regnerus how big a study would need to be to satisfy his curiosity about child welfare and how much it would cost. He said it would cost tens of millions of dollars over several years. Cooper asked whether he believed such funding could be approved, and Regnerus said it was unlikely.

"So," Cooper asked, "if a nationally representative, large-scale longitudinal study is never done because it's too expensive, is it your opinion that same-sex people should never be allowed to marry?"
Refusing to answer that question, Regnerus deflected into mumbo-jumbo about "common expectations about marriage." He was also asked about other types of families: poor families, less educated families, remarried families, where statistics also show poorer outcomes in children. Should they be barred from marrying for the same reasons?
Regnerus said no regarding the poor and less educated, but said he didn't have an opinion about heterosexual remarriage.

"You don't have an opinion whether prior divorced people should be allowed to get married?" Cooper asked.

"It exists," he said. "I don't think much about that … I think it would be nice if (couples) can work it out."

Regnerus also insisted he hadn't formed an opinion on whether it is better for a child in foster care to remain in a foster home or be adopted by a same-sex couple.

Throughout the proceedings, Regnerus stuck to his insistence that biological, intact families are best and that anything else, including adoption, is "a concession."
It was an excruciating grilling, which the free-lance reporter, Steve Friess, live-tweeted on Monday and Tuesday:
Friess is back live-tweeting closing arguments today, this time for Buzzfeed.
The Daily Agenda for Friday, March 7
Jim Burroway
March 7th, 2014
TODAY'S AGENDA:
Events This Weekend: Winter Pride, East London, UK; Lake Tahoe Winterfest, Lake Tahoe, NV; SWING Gay Ski Week, Lenzerheide, Switzerland; Carnival Maspalomas, Maspalomas, Gran Canaria; Winter Party, Miami, FL; Out In the Desert LGBT Film Festival, Tucson, AZ.
TODAY'S AGENDA is brought to you by:

I've only been able to find one small item online about Jacksonville's Knight Out: it was "a very popular gay disco that opened in the late sixties and stayed open until the 1980s." The building is gone and replaced with a BMW dealership.
TODAY IN HISTORY:
CBS Airs "The Homosexuals": 1967. Described as "the single most destructive hour of anti-gay propaganda in our nation's history," the special was produced by the prestigious CBS Reports, an award-winning series that grew out of the game show scandals of the 1950s. CBS Reports was set up to use its hour-long format to delve into subjects which were deemed too controversial for other programs, and "The Homosexuals," which took three years to complete, would be the first nationally-broadcast program introducing the American audience to gay people.
After completing a rough cut, the producers approached CBS correspondent Mike Wallace. At first, Wallace declined, saying that he wanted no part in a program that would "pity the poor homosexual." But after seeing the rough cut, which portrayed gay people in a relatively neutral light, he agreed to host the special. But higher ups at CBS were skittish about letting it go on the air. At one point, the special was killed, and all of the positive footage from interviews gathered in San Francisco, Los Angeles, Philadelphia, Charlotte, and New York City was axed along with it. When CBS decided to revive it in 1965, the producers started over. This time, they found gay people to interview on the East Coast: Lars Larson in New York, and Washington, D.C., gay rights activists Frank Kameny and Jack Nichols. Nichols appeared under the pseudonym of Warren Adkins because his real name was identical to his father's, who worked at the FBI. Nichols later recalled:
After we finished and the camera was turned off, Mike Wallace sat down with me and talked for about half an hour. He said, "You know, you answered all of my questions capably, but I have a feeling you don't really believe that homosexuality is as acceptable as you make it sound." I asked him why he would say that. "Because," he said, "In your heart I think you know it's wrong." It was infuriating. I told him I thought being gay was fine, but that in his heart he thought it was wrong.
At ten o'clock on Tuesday night, not long after the closing credits of Petticoat Junction, viewers across American watched as Mike Wallace declared:
The average homosexual, if there be such, is promiscuous. He is not interested or capable of a lasting relationship like that of a heterosexual marriage. His sex life, his love life, consists of a series of one–chance encounters at the clubs and bars he inhabits. And even on the streets of the city — the pick-up, the one night stand, these are characteristics of the homosexual relationship. And the homosexual prostitute has become a fixture in the downtown streets at night. On street corners, at subway exits, these young men signal their availability for pay.
The documentary featured psychotherapist Charles Socarides, who would go on to become an outspoken critic of the APA's decision to remove homosexuality from its list of mental disorders in 1973. He would also help to co-found the National Association for Research and Treatment (later Therapy) of Homosexuality (NARTH). His appearance was filmed in a classroom at the Albert Einstein School of Medicine, set up as though he was taking spontaneous questions from a group of psychiatric residents. One woman was shown asking if there were any "happy homosexuals." Socarides responded, "The fact that somebody's homosexual — a true obligatory homosexual — automatically rules out the possibility that he will remain happy for long, in my opinion." He characterized happiness among gay people as "a mythology." Irving Bieber, who was among the forefront of psychoanalysts claiming high success rates in "curing" gay people, blamed homosexuality on parents. "I do not believe it is possible to produce a homosexual if the father is a warm, good, supportive, constructive father to his son."  Missing from the program was any mental health professional to disagree or counter Socarides or Bieber, leaving the impression that the entirety of psychology stood behind these two men.
The documentary traded in a number of other stereotypes. One portion examined whether a "homosexual mafia" existed in the creative arts. Gore Vidal appeared on camera to denounce the stereotype as "nonsense," but of course he would say that;  he's one of them. Columbia University Professor Albert Goldman provided the "straight" rebuttal, contending that homosexuals were responsible for distorting the theater, art, and fashion as a way of striking back at the heterosexual majority. (Two decades later, Goldman would gain notoriety for publishing a biography of John Lennon, claiming that the former Beatle was "a violent, schizophrenic drug addict.")
But it was a fourth gay man, a closeted homosexual whose early appearance in the program, his face obscured by a potted plant casting a dark shadow across his face, made the most memorable appearance in the film. He was described as being twenty-seven years old and college educated, and "unable to hold a job because of his inability to contain his homosexual inclinations. Wallace said that he had been in jail three times "for committing homosexual acts. If he is arrested once more, he faces the possibility of life in prison. He is now on probation and in psychotherapy." The young man described himself this way:
I felt as though I had license to satisfy every need, every desire, every tension… animal sexual gratification… I use the word "sick" — I'm not taking a pot shot, I'm not attempting to judge homosexuals. I'm not a judge. I know that inside, now, that I am sick. I'm not sick just sexually, I'm sick in a lot of ways …. immature, childlike, and the sex part of it is a symptom like a stomach ache is a symptom of who knows what."
That man's appearance was so memorable that today it is often mistakenly said that all of the gay men in the program were similarly photographed.
Wallace closed the program with an interview with another anonymous hidden gay man who was married with two children, and who described his life as one of unrelenting tension and hardship. Wallace then wound up the program saying
The dilemma of the homosexual: told by the medical profession he is sick; by the law that he's a criminal; shunned by employers; rejected by heterosexual society. Incapable of a fulfilling relationship with a woman, or for that matter with a man. At the center of his life he remains anonymous. A displaced person. An outsider.
In the program's aftermath, Nichols, despite appearing under an assumed name, was fired from his job the day after the program aired. Larson filed a formal complain and withdrew his signed release, saying that his interview had been edited to make him seem unhappy about being gay. As for Wallace, he would later regret participating in the episode. In 1996, he said, "That is — God help us — what our understanding was of the homosexual lifestyle a mere twenty-five years ago because nobody was out of the closet and because that's what we heard from doctors — that's what Socarides told us, it was a matter of shame."
Here is an nine minute edited version of the original episode. The entire episode can be seen here.
[Sources: Edward Alwood. Straight News: Gays, Lesbians and the News Media
(New York: Columbia University Press, 1996): 69-73.
Lawrence Laurent. "CBS studies homosexuals." The Washington Post (March 9, 1967): D23.]
First US Municipal Anti-Discrimination Ordinance: 1972. The very first municipal ordinance providing anti-discrimination protections in employment for gays and lesbians became law not in New York, Los Angeles or San Francisco, but in East Lansing, Michigan. In early 1970, the Gay Liberation Movement had formed at the Michigan State University's East Lansing campus, where they found fertile ground on a campus which was regarded as one of the most progressive in the nation. In 1970, MSU's new president became the first African-American to lead a major university, and MSU students were especially active in anti-war protests. The politics of MSU extended into the community, where GLM worked for nearly a year carefully lobbying for an ordinance prohibiting local employers from firing gays and lesbians because of their sexual orientation. The work paid off, with the city council approving the measure 4-1 over the objections of the mayor. Shortly after the vote, GLM founder Don Gaudard boasted, "Not everything happens in San Francisco."
California Voters Pass Prop 22: 2000. When Prop 22 came before California voters, state law already defined marriage as "a personal relation arising out of a civil contract between a man and a woman." But California's law also said that a "marriage contracted outside this state that would be valid by the laws of the jurisdiction in which the marriage was contracted is valid in this state," which anti-gay activists saw as a loophole. Although no state yet offered marriage equality (Vermont was still debating a civil unions bill in early 2000), anti-gay activists feared that same-sex marriage was legalized elsewhere, Californians would flock to that state to get married, and expect those marriages to be recognized back home. Why of all the nerve! Prop 22 added a provision to the California marriage code saying that "only marriage between a man and a woman is valid or recognized in California." It passed during the March primary by a 61% to 39% margin.
Over the next decade, several challenges to Prop 22 were launched in the courts and the legislature. In 2006, the California Supreme Court agreed to review all of the court cases that challenged state law, and heard oral arguments in March 2008. Six weeks later, the Supreme Court ruled that Prop 22 violated the state constitution and was therefore invalid. By then, anti-gay activists had already begun the process of bringing Prop 8 to the November 2008 ballot, and when the first same-sex marriages were solemnized in July, the campaigns for and against Prop 8 were already well underway. Prop 8 passed in November 2008, but this time by only 52% to 48%. While the ground had shifted by nine percentage points in eight years, it wasn't enough to prevent same-sex marriages from coming to a halt. Prop 8 finally fell in 2013 when the U.S. Supreme Court refused to overturn a lower court's ruling finding Prop 8 unconstitutional.
TODAY'S BIRTHDAY:
Alan Sues: 1926-2011. Campy. Flamboyant. Wacky. And he loved his tinkle. Nobody said "gay," but that would have described him as accurately as any of the other adjectives attached to his characters in NBC's hit sketch comedy series Rowan & Martin's Laugh-In. During his run from 1968 to 1972, Sues played several recurring characters, including the memorable and effeminate sportscaster Big Al, who'd punctuate his sportscasts by ringing a small brass bell and exclaiming how much he loved that "tinkle." He also played the perpetually hung-over Uncle Al the Kiddies' Pal in a series of sketches designed to parody childrens' programs, and once appeared in a drag imitation of fellow cast member Jo Anne Worley. As over the top his performances were, he didn't disclose publicly that he was gay. Michael Michaud, a friend and administrator for Sues when he died in 2011, told The New York Times, "It wasn't because he was ashamed of being gay; it was because he was surviving as a performer … He had a ton of gay fans. Many gay men came up to him and said how important he was when they were young because he was the only gay man they could see on television." Well, maybe not the only gay man — Paul Lynde was also plying much the same shtick for laughs (see Jun 13). But the point is taken: forty years ago, there were almost no identifiable gay characters on television.
Seus was born in Ross, California, and he served in the Army in Europe during World War II. When he came home, he took advantage of the G.I. Bill to take acting lessons at the Passadena Playhouse. In 1953, he made his Broadway debute in Elia Kazan's "Tea and Sympathy." He married, and he and his wife started a vaudevillian-style nightclub act where he developed some of the characters that would later appear in "Laugh-In." After he and his wife divorced in the late 1950s, Seus moved to California and appeared in The Wild Wild West and a memorable episode of The Twilight Zone. By the late sixties, he was still known as a dramatic actor, but when he joined Jo Ann Worley in an Off Broadway musical comedy, they both caught the attention of producer George Schlatter, who cast them both in Laugh-In.
From then on he became known as something of a manic comedic actor, which reflected his off-camera personality pretty well. Fellow Laugh-In cast member Ruth Buzzi said "Alan Sues was one of those guys even funnier in person than on camera." Schlatter recalled, "He was a delight. He was an upper. He waked on the stage and everybody just felt happy." Seus also brought his antics and happy attitude to his role as commercial spokesman for, appropriately, Peter Pan peanut butter. But serious acting roles didn't dry up completely. In 1975, he played Moriarity in the Royal Shakespeare Company's Broadway production of "Sherlock Holmes," a role he cherished for the rest of his life. He died in 2011 of a sudden heart attack at the age of 85.
50 YEARS AGO: Wanda Sykes: 1964. The comedian and actress began her professional life in the unlikeliest of places, as a procurement officer for the National Security Agency (NSA). She worked there for five years after college (she has a bachelor's degree in marketing) while moonlighting at verious standup comedy clubs in the Washington, D.C., area. In 1992, she quit her job and moved to New York to work as a book editor for a publishing house. Her big break came when she opened for Chris Rock at a New York comedy club, which led to a job as a writer for The Chris Rock Show. She made seveveral appearances on The Chris Rock Show, Curb Your Enthuseasm, and her own short-lived Fox show Wanda at Large. Other credits include HBO's Inside the NFL, Comedy Central's Premium Blend, NBC's The New Adventures of Old Christine and Will & Grace. In 2007, her HBO comedy special, Wanda Sykes: Sick and Tired was nominated for an emmy for Outstanding Variety, Music or Comedy Special. In November, 2008, she publicly came out during a rally in Las Vegas protesting the passage of California's Proposition 8. Since then she has worked with GLSEN on anti-bullying videos, and has hosted fundraisers for marriage equality.
If you know of something that belongs on the agenda, please send it here. Don't forget to include the basics: who, what, when, where, and URL (if available).
And feel free to consider this your open thread for the day. What's happening in your world?
The Daily Agenda for Thursday, March 6
Jim Burroway
March 6th, 2014
TODAY'S AGENDA:
Events This Weekend: Winter Pride, East London, UK; Lake Tahoe Winterfest, Lake Tahoe, NV; SWING Gay Ski Week, Lenzerheide, Switzerland; Carnival Maspalomas, Maspalomas, Gran Canaria; Winter Party, Miami, FL; Out In the Desert LGBT Film Festival, Tucson, AZ.
TODAY'S AGENDA is brought to you by:

David Link, a regular contributor at Independent Gay Forum, suggested we highlighting Studio One:
Before there was Studio 54, there was Studio One. Those of us who came of gay age in the mid-1970s in LA will remember the long lines to get in, the insanely crowded dance floor, the short-shorts (oh, the short-shorts!), the Backlot theater, and that crazy winged horse. I would drive in to west Hollywood (in those days, it was just the west end of Hollywood, not yet a city in its own right), and while the geographical distance wasn't that far, it was a gloriously different, neon-lit, disco world that had no precedent out where we came from. Even those of us who couldn't remotely be described as disco-bunnies marched up that long, dark, industrial stairway to — well, it was some kind of heaven. Studio One is long gone, and the real heaven is (I hope) a ways off, but that one was pretty great.
Capable of accommodating a thousand dancers on its mammoth dance floor, Studio One was the largest discotheque in Southern California and a pioneer of the disco era. It featured seven mirrored balls, lasers, strobe lights, a red neon Pegasus, and bartenders wearing satin shorts. Featured performers at Studio One or the Backlot included Sylvester, Eartha Kit, Wayland Flowers, Madeline Kahn, Chita Rivera, Bernadette Peters, Paul Lynde, Joan Rivers, Patti LaBelle, and Rip Taylor. The Tommy premiere after party was held there in 1975, and it proved to be the hottest ticket in town. Owner Scott Forbes, opened Studio One in 1975 because he felt the gay community needed a lively, dynamic, and prominent alternative to the dingier, darker gay bars that were the norm. And he stressed that "Studio One was planned, designed and conceived for gay people, gay male people. Any straight people here are guests of the gay community. This is gay!" Open seven nights a week, the party finally came to an end in 1988.
TODAY IN HISTORY:
"Lewd Behavior Upon a Bed": 1649. Court records from Puritan colonies indicate that authorities appeared to have been reluctant to prosecute crimes based on homosexuality, if the scarcity of such records is any indication. But court records also show that Plymouth Colony was considerably less reluctant, given that its court records report quite a handful of cases (for example, see Aug 6, Mar 1). The colony's statute called for the death penalty for "buggery" and "sodomy," which had the effect of only outlawing male homosexuality. As in England, female homosexuality was unmentioned. But that didn't prevent the Plymouth Colony from prosecuting one case of lesbian behavior. The court records for Plymouth Colony recorded a very brief notation for March 6, 1649:
We present the wife of Hugh Norman, and Mary Hammon, both of Yarmouth, for lewd behavior each with the other upon a bed.
According to Jonathan Ned Katz's Gay/Lesbian Almanac:
Recent research by J.R. Roberts in the Plymouth manuscript records provides background information on Norman and Hammon. At the time of the above charges Mary Hammon was fifteen years old, and recently married. Sara Norman's age is unknown, but she was apparently somewhat older, as he had been married in 1639. About the time of the court's first charge, 1649, Hugh Norman, Sara's husband, deserted his wife and children.

A marginal note in the Plymouth court record of March 6, 1649 reported that Mary Hammond was "cleared with admonition" — perhaps because of her youth. Sara Normon's case was evidentially held over for later judgment.

…Patriarchal custom was evident in the fact that court records in this case referred to the "wife of Hugh Norman"; although Sara Norman was publicly charged with a serious crime, her whole name was used only once in the documents
On October 2, 1650, the court rendered its judgment on Sara Norman:
Whereas the wife of Hugh Norman, of Yarmouth, hath stood presented [in] divers Courts for misdemeanor and lewd behavior with Mary Hammon upon a bed, with divers lascivious speeches by her also spoken, but she could not appear by reason of some hindrances unto this Court, the said Court have therefore sentenced her, the said wife of Hugh Norman, for her wild behavior in the aforesaid particulars, to make a public acknowledgment, so far as conveniently may be, of her unchaste behavior, and have also warned her to take heed of such carriages for the future, lest her former carriage come in remembrance against her to make her punishment the greater.
[Source: Jonathan Ned Katz. Gay/Lesbian Almanac: A New Documentary (New York: Harper & Row, 1983): 92-93.]
Theater Owner, Producer, Cast of "God of Vengeance" Arrested: 1923. Yiddish theater was a lively component of New York's cultural life in the first part of the twentieth century, even if it did mostly fly mostly under the radar of the city's cognoscenti. Maybe that's why the 1907 production of Sholem Asch's Got Fun Nekome, with its story line about a family who lived above a brothel owned by the father and the budding lesbian relationship between his daughter and one of the prostitutes, managed to go off without a hitch. Not that there was no controversy. The Yiddish press was greatly concerned that the play's "immoral" content would trigger an anti-Semitic backlash if its plot line was noticed by the wider English-speaking city. But no backlash materialized, and the play was a huge success. It went on to be translated into several languages and was well received throughout much of Europe over the next decade.
Sixteen years after its Yiddish premiere, the play returned to New York in an English translation of God of Vengeance. When it made its Broadway debut at the Apollo Theater, it featured the first lesbian love scene on the Great White Way. This time, it was noticed. A month later, detectives showed up backstage during a performance to inform the theater's manager and producer that they and the entire cast had been indicted for presenting an obscene and immoral play. The complaint wasn't that the play had a lesbian them — at least, not directly — but that the lesbian theme in a Jewish play libeled the Jewish religion and was anti-Semitic. The Judge agreed, calling the play a "desecration of the sacred scrolls of the Torah," in reference to the scrolls the father in the play commissioned, in vain, to protect the purity of his daughter. The entire cast was found guilty, but only the Harry Weinberger, the producer, and Rudolph Schildkraut, who played the father, were fined $200 each. Everyone else was let go. The play, which had closed on the night of the indictment, has been revived several times over the years, mostly by Jewish and other repertory companies.
If you know of something that belongs on the agenda, please send it here. Don't forget to include the basics: who, what, when, where, and URL (if available).
And feel free to consider this your open thread for the day. What's happening in your world?
The Negro Motorist Green Book. And The Assault on Our Liberty.
Rob Tisinai
March 5th, 2014
I recently discovered "The Negro Motorist Green Book." Here's the cover.
And here are the first two pages (don't worry if you can't read them; I've transcribed some bits below).
It's a fascinating document from what ought to be a bygone era. From page 1:
With the introduction of this travel guide in 1936, it has been our idea to give the Negro traveler information that will keep him from running into difficulties, embarrassments and to make his trips more enjoyable.

The Jewish press has long published information about places that are restricted and there are numerous publications that give the gentile whites all kinds of information. But during these long years of discrimination, before 1936 other guides have been published for the Negro, some are still published, but the majority have gone out of business for various reasons.
And from a few pages later:
Through the ages, men of all races have moved from place to place.  Some to seek new lands, others to avoid persecution or intolerance and still others for the sake of adventure.

Today, men of all races continue to move and for much the same reasons, though since the days of the foot-traveler and the ox-cart, they travel with much more convenience and comfort and at far greater speed.

For most travelers, whether they travel in modern high-speed motor cars, streamlined Diesel-powered trains, luxurious ocean liners or globe encircling planes, there are hotels of all sizes and classes, waiting and competing for their patronage. Pleasure resorts in the mountains and at the sea shore beckon him. Roadside inns and cabins spot the highways and all are available if he has the price.

For some travelers however, the facilities of many of these places are  not available, even though they may have the price, and any traveler to whom  they are not available, is thereby faced with many and sometimes difficult  problems.

The Negro traveler's inconveniences are many and they are increasing because today so many more are traveling, individually and in groups.
My first — and enduring — reaction to this was admiration. What dignity in the face of indignity. These passages etch two different worlds in gracious and straightforward prose.
Reading it today, seven or eight decades later, it's impossible not to ally oneself with the "Negro motorists," in defiance of those who degrade them to whatever degree was in their power. My idealized self, if I lived in those days, would only patronize the businesses in this book. But I'm not my ideal self, and I have to admit I'd likely have come up with excuses to break any such rule. That's to my shame. But I can only admire the stoic perspective of the book's readers as they plan cross-country trips, undeterred by mile after mile of bigotry.
And so my second reaction was sadness. There's an attitude in these pages I can't quite name. It's not resignation. Resignation connotes giving up, and people determined to travel and experience the world, regardless of the obstacles, have certainly not given up. But there is an acceptance: This is the way things are today. These readers may be working hard for change, but for now they live in the parameters of a racist society. Freedom rides are decades away, and even then, you'd never take your children on them.
My third — and fleeting — reaction was simple: This is the world our anti-gay opponents want for us. A world where bakers and florists turn us away. Where reservations at a bed and breakfast mean nothing when the owner sees you in person with your spouse. Where a government employee, whose salary is paid for by your tax dollars, sends you to a town ten miles away for your marriage license. This is the world they want for us.
I was born in 1962. I came out in 1983, and I'm old enough to remember our own Green Books. The most prominent was the Damron Guide. It listed "gay-friendly" hotels and restaurants in major cities. In smaller communities, it told you where to go to meet like-minded men when the local authorities wouldn't tolerate gay bars, or when showing your face in one could cost you everything.
I remember the summer between my junior and senior years of college, when I was traveling Vermont lobbying for a balanced budget amendment, and I was determined to find a safe gay space to try and finally begin my gay adolescence. The Damron Guide was out of date, and the bar it listed in Burlington was closed down. I called tourist information, counseling hotlines, even the Department of Parks and Recreation (recreation, right?), ultimately reaching someone at the local Chamber of Commerce. The man who answered turned away from the phone to call out, "Hey guys, anyone know where there's a gay bar in town?" I wanted to hide under my hotel bed. But they gave me a referral,  and when I called them, they said, "No, not anymore," but referred me to another bar where I could finally, terrified, find a man to touch.
The Damron guide, and resources like it, had to change over time. Thank God. It became no longer dangerous to identify yourself as gay. You could be gay in any number of destinations, and if you consulted guides, it was only because you want to find out where gaydom was dominant. (By the way, if you're a straight person naive enough to ask, Why would you segregate yourself like that?" let me offer this thought experiment: Would you rather spend Spring Break surrounded by members of the opposite sex who have no interest in you, or would  you rather immerse your vacation in place where the folks you're into might be find you luscious?)  But when it comes to the Damron Guide, in the coasts, at least, and in major cities, I no longer had to worry about getting kicked out of a restaurant merely for putting my hand on the hand of my partner. Frankly, at this point, I'm not sure how many gay 20-somethings (or even 30-somethings!) even remember the Damron Guide, much less rely on it when they travel.
But the recent surfeit of religious freedom bills could change that. These bills would endorse a world where bakers and florists turn us away. Where reservations at a bed and breakfast mean nothing when the owner sees you in person with your spouse. Where a government employee, whose salary is paid for by your tax dollars, sends you to a town ten miles away for your marriage license. And thus the Negro Motorist Green Book would be reborn. Where can we eat? Where can sleep? Where can we find government employees who won't turn us away?
This may surprise you, but I've always had mixed feelings about discrimination law. Years of adolescent abuse let me with a misanthropic streak that cries, "Who the fuck are you to tell me what to do?" I understand the sentiment of those who are not anti-gay, anti-black, anti-Jew, yet still want to leave individuals with the freedom to choose whom they'll associate with.
But I have to recognize that our real and substantial opposition comes from those who have no coherent philosophy, who in the same breath can say:
No one should be forced to serve a customer against their will,
and
No one should be allowed to discriminate based on race,
without realizing the contradiction. I'll grant no quarter to those hypocritical conservatives. They want to deny gays service by invoking principles they don't apply to other minorities. They are not principled, if "principled" means something that rises above circumstance and political calculation.
Now step back. As I wrote this,  I realized my error. Our opponents don't want us relying on a book like this. The truth is this: They don't want to such a book to exist.
Their ideological forebears had no problem with the idea of a "negro" class, especially one that kept in its place. They recognized that their maids* and low-paid laborers had to have businesses that catered to their needs, and frankly, the more separate the better. But the fervent advocates of "religious freedom" have something else in mind. They want no one to provide us with wedding photos, with honeymoon suites, with spousal benefits. For that limited, loud, and dwindling group of Christians, this is their version of the Great Commission, which demands that everyone refuse service to same-sex couples, which imposes a theological obligation on our opponents to make sure our lives are miserly as they make they can make them.
Our opponents do not want a "Green Book" for gays and lesbian. No. Their goal is for any such book to be empty. They want the conversion of the whole human race to their belief, where we have no one to provide us with service, because no services is what we deserve.
I meant this to be short post, and it's not. And I'm surprised at how much it's upset me. But — as a way of grounding myself — I'll close with the quote that inspired this whole post: the piece from the Negro Motorist Green Book that says:
 There will be a day sometime in the near future when this guide will not have to be published. That is when we as a race will have equal opportunities and privileges in the United States. It will be a great day for is to suspend this publication for then we can go wherever we please, and without embarrassment. But until that time comes we shall continue to publish this information for your convenience each year.
It is absolutely impossible to view that goal as anything but wholly and entirely good. As something no one can oppose. And at this point, in early 2104, all we can ask is: What side are you on?  So really…
What side are you on?
*In case you're wondering, my father's mother was a maid, and I will never denigrate honest work done by honest folk
World Medical Association Calls On Uganda To Repeal Anti-Homosexuality Act
Jim Burroway
March 5th, 2014
The World Medical Association has released a letter to Uganda President Yoweri Museveni urging him to repeal the Anti-Homosexuality Act. In a letter signed by WMA chairman Dr. Mukesh Haikerwal, and Secretary General Dr. Otmar Kloiber, the WMA criticizes the so-called "scientific" basis on which Museveni signed the law and warns that it will impact the effectiveness of Uganda's health care delivery (PDF: 123KB/2 pages):
We would respectfully submit that the notions, science and ethics you relied on were incorrect. Pursing this pathway will detract from the many advances in healthcare and public policy you have overseen in Uganda and indeed the many inspirational displays of international leadership you have driven on behalf of Ugandans.

As discussed by WMA leaders on Ugandan TV and with the Hon Ruhakana Rugunda, Minister for Health on 24th February, it is worrying that such a law is violating what is now being seen across most of the World community as a basic human right, namely to decide about one's sexual orientation. We do note that this was not the case in the past in many Nations of the world but now is; we hope the legislation in Uganda can reflect international human rights in a short time. It is noteworthy that the amended legislation has seen the unworkable notion of Mandatory Reporting removed.

The heinous crimes of child abuse and paedophilia are abhorrent and totally unacceptable but have nothing to do with sexual orientation but criminal actions.

It is correct to state clearly and unequivocally, we are not aware of any medical reason or 'fault' for bi-sexual or homosexual behaviour. Further, it is highly questionable that homosexuality poses a public health risk. There are sexual behaviours that may be practiced by people that are unwise and unacceptable because they are dangerous – whoever practices them whether homosexual or heterosexual. Such behaviours do result in a "public health risk" classification of homosexual or heterosexual persons in general.
The Daily Agenda for Wednesday, March 5
Jim Burroway
March 5th, 2014
TODAY'S AGENDA:
Events This Weekend: Winter Pride, East London, UK; Lake Tahoe Winterfest, Lake Tahoe, NV; SWING Gay Ski Week, Lenzerheide, Switzerland; Carnival Maspalomas, Maspalomas, Gran Canaria; Winter Party, Miami, FL; Out In the Desert LGBT Film Festival, Tucson, AZ.
TODAY'S AGENDA is brought to you by:

The Gilded Grape at 719 Eighth Avenue, just a few blocks off of Times Square, was one of many bars that was allegedly mob-owned, this one by Matthew "Matty The Horse" Ianniello, the one-time acting boss of the Genovese crime family, and his business partner, Carl Moskowitz. Whatever you might think of mob-owned gay bars, they knew how to throw a party and the Gilded Grape was tremendously popular, particularly among drag queens and transwomen. Ianniello and Moskowitz, who also owned the cruise bar Haymarket on the same block (see Jan 13), were eventually convicted for a skimming profits from several gay bars in the area. There's a sushi restaurant where the Gilded Grape once stood.
TODAY IN HISTORY:
20 YEARS AGO: "Jenny Jones Show" Taping Leads to Murder: 1994. The nationally-syndicated Jenny Jones Show debuted in 1991 as a fairly serious but entertaining talk show along the lines of Oprah, but after a few years of seeing The Jerry Springer Show's ratings shoot through the roof, Jones's producers decided to give their show a harder edge. Several new features began making their appearances: paternity test results, feuding neighbors, out-of-control teens and secret crushes. That last feature was what drew Jonathan Schmitz to the Jenny Jones Chicago studio, where producers told him that he would learn the identity of a secret admirer. Naturally, he thought the admirer was a woman, and not 32-year-old neighbor Scott Amedure, who proceeded to tell the embarrassed 24-year-old Schmitz about a fantasy involving whipped cream, strawberries and champagne on national television.
Three days after the taping and back home in Orion, Michigan, Schmitz continued to seethe over the embarrassment. That day, he found an anonymous, sexually suggestive not on his door and assumed it came from Amedure. Schmitz bought a shotgun and ammunitions, went to Amedure's home and fired two shots at close range into Amedure's chest. Schmitz then left, drove to a gas station, called 911 from a pay phone and confessed.
Schmitz was arrested and charged with Amedure's killing. He was found guilty of second-degree murder and sentenced to twenty-five to fifty years in prison. His conviction was overturned on appeal over errors in jury selection, but he was convicted again on retrial and given the same sentence. Amedure's family sued Warner Bros. and the Jenny Jones Show over their ambush tactics and negligence. The jury awarded the Amedure family $2.5 million, but the Michigan Court of Appeals, citing the producers' First Amendment rights, overturned the verdict on appeal.
The fateful episode was pulled from the schedule immediately after the shooting and has never aired on television. It has however become part of the public record and parts of it aired on Court TV during the trial.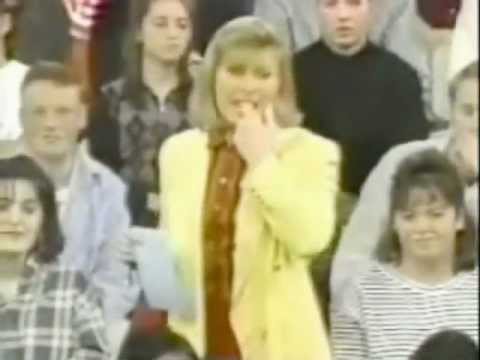 5 YEARS AGO: Three American Evangelical Activists Conduct Anti-Gay Conference in Uganda: 2009. Nine days earlier, BTB became the first Western outlet to discover and report the shocking announcement that Exodus International board member Don Schmierer and a little-known staffer at Richard Cohen's International Healing Foundation, Caleb Lee Brundidge, would join Holocaust revisionist and anti-gay extremist Scott Lively for a three day anti-gay conference in Kampala. The day before the conference was to take place, Parliament Speaker Edward Ssekandi made an announcement before the House inviting members to a special breakfast to be held at the Parliament conference Hall on the morning of March 5, ahead of the actual conference itself scheduled to begin later that day at the Triangle Hotel.
By then, Lively was already known to regular BTB readers for his involvement with the international anti-gay extremist group Watchmen On the Walls (not to be confused with an unrelated Family Research Council initiative by the same name) and for his book, The Pink Swastika: Homosexuality in the Nazi Party, in which he wrote that "the Nazi Party was entirely controlled by militaristic male homosexuals throughout its short history." Lively regularly described gays as sick and "followers of the Father of Lies." Lively argued that "civilization and homosexuals" were engaged in a full-blown war, which is part of the Devil's design to destroy civilizations. When the Watchmen On the Walls held a rally in Novosibirsk, Russia, Lively excused Satander Singh's murder by Russian Evangelicals in Sacramento.
Lively's incendiary rhetoric didn't disappoint those who attended the Kampala conference. Claiming that he "(knew) more than almost anyone else in the world" about homosexuality," Lively equated homosexuality with Nazism and fascism, blamed the 1994 Rwandan genocide on gay people, charged that European and American gays were constantly on the lookout for children to molest, that the motivation of the gay agenda was to destroy Christian civilization, and that AIDS was a just punishment for being gay. That same day, Lively met with Ethics and Integrity Minister James Nsaba Buturo, who was threatening to propose a new anti-gay law with stronger sanctions.
The conference ended, but its impact continued to reverberate throughout Ugandan society. In the weeks that followed, there were follow-up meetings and rallies, vigilante campaigns, rising violence and blackmail which ultimately culminated in the introduction of the Anti-Homosexuality Bill, otherwise known as the "Kill the Gays Bill," in Uganda's parliament in October, 2009. The bill, which included the death penalty for homosexuality under certain broad conditions, languished in and out of Parliament for the next several years, before being revived and passed just before Christmas in 2013. By then, the death penalty for so-called "aggravated homosexuality" has been removed and replaced with a life sentence (as though spending a lifetime in the notorious Luzira prison were any better). But other criminal sanctions remained in what is now the Anti-Homosexuality Act: lifetime imprisonment for entering into a same-sex marriage, seven years for conducting one, five to seven years for advocacy by or on behalf of LGBT people, five years for providing housing to LGBT people, and seven years for providing services to LGBT people. Uganda President Yoweri Museveni signed the Anti-Homosexuality Act on February 24, 2014.
Lively, who had bragged that his 2009 conference was a "nuclear bomb against the gay agenda," is being sued by Sexual Minorities Uganda in U.S. Federal Court under the Alien Tort Act. The lawsuit alleges that alleging that Lively engaged in a conspiracy to deny the LGBT community of their rights under International Law which caused harm to the LGBT community in Uganda.
Since February 24, 2009, BTB has followed every twist and turn of the events in Uganda. Our compilation, Slouching Toward Kampala: Uganda's Deadly Embrace of Hate, is a timeline and index of the nearly 600 posts that we have written documenting the events in Uganda since then. You can also follow our Uganda tag for more recent events. The video below is a compilation of Lively's fateful talk in Kampala and its aftermath.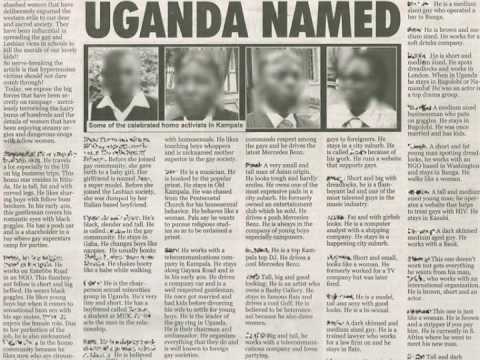 TODAY'S BIRTHDAY:
40 YEARS AGO: Matt Lucas: 1974. The English Comedian, actor and screenwriter is best known for his work on the BBC television show Little Britain, a sketch comedy program he created with David Walliams which skewered daily British life. Lucas's characters included the bizarre grammar school teacher Mr. Cleaves, the morbidly obese Bubbles DeVere, the possibly disabled Andy Pipkin, the 200-plus pound weight loss instructor Marjorie Dawes, a West Country teen named Vicky Pollard, and "the only gay in the village" Daffyd Thomas. Little Britain ran for three seasons beginning in 2003. Since then, Lucas's appeared on several British comedies and he brought a rival of Little Britain to America on HBO as, well, Little Britain USA. He also appeared as Tweedledum and Tweedledee in Tim Burton's 2010 Alice in Wonderland.
If you know of something that belongs on the agenda, please send it here. Don't forget to include the basics: who, what, when, where, and URL (if available).
And feel free to consider this your open thread for the day. What's happening in your world?
The Daily Agenda for Tuesday, March 4
Jim Burroway
March 4th, 2014
TODAY'S AGENDA is brought to you by:

Chicago's Knight Out was located at 2936 N. Clark toward the south end of Boystown. While I can find several brief mentions of it online, I can find very little information about it, other than that it appears to have closed sometime before 1980.
TODAY IN HISTORY:
"Wide Open Immorality Among Brisbane Perverts": 1932. The Arrow, published in Sydney, New South Wales between 1906 and 1933, was a sporting weekly which often augmented its sports and racing coverage with attention-grabbing stories of a scandalous nature (see also Jan 8 and Dec 23). Think of it as sort of a cross between the Daily Racing Forum and National Enquirer. And in the 1930s, there was nothing more scandalous that the "Wide Open Immorality Among Brisbane Perverts" which screamed across page two on March 4, 1932. The immorality? "Weddings" — in scare quotes "Between men followed by 'ceremonies' that shock the world":
THE growth of the pervert population of Brisbane, beautiful capital of Queensland, is astounding, and in the last year hundreds of these queer semi-feminine men have made the city their headquarters.

Now they have evolved into a cult, with two main sects, one on the north and the other on the south side of the town, with the river dividing them. And occasionally they meet at queer, indecent, degrading ceremonies when perverted lusts come into full play and shocking rituals are celebrated.

IN the last two weeks there have been two "weddings" — ghastly, horrifying spectacles of painted men and primping lads united in a sacrilegious blasphemy that they call the "bonds of matrimony." Strangely enough, they conduct these luridly immoral gatherings absolutely free from police interference, while the fact that these orgies are held is no secret in Brisbane. Professional people have been invited as guests to witness the "weddings"—
astounding revelation that perversion of this rotten type is so openly accepted in Brisbane.

Nowhere else in the world — not even in Berlin, with its open homo-sexual clubs —- is there the open boast that there are these ceremonies or the widespread extension of this sordid cult of male perversion.

…Even the "honeymoon" is celebrated in public amid the plaudits of the rest of the painted men-dolls, dancing round in a hideous circle —- the whole scene resembling a nightmare of evil. The ages of these cult-fanatics and perverts seem to range about the same —- somewhere between 18 and 25. One young lad was initiated at the last "wedding" at South Brisbane last week —- by a public ceremony, in which he stripped like a bride, was clad in fancy raiment, and then his virtue taken from him — in perverted fashion —- while an orgy of lust broke out immediately afterwards.

This in Brisbane, in the year 1932! It is almost unbelievable, but true.
More likely unbelievable than true, The Arrow closed by demanding "Police action, speedily, please!"
Minnesota's Gay Community Responds To Father's Letter: 1955. The previous Sunday, popular Minneapolis broadcaster and columnist Cedric Adams published a letter in The Minneapolis Star from a father who learned that his son was gay (see Feb 27). According to the father, his son had undergone therapy and "has been salvaged," but that Minneapolis was still rife with homosexuals with police were doing nothing about it. Adams published the letter in order to, at the very least, "point a finger at the condition." Two days later, he followed up with a selection of letters from the superintendent of the Minneapolis Police Department defending the department's policies on policing gay bars (see Mar 1). Adams also published a few letters from readers which, while not exactly enlightened on the phenomenon of sexual orientation, were at least restrained — restrained for 1955 — for not calling for a massive crackdown of some sort which had been common in many other cities across the U.S.
That alone was remarkable — for 1955 — and the fact that it is remarkable for 1955 tells us how far we've come in the six decades since then. But what is truly remarkable is that Adams decided to give the last word on the subject to gay people themselves. This was his column for Friday, March 4:
THE HOMOSEXUAL PROBLEM, as touched off by the letter here from a Minneapolis father; sparked by an answer from Thomas Jones, superintendent of police in Minneapolis, and supplemented by an official suggestion from the University of Minnesota, has brought one of the greatest mail responses This Corner has had in several months. In order to be completely fair about the charges and the countercharges, perhaps we should give the homosexuals their chance. The following excerpts from letters are submitted without comment. The opinions expressed are those of the authors of the letters. Please bear that in mind.

•

"I AM SHOCKED that you, of all people, should stoop so low as to use a letter for a vicious and cowardly attack. Did the father in question ask his son who forced him to go to those bars? The boy was an incipient homosexual seeking his own kind. That son received his homosexual bent from one or both of two factor heredity or environment. The father should know he was responsible on both counts. Why did you pick on one minority for a scathing attack? Why not work toward a happy integration of all men into a society we can be proud of rather than striking at minorities on senseless grounds and forcing them underground?"

•

"I'VE BEEN A FAN of yours for 20 years, but all of that is shattered now. You have thrown ethics to the wind in attempting to editorialize on a subject about which obviously you know nothing. How can you call any situation alarming, shocking, a social danger, worthy of investigation? Homosexuality is as old as history itself. Many great men and women have been homosexuals and yet lived very useful and worthwhile lives by contributing some of the best works in art, literature and music. No man ought to pass judgment on another man's way of living. If a man or a woman is born physically abnormal, why not try to help them? If they prefer to be with people of their own sex, why not leave them alone? I am really sincere when I say that I think both you and the Minneapolis father made a vicious attack on an innocent minority of our society. And you class them with thieves, dope addicts and other social misfits. You would have done better to study the situation before you attacked. Careless words, thoughtlessly spoken, can leave scars that never heal. It is so easy to hurt instead of help."

•

"HOW STUPID, RIDICULOUS and narrow-minded can you get? It's regrettable that so many so-called normal people know so little about homosexuals and their problems. I've been around for quite some time. And I have yet to find anyone who has been 'taught' to be a homosexual. One may be enlightened on the activities of a homosexual, but unless one has a natural inclination it's doubtful he will become one. Either he w1ll be repulsed by the whole idea or he will experiment with it and if he finds it's where he belongs, he'll stay with it. No one taught me to be a homosexual. When I approached the age of 17, I realized what I was, accepted the fact and have been content with it ever since. My parents know that I am a homosexual. They're completely understanding…

•

"FEW OF THE THOUSANDS of us In the city are mentally ill. Most of us know what we are and are content to be so. All we ask is to be understood and left alone. I have two suggestions for you and others similarly concerned. Read the book, 'The Homosexual in America,' by Donald Webster Corey (see Sep 18) or a magazine called, 'One,' published in Los Angeles (See Oct 15, Jan 13). Before the citizens in this area lose their minds worrying about their children becoming homosexuals, let them read the above material and do a little serious thinking. I don't mean to imply that homosexuality is not a problem, but I do say the problem will not be solved by closing the places we frequent or by sending us off to mental institutions or a workhouse or a prison."

•

"MAN TENDS TO IGNORE this problem in ignorance. The basic chemistry of the human mind and body are born in delicate balance, particularly in the formative years of youth. Disillusionment, emotional insecurity, domination or indifference of a parent tend to upset this balance. There is no sure cure for homosexuality. The taboos of society tend to restrain the victims to secret. Thus is delayed much needed help and perhaps sealing forever the door to a happy life. May I give this advice to parents: Get to your children early in life with the facts and pitfalls of life. Enlighten yourselves — that you may look down in mercy. The homosexual will probably remain until long after our generation is forgotten. If found among your loved ones, give help, aid, treatment. Do not cast them out. Their sorrow is already greater than any you can inflict." (Parenthetical information added.)
This is a fascinating glimpse into how gay people in the upper Midwest saw themselves: a mix of proud self-acceptance with a heavy dose of internalized homophobia from society's then-unchallenged message that homosexuality was, at minimum, a defect. It would also take another ten years — as you will see below — before gay activists begin to take a bold step to address that problem.
[Source: "In This Corner, with Cedric Adams." Minneapolis Star (March 4, 1955). As reprinted in ONE magazine, 3, no. 4 (April 1955): 18-23.]
Mattachine Society of Washington DC Declares Homosexuality Not A Mental Illness: 1965. We often think of Stonewall and 1969 as marking the of the more assertive gay rights movement, shoving aside the prior generation's timidity and accommodation. But as I've written before, I've come to the conclusion that if you really wanted to point to a pivotal year which truly marked the beginning of the beginning of a self-confident and assertive stance on gay rights, that year would be 1965, not 1969. That year, began with a San Francisco police raid on a New Years' Day party (see Jan 1). The community's reaction resulted in the appointment of the first ever police liaison to the gay community and forever changed that city's politics. Then later that month, The Washington Post, published a five part series which was the first relatively judgment-free, balanced, mostly accurate and sympathetic portrayal of gay people in a major newspaper (see Jan 31).
On March 4, 1965 marked another momentous occasion when Frank Kameny shepherded this resolution through the Mattachine Society of Washington, D.C.:
"The Mattachine Society of Washington takes the position that in the absence of valid evidence to the contrary, homosexuality is not a sickness, disturbance, or other pathology in any sense, but is merely a preference, orientation, or propensity on par with, and not different in kind from, heterosexuality."
This might seem obvious today, but in the 1960s this was still considered a radical step. The mental health community regarded homosexuality as a mental illness, and many in the gay community still acquiesced to that diagnosis. Or, if not that, they often still accommodated themselves to the idea that homosexuality was some kind of a defect or shortcoming or — as one letter writer in Minnesota wrote above in 1955 — something to be pitied. Kameny rejected all of those ideas out of hand, along with the mental health profession's authority to even make such a pronouncement in the first place. Both stances were extremely controversial among gay activists. As Kameny later said:
The decade-old gay movement of that time was really huge — there were actually five or six gay organizations in the entire country; that was it. Without being critical, that was a different cultural climate from the present; they were bland, defensive, and overly acquiescent to the so-called authorities and experts of the day.

That was not my personality. I insisted that we were the experts on ourselves as gay people, and on our homosexuality. So we set out trying, as best we could, to tackle what we saw as the problems besetting the gay community.
One of those problems was the psychiatric profession's pronouncement that homosexuality was a mental illness. Kameny, along with Barbara Gittings (see Jul 31) and John Fryer (see Nov 7), began the arduous task of getting the American Psychiatric Association to remove homosexuality from its list of mental disorders, a task which took nine years to complete. But first, Kameny had to convince his fellow gays and lesbians that being gay was not a defect. The resolution was the first step in both of those tasks:
The opening clause—"in the absence of valid evidence to the contrary"—functionally shifted the burden of proof from us to them. If those who believed that homosexuality was pathological had their evidence, let them present it. Until they presented it, it wasn't pathological. They never did…"
[Sources: Franklin E. Kameny. "Does research into homosexuality matter?" The Ladder 9, no. 8 (May 1965): 14-20.
Franklin E. Kameny. "How it all started." Journal of Gay and Lesbian Mental Health 13, no. 2 (April 2009): 76-81. Remarks delivered at the American Psychiatric Association Annual Meeting in Washington, D.C., May 2008.]
If you know of something that belongs on the agenda, please send it here. Don't forget to include the basics: who, what, when, where, and URL (if available).
And feel free to consider this your open thread for the day. What's happening in your world?
The Daily Agenda for Monday, March 3
Jim Burroway
March 3rd, 2014
TODAY'S AGEDNA is brought to you by:

I haven't been able to find any evidence of this Orange County bar's existence except for a few ads in The Advocate back when the publication was still mostly a Southern California newspaper. The address today is now the location of one of those California "Wine Country Cuisine" restaurants, whatever that is.
THIS MONTH IN HISTORY:
The Usefulness of Homosexuals: 1895. Marc-André Raffalovich was a French poet and early theorist on homosexuality (see Sep 11). He was also among the early writers to introduce the very word "homosexuality" into the English language. He had begun writing about the subject in 1894, using the French word unisexualité, but when he contributed an English translation of a portion of his work for the March 1895 edition of the Journal of Comparative Neurology in 1895, he used the terms "homosexuality" and "heterosexuality" as opposite but equal poles of human sexuality. That, in and of itself, makes this particular article noteworthy, as it appears to be the first time that homosexuality and heterosexuality were discussed as directly contrasting characteristics. He nevertheless also continued to use older terminology – "invert" and "uranism" (based on a German theory of a "female psyche in a male body" as an early formation for effeminate male homosexuality)  — and he appears to have coined a new term, "psychic hermaphroditism," to describe bisexuality.
As for the inverts themselves:
It is difficult to do justice to the inverts; so also it would be difficult to do justice to the heterosexuals if we were to confine ourselves exclusively to their sexual life. Falsehood and sexuality are always so intimately associated because reality belies desire since expectation and realization are in glaring contradiction. If men were bold today, if they were not under the sway of an all-pervasive materialism, how differently would they think of sexuality!

…The day when the invert ceases to call for the indulgence of society, he will begin to justify himself in the eyes of truly superior men. Because heterosexuality is not suppressed homosexuality ought to be equally favored. Strange logic, if the repression of heterosexuality is one of the problems of the future, as I believe it to be.
Raffalovich saw two types of homosexuals: those who were born gay and those who "chose" their inversion. The former were worth studying, but the latter were mere criminals as far as he was concerned. Nevertheless, he was among the first to argue that homosexuality (and homosexual people) was morally neutral. But that didn't mean he believed in homosexual emancipation. Instead, Raffalovich wrote that a homosexual, if he were "the superior being that he imagines himself and if he had any religion," should pursue celibacy and dedicate himself to serving humanity:
The great men claimed for homosexuality have been great only because they have not allowed themselves to be overmastered by their sexuality. The grand inverts have been grand in spite of their inversion or because they raised themselves above it and so above humanity. The man without family, without wife, without children, who is kept by continence or by chastity from so many annoyances, vexations and falsehoods and whose heart is not barren and withered, may be a Michael Angelo or a Newton. (Newton is classed here only for his chastity).

…Well! since the invert is not burdened with maternity nor by all the vexations of the female sex, why not try to make him serve humanity? He has many defects and many vices inborn, but our civilization and our education do not and cannot improve his condition.

The bees and the ants have workers who do not reproduce. Is it possible, barely possible, to make some use of the uranists?
But as for changing and becoming heterosexuals, Raffalovich thought that would be impossible, and even dangerous.
So I protest that we should not make a practice of pitying the inverts as inverts. The enthusiastic uranists do not wish to change. With whom should they? The true homosexuals, those who have the passion of similarity, if they were women would love women; so also the true homosexual if he were a man would love a man. Let us pity humanity as a whole if we wish; let us pity it bitterly if we have no religion — but let us not pick out the inverts for the our utmost pity. I cannot repeat this admonition too often.
Raffalovich's conflicted view of homosexuality betrayed his own conflicts with his sexuality. Three years earlier, he had met and fallen in love with his lifelong companion, the poet John Gray. Together, they developed a deep devotion to Catholicism, to which Raffalovich converted in 1896 and became a third order lay Dominican. Gray also converted and later became a priest (see below). After Gray's ordination (with Raffalovich footing the bill), Raffalovich settled near Gray's parish in Scotland where he continued to provide financial support and attended mass every morning. And while Gray served his parishioners, Raffalovich served humanity by hosting a salon and becoming a patron of the arts. Raffalovich and Gray remained devoted to each other (while living in separate households) for the rest of their lives until Raffalovich's death in 1934, just four months before Gray's.
[Source: Raffalovich, Marc Andre "Uranism, congenital sexual inversion." Journal of Comparative Neurology 5, no. 1 (March 1895): 33-65. Available online via Google Books here.]
100 YEARS AGO: Statistics on Homosexuality Convictions: 1914. The American Journal of Urology had become increasingly focused on sexual matters as the new century progressed, so much so that in April 1914 the journal would modify its name to American Journal of Urology and Sexology. In the last month under the old title, Douglas C. McMurtrie, who wrote a regular column called "Department of Sexology," listed the following statistics on convictions for "Crimes Against Nature":
STATISTICS regarding all crimes in the United States are miserably defective and the results attending an effort to determine the frequency of the offence of sodomy, generally designated as an "offence against nature" is unsatisfactory. We find, however, that on June 80, 1904, there were in American penal institutions 376 prisoners committed for this crime. These prisoners comprised 15.5% of those committed for offences against chastity. Of the total 375 were male and 1 female.

The distribution by states was as follows: New Hampshire, 1; Massachusetts, 20; Connecticut, 7; New York, 62; New Jersey, 12; Pennsylvania, 52; Maryland, 8; Virginia, 3; West Virginia, 1; North Carolina, 4; South Carolina, 1; Georgia, 1; Florida, 3; Ohio, 22; Indiana, 6; Illinois, 20; Michigan, 11; Wisconsin, 6; Minnesota, 8; Iowa, 2; Missouri, 11; North Dakota, 2; Nebraska, 2; Kansas, 4; Kentucky, 6; Tennessee, 5; Alabama, 3; Mississippi, 6; Louisiana, 3; Texas, 29; Montana, 4; Wyoming, 2; Colorado, 5; Arizona, 1; Utah, 2; Idaho, 2 ; Washington, 8; Oregon, 1; California, 30. It will be seen that the frequency of conviction varies greatly in different localities.

In the figures of crime given for the state of Indiana, which are probably the most complete available, the offence in question is not mentioned. In the Indianapolis police court, however there were two cases of sodomy in 1910 and ten in 1911.
[Source: Douglas C. McMurtrie. "Statistics of Sodomy" American Journal of Urology 10, no. 3 (March 1914): 146. Available online via Google Books here.]
TODAY'S BIRTHDAY:
Mlle de Raucourt: 1756-1815. Born Françoise Marie-Antoinette Saucerotte but known popularly simply as Mademoiselle de Raucourt, the French actress and a favorite of Queen Marie-Antoinette was famous for her incredibly beauty and her singing talents, and infamous for her entirely open affairs with men and women. Her affair with the Marquis de Bièvres proved financially profitable: he gave her £12,000 and made her financially independent. She then became infatuated with the opera singer Sophie Arnould in an affair that ended badly. Two men represented the women in a duel. Raucourt then began an affair with Jeanne-Françoise Souque, and the couple lived so lavishly that they soon became bankrupt and fled to Germany to get away from their creditors. They were able to return to France a few months later with the help of the French Prince de Ligne.
When Raucourt returned to France and resumed performing at the Comédie-Française, she caught the attention of Queen Marie-Antoinette, who became her patron. But being an open lesbian and a favorite of the Court in pre-revolutionary France would soon prove precarious. Libelous pamphlets began appearing charging that Raucourt participated in all-female orgies. The pamphlets also claimed that she was the leader of la Secte Anandryne, an allegedly secret society of man-hating lesbians which, in reality, never existed. When the French Revolution broke out in 1789, she remained faithful to her royal benefactors and was imprisoned in 1793 for lack of loyalty to the Revolution. When the Revolution in turn was overthrown in 1794 by the Directory, she was released and named the director of the Théâtre Louvois. In 1803, Napoleon named her director of the imperial theaters in newly-conquered Italy.
Raucourt retired in 1814, and died on January 15, 1815 at the age of 58. When the priest refuse to allow her body to enter the church for a requiem mass, the crowd of mourners, numbering 15,000, rioted and forced the church doors open and demanded the service take place. After the funeral, her brother organized a lifetime income for her partner, Henriette Simonnot de Ponty, whom Raucourt had met while in prison.
If you know of something that belongs on the agenda, please send it here. Don't forget to include the basics: who, what, when, where, and URL (if available).
And feel free to consider this your open thread for the day. What's happening in your world?
The Daily Agenda for Sunday, March 2
Jim Burroway
March 2nd, 2014
TODAY'S AGENDA:
Events This Weekend: Cape Town Pride, Cape Town, SA; Cologne Street Carnival, Cologne, Germany; Texas Tradition Rodeo, Dallas, TX; South Florida Pride, Ft. Lauderdale, FL; Winter Gay Pride, Killington, VT; Lake Tahoe Winterfest, Lake Tahoe, NV; SWING Gay Ski Week, Lenzerheide, Switzerland; Telluride Gay Ski Week, Mountain Village, CO; Gay Mardi Gras, New Orleans, LA; Leather Alliance Weekend, San Francisco, CA; Sitges Carnival, Sitges, Spain; Sydney Mardi Gras, Sydney, NSW; Bear Essentials, Sydney, NSW.
TODAY'S AGENDA is bought to you by:

Bette Midler has never performed at the Oscar's, but she will tonight. Her set has been a closely guarded secret, so we'll just have to tune in to find out. Whatever it is, I'm sure it'll be divine. She's come along way from her "Bathhouse Betty" days at New York's Continental Baths with her pianist and arranger, Barry Manilow.  In fact, it was the Continental's owner, Steve Ostrow, who gave Bette her her famous superstar name. Just as he was about to introducer her to the towel-clad audience, Ostrow suffered a brain fart and forgot her name. "What's your name again?," he asked. "Just call me 'divine'," she replied. And then he turned to the audience: "And now, here's the divine Miss M."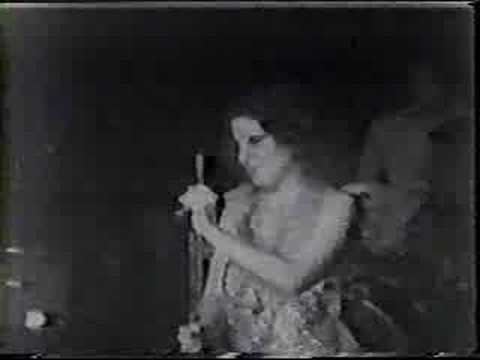 TODAY IN HISTORY:
85 YEARS AGO: Swiss Doctor Recommends Castration for Homosexuality: 1929. An article appearing in the German-language Swiss Medical Weekly by the famed Swiss surgeon Johann Friedrich (Fritz) de Quervain was reviewed a couple months later in the American Urologic and Cutaneous Review:
Results of Castration in Sexual Abnormalities. — F. de Quervain (Schweizerische Medizinische Wochenschrift, March 2, 1929) reports the resutls of observations made upon some thirty-two patient, twenty-seven men and women in whom castration had been carried out in an attempt to relieve some sexual annormality. The libido was diminished more or less in every case. Out of eight cases of perverse sexual practices, cure was secured in five cases. Psychic disturbances (depression, epileptic and schizophrenic disturbances) of transient nature were observed in nine cases; vaso motor disturbances, similar to those of the menopause, were seen in seven cases. The castrate body type developed in only seven cases. Twenty-three of the patients expressed themselves as very well satisfied with the results of the operation. The operation is indicated in cases of persistent exhibitionis, rape and homosexuality.
[Source: "Results of castration in sexual abnormalities." Urologic and Cutaneous Review 33, no. 5 (May 1929): 351.]
TODAY'S BIRTHDAY:
John Gray: 1866-1934. A poet of the Aesthetic movement, Gray was a friend of Oscar Wilde, who some say used Gray as his inspiration for the title character in The Picture of  Dorian Gray. Like many in the Aesthetic movement (Wilde included), Gray was drawn to Roman Catholicism. He converted in 1890, lapsed, then re-embraced Catholicism in 1895 before issuing his 1896 volume Spiritual Poems: Chiefly Done Out in Several Languages. It included eleven original poems, plus twenty-nine translations of other Catholic and Protestant spiritual poets. In 1898, he went to Rome to study for the priesthood, and he was ordained in 1901. He served is a priest in Edinburgh, and was supported in his endeavors by his life partner Marc-André Raffalovich, a successful poet and early defender of homosexuality who had joined the Dominicans in 1896. The two lived near each other until Raffalovich died suddenly in 1934. Gray was devastated, and became ill and died just four months later.
Matthew Mitcham: 1988. The Queensland, Australia native and Olympic gold medalist received the highest single dive score in Olympic history in the 10m platform in 2008. His performance prevented a Chinese gold medal sweep in diving, and he became the first Australian male to win Olympic gold in diving since 1924. Australia's post office acted very quickly on the historic win, issuing a 50 cent stamp with his image just one day after his victory. But despite his achievement, his gold medal didn't translate into sponsorship gold. While lesser athletes snapped up lucrative deals, Mitcham struggled to find a single sponsor before finally landing a contract in 2009 with an Australian telecom. It's widely believed that his open homosexuality played a role in holding back the rush of sponsors. In 2011, he suffered a string of injuries which hindered his training for the 2012 games in London, where he finished 13th in the 10m platform semifinals, just one place away from qualifying for the finals.
His autobiography, Twists and Turns
, was published in Australia and 2012 and internationally last year.
If you know of something that belongs on the agenda, please send it here. Don't forget to include the basics: who, what, when, where, and URL (if available).
And feel free to consider this your open thread for the day. What's happening in your world?
Formerly vocal anti-gay GOP leaders now moving on
Timothy Kincaid
March 1st, 2014
The New York Times interviewed some leading Republican politicians about the now vetoed anti-gay pro-discrimination bill in Arizona and found nearly all speaking the language of conciliation:
More than anything else, the division was a window into a Republican Party that remains torn on gay rights issues, be it the Arizona measure, same-sex marriage or permitting gay men and lesbians to serve openly in the military. Some of the party's most committed voters continue to be intensely opposed to gay marriage, but their views are at odds with an increasing percentage of the American electorate, particularly younger and independent voters.

"The establishment's reaction to the Arizona law reflects the reality that much of the country's views on these issues have changed," said Tim Pawlenty, the former governor of Minnesota who sought the Republican presidential nomination in 2012.
Wait. Tim Pawlenty?
Just three years ago Pawlenty was signing the National Organization for Marriage's Pledge that he'd push for a Federal Marriage Amendment and only appoint anti-gay judges. Just three years ago he was on Family Research Council's bus tour promoting Christian supremacy and narrowly defined family values.
Frank Keating, a former governor of Oklahoma, said that while he opposed same-sex marriage, issues of public accommodation had long ago been settled. He said that he, too, would have vetoed a bill like the Arizona one.

"This isn't 1964 anymore," he said. "We've moved beyond that. If you open up your doors to the general public, you can't pick and choose who you are going to deal with."
And with that, the conservative Oklahoma Republican kicked institutionalized anti-gay discrimination into a grave.
Oh we will continue to fight battles and defend our right to exist. Marriage and other matters of full inclusion will remain contentious for a while.
But I think this article answers the question as to whether we've reached a turning point. We have.
The opponents of equality put up quite a fight and many of us were lost. But we have won the day. The river has been forded and the gates are in ruins. Never again will those who seek to impose their definitions of righteousness upon us be in majority nor hold the presumption of moral truth.
Ugandan Tabloids Continue Outing Campaigns
Jim Burroway
March 1st, 2014
The ink was barely dry on Uganda's Anti-Homosexuality Act when Uganda's notorious tabloid Red Pepper launched a massive outing campaign on Tuesday, revealing the names, addresses and places of employment for as many as two hundred LGBT Ugandans, many of whom were private citizens who had never disclosed their sexuality publicly, and some of whom, undoubtedly, may have been falsely identified. Red Pepper followed that on Wednesday with more front-page headlines promising "new pictures of gays inside" along with an alleged threat that "homos vow to shed blood over M7 law." ("M7″ is a common shorthand for President Yoweri Museveni's last name.). That same day, a rival tabloid, Hello, featured a front page screaming, "Defiant! Top City Homos Throw Mega Bash."

Red Pepper's reign of terror has continued unabated all week, with some issues coming out as much as a full day earlier than usual, and each with more salacious stories reputedly "exposing" Uganda's gay underground. Thursday's Red Pepper included a cover story warning that "Homos go to court over anti-gay law."  That same day, Red Pepper rushed out its Friday edition, which twisted earlier interviews and statements from Ugandan LGBT advocates and turned them into potentially violence-inciting anti-gay propaganda. The same issue also claimed to have stories of Ugandan celebrities "spill(ing) gay secrets."

Saturday's edition, which was out by 2:00 p.m. Friday, included a spread featuring photos, names and addresses of LGBT Ugandans were allegedly part of a "homo cabinet." The same issue boasted another feature titled, "How to precent your child from becoming a homo."

Sunday's edition of Red Pepper was rushed out Saturday afternoon, which included more outing allegations by anti-gay pastor Solomon Male. You may recall that Male, while deeply anti-gay, opposed the Anti-Homosexuality Bill, charging that it was providing cover for prominent people in Uganda's government who were supposedly "luring" children in to homosexuality. I don't have many details of Male's charges in this edition, except that it includes more "outing" allegations of private and public individuals. The same edition also included an extensive section alleging that foreign non-nongovernemntal organizations (NGOs), as well as allegations concerning gay students in schools.
Red Pepper is an old hat at these anti-gay vigilante campaigns. In April 2009, just one month after Scott Lively's highly influential anti-gay conference in Kampala, Red Pepper published a list of names, photos, occupations and other identifying information — their "killer dossier," as they put it – of more than fifty Ugandans they accused of homosexuality. Red Pepper followed in December, two months after the introduction of the Anti-Homosexuality Bill into Parliament, with another so-called "exposé" of "city tycoons who bankroll Ugandan homos."
There are currently unconfirmed reports of arrests, beatings, and hospitalizations of LGBT Ugandans and their relatives. Getting conformation about these reports is proving extremely difficult, as virtually all LGBT Ugandans are hunkered down and remaining out of sight:
"The community is very scared, very worried," said Dickson Mujuni of the RPL AIDS Foundation during a telephone interview from Kampala, the Ugandan capital. "They're underground."

…This reporter initially asked Mujuni to speak with him on Skype, but he said those in the Internet café would have potentially assaulted him if they heard him talking about LGBT-specific issues.

"That's how bad the situation is," Mujuni told the Blade. "Even when you're receiving a phone call, you have to talk in such a way that the person next to you does not understand exactly what you're talking about because if you're very open in your conversation, it's very unpredictable. Anything can happen because here we have mob justice… if you're Skyping and you're talking about that, you could get beaten up."