The Daily Agenda for Wednesday, April 16
Jim Burroway
April 16th, 2014
TODAY'S AGENDA:
Events This Weekend: BEARcelona, Barcelona, Spain; AIDS Walk, Columbus, OH; L.A. Rodeo, Los Angeles, CA; Philly Black Pride Philadelphia, Pa; Pride, Potsdam, Germany.
TODAY'S AGENDA is brought to you by:

Chicago's Twenty-One Club first opened in 1961, and was the scene of a police raid in September 1969, just a few months after Stonewall. According to a brief article written by Bill Kelley for Mattachine Midwest:
The first raid of the current series occurred in the early morning hours of Saturday, Sept. 20, when the 21 Club was hit and 12 persons were arrested and charged with public indecency. ( Public indecency is defined as lewd fondling on the body in public, and Chicago police routinely apply the law to cover homosexual dancing and even two men with arms over each other's shoulders. Allegations of lewd fondling are always thrown in, but the real police target is harmless activity on a par with accepted heterosexual behavior.)

As usual, nothing was going on, but the time had come, so the 21 club was raided and innocent victims grabbed. Woody, the owner, was taken in and quite generously bailed out the patrons. He contacted MM, gave us details of the event and took an MM referral attorney. Moreover, Woody has helped raise funds for the legal defense of the patrons ( a benefit cocktail party was being held on Sunday, Oct. 21, as this went to press).
At some point, Club 21 became known as Legacy 21. It was still in business in 2001 when the Chicago Tribune published this brief profile which noted that the bar was Chicago's oldest gay bar still operating. I haven't been able to track down when the club finally closed, but by 2012 it was closed and boarded up tight, its large yellow sign was still hanging out front.
TODAY IN HISTORY:
U.S. Morals Lowest in History: 1952. The National Association of Evangelicals were holding their tenth annual convention in Chicago when the group's president, Dr. Frederick C. Fowler, told the gathering that American was at its lowest moral level in its history. Despite church membership being an all-time high, Fowler blamed "the moral collapse everywhere evident" on materialistic education:
"What is the reason for immorality in the State Department, where homosexuals were dismissed not for their sin but for security reasons?" he asked. "What is the reason for the corruption in the Internal Revenue and other departments of government, for the admitted cheating in college examinations, and in other forms of immorality in the American scene?"

"It goes back to those so-called 'brilliant' educators, centered in John Dewey at Columbia, who questioned and then denied the very existence of God, and ruled out any final authority except their own ridiculous and assumed knowledge."
Fowler's prescription for America's abysmal 1950s values was simple: "Yo cannot disregard God and ignore his moral laws and not expect to reap a harvest of rottenness." He called on government to act as "a minister and trustee, not a Lord; that it is responsible not to itself but to God and the people." He also asserted that "Christianity can exist without democracy, but democracy could not exist without Christianity.
Human Events Warns of "Homosexual International": 1952. Before Countess Waldeck became Countess Waldeck, she was Rosa (or Rosie) Goldschmidt, the daughter of a prominent German Jewish banker, who had quite a knack for reinvention. She later became Catholic, and then became a countess when she married, perhaps, her third husband (who's really counting?) the Hungarian Count Armin Graf von Waldeck. Time described it as "a marriage in which friendship and German passport considerations were deftly blended." But that's getting ahead of a few things. Her first marriage, in 1921, was a brief one to the gynecologist Ernst Gräfenberg, for whom the "G-Spot" is named. They divorced four years later "by mutual agreement. In 1929, the 31-year old married the 63-year-old widowed Franz Ullstein, scion of Berlin's Ullstein Verlag publishing house, which was caught up in a sensational spy scandal. That marriage ended, but she got a lot out of it. When she published her 1934 autobiography "Prelude to the Past," she candidly described the Ullstein affair along with some affairs of her own.
All of which is to say that Waldeck not only had a knack for reinvention, but also one for international intrigue which she parlayed into a career in journalism for Newsweek and another gossipy and wildly popular book in 1942 about international spies at a grand hotel, the Athene Palace in Bucharest.
But a decade later, her popularity faded as America's attention turned inward during the McCarthy era. The new enemies now were American Communists and subversive homosexuals in the cojoined Red- and Lavender Scares. Waldeck made another stab at international conspiracy with a story she published in a small newsletter, Human Events, which despite its circulation — perhaps 40,000 in 1960 — claimed among its conservative readers many top Republican Party leaders and an actor in California who would soon become governor and future President. In 1952, Human Events published Waldeck's essay, "Homosexual International," in which she praised the ongoing investigations and firings of homosexuals from the State Department, but warned that political leaders and the general public failed to grasp that those investigations barely uncovered the tip of an international iceberg.
In reality the main reason why, at this juncture of history, the elimination of the homosexuals from all Government agencies and especially from the State Department is of vital urgency is that by the very nature of their vice they belong to a sinister, mysterious and efficient International.

Welded together by the identity of their forbidden desires, of their strange, sad needs, habits, dangers, not to mention their outrageously fatuous vocabulary, members of this International constitute a world-wide conspiracy against society. This conspiracy has spread all over the globe; has penetrated all classes; operates in armies and in prisons; has infiltrated into the press, the movies and the cabinets; and it all but dominates the arts, literature, theater, music and TV.

And here is why homosexual officials are a peril to us in the present struggle between West and East: members of one conspiracy are prone to join another conspiracy. This is one reason why so many homosexuals from being enemies of society in general, become enemies of capitalism in particular. Without being necessarily Marxist they serve the ends of the Communist International in the name of their rebellion against the prejudices, standards, ideals of the "bourgeois" world. Another reason for the homosexual-Communist alliance is the instability and passion for intrigue for intrigue's sake, which is inherent in the homosexual personality. A third reason is the social promiscuity within the homosexual minority and the fusion it effects between upperclass and proletarian corruption.
There was at that time an underlying belief in some quarters that there was something about homosexuality that wasn't quite American. It wasn't so much that homosexuality was a foreign import, but there was an undercurrent of thought that somehow tied homosexuality in America to other subversive "foreign" influences. The McCarthy witch hunts only encouraged the notion that homosexuals and communists were interchangeably charged with being national security risks. There was even a new word for the homosexual side of this international conspiracy: hominterm, a play on "Comintern," short for the Moscow-based Communist International. This "Homosexual International" was allegedly an international conspiracy to control the world and break down society. Waldeck described its supposed history this way:
Actually, the Homosexual International began to gnaw at the sinews of the state in the 1930′s. Until then it just nibbled. I have before me notes I took years ago about that nibbling stage. Still very new to politics, I was amazed to discover that, the "Cherchez l'homme" pointed to a much more powerful factor in international affairs than the "Cherchez la femme." With fascination I watched the little Sodoms functioning within the Embassies and foreign offices. Somehow homosexuals always seemed to come by the dozen, not because they were cheaper that way but rather because a homosexual ambassador or charge d'affaires or Undersecretary of State liked to staff his "team" with his own people.
Waldeck claimed that "the scope of this article does not permit naming names and place," which was rather convenient because it allowed her to spend the rest of her 3,500-plus word article to indulge her vivid imagination without actually having to produce anything which might constitute verifiable facts:
…Why had a certain capitalist country such an amazing influence on the politics of a certain revolutionary country? Because the aristocratic ambassador of the capitalist country was a homosexual and so was the foreign minister of the revolutionary country, and the perfect understanding between them cut across ideologies. Why did a certain bilateral trade conference, which seemed hopelessly bogged down, suddenly come to life again? Because the homosexual head of one mission, in order to please the homosexual aide of another mission, decided to sacrifice some vested interests at home for the sake of better understanding abroad. There were many instances of this kind; they didn't then add up to a menace. But in politics it is always smart to fear a power not because it is dangerous but because it could become dangerous.

That the Homosexual International could become dangerous should have been evident to anyone who had an opportunity to observe the mysterious manner in which homosexuals recognize each other — by a glance, a gesture, an indefinable pitch of voice — and the astonishing understanding which this recognition creates between men who seem to be socially or politically at opposite poles. True, other Internationals are better organized and more articulate. But what is the unifying force of race, of faith, of ideology as compared to the unifying force of a vice which intimately links the press tycoon to the beggar, the jailbird to the Ambassador, the General to the pullman porter?
Waldeck then returns to the two great themes of the McCarthy witch hunts in claiming that "the Homosexual International has become a sort of auxiliary of the Communist International":
…the Homosexual International works into the hands of the Comintern without any special organizing effort. This does not mean that every homosexual diplomat or official is a Communist or even a fellow-traveller. Still, this dangerous mixture of anti-social hostility and social promiscuity inherent in the vice inclines them towards Communist causes. That's why agencies in which homosexuals are numerous excel in the sort of intrigue and doubletalk which, apparently objective, somehow always coincides with the party line. One could probably trace some of our more preposterous foreign policy decisions during the last 25 years to the little Sodom inside the State Department. Then too, a study of the the OWI (the U.S. Office of War Information) — veritable home from home for the Homosexual International during the war — would yield a few fascinating cues.

There is another even more sinister aspect of homosexuality in high places. It is that homosexuals make natural secret agents and natural traitors. This conclusion is to be drawn from a theory developed by Professor Theodor Reik in his "Psychology of Sex Relations." Briefly, this theory is that the phantasy of sex metamorphosis operating in most homosexual affairs which causes him to play the role of the other sex causes him also to enjoy any job which gives him the chance of playing a double role.

The classical example is the famous espionage case of the homosexual Colonel Alfred Redl of the Austro-Hungarian Military Intelligence who, during the decade preceding World War I, delivered Austrian military secrets to the Russians and denounced his own agents to them. He got an immense kick out of playing the role of both the traitor and of the one whose lifework it is to apprehend and punish traitors.
Wardeck advised that the chief weapon against Homintern's spread was education, in language that is still familiar today:
At best the elimination of homosexuals from Government agencies is only one phase of combatting the homosexual invasion of American public life. Another phase, more important in the long run, is the matter of public educations. …However, the chief educational task would be to combat the "love-and-let-love" line which, peddled by the pseudo-liberal fringe, claims that sexual preversion (sic) does not prevent a man from functioning normally in all other contexts and that it was just like Senator McCarthy to "persecute" the poor dears in the State Department. This line is fatal in that it lulls society into a false sense of security. It fools homosexuals themselves.

It fools them by instilling in them the notion that there is nothing wrong with the satisfaction of their abnormal desires and that it is, indeed, the solution of the homosexual problem. That this is by no means the case is demonstrated by the unhappiness under which most homosexuals (even the most successful among them) labor. In fact, if proof were needed of the high price paid by those who violate the Divine Laws, that dark melancholy unhappiness which is so characteristic of the homosexuals would be it. Actually, license acerbates the homosexual problem both for society and for the individual. Its solution lies just in the opposite direction — namely, in the practice of the admirable art of self-control and resignation.
Two weeks later, Rep. Katherine St. George (R-NY) read the article into the Congressional Record while warning that "the dangers to our own country and our whole political structure from this kind of international ring is dangerous in the extreme and not to be dismissed lightly." Waldeck's "Homosexual International" was so influential that Human Events reprinted it again in 1960.
[Source: R.G. Waldeck "Homosexual International." Human Events (April 16, 1952): 1.]
Miami Gay Bar Raided: 1960. Residents of greater Miami woke up on Easter morning to the news that Metro police overnight had raided the "E Club," located at the corner of Tamiami Trail and SW 37th Avenue "at the request of a citizen. Twenty-three men, including the manager, were arrested at the "deviates' den" and were charged with "disorderly conduct by being in a known homosexual hangout." The manager was charged with allowing minors in the bar as well as "operating a known homosexual hangout." Among those charged was an instructor at Miami Military Academy. When reporters informed the academy's superintendent, he vowed, "We will drop him immediately, without question. We just can't have a thing like that. We have enough headaches as it is. I will get in touch with him tomorrow and find out if he was arrested." Another man from Coral Gables told police he was a teacher, but he later told the Miami News that he was a former teacher who hadn't taught since 1956.
The names, addresses, and occupations of all twenty-two men arrested were printed in the accompanying article.  According to The Miami News:
Habitues of the place were reported to embrace each other, wear tight-fitting women's pants and bleach their hair, (Metro Capt. Patrick) Gallagher said. When Gallagher and six other officers descended on the place Friday night, they found the dim-lit bar full of men, some of them paired off in "couples" he said. The only woman in the place told police she just dropped by for a drink, and she was not detained. Officers took all the men in the place to headquarters. Several were released after a screening and 22 were booked.
TODAY'S BIRTHDAY:
Dusty Springfield: 1939-1999. Mary Isobel Catherine Bernadette O'Brien got the nickname "Dusty" because she was fond of playing football with the boys on the streets of Ealing in West London. In 1960, Dusty, her brother Tom and Tim field formed a reasonably successful folk trio, The Springfields. When Dusty launched her solo career in 1964, she kept the Springfield name, and switched to to a kind of an R&B Phil Spectoresque "Wall of Sound" that completed her transition to the singer we know today.
Her first album, A Girl Called Dusty, reached number 6 on the British charts powered by her single "I Only Want to Be With You," which also broke into the U.S. top 20 more than a full year before the Beatles invasion. Other hits followed: "Wishin' and Hopin'" (1964), "You Don't Have to Say You Love Me" (1966), "The Look of Love" (1967), and "Son of a Preacher Man (1968). She also had a knack for exposing other acts to new audiences. She hosted a series of television programs that introduced the Temptations, the Supremes, the Miracles and Stevie Wonder to British audiences, and while recording an album in Memphis for Atlantic records, she convinced one of the label's heads to sign Led Zeppelin. Those Memphis sessions resulted in the album, Dusty in Memphis, which won rave reviews but was met with poor sales. (It nevertheless won a Grammy Hall of Fame award in 2001.)
By the mid-1970s, Springfield had mostly abandoned her recording career and hid out in the U.S. and away from the British tabloids. Part of that had to do with her increasing drug and alcohol abuse, but part of it also had to do with her sexuality. In 1970, she told the Evening Standard that she was "as capable as of being swayed by a girl as by a boy." She had lived with follow singer Norma Tanega from 1966 to the early 1970s, and she had an on-again/off-again relationship with American photojournalist Faye Harris. Meanwhile, her addictions got worse and her mental health deteriorated. She began cutting herself, was hospitalized several times, and was finally diagnosed with bipolar disorder.
Springfield started recording again in the late 1970s but her later efforts failed to chart. She even tried New Wave music in 1982. But when she accepted an invitation from the Pet Shop Boys to record vocals on their 1987 single "What Have I Done to Deserve This?", the single reached number 2 in the U.S. and U.K. She was diagnosed with breast cancer in 1994 while recording her final album, A Very Fine Love, in Nashville, and died in 1999, just two weeks before she was inducted into the Rock and Roll Hall of Fame.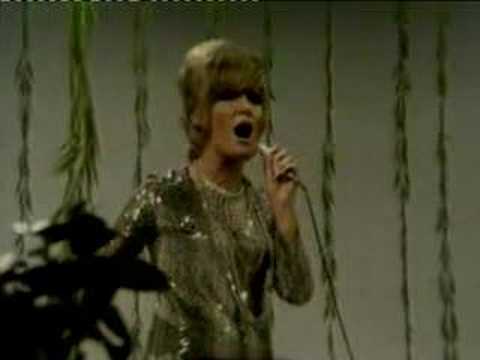 If you know of something that belongs on the agenda, please send it here. Don't forget to include the basics: who, what, when, where, and URL (if available).
And feel free to consider this your open thread for the day. What's happening in your world?
LaBarbera arrested in Canada
Timothy Kincaid
April 15th, 2014

Much to Peter LaBarbera's disappointment, Canada allowed him to enter the country. It didn't stop those who are part of the anti-gay industry to rant about how The Peter was languishing in jail, despairing but resilient, but his brief detainment for review just didn't have quite the impact he was hoping for.
However, the police in Regina, Saskatchewan, obliged The Peter in arresting him and finally awarding him the martyrs crown that he so desperately sought. (CBC)
U.S. anti-gay activist Peter LaBarbera and a Saskatchewan man were arrested on the University of Regina campus on Monday and will be charged with mischief, police said.
…
At one point, with news cameras rolling, an unidentified university official approached Whatcott, 46, and LaBarbera, 51, and asked them to leave. During that encounter, Whatcott said he had attempted to get permission to set up an information table and, since he was denied, proceeded to set up a table anyway.

"I'm not leaving," Whatcott told the official, "You guys are intolerant and should be ashamed of yourselves for shutting down our message without even considering it."

A short while later, several Regina police officers arrived and Whatcott and LaBarbera were handcuffed and taken off campus.
I'm not sure what other option the police had; clearly The Peter and Whatcott were violating an legal request to leave. However, I think the university would have been wiser to let him stand there with his smutty pictures and his vile positions and ignore him.
And the school could probably have done without the following statement, which appears to have been made without the slightest registration of the inherent irony.
"We are a diverse campus, we are a welcoming campus," Tom Chase, one of the vice presidents of the university said. "We celebrate that diversity and our staff felt that the material and some of the things they had with them simply contravened that policy and we asked them to leave."
The school is certainly within its rights to deny a public spectacle. But it's an unfortunate decision when an institution of learning chooses to define "diversity" in such a way as to limit viewpoint or restrict perspective.
LaBarbera will now be questioned by border officials and is scheduled to appear in court on mischief charges on May 26.
UPDATE:
It appears that the t shirt The Peter is wearing says:
NO to HATE CRIMES Against CHRISTIANS who Disagree with HOMOSEXUALITY
and has the picture of Mary Stachowicz, who was murdered in 2002 by a deranged young gay man whom she had been harassing. Because martyrdom.
The Daily Agenda for Tuesday, April 15
Jim Burroway
April 15th, 2014
TODAY'S AGENDA:
It's Tax Day in America, a day that has long been a yearly reminder of the ways in which gay couples have paid more taxes that straight couples in exchange for fewer government benefits and, historically, open discrimination. In the 1950s, that discrimination extended to federal bans on gays in government employment and the military, where the policy wasn't "don't ask, don't tell," but "get out, and here's your dishonorable discharge." With DADT gone and major portions of the Defense of Marriage Act voided, the playing field between gay and straight families have been leveled considerably. But in 1958, Helen Sandoz (see Nov 2), who had become president of the Daughters of Bilitis the year before, had plenty of reasons to lament the unfairness directed towards gays and lesbians of her day:
All morning I have been working on my income tax and this is a drearier task for the Lesbian than f or most people.

We live together, we own homes, we pool our resources and we work for the community, but we cannot enjoy the benefits of a household under the law.

According to statistics that I have seen here and there, there must be quite a lot of "married" homosexuals. This is a great boon to Uncle Sam, because, no matter how much these people make, no matter how much property they own, they will still pay the "single, one deduction" type of income tax. A pair of Lesbians may own a house, join the community league, contribute to all causes, keep the yard up as a credit to the area. They enjoy the taxes imposed by the state and county and city. They pay these taxes. But because the church and state do not sanction their "marriage" they must file as single citizens and pay the premium tax thereon. Property is held jointly, loans are made jointly. The mortgage broker doesn't question the sex. Property taxes are levied jointly upon the owners. Only when it comes to income tax does the fairness disappear.

I do not cry for a small space on an income tax blank asking for me to check "sex" and leaving room for a variation. I do not ask for a special consideration. I Just think that one person in any household that is bearing its rightful burdens otherwise, should be allowed to claim "head of household" without a lot of claptrap about "relationship".

Society may choose to condemn homosexuality. But those of us who live together and own property and join in our community's interests are householders and have a right to consideration under the constitution. Shall we all become cousins?
Source: Helen Sanders (Helen Sandoz). "Me vs. Taxes" The Ladder 2, no. 8 (May 1958): 10.
TODAY'S AGENDA is brought to you by:

My how times have changed. The location is now a yoga studio.
TODAY IN HISTORY:
Sisters of Perpetual Indulgence Founded: 1979. The Sisters of Perpetual Indulgence founded a "convent" in San Francisco when three men, dressed in full traditional habits, went out in the Castro on Easter Sunday of 1979. Ken Bunch (Sister Vicious PHB), Fred Brungard (Sister Missionary Position) and Baruch Golden, were met with shock and amusement. Over the next several months, the attracted new members: Sister Hysterectoria (Edmund Garron) and Reverend Mother (Bill Graham). They quickly settled on a name for their group and composed a mission statement: "to promulgate universal joy and expiate stigmatic guilt."
Originally a form of camp street theater, the controversial nuns' mission became deadly serious a few year later as the AIDS crisis gripped San Francisco. The Sisters became among the earliest bay-area AIDS charities at a time when few other established churches and organizations deigned to pitch in. The Sisters helped organize the first AIDS Candlelight Vigil, and have raised more than $1 million in San Francisco alone to benefit such groups as the Breast Cancer Network, Haight-Ashbury Free Clinic and the Gay Games. The Sisters continue to bring meals to those who can no longer care for themselves, and they fund alternative proms for LGBT youth.
The Sisters have branched out with twenty-four orders and seven missions across North America and sixteen orders internationally. And through it all, they continue to be the favorite targets of many religious-right organizations, many of whom still show scant evidence of performing the charitable work that the Sisters do. Ironic, isn't it?

TODAY'S BIRTHDAYS:
Leonardo Da Vinci: 1452-1519. Born in Vinci "at the third hour of the night," Leonardo was apprenticed to the artist Andrea del Verrocchio in Florence at the age of fourteen. Early descriptions indicate that he was tall for his day (at least 5'8″), athletic and extremely handsome. One contemporary described him as "an artist of outstanding physical beauty who displayed infinite grace in everything he did." At the age of twenty-four, Da Vinci was among four people accused of sodomy, a very serious accusation because it carried the death penalty. Those charges were dismissed on the condition that there were no further accusations. When accusations were made again that same year, charges were dismissed again, perhaps because one of those charged may have been linked with the powerful Medici family.
Undoubtedly, those accusations made Da Vinci very cautious, even in Florence where, despite those charges,  homosexuality was somewhat more tolerated than elsewhere (so much so that in Germany, the word Florenzer became slang for homosexual.) While there's no further contemporary mention of Da Vinci's sexuality, it was generally known that the life-long bachelor was particularly fond of and generous with his handsome male pupils, some of whom may have inspired some of Da Vinci's erotic sketches. Later historians mostly assumed that he was gay, an assumption that gained greater currency in the nineteenth century when German, French and British authors began examining the new understanding of what was to be called inversion, uranism, and, finally, homosexuality. Whenever nineteenth century authors sought examples of inverts in history, Da Vinci's name nearly always earned a prominent mention.
Henry James: 1843-1916. His father, Henry James Sr., was a prominent Swedenborgian philosopher and litrary figure who counted Ralph Waldo Emerson and Thomas Carlyle among his friends. His brother, William, was a groundbreaking American philosopher, psychologist, and physician. His sister, Alice, who struggled with mental illness and opium use for much of her life, was mainly known after her death for her candid, witty and insightful diaries which made her something of a feminist icon.
His father's constant search for intellectual stimulation had the family nearly constantly on the move between the United States and Europe. The younger James' adopted a similarly peripatetic life, traveling often between the U.S. and Europe. (He would eventually become a British citizen in 1915, just a year before his death.) His literary works often focused on the perceptions of Europeans and Americans as they encountered each other, and they nearly always examined the characters' psychological motives. The Portrait of a Lady(1881), explores some of the conflicts between Old World and New World perceptions of personal freedom, duty, honesty and trust through the story of an American heiress whose fortune attracts the malicious attention of some American expatriates in Italy, one of whom marries her in a loveless and psychologically abusive relationship. Another American heiress figures in The Wings of the Dove (1902). She is stricken with a serious disease while visiting relatives in London, and the novel explorse her effect on those around her.
James was also an important literary critic. In his essay The Art of Fiction (1884), he sought to free authors of the prevailing conventions on what made a proper novel. James argued for the widest freedom in content and methods of storytelling. He wrote an important critical study of Nathaniel Hawthorne, and when he collected his own works for a final edition, he wrote a series of prefaces that subjected his own writings to the same penetrating criticism. James had ambitions to becoming a playwright, but his attempts were poorly received and he soon abandoned the effort.
James was exceptionally circumspect about his personal life. He never married, proclaiming himself simply as "a bachelor." He was horrified by Oscar Wilde's flamboyance, yet fascinated by his downfall. In one letter to a friend, James protested that Wilde "was never in the smallest degree interesting to me — but this hideous human history has made him so — in a manner."
James' biographers insisted that he was celibate due to a "fear of or scruple against sexual love on his part." But as other diaries and letters to contemporaries and younger men have come to light over the years, a more complete picture of James's private life has begun to emerge. His letters to American sculptor Hendrik Christian Andersson were intensely emotional and somewhat erotic. Similar letters to novelists Howard Sturgis and Hugh Walpole have also come to light.
James suffered a stroke in late 1915, and died a few months later in London on February 28, 1916 at the age of 72. His ashes were returned to America and interred in Cambridge, Massachusetts. Back in England, a memorial stone for him was placed in the Westminster Abbey's Poets' Corner in 1976.
120 YEARS AGO: Bessie Smith: 1894-1937. "The Empress of the Blues" was born in Chattanooga, the daughter of a laborer and part-time Baptist preacher. He died before she could remember him, and by the time she was nine, she had lost her mother and a brother. Her older brother had joined a Black Vaudeville troupe owned by Moses Stokes, which featured Ma Rainey as blues singer. In 1912, Bessie joined that same troupe, but as a dancer rather than a singer. While it's believed that Rainey didn't teach Smith to sing, (Smith had been singing on the streets of Chattanooga from a very young age), Rainey is credited with teaching Smith about stage presence. By 1913, Smith began singing professionally, and her career exploded in 1923 when she began recording for Columbia Records. By then, she was the highest-paid African-American entertainer in her day.
In 1923, she entered a very stormy marriage with Jack Gee, but he was unable to accommodate her show-biz life or her open bisexuality. They separated but never officially divorced. Meanwhile, she recorded hit after hit for Columbia, including "Downhearted Blues," "St. Louis Blues", "Empty Bed Blues," and the tune she is perhaps best known for today, "Gimme a Pigfoot (And a Bottle of Beer)." By the end of the 1920′s, the arrival of the "talkies" meant the end of vaudeville, while the onset of the Great Depression brought about a collapse of the recording industry. Smith continued touring in clubs, but the going was tough. By 1933, she was recording for Okeh records, where she was paid a non-royalty fee of $37.50 for each side. Those were her last recordings. She was critically injured in a car accident in 1937, her right arm nearly severed in the accident. She died the following morning at the G.T. Thomas Afro-American Hospital in Clarksdale, Mississippi. Her funeral in Philadelphia drew 10,000 mourners. Her grave however remained unmarked; her estranged husband kept pocketing the money raised for a tombstone. She finally got her marker in 1970, courtesy of Janis Joplin.
George Platt Lynes: 1907-1955. He first wanted to start a literary career after meeting Gertrude Stein and her circle in Paris. In 1927, he opened a bookstore in Englewood, New Jersey and took up photography so he could take pictures of his friends, and that is where his creative energies went. By 1932 Lynes opened his photography studio in New York and began exhibiting in the city's art galleries. He earned commissions from the New York City Ballet, Saks Fifth Avenue, and Bergdorf Goodmans. After World War II, he moved to Hollywood, where he became chief photographer for Vogue and photographed such luminaries as Katharine Hepburn, Gloria Swanson, Igor Stravinsky, and Thomas Mann. His work was an artistic success, but a financial failure. He moved back to New York, but was never able to re-establish the success he once had.
You can see his passion for photography in his photos recalling why he took up photography in the first place: intimate (usually nude) photos of friends, lovers, performers and models. The artist Paul Cadmus (see Dec 17) posed for Lynes and recalled how he "used flattery to make everyone feel so comfortable." Those male nudes were never published, at least not in his lifetime. In the late 1940s, he transferred many of his negatives to Dr. Alfred Kinsey's Institute for Sexual Research in Bloomington, Indiana, and destroyed much of the rest of his work just before dying of lung cancer in 1955. In 2011, Rizolli published George Platt Lynes: The Male Nudes
, marking the first time many of his beloved nudes appeared in print.
If you know of something that belongs on the agenda, please send it here. Don't forget to include the basics: who, what, when, where, and URL (if available).
And feel free to consider this your open thread for the day. What's happening in your world?
A Reader Participation Request
Rob Tisinai
April 14th, 2014
Blogging's been stressful lately, and I'm afraid it drove me back into self-destructive behavior, indulging an addiction that's nothing more than a cheap thrill, a dopamine high, an escape satisfying in the moment but ultimately dangerous to my mental and emotional health.
I went commenting on conservative web sites.
At least it was the National Review, a mainstream conservative mouthpiece, instead of the fringe-dwelling, unintentionally hilarious sites like the one by Matt "Barb Wire" Barber. And as happens a lot these days, I found someone using the Brenden Eich controversy to compare gay people to Nazis. This is the new big meme on their side. They even have their pet word, "homofascist," that they love throwing around so much.
No matter what you think of Eich's resignation, people who invoke Nazism are appalling. They trivialize Nazi persecution.They mock the cry of "Never again!" by blurring the memory what happened. They are shallow opportunists, commandeering the great crime of the 20th century to score cheap and dishonest political points. I growled, then, when I saw this comment about an anti-gay darling, Dr. Ben Carson, in a Brendan Eich article:
Very good example. They would tear down a talented man who saved so many lives because of his political and religious beliefs.

But it's beyond shame now. It's getting down right 1930s Germany scary.
I did a moment's research and pulled together a quick response:
Really?

Have you been excluded from federal employment (as Jews were, and as gays were until just a few decades ago)? Has the government imposed limits on how many of "your kind" can attend universities (the way Jews were, and the way gays were once kicked out of Harvard?)

Does the government prevent your lawyers prevented from working on legal matters? Has your citizenship been revoked, your right to vote been denied, and your right to serve in public office been outlawed?

Are you no longer admitted to government-funded hospitals? Have your names been stricken from war memorials?

Has the government barred you from cinemas and sports facilities? Have special identifying marks been added to your passports?

That describes "1930s Germany scary." Some of those measures were in place against gay people in this country until recently. Until you can say "yes" to those questions, stop hijacking the real persecution that Nazis inflicted on the Jews just so you can feed your victim fantasy.
This isn't going to convince anyone who's really committed to that position. The danger of these Nazi comparisons isn't that most people will believe them, though. Most people, it seems, view the truth as whatever sits midway between two opposing extremes. That's the real harm of these gay Nazi comments: they push that midpoint in the wrong direction. When this comparison is made, we need to come back fast with fact-driven, emotionally-resonant replies. We need to generate a backlash against those ridiculous charges, one that draws the middle closer to us.
That's where the reader-participation aspect comes into play. Let's create a roster of crimes that will make it obvious how reprehensible these comparisons are. Let's build a resource for debunking the myth. Add your suggestions in the comment section. Write whatever you think is true, but I have a few suggestions for maximum impact.
Make sure it's something the Nazis actually did.
It will have more impact if gays were persecuted by the measure you cite.
It will have even greater impact if it was done to gays recently.
Avoid things that our opponents could turn around and claim are happening to them today. For instance, I almost included the confiscation of Jewish businesses, but I knew people would reply that Christian bakers, florists, and other business owners are being persecuted right now. Rather than having the impact diluted by arguing over that, I stuck to things that provided a clear and undeniable smackdown.
For example, a good one would have been the involuntary lobotomies performed on gay people in the US during my own lifetime, linking it to medical experiments performed by the Third Reich.
And look what I just did: I called that "a good one." And not just for effect; it's the phrase that leapt into my mind. It's easy to get swept up in the gusto of exposing our opponents, but let's not get into a mentality of Look at this great atrocity I found! We're better than our opponents. Let's always bring ourselves back to the moral enormity of what we're dealing with, the enormity that make their comparisons so vile.We can do put this list together while keeping a profound respect for the real victims of Nazi persecution — in fact, we can do it as an expression of that respect.
The Daily Agenda for Monday, April 14
Jim Burroway
April 14th, 2014
TODAY'S AGENDA is brought to you by:

In 1983, Indianapolis's gay bars got together to take out a full page ad in the Advocate to encourage anyone coming to town for the upcoming Indy 500 to stop in for some fun. Among them was Heads or Tails, which was located in a small strip mall in the northern part of the city on Meridian near 38th Street. As of 2011, the strip mall is empty except for a payday loan office next door to the club's old location.
TODAY IN HISTORY:
Iowa's Sexual Psychopath Law Goes Into Effect: 1955. The last time anyone saw eight-year-old Jimmy Bremmer alive was on the night of August 31, 1954, when the Sioux City youth went to a friend's house two doors down to play after dinner. He left his friend's house at around 8:00 to go home, but he didn't make that short distance. On September 29, his decomposed body was found in a pasture north of town. His crushed skull was several feet away from his decapitated body, and both hands were missing. A man was arrested and sentenced to life imprisonment. He had confessed after being sent to a mental hospital and injected with Desoxyn and Seconal. (His conviction wouldn't be overturned until 1972.)
The Red and Lavender Scares, which had dominated the evening news and newspapers for most of the decade, may have been winding down in Washington, but its effects continued to reverberate in cities and towns across the country. With Jimmy's death, Iowans became convinced that the state was crawling with sexual psychopaths. On January 31, 1955 Iowa legislators introduced a bill in the Iowa House of Representatives "to provide for the confinement of persons who are dangerous criminal sexual psychopaths." The bill extended to anyone, whether they had been convicted of a crime or not, and its procedures allowed "any reputable person" to charge anyone with such "propensities." It empowered the court to appoint a psychiatrist for an examination, and allowed the court to commit the accused to  indefinite confinement until "cured," or until proven to court that release would not be "incompatible with welfare of society."
The bill passed both houses unanimously with very little discussion and went into effect on April 14, 1955, making Iowa the twenty-fourth state to pass such a law. Michigan was the first, in 1937, and in one eleven year period confined 369 under its law. Twenty-four were confined under the District of Columbia's law between October 1948 and March 1950 (see Jun 9), and in California, more than fourteen hundred had been confined over a fourteen year period.
On the evening of July 10, 1955, two year old Donna Sue Davis was kidnapped from her crib where she was sleeping. The kidnapper had come in through the open bedroom window, and left the house with Donna Sue through that same window. A neighbor saw the kidnapper flee and gave chase, but the kidnapper got away. The next morning her body was found in a cornfield outside of town. An autopsy revealed that the child had been raped and sodomized. Her left jaw was broken and there were several bruises and cigarette burns on her buttocks. She died of a massive brain hemorrhage from a severe blow to the head. One itinerant farm hand was arrested, but investigators quickly ruled out the possibility that he committed the crime.
Panic gripped Sioux Falls as hardware stores reported running out of padlocks. The Sioux City Journal on July 12 demanded that the city be made "the most feared town in American for the sex deviate." With no other firm suspects to investigate, the police chief began a roundup of "known sex perverts." On July 23, Gov. Leo Hoegh announced that a special ward at the state mental hospital in Mount Pleasant had been established to house them. He said, "The guy I want to treat [is the sex deviate] who is now roaming the street but never committed a crime." Most of those "sex perverts," it would turn out, were gay men, "diagnosed" with "sociopathic personality disturbance. Sexual deviation (Homosexuality)."
By the end of the year, thirty-three men had been committed, all without charge or trial. At least twenty of them from Sioux City. Many of them were arrested at the Warrior Hotel and its bar, the Tom Tom Club. Once they were nabbed, and fearing for their jobs and reputation, they named names which led to more arrests and detentions. A few with connections were set loose, and one man was able to successfully fight back in court. That was a risk; one juror commented, "He admitted in open court that he listened to Liberace on the radio, and a man who does that is liable to do anything."  But most of the men accepted plea bargains to avoid public trial and arrest. At least one confined man's diagnosis was "Homosexuality, no overt acts" — he hadn't even done anything except be a homosexual. Sioux City's prosecutor boasted, "At least word is out that they're not welcome in Sioux City any more."
At Mt. Pleasant, the men underwent group therapy, individual counseling, and so-called "therapeutic" — unpaid — labor. They were spared aversion therapy, but otherwise, hospital staff were at a loss as to what to do. Mount Pleasant superintendent Dr. W.B. Brown said, "there is no specific treatment which brings about improvement or cures of such individuals. … Law requires me to report to the court once a year… What can I say? I can't say they are cured." He also complained that due to crowded conditions, the gay men were often put in the same bedrooms together, leading an Iowa State law professor to note that "the curative effect of this may be said to be doubtful. Staff psychologists, pressured by a state government that no longer wanted to foot the bills, eventually released the men despite doubts that they could be "cured." Most of those confined never spoke of their confinement again.
Donna Sue's killer was never found. The sexual psychopath law was finally repealed in 1977.
[Sources: "Dal McIntire" (pseudonym). "Tangents: News & Views." ONE 4, no. 2 (February 1956): 11-12.
Neil Miller. Sex-Crime Panic: A Journey to the Paranoid Heart of the 1950s
(Los Angeles: Alyson Books, 2002).]
TODAY'S BIRTHDAY:
110 YEARS AGO: John Gielgud: 1904-2000. Acting is quite literally in his blood. His maternal grandmother was the actress Kate Terry, whose two brothers and sister were also actors, and his great-grandmother on his father's side was a renowned Polish actress, Aniela Aszpergerowa. And for good measure, his brother Val was a popular radio actor, writer and director for the BBC. John began studying acting in 1921, and by the following year he was understudying for Noël Coward. From 1929 to 1931, Gielgud drew attention for his performances in the title roles for Shakespeare's Richard II and Hamlet at the Old Vic Theater, and through much of his career he was a fixture in London's West End where he specialized in classical plays with a smattering of comedies here and there, including a production of Oscar Wilde's The Importance of Being Earnest, for which he won a Tony in 1948.
He also took his Shakespearean roles to film, although he didn't get really serious about film acting until the late 1960s. He won an Academy Award for his supporting role as a sardonic butler in Arthur (1981), a New York Film Critics Circle Award for Providence (1977), and a BAFTA Award for Murder on the Orient Express (1974). He also appeared on television's Brideshead Revisited (1981) and won an Emmy for Summer's Lease (1991).
Gielgud's "coming out" was under less than auspicious circumstances: shortly after receiving his knighthood in 1953, he was arrested and found guilty of "persistently importuning for immoral purposes" at a public toilet in Chelsea. Deeply humiliated, Gielgud avoided traveling to the states as much as he could for the next decade, fearing that he would be denied entrance by U.S. Customs, who routinely barred homosexuals from entering. While Gielgud never denied being gay, he kept his private life private. After he died in 2000, it was revealed that he had made anonymous financial contributions to the British gay rights group Stonewall.
If you know of something that belongs on the agenda, please send it here. Don't forget to include the basics: who, what, when, where, and URL (if available).
And feel free to consider this your open thread for the day. What's happening in your world?
The Daily Agenda for Sunday, April 13
Jim Burroway
April 13th, 2014
TODAY'S AGENDA:
Events This Weekend: Women's Fest 2014, Camp Rehoboth, DE; Virgin London Marathon, London UK; Miami Beach Pride, Miami Beach, FL.
TODAY'S AGENDA is brought to you by:

The address today is a driveway that separates a Chipotle from a Union Bank office.
TODAY IN HISTORY:
State Department Announces It Has Fired 425 People for Alleged Homosexuality: 1953. The Associated Press carried this update to the ongoing quest to rid the State Department of its gay employees:
"Homosexual proclivities" led to the dismissal of 425 State Department employees since 1947, the director of the department's office of security, John Ford, told the House Appropriations Committee yesterday. He said many cases are still pending.
First Congressional Hearing on AIDS: 1982. It had been ten months since the Centers for Disease Control and Prevention first alerted the world about a strange constellation of diseases which had been striking down otherwise healthy gay men (see Jun 5). By the end of 1982, more than 300 would die nationwide out of 800 cases reported to the CDC. Yet the news media remained mostly silent. The New York Times had written only two articles in all of 1981, while Time and Newsweek didn't get around to writing their first stories until six months after the CDC's first report.
And as long as the media remained silent, there would be no pressure on the U.S government to fully fund the National Institutes of Health and the CDC to battle the new epidemic. President Ronald Reagan was spending his first year in office implementing massive funding cuts at the NIH and CDC. When adjusted for inflation, the NIH's budget for 1981 actually declined by 5.6%, and its purchasing power dropped by another 6.1% in 1982.  Reagan's budget slashed 1,000 research grants from the NIH and reduced the size of the Epidemiological Intelligence Service, whose job it was to track the spread of diseases. Similarly, the administration's budget for the CDC was also lagging inflation.
Rep. Henry Waxman (D-CA), whose Los Angeles Congressional district was heavily impacted by the epidemic, chaired the House Subcommittee on Health and the Environment. To call attention to the Administration's woefully inadequate response to this new disease — it still didn't have a name; it was known as either GRID (gay-related immune deficiency) or by the opportunistic infections that were associated with it (Pneumocystis pneumonia, Kaposi's Sarcoma, etc.) — Waxman held the first Congressional hearing on the topic, and he chose the Gay and Lesbian Community Services Center in Hollywood as the hearing's venue. Waxman began:
I want to be especially blunt about the political aspects of Kaposi's sarcoma. This horrible disease afflicts members of one of the nation's most stigmatized and discriminated against minorities, The victims are not typical Main Street Americans. They are gays, mainly from New York, Los Angeles, and San Francisco. There is not doubt in my mind that, if the disease had appeared among Americans of Norwegian descent, or among tennis players, rather than gay males, the responses of both the government and the medical community would have been different. Legionnaire's disease hit a group of predominantly white, heterosexual middle-aged members of the American Legion. The respectability of the victims brought them a degree of attention and funding for research and treatment far greater than that made available so for to the victims of Kaposi's sarcoma.

I want to emphasize the contrast, because the more popular Legionnaire's disease affected fewer people and proved less likely to be fatal. What society judged was not the severity of the disease but the social acceptability of the individuals affected with it. … I intend to fight any effort by anyone at any level to make public health policy regarding Kaposi's sarcoma or any other disease on the basis of his or her personal prejudices regarding other people's sexual preferences or life-styles.
Officials from the CDC and National Cancer Institute were called to testify, but as employees of the executive branch of government, they weren't in much of a position to be candid about the crippling effects of Reagan's budget cuts. The CDC's Jim Curran described how they shifted funds around to try to cope with the epidemic, and the National Cancer Institute's Bruce Chabner testified that he couldn't provide a figure for how much grant money was available for research and treatment. But he did announced that his Institute would release $1 million for AIDS research. That was a laughably low figure; a single grant for a research center often ran beyond $10 million. Dr. Stan Matek, President of the American Public Health Association, called the official response weak. "We believe the immunoresponse system of this country is weak, that it needs to be strengthened," he said, "and that only Congress can do it." He praised the CDC's efforts thus far in coping with so few resources, but added:
We believe they cannot cope with Kaposi's sarcoma and its related syndrome. We believe their intervention abilities are so handicapped that the nation's health is in peril. (The current approach) represents, I fear, only high-level, 'ad-hocracy' There is no guarantee of continuity of effort … It is an issue of budget allocation.

Where is that epidemiologically essential money going to come from? It is not going to come from NIH, or at least not in any significant amounts, given the prior commitments and loss in real funding capability. If it comes from within CDC, it will come from robbing Peter to pay Paul. It will come by shifting already committed and needed resources … which is fine if you are Paul, but not so useful if you are Peter.
The goal of the hearing was to get the media's attention, and with that attention Waxman and health officials could pressure the White House to agree to more funding. But the media ignored the entire event. Television networks and even local Los Angeles TV stations didn't bother to cover it. The only mention was an article in The Los Angeles Times. It's headline read, "Epidemic Affecting Gays Now Found In Heterosexuals."
It would be another full year before $12 million was finally allocated specifically for the AIDS epidemic.
[Source: Randy Shilts. And the Band Played On: Politics, People, and the AIDS Epidemic
(New York: St. Martin's Press, 1987): 143-146.]
If you know of something that belongs on the agenda, please send it here. Don't forget to include the basics: who, what, when, where, and URL (if available).
And feel free to consider this your open thread for the day. What's happening in your world?
Nevada GOP drops anti-gay position
Timothy Kincaid
April 13th, 2014
Nevada Republican Party activists met this weekend at their annual convention. And it was a contentious meeting with factions battling over the endorsement process and what it means to be a "true" Republican.
What was not contentious, however, was the move to drop opposition to abortion and same-sex marriage from the state party platform. From the Washington Times (which I nearly never quote, but which seems to be carrying the story before anyone else):
The Nevada Republican Party stripped opposition to abortion and gay marriage from its platform Saturday as state convention delegates instead focused on judging fellow Republicans on their worthiness to serve in office and adherence to GOP values.

The platform, with few changes, was adopted overwhelmingly as the Las Vegas convention stretched late into the evening. The vote mirrors that of the Clark County GOP, which voted earlier to remove platform language defining marriage as between a man and a woman and statements opposing abortion.
Congratulations to Log Cabin Nevada and others who have been working for a long time on this issue.
UPDATE: The Washington Times has inexplicably dropped the story, it seems. But the Las Vegas Review-Journal gave the following detail:
By a show of hands, convention-goers adopted the platform as proposed by a separate committee without the two planks on marriage and abortion, following the Clark County GOP's lead in removing hot-button social issues from the party's statement of its principles. Some 520 delegates attended the convention, but less than half were present when the platform was adopted at about 7:30 p.m. Little debate preceded the vote, a far contrast to earlier in day.

State party Chairman Michael McDonald said it was a successful convention at the end of the day.

"I think it was about inclusion, not exclusion," McDonald said, referring to the platform. "This is where the party is going."

Republicans who sat on the platform committee said they decided not to deal with social issues this year because the U.S. Supreme Court and lower courts have weighed in and it doesn't make sense for the party of "personal freedom" to have the government or the political party get involved in people's personal lives.

"The issue was how can we back out of people's personal lives," said Dave Hockaday of Lyon County, who sat on the platform committee. "We need to focus on issues where we can have an impact."
The Daily Agenda for Saturday, April 12
Jim Burroway
April 12th, 2014
TODAY'S AGENDA:
Events This Weekend: Women's Fest 2014, Camp Rehoboth, DE; Virgin London Marathon, London UK; Miami Beach Pride, Miami Beach, FL.
TODAY'S AGENDA is brought to you by:
Before Houston's Brazos River Bottom closed in March of last year, it had been the longest running gay bar still in its original location, racking up thirty-five years of line-dancing and all around cowboy fun. But the fun had come to an end, the owners said, because the 1887 building in the rapidly redeveloping Midtown area had just about had it, and renovations to bring it up to snuff would be too expensive. BRB was host of the annual four-day LUEY weekend, organized by the Houston Council of Clubs. The first LUEY weekend was put on in 1971 by the Texas Riders gay motorcycle club to "keep the party going" for people returning from Mardi Gras.
TODAY IN HISTORY:
Texas Police Arrest 64 Homosexuals: 1953. The Associated Press reported the following raid of a private home in Waco, Texas:
Sixty-four men were arrested in a Waco residence early today in what a detective called a raid on a "statewide convention of homosexuals."

Fifteen detectives and police, a Texas Ranger and Asst Dist. Atty. Burney Walker made the raid on a small two-room house in South Waco.

"It was a state-wide convention of homosexuals," said Det. Capt. Wiley Stem.

Most of the men were young. The majority were from Dallas. Others gave their addresses as Austin, Ft. Worth, Houston, Ft. Hood, and James Connally Air Force Base near Waco.
It's what's not reported that is so noticeable. Nobody in the short report mentioned what laws were violated or what charges were made. There's nothing to indicate that anyone was actually doing anything to break the law. It was the mere existence of gay people and their gathering at one location that occupied the attention of fifteen detectives and police officers that day. As for it being a "state-wide convention," I can't find any record of an organization at that time which would have organized such a meeting. But this was 1953, after all, a time in which conspiracy theories ran rampant , when those fanning the twinned Red and Lavender Scares imagined secret and dangerous cabals in every nook, cranny, and two-room shotgun shack throughout America.
Postscript: One month later on May 11, Waco would be devastated by one of thirty-three confirmed tornados that broke out across the great plans over a three day period. Waco was hit by the deadliest of them all: Of the 144 deaths from all of the storms, 114 died in Waco alone.
TODAY'S BIRTHDAY:
Amy Ray: 1964. One-half of the folk duo Indigo Girls, Ray met the other Girl, Emily Sailers (see Jul 22), when they attended the same elementary school together in Decatur, Georgia. They began hanging out together while in high school, where they began performing together and recorded their first demo in 1981. They went their separate ways for college, but they met up again a few years later when they both transferred to Emory University. By 1985, they were performing together again as Indigo Girls. They secured a contract with Epic Records in 1988, and in 1990 won a Grammy for Best Contemporary Folk Album. (They were also nominated for Best New Artist, but they lost out to Milli Vanilli, who later saw the award revoked when it was revealed that they didn't actually sing on their debut album and lip-synced their way through concerts.) Ray has also been busy with solo work and running an independent record label, Daemon Records, and she's an activist for multiple causes, including gay rights, women's rights, indigenous rights, gun control, environmental protection, and abolishing the death penalty. The Indigo Girls released their latest original album, Beauty Queen Sister, in 2011 and The Essential Indigo Girls
in 2013.
If you know of something that belongs on the agenda, please send it here. Don't forget to include the basics: who, what, when, where, and URL (if available).
And feel free to consider this your open thread for the day. What's happening in your world?
When the Arguments of the Best and the Brightest are Mediocre and Dim
Rob Tisinai
April 11th, 2014
Ryan T. Anderson of the Heritage Foundation is one of the most active, best funded, and intellectually respectable opponents of marriage equality.
Of course, that's a very low bar. To see just how poor his arguments are, look at the reasoning from this anti-gay wunderkind, as he tries to show why opposition to same-sex marriage is nothing like opposition to interracial marriage:
Bans on interracial marriage and Jim Crow laws, by contrast, were aspects of a much larger insidious movement that denied the fundamental equality and dignity of all human beings and forcibly segregated citizens. When these interracial marriage bans first arose in the American colonies, they were inconsistent not only with the common law inherited from England, but also with the customs of prior world history, which had not banned interracial marriage. These bans were based not on reason, but on prejudiced ideas about race that emerged in the modern period and that refused to regard all human beings as equal. This led to revisionist, unreasonable conclusions about marriage policy. Thinking that marriage has anything at all to do with race is unreasonable, and as a historical matter, few great thinkers ever suggested that it did. 
Well, thanks, Ryan, because except for that historical bit (and maybe not even that), you've managed to demonstrate that these bans are exactly parallel. You've made it so easy to adapt your statement to this:
Bans on same-sex marriage are aspects of a much larger insidious movement that denied the fundamental equality and dignity of all human beings and forcibly segregated citizens into two groups: those who can marry their committed life-long partners and those who cannot.  These bans are based not on reason, but on prejudiced ideas about gays and lesbians that refuse to regard all human beings as equal. This has led to unreasonable conclusions about marriage policy. Thinking that marriage must be segregated by gender is unreasonable.
Now, Ryan may object that his reasons for opposing same-sex marriage aren't dehumanizing. After all, he might say, I co-wrote a whole book against same-sex marriage without ever calling gays icky. Mmmm…perhaps. But that book is based on a view of sexuality and morality that does thoroughly dehumanize gay people and our relationships, and is in fact so convoluted that its proponents have literally had to address the question of — and I'm not making this up! — whether it's immoral to chew sugarless gum (the answer is maybe — page 317).
But all that's irrelevant, because no bans came about because of voters' nuanced understanding of the convoluted intricacies of Catholic natural law theory. No, these bans happened because voters were told that gays are selfish, defective, immoral dangers to children whose lives are built around lust, never love. That's why the bans exist, and that, Ryan, is why your reasoning leads to the opposite of your conclusion.
This might not daunt Ryan, though, because he would spy the last sentence in my adaptation ("Thinking that marriage must be segregated by gender is unreasonable"), leap on it with a victorious cry, and proclaim:
In the name of equality, same-sex marriage seeks to codify gender discrimination!
Yes, he really believes that supporters of marriage equality are the segregationists.
Those aren't his words up there in bold, but they are (verbatim) a position he has quoted and promoted. By this reasoning, laws allowing you to marry a spouse of the same race seek to codify racial discrimination. And laws that allow you to marry a spouse of the same religion? They codify religious discrimination. In reality, of course, it ought to be clear that laws allowing the government to dictate the gender of your spouse are the laws that codify gender discrimination.
I doubt Ryan will ever see that, though, and homophobia is the reason why. I don't think homophobia requires frothing expressions of hatred. Mere disapproval is enough as long as that sentiment robs you of the ability to think rationally about homosexuality. We call it a phobia because it's a psychological problem. We call it a psychological problem because it's hard to understand why otherwise intelligent people make such ludicrous errors of logic. Such as…well, such as not recognizing your arguments achieve the opposite of what you intend, or that allowing people to choose the gender of their spouse is the same as legally-mandated gender discrimination.
Actually, it's not quite right to say Ryan is irrational because he's homophobic. That's tautological, like a doctor saying you've got a rash because you have dermatitis. Frankly, I don't know why Ryan is homophobic, why his ability to reason disappears when he thinks about homosexuality. I just know that it does. If the leadership of our opposition is passing from a rabid Brian Brown of NOM to a gentle and reasonable Ryan Anderson of the Heritage Foundation, and if this is an example of a reasonable Ryan Anderson, then I think we have little to fear.
LaBarbera detained in Canada (Updated)
Timothy Kincaid
April 11th, 2014
Peter LaBarbera of the ironically named Americans for Truth about Homosexuality was scheduled to participate in the Saskatchewan Pro-Life Association this weekend. I'm not sure what Canadian pro-life has to do with American homosexual truth, but this event appears to be a gathering of the religiously disgruntled and The Peter definitely fits in that crowd.
However, something called Intolerance Free Weyburn initiated a complaint to have him barred from entry to Canada. And The Peter is reporting that it worked. (AFTAH)
After questioning me about the purpose of my scheduled presentation at the SPLA event; rifling through my luggage, which contained numerous books and literature related to homosexuality (pro and con); examining the contents of my laptop and my cell phone; playing a DVD of my speech Wednesday at Sinclair Community College in Dayton, Ohio; and critically viewing AFTAH's website–a preliminary decision was made to deny my entrance into Canada on the basis that my speech at the SPLA would violate Canada's "Hate Propaganda" law (essentially the potential for "public incitement of hatred" against a group of people based on their "sexual orientation"). The Orwellian experience at Customs dragged on for more than three hours as a formal document was issued outlining my denial of entry under Canada's Immigration and Refugee Protection Act (citing the Hate Propaganda code). Finally, after 1:00 A.M., I was released pending my appeal of the decision today (Friday). My passport was seized until I arrive back at Customs today at noon for my appeal before a "Minister's Delegate Review."
I favor freedom of speech. And while I have no say in how Canadians choose to structure their society, I do hope that the US does not go down the road of silencing the voices of those who do not fit current social or political norms.
But irrespective of Canada's laws, this was not a wise choice.
Peter LaBarbera was scheduled to go talk to people who already agree with him. And should his presentation ever reach those who were not already convinced of the evils of Teh Ghey, that can be a good thing. After a few minutes of The Peter, most decent souls feel a compulsion to wrap themselves in a rainbow flag and march for marriage equality.
This move accomplishes no real tangible advance for our community. It merely feeds the narrative that anti-gay activists are weaving about how homofascists are trying to shut them up and how True Christians are under attack. It gives a physical example to rally around. And for someone who knows nothing about the Peter, he does come across as the sympathetic character in the situation.
Already fellow travelers have taken up the cause of portraying The Peter as a victim of oppression. Over at Matt Barber's BarbWire, Laurie Higgins is wailing about how he was "detained by the Canadian thought police who searched his luggage, computer, and phone" (though I'll give her credit for spelling my name correctly).
And though LaBarbera's undoubtedly elated about his ability to now wear the marty's suit, it must have been a harrowing experience. And since then, I'm sure that he's been bored, stuck waiting for a response to his appeal.
But fortunately The Peter brought "literature related to homosexuality" and if he's been afforded any privacy, I'm sure that the selections from his vast collection of gay porn have been put to good use.
In his ongoing efforts to document the seedier side of gay life.
Update by Jim B: LaBarbera says they're letting him in after all.
The Daily Agenda for Friday, April 11
Jim Burroway
April 11th, 2014
TODAY'S AGENDA:
Events This Weekend: Women's Fest 2014, Camp Rehoboth, DE; Virgin London Marathon, London UK; Miami Beach Pride, Miami Beach, FL.
TODAY'S AGENDA is brought to you by:

This is another one of those old gay bars that is now a parking lot.
TODAY IN HISTORY:
First Mattachine Constitutional Convention: 1953. The Mattachine Foundation, founded in Los Angeles in 1950, was the brain child of Harry Hay (see Apr 7), Dale Jennings (see Oct 21), Chuck Rowland (see Aug 24), and Bob Hull (see May 31),  all of whom felt that the time was right to push for gay rights. Rowland later commented, "We had just won the war. We had rid the world of fascism, except in Spain. We came back and we were going to save the world." Idealism came naturally to Rowland, Hay and Hull: they had earlier been members of the Communist Party.
When they formed the Mattachine Foundation, one of their chief concerns was secrecy. The Lavender Scare was just getting underway in American, and the group feared that if one member was picked up by the FBI and interrogated, he might reveal the names of other members of the Foundation. To alleviate those concerns, they decided to borrow a secretive membership structure from American Communists, with Freemasonry providing the inspiration for a series of "orders." The founding members were anonymous members of the Fifth Order, and members in lower orders were in charge of local chapters (the first orders), and with all of them remaining anonymous through the use of pseudonyms. Once the organization structure was set, they then set about articulating the Foundation's goals: educating the public about homosexuality, advocating for tolerance, and engaging in "political advocacy," which presumably meant challenging the anti-sodomy laws which were then in force in all fifty states.
The Mattachine Foundation first became known to general public following Dale Jennings's 1952 arrest in an LAPD entrapment operation (see Jun 23). Hays and Jennings decided to fight the charges, with Jennings admitting in open court that he was a homosexual — a very daring move — but insisting that he was innocent of the particular charges against him. The jury deadlocked and the charges ended up being dropped.
This court victory was a massive public relations coup for Mattachine. Suddenly new members were joining in droves and creating new discussion groups all across California. By 1953, it was estimated that membership stood at more than 2,000 with as many as 100 joining a single discussion group. This exponential growth diversified the group considerably, attracting more women to the discussion groups and drawing in those from a much broader political spectrum, many of whom didn't share the radical vision of Mattachine's founders. Some worried that the group wouldn't be able to withstand an investigation by a Senate committee if some of the founders' former Communist ties were made public. Others feared that including an explicit call for gay equality as part of its mission would endanger the security of the group's members. That concern was amplified in March 1953 when Los Angeles Mirror columnist Paul Coates obtained copies of the Mattachine's lobbying questionnaires, and published an article questioning the group's legitimacy and charging that its members were "bad security risks."
New members from Northern California were among the most vocal about their misgivings over the "radical" aims of the Mattachine Foundation, as well as the secretive nature of its leadership. Hal Call (see Sep 20), who joined the group in Berkeley, was especially concerned. "We wanted to see Mattachine grow and spread, and we didn't think that this could be done as long as Mattachine was a secret organization." But before the group went public, it had some housecleaning to do. "We wanted to make sure that we didn't have a single person in our midst who could be revealed as a Communist and disgrace us all." The Mattachine's founders "had to go. Mattachine had to be free of Communists."
It all came to a head in April 1953, during the first constitutional convention to re-organize the Mattachine Foundation. Rowland delivered a speech which lifted the veil of secrecy of the group's leadership. "You will want to know something about the beginnings of the Mattachine Society, how the Fifth Order happened to be. … I think it is reasonable that you should ask this and important that you understand it," he said. He then introduced five of the founding members to the rank-and-file.
The meeting broke down into an ideological battle between two distinctive camps. The first camp was represented by most of the founding members who had set up the secret society. Hay, Rowland and Hull advocated a view that homosexuals were a unique minority, and, as with other minorities, they were possessed with special qualities and a unique culture. The opposing camp, made up of Call, Kenneth Burns, Don Lucas, David Finn, and others, countered that homosexuals were no different from any other American except for their sexuality. Dale Jennings, while a founding member, would have been sympathetic with this group's philosophy if he hadn't already left Mattachine to join the fledgling ONE magazine (see Oct 15). He had long argued that the task for the group wasn't homosexual emancipation, but sexual freedom for everyone. This second camp also feared an FBI investigation, and for good reason. Finn and Lucas were already acting as informants for the FBI and the police, and they were desperately trying to convince the FBI that Mattachine posed no danger to national security.
With the group unable to come to an agreement, the first attempt at a constitutional convention broke down and a second meeting was called for May. At that meeting, Mattachine's founders grew tired of the argument and resigned. The remaining members then declared the work of the Mattachine Foundation completed and disbanded the organization, replacing it with a new one to be known as the Mattachine Society. Leadership then passed to a new group led by Call and Burns, who called for another general meeting in November to establish a new constitution which would open up the group to greater transparency, while also setting the group on a much less confrontational path.
[Sources: Douglas M. Charles "From subversion to obscenity: The FBI's investigations of the early homophile movement in the United States, 1953-1958." Journal of the History of Sexuality 19, no. 2 (May 2010): 262-287.
Martin Meeker. "Behind the mask of respectability: Reconsidering the Mattachine Society and male homophile practice, 1950s and 1960s." Journal of the History of Sexuality 10, no. 1 (January 2001): 78-116.]
If you know of something that belongs on the agenda, please send it here. Don't forget to include the basics: who, what, when, where, and URL (if available).
And feel free to consider this your open thread for the day. What's happening in your world?
The Hysterical Gay Men in the Attic
Randy Potts
April 10th, 2014
First, this, a black man talking about the first time he saw two black men, and no white men, in an airplane cockpit:
"Do you know, I can't believe it but the first thought that came to my mind was, 'Hey, there's no white men in that cockpit. Are those blacks going to be able to make it?' And of course, they obviously made it — here I am. But the thing is, I had not known that I was damaged to the extent of thinking that somehow actually what those white people who had kept drumming into us in South Africa about our being inferior, about our being incapable, it had lodged somewhere in me"
This is Desmond Tutu of South Africa, talking about how deeply ingrained are the things he heard about black people growing up that they still, to this day, after decades of fighting for his own equality, influence him.
I sense this same thing in gay people — the same tortured assumption that what we heard when we were growing up is really true, that gay men can't control themselves sexually, that they will never bond for life, that they will never care about themselves or make good decisions when it comes to sex. This is the message from the people who call Truvada a "party drug" and it's the same message older men put out there when the Pill came along, that women would use the Pill as an excuse to go wild, that they weren't responsible enough to take a pill every day, that it would lead to a higher rate of STDs, etcetera, etcetera, etcetera. Yes, condoms are the only thing that prevent many STDs, but is that why many clinics won't even mention to gay men that Truvada is out there? Imagine if Planned Parenthood refused to tell women about the Pill because they decided it would make women stop using condoms?
This is what's happening currently with Truvada — we don't trust gay men enough. We don't think that if we tell gay men in a clinic that they can get on Truvada, and it will help prevent HIV, but they also need to use condoms to prevent other diseases – we assume that they will simply go wild, just like women were presumed to be wild, illogical people back in the late 60s/early 70s. Women proved those straight men wrong and we gay men can do the same.
Enough of all this religious shaming. I keep hearing that gay men don't care about themselves, that they are stupid, that they need to just put on a condom already, and it sounds like preaching to me. It doesn't sound rational. It sounds like a lot of us hate ourselves, or other gay people, like we've internalized what we've heard our whole lives about those partying, oversexed gay people.
We gay men are capable of making rational decisions as much as the next person. Human beings, in general, have trouble mixing arousal and logic, but this is not anything special to gay men – as Mark S. King always points out, our mothers liked to bareback too, and yet they were (eventually) trusted with the Pill and told to also use condoms to protect themselves fully.
We need to talk about Truvada and PrEP not because it's a cure all but because it's asinine that here we have this wonder drug and we can't bring ourselves to educate sexually active men about it. There's something wrong with that picture.
What infuriates us the most about our friends is often the flip side of what makes us admire them.
Rob Tisinai
April 10th, 2014
I love Box Turtle Bulletin. I owe Box Turtle Bulletin.
Long before I was a contributor here, I had (and still have) my own personal blog. My work there prompted a "Christian" blogger called Heteroseparatist to write a post tying homosexuality and pedophilia, calling it The Tisinai Formula. The rarity of my last name made this seem all the more despicable, more personal than if my surname were Williams or Smith.
I used the sordid happening as a chance to make a video, one that debunked the alleged connection in as much depth as I could manage in a youtube timeframe. It's not my most-viewed video, but it's the one I'm proudest of. People wrote to say they'd made their parents watch it, that it had calmed their parents' fears and made it easier to have frank conversations with them. Of all the things I may have accomplished a blogger, that has to be the best, and if I sound a bit prideful about it, that's why.
Two things made that video possible.
Heteroseparatist had laid out his case in detail.
Jim Burroway, the founder of Box Turtle Bulletin, had already written a long, footnoted (!) post debunking the supposed gay/pedophile correlation.
Both of those elements had to be in place for me to make the video. No, it's not good that so many people believe these slanderous claims, but since they do believe them, it's very good when they're stated publicly and clearly, so that people like Jim Burroway can demolish them piece by piece. This is all in accord with Jim's stated mission for the blog, which is to engage our opponents' arguments and provide reasoned responses supported by evidence.
That's not universally valued. When the Regnerus study came out, for instance, I did my best to expose its flaws, an effort that another blog dismissed as "blah-blah-blah," and as having fallen into the "trap" of discussing the details of what the study actually says. That stunned me. I respect the work done at that blog, but it wouldn't be a good home for me. That's why I've been so happy to have Jim welcome me here.
I really do believe it's a very good thing when our opponents make their position clear, and that's occasionally gotten me into trouble. I baffled (infuriated?) some readers not long ago when I chastised Stanford for defunding an event featuring anti-gay speakers, one of whom was cited in a Supreme Court Windsor dissent. In particular I mocked a student, Brianne Huntsman, for saying the event should be cancelled to keep the university a "safe space" for gay and lesbian students (more on that mockery a bit further down).
Since then, another school has issued a statement that's quite relevant and that I wish I had written:
To target funding for a particular program because it doesn't align with certain beliefs and judging it in terms of specific content instead of the discussions the content promotes is perhaps a bit shortsighted. Indeed, controversial issues are essential in creating levels of discussion and student engagement that cannot be generated otherwise. We see such engagement as essential to the educational process.
That wasn't in response to anti-gay speakers, though. That was the University of South Carolina reacting to State Representative Garry Smith (R), who wanted to withhold $17,142 in university funding because the school had assigned first-year students an LGBT-friendly book without balancing it with — I don't know — an LGBT-unfriendly book.
One key difference between the Stanford and USC cases is that Stanford didn't involve a First Amendment violation. That only occurs when the government takes action, which is precisely the situation with USC. It's all the more striking, then, that USC didn't invoke the First Amendment in its defense. It appealed to more demanding standards: academic freedom and the mission of the university.
Yes, I called those more demanding standards. I revere the First Amendment, but we should never forget: The First Amendment is a minimum requirement.
People sometimes defend the private stifling of speech by pointing out that no First Amendment rights were violated, and while they're correct, that doesn't mean all is well. USC reminds us that other standards exist, standards that go beyond what the government can do, standards that guide our own non-government actions. Academic freedom is one is one such standard, but there are others.
This means we can have a huge debate — among people who are otherwise allies — about the appropriate response to legal speech that we find offensive or appalling. This happened over my Stanford post and again the other day, when Jim expressed misgivings over the resignation of Brendan Eich. As everyone here knows, these debates can be heated, even rancorous. I hate that, because though I may go trolling on anti-gay sites, I have a childish hope (need?) that everything I write here be received with great joy and admiration. Now that ain't gonna happen, and that's a whole growth opportunity for me. But when the criticism comes down like a hammer, that same need eventually forces me to take it seriously, even if I don't end up changing my mind. So I've been thinking a lot about the debates over Duck Dynasty and Stanford and Brendan Eich — actually not so much about those cases per se, but about the issues underlying them.
Here is what I'd like critics of Jim and Timothy and me to keep in mind — and just as importantly, what we need to keep in mind in return:
Quite often, the most infuriating aspects of another person are simply the flip side of the things you most admire.
In recent days, we've seen two admirable sets of values collide. First,
A free and open society works best when all positions are argued clearly and explicitly, along with their rebuttals. This climate of open debate, whatever its bumps and pitfalls, is the best way to try and secure a culture free of ignorance and superstition. It's important to do as little as possible to discourage such debate because when an orthodoxy is imposed through legal or social pressure, it opens the door to tyranny and corrodes the human spirit.
But also,
A free and open society can only work when it recognizes the humanity, the dignity, and the equality of all its citizens. Movements that stigmatize entire swaths of the population, that declare them to be inferior, that try to rob them of their rights, have no place in such a society. They open the door to oppression and tyranny, and corrode the human spirit.
It's hard, for me at least, to oppose either of those positions. Gay people have suffered in the past when either one was discarded. They overlap, they reinforce each other, but they can also contradict each other. And when that happens, long-time allies flare at each other and demand to know, How can someone I've respected hold such a view?
For instance, some people react to Jim (or me, or Timothy) by wondering, How can you be a defender of, and an apologist for, such anti-gay bigots? But that's not his intent at all. He's defending a legal and cultural climate of open and unchilled dialog for everyone, even our most vitriolic opponents. And his critics here, if they've ever found this blog valuable, must understand that Jim's commitment to that ideal is what made the blog possible. It inspires him to devote hour after hour to smacking down the flawed arguments and outright lies of the other side. And the most baffling aspects of what you see in him now are simply the flip side of what you admire most.
On the other hand, I can look at someone like, say, StraightGrandmother — whom I respect and admire — and wonder, How can you subvert the ideals of a free society by deliberately chilling speech? But that's not her intent at all. She's defending the humanity, dignity, and equality of an oppressed group of real human beings, a group that she herself doesn't even belong to! And I have to understand that her commitment to that ideal is what I so respect and admire. It inspires her to devote hour after hour to smacking down the flawed arguments and outright lies of the other side. And the most baffling aspects of what I see in her now are simply the flip side of what I admire most.
This debate isn't going away anytime soon. It will only intensify. But keeping these things in mind will make that debate more productive. I'm not just talking about tolerance for each other's views, or an attitude of Can't we all just get along? No, I'm hoping we can remember that when we hurl contempt and derision at each other in this debate, we unintentionally spatter the very things we respect about each other.
That's a lot to ask. I know this, because I've failed at it.
When I consider my Stanford post, I have to say I stand by my position but I regret the way I mocked Brianne Huntsman. USC has shown there are far better ways to make the same point, and mocking her won't persuade her or her supporters to change their minds. It can only polarize the debate further. As I read some of the comments to that piece, with their condescending psychologizing and often outright scorn, the little kid in me wondered, Why y'all got to be so mean? Then the adult in me recalled my own mockery and realized, Oh, well, yeah. I committed a major violation of the Golden Rule right there.
But that still leaves open the question of how to respond to legal, offensive speech and to political activity that we fiercely oppose.
This hit home few days ago when I expressed concern on Facebook about the Brendan Eich controversy. A friend asked me, But what would you have done differently? The short answer might be: Nothing, because it's possible we didn't do anything. Yes, there was a petition with 70,000+ signatures calling for his resignation, but some have convincingly argued that he had to go because many of the Mozilla's employees weren't willing to accept his leadership, and that makes a sound business case for his departure.
But what if this had happened at the company I work for?
I can't argue that a person's private beliefs are irrelevant to their work. I remember collaborating with a tenured University of Chicago professor to create an online course, and one day he confided in me that he got a pit in his stomach every time a black student walked into his clasroom because, "I know they just won't get it." And I thought, You have no business being a teacher.
Even so, I wouldn't have called for Brendan Eich's resignation, partly because I don't think opposition to same-sex marriage (as opposed to, say, membership in the KKK) is proof positive of hatred and bigotry. I have too much direct experience to the contrary to make that assumption. Still: based on the ideals set forth above, what would I do?
I'd push to open a dialog with the CEO.
I don't just mean an hour-long chat with a photo opp at the end. If we're strong enough to achieve the CEO's resignation, then we're strong enough to win an extended, well-publicized public conversation. This would be my homosexual agenda for that dialog:
We'd make it clear how many of the company's employees are LGBT.
We'd bring the CEO into our homes to meet our families and see how we live — see that we live.
With the CEO having dinner with our families, we'd detail the harm that banning same-sex marriage does to gays and lesbians, to our children, even to straight kids in opposite-sex homes as they struggle through the fears and insecurities of adolescence.
We'd listen to the CEO's objections to marriage equality and address them point by point. We know we can do this.
We'd discover the CEO's core values, some of which likely involve dignity and fairness, and show how marriage equality fulfills them.
In short, we'd engage the CEO through both reason and emotion, by making a logical case and by expanding the CEO's personal experience with gays and lesbians and our families. I see two possible outcomes, and ultimately we would win no matter which prevailed.
We change the CEO's mind. Can you imagine how powerful it would have been for Brendan Eich to announce: After meeting with Mozilla's gay and lesbian staff and getting to know their families, I've come to recognize that they deserve all the rights and dignity traditionally afforded to opposite-sex couples, and I now voice my support same-sex marriage. This could happen.
We don't change the CEO's mind. We still win. We're helped by any public conversation that focuses on gay people as actual human beings and undercuts the terrible stereotypes we're subjected to. And in this scenario, the conversation would be about us and our families instead of what's happening to Eich. There would be little question among the general public — and especially the undecided middle — about which side is the champion of freedom and dignity.
Many of you, obviously, will disagree with me. And as I said, this debate isn't going away. But we can make much better progress if we remember that it's not a debate between apologists of anti-gay bigotry and tyrannical haters of liberty, but between two noble, often complementary sets of values that occasionally collide.
Utah Backs Away from Regnerus Study
Jim Burroway
April 10th, 2014
A brief filed last month by attorneys representing the State of Utah in its same-sex marriage appeal cited Mark Regnerus's discredited study purporting to show that children raised by gay "parents" fared worse than children raised by straight parents. (In fact, Regnerus's study consisted of only two children who had been raised from birth by same-sex parents; both children did "pretty good," Regnerus admitted during his disastrous testimony before a Michigan court.) In the Utah brief, attorneys included Regnerus's study as demonstrating that "even when they have two caregivers of the same sex, children who grow up without a father or a mother are socialized in a way that undermines their ability to function effectively in a dual-gender society." They add, in a footnote:
Professor Regnerus' study has been criticized by advocates of the "moms-and-dads-are-interchangeable" theory. But in his thorough response, he concludes that, even accounting for his critics' concerns, the data "still reveal numerous differences between adult children who report maternal same-sex behavior (and residence with her partner) and those with still-married (heterosexual) biological parents.
That brief was filed in February. Regnerus was fully shellacked on the witness stand in Michigan a month later. And when the ruling came down that Michigan's ban on same-sex marriage was unconstitutional,  US District Court Judge Bernard Friedman devoted several pages to smacking down Regnerus's testimony and study.
So now it looks as though that whole episode has left the Utah lawyers feeling nervous. Yesterday, just a day before this morning's oral arguments, they filed a "Supplemental Authority clarifying position re: Regnerus study":
Utah files this supplemental letter in response to recent press reports and analysis of the study by Professor Mark Regnerus, which the State cited at footnotes 34 and 42 of its Opening Brief, and which addresses the debate over whether same-sex parenting produces child outcomes that are comparable to man-woman parenting.

First, we wish to emphasize the very limited relevance to this case of the comparison addressed by Professor Regnerus. As the State's briefing makes clear, the State's principal concern is the potential long-term impact of a redefinition of marriage on the children of heterosexual parents. The debate over man-woman versus same-sex parenting has little if any bearing on that issue, given that being raised in a same-sex household would normally not be one of the alternatives available to children of heterosexual parents.

Second, on the limited issue addressed by the Regnerus study, the State wishes to be clear about what that study (in the State's view) does and does not establish. The Regnerus study did not examine as its sole focus the outcomes of children raised in same-sex households but, because of sample limitations inherent in the field of study at this point, examined primarily children who acknowledged having a parent who had engaged in a same-sex relationship. Thus, the Regnerus study cannot be viewed as conclusively establishing that raising a child in a same-sex household produces outcomes that are inferior to those produced by man-woman parenting arrangements.
So get this: Utah is going to argue that allowing gay people to marry will have a long-term impact on children of heterosexual parents.  Umm, yeah. Good luck with that.
The Daily Agenda for Thursday, April 10
Jim Burroway
April 10th, 2014
TODAY'S AGENDA:
Tenth Circuit Court to Hear Utah Marriage Case: Denver, CO. Last December, Utah's same sex couples got an early Christmas Present when Federal District Judge Robert J. Shelby found the state's ban on same-sex marriage violated the U.S. Constitution's guarantees of equal protection and due process. Particularly satisfying to marriage equality advocates was seeing Judge Shelby quoting extensively from U.S. Supreme Court Justice Antonin Scalia's blistering dissent of  Windsor v. U.S., in which the high court struck down Section 3 of the Defense of Marriage Act. Judge Shelby also declined to stay his ruling pending an appeal, and by the time the U.S. Supreme Court issued its stay more than two weeks later (after the Tenth Circuit refused to do so), more than 1,300 Utah same-sex couples were legally married. The Obama Administration announced that the Federal government would recognize those couples' marriages, and the Utah State Tax Commission said that couples who filed their taxes as married on their Federal forms would be allowed to file the state taxes jointly.
Meanwhile, the Utah Attorney General's office has hired outside counsel to represent the state's appeal to the Tenth Circuit Court, which will hear oral arguments today in the case of of Herbert v. Kitchen. The oral arguments will be heard by a three judge panel consisting of Judge Paul Kelly (a George H.W. Bush appointee), Judge Carlos Lucero (a Clinton appointee), and Judge Jerome Holmes (a George W. Bush appointee). Judge Holmes was one of two Tenth Circuit judges who refused to issue a stage of Judge Shelby's ruling in December. The court has banned all audio and video recordings, as well as live "blogging, tweeting, emailing or any other broadcast mechanism or wireless communication." The court will post full audio on Friday. Oral arguments are scheduled to begin this morning at 10:00 a.m. MDT.
Events This Weekend: Women's Fest 2014, Camp Rehoboth, DE; Virgin London Marathon, London UK; Miami Beach Pride, Miami Beach, FL.
TODAY'S AGENDA is brought to you by:
TODAY'S BIRTHDAYS:
James Ogilvy, 7th Earl of Findlater, 4th Earl of Seafield: 1750-1811. The Scottish peer and landscape architect is known for his lavish British landscape garden designs in mainland Europe, where he spent most of his life. Some say he was exiled to Europe, but others say it was voluntary. In either case, the cause of his exile appears to be related to his homosexuality which, while a capital offense in Britain, was somewhat more tolerated on the mainland as long as things were kept discreet. And besides, they did like his gardens, particularly in Carlsbad, Bohemia, where he became a major patron of the city's charities and parklands. Findlater trail is still well-used today.
In 1803, Findlater's private secretary, Johan Georg Fischer purchased Helfenberg Manor near Dresden on Findlater's behalf. Its lands gave Findlater yet another opportunity to create a garden of considerable renown. Findlater died in 1811, and his will named Fischler his sole heir. Findlater's family in Scotland contested the will on the grounds that it was made "for a base cause," suggesting an unspecified immorality between the two. The lawsuit created a huge scandal, but Findlater's relatives were partly successful, having been awarded Findlater's lands and estate in Scotland. Fisher remained at the estate in Dresden until his own death in 1860, when he was buried alongside Findlater at the Loschwitz parish church.
Frances Perkins: 1880-1965. There's no doubt that Franklin Delano Roosevelt's New Deal forever changed America, mostly for the better. But what isn't well known is that the individual responsible for the lion's share of the New Deal's enduring legacy was Frances Perkins, who, as Secretary of Labor, already made history by becoming the first woman cabinet secretary barely thirteen years after the Nineteenth Amendment guaranteed women the right to vote. Lesser-known still was the fact that by being a woman, Perkins broke an important code in Washington society, one in which a Cabinet secretary was expected to guests to his home with his wife playing the role of gracious host, which entailed a lot of planning, coordinating, preparations, etc. Perkins, having no wife, could not be expected to perform all of those functions while also still put in a full day's work as Labor Secretary. Perkins's husband was of no use; he was permanently sidelined with debilitating mental illness. But her special friend, railroad heiress Mary Harriman Rumsey, came to the rescue, with a finely-appointed Georgetown home which the two shared, and where the consummate power-couple hosted dinner parties said to include Eleanor Roosevelt, Will Rogers, Margaret Bourke-White, Gen. Douglas MacArthur, and unknown Appalachian folk singers.
Perkins became interested in labor issues while in New York, where she personally witnessed the tragic Triangle Shirt Factory Fire of 1911. The fire killed 147 young men and women, mostly seamstresses, who were unable to escape because the owner locked the exists for fear that feared theft from his employees. Perkins joined a commission that investigated the fire and recommended changes to the state's labor laws. She then served in several labor-related commissions in state government under Gov. Alfred Smith. When Franklin D. Roosevelt was elected governor in 1929, Perkins served as his first State Commissioner of Labor. It would only be natural, then, that Perkins would follow him to Washington as his Labor Secretary when FDR was elected President.
When Perkins arrived in D.C., she was brimming with ideas. She saw hundreds of thousands of productive, employable people who were out of work, and she came up with an unemployment insurance fund which would be paid into during good years and drawn from in bad. She saw the elderly, no longer able to work, being thrown out of their homes after draining their life savings, and thought that there ought to be some kind of a social security that could protect them. She saw companies hiring children instead of adults to cut costs, children who should be in school and not supporting their families, and argued that child labor laws were needed. And with FDR's backing, she set about putting those ideas into action.
Perkins's most enduring legacy, Social Security, came about during a particularly trying time. While struggling to meet a Christmas 1934 deadline for her committee to complete its work designing the system, Rumsey died on December 19 from complications from a fall from a horse. Amid the intense political pressure of designing a brand-new federal program, Perkins also was mourning Rumsey's death, quietly and alone. And so on the very same week Rumsey died, Perkins called the committee members to her home — a home she would soon lose because only Rumsey could afford the rent — sat a bottle of Scotch on the table, and announced that no one would leave that night until the work was done.
As Labor Secretary, Perkins oversaw the creation of the Civilian Conservation Corps and the Federal Works Agency. She established the minimum wage and the forty-hour work week through the Fair Labor Standards Act. Perkins remained Labor Secretary for all four terms of FDR's presidency. In 1945, President Harry Truman asked her to serve in the Civil Service Commission, a post that she held until 1952 when her husband finally died. After her career in government service, she taught at Cornell until her death in 1965 at the age of 85.
Perkins' parents were Maine natives, and that's where she was buried. It's also where an eleven-panel mural celebrating labor throughout history — including colonial shoe cobblers, lumberjacks, "Rosie the Riveter, striking paper mill workers, and Frances Perkins in a conversation with a family — was on display at Maine's Department of Labor. In 2011, Maine's tea-party governor, Paul LePage, ordered the mural's removal. His spokesman claimed that the mural was reminiscent of "communist North Korea where they use these murals to brainwash the masses." LePage also ordered the re-naming of seven conference rooms, including one originally named for Perkins.
[Source: Kirsten Downey. The Woman Behind the New Deal: The Life and Legacy of Frances Perkins, Social Security, Unemployment Insurance,
(New York: Anchor Books, 2010)]
If you know of something that belongs on the agenda, please send it here. Don't forget to include the basics: who, what, when, where, and URL (if available).
And feel free to consider this your open thread for the day. What's happening in your world?
Uganda Police Raid Another HIV Service Provider
Jim Burroway
April 9th, 2014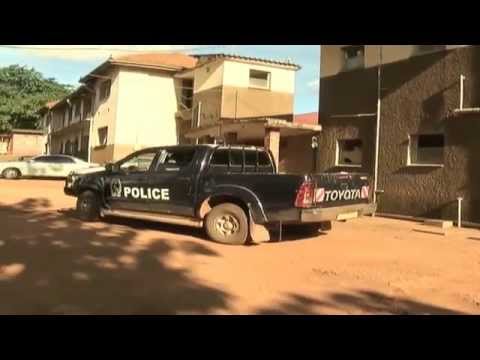 Last week, police in Kampala raided and shut down an HIV/AIDS Service provider funded by the U.S. military's Walter Reed Project. This morning, NTV Uganda reports on another raid taking place in the Nakasero district in downtown Kampala where most of the government and diplomatic buildings are located.
Kampala police yesterday released this statement concerning the raid at the Walter Reed Project. It appears that they had been sending undercover officers to the project. Note the depiction of materials describing safe sex practices as a "same-sex pornographic film."
Police received a report that an NGO based in Nakasero area of Kampala was carrying out recruitment and training of young males in unnatural sexual acts.
Police deployed crime intelligence officers to verify the claims, by infiltrating the project. Two officers undertook the assignment.

The officers were registered for training by the NGO, and given identification numbers. The training targeted youth between the ages of 18 and 25.The trainees were shown videos of men engaging in homosexual activity, and they were encouraged to bring along their sexual partners.

The trainees were further given literature describing safe sexual practice between males, as well as condoms and lubricant. They were each paid between UGX. 10,000 to UGX. 100,000, as transport refund, at the end of each training session. On 4th of April, 2014, crime intelligence officers observed a large number of participants being shown a same-sex pornographic film. The officers identified themselves to the facilitators, and asked for an explanation on what was happening.

On learning of the presence of the Police, the participants fled. One of the facilitators accompanied the officers to Jinja Road Police Station to assist in investigation, and was later released.

The NGO later complained to the Inspector-General of Police of harassment and unprofessional conduct by the officers involved, and the IGP has directed the Professional Standards Unit to investigate.

In the meantime, we appeal to all persons who may have participated in this training, or have information that could assist the Police in the investigation, to volunteer such information to the Police.

Fred Enanga

Police Spokesman
Uganda Police Force