Alabama marriage equality expanded state wide
Timothy Kincaid
May 21st, 2015
Through much of the spring, anti-gay politicians in Alabama have been trying to thwart Federal Judge Ginny Granade's ruling that the state ban on same-sex marriage violates the US Constitution. And one of the ways they have sought to do so is to pretend to misunderstand the impact of the ruling. The elected officials, along with the state Supreme Court, decided that her ruling only applied to the specific plaintiffs in the case.
So marriage advocates have gone back to Judge Granade and requested that the case be expanded to a class action and that it apply to all couples in all counties of the state. Today Granade ruled. (AL.com)
A federal judge in Mobile on Thursday applied her ruling striking down Alabama's same-sex marriage ban to all 68 probate judges in Alabama but delayed it from taking effect until the U.S. Supreme Court rules on the gay marriage issue.
Although the judge did not make her ruling immediate, she did address the silliness of the Alabama Supreme Court.
"It is true that if this Court grants the preliminary injunction the probate judges will be faced with complying with either Alabama's marriage laws that prohibit same-sex marriage as they have been directed by the Alabama Supreme Court or with complying with the United States Constitution as directed by this Court," Granade wrote. "However, the choice should be simple. Under the Supremacy Clause, the laws of the United States are 'the supreme Law of the Land.'"

She added, "Judge Davis and the other probate judges cannot be held liable for violating Alabama state law when their conduct was required by the United States Constitution."
Minister sentenced and fined for stance on gay marriage
Timothy Kincaid
May 19th, 2015
A minister in Prattville, AL, has been fined and sentenced to jail time for trying to uphold religious beliefs about same-sex marriage. But neither the Alliance Defending Freedom nor the Family Research Counsel nor any other defender of religious freedom has come to her aid or spoke in her defense.
On February 9, 2015, marriage equality came to Alabama. And on that day Autauga Probate Judge Al Booth decided that he wasn't going to allow marriages to be conducted in his office anymore.
Unitarian Universalists have a long history of social justice activism, and Anne Susan DiPrizio, as a Unitarian minister, believed it to be within the practice of her faith to offer matrimony services to two women who had just received a marriage license. When told that she could not conduct same-sex marriages in the Probate Office, DiPrizio refused to leave. So she was hauled to jail.
Yesterday she heard her sentence. (Montgomery Advertiser)
Anne Susan DiPrizio, 44, of the 300 block of Cambridge Street, entered the plea before Judge Ben Fuller, but not before some delays and judicial wrangling. He gave her 30 days in the Autauga Metro Jail, and then suspended the sentence in place of 6 months unsupervised probation. Fuller also ordered her to pay a $250 fine and other associated court costs.
I'm not suggesting that DiPrizio should have defied the probate judge or sought to perform religious services where they were not allowed or welcomed. But it's worth noting that amidst all the hue and cry turning cake bakers into martyrs in the name of religious freedom, here is an actual ordained minister who was jailed and fined for seeking to practice her faith and support same-sex marriage.
French Protestants can bless same-sex marriages
Timothy Kincaid
May 17th, 2015
Despite massive street protests by devout conservative Catholics, in May 2013 France legalized same-sex marriage.
As the battle for marriage equality in the US has progressed, it appears to me that increasingly the most significant opponent to equality has become the Catholic Church. Certainly other faith groups are in opposition and conservative politicians remain aggressive and hostile, but from an organizational perspective or visible force, groups like the Southern Baptist Church or the Assemblies of God have stepped away from the limelight on this issue, preferring to espouse their views in the pulpit rather than the newspaper.
With Catholic bishops headlining anti-equality rallies and with dioceses publicly firing teachers, it seems to me that an evolution of perception may be occurring.
At the beginning of the battle, it was often perceived that this was a matter of people of faith verses homosexuals and their secular advocates. However, after several mainline churches stepped up their advocacy, that picture changed.
The next image – driven largely by the Bush Campaign of 2004 – was that this was a fight between Republicans and Democrats. And, to an extent, this still remains true. But within the Republican Party there has been a great softening on the issue.
And as the battle has become an international struggle, US politics cannot define the combatants. Not even the right v. left accurately depicts the lines, with Conservatives in the UK and elsewhere siding with equality.
More and more the vocal opposition has narrowed until it appears that the single global voice consistently falling on the side of exclusion and rejection is the Catholic Church or, more accurately, the Catholic hierarchy and their conservative Catholic supporters (lay Catholics in the US and in "Catholic countries" are often largely supportive of equality).
I think that it is clear that there is a strong movement towards increasing acceptance of gay people – and their family units – within the community of faith both in the US and globally. But too often this is loudly and publicly rejected by Catholic leaders who see it as contrary to teachings of the Church.
For example, this week a Catholic PFLAG mom had organized a multi-denominational conference about welcoming gay people into the body of faith. But at the last minute, the Bishop of Charlotte, SC, refused to allow the meeting within Catholic space.
Myers Park Baptist church stepped in offering a last minute change of venue.

"We are a part of a network of other Baptist churches who have covenanted together to welcome and affirm all regardless of sexual orientation or gender identity. When the news broke about the bishop, members of our LGBT community reached out. If there's any church in Charlotte that should be hosting this, it's us," said Chrissy Williamson with Myers Park Baptist Church.
The take-away is that irrespective of local parish support, the Catholic Church's power structure remains hostile and rejecting.
But I wonder whether the Catholic Church's increasingly leading role has not allowed for more acceptance in non-Catholic circles. As opposition to gay marriage becomes more and more a "Catholic thing", perhaps this will free some Protestants to be more supportive than they might otherwise be.
As noted above, massive street protests in France were largely identified as Catholic. Joining them were prominent US Catholic anti-equality voices such as Brian Brown from the National Organization for Marriage. The struggle there was largely Conservative Catholics v. Everyone Else.
I wonder whether this, in some measure, played into the decision today of France's main Protestant church to allow blessing of same-sex unions. (France24.com)
The United Protestant Church of France, which counts around 250,000 members across the country, adopted the reform during a national synod held in the Mediterranean city of Sète meant to coincide with the International Day Against Homophobia and Transphobia.

Ninety-four representatives of the protestant group voted in favour of the measure, with only three voting against it, a church spokesman told the press on Sunday.
It may well be that by ratcheting up the argument that one must vote against equality because "this is our doctrine", the Catholic Church may have caused others to recognize "but it may not be mine".
I don't think by any means that this means that the Southern Baptists or other conservative denominations in the US are going to change policy on gay unions any time soon.
But I do know that for many Protestants, "what the Catholics do" is reason enough to bring into question ideological or theological positions. And hardcore positions on contraception and divorce have been weakened rather than strengthened in Protestant circles by being so closely tied to Catholic dogma. Perhaps the obstinance of some like Bishop Cordileone may prove to be in our favor.
A very direct and touching story from the Irish Referendum
Timothy Kincaid
May 15th, 2015
One week from today, the people of Ireland will vote on whether to change their constitution so as to allow same sex couples to marry. The move has the backing of the Government and, though opposed by the Church, is polling favorably.
It is also starting conversations where they might not have otherwise arisen. One such discussion is the one that Ursula Halligan is having with the Irish people.
Halligan is the political editor of Ireland's main independent television station, TV3. Ireland knows her well. But today Ireland knows her better. Today she told her story.
I was a good Catholic girl, growing up in 1970s Ireland where homosexuality was an evil perversion. It was never openly talked about but I knew it was the worst thing on the face of the earth.

So when I fell in love with a girl in my class in school, I was terrified. Rummaging around in the attic a few weeks ago, an old diary brought me right back to December 20th, 1977.

"These past few months must have been the darkest and gloomiest I have ever experienced in my entire life," my 17-year-old self wrote.
So Halligan slammed the door on that closet and cowered inside for the next 37 years.
I'll not repeat her testimony here. It's very personal and very moving and you should read it all.
Nevada passes LGBT inclusive anti-bullying bill, and what that tells us
Timothy Kincaid
May 15th, 2015
It is the nature of social struggle that we tend to focus more on the next mile than on how far we have come.
As we approach the deadline for the Supreme Court's ruling a lot of attention is given to the raving loons in Texas who are putting on a good show of defying the Court and the nation's constitution (without quite actually doing so). We hear the absurd positions of some of the more extreme GOP presidential contenders ranting about constitutional amendments and executive powers. And we can be tempted to think that the nation remains polarized on gay issues, with Democrats in support and Republicans dead set on opposing anything and everything that would make the life of a gay person have more rights, dignity or respect.
But that isn't how things are.
Yes, it is definitely true that Democrats are, as a whole, supportive of our community. And it is also true the Republicans are, as a whole, less supportive, especially relating to the legal parameters of marriage.
But though blowhards like Mike Huckabee and Ted Cruz rant and spew invective, they do not represent all Republicans. And even within positions like marriage equality, there are subtleties and nuances that suggest that today's GOP is far from the party that in 2004 seemed hell-bent on showing gay couples just how much they were despised.
One such shift is the way that Republicans now view policy differently from personal action when it comes to same-sex marriage. While the numbers are marching steadily towards equality, still only about 32% of Republicans say that same-sex marriages should be given the same legal status as heterosexual marriages. However, in a seeming contradiction, 56% would personally attend the wedding of a same-sex couple they knew. This double position is also reflected in some front running presidential nominees, with some not only saying they would hypothetically go but already have or are planning to.
This suggests that a significant portion of opposition to equality for gay people is rooted in identity rather than personal opposition. They support the traditional definition of marriage being opposite sex as a Republican or as a conservative or as a Christian, but not out of personal hostility.
And I believe that those who feel some identity-based obligation to support a position will find it easy to capitulate to equality once their obligation is lifted. And for many of them, this is the final hurdle to full acceptance and inclusion.
As an example, let's look at Republican Governor Brian Sandoval of Nevada.
Sandoval was a supporter of civil unions, but has never endorsed marriage equality. And he felt some obligation to support the state's restriction on same-sex marriage.
Yet when the Ninth Circuit ruled the state's marriage ban to be unconstitutional and determined that anti-gay legislation is to be subjected to an enhanced scrutiny, Sandoval found his obligation lifted. So the State of Nevada ceased its defense of the ban.
And unencumbered by some duty to be anti-gay, Sandoval and the Republicans in his state are now free to approach legislation based on what they believe to be good for the state rather than on obligation to anti-gay policy. As they have just demonstrated.
Governor Sandoval has been pushing the state to adopt anti-bullying legislation that would protect students in schools and hold principals and administrators liable for the well-being of students. The bill specifically includes protection based on sexual orientation and gender identity.
Earlier this month the state Senate, which has a Republican majority of 11 to 10, voted 18 to 1 in favor of the bill. Yesterday the House, which holds a Republican majority of 25 to 17, voted 36 to 6 in favor of the bill.
This does not mean that opposition is dead. Or that politicians in places like Indiana or Arkansas or Texas will not go out of their way to show contempt for gay people. Nor does it suggest that Republicans are now somehow on par with Democrats when it comes to respect and inclusion.
But it does suggest that once the nation has crossed the great hurdle of marriage equality (and unless we find some foolish way to alienate the public), the changes in public policy, partisan posturing, and social inclusion will be significant.
Texas' truly stupid anti-equality proposal
Timothy Kincaid
April 27th, 2015
Representative Cecil Bell Jr., one of Texas' good ol' boy Republicans, has a game plan as to how the Lone Star State is going to thwart the ruling of the Supreme Court of the United States on same-sex marriage.
Passed by the House State Affairs committee on April 22, the bill would prohibit Texas from using state or local funds to license or recognize same-sex marriages. Even if a court issued "an order requiring the issuance or recognition of a same-sex marriage license," the bill states, officials would be barred from spending any money to do so.
Now suppose that the state passes this bill and SCOTUS rules for equality, as expected. What would Bell's bill do?
First, it would not keep things as usual in Texas. Or certainly not for long.
When confronted by an obligation to provide same-sex couples with equal access – but to do so without spending extra funds – I expect that clerks will respond differently. Some will laugh at Bell's bill, noting that state legislation does not outrank the US Constitution.
Others, maybe most, will just shut down shop until the courts toss this nonsense. Yay, Bell, marriage for no one. That'll show them.
And there will undoubtedly be some brave soul with little brains and lots of faith who will proudly wave their flag of bigotry and defy the courts. But this will be a violation of civil rights as determined by the US Supreme Court. Which means the active involvement of the Justice Department. And federal judges. And sanctions. And maybe even jail.
And sure Bell will "win" if winning means grandstanding, and "martyrs", and causing a stink. And, yes, people will hate each other and dig in their heels, and life will be less comfortable for everyone.
But marriage equality is coming to Texas. And there is nothing that Cecil Bell Jr. can do to stop it.
This you must see
Timothy Kincaid
April 24th, 2015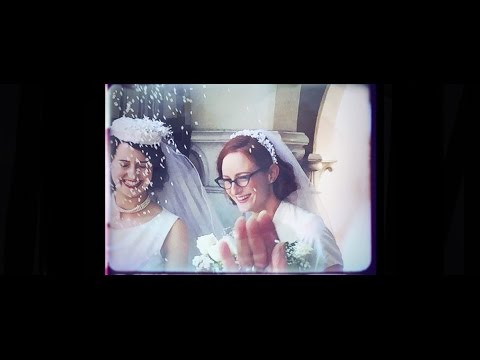 GOP governor orders change to Arizona adoption policy
Timothy Kincaid
April 23rd, 2015
Arizona's Republican Governor Doug Ducey is angry about gay adoptions and he's doing something about it.
In October of last year, U.S. District Court Judge John Sedwick found that the state's ban on same-sex marriage was unconstitutional. And State Attorney General Tom Horne agreed, so Arizona did not appeal the decision and marriage equality came to the state.
As part of the new legality of same-sex couples, state adoption agencies began to treat all married couples equally.
But in January a new Attorney General was installed and Mark Brnovich decided that just because same-sex couples could wed didn't mean you couldn't still discriminate against them in adoption. So he advised the Department of Child Safety to reinstate policies that barred gay married couples from adopting or being joint foster parents.
But no one told the Governor. And he's pissed. (Tuscon.com)
Gubernatorial press aide Daniel Scarpinato said Ducey only learned of Flanagan's policy change on Wednesday. Ducey was clearly unhappy with both the policy and having to learn about it after an inquiry from a reporter.

"I have made it abundantly clear since day one that my administration is unambiguously and unapologetically pro-adoption," the governor said in his prepared statement.

"With 17,000 children under the state's care, we need more adoption in Arizona, not less," Ducey continued. "That ís why I feel strongly, as I have said many times before, that all loving families should be able to serve as foster parents and adopt."

The governor ordered DCS "to immediately ensure that all legally married couples in Arizona are able to jointly serve as foster parents and adopt."
This is the second time this month that Ducey has had to slap down anti-gay adoption efforts.
The first came earlier this month when he vetoed legislation that would have allowed county attorneys to refuse to help with adoptions.

Maricopa County Attorney Bill Montgomery, who sought the change, said it was simply to get rid of a state mandate and allow his lawyers to focus on higher priorities. But it later became public that Montgomery had refused to help a gay couple complete an adoption.
San Francisco Catholics call for Cordileone's ouster
Timothy Kincaid
April 16th, 2015
Salvatore Cordileone is a bit of a superstar in the anti-gay community. He is considered to be the father of California's Proposition 8, the man who shepherded its drafting, organized the funding for signature gathering, and championed it within the Catholic Church. He is also a on the board of the ex-gay Catholic group, Courage, and chairman of the U.S. Catholic Bishops Conference's Ad Hoc Committee for the Defense of Marriage.
Cordileone's anti-gay activism served him well under former Pope Benedict the Malevolent. He quickly rose from auxiliary bishop of San Diego (2002) to Bishop of Oakland (2009) and then, in a deliberate slap to gay Catholics, to Archbishop of San Francisco (2012).
In his new exalted position, Cordileone has been quick to display his contempt to those who are more welcoming in their theological approach. Among his first acts was to snub the gay-friendly Episcopal bishop of Northern California at his installation. He quickly followed by demanding that teachers at the area's Catholic schools be held to the strictest "morality" clauses, recruited a priest who then banned girls from serving at the altar, and spent more than a little time advocating for his anti-equality obsession.
But this has not sat well with some San Francisco's Catholic community. They don't like the Archbishop's heavy-handed ideology and don't find it to be an approach that appeals to local Catholics or which promises appeal among the younger faithful. The students and parents of some Catholic schools have held protests against the Archbishop and his policies were mocked at a local Irish Catholic event where he gave benediction.
And the Church's image has suffered. Under Cordileone's guidance, they have consistently taken steps that put the diocese in unfavorable light. The archdiocese was embarrassed when Cordileone was arrested for drunk driving and the constant friction between the leadership and the lay people tarnished the institution's image. The latest shame was the media disclosure of the Church's installation of pipes that would spray water on any homeless people who sought shelter from the night in the cathedral's doorways.
Now some prominent observant Catholics in the City by the Bay have had enough. They are asking Pope Francis to replace Cordileone with someone more suited to San Francisco's culture and values.
They first sought to appeal to the structure of the church. But the internal workings of the Church can be excruciatingly slow and the Church's structure tends to always protect its own. So when that went nowhere, these Catholics chose to appeal to the Pope in a very public fashion. (SFgate.com)

In an unprecedented move, more than 100 prominent Roman Catholic donors and church members signed a full-page ad running Thursday in The Chronicle that calls on Pope Francis to replace San Francisco Archbishop Salvatore Cordileone for fostering "an atmosphere of division and intolerance."
Cordileone is choosing arrogance as his response. Rather than hear the concern that these Catholic worshipers have for the Church, he is denouncing their voice as a misrepresentation.
A statement by the archdiocese provided to us Wednesday called the ad "a misrepresentation of Catholic teaching, a misrepresentation of the nature of the teacher contract, and a misrepresentation of the spirit of the archbishop. The greatest misrepresentation of all is that the signers presume to speak for 'the Catholic Community of San Francisco.'

"They do not."
I suspect that they speak for more of the city's Catholics than Cordileone would like to admit.
It will be interesting to see if Pope Francis responds to the concerns. While Cordileone is consistent with the style of former Pope Benedict the Malevolent, the new Holy Father tends towards a more compassionate message, designed for inclusion and humility. This may be the decision which defines his image as truly reformative, or illustrates the Church to be irreparably hidebound and corrupt.
[NOTE: revised to correct who did the banning of girls from a parish's altar]
Civil Unions bill signed in Chile
Timothy Kincaid
April 13th, 2015

From the Washington Blade
Chilean President Michelle Bachelet on Monday signed a bill into law that will allow gays and lesbians in the South American country to enter into civil unions. "The civil union law is a vindication in the struggle for sexual diversity rights," said Bachelet during the signing ceremony that took place at the Presidential Palace in Santiago, the Chilean capital.
The bill passed the Chilean Congress in January and then went for review before the nation's Constitutional Court.
Currently there are lawsuits for full marriage equality before the Inter-American Court of Human Rights. Bachelet's administration is not opposing the lawsuits.
More former ex-gay leader support ban on reparative therapy for minors
Timothy Kincaid
April 10th, 2015
So it appears that there is something called Former Ex-Gay Leaders Alliance (FELA) which is comprised of (not surprisingly) former ex-gay leaders. FELA has issued a statement in support of the Obama Administration's opposition to reparative therapy for minors.
Banning reparative therapy for minors from licensed clinical mental health professionals assures young people can find solace and solidarity in the scientific community, while holding mental health workers accountable. It does not limit them, or their parents, from seeking spiritual advice from clergy. It does however, send a clear message that the practice of sexual orientation change efforts does not work, and should alert and alarm guardians of its potentially dangerous, or even deadly, effects.

As one would never send a patient to a doctor to perform unethical, unnecessary, and outdated medicine, it is time to hold mental health practitioners to similar standards. We welcome President Obama's statement and stand with him in opposition to reparative therapy for minors, and call on everyone, regardless of political affiliation, to stand with us and put an end, once and for all, to this practice.
Signatories incuded
Brad Allen – Exodus International
Darlene Bogle – Paraklete Ministries
Michael Bussee – Exodus International
Catherine Chapman – Portland Fellowship
Jeremy Marks – Courage UK, Exodus Europe
John Paulk – Love Won Out, Exodus International
Bill Prickett – Coming Back
Tim Rymel – Love in Action
Yvette Cantu Schneider – Exodus International, Family Research Council
John J. Smid – Love In Action, Exodus International
Randy Thomas – Exodus International
Michael D. Watt – Love in Action
Kevin White – Exodus Books
Yesterday Alan Chambers, former President of Exodus International, gave his support to the Administration's position.
Chambers on Obama's call for ban on ex-gay therapy for minors
Timothy Kincaid
April 9th, 2015
The Obama Administration has announced it's opposition to reparative therapy practiced on minor for the purpose of changing their sexual orientation.
The overwhelming scientific evidence demonstrates that conversion therapy, especially when it is practiced on young people, is neither medically nor ethically appropriate and can cause substantial harm. As part of our dedication to protecting America's youth, this Administration supports efforts to ban the use of conversion therapy for minors.
Alan Chambers has written an opinion piece in the Religious News Service to support the act of the administration.
This ban is in no way an attempt to strip parents of their ability to be good parents or to keep them from helping their child to navigate the complexities of sex and sexuality. Nor is it an infringement on religious liberties.

Regardless of a person's opinions on sexual morality, efforts to change someone's primary sexual orientation are dangerous and always unsuccessful. Every adult should have the right to choose his or her own path. And if someone has a religious or moral objection to a particular sexual expression, then who are we to tell that person he or she must embrace a specific act or identity?

But this has nothing to do with that.

This is about protecting kids from unsubstantiated claims that sexual orientation can be changed. This is about protecting the mental health of kids by validating their worth as human beings who are loved by God. This is about reducing shame and stigma and providing an opportunity for them to grow into mature adults who make decisions based on reality, not fear.
I suspect many at the Religious News Service need to hear that message.
What the Bible says to Christian cake bakers
Timothy Kincaid
April 8th, 2015
Personally, I don't think that bakers and photographers should be compelled to offer their services to anyone they don't like. We've had that discussion many times here at Box Turtle Bulletin and though I understand the arguments of those who wish to compel discrimination out of existence, my libertarian streak just doesn't let me get there.
Frankly, there are people who I prefer not associate with or provide with services. And I respect that they may feel the same.
That being said, these angry Christians who are furious about bakers having to serve gay couples seem not to have read their Bible or believe the words of Jesus. Because the recorded words of Jesus himself tell you what to do when you are sued to bake a cake.
Matthew 5:38-42:
"You have heard that it was said, 'Eye for eye, and tooth for tooth.' But I tell you, do not resist an evil person. If anyone slaps you on the right cheek, turn to them the other cheek also. And if anyone wants to sue you and take your shirt, hand over your coat as well. If anyone forces you to go one mile, go with them two miles. Give to the one who asks you, and do not turn away from the one who wants to borrow from you.
So what would Jesus say to Baronelle Stutzman and the other Christian bakers who fear that by baking a wedding cake for a gay couple they are then condoning immoral lifestyles? Even if they think gay people are evil? It's not very ambiguous:
If anyone wants to sue you and force you to bake a wedding cake, bake them cupcakes as well.
But, of course, that only applies to followers of Jesus. So Stutzman and her ilk may not find it relevant.
Maggies report card on Indiana
Timothy Kincaid
April 8th, 2015
Maggie Gallagher has graded several potential Republican presidential contenders on their response to the Indiana FRFA brouhaha.
While Maggie highly regards those who wish Indiana to broadcast its antipathy towards its gay citizens, something I disavow, I think that this chart tells us something else, something useful. What this measures for me is the extent to which these potential candidates have their ear attuned to the nation's current attitude on gay issues.
It would seem to me that those whom she grades lowest were the best capable of recognizing the quagmire the state had created and avoiding stepping in it.
NOM's new Dump campaign
Timothy Kincaid
April 7th, 2015
As I'm sure you know, the National Organization for Marriage (theirs, not yours) has been promoting Dump campaigns wherein the get supporters to pledge not to use certain vendors and products.
It all started back in March 2012, when NOM launched their Dump Starbucks campaign in response to the coffee giant's support of Referendum 71, a pro-equality vote. That was also when NOM still maintained some grasp on relevance, and the media took them seriously.
Helped by cross promotion from other conservatives, NOM was able to garner tens of thousands of signatures from those who promised not to drink Starbucks coffee, nearly 50,000 in three months (they currently have 71,193). Although this was laughably low, considering Starbucks' ubiquitous presence, it did suggest that the National Organization for Marriage did have some reach.
Next on their Dump list, in July 2012, was General Mills. Although it wasn't a complete and true boycott (signatories promised to 'look for alternatives' to the General Mills products), it didn't catch quite the same success as their Starbuck effort. Perhaps more people were willing to give up over-priced coffee than were willing to 'look for alternatives' to Pillsbury or Green Giant. But for whatever reason, Dump General Mills only pulled about 23,000 in the next few months and now has topped out at 27,930.
That put NOM off the boycott business for a while.
Yes they set up a temporary and limited boycott of Target last August which drew at least 2,756 participants, but that was much more low-key and wasn't sold on the scale of their Dump campaigns.
But now NOM is making another attempt. Among the hundreds of companies now supporting the gay community, NOM has selected Angie's List as their next target.
It's hard to guess why some garner their ire while others slide by. I suppose it must be driven by what they consider to be "theirs" or who they think is betraying them in some way. But, in any case, Angie's List it is. (For those unfamiliar, Angie's List is a bit like Yelp in that participants grade the quality of service providers).
In a petition titled "I DUMPED ANGIE FOR LIBERTY", NOM now has 1,463 people who claim to have cancelled their membership in the service (something I very much doubt) along with another 3,662 non-members who are saying "ANGIE'S LIST: STOP YOUR ATTACK ON FREEDOM".
It will, of course, go nowhere. But unlike some of their other efforts, you can read what NOM's supporters think. Which is quite a revelation (if not exactly surprising).