Episcopal Church to vote today on gay marriage UPDATED
Timothy Kincaid
July 1st, 2015
Three years ago, the Episcopal Church became one of the first denominations to allow the blessing of same-sex unions. But while this was generally perceived as allowing the conducting of same-sex weddings, the church did not go quite that far. They kept a distinction between the blessing and their marriage sacrament.
Today the church will vote on whether to take the final step and open the marriage sacrament to same-sex couples. The church's Bishops voted yesterday to support the move.
If the change is made, the Episcopal Church will join the United Church of Christ, the Metropolitan Community Church, the Unitarian Universalist Association, the Presbyterian Church (USA), and the Evangelical Lutheran Church in America in allowing congregations to host and pastors to officiate same-sex weddings.
UPDATE:
The delegates have now confirmed the change, allowing same-sex marriage and authorizing two trial liturgies. Here is more detail as to the particulars. (deputynews)
The two liturgies, which were in Resolution A054, include a gender-neutral version of the current marriage service in the 1979 Book of Common Prayer, as well as a version of a liturgy that was approved in 2012 for blessing same-sex unions that now also provides vows of marriage. These rites do not refer to "man and woman" or "husband and wife," but instead use "these persons" or "the couple" to refer to the two people being married.

The 2012 rite, known as "The Witnessing and Blessing of a Lifelong Covenant," was amended to include improvements identified since it was permitted three years ago, and then was approved by the bishops.

The language of the existing marriage liturgy in the Prayer Book remains unchanged.
The Virgin Islands is on board with marriage equality
Timothy Kincaid
June 30th, 2015
Virgin Islands Governor Kenneth Mapp is issuing an executive order that all government agencies and departments recognize same-sex marriage. (viconsortium)
"The Government of the Virgin Islands as a civil society can no longer discriminate on marriage," Mapp said. "The nation has arrived, pursuant to the Supreme Court's ruling, at full marriage equality — when two consenting adults appear for a marriage license and apply for that license, civil society is required to respond. And so persons of the same-sex can be married in the U.S. Virgin Islands."
The US Virgin Islands is fairly socially conservative and Governor Mapp is not personally in favor of same-sex marriage. However, some of the governors of the states could learn from his example.
When asked about the sentiment among many that the territory was not quite ready for the historic ruling, the governor said his personal opinion on the matter is irrelevant.

"Well, it's not my decision," the chief executive said. "When Lieutenant Governor [Osbert] Potter and I met during the campaign, we met with a council of ministers and they talked about our position [concerning] if a bill should arrive at our desk legalizing same-sex marriage.

"We said to the ministers then that we would not be sending any bill to the Legislature to do that; but we cautioned them that the movement in the nation clearly indicated that the judicial branch of government would ultimately decide this issue. And that as sworn leaders of a civil society, we took an oath that we say we take freely without any mental reservation or purpose of evasion — meaning that we take the oath swearing to uphold the laws of the nation as they apply to the Virgin Islands and the laws of the Virgin Islands."

He continued: "The Supreme Court has made a decision that affects the entire nation. It is not for me to express what my personal feelings are. It is for me to do the business of governance and the business of governance, given the Supreme Court's ruling, says that if an individual in the Virgin Islands is married to a person of the same-sex in any state of the nation, that the Virgin Islands government must recognize that marriage as lawful.
Ted Cruz on the marriage ruling
Timothy Kincaid
June 30th, 2015
It seems a consensus that junior Texas Senator Ted Cruz is seeking to be our nation's next President. I disagree.
National Public Radio (NPR) interviewed Cruz about the Supreme Court rulings on Obamacare and gay marriage. In addressing the subject of the interview, Cruz has some interesting opinions about the court ruling on marriage equality that guarantees he will get attention.
He says states can just ignore it.
INSKEEP: Justice Scalia, who, as you, right — you worked with when you were a Supreme Court clerk and who you clearly greatly respect, ended his dissent on same-sex marriage with a warning that the court depends on states and the executive branch, the president, to follow its rulings, to respect them, and he warned that the court was moving closer to proving its impotence.

As you know, there are some Republicans who have been talking in general terms of somehow defying the court's ruling.

Would you encourage state or federal officials who disagree with that ruling to ignore it or defy it in any way?

CRUZ: You know, you're right, that the final paragraph of Justice Scalia's dissent was an ominous paragraph. What Justice Scalia was saying was that these decisions are fundamentally illegitimate, that his colleagues on the court are not following their oaths.

Now, the way our constitutional system works, the courts that have the authority to decide cases and controversies between particular individuals. But there is no obligation on others in government to accept the court as the final arbiter of every constitutional question. Indeed, every officer takes an oath to uphold the Constitution.

INSKEEP: Which is a great story. But did I just understand you to suggest that state officials should feel no particular obligation to follow the court ruling if they feel it's illegitimate?

CRUZ: They should feel no obligation to agree that the court ruling is right or is consistent with the Constitution.

This ruling…

INSKEEP: But does that mean they can ignore?

CRUZ: They cannot ignore a direct judicial order. The parties to a case cannot ignore a direct judicial order. But it does not mean that those who are not parties to case are bound by a judicial order.

And that's what Justice Scalia was saying in his dissent, which is that the court depends upon the remainder of government trusting that it is faithfully applying the law and — and these judges and justices are disregarding their oaths.

…

INSKEEP: Did I understand you to say just now that as you read the law, as you read our system, this decision is not binding on the entire country, only to the specific states that were named in the — in the suit.

CRUZ: Article III of the Constitution gives the court the authority to resolve cases and controversies. Those cases and controversies, when they're resolved, when you're facing a judicial order, the parties to that suit are bound it. Those who are not parties to the suit are not bound by it.

Now, in subsequent litigation, other courts will follow the precedence of the court, but a judicial order only binds those to whom it is directed, those who are parties to the suit. That's the way our litigation system works.

Now, this is what Justice Scalia was talking about in his dissent, which is that it has been the case that on a great many issues, others have largely acquiesced, even if they were not parties to the case.

But there's no legal obligation to acquiesce to anything other than a court judgment.
Which is, of course, a distinction without a difference. SCOTUS has spoken on the matter and no federal court will rule contrary to the determination of the Supreme Court. Cruz is merely advocating avoidance, delay, chaos, and anarchy.
But fear not oh anti-gays, Cruz has found a solution to the horrible horrible badness of equality under the law. It comes in three parts.
[N]umber one, I've introduced a constitutional amendment to restore the authority of the states to define marriage as the union of one man and one woman. Number two, I've introduced legislation in the United States Congress to strip the federal courts of jurisdiction for attacks on marriage. The Constitution explicitly gives Congress the authority to strip jurisdiction as a check and balance against judicial overreach.

But number three, this week in response to both of these decisions, I have called for another constitutional amendment, this one that would make members of the Supreme Court subject to periodic judicial retention elections as a very real check.
Cruz' number one option has exactly zero traction. This is a loser of an idea, as has been demonstrated in the US Senate. Never has an anti-gay marriage amendment garnered more than 48 votes, nowhere near the supermajority of 67 needed to pass. And that was before a number of Republican Senators began endorsing marriage equality.
Cruz' second step similarly has zero chance of passage. Congress is not going to pull determination about the constitutionality of marriage bans from the federal court system. Such a step, supposing it had any support, would weaken the nation's trust in our political system and leave the country uncertain as to whether there was any governmental branch to which they could turn to resolve grievances.
Even if by some bizarre chance it were to pass, no President of any party would sign such a bill. No one wants their legacy to be the dismantling of the system of checks and balances.
Finally, Cruz' third solution is a frightening one. Most reasonable people – even non-political people – recognize that having the judicial review of a law's constitutionality tied to political whim is a horrible idea. It is the longevity of judicial thought that overlaps administrations and shifts in ideology that protects the nation from despotism.
And further, his idea is founded in delusion. Coming from Texas, Cruz imagines that the views of his bubba buddies reflects the national opinion. He dreams that if only the Justices were subjected to a national plebiscite, then the people would throw out the Supremes who found that the Constitution requires equal treatment under the law and replace them with justices who would reinstate anti-gay marriage law.
He presents this example to support that pipe dream.
CRUZ: It's worth remembering just a few years ago, the Windsor decision from the Supreme Court. It struck down a referendum that the people of California — now, California is not a conservative state. It is not a red state. California's a bright, bright blue state. And yet when California put a referendum, just a few years ago, on about the ballot about whether marriage should remain the union of one man and one woman, a majority of Californians voted to preserve traditional marriage.

And then…

INSKEEP: But you don't think that that vote would — would be different today, given the change in polls in the last several years?

CRUZ: It may well, or it may not. That was just a few years ago.
Ummm… that's insane.
First off, Windsor did not strike down a referendum of the people of California. That was Hollingsworth v Perry, in which the Ninth Circuit struck down Proposition 8, and the Supreme Court found that the case was moot because after the state pulled its defense of the law, no one had standing to defend it. Windsor found that the federal government had to recognize the marriage of Edie Windsor and Thea Spyer, which had been legally conducted in Canada and was recognized under the laws of New York State as passed by the legislature.
But irrespective of Cruz' lack of basic facts, he's also completely wrong about public opinion. Polling on marriage equality in California shows that marriage equality has two-thirds favor. There's no "it may not" possibility.
Similarly national polling has marriage leading holding support somewhere in the mid 50's to opposition in the high 30's. Even were the nation to toss out our long judicial history for Ted Cruz' craziness, voters almost without exception vote for retention of judges. Even controversial judges. There is no way that the nation would vote out judges because they supported equality.
Which leads me to believe that Ted Cruz is not serious about Presidential aspirations. He's not saying things that push one down the path to Presidency. Wacko statements like these do not cause donors to support you, papers to endorse you, or fellow politicians to bring their political machine to your service.
They do, however, get media attention and raise your profile in right-wing media. They do fire up the uninformed and earn the adoration of the single minded. As does a "campaign" designed not to win votes but to showcase image.
And, as it turns out, Ted Cruz has a book to sell, A Time For Truth. In the short NPR interview, he manages to mention or reference his book 22 times.
Ted Cruz is not running for President. Ted Cruz is selling a book.
[Updated to correct Cruz' inaccuracies about Windsor]
Evangelicals pledge to defend traditional marriage by witness and example
Timothy Kincaid
June 29th, 2015
Those who make a living defending God and the family from television commercials, gay pizza eaters, and children's books are frothing and spewing about the Supreme Court decision in favor of marriage equality. They are pledging that they "refuse to accept" the ruling and calling for a constitutional amendment.
Meanwhile, the most prominent Evangelical Christians are taking another path entirely.
Evangelical Christianity (in this instance) is comprised primarily of Baptist, Pentecostal, Non-Denominational, conservative Lutheran, conservative Presbyterian, Brethren, Reformed, and other smaller denominations.
Of these, the Pentecostal movement has mostly stayed out of the political fray. This is consistent with their tradition of seeing themselves as outside of the world to a large extent. Also mostly outside the political debate have been Brethren, Reformed, and the more conservative cousins of Mainline denominations.
But for many years, Southern Baptists railed against homosexuality and fought a culture war determined to keep equality out of the hands of their LGBT brothers and sisters. And those states in which Southern Baptists hold sway are chuck-full of anti-gay politicians who make little effort to hide their animus.
However, a few years back I noticed that there had been a shift in the Baptists' approach. The SBC, though still hostile and hurtful, appeared to be largely stepping out of the battle. And their response to the Supreme Court ruling, along with other leading Evangelicals, is even more an evidence of this disengagement.
In a statement entitled Here We Stand: An Evangelical Declaration on Marriage, a virtual who's who of evangelical leaders staked out their position in response to marriage equality being found to be constitutionally protected. Signatories includes such leaders as David French, Eric Teetsel, Jim Daly, John Stonestreet, Marvin Olasky, Paul Nyquist, Albert Mohler, Richard Land, Ronnie Floyd, and many more.
Absent from the list were the usual clutch of firebrands, extremists, and lunatics. And the statement reflects a serious approach based less on political rhetoric and hyperbole and focused instead on how this change impacts the lives of those who share this faith.
Yes, they proclaim that "The Bible clearly teaches the enduring truth that marriage consists of one man and one woman", when anyone with a Bible would be hard pressed to find such a marriage within its covers. But this is a statement of faith, a proclamation of belief, rather than a call to arms. And their objection to the ruling is termed as a dissent.
The meat of their statement is in what they commit to do.
The gospel must inform our approach to public witness. As evangelicals animated by the good news that God offers reconciliation through the life, death, and resurrection of His Son, Jesus, we commit to:
Respect and pray for our governing authorities even as we work through the democratic process to rebuild a culture of marriage (Rom. 13:1-7);
teach the truth about biblical marriage in a way that brings healing to a sexually broken culture;
affirm the biblical mandate that all persons, including LGBT persons, are created in the image of God and deserve dignity and respect;
love our neighbors regardless of whatever disagreements arise as a result of conflicting beliefs about marriage;
live respectfully and civilly alongside those who may disagree with us for the sake of the common good;
cultivate a common culture of religious liberty that allows the freedom to live and believe differently to prosper.
I will, of course, fight any of their democratic efforts to exclude me from full inclusion in society. And I'm not sure that we would draw the same boundaries for religious liberty. But otherwise I don't find much with which to quibble.
Should Evangelicals live up to this mandate – to live respectfully, loving all people, and affirming dignity and respect – I would find them to be good neighbors and decent people. And if they wish to live an example of what marriage 'should be like', that would certainly go farther than all the name-calling and rejection that they have engaged in over the past several decades.
Facebook celebrates marriage ruling
Timothy Kincaid
June 29th, 2015
In the days since the Supreme Court ruled for marriage equality, some 26 million people utilized a facebook app that would apply rainbow colors to your profile picture. That's a lot of celebration.
Yes, Puerto Rico too
Timothy Kincaid
June 28th, 2015
Friday's marriage ruling applies not only to the 50 states, but also to US territories. Puerto Rico is taking steps to comply. (AP)
Just hours after the court's decision, Gov. Alejandro Garcia Padilla signed an executive order requiring government agencies to become compliant with the ruling within 15 days. As a result, the island's Health Department is expected to begin issuing marriage licenses by early next month.
There has been a case before the First Circuit to determine whether the island's ban on same-sex marriage violated the US Constitution. Puerto Rico's Justice Department had abandoned the defense of the ban. Friday's ruling resolves the case.
The White House Tonight (Updated)
Jim Burroway
June 27th, 2015
Update: And by the way, it's more than just the White House:
BREAKING: #Minneapolis joins the party. The 35-W bridge is lit up all weekend. #LoveWins pic.twitter.com/YBC9l2oAso

— Bipartisan Report (@Bipartisanism) June 27, 2015
The Empire State Building tonight. 34th and 5th Ave, NYC #LoveWins pic.twitter.com/vcKoBDKg0O

— Profound❤️Buds (@angel_kist) June 27, 2015
DISNEY CASTLE #LoveWins pic.twitter.com/CGXiomS4Nu

— Lady TaT (@LadyTakeAToke) June 27, 2015
City & County Building #Denver #LoveWins pic.twitter.com/BWXBPJEHcC

— Raquel Villanueva (@Raq_Villanueva) June 27, 2015
PIC: Little Rock lit in rainbow colors as rain falls #ARNews pic.twitter.com/y25H0NqBDs

— Austin Kellerman (@AustinKellerman) June 27, 2015
El Capitolio de Puerto Rico se ilumina con los colores de la bandera lgbt. ¡Llego la Igualdad Puerto Rico! #LoveWins pic.twitter.com/H5BTAdGyOA

— José Santiago (@JoseSantiago25) June 27, 2015
Niagara Falls goes rainbow pic.twitter.com/5ruheL0NnK

— Judd Legum (@JuddLegum) June 27, 2015
GOP Prez contenders respond
Timothy Kincaid
June 26th, 2015
Most of the presumed presidential candidates have weighed in on the Supreme Court's marriage ruling today. Without exception, the Democrats expressed their delight and support.
But the Republicans had a number of different responses. As I see them, they fall into these categories:
Whew, that's over
Some of the saner GOP candidates rightly see this as a favor from the courts and a way to get past the need to appeal to homophobes for the nomination and to the rest of the country in the general election. Their responses consist primarily of statements of respect for the courts and a promise to move forward.
Chris Christie opposed "the way it's been done"
"I don't agree with the way it's been done, but I take an oath, and the same way I've supported and enforced the law here in New Jersey since our Supreme Court made their 7-0 decision on same-sex marriage, and I've supported and endorsed that law. I would have to do the same across the country," Christie told reporters. "But I want to be clear — I don't agree with the way it was done, but it's been done, and those of us who take an oath have a responsibility to abide by that oath."
He appears to be the only GOP candidate who forgot to remind everyone just how much he loves the one man and one woman marriage.
John Kasich is also moving on
"I do believe in the traditional sense of marriage — that marriage is between a man and a woman," the Republican said during a Statehouse news conference with legislative leaders.

But, he added, "We'll honor what the Supreme Court does — it's the law of the land. It's the way that America functions."

Kasich was asked how the state would handle anti-gay discrimination arising from the ruling — such as a photographer refusing to work a same-sex wedding.

"Let's not create problems where there frankly is none — or very little," the governor replied.
But we gotta protect religious freedom
Some took the above position, but also threw out some red meat to the cultural conservatives by adding statements of support for traditional marriage and a promise to defend religious freedom. However, they also were careful to appeal to move forward together as Americans.
Jeb Bush released this statement
Guided by my faith, I believe in traditional marriage. I believe the Supreme Court should have allowed the states to make this decision. I also believe that we should love our neighbor and respect others, including those making lifetime commitments. In a country as diverse as ours, good people who have opposing views should be able to live side by side. It is now crucial that as a country we protect religious freedom and the right of conscience and also not discriminate.
He later told CNN that he opposed efforts to amend the constitution.
Ben Carson, in a rare moment of lucidity, said something similar:
While I strongly disagree with the Supreme Court's decision, their ruling is now the law of the land.

I call on Congress to make sure deeply held religious views are respected and protected. The government must never force Christians to violate their religious beliefs.

I support same sex civil unions but to me, and millions like me, marriage is a religious service not a government form.
Lindsay Graham was a bit wordier in saying much the same
I am a proud defender of traditional marriage and believe the people of each state should have the right to determine their marriage laws. However, the Supreme Court has ruled that state bans on gay marriage are unconstitutional, and I will respect the Court's decision. Furthermore, given the quickly changing tide of public opinion on this issue, I do not believe that an attempt to amend the U.S. Constitution could possibly gain the support of three-fourths of the states or a supermajority in the U.S. Congress. Rather than pursing a divisive effort that would be doomed to fail, I am committing myself to ensuring the protection of religious liberties of all Americans. No person of faith should ever be forced by the federal government to take action that goes against his or her conscience or the tenets of their religion. As president, I would staunchly defend religious liberty in this nation and would devote the necessary federal resources to the protection of all Americans from any effort to hinder the free and full exercise of their rights. While we have differences, it is time for us to move forward together respectfully and as one people.
Marco Rubio had this to say
While I disagree with this decision, we live in a republic and must abide by the law. As we look ahead, it must be a priority of the next president to nominate judges and justices committed to applying the Constitution as written and originally understood.

"The next president and all in public office must strive to protect the First Amendment rights of religious institutions and millions of Americans whose faiths hold a traditional view of marriage. This is a constitutional duty, not a political opinion. Our nation was founded on the human right of religious freedom, and our elected leaders have a duty to protect that right by ensuring that no one is compelled by law to violate their conscience.
Carly Fiorina posted to FaceBook
The Court ruled today that all Americans should receive equal benefits and rights from the government under the law. I have always supported this view. However, this decision was also about the definition of marriage itself. I do not agree that the Court can or should redefine marriage. I believe that responsibility should have remained with states and voters where this conversation has continued in churches, town halls and living rooms around the country.

Moving forward, however, all of our effort should be focused on protecting the religious liberties and freedom of conscience for those Americans that profoundly disagree with today's decision.
Argle-Bargle, Sputter Spew
These candidates seemed less interested in where to go from here and seemed to see today as a day to vent their anger and spew their rage. They also hinted that somehow this could all be magically changed if you vote for them. Considering that changing the constitution was impossible twelve years ago when George W. Bush ran for reelection on the promise of a constitutional amendment (right up until the day he was reelected), these guys are either imbeciles or deeply cynical (or both).
Scott Walker issued a statement (which I don't seem able to find directly)
"As a result of this decision, the only alternative left for the American people is to support an amendment to the U.S. Constitution to reaffirm the ability of the states to continue to define marriage," Walker said in the statement.
Rick Perry (is he running again? really?) implied magical powers
I am disappointed the Supreme Court today chose to change the centuries old definition of marriage as between one man and one woman. I'm a firm believer in traditional marriage, and I also believe the 10th Amendment leaves it to each state to decide this issue. I fundamentally disagree with the court rewriting the law and assaulting the 10th Amendment. Our founding fathers did not intend for the judicial branch to legislate from the bench, and as president, I would appoint strict Constitutional conservatives who will apply the law as written.
Rick Santorum seems of the mind that one can simply not "accept bad decisions"
The Court is one of three co-equal branches of government and, just as they have in cases from Dred Scott to Plessy, the Court has an imperfect track record. The stakes are too high and the issue too important to simply cede the will of the people to five unaccountable justices.

But leaders don't accept bad decisions that they believe harm the country, they have the courage of their convictions and lead the country down the better path. Marriage, the family and our children are too central to a healthy society to not fight for what is best. I realized that fact early on and that is why I lead the charge against some in my own party in 2004 to ensure the Federal Marriage Amendment received a vote and I continue to stand for marriage, for families, for freedom," continued Santorum.

As President, I will be committed to using the bully pulpit of the White House to lead a national discussion on the importance to our economy and our culture of mothers and fathers entering into healthy marriages so that every child is given their birthright- to be raised by their mother and father in a stable, loving home. I will stand for the preservation of religious liberty and conscience, to believe what you are called to believe free from persecution. And I will ensure that the people will have a voice in decisions that impact the rock upon which our civilization is built.
I'm completely insane, just bat-poop loony-tunes crazy
Yes, I know that some of the positions taken above are irrational, contradictory, cynical or delusional. And yes I know that they are all damaging to both the national dialogue, the political culture, and the respect for the separation of powers.
But they, at least, sound sane. Maybe not bright (hello Rick Santorum and Ben Carson), but sane.
These guys don't. At all.
Donald Trump chose to respond by Twitter
Once again the Bush appointed Supreme Court Justice John Roberts has let us down. Jeb pushed him hard! Remember!

— Donald J. Trump (@realDonaldTrump) June 26, 2015
Which we think was his response to the marriage ruling. But it's Trump. That could mean anything.
Mike Huckabee completely lost it and started ranting some truly weird nonsense.
I will not acquiesce to an imperial court any more than our Founders acquiesced to an imperial British monarch. We must resist and reject judicial tyranny, not retreat.

This ruling is not about marriage equality, it's about marriage redefinition. This irrational, unconstitutional rejection of the expressed will of the people in over 30 states will prove to be one of the court's most disastrous decisions, and they have had many. The only outcome worse than this flawed, failed decision would be for the President and Congress, two co-equal branches of government, to surrender in the face of this out-of-control act of unconstitutional, judicial tyranny.

The Supreme Court can no more repeal the laws of nature and nature's God on marriage than it can the laws of gravity. Under our Constitution, the court cannot write a law, even though some cowardly politicians will wave the white flag and accept it without realizing that they are failing their sworn duty to reject abuses from the court. If accepted by Congress and this President, this decision will be a serious blow to religious liberty, which is the heart of the First Amendment.
But as crazy as Huckabee's "I will not acquiesce" insanity, no one quite does crazy as well as Bobby Jindal
Jindal released a statement and it wasn't all that radical – or not by comparison
The Supreme Court decision today conveniently and not surprisingly follows public opinion polls, and tramples on states' rights that were once protected by the 10th Amendment of the Constitution. Marriage between a man and a woman was established by God, and no earthly court can alter that.

This decision will pave the way for an all out assault against the religious freedom rights of Christians who disagree with this decision. This ruling must not be used as pretext by Washington to erode our right to religious liberty.
But it was his action as Governor of Louisiana that earns him the title of Jackass Jindal.(nola)
The Jindal administration has said Louisiana's state government won't recognize gay marriage until a lower court rules on the issue. The 5th U.S. Circuit Court of Appeals has taken up a gay marriage case, but was waiting on the Supreme Court ruling before moving forward with it. The Jindal administration is now delaying recognition of gay marriage in Louisiana until this appeals court decision is issued.

Lawyers said the delay will probably only last a few days. Attorneys representing seven Louisiana same-sex couples have already filed a motion seeking to enforce the ruling in the state. The appeals court ruling will largely be a formality, now that the Supreme Court has issued an opinion.
And what the rest of his administration is saying is off the rails. (inforum)
In Louisiana, Republican Attorney General Buddy Caldwell's office issued a statement saying that it had "found nothing in today's decision that makes the Court's order effective immediately."

The Louisiana Clerks of Court Association was advising local clerks not to issue licenses for 25 days, the period in which the Supreme Court could be petitioned for a rehearing, said New Orleans lawyer Brandon Robb, whose firm specializes in working with the gay community.
Yeah…. cuz the Court may decide to rehear this case. And if the ruling doesn't say "effective today" it can just be ignored. Uh-huh.
Congratulations, Bobby Jindal, you've managed to out-stupid Rick Santorum, Mike Huckabee, and Ben Carson combined.
Thanks, YouTube
Timothy Kincaid
June 26th, 2015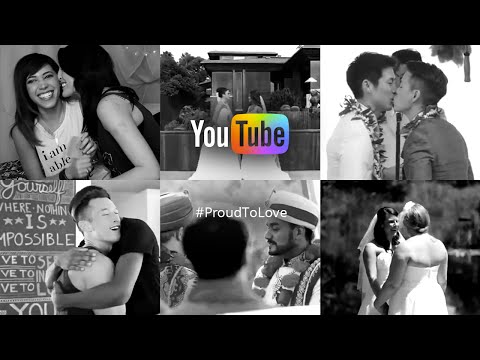 (p.s. hey anti-gays, you're outraged. you probably should boycott youtube.)
Texas Gov. calls on state employees to deny benefits to same-sex couples
Timothy Kincaid
June 26th, 2015
Texas Governor Greg Abbott (GOP) has issued a proclamation to state employees defending their right to deny state services to gay couples.
All state agency heads should ensure that no one acting on behalf of their agency takes any adverse action against any person, as defined in Chapter 311 of the Texas Government Code, on account of the person's act or refusal to act that is substantially motivated by sincere religious belief. This order applies to any agency decision, including but not limited to granting or denying benefits, managing agency employees, entering or enforcing agency contracts, licensing and permitting decisions, or enforcing state laws and regulations.
In other words, if a state employee has a "sincere religious belief" that your marriage license should be run through the shredder, Abbott thinks that he should do so. If a County Clerk has a "sincere religious belief" that you should be tarred and feathered rather than be allowed to marry, so be it. And if the head of the Texas Comptroller of Public Accounts refuses to accept your jointly filed tax returns because he has a "sincere religious belief" that same-sex couples aren't really married, well his rights trump yours.
Of course, this is nonsense.
Undoubtedly individuals in Texas will probably not have to issue licenses. And it will be a hassle. But if a Clerk's office decides not to comply with federal law, I think that the Clerk will soon discover that their beliefs – or those of their employees – do not outweigh a citizen's rights. Irrespective of Abbott's blustering.
What A Lifetime We've Witnessed!
Jim Burroway
June 26th, 2015
In one chart:
Obama's Full Remarks On Same-Sex Marriage
Jim Burroway
June 26th, 2015
God Approves
Jim Burroway
June 26th, 2015
Double rainbows over the White House. #LoveWins pic.twitter.com/EYTxVjNv58

— Betsey Stevenson (@CEABetsey) June 26, 2015
Jim Obergefell: Our Love Is Equal
Jim Burroway
June 26th, 2015
Obama Calls Jim Obergefell
Jim Burroway
June 26th, 2015
The President's call came right in the middle of Obergefell's interview with CNN on the steps of the Supreme Court: