Alabama House kills marriage contract bill
Timothy Kincaid
June 4th, 2015
Earlier this week the Alabama Senate came up with a proposal to eliminate the issuance of marriage licenses and instead honor marriage contracts between individuals. They saw this as a way to prevent mass insurrection from probate judges who do not want to treat all citizens equally, should the US Supreme Court rule for marriage equality. (AL.com)
It was an attempt to prevent chaos from ensuing if the Supreme Court legalizes gay marriage this summer, [Rep. Greg Albritton, R- Bay Minette] said.

"My goal is not to protect a group," Albritton said. "My goal is to protect the state."
But chaos will ensue. Because the Alabama House killed the bill.
The legislation passed in the Senate, but it won't go before the House for consideration. It failed 8-3 in the House Judiciary Committee.
So yeah, there will be probate judges who refuse to do their job. Some will quit. Some will whine. And the Alabama State Supreme Court – led by Chief Justice Roy Moore – will likely issue edicts of varying degrees of lunacy determined to "protect" these people from having to apply the law equally to all citizens.
But in the end, after the tantrums die out, Alabama will comply with the law of the land.
Texas legislature dances a little sidestep
Timothy Kincaid
June 2nd, 2015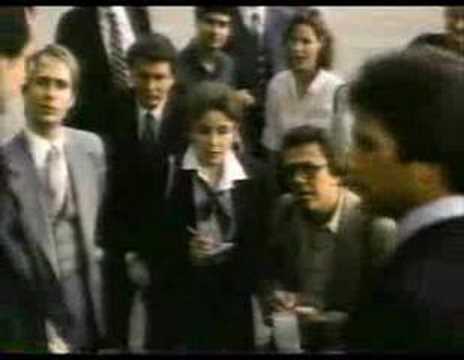 Fellow Texans, I am proudly standing here to humbly see.
I assure you, and I mean it – Now, who says I don't speak out as plain as day?
And, fellow Texans, I'm for progress and the flag – long may it fly.
I'm a poor boy, come to greatness. So, it follows that I cannot tell a lie.
Ooh I love to dance a little sidestep, now they see me now they don't –
I've come and gone and, ooh I love to sweep around the wide step,
Cut a little swathe and lead the people on.
The musical Best Little Whorehouse in Texas parodied the Texas style politician as a good ol' country boy with the skill of bamboozling the public with words but never quite saying or doing anything concrete. And this past month, life has mirrored art.
For much of May, the legislature in Texas has been in a whirl of rhetoric about the Lone Star State's autonomy, upstanding morals, and objection to them gays ruining the sanctity of marriage. No less than 23 bills were presented all designed to either hinder gay marriage, derail gay rights, or just insult gay people. But other than one bill, no legislation seemed to get passed.
First there was a big show of whether Republicans could rush through the pile of bills before the deadline or if Democrats could run out the clock before a bill could be passed that would block funds for the issuance of marriage licenses to same-sex couples. And, whew, it was a squeaker but the clock ran out.
But boy-oh-boy did those Republicans take a stance after the fact. They issued a letter telling the public in no uncertain terms that they pledged to continue to support traditional marriage and the flag and apple pie. A strongly worded letter, mind you.
And there there was the scare that the Republicans in the Senate would revive that bill or some other bill to stick it to the gays. And, by golly, they found the perfect vehicle on which to attach an amendment protecting the sanctity of marriage: some House bill having to do with county administration.
But, darn it, it turns out to everyone's surprise that the author of the bill in the House was a Democrat and a firm supporter of marriage equality. And he let it be known that he'd pull the bill if they did. So that just didn't work out.
Well! Gosh! What a disappointment!
But let it be known that they did get one bill passed. And it was a real crowd-pleaser. Senate Bill 2065
A religious organization, an organization supervised or controlled by or in connection with a religious organization, an individual employed by a religious organization while acting in the scope of that employment, or a clergy or minister may not be required to solemnize any marriage or provide services, accommodations, facilities, goods, or privileges for a purpose related to the solemnization, formation, or celebration of any marriage if the action would cause the organization or individual to violate a sincerely held religious belief.
Whew, what a victory. Now pastors don't have to conduct gay marriages. And if the First Amendment to the US Constitution is ever repealed, Texas will have this bill right here protecting pastors from conducting sacraments contrary to their faith.
Of course, it's all just window dressing. Meaningless gestures designed to keep the anti-gay rabble happy.
For, as we now know, the Texas Republicans in the legislature never intended to pass anti-gay legislation. Because as much as they love to wave the Lone Star Flag and quote the Bible, the legislators in Texas don't answer to the religious right. They have an entirely different constituency.
Mark McKinnon, chairman of the GOP group Texas Wins, has a piece today in Politico Magazine explaining how Big Business in Texas came down squarely on the side of their gay employees. And no one can run for office these days without either Big Business or Big Union money.
The Lone Star State just wrapped its legislative session, which included two "religious freedom" constitutional amendments. Learning from what happened in the above states, industry groups and major businesses went out pre-emptively — let me say that again: pre-emptively — before such bills made it too far in the Legislature. The conservative state chamber of commerce, the Texas Association of Business, took the lead.

The amendments "would devastate economic development, tourism and the convention business," said Bill Hammond, TAB's CEO. "One has to look no further than Indiana to realize what a detriment this would be, and how hard it would be to sell Texas to the rest of the country. The Super Bowl [in Houston in 2017], the Final Four, all those things would be at risk in Texas if this were to become part of our Constitution."

More than 250 Texas companies — American Airlines, Dell, Texas Instruments, Dow Chemical, the Dallas Mavericks — went on record with a general pledge in support of treating gay and transgender Texans fairly and equally under the law — and that welcoming and inclusive communities are essential to their bottom line.

Both amendments in the Texas Legislature died a quick death.
But boy has it been fun watching them all dancing a little sidestep and all the activist, right and left, swaying along to the music.
NC Senate overrides veto of magistrates bill
Timothy Kincaid
June 2nd, 2015
Last week, the North Carolina Senate and House both passed a bill which would allow individual magistrates (but not all magistrates in a county) to forego conducting civil marriages for all couples, gay or straight. Republican Governor Pat McCrory vetoed the bill, saying that public officials who swear to perform the duties of their office should not be exempt from doing so.
But the legislature may well be redefining the duties of office. (Reuters)
The Republican-led state Senate reached the three-fifths majority needed to override McCrory's veto in a 32-16 vote. The legislation now goes back to the Republican-controlled state House of Representatives, which passed it last week by a margin wide enough to override the veto.
As discussed earlier, this bill could result in an inconvenience to all couples, gay or straight, in some counties. But it does not appear to me to be a tool for invidious discrimination and would likely hold up in court.
Alabama Senate votes to abolish marriage licenses
Timothy Kincaid
June 2nd, 2015
At some point this month the Supreme Court of the United States will rule on Obergefell v Hodges and determine whether states may exclude same-sex couples from marriage rights and recognition. And the legislators in Alabama seem to join the rest of the nation in the presumption that the court will rule for equality.
But they don't like it one bit.
Already the Alabama Supreme Court has postured and pretended to think that their opinions overrule the federal judiciary system. But everyone knows that won't hold up for long.
So now the state legislature has taken a page from Oklahoma's playbook and come up with another notion: do away with marriage licenses altogether. Senate Bill 377 has passed the State Senate by a vote of 22 to 3 and is moving on to the House.
BE IT ENACTED BY THE LEGISLATURE OF ALABAMA:
Section 1.
(a) Effective July 1, 2015, the only requirement to be married in this state shall be for parties who are otherwise legally authorized to be married to enter into a contract of marriage as provided herein.
…
(h) Effective July 1, 2015, any requirement to obtain a marriage license issued by the judge of probate is abolished and repealed.
So instead of obtaining a license, couples would fill out a contract form and file it with the clerk after the fact.
I don't see much advantage that this would give those who oppose equality. It would, I suppose, remove the "permission" aspect of the state authorizing same-sex marriages in advance, and it would allow judges of probate the ability to not sully their hand by giving marriage licenses to people they hate. But they would still have to process and file the contract and same-sex couples would receive all the rights of marriage.
It is entirely possible that the State of Alabama will argue that any ruling in Obergefell applies only to marriage licenses, not marriage contracts. And if they do, the judicial jokesters in the state Supreme Court will rubberstamp that nonsense with glees.
But such a tactic would only delay the process for the amount of time it takes for a federal judge to issue to issue a ruling and the Circuit and Supreme Courts to refuse to stay the ruling.
Despite the unconventionality of the proposal, libertarian minded people may find value in "getting the state out of the marriage business" and those who are not religious or formal may find the civil contract to be less laden with pomp and tradition than a license.
But I suspect most Alabamians, gay or straight, will just find uncertainty with the process and may feel that their marriages have become devalued. And it could cause some confusion for couples, gay or straight, who rely on licenses as evidence of marriage for insurance, federal filings, or other purposes.
While this bill, should it pass the House and be signed by the Governor, could be an inconvenience to everyone. But it isn't likely to be an effective tool for denying equality to same-sex couples.
NOM's super-sad money beg
Timothy Kincaid
June 1st, 2015
The National Organization for Marriage is committing one of the internet cardinal sins: it's getting boring. While at one point you could count on the NOMblog to dote about some vapid mouth-drooler they were sponsoring or hype some ridiculous boycott or post embarrassing pictures showing virtually no one at their bus tours, now it seems all they do is repost commentaries from other sites and beg for money. Well, mostly just beg for money.
It's pretty pathetic. But the post they put up last Wednesday is even lamer than usual.
After making a bogus claim of "bringing nearly 15,000 diverse supporters of marriage to our nation's capital for the March for Marriage" (which was in reality about 3,000 Latinos bussed in by Senator Ruben Diaz) they make this appeal:
We have spent everything in our coffers to make the March for Marriage the great success it was.
Wow. They claim to have spent every cent for that colossal waste of time.
I don't believe them, of course. But just imagine: NOM threw a rally that got virtually zero press, had pitiable attendance, and achieved nothing. And now they are penniless. How very super-sad for them.
I wish it were true.
Warn your children about that homosexual Mexican demon game!!
Timothy Kincaid
June 1st, 2015
I understand that people of various faiths have strong beliefs about spiritual matters, including the existence and/or actions of demons. So pervasive is this concept in history and culture that billions of dollars are made off horror movies, television shows and books to read late at night in a dark house.
And I don't want to be overly disrespectful to those who take such things seriously. Further, I understand that Caribbean cultures have a greater appreciation for the supernatural. But, well… (Nassau Guardian)
Anatol Rodgers [Nassau] High School Principal Myrle McPhee said yesterday that her students have been "experimenting with a homosexual Mexican demon" named Charlie at the school.

So much so, that the school called in pastors to pray to the institution Friday morning.
It seems the game of "Charlie, Charlie" goes like this: draw a two-line grid with "yes" in two boxes catercorner to each other and "no" in the other two boxes. Place pencils on the lines, one balanced on the side of the other. Then call for Charlie to answer your questions and watch the top pencil pivot to either yes or no.
McPhee is quite concerned.
"To me, it looks like it is real. You can't take chances with this."

"The concept is that Charlie is a homosexual. That's how it came out.

So when the students say anything that has a homosexual tone or any sexual tone, the pencil seems to move."
Well, as she says, you can't take chances. So by all means, warn your children about the dangers of lisping at pencils in the hopes of summoning homosexual Mexican demons. Especially in Spanish.
Santorum's comments concern the Box of Rocks
Timothy Kincaid
June 1st, 2015
This weekend, one candidate for the GOP nomination for President has made statements that may suggest an implied threat against another. (HuffPo)
Republican presidential candidate Rick Santorum said on Sunday that if the Supreme Court legalizes gay marriage later this year, he would dispute the decision, saying that the court "doesn't have the final word."

"Of course I'd fight it," he said on NBC's "Meet the Press." "Roe versus Wade was decided 30 some years ago, and I continue to fight that, because I think the court got it wrong. And I think if the court decides this case in error, I will continue to fight, as we have on the issue of life … We're not bound by what nine people say in perpetuity."
Santorum was not specific about how he would go about "fighting" the Supreme Court. However, the Box of Rocks feels this may be threatened retaliation to the Box' assertion that with Santorum in the race, the Box is not the slowest thinker nor the least coherent candidate.
"If Santorum decides to fight the Court", said the Box through a representative, "I hope he doesn't throw rocks. That would be an insult to my community and a personal threat to my integrity."
Drip, Drip, Drip…
Jim Burroway
May 29th, 2015
As Anton Chekov one wrote, "If you say in the first chapter that there is a rifle hanging on the wall, in the second or third chapter it absolutely must go off. If it's not going to be fired, it shouldn't be hanging there." Yesterday's indictment against former GOP House Speaker Dennis Hastert (R-IL)  included allegations that he was paying $3.5 million to Individual A who "has known defendant JOHN DENNIS HASTERT most of Individual A's life" as part of a cover-up of "past misconduct by defendant against Individual A that had occurred years earlier." It also began with this particular biographical detail: that Hastert had been a high school teacher and coach at Yorkville, Illinois, for sixteen years before entering politics in 1981. I was convinced yesterday that this detail would not have been included if it hadn't been somehow relevant.
Well now that gun has now fired its first shot:
One of the officials, who would not speak publicly about the federal charges in Chicago, said "Individual A," as the person is described in Thursday's federal indictment, was a man and that the alleged misconduct was unrelated to Hastert's tenure in Congress. The actions date to Hastert's time as a Yorkville, Ill., high school wrestling coach and teacher, the official said

…Asked why Hastert was making the payments, the official said it was to conceal Hastert's past relationship with the male. "It was sex,'' the source said. The other official confirmed that the misconduct involved sexual abuse.
The man – who was not identified in court papers — told the F.B.I. that he had been inappropriately touched by Mr. Hastert when Mr. Hastert was a high school teacher and wrestling coach, the two people said on Friday. The people briefed on the investigation spoke on the condition of anonymity because they did not want to be identified discussing a federal investigation.
Also, this:
A source familiar with the investigation told BuzzFeed News that U.S. Attorney Zachary Fardon considered but did not pursue additional charges against former Speaker Dennis Hastert, which would have included a reference to an Individual B, one of potentially several alleged victims of "prior misdeeds."
The indictment didn't include sexual abuse. Instead, Hastert is being charged with making a series of cash withdrawals designed to evade the currency transaction reporting requirements and lying to the FBI about it. This kind of behavior often gets law enforcement's attention, either because the person is engaged in shady financial dealings or the individual is paying off a blackmailer. Either way, it's a red flag that something illegal may be happening, hence the FBI investigation. Lying to the FBI doesn't go over very well. The transactions, according to the affidavit, began in 2010.
Well, That's Odd
Jim Burroway
May 28th, 2015
Former U.S. House Speaker Dennis Hastert agreed to pay $3.5 million in apparent hush money to a longtime acquaintance, then lied to the FBI when asked about suspicious cash withdrawals from several banks, federal prosecutors alleged Thursday.

The stunning indictment of the longtime Republican powerhouse alleged he gave about $1.7 million in cash to the acquaintance, identified only as Individual A in the charges, to "compensate for and conceal (Hastert's) prior misconduct" against Individual A that had occurred years earlier.
So says the Chicago Tribune, which posted the indictment here. It's an interesting read:
a. From approximately 1965 to 1981, defendant JOHN DENNIS HASTERT was a high school teacher and coach in Yorkville, Illinois. From approximately 1981 to 2007, defendant JOHN DENNIS HASTERT was an elected public official, including eight years as Speaker of the United States House of Representatives. From approximately 2008 to the present, defendant JOHN DENNIS HASTERT has worked as a lobbyist in Washington, D.C.

b. Individual A has been a resident of Yorkville, Illinois and has known defendant JOHN DENNIS HASTERT most of Individual A's life.

c. In or about 2010, Individual A met with defendant JOHN DENNIS HASTERT multiple times. During at least one of the meetings, Individual A and defendant discussed past misconduct by defendant against Individual A that had occurred years earlier.

d. During the 2010 meetings and subsequent discussions, defendant JOHN DENNIS HASTERT agreed to provide Individual A $3.5 million in order to compensate for and conceal his prior misconduct against Individual A. …
Australia marriage update
Timothy Kincaid
May 28th, 2015
Since writing about the increased impetus towards marriage equality in Australia, further signs of its inevitability have shown.
After Australian Opposition leader Bill Shorten filed his intent to present a marriage bill, Prime Minister Tony Abbott appears to have realized what a vote on such a bill might mean to his party. If the nation, which supports marriage equality by at least a two to one margin, were to perceive this to be a partisan identified issue (as, well, it is) that could be damaging. (Sydney Morning Herald)
Prime Minister Tony Abbott has hinted that same-sex marriage should be brought before Parliament via a cross-party bill, in a major shift in his language on the reform.

"If our Parliament were to make a big decision on a matter such as this, it ought to be owned by the Parliament and not by any particular party."
The general interpretation of this message is that Abbott will be giving a conscience vote to the Liberal MPs. He also seems to imply that any marriage bill would need to come from a coalition including members of his party so as to avoid the impression that when marriage comes, it will have been a Labor victory. To Shorten's credit, he appears to be willing to achieve the goal irrespective of who gets the credit.
Abbott appears not to be the only conservative in Australia who is acknowledging that it is now time to bring about marriage equality in the Land Down Under. Rob Stott at BuzzFeed has an excellent compendium of comments by conservatives either endorsing equality or recognizing its immediate likelihood.
Just in: failed 2012 GOP candidate enters 2016 race
Timothy Kincaid
May 27th, 2015
We are proud to announce exclusively – here at Box Turtle Bulletin – that one of the more colorful candidates for the Republican Party nomination for President during the 2012 race is again pursuing the nation's highest office.
"I am so delighted to be part of this challenging and thrilling competition", said the Box of Rocks through his representative. "I considered not running this year, but now that I can be assured that I will never be the dumbest candidate nor the one likeliest to drive voters to select anyone-but-me, I am excited to participate. And I proudly proclaim that my good name is less sullied than at least one other candidate."
In other news, former Pennsylvania Senator Rick Santorum has also formally announced his candidacy.
Will Australia be next?
Timothy Kincaid
May 26th, 2015
There is no question but that Ireland is serving as inspiration around the globe. And one person feeling the pressure is Australia's Prime Minister, Tony Abbott.
Abbott is the head of the Liberal Party (which is considered the more conservative of significant parties) and is in a coalition government with the Liberal National Party, the National Party, and the Country Liberal Party. And though Abbott vehemently opposes marriage equality, he recognizes that a large majority of the country, most of the opposing parties, and a growing number of his own party are equality supporters.
And in this upcoming week, the process towards marriage will begin. (gaystarnews)
Australian Opposition leader Bill Shorten has become the first leader of a major political party to put forward legislation to allow same-sex marriage in Australia just days after more members of the conservative wing of his party announced they now would vote in favor of marriage equality.

Shorten, leader of the Australian Labor Party, put his intention in writing earlier today, giving notice to the Parliament that he will table such a bill when the House of Representatives meets on Monday.
The success of the bill may depend on the outcome of a conscience vote decision.
Australia, like many multi-party countries, employs block voting where all delegates of the same party cast identical votes. Unlike in the US where every legislator is always free to vote their conscience on any issue (though they may pay politically for bucking the party leaders), in Australia legislators can only veer from the party position with permission.
The success of the bill depends on how the parties approach the vote.
If the Liberals do not allow a conscience vote, all their votes go to oppose equality and the bill cannot pass. If the Liberal do allow a conscience vote and Labor votes as a block, the bill is expected to pass.
But if both sides allow a conscience vote, the numbers are quite close. There are enough Liberal supporters and enough uncertainty to make it too close to call. But Liberal Minister of Communications Malcolm Turnbull is bullish on the bills success. (skynews)
Cabinet minister Malcolm Turnbull expects parliament to legalise same-sex marriage before the end of the year.

'I have never seen a social issue which has changed attitudes as rapidly as this one,' he said, adding his feeling was that legislation was 'very likely to pass'.
And in response to questions from media today, Prime Minister Abbott seems to be offering some hope.
Prime Minister Tony Abbott says there will be a 'very full, frank and candid and decent' debate inside the Liberal partyroom about legalising same-sex marriage.

Mr Abbott was responding to a Labor move to introduce a private member's bill to parliament next week with a likely vote later in the year.

'It is an issue where decent people can differ,' the prime minister told reporters in Canberra on Wednesday.

At some point, nearer to a vote, Liberal MPs would debate the issue in their party room.
The outcome of the party room decision will likely determine whether marriage equality comes to the Land Down Under this year.
World Marriage Map – May 2015
Timothy Kincaid
May 26th, 2015
Dark Green – marriage equality
Light Green – either sporadic marriage equality or a lesser form of recognition
Several locations have provided for equality but with a future enactment date:
Ireland – probably by September 2015
Greenland – October 2015
Slovenia – tied up in legal battles
Finland – March 2017
Click on the map to enlarge
Greenland enacts marriage equality
Timothy Kincaid
May 26th, 2015
Following on the heels of Ireland is Greenland where the country's legislature has just voted to allow same-sex couples to marry, with a wide margin. Greenland, an autonomous country within the Kingdom of Denmark, is mostly a giant mass of ice and snow and most of the 56,000 residents are Inuit.
In 1996 Greenland adopted Denmark's domestic partnership laws. However, when Denmark upgraded to marriage equality in 2012, Greenland did not go along. In February it was announced that a bill to do so would be brought this spring.
The bill which passed today also gives adoption rights and will go into effect on October 1, 2015.
NOM may have inadvertantly contributed to marriage equality in Ireland
Timothy Kincaid
May 26th, 2015
The National Organization for Marriage's Brian Brown is furious about the Irish vote for marriage equality and is childishly lashing out at Ireland's citizens and political parties for not structuring their country's laws in accordance with his wishes. But perhaps he should add himself to the list of whom to blame.
One of the stronger elements of the vote was the citizenry's national identity. This was the Irish people voting in Ireland or Ireland's laws. And there was a great deal of pride as a people that this was a collective and national decision absent foreign involvement.
But both sides of the debate accused the other as having been funded by outside sources, especially by American organizations. And while both sides denied the accusation, evidence against the No campaign was publicized shortly before the vote:
One of the no side's strongest supporters in the US is the lavishly funded National Organisation for Marriage (NOM). In a letter to supporters around the world, it has urged evangelical Christians to visit keepmarriage.org, which is campaigning for a no vote.

"Just like in campaigns for marriage here in America," the letter says, "slanted public opinion polls become fodder to influence and depress supporters of marriage. This is happening in Ireland. If [the no campaign] can manage to pull off a victory, it will be a tremendous boost to the cause of marriage worldwide. Please do what you can to bring awareness to their efforts."
Foreign contributions to lobby groups during referendums in Ireland are banned. But the "please do what you can" language used by NOM hints at an effort to thwart the law.
Also hurting the No campaign's image was the use of stock photos in their advertising, a tactic regularly employed by NOM. While the Yes campaign made a point of using real Irish supporters, the No side selected as their primary campaign image a photo of a young couple with a baby, who turned to the media to declare that not only do they not live in Ireland, they are both ardent marriage equality supporters.
The fact that NOM was associated with the No campaign served only to give that campaign some flavor as a non-Irish import. And to the extent that NOM advised the No side on it's campaign and image, their efforts backfired.