Ohio's Marriage Equality Push Inches Forward
Jim Burroway
April 15th, 2014
There have been two developments over the past twenty-four in the push for marriage equality in Ohio. Yesterday, Federal District Judge Timothy Black ruled that Ohio must recognize same-sex marriages from other states. This ruling came two weeks after Judge Black announced his intentions to strike down this portion of Ohio's same-sex marriage ban.
The case was brought by four same-sex couples who either adopted or are waiting to adopt children and are seeking to have both parents' names appear on their children's birth certificates. The scope of this ruling applies to all same-sex couples who were married in other states where same-sex marriage is legal. An earlier ruling in a separate case, also by Judge Black, applied only to the state's handling of death certificates. Both rulings are stayed pending appeal.
In a second development, Ohio Attorney General Mike DeWine has certified the language of a revision to a proposed constitutional amendment that would repeal and replace Ohio's current state constitutional prohibition on same-sex marriage. The revision exempts "houses of worship" from performing or recognizing same-sex marriages. Ohio's current prohibition bans same-sex marriage in the state and prohibits the state from recognizing any other unions from outside the state. The proposed amendment next goes to bipartisan ballot board for review to ensure that the proposal does not address more than one issue. Assuming it passes that review, it will then go to the signature gathering phase for placement on the 2016 ballot.
Bring Out Your Pitchforks
Jim Burroway
April 8th, 2014
Mother Jones reports that OKCupid CEO Sam Yagen donated $500 an anti-gay Utah GOP Congressman's election campaign:
OkCupid's co-founder and CEO Sam Yagan once donated to an anti-gay candidate. (Yagan is also CEO of Match.com.) Specifically, Yagan donated $500 to Rep. Chris Cannon (R-Utah) in 2004, reports Uncrunched. During his time as congressman from 1997 to 2009, Cannon voted for a constitutional amendment banning same-sex marriage, against a ban on sexual-orientation based job discrimination, and for prohibition of gay adoptions.

…Of course, it's been a decade since Yagan's donation to Cannon, and a decade or more since many of Cannon's votes on gay rights. It's possible that Cannon's opinions have shifted, or maybe his votes were more politics than ideology; a tactic by the Mormon Rep. to satisfy his Utah constituency. It's also quite possible that Yagan's politics have changed since 2004: He donated to Barack Obama's campaign in 2007 and 2008. Perhaps even Firefox's Eich has rethought LGBT equality since his 2008 donation. But OkCupid didn't include any such nuance in its take-down of Firefox. Combine that with the fact that the company helped force out one tech CEO for something its own CEO also did, and its action last week starts to look more like a PR stunt than an impassioned act of protest.
U.S. Supreme Court Rejects New Mexico Photographer's Appeal
Jim Burroway
April 7th, 2014
The U.S. Supreme Court today announced that it will not take up the the appeal by Elane Photography, a New Mexico photographer who was found to have violated the state's anti-discrimination law by refusing to photograph a same-sex wedding.
In the Order Paper published online this morning (PDF: 93KB/8 pages), Elane Photography v. Vanessa Willock is listed, without comment, as among cases in which certiorari was denied.
In 2006, Elaine Huguenin, who runs Elane Photography (the different spelling is intentional), refused to photograph a same-sex commitment ceremony for a lesbian couple. The couple, Vanessa Willock and Misti Collinsworth, hired another photographer and filed a complaint with the state's Human Rights Division, which set up a commission to examine the complaint. In February 2008, the commission ruled that Elane Photography had violated  the state's Human Rights Act by discriminating against the couple on the basis of sexual orientation. Huguenin turned to the courts, which have backed the state's Human Rights Division ruling.
A Marine speaks out
Timothy Kincaid
April 4th, 2014
Go read this op-ed (NewsTribune)
I slept with a gay man for six months in Afghanistan.

No one asked. He did not tell.

In 2005, I and 200 Marines in my squadron deployed to Afghanistan to support the global war on terrorism. We were stationed at Bagram air base, a deep bowl surrounded by snowcapped mountains, where it rained and snowed while the sun beamed, prompting one Marine to remark, "Welcome to Afghanistan, the only place on Earth where you get all four seasons and a rocket in the same day."
…
Judge: Ohio must recognize out-of-state marriages
Timothy Kincaid
April 4th, 2014
In December, Federal Judge Timothy Black ruled that if you were a resident of Ohio and if you were legally married to someone of the same sex by another state, the state had to recognize that marriage for purposes of death certificates. We noted at that time that this was a very narrow ruling.
Now the plaintiffs have gone back to Judge Black and requested that he expand his ruling to all state functions, and he has agreed. (ABC)
Judge Timothy Black announced his intentions in federal court in Cincinnati following final arguments in a lawsuit that challenged the constitutionality of the marriage ban.

"I intend to issue a declaration that Ohio's recognition bans, that have been relied upon to deny legal recognition to same-sex couples validly entered in other states where legal, violates the rights secured by the 14th Amendment to the U.S. Constitution," Black said. "(They're) denied their fundamental right to marry a person of their choosing and the right to remain married."

Black said he'll issue the ruling April 14. The civil rights attorneys who filed the February lawsuit did not ask Black to order the state to perform gay marriages, and he did not say he would do so.
Ohio State Attorney General Mike DeWine (R) has announced that he will appeal the ruling to the Sixth Circuit Court of Appeals.
Honey Maid responds
Timothy Kincaid
April 3rd, 2014
After Honey Maid's delightful commercial about the wholesomeness of non-traditional families, they got some feedback.
Here is their response.
You will buy Honey Maid graham crackers after you see this. I don't care if you hate graham crackers, you will find yourself at the grocery store with Honey Maid in your basket.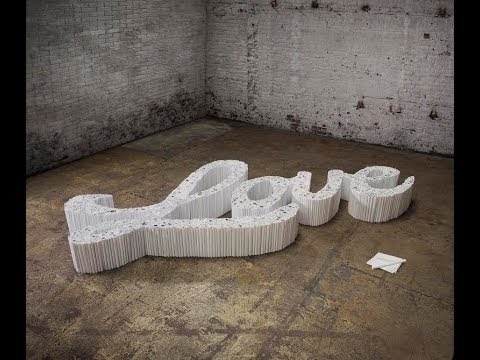 Civil unions are coming to Malta
Timothy Kincaid
April 2nd, 2014
Malta is tiny dot in the Mediterranean Sea south of Sicily. Last September the legislature introduced a bill to provide civil unions which would have all the rights and responsibilities as marriage (including adoption). On February 25th the bill passed committee and now awaits the final third reading before becoming law.
The bill has been on hold since that time due to refusal by the President to sign the bill. (Times of Malta)
Times of Malta reported this morning that the government had postponed the final approval of the Civil Unions Bill as the President had informally told Dr Muscat that he was not willing to sign it into law.

The Bill has been awaiting third reading for five weeks. It would then need to be signed by the President before becoming law. The government is now waiting until President George Abela's term of office ends on April 4.
Although the incoming President is among the roughly 98% of the half million population that is Catholic, she has no problem signing the bill.
Dr Abela will be succeeded by Family and Social Solidarity Minister Marie-Louise Coleiro Preca who, despite being a staunch Catholic and having opposed divorce, has made it clear she has no problem signing the Bill.

Soon after being nominated for the presidency, Ms Coleiro Preca said since this Bill was an electoral commitment made by the government before the last election she had no problem with it.
The deputy prime minister has promised that the bill will be given its final vote "soon". To the best of my knowledge, no provision of falcons is required as a condition of the bill.
Regnerus claims judge had bias
Timothy Kincaid
April 2nd, 2014
There was, for a brief time, a period in which I was open to argument that Mark Regnerus was a principled researcher whose conclusions were misconstrued by others and whose intent was the advancement of knowledge in the area of family structures. Though he was religious and his research was funded by a conservative organization, that did not preclude him from credibility.
And, indeed, for a while he claimed that he didn't assert the conclusions that anti-gay media attributed to his paper. Until it became clear that his "not asserting" was a technicality, a game he played so as to advance deception while holding to "but I didn't personally say it".
And, following the criticism of his employer and the denunciation by Judge Friedman, the world knows Regnerus to be a charlatan willing to sell his integrity in a futile attempt to forward his anti-gay agenda.
Take, as an illustration, his latest whine in his ongoing effort to portray his dishonesty as a badge of martyrdom. (Anti-gay Catholic website LifeSiteNews)
"I frankly don't understand why the judge elected to pass on a discussion of some of the very real concerns our research raised," Regnerus told LifeSiteNews in an e-mail. Regnerus says Friedman "chose to privilege certain scholars as well as research that leaned on self-selected samples."
…
"it's as if raising standard methodological issues on this subject is just unwelcome today, unless it's clear that you are friendly to the political goals of the same-sex marriage movement."
Yeah, that's it. It's not that your study of children of broken families had no relevance to a case about couples wishing to create intact families. No, it must be judicial bias.
Say bye-bye to your career, Mark. Bye-Bye.
Harvey Milk Stamp Unveiled
Jim Burroway
April 2nd, 2014
From Linn's Stamp News:
A black-and-white photograph of Harvey Milk (1930-78) will be used for the central design of the forthcoming United States commemorative forever stamp honoring the San Francisco political figure and gay rights activist.

The stamp will be issued on Harvey Milk Day, May 22, in a location or locations yet to be determined. Both Washington, D.C., and San Francisco are potential first-day cities.
May 22 will be Milk's 84th birthday.
New marriage poll
Timothy Kincaid
March 27th, 2014
From the Christian Science Monitor
The United States is in the midst of a broad and rapid change in attitudes about gay marriage, with 55 percent now favoring full recognition of same-sex marriage and 40 percent opposed, according to a national survey released on Thursday.

The poll, conducted for a gay rights organization, found that support for same-sex marriage is highest among young adults, with 75 percent approval among those ages 18 to 29. Among that group, 58 percent said they are strongly in favor, compared with 13 percent of 18- to 29-year-olds identified as strongly opposed.

The only age group with a majority opposed to such recognition is those 65 years and older. Among that group, 55 percent said they disagree with gay marriage.
The synopsis says that it has a 3.1% margin of error, but I have not yet found a link to the poll questions, so I don't know the extent to which I can trust the poll's accuracy.
But while the numbers are more aggressive than other media polling, they are not way outside what we've seen lately.
4 year old murdered by mother
Timothy Kincaid
March 27th, 2014
Some things are just too disgusting to even comment about: (The Oregonian)
Jessica Dutro believed her 4-year-old son, Zachary Dutro-Boggess was gay, prosecutors told the court Wednesday, and that was her motive for subjecting him to deadly beatings.

Dutro, charged with murder, murder by abuse and second-degree assault, is on trial in Washington County Circuit Court.

Emergency crews brought Zachary to a Portland hospital Aug. 14, 2012, where doctors determined he was dying from trauma to his abdomen that caused tears in his bowel. He was taken off life support two days later.
San Diego Mayor co-chairs marriage equality group
Timothy Kincaid
March 27th, 2014
From Freedom to Marry:
Today Republican Mayor Kevin Faulconer of San Diego became a chair of Mayors for the Freedom to Marry, joining fellow chairs Kasim Reed of Atlanta; Julián Castro of San Antonio; Michael Nutter of Philadelphia; Annise Parker of Houston; Greg Stanton of Phoenix; and Eric Garcetti of Los Angeles.

"I am a strong supporter of marriage equality," said San Diego Mayor Kevin Faulconer. "I came to my decision after speaking with my fellow San Diegans about the importance of ensuring that everyone in love has access to the respect, dignity and protections offered by marriage. I value freedom, family, and individual liberty, and I'm proud to join Mayors for the Freedom to Marry to continue making the case for marriage nationwide."
The group has about 400 mayors from cities in 38 states.
Zimbabwe: it's ok to stab gay people
Timothy Kincaid
March 26th, 2014
It's beginning to look as if the entire population of the continent of Africa has lost its collective mind. Here's the latest evidence.
In Zimbabwe, a man was acquitted of stabbing another man because he accused the victim of being gay. (DailyNews)
With regard to the nature of the case, [regional magistrate Sikhumbuzo] Nyathi also admitted that issues pertaining to homosexuality in Zimbabwe were controversial.

"In Zimbabwe, the issue of homosexuality is a controversial one to such extent that it has drawn into the fray, the highest office in the country. Some people are known to hold strong views on homosexuality," he said.

As a result Nyathi, found Phiri not guilty.
Michigan Episcopalians on marriage
Timothy Kincaid
March 25th, 2014
What do you do if the Speakers for Jesus speak words that reflect the message of no Jesus that you know? If you are Episcopal Bishops in Michigan, you take to the papers. (Detroit Free Press)
As Christians, we cannot be silent as our state's highest laws discriminate against segments of our society based on the personal biases of those in power, particularly when a majority of Michigan's population now supports marriage equality. To remain silent is to be complicit in the decline of our society through demonizing unprotected minorities, segregation based on sexual preference, denial of benefits to selected groups, and fear-based prejudice. Our continued silence can lead only to further discrimination, bullying and other forms of physical, emotional and spiritual violence.
Amen
Judge Friedman on Mark Regnerus
Timothy Kincaid
March 25th, 2014
The Michigan trial on the constitutionality of excluding same-sex couples from the rights and responsibilities of marriage was (after Hawaii and California) only the third case to present and try the facts presented by the various sides. And, as such, the ruling by Judge Friedman was important not just for finding the ban unconstitutional but also in its measure of the merits of the arguments presented.
Particularly interesting was US District Court Judge Bernard Friedman's opinion on the arguments presented by star witness Mark Regnerus, whose "study" comparing children raised in intact heterosexual families to, well, something else, has been touted by anti-gays as their smoking gun.
It's a bit lengthy, but here it is in its entirety:
In defense of their asserted justifications for the MMA, the state defendants first called sociologist Mark Regnerus. Regnerus's testimony focused on the results of his 2012 "New Family Structures Study" ("NFSS"), a survey data collection project that was formulated to assess adult outcomes of children who reported that one of their parents had been in a "romantic relationship with someone of the same-sex" during the respondents' childhood years. Of the 15,000 participants ranging in age from 18 to 39, 248 of them reported that one of their parents had been in such a romantic relationship. From this sample, 175 reported that their mother had a same-sex romantic relationship while 73 reported that their father had been romantically involved with another man. Regnerus then compared the adult outcomes of these two subgroups with another set of participants who were raised by intact biological parents. The outcomes of these groups were significantly different.

Regnerus found that children who reported that their mothers had a same-sex relationship were less likely to pursue an education or obtain full-time employment and more likely to be unemployed and receiving public assistance, more likely to experience sexual assault, more likely to cheat on their partners or spouses and more likely to have been arrested at some point in their past. Similarly, Regnerus discovered that children who reported that their fathers had a same-sex relationship were more likely to have been arrested, more likely to plead guilty to non-minor offenses and more likely to have numerous sexual partners.

Although Regnerus touted the NFSS as one of the few studies to use a large representative pool of participants drawn from a random population-based sample, other sociological and demographic experts, including Rosenfeld and Gates, heavily criticized the study on several grounds. First, it failed to measure the adult outcomes of children who were actually raised in same-sex households. This is because the participants' household histories revealed that many parental same-sex romantic relationships lasted for only brief periods of time. And many of the participants never lived in a same-sex household at all. Regnerus reported that "just over half (90) of the 175 respondents whose mother had a lesbian relationship reported that they did not live with both their mother and her same-sex partner at the same time." Id. at 11. Second, many critics voiced their concern that the NFSS made an unfair comparison between children raised by parents who happened to engage in some form of same-sex relationship and those raised by intact biological families. This is because almost all of the children in the former group were the offspring of a failed prior heterosexual union, which produced a significant measure of household instability and parental relationship fluctuation.

Even Regnerus recognized the limitations of the NFSS. In his expert report, Regnerus acknowledged that "any suboptimal outcomes may not be due to the sexual orientation of the parent" and that "[t]he exact source of group differences" are unknown. Defs.' Ex. 28 at 5. Moreover, of the only two participants who reported living with their mother and her same-sex partner for their entire childhood, Regnerus found each of them to be "comparatively well-adjusted on most developmental and contemporary outcomes." Id. at 11. Nonetheless, Regnerus testified that there is no conclusive evidence that "growing up in households wherein parents are in (or have been in) same-sex relationships" does not adversely affect child outcomes. Id. at 16.

The Court finds Regnerus's testimony entirely unbelievable and not worthy of serious consideration. The evidence adduced at trial demonstrated that his 2012 "study" was hastily concocted at the behest of a third-party funder, which found it "essential that the necessary data be gathered to settle the question in the forum of public debate about what kinds of family arrangement are best for society" and which "was confident that the traditional understanding of marriage will be vindicated by this study." See Pls.' Motion in limine to Exclude Testimony of Mark Regnerus, Ex. 9. In the funder's view, "the future of the institution of marriage at this moment is very uncertain" and "proper research" was needed to counter the many studies showing no differences in child outcomes. Id. The funder also stated that "this is a project where time is of the essence." Id. Time was of the essence at the time of the funder's comments in April 2011, and when Dr. Regnerus published the NFSS in 2012, because decisions such as Perry v. Schwarzenegger, 704 F. Supp. 2d 921 (N.D. Cal. 2010), and Windsor v. United States, 833 F. Supp. 2d 394 (S.D.N.Y. 2012), were threatening the funder's concept of "the institution of marriage."

While Regnerus maintained that the funding source did not affect his impartiality as a researcher, the Court finds this testimony unbelievable. The funder clearly wanted a certain result, and Regnerus obliged. Additionally, the NFSS is flawed on its face, as it purported to study "a large, random sample of American young adults (ages 18-39) who were raised in different types of family arrangements" (emphasis added), but in fact it did not study this at all, as Regnerus equated being raised by a same-sex couple with having ever lived with a parent who had a "romantic relationship with someone of the same sex" for any length of time. Whatever Regnerus may have found in this "study," he certainly cannot purport to have undertaken a scholarly research effort to compare the outcomes of children raised by same-sex couples with those of children raised by heterosexual couples. It is no wonder that the NFSS has been widely and severely criticized by other scholars, and that Regnerus's own sociology department at the University of Texas has distanced itself from the NFSS in particular and Dr. Regnerus's views in general and reaffirmed the aforementioned APA position statement.
Translation: liar, liar, pants on fire.
Fred Phelps Died
Jim Burroway
March 20th, 2014
The bigot died last night just before midnight.
It's a good day not to be anti-gay
Timothy Kincaid
March 19th, 2014
Remember when marriage equality passed in Illinois with the (necessary) support of a handful of Republicans. And remember how the anti-gays pledged to destroy the GOP traitors and replace them with true loyal purveyors of discrimination and hate.
Well, there's this (WaPo)
None of the Republicans who voted for gay marriage lost.

When the Illinois state House passed a bill to legalize gay marriage last fall, just three out of 47 Republicans voted for it. On Tuesday, none of them lost. State Rep. Tom Cross (R) cruised to a 14-point victory in the primary for state treasurer while state Rep. Ed Sullivan (R) easily won renomination in his district. The third, state Rep. Ron Sandack (R), narrowly edged out his opponent by fewer than 200 votes, according to an unofficial tally. The close margin could mean the race goes to a recount. Sandack and Sullivan both faced pressure from third-party groups looking to oust them over their gay marriage votes. In Sandack's case, the issue became a central focus. Had the three Republicans lost, it would have probably given pause to Republicans considering backing gay marriage in other states where the matter comes up in the future. But given two decisive wins and a third tentative victory, gay rights advocates have a lot to be happy about a day after the election.
Go vote
Timothy Kincaid
March 18th, 2014
Something called Ranker allows participants to post things which are then ranked by vote. The wacky folks at World Net Daily were pushing to get WND 'ranked' by this arbitrary polling silliness and, for fun, several gay websites have joined.
I just included Box Turtle Bulletin in the mix. Have yourself a little fun and go join the ranking.
NEWS FLASH: Phelps Expelled For Being Too Nice
Jim Burroway
March 17th, 2014
Who knew he could be such a fag-enabler?
Pastor Fred Waldron Phelps Sr. was excommunicated from the Westboro Baptist Church after advocating a kinder approach between church members.

The excommunication occurred after the formation of a board of male elders in the church. The board had defeated Shirley Phelps-Roper, the church's longtime spokeswoman, in a power struggle, and Fred Phelps Sr. called for kinder treatment of fellow church members.

The board then ejected Fred Phelps Sr., who founded the church in the 1950s.

…Among the members of the church's board of elders are Fred Phelps' sons Jonathan Phelps and Timothy Phelps, and Steve Drain, who is now the church spokesman. In recent months, calls to Shirley Phelps-Roper have been answered by Drain.
I guess that explains why Shirley Phelps-Roper has been out of the limelight lately. Drain says that reports of Phelps' imminent death are "not well informed."
What Happens After Phelps Is Gone?
Jim Burroway
March 17th, 2014
Does Westboro dry up and go away? That's what happens to most personality-driven cults, but if reports of  Phelps's excommunication are true, then it looks like the rest of the Phelps clan is already taking steps to make sure that doesn't happen. Nate Phelps, Fred Phelps Sr.'s estranged and excommunicated son, explains why Phelps pere's own excommunication is so important:
The death of Fred Phelps Sr. will raise a big issue for the church members because they don't believe any of them are going to die, Nate Phelps said.

"They fully expected that Christ is going to return, and they are going to be taken up with him because they think that death is a judgment from God," Nate Phelps said. "So far, that illusion has held because none of them has passed.

"They're clear about that, that they're not going to feel the sting of death," Nate Phelps said. But anytime a prophecy fails, the notion that that will dismantle the system is far from true, and the system is stronger and bigger because they have to dig down deep and come up with "some palatable justification" to move forward, he said.
The excommunication could be the very thing to provide that "palatable justification."