Luxembourg legalizes same-sex marriage
Timothy Kincaid
June 18th, 2014
From rtl.fr
Ce pays de tradition catholique, qui avait reconnu en 2004 le droit à l'union civile aux couples du même sexe, est ainsi le 11e pays européen à reconnaître le mariage gay. "Le Luxembourg deviendra plus solidaire et plus juste", s'est félicité le ministre de la Justice, Félix Braz, à l'issue des débats à la Chambre des députés ce mercredi. Les premières unions devraient être célébrées au début de l'année 2015 , la loi devant entrer en vigueur six mois après son vote.
in English (google translation)
The Luxembourg Parliament voted by a large majority in favor of marriage and adoption for gay couples, this Wednesday, June 18. This traditionally Catholic countries, which in 2004 had recognized the right to civil unions for same-sex couples, so is the 11th European country to recognize gay marriage. "Luxembourg become more inclusive and just" is congratulated the Minister of Justice Felix Braz, following debates in the House of Representatives on Wednesday. First unions should be celebrated at the beginning of 2015, the Act to come into force six months after the vote.
Earlier, opponents of equality had attempted to derail – or at least delay – the long anticipated vote. But they were unable to rally the minimum opposition. They needed 4,500 signatures on a public petition (about eight tenths of one percent of the population) but were only able to collect 3,187 signatures.
The Daily Agenda for Wednesday, June 18
Jim Burroway
June 18th, 2014
TODAY'S AGENDA:
Pride Celebrations This Weekend: Barcelona, Spain; Biarritz, France; Beaumont, TX; Berlin, Germany; Butte, MT; Chicago, IL; Columbus, GA; Columbus, OH; Denver, CO; Durango, CO; Edinburgh, UK; Ft. Myers, FL; Houston, TX; Huntsville, AL; Iowa City, IA; Juneau, AK; Knoxville, TN; Lancaster, PA; Lander, WY; Lisbon, Portugal; Longview, TX; Louisville, KY; Nanaimo, BC; Napa, CA; New Orleans, LA; Oklahoma City, OK; Oldenburg, Germany; Olympia, WA; Oslo, Norway (Europride); Portland, ME; Providence, RI; Salem, MA; Salisbury, NC; Sardinia, Italy; Saskatoon, SK; Shanghai, China; Schenectady, NY; Sioux Fall, SD; Springfield, MO; Syracuse, NY; Thessaloniki, Greece; Toronto, ON (WorldPride); Wilton Manors, FL; Wuppertal, Germany; York, UK.
Other Events This Weekend: Durban Gay and Lesbian Film Festival, Durban, South Africa; AIDS WAlk, Oakland, CA; Frameline 38 International LGBT Film Festival, San Francisco, CA.
TODAY'S AGENDA is brought to you by:

Animal print swimming trunks, a matching "swim coat," and a "swim cup of foam rubber for under swimwear" to finish out the ensemble. What more could you want? Ah Men was both a West Hollywood clothing store and a line of clothing that was sold from 1962 through the early eighties. They eventually had additional stores in the Silver Lake area and in Houston, but they did most of their business through their catalogue which, because of its special appreciation of the male body, was especially popular with gay men throughout the country. In that way, Ah Men set the standard for the International Male clothing catalogues of the 1980s and 1990s.
TODAY IN HISTORY:
► Daytime Soap Introduces First Gay Teen Character: 1992. The daytime dramas known as soap operas had been a staple of radio, and then television, for some sixty years, but by the 1990s, the genre was looking increasingly tired and outdated thanks to the popularity of daytime talk shows like Jerry Springer, Sally Jesse Rafael and Rikki Lake. With the soaps now competing with real-life drama (or at least a facsimile thereof) from these sensationalistic talk shows, producers understood that they needed to bring their story lines to the 1990s or loose whatever audience they still had.
ABC's One Life to Live, which had been on the air since 1968 with a story line tackling women's issues and race, seemed the obvious candidate to run a new story line exploring homophobia and the difficulties of being a gay teen. Billy Douglas (played by Ryan Phillippe), a newcomer to the town of Lianview, was reluctant to tell anyone about his homosexuality, especially his parents. He did, however, confide in the town's compassionate pastor, Rev. Andrew Carpenter. But a scheming woman who Carpenter scorned (there's always at least one in a soap opera) began circulating rumors around town that the pastor had been molesting Billy. In a dramatic scene, the entire town, led by Billy's parents, confronted Carpenter and demanded that he resign, the pastor delivered a riveting sermon against the evils of prejudice and homophobia. This led Billy to take a public stand in support of Carpenter — and to come out to his parents.


In 2010, Phillippe talked about what it was like to play a gay teen in 1992:
Me and the guy who played my boyfriend might've held hands once or twice, but that was it. The age of those characters had something to do it, but things also weren't as liberal in 1992. Still, I felt lucky to play the first gay teenager on television —- not just daytime but television, period. What was so amazing about that for me was the response I got through fan letters that my mother and I would read together. Kids who'd never seen themselves represented on TV or in movies would write to say what a huge support they found it to be. One kid said he'd considered suicide before seeing a character like him being accepted. I also heard from a father, a mechanic, who hadn't spoken to his son since he came out. When our show came on in his shop, it gave him some insight and understanding as to who his son was, so it opened up communication between them. As much as you can write off how silly the entertainment industry can be, it can affect change and make people see things differently. That's beautiful.
Phillippe's character left Lianview to attend Yale later that summer, and Phillippe left One Life to Live for good in 1993. ABC announced One Life to Live's cancellation in late 2011, with the last episode airing on January 13, 2012.
TODAY'S BIRTHDAY:
► Agnes Goodsir: 1864-1939. An Australia-born painter, Agness Goodsir joined a mass exodus of artists from down under seeking the artistic stimulation and freedom that had blossomed in Paris in the early 20th century. That's where Goodsir studied at the Académie Delécluse, the Académie Julian and then the Académie Colarossi.
Her constant companion was Rachel Dunn, who was depicted in several of her paintings, including Morning Tea (1925), Girl with Cigarette (1925), The Letter (1926) and The Chinese Skirt (1933). She was best known for her portraits including, reportedly, one of Mussolini. When she died in 1939, she left her remaining paintings to Rachel Dunn, who sent about forty to Agnes's family in Australia and others to Australian galleries. The Agnes Goodsir memorial scholarship at the Bendigo Art Gallery, where her work first appeared, is named in her memory.
If you know of something that belongs on the agenda, please send it here. Don't forget to include the basics: who, what, when, where, and URL (if available).
And feel free to consider this your open thread for the day. What's happening in your world?
The Daily Agenda for Tuesday, June 17
Jim Burroway
June 17th, 2014
TODAY'S AGENDA is brought to you by:

When Broadway Sam's was renovated in 1972, it was decked out with a new front, ceiling, multicolored lights and a new 12 foot by 22 foot solid Plexiglass dance floor, which meant that it was ready-made for a few years later when the club became Banana's disco. The location is now a parking lot.
TODAY IN HISTORY:
► Premiere of Documentary of Drag Queen Competition: 1968. The documentary The Queen makes its premiere in a theater in New York City. The film, shot almost entirely with hand-held cameras, is a primitive pre-Stonewall prequel to Paris is Burning, and follows the behind-the-scenes preparations for the Miss All-America Camp Beauty Pageant – a national drag queen competition in New York City. The conversations recorded in the dressing rooms about draft boards, sexual and gender identity, sex reassignment surgery, and being a drag queen captures a very specific time in LGBT history. If you are ever lucky enough to see it, keep a very sharp eye out whenever the camera pans to the audience. You might just get a quick glimpse of Andy Warhol in his trademark platinum wig. The VHS release has long been out of print, but portions from the documentary have been posted on YouTube.
► 55 YEARS AGO: Liberace Wins Libel Case: 1959. Liberace — his real name was Wladziu Valentino Liberace, but like Cher and Madonna he was known by a single name on stage — had become a piano-playing sensation in the U.S. in the 1950s. He started as a classical pianist, but he quickly added schmaltz and elements of Las Vegas showmanship (extravagant costumes, massive diamond rings, and his signature candelabra) to his repertoire of classics, show tunes, film scores and popular songs, all of which took his performances in a decidedly unclassical direction. His curly black hair, long eyelashes and bright smile made him a sex symbol for an odd collection of somewhat nerdy teenage girls, their middle-aged mothers and even their grandmothers — and for not a few gay men who understood what they were seeing. His flamboyance attracted questions about his sexuality, but those questions didn't do much to dent the popularity of his his hit television series and packed concert halls.
But in 1956, a Daily Mirror columnist who went by the pen name Cassandra (real name: William Connor) wrote a scathing article the day after Liberace's arrival in London for a live BBC broadcast and a European tour. If everyone else was willing to go along with Liberace's persona of being sweet, sensitive, sensational and straight, Connor had no intention of playing along:
He is the summit of sex – the pinnacle of masculine, feminine, and neuter. Everything that he, she and it can ever want. I spoke to sad but kindly men on this newspaper who have met every celebrity coming from America for the past 30 years. They say that this deadly, winking, sniggering, snuggling, chromium-plated, scent-impregnated, luminous, quivering, giggling, fruit-flavored, mincing, ice-covered heap of mother love has had the biggest reception and impact on London since Charlie Chaplin arrived at the same station, Waterloo, on September 12, 1921.
Liberace replied with at telegram: "What you said hurt me very much. I cried all the way to the bank." But he also decided to sue for libel. The case finally reached a London courtroom in 1959. On June 6, Liberace took the stand and denied that he was gay. He also denied that he was even a sex symbol. "I consider sex appeal as something possessed by Marilyn Monroe and Brigitte Bardot. I certainly do not put myself in their class," he said, prompting laughter in the court room. When Connor took the stand, he denied trying to imply that Liberace was gay, although he found it difficult to square that claim with his word choices for his column. The most damning phrase, according to news accounts of the day, was his use of "fruit-flavored." Apparently that was not the phrase to be tossed around at just anyone.
With no proof of actual homosexual activity on Liberace's part — there were no former lovers to testify, no police arrests to report — the jury returned a verdict of guilty against Connor and the Daily Mirror, and awarded damages of $22,400. But today of course we know what was true all along: that he was actually gay even though he never came out of the closet during his lifetime. His estate and many of his remaining fans continued to deny for many years the numerous reports that when he died in 1987, it was AIDS that killed him.
► Guin "Richie" Phillips Murdered: 2003. One fine Wednesday in June, two fishermen pulled a suitcase out of Rough River Lake, located about midway between Elizabethtown and Owensboro, Kentucky. When they pulled it up and unzipped it, they found the grizley remains of Guin "Richie" Phillips, a 36-year-old gay man from Rineyville, near Elizabethtown. He was identified by some personal items and a University of Kentucky Wildcat tattoo on his shoulder. Phillips had disappeared on June 17.
When his mother reported her son missing, she told police that she feared that he had been harmed because he was gay. Her fears proved correct. Police arrested Joshua Cottrell, 21, and charged him with Phillip's murder. Cottrell had been seen having lunch with Phillips in Elizabethtown, and they were seen together in Phillip's truck that same day. Several days later, the truck was found abandoned in Southern Indiana. Prosecutors announced that they would seek the death penalty.
When the trial finally got under way in 2005, a mutual friend testified that Cottrell had bought a set of luggage at J.C. Penney's and told the friend that he planned to do some travelling. Cottrell also said that he would "cold-cock" Phillips if he ever made a pass at him. Cottrell's aunt testified that Cottrell had confessed to the crime but his family didn't believe him. According to the aunt, Cottrell invited Phillips to his motel room and asked Phillips if he liked him. Phillips said yes, and Cottrell chocked him to death.
But Cottrell testified that Phillips came to his motel room uninvited, tried to kiss him, and tried to force him to into oral sex. Cottrell's attorney told the jury that the killing was fully justified. "This kid is not a killer," Scott Drabenstadt said during closing arguments. "This kid is not a robber. Yes, he did some very inappropriate things with the body. … But what set it all in motion, he was privileged to do. What set it in motion were the actions of a 36-year-old man."
That "gay panic defense," despite the testimony from Cottrell's own relatives, was all that was needed to convince the jury to reject the more serious charge of murder in favor of second degree manslaughter. They recommended 30 years, but Kentucky law limited the term to twenty. Phillips's brother told a reporter, "I think they were looking at my brother being a homosexual when they made their decision to pick the lesser charge." Cottrell was sentenced to the maximum twenty years. He is now more than half way through his term and has been eligible for parole since 2007.
TODAY'S BIRTHDAY:
► Carl Van Vechten: 1880-1964. A writer and a photographer, Carl Van Vechten was fascinated with African-American culture and became a patron on the Harlem Renaissance. In 1926, he published his controversial 1926 novel Nigger Heaven, which portrayed the intellectuals, political activists, workers, and others who inhabited the "great black walled city" of Harlem. The book by a white author split Harlem down the middle: Langston Hughes was among the book's fans and defenders (Hughes even wrote new poems to replace the songs used in the book's first printing), while W. E. B. Du Bois and Alain Locke condemned it as an "affront to the hospitality of black folks."
The question of whether a white man could truly know the Black experience lies at the very heart of the controversy surrounding Van Vechten's life. Some of Van Vechten's affinity for African-Americans can be traced to his wealthy family while growing up in Cedar Rapids, Iowa. His father endowed a school for African-Americna children, and he instructed his sons to always address the family's employees with "Mr." and "Mrs.", regardless of their race. After graduating from the University of Chicago, he moved to New York to become the music and dance critic for The New York Times. In 1913, he took a year-long trip to Europe where he met Gertrude Stein and helped to get her work published.
In the 1920s, he began publishing novels himself, many of which containing sly and witty references to homosexuality. His 1923 novel, The Blind Bow-Boy includes a character he called "the Duke of Middlebottom," whose stationery sported the slogan, "A thing of beauty is a boy forever." It was about this time that Van Vechten emerged as a notable advocate for Black culture, writing articles in Vanity Fair celebrating the music of the Harleem Renaissance — the blues, jazz and spirituals which he said were the only authentic American musical forms. He also promoted writers of "the New Negro movement": Alain Locke, Langston Hughes, Wallace Thurman, among others. In the 1930, Van Vechten took up photography and became known for his portraits of some of the leading artists of the day, including Langston Hughes, Marian Anderson, Pearl Baily, Josephine Baker, Marlon Brando, Truman Capote, Ella Fitzgerald, Billie Holiday, Lena Horne, Mahalia Jackson — the list is nearly endless.
Although Van Vechten had married the Russian-born actress Fania Marinoff in 1914, Van Vechten was gay. This was evident when his papers were unsealed twenty-five years after his death in 1964:
As the 25-year mark drew near, scholars assumed they were about to unveil Van Vechten's diaries. "They said, 'Of course, this is going to be exciting, and let's open those journals and have a party,' and the curator said, 'Well, I don't think so…' It was a good instinct." The few people who did attend the 1989 opening, including Willis, were shocked by what they found: 18 scrapbooks of graphic homoeroticism, full of mischief and devoid of explanation.

…Van Vechten collected newspaper clippings chronicling Harlem drag balls, early sex-change operations ("GI Who Turned Woman is a Happy Beauty"), court cases for "morals charges," and abuse incidents. He assembled more restrained, if still theatrical, black and white photographs of male nudes, both Caucasian and African American, which most scholars think are mostly or entirely the work of Van Vechten. Nothing escaped him: Photos of ambiguously homoerotic Greek vases, labeled in childishly rounded handwriting, nestled against newspaper cutouts of male wrestlers locked in combat.
Emily Bernard's 2012 biography, Carl Van Vechten and the Harlem Renaissance: A Portrait in Black and White
, explores the contentious racial and sexual intersections between the multiple worlds that Van Vechten inhabited and chronicled.
If you know of something that belongs on the agenda, please send it here. Don't forget to include the basics: who, what, when, where, and URL (if available).
And feel free to consider this your open thread for the day. What's happening in your world?
Ontario Selects Lesbian as Premier
Jim Burroway
June 16th, 2014
Ontario voters gave the nod to the Liberal Party in the province's parliamentary elections, giving the party a sweeping majority over the Progressive Conservatives and New Democratic Party. This win confirms Liberal leader Kathleen Wynne as Ontario's first woman premier and Canada's first elected openly gay provincial leader.
Ms. Wynne's Liberals utterly dominated Toronto and the surrounding suburbs, and appeared poised to make gains in both. The PCs looked set to lose seats on the back of Mr. Hudak's hard-right platform, while Andrea Horwath's New Democrats made modest gains.

The Grits jumped out to a lead almost as soon as the polls closed and never lost it through the night. Around 9.30 p.m. ET, as it became clear they would win, supporters began to filter into Ms. Wynne's victory party in a downtown Toronto hotel ballroom, where the Premier was expected to speak later in the evening. They burst into a sustained, minute-long cheer at 10 p.m. ET when it was obvious Ms. Wynne had won a majority.
The Globe and Mail describes Wynne's victory as a dramatic come-from-behind win, with her wife, Jane Rounthwaite, at her side every step of the way. She had become Premiere in February of 2013 after the resignation of her predecessor, Dalton McGuinty and she became the new party leader. The Liberal Party had been ruling as a minority party until the NDP rejected the 2014 Liberal Budget, a move which triggered new elections.
The Daily Agenda for Monday, June 16
Jim Burroway
June 16th, 2014
TODAY'S AGENDA is brought to you by:

Rawhide opened in 1979 and its name said it all. It was a serious, cruisey, low-frills place that catered to the leather/levi crowd. Its black walls were decorated with Tom of Finland posters and a beat up motorcycle hung from the black-painted ceiling above a red-velvet pool table. The landmark bar closed last year after the landlord nearly doubled the rent from $15,000 to $27,000 per month. The building today houses yet anther one of those West Coast pizza chains that are infecting the gentrifying Chelsea neighborhood. The landlord, without even the slightest hint of irony, hailed the new tenant as "something with a little more local flair where the community would like to patronize."
TODAY IN HISTORY:
► 60 YEARS AGO: Philadelphia's Packer Street-Gloucester City Bridge Named for Walt Whitman: 1954. Walt Whitman spent his last nineteen years in Camden, New Jersey, just across the Delaware River from Philadelphia. More than sixty years later, the Delaware River Port Authority's Special Committee on Bridge Names voted unanimously to name a suspension bridge, then under construction connecting nearby Gloucester City, New Jersey to Philadelphia's Packer Avenue, for Camden's adopted hometown hero in advance of the centenary of the first publication of Leaves of Grass.
The announcement was made, the Centenary was celebrated in 1956, and the bridge's construction continued with its opening slated for the spring of 1957. That should have been the end of the matter.
And it would have been, until Father Edward Lucitt, director of the Holy Name Union of the Diocese of Camden, Monsignor Joseph McIntyre, and seven other Holy Name Society leaders in Southern New Jersey wrote to complain that "Whitman himself had neither the noble stature or quality of accomplishment that merits this tremendous honor, and his life and works are personally objectionable to us."
That letter, from December 16, 1956, was motivated by a series of articles in the Camden diocesan weekly newspapers by Rev. James Ryan, who denounced Whitman as a third-rate poet and a scandal to decency. Other Catholic publications picked up on the controversy and went through Whitman's published work with a fine tooth comb. They criticized a line in Section 32 of "Song of Myself" where Whitman praises the irreligiosity of animals ("They do not make me sick discussing their duty to God"), and especially, of course, "As I Lay With My Head in Your Lap, Camerado." In January 1957, the Committee received 467 copies of a mimeographed form letter, signed by clerics, nuns and lay people from across Philadelphia and southern New Jersey, which mixed moralizing with then-common red-baiting rhetoric:
Gentlemen:

We oppose the naming of the new $90,000,000 bridge as a memorial to Walt Whitman for the following reasons:

(1) He is not great enough to deserve this honor. In what way has he inspired or influenced American democracy for good?

(2) He boasted of his immoralities and published immorality as a personal experience.

(3) He held Christianity in contempt, and affirmed himself as the new savior of mankind.

(4) He attempted to teach rebellion against the natural law of God, and the right order established by the tortured experience of the centuries.

(5) His political philosophy, dusted off the scrap heap during the depression, as the Voice of the Common Man, has proved alien to Jeffersonian Democracy, and he is now the Poet Laureate of the World Communist Revolution.

Because the naming of the Bridge in his honor would raise him to the status of a national hero, give aid and comfort to the enemies of our established order of morality and democracy, make the teaching of religious concepts difficult, and bring the common stamp of morality in our heritage into contempt, we ask you to drop Whitman's name from the Bridge.
Not all Catholics were on board with the anti-Whitman campaign. An editorial in The Ave Maria, published at Notre Dame University, warned against the foolishness of wasting the moral weight of Catholic opinion on "less important matters" when there were other things to worry about (such as the showing of "obscene movies" and "legislation authorizing the distribution of birth control literature.") The New York Times picked up on the story, which led to a counter-campaign by those who either supported honoring Whitman or resented Catholic interference in public affairs. For at least one letter writer, Whitman's sexuality was not an issue. "Michael Angelo was a homosexual," he wrote to the committee. "Why don't they destroy the Sistine chapel?" Another letter to The New York Post expanded on that theme:
(They) "want to take Whitman's name off that bridge because he may have been abnormal sexually. If they succeed, their next job is to remove Michelangelo's statues from the Vatican, tear down St. Peter's Basilica and throw out all copies of Leonardo's Last Supper. Da Vinci was actually arrested on a charge of perversion and Michelangelo's sonnets suggest far more than any of Whitman's poems."
In the end, there appears to have been little desire among River Authority officials to consider changing the name. By the time the Walt Whitman Bridge opened to traffic on May on May 16, 1957, the controversy was over and mostly forgotten. Ten years later when the New Jersey Turnpike Authority renamed one of its service areas for Whitman, no one objected. Today, the Walt Whitman Bridge is a part of Interstate 76, which is known locally in the Philadelphia area as the Schuylkill Expressway.
[Source: Joann P. Krieg. "Democracy in Action: Naming the Bridge for Walt Whitman." Walt Whitman Quarterly Review 12, no. 2 (Fall 1994), 108-114. Available online here.
"Dal McIntire" (Don Slater) "Tangents." ONE Magazine 4, no. 3 (March 1956):7.]
► Rocky Horror Show Premieres: 1973. The stage musical The Rocky Horror Show premiered in London at the Royal Court's Theatre Upstairs, a tiny 63-seat venue set aside as a project space for new works. Starring Tim Curry as Dr. Frank-N-Furter — a "sweet transvestite from Transsexual, Transylvania" — the musical (set in Ohio!) follows the adventures of young lovers Brad Majors and Janet Weiss who came to the doctor's castle to call a cab because their car has a flat tire. The production featured lots of catchy songs ("Time Warp" and "Science Fiction, Double Feature"), risqué sexuality and of course, lots of makeup. The show was an instant hit, and the cast was signed for a soundtrack album right after the show's second night. By the time the show closed seven years and four venues later, it has gone through 2,960 performances and picked up several added songs along the way.
The Rocky Horror Show opened on Broadway on March 10, 1975, but critics panned it and the show closed just three weeks later. That same year, the play was adapted for the film and retitled The Rocky Horror Picture Show. It became a must-see cult classic that has kept art houses in business for the next four decades. Because it is still officially in limited release, The Rocky Horror Picture Show is the longest-running theatrical release in film history.
► Sen. Lott Likens Gay People to Alcoholics, Sex Addicts, Kleptomaniacs: 1998. Senate Majority Leader Trent Lott (R-MS) appeared on Armstrong Williams's program to talk about abortion, disciplining children (he said he used a belt on his occasionally) and his childhood (growing up in Mississippi in the 1950s and early 1960s was a "good time in America." And he also spoke on the controversial subject of same-sex marriage, two years after the passage of the Defense of Marriage Act. Williams asked Lott what he thought about homosexuality. Lott replied, "You still love that person and you should not try to mistreat them or treat them as outcasts. You should try to show them a way to deal with that." He said his own father had had a problem with alcoholism, adding, "Others have a sex addiction or are kleptomaniacs. There are all kinds of problems and addictions and difficulties and experiences of this kind that are wrong. But you should try to work with that person to learn to control that problem."
President Bill Clinton's press secretary Michael D. McCurry blasted Lott's statement, saying it showed how difficult it was getting things done "when you're dealing with people who are so backward in their thinking. For over 25 years, it's been quite clear that sexual orientation is not an affliction, it's not a disease, it is something that is part of defining one's sexuality.'" Sen. Paul Wellstone (D-MN) seized on Lott's remarks to demand that Clinton's nomination of openly gay James Hormel as ambassador to Luxembourg to be brought to the Senate floor, a move that had been blocked by Lott. House Majority Leader Dick Armey (R-TX) came to Lott's defense: "I abide by the Bible… I do not quarrel with the Bible on the subject." The controversy eventually blew over and Lott kept his job as Senate Republican leader until 2002 when, at a party honoring the 100th birthday of Sen. Strom Thurmond (S-SC) who had run for President as a segregationist Dixiecrat candidate in 1948, Lott said that if Thurmond had won, "we wouldn't have had all these problems over the years." Those remarks finally led to his resigning his leadership position.
► Longtime Gay Activists Become First Same-Sex Couple to Marry in California: 2008. Phyllis Lyon and Del Martin of San Francisco had been together for fifty-five years when they were finally married at city hall. Their wedding capped a lifetime of advocacy for gay equality. In 1955, they and six other women founded the Daughters of Bilitis, the first major lesbian organization in the United States. Phyllis edited the DOB's newsletter The Ladder beginning in 1956, and Del edited The Ladder from 1960 to 1962. They also took turns as head of the Daughters until 1964, when they helped found the Council on Religion and the Homosexual. Phyllis was also the first open lesbian to serve on the board of the National Organization for Women in 1973. Meanwhile, Del was heavily involved in getting the American Psychiatric Association to remove homosexuality from its list of mental disorders.
The California Supreme Court ruled on May 15, 2008, that the state's ban on same-sex marriage was unconstitutional under the state constitution, and issued a temporary stay to give the state time to implement the necessary changes in its forms and procedures. That stay expired at 5:00 p.m. on June 16. San Francisco mayor Gavin Newsom selected Phyllis and Del for the honor of being the first same-sex couple in California to marry in a ceremony began at precisely 5:01 p.m.
Phyllis and Del enjoyed two months of officially wedded bliss before Del passed away in August of that year.
TODAY'S BIRTHDAY:
► Lou Sullivan: 1951-1991. The pioneering transgender activist had begun identifying as a "female transvestite" in 1973. Two years later, he moved to San Francisco and began identifying as a female-to-male transgender — and as a gay man. This didn't sit well with the so-called gender specialists of the day, who saw sexual orientation and gender identity as, more or less, the same thing — gay men really "wanted to be women," just like male-to-female transgenders, with only the degree of that "want" distinguishing the two. The idea that someone born female who identifies as a male but who also is attracted to other men — that just blew their minds, with many saying it just wasn't possible.
So when Sullivan sought surgery, he was consistently denied it because he was gay. He was able to obtain hormones from doctors who were not associated with gender clinics, and he began lobbying the Harry Benjamin International Gender Dysphoria Association (now known as WPATH, World Professional Association for Transgender Health), to recognize that, despite what the "experts" said, he really did exist. Sullivan wrote the first guidebook for FtM people, and he spent the rest of his life as an advocate and an educator as among the first to argue that there was a clear distinction to be made between sexual orientation and gender identity. His efforts eventually paid off, and in 1986 he was able to undergo genital reconstructive surgery. Later that year, he was diagnosed with AIDS, which exposed him to yet another kind of stigma. Just before he died in 1991, he wrote, "I took a certain pleasure in informing the gender clinic that even though their program told me that I could not live like a gay man, it looks like I'm going to die like one." The Lou Sullivan Society continues to serve the FtM community in the San Francisco Bay area.
If you know of something that belongs on the agenda, please send it here. Don't forget to include the basics: who, what, when, where, and URL (if available).
And feel free to consider this your open thread for the day. What's happening in your world?
The Daily Agenda for Sunday, June 15
Jim Burroway
June 15th, 2014
TODAY'S AGENDA:
Pride Celebrations Today: Anchorage, AK; Baltimore, MD; Bisbee, AZ; Blackpool, UK; Boston, MA; Edmonton, AB; Key West, FL; Luleå, Sweden; Memphis, TN (Black Pride); Nanaimo, Vancouver BC; Pittsburgh, PA; Portland, OR; Regina, SK; Shanghai, China; Sitges, Spain; Tel Aviv, Israel; Thunder Bay, ON; Vienna, Austria;  Wuppertal, Germany.
Other Events Today: Lesbian and Gay Stadtfest, Berlin, Germany; Cedar Point Gay Days, Cedar Point, OH; Out in the Vineyard Gay Wine Weekend, Sonoma, CA; Tel Aviv LGBT International Film Festival, Tel Aviv, Israel.
TODAY'S AGENDA is brought to you by:

Hagerstown, Maryland's Colonial Hotel appears to have been built sometime around 1917 as a five-story building with a mansard roof. The top floor was destroyed by a fire sometime in the middle of the 20th century, and the mansard roof was replaced with a flat one and the building shrank to four floors. Records indicate that Charles R. Smith and Billy Lee Anthis bought the building in 1974, and renovated the hotel. This may be when the lounge became the Bull Ring and began attracting a gay clientele from throughout Maryland, southern Pennsylvania, northern Virginia and the eastern panhandle of West Virginia. The building still stands in Hagerstown's downtown historical district, with the upper floors rented out as low-income apartments.
TODAY IN HISTORY:
► Senate Committee Orders "Pervert Inquiry": 1950. The Senate Committee on Expendatures in the Executive Department ordered an investigative subcommittee to investigate Washington D.C. police allegations that an estimated 3,750 gays and lesbians were being employed by the federal government (see May 19). Sen. Clyde R. Hoey (D-NC) was named to head the investigation. "The paramount objective is to protect the Government and the public interest," he explained, and promised the investigation will make "every effort to obtain all the pertinent facts" but without "subject(ing) any individual to ridicule.
The New York Times reported that Sen. Joseph McCarthy (R-WI), who had made numerous allegations concerning Communists and homosexuals in the federal government, agreed to remove himself from the panel, agreed to step down from the inquiry "to avoid being in a position of judging his own allegations. Sen. Andrew F. Schoeppel (R-KS) was named to take his place. Other panel members were Sens. Margaret Chase Smith (R-ME), John McClellan (D-AR), James Eastland (D-MS), Herbert O'Conor (D-MD) and Karl Mundt (R-SD).
TODAY'S BIRTHDAY:
► Neil Patrick Harris: 1973. NPH has successfully smashed two important acting barriers. A former child actor, he has successfully navigated the difficulties of becoming an adult actor in Broadway, film, and television. And he has also navigated the difficult transition from assumed-straight actor to a highly visible gay one, with partner David Burtka and twin children who were born in 2010. And as a very visible gay actor, he still manages to play straight roles on film and television. In addition, he has been an acclaimed host for the Tony Awards in 2009, 2011, 2012, and 2013. He didn't host the 2010 Tonys, but that year he did win an Emmy for hosting the 2009 Awards, and he won two more Emmys for hosting the 2011 and 2012 Tonys. His winning ways have continued this years with his performance in the Broadway premiere of Hedwig and the Angry Inch, for which he won a Drama Desk Award and a Tony for Best Actor in a Musical.
If you know of something that belongs on the agenda, please send it here. Don't forget to include the basics: who, what, when, where, and URL (if available).
And feel free to consider this your open thread for the day. What's happening in your world?
The Daily Agenda for Saturday, June 14
Jim Burroway
June 14th, 2014

It's Flag Day, a day established in 1916 to commemorate the Second Continental Congress's adoption of the Stars and Stripes on June 14, 1777. The original 1777 specification for the flag was simple: "Resolved, that the flag of the United States be thirteen stripes, alternate red and white; that the union be thirteen stars, white in a blue field, representing a new Constellation." That was it. Consequently, there were as many early American flag designs as there were flag designers.
In 1795, the number of stars and stripes rose to fifteen in honor of Vermont and Kentucky's entry into the union. As more states entered, flag makers added stars and stripes accordingly, although some flag makers decided having too many stripes made their flags look a little too busy. They took the initiative of going back to thirteen stripes for the original thirteen states. In 1818 when there were twenty states in the union, Congress decided to curb the potential stripe explosion and adopted the thirteen stripe flag with twenty stars, while specifying that new stars would be added as needed each July 4. But the stars' remained unregulated, and flag makers continued to demonstrate a great deal of creativity throughout the nineteenth century. When Arizona and New Mexico became the 47th and 48th states in 1912, Congress finally got around to declaring a uniform design for the stars and stripes.
Today, the flag's design is carefully regulated by the General Services Administration's specification DDD-F-416E (PDF: 1.16MB/34 pages!), with precise measurements and colors defined according to the CAUS Standard Color Reference of America. But very few commercially-made flags adhere to that standard: the measurements and aspect ratios are almost always wrong and the colors are typically off. Those that do are called Government Specification or G-Spec flags. The rest of us make do with whatever the particular manufacturer decides it will be. In some ways, things never really change much after all.
TODAY'S AGENDA:
Pride Celebrations This Weekend: Albany, NY; Anchorage, AK; Baltimore, MD; Bentonville, AR; Bisbee, AZ; Blackpool, UK; Boston, MA; Brooklyn, NY; Casper, WY; Chemnitz, Germany; Edmonton, AB; Grand Rapids, MI; Huntington, NY; Indianapolis, IN; Kalamazoo, MI; Key West, FL; Ljubljana, Slovenia; Luleå, Sweden; Lyon, France; Memphis, TN (Black Pride); Nanaimo, Vancouver BC; Nantes, France; Nashville, TN; Pittsburgh, PA; Portland, OR; Regina, SK; Sacramento, CA; San Mateo, CA; Shanghai, China; Sitges, Spain; Spokane, WA; Strasbourg, France; Tel Aviv, Israel; Thunder Bay, ON; Vienna, Austria; Warsaw, Poland; Wuppertal, Germany; Zagreb, Croatia; Zurich, Switzerland.
Other Events This Weekend: Lesbian and Gay Stadtfest, Berlin, Germany; Cedar Point Gay Days, Cedar Point, OH; AIDS Walk, Long Beach, CA; Out in the Vineyard Gay Wine Weekend, Sonoma, CA; Tel Aviv LGBT International Film Festival, Tel Aviv, Israel.
TODAY'S AGENDA is brought to you by:

The Florida-based gay photographic and lifestyle magazine David described Annie's Odds and Ends this way: "Annie's Odds 'n' Ends at the corner of Oakland Park Boulevard and 12th Ave, caters to the female set and keeps a clean, congenial atmosphere for the girls to relax in and meet new friends. No hassles here. Dance, play pool and enjoy yourself is the order of the day." The building is still there and is home to a sports bar.
THIS MONTH IN HISTORY:
► 100 YEARS AGO: Sexual Inversion Among Women in Spain: 1914. Not much has been written about lesbians in the historic literature, where most of the focus was on gay men. But Douglas C. McMurtrie, the New York editor of the Urologic and Cutaneous Review came a cross an article in a Spanish journal by the criminologist Bernaldo de Quiros and decided that the information was "of sufficient originality to warrant an abstract in English." Using the term "tribadism" for lesbianism, McMurtrie went on to summarize de Quiros's paper:
In certain cases, particularly those of congenital inversion with or without reference to physically inverted characteristics, tribadism develops, from instinctively digressive tendencies, in centers where there are segregated members of the female sex. There are various centers of this sort: convents, boarding-schools, manufacturing establishments, etc. Sapphic love affairs are very prevalent in tobacco factories. In explanation of this a new cause has been mentioned; namely, the irritation which the flying tobacco dust produces. Until recently, there was, near the tobacco factory of Madrid, a tavern which, had the proprietor known any classical mythology — beyond that pertaining to Bacchus, could have been christened "To the Island of Lesbos."

Among the prostitutes, inversion is frequent, as also with some female criminals. The prison and hospital are centers of initiation into the practices of tribadism. Tribades are seldom permitted in brothels. Whenever recognized, they are found living independently. We have become acquainted with some who act as "men" and keep their beloved locked up at home while they go out on business to earn by their degraded profession, means for their mutual maintenance and provision for their needs. Admitting the frequency of homosexuality among prostitutes, it is necessary at the same time, to consider at least, the paradoxical hypothesisof Kurella, according to which prostitution is a partial inversion in woman, this being evidenced by the absence of feminine honor — which is obvious — and by the failure of ordinary sexual practices to give them satisfaction.
One of the great struggles that writers about homosexuality were forced to endure was to wrap their brains around the possibility that sexuality and gender roles were somehow separate. Men and women were defined according to both who they were anatomically, and according to what they did behaviorally. Men had penises and did men's work; women had vaginas and performed women's tasks, and the idea that the two parts of the definition could be decoupled in any meaningful way was beyond the imagination of most observers. That failing is not altogether their fault; it was also beyond the imagination of most gays and lesbians of that era as well. Where today we would simply see two men or two women in a same-sex relationship, that observation would have proved extremely difficult to understand a century ago. And so there was a considerable effort to figure out in these same-sex relationships who was the man and who was the woman, a task that McMurtrie candidly admitted was a difficult one:
It is difficult to picture the dualism of the sexes and the roles played by the different characters in this kind of love. One criterion of inversion which has been taken, is the development of the clitoris, either congenital or acquired by manipulation; this organ corresponding in the homology of sexual dualism to the male penis. The tribades whom we questioned on this point answered in various ways. The "man" is the masculine, not by reason of extraordinary development of the clitoris, but rather by the manifestation of characteristics which they, with their knowledge of the psychology of the other sex, consider as masculine. The "male" tribade is such through her impulse of domination, through her masculine impetus, and especially, according to the eloquent love-confession of one of these women, "because she is the one who does the beating." The normal woman or the inverted woman lives under the "rule of the club" and in the delivery of mitigation of "the beating" that the differentiation is accomplished. …The "male" tribade likes to imitate a man in actions and occupations. They also adopt masculine nicknames.
[Source: Douglas C. McMurtrie. "Sexual inversion among women in Spain. Urologic and Cutaneous Review 18, no. 6 (June 1914): 308. Available online via Google Books here.]
TODAY'S BIRTHDAY:
► Boy George: 1961. George O'Dowd's first stage name was Lieutenant Lush when he performed with Bow Wow Wow. That tenure was short lived: he was booed off the stage. He then joined up with drummer (and regular boyfriend) Jon Moss (previously of The Damned and Adam and the Ants), bassist Mikey Craig and guitarist/keyboardist Roy Hay. They called their group In Praise of Lemmings and then Sex Gang Children. When they finally realized that they had a androgynous Irish singer, a black bassist, a Jewish drummer and an English keyboardist, they decided to call themselves Culture Club, with Boy George as the frontman. Their debut album Kissing to Be Clever was released in 1982, and their single "Do You Really Want To Hurt Me?" became an international hit. "Time (Clock of Heart)" and "I'll Tumble 4 Ya," gave them the distinction of being the first group since the Beatles to have three Top 10 hits in the U.S. from a debut album. Their next album Colour By Numbers, did almost as well, with "Church of the Poison Mind" and "Miss Me Blind" hitting the Top Ten in the U.S. and "Karma Chameleon" holding the #1 spot for three weeks (and for six weeks in the U.K.).
Boy George left Culture Club behind in 1986 when his relationship with Moss soured and he began descending into a nasty heroin addiction. He went into rehab, but part of his treatment added prescriptions for narcotics to deal with the heroin withdrawal. He ended up trading one addiction for another. He had a few modest hits as a solo artist, including the title song from the movie The Crying Game in 1992. He wrote the score for the London musical Taboo, which was based on his life and earned him a Tony nomination for Best Musical Score. But his troubles continued to follow him. In 2005, he was arrested in New York for cocaine possession and filing a false burglary report. The drug charge was dropped and he pleaded guilty to the false report. He was sentenced to five days of community service, fined $1,000 and ordered into drug rehab. In 2008, he was arrested and charged with assault and false imprisonment. He was convicted and sentenced to fifteen months imprisonment. He was released after four months and was placed under home detention. In 2010, he released Ordinary Alien, which he followed in 2013 with This Is What I Do.
If you know of something that belongs on the agenda, please send it here. Don't forget to include the basics: who, what, when, where, and URL (if available).
And feel free to consider this your open thread for the day. What's happening in your world?
LGBT activist wins Nevada house nomination
Timothy Kincaid
June 13th, 2014
Lauren Scott is the executive director of Equality Nevada and a leading advocate for civil rights issues in the state. She is also a government consultant and serves on the Equal Rights Commission.
She is now also her party's candidate for Nevada Assembly District 30.
The Republican Party, that is (gaystarnews)
Scott received 58% of the vote over rival Republican primary candidate Adam Khan who only received the support of 42% of party members.

Khan had been endorsed by the Nevada Republican Assembly but Scott received endorsement from Nevada Governor Brian Sandoval in her bid to be the candidate.

Sandoval appointed Scott to Nevada's Equal Rights Commission in 2012 and she also helped found the group Equality Nevada.
Scott brings with her extensive military service and a devotion to the state. Scott had been a Democrat until 2011, but her passion for economic development and job creation – and the nature of Nevada politics – suggested that she'd be more effective as a Republican.
Should she win, she will make history. Lauren Scott will be Nevada's first transgender legislator.
The Daily Agenda for Friday, June 13
Jim Burroway
June 13th, 2014
TODAY'S AGENDA:
Pride Celebrations This Weekend: Albany, NY; Anchorage, AK; Baltimore, MD; Bentonville, AR; Bisbee, AZ; Blackpool, UK; Boston, MA; Brooklyn, NY; Casper, WY; Chemnitz, Germany; Edmonton, AB; Grand Rapids, MI; Huntington, NY; Indianapolis, IN; Kalamazoo, MI; Key West, FL; Ljubljana, Slovenia; Luleå, Sweden; Lyon, France; Memphis, TN (Black Pride); Nanaimo, Vancouver BC; Nantes, France; Nashville, TN; Pittsburgh, PA; Portland, OR; Regina, SK; Sacramento, CA; San Mateo, CA; Shanghai, China; Sitges, Spain; Spokane, WA; Strasbourg, France; Tel Aviv, Israel; Thunder Bay, ON; Vienna, Austria; Warsaw, Poland; Wuppertal, Germany; Zagreb, Croatia; Zurich, Switzerland.
Other Events This Weekend: Lesbian and Gay Stadtfest, Berlin, Germany; Cedar Point Gay Days, Cedar Point, OH; AIDS Walk, Long Beach, CA; Out in the Vineyard Gay Wine Weekend, Sonoma, CA; Tel Aviv LGBT International Film Festival, Tel Aviv, Israel.
TODAY'S AGENDA is brought to you by:

Nomad Village's owners were unusual: a gay husband and straight wife team who bought the property in 1959 and planned to build a small resort that would appeal to families. Randall and Betty Goodwin build a dozen A-frame cottages, and a three story main building that included a store, a bar, and apartments above. But when they learned that growing numbers of gay men were coming to the area for the summer, Randall decided to open The Other Room at the Nomad as a separate gay bar so there wouldn't be any fights with his straight bar patrons. "I didn't start out to have a gay bar, but it just sort of happened." he said. "It's generally accepted that straights think I caused what was called 'the gay problem' in the area, but it's not true. Gays were already coming from Washington, DC. … it just made sense economically to open the Nomad to the gays."
Keeping the Nomad open was a constant battle for the Goodwins.  They not only had to contend with hurricanes and tornados, they also faced legal problems with their liquor license, and their property was rezoned out from under them from commercial to residential in 1972, all in a bid to drive them out from business. They spent the next decade fighting the county to get their zoning restored. They also had to contend with their children being picked on in school because of the business. But Nomad Village stayed in business and continued operating for four decades. Sometime before 2000, the Goodwins went into semi-retirement and moved to Florida, returning to Delaware in the summertime to re-open the Nomad for several more seasons. They finally sold it off around 2003, and the property was razed soon after.
TODAY IN HISTORY:
► Delaware Police Announce "Morals" Roundup: 1961. A state investigation in a "morals case" ended with the arrest of fifteen men, aged sixteen to twenty-seven years. As The Mattachine Review commented, the sixteen-year-old "unfortunately gives authorities a valid reason to conduct the investigations," although it is unclear from the Wilmington Evening Journal's article of June 13 whether that was the focus of the investigation or merely something police discovered sometime after it began. The investigation started on April 6 when police officers in Newark arrested Vance H. Middleton, 37, who "admitted participating in immoral acts." Police went to his home and "seized a mass of obscene pictures and literature and photographic equipment and original photographs. It was through these photographs that the identity of many of those in the investigation was established." Through a kind of a snowballing operation in which each contact was interrogated in order to obtain the names of other contacts, police surmised that "The Newark parties drew persons from throughout Delaware, Elkton, Philadelphia and New York" and that "most of the immoral activity centered in the Newark-Brookside area of week-ends." One man, James M.F. Short, 31, of Newark and Wilmington, was charged with "63 morals charges by state police" and was being "held for psychiatric treatment on the Newark charges."
A reader sent a copy of the Wilmington Evening Journal's article to The Mattachine Review, and added the following details.
Police pressure is terrible throughout the state, they are pressuring homosexuals that are picked up to name and identify all their acquaintances. They even go to the places where they are employed, call them off the job and not even permit them to inform their employers they are leaving. They then are held as long as the police desire to hold them and generally cost the respective employee his job (which the police clearly envision because of their actions). When they are picked up, they are taken to the station for interrogation, subjected to a contingent of police officials' questioning, and their actions and conversation filmed and tape recorded for the entirety of their stay. Their legal rights are denied on a wholesale basis, and none of them as yet has taken any action against the police.

Of course, in some towns down state, attorneys will not even defend a prospective client against the police even on charges other than homosexuality. (Proof of that statement In the Delaware State News, Dover, Delaware)

Short, one of the defendants in the case, attempted to implicate a State Trooper, so, of course, the numerous charges placed against him clearly indicate how the police plan to handle him.
[Sources: "15 Arrests in Morals Case End State's Investigation." Wilmington (DE) Evening Journal (June 13, 1961). As reprinted in the The Mattachine Review 7. no. 7 (June 1961): 27-28.]
Letter to the editor. The Mattachine Review 7. no. 7 (June 1961): 27.
Harold Call. "Calling Shots." The Mattachine Review 7. no. 7 (June 1961): 4-5.]
► LGBT Leaders Welcomed to White House With Rubber Gloves: 1995. Relations between the LGBT community and the Clinton Administration were at a low point in 1995. Instead of repealing the ban against gays in the military, the Clinton Administration negotiated "Don't Ask, Don't Tell" with conservative Democrats and Republicans. Instead of filing a Justice Department brief with the Supreme Court to weigh in on a lawsuit challenging Colorado's Amendment 2 which would have banned civil rights protections for gay people, Attorney General Janet Reno sat on her hands. But with the White House beginning to cast an eye toward the 1996 elections, they realized that they needed to do something to try to placate a seriously pissed off constituency.
So on June 14, the Clinton Administration invited 40 gay leaders, including state senators and representatives, city council members, judges and other elected officials from around the country, to a special White House meeting. The meeting's purpose was to announce that Marsha Scott, a deputy assistant to President Clinton, was being named as White House liason officer for gay and lesbian issues. They were also there to learn about a new 30-member presidential advisory council on HIV/AIDS. But before the meeting even got started, things got off on the wrong foot when the LGBT leaders were greeted at the White House by Secret Service agents who had put on rubber gloves before granting them access. The activists were furious when agents told them they were wearing the gloves to protect themselves from HIV. "For that to even happen at the White House shows they haven't a clue about AIDS," said Act-Up spokesman Steve Michael. "It just shows where they're at."
What was supposed to be a grand kiss-and-make-up session quickly turned into yet another embarrasment for the administration. Secret Service director Eljay Brown issued a statement saying that he regretted "the unfortunate actions" taken by his agents. "It is not the policy of the Secret Service to wear gloves merely based on known sexual preference." The Treasury Department, which had jurisdiction over the Secret Service, was asked to investigate. White House press secretary Mike McCurry said, "It's safe to say the chief of staff (Leon Panetta) and others were distressed by that and believe it to be an error of judgment."
TODAY'S BIRTHDAY:
► Paul Lynde: 1926-1982. He studied drama at Northwestern University in Evanston, Illinois with fellow students Cloris Leachman, Charlotte Rae, Patricia Neal, Jeffrey Hunter and Claude Akins. Imagine what that class must have been like. After graduating in 1948, he moved to New York and became a stand-up comic and a Broadway actor. In 1960, he appeared in Broadway's Bye Bye Birdie, as well as in its film adaptation in 1963. But most of his work was in television, where he appeared in numerous sitcoms (he was Uncle Arthur in Bewitched) and lent his voice to animated cartoons. He is probably best known as the "center square" for the game show Hollywood Squares with host Peter Marshall, where Lynde became famous for his one-liners and double entendres. They say his sexual orientation was an open secret in Hollywood. It's hard to imagine any secret being more open than his. Especially considering Hollywood Squares answers like these:
Peter Marshall: In the Wizard of Oz, the lion wanted courage and the tin man wanted a heart. What did the scarecrow want?
Paul Lynde: He wanted the tin man to notice him.
Marshall: Is the electricity in your house A.C. or D.C.?
Lynde: In my house it's both.
Marshall: What do you call a man who gives you diamonds and pearls?
Lynde: I'd call him "darling"!
Marshall: It is the most abused and neglected part of your body– what is it?
Lynde: Mine may be abused but it certainly isn't neglected!
Marshall: Paul, in what famous book will you read about a talking ass who wonders why it's being beaten?
Lynde: I read it, "The Joy of Sex."
Marshall: Paul, why do Hell's Angels wear leather?
Lynde: Because chiffon wrinkles too easily.
Marshall: According to the old song, what's breaking up that old gang of mine?
Lynde: Anita Byant!
And here are a couple more: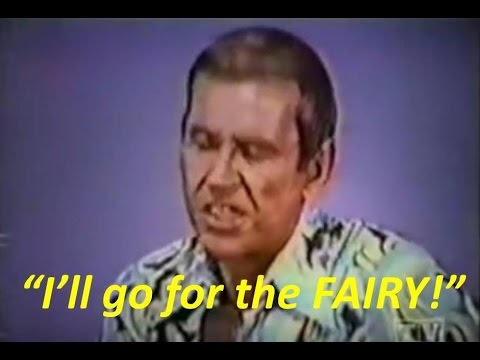 Lynde was enormously popular, but several attempts to give him his own shows invariably ended in low ratings and swift cancellations. Audiences loved him, but only in small doses. This will give you an idea of how powerful his presence was: we may remember his appearances on Bewitched, but he only appeared on that show ten times throughout its eight year run.
Also working against him were skittish TV executives, who were concerned his homosexuality and his worsening alcoholism and substance abuse. When he was sober, he was well-loved by his fellow performers. When Lynde won an Emmy for Entertainer of the Year in 1976, he immediately turned the statue over to host Jackie Gleason, who had never won an Emmy, saying that Gleason was "the funniest man ever." But when he was drunk, he was one of the most out-of-control drunks to inhabit the planet. In 1965, he was partying with a young actor (and alleged lover) in Lynde's room at San Francisco's Sir Francis Drake hotel when the actor fell from the eighth-floor window to his death. That tragedy was hushed up, which saved Lynde's career but did little to sober him up. He was repeatedly arrested for his drunken behavior, including one arrest in1978 outside of a gay bar in Salt Lake City which led to his being dropped from a guest appearance on the Donnie and Marie show.  That same year, he was banned from the campus of Northwestern University after unleashing a horrendously racist tirade at a black professor in a nearby Burger King.
Lynde left Hollywood Squares in 1979 (some say he was fired for being drunk and belligerent on the set), but came back a year later, clean and sober. He also started living a much quieter life outside the studio, hosting dinner parties at home and apologizing to friends and co-workers. But a lifetime of hard living had already taken its toll and he died of a heart attack in 1982 at the age of 55.
If you know of something that belongs on the agenda, please send it here. Don't forget to include the basics: who, what, when, where, and URL (if available).
And feel free to consider this your open thread for the day. What's happening in your world?
Meet the Guy Who Convinced the Texas GOP To Endorse Ex-Gay Therapy
Jim Burroway
June 12th, 2014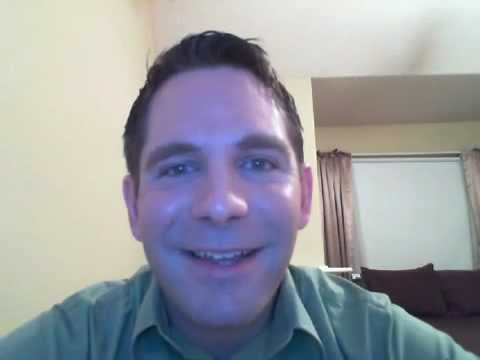 That's Jeremy Joel, who Cathie Adams credits for the idea. Adams is President of the Texas Eagle Forum who spearheaded the effort to get the state Republican Party to endorse ex-gay therapy in its 2016 platform. Joel founded an ex-gay group called Joel 2:25 International, and Lone Star Q provides a roundup of his story:
In another post that includes the packet he sent to GOP delegates proposing the platform amendment, Joel discusses how he became an activist against bans on reparative therapy for minors like those that have passed California and New Jersey.

"Reparative Therapy and this type of ministry work played a significant role in saving my life and I have been blessed to help many others over the past four years," Joel writes. "Recently though, this ministry work has been under attack across the country and in some states Republican legislators and Governors have been silent or complicit in passing these laws."

According to an interview posted on YouTube, Joel lived an active gay life for about six years. He had two long-term relationships and attended a gay church but remained religiously conflicted and dissatisfied. In 2009, he sought treatment from California psychologist Joseph Nicolosi, a founder and former president of the National Association for Research & Therapy of Homosexuality (NARTH).

Nicolisi referred Joel to an ex-gay retreat called Journey Into Manhood, which he says reduced his same-sex attraction by 50 percent in one weekend.
Joel claims that his group has 400 members in 37 countries thanks to Skype. He also told the Ft. Worth Star-Telegram that he thinks his idea has been overly hyped by both sides. Nevertheless, he's happy with the platform plank as it stands:
Jeremy said the Republican platform amendment was much like the original version he took to Cathie Adams, president of Texas Eagle Forum.

The final version characterizes the therapy as "reparative" for patients "seeking healing and wholeness from their homosexual lifestyle. No laws or executive orders shall be imposed to limit or restrict access."

Jeremy said he is also glad that Republicans deleted other old platform language claiming that homosexuality "tears at the fabric of society" and blaming gays and lesbians for a "breakdown of the family."

"We should never portray a hostile message about dividing people," he said.

Too late.
The Daily Agenda for Thursday, June 12
Jim Burroway
June 12th, 2014
TODAY'S AGENDA:
Pride Celebrations This Weekend: Albany, NY; Anchorage, AK; Baltimore, MD; Bentonville, AR; Bisbee, AZ; Blackpool, UK; Boston, MA; Brooklyn, NY; Casper, WY; Chemnitz, Germany; Edmonton, AB; Grand Rapids, MI; Huntington, NY; Indianapolis, IN; Kalamazoo, MI; Key West, FL; Ljubljana, Slovenia; Luleå, Sweden; Lyon, France; Memphis, TN (Black Pride); Nanaimo, Vancouver BC; Nantes, France; Nashville, TN; Pittsburgh, PA; Portland, OR; Regina, SK; Sacramento, CA; San Mateo, CA; Shanghai, China; Sitges, Spain; Spokane, WA; Strasbourg, France; Tel Aviv, Israel; Thunder Bay, ON; Vienna, Austria; Warsaw, Poland; Wuppertal, Germany; Zagreb, Croatia; Zurich, Switzerland.
Other Events This Weekend: Lesbian and Gay Stadtfest, Berlin, Germany; Cedar Point Gay Days, Cedar Point, OH; AIDS Walk, Long Beach, CA; Out in the Vineyard Gay Wine Weekend, Sonoma, CA; Tel Aviv LGBT International Film Festival, Tel Aviv, Israel.
TODAY'S AGENDA is brought to you by:

It may have been "The place" in 1974, but Mae's Cabaret looks like it was located a good safe distance – about twenty miles — from Jackson. This is just the kind of place that I would love to know more about, but so far all I have is this lone ad from an early gay newspaper out of Houston.
TODAY IN HISTORY:
► Loving v. Virginia: 1967. Mildred Jeter and Richard Loving were an unusual couple. They had long crossed the racial barrier as friends in rural Central Point, Virginia: she was Black and Native American, he was white. But friendship turned to dating, and when Mildred became pregnant at the age of 18 in 1958, they decided to go to Washington, D.C. to elope. When they returned home, a group of police officers invaded their house late at night hoping to catch them in the act of having sex (which would have been a crime because of their racial differences). Mildred pointed to the marriage license that they had hung on the wall, hoping that it would protect them. Little did she know, but that license was proof that they had committed another crime. Virginia's Racial Integrity Act of 1924 prohibited any "colored" person with so much as one drop of African American or Indian blood from marrying a white person. Miscegenation was a felony, punishable by a prison sentence of between one and five years. The couple pleaded guilty on January 6, 1959, and they were sentenced to one year, with the sentence suspended for 25 years on the condition that they left Virginia.
The Lovings moved to D.C., and in 1963 the ACLU began a series of motions and lawsuits alleging that Virginia's Racial Integrity Act violated the Fourteenth Amendment of the U.S. Constitution. Those lawsuits eventually made their way all the way up to the U.S. Supreme Court. On June 12, 1967, the Supreme Court struck down Virginia's anti-miscegenation law, along with similar laws in fifteen other states. In the unanimous ruling, the Court held that "Marriage is one of the 'basic civil rights of man,' fundamental to our very existence and survival." Despite this ruling, anti-miscegenation laws remained on the books for several years to come, despite their being unenforceable. In 2000, Alabama voters approved a ballot initiative to repeal its anti-miscegenation law, although even then more than half a million — 40% — voted to keep it.
Mildred and Richard were never political people. After the Supreme Court victory, the couple returned to Virginia and raised three children. Richard died in 1975 at the age of 41 when their car was struck by a drunk driver. Mildred lost her right eye in the accident. She passed away in 2008 of pneumonia at the age of 68. But a year before she died, she issued a statement on the 40th anniversary of Loving v. Virginia, in which she saw the fight for the freedom to marry as unfinished business:
My generation was bitterly divided over something that should have been so clear and right. The majority believed that what the judge said, that it was God's plan to keep people apart, and that government should discriminate against people in love. But I have lived long enough now to see big changes. The older generation's fears and prejudices have given way, and today's young people realize that if someone loves someone, they have a right to marry.

Surrounded as I am now by wonderful children and grandchildren, not a day goes by that I don't think of Richard and our love, our right to marry, and how much it meant to me to have that freedom to marry the person precious to me, even if others thought he was the 'wrong kind of person' for me to marry. I believe all Americans, no matter their race, no matter their sex, no matter their sexual orientation, should have that same freedom to marry. Government has no business imposing some people's religious beliefs over others. Especially if it denies people's civil rights.

I am still not a political person, but I am proud that Richard's and my name is on a court case that can help reinforce the love, the commitment, the fairness, and the family that so many people, black or white, young or old, gay or straight, seek in life. I support the freedom to marry for all. That's what Loving, and loving, are all about.
TODAY'S BIRTHDAY:
► Jim Nabors: 1930. The Sylacauga, Alabama, learned to sing at his high school and church, and didn't get into acting until he attended the University of Alabama. After graduating, he eventually landed his first job in television: cutting film for a television station in Chattanooga. He eventually decided to move to Los Angeles because of his asthma, where he began singing and acting in a local Santa Monica cabaret. That's where he developed a character similar to the one we would later come to know as Gomer Pyle: a naive, golly-gee southern bumpkin with a high-pitched voice and thick accent would would launch into a nearly operatic baritone when singing. That's where Andy Griffith discovered him, and signed to play a gas station attendant on The Andy Griffith Show. Nabor's character was so popular that he soon ended up with his own spin-off, Gomer Pyle, U.S.M.C, which ran for five seasons from 1964 to 1969.
Nabors was among a handful of actors who were openly gay among friends and co-workers, but who were never put publicly. "I haven't ever made a public spectacle of it. Well, I've known since I was a child, so, come on. It's not that kind of a thing. I've never made a huge secret of it at all," Nabors said recently. What made Nabors so unusual is that he never bothered to play the game of "dating" women for publicity's sake. There was one rumor going around that Nabors had "married" Rock Hudson in the early 1970′s, sparked by a joke invitation that went out among friends which said that Hudson wold take the last name of Nabor's character and become "Rock Pyle." When fan magazines found the invitation, they turned the joke into a story, causing embarrassment for both men. It's also the only time I know of when Nabors gave the standard 1960s response to why he wasn't married. "I love kids," he said. "But I've been so busy with my career that I really haven't given marriage much thought."
After CBS decided to re-vamp its lineup and cancel all of its "cornball" programs (which constituted almost all of the network's comedic lineup by 1969), Nabors briefly hosted his own variety show and made several guest appearances on other programs, including a few children's television programs. But by the mid-1970s, he was pretty much done with TV, and move to Hawaii, where he and his then-longtime partner and now husband, Stan Cadwallader, have made their home.
If you know of something that belongs on the agenda, please send it here. Don't forget to include the basics: who, what, when, where, and URL (if available).
And feel free to consider this your open thread for the day. What's happening in your world?
SBC elects anti-gay author and pastor as head
Timothy Kincaid
June 11th, 2014
The Southern Baptist Convention has elected a new leader. (Christianity Today)
Rev. Ronnie Floyd of Cross Church in Springdale, Arkansas was elected president of the Southern Baptist Convention (SBC) on June 10.

The megachurch pastor received 1,834 votes, or 51.62 percent, and replaces New Orleans pastor Fred Luter, Jr.

Rev. Floyd was nominated by Southern Baptist Theological Seminary President R. Albert Mohler Jr., who called him a "gifted and visionary pastor," as well as a "unifier and a denominational statesman".
The SBC exists in a nation that is increasingly finding that the moral demands of Southern Baptist Churches are not consistent with a good and decent society. Nor are Americans finding that the Golden Rule, as espoused by Jesus (and other religious figures), can be much found in the SBC teachings on homosexuality.
And such conflict and disagreement is not safely outside the walls of the church. Increasingly, SBC pastors are having to counsel members and deal with family and friends who are gay and are finding that the ol' time religion assumptions do not hold up well in the face of honesty and personal reality.
Yet in this time of cultural challenge, the SBC decided to double down and turn to leadership from a culture warrior. Specifically, an anti-gay pastor with a history of histrionics and fear-mongering about The Gay Agenda. Here is what he had to say in a 2003 sermon.
Satan has taken his tool of homosexuality, a gross and evil sin, and done a con job on the American culture, making it seem like all is okay when you are gay. I hope you are aware that what was once subtle has now turned into the rage of a lion as brazen and threatening as anything in our culture. I must sound the trumpet loud and clear, praying that we do not run in retreat, but march in the truth of God valiantly. This is not a skirmish or a conflict or a disagreement, but it is a war. The war they have declared against our culture has an agenda and we need to be aware of it.
Rev. Floyd not only has preached about how doing unto gay people as you would like done to you would destroy the country, he's written a book. In his 2011 The Gay Agenda he rails on against the evils he imagines and warns against gay villians worthy of a 1950′s comic book. (Arkansas Times)
The Gay Agenda is not just any agenda. For Ronnie Floyd and his flock, the Gay Agenda – you know it's serious because of the capital letters – is set to destroy American culture as we know it.

The Gay Agenda opens on a bizarre note – Ronnie Floyd is watching an episode of The West Wing that he says "astounded" him. In the episode in question, the President of the United States, played by Martin Sheen, confronts a radio talk show host obviously patterned after "Dr. Laura." As Floyd recounts the incident, he writes, "My eyes widened as his anger rose."

After confirming that the Bible (Leviticus 18:22) does, indeed, refer to homosexuality as an "abomination," the Sheen character then recounts a few other warnings from the Bible, such as working on the Sabbath, or touching the skin of a dead pig (specifically, footballs).

Floyd leaps from describing the scene on his TV screen to discussing his take on the Gay Agenda, charging that "proponents" of homosexuality have declared war on American culture. He also writes that, "It seems that everything you see these days, everything you read, and everything you hear, is about the gay lifestyle."
It is possible that Rev. Floyd has mellowed in the past couple of years. And this vote does follow on the footsteps of a conference in which voices within the church have called for less divisive and insulting language, a small but important step.
But from where I sit, it looks to me as though the Southern Baptist Church has chosen a path that will not only exclude gay congregants but the growing band of Baptists who no longer wish to live in hatred and war against their gay children, family, coworkers, and friends. And unless the SBC changes course, it's hard to envision a future in which they remain relevant.
The Daily Agenda for Wednesday, June 11
Jim Burroway
June 11th, 2014
TODAY'S AGENDA:
Pride Celebrations This Weekend: Albany, NY; Anchorage, AK; Baltimore, MD; Bentonville, AR; Bisbee, AZ; Blackpool, UK; Boston, MA; Brooklyn, NY; Casper, WY; Chemnitz, Germany; Edmonton, AB; Grand Rapids, MI; Huntington, NY; Indianapolis, IN; Kalamazoo, MI; Key West, FL; Ljubljana, Slovenia; Luleå, Sweden; Lyon, France; Memphis, TN (Black Pride); Nanaimo, Vancouver BC; Nantes, France; Nashville, TN; Pittsburgh, PA; Portland, OR; Regina, SK; Sacramento, CA; San Mateo, CA; Shanghai, China; Sitges, Spain; Spokane, WA; Strasbourg, France; Tel Aviv, Israel; Thunder Bay, ON; Vienna, Austria; Warsaw, Poland; Wuppertal, Germany; Zagreb, Croatia; Zurich, Switzerland.
Other Events This Weekend: Lesbian and Gay Stadtfest, Berlin, Germany; Cedar Point Gay Days, Cedar Point, OH; AIDS Walk, Long Beach, CA; Out in the Vineyard Gay Wine Weekend, Sonoma, CA; Tel Aviv LGBT International Film Festival, Tel Aviv, Israel.
TODAY'S AGENDA is brought to you by:
TODAY IN HISTORY:
► Life Magazine Opposes Decriminalization: 1965. A year before, Life magazine published a groundbreaking essay on "Homosexuality in America," (see Jun 26), which was notable for being one of the earliest relatively balanced portrayals of gay life in California. Gay rights advocates had hoped that the article might portend more positive press for gay issues, at least in the pages of Life, but that hope proved short-lived. In 1965, there was a proposal before the New York legislature to repeal that state's sodomy law, which banned "deviant sexual intercourse" between unmarried persons. If passed, New York would have become only the second state, after Illinois, to decriminalize consensual sexual behavior between gay adults (see Jul 28). Life, in an unsigned, self-contradictory and illogical editorial in its June 11, 1965 edition, opposed the move:
As readers of LIFE's survey of homosexuality in America will remember, the "gay world" (actually a sad world) is coming increasingly above ground in many big cities and is lobbying for more sympathetic treatment. Homosexuality is frequently curable, but jail is the last place to expect a cure, and the laws restricting it are notoriously ineffective. Enforcement is either nonexistent or unjust and repugnant because of its peep-hole and entrapment methods. …

But the legislative debates have produced some robustious arguments on the other side. In Albany one legislator, who favored lifting the sanctions against adultery but not against homosexuality, explained that "after all, there are more of us than there are of them."

There are more cogent arguments for retaining the laws against homosexuality. Its practice can and does break up families; and protection of the family is a legitimate area for legislation. Repeal would imply an indifference that society cannot afford. Until it finds a better way of discouraging the practice, a statute at least expresses society's disapproval.
The proposal failed to make it into law, and New York's sodomy law would remain on the books until 1980 when the New York Court of Appeals struck it down as unconstitutional.
[Source: "The law and the homosexual problem." Life 58, no. 23. (June 11, 1965): 4.]
TODAY'S BIRTHDAY:
► 75 YEARS AGO: Wilma Burgess: 1939-2003. Before Chely Wright came out, there was k.d. lang. But before k.d. lang — before everyone, in fact — there was Wilma Burgess. The difference with Burgess however was that she never really came out. She was always out, throughout her career. She enjoyed recording romantic ballads, but in a break from most "girl singers," she avoided recording gender-specific songs whenever she could. A southerner from Orlando, Wilma wasn't much interested in country music when she first began singing professionally. But when she attended an Eddie Arnold concert, she was struck by the emotional honesty of Arnold's music. She made her way to Nashville in 1962 where she cut her first single. "Confuses" didn't really go anywhere, but it got her a contract for Decca Records.
After a several singles, she landed pay dirt in 1965 with "Baby," which peaked at #7 on the country music charts. That same year, she purchased Patsy Cline's old home in Nashville. In 1966 she recorded two more notable hits, "Don't Touch Me" and "Misty Blue," which became her signature song. That song was eventually covered by the man who inspired her to perform country music, Eddie Arnold. She had several more Top Forty country hits, but by the mid-1970s she decided to retire from the music business. She then opened the Hitching Post, Nashville's first lesbian bar, where she regularly performed. She died suddenly in 2003 of a massive heart attack.
If you know of something that belongs on the agenda, please send it here. Don't forget to include the basics: who, what, when, where, and URL (if available).
And feel free to consider this your open thread for the day. What's happening in your world?
The Daily Agenda for Tuesday, June 10
Jim Burroway
June 10th, 2014
TODAY'S AGENDA is brought to you by:

Harry's Back East was a longtime gay bar whose origins went back to at least 1968. In 1971, the weekly newsmagazine GAY called it "the busiest bar in New York any night." It probably owed its popularity to its reputation as a simple, laid-back and friendly establishment. At least one story has it that Judy Garland paid a visit there in 1969 shortly before she died. The front bar area was a narrow space, with a very long bar in front that ran the length of the front room and just about every item imaginable hanging from its ceiling — toys, dolls, musical instruments, you name it. In the back was a dance floor, adorned with a disco ball and a large red light connected to a light switch at the front bar that the bartender could flip whenever the cops came in. When the red light came on, that was everyone's signal to stop dancing together and act innocent — whatever that meant — lest the cops start arresting them for "lewd" conduct. If the owners were current on their bribes, then the cops would leave, the red light would go out, and everyone would go back to doing whatever they were doing before they were so rudely interrupted. But if the bribes had gone unpaid, the cops would stay and become a general nuisance, making everyone uncomfortable until either all the patrons left or the owner arrived and paid up. Harry's survived that era and soldiered on until 1982 when it finally closed. The location's latest incarnation appears to have been a restaurant that has recently closed.
TODAY IN HISTORY:
► Ontario Registers First Same-Sex Marriage in North America: 2003. Nearly a year earlier, on July 22, 2002, the Ontario Superior Court issued a 3-0 ruling in the case of Halpern et al. v. Canada, finding that restricting marriage to opposite-sex couples violated the equality provisions of the Charter of Rights. While also finding that current statutes didn't prohibit same-sex marriage, the court stayed its ruling for two years to give the federal government time to pass legislation implementing same-sex marriage. The plaintiffs, seven same-sex couples who were suing for the right to marry, appealed the lower court's stay and asked that the decision take effect immediately. On June 10, 2003, the Court of Appeals for Ontario agreed, and struck down the lower court's stay, and that afternoon Michael Stark and Michael Leshner became the first gay couple to legally marry.
The next day, the Attorney General of Ontario announced that he would comply with the ruling. But while the Ontario Appeals Court ruled on Canadian law, its jurisdiction was limited to Ontario. Nevertheless, the province was the first jurisdiction in North America to provide same-sex marriage. (Massachusetts wouldn't begin marrying until almost a year later: see May 17.) On February 24, the provincial legislature enacted Bill 171, ("An Act to amend various statutes in respect of spousal relationships") which cleaned up several Ontario laws to bring them into accord with the court rulings. Meanwhile, other provincial courts began issuing similar rulings — British Columbia in 2003; Quebec, Yukon Territory, Manitoba, Nova Scotia, Saskatchewan, and Newfoundland and Labrador in 2004; and New Brunswick in 2005. By the time Parliament enacted marriage equality nationwide in July of 2005, only Alberta, Prince Edward Island, Nunavut and Northwest Territories had yet to act on marriage equality.
TODAY'S BIRTHDAYS:
► Anita Berber: 1899-1928. She lived fast and died young, and along the way came to epitomize the anything-goes attitude of the Weimar Republic. She moved to Berlin at the age of 16 to become a cabaret dancer and a film dancer by the age of 20. Audiences took her art quite seriously early in her career as one of the pioneers of modern expressive dance. Some of her dances were set to music by Claude Debussy, Richard Strauss, and Camille Saint-Säens, and she was known for her erotic gestures and exotic costumes — or no costumes at all.
Her nude dancing and androgynous-for-the-era looks — she bobbed her hair and died it fiery red — those things alone would have been the chatter classes plenty to chatter about. Klaus Mann described her this way: "One dances hunger and hysteria, fear and greed, panic and horror… Anita Berber —- her face frozen into a garish mask under the frightening locks of the scarlet coiffure —- dances the coitus." Shocking the seen-it-all Weimar audiences wasn't an easy thing to do, but Berber's increasingly macabre performances soon earned her the nickname, "The Priestess of Depravity." Her Dances of Depravity, Horror and Ecstasy included dances with such titles as "Byzantine Whip Dance," Cocaine," "Morphine," and "Suicide."
But after a while, audiences began dismissing her work as exhibiting nothing more than shock value. Her off-stage behavior only reinforced her notoriety, thanks to her enthusiastic bisexually, insatiable sexual appetite, legendary drug use, and the rough crowd of boxers, prostitutes and homosexuals who she partied with. She spent her evenings touring the city's clubs wearing nothing but her trademark makeup and nothing more except a sable coat, which she would have a waiter ceremoniously  remove. Her antique brooch carried her nights' supply of cocaine, but her favorite drug was a mixture of absinthe and ether, which she mixed in a bowl and swirled about with a white rose before eating the pedals. While dancing in Zagreb, she publicly insulted the Yugoslav King and spent six weeks in prison. Her three short (mostly sham) marriages only added to her provocative image. By the time Otto Dix immortalized her on canvas in 1925, he offered a searing portrayal of her dissipative lifestyle, showing a woman who looked much, much older than her twenty-six years. In the summer of 1928, she collapsed on the stage of a Beirut nightclub and was diagnosed with tuberculosis. With her body already ravaged by years of drug use, she didn't last the year. When she died in November, a friend said that "she had the mask of a mad old hag." She was buried in a pauper's grave.
► Judy Garland: 1922-1969. A straight friend of mine, shortly after I came out to him, asked me to explain "the Judy Garland thing." What was I to say? The Rainbow reference seemed obvious to me — Somewhere Over the Rainbow, the rainbow flag — but that didn't explain why she meant so much to so many generations of gay men. (I would later learn that the rainbow flag was meant to symbolize diversity, not Judy Garland. Silly me.) I then turned to the song's lyrics, but it turns out they are incredibly simple — almost a throw-away. So it's not the song itself either. Instead, I think the explanation begins with how she sang about her yearning to find a land of happiness somewhere over there, where "the dreams that you dare to dream really do come true." And if birds can fly overt there, "why then, oh why can't I?"
Why can't I? – that's the plaintive refrain that every LGBT person has uttered at some of the most painful moments of their lives, at least for those who spent any significant time in the closet. Judy's life also had its painful moments, including a marriage to the barely-closeted gay director Vincente Minnelli, a nervous breakdown, morphine addiction, alcohol problems, you name it. But her Carnegie Hall comeback concert in 1961 was called by many "the greatest night in show business history." The resulting two-record recording, Judy At Carnegie Hall,
spent thirteen weeks on Billboard's number one spot and won four Grammies. If you've never heard it, you are missing out on a night of mutual love between Judy and a house full of "friends of Judy." And it's that resilience which, I think, explains the "Judy Garland thing" more than anything else.
That and those ruby shoes.
► Maurice Sendak: 1928-2012. He was known for more than a dozen books he wrote and illustrated himself, most famously his 1963 best-seller Where the Wild Things Are
, which revolutionized the children's book genre and established his career. But that wasn't his favorite book. That would be 1981′s Outside Over There
. Nor was it his most controversial book. That would be his 1970 award-winning In the Night Kitchen
, about a boy who dreams of flying to a magical kitchen. The boy also happens to lose his clothes early in the book, and images of a naked flying boy placed the book on the American Library Association's list of "frequently challenged and banned books." In September 2011, HarperCollins published Sendak's Bumble-Ardy
, his first new book in 30 years.
Sendak remained publicly closeted most of his life, despite a fifty year enduring relationship with his partner, psychoanalyst Dr. Eugene Glynn. Sandak wasn't even out to his parents, Polish Jewish immigrants whose relatives died in the Holocaust. "All I wanted was to be straight so my parents could be happy," he once said. "They never, never, never knew." Glynn died in May 2007, and Sendak came out in a 2008 interview, saying that the idea of a gay man writing children books would have hurt his career when he was in his 20s and 30s. But when Sendak died in 2012 at the age of 83, he was hailed by The New York Times as "the most important children's book artist of the 20th century." Another picture book, My Brother's Book
, was posthumously releasedin 2013.
► 40 YEARS AGO: Dustin Lance Black: 1974. Growing up in a Mormon family, Black's early childhood included fears of going straight to hell. "I had my first crushes on a boy neighbor when I was like six, seven. I knew what was going on, I knew I liked him, but what Texas did and what the culture of growing up Mormon, growing up military [reinforced], was, the very second thought I had, 'I really like that boy, and it's not just as a friend,' the very second thought was, 'I'm sick, I'm wrong, I'm going to hell. And if I ever admit it, I'll be hurt, and I'll be brought down.'" No wonder he became withdrawn, intensely shy, and had thoughts of suicide. "I was a pretty dark kid, because I had an acute awareness of my sexuality, and was absolutely convinced that I was wrong."
He says that darkness lifted when he went off to college, came out during his senior year and graduated with honors from UCLA's School of Theater, Film and Television. Much of his career as a screenwriter, director, and producer has touched on LGBT themes. In 2000, he wrote and directed the gay romance films The Journey of Jared Price
and Something Close to Heaven, followed by the documentary, On the Bus
, which followed six gay men on a road trip to Burning Man. But his own burning passion was the desire to bring the life of Harvey Milk to the screen. The problem for Black was how to convey the "emotional heartbeat" of the story:
"It was tough. It was clearly, in my mind, a gay movie. I wasn't so interested in the politics, I wasn't so interested in Dan White; I was interested in this man who, to me at least, was a father figure to his people — to people who lost their fathers, their parents and their families because of their sexuality. Here was this father figure, and it was something I craved!"
Milk was a critical and commercial success, and Black won the Oscar for Best Original Screenplay in 2009.
Black has turned his writing skills to other topics as well. He leveraged his Mormon background as one of the screenwriters (and the only Mormon writer) for HBO's Big Love, and he wrote the sceenplay for 2011′s J. Edgar
. In 2010, Black narrated the documentary 8: The Mormon Proposition, which portrays the heavy investment made by the LDS church in California's Proposition 8. In 2011, Black wrote the play 8, which is based on the actual transcripts in the Perry v. Schwarzenegger trial (now Hollingsworth v. Perry), the federal court challenge against Prop 8. Black wrote the play after a federal court blocked the release of the trial's video recordings. (Black is a founding board member for the American Foundation for Equal Rights, which brought the suit against Prop 8.) Black has been in the news again lately, after Olympic diver Tom Daley came out in December because "I met someone and it made me feel so happy, so safe, and everything just feels great." That someone was Black, and the two now live together in London.
If you know of something that belongs on the agenda, please send it here. Don't forget to include the basics: who, what, when, where, and URL (if available).
And feel free to consider this your open thread for the day. What's happening in your world?
Texas GOP Approves Platform Supporting Ex-Gay Therapy
Jim Burroway
June 9th, 2014
About 10,000 Texas Republicans wrapped up their annual convention in Fort Worth this weekend to approve a new platform for the 2016 elections. Things looked promising at first, when the Dallas Voice reported that the party had stripped  a statement from their proposed platform proclaiming: "We affirm that the practice of homosexuality tears at the fabric of society and contributes to the breakdown of the family unit. Homosexual behavior is contrary to the fundamental, unchanging truths that have been ordained by God, recognized by our country's founders, and shared by the majority of Texans."
Whatever good news that represented evaporated when a new plank on homosexuality surfaced:
Homosexuality must not be presented as an acceptable alternative lifestyle, in public policy, nor should family be redefined to include homosexual couples. We believe there should be no granting of special legal entitlements or creation of special status for homosexual behavior, regardless of state of origin.

Additionally, we oppose any criminal or civil penalties against those who oppose homosexuality out of faith, conviction, or belief in traditional values. We recognize the legitimacy and value of counseling which offers reparative therapy and treatment to patients who are seeking escape from the homosexual lifestyle. No laws or executive orders shall be imposed to limit or restrict access to this type of therapy.
The Texas Republican Party approved that platform over the weekend.
The enshrinement of ex-gay therapy into the official agenda of the Texas Republican Party goes against the recommendations of every legitimate mental and medical health professional organization in America, including the American Academy of Pediatrics, the American Medical Association, the American Psychiatric Association, the American Psychological Association, the American Psychoanalytic Association, and the American School Counselors Association.
The platform also opposes same-sex marriage, as well as "the recognition of and granting of benefits to people who represent themselves as domestic partners without being legally married."
The Daily Agenda for Monday, June 9
Jim Burroway
June 9th, 2014
TODAY'S AGENDA is brought to you by:

The Pier was a two-story club, originally with a restaurant downstairs and a dance bar upstairs. The restaurant had a peculiarly 1970s novelty: telephones at each table with a unique phone number so people could call each other at different tables. While phones like these were novelty gimmicks at straight bars and restaurants, at the Pier they served a particular purpose, where the phones were used to circumvent old liquor laws which required patrons to remain seated at a table with their drinks. Later, the restaurant was renovated out of existence and the Pier became a two-story disco with a staircase connecting the two floors. Today, the building houses a gay entertainment complex consisting of two clubs: a drag bar downstairs (Zigfield's), and a male strip club upstairs (Secrets).
TODAY IN HISTORY:
► Newsweek on "Homosexuals in Uniform": 1947. "Although Army regulations strictly forbade the drafting of homosexuals, scores of these inverts managed to slip through induction centers during the second world war. Between 3,000 and 4,000 were discharged for this abnormality; others were released as neuropsychiatric cases. Last week, with most of the records on homosexuals tabulated, Army medical officers, for the first time, summed up their strange story."
That strange story, in retrospect, was that gay people came from all walks of life. But in 1947, neither the Army nor Newsweek in its June 9, 1947 story could wrap their heads around that fact. Newsweek was also surprised to learn that gays were, on average, intelligent, not particularly feminine, and "as a whole, these men were law-abiding and hard working. In spite of nervous, unstable and often hysterical temperaments they performed admirably as workers. Many tried to be good soldiers." If gay soldiers were "nervous," that undoubtedly came from the consequences of being found out. "Once this abnormality was detected, the man was usually evacuated by the unit doctors to a general hospital where he received psychiatric treatment while a military board decided whether or not he was reclaimable. A good number begged to be cured, but doctors usually doubted their sincerity, and recommended discharge."
But being discharged was far from the end to these soldiers' problems. During the first half of the war, they were brought up on court-martial, punished and dishonorably discharged. But by 1943, courts-martial were overwhelmed by the rising caseload, so the Army decided to let them go with an administrative "blue" discharge — neither honorable or dishonorable, and so named for the color of paper they were printed on.
The suspiciously vague nature of blue discharges made it very difficult when these soldiers hit the job market. In an economy where nearly every able-bodied man served, one's discharge papers were as important to obtaining a job as a diploma or good references. In fact, discharge papers were considered among the most important references one could have — from Uncle Sam himself. And when the vast majority of those job applicants could present their honorable discharges to their prospective employers, these blue discharges stood out, and not in a good way. On top of that, the Veterans Administration routinely denied benefits to blue discharge holders, despite the law's explicit language stating that only dishonorable discharges were grounds for denial of benefits. As of July 1, 1947, the situation was about to get worse: "Instead of leaving the service with the vague and protective 'blue' discharge, the homosexuals who had not been guilty of a definite office would receive an 'undesirable' discharge."
► Congress Allows Indefinite Confinement of "Sexual Psychopaths" in Washington, D.C.: 1948. The nation's capital had experienced explosive growth through the New Deal and World War II. And in the relatively short time period, the sleepy Southern town became a major bustling East Coast city, with all of the attendant problems and anxieties which comes with rapid urban growth. Among those anxieties were worries over a declining moral environment in the growing city. In response, Congress passed and the President Harry Truman signed Public Law 615 on June 9, 1948 which provided for the indefinite interment and treatment for "sexual psychopaths" in the District. (Before D.C. was given Home Rule with an elected mayor and council in 1973, the district was ruled directly by Congress and administered by a three-person appointed commission.) The Miller Act, as it was popularly known, defined a "sexual psychopath"  as a:
"person, not insane, who by a course of repeated misconduct in sexual matters has evidenced such lack of power to control his sexual impulses as to be dangerous to other persons because he is likely to attack or otherwise inflict injury, loss, pain, or other evil on the objects of desire."
The act specifically excluded rape or assault with intent to rape. Those charges were handled as normal criminal complaints. But according to this new law, the U.S. Attorney was empowered to initiate proceedings against anyone else — even if they hadn't been charged with a crime — to have them committed to St. Elizabeth's Hospital until the superintendent "finds that he has sufficiently recovered so as not to be dangerous to other person." The act refers to the individual as "the patient", not the accused or the defendant. It was the sole prerogative of the U.S. Attorney, after reviewing "information… from any source" to decide whether to initiate proceedings. And  those proceedings were civil proceedings, not a criminal one with constitutional guarantees against self-incrimination that a criminal procedure would guarantee. Instead, the accused "patient" was required to submit to an examination by two psychiatrists and was required to answer their questions which became part of the official record.
The law's wording suggested the aim was to keep dangerous people off the streets, but the vague definition of "sexual psychopath" left the door open to all sorts of abuse. U.S. Attorney Sidney Sachs, who helped draft the legislation, recalled in 1964 as a guest speaker at a conference of the East Coast Homophile Organizations (ECHO) — this was long after he left the Justice Department for a position in private practice — that the law was an open invitation to abuse:
"Though it's not right," Mr. Sachs admitted, the courts generally take the path of least resistance when the mental condition of someone accused of sex crime "comes into question": they commit him to Washington's mental hospital. There the  overworked psychiatrists "write brief reports" on the person. And when his trial comes up, it's "just perfectly understandable then" that the doctors' judgment is chiefly relied on.

A women in the audience challenged the merit of the Miller Act by pointing out — and Mr. Sachs had to agree — that condemnation to psychiatric incarceration is potentially worse than jail because the person could languish in a mental hospital forever. Then a man bluntly asked the prime question: "Would I, as a habitual practicing homosexual, be called a sexual psychopath?" "I think that you would be," Mr. Sachs replied. Yet, he reminded us, "everything that's on the books that is oppressive to homosexuals is not carried out to the letter."
According to a paper read at a meeting of the American Psychiatric Association in 1950, the law's reach did, in fact, extended to "habitual practicing homosexuals" in consensual relationships. Dr. Francis Tartaglino of St. Elizabeth reported that as of March 1, 1950, twenty-four patients had been admitted to the hospital's maximum security ward under this new law, "including 2 non-coercive homosexuals and 1 aggressive sodomist."
[Sources: Bernard A. Cruvant, Milton Meltzer, Francis J. Tartaglino. "An institutional program for committed sex deviants." American Journal of Psychiatry 107, no. 3 (September 1950): 190-194.
Lily Hansen, Barbara Gittings. "East Coast Homophile Organizations -- Report '64. Part Two: Highlights of ECHO." The Ladder 9, no. 4 (January 1965): 10-11.]
TODAY'S BIRTHDAY:
► Cole Porter: 1891-1964. American songwriters could match the sophistication, wit, and discreet naughtiness of Let's Do It (1928), You Do Something To Me (1929), Love for Sale (1930), Anything Goes (1934), Let's Misbehave (1937), Well Did You Evah! (1939) or Too Darn Hot (1948). That barely scratches the surface of Porter's musical output. He was born to a wealthy family in Peru, Indiana, and after graduating from an exclusive prep school, he studied law, first at Yale (where he wrote two of Yale's football fight songs that are still played today), then at Harvard for his graduate studies. But after finally deciding that he was more interested in music, he left Harvard Law and enrolled in Harvard's music program. In 1917, he moved to Paris to lend his hand at the war effort, and where his luxury Paris apartment became the scene of lavish parties.
That was where he met Linda Thomas, a rich Kentucky divorced socialite who was eight years his senior. She was reportedly aware of Porters homosexuality — his affair with Ballet Russes star Borish Koncho in 1925 wasn't much of a secret — but they both found marriage mutually advantageous. For Porter, a wife like Linda afforded a respectable heterosexual front, and for Linda, Porter's success and growing fame only enhanced her social position. And besides, he was genuinely kind to her, which was very unlike her abusive first husband.
In 1928, Porter returned to Broadway, where he found considerable success and offers from Hollywood. The Porters moved there in 1935, but Linda didn't appreciate Cole's increasingly open dalliances with other men. She moved back to their home in Paris, and Porter became about as openly closeted as any other Hollywood A-gay. A severe horse riding accident in 1937, which left Porter with a permanently-crippling leg injury, brought the Porters back together, but they reconciled with an apparently renewed understanding. Linda was more than just a beard to Porter: by all accounts they were very close, at least in a spiritual or emotional sense. Yet throughout their marriage, Porter also had significant relationships with several men, including Boston socialite Howard Sturges, architect Ed Tauch (who inspired "Easy to Love"), choreographer Nelson Barclift (who inspired "You'd Be So Nice To Come Home To"), actor Robert Bray, and longtime companion Ray Kelly, to whose children Porter left half of his royalties when he died in 1964. (Linda preceded him in death ten years earlier.) Porter's life was significantly de-gayed in the 2004 biopic De-Lovely: The Cole Porter Story
with Kevin Kline in the starring role. William McBrien's 1998 biography
however provides a much more complete picture of Porter's life.
If you know of something that belongs on the agenda, please send it here. Don't forget to include the basics: who, what, when, where, and URL (if available).
And feel free to consider this your open thread for the day. What's happening in your world?
The Daily Agenda for Sunday, June 8
Jim Burroway
June 8th, 2014
TODAY'S AGENDA:
Pride Celebrations This Weekend: Albany, NY; Athens, Greece; Bergen, Norway; Boston, MA; Birmingham, AL; Charleston, WV; Cheyenne, WY; Davenport, IA; Detroit, MI; Des Moines, IA; Edmonton, AB; Hannover, Germany; Indianapolis, IN; Innsbruck, Austria; Los Angeles, CA; Ljubljana, Slovenia; Maplewood/South Orange, NJ; Milwaukee, WI; Oxford, UK; Philadelphia, PA; Plano, TX; Salt Lake City, UT; Söderhamn, Sweden; Washington, DC.
Other Events This Weekend: AIDS Walk, London, UK; Cinépride LGBT Film Festival, Nantes, France; Gay Days Disney, Orlando, FL; Seoul LGBT Film Festival, Seoul, South Korea; Tel Aviv LGBT International Film Festival, Tel Aviv, Israel.
TODAY'S AGENDA is brought to you by:

The Second Landing was named for the fact that it was on the second floor of a building that also housed the Aquarius lounge, a straight stripper bar. It was popular with young Latinos looking for older men, and older men looking for young Latinos. It stayed open until 5:00 a.m., which gave everyone plenty of time to find each other. The Second Landing closed down sometime in the 1980s. The building was torn down and replaced with a Walgreens, more or less as what happens everywhere else in America.
TODAY IN HISTORY:
► Florida Bans Gay Marriage and Adoption: 1977. Florida's gay community took a triple whammy today. Just one day after Miami voters overwhelmingly sided with Anita Bryant to rescind an anti-discrimination ordinance, Governor Reuben Askew (D) signed into law additional two anti-gay measures affecting gay people statewide. The first banned same-sex marriage and the second banned gay adults from adopting.
State Sen. Curtis Peterson, (D-Eaton Park) sponsored both bills, and said that the new laws tell homosexuals, "We are tired of you and wish you would go back in the closet." He continued: "The problem in Florida is that homosexuals are surfacing to such an extent that they are infringing on average, normal people who have a few rights, too." The bills sailed through the legislature with little opposition and became effective immediately upon Askew's signing.
In 2008, Florida voters made same-sex marriage even more illegaler when they passed Amendment 2. In 2010, a Florida appeals court upheld a lower court ruling that found the adoption ban unconstitutional.
► First Gay Days at Disney World: 1991. It started as a very modest idea: a time for about 3,000 gays and lesbians in central Florida to enjoy a day at Orlando's top attraction — and to become more visible. "Twenty years ago, there were hardly any visible portrayals of our community other than the pride parades," Chris Alexander-Manley, president of Gay Days Inc., told Time in 2010. He was also one of the volunteers who helped organize the first event in 1991. He said, that the media tended to show "the drag queens and the extremes, the leather people, but that's only a small part of the overall community." To increase their visibility, gay attendees wore read shirts in the park. And it was that very visibility which caught the attention of anti-gay activists. The Southern Baptist Convention launched a boycott of all things Disney, despite the fact that Disney never sanctioned the event. Disney always instructed their employees to treat the first Saturday of June just like any other Saturday, which put the SBC in an odd position of, I guess, demanding that Disney ban red shirts or something.
Gay Days at Disney World has grown from that modest 3,000 assemblage to an estimated 150,000 participants in recent years. And with that growth the nature of the event has changed somewhat. There are still family events taking place catering to LGBT families, but they occur alongside pool parties, dance raves and other circuit party-style activities of a more specifically adult orientation. But within the confines of the park itself, it's all about Mickey Mouse and Magic Mountain and getting the kids in line for the spinning teacups. It just so happens that Gay Days at Disney is going on this very weekend. And despite ongoing grumbling from social conservatives — Disney typically issues refunds to families offended by the sight of red shirts — Gay Days continues to appeal to the kids in all of us.
TODAY'S BIRTHDAYS:
► Peter Jepson-Young: 1957-1992. The Vancouver, BC doctor was known to millions across Canada simply as Dr. Peter, host of a regular segment on the CBC's news broadcast called The Dr. Peter Diaries. That platform made Dr. Peter the country's best-known educator for AIDS and HIV awareness. Dr. Peter's approach was uniquely personal: he documented, on his own program, his experiences both as a doctor and as a person with AIDS. He began his weekly segment in 1990, after he was unable to continue his medical practice because of his deteriorating health. He brought a sense of humor to his weekly video diaries, and his frank discussion of AIDS helped to break down stereotypes and stigma surrounding the disease. His Diaries continued for more than two years, until a few weeks before he died in November 1992. Shortly before he died, Dr. Peter had also established the Dr. Peter AIDS Foundation to provide care for people with HIV/AIDS.
In 1993, the CBC and HBO jointly produced a 45-minute documentary, The Broadcast Tapes of Dr. Peter, which consisted of excerpts from his video diaries. It was nominated for an Academy Award for Best Documentary Feature. Today, all 111 episodes are available on the CBC's website.
► Mary Bonauto: 1961. If you're in a state where you're allowed to marry, then you have Mary Bonauto to thank. The civil rights attorney, lauded as "our Thurgood Marshal," has been working with the Gay & Lesbian Advocates & Defenders (GLAD) since 1990, playing key roles in methodically building the legal foundation through a series of court cases which eventually opened the doors, at least part way, to marriage equality for same-sex couples. As Roberta Kaplan told The New York Times in March 2013, "No gay person in this country would be married without Mary Bonauto."
Bonauto began her work at GLAD by litigating several employment discrimination, custody and free speech cases throughout New England. Seven years later, she was co-counselor for three Vermont couples seeking a marriage license. The goal was full marriage, but at that time it was still difficult to make a legal case. Instead, Baker v. Vermont compelled the Vermont legislature to enact the nation's first civil union law in 2000. The following year, Bonauto took another crack at marriage as lead counsel for Goodridge v. Department of Public Health. That led to the landmark 2003 decision by the Massachusetts Supreme Judicial Court which led the Bay State to become the first in the nation in marriage equality. She was also co-counsel in the Connecticut court case which prompted that state legislature to enact a civil union law.
Bonauto next set her sights set on Section 3 of the Defense of Marriage Act as lead counsel for Gill v. Office of Personnel Management, one of five federal cases which challenged DOMA's constitutionality. In that case in 2010, a Federal District Court in held that DOMA violated the U.S. Constitution's Equal Protection clause, and the First Circuit Court of Appeals upheld that decision. The case then went on to the U.S. Supreme Court, but the court chose to hear the appeal for Edith Windsor instead and that case ended up dooming DOMA in June 2013.
Bonauto is currently GLAD's Civil Rights Project Director. She lives in Portland, Maine with her wife and their twin daughters.
If you know of something that belongs on the agenda, please send it here. Don't forget to include the basics: who, what, when, where, and URL (if available).
And feel free to consider this your open thread for the day. What's happening in your world?
The Daily Agenda for Saturday, June 7
Jim Burroway
June 7th, 2014
TODAY'S AGENDA:

Marriages Continue in Wisconsin: Milwaukee and Madison. Soon after yesterday's ruling came down declaring Wisconsin's ban on same-sex marriage unconstitutional, the county courthouses in Madison and Milwaukee stayed open late last night to handle the rush for marriage licenses. This was something of a surprise since Federal District Judge Barbara B. Crabb's ruling wasn't accompanied by an injunction ordering the state to make marriage licenses available to everyone everywhere. That's not expected until sometime after June 16. Yet her decision did say that Wisconsin's prohibition on same-sex marriage was unconstitutional. So that seems to leave county clerks neither required nor prohibited from issuing licenses to same-sex couples. And so 68 couples got married at the Milwaukee County Court House, along with another 61 at the Dane County Court House in Madison. Both courthouses will reopen again this morning at 9:00 a.m.
Pride Celebrations This Weekend: Albany, NY; Athens, Greece; Bergen, Norway; Boston, MA; Birmingham, AL; Cambridge/Kitchener/Waterloo, ON; Charleston, WV; Cheyenne, WY; Davenport, IA; Dayton, OH; Detroit, MI; Des Moines, IA; Edmonton, AB; El Paso, TX; Fresno, CA; Hannover, Germany; Honolulu, HI; Indianapolis, IN; Innsbruck, Austria; Lille, France; Los Angeles, CA; Ljubljana, Slovenia; Maplewood/South Orange, NJ; Milwaukee, WI; Oxford, UK; Philadelphia, PA; Plano, TX; Rome, Italy; Salt Lake City, UT; Seoul, South Korea; Söderhamn, Sweden; Spencer, IN; Split, Croatia; Tulsa, OK; Washington, DC; Youngstown, OH.
Other Events This Weekend: Razzle Dazzle Dallas, Dallas, TX; Connecticut Gay and Lesbian Film Festival, Hartford, CT; AIDS Walk, London, UK; Cinépride LGBT Film Festival, Nantes, France; Gay Days Disney, Orlando, FL; AIDS Life Cycle, San Francisco to Los Angeles, CA; Seoul LGBT Film Festival, Seoul, South Korea; Tel Aviv LGBT International Film Festival, Tel Aviv, Israel.
TODAY'S AGENDA is brought to you by:
TODAY IN HISTORY:
► Miami Voters Rescind Gay Rights Ordinance: 1977. The Dade County Commission approved an ordinance in January of 1977 that would outlaw discrimination against gay people in employment, housing and public services (see Jan 18). Miami joined about 40 other communities around the nation had similar anti-discrimination laws in effect.
Reaction from local Christian conservatives was swift. Former beauty queen and Florida Orage Juice spokeswoman Anita Bryant learned about the ordinance when it was denounced from the pulpit at Northwest Baptist Church. She sprang into action, creating a group called "Save Our Children" to overturn the ordinance at the ballot box. Fearmongering about "access to children" would be the group's main focus. She told one audience, "Some males who would become teachers even want to wear dresses to work and flaunt their homosexuality in front of our children." To another, she warned,  "When the law requires you to let an admitted homosexual teach your children and serve as a role model for them, it's time to stop being so tolerant." She also blamed homosexuals for the weather. "Do you know why California has a drought? Because a Southern California city passed a gay rights ordinance. That's God's way of punishing civilizations that are tolerant of homosexuals."
Bryant's mean-spiritedness reportedly cost her a planned syndicated television series when producers backed away from the controversial singer. This gave her a chance to reveal her persecution complex. Declaring that "the blacklisting of Anita Bryant has begun," she claimed that in losing that job, "it destroys the dream that I have had since I was a child." Gay rights leader and local businessman Bob Kunst relished the irony. "She wants to cause gays to lose their jobs and she complains because she has lost a job. The lady is a hypocrite."
Days before the vote was to take place, Florida Gov. Ruben Askew was asked about the Miami campaign at a news conference. "If I were in Miami," he responded, "I would have no difficulty in voting to repeal that ordinance." He also said that he had no known gay people on his staff, and he wouldn't hire any. Askew had been seen as being among a new breed of open-minded Southern Democrats, and his name was often mentioned as a potential Presidential contender.
The final vote wasn't even close. When the special election came around, the final tally was 202,319 to just 89,562. Dade County voted overwhelmingly to jump onto Anita Bryant's bandwagon. Bryant responded, "The laws of God and the cultural values of man have been vindicated," and she announced that she would take her campaign to other cities across America.
If you know of something that belongs on the agenda, please send it here. Don't forget to include the basics: who, what, when, where, and URL (if available).
And feel free to consider this your open thread for the day. What's happening in your world?
Joyous Weddings Are Breaking Out In Wisconsin
Jim Burroway
June 6th, 2014
It wasn't clear whether Crabb's 88-page ruling cleared the way for same-sex marriages to begin immediately, but Milwaukee and Dane county officials began issuing licenses and officiants were at the clerk's office ready to go in Dane County. Both counties were keeping clerk's office open past regular closing hours Friday.

Wisconsin Attorney General J.B. Van Hollen says he will seek an emergency federal court order to stop the marriages in light of clerks going ahead with marriages.
Dane County (Madison) and Milwaukee County will stay open until 9:00 tonight. Milwaukee County Executive Chris Abele says he will personally pay for the overtime costs associate with keeping his courthouse open. But Attorney General J.B. Van Hollen said current law is still in force:
"In light of the decision of some county clerks to issue marriage licenses to same-sex couples, I will be filing emergency motions in the federal courts to stay Judge Crabb's order," he wrote. "The United States Supreme Court, after a referral from Justice Sotomayor, stayed a lower court's decision striking down Utah's ban on same-sex marriage. There is no reason to believe the Supreme Court would treat Wisconsin's ban any differently."
Okay, It's Friday Afternoon. Which State's Marriage Ban Got Knocked Down Today?
Jim Burroway
June 6th, 2014
Wisconsin! (PDF: 439KB/88 pages)
It is DECLARED that art. XIII, § 13 of the Wisconsin Constitution violates plaintiffs' fundamental right to marry and their right to equal protection of laws under the Fourteenth Amendment to the United States Constitution. Any Wisconsin statutory provisions, including those in Wisconsin Statutes chapter 765, that limit marriages to a "husband" and a "wife," are unconstitutional as applied to same-sex couples.
But marriages aren't available in the Badger State just yet:
Plaintiffs may have until June 16, 2014, to submit a proposed injunction that complies with the requirement in Fed. R. Civ. P. 65(d)(1)(C) to "describe in reasonable detail . . . the act or acts restrained or required." In particular, plaintiffs should identify what they want each named defendant to do or be enjoined from doing. Defendants may have one week from the date plaintiffs file their proposed injunction to file an opposition. If defendants file an opposition, plaintiffs may have one week from that date to file a reply in support of their proposed injunction.

I will address defendants' pending motion to stay the injunction after the parties have had an opportunity to file materials related to the proposed injunction. If the parties wish, they may have until June 16, 2014, to supplement their materials related to that motion in light of the Supreme Court's decision in Geiger v. Kitzhaber not to grant a stay in that case.
(UPDATE: It looks like some counties aren't waiting until the 16th to begin issuing licenses. But without an injunction in place, is that legal? Any lawyers in the bunch, please weigh in with your comments.)
This ruling by Federal District Judge Barbara B. Crabb is the twentieth in a string of rulings which have all found that all or portions of several states' marriage equality bans are unconstitutional. The unanimity of these rulings since the Windsor ruling last summer is breathtaking. It's hard to image at this point, regardless of which of the dozens of appeals making their way to the U.S. Supreme Court, how that court can rule that all twenty judges from across the country were somehow reading the law wrong.
The case was brought by the ACLU on behalf of eight Wisconsin same-sex couples. Two of the couples had married out of state — one in Minnesota, and one in Canada.
Judge Crab opened her decision by delineating exactly what the case was all about. In doing so, she issued two notable shout-outs: longtime marriage equality foe Maggie Gallagher, and longtime marriage equality advocate Andrew Sullivan:
In reaching this decision, I do not mean to disparage the legislators and citizens who voted in good conscience for the marriage amendment. To decide this case in favor of plaintiffs, it is not necessary, as some have suggested, to "cast all those who cling to traditional beliefs about the nature of marriage in the role of bigots or superstitious fools," United States v. Windsor, 133 S. Ct. 2675, 2717-18 (2013) (Alito, J., dissenting), or "adjudg[e] those who oppose [same-sex marriage] . . . enemies of the human race." Id. at 2709 (Scalia, J., dissenting). Rather, it is necessary to conclude only that the state may not intrude without adequate justification on certain fundamental decisions made by individuals and that, when the state does impose restrictions on these important matters, it must do so in an even-handed manner.

This case is not about whether marriages between same-sex couples are consistent or inconsistent with the teachings of a particular religion, whether such marriages are moral or immoral or whether they are something that should be encouraged or discouraged. It is not even about whether the plaintiffs in this case are as capable as opposite-sex couples of maintaining a committed and loving relationship or raising a family together. Quite simply, this case is about liberty and equality, the two cornerstones of the rights protected by the United States Constitution.

Although the parties in this case disagree about many issues, they do agree about at least one thing, which is the central role that marriage plays in American society. It is a defining rite of passage and one of the most important events in the lives of millions of people, if not the most important for some. Of course, countless government benefits are tied to marriage, as are many responsibilities, but these practical concerns are only one part of the reason that marriage is exalted as a privileged civic status. Marriage is tied to our sense of self, personal autonomy and public dignity. And perhaps more than any other endeavor, we view marriage as essential to the pursuit of happiness, one of the inalienable rights in our Declaration of Independence. Linda Waite and Maggie Gallagher, Case for Marriage 2 (Broadway Books 2000) (stating that 93% of Americans rate "having a happy marriage" as one of their most important goals, an ever higher percentage than "being in good health"). For these reasons and many others, "marriage is not merely an accumulation of benefits. It is a fundamental mark of citizenship." Andrew Sullivan, "State of the Union," New Republic (May 8, 2000). Thus, by refusing to extend marriage to the plaintiffs in this case, defendants are not only withholding benefits such as tax credits and marital property rights, but also denying equal citizenship to plaintiffs.
 Judge Crabb also found one of the state's arguments for supporting the marriage ban an odd one:
What is perhaps defendants' oddest argument relies on a distinction between what defendants call "positive rights" and "negative rights." In other words, the Constitution protects the rights of individuals to be free from government interference ("negative rights"), but it does not give them a right to receive government benefits ("positive rights"). … Thus, defendants say, although the due process clause may protect the right of individuals to engage in certain intimate conduct (a "negative right"), it "does not preclude a state from choosing not to give same-sex couples the positive right to enter the legal status of civil marriage under state law.

Defendants' argument has two problems. First, the Supreme Court has held on numerous occasions that marriage is a fundamental right protected by the Constitution. E.g., Turner v. Safley, 482 U.S. 78, 95 (1987); Cleveland Board of Education v. LaFleur, 414 U.S. 632, 639-640 (1974); Loving v. Virginia, 388 U.S. 1, 12 (1967). Thus, even if marriage is a "positive right" as defendants understand that term, marriage stands as an exception to the general rule.

Second, even if I assume that the state would be free to abolish the institution of marriage if it wished, the fact is that Wisconsin obviously has not abolished marriage; rather, it has limited the class of people who are entitled to marry. The question in this case is not whether the state is required to issue marriage licences as a general matter, but whether it may discriminate against same-sex couples in doing so. Even in cases in which an individual does not have a substantive right to a particular benefit or privilege, once the state extends that benefit to some of its citizens, it is not free to deny the benefit to other citizens for any or no reason on the ground that a "positive right" is at issue. In fact, under the equal protection clause, "the right to equal treatment . . . is not co-extensive with any substantive rights to the benefits denied the party discriminated against." Heckler v. Mathews, 465 U.S. 728, 739, 646 (1984). Therefore, "[t]he State may not . . . selectively deny its protective services to certain disfavored minorities without violating the Equal Protection Clause." DeShaney, 489 U.S. at 197 n.3.
Wisconsin Attorney General J.B. Van Hollen, a Republican who is seeking re-election in November, has vowed to appeal the ruling to the Seventh Circuit Court of Appeals, and will seek a stay of the ruling on the 16th. A spokesman for Gov. Scott Walker has issued a statement supporting Van Hollen's appeal.