Colorado State Employees Get Domestic Partner Benefits
Timothy Kincaid
May 21st, 2009
Gov. Bill Ritter this week quietly signed into law a bill that will allow gay and lesbian state employees to share benefits with their partners in the way married couples already can.
No wonder Dr. James Dobson is so discouraged. Right in his own (adopted) home state.
New Hampshire Would be the Sixth What, Exactly?
Timothy Kincaid
May 8th, 2009
New Hampshire could be the sixth gay marriage something-or-other, but finding the language to fit is not a straight-forward task. Considering the methods by which states have reached (and retreated from) marriage rights, putting them in order depends on what one is measuring.
The order in which states have granted recognition to same sex couples
1. District of Columbia 1992 (blocked by Congress until 2002)
2. Hawaii 1997
3. California 1999
4. Vermont 1999
5. Connecticut 2005
6. New Jersey 2004
7. Maine 2004
8. New Hampshire 2007
9. Washington 2007
10. Oregon 2007
11. Maryland 2008
12. Iowa 2009
13. Colorado 2009
The order in which courts have found that states must provide marriage and/or all its rights and benefits to same-sex couples:
1. Hawaii 1993/1997 (reversed by Constitutional amendment)
2. Vermont 1999
3. Massachusetts 2003
4. New Jersey 2006
5. California 2008 (perhaps reversed by Constitutional amendment)
6. Connecticut 2008
7. Iowa 2009
The order in which states provided virtually all of the same benefits as marriage
1. Vermont 1999
2. California 2003 (with subsequent minor adjustments to fix differences)
3. Massachusetts 2003
4. Connecticut 2005
5. District of Columbia 2006 (with adjustment in 2008)
6. New Jersey 2006
7. New Hampshire 2007
8. Oregon 2007
9. Washington 2009
10. Maine 2009
The order in which legal marriages were first performed
1. Massachusetts – 5/17/2004
2. Iowa – 8/31/2007 (only one)
3. California – 6/16/2008
4. Connecticut – 11/4/2008
5. Vermont – 9/1/2009 (Scheduled)
6. Maine – around 9/14/2009 (Scheduled)
The order in which continuous legal marriages began to be offered
1. Massachusetts – 5/17/2004
2. Connecticut – 11/4/2008
3. Iowa – 4/27/09
4. Vermont – 9/1/2009 (Scheduled)
5. Maine – around 9/14/2009 (Scheduled)
And should New Hampshire\'s bill be signed, it will be sixth.
The Current Status of Marriage Equality – 5/5/09
Timothy Kincaid
May 5th, 2009
With marriage equality issues changing so very quickly, here's where the current status stands (my apologies for any inaccuracies):
California – the State Supreme Court has until June 6 to announce whether Proposition 8 is constitutional and, if so, what impact it has on the 18,000 same-sex couples who married between June and November 2008. There are mixed opinions on what the court will decide.
Colorado – The legislature passed a Designated Beneficiary Agreement Act, which has been signed by the Governor.
Illinois – a bill has been introduced to enact Civil Unions. The bill is currently waiting for a House vote.
Maine – The House and the Senate have both passed a marriage bill. Tomorrow it goes before the Senate for final approval and then to Gov. John Baldacci, who is "keeping an open mind". Anti-Gays will immediately seek a "People's Veto", a process by which an enacted bill can be placed before the voters for an up or down vote. They would need about 55,000 valid signatures by the first of September. It would be led by Michael Heath who has established his reputation in Maine as an extremist and a homophobe.
Nevada – The Senate passed a bill to provide Domestic Partnerships with all the rights and obligations of marriage. It will go before the Assembly Judiciary on Friday. The Governor has promised to veto the bill but some sources say that there will be a compromise crafted before the legislature disbands in a month.
New Hampshire – The House and Senate have both passed a marriage bill. The Senate version had specific religious protections that were not in the House bill. The House Judiciary has approved the changes and they will go before a House vote tomorrow. The Governor has stated that he is opposed to gay marriage in the past but has not addresses this specific bill.
New York – A marriage bill has been introduced in the house. Log Cabin Republicans announced that they have found additional Republican support in the House for marriage. Senate Majority Leader Smith will not bring marriage to a vote in the Senate until adequate votes will assure its passage, which probably means that four to six Republicans will need to be convinced. Empire State Pride is doing polling in Republican districts and seeking to give them assurance that a vote for equality will not result in an election defeat.
Washington – a bill to upgrade the state\'s Domestic Partnerships to provide all the rights and obligations of marriage has passed the Senate and House with large margins and will be signed by the Governor. A petition has been filed to put it to the voters.
District of Columbia – the Council voted to recognize out of state marriages. This bill will be signed by the Mayor and then Congress has 30 days to review and possibly overturn it by a majority vote in both houses and the signature of the President. A same-sex marriage bill is expected later this year.
Also see our last synopsis on April 9
Angie Zapata's Murderer Found Guilty
Jim Burroway
April 22nd, 2009
It has just been announced that a Colorado jury found Allen Andrade guilty of murdering 18-year-old Angie Zapata. He was also found guilty of the additional hate crime enhancement as well as vehicle theft and identity theft. The charges carry a mandatory life sentence without parole.
Angie Zapata was beaten to death with a fire extinguisher on July 17, 2008 when Andrade discovered that she was a transgender woman. Andrade then stole her car, a 2003 PT Cruiser. It was that stolen car which led investigators to Andrade.
During the trial this week, jurors heard a tape of phone call Andrade made from jail to a girlfriend. In that phone conversation, Andrade said that "gay things need to die." He also joked about his "celebrity" status which should fetch him $50,000 for his life story. That phone call was made just days after his arrest.
Colorado added gender identity to its hate crime law in 2005, making it one of only eleven states to include transgender protections. This is the first case in which Colorado's hate crime law has been applied in a case involving a transgender person.
Colorado Enacts Designated Beneficiary Act
This commentary is the opinion of the author and may not reflect that of other authors at Box Turtle Bulletin
Timothy Kincaid
April 9th, 2009
The Human Rights Campaign is reporting that HB 1260 Designated Beneficiary Act has been signed by Colorado Governor Bill Ritter.
The new law, which will take effect on July 1, will permit any two people – regardless of sexual orientation or gender identity – to enter into designated beneficiary agreements that confer specific legal rights and responsibilities, including the right to receive state employee pension benefits, the right to make medical decisions for an incapacitated partner, and the right to inherit if a partner dies without a will.
These rights will undoubtedly benefit sets of individuals, including same-sex couples, and for them I am appreciative. The opposition to this bill derided it as "marriage light" and clearly objected to the fact that it would make the lives of gay people easier.
However, I find reciprocal beneficiary plans troubling.
I believe that there is a benefit to society for intertwining romantic relationships and social obligations and that such relationships are not comparable to roommates or poker buddies. And one core purpose of reciprocal beneficiaries is to make darn sure that those eligible for them know that their relationships are legally devoid of love and romance. You may have some selected rights – but only as a set of individuals, not as a family.
And, looking at Hawaii as an illustration, it seems that providing for some few rights to any designated beneficiaries can create a legal limbo from which it is difficult to emerge.
In California and other states, couples were recognized first. They became families. And then succeeding legislatures could argue over exactly which benefits should be denied some families based solely on the gender of those comprising them. Over time, it became obvious that denial of specific benefits to same-sex couples that were granted to opposite-sex couples seemed based on arbitrary distinctions or bigotry and gradually the state benefits and obligations granted became identical.
In Hawaii, however, there are no same-sex couples – only individual persons who have some reciprocal benefits. And it is easy to argue that there should be benefits granted to couples that are denied to roommates; surely we would not grant joint custody or apply community property, for example.
So it's not surprising that rather than a gradually increasing bundle of rights and obligations, over time Hawaii has actually removed benefits leaving them of little value. Which may well be why less than a tenth of one percent of Hawaiians even bothered to sign up.
But having "granted rights to those who can't marry", the otherwise liberal legislature of Hawaii feels content denying marriage rights to same-sex couples.
I do see this as an improvement for Coloradans; and likely this will not be the stopping point. So I am celebratory of this victory – especially for those who now will find their lives easier.
But it's a very minor celebration.
State Marriage Equality Update
Timothy Kincaid
April 9th, 2009
There has been a lot of movement recently in various states on the issue of recognition for same-sex couples. Here is a brief synopsis (I apologize if I missed anything):
Arkansas – on March 27, a bill was killed that would have banned cities and counties from creating domestic partner registries.
California – the State Supreme Court is deliberating on whether Proposition 8 is constitutional and, if so, what impact it has on the 18,000 same-sex couples who married between June and November 2008.
Colorado – at least two initiative drives are underway to either change the constitution to allow for gay marriage or alternately to statutorily create civil unions. The legislature has just passed a Designated Beneficiary Agreement Act, which has been signed by the Governor.
Connecticut – last week codified – with bipartisan support – marriage equality in the state\'s laws to agree with the decision of the state Supreme Court.
Delaware – proposed constitutional amendment to ban same-sex marriage defeated in the Senate in the last week in March.
Hawaii – Civil Unions bill was tied up in committee. Although the bill has a strong majority of support in the Senate, they voted not to pull it from committee.
Illinois – a bill (HB 0178) has been introduced to legalize same-sex marriage along with a bill (HB 2234) to enact Civil Unions. The marriage bill is resting in the Rules Committee but the Civil Unions bill passed out of committee in March and now faces a House vote.
Iowa – last week the Supreme Court found that the state must recognize same-sex marriage. It will go into effect on April 27. The Governor, the Senate Majority Leader, and the Speaker of the House have all announced that they will oppose efforts to change the Constitution. Iowa has no initiative process so it would require a change in leadership and several years before it would be possible to revoke this right.
Maine – both a marriage bill and a civil unions bill are before the legislature. The Judiciary Committee has scheduled a hearing on April 24. Gov. John Baldacci is "keeping an open mind".
Maryland – on April 7, the State Senate upgraded benefits offered to same-sex couples in domestic partnership relationships but do not allow for official state recognition of those relationships.
Minnesota – there is a bill before the legislature to provide new marriage equality. It is unlikely to pass.
Nevada – a bill to provide Domestic Partnerships with all the rights and obligations of marriage has passed out of committee and is before the Senate.
New Hampshire – at the end of March the House passed a bill to allow for gay marriage. It will be considered by the Senate, where Democrats have a 14-9 advantage (a dozen Republicans in the House supported the bill). Governor John Lynch has not stated whether he will veto the legislation, should it pass.
New Jersey – a commission has found that civil unions are inadequate and polls have found that residents favor gay marriage but a bill before the legislature appears not to be moving.
New Mexico – in March the Senate defeated efforts to enact Domestic Partnerships.
New York – the Governor has announced that he will push for a vote in the Senate on gay marriage. Although marriage equality has passed in the House, without support from some Republicans, the votes do not appear to be there in the Senate.
Rhode Island – a gay marriage bill is unlikely to make it out of committee. A "reciprocal beneficiary agreements" bill, a darling of anti-gays who want to label gay couples as identical to roommates or cousins, has been proposed as a "compromise".
Vermont – this week the legislature overrode the governor\'s veto to pass marriage equality.
Washington – a bill to upgrade the state\'s Domestic Partnerships to provide all the rights and obligations of marriage has passed the Senate and will come before the House soon.
West Virginia – last week the House of Delegates defeated a proposed state constitutional amendment that would have banned same-sex marriage.
Wisconsin – the Supreme Court is being asked to review the constitutional ban on marriage. The Governor, in his budget, has proposed Domestic Partnership benefits.
Wyoming – in February the House defeated a constitutional amendment to ban same-sex marriage.
District of Columbia – the Council voted unanimously to recognize out of state marriages. Same-sex marriage bill expected later this year.
Heterosexual Menace: They Really Are After Your Kids
Jim Burroway
April 6th, 2009
A staffer at Focus On the Family was busted for soliciting a 15-year-old girl:
Do you like older guys?" a 42-year-old Colorado Springs man who listed his employer as evangelical ministry Focus on the Family asked 11 minutes after initiating contact in an Internet chat room with a girl he believed to be younger than 15, according to an arrest affidavit released Monday by the Jefferson County District Attorney\'s Office.

Turns out the "teenager" was really an investigator with the district attorney\'s office, as Juan Alberto Ovalle discovered the next afternoon when he was arrested on two felony counts in Lakewood after arranging to meet the girl for sex, according to the affidavit.
..Ovalle told the girl to describe what she liked to do when she had sex and then wrote, "I like all my face to get wet."
Does that pick-up line work for heterosexuals these days? Sheesh!
We're trying to keep tabs on them here and in our report, "The Heterosexual Agenda: Exposing the Myths." It's not easy, nor is it for the feint of heart. But somebody's got to do it.
[Hat tip: Pam Spaulding]
LaBarbera Award: CO State Sen. Dave Schultheis
Jim Burroway
February 25th, 2009
One might conclude that Colorado GOP state Senators have become jealous over all the attention being paid to the abundance of anti-gay shenanigans over in neighboring Utah, How else can we explain this two-fer in three days?
On Monday, we had some serious nuttiness from Colorado State Sen. Scott Renfroe (R-Greeley). Now just two days later, we have another state Senator from the Rocky Mountain state making an award-winning bid. Colorado State Sen. Dave Schultheis (R-Colorado Springs) thinks that having an HIV-positive baby is just punishment for its mother's promiscuity:
"What I'm hoping is that, yes, that person may have AIDS, have it seriously as a baby and when they grow up, but the mother will begin to feel guilt as a result of that," he said. "The family will see the negative consequences of that promiscuity and it may make a number of people over the coming years begin to realize that there are negative consequences and maybe they should adjust their behavior."
That's what Schultheis said to the Rocky Mountain News when asked if he really meant what he said when he spoke in opposition to a bill on Wednesday requiring all pregnant women to be tested for HIV, the virus that causes AIDS. If the virus can be detected early enough in the pregnancy, the unborn baby can be treated to prevent the transfer of the virus.
Schultheis however believes that leaving babies untreated and increasing the risk twelve-fold that they will become infected is just what the doctor ordered. Speaking form the Senate floor, Schultheis said:
"I'm trying to think through what the role of government is here. And I am not convinced that part of the role of government should be to protect individuals from the negative consequences of their actions.

Sexual promiscuity, we know, causes a lot of problems in our state, one of which, obviously, is the contraction of HIV. And we have other programs that deal with the negative consequences – we put up part of our high schools where we allow students maybe 13 years old who put their child in a small daycare center there.

We do things continually to remove the negative consequences that take place from poor behavior and unacceptable behavior, quite frankly, and I don't think that's the role of this body.

As a result of that I finally came to the conclusion I would have to be a no vote on this because this stems from sexual promiscuity for the most part, and I just can't vote on this bill and I wanted to explain to this body why I was going to be a no vote on this.
Former Republican Gov. Bill Owens stated the obvious: "It's extremely inconsistent for any person who is pro life to oppose this effort to potentially save the life of a child." Every other Republican in the state Senate supported the bill. But despite this latest embarrassment, Senate minority leader Josh Penry said, "It's not my job to go around and censor people and tell them what to say."
But there's something else that's not being said. It's the reaction on learning that someone is HIV-positive: that the person is without morals and somehow deserves his or her infection. A person can have sex only once and still contract AIDS. That sexual act can be consensual — it can be the result of having sex with her legally-wedded husband who is infected — or the "sex act" could nonconsensual, whether it's rape or molestation.
This blame-the-victim mentality so emphatically articulated by Schultheis, the assumption which springs so automatically whenever the subject of HIV and AIDS is broached, that is the very same mentality which hinders efforts to curb the epidemic — all to the detriment of mothers and their unborn children. And other sons and daughters, mothers and fathers, spouses and partners, and all the others who become infected every year.
This latest controversey came on the heels of another embarrassing outburst by a fellow Colorado State Senator. On Monday, State Sen. Scott Renfroe (R-Greeley) spoke out against a gay-rights bill comparing homosexuality to murder. This was just after reading aloud a verse from Leviticus 20:13, which mandates the death penalty "if a man lies with a man as one lies with a woman."
LaBarbera Award: CO State Sen. Scott Renfroe
Jim Burroway
February 24th, 2009
Okay, so maybe homosexuality isn't like terrorism. Maybe it's really more like murder:
Debating a gay-rights bill on the floor of the state Senate on Monday, a Republican lawmaker took the rhetoric to new heights by equating homosexuality as a sin with murder.

"I'm not saying this (homosexuality) is the only sin that's out there," said Sen. Scott Renfroe, R-Greeley. "We have murder. We have all sorts of sin. We have adultery. And we don't make laws making those legal, and we would never think to make murder legal."
The gay rights bill in question would allow state employees to provide health insurance for their same-sex partners. Last I checked, that move would possibly save lives, not kill them. The bill passed an initial vote in the state Senate.
Meanwhile, Utahns are relieved it's somebody somewhere else for a change.
Colorado Designated Beneficiaries
Timothy Kincaid
February 17th, 2009
Colorado voters passed an anti-gay marriage ban in 2006 and during that same vote, the electorate declined to provide for domestic partnership. However, civil unions or other forms of partner benefits are not banned in the Colorado Constitution.
The House Judiciary Committee in Colorado has now passed (7-3) a bill allowing for the establishment of designated beneficiary agreements. Considering that sixteen years ago Colorado voters passes an amendement to their constitution (overturned by the US Supreme Court) that would have institutionalized discrimination against gay citizens and banned them from even appealling to their government for relief.
The proposed designated beneficiary agreements would allow individuals entering such an agreement to:
Be a conservator or guardian for the other designated beneficiary;
Be treated as a beneficiary under the other designated beneficiary's benefits for life insurance;
Be treated as a dependent under the other designated beneficiary's benefits for health insurance if the designated beneficiary's employer elects to provide coverage to designated beneficiaries;
Have the right to visit the other designated beneficiary in the hospital or in a nursing home;
Inherit through intestate succession upon the death of the other designated beneficiary;
Have standing to sue for wrongful death of the other designated beneficiary;
Act as an agent to make, revoke, or object to anatomical gifts involving the other designated beneficiary;
Direct the disposition of the other designated beneficiary's last remains.
The bill would also recognize those individuals who are in civil unions, domestic partnerships, or marriages that Colorado does not recognize as having the rights of a designated beneficiary. Designated beneficiaries would not be limited to gay couples but appears to be open to any two adults that are not otherwise married.
Should this bill pass, Designated Beneficiaries would join Marriage, Civil Unions, Domestic Partnerships and Reciprocal Beneficiaries as the various forms by which states have used to provide various levels of recognition and protection to the families of their gay citizens.
Allegations of Sexual Misconduct By Another New Life Pastor
Jim Burroway
February 9th, 2009
Michelangelo Signorile apparently had another blockbuster program last Friday:
A Colorado Springs bail bondsman and sometime bounty hunter who has been investigating New Life Church and Ted Haggard for several years appeared on my show late on Friday and told me that he now has information on ten more cases of sexual misconduct on the part of Ted Haggard and that three of these involve minors. He also said that New Life Church had suppressed from the media an earlier case of a pastor at the church (which has many pastors under the senior pastor) who was convicted of sexual assault against a child under the age of 15 and got off easy with help from the church, only to later have his probation revoked. The convicted pastor then illegally left the country, he said, and he speculates that New Life Church may have helped him do so.

Bobby Brown, reading from what he said was a detective's affidavit, told me that the pastor, Stephen Evans, was convicted in 1999 of sexually assaulting a 14-year-old boy and admitted to sexual contact with his own 14-year-old son and his own 15-year-old daughter, in a case that Brown says was somehow kept out of the media and has not been reported until now. Brown says that with the help and backing of New Life Church, Evans served no jail time at all, cutting a plea deal in which he'd agree to a "restoration" at the church – yes, just like the one that Ted Haggard went through to supposedly make him straight! – while serving five years on probation. It is likely that Ted Haggard, as senior pastor at the time, oversaw Evans' restoration.
It appears that in 2001, Evans' probation was revoked and he may have skipped the country. He's believed to be in London now.
Brown also confirms that Christopher Beard, the counselor at New Life Church's 24/7 program which Grant Haas spoke of, left the church due to sexual misconduct shortly after Haggard's fall.
More From The Grant Haas Interview
Jim Burroway
February 5th, 2009
There's more from Grant Haas' appearance on Michelangelo Signorile's show this week. If you want to know more about "Ted Two," you'll have to check that out on Michael's web site, along with his defense of why he thinks it's newsworthy. I'm not so sure, myself. But this one, I think, is. It's where Grant Haas describes the first time he revealed his "struggles" to Ted Haggard.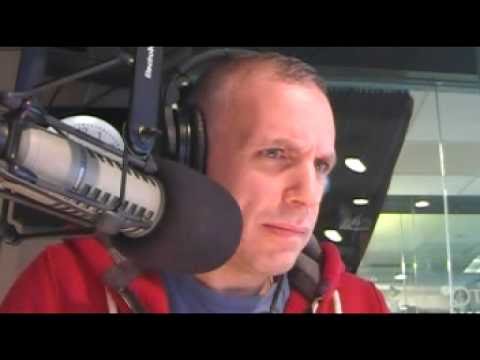 An unofficial transcript of this interview is available after the jump.
New Life Church's 24/7 Program: "The Best Job In The World"
Jim Burroway
February 4th, 2009
Grant Haas, the young man who came forward last week with new allegations about Ted Haggard, appeared on Michelangelo Signorile's program yesterday and spoke for about an hour and a half. Mike will be posting shorter audio portions over the next few days.
Today, he posted an edited clip of their discussion of New Life Church's 24/7 program. This was, as Mike describes it:
…a sort of Bible boot camp where young men, 18-23, are worked out intensely and get all cut up and muscled while also praying to Jesus, immersed in this 24 hours a day, often being woken up at all hours of the night. Haggard and another man who is described as "struggling with homosexuality" often oversaw the program, including going to the gym with the young men in the morning to work out and shower with them. They often went on training missions — including simulated counter-terrorism missions, as Christians under attack, and you'll hear about all of that. (Please don't mind the grimaces on my face throughout: I really wasn't that shocked and disgusted about what I was hearing! We had some technical/sound issues in the studio, and I was trying to cope with those problems, on the computer and to my producers, and was pretty frustrated by them, hence some of the looks on my face).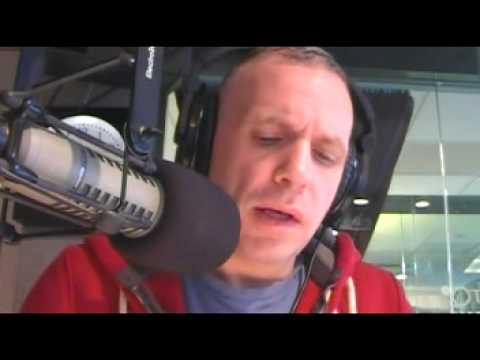 As we reported yesterday, Pam Spaulding live-blogged the interview. Her highlights included:
Haggard told Grant that he would have an easier time going straight because he's a top and "an asshole is similar to a vagina."
Haggard revealed his "party formula" to Grant, involving crystal meth, poppers, Viagra, renting porn and masturbation, either alone or with others. Haggard said that he knew a lot of people who were into this type of activity.
Haggard suggested that Grant find a nice girl to marry, and offered his own daughter — the worst sort of "ex-gay" advice anyone could give.
Christopher Beard, the church volunteer who left New Life Church a month after Haggard's downfall, headed the church's 24/7 program for troubled young men. Beard told Grant that he and Haggard enjoyed watching the men in the locker room.
Haggard's drug use was much worse than previously disclosed, including being high at the pulpit.
Haggard Accuser On Signorile Program
Jim Burroway
February 3rd, 2009
Grant Haas, who came forward last week with fresh allegations about Ted Haggard's sexual inproprieties and drug use, was on Michelangelo Signorile's radio program today. I wasn't able to hear it, but according to Pam Spaulding, he really spilled quite a few beans:
Classic sleaze: Haas was asked by Haggard about the young man's sexual preferences in the bedroom —  bondage, toys, groups, bathhouses, top, bottom, versatile, drugs. Ted told Haas that "since I preferred to be in a "top" position that it would be easy to become straight because "an asshole is similar to a vagina." …

After going on and on in detail about same-sex action, Haggard would then back off and tell Haas that he needed to find a good woman to marry. And listen to this: Haggard offered up his daughter as a dating/marriage prospect for Haas! Knowingly offering to guide his own daughter into a relationship with a closeted man!
There's more at Pam's place. Some of it — "Ted Two" specifically — is definitely TMI, but all of it is disturbing. This definitely shows a man who is deeply troubled. I look forward to the audio of the interview being posted online before too much longer.
Thank You, Mike Jones
Jim Burroway
January 27th, 2009
I don't know about you, but when I watched the KRDO report on Grant Haas's accusations against Ted Haggard, I was disturbed to see how they treated their brief mention of Mike Jones. He's the one who first exposed Haggard's gay sexual activities to the national media. But when the KRDO reporter mentioned "Mike Jones, a gay escort," the picture suddenly appeared grainy and menacing while ominous music rumbled underneath.
Sex workers certainly have it tough. They're looked down upon, despised, and mistrusted. My point here isn't to defend this line of work, but to defend these people as human beings and sometimes as heroes. Mike Jones is just one hero. He did the right thing. Ted Haggard even agrees.
Mike Jones did several things to earn a living. He was a personal trainer, but that's not how he met Ted Haggard. Mike was also a masseur and an escort. He did for money some of the things that many of us do for love, what others do for lust, and what virtually all of us do for free. Maybe that's why many seem to suspect that Mike only exposed Ted Haggard in order to collect the twenties on the table. They treat the very idea preposterous that a sex worker could do something honorable.
Mike did write a book
, but it didn't sell well. He didn't make a lot of money off of this. I don't know whether he expected to or not. Writing a book and not making much off of it is pretty normal, even for heroes. The truth is that heroes are rarely rewarded for being heroic. At best, most can expect a few brief moments in the spotlight when they're typically thanked for what they did. And then it ends.
But Mike will always be known as an escort or a "massage therapist" in scare quotes. A sex worker. His full name is not Mike Jones, but Mike Jones A Gay Escort.
I don't know what he expected when he went public with his story, and I'm not saying we should have all gone out and bought his book
as our way of thanking him. But we should thank him.
Ted Haggard actively promoted and defended a particular message which brings suffering and hardship to a lot of LGBT people — especially to young people — while indulging in a dark and twisted caricature of the very thing he denounced. Mike Jones brought him down. By focusing on Mike as an escort and not as a hero, we miss seeing a clearer picture of what he did. Much like that grainy, frightening picture we saw of Mike on KRDO.