The Daily Agenda for Saturday, April 19
Jim Burroway
April 19th, 2014
TODAY'S AGENDA:
Events This Weekend: BEARcelona, Barcelona, Spain; AIDS Walk, Columbus, OH; L.A. Rodeo, Los Angeles, CA; Philly Black Pride Philadelphia, Pa; Pride, Potsdam, Germany.
TODAY'S AGENDA is brought to you by:

The location has been redeveloped and is now a chic restaurant in Boston's Chinatown.
TODAY'S BIRTHDAY:
Dick Sargent: 1930-1994. His best known role was that of the second Darrin in the 1960s sitcom Bewitched, after having taken over that role in 1969 when Dick York was forced to leave due to ongoing health problems. It was a fortuitous second chance for Sargent: he was the producers' first choice for the role in 1964 but was forced to turn it down because he was under contract with Universal Studios to appear in the short-lived sitcom Broadside, a WWII comedy about four girls on an island with 4,000 sailors. (Hilarity allegedly ensued, but only for one season.) Before he got his second chance at Bewitched, Sargent appeared in several films and television programs which helped pad his resume with a growing list of solid if not particularly memorable roles.
He never really made it onto the A-list, but he did have a solid run opposite Elizabeth Montgomery as America's favorite put-upon mortal. And what a strange, gay time he must have had on the set, with openly-flamboyant Paul Lynde as practical-joker Uncle Arthur and the closeted and conflicted Agnes Moorhead as Endora (a character whose style and sarcasm deserves unceasing genuflections from drag queens everywhere). The series ended in 1972 and immediately went into syndication for whole new generations to enjoy. Meanwhile, Sargent kept working in minor roles and voiceovers for commercials and cartoons.
In 1974, Sargent appeared with lesbian Fannie Flagg (see Sept 21) in the game show Tattletales, in which Hollywood couples would try to guess each others' answers to embarrassing questions about marriage, sex, or other coupley topics. They were, ostensibly, "dating" for the game show's purposes. Sargent finally came out on National Coming Out Day, October 11, 1991, over concerns about high suicide rates among gay teens. He revealed that when he was a student at Stanford he twice tried to kill himself when he realized he was gay. The following summer, he was Grand Marshall of the Los Angeles Gay Pride parade alongside his former Bewitched co-star and forever friend, Elizabeth Montgomery. He became involved with the AIDS Project Los Angeles and the American Foundation for AIDS Research. Sargent died in 1994 of prostate cancer.
If you know of something that belongs on the agenda, please send it here. Don't forget to include the basics: who, what, when, where, and URL (if available).
And feel free to consider this your open thread for the day. What's happening in your world?
The Daily Agenda for Friday, April 18
Jim Burroway
April 18th, 2014
TODAY'S AGENDA:
Events This Weekend: BEARcelona, Barcelona, Spain; AIDS Walk, Columbus, OH; L.A. Rodeo, Los Angeles, CA; Philly Black Pride Philadelphia, Pa; Pride, Potsdam, Germany.
TODAY'S AGENDA is brought to you by:

Twenty-nine year old Morris Levy used his fortune from Roulette Records, which he had founded in 1956, to buy Roundtable two year later when the previous owners racked up a $750,000 tax bill. Before Levy bought, renovated and renamed it, the club had been the Versailles, which for the previous twenty-two years was regarded as one of the finest restaurant/cabarets in the world. Levy turned the Roundtable into a restaurant and jazz club featuring several major acts. It was also a rather convivial place, with Steve Allen stopping in to take a spin at the piano and Jackie Cooper joining him on drums from time to time. By about 1970, jazz had departed the Roundtable, and the stage and dance floor area was given over to the gays, and a few years after that the Roundtable jumped on the disco bandwagon.
TODAY IN HISTORY:
GOP Chairman Warns of "Perverts Who Have Infiltrated Our Government": 1950. Sen. Joseph McCarthy's (R-WI) Red and Lavender Scares got a boost when Guy Gabrielson, Republican National Chairman, issued a letter addressed to about 7,000 party workers, under the title "This is the News from Washington," in which he wrote:
Perhaps as dangerous as the actual Communists are the sexual perverts who have infiltrated our Government in recent years. The State Department has confessed that it has had to fire ninety-one of these. (see Feb 28) It is the talk of Washington and of the Washington correspondents corps.
American sensibilities were quite delicate in 1950, particularly on a subject as contentious as homosexuality. In many respects, it was still the "love that dares not speak its name." Newspaper editors were reluctant to actually use the word "homosexual," preferring instead to dance around the subject wherever possible. The use of the word "pervert," on the other hand, was totally acceptable and routine. Gabrielson expressed his frustration over editors' concerns over their readers delicate sensibilities:
The country would be more aroused over this tragic angle of the situation if it were not for the difficulties of the newspapers and radio commentators in adequately presenting the facts, while respecting the decency of their American audiences.
First Gay Rights Picket at the United Nations: 1965. Two years earlier, independent Mattachine Chapters in New York, Washington, and Miami, along with Daughters of Bilitis chapters in New York and Philadelphia, with other activists and small groups, had come together to form the East Coast Homophile Organization. ECHO was intended to be not so much a separate organization but a forum in which members of the activists groups could get together and plan strategy and share valuable lessons. At a meeting during the fall of 1964, they decided that the old ways of doing things — engaging in polite "education" programs with the hope of increasing "understanding — just wasn't yielding any results. "It was a gathering of men and women impatient to remedy the discrimination against the homosexual citizen in our society," The Ladder reported, which quoted one attendee: "A few years ago, ours was a sweeter, clubbier, less insistent organization. Now there seems to be a militancy about the new groups and new leaders. There's a different mood."
The group decided it was time to engage in more direct action. And so when Cuban President Fidel Castro announced a new round governmental policy of rounding up its gay citizenry and and throwing them into internment camps, New York and Washington, D.C. activists felt that this provided a good "hook" on which to hang a couple of protests. Activists in the D.C. area took the opportunity to mount the first ever picket at the White House (see yesterday), while New York advocates decided to protest in front of the Cuban Mission. They soon discovered that police rules prohibited picketing with a fifth of a mile of the Cuban Mission, so they chose to picket at Hammarksjold Plaza at the United Nations. Twenty-nine picketers showed up for the first gay rights protest at the United Nations, and only the second gay rights protest in New York City (see Sep 19).
[Sources: Warren D. Adkins and Kay Tobin (pseudonyms for Jack Nichols and Kay Lahusen) "ECHO Report '64. Part one: Sidelights of ECHO." The Ladder 9, no. 4 (January 1965): 4.
"Cross Currents." The Ladder 9, no. 8 (May 1965): 22.]
New York Times: "Certain Words Can Trip Up AIDS Grants.": 2003. A New York Times investigation revealed that AIDS researchers were having trouble getting their research proposals funded by the National Institutes of Health because certain sensitive terms were included in their grant applications. Scientists, speaking on the condition of anonymity, told The Times that they were warned by federal health officials that their research would come under closer scrutiny by the Department of Health and Human Services or by members of Congress if their proposals included certain key words, including "sex workers," "men who sleep with men," "anal sex," and "needle exchange." A spokesman for HHS denied that such screening was taking place, but another unnamed official at NIH confirmed that:
…project officers at the agency, the people who deal with grant applicants and recipients, were telling researchers at meetings and in telephone conversations to avoid so-called sensitive language. But the official added, "You won't find any paper or anything that advises people to do this."

The official said researchers had long been advised to avoid phrases that might mark their work as controversial. But the degree of scrutiny under the Bush administration was "much worse and more intense," the official said.

Dr. Alfred Sommer, the dean of the Bloomberg School of Public Health at Johns Hopkins University, said a researcher at his institution had been advised by a project officer at N.I.H. to change the term "sex worker" to something more euphemistic in a grant proposal for a study of H.I.V. prevention among prostitutes. He said the idea that grants might be subject to political surveillance was creating a "pernicious sense of insecurity" among researchers.

…In another example of the scrutiny the scientists described, a researcher at the University of California said he had been advised by an N.I.H. project officer that the abstract of a grant application he was submitting "should be 'cleansed' and should not contain any contentious wording like 'gay' or 'homosexual' or 'transgender.'" The researcher said the project officer told him that grants that included those words were "being screened out and targeted for more intense scrutiny."

He said he was now struggling with how to write the grant proposal, which dealt with a study of gay men and H.I.V. testing. When the subjects were gay men, he said, "It's hard not to mention them in your abstract."
If you know of something that belongs on the agenda, please send it here. Don't forget to include the basics: who, what, when, where, and URL (if available).
And feel free to consider this your open thread for the day. What's happening in your world?
The Daily Agenda for Thursday, April 17
Jim Burroway
April 17th, 2014
TODAY'S AGENDA:
Events This Weekend: BEARcelona, Barcelona, Spain; AIDS Walk, Columbus, OH; L.A. Rodeo, Los Angeles, CA; Philly Black Pride Philadelphia, Pa; Pride, Potsdam, Germany.
TODAY'S AGENDA is brought to you by:

Nob Hill opened in the late 1940s as a formal dinner club. By the early 1950s, the club's owner, James Jones, realized that the lack of a gay bar for African Americans presented a golden business opportunity. Nob Hill soon joined the ranks of the Capital's very few gay bars and the only one that was African-American owned. It developed a reputation for its drag shows and its Sunday night Gospel concerts, and became an essential refuge for gay African-Americans in Columbia Heights. Nob Hill finally closed in 2004.
TODAY IN HISTORY:
First White House Picket for Gay Rights: 1965. In 2010, former Cuban president Fidel Castro apologized for for his government's persecution of gay people in the mid-1960s. That persecution included rounding up gay people and throwing them into camps. That apology reminded Washington, D.C.'s veteran gay rights advocate Frank Kameny (see May 21) of Castro's action in 1965 led directly to the first time a group of gay activists picketed the White House that spring:
While, Castro had no notion, of course, of what he was doing in this context at that time, in my view and in my interpretation of the dynamics of the 1960s Gay Movement, he triggered Stonewall and all that has followed.

News of Castro's incarceration of gays in detention camps in Cuba came out early in 1965 — probably in March or very early April. At that time "the 60s" hadn't yet erupted in their full force, but the precursors were very well advanced. Picketing was considered the mode of expression of dissent, par excellence.

Jack Nichols (see Mar 16) approached me to suggest that we ("we"= The Mattachine Society of Washington, of which I was President) picket the White House to protest Cuba's action. I felt that it was rather pointless to picket the American President to protest what a Cuban dictator was doing. So I suggested that we broaden and Americanize the effort. One or more of our signs said (in gross paraphrase, here, from memory) "Cuba persecutes Gays; is America much better?", and others specifically addressed governmental and private anti-gay discrimination here, and other gay-related problems of the day.
Those MSW picketers, seven men and three women, arrived promptly at 2:00 in the afternoon of Palm Sunday at Lafayette Park. They went across the Pennsylvania Avenue and formed an orderly oval in front of the White House and marched, carrying signs reading, "U.S. Claims No Second-Class Citizens. What About Homosexual Citizens?", "Cuba's Government Persecutes Homosexuals. U.S. Government Beat Them To It," and "Gov. Wallace Met With Negroes. Our Gov't Won't Meet With Us." They dressed conservatively, the men in suits and ties, the women in skirts and heals. Kameny insisted on it. "If you're asking for equal employment rights," he said, "look employable!" The group had decided not to publicize the protest in advance because they didn't want to give authorities time to invent a reason to block their protest. But that also meant that there were no reporters or news cameras at that first protest, although the local Afro-American did include a small news bulletin about the demonstration.
They marched for one hour, then packed up and left, elated over how easy it all was. That protest would lead to many more that year: at the Pentagon, the Civil Service Commission, the United Nations, Philadelphia's Independence Hall, and two more pickets at the White House. Those pickets marked a new beginning for the gay rights movement, and they all happened in 1965, four years before Stonewall. Kamany later reflected on that auspicious year:
Ever since, it has been my view, and remains so, that those demonstrations created the protest-oriented mindset which made Stonewall possible, and that without it Stonewall just wouldn't have happened. Therefore, several steps removed, and obviously utterly unbeknownst to him, by his 1965 detentions of Cuban gays, Fidel Castro precipitated and triggered Stonewall and all that we have gained from it since. So, if you enter into a same-sex marriage, or are helped by a gay-protective anti-discrimination law, or run for elective office an an open gay, thank Fidel.
TODAY'S BIRTHDAY:
Thornton Wilder: 1897. The Pulitzer Award-winning playwright and author is best known for his plays Our Town and The Skin of Our Teeth, as well his novel The Bridge of San Luis Rey. He also wrote the screenplay for Alfred Hitchcock's Shadow of a Doubt. His works touched on very broad, universal themes: the qualities of good and evil, and finding meaning in the lives of ordinary people. Our Town was particularly inventive: it's sparse stage setting was quite "modern" in 1938, but not as avant-garde as the character of the "stage manager," who breaks the fourth wall and converses with the audience, even going so far as taking questions.
Details of Wilder's private life are very hard to come by. The lifelong bachelor was exceptionally circumspect about his private life, although he is known to have enjoyed a wide circle of friends. He was romantically linked with the writer Sam Steward, to whom he was introduced by Gertrude Stein. They were reportedly together while Wilder wrote the third act of Our Town — in which we learn that the town's choir director and church organist Simon Stimson commits suicide. Sadly, in 1938 it would not have been at all difficult to read that as code.
If you know of something that belongs on the agenda, please send it here. Don't forget to include the basics: who, what, when, where, and URL (if available).
And feel free to consider this your open thread for the day. What's happening in your world?
The Daily Agenda for Wednesday, April 16
Jim Burroway
April 16th, 2014
TODAY'S AGENDA:
Events This Weekend: BEARcelona, Barcelona, Spain; AIDS Walk, Columbus, OH; L.A. Rodeo, Los Angeles, CA; Philly Black Pride Philadelphia, Pa; Pride, Potsdam, Germany.
TODAY'S AGENDA is brought to you by:

Chicago's Twenty-One Club first opened in 1961, and was the scene of a police raid in September 1969, just a few months after Stonewall. According to a brief article written by Bill Kelley for Mattachine Midwest:
The first raid of the current series occurred in the early morning hours of Saturday, Sept. 20, when the 21 Club was hit and 12 persons were arrested and charged with public indecency. ( Public indecency is defined as lewd fondling on the body in public, and Chicago police routinely apply the law to cover homosexual dancing and even two men with arms over each other's shoulders. Allegations of lewd fondling are always thrown in, but the real police target is harmless activity on a par with accepted heterosexual behavior.)

As usual, nothing was going on, but the time had come, so the 21 club was raided and innocent victims grabbed. Woody, the owner, was taken in and quite generously bailed out the patrons. He contacted MM, gave us details of the event and took an MM referral attorney. Moreover, Woody has helped raise funds for the legal defense of the patrons ( a benefit cocktail party was being held on Sunday, Oct. 21, as this went to press).
At some point, Club 21 became known as Legacy 21. It was still in business in 2001 when the Chicago Tribune published this brief profile which noted that the bar was Chicago's oldest gay bar still operating. I haven't been able to track down when the club finally closed, but by 2012 it was closed and boarded up tight, its large yellow sign was still hanging out front.
TODAY IN HISTORY:
U.S. Morals Lowest in History: 1952. The National Association of Evangelicals were holding their tenth annual convention in Chicago when the group's president, Dr. Frederick C. Fowler, told the gathering that American was at its lowest moral level in its history. Despite church membership being an all-time high, Fowler blamed "the moral collapse everywhere evident" on materialistic education:
"What is the reason for immorality in the State Department, where homosexuals were dismissed not for their sin but for security reasons?" he asked. "What is the reason for the corruption in the Internal Revenue and other departments of government, for the admitted cheating in college examinations, and in other forms of immorality in the American scene?"

"It goes back to those so-called 'brilliant' educators, centered in John Dewey at Columbia, who questioned and then denied the very existence of God, and ruled out any final authority except their own ridiculous and assumed knowledge."
Fowler's prescription for America's abysmal 1950s values was simple: "Yo cannot disregard God and ignore his moral laws and not expect to reap a harvest of rottenness." He called on government to act as "a minister and trustee, not a Lord; that it is responsible not to itself but to God and the people." He also asserted that "Christianity can exist without democracy, but democracy could not exist without Christianity.
Human Events Warns of "Homosexual International": 1952. Before Countess Waldeck became Countess Waldeck, she was Rosa (or Rosie) Goldschmidt, the daughter of a prominent German Jewish banker, who had quite a knack for reinvention. She later became Catholic, and then became a countess when she married, perhaps, her third husband (who's really counting?) the Hungarian Count Armin Graf von Waldeck. Time described it as "a marriage in which friendship and German passport considerations were deftly blended." But that's getting ahead of a few things. Her first marriage, in 1921, was a brief one to the gynecologist Ernst Gräfenberg, for whom the "G-Spot" is named. They divorced four years later "by mutual agreement. In 1929, the 31-year old married the 63-year-old widowed Franz Ullstein, scion of Berlin's Ullstein Verlag publishing house, which was caught up in a sensational spy scandal. That marriage ended, but she got a lot out of it. When she published her 1934 autobiography "Prelude to the Past," she candidly described the Ullstein affair along with some affairs of her own.
All of which is to say that Waldeck not only had a knack for reinvention, but also one for international intrigue which she parlayed into a career in journalism for Newsweek and another gossipy and wildly popular book in 1942 about international spies at a grand hotel, the Athene Palace in Bucharest.
But a decade later, her popularity faded as America's attention turned inward during the McCarthy era. The new enemies now were American Communists and subversive homosexuals in the cojoined Red- and Lavender Scares. Waldeck made another stab at international conspiracy with a story she published in a small newsletter, Human Events, which despite its circulation — perhaps 40,000 in 1960 — claimed among its conservative readers many top Republican Party leaders and an actor in California who would soon become governor and future President. In 1952, Human Events published Waldeck's essay, "Homosexual International," in which she praised the ongoing investigations and firings of homosexuals from the State Department, but warned that political leaders and the general public failed to grasp that those investigations barely uncovered the tip of an international iceberg.
In reality the main reason why, at this juncture of history, the elimination of the homosexuals from all Government agencies and especially from the State Department is of vital urgency is that by the very nature of their vice they belong to a sinister, mysterious and efficient International.

Welded together by the identity of their forbidden desires, of their strange, sad needs, habits, dangers, not to mention their outrageously fatuous vocabulary, members of this International constitute a world-wide conspiracy against society. This conspiracy has spread all over the globe; has penetrated all classes; operates in armies and in prisons; has infiltrated into the press, the movies and the cabinets; and it all but dominates the arts, literature, theater, music and TV.

And here is why homosexual officials are a peril to us in the present struggle between West and East: members of one conspiracy are prone to join another conspiracy. This is one reason why so many homosexuals from being enemies of society in general, become enemies of capitalism in particular. Without being necessarily Marxist they serve the ends of the Communist International in the name of their rebellion against the prejudices, standards, ideals of the "bourgeois" world. Another reason for the homosexual-Communist alliance is the instability and passion for intrigue for intrigue's sake, which is inherent in the homosexual personality. A third reason is the social promiscuity within the homosexual minority and the fusion it effects between upperclass and proletarian corruption.
There was at that time an underlying belief in some quarters that there was something about homosexuality that wasn't quite American. It wasn't so much that homosexuality was a foreign import, but there was an undercurrent of thought that somehow tied homosexuality in America to other subversive "foreign" influences. The McCarthy witch hunts only encouraged the notion that homosexuals and communists were interchangeably charged with being national security risks. There was even a new word for the homosexual side of this international conspiracy: hominterm, a play on "Comintern," short for the Moscow-based Communist International. This "Homosexual International" was allegedly an international conspiracy to control the world and break down society. Waldeck described its supposed history this way:
Actually, the Homosexual International began to gnaw at the sinews of the state in the 1930′s. Until then it just nibbled. I have before me notes I took years ago about that nibbling stage. Still very new to politics, I was amazed to discover that, the "Cherchez l'homme" pointed to a much more powerful factor in international affairs than the "Cherchez la femme." With fascination I watched the little Sodoms functioning within the Embassies and foreign offices. Somehow homosexuals always seemed to come by the dozen, not because they were cheaper that way but rather because a homosexual ambassador or charge d'affaires or Undersecretary of State liked to staff his "team" with his own people.
Waldeck claimed that "the scope of this article does not permit naming names and place," which was rather convenient because it allowed her to spend the rest of her 3,500-plus word article to indulge her vivid imagination without actually having to produce anything which might constitute verifiable facts:
…Why had a certain capitalist country such an amazing influence on the politics of a certain revolutionary country? Because the aristocratic ambassador of the capitalist country was a homosexual and so was the foreign minister of the revolutionary country, and the perfect understanding between them cut across ideologies. Why did a certain bilateral trade conference, which seemed hopelessly bogged down, suddenly come to life again? Because the homosexual head of one mission, in order to please the homosexual aide of another mission, decided to sacrifice some vested interests at home for the sake of better understanding abroad. There were many instances of this kind; they didn't then add up to a menace. But in politics it is always smart to fear a power not because it is dangerous but because it could become dangerous.

That the Homosexual International could become dangerous should have been evident to anyone who had an opportunity to observe the mysterious manner in which homosexuals recognize each other — by a glance, a gesture, an indefinable pitch of voice — and the astonishing understanding which this recognition creates between men who seem to be socially or politically at opposite poles. True, other Internationals are better organized and more articulate. But what is the unifying force of race, of faith, of ideology as compared to the unifying force of a vice which intimately links the press tycoon to the beggar, the jailbird to the Ambassador, the General to the pullman porter?
Waldeck then returns to the two great themes of the McCarthy witch hunts in claiming that "the Homosexual International has become a sort of auxiliary of the Communist International":
…the Homosexual International works into the hands of the Comintern without any special organizing effort. This does not mean that every homosexual diplomat or official is a Communist or even a fellow-traveller. Still, this dangerous mixture of anti-social hostility and social promiscuity inherent in the vice inclines them towards Communist causes. That's why agencies in which homosexuals are numerous excel in the sort of intrigue and doubletalk which, apparently objective, somehow always coincides with the party line. One could probably trace some of our more preposterous foreign policy decisions during the last 25 years to the little Sodom inside the State Department. Then too, a study of the the OWI (the U.S. Office of War Information) — veritable home from home for the Homosexual International during the war — would yield a few fascinating cues.

There is another even more sinister aspect of homosexuality in high places. It is that homosexuals make natural secret agents and natural traitors. This conclusion is to be drawn from a theory developed by Professor Theodor Reik in his "Psychology of Sex Relations." Briefly, this theory is that the phantasy of sex metamorphosis operating in most homosexual affairs which causes him to play the role of the other sex causes him also to enjoy any job which gives him the chance of playing a double role.

The classical example is the famous espionage case of the homosexual Colonel Alfred Redl of the Austro-Hungarian Military Intelligence who, during the decade preceding World War I, delivered Austrian military secrets to the Russians and denounced his own agents to them. He got an immense kick out of playing the role of both the traitor and of the one whose lifework it is to apprehend and punish traitors.
Wardeck advised that the chief weapon against Homintern's spread was education, in language that is still familiar today:
At best the elimination of homosexuals from Government agencies is only one phase of combatting the homosexual invasion of American public life. Another phase, more important in the long run, is the matter of public educations. …However, the chief educational task would be to combat the "love-and-let-love" line which, peddled by the pseudo-liberal fringe, claims that sexual preversion (sic) does not prevent a man from functioning normally in all other contexts and that it was just like Senator McCarthy to "persecute" the poor dears in the State Department. This line is fatal in that it lulls society into a false sense of security. It fools homosexuals themselves.

It fools them by instilling in them the notion that there is nothing wrong with the satisfaction of their abnormal desires and that it is, indeed, the solution of the homosexual problem. That this is by no means the case is demonstrated by the unhappiness under which most homosexuals (even the most successful among them) labor. In fact, if proof were needed of the high price paid by those who violate the Divine Laws, that dark melancholy unhappiness which is so characteristic of the homosexuals would be it. Actually, license acerbates the homosexual problem both for society and for the individual. Its solution lies just in the opposite direction — namely, in the practice of the admirable art of self-control and resignation.
Two weeks later, Rep. Katherine St. George (R-NY) read the article into the Congressional Record while warning that "the dangers to our own country and our whole political structure from this kind of international ring is dangerous in the extreme and not to be dismissed lightly." Waldeck's "Homosexual International" was so influential that Human Events reprinted it again in 1960.
[Source: R.G. Waldeck "Homosexual International." Human Events (April 16, 1952): 1.]
Miami Gay Bar Raided: 1960. Residents of greater Miami woke up on Easter morning to the news that Metro police overnight had raided the "E Club," located at the corner of Tamiami Trail and SW 37th Avenue "at the request of a citizen. Twenty-three men, including the manager, were arrested at the "deviates' den" and were charged with "disorderly conduct by being in a known homosexual hangout." The manager was charged with allowing minors in the bar as well as "operating a known homosexual hangout." Among those charged was an instructor at Miami Military Academy. When reporters informed the academy's superintendent, he vowed, "We will drop him immediately, without question. We just can't have a thing like that. We have enough headaches as it is. I will get in touch with him tomorrow and find out if he was arrested." Another man from Coral Gables told police he was a teacher, but he later told the Miami News that he was a former teacher who hadn't taught since 1956.
The names, addresses, and occupations of all twenty-two men arrested were printed in the accompanying article.  According to The Miami News:
Habitues of the place were reported to embrace each other, wear tight-fitting women's pants and bleach their hair, (Metro Capt. Patrick) Gallagher said. When Gallagher and six other officers descended on the place Friday night, they found the dim-lit bar full of men, some of them paired off in "couples" he said. The only woman in the place told police she just dropped by for a drink, and she was not detained. Officers took all the men in the place to headquarters. Several were released after a screening and 22 were booked.
TODAY'S BIRTHDAY:
Dusty Springfield: 1939-1999. Mary Isobel Catherine Bernadette O'Brien got the nickname "Dusty" because she was fond of playing football with the boys on the streets of Ealing in West London. In 1960, Dusty, her brother Tom and Tim field formed a reasonably successful folk trio, The Springfields. When Dusty launched her solo career in 1964, she kept the Springfield name, and switched to to a kind of an R&B Phil Spectoresque "Wall of Sound" that completed her transition to the singer we know today.
Her first album, A Girl Called Dusty, reached number 6 on the British charts powered by her single "I Only Want to Be With You," which also broke into the U.S. top 20 more than a full year before the Beatles invasion. Other hits followed: "Wishin' and Hopin'" (1964), "You Don't Have to Say You Love Me" (1966), "The Look of Love" (1967), and "Son of a Preacher Man (1968). She also had a knack for exposing other acts to new audiences. She hosted a series of television programs that introduced the Temptations, the Supremes, the Miracles and Stevie Wonder to British audiences, and while recording an album in Memphis for Atlantic records, she convinced one of the label's heads to sign Led Zeppelin. Those Memphis sessions resulted in the album, Dusty in Memphis, which won rave reviews but was met with poor sales. (It nevertheless won a Grammy Hall of Fame award in 2001.)
By the mid-1970s, Springfield had mostly abandoned her recording career and hid out in the U.S. and away from the British tabloids. Part of that had to do with her increasing drug and alcohol abuse, but part of it also had to do with her sexuality. In 1970, she told the Evening Standard that she was "as capable as of being swayed by a girl as by a boy." She had lived with follow singer Norma Tanega from 1966 to the early 1970s, and she had an on-again/off-again relationship with American photojournalist Faye Harris. Meanwhile, her addictions got worse and her mental health deteriorated. She began cutting herself, was hospitalized several times, and was finally diagnosed with bipolar disorder.
Springfield started recording again in the late 1970s but her later efforts failed to chart. She even tried New Wave music in 1982. But when she accepted an invitation from the Pet Shop Boys to record vocals on their 1987 single "What Have I Done to Deserve This?", the single reached number 2 in the U.S. and U.K. She was diagnosed with breast cancer in 1994 while recording her final album, A Very Fine Love, in Nashville, and died in 1999, just two weeks before she was inducted into the Rock and Roll Hall of Fame.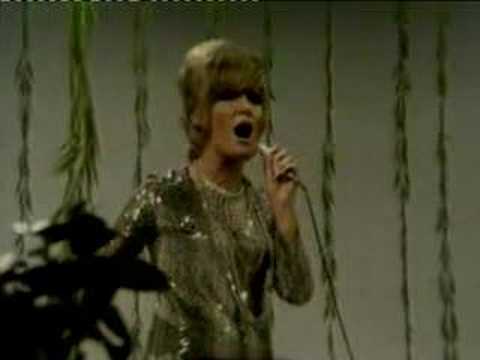 If you know of something that belongs on the agenda, please send it here. Don't forget to include the basics: who, what, when, where, and URL (if available).
And feel free to consider this your open thread for the day. What's happening in your world?
The Daily Agenda for Tuesday, April 15
Jim Burroway
April 15th, 2014
TODAY'S AGENDA:
It's Tax Day in America, a day that has long been a yearly reminder of the ways in which gay couples have paid more taxes that straight couples in exchange for fewer government benefits and, historically, open discrimination. In the 1950s, that discrimination extended to federal bans on gays in government employment and the military, where the policy wasn't "don't ask, don't tell," but "get out, and here's your dishonorable discharge." With DADT gone and major portions of the Defense of Marriage Act voided, the playing field between gay and straight families have been leveled considerably. But in 1958, Helen Sandoz (see Nov 2), who had become president of the Daughters of Bilitis the year before, had plenty of reasons to lament the unfairness directed towards gays and lesbians of her day:
All morning I have been working on my income tax and this is a drearier task for the Lesbian than f or most people.

We live together, we own homes, we pool our resources and we work for the community, but we cannot enjoy the benefits of a household under the law.

According to statistics that I have seen here and there, there must be quite a lot of "married" homosexuals. This is a great boon to Uncle Sam, because, no matter how much these people make, no matter how much property they own, they will still pay the "single, one deduction" type of income tax. A pair of Lesbians may own a house, join the community league, contribute to all causes, keep the yard up as a credit to the area. They enjoy the taxes imposed by the state and county and city. They pay these taxes. But because the church and state do not sanction their "marriage" they must file as single citizens and pay the premium tax thereon. Property is held jointly, loans are made jointly. The mortgage broker doesn't question the sex. Property taxes are levied jointly upon the owners. Only when it comes to income tax does the fairness disappear.

I do not cry for a small space on an income tax blank asking for me to check "sex" and leaving room for a variation. I do not ask for a special consideration. I Just think that one person in any household that is bearing its rightful burdens otherwise, should be allowed to claim "head of household" without a lot of claptrap about "relationship".

Society may choose to condemn homosexuality. But those of us who live together and own property and join in our community's interests are householders and have a right to consideration under the constitution. Shall we all become cousins?
Source: Helen Sanders (Helen Sandoz). "Me vs. Taxes" The Ladder 2, no. 8 (May 1958): 10.
TODAY'S AGENDA is brought to you by:

My how times have changed. The location is now a yoga studio.
TODAY IN HISTORY:
Sisters of Perpetual Indulgence Founded: 1979. The Sisters of Perpetual Indulgence founded a "convent" in San Francisco when three men, dressed in full traditional habits, went out in the Castro on Easter Sunday of 1979. Ken Bunch (Sister Vicious PHB), Fred Brungard (Sister Missionary Position) and Baruch Golden, were met with shock and amusement. Over the next several months, the attracted new members: Sister Hysterectoria (Edmund Garron) and Reverend Mother (Bill Graham). They quickly settled on a name for their group and composed a mission statement: "to promulgate universal joy and expiate stigmatic guilt."
Originally a form of camp street theater, the controversial nuns' mission became deadly serious a few year later as the AIDS crisis gripped San Francisco. The Sisters became among the earliest bay-area AIDS charities at a time when few other established churches and organizations deigned to pitch in. The Sisters helped organize the first AIDS Candlelight Vigil, and have raised more than $1 million in San Francisco alone to benefit such groups as the Breast Cancer Network, Haight-Ashbury Free Clinic and the Gay Games. The Sisters continue to bring meals to those who can no longer care for themselves, and they fund alternative proms for LGBT youth.
The Sisters have branched out with twenty-four orders and seven missions across North America and sixteen orders internationally. And through it all, they continue to be the favorite targets of many religious-right organizations, many of whom still show scant evidence of performing the charitable work that the Sisters do. Ironic, isn't it?

TODAY'S BIRTHDAYS:
Leonardo Da Vinci: 1452-1519. Born in Vinci "at the third hour of the night," Leonardo was apprenticed to the artist Andrea del Verrocchio in Florence at the age of fourteen. Early descriptions indicate that he was tall for his day (at least 5'8″), athletic and extremely handsome. One contemporary described him as "an artist of outstanding physical beauty who displayed infinite grace in everything he did." At the age of twenty-four, Da Vinci was among four people accused of sodomy, a very serious accusation because it carried the death penalty. Those charges were dismissed on the condition that there were no further accusations. When accusations were made again that same year, charges were dismissed again, perhaps because one of those charged may have been linked with the powerful Medici family.
Undoubtedly, those accusations made Da Vinci very cautious, even in Florence where, despite those charges,  homosexuality was somewhat more tolerated than elsewhere (so much so that in Germany, the word Florenzer became slang for homosexual.) While there's no further contemporary mention of Da Vinci's sexuality, it was generally known that the life-long bachelor was particularly fond of and generous with his handsome male pupils, some of whom may have inspired some of Da Vinci's erotic sketches. Later historians mostly assumed that he was gay, an assumption that gained greater currency in the nineteenth century when German, French and British authors began examining the new understanding of what was to be called inversion, uranism, and, finally, homosexuality. Whenever nineteenth century authors sought examples of inverts in history, Da Vinci's name nearly always earned a prominent mention.
Henry James: 1843-1916. His father, Henry James Sr., was a prominent Swedenborgian philosopher and litrary figure who counted Ralph Waldo Emerson and Thomas Carlyle among his friends. His brother, William, was a groundbreaking American philosopher, psychologist, and physician. His sister, Alice, who struggled with mental illness and opium use for much of her life, was mainly known after her death for her candid, witty and insightful diaries which made her something of a feminist icon.
His father's constant search for intellectual stimulation had the family nearly constantly on the move between the United States and Europe. The younger James' adopted a similarly peripatetic life, traveling often between the U.S. and Europe. (He would eventually become a British citizen in 1915, just a year before his death.) His literary works often focused on the perceptions of Europeans and Americans as they encountered each other, and they nearly always examined the characters' psychological motives. The Portrait of a Lady(1881), explores some of the conflicts between Old World and New World perceptions of personal freedom, duty, honesty and trust through the story of an American heiress whose fortune attracts the malicious attention of some American expatriates in Italy, one of whom marries her in a loveless and psychologically abusive relationship. Another American heiress figures in The Wings of the Dove (1902). She is stricken with a serious disease while visiting relatives in London, and the novel explorse her effect on those around her.
James was also an important literary critic. In his essay The Art of Fiction (1884), he sought to free authors of the prevailing conventions on what made a proper novel. James argued for the widest freedom in content and methods of storytelling. He wrote an important critical study of Nathaniel Hawthorne, and when he collected his own works for a final edition, he wrote a series of prefaces that subjected his own writings to the same penetrating criticism. James had ambitions to becoming a playwright, but his attempts were poorly received and he soon abandoned the effort.
James was exceptionally circumspect about his personal life. He never married, proclaiming himself simply as "a bachelor." He was horrified by Oscar Wilde's flamboyance, yet fascinated by his downfall. In one letter to a friend, James protested that Wilde "was never in the smallest degree interesting to me — but this hideous human history has made him so — in a manner."
James' biographers insisted that he was celibate due to a "fear of or scruple against sexual love on his part." But as other diaries and letters to contemporaries and younger men have come to light over the years, a more complete picture of James's private life has begun to emerge. His letters to American sculptor Hendrik Christian Andersson were intensely emotional and somewhat erotic. Similar letters to novelists Howard Sturgis and Hugh Walpole have also come to light.
James suffered a stroke in late 1915, and died a few months later in London on February 28, 1916 at the age of 72. His ashes were returned to America and interred in Cambridge, Massachusetts. Back in England, a memorial stone for him was placed in the Westminster Abbey's Poets' Corner in 1976.
120 YEARS AGO: Bessie Smith: 1894-1937. "The Empress of the Blues" was born in Chattanooga, the daughter of a laborer and part-time Baptist preacher. He died before she could remember him, and by the time she was nine, she had lost her mother and a brother. Her older brother had joined a Black Vaudeville troupe owned by Moses Stokes, which featured Ma Rainey as blues singer. In 1912, Bessie joined that same troupe, but as a dancer rather than a singer. While it's believed that Rainey didn't teach Smith to sing, (Smith had been singing on the streets of Chattanooga from a very young age), Rainey is credited with teaching Smith about stage presence. By 1913, Smith began singing professionally, and her career exploded in 1923 when she began recording for Columbia Records. By then, she was the highest-paid African-American entertainer in her day.
In 1923, she entered a very stormy marriage with Jack Gee, but he was unable to accommodate her show-biz life or her open bisexuality. They separated but never officially divorced. Meanwhile, she recorded hit after hit for Columbia, including "Downhearted Blues," "St. Louis Blues", "Empty Bed Blues," and the tune she is perhaps best known for today, "Gimme a Pigfoot (And a Bottle of Beer)." By the end of the 1920′s, the arrival of the "talkies" meant the end of vaudeville, while the onset of the Great Depression brought about a collapse of the recording industry. Smith continued touring in clubs, but the going was tough. By 1933, she was recording for Okeh records, where she was paid a non-royalty fee of $37.50 for each side. Those were her last recordings. She was critically injured in a car accident in 1937, her right arm nearly severed in the accident. She died the following morning at the G.T. Thomas Afro-American Hospital in Clarksdale, Mississippi. Her funeral in Philadelphia drew 10,000 mourners. Her grave however remained unmarked; her estranged husband kept pocketing the money raised for a tombstone. She finally got her marker in 1970, courtesy of Janis Joplin.
George Platt Lynes: 1907-1955. He first wanted to start a literary career after meeting Gertrude Stein and her circle in Paris. In 1927, he opened a bookstore in Englewood, New Jersey and took up photography so he could take pictures of his friends, and that is where his creative energies went. By 1932 Lynes opened his photography studio in New York and began exhibiting in the city's art galleries. He earned commissions from the New York City Ballet, Saks Fifth Avenue, and Bergdorf Goodmans. After World War II, he moved to Hollywood, where he became chief photographer for Vogue and photographed such luminaries as Katharine Hepburn, Gloria Swanson, Igor Stravinsky, and Thomas Mann. His work was an artistic success, but a financial failure. He moved back to New York, but was never able to re-establish the success he once had.
You can see his passion for photography in his photos recalling why he took up photography in the first place: intimate (usually nude) photos of friends, lovers, performers and models. The artist Paul Cadmus (see Dec 17) posed for Lynes and recalled how he "used flattery to make everyone feel so comfortable." Those male nudes were never published, at least not in his lifetime. In the late 1940s, he transferred many of his negatives to Dr. Alfred Kinsey's Institute for Sexual Research in Bloomington, Indiana, and destroyed much of the rest of his work just before dying of lung cancer in 1955. In 2011, Rizolli published George Platt Lynes: The Male Nudes
, marking the first time many of his beloved nudes appeared in print.
If you know of something that belongs on the agenda, please send it here. Don't forget to include the basics: who, what, when, where, and URL (if available).
And feel free to consider this your open thread for the day. What's happening in your world?
The Daily Agenda for Monday, April 14
Jim Burroway
April 14th, 2014
TODAY'S AGENDA is brought to you by:

In 1983, Indianapolis's gay bars got together to take out a full page ad in the Advocate to encourage anyone coming to town for the upcoming Indy 500 to stop in for some fun. Among them was Heads or Tails, which was located in a small strip mall in the northern part of the city on Meridian near 38th Street. As of 2011, the strip mall is empty except for a payday loan office next door to the club's old location.
TODAY IN HISTORY:
Iowa's Sexual Psychopath Law Goes Into Effect: 1955. The last time anyone saw eight-year-old Jimmy Bremmer alive was on the night of August 31, 1954, when the Sioux City youth went to a friend's house two doors down to play after dinner. He left his friend's house at around 8:00 to go home, but he didn't make that short distance. On September 29, his decomposed body was found in a pasture north of town. His crushed skull was several feet away from his decapitated body, and both hands were missing. A man was arrested and sentenced to life imprisonment. He had confessed after being sent to a mental hospital and injected with Desoxyn and Seconal. (His conviction wouldn't be overturned until 1972.)
The Red and Lavender Scares, which had dominated the evening news and newspapers for most of the decade, may have been winding down in Washington, but its effects continued to reverberate in cities and towns across the country. With Jimmy's death, Iowans became convinced that the state was crawling with sexual psychopaths. On January 31, 1955 Iowa legislators introduced a bill in the Iowa House of Representatives "to provide for the confinement of persons who are dangerous criminal sexual psychopaths." The bill extended to anyone, whether they had been convicted of a crime or not, and its procedures allowed "any reputable person" to charge anyone with such "propensities." It empowered the court to appoint a psychiatrist for an examination, and allowed the court to commit the accused to  indefinite confinement until "cured," or until proven to court that release would not be "incompatible with welfare of society."
The bill passed both houses unanimously with very little discussion and went into effect on April 14, 1955, making Iowa the twenty-fourth state to pass such a law. Michigan was the first, in 1937, and in one eleven year period confined 369 under its law. Twenty-four were confined under the District of Columbia's law between October 1948 and March 1950 (see Jun 9), and in California, more than fourteen hundred had been confined over a fourteen year period.
On the evening of July 10, 1955, two year old Donna Sue Davis was kidnapped from her crib where she was sleeping. The kidnapper had come in through the open bedroom window, and left the house with Donna Sue through that same window. A neighbor saw the kidnapper flee and gave chase, but the kidnapper got away. The next morning her body was found in a cornfield outside of town. An autopsy revealed that the child had been raped and sodomized. Her left jaw was broken and there were several bruises and cigarette burns on her buttocks. She died of a massive brain hemorrhage from a severe blow to the head. One itinerant farm hand was arrested, but investigators quickly ruled out the possibility that he committed the crime.
Panic gripped Sioux Falls as hardware stores reported running out of padlocks. The Sioux City Journal on July 12 demanded that the city be made "the most feared town in American for the sex deviate." With no other firm suspects to investigate, the police chief began a roundup of "known sex perverts." On July 23, Gov. Leo Hoegh announced that a special ward at the state mental hospital in Mount Pleasant had been established to house them. He said, "The guy I want to treat [is the sex deviate] who is now roaming the street but never committed a crime." Most of those "sex perverts," it would turn out, were gay men, "diagnosed" with "sociopathic personality disturbance. Sexual deviation (Homosexuality)."
By the end of the year, thirty-three men had been committed, all without charge or trial. At least twenty of them from Sioux City. Many of them were arrested at the Warrior Hotel and its bar, the Tom Tom Club. Once they were nabbed, and fearing for their jobs and reputation, they named names which led to more arrests and detentions. A few with connections were set loose, and one man was able to successfully fight back in court. That was a risk; one juror commented, "He admitted in open court that he listened to Liberace on the radio, and a man who does that is liable to do anything."  But most of the men accepted plea bargains to avoid public trial and arrest. At least one confined man's diagnosis was "Homosexuality, no overt acts" — he hadn't even done anything except be a homosexual. Sioux City's prosecutor boasted, "At least word is out that they're not welcome in Sioux City any more."
At Mt. Pleasant, the men underwent group therapy, individual counseling, and so-called "therapeutic" — unpaid — labor. They were spared aversion therapy, but otherwise, hospital staff were at a loss as to what to do. Mount Pleasant superintendent Dr. W.B. Brown said, "there is no specific treatment which brings about improvement or cures of such individuals. … Law requires me to report to the court once a year… What can I say? I can't say they are cured." He also complained that due to crowded conditions, the gay men were often put in the same bedrooms together, leading an Iowa State law professor to note that "the curative effect of this may be said to be doubtful. Staff psychologists, pressured by a state government that no longer wanted to foot the bills, eventually released the men despite doubts that they could be "cured." Most of those confined never spoke of their confinement again.
Donna Sue's killer was never found. The sexual psychopath law was finally repealed in 1977.
[Sources: "Dal McIntire" (pseudonym). "Tangents: News & Views." ONE 4, no. 2 (February 1956): 11-12.
Neil Miller. Sex-Crime Panic: A Journey to the Paranoid Heart of the 1950s
(Los Angeles: Alyson Books, 2002).]
TODAY'S BIRTHDAY:
110 YEARS AGO: John Gielgud: 1904-2000. Acting is quite literally in his blood. His maternal grandmother was the actress Kate Terry, whose two brothers and sister were also actors, and his great-grandmother on his father's side was a renowned Polish actress, Aniela Aszpergerowa. And for good measure, his brother Val was a popular radio actor, writer and director for the BBC. John began studying acting in 1921, and by the following year he was understudying for Noël Coward. From 1929 to 1931, Gielgud drew attention for his performances in the title roles for Shakespeare's Richard II and Hamlet at the Old Vic Theater, and through much of his career he was a fixture in London's West End where he specialized in classical plays with a smattering of comedies here and there, including a production of Oscar Wilde's The Importance of Being Earnest, for which he won a Tony in 1948.
He also took his Shakespearean roles to film, although he didn't get really serious about film acting until the late 1960s. He won an Academy Award for his supporting role as a sardonic butler in Arthur (1981), a New York Film Critics Circle Award for Providence (1977), and a BAFTA Award for Murder on the Orient Express (1974). He also appeared on television's Brideshead Revisited (1981) and won an Emmy for Summer's Lease (1991).
Gielgud's "coming out" was under less than auspicious circumstances: shortly after receiving his knighthood in 1953, he was arrested and found guilty of "persistently importuning for immoral purposes" at a public toilet in Chelsea. Deeply humiliated, Gielgud avoided traveling to the states as much as he could for the next decade, fearing that he would be denied entrance by U.S. Customs, who routinely barred homosexuals from entering. While Gielgud never denied being gay, he kept his private life private. After he died in 2000, it was revealed that he had made anonymous financial contributions to the British gay rights group Stonewall.
If you know of something that belongs on the agenda, please send it here. Don't forget to include the basics: who, what, when, where, and URL (if available).
And feel free to consider this your open thread for the day. What's happening in your world?
The Daily Agenda for Sunday, April 13
Jim Burroway
April 13th, 2014
TODAY'S AGENDA:
Events This Weekend: Women's Fest 2014, Camp Rehoboth, DE; Virgin London Marathon, London UK; Miami Beach Pride, Miami Beach, FL.
TODAY'S AGENDA is brought to you by:

The address today is a driveway that separates a Chipotle from a Union Bank office.
TODAY IN HISTORY:
State Department Announces It Has Fired 425 People for Alleged Homosexuality: 1953. The Associated Press carried this update to the ongoing quest to rid the State Department of its gay employees:
"Homosexual proclivities" led to the dismissal of 425 State Department employees since 1947, the director of the department's office of security, John Ford, told the House Appropriations Committee yesterday. He said many cases are still pending.
First Congressional Hearing on AIDS: 1982. It had been ten months since the Centers for Disease Control and Prevention first alerted the world about a strange constellation of diseases which had been striking down otherwise healthy gay men (see Jun 5). By the end of 1982, more than 300 would die nationwide out of 800 cases reported to the CDC. Yet the news media remained mostly silent. The New York Times had written only two articles in all of 1981, while Time and Newsweek didn't get around to writing their first stories until six months after the CDC's first report.
And as long as the media remained silent, there would be no pressure on the U.S government to fully fund the National Institutes of Health and the CDC to battle the new epidemic. President Ronald Reagan was spending his first year in office implementing massive funding cuts at the NIH and CDC. When adjusted for inflation, the NIH's budget for 1981 actually declined by 5.6%, and its purchasing power dropped by another 6.1% in 1982.  Reagan's budget slashed 1,000 research grants from the NIH and reduced the size of the Epidemiological Intelligence Service, whose job it was to track the spread of diseases. Similarly, the administration's budget for the CDC was also lagging inflation.
Rep. Henry Waxman (D-CA), whose Los Angeles Congressional district was heavily impacted by the epidemic, chaired the House Subcommittee on Health and the Environment. To call attention to the Administration's woefully inadequate response to this new disease — it still didn't have a name; it was known as either GRID (gay-related immune deficiency) or by the opportunistic infections that were associated with it (Pneumocystis pneumonia, Kaposi's Sarcoma, etc.) — Waxman held the first Congressional hearing on the topic, and he chose the Gay and Lesbian Community Services Center in Hollywood as the hearing's venue. Waxman began:
I want to be especially blunt about the political aspects of Kaposi's sarcoma. This horrible disease afflicts members of one of the nation's most stigmatized and discriminated against minorities, The victims are not typical Main Street Americans. They are gays, mainly from New York, Los Angeles, and San Francisco. There is not doubt in my mind that, if the disease had appeared among Americans of Norwegian descent, or among tennis players, rather than gay males, the responses of both the government and the medical community would have been different. Legionnaire's disease hit a group of predominantly white, heterosexual middle-aged members of the American Legion. The respectability of the victims brought them a degree of attention and funding for research and treatment far greater than that made available so for to the victims of Kaposi's sarcoma.

I want to emphasize the contrast, because the more popular Legionnaire's disease affected fewer people and proved less likely to be fatal. What society judged was not the severity of the disease but the social acceptability of the individuals affected with it. … I intend to fight any effort by anyone at any level to make public health policy regarding Kaposi's sarcoma or any other disease on the basis of his or her personal prejudices regarding other people's sexual preferences or life-styles.
Officials from the CDC and National Cancer Institute were called to testify, but as employees of the executive branch of government, they weren't in much of a position to be candid about the crippling effects of Reagan's budget cuts. The CDC's Jim Curran described how they shifted funds around to try to cope with the epidemic, and the National Cancer Institute's Bruce Chabner testified that he couldn't provide a figure for how much grant money was available for research and treatment. But he did announced that his Institute would release $1 million for AIDS research. That was a laughably low figure; a single grant for a research center often ran beyond $10 million. Dr. Stan Matek, President of the American Public Health Association, called the official response weak. "We believe the immunoresponse system of this country is weak, that it needs to be strengthened," he said, "and that only Congress can do it." He praised the CDC's efforts thus far in coping with so few resources, but added:
We believe they cannot cope with Kaposi's sarcoma and its related syndrome. We believe their intervention abilities are so handicapped that the nation's health is in peril. (The current approach) represents, I fear, only high-level, 'ad-hocracy' There is no guarantee of continuity of effort … It is an issue of budget allocation.

Where is that epidemiologically essential money going to come from? It is not going to come from NIH, or at least not in any significant amounts, given the prior commitments and loss in real funding capability. If it comes from within CDC, it will come from robbing Peter to pay Paul. It will come by shifting already committed and needed resources … which is fine if you are Paul, but not so useful if you are Peter.
The goal of the hearing was to get the media's attention, and with that attention Waxman and health officials could pressure the White House to agree to more funding. But the media ignored the entire event. Television networks and even local Los Angeles TV stations didn't bother to cover it. The only mention was an article in The Los Angeles Times. It's headline read, "Epidemic Affecting Gays Now Found In Heterosexuals."
It would be another full year before $12 million was finally allocated specifically for the AIDS epidemic.
[Source: Randy Shilts. And the Band Played On: Politics, People, and the AIDS Epidemic
(New York: St. Martin's Press, 1987): 143-146.]
If you know of something that belongs on the agenda, please send it here. Don't forget to include the basics: who, what, when, where, and URL (if available).
And feel free to consider this your open thread for the day. What's happening in your world?
The Daily Agenda for Saturday, April 12
Jim Burroway
April 12th, 2014
TODAY'S AGENDA:
Events This Weekend: Women's Fest 2014, Camp Rehoboth, DE; Virgin London Marathon, London UK; Miami Beach Pride, Miami Beach, FL.
TODAY'S AGENDA is brought to you by:
Before Houston's Brazos River Bottom closed in March of last year, it had been the longest running gay bar still in its original location, racking up thirty-five years of line-dancing and all around cowboy fun. But the fun had come to an end, the owners said, because the 1887 building in the rapidly redeveloping Midtown area had just about had it, and renovations to bring it up to snuff would be too expensive. BRB was host of the annual four-day LUEY weekend, organized by the Houston Council of Clubs. The first LUEY weekend was put on in 1971 by the Texas Riders gay motorcycle club to "keep the party going" for people returning from Mardi Gras.
TODAY IN HISTORY:
Texas Police Arrest 64 Homosexuals: 1953. The Associated Press reported the following raid of a private home in Waco, Texas:
Sixty-four men were arrested in a Waco residence early today in what a detective called a raid on a "statewide convention of homosexuals."

Fifteen detectives and police, a Texas Ranger and Asst Dist. Atty. Burney Walker made the raid on a small two-room house in South Waco.

"It was a state-wide convention of homosexuals," said Det. Capt. Wiley Stem.

Most of the men were young. The majority were from Dallas. Others gave their addresses as Austin, Ft. Worth, Houston, Ft. Hood, and James Connally Air Force Base near Waco.
It's what's not reported that is so noticeable. Nobody in the short report mentioned what laws were violated or what charges were made. There's nothing to indicate that anyone was actually doing anything to break the law. It was the mere existence of gay people and their gathering at one location that occupied the attention of fifteen detectives and police officers that day. As for it being a "state-wide convention," I can't find any record of an organization at that time which would have organized such a meeting. But this was 1953, after all, a time in which conspiracy theories ran rampant , when those fanning the twinned Red and Lavender Scares imagined secret and dangerous cabals in every nook, cranny, and two-room shotgun shack throughout America.
Postscript: One month later on May 11, Waco would be devastated by one of thirty-three confirmed tornados that broke out across the great plans over a three day period. Waco was hit by the deadliest of them all: Of the 144 deaths from all of the storms, 114 died in Waco alone.
TODAY'S BIRTHDAY:
Amy Ray: 1964. One-half of the folk duo Indigo Girls, Ray met the other Girl, Emily Sailers (see Jul 22), when they attended the same elementary school together in Decatur, Georgia. They began hanging out together while in high school, where they began performing together and recorded their first demo in 1981. They went their separate ways for college, but they met up again a few years later when they both transferred to Emory University. By 1985, they were performing together again as Indigo Girls. They secured a contract with Epic Records in 1988, and in 1990 won a Grammy for Best Contemporary Folk Album. (They were also nominated for Best New Artist, but they lost out to Milli Vanilli, who later saw the award revoked when it was revealed that they didn't actually sing on their debut album and lip-synced their way through concerts.) Ray has also been busy with solo work and running an independent record label, Daemon Records, and she's an activist for multiple causes, including gay rights, women's rights, indigenous rights, gun control, environmental protection, and abolishing the death penalty. The Indigo Girls released their latest original album, Beauty Queen Sister, in 2011 and The Essential Indigo Girls
in 2013.
If you know of something that belongs on the agenda, please send it here. Don't forget to include the basics: who, what, when, where, and URL (if available).
And feel free to consider this your open thread for the day. What's happening in your world?
The Daily Agenda for Friday, April 11
Jim Burroway
April 11th, 2014
TODAY'S AGENDA:
Events This Weekend: Women's Fest 2014, Camp Rehoboth, DE; Virgin London Marathon, London UK; Miami Beach Pride, Miami Beach, FL.
TODAY'S AGENDA is brought to you by:

This is another one of those old gay bars that is now a parking lot.
TODAY IN HISTORY:
First Mattachine Constitutional Convention: 1953. The Mattachine Foundation, founded in Los Angeles in 1950, was the brain child of Harry Hay (see Apr 7), Dale Jennings (see Oct 21), Chuck Rowland (see Aug 24), and Bob Hull (see May 31),  all of whom felt that the time was right to push for gay rights. Rowland later commented, "We had just won the war. We had rid the world of fascism, except in Spain. We came back and we were going to save the world." Idealism came naturally to Rowland, Hay and Hull: they had earlier been members of the Communist Party.
When they formed the Mattachine Foundation, one of their chief concerns was secrecy. The Lavender Scare was just getting underway in American, and the group feared that if one member was picked up by the FBI and interrogated, he might reveal the names of other members of the Foundation. To alleviate those concerns, they decided to borrow a secretive membership structure from American Communists, with Freemasonry providing the inspiration for a series of "orders." The founding members were anonymous members of the Fifth Order, and members in lower orders were in charge of local chapters (the first orders), and with all of them remaining anonymous through the use of pseudonyms. Once the organization structure was set, they then set about articulating the Foundation's goals: educating the public about homosexuality, advocating for tolerance, and engaging in "political advocacy," which presumably meant challenging the anti-sodomy laws which were then in force in all fifty states.
The Mattachine Foundation first became known to general public following Dale Jennings's 1952 arrest in an LAPD entrapment operation (see Jun 23). Hays and Jennings decided to fight the charges, with Jennings admitting in open court that he was a homosexual — a very daring move — but insisting that he was innocent of the particular charges against him. The jury deadlocked and the charges ended up being dropped.
This court victory was a massive public relations coup for Mattachine. Suddenly new members were joining in droves and creating new discussion groups all across California. By 1953, it was estimated that membership stood at more than 2,000 with as many as 100 joining a single discussion group. This exponential growth diversified the group considerably, attracting more women to the discussion groups and drawing in those from a much broader political spectrum, many of whom didn't share the radical vision of Mattachine's founders. Some worried that the group wouldn't be able to withstand an investigation by a Senate committee if some of the founders' former Communist ties were made public. Others feared that including an explicit call for gay equality as part of its mission would endanger the security of the group's members. That concern was amplified in March 1953 when Los Angeles Mirror columnist Paul Coates obtained copies of the Mattachine's lobbying questionnaires, and published an article questioning the group's legitimacy and charging that its members were "bad security risks."
New members from Northern California were among the most vocal about their misgivings over the "radical" aims of the Mattachine Foundation, as well as the secretive nature of its leadership. Hal Call (see Sep 20), who joined the group in Berkeley, was especially concerned. "We wanted to see Mattachine grow and spread, and we didn't think that this could be done as long as Mattachine was a secret organization." But before the group went public, it had some housecleaning to do. "We wanted to make sure that we didn't have a single person in our midst who could be revealed as a Communist and disgrace us all." The Mattachine's founders "had to go. Mattachine had to be free of Communists."
It all came to a head in April 1953, during the first constitutional convention to re-organize the Mattachine Foundation. Rowland delivered a speech which lifted the veil of secrecy of the group's leadership. "You will want to know something about the beginnings of the Mattachine Society, how the Fifth Order happened to be. … I think it is reasonable that you should ask this and important that you understand it," he said. He then introduced five of the founding members to the rank-and-file.
The meeting broke down into an ideological battle between two distinctive camps. The first camp was represented by most of the founding members who had set up the secret society. Hay, Rowland and Hull advocated a view that homosexuals were a unique minority, and, as with other minorities, they were possessed with special qualities and a unique culture. The opposing camp, made up of Call, Kenneth Burns, Don Lucas, David Finn, and others, countered that homosexuals were no different from any other American except for their sexuality. Dale Jennings, while a founding member, would have been sympathetic with this group's philosophy if he hadn't already left Mattachine to join the fledgling ONE magazine (see Oct 15). He had long argued that the task for the group wasn't homosexual emancipation, but sexual freedom for everyone. This second camp also feared an FBI investigation, and for good reason. Finn and Lucas were already acting as informants for the FBI and the police, and they were desperately trying to convince the FBI that Mattachine posed no danger to national security.
With the group unable to come to an agreement, the first attempt at a constitutional convention broke down and a second meeting was called for May. At that meeting, Mattachine's founders grew tired of the argument and resigned. The remaining members then declared the work of the Mattachine Foundation completed and disbanded the organization, replacing it with a new one to be known as the Mattachine Society. Leadership then passed to a new group led by Call and Burns, who called for another general meeting in November to establish a new constitution which would open up the group to greater transparency, while also setting the group on a much less confrontational path.
[Sources: Douglas M. Charles "From subversion to obscenity: The FBI's investigations of the early homophile movement in the United States, 1953-1958." Journal of the History of Sexuality 19, no. 2 (May 2010): 262-287.
Martin Meeker. "Behind the mask of respectability: Reconsidering the Mattachine Society and male homophile practice, 1950s and 1960s." Journal of the History of Sexuality 10, no. 1 (January 2001): 78-116.]
If you know of something that belongs on the agenda, please send it here. Don't forget to include the basics: who, what, when, where, and URL (if available).
And feel free to consider this your open thread for the day. What's happening in your world?
The Daily Agenda for Thursday, April 10
Jim Burroway
April 10th, 2014
TODAY'S AGENDA:
Tenth Circuit Court to Hear Utah Marriage Case: Denver, CO. Last December, Utah's same sex couples got an early Christmas Present when Federal District Judge Robert J. Shelby found the state's ban on same-sex marriage violated the U.S. Constitution's guarantees of equal protection and due process. Particularly satisfying to marriage equality advocates was seeing Judge Shelby quoting extensively from U.S. Supreme Court Justice Antonin Scalia's blistering dissent of  Windsor v. U.S., in which the high court struck down Section 3 of the Defense of Marriage Act. Judge Shelby also declined to stay his ruling pending an appeal, and by the time the U.S. Supreme Court issued its stay more than two weeks later (after the Tenth Circuit refused to do so), more than 1,300 Utah same-sex couples were legally married. The Obama Administration announced that the Federal government would recognize those couples' marriages, and the Utah State Tax Commission said that couples who filed their taxes as married on their Federal forms would be allowed to file the state taxes jointly.
Meanwhile, the Utah Attorney General's office has hired outside counsel to represent the state's appeal to the Tenth Circuit Court, which will hear oral arguments today in the case of of Herbert v. Kitchen. The oral arguments will be heard by a three judge panel consisting of Judge Paul Kelly (a George H.W. Bush appointee), Judge Carlos Lucero (a Clinton appointee), and Judge Jerome Holmes (a George W. Bush appointee). Judge Holmes was one of two Tenth Circuit judges who refused to issue a stage of Judge Shelby's ruling in December. The court has banned all audio and video recordings, as well as live "blogging, tweeting, emailing or any other broadcast mechanism or wireless communication." The court will post full audio on Friday. Oral arguments are scheduled to begin this morning at 10:00 a.m. MDT.
Events This Weekend: Women's Fest 2014, Camp Rehoboth, DE; Virgin London Marathon, London UK; Miami Beach Pride, Miami Beach, FL.
TODAY'S AGENDA is brought to you by:
TODAY'S BIRTHDAYS:
James Ogilvy, 7th Earl of Findlater, 4th Earl of Seafield: 1750-1811. The Scottish peer and landscape architect is known for his lavish British landscape garden designs in mainland Europe, where he spent most of his life. Some say he was exiled to Europe, but others say it was voluntary. In either case, the cause of his exile appears to be related to his homosexuality which, while a capital offense in Britain, was somewhat more tolerated on the mainland as long as things were kept discreet. And besides, they did like his gardens, particularly in Carlsbad, Bohemia, where he became a major patron of the city's charities and parklands. Findlater trail is still well-used today.
In 1803, Findlater's private secretary, Johan Georg Fischer purchased Helfenberg Manor near Dresden on Findlater's behalf. Its lands gave Findlater yet another opportunity to create a garden of considerable renown. Findlater died in 1811, and his will named Fischler his sole heir. Findlater's family in Scotland contested the will on the grounds that it was made "for a base cause," suggesting an unspecified immorality between the two. The lawsuit created a huge scandal, but Findlater's relatives were partly successful, having been awarded Findlater's lands and estate in Scotland. Fisher remained at the estate in Dresden until his own death in 1860, when he was buried alongside Findlater at the Loschwitz parish church.
Frances Perkins: 1880-1965. There's no doubt that Franklin Delano Roosevelt's New Deal forever changed America, mostly for the better. But what isn't well known is that the individual responsible for the lion's share of the New Deal's enduring legacy was Frances Perkins, who, as Secretary of Labor, already made history by becoming the first woman cabinet secretary barely thirteen years after the Nineteenth Amendment guaranteed women the right to vote. Lesser-known still was the fact that by being a woman, Perkins broke an important code in Washington society, one in which a Cabinet secretary was expected to guests to his home with his wife playing the role of gracious host, which entailed a lot of planning, coordinating, preparations, etc. Perkins, having no wife, could not be expected to perform all of those functions while also still put in a full day's work as Labor Secretary. Perkins's husband was of no use; he was permanently sidelined with debilitating mental illness. But her special friend, railroad heiress Mary Harriman Rumsey, came to the rescue, with a finely-appointed Georgetown home which the two shared, and where the consummate power-couple hosted dinner parties said to include Eleanor Roosevelt, Will Rogers, Margaret Bourke-White, Gen. Douglas MacArthur, and unknown Appalachian folk singers.
Perkins became interested in labor issues while in New York, where she personally witnessed the tragic Triangle Shirt Factory Fire of 1911. The fire killed 147 young men and women, mostly seamstresses, who were unable to escape because the owner locked the exists for fear that feared theft from his employees. Perkins joined a commission that investigated the fire and recommended changes to the state's labor laws. She then served in several labor-related commissions in state government under Gov. Alfred Smith. When Franklin D. Roosevelt was elected governor in 1929, Perkins served as his first State Commissioner of Labor. It would only be natural, then, that Perkins would follow him to Washington as his Labor Secretary when FDR was elected President.
When Perkins arrived in D.C., she was brimming with ideas. She saw hundreds of thousands of productive, employable people who were out of work, and she came up with an unemployment insurance fund which would be paid into during good years and drawn from in bad. She saw the elderly, no longer able to work, being thrown out of their homes after draining their life savings, and thought that there ought to be some kind of a social security that could protect them. She saw companies hiring children instead of adults to cut costs, children who should be in school and not supporting their families, and argued that child labor laws were needed. And with FDR's backing, she set about putting those ideas into action.
Perkins's most enduring legacy, Social Security, came about during a particularly trying time. While struggling to meet a Christmas 1934 deadline for her committee to complete its work designing the system, Rumsey died on December 19 from complications from a fall from a horse. Amid the intense political pressure of designing a brand-new federal program, Perkins also was mourning Rumsey's death, quietly and alone. And so on the very same week Rumsey died, Perkins called the committee members to her home — a home she would soon lose because only Rumsey could afford the rent — sat a bottle of Scotch on the table, and announced that no one would leave that night until the work was done.
As Labor Secretary, Perkins oversaw the creation of the Civilian Conservation Corps and the Federal Works Agency. She established the minimum wage and the forty-hour work week through the Fair Labor Standards Act. Perkins remained Labor Secretary for all four terms of FDR's presidency. In 1945, President Harry Truman asked her to serve in the Civil Service Commission, a post that she held until 1952 when her husband finally died. After her career in government service, she taught at Cornell until her death in 1965 at the age of 85.
Perkins' parents were Maine natives, and that's where she was buried. It's also where an eleven-panel mural celebrating labor throughout history — including colonial shoe cobblers, lumberjacks, "Rosie the Riveter, striking paper mill workers, and Frances Perkins in a conversation with a family — was on display at Maine's Department of Labor. In 2011, Maine's tea-party governor, Paul LePage, ordered the mural's removal. His spokesman claimed that the mural was reminiscent of "communist North Korea where they use these murals to brainwash the masses." LePage also ordered the re-naming of seven conference rooms, including one originally named for Perkins.
[Source: Kirsten Downey. The Woman Behind the New Deal: The Life and Legacy of Frances Perkins, Social Security, Unemployment Insurance,
(New York: Anchor Books, 2010)]
If you know of something that belongs on the agenda, please send it here. Don't forget to include the basics: who, what, when, where, and URL (if available).
And feel free to consider this your open thread for the day. What's happening in your world?
The Daily Agenda for Wednesday, April 9
Jim Burroway
April 9th, 2014
TODAY'S AGENDA:
Events This Weekend: Women's Fest 2014, Camp Rehoboth, DE; Virgin London Marathon, London UK; Miami Beach Pride, Miami Beach, FL.
TODAY'S AGENDA is brought to you by:

West Coast Production Company opened on Veteran's Day of 1977, in an old building a few blocks from San Diego's first disco, the Ball Express. The DJs at WCPC quickly outclassed the competition, with WCPC gaining a reputation for breaking much of the disco music in the late 1970s. WCPC weathered the changing tastes in music through the 1980s, but by 1996 the club had run its course.
TODAY IN HISTORY:
Freud's Letter to a Concerned Mother: 1935. At the turn of the twentieth century, the most common opinion about homosexuality among psychiatrists was that it was the result of natural degeneracy, which was a kind of a theory of evolution in reverse. (for more detailed descriptions of Degeneracy Theory, see Sep 3, Dec 27 or Feb 7). But Sigmund Freud challenged that prevailing theory early in his career. In his Three Essays on the Theory of Sexuality, Freud argued that if degeneracy theory were a valid explanation, it would mean that gay people who have to exhibit not many different behaviors from the norm, but their "efficient functioning" would have to be limited as well. Freud however found gay men and women who exhibited no other behavioral problems, and rather than exhibit unimpaired functioning but many were "indeed distinguished by specially high intellectual development and ethical culture." If gay people were truly the product of degeneracy, none of his observations would make sense.
In 1935, Freud outlined some of these beliefs again in a letter which is often described as being to "an American mother" The letter has been so described perhaps because it was sent anonymously to the American sexologist Dr. Alfred Kinsey from "a grateful mother." We don't actually know who that mother was. Kinsey, in turn, shared it with the American Journal of Psychiatry, where it appeared in the April 1951 edition. The handwritten letter reads as follows:
April 9th, 1935.

Dear Mrs. ——

I gather from your letter that your son is a homosexual. I am most impressed by the fact that you do not mention this term yourself in your information about him. May I question you, why you avoid it? Homosexuality is assuredly no advantage but it is nothing to be ashamed of, no vice, no degradation, it cannot be classified as an illness; we consider it to be a variation of the sexual function produced by a certain arrest of sexual development. Many highly respectable individuals of ancient and modern times have been homosexuals, several of the greatest men among them. (Plato, Michelangelo, Leonardo da Vinci, etc.) It is a great injustice to persecute homosexuality as a crime and cruelty too. If you do not believe me, read the books of Havelock Ellis.

By asking me if I can help, you mean, I suppose, if I can abolish homosexuality and make normal heterosexuality take its place. The answer is, in a general way, we cannot promise to achieve it. In a certain number of cases we succeed in developing the blighted germs of heterosexual tendencies which are present in every homosexual, in the majority of cases it is no more possible. It is a question of the quality and the age of the individual. The result of treatment cannot be predicted.

What analysis can do for your son runs in a different line. If he is unhappy, neurotic, torn by conflicts, inhibited in his social life, analysis may bring him harmony, peace of mind, full efficiency, whether he remains a homosexual or gets changed. If you make up your mind he should have analysis with me — I don't expect you will –, he has to come over to Vienna. I have no intention of leaving here. However, don't neglect to give me your answer.

Sincerely yours with kind wishes,
Freud.

P. S. I did not find it difficult to read your handwriting. Hope you will not find my writing and my English a harder task.
It would take another four decades before the American Psychiatric Association would finally catch up with Freud's finding that homosexuality "cannot be classified as an illness."
[Sources: Sigmund Freud. Three Essays On The Theory Of Sexuality
. Translated and edited by James Strachey. (New York: Basic Books, 2000): 4-5.
Sigmund Freud. "Letter (to an American mother, 1935)" American Journal of Psychiatry 107, no. 10 (April 1951): 786-787.]
55 YEARS AGO: Daily Express Calls for Homosexual Purge from London's Theaters: 1959. Under the ownership of Canadian-born Max Aitken (who, in 1917, became the first Lord Beaverbrook when he was granted a peerage), London's Daily Express had long enjoyed a reputation for both forming and reflecting the prejudices and outrages of its conservative and working class readers. Following World War II, the Express newspapers enjoyed the world's largest circulation and Beaverbrook was known as "the first Baron of Fleet Street." In 1959, author and historian John Deane Potter took to the pages of the Daily Express to warn its readers about a terrible menace in London's theater district:
I read with dismay the news yesterday that a 31-year-old South African called John Cranko was fined £10 at Marlborough-street police court.

It was not the fine. It was the man and the offence. Because he pleaded guilty to a crime which has become known as the West Side vice.

Cranko is the latest on the list of famous stage names who have been found guilty of this squalid behaviour. He is a talented man of the theatre. He was the co-author of the spectacularly successful review "Cranks."

The private lives of people, whether they are a brilliant ballet designer and author like Cranko, or an ordinary office worker on the 6.15, should, according to the Wolfenden Report, be their own business. But this question is public business.

It has become a sour commonplace in the West End theatre that unless you are a member of an unpleasant freemasonry your chances of success are often lessened.

For the theatre is far too full of people belonging to a secret brotherhood.

Most of them are not tortured misfits. They do not want psychiatric treatment or cures.

They live complacently in their own remote world, with its shrill enthusiasms.

But they are evil. For two reasons.

One is their PERSONAL POWER.

Corruption is an outmoded word that used to be thundered with hellfire vigour from Victorian pulpits. Now this West End weakness is the subject of sophisticated wit.

Their chi-chi world may seem remote from the normal theatregoer. Except for this.

If your son wants to go on the stage — what will his future be? It is a shivering thought.

So many talented young men have said to me: "It is no good in the theatre unless you are camp. You must be queer to get on."

Those are just two expressions from the cryptic slang they use to describe the social disease from which they suffer.

The boy, whatever his talents, may become bitter and frustrated.

Or worse. He does not have to travel far along the corridors of the West End back-stage to meet the smooth, unspoken. proposition. He may, through ambition, try to play along with it. And, make no mistake, many of these men take pleasure in corrupting the young.

Danger number two is their PROFESSIONAL POWER.

Some of the stuff they produce is beautiful, witty, and clever. But too often they try to foist upon the public a false set of values.

What is often received with trills of praise by the closed West End set remains puzzling to the formal mind of the average theatregoer who is unaware of the lace-like intricacies of the decor or the obscure oddities of the plot.

And the theatre has an expensive flop on its hands.

No one likes to indulge in a Jehovah-like loftiness about other people's lives.

But I repeat: these are evil men. They have spun their web through the West End today until it is a simmering scandal.

I say they should be driven from their positions of theatrical power.
[Source: John Deane Potter. "Isn't It About Time Someone Said This... Plainly and Frankly"  The (London) Daily Express (April 9, 1959). As reprinted in The Mattachine Review 5, no. 6 (June 1959): 21.]
40 YEARS AGO: APA Membership Affirms Decision To Remove Homosexuality From DSM-II: 1974. When the American Psychiatric Association's board of trustees ratified the Nomenclature Committee's recommendation to remove homosexuality from the second edition of the Diagnostics and Statistics Manual (DSM-II, the APA's official list of mental disorders — see Dec 15), the faction within the APA opposing the move, led by Charles Socarides, vowed to overturn the board's decision and return the nation's gays and lesbians to the ranks of the mentally ill. Socarides's Ad Hock Committee Against the Deletion of Homosexuality from DSM-II moved quickly to put the board's decision to a vote of the membership. This demand was most remarkable: having lost the scientific argument, the dissident committee turned to the organization's by-laws — which were intended to democratize the APA's policy decisions — and turn it into a referendum on a scientific finding. In other words, they wanted to put facts up for a vote.
The APA board was appalled at the thought of asking the membership to vote on a scientific finding, but the wording of the bylaws left them no choice. The day after board's decision to delete homosexuality from the DSM they set a date for the referendum. Ballots were mailed out to the membership, and the controversy was hotly debated in the APA's publication Psychiatry News. On April 9, 1974, the APA released the results:
Result
Favoring the board's decision
5,854
58%
Opposing the board's decision
3,810
37%
Abstaining
367
3%
Invalid votes
9
<1%
Not voting on this issue
51
<1%
TOTAL
10,091
Socarides and others were never able to reconcile themselves to the APA's decision. In 1992, Socarides joined Benjamin Kaufman and Joseph Nicolosi in founding the National Association for Research and Therapy of Homosexuality (NARTH), which continues to argue that homosexuality is pathological and can be cured, against all scientific evidence to the contrary.
[Source: Ronald Bayer. Homosexuality and American Psychiatry: The Politics of Diagnosis
 (Princeton, NJ: Princeton University Press, 1987): 138-150.]
TODAY'S BIRTHDAY:
Cynthia Nixon: 1966. Daughter of actress Anne Knoll and radio journalist Walter E. Nixon, Cynthia Nixon already was in two simultaneous hit Broadway plays while also a freshman at Barnard College in 1984. Her roles were short and the two theaters were just two blocks from each other, close enough that she could run from one to the other in time to get dressed and deliver her performances. She had minor roles in a number of films and made-for-TV movies before landing her first major supporting part in 1986′s The Manhattan Project. But of course, her best-known role was that of Miranda Hobbes in HBO's Sex and the City, which ran from 1998 to 2004 and spawned two moves, one okay and one awful. In 2006, she won a Tony for Best Actress in the Pulitzer Prize-winning drama Rabbit Hole and she won a 2008 Emmy for a guest appearance in an episode of Law & Order: Special Victims Unit. In 2009, she shared a Grammy, with Beau Bridges and Blair Underwood for Best Spoken Word Album for the audio CD of Al Gore's An Inconvenient Truth.
But perhaps her most important prize came in May of 2012 when she married her partner, Christine Marinoni after a three year engagement. When she came out in 2007, Nixon, who had been previously married to photographer Danny Mozes, said "I don't really feel I've changed. I'd been with men all my life, and I'd never fallen in love with a woman. But when I did, it didn't seem so strange. I'm just a woman in love with another woman."
If you know of something that belongs on the agenda, please send it here. Don't forget to include the basics: who, what, when, where, and URL (if available).
And feel free to consider this your open thread for the day. What's happening in your world?
The Daily Agenda for Tuesday, April 8
Jim Burroway
April 8th, 2014
TODAY'S AGENDA is brought to you by:

Lost and Found got off to a rough start when it opened in 1971: its unannounced admissions policy appeared to have excluded African-Americans, women, and people in drag. After several months of picketing and negotiations with a group calling themselves the Committee for Open Gay Bars, the owners relented and Lost and Found would become legendary for its spectacular drag shows. Lost and Found lasted for the next 27 years, with a two year period beginning in 1991 when it temporarily adopted the name Quorum. Lost and Found closed in 1998. Since then, the entire block has been razed and redeveloped into condos.
TODAY'S BIRTHDAY:
Michael Bennett: 1943-1987. He was something of a dancing prodigy, dropping out of high school at age sixteen to join a touring company of West Side Story. His Broadway debut was in Subways Are for Sleeping (1961). But by the mid-1960s, he decided to focus more on choreography than dancing. The first two shows he choreographed were commercial failures: A Joyful Noise (1966), and Henry, Sweet Henry (1967). His first success as choreographer came with the Bacharach and David musical Promises, Promises (1968), which he followed with Coco (1969), and Sondheim and Prince's Company (1970) and Follies (1971), which won him two Tonys. In 1973, he took over the troubled musical Seesaw, but only after demanding complete directorial and choreographic control. The producers agreed, and he replaced both the show's director and choreographer and claimed a writing credit as well. Seesaw won him a Tony for best choreographer.
Bennett's next project would be his most ambitious. He decided to do a show about the lives of dancers. But instead of commissioning a script, he spent the next hear conducting hundreds of hours of taped interviews with Broadway dancers. A Chorus Line debuted off-Broadway in May 1975, and moved to Broadway's Shubert Theater on July 25, and stayed there for the next fifteen years. The musical won nine Tonys, all eight Drama Desk Awards for which it was nominated, and a Pulitzer. Bennett would come to regard A Chorus Line as something of a mixed blessing, as the many international companies demanded so much of his time.
While Bennett would go on to have several more critical and commercial successes, but A Chorus Line would always be the high water mark. His next musical, Ballroom (1978), was a commercial failure despite earning eight Tony nominations. Bennett won for Best Choreography, the only Tony that Ballroom won. He had another hit with Dreamgirls (1981, and another Tony for Bennett's choreography).
Bennett was bisexual, with numerous affairs with both men and women throughout his life. He had a long and stormy relationship with dancer/singer/actress Donna McKechnie, for whom he created the lead role in A Chorus Line. They married in 1976, divorced four months later, and remained close friends until his death. He had an affair with Sabine Cassel, who was then the wife of French actor Jean-Pierre Cassel, but that relationship soured. He was also linked with choreographer Larry Fuller, dancer Scott Pearson, and Gene Pruitt, who lived with Bennett for the last eight months of his life in Tucson, Arizona, where he went for treatment for AIDS and where he died on July 2, 1987 at the age of forty-four.
Sean Kennedy: 1987-2007. He would have been twenty-seven today if he hadn't been killed on May 16, 2007 at about 3:45 a.m. as he left a local bar in Greenville, South Carolina. According to local news reports, Stephen Andrew Moller got out his his car, walked up to Sean, called him a faggot, and punched him hard enough to break several facial bones. When Sean fell, his head hit the pavement so hard that his brain separated from his brain stem. Fifteen minutes later, one of Sean's friends received a voice mail from Moller:
Hey. (laughter) Whoa stop. (laughter) Hey, I was just wondering how your boyfriend's feeling right about now. (laughter) (??) knocked the fuck out. (laughter). The fucking faggot. He ought to never stick his mother-fucking nose (??) Where are you going? Just a minute. (laughter). Yea boy, your boy is knocked out, man. The motherfucker. Tell him he owes me $500.00 for breaking my goddamn hand on his teeth that fucking bitch.
Greenville County sheriff's office arrested Moller as part of a homicide investigation; his arrest warrant described the act as "a result of the defendant not liking the sexual identity of the victim." But by the time the case reached the grand jury in October, the indictment was reduced to involuntary manslaughter, for which South Carolina law set the maximum penalty at five years. Moller's attorney argued that Moller "had no idea (Sean) was gay until after the fact. It's just a freak incident that should never have happened."
As part of a plea deal, Moller was sentenced to three years, minus seven months for time served. After getting his GED, Moller's sentenced was reduced again and he was released after just 13 months, his goddamn hand having healed quite nicely in the meantime.
If you know of something that belongs on the agenda, please send it here. Don't forget to include the basics: who, what, when, where, and URL (if available).
And feel free to consider this your open thread for the day. What's happening in your world?
The Daily Agenda for Monday, April 7
Jim Burroway
April 7th, 2014
TODAY'S AGENDA is brought to you by:

Here's another one that's gone without a trace. The address today is nothing more than a small, narrow parking lot next to a Dollar Store in Chicago's Little India.
TODAY'S BIRTHDAYS:
Pearl M. Hart: 1890-1975. She was born as Pearly Minne Harchovsky in Traverse City, Michigan, the youngest of five children of Orthodox Jewish émigrés from Russia, and the only child in the family born in the U.S. The family moved to Chicago's near west side when her rabbi father took a job as a kosher inspector for Jewish butchers. Her passion for social justice began when she left school at fourteen to work in a garment factory to help support the family, and quickly became a leader in the adult/male dominated union. A few years later she began attending classes at the John Marshall Law School, changed her name to Hart, and in 1914, was admitted to the Illinois Bar.
In 1915, she became among the first women adult probation officers in Chicago. Her early interest was in the needs of children, and she set about drafting legislation, serving on committees and speaking to audiences to reform the juvenile court system. Her attention to children led her to notice the problems of women who were passing through the legal system, many of them charged with prostitution. In 1933, she volunteered to serve as the first public defender in the morals court. Before then, women defendants typically couldn't afford lawyers, and the court's conviction rate was about ninety percent. Hart reversed that trend after only four months when the conviction rate plummeted to ten percent.
In the 1950s McCarthy era, Hart turned her attention to those who were being accused of subversion against the U.S. government, mostly in defending foreign-born clients who were facing deportation for allegedly working for so-called subversive organizations. One client, George Witkovich, who had received a deportation order, appeared at an immigration hearing and, on Hart's advice, refused to answer questions about activities and affiliations on the grounds that they were irrelevant to whether he should be deported. The U.S. government sued, she counter-sued, and the court cases led eventually to a 1957 U.S. Supreme Court victory in U.S. v. Witkovich, which held that even non-citizens were protected by the constitutional rights of free association and free speech.
Hart also defended another class of so-called subversive — the sexual kind. Her clients included hundreds of gay men who were arrested for soliciting, or who were entrapped or rounded up in bar raids. Many of the arrests were little more than shakedown operations conducted by the notoriously corrupt Chicago police, and it was common knowledge that bribes paid to the right person would result in the charges being dropped. Hart steadfastly refused to get involved in bribery, and instead demanded jury trials, which also tended to have the same effect. That earned her the nickname of the "Guardian Angel of Chicago's Gay Community."
In 1965, she co-founded Mattachine Midwest, a Chicago-based gay rights group, and served as its legal counsel. Most of Mattachine Midwest's job, according to president Jim Bradford, was "making the police behave." In a May 1969 speech to the Mattachine membership she urged a "more aggressive" public posture on gay rights, two months before Stonewall.
Throughout her life, Hart remained very circumspect about her private life. She never publicly identified as a lesbian, although she had two long-term relationships. The first was with actress and singer J. Blossom Churan. They met at around 1920 and moved in together a few years later after Hart's parents died. Churan was Hart's first great love, but by the 1940s, Churan was bored and began an affair with a physician, Bertha Isaacs. Rather than lose Churan to Isaacs, Hart invited Isaacs to move in with the two of them, and all three lived together until Churan's death in 1973.
Hart's second major relationship was with pulp fiction writer and poet Valerie Taylor (see Sep 7). They met in 1961, and became close in 1963. Taylor took an apartment around the corner from Hart's home and, as she put it, accepted the "neurotic situation" at the Hart residence. Taylor was devoted to Hart for the rest of Hart's life. But as Hart lay dying of pancreatic cancer in 1975, Taylor was denied entrance to Hart's hospital room thanks to the hospital's families-only policy. By the time a friend intervened, Hart was already in a coma.
In 1981, the Midwest Gay and Lesbian Archive and Library changed its name to the Henry Gerber-Pearl M. Hart Library. Hart was inducted in the Chicago Gay and Lesbian Hall of Fame in 1992 and her home was marked with a Chicago Tribute Marker of Distinction in 2001.
Before she died, Hart had expressed her one regret in life: that she had no sons or grandsons to say kaddish for her. The Mattachine Midwest president reminded her that grateful members of that organization were her sons and grandsons, and they would gladly say kaddish. In 1991, Taylor published her last poem dedicated to the love of her life:
Kaddish

March 22
I light yahrzeit candles,
dust your photograph
that watches over my bed
and remember your touch.

You are an institution now,
a library,
a scholarship for women lawyers.

As long as I breath
you are a living woman
moving through my mind.
[Sources: Karen C. Sendziak. "Pearl M. Hart (1890-1975)." In Vern L. Bullough's Before Stonewall: Activists for Gay and Lesbian Rights in Historical Context
(New York: Harrington Park Press, 2002): 56-62.
Marie J. Kuda. "Legal Pioneer: Pearl M. Hart, 1890-1975." In Tracy Baim's Out and Proud in Chicago: An Overview of the City's Gay Community
 (Evanston, IL: Agate Surry, 2008): 26-27.]
Harry Hay: 1912-2002. Hay was more than just a co-founder of the Mattachine Foundation (see Nov 11; renamed Mattachine Society two years later) which became the first successful organization of gay men (and, to a much lesser extent, lesbians). It wasn't the first such organization designed to bring gay people together. That distinction went to the short-lived Chicago Society for Human Rights, which didn't last a year (See Dec 10). But Hay was a curious and tenuous link between the Chicago group and the Mattachines when, in 1930, at the age of 17:
I enticed an "older" gentleman (he must have been at least 33 ) to "bring me out" by finagling his picking me up in Los Angeles's notorious Pershing Square. Poor guy–he was appalled to discover, subsequently, that I was both a virgin and jailbait. Champ Simmons didn't really turn me on, but he was a very decent human being; he was gentle and kind and taught me a great deal.

…Champ, the guy I seduced into picking me up and bringing me out into the gay world, had himself been brought out by a guy who was a member of that Chicago group. So I first heard about that group only a few years after its sad end. My impression was that the society was primarily a social thing. But just the idea of gay people getting together at all, in more than a daisy chain, was an eye-opener of an idea. Champ passed it on to me as if it were too dangerous; the failure of the Chicago group should be a direct warning to anybody trying to do anything like that again.
Hay wasn't put off by dangerous ideas, a propensity which would always mark him as a controversial figure throughout his life. He joined the Communist Party in 1934, and remained a member until the early 1950s. He also became active in theater, where he briefly became the lover of actor Will Greer. In 1938, he married at the urging of his therapist and party members. He and his wife adopted two daughters, but the couple divorced in 1951.
In 1948, Hay went to a party at USC with several other gay men who supported the presidential campaign of Progressive Party candidate Henry Wallace. It was at that party that Hay conceived of organizing a gay activist group. His first efforts to found the "Bachelors for Wallace" failed, but Hay stuck with the idea of creating an organization specifically for gay people. Finally, on November 11, 1950, Hay and several others met at Hay's home for the first meeting of "The Society of Fools", which later became the Mattachine Foundation, named after the Medieval French secret societies of masked men whose anonymity allowed them to criticize the ruling monarchs. As the Mattachines got off the ground, Hay left the Communist Party, which didn't allow gays to be members.
By 1953, Mattachine grew to over 2,000 members in Southern California. And also by 1953, Sen. Joseph McCarthy's red and pink scares were in full swing. With homosexuality being equated with subversion and treason, many Mattachine members became concerned about the communist connections of some of Mattachine's founders, principally, Hay. They were also concerned that the Mattachine Foundation was being too public and too "radical" in advocating for gay people. When Hal Call and other Mattachine members from San Francisco sought to amend the Mattachine's constitution to oppose "subversive elements" and to affirm that members were loyal to the U.S., Hay resigned, he said later, to save the organization from investigations related to the Red Scare. (In 1955, Hay would, in fact, be called to testify before the House Un-American Activities Committee.) The Foundation then re-organized itself into the Mattachine Society, elected publicly named directors for the first time, disavowed its prior links with Hay, and reassured the public that the organization had no interest in changing the nation's sodomy laws.
In the 1960s, Hay and his partner, John Burnside, became involved again with gay activism, helping to found the North American Conference of Homophile Organizations (NACHO), the Los Angeles chapter of the Gay Liberation Front, and, in 1979, a gay spirituality movement called the Radical Fairies. It was during this time when his opposition to assimilationist attitudes within the gay community really began to stand out:
"We pulled ugly green frog skin of heterosexual conformity over us, and that's how we got through school with a full set of teeth," Hay once explained. "We know how to live through their eyes. We can always play their games, but are we denying ourselves by doing this? If you're going to carry the skin of conformity over you, you are going to suppress the beautiful prince or princess within you."
Hay's concept of homosexuality, it could be said, was more of a nineteenth century conception than a twentieth century one. He was enamored with the concepts of androgyny, with some of his ideas being similar to the nineteenth-century formulation of homosexuality being a "third sex." He was influenced by Edward Carpenter, who wrote of gay people as a distinct, well-defined group with its own unique ideals that set if apart from society. Carpenter also wrote of "Greek love" and its pederastic ideals. This perhaps explains how Hay's radical and anti-assimilationist politics could reach its most controversial limits when, in the early 1980s, he protested NAMBLA's exclusion from LGBT organizations and activities. He was forcibly removed from the Los Angeles pride parade in 1986 when he showed up with a sign reading "NAMBLA walks with me." Even some of Hay's most dedicated supporters and closest friends couldn't abide this stance. The majority of the gay community had grown, matured, and move in directions that Hays couldn't accept.
This is perhaps the most difficult aspect of Hay's legacy that we are left to grapple with. And yet, without Hay's extremely radical idea — radical for 1950 — that gay people should come together from out of the shadows and begin to ask for simple things like the freedom to gather in bars or not to be arrested or not to have their newsletters and magazines confiscated by the post office, it's hard to know how long the fruition of a far more radical idea would have been delayed — the extremely radical, impossible-to-fathom-in-1950 idea that gays and lesbians could assimilate, that they could become police officers, run businesses, publish newspapers, serve in the military, run for office, marry, raise children, join PTAs and churches and car pools and homeowners associations and march openly in parades down the middle of public streets in June, and do all of those things without hiding or retreating back into the closet. If Hay saw himself as the sworn enemy of assimilation, his pioneering efforts in 1950 were ultimately what made that assimilation possible. And for that, I think that perhaps the late Paul Varnell put it best:
Hay may have been wrong about almost everything. But in the end we do not insist that founders have the right answers, not even ask the right questions. We can honor them as founders and leave it at that.
Janis Ian: 1951. She was only thirteen when she wrote her first hit single, "Society's Child." The song's subject, about a young girl's interracial romance, was way too controversial for radio stations to touch when it was first released in 1964. Re-released again, and then again, the third time proved to be the charm in 1967 when "Society's Child finally made it to number fourteen on Billboard's Hot 100. She was on the verge of being a one-hit wonder when "At Seventeen" was released in 1975. It hit number one on Billboard's Adult Contemporary charts, dragged her album, Between the Lines to the number one spot on Billboard's Album chart, and earned her a Grammy for Best Pop Vocal. She performed "At Seventeen" as the very first musical guest for Saturday Night Live's debut that year. Thanks to the lyric, "To those of us who knew the pain / of valentines that never came," she reportedly received over four hundred Valentine cards on Valentine's Day 1977.
Ian's career since then has been considerably more low-keyed, although she has never stopped recording and touring. In 1993, her album Breaking Silence broke several silences, including the silence of her closet. She married Patricia Snyder in 2003. In 2008, Ian published her autobiography, Society's Child
, to critical acclaim. Her audio CD of Society's Child
earned a Grammy in 2013 for Best Spoken Word Recording.
If you know of something that belongs on the agenda, please send it here. Don't forget to include the basics: who, what, when, where, and URL (if available).
And feel free to consider this your open thread for the day. What's happening in your world?
The Daily Agenda for Sunday, April 6
Jim Burroway
April 6th, 2014
TODAY'S AGENDA:
Events This Weekend: Brighton Marathon, Brighton, UK; Belgian LGBT Film Festival, Brussels, Belgium; Spring Diversity, Eureka Springs, AR; Sunshine Stampede Gay Rodeo, Ft. Lauderdale, FL; Dinah Shore Weekend, Palm Springs, CA; Phoenix Pride, Phoenix, AZ.
TODAY'S AGENDA is brought to you by:

Steve Suss bought Portland, Oregon's Focal Point in 1971. Before then, it had been the Fiddler's Three, Roman's Tavern, and Somebody's Place. Suss also owned the adjoining Embers, which backed up to Focal Point. His disco, Castaway's Lounge, was just two blocks away to the south. The Focal Point/Embers block has been razed and redeveloped, and Castaways is now a seafood restaurant.
TODAY IN HISTORY:
Study of 100 Homosexuals: 1957. There had been a string of high profile arrests of very prominent and well-known men in Britain in the early 1950s, including Lord Montagu (see Oct 20), his cousin, Maj. Michael Pitt-Rivers, and journalist Peter Wildeblood (see May 19), all of whom had been charged and convicted of homosexual offenses. Their arrests opened the debate over whether homosexual acts between consenting adults should remain criminalized. In 1954, the Home Secretary, David Maxwell-Fyfe, convened a committee to study the issue under the leadership of Lord John Wolfenden, and they would study the question for the next three years. The multi-disciplined committee, which included theologians, psychiatrists, educators, judges, lawyers, and several other leading figures, was tasked with reviewing the medical, legal, and moral aspects of homosexuality (along with prostitution, as laws forbidding it were also open for discussion.)
One of the psychiatrists on that committee was Dr. Desmond Curran of the Department of Psychiatry at St. George's Hospital in London. Curran and fellow researcher Dr. Denis Parr, took on the task of preparing a study of 100 gay men, which appeared in the April 6, 1957 edition of the British Medical Journal titled "Homosexuality: An Analysis of 100 Male Cases Seen in Private Practice."
The men described in this paper were referred to the authors for evaluation and treatment for the following reasons:
Criminal charge or executive consequences thereof: 30
Worry over homosexual propensities (for example, "Can I change?") as the presenting complaint: 25
Various psychological problems (for example, depression, excessive drinking) rather than direct worry over homosexuality as the presenting complaint: 22
Pressure from friends or relatives: 12
Marital difficulties, including impotence: 5
Homosexual jealousy or deprivation reactions: 2
Fear of scandal arising from homosexual acts: 2
The authors noted that homosexuality was a criminal offense in Britain in three very distinct ways. The crime of "buggery," which was generally interpreted as penetrative anal intercourse, carried a maximum penalty of life imprisonment. The crimes of "indecent assault" and "gross indecency" provided maximum penalties of ten years and two years respectively. "Indecent assault" generally was used for sexual behavior with minors under the age of 16, while "gross indecency" was any contact or exposure of genitalia for sexual excitement.
One problem with the published research on gay men was that virtually all of it was based on clinical or criminal populations, which Curran and Parr acknowledged would not necessarily be representative of the general population of gay men. In their report, they acknowledged that their sample would likely exhibit higher rates of psychiatric problems or criminal recidivism. But when they looked into the files of these 100 men who had been referred to their practice, the authors observed:
…[I]n spite of the probability that any group of homosexuals referred to a psychiatrist might be expected to be heavily weighted in the direction of psychiatric abnormality, no fewer than 51 % were considered to be free from gross personality disorder, neurosis, or psychosis during their adult lives. Only one was certifiably defective and none certifiably insane. They included a number of important and talented individuals of high integrity, successful, efficient, and respected members of the community. Only two had been on any criminal charge other than homosexuality. Very few showed the traditional "pansy" picture of homosexuals; indeed, only 21 were noted to have at all obvious homosexual personality traits, only one of these being a paedophiliac.
As for the treatment programs the men underwent:
The objects of treatment can be arbitrarily divided under four main headings : (1) change in direction of the sex urge, (2) greater continence, (3) greater discretion, and (4) better adaptation to the sexual problem and to life in general.
The authors don't go into much detail of what kind of treatment the men underwent, saying simply that "treatment consists in a mixture of physical, psychological, social, and environmental measures, in varying proportions according to the case." In general, it appears to have been confined to psychotherapy or simple counseling, although in some cases the "prescription of medications or environmental adjustments" were noted. As for the attempts at changing sexual orientation, the results weren't very encouraging:
Of the 59 patients about whom sufficient information was available, 9 (or roughly 1 in 6) reported less intense homosexual feelings, or increased capacity for heterosexual arousal, 3 became more homosexual in preference than when first seen, and no change, even of a minor order, was found in the sexual orientations of the other 47. When a change was found it often amounted only to a slight alteration in the balance of masturbatory fantasies.
Eight of the nine who claimed a "slight alteration" toward heterosexuality were classified as bisexual or "predominately" homosexual (as distinct from "100% homosexual"). What isn't stated in the article is how many of those who claimed to have experience a "slight alteration" were among the thirty men who faced criminal charges. This would be important; the authors noted elsewhere in their paper that those who were criminally charged had "come in the hope of establishing medical reasons for mitigating the rigours of the law."
Since the prospect of "slight alteration" of homosexuality was minimal, the only other question remaining was whether there was anything intrinsically wrong with being gay. Curran and Parr found little evidence for it:
Only half the patients showed significant psychiatric abnormality other than their sexual deviation, and such associated abnormalities were often slight. Moreover, many of these abnormalities were explicable as a reaction to the difficulties of being homosexual. Symptomatic homosexuality was rare. If homosexuality is a disease (as has often been suggested), it is in a vast number of cases monosymptomatic, non-progressive, and compatible with subjective well-being and objective efficiency. In our series, both practising and non-practising homosexuals were on the whole successful and valuable members of society, quite unlike the popular conception of such persons as vicious, criminal, effete, or depraved. Only one-fifth were at all obviously " pansy," and we found no reason to regard most of the patients as physically, intellectually, or emotionally immature (unless the basic criterion for " immaturity" is that of being homosexual-a circular argument).
This study, among others, would find its way into the Wolfenden Report later that year, which recommended that "homosexual behaviour between consenting adults in private should no longer be a criminal offence" (see Sep 4). It would take Parliament another ten years to act on that recommendation.
[Source: Desmond Curran and Denis Parr. "Homosexuality: An analysis of 100 male cases seen in private practice." British Medical Journal 1, no. 5022 (April 6, 1957): 797-801. Available online for free at PubMed Central.]
TODAY'S BIRTHDAY:
Rob Epstein: 1955. He was nineteen years old when he answered an ad in a San Francisco alt-weekly for "a non-sexist person to work on a documentary film on gay life." That led to his becoming the youngest filmmaker in the six-member collective, the Mariposa Film Group, which The collective produced the landmark 1977 documentary Word Is Out: Stories of Some of Our Lives
. The film featured interviews with 26 gay men and women, ranging in age from eighteen to seventy-seven, and was the first feature-length documentary by and about gays and lesbians. For the first time, man thousands of gay people saw themselves on the screen, and they flooded the Mariposa Film Group's mailbox with expressions of gratitude, with many of the crediting the film with saving their lives. Word Is Out premiered at the Castro Theater in 1977, and aired on several local PBS stations the next year.
After the success of Word Is Out, Epstein started off on his own solo filmmaking career. He began working on a documentary about Proposition 6, also known as the Brigg's Initiative, which would have banned gays and lesbians from teaching in California's public schools (see Nov 7). Epstein planned to center his documentary on San Francisco Supervisor Harvey Milk's efforts to defeat the measure. But when Milk was assassinated just three weeks later (see Nov 27), Epstein decided to make the documentary about Milk himself. With narration by actor Harvey Firestein, The Times of Harvey Milk
won the Academy Award for Best Feature Documentary in 1985.
AIDS was the focal point for his next two projects: The AIDS Show: Artists Involved with Death and Survival (1986) for PBS, and Common Threads: Stories from the Quilt
(1989), with Jeffrey Friedman, about the NAMES Project's AIDS Memorial Quilt. Common Threads won his second Academy Award for Best Feature Documentary, and it won a George Foster Peabody Award for Excellence in Television when it aired on HBO.
In 1995, he and Friedman wrote and directed The Celluloid Closet
, based on Vito Russo's 1981 book
by the same name, and explored how Hollywood portrayed LGBT characters throughout history. After it aired on HBO, it won four Emmys and a Peabody. In 2000, Epstein and Friedman released Paragraph 175, which featured first-person accounts of the Nazi persecution of homosexuals during the Third Reich. In 2010, they entered the world of scripted, narrative filmmaking with Howl
, which portrays the early life of Allen Ginsberg (played by James Franco). Epstein and Friedman are currently working on Lovelace, a biopic about porn star Linda Lovelace, starring Amanda Seyfried in the title role, with Peter Sarsgaard and James Franco.
If you know of something that belongs on the agenda, please send it here. Don't forget to include the basics: who, what, when, where, and URL (if available).
And feel free to consider this your open thread for the day. What's happening in your world?
The Daily Agenda for Saturday, April 5
Jim Burroway
April 5th, 2014
TODAY'S AGENDA:
Events This Weekend: AIDS Walk, Belmont, NC; Brighton Marathon, Brighton, UK; Belgian LGBT Film Festival, Brussels, Belgium; Spring Diversity, Eureka Springs, AR; Sunshine Stampede Gay Rodeo, Ft. Lauderdale, FL; Dinah Shore Weekend, Palm Springs, CA; Phoenix Pride, Phoenix, AZ.
TODAY'S AGENDA is brought to you by:

For four decades since the 1960s, 3175 India Street in San Diego has seen four gay bars come and go. San Diego's Gay and Lesbian Times gave this rundown when the last bar closed in 2006:
Throughout it final days, the bar touted banners that read: "Six Degrees… proud to be part of 40 years of gay history at 3175 India St," and on Aug. 30, the last drink was served, the final dance was danced and the last goodbye was said. The bar Six Degrees has closed it doors forever.

According to Darla Marcus, Six Degrees manager and bartender of seven years, four different gay or lesbian bars have called this location home. The bar originally opened as The Swing and then became A Different Drum after a change in ownership. Both of these venues were predominately patronized by gay males. Changing hands again, the bar became the well-known Club Bombay, which is when it became a lesbian hangout. Five years ago, the club was sold one more time to two of the bartenders and a regular customer and was given its final name, Six Degrees.
The Mission Hills location has been renovated into the very chic Starlight restaurant and bar.
TODAY IN HISTORY:
Oscar Wilde Loses Criminal Libel Case: 1895. It had already been a bad year for the acclaimed author, and the year was barely a quarter of the way through. In February, Wilde was dining at the Albermarle Club when the Marquess of Queensbury left a calling card with the porter. It read, "For Oscar Wilde posing as a somdomite." The misspelling may have been the product of Queensbury's rage over the relationship between his son Lord Alfred "Bosie" Douglas and Wilde.  Bosie refused to end it despite Queensbury's arguments and threats, including the threat to publicly expose Wilde, which he accomplished with that calling card. Friends urged Wilde to ignore it, but Wilde felt that such an insult required a vigorous response, namely a lawsuit against Queensbury for criminal libel. No response, he reasoned, it would be tantamount to admitting the truth, something that Wilde knew would be disastrous not only to his reputation and career, but also to his very freedom. Homosexuality was a criminal offense.
Unfortunately, Wilde's libel case collapsed on the second day of the sensational trial, when Wilde took the stand and Queensbury's lawyer asked whether he had ever kissed a young man named Walter Grainger. Wilde replied, "Oh, dear no. He was a peculiarly plain boy. He was, unfortunately, extremely ugly. I pitied him for it." Queesnbury's lawyer pounced on Wilde's reason for not kissing Grainger: it wasn't that Wilde didn't like kissing men, but that he didn't want to kiss this particular "ugly" man. That was on April 4. The next day, Queensbury's lawyer announced that he planned to call several male prostitutes to testify against Wilde. Wilde's lawyer, after conferring with Wilde, asked the court to drop the charges and return a verdict of "not guilty" against Queensbury. But if Queensbury was not guilty of libel when he accused Wilde of "posing as a sodomite," then that meant under English law that Queensbury's statement, as the judge announced, "is true in fact and substance, and that the publication is for the public benefit."
With that verdict as evidence, Wilde was arrested and charged with gross indecency the very next day, April 6. The first trial ended in a hung jury, but the second resulted in a guilty verdict and a sentence of two years at hard labor, the maximum sentence allowed by law.
TODAY'S BIRTHDAY:
85 YEARS AGO: Nigel Hawthorne: 1929-2001. British audiences (and fans of British sitcoms) will known him best as Sir Humphrey Appleby, a permanent secretary in Yes, Minister (1980-1984) and a cabinet secretary in the follow-up Yes, Prime, Minister (1986-1988), for which he won four BAFTAs. That acclaim was long in coming. He spent much of the previous three decades playing various roles as a character actor on stage, film and television. But after his successful run on the two sitcoms, Hawthorne's career truly came onto its own, with a 1991 Tony for Best Actor for the Broadway production of Shadowlands, and his portrayal of the king in Alan Bennett's stage play The Madness of George III. Three years later, he appeared in the title role again for the film version (which was renamed The Madness of King George), for which he won another BAFTA and was nominated for an Academy Award for Best Actor.
Amid the publicity surrounding his Academy Award nomination, Hawthorne granted an interview with The Advocate, in which he discussed, among quite a lot of things, his private life and his relationship with his longtime partner since 1979, Trevor Bentham. Hawthorne later said that he asked The Advocate to respect his privacy, and was surprised and upset to find The Advocate describe him as "the first openly gay actor to be nominated for a Best Actor Award." Hawthorne described the outing as traumatic, but he nevertheless attended the Oscar ceremony with his partner and began speaking about being gay in interviews from then on. He also portrayed a gay character in 1998′s The Object of My Affection, and was knighted by Queen Elizabeth II in 1999. After battling pancreatic cancer for two years, he died of a heart attack in 2001.
If you know of something that belongs on the agenda, please send it here. Don't forget to include the basics: who, what, when, where, and URL (if available).
And feel free to consider this your open thread for the day. What's happening in your world?
The Daily Agenda for Friday, April 4
Jim Burroway
April 4th, 2014
TODAY'S AGENDA:
Events This Weekend: AIDS Walk, Belmont, NC; Brighton Marathon, Brighton, UK; Belgian LGBT Film Festival, Brussels, Belgium; Spring Diversity, Eureka Springs, AR; Sunshine Stampede Gay Rodeo, Ft. Lauderdale, FL; Dinah Shore Weekend, Palm Springs, CA; Phoenix Pride, Phoenix, AZ.
TODAY'S AGENDA is brought to you by:
TODAY IN HISTORY:
Anita Bryant Suggests Sending Gays To Prison For 20 Years: 1978. Newspapers across the country got a bit of a tease from Playboy, which released a couple of tantalizing tidbits from an interview with anti-gay activist Anita Bryant that would appear in its May issue. A small preview released to the wire services quoted Bryant as suggesting that sending gay people to prison for 20 years "might make them think twice, especially the young ones. Any time you water down the law, it just makes it easier for immorality to be tolerated."
She went on: "Why make it easier for them? I think it only helps to condone it and make it easier for kids who wouldn't be so concerned if it was a misdemeanor, whereas a felony might make them think twice, especially the younger ones." When asked whether prison life might not be conducive to homosexuality, she answered, "They'll have plenty of time to think. Just because prisons are corrupt and not doing the right thing in rehabilitation because they don't have enough emphasis on spiritual emphasis doesn't mean there should not be a strong punishment for that."
TODAY'S BIRTHDAY:
Anthony Perkins: 1932-1992. Best known for his role as the sexually-conflicted Norman Bates in the Alfred Hitchcock classic Psycho, Perkins's own sexuality was the subject of rumors throughout his career. He shared a long-term relationship with fellow 1950s teen idol Tab Hunter (See Jul 11. Hunter discussed their time together in his 2005 memoir Tab Hunter Confidential)
and another six-year relationship with dancer/choreographer Grover Dale. In 1973, Perkins and Dale broke up when both of them married other women. Perkins's marriage to Berry Berenson, in what has been described as a bid to keep his name out of the scandal sheets, puzzled his friends. But Perkins seemed to have made the best of it, and by all accounts he was devoted to Berenson and their two children. But it remains doubtful that his devotion extended to sexual exclusivity. He died on September 12, 1992 from complications of AIDS, with Berry by his side, two years after the National Enquirer outed him both as gay and as a person with AIDS. His public acknowledgment of his illness came posthumously in a statement dictated to his sons and released to the public. His private acknowledgement of his sexuality, he took with him to his grave. In a tragic coda, his widow died on September 11, 2001, on American Airlines flight 11 when it was hijacked and crashed into the North Tower of the World Trade Center.
Graham Norton: 1963. The Irish comic's 1992 stand up comedy performance at the Edinburgh Festival Fringe as a tea-towel clad Mother Teresa caught the attention of Scottish Television, which, bizzarely, mistook him for the real Mother Teresa. Soon he was appearing on BBC radio, then as a stand-in late night talk show host for Channel 5, before eventually taking his openly-camp act to Channel 4 for his own weekly talk show, So Graham Norton, then V Graham Norton. In 2004, he tried to take his show to America, with The Graham Norton Effect on Comedy Central, but the controversy over Janet Jackson's "wardrobe malfunction" at the Super Bowl that year soured Norton on bringing his raunchy, innuendo-laden comedy to the U.S. He returned to Britain in 2005, and landed several gigs on the Beeb. He has also regularly hosted the British Academy Television Awards, several British reality/game shows as well as the Eurovision Song Contest. In 2007, he returned to weekly late-night talk with The Graham Norton Show on BBC 2, which moved to BBC 1 in 2009. Series 15 begins tonight at 10:35 on BBC 1, with Russell Crowe, Cameron Diaz, Richard Ayoade, and Kylie Minogue. It will air on BBC America next Saturday, April 12, at 11:00 p.m. Eastern. It airs on BBC Canada on Wednesdays at 11:00 Eastern, and on Network Ten in Australia Sunday nights at 9:30.
If you know of something that belongs on the agenda, please send it here. Don't forget to include the basics: who, what, when, where, and URL (if available).
And feel free to consider this your open thread for the day. What's happening in your world?
The Daily Agenda for Thursday, April 3
Jim Burroway
April 3rd, 2014
TODAY'S AGENDA:
Events This Weekend: AIDS Walk, Belmont, NC; Brighton Marathon, Brighton, UK; Belgian LGBT Film Festival, Brussels, Belgium; Spring Diversity, Eureka Springs, AR; Sunshine Stampede Gay Rodeo, Ft. Lauderdale, FL; Dinah Shore Weekend, Palm Springs, CA; Phoenix Pride, Phoenix, AZ.
TODAY'S AGENDA is brought to you by:
The two-story industrial brick building that housed the Warehouse in 1978 had begun life in 1887 as the American Manufacturing Co., a maker of wood gunstocks and other handcrafted wood products. But more recently, the property was owned by the Knutson Metal Co. which operated a salvage yard on its grounds. City officials considered the property, located between a proposed city amphitheater and a park along the Cedar River, a "blight to the neighborhood and a drag on development," while the Historic Preservationist Commission listed the building itself as one of eleven most endangered buildings in the city. In 2012, the city agreed to buy the property for $1.5 million. At last report, the city was putting the building up for sale in hopes that a private developer would preserve and renovate the historic building, possibly for residential use.
TODAY IN HISTORY:
5 YEARS GO: Iowa Supreme Court Declares Ban on Same-Sex Marriage Unconstitutional: 2009. In a unanimous ruling, the Iowa Supreme Court upheld a lower court ruling which held that the state's marriage statute was unconstitutional. The Court concluded that:
We are firmly convinced the exclusion of gay and lesbian people from the institution of civil marriage does not substantially further any important governmental objective. The legislature has excluded a historically disfavored class of persons from a supremely important civil institution without a constitutionally sufficient justification. There is no material fact, genuinely in dispute, that can affect this determination.
Senate Majority Leader Mike Gronstal and House Speaker Pat Murphy issued a joint statement welcoming the court's decision. Citing Iowa's long tradition in being a leader in civil rights, they congratulated "the thousands of Iowans who now can express their love for each other and have it recognized by our laws." Iowa's same-sex couples began marrying on April 27.
TODAY'S BIRTHDAY:
Anne Lister: 1791-1840. Her father was a veteran British soldier who fought with the Redcoats at the Battles of Lexington and Concord  during the American War for Independence. (He later wrote a book about it). After the war, he married and became a wealthy country gentleman in Yorkshire. His eldest daughter, Anne, was brought up with all of the advantages of education and erudition, the latter resulting in an intense interest in classical literature. In 1826, she inherited the family estate, Shibden Hall, and with it a steady income from the estate's tenants. That modest wealth was enough to afford her a measure of independence and deference from those who might otherwise criticize her "masculine appearance." She was sometimes referred to as "Gentleman Jack," for her business (she was a major player in the very male-dominated coal mining business) and recreational affairs (she was the first woman to climb Mont Perdy in the Pyrenees in 1830). These interests were certainly not considered normal for a woman of her standing.
What's more, her private life wasn't considered normal for a woman of any standing. Lister had a long term relationship with Marianna Belcombe, which lasted lasting several years including a period of time when Belcombe was married. In 1832, Lister met and fell in love with a wealthy landowner Ann Walker, and the two of them would remain together for the rest of Lister's short life. Their relationship was as close to a marriage as was possible, given the times. Lister died in 1840, at the age of 49, while traveling with Walker in Eastern Europe.
Lister left behind a 26-volume diary covering the years 1806 to 1840. Most of the diary covered various mundane topics — the weather, social events, business concerns, her travels — but about a sixth of the diary was encrypted in a simple code. Those coded sections describe her lesbian nature and affairs. When a relative, John Lister, who was the last to inhabit Shibden Hall, decoded the diaries and discovered the contents, he was advised to burn them. He didn't, but he did hide them.
A century later, Helena Whitbread published portions of the diaries in two
volumes
in 1988 and 1992, and issued a re-release of selected excerpts as The Secret Diaries of Miss Anne Lister
in 2012. As Shibden Gall curator Claire Shelby observed, the diaries reveal a complicated woman who was very frank about her sexuality. "She talks about her tactics for wooing women. She talks about how she likes a particular woman, how she is interested and how she has spoken to tem. It's almost like you can see relationships developing as they go along. And, though she doesn't refer to it in the sort of language we use today, it is clear to see a sexual element in her relationships. … She approached an awful lot of women, including married women, and it doesn't sound like she was rejected very often. She could be very charming when she wanted to be." In 2010, BBC Two aired a dramatization and a documentary of Lister's life. Between the books and the television programs, Lister's reputation as "the first modern lesbian" has been firmly cemented.
George Copeland: 1882-1971. The Massachusetts-born concert pianist is best known for his devotion to the work of notoriously heterosexual Claude Debussy. Their meeting in 1911 in Paris marked a huge turning point for Copeland, who had already performed the American debut of Debussy's Deux Arabesques in Boston seven years earlier. Copeland spent four months studying with Debussey, discussing and playing each of Debussy's piano works. Copeland later said that at the end of those four months, Debussy told him, "I never dreamed that I would hear my music played like that in my lifetime."
Whether Debussy really said that or not, it's hard to say. Nevertheless, Copeland became the leading expert on Debussey's piano works. He gave several U.S. premieres as well as several world premiers, including La Boîte à joujoux in 1914 and numbers X and XI of the Etudes in 1916. From 1904 until his final performance in 1964, Copeland played at least one Debussy work in each of his recitals. Copeland also had a fondness for Spanish music from the likes of Isaac Albéniz, Enrique Granados, and Manuel de Falla. In 1909, he performed the American debuts of three of Albéniz works. At the start of his career, Copeland was known as part of the avant-garde, often performing new works by contemporary composers, although he became considerably less adventurous as time went on.
Copeland was also rather iconoclastic in his private life. He was open about his homosexuality, telling a Cleveland paper in 1913 that "I don't care what people think of my morals. I never think anything about other people's morals. Morals have nothing to do with me." He also had a passion for wearing exotic jewelry and perfume. His openness reportedly caused problems for composer Aaron Copland (see Nov 14), who was considerably more circumspect. During a tour of Latin America, the composer was received with a frosty reception by local officials. After discreetly asking around, Copland learned that Copeland-with-an-"e" had been there on a concert tour and had gotten into trouble on a "morals charge." Copland explained the difference, and the concert went on with considerably more cooperation with the locals. Meanwhile, Copeland, in 1936, met a young German, Horst Frolich, in Barcelona, who became Copeland's "secretary" and partner for more than thirty years.
Copeland's career suffered an interruption in 1958 when he broke his shoulder in a fall and was unable to play for several years. He thought his career was over, but he made a comeback in 1963 when he re-entered the recording studio and gave several small concerts. He performed what would be his final concert at Yale in 1964. He talked about returning to the concert hall in 1966, but he never followed through. He died of bone cancer on June 16, 1971.
55 YEARS AGO: David Hyde Pierce: 1959. He took up acting in high school, but he went to Yale to study classical piano. He soon grew bored with it, and decided to switch his major to English and Theatre Arts. He moved to New York, where he struggled to find acting jobs. His big break came in 1993 when he was cast as Niles Crane, Frasier Crane's younger brother for the Cheers spin-off Frasier, which lasted eleven seasons. Pierce earned eleven consecutive Emmy nominations for Best Supporting Actor, and won in 1995, 1998, 1999 and 2004.
Pierce has appeared in Jody Foster's Little Man Tate (1991), Oliver Stone's Nixon (1995), as Meg Ryan's brother in Sleepless in Seattle (1992) and as Ewan McGregor's boss and best friend in Down With Love (2003). That's in addition to voicing several animated features and a couple of episodes of The Simpsons. On stage, he starred in the Kander and Ebb musical Curtains, which won him a Tony for Best Performance by a Lead Actor in a Musical Ffor 2007. Pierce, who had formally come out as gay earlier that year, thanked his partner, television writer/director/producer Brian Hargrove, when accepting his Tony "because it's 24 years of listening to your damn notes — that's why I'm up here tonight. They married in October, 2008 in California, just days before voters approved Proposition 8.
If you know of something that belongs on the agenda, please send it here. Don't forget to include the basics: who, what, when, where, and URL (if available).
And feel free to consider this your open thread for the day. What's happening in your world?
The Daily Agenda for Wednesday, April 2
Jim Burroway
April 2nd, 2014
TODAY'S AGENDA:
Events This Weekend: AIDS Walk, Belmont, NC; Brighton Marathon, Brighton, UK; Belgian LGBT Film Festival, Brussels, Belgium; Spring Diversity, Eureka Springs, AR; Sunshine Stampede Gay Rodeo, Ft. Lauderdale, FL; Dinah Shore Weekend, Palm Springs, CA; Phoenix Pride, Phoenix, AZ.
TODAY'S AGENDA is brought to you by:
THIS MONTH IN HISTORY:
60 YEARS AGO: ONE Magazine Educates Readers on Legal Definition of Entrapment: 1954. Police entrapment was a very real concern for LGBT people everywhere, with many police departments being particularly aggressive in their pursuit of gay people. But the difficulty of proving entrapment made it an extremely rare defense, as an article from the April 1954 issue of ONE illustrates. The unsigned article,written by "ONE's legal counsel" (possibly Eric Jubler, who would later successfully defend ONE in a landmark censorship case; see Jan 13) begins with a brief overview of the relevant law, and then provides three specific examples to illustrate what does and does not constitute entrapment:
1 — The first situation is that where an officer offers to buy a prohibited article, and the defendant is willing to sell. This can arise in narcotics cases, liquor cases, or in prostitution. In these cases, it is no defense that the officer disguised his identity. Where the de-fendant is motivated by a desire for money, there is no entrapment by an officer who offers money.

2 — The second type of case involves more active activity on the part of the officer. He may secure the confidence of a thief and loan him a gun with which to commit a robbery; he may pretend to be an accomplice; he may take narcotics into a city and there-by attract narcotic peddlers anxious to buy. In these situations, the officer creates situations which make it easier for a criminal to commit an offense which he seeks an opportunity to commit. The idea for the offense has, however, originated with the defendant.

3 — In the third situation, the officer suggests the commission of the crime. He overcomes the defendant's unwillingness by threats or appeals to sympathy, pity or friendship. In this situation, entrapment exists. (For example, in a famous case, a prostitute induced a man to live with her outside of wedlock. She had been hired to do so by police, who arrested the man for violation of a morals law. It was held the man had been entrapped.) But in this situation, the proof of the defendant's reluctance must be clear and overwhelming. CASES ARE EXTREMELY RARE IN WHICH A CLAIM OF ENTRAPMENT IS SUCCESSFUL AS A DEFENSE.

In situations of homosexual life, we can apply the law as obtained from the above situations and lay down the following general rules, dependent in each case, of course, upon the particular facts:

It is obvious that, for instance, a homosexual who makes the acquaintance of a strange man, perhaps in a public place, and proposes to him the commission of an illegal act, cannot urge the defense of entrapment, even though the stranger was a vice-squadder "staked out" as a decoy to attract such defendants.

If, in the same situation, it was the vice-squadder who proposed the illegal act the same would be true. A MERE SOLICITATION BY A VICE SQUAD OFFICER DOES NOT CREATE ENTRAPMENT. These cases are similar to situation (2) above: the officer has merely created a situation in which a defendant can commit an act with more ease.

Only in the third situation can en-trapment truly be claimed: If the officer "picks up" the defendant, gains his acquaintance, proposes the act, and proceeds to overcome the defendant's genuine reluctance and unwillingness by appeals to sympathy, pity. friendship, etc., entrapment exists, but IF, AND ONLY IF the defendant was in fact unwilling, and the officer's appeals were such as to leave no doubt that he was the procuring party. To prove such a state of fact requires a strong degree of proof; obviously, the defendant is forced to take the stand in his own defense, and his version of the facts must be so strong and believable as to convince a judge or jury of its truth and validity.
This discussion by ONE was not only in the immediate interest of many of its readers, but it also came about as the result of direct experience of least one member of ONE's founding staff members. Dale Jennings recounted in ONE's very first issue on 1953 of his own narrow escape after having been arrested in a clear case of entrapment by the Los Angeles Police (see Jun 23). Jennings surprised everyone by publicly proclaiming his homosexuality in court while refusing to plead guilty to the charges. His case was finally dismissed, not because he was exonerated, but because the jury couldn't agree on whether to believe his claims of entrapment.
[Source: Unsigned. "The law: A discussion of entrapment." ONE 2, no. 4 (April 1954): 7-8.]
The Daily Agenda for Tuesday, April 1
Jim Burroway
April 1st, 2014
TODAY'S AGENDA is brought to you by:

My World opened in Green Bay in the spring of 1979 as a Leather/Levi Country/Country Rock bar. At around 1982 and 1983, the building housed a second bar out back, the Silver Saddle, which was a lesbian bar. My World appears to have changed ownership around 1985 and became Brandy's, although it still remained a Leather/Levi bar. Brandy's stayed there until 1989, when it moved to another location and became Brandy's II, which closed for good in 2007. The building at the original location is gone now, replaced with a parking lot.
TODAY IN HISTORY:
Canada Reduces Criminal Penalty for Sodomy: 1955. Canada enacted the first of a long series of consolidations of its federal statues, with a new amended Criminal Code going into effect on April 1, 1955, which replaced the Section 202 of the old Code:
"Everyone is guilty of an indictable offence and liable to imprisonment for life who commits buggery, either with a human being or with any living creature."
with Section 147, which reduced the penalty from life imprisonment to fourteen years:
"Everyone who commits buggery or bestiality is guilty of an indictable offence and is liable to imprisonment for fourteen years."
The Criminal Code would undergo another round of consolidation and modernization with the Criminal Amendment Act of 1968, which, when it was finally passed in 1969, resulted in the full decriminalization of homosexuality (see May 14).
Gay Rights Activists Challenge "Gay Cure" Doctor: 1965. Just a few weeks earlier, Frank Kameny convinced the Mattachine Society of Washington D.C. to endorse a resolution declaring that "the absence of valid evidence to the contrary, homosexuality is not a sickness, disturbance, or other pathology in any sense, but is merely a preference, orientation, or propensity on par with, and not different in kind from, heterosexuality" (see Mar 4). It was a bold statement, challenging the collective verdict to the contrary as delivered by the mental health professions, but it was the first step in the long march by Kameny, Barbara Gittings and others to convince the American Psychiatric Association to remove homosexuality from its list of mental disorders in 1973.
But in 1965, that resolution was considered a radical and controversial move in the gay community and among gay rights activists. Indicative of the kind of deference that many in the gay community were willing to accord mental health professionals, the Philadelphia-based gay rights group known as the Janus Society hosted a lecture by Dr. Samuel B. Hadden, Associate Professor of Psychiatry at the University of Pennsylvania and a well-known practitioner of group therapy to try to cure male homosexuals. Hadden gave his usual spiel to the gathering: that gay people were suffering from a treatable neurotic disorder, one brought about by a dominating mother-figure or an absent father. Jody Shotwell, writing for The Ladder described Hadden's treatment approach:
In his group-therapy technique, the homosexual is brought into contact w1th other homosexuals who, according to Dr. Hadden, have seen some kind of light. During the sessions, those patients farther along in treatment try to convince the newer members of the group of the dissat1sfactions — if not horrors — of life as a homosexual. Some attention is given to dress and mannerisms, in an effort to get the more effeminate homosexuals to conform to our culture's notion of masculinity.
Hadden claimed he had managed to cure twelve of his thirty two-patients, a claim that an audience member challenged by asking whether any of his patients may have been motivated to lie about their progress. Hadden had no answer. He also didn't bother trying to conceal his contempt for his audience. He likened homophile organizations to Nazis and the Klan, said that gay people should never be granted security clearances, and falsely asserted that everyone who had defected to the Soviet Union were gay. It was toward the end of the discussion that Kameny rose to challenge Hadden on his own turf:
Dr. Franklin E. Kameny of the Mattachine Society of Washington put the following questions to the speaker: 1. Are not his patients particularly susceptible or prone — as demonstrated by their being his patients — to justify the changes he has wrought, and hence atypical of homosexuals as a whole? 2. He seems to have taken it as a premise or axiom that homosexuality is pathological. What scientifically meaningful proof or demonstration of such pathology does he have? Dr. Hadden did not reply to or touch on the first question. In answering the second, he spoke in terms of "I feel (that homosexuality is a sickness, etc.) … We believe… I consider… We think…" In the exchange of remarks, Dr. Kameny asked for a definition of pathology in this context and said that homosexuals have been defined into sickness. When Dr. Hadden's responses continued in terms of "I think" and "We feel," Dr. Kameny declared, "This is not science, Dr. Hadden; this is faith."
[Source: Jody Shotwell. "Special Report: Faith and Fury." The Ladder 9, n0. 8 (May 1965): 20-21.]
Gay Groups Consider Buying Small California Town: 1971. Just five months after the Gay Liberation Front revealed plans to encourage gays and lesbians to move to rural Alpine County, California and take it over as a haven from discrimination and oppression (see Oct 19), reports emerged that Los Angeles-area gay leaders were considering buying another town east of San Diego and "colonizing" it.
The tiny town of Bankhead Springs, population 19, was up for sale. For a cool $239,000 (that would be almost $1.4 million today), the buyer would get a 51-year-old hotel, a cafe and eight houses. Bankhead Springs was named for Sen. John Bankhead, Tallulah Bankhead's father and Alabama Senator who championed the construction of U.S. Route 80, "the nation's Broadway," from Savannah to San Diego. In southern San Diego County, Route 80 covered an old winding, mountainous stagecoach road, and Bankhead Springs became a convenient stop for automobile travelers midway between San Diego and El Centro.
But when Interstate 8 bypassed that section of Route 80 in the 1960s, traffic through town plummeted and businesses closed all along the route. LA-area activists saw an opportunity to create a settlement where gays could escape harassment, raise livestock, and establish an arts and crafts community. Morris Kight said that some of the surrounding properties had already been sold. "They've quietly moved into those villages in considerable numbers and are gradually colonizing them," he claimed.
Kight said that the project to buy the town itself was sponsored by the Gay Liberation Front of Los Angeles, but a spokeswoman for another group interested in the town said the GLF only offered "moral support." She said the plan was to buy the town, rename it Mount Love, and subdivide it into quarter-acre lots. But the town's owner, Helen Miller, said she hadn't talked with any prospective buyers who identified themselves as part a gay group, and added, "I don't know if I would sell to them anyway. I love these mountains and don't want to be run out."
[Source: Associated Press. "Homosexual group eyes small town." (April 1, 1971).]
40 YEARS AGO: First Openly Lesbian Candidate Wins Public Office: 1974. For most of the previous decade, politics was the lifeblood of The University of Michigan's Ann Arbor campus. In 1964, President Lyndon B Johnson chose that progressive campus to unveil his Great Society proposals during the commencement ceremony. In 1965, the anti-war movement was born when UM faculty members and 3,000 students held the nation's first faculty-led "teach-in" to protest the Vietnam war. By 1974, protests, demonstrations, sit-ins and teach-ins to support all sorts of counter-cultural causes — civil rights, peace, women's liberation, marijuana decriminalization, and all sorts of other progressive and radical causes — became mundane events in Ann Arbor's student life.
And so when Ann Arbor city elections came around in 1974, few eyebrows were raised when a local political party, the Human Rights Party (HRP), ran Kathy Kozachenko to represent the second ward surrounding the UM campus. Republicans, which until then had held a solid lock on city government, couldn't find anyone to run in the second ward, leaving a lone Democratic candidate to run against Kozachenko. With Kozachenko running openly as a lesbian, it proved to be a tight race. After expressing fears that she might lose on election day, she ended up winning by just nine votes. "This is so goddamn great!" she told reporters. "Our victory cannot be attributed simply to gay people and the HRP 'core'. I think people really understood the difference between actions and words." Meanwhile, Kozachenko's opponent, Mary Richman, gave what was perhaps the most unlikely concession speech in the history of American politics: "Apparently all the Republicans voted for Kathy." In fact, Kozachenko may have been helped by a successful HRP-sponsored ballot initiative which proved popular with UM students: the so-called "dope ordinance" which reduced the fine for possession of marijuana to $5.
First Gay Couples Marry in Netherlands: 2001. In 1998, the Netherlands became the first non-Scandinavian country to institute registered partnerships (geregistreerd partnerschap). That law was written so that opposite-sex couples could also enter into registered partnerships, making it a viable alternative to marriage for straight people while, at the same time, being the only option available for gay couples. That changed in April 1, 2001, when the Netherlands became the first country in the world to grant marriage equality to same-sex couples. At the stroke of midnight, four couples — three male and one female — were among the first to be pronounced legal spouses in ceremonies at Amsterdam City Hall.
TODAY'S BIRTHDAY:
Alberta Hunter: 1895-1984. Born in Memphis to a very troubled family, she left home at the age of fourteen, moved to Chicago, lied about her age, and became one of Chicago's top Blues singers in the 1910s and 1920s. She toured London and Paris in 1917, and appeared in clubs and musicals in New York and London throughout the 1920s and 1930s, including an appearance as "Queenie" in the first London production of Show Boat with Paul Robeson. In 1934, she was a regular with the Jack Jackson orchestra at London's Dorchester Hotel. With the outbreak of World War II, she returned to America and toured with the U.S.O, entertaining troops in Casablanca, Europe and the Pacific.
Hunter was fiercely independent, which prompted rumors about her sexuality. To silence the rumors, she married in 1919, but the couple never slept together and the divorced in 1923. She had a long-term relationship with Lottie Tyler, a woman from New York that Hunter had met in Chicago. Tyler accompanied Hunter on at least one trip to Europe.
Hunter's mother death in 1954 caused her to reconsider her priorities. "I went as far as you could go. I played Broadway. I played the Royal Theatre in London. I played in Paris… and I figured I had gone to the top," she later told a documentary filmmaker." A career change was in order. So she took twelve years off her age, created a false high school diploma, and enrolled in nursing school in New York City. She was, by all accounts, a dedicated nurse for the next twenty years. None of her co-workers suspected that they were working alongside a singer who had been celebrated on two continents. In 1961, she broke her eleven-year vow to stay away from show business when she agreed to record her signature composition, "Down Hearted Blues," and a few other songs for a couple of albums. She enjoyed the diversion, but decided to stick with nursing. She remained at New York's Goldwater Memorial Hospital until 1977, when she reached, according to their records anyway, the mandatory retirement age of seventy. (She was, in fact, eighty two.)
Bored, she decided to launch a comeback. In 1978, she was booked for what was supposed to be a two-week engagement at a Greenwich Village club, the Cookery, which quickly turned out to be a huge hit. Columbia Records gave her another recording contract. She released two albums, supervised the re-release of her old material, made television appearances and began touring again in Europe and South America. The White House invited her to perform for Jimmy Carter, but she refused because "they wanted me there on my day off." The White House adjusted its schedule and she accepted the invite. She continued to perform regularly at the Cookery until she died in October, 1984. She was inducted in the Blues Hall of Fame in 2011.
Here she is, in 1981, performing "Nobody Knows You When Your Down and Out" at the Cookery.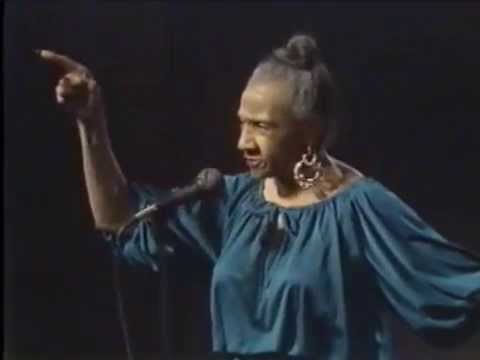 If you know of something that belongs on the agenda, please send it here. Don't forget to include the basics: who, what, when, where, and URL (if available).
And feel free to consider this your open thread for the day. What's happening in your world?
The Daily Agenda for Monday, March 31
Jim Burroway
March 31st, 2014
TODAY'S AGENDA is brought to you by:
Northwest Gay Review explained this Seattle event which took place forty years ago tonight:
I don't believe this is really happening, but on March 31, the Trojan Shield I is holding a "Closet Ball." You're probably asking yourself, "What in the queen's realm is a 'Closet Ball'?" Well here it is sweetie. Go find yourself a straight friend (You do have at least one don't you — some of my best friends are straight). If you truly don't have any, then bring a gay substitute. Then on March 31 dress yourself up in drag and bring your (hee-hee) straight friend to the Trojan Shield at 8 p.m. Then for a specified period of time (I think one hour) you will proceed to undress yourself and dress your former friend in your drag outfit. Since neither of you will be recognizable, you can both come out of your closets. Tickets for the event are $3 with rules and entry blanks available at the Shield. The pair performing the best transformation will receive a beautiful color photo of Rock Hudson
TODAY IN HISTORY:
Off-Duty SF Police  Officers Assault Lesbian Bar: 1979. About fifty burly young men, most of them drunk, had gathered outside of Peg's Place, a lesbian bar in San Francisco's Richmond neighborhood. They were loud and obnoxious, and some of them talked about "getting the dykes." Bar employees met them at the door and an argument broke out. The argument quickly escalating in shouting and pushing. When one of the women threatened to call the cops, the guy doing the pushing responded, "We're the cops, and we'll do as we damn please."
In fact, the men, who were out celebrating a bachelor party for their friend, included San Francisco off-duty officers. A general melee broke out as patrons rushed to defend the door, armed with pool cues. One officer beat bartender Alene Levine so badly she was hospitalized for ten days due to severe head injuries. A police lieutenant arrived, and promptly began investigating — the bar, carefully checking all of the bar's licenses and permits, and accusing the bartender of being drunk.
The lieutenant refused to believe that his officers could be at fault. But in fact, the officers' actions were part of a much larger trend. Police had been hassling, and sometimes beating and/or arresting customers as they tried to enter gay bars. In January, police officers assaulted and arrested two women as they left a lesbian bar in the Mission. To make matters worse, they were strip searched at the jail.
The Peg's Place assaults quickly became a major story in the local press, and gay leaders pressed Mayor Dianne Feinstein to address the growing problems. Their frustration grew as Feinstein waited two full weeks before issuing a statement calling for the prosecution of the policemen involved. One of the officers was eventually charged, tried, and convicted of battery. He was sentenced to three years' probation and fined $1,000. But the problems continued to fester. Resentments in the gay community grew as police harassment continued without letup. Anger finally boiled over less than two months later, when former city Supervisor Dan White was sentenced to a paltry seven years for shooting San Francisco Supervisor and LGBT advocate Harvey Milk and Mayor George Moscone. Gays rioted at City Hall and police rioted in the Castro, in what became known as the "White Night Riots" (see May 21).
TODAY'S BIRTHDAY:
Sergei Diaghilev: 1872-1929. The Russian-born art patron and connoisseur forever changed the world of modern ballet when he founded the revolutionary Ballets Russes in Paris in 1909. Three years earlier, Diaghilev had mounted a major exhibition of Russian art in Paris, which he followed with a series of concerts of Russian music and a production of Mussorgsky's Boris Godunov at the Paris Opéra. When he returned to Paris again in 1909 with a troupe of dancers led by his lover, Vaslav Nijinsky, they performed all new works with innovative set designs and choreography. His four-week run was a smashing success.
In subsequent years, Ballets Russes became known for breaking all of the rules. The violently sexual Scheherazade, based on a symphonic poem by Nikolai Rimsky-Korsakov, so outraged the composer's widow that she protested in open letters which Diaghilev published. His debut of Stravinsky's The Rite of Spring in 1913, with its insistent rhythms and dissonant score and the highly unconventional choreography set off a riot in the theater on opening night. Diaghilev was delighted at the controversy, telling Stravinsky that it was "exactly what I wanted."
Ballets Russes collaborated with wide-ranging artists as composers Claude Debussy, Sergei Prokofiev, Richard Strauss and Erik Satie, and artists Pablo Picasso, Henri Matisse, Joan Miró, Georges Braque, Georges Rouault, and Max Ernst as designers. It also launched the careers of George Balanchine, Ninette de Valois, and Serge Lifar.
Diaghilev was always very open about his homosexuality. It's largely the reason he abandoned pre-revolutionary St. Petersburg for the more permissive climes of Paris. Composer Nicolas Nabokov said, "he was perhaps the first grand homosexual who asserted himself and was accepted as such by society." He was also a very passionate man in everything he did. Diaghilev's affair with Nijinsky was perhaps the most famous gay affair in Europe until Nijinsky married in 1913. Diaghilev promptly fired him. Diaghilev then turned to Léonide Massine, who he coached into becoming a great dancer and one of the more important choreographers of the century. They were together until Massine married in 1920. Diaghilev promptly fire him also.
While Ballets Russes was both a critical and artistic success, it was never a financial one. Diaghilev barely kept the company afloat, and it never found a permanent home any time in its two decade existence. When he died in Venice of diabetes in 1929, his friend had to pay the hotel bill. Ballet Russes folded upon Diaghilev's death.
80 YEARS AGO: Richard Chamberlain: 1934. He first became famous in 1961 as the handsome young intern, Dr. Kildare, in the television series of the same name, a role that lasted until the series ended in 1966. From there, he became involved in repertory theater and film roles which had a more literary bent: The Tree Musketeers, The Count of Monte Cristo, The Music Lovers, and The Lady Carline Lamb (his 1974 appearance in The Towering Inferno being a notable departure.) He returned to television in the 1970s in several popular miniseries, including Centennial, Shōgun, and The Thorn Birds as Father Ralph de Bricassart. He lived in Hawaii with his partner, Martin Rabbett, from 1976 to 2010; and it was during that time that he was outed by a French women's magazine in 1989. While that outing didn't really stick very well with the general public, it didn't surprise many people when Chamberlain finally and officially came out in 2003 in his autobiography Shattered Love
. In 2010, he advised actors who sought leading-man roles to remain in the closet. "Despite all the wonderful advances that have been made, its still dangerous for an actor to talk about that in our extremely misguided culture. Look at what happened in California with Proposition 8. Please, don't pretend that we're suddenly all wonderfully, blissfully accepted."
Barney Frank: 1940. He represented Massachusetts's 4th Congressional district from 1981 until his retirement in 2012, and he did so as an openly gay representative since 1987. When he came out to The Advocate that year, he became the first member of Congress to do so voluntarily. He recalled that when Rep. Stewart McKinney of Connecticut died of complications from AIDS (McKinney's physician claimed that McKinney became infected from a blood transfusion, but many didn't believe it.), there was "an unfortunate debate about 'Was he or wasn't he? Didn't he or did he?' I said to myself, I don't want that to happen to me." After coming out, Frank easily won re-election in 1988 and in just about every election since then.
He earned a reputation for being one of the House's quickest wits, saying, for example, that he was unable to finish reading the Starr Report about President Bill Clinton's relationship with Monica Lewinsky because it was "too much reading about heterosexual sex." In 2006, Rep. John Ostettler (R-IN) accused Frank of pushing a "radical homosexual agenda." Frank responded to that charge by point out, "I do not think that any self-respecting radical in history would have considered advocating people's rights to get married, join the army, and earn a living as a terribly inspiring revolutionary platform." He married his partner, Jim Ready, in July of 2012, making Frank the first gay-married Congressman in history.
If you know of something that belongs on the agenda, please send it here. Don't forget to include the basics: who, what, when, where, and URL (if available).
This your open thread for the day. What's happening in your world?