Ex-gay survivors needed to testify in Virginia
Daniel Gonzales
January 15th, 2014
Virginia is attempting to join the list of states which ban ex-gay therapy on minors.  Text of the bill can be found here.  Legislative action is going to happen between now and the end of February and Virginia based survivors of ex-gay therapy are urgently needed to speak in favor of the bill.  Anyone interested can testify in person or send a written testimony to be read. The bill is being sponsored by Delegate Patrick Hope and the Alliance for Progressive Values (APV).
The APV is especially interested in anyone who was forced to undergo therapy as a minor.  Interested parties should contact Victoria Bragunier of the APV at 804-517-5206
Famous Russian cured of the homosexuality
Timothy Kincaid
September 18th, 2013
The glorious republic of Russia has developed a process for the removal of the homosexuality. So powerful is this process that the known homosexual doesn't need to be present. In fact, he doesn't even need to be alive.
While this exciting breakthrough – illustrating Russia's superior scientific position – has not have yet been tested on insignificant homosexual in the great nation, it has been illustrated as most effective in removing the homosexuality one of the Mother Country's best known citizens. (Guardian)
Russia's culture minister has denied that composer Peter Tchaikovsky was gay, discarding what has long been regarded as historical fact. Vladimir Medinsky claimed that there was no evidence to suggest the 19th-century composer was anything other than a lonely man who failed to find a suitable woman to marry.
Experts agree that Tchaikovsky is much pleased with his new status as a lonely man and gives praise to the most excellent President Putin and Minister Medinsky. Bolstered by this astonishing news, the ghost of Rudolf Nureyev has put in a petition with the culture minister to see if he too could qualify for reorientation.
A timely reminder about ex-gay awareness
Timothy Kincaid
September 16th, 2013
I know that it may have slipped the memory of some of you, so I thought it would be a good time to remind you that September is Ex-gay Awareness Month, an entire month of secret events, capped off by a dinner at an undisclosed location, all designed to make you more aware of the existence of people who identify as ex-gay. (Yes, I know it was supposed to be July, but a couple of the ex-gays had other conflicts and it's best to pick a time when all of them are free).
One of the items offered by the event organizer, Voice of the Voiceless, and PFOX, the organization for disapproving parents of gay children, is awareness about the extent to which ex-gay books are banned. PFOX's Regina Griggs says, "Kristin Pekoll, the librarian in charge of young adult books at the West Bend Community Memorial Library in Wisconsin, advocates for children's books with gay themes but refuses to accept our donation of ex-gay books for children." FOX News provides a list of the banned books.
They recommend that you read "an excerpt from an ex-gay book, video record it, and submit their video to the Banned Books Virtual Read-Out YouTube Channel". To the best of my knowledge, there is only one ex-gay book for children, Alfie's Home by Richard Cohen, and it looks like Cassie Levy beat me too it.
Personally, I don't know many ex-gays, anymore. I know some former ex-gays, some people who acknowledge the direction of their attractions while choosing celibacy, and even some same-sex attracted people who have found a heterosexual relationship that works for them. But they tend to have dropped the "ex-gay" moniker and are being more accurate and precise with their language.
Ex-Gays, those who claim to have actually changed the direction of their attractions, are a rather elusive group that one encounters mostly on-line. And while they claim to speak for thousands, the number of actual ex-gays that we have seen in public tends to be quite a bit smaller.
But should you happen to be among the few who actually know any ex-gays, please be sure to smile and wish them a very pleasant ex-gay month. And if you're feeling particularly creative, you might even work with them on a theme song.
I do have to warn you that they may be confused by your pleasantness. Most of those who still think of themselves as ex-gay are quite convinced that they are victims of severe persecution and attack. And if you don't attack them, they sometimes feel compelled to try and incite a response (but during Ex-gay Awareness Month, try not to let that happen).
The important thing is that ex-gays are human and we should wish them happiness. I wish they were less inclined to say absurd and hurtful things about my community, less concerned about my "lifestyle" and more concerned with finding a life of integrity, and a whole lot less inclined to be a tool of a political and religious movement that seeks to impose doctrine into civil law. But, nevertheless, I wish them happiness and I'm doing my part to make you aware.
There, don't you feel more aware?
(And no, I'm not going to discuss Unicorn Awareness Month, for those who identify as unicorns)
Ex-gay Writer Caught on Gay Dating App
Jim Burroway
February 5th, 2013
Blogger and activist Zinnia Jones got word of a Grindr profile belonging to Matt Moore. Who is Matt Moore, you say? He's the latest ex-gay activist to have a smartphone. Or, more specifically, a particular smartphone app, one which he apparently uses for some rather distinctly non-ex-gay things:
After my last post about a profile on Grindr using ex-gay writer Matt Moore's photo and personal details, I contacted Moore, who responded as follows:

The grindr profile was really mine. I've been on it on and off for the last couple of weeks.

Like I told the guy who sent you the picture, I am wrong in having been on grindr. I haven't changed my views on homosexuality, the bible, etc.

Creating a grindr profile and talking to guys on it was major disobedience on my part….disobedience to Christ. Disobedience to a loving and gracious God.
Thankfully, I believe that He forgives me for this disobedience. I believe the blood of Christ covers this disobedience. And I won't be on grindr again….ever.

The pastor of my church and the church body I am a part of were informed about me being on grindr (I told them) before all of this came out, publicly.
As a blogger for the Christian Post, Moore has said some pretty terrible things about the people he's chasing on Grindr:
…If you don't think homosexuality hurts anybody, just check out the statistics. Check out the number of murders among the gay community. Check out the addiction rate among homosexuals. Check out the average lifespan of a male homosexual. Seriously, just google it. You can see for yourself.
He chalks his own homosexuality up to inappropriate childhood sexual exposure, and claims that this is at the root of very nearly everyone else he has talked to:
Moore's story of redemption is profound. Though he was never molested, he says he was "inappropriately exposed" to pornography and sexuality at a young age.

"From my experience in talking now to people who are either confused about their sexuality or repenting of homosexuality, 99.9 percent of the ones that I've talked to were sexually violated, molested or exposed to pornography at the young age of four- to seven-years-old," he said.
Returning to his testimony, he wrote about flunking out of school due to excessive drinking, partying and promiscuity. But instead of taking responsibility for his own choices and irresponsible behavior, he blames it on his sexuality. But after two years in the ex-gay movement, he wrote that he had progressed so far in his ex-gayism that his "stomach actually turns" at the sight of "homosexual 'relations'":
…I can, in truth, firmly say that the longer I keep turning away from my homosexual desires, the less in strength they become. My homosexual feelings have definitely diminished since the night God started drawing me to Himself in September of 2010. Are they completely gone? No, they are not. Will they ever be completely gone? I do not know. But I do know this, I trust my God. I trust that everything He is doing is for my good (Romans 8:28). And I know this as well, no matter what thorns I may suffer in my flesh in this life, they are nothing to be compared with the unceasing joy and pleasure that will flow in and through me in when I step into glory with Jesus Christ.

I do not want to in any way insinuate that I have itD altogether and have completely overcome my struggle with sin, because I have not. A true Christian is in battle against sin every day of their entire life. The main thing that I struggle with the most still is pornography, but even that is changing. I don't get the same satisfaction that I used to from it. My stomach actually turns at the site [sic] of homosexual "relations." But I also know that if I continue to watch it and harden my heart toward the Holy Spirit's conviction, I will start to see things again through the eyes of my sinful flesh rather than through the eyes of the Spirit.
The issue here is not that Matt Moore was caught on Grindr. The issue isn't even that he was caught on Grindr while extolling the virtues of never being anywhere near something like Grindr. Nor is it that his stomach doesn't really "turn" over what he says it does. It's that he's being promoted in a way to bring hope to other young people who are either being pressured into the ex-gay movement by their parents or peers, or who are desperately trying to deal with their "struggles" while looking to Moore as an example. As in this Christian Post article whose title says it all: Testimony of Gay Blogger Rescued From Lifestyle Inspires Others.
Another Former Ex-Gay Leader: "Nobody Quit Being Gay"
Jim Burroway
November 3rd, 2011
This time, it's Sergio Viula, founder of the Movement for Healthy Sexuality (the Portuguese acronym is MOSES), an evangelical ex-gay organization:
But how was this process of 'abandoning the sin'? Was it like a treatment?

– That didn't really happen, after all. It was like the so-called discipleship, which happened to be brainwashing, indeed. You have to get isolated from your former circle of friends, start attend church meetings, go through counseling sessions, pray, fast, and stuff like that. When somebody happened to get involved with another homosexual, he had to confess what he'd done. THAT'S FUCKING CRAZY! Sorry, but even nowadays I feel angry when I remember that.

Why anger?

– Nobody really quit being gay. There were relationships even within the group, between an activity and another, they would always find time for that. Can you figure out how much suffering to myself and to all of those who have already worked or been influenced by this kind of 'ministry'? That's enraging! And there are people repeating that stupid discourse until today.
He used to call himself ex-gay — and had even married and had two children — but says "Today I know that I was deceiving myself." He also describes the effect being an ex-gay leader had on him:
[I]t was an act of violence against ourselves, as we had internalized the homophobia that surrounded us from early childhood, as well as against the others, because we reproduced that very homophobia which they had internalized by themselves long before. We just reinforced it even more.
UPDATE: A note from Viula
I've just released a translation of my book in English on slideshare: http://www.slideshare.net/SergioViula/sergio-viulatranslation Check it out, please, and if you like it, spread the news. ;)
Sergio Viula
Iowa Man Describes the Horrors of Home-Grown Ex-Gay Therapy
Jim Burroway
October 7th, 2011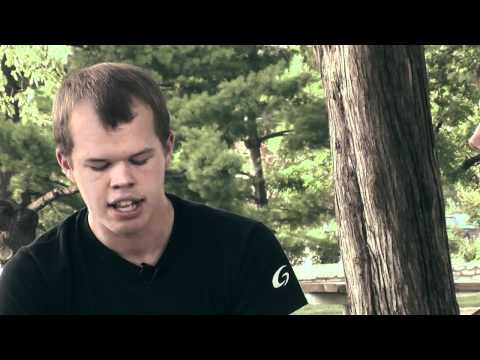 Samuel Brinton, a student at Kansas State University, describes growing up under his Southern Baptist missionary father, who beat him, burned him and shocked him with electricity to try to change him from being gay after Samuel came out at the age of twelve. The video is compelling.
We first heard from Samuel about a year ago when he first talked about his experiences for an "It Gets Better" video for the web site I'm From Driftwood.
Update (10/10): Wayen Besen at Truth Wins Out posted this comment yesterday on Towleroad:
Film Review: "This Is What Love In Action Looks Like"
Finally an ex-gay documentary that's not simply a collection of interviews about the past, but one that's centered around a compelling event and story as it's unfolding.
Daniel Gonzales
August 29th, 2011
In 2005, 16 year old Zach Stark was sent by his parents, against his will, to the residential ex-gay program Love In Action. Protests and nationwide attention ensued.  It was probably the biggest ex-gay news story since Exodus board member/spokesman John Paulk was caught in a Washington DC gay bar.
Local filmmaker Morgan Jon Fox was there from the start of the protests, capturing it all and has spent the last six years creating his finished product of This Is What Love In Action Looks Like, a new independent film currently on the festival circuit.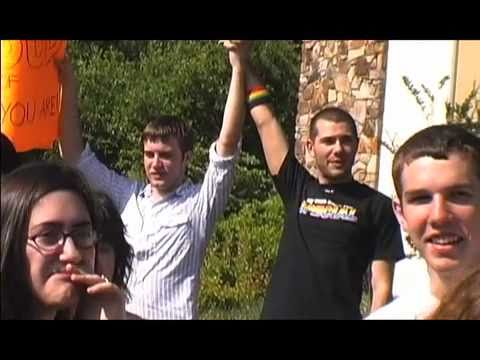 I've spent years writing for various websites that track and monitor ex-gay issues, and in that time I've reviewed a number of films about the ex-gay experience. Too often documentaries consist mainly of head-and-shoulder interviewees talking about their time in ex-gay programs years, if not decades, in the past.  This Is What Love In Action Looks Like is different, filmmaker Fox was there shooting events as they unfolded and shooting interviews with key players while memories and feelings are still fresh.  The finished product is stitched together to tell the story with a logical flow and progression which will allow the general public, unknowledgeable of ex-gay issues, to follow the story.
Head-and-shoulders interviews, a necessary evil, are used sparingly and effectively.  Those scenes are well composed and often set in locations more far dynamic than a subject's living room sofa.  Keystone interviews are even shot with multiple cameras allowing Fox to cut to tight zooms at appropriately intense moments.
Fox scored some rather crucial interviews, Zach Stark (the 16 year old sent to the program) as well as John Smid (ran Love In Action while Zach was there and has since stepped down).  Since the controversy in 2005 Smid's views have changed (I won't reveal how) and shows incredible courage for making himself as open, honest and vulnerable as he does during his interviews.  However I must criticize Fox for not asking Smid challenging questions.  In fact the only person Fox challenges is an anti-gay Alliance Defense Fund lawyer during a sidewalk press conference.  There are a lot of difficult questions interviewers can ask of the ex-gay movement, and Fox fails in this respect.
Zach's father (who sent him to the program) and Alan Chambers (president of Exodus, a national gay group) declined interviews and so their stories are told with extensive incorporation of broadcast TV footage. The other footage that most contributes to the uniqueness of the film are some very raw feeling shots of the actual street protests outside Love In Action's facility in 2005.
The film opens with a satisfyingly long interview of Zach talking about coming out to his parents and preparing to be sent off to the program.  As the story and protests unfolded Zach's life inside the program remained a total mystery to the gay community outside protesting. Fox smartly replicates this feeling by focusing on other details and choosing only to show Zach with long-lens and grainy footage, as if we the film viewer are with protesters on the sidewalk seeing Zach from afar, wondering what is happening to the young man in the program.
My biggest gripe is that when the film is concluding Zach's "after" interview is frustratingly short.  Zach comes across as having grown into a beautiful, vibrant young man.  After becoming invested in the activists who held a daily vigil outside Love In Action protesting for Zach I don't feel enough emotional payoff in Fox's interview with Zach.  I would strongly encourage Fox to revisit his source footage and include more meaningful and satisfying moments in that final interview. (Author's note: Fox was kind enough to respond to this issue after my review was first posted, see his quote at the bottom of the post)
My remaining criticisms of the film are somewhat minor so I'll list them here at the end:
While I adore the MySpace inspired title graphics, graphic styles throughout the body of the film are wildly inconsistent.  Some TV footage is shown in a "streaming internet video" style border, while other footage is shown full screen, sometimes that footage is full color, other times it has a tone/filter applied.  Also printed material (copies of ex-gay program rules and such) shown on screen has no stylistic consistency.
Insufficient disclosure of people appearing on screen who are involved in the film's production.  When filmmaker Fox appears on screen his title is simply "filmmaker" which I'm not sure all viewers will take to mean his is the filmmaker for this very film.  Also Peterson Toscano has a producer credit for the film but this is not disclosed at all with on screen titling.
A couple soundtrack selections are hit or miss during the first half.  The worst tracks sounded like a wind up music box composition from royalty free music websites.  As the movie progresses however the music selection greatly improves and begins to compliment the emotion of the film.
There are a few instances at the beginning of the film where former clients of Love In Action are dropping bombs about the program.  Insufficient time is left after these things are said for the emotional impact to settle properly.
But the above listed criticism have no effect on my recommendation to see the film, they are more for Fox's benefit should the movie hopefully be picked up by a distributor and is re-cut for distribution as independent films regularly are.  The novelness of this film sets it apart from every ex-gay documentary done before it.  When this screens in your city I strongly suggest you go and support it.
–
Filmmaker Fox addressed my criticism of Zach's seemingly brief interview segment via email the afternoon my review was posted:
When we approached Zach about the interview he made it clear that he was willing to tell his story about what happened during the months that he was in Refuge and during the media firestorm, mostly to lend his account of that, and leave it to rest.

[Fox continued...] So when he requested that his current life not be pried into or pondered over or talked about, I completely understood. He wants his privacy now. Zach is a private person who quite accidentally fell into a huge spotlight and I mostly wanted to document the events of 2005 and how friends of his felt it necessary to stand up and try and make a difference, attempt to help one of their peers. I never felt it was my job to pry to pull things from Zach story and I think it took a lot of courage for him to speak out at all and I'm very grateful he lent his version of the events of that Summer of 2005.
Ex-Gay Movement Gaining Ground in Europe
Jim Burroway
August 8th, 2011
So says the German state broadcaster Deutsche Welle:
In the Bavarian city of Munich, for example, the Union of Catholic Physicians in Germany recently angered gay and lesbian rights groups by announcing it had found a cure for homosexuality.

"I don't want to discriminate against anyone, but I can't just say that it's politically correct to keep my mouth shut and say that everything is normal," said Gero Winkelmann, the organization's director. "These people have a sick tendency."

The treatment options for gays that Winkelmann, a general practitioner with no credentials in psychotherapy, published on his association's website include homeopathy, psychotherapy and prayer.
LGBT advocates have identified "a handful" of groups offering to help pray away the gay, which appears now to be a scientifically accepted treatment program according to the Union of Catholic Physicians.
Willow Creek Threads the Needle Between Ex-Gay Movement And Pro-Gay Acceptance
Jim Burroway
July 22nd, 2011
Last month, David Roberts at Ex-Gay Watched happened to notice that the influential Chicago-area megachurch Willow Creek was no longer listed on Exodus International's affiliate listing as they had been in the past. Roberts obtained a response from a Willow Creek spokesperson confirming that "After a recent review of our affiliations we determined that, moving into the future, we no longer intend to be affiliated with Exodus International."
Willow Creek is a very large interdenominational Evangelical church with satellite campuses across the country, and has been called the "most influential church in America." Christianity Today picked up on the story and spoke with the same Willow Creek spokesperson, Scott Vaudrey, who said that Willow Creek's decision was not intended as a social or political statement, but resulted from "a season of reviewing and clarifying some of our affiliations with outside organizations."
Exodus International president Alan Chambers answered Vaudrey's innocuous framing of their decision with his own combative interpretation of Willow Creek's decision:
"The choice to end our partnership is definitely something that shines a light on a disappointing trend within parts of the Christian community," he said, "which is that there are Christians who believe like one another who aren't willing to stand with one another, simply because they're afraid of the backlash people will direct their way if they are seen with somebody who might not be politically correct."

Chambers said he sympathizes with Christian organizations that deal with social, political, and financial backlash, but added, "Biblical truth is unpopular, and when you're supporting unpopular truth, you are unpopular too; which means, some days, getting upwards of 10,000 phone calls and emails, and it can be overwhelming."
He later added:
"I really do think decisions like this, ultimately, highlight a reticence in the church to stand up for biblical truth, and they're coming at a time when we're going to have to stand up for what we believe. I think there's a way to stand up. We have to find that way."
Willow Creek however denies that their theological position on homosexuality has changed. Christianity Today's article cites Susan DeLay, Willow Creek's director of media relations, in saying that the church hasn't not "become less welcoming to people with same-sex attractions or more averse to big problems." It should be noted that "less welcoming to people with same-sex attractions" is not the same as "less welcoming to gay people." The former phrasing refers to those who would be part of an ex-gay ministry, rather than openly gay individuals or families headed by gay couples. DeLay goes on:
"It's quite the contrary," she said. "Willow Creek has a whole host of ministries for people dealing with these issues, and we would never intend for them to feel sidelined. All we've changed is how we've gone about inviting them into the church, which is the primary issue here."
It remains unclear how Willow Creek would respond if a group of LGBT parishioners wanted to form a study group or start a PFLAG sponsorship. DeLay's referencing those who are "dealing with these isssues," does not suggest that an acceptable way of dealing would be to embrace one's God-given gifts.
What actually appears to be happening is that Willow Creek may be trying to "thread the needle." On the one hand, they want to be clear that they are still an ex-gay-welcoming church and they aren't about to define themselves as a gay-welcoming church. But they don't want the to erect obvious barriers to gay people walking through its doors. Mark Yarhouse, whose own studies have demonstrated the ineffectiveness of ex-gay ministries in changing sexual orientation, believes that churches like Willow Creek are beginning to notice that Exodus International and the ex-gay movement has become a significant and growing barrier:
Churches are realizing that while there is a small contingent of the gay community responding to language like 'freedom from homosexuality' or 'freedom is possible,' the vast majority strongly disagree. They're angry and they believe it's impossible to change, and to hear this is so offensive that they will have nothing to do with Christians. So I think churches, in response to that vast majority who say, 'We're not interested,' have decided to look at other approaches in an attempt to connect with the gay community on at least some level. That doesn't mean that churches disagree with the language of 'freedom from homosexuality' doctrinally; they've just found that it doesn't work on a social level."
People with unwanted same-sex attractions should be allowed to live according to their values
Timothy Kincaid
July 18th, 2011
One of the claims that ex-gay organizations and reorientation counselors indignantly demand is that people with unwanted same-sex attractions should be free to try to live the life they want. And they deserve counselors to help them. They should not be forced to be "gay".
And we agree.
If someone wants to form a life that appears heterosexual, as long as they are being completely honest with themself and their spouse, then we have no problem. If they want celibacy, that's fine too. We may have doubts about how wise or ultimately realistic these goals are, but we never oppose freedom of choice.
In our criticism of ex-gay groups, counselors, political activists, slogans, claims and methods, we never seek to limit the rights of the individual. What we do demand is that the individual is told the truth and not fed a false hope or a distorted message (as happened at the Bachmann clinic). Much of the harm done in reorientation therapy is the result of unrealistic expectations and the perversion of faith.
It's funny. While the groups and counselors claim to be defending the individuals, it is the gay community that is really trying to protect them. Because while they may be unhappy with their attractions and may today want nothing to do with the gay community, they still are ours and we care about them.
Where Did The Ex-Gay One-Third "Success Rate" Come From?
Jim Burroway
July 18th, 2011
E. Daniel Blatt, otherwise known as GayPatriotWest, responded to the Marcus Bachmann exposé with his thoughts on ex-gay therapy. He didn't exactly defend ex-gay therapy per se, defending instead the right of Christian groups to "set up such companies, provided they do not coerce anyone to enter treatment." He doesn't go into what constitutes coercion in conservative Christian culture, but that's not the debate he was entering. He adds "that critics of such outfits continue to have the freedom to question the methods of said companies and should continue to exercise that freedom," but he doesn't enter into a debate of their methods either. He merely posits those two statements as a prelude to the debate he does enter, the so-called success rates of ex-gay therapy. Blatt concluded that the reported success rates are likely highly self-selecting and consisting of those whose sexuality is more fluid that those who don't seek to change.Very reasonable assumptions, both, strongly backed by the evidence itself. But then he says this:
The only objective studies I have read of such programs show they have a "success" rate (as defined by them) no greater than 33% (and even that number is likely inflated).  And that, let me stress, is not 33% of all gay people, but 33% of those who seek counseling in such facilities.
The caveat is taken, but even with that caveat, the numbers are definitely inflated. And it's the first sentence that gave me pause: "The only objective studies I have read…" Which studies would those be?
Blatt probably did what many people do in the blogosphere. Most who say they looked into studies almost never actually read the studies. Blatt wrote about the "objective studies I have read," but he likely should have written about the "objective studies I have read of" — the key point being that he probably relied on others whom he trusted to describe those studies on the assumption that they read them — or that they read of them from others who they trusted, who read them or who read of them from others who they trusted, and so on.
You see where this is going. I suspect that about as many people have actually read studies on efforts to change sexual orientation, whether they support ex-gay therapy or oppose it, as those who have actually read Kinsey's 1948 Sexual Behavior In the Human Male. Everyone quotes from them and are absolutely certain that their quotes are accurate, but almost nobody has actually read the sources that they claim their quotes came from. (The same argument can be made for other important books like, say, the Bible.) And so I've learned a long time ago not to rely on other people's characterizations of whatever they say they've read — or what they said they read of someone else who read it, or who read someone else who read it, etc. I actually have those books and studies in my collection (visitors to my home find my library "interesting," to say the least) and I have not only read them, but I refer to them more often than I care to.
The 33% statistic, in fact, is not based any any systematic objective studies, but is rather an artifact of lore (much like Kinsey's 10%) which has a ring of credibility for those who believe it (much like Kinsey's 10%) but which doesn't have much of a rigorous statistical basis behind it (much like Kinsey's 10%). Further, the 33% statistic often appeared more as a rule of thumb than as a reliable statistic. Back when homosexuality was still considered a mental disorder, it was generally believed among mental health professions that about a third could be "cured" and induced to enter heterosexual marriages, a third could become either celibate or bisexual, and a third were more or less hopeless. The one-third/one-third/one-third lore — specifics of the lore varied — became more or less accepted fact despite the absence of evidence to support it.
Exodus no longer touts the 33% statistic on their revamped web site, but before that remodel Exodus claimed (via archive.org) that a success rate of between 30% and 50% was "not unusual." A similar range of success was repeated by NARTH, the National Association for Research and Treatment of Homosexuality, while a 1997 unpublished, non-peer-reviewed NARTH study conveniently arrived at the the 33% figure right on the nose. In 2009, NARTH appeared to have traced the 33% statistic to Edmund Bergler's 1956 book, Homosexuality: Disease or Way of Life? I'll let NARTH  describe Bergler's finding from their "journal." It's not online, but I have a copy. On page 20, NARTH writes:
Bergler (1956) reported that in his 30 years of practice, he had successfully used psychoanalysis to help approximately 100 homosexuals change their orientation, and that a real shift toward genuine heterosexuality had indeed occurred. Using psychoanalysis, Bergler and his associates reported a 33 percent cure rate-that is, following treatment these patients were able to function as heterosexuals, whereas before treatment they were exclusively homosexual.
I have combed through Homosexuality: Disease or Way of Life? but cannot find the 33% statistic. On page 188, Bergler does write, "In nearly thirty years, I have successfully concluded analysis of one hundred homosexuals (thirty other analyses were interrupted either by myself or by the patient's leaving)" That's about as close as I can get to finding a statistical citation. I haven't found NARTH's claim for a "33 percent cure rate." Instead, Bergler actually implies that all of those 100 cases were "successfully concluded" and on the next page he triumphantly states, "The theoretical and therapeutic obstacles to curing homosexuals has been surmounted" — all with nary a statistic or measurement in sight. I'm willing to concede that the statistic may be hidden somewhere else in the 302-page volume. But if it's in there, Bergler himself doesn't make much of it, and neither do his contemporary book reviewers.
But while I have Bergler's books off the shelf and on my desk, an examination of his views are illuminating. Bergler wrote some of the most damning books and essays on homosexuality ever published. In 1959′s 1000 Homosexuals, (again, no mention of cure rates that I can find) Bergler describes gay men as "psychic mascochsts," as he explains in the very first chapter:
Imagine a man who for some mysterious reasons unconsciously wants to be mistreated by a woman, though consciously unaware of this wish. Imagine, further, that this person inwardly fears his own wish, but instead of giving up the wish itself give sup its alleged or imagined central figure, woman. Since there are only two sexes, this leaves him only one alternative in his frantic flight: man.
In Homosexuality: Disease or Way of Life?, Bergler described gay men as acting on utter hatred of women:
The homosexual takes flight to man as an antidote for the woman he fears; the antidote is only secondarily elevated to the status of an attraction. This attraction is mingled with contempt; the hatred and scorn for women shown by the most vilent heterosexual misogynist appears to be benevolence when compared with the contempt shown by the typical homosexual for his sexual partners. This attitude is so marked that frequently the whole personality of the "lover" is obliterated: many homosexual contacts take place in comfort stations, in the obscurity of a park, in Turisk baths, where the sex object is not even seen. This fully impersonal means of achieve "contact" makes even a visit to a heterosexual whorehouse see, like an emotional experience.
In his 1953 book Fashion and the Unconscious, Bergler gave an example of how this so-called hatred of women played out:
It may be surprising but the existence of constrictive and "uncomfortable" fashions can be traced to the paradoxical fact that women are dressed by their bitterest enemies. Male homosexuals, who are inwardly terrified of women, are predominant in designing women's clothes. Whatever their rationalizations, they hate women, as a defense.
So now that you you know where he's coming from, let's leave this digression and get back to the rule of the thirds. If Bergler wasn't the source, then the next probably source might be Irving Bieber's 1962 Homosexuality: A Psychoanalytic Study. He touted a 77% "cure" rate, which is at least in the one-third ballpark.  More significantly, Bieber's tome was wildly influential throughout the mental health profession. Anyone who was even mildly interested in trying to cure homosexuality was aware of Bieber's book. It cared a weight in the psychological world similar to that which Kinsey's books caried in popular culture. There were other studies which claimed a 33% success rate, but none of them came close to approaching the reach that Bieber's 358-page book had. If Bieber wasn't the source of the 33% statistic, he most certainly was the inspiration for the one-third/one-third/one-third lore. His numbers make a good approximation. After treatment, 27% of his sample of 106 gay and bisexual men became "exclusively heterosexual", 32% became bisexual or inactive, and 41% remained uncured. And thus, the very rough one-third/one-third/one-third rule of thumb was born.
(It's interesting to note the role that the 30 bisexuals played in this composite statistic: of them, 50% became "exclusively heterosexual", while 43% of them remained bisexual and two became "inactive". Meanwhile, only 19% of "exclusive homosexuals" before the study became "exclusively heterosexual" afterwards. Fifty-seven percent of the "exclusively homosexuals" remained stubbornly "exclusively homosexual" after treatment, with the rest reportedly becoming bisexual.)
Bieber's anti-gay rhetoric was considerably more restrained than Bergler's but his views of gay people were nevertheless similar. During the 1973 debate over the APA's removal of homosexuality from its list of mental disorders, Bieber told a reporter, "a homosexual is a person whose heterosexual function is crippled, like the legs of a polio victim." Bieber died in 1991, but his wife Toby Bieber, who was one of the book's nine other co-authors, continued her husband's legacy and helped to create NARTH, where today she sits on their so-called Scientific Advisory Committee. She also backed Paul Cameron's abandoned online "journal."
So what about the ex-gay success rate? Well, the more I look personally at the studies, including Bieber's and Bergler's, the less I find that any of them are objective. The few that are, are burdened with poor methodologies, missing or inconsistent definitions of what "success" means, and minimal or absent long-term follow-up — also like Bieber's and Bergler's. And it's not just me saying so. The American Psychological Association agrees. An APA task force in 2009 concluded (PDF: 816KB/138 pages) that "enduring change to an individual's sexual orientation is uncommon," and that "there was some evidence to indicate that individuals experienced harm" from such therapies.
Oh, and it's not just the APA saying change is extremely rare and much, much lower than 33%. It's ex-gay proponents themselves, when you take the time to dig into their data and ignore their press releases. In 2007, Stanton Jones and Mark Yarhouse, two proponents of ex-gay ministries, published their study in a book titled, Ex-Gays? A Longitudinal Study of Religiously Mediated Change in Sexual Orientation. (An important caveat to note is that this book was not peer-reviewed. It was also funded and supported by Exodus International.) As I noted then, one of the diffuculties of that study was that, despite Exodus's boast that they have helped "hundreds of thousands" find "freedom" from homosexuality, Jones and Yarhouse had a very difficult time finding people to study:
The sample size was disappointingly small, too small for an effective retrospective study. They told a reporter from Christianity Today that they had hoped to recruit some three hundred participants, but they found "many Exodus ministries mysteriously uncooperative." They only wound up with 98 at the beginning of the study (72 men and 26 women), a population they describe as "respectably large."
Fewer than a hundred is a tiny sample on which to assess the efforts of an entire movement, but let's press on. In 2009, Stanton and Jones issued a follow-up with updated figures for that study. So overall, here's what happened:
Success: Conversion – 14 (14%)
Success: Chastity – 18 (18%)
Non-Success – 29 (30%)
Drop-Outs – 37 (38%)
And what was "Success: conversion?" Stanton and Jones defined it in their book as — and this has to be my favorite definition of all time — "satisfactory, if not uncomplicated, heterosexual adjustment." Let's just pause here and let that sink in. It's not heterosexuality. It's a close-enough-for-hand-grenades adjustment to heterosexual behavior, with complications.  I'll bet, because when looking at average changes in Kinsey scores during the study, the prospective sample (a critical subset of the overall study — they were the only ones measured from the beginning of their entry into ex-gay therapy and were thus less self-selecting) reported, on average, virtually no change in attractions and a small increase in homosexual behavior. That's probably why Jones and Yarhouse gave this caution:
[W]hile we found that part of our research population experienced success to the degree that it might be called (as we have here) "conversion," our evidence does not indicate that these changes are categorical, resulting in uncomplicated, dichotomous and unequivocal reversal of sexual orientation from utterly homosexual to utterly heterosexual. Most of the individuals who reported that they were heterosexual at T6 did not report themselves to be without experience of homosexual arousal, and they did not report their heterosexual orientation to be unequivocal and uncomplicated.
Somehow, that doesn't sound like anything close to being a "cure" to me. And as for defining chastity as "success," well, I'll let you decide if a lifetime of loneliness is acceptable to you.
Steve Used To Be Ex-Gay, Now He's Ex-Mormon
Jim Burroway
July 10th, 2011
That's the choice a lot of people of faith feel that they are forced to make when they finally confront the fact that they are never going to change from gay to straight. For thirty-eight years, Steve was Mormon and a member of Evergreen, the Mormon ex-gay organization. He also learned that there was a third choice other than being ex-gay or ex-Mormon: out of the fifteen members of his ex-gay group in Colorado, one third committed suicide. Steve says that the organization's criteria for success was that he was still coming to meetings, still tithing to the church, and still taking on the trappings of being a stereotypical straight man. He shed the first two criteria, but in a few ways he retained at least some of the aspects of the third: he is a gay man who has learned how to change the oil in his car.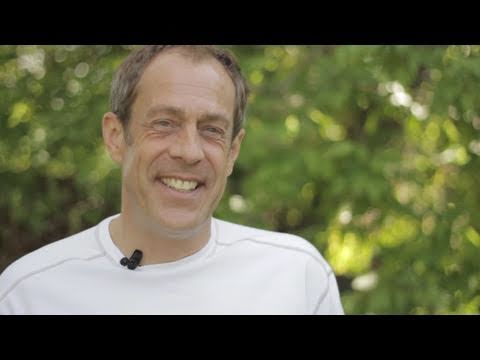 Ex-gay Pickup in N. Ireland
Timothy Kincaid
June 14th, 2011
An ex-gay with the unfortunate name of David Pickup headed off to North Ireland to share his message of recovery. And about 65 people showed up for the seminar, though 50 of them were there to protest. (BBC)
Mr Pickup said people who came to him were "usually distressed".

"I don't cure anybody – The client always determines if there are root causes for homosexuality," he said.

"I don't force anybody or cure anybody – a client naturally spontaneously grows into his authentic heterosexual self."
Rather than try to explain Pickup's methods, I'll let him speak for himself. Here's his video advertisement: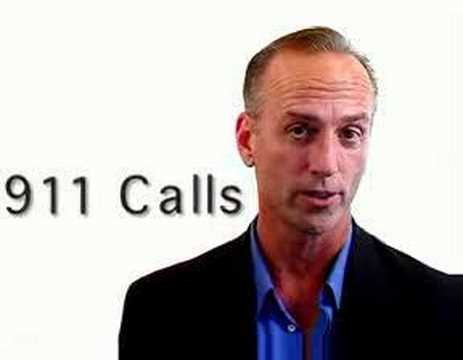 You too can feel your own sense of increasing manhood. Go deep.
hat tip to Ex-Gay Watch. No this is not a parody.
Repressing What Comes Naturally? There's An App For That
Jim Burroway
March 9th, 2011
 Exodus International is on quite a media blitz this week. First came the announcement that they've released their very own iPhone App. Let's just say that the reaction to that announcement is mixed, having garnered a two-star rating on the iTunes page. The app's functionality is rather limited,  amounting to a website-cum-app experience with links to their facebook page and twitter stream. "Exgaysurvivordan" (whoever that is) writes, "This app is little more than a glorified (yet still clunky) web browser to navigate around Exodus' walled-garden of predictable anti-gay content."
Exodus also showed up on Oprah's OWN Network's In America with Lisa Ling last night. I didn't get to watch the program, but Ling appeared on The View to discuss the program.
It's typical to portray gay people as drug-fueled sex addicts as exemplified by their poster boy "Christian." But really, what does this have to do with homosexuality? Ling does seem to see through a key element of the ex-gay message though: Nobody really changes, despite the empty promise that "change is possible." Exodus International president Alan Chambers says so in moments of candor, and so does the American Psychiatric Association.
Where to find an ex-gay
Timothy Kincaid
February 25th, 2011
Ya know, ex-gays are a pretty elusive bunch. Oh they make statements to newspapers and comments on websites, but how many of us have ever actually met anyone in person who once was gay and now is "walking away from homosexuality," as they say.
Well I have a solution. If you ever want to meet an ex-gay, I can guarantee how.
No, it's not by hanging out at Mr. P's or even by cruising craigslist for drug-fueled sex orgies.
No, if you ever want to meet an ex-gay, head to the nearest legislative body that is considering some effort to treat gay people decently. You'll be sure to meet an ex-gay who has traveled there to argue that because they have chosen to "walk away from homosexuality," therefore gay folks should be denied all rights. Yeah, it's not exactly logical, but what do you expect from folks who continue to believe, year after year, decade after decade, that God is gunna make 'em heterosexual. Some day. Yeah.
At the Maryland marriage hearings: (San Antonio Express-News)
A panel of formerly gay leaders, representing groups which convert people from homosexuality to heterosexuality, called the bill the work of a "sexual minority" imposing its will on the population.

Anthony Falzarano, national director of the Parents and Friends Ministries, said he spent nine years as a gay man before becoming heterosexual with God's help.

Falzarano said gay activists have been "undermining the moral standards of the United States."
Well, Falzarano should know. He was, after all, a whore in the 70′s with clientele that supposedly included Roy Cohn.
[I do think that it's only fair at this point to mention that I have noticed that Exodus International and its leaders have not been a visible presence recently in the political anti-gay movement. They had pledged to make a change away from political advocacy, and I think that they are due credit for living up to that pledge.]
Exodus Co-Founder: "The initial excitement of starting an exgay program"
A multi-part video interview series with Michael Bussee, co-founder of Exodus International turned critic.
Daniel Gonzales
February 9th, 2011
One of my favorite ex-gay topics to talk about is how people fool themselves into believing that their sexual orientation and attractions are actually changing (I spoke about my own experience here).  In ex-gay speak it's often called the "honeymoon period."
In today's video Exodus International co-founder Michael Bussee talks about his own honeymoon period and how he wasn't simply experiencing it as participant but ministry leader.  Michael explains how he mistook that initial excitement for actual change.  For Michael and many ex-gays he lead, such an intense focus on spirituality begins to take precedence over one's own sexuality and he explains how he mistook that diminished libido for change and not simply repression (his word).  And as with many ex-gays, meeting other struggling gay Christians for the first time is the first step in their greater coming out process.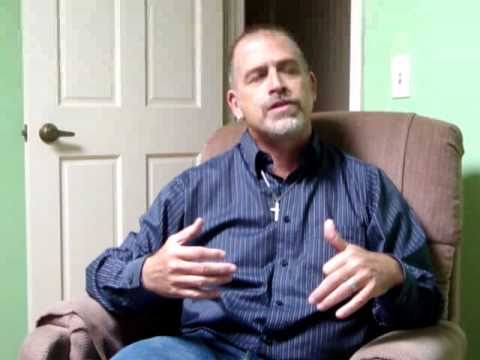 [full transcript after the jump]
Exodus Co-Founder: "It was a terrible mistake for Exodus to get involved in politics"
A multi-part video interview series with Michael Bussee, co-founder of Exodus International turned critic.
Daniel Gonzales
February 7th, 2011
Exodus turns 35 this year and Focus On The Family has a brief but glowing article that totally glosses over all the tragedies Exodus, it's leaders, and followers have experienced during that time.
In today's video Exodus International co-founder Michael Bussee explains how Exodus has changed over time — in his view Exodus' foray into anti-gay political activism has been it's biggest mistake.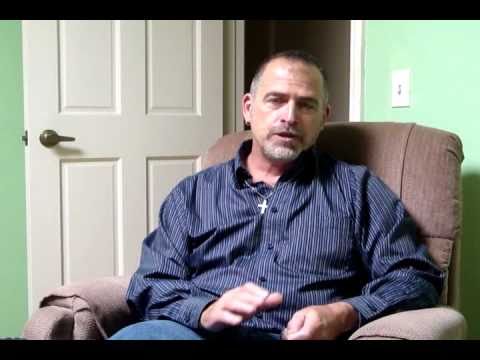 [full transcript after the jump]
One Muslim ex-gay strategy
Timothy Kincaid
January 25th, 2011
Ahmed Saad, a young author in Egypt, is following in the footsteps of Dickens and Sinclair. His novel Shab Takaya, takes on a social issue and seeks to inform the readers of the plight of those rejected and oppressed by society. He calls for a more enlightened and nourishing response to homosexuality, one that gives them a second chance. To be heterosexual.
Using language that sounds as though it could be pulled straight off the Exodus website, Saad stands as an compassionate advocate for those suffering from unwanted homosexuality. (Jerusalem Post)
"DON'T FORGET that homosexuals exist among those closest to you and need your help," implores Saad as an author's note in his first book, Shab Takaya, published by Al- Alamiya last month.
…
Nonetheless, Saad envisions an Islamic society that treats homosexuality as a curable illness. "Society has a critical role to play in treatment," writes Saad's anonymous protagonist, as "any disease, whether physical or psychological, demands support from society and especially from the patient's close relatives." Without "the right kind" of support, "the patient's frustration grows" until he surrenders himself to the disease.

Convinced that their lifestyles are unhealthy and go against God, Saad said in a recent interview that most homosexuals would seek treatment if provided a supportive atmosphere and the opportunity to do so.
Of course, as for Saad's solution for those radical militant homosexual activist that defy God and seek to destroy the family and society and the planet… well, Saad takes an approach that no American ex-gay activist would take… or not publicly.
As to the minority who refuse treatment because they believe in exercising what the West calls individual liberty, most can be disabused of such ideas, he argued. For the remainder, his words were harsh: "As Sodom and Gomorrah's homosexuals were executed for failing to heed God's words, so should homosexuals be 'stoned to death,' as decreed by Islam, if they refuse to change."
Founder of Courage, Catholic ex-gay group, has died
Timothy Kincaid
December 30th, 2010
I have a certain amount of sympathy for those individuals who decide that their religious convictions preclude them from engaging in any form of sexuality that is not within the confines of heterosexual marriage. Each of us must be allowed the space to determine for ourselves what gives us meaning and happiness, and some may choose to prioritize their spirituality over their sexuality.
So I am not opposed to ex-gay individuals or groups, per se, provided that they do not insist that other live according to their values, advocate for discrimination, or propagate lies. Sadly, most ex-gay groups have difficulty with strict honesty – probably because many of them are operating from a realm of "faith" in which empirical evidence can be ignored and hope can be given the imprimatur of TRUTH. But there are a few ex-gay groups that have managed to avoid overt political advocacy and who place less emphasis on miraculous reorientation and instead provide support and community for their same-sex attracted adherents.
One such group is Courage, the Catholic ex-gay organization.
While the Vatican and the Bishops have taken it upon themselves to use coercion, threat of eternal damnation, and machine politics to try and force the nations of the world to adopt their dogma on issues like gay marriage, Courage has been mostly apolitical. And while they do not discourage those who hope for eventual heterosexuality, their emphasis is on chastity as a life goal. Courage has given me very little about which to object.
In 1980, New York's Archbishop Cooke invited Father John Harvey to develop a ministry to Catholics with same-sex attractions. And while I disagree with much that Harvey espoused over the years, I do think that he was a man whose intents were compassionate and who sought neither political power, prestige, or personal advancement through his ex-gay endeavors.
This week Father John Harvey died. (PilotCatholicNews)
Oblate Father John F. Harvey, who founded an organization for celibate Catholic homosexuals that now has more than 100 chapters worldwide, died Dec. 27 at Union Hospital in Elkton. He was 92.

His funeral Mass was scheduled for Dec. 31 at St. Anthony of Padua Church in Wilmington, Del., followed by interment in the Oblate Cemetery in Elkton.

An Oblate of St. Francis de Sales for 73 years, Father Harvey founded Courage, a spiritual support group for homosexual men and women, in 1980 at the request of Cardinal Terence Cooke of New York and served as its national director until his death.

Today, Courage has chapters in the United States, Canada, England, Ireland, Poland, Mexico, Slovakia, Singapore, Hong Kong, Australia, Philippines and New Zealand.

"Father Harvey's commitment to pastoral care in the church was tireless," said Oblate Father James J. Greenfield, provincial of the Oblates' Wilmington-Philadelphia province, in a statement. "Even in his later years, his travel would take him all over the country and world to offer a voice of compassion."
I hope some day that the Catholic Church will find a path to full acceptance and equality for gay and lesbian Catholics (perhaps when they finally accept women as equal). But I do appreciate that in recent decades the Church has made the distinction between "inclination" and behavior (though the current Pope seems to conflate the two) as a small step in the right direction and I believe that Harvey may have played some role in that move.
It Gets Better: From Perry, IA
Jim Burroway
October 20th, 2010
If you've never seen the web site I'm From Driftwood, you really owe yourself a heart-warming visit. The site is made up of stories submitted by people from all over. Each story's title says where they come from — "I'm from Sheboygan Falls", "I'm From Lake Charles",  you get the picture — and they talk about what it was like growing up there, before they were out and as they were coming out. In many ways, it could be seen as a forerunner to Dan Savage's It Gets Better Project, which was begun in response to the rash of LGBT suicides we saw in September.
In a few of the I'm From Driftwood posts, you can see considerable overlap between the two projects. This one, "I'm From Perry, IA", begins with Samuel describing his harrowing experience with a brutal and punitive ex-gay conversion therapy experience. Watch it: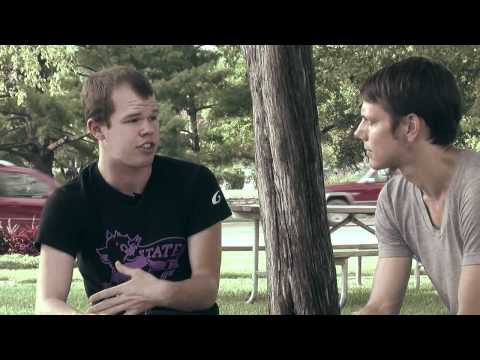 Samuel's experience is not altogether rare. If his story ended there — conditional love as long as he pretended to be straight — we would see the perfect setup for a life of torment. But there's another ingredient involved that, for now, is making the story's ending different from where it could have gone. That ingredient is Sam's fortitude. Things still aren't any better with his parents — they still insist that he "change" before they allow him back into the home. But now that he's in college at Kansas State, things have somehow started to get better for him. But in a very different way and on his terms: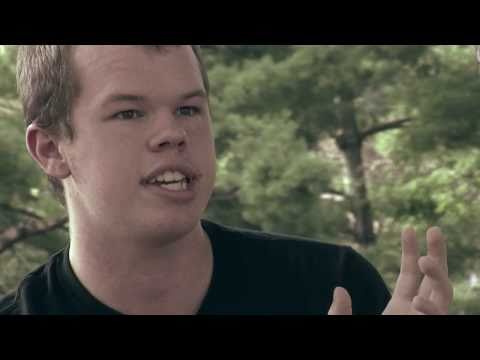 …But, I do recognize that I will give them that chance. What my parents did was part of what they believed. They thought they were losing their child and they wanted to help him, so I have to forgive them, I have to move forward. But I think the reason why I was so excited to be able tell the story was that if there's other people who have gone through conversion therapy, who are having those feelings of, "I'm the only one alone", you need to know that there are people who have made it through and, you can't change what I never chose.
The sad tragedy to all of this is that Sam's story is both unique and not uncommon. There's hardly a month that goes by that I don't get an email from someone asking for advice. Either they are trying to recover from an ex-gay experience or, more commonly, a friend or relative asks what they should do when someone they know enters some kind of "treatment" program. These are hard stories to deal with, but one good resource is Beyond Ex-Gay, a network of ex-gay survivors. It's not only for survivors themselves, but also their families and friends. I know that they have provided valuable support to those who are coming out of the ex-gay experience.