Steve Used To Be Ex-Gay, Now He's Ex-Mormon
Jim Burroway
July 10th, 2011
That's the choice a lot of people of faith feel that they are forced to make when they finally confront the fact that they are never going to change from gay to straight. For thirty-eight years, Steve was Mormon and a member of Evergreen, the Mormon ex-gay organization. He also learned that there was a third choice other than being ex-gay or ex-Mormon: out of the fifteen members of his ex-gay group in Colorado, one third committed suicide. Steve says that the organization's criteria for success was that he was still coming to meetings, still tithing to the church, and still taking on the trappings of being a stereotypical straight man. He shed the first two criteria, but in a few ways he retained at least some of the aspects of the third: he is a gay man who has learned how to change the oil in his car.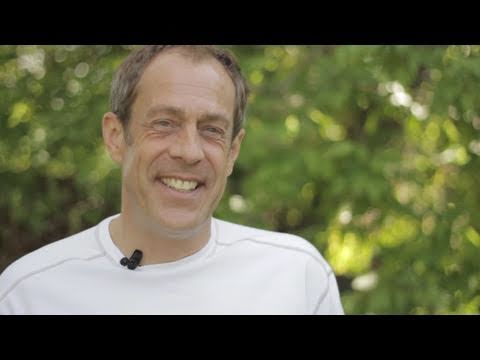 Ex-gay Pickup in N. Ireland
Timothy Kincaid
June 14th, 2011
An ex-gay with the unfortunate name of David Pickup headed off to North Ireland to share his message of recovery. And about 65 people showed up for the seminar, though 50 of them were there to protest. (BBC)
Mr Pickup said people who came to him were "usually distressed".

"I don't cure anybody – The client always determines if there are root causes for homosexuality," he said.

"I don't force anybody or cure anybody – a client naturally spontaneously grows into his authentic heterosexual self."
Rather than try to explain Pickup's methods, I'll let him speak for himself. Here's his video advertisement: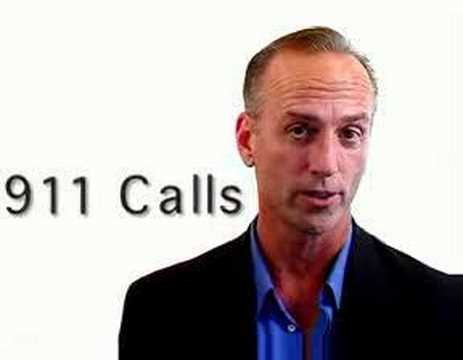 You too can feel your own sense of increasing manhood. Go deep.
hat tip to Ex-Gay Watch. No this is not a parody.
Repressing What Comes Naturally? There's An App For That
Jim Burroway
March 9th, 2011
 Exodus International is on quite a media blitz this week. First came the announcement that they've released their very own iPhone App. Let's just say that the reaction to that announcement is mixed, having garnered a two-star rating on the iTunes page. The app's functionality is rather limited,  amounting to a website-cum-app experience with links to their facebook page and twitter stream. "Exgaysurvivordan" (whoever that is) writes, "This app is little more than a glorified (yet still clunky) web browser to navigate around Exodus' walled-garden of predictable anti-gay content."
Exodus also showed up on Oprah's OWN Network's In America with Lisa Ling last night. I didn't get to watch the program, but Ling appeared on The View to discuss the program.
It's typical to portray gay people as drug-fueled sex addicts as exemplified by their poster boy "Christian." But really, what does this have to do with homosexuality? Ling does seem to see through a key element of the ex-gay message though: Nobody really changes, despite the empty promise that "change is possible." Exodus International president Alan Chambers says so in moments of candor, and so does the American Psychiatric Association.
Where to find an ex-gay
Timothy Kincaid
February 25th, 2011
Ya know, ex-gays are a pretty elusive bunch. Oh they make statements to newspapers and comments on websites, but how many of us have ever actually met anyone in person who once was gay and now is "walking away from homosexuality," as they say.
Well I have a solution. If you ever want to meet an ex-gay, I can guarantee how.
No, it's not by hanging out at Mr. P's or even by cruising craigslist for drug-fueled sex orgies.
No, if you ever want to meet an ex-gay, head to the nearest legislative body that is considering some effort to treat gay people decently. You'll be sure to meet an ex-gay who has traveled there to argue that because they have chosen to "walk away from homosexuality," therefore gay folks should be denied all rights. Yeah, it's not exactly logical, but what do you expect from folks who continue to believe, year after year, decade after decade, that God is gunna make 'em heterosexual. Some day. Yeah.
At the Maryland marriage hearings: (San Antonio Express-News)
A panel of formerly gay leaders, representing groups which convert people from homosexuality to heterosexuality, called the bill the work of a "sexual minority" imposing its will on the population.

Anthony Falzarano, national director of the Parents and Friends Ministries, said he spent nine years as a gay man before becoming heterosexual with God's help.

Falzarano said gay activists have been "undermining the moral standards of the United States."
Well, Falzarano should know. He was, after all, a whore in the 70's with clientele that supposedly included Roy Cohn.
[I do think that it's only fair at this point to mention that I have noticed that Exodus International and its leaders have not been a visible presence recently in the political anti-gay movement. They had pledged to make a change away from political advocacy, and I think that they are due credit for living up to that pledge.]
Exodus Co-Founder: "The initial excitement of starting an exgay program"
A multi-part video interview series with Michael Bussee, co-founder of Exodus International turned critic.
Daniel Gonzales
February 9th, 2011
One of my favorite ex-gay topics to talk about is how people fool themselves into believing that their sexual orientation and attractions are actually changing (I spoke about my own experience here).  In ex-gay speak it's often called the "honeymoon period."
In today's video Exodus International co-founder Michael Bussee talks about his own honeymoon period and how he wasn't simply experiencing it as participant but ministry leader.  Michael explains how he mistook that initial excitement for actual change.  For Michael and many ex-gays he lead, such an intense focus on spirituality begins to take precedence over one's own sexuality and he explains how he mistook that diminished libido for change and not simply repression (his word).  And as with many ex-gays, meeting other struggling gay Christians for the first time is the first step in their greater coming out process.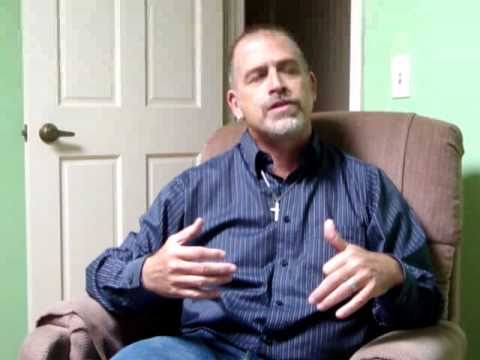 [full transcript after the jump]
Exodus Co-Founder: "It was a terrible mistake for Exodus to get involved in politics"
A multi-part video interview series with Michael Bussee, co-founder of Exodus International turned critic.
Daniel Gonzales
February 7th, 2011
Exodus turns 35 this year and Focus On The Family has a brief but glowing article that totally glosses over all the tragedies Exodus, it's leaders, and followers have experienced during that time.
In today's video Exodus International co-founder Michael Bussee explains how Exodus has changed over time — in his view Exodus' foray into anti-gay political activism has been it's biggest mistake.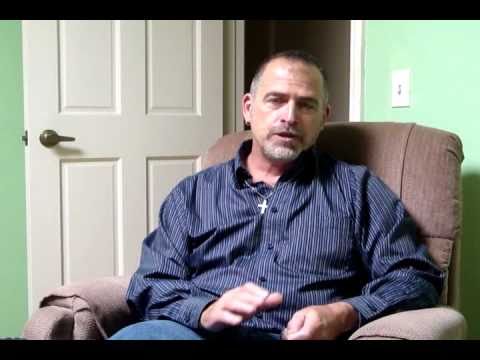 [full transcript after the jump]
One Muslim ex-gay strategy
Timothy Kincaid
January 25th, 2011
Ahmed Saad, a young author in Egypt, is following in the footsteps of Dickens and Sinclair. His novel Shab Takaya, takes on a social issue and seeks to inform the readers of the plight of those rejected and oppressed by society. He calls for a more enlightened and nourishing response to homosexuality, one that gives them a second chance. To be heterosexual.
Using language that sounds as though it could be pulled straight off the Exodus website, Saad stands as an compassionate advocate for those suffering from unwanted homosexuality. (Jerusalem Post)
"DON'T FORGET that homosexuals exist among those closest to you and need your help," implores Saad as an author's note in his first book, Shab Takaya, published by Al- Alamiya last month.
…
Nonetheless, Saad envisions an Islamic society that treats homosexuality as a curable illness. "Society has a critical role to play in treatment," writes Saad's anonymous protagonist, as "any disease, whether physical or psychological, demands support from society and especially from the patient's close relatives." Without "the right kind" of support, "the patient's frustration grows" until he surrenders himself to the disease.

Convinced that their lifestyles are unhealthy and go against God, Saad said in a recent interview that most homosexuals would seek treatment if provided a supportive atmosphere and the opportunity to do so.
Of course, as for Saad's solution for those radical militant homosexual activist that defy God and seek to destroy the family and society and the planet… well, Saad takes an approach that no American ex-gay activist would take… or not publicly.
As to the minority who refuse treatment because they believe in exercising what the West calls individual liberty, most can be disabused of such ideas, he argued. For the remainder, his words were harsh: "As Sodom and Gomorrah's homosexuals were executed for failing to heed God's words, so should homosexuals be 'stoned to death,' as decreed by Islam, if they refuse to change."
Founder of Courage, Catholic ex-gay group, has died
Timothy Kincaid
December 30th, 2010
I have a certain amount of sympathy for those individuals who decide that their religious convictions preclude them from engaging in any form of sexuality that is not within the confines of heterosexual marriage. Each of us must be allowed the space to determine for ourselves what gives us meaning and happiness, and some may choose to prioritize their spirituality over their sexuality.
So I am not opposed to ex-gay individuals or groups, per se, provided that they do not insist that other live according to their values, advocate for discrimination, or propagate lies. Sadly, most ex-gay groups have difficulty with strict honesty – probably because many of them are operating from a realm of "faith" in which empirical evidence can be ignored and hope can be given the imprimatur of TRUTH. But there are a few ex-gay groups that have managed to avoid overt political advocacy and who place less emphasis on miraculous reorientation and instead provide support and community for their same-sex attracted adherents.
One such group is Courage, the Catholic ex-gay organization.
While the Vatican and the Bishops have taken it upon themselves to use coercion, threat of eternal damnation, and machine politics to try and force the nations of the world to adopt their dogma on issues like gay marriage, Courage has been mostly apolitical. And while they do not discourage those who hope for eventual heterosexuality, their emphasis is on chastity as a life goal. Courage has given me very little about which to object.
In 1980, New York's Archbishop Cooke invited Father John Harvey to develop a ministry to Catholics with same-sex attractions. And while I disagree with much that Harvey espoused over the years, I do think that he was a man whose intents were compassionate and who sought neither political power, prestige, or personal advancement through his ex-gay endeavors.
This week Father John Harvey died. (PilotCatholicNews)
Oblate Father John F. Harvey, who founded an organization for celibate Catholic homosexuals that now has more than 100 chapters worldwide, died Dec. 27 at Union Hospital in Elkton. He was 92.

His funeral Mass was scheduled for Dec. 31 at St. Anthony of Padua Church in Wilmington, Del., followed by interment in the Oblate Cemetery in Elkton.

An Oblate of St. Francis de Sales for 73 years, Father Harvey founded Courage, a spiritual support group for homosexual men and women, in 1980 at the request of Cardinal Terence Cooke of New York and served as its national director until his death.

Today, Courage has chapters in the United States, Canada, England, Ireland, Poland, Mexico, Slovakia, Singapore, Hong Kong, Australia, Philippines and New Zealand.

"Father Harvey's commitment to pastoral care in the church was tireless," said Oblate Father James J. Greenfield, provincial of the Oblates' Wilmington-Philadelphia province, in a statement. "Even in his later years, his travel would take him all over the country and world to offer a voice of compassion."
I hope some day that the Catholic Church will find a path to full acceptance and equality for gay and lesbian Catholics (perhaps when they finally accept women as equal). But I do appreciate that in recent decades the Church has made the distinction between "inclination" and behavior (though the current Pope seems to conflate the two) as a small step in the right direction and I believe that Harvey may have played some role in that move.
It Gets Better: From Perry, IA
Jim Burroway
October 20th, 2010
If you've never seen the web site I'm From Driftwood, you really owe yourself a heart-warming visit. The site is made up of stories submitted by people from all over. Each story's title says where they come from — "I'm from Sheboygan Falls", "I'm From Lake Charles",  you get the picture — and they talk about what it was like growing up there, before they were out and as they were coming out. In many ways, it could be seen as a forerunner to Dan Savage's It Gets Better Project, which was begun in response to the rash of LGBT suicides we saw in September.
In a few of the I'm From Driftwood posts, you can see considerable overlap between the two projects. This one, "I'm From Perry, IA", begins with Samuel describing his harrowing experience with a brutal and punitive ex-gay conversion therapy experience. Watch it: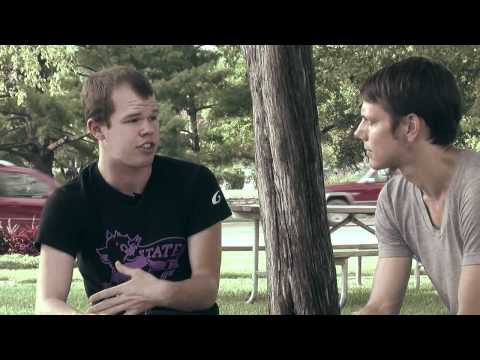 Samuel's experience is not altogether rare. If his story ended there — conditional love as long as he pretended to be straight — we would see the perfect setup for a life of torment. But there's another ingredient involved that, for now, is making the story's ending different from where it could have gone. That ingredient is Sam's fortitude. Things still aren't any better with his parents — they still insist that he "change" before they allow him back into the home. But now that he's in college at Kansas State, things have somehow started to get better for him. But in a very different way and on his terms: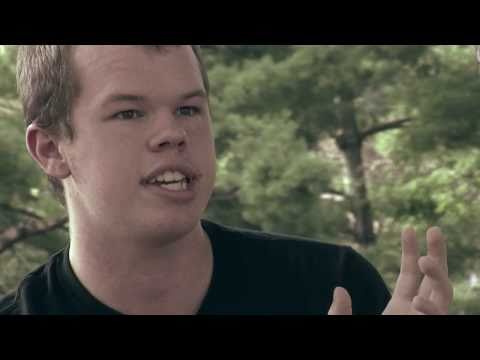 …But, I do recognize that I will give them that chance. What my parents did was part of what they believed. They thought they were losing their child and they wanted to help him, so I have to forgive them, I have to move forward. But I think the reason why I was so excited to be able tell the story was that if there's other people who have gone through conversion therapy, who are having those feelings of, "I'm the only one alone", you need to know that there are people who have made it through and, you can't change what I never chose.
The sad tragedy to all of this is that Sam's story is both unique and not uncommon. There's hardly a month that goes by that I don't get an email from someone asking for advice. Either they are trying to recover from an ex-gay experience or, more commonly, a friend or relative asks what they should do when someone they know enters some kind of "treatment" program. These are hard stories to deal with, but one good resource is Beyond Ex-Gay, a network of ex-gay survivors. It's not only for survivors themselves, but also their families and friends. I know that they have provided valuable support to those who are coming out of the ex-gay experience.
"Burn Qur'ans" Pastor booted from German church for ex-gay efforts
Timothy Kincaid
September 9th, 2010
It is no surprise that Terry Jones, the Florida pastor who has been getting a lot of press for his stated intent to burn copies of the Qur'an this weekend, has a history of troubled relationships with the gay community. In May his church, Dove World Outreach Center, opposed a gay candidate for mayor of Gainesville, FL, with a "No Homo Mayor" campaign.
But it turns out that Jones' anti-gay animus is international. From Spiegel:
In the United States, Jones has already attracted attention on several occasions as an Islamophobic provocateur. What is less well known is that the pastor led a charismatic evangelical church, the Christian Community of Cologne, in the western German city up until 2009. Last year, however, the members of the congregation kicked founder Jones out, because of his radicalism.
…
Jones became increasingly radical as the years went by, former associates say. At one point he wanted to help a homosexual member to "pray away his sins."
It seems that ex-gay ministries are seen as bizarre and radical in Germany, even among evangelicals.
Why many ex-gays go to ex-gay ministries
Timothy Kincaid
August 2nd, 2010
It can be hard to understand the reasons why someone would go into the ex-gay movement. Those who are less familiar with the phenomenon tend to think that it is a matter of guilt or shame that drives gullible people to try and change their orientation. Others think that it is oppressive parents and family, a culture that is homophobic or a church that puts pressure on an impressionable youth.
And, yes those are reasons. There are otherwise happy people who are so subjected to pressure or guilt that they believe that they must go through ex-gay ministry or they will lose their families and friends and burn in Hell forever.
But it isn't just that simple. There are others who go looking for help from an ex-gay ministry in desperation because their life is in chaos and they don't know what else to do. Their own personal circumstances are so out of control that they need help.
It is only natural to look for a cause for our unhappiness. It's my job or my girlfriend or my financial situation and if only it would change then I could really be happy. For some gay people they look at their chaos and think "if only I weren't gay!"
This week I heard from one such person. I won't use his name – though he's given me permission – because I see his story as an illustration of so many ex-gay stories that seem to have this theme.
My friend has been in and out of ex-gay ministry for quite a few years, never finding either within the ex-gay community or within the gay community exactly what he needed. Here are his past few years in his own words.
I am sure by now you heard that about two years ago I went back into the ex-gay lifestyle and closed myself off from the "gay world" I had pretty much gotten ride of all my gay friends and turned my back on people that loved me. In the last year I have come out again. For the final time and took some time off to do some reflecting as to what God wants to see me doing.

Here is a synopsis of what happened.

… for many years I was a sex addict till this day I am a recovering sex addict. By the grace of God I am sober. The sex addiction kept me in chains and I wasn't able to experience true freedom until I dealt with that subject. I thought that being gay I had to sleep with as many men as possible, but that wasn't the case. I thought it was what all gay men wanted and that's not how I wanted to live. So I kept going back and forth from being ex-gay to gay. I would get tired of being gay because of the addiction and I would then run to the church. When I couldn't stand trying to be straight I would give up get depressed and end up in the hospital for suicidal thoughts and depression.

I entered rehab this past year and it was the best thing for me. I was able to really face the addiction and can happily say that I have been sober for over 90 days. When I refer to being sober for me it is not having anonymous sex. Sex sobriety is such a fine line and everyone must define their own bottom line behavior. Mine is no sex out of a committed loving relationship.

I'm writing this because I am hoping that someone can benefit from my story. That someone can be saved from the heartache and pain that I went through. I am currently writing a book as well. It is my autobiography hopefully to be completed by the end of the year. I am hoping you can share this with your readers to give hope to others that being gay is ok. That being Christian is ok too. Its how we live our lives that makes a difference.
My friend is finding help. For perhaps the first time he's looking at his life and seeing the problem and not the symptoms. And for that I am very happy.
But I can see why it has taken him so long.
One of the memes of ex-gay ministry is that the 'homosexual lifestyle' is destructive, demeaning, and damaging. My friend's story of sexual addiction did not seem peculiar or out of the norm, it was just what it's like 'in the gay life.' At his ex-gay ministry, he was bound to hear confirmation of this idea.
But we should not assume that his ministry was lying to him or trying to deceive him; local groups do believe what they say. These scary stories about the homosexual lifestyle full of misery and despair are not created for the consumption of gullible youth – these scary stories are the real lives of real people who really experienced life that way.
And it makes sense. If you are living a life full of contentment and meaning and you have someone to love and who cares for you, you aren't as likely to go looking for a way to become heterosexual. If you aren't miserable, then you aren't looking for something on which to blame your misery. So naturally, "life of desperation" is the norm as experienced for many ex-gays.
But we as a community play our part in the confusion. Far too often we act as though getting the next hot guy is what it means to be gay (women do this less) and confirm these ideas.
Yes, I know that there are plenty of couples, but they are home barbecuing and walking the dog. And there are bowling leagues and ski clubs and church groups and social networks. But if it's Saturday night and you're single and may do what many gay and straight singles do, go out looking for love. Or, you go online where there is no pretense of even socializing; no one is on Manhunt looking to meet up for coffee and talk about the news of the day.
And yes I know that heterosexuals do it too. Go to any bar in any town where young people congregate and you'll see plenty of indiscriminate straight sexual behavior. Or watch a reality TV show. We have no monopoly on "having to sleep with as many people as possible" in order to feel good about one's self.
I don't know the solution. But I hope we as a community of individuals can mature to where we provide more messages of substance and meaning – find a way to more frequently remind ourselves and the more vulnerable members of our community (including those still in ex-gay ministries) that sex really isn't what defines us.
Being gay is not where you put your penis, it's where you put your heart.
Mean-Spirited Tweet of the Day
Jim Burroway
July 23rd, 2010
You know a counterfeit is a counterfeit when the happiness and freedom it initially promised ends up leading to deeper bondage.

— Exodus International president Alan Chambers
"Counterfeit" is ex-gay code-speak for gay people getting together, falling in love, forming families, and living the American dream. "Bondage" is ex-gay code-speak for just going about your life — that is if you're gay. If you're straight, then the term is just "living." But whatever.
Alan Chambers will spend next week taking his counterfeit message to Brazil. He will be speaking for six days at a Summer Institute next week at the Igreja Bautista Central in Magé, near Rio de Janero. Here's the Google translation:
We are glad to realize another Institute. This time, in partnership with Exodus International. Exodus International is the largest evangelical institution that works to restore and evangelization of the world's homosexuals. Together, we are bringing the topic: "Grace That Makes Reborn."

Our purpose is to show the grace of God as the unconditional and sole agent that enables a real transformation in the lives of those who struggle with homosexuality and who are often marginalized by society and the Church of Jesus Christ.

The instrument used by God to bless us in these days will be Mr. Alan Chambers, president of Exodus International. He will minister every day talking about the emotional and spiritual causes of homosexuality, will speak about the myths we create about homosexuality, the importance of a Christian attitude toward homosexuals, and speak of the structure of this ministry to be applied in the Church to bless the lives of people living this conflict.

We have no doubt that these days will mark our history and our lives, for this reason we invited you to join us. We believe that, as a church, or simply, individuals must have an attitude of love and compassion for those who also loved Jesus. After all, the cross of Christ is not for a privileged few but for all, including homosexuals. God has no favorites when it comes to saving people from their sins. His love and grace are the essential ingredients for a sinner can be reborn. Therefore, we believe this can make FREE qualqur again sinner.

Sign up and receive this blessing.
Exodus Co-Founder: "There Were No Real Standards For Training Or Methodology"
A multi-part video interview series with Michael Bussee, co-founder of Exodus International turned critic.
Daniel Gonzales
June 29th, 2010
Even today Exodus ministries are somewhat of a free-for-all.  Operating under the guise of "pastoral counseling" lay ministry leaders at Exodus programs are free to engage in pseudo-therapy as well as a slew of religious exercises from distributing testimonials at gay bars to exorcisms.
In today's video Exodus International co-founder Michael Bussee explains that at the time of Exodus' founding he had the most formal mental health training of anyone in the organization… he was in a masters program.  Bussee admits his program at Exodus was successful at creating a safe, confidential, therapeutic environment but he never successfully found the secret to making people straight.
Lastly, Bussee details what he believed went on at Exodus' various other member ministries across the country.
[full transcript after the jump]
Latest twist in the observant gay Mormon debate
Timothy Kincaid
June 24th, 2010
Last September we discussed an interesting debate taking place within the Mormon faith over the role and response of same-sex attracted Mormons.
Some, like NARTH past president Dean Byrd, argued that Mormons must strive for reorientation in order not to "limit the atonement." But Ty Mansfield, a same-sex attracted observant Mormon, argued that orientation is unlikely to change and that he shouldn't be expected to take up an impossible task.
But now there appears to be a new twist. Mansfield appears to have married on May 22 to a lovely young woman (that was the scheduled date, I assume it happened). And, in what must be a first, someone put up a website called "Danielle Don't Do It" to try and change Danielle's mind. It seems that they deduced from Mansfield's writings that their love was lacking in romantic and sexual attraction.
I'm not sure what to think about this. Some men do find this sort of arrangement to be adequate and it certainly seems to be expected within Mormon circles. But last weekend I had the opportunity to hear Dr. Amity Pierce Buxton, founder of the Straight Spouse Network, who detailed the pain and trauma that can result from a straight woman marrying a gay man.
But I guess Danielle went into this marriage with her eyes open.
Exodus Co-Founder: We Were Both Fascinated And Scared By Gay Activists
A multi-part video interview series with Michael Bussee, co-founder of Exodus International turned critic.
Daniel Gonzales
May 24th, 2010
Yesterday Michael talked about how he perceived what it meant to be gay, which was based largely on his own experiences with being closeted.
Today Michael talks about Exodus' early interaction with gay activists who not long after the group's founding became a concern.  Surprisingly at the speaking event where Michael announced he was leaving Exodus there happened to be a group of gay activists in the back of the audience.  I'll let Michael take it from here and tell the rest of the story.
On Monday we'll look at what happened in Michael's life when he finally renounced his attempts to change and came out as a gay man to his family, friends and fellow ministry leaders.
(transcript after the jump)