Pat Robertson seemingly baffled by someone else's Thanksgiving food tradition
Daniel Gonzales
November 23rd, 2011
Given Right Wing Watch's scare quotes around "black thing" in the video title I think I'm supposed to be offended by Pat's confusion regarding a tradition of mac and cheese served at Thanksgiving celebrations in many black families.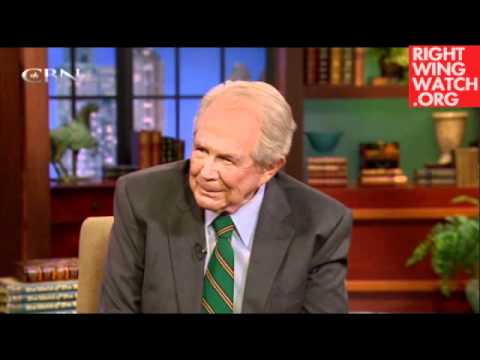 My dad's family is from Las Cruces, NM and every Thanksgiving we serve New Mexico red chile and corn tortillas with our dinner.
It's totally a "New Mexico thing" and I'm proud of that.  Would I expect it to befuddle a person with an incredibly narrowly focused cultural and world-view like Pat Robertson?  Duh.  He's probably still confused by women who wear pants.
Feel free to start a discussion in the comments about your own family's cultural food traditions at Thanksgiving.
Red chile photo via the food blog Girl With Spoon