That Didn't Take Long
Jim Burroway
December 27th, 2007
A tiger escaped its enclosure in the San Francisco zoo and killing one young man and seriously mauled two more on Christmas Day, just as the zoo was about to close. Our friends at Westboro Baptist had their press release ready to go the very next day:
Uh, happy Feast of St. Stevens (a.k.a Boxing Day)…
Flirting With A Westboro Man
Jim Burroway
November 18th, 2007
Charles Firth is an Australian comedian living in the US. He appears on the ABC's (Australian Brocasting Company) The Chaser's War On Everything in a recurring segment called "Firth In America." In this segment, he discovers the allure of a "Westboro Boi."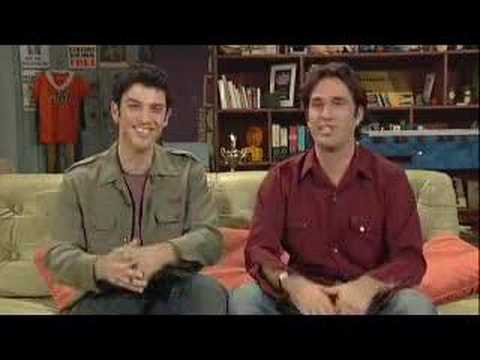 Phelps Liable for $10.9 Million
Timothy Kincaid
October 31st, 2007
Rueters is reporting that a jury ordered Westboro Baptist Church to pay the family of a serviceman whose burial service was picketed by Phelp's church.
The jury in federal court determined that the Westboro Baptist Church based in Topeka, and three of its principals had invaded the privacy of the dead man's family and inflicted emotional distress when they protested at his funeral last year.
This bothers me in a few ways.
First, I am in favor of protected speech, even vile disgusting speech like that of Fred Phelps and his family. While there is no question that this celebration of the poor kid's death was disturbing, I don't like the precedent this sets. Perhaps as I hear more about the details – such as whether the protest was on public property or at a private funeral home – I may reconsider. But I recognize that my speech could be unwelcome and distressing to anti-gay activists or devoutly religious bigots.
Second, I can't help but wonder if the outcome would have been different had Westboro been picketing a gay person's death. I somehow suspect that the family of the serviceman was held by the jury to be more deserving. Perhaps I'm cynical, but I doubt they would have given $2.9 million to a grieving same-sex spouse.
UPDATE: The final award was much more:
The federal jury first awarded $2.9 million in compensatory damages. It returned in the afternoon with its decision to award $6 million in punitive damages for privacy loss and $2 million for distress.