"God Hates Fags" group trains the FBI
Timothy Kincaid
June 29th, 2011
It isn't April 1, so I don't think this is a spoof. But it's difficult to read this without screaming WT bloody F? (AP)
The FBI said Wednesday that members of an anti-gay fundamentalist group participated in the bureau's training of police officers and FBI agents — a move the bureau says it will take steps to remedy in the future.

The bureau extended the invitations to Westboro Baptist Church of Topeka, Kan., for training this spring at two bureau facilities in Virginia: Quantico and Manassas.
And, going for the understatement of the year,
An FBI official, who spoke on condition of anonymity because of the sensitivity of the matter, said that in retrospect, the bureau underestimated how the involvement of the outside organization would be perceived.
Westboro Baptist Is So Extreme…
Jim Burroway
April 9th, 2010
Even the Klan wants it known that they don't want anything to do with them. Meanwhile, Nate Phelps, the estranged son of Westboro Baptist founder and patriarch Fred Phelps, sat for a half-hour interview in Canada a few weeks ago:
God Hates Figs
Jim Burroway
March 14th, 2009
This flyer was distributed during a recent Chicago counter-protest against members of the "God hates fags" Westboro Baptist Church. Food for thought:
[Hat tip: Dan Savage]
Westboro Baptists Flee Student Counter Protest
Jim Burroway
November 25th, 2008
The Westboro Baptist clan was at it again, this time near Omaha Central High School last Friday. A counter protest by students turned, well, theatrical — in a rotten-tomatoes sort of way:
Students threw hamburgers and bottles of lemonade and milk at several members of the Westboro Baptist Church of Topeka, Kan., students said after the protest. A video of the protest — recorded by 16-year-old student Mason Hartwell — showed one counterprotester on the ground, seated with his hands behind his back and flanked by two law enforcement officers.
Students also chanted several slogans — including the Pledge of Allegiance, where they yelled "Liberty and justice for all." Police persuaded the Westboro clan to leave once the situation threatened to get out of hand. Police said no one was injured and no one was arrested.
Westboro Baptist To Debate Amendment 2
Jim Burroway
October 21st, 2008
Florida International University is hosting a debate on Amendment 2, Florida's so-called "marriage amendment." Guess who they got to show up to support Amendment 2?
Westboro Baptist. I kid you not.
It turns out that Westboro Baptist was invited by the Stonewall Legal Alliance, an LGBT advocacy group at the FIU College of Law.
This should be fun. Not enlightening, but fun. Some on the right are not amused. I'm not a fan myself of giving this group legitimacy. What do you think?
A "Guest Post" from Shirley Phelps: Nine Reasons Why "God HATES Colorado"
Jim Burroway
August 29th, 2008
The Democratic National Convention is over. The Obama has been nominated, the speeches have been made, and now everyone is beginning their long treks home, inspired by the closing night and energized for the fall campaign.
The convention drew quite a few people to Denver, many of them with differing agendas and messages. Among them was a contingent from Westboro Baptist, the famous God-Hates-Fags brand of "Christians." BTB contributing author Daniel Gonzales recently moved to Denver, and when he learned that the WBC folks have labeled the entire state as the "land of the Sodomites," he wondered how all of Colorado happened to earn such a reputation. So he decided to write to Shirley Phelps:
Good morning Shirley,

I'm one of Jeremy Hooper's activist friends out of Denver and I also write for a local gay magazine (the gayzette) here so I had a question about your DNC press release, specifically "Colorado – Land
of the Sodomites." Could you elaborate on how you reached that determination? Most locals would agree Denver can be pretty gay at times but I'm curious what the state as a whole did to earn this title.

I would be happy to print your response in it's entirety (as long as it's not like a thousands words) and may swing by one of your protest sites to say hi during your visit.

thanks,
Dan Gonzales
Ms. Shirley's response managed to cross the thousand word threshold — 1,860 words, to be exact — listing nine reasons why "God HATES Colorado." It's robably too long to appear on the pages of the Gayzette, but since we strive to present differing points of view from time to time on this web site, we thought you might be interested in what's on her mind.
Or then again, maybe not. To me, it all has the quality of a car wreck — you know its ugly, but you can't help but look. So go on. You know you want to.
"Million Fag March" Descends on Westboro Baptist
Jim Burroway
March 31st, 2008
The name of the march was a bit facetious, but the results weren't. About 400 people gathered in Gage Park near Fred Phelp's Westboro Baptist Church to demonstrate against the "God Hates Fags" message that the Phelps clan has been spreading. Kansas City's Fox4 has the details:
Now This Is Just Sad…
Jim Burroway
January 31st, 2008
Fred Phelp's Westboro Baptist cultists were all set to jump into the spotlight with a promised high-profile protest of Heath Ledger's funeral. There's just one problem. They don't know where it is:
For misguided reasons you are hiding the body of Heath Ledger, and refusing the divulge the time, date, and place of his burial in Perth, Australia, so that we at Westboro Baptist Church cannot attend — in respectful proximity — and conduct a religious service. …

… Please tell us the time, date and place of Heath's funeral in Australia. Thank you.
That was Monday, January 28, and I guess Westboro's engraved invitation still hasn't arrived. So yesterday the Phelps moved to Plan "B":
WBC will soon launch a new Website — titled GodHatesAustralia. Watch for it.
Doesn't it just break your heart?
Update: Sadder still. As the commenters have noted, the Phelps clan sent out their second press release, but they neglected to do one very important thing: they didn't register the domain name. Click on GodHatesAustralia.com, and you see this:
Correction
There has been recent statements in the media that godhatesaustralia.com was registered recently by the Westboro Baptist Church. While their intention may have been to register godhatesaustralia, they were too late. Love thy neighbour.
The dancing bear is a nice touch. Poor Westboro. They just can't get a break.
Phelps Clan To Protest Heath Ledger's Funeral
Jim Burroway
January 23rd, 2008
Never one to pass an opportunity to put a "Christian" face on things, the anti-gay Phelpsian cult has announced that they will be protesting Heath Ledger's funeral:
… God hates Fags! & Fag-Enablers! …

Heath Ledger is now in Hell, and has begun serving his eternal sentence there — beside which, nothing else about Heath Ledger is relevant or consequential.
A lovely bunch.
That Didn't Take Long
Jim Burroway
December 27th, 2007
A tiger escaped its enclosure in the San Francisco zoo and killing one young man and seriously mauled two more on Christmas Day, just as the zoo was about to close. Our friends at Westboro Baptist had their press release ready to go the very next day:
Uh, happy Feast of St. Stevens (a.k.a Boxing Day)…
Flirting With A Westboro Man
Jim Burroway
November 18th, 2007
Charles Firth is an Australian comedian living in the US. He appears on the ABC's (Australian Brocasting Company) The Chaser's War On Everything in a recurring segment called "Firth In America." In this segment, he discovers the allure of a "Westboro Boi."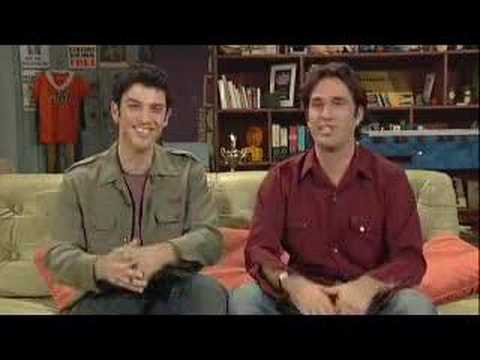 Phelps Liable for $10.9 Million
Timothy Kincaid
October 31st, 2007
Rueters is reporting that a jury ordered Westboro Baptist Church to pay the family of a serviceman whose burial service was picketed by Phelp's church.
The jury in federal court determined that the Westboro Baptist Church based in Topeka, and three of its principals had invaded the privacy of the dead man's family and inflicted emotional distress when they protested at his funeral last year.
This bothers me in a few ways.
First, I am in favor of protected speech, even vile disgusting speech like that of Fred Phelps and his family. While there is no question that this celebration of the poor kid's death was disturbing, I don't like the precedent this sets. Perhaps as I hear more about the details – such as whether the protest was on public property or at a private funeral home – I may reconsider. But I recognize that my speech could be unwelcome and distressing to anti-gay activists or devoutly religious bigots.
Second, I can't help but wonder if the outcome would have been different had Westboro been picketing a gay person's death. I somehow suspect that the family of the serviceman was held by the jury to be more deserving. Perhaps I'm cynical, but I doubt they would have given $2.9 million to a grieving same-sex spouse.
UPDATE: The final award was much more:
The federal jury first awarded $2.9 million in compensatory damages. It returned in the afternoon with its decision to award $6 million in punitive damages for privacy loss and $2 million for distress.
Fred Phelps On BBC 2
Jim Burroway
April 3rd, 2007
The BBC's Louis Theroux spent three weeks with the Fred Phelps clan, with a BBC camera crew in tow. The resulting documentary aired on BBC 2 last Sunday. Theroux told BBC Magazine why he wanted to do this documentary:
What we're trying to do in the documentary is look at an activity that is so antisocial, so strange, so futile and at its worst, so cruel, and we're saying 'Why? Why do that?', especially when you seem to be, for the most part, kind and sensitive people. We're exploring what is cruelty, trying to explain how something that really does very often just amount to cruelty could be perpetuated and passed down in a family. Why would nice people do such horrible things?
Here are the results: