9th announces Prop 8 videotape ruling tomorrow
Timothy Kincaid
February 1st, 2012
Tomorrow at 10 a.m. the Ninth Circuit will release its ruling on whether the videotapes of the Proposition 8 case (Perry v. Schwarzenegger) can be released.
While we hope for full public disclosure, this ruling will tell us little about the court's position on the case itself.
Full Prop 8 Court Videos of Thursday's Hearings
Jim Burroway
December 10th, 2011
Two hearings took place on Thursday before the Ninth Circuit Court of Appeals in San Francisco. The first hearing considered whether the video tapes taken during the Prop 8 trial should be released: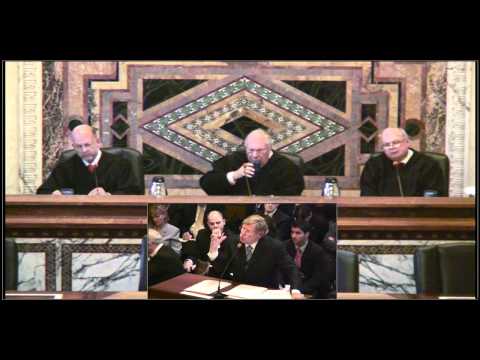 The second hearing was probably the most entertaining, where judges considered the question of whether being gay and having a partner made Federal District Judge Vaughn Walker ineligible to serve as judge in the case. Because, you know, divorced judges can't rule in divorce cases, or something.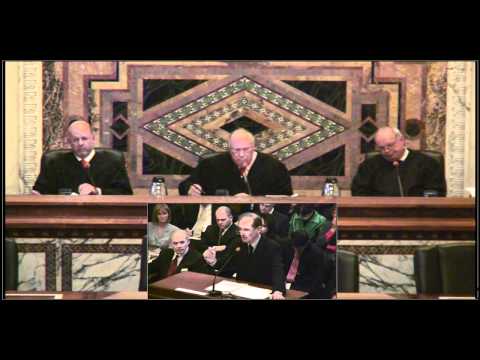 Liberal activist (Republican) judges
Timothy Kincaid
December 8th, 2011
In today's political environment, judicial decisions are praised or derided based on outcome not on the quality of argument or the consistency with the constitution. Conservatives of the dittohead variety not only measure a decision by its outcome but then deride the judges who disagree with them as being liberal activist judges legislating from the bench. Republican politicians regularly appeal for votes claiming that they must be elected so more of these liberal activist judges are not appointed.
Well, the Proponents of Proposition 8 were back in court today over the issue of whether Judge Vaughn Walker was not qualified to rule on Proposition 8 because he is gay. Well, actually, they say that because he was in a gay relationship and may have wanted to marry and therefore should have recused himself. This made him a biased liberal activist judge seeking to legislate from the bench. Or, more specifically, a gay Republican liberal activist judge seeking to legislate from the bench.

(One must assume then – to be consistent – that they think that only atheists should judge on freedom of religion cases. But somehow I doubt it.)
Today's argument is not really about Judge Walker's decision. That was a different day in front of a different court.
No, today was dedicated to arguing that Judge Ware was a biased liberal activist judge seeking to legislate from the bench. Or, at least, he was when he found that Judge Walker was perfectly capable of judging in Perry v. Schwarzenegger. More specifically, a black Republican liberal activist judge seeking to legislate from the bench.
We submit to you that Judge Ware abused his discretion.
Because, after all, abusing discretion is what those liberal activist judges are all about. Well that didn't seem to catch much traction with the panel of three judges, including Justice Smith.
But should the Ninth Circuit determine that Judge Ware did not abuse his discretion, you can expect the usual rhetoric. Oh yes, the Ninth is the most liberal of appellate courts and the most often overturned. Because they are liberal activist judges. And should that decision include Justice Randy Smith, then he will be the Mormon Republican liberal activist judge legislating from the bench.
Gosh, maybe those good conservative folk should stop voting for Republicans.
A continuing public interest
Timothy Kincaid
December 8th, 2011
Today the Ninth Circuit heard the case of whether the tapes that were made during the Perry v. Schwarzenegger (Proposition 8) trial could be made public. This was lawyers and judges discussing whether procedural decisions made during a case that took place nearly two years ago allow or disallow the viewing of testimony made during that trial.
This is not exactly juicy stuff. But KQED radio, which was providing a live-stream broadcast on their website, maxed out viewers. There were more people interested in the arguments over tapes than could be accommodated.
Not many trials – and none about procedural methods – have had this draw. Primarily gay Americans, but truly people of all walks, orientations, and throughout the world know about – and care deeply about – Proposition 8.
There are not that many cultural milestones that divide eras of time. The assassination of President Kennedy, the fall of the Berlin Wall, these divided time into "before then" and "after then". There are others, but when you think back over your life there are not that many events that separate.
For our community, there have been, so far, two. June 28, 1969 – the first night of the Stonewall riots – changed forever how gay people perceived the role that their sexuality played in their lives. And though it is still too recent to know for certain, I think that November 4, 2008 – the day that Californians voted to bar gay people from equal protection under the law – may have changed forever how gay people perceived their place in society.
The Daily Agenda for Thursday, December 8
Jim Burroway
December 8th, 2011
TODAY'S AGENDA:
Ninth Circuit Court Hears Argument on Prop 8 Tapes: San Francisco, CA. Plaintiff in Perry v. Brown (formerly Perry v Schwarzenegger) will argue before the U.S. Court of Appeals for the Ninths Circuit today that the Prop 8 trial tapes should be publicly accessible. The testimony of several of Prop 8′s supporters, it turns out, is deeply embarrassing to anti-gay groups, and they have been fighting tooth and nail to keep the public record out of the public's reach. Last September, Federal District Judge James Ware ruled that "Transparency is pivotal to public perception of the judiciary's legitimacy and independence" and ordered the tapes release. That order was stayed while Prop 8 supporters appealed. Oral arguments take place today at 2:30 PST.
Ninth Circuit Court Hears Argument on Whether A Gay Judge Can Rule On Marriage: San Francisco, CA. Yes, it's a busy day in San Francisco. Immediately following oral arguments on whether the Prop 8 tapes should be made public, the same court will hear oral arguments on Prop 8 supporter's request that Federal District Judge Vaughn Walker's decision declaring Prop 8 unconstitutional should be vacated because Judge Walker was gay. Because, you know, women judges shouldn't be allowed to judge cases involving women's issues and black judges shouldn't be allowed to judge cases involving African-American issues. Or something. Prop 8 supporters tried that argument with Federal District Judge James Ware and lost, so they're appealing to the Ninth Circuit Court. Oral arguments begin at 3:30 PST.
If you know of something that belongs on the Agenda, please send it here. Don't forget to include the basics: who, what, when, where, and URL (if available).
As always, please consider this your open thread for the day.
Why the California State Supreme Court's Decision Is A Good Thing
A commentary
Jim Burroway
November 17th, 2011
Of course in my heart I wanted today's ruling by the California Supreme Court to go differently than it did. But in my head I had little doubt about the outcome. In ruling that Prop 8 proponents have legal standing to defend their handiwork in court, the court established a precedent that upholds the spirit of California's system of initiative and referendum. It also, if taken to what I believe should be its logical conclusion, can become a starting point for reforming some of the worst abuses of California's initiative process by holding proposition supporters accountable for the propositions they've foisted on the state.
California's initiative and referendum was initially implemented as part of a broader political reform movement intended to give citizens the ability to make the laws that their elected officials refused to do. In theory, that sounds like a very good idea, I think most of us can agree that its practice in California has been a disaster. The patchwork of accreted propositions over the decades have made the state effectively ungovernable, while the initiative process itself has been hijacked by powerful special interest groups who pump multiple millions of dollars into the campaigns to get their favorite measures approved. Prop 8 alone came with a price tag of more than $83 million. With that kind of money, the citizen-legislator that the initiative and referendum system was supposed to empower hardly matters any more. The obscene sums spent on various propositions by powerful interest groups makes the whole idea of harnessing the collective wisdom of citizen-legislators, well, sad. Look at what all that money got us: a discriminatory law written into California's Constitution in a process that leveraged prejudices and fear to win votes.
It's no wonder then that when Americans For Equal Rights sued to overturn Prop 8 on constitutional grounds, the state stepped aside and said they wouldn't defend it. And why should they? Prop 8 wasn't Sacramento's doing. It was the product of anti-gay activists who put the proposition on the ballot and spent millions on a campaign pitting Californians against fellow Californians. Why should the state defend Prop 8 supporter's pet cause?
In fact, why should the state defend anything they didn't enact in the first place? And furthermore, in the spirit of citizen initiative and referendum, why would anyone want the state to defend something they had no hand in creating – whether it's Prop 8 or any other proposition that had passed without the state's support? The California court examined those questions and observed, "Because of their special relationship to the initiative measure, the official proponents of the measure are the most obvious and logical private individuals to ably and vigorously defend the validity of the challenged measure…" 
I think they're on to something, and the Prop 8 case is a great example. When the state stepped aside and said they wouldn't defend Prop 8, Federal District Judge Vaughn Walker let Prop 8′s supporters defend the law in his court. And look what we got: a mess so embarrassing that the defendants themselves have been fighting hard to keep the trial's videotapes out of public view. Prop 8 supporters won their electoral campaign by playing on the worse prejudices against LGBT people, only to have to try to deny in court that prejudice played any role in the campaign. That didn't work. They tried to claim that social science argued against same-sex marriage. That effort completely fell apart. After Prop 8 was ruled unconstitutional, Prop 8 supporters tried to claim that because Judge Walker was gay, his ruling should be overturned. That didn't work either.
If you ask me, holding Prop 8 supporters accountable for their proposition has been nothing but a big plus for our side. Remember, these are the guys who are "the most obvious and logical private individuals to ably and vigorously defend" Prop 8. Don't you just love it?
So if I had a complaint against the California State Supreme Court ruling, it would be that it doesn't go far enough. I think state officials should be prohibited from defending any proposition placed on the ballot via citizen initiative. That burden should be borne by those who campaigned for the proposition's passage. If they think it's just a great idea during the campaign, they also ought to be able to explain why it's a great law in court. And if they can amass the millions of dollars it took to win passage of their pet proposition, then they can stick around after the election to defend the law — and to raise the money for the legal bills — if it lands in court.
This could open the door to some substantive reform in California's initiative and referendum process. If a campaign knew that they may be called upon to defend their handiwork in court, maybe they'd think twice about their efforts. Maybe they would more carefully consider the ramifications of their proposals before election day if they knew they'd have to defend them after election day. Maybe they would think twice about exploiting irrational fears and prejudices against a minority if they knew they'd have to explain how their law wasn't irrationally fear-based and prejudiced in court. And yes, maybe monkeys might fly out of my butt. But holding people accountable for their actions has never been a bad thing. It has worked pretty well so far with Prop 8.
CA Supremes get it wrong on representing the state
Timothy Kincaid
November 17th, 2011
The California Supreme Court has weighed in with their opinion as to who can appeal a federal decision in which the State itself is the defendant. Should elected officials which represent the state decide to accept the decision of the federal court rather than appeal, individuals or groups who disagree with the decision of the elected representatives can themselves assume the mantle of "the state" and act as though the electorate had chosen them instead.
In response to the question submitted by the Ninth Circuit, we conclude, for the reasons discussed above, that when the public officials who ordinarily defend a challenged state law or appeal a judgment invalidating the law decline to do so, under article II, section 8 of the California Constitution and the relevant provisions of the Elections Code, the official proponents of a voter-approved initiative measure are authorized to assert the state's interest in the initiative's validity, enabling the proponents to defend the constitutionality of the initiative and to appeal a judgment invalidating the initiative.
This is, I believe, an ill conceived decision, and not only because of its impact on Perry v. Schwarzenegger.
In California, initiatives serve a peculiar function. Decades of legislator-crafted districting and closed-structure power building have left the legislature in the control of a small handful of people. It is not infrequent that a large majority of the people of the state have a strong position that is in opposition to that which the oligarchy takes. So, from time to time the electorate will pass some initiative that is intended to serve as a "wake-up" to Sacramento. (1978′s Proposition 13, which limited the extent to which the state could increase spiraling property taxes, is an example.)
But Californians also have an erratic or whimsical approach to initiatives at times. And then we end up with the people placing a ban on eating horse meat.
But whether serious or wacky, initiatives are at times hastily or ignorantly drafted and – if applied literally – could be disastrous to the functioning of the state. So courts step in and toss out extreme provisions and, assuming that the end result addresses the concerns of the voters, the matter is concluded.
But that assumes that responsible parties can weigh the value of appeal, the importance of language, the constitutionality of various proposals and the way in which an initiative impacts other areas of law. And it also assumes that the State, in its official capacity, will conduct itself with honor and present its case based on the constitutions of the nation and the state, legal precedent, honest testimony, and cogent argument. For these purposes, the State of California elects an Attorney General.
But this decision opens the door for extremist wackos – of all political bents – to throw the state into chaos. If a Governor and Attorney General are not entitled to determine which provisions are worth fighting for and which can be conceded, and if we turn that decision over to idealists who believe that every word in their manifesto is of extreme importance, then my state is slated for some very confusing times.
The California Supreme Court, I believe, got caught up in the emotion of Proposition 8 and "the will of the people" and did not carefully consider the bigger question of representation.
CA Supreme Court: Prop 8 Supporters Can Appeal
Jim Burroway
November 17th, 2011
The California Supreme Court has ruled that when state officials decline to defend a proposition, the proposition's official proponents have legal standing to appeal (PDF: 343KB/72 pages):
In response to the question submitted by the Ninth Circuit, we conclude, for the reasons discussed above, that when the public officials who ordinarily defend a challenged state law or appeal a judgment invalidating the law decline to do so, under article II, section 8 of the California Constitution and the relevant provisions of the Elections Code, the official proponents of a voter-approved initiative measure are authorized to assert the state's interest in the initiative's validity, enabling the proponents to defend the constitutionality of the initiative and to appeal a judgment invalidating the initiative. …
So now the appeal of the lower court's ruling that Prop 8 is unconstitutional goes forward in the Ninth Circuit Court of Appeals.
The purpose of marriage
Timothy Kincaid
November 1st, 2011
Gage Raley, a good ol' Texas Mennonite studying law in Japan has come up with his most excellent reason for denying civil marriage rights to gay folk. And it's all based on the marital presumption of paternity.
Or so Mr. Raley informs us in a late-filed amicus brief to Perry v. Schwarzenegger. And Judge Walker's ruling should be overturned.
Now first I'd like to congratulate Mr. Raley on a most informative essay. The history of the legal and social efforts to ensure that men support their offspring – going back as far as the first human who stood erect on her hind legs – is actually a fascinating read.
But sadly, it seems that young Gage is pursuing the wrong career. He should have chosen history so as to take advantage of his story telling skills. Because law requires logic, a tying of facts to consequences that reflect a process of thinking that can withstand and opponent's review.
And, sadly…. well, let me just give you his premise.
Mr. Raley tells us that in the American judicial system, there is a maternal presumption of paternity whose purpose is to "provide every child with a legal father." And, though he probably doesn't realize it, for some dozens of pages he uses the word "father" in terms of the role he plays, providing for the survival of the child.
Interestingly, a great deal of attention is spent on the argument that a genetic father must be known in order to naturally trigger this provision (a biological imperative for the continuation of his genes). And marriage's purpose was to tie the care of the child to the continuation of his lineage. The result being that through marriage a man knew who his children were (or, at least, thought he did).
But by page 47, Raley's evolution of law has come to the point where legal requirements are as much in play as emotional ones. And it is there that he finally tells us what the marital presumption of paternity actually is: "presuming a woman's husband to be the father of her children".
Irrespective of biological reality, the legal father of a child, the one responsible for its care and needs, is presumed to be the mother's husband at the time of the child's birth. And that is true.
Even if the child is of another race, if the husband is sterile, and if everyone in town knows that they mother is carrying on an affair, that child's father is presumed to be her husband. Follow me? Even if it is impossible for the man to actually be the genetic father of the child, in the eyes of the law, as long as no one disputes it, he is the father.
And while there are ways to void this presumption, if the father is aware but doesn't act in a timely manner, then he will remain that child's father. And if they divorce, he can be legally responsible for child care. Courts have upheld such rulings.
(And this is a presumption that is not entirely unfair to men. More than a few children have been born to fathers who cannot impregnate with the full intention and even participation of men who want to be a dad.)
And it is at his grand "and thus" moment that Mr. Raley beams and presents his smoking gun: in a same-sex marriage, there's no man to be the presumptive father of the woman's child. A state has an interest in ensuring that its children are cared for and, it is impossible for both parties in a same-sex marriage to be the genetic parents, then the legal presumption of paternity of a child born in such a union can't apply and no one can be held liable for that child's care.
Oh, but what Mr. Raley didn't notice (the elephant which was not only in the room but tap dancing while playing a trumpet) is that it was for just such a purpose that the presumption of paternity (or, from the state's perspective, the presumption of a legally obligated provider) came to be. This presumption assigns a provider even when the neighbors scoff at the notion. It's a legal assumption, not a literal one.
And Mr. Raley apparently is unaware that legal presumption is one of the tools that gay couples use to establish parental rights in states that allow marriage equality. It gives the child a legal parent even when biology fails to do so.
So, Mr. Raley's argument (like most of the arguments presented to defend Proposition 8) ultimately supports same-sex marriage. But it was a nice history lesson, nonetheless.
UPDATE: 11/3/11
It seems Mr. Raley made an eensie teensie mistake. In filing the brief, he states:
Both parties have granted their consent to the filing of this amicus brief.
Well, no. Not exactly. The Plaintiffs have a quite different perspective:
Plaintiffs-Appellees have not consented to the filing of Mr. Raley's untimely brief. Rather, Plaintiffs-Appellees informed Mr. Raley that the parties previously had consented to those amicus briefs that complied with this Court's rules. Because Mr. Raley's brief is filed long after the deadline established by the Court for the submission of amicus briefs, it does not comply with the Court's rules and Plaintiffs-Appellees do not consent to its filing.
Ooooosie.
Prop 8 Proponents: still skurrred
Timothy Kincaid
September 23rd, 2011
As we noted yesterday, no anti-gay activists are actually frightened of gay people. None. Zero.
But they are very very frightened of the idea that clips of them defending anti-gay positions will be used in law schools, history lectures, and the like in the future. No one, not even a dedicated anti-gay activist, wants to have as their legacy the claims made in Perry v. Schwarzenegger. And no one wants to have video evidence of their claims being eviscerated – slowly, carefully, and completely with all the calmness and formality that a courtroom inspires.
"But please don't let the world see me making a fool of myself" is not exactly the most compelling legal argument. So the Prop 8 Proponents are stuck with, "I'm skurrred of Teh Gheys. They's out ta get me."
And that was the argument that they presented to Judge Ware in seeking to keep the digital record sealed.
Defendant-Intervenors contend that "public dissemination of the [digital recording] could have a chilling effect on … expert witnesses' willingness 'to cooperate in any future proceeding.'"
Judge Ware didn't buy it, finding it to be "unsupported hypothesis or conjecture".
Upon review of the papers and after a hearing conducted on August 29, 2011, the Court concludes that no compelling reasons exist for continued sealing of the digital recording of the trial.
But we also found a few other gems in Ware's ruling.
For example, we find that the Intervenor-Defendants (the Proponents) yet again failed to recognize the strategic importance of what was going on around them (my impression of lead attorney Charles Cooper has plummeted during this case). They didn't object to Judge Walker making the video recording of the testimony part of the judicial record. While that is not an odd action, it is out of the ordinary and would have been the logical time to protest.
But once the recording was part of the record, courts must "start with a strong presumption in favor of access to court records". Ooops. This left the Proponents needing to "articulate compelling reasons supported by specific factual findings"; and we all know that the Proponents don't have any of those.
And one last item from the Ware ruling that is amusing. It appears that Cooper presented a brand new reason to keep the recordings secret: the Ninth Circuit Court judges might watch them. Yeah, I can see how that might be a problem for the Proponents.
But as for the witnesses and their monstrous fear of Teh Gheys, let's see how much they are trembling in their boots. Here were the witnesses supporting Proposition 8:
Prof. Kenneth Miller – although Miller's testimony in the case was first, it was not integral to the defense of Proposition 8 and it seems that he is happily teaching at Claremont McKenna College. As best I can determine he has not gone in hiding nor is he shaking in his books – though considering that he testified under oath that he disagreed with a book he himself had written the year before, perhaps he should be. I've inquired with Professor Miller and will inform you if it turns out that he is, in fact, terrified.
David Blankenhorn – David is a nice enough guy who thought that trial testimony just wanted his opinion on things. And as a supporter of gay rights generally, he thought his reasons for not quite going so far as marriage were good. And perhaps they are at a cocktail party, but not in court. He didn't fare well under cross examination. I've inquired with him as well.
Hak-Shing William "Bill" Tam – Mr. Tam started as a witness for the defense and when they Proponents opted not to call him, our side did. Bill Tam was a most unusual witness and, in many ways, more of a victim of the Proponents than an ally. They had convinced poor Mr. Tam that the sky was falling and Teh Gheys were out to get his children.
Tam is one who probably has been impacted by his testimony. While its rather unlikely that any gay people have bothered him in any way, Tam probably feels some emotional consequence of his testimony. And if anyone is going to be living in terror of Teh Gheys, it is Mr. Tam. I wouldn't be surprised if the fear mongering of the legal team has Mr. Tam taking precautions to protect this horrific (but nonexistent) threat against his life. I have not inquired with Mr. Tam.
Not so skurrred
Timothy Kincaid
September 22nd, 2011
Once it became evident that Perry v. Schwarzenegger – the Proposition 8 trial – would be followed closely by the public and once it was abundantly clear that those supporting Proposition 8 had nothing to offer in its defense but speculation, tradition, and animus, the Proponents knew they had to do something. So they insisted that the case not be shown to the citizens, going so far as the Supreme Court.
But you can't tell the court (or the public) that your witnesses aren't going to witness because they will look like fools, so the Proponents came up with a unique explanation. Gays are violent threatening people and the witnesses are terrified of repercussions. (Washington Times)
"Brian Brown, executive director of the National Organization for Marriage, which campaigned for Proposition 8 but isn't a party to the case, said he is worried about the safety of witnesses, who could include contributors, campaign staff and volunteers.

'The question is really whether Judge Walker can put people on the stand where they can be threatened,' said Mr. Brown. 'It's a question of people's safety.'
But Brian Brown and his integrity parted ways long ago. In reality, none of the witnesses – indeed, no anti-gay activists – fear gay people. Our community is one which has been welcoming and a safe place for pretty much anyone.
Surely there is no person in this country more singularly associated with the campaign to deny gay people their civil marriage rights than Maggie Gallagher… the same Maggie Gallagher who went alone to a theatrical production this week where she knew that the overwhelming majority of people around her would be gay.
Because she knew she'd be safe.
Maggie Gallagher Attends Staged Reading of "8″ In New York
Jim Burroway
September 20th, 2011
National Organization for Marriage founder Maggie Gallagher was in the balcony of the Eugene O'Neil Theater for the all-star world premiere of Dustin Lance Black's new play "8″, which is based on the trial transcripts of Perry v Schwarzenegger, the federal court case which declared California's Proposition 8 unconstitutional. The play featured all the major courtroom figures, with John Lithgow as Ted Olson, Morgan Freeman as David Boies, Bradley Whitford as Alliance Defense Fund attorney Charles Cooper, and Jayne Houdyshell as Maggie Gallagher. Meanwhile, Gallagher herself was sitting in the balcony, grazing away:
My friends Phil and Ronald sat directly in front of her. You can see Ronald in the top photo. They had a hard time listening to the show because along with her nerve, Ms. Gallagher brought a large plastic bag of loud food, which she rustled and munched throughout the production (she's still got it on the way out). Perhaps she thought it was a popcorn flick she was going to. In any case, someone should have told her that it's rude, perhaps even against the rules, to eat in the theatre.
Much of the play was taken directly from the trial transcripts themselves, interspersed with screenings from the Yes on 8 campaign. The transcripts are part of the public record, although the video recordings taken during the trial are not — yet. The reading was a fundraiser for Americans for Equal Rights, who are backing the Prop 8 litigation on behalf of California couples. Other cast members included Ellen Barkin, Kate Shindle, Stephen Spinella, Matt Bomer, Campbell Brown, Anthony Edwards, Cheyenne Jackson, Larry Kramer, Rob Riener, and many more.
Judge Orders Prop 8 Trial Tapes Unsealed Effective September 30
Jim Burroway
September 19th, 2011
U.S. district chief judge James Ware ruled today (PDF: 65KB/16 pages) that video recordings made during the Proposition 8 trial should be made public. Judge Ware wrote, "Foremost among the aspects of the federal judicial system that foster public confidence in the fairness and integrity of the process are public access to trials and public access to the record of judicial proceedings," and dismissed Prop 8 supporters' claims as "unsupported hypothesis or conjecture" that releasing the tapes would have a "chilling effect" on witnesses.
The judge accompanied his ruling with a stay effective until September 30 to allow opponents to the move to file an appeal. Prop 8 supporters are expected to appeal.
Prop 8 Proponents ask 9th Circuit to overrule Ware on gay judges
Timothy Kincaid
June 27th, 2011
Earlier this month Judge Ware found that Judge Walker had no duty to recuse himself from hearing Perry v. Schwarzenegger simply because he was a gay man in a relationship. Now the proponents of Proposition 8 have appealed that decision to the Ninth Circuit.
So, assuming the Ninth doesn't stamp this appeal with a big red "You've Got to be Kidding", they'll trot off to the Ninth Circuit Court of Appeals to make the claim – again – that members of certain minorities can't be judges on matters that impact those minorities.
I am starting to pity Chuck Cooper. When he got into this, he thought that he would simply be arguing theoretical legal positions, not a case of fact. And surely he had no idea that his clients would turn out to have absolutely nothing to defend their position but animus and religious arrogance.
As an attorney, you have to do what is in the best interest of your client. But at some point it has to be both personally and professionally embarrassing to stand up and spout bigotry.
Judge Ware confirms Walker's Prop 8 decision
Timothy Kincaid
June 14th, 2011
A federal judge on Tuesday refused to invalidate last year's ruling against Proposition 8, deciding the gay jurist who overturned the same-sex marriage ban had no obligation to step aside because of a possible conflict of interest.

The decision by Chief Judge James Ware of the U.S. District Court in San Francisco left the ruling by retired Judge Vaughn R. Walker in place. Walker's decision remains on hold pending a separate appeal to the U.S. 9th Circuit Court of Appeals.
Pretty much as expected.
Now the focus turns to the CA Supreme Court who will determine if California law allows for the authors of propositions (or other people who are not named in lawsuits) to step in when the defendants decide not to appeal a court's decision.
UPDATE: The beautiful language that I'm sure the Prop 8 Proponents did not want to be established as precedent (idiots):
After considering the Oppositions to the Motion and the governing law, as discussed below, the Court finds that neither recusal nor disqualification was required based on the asserted grounds. The sole fact that a federal judge shares the same circumstances or personal characteristics with other members of the general public, and that the judge could be affected by the outcome of a proceeding in the same way that other members of the general public would be affected, is not a basis for either recusal or disqualification under Section 455(b)(4). Further, under Section 455(a), it is not reasonable to presume that a judge is incapable of making an impartial decision about the constitutionality of a law, solely because, as a citizen, the judge could be affected by the proceedings. Accordingly, the Motion to Vacate Judgment on the sole ground of Judge Walker's same-sex relationship is DENIED.
In other words, even if Judge Walker wanted to marry his partner, such a wish is no different from any other member of the general public and would not be grounds for recusal. And read this:
[I]t is inconsistent with the general principles of constitutional adjudication to presume that a member of a minority group reaps a greater benefit from application of the substantive protections of our Constitution than would a member of the majority. The fact that this is a case challenging a law on equal protection and due process grounds being prosecuted by members of a minority group does not mean that members of the minority group have a greater interest in equal protection and due process than the rest of society. In our society, a variety of citizens of different backgrounds coexist because we have constitutionally bound ourselves to protect the fundamental rights of one another from being violated by unlawful treatment. Thus, we all have an equal stake in a case that challenges the constitutionality of a restriction on a fundamental right. One of the duties placed on the shoulders of federal judges is the obligation to review the law to determine when unequal treatment violates our Constitution and when it does not. To the extent that a law is adjudged violative, enjoining enforcement of that law is a public good that benefits all in our society equally. Although this case was filed by same-sex couples seeking to end a California constitutional restriction on their right to marry, all Californians have an equal interest in the outcome of the case. The single characteristic that Judge Walker shares with the Plaintiffs, albeit one that might not have been shared with the majority of Californians, gave him no greater interest in a proper decision on the merits than would exist for any other judge or citizen.
Wow. Just, wow.
Judge Walker's day (not) in court
Timothy Kincaid
June 13th, 2011
Perry v. Schwarzenegger's retired Judge Vaughn Walker was not physically in court today. However, he was the only topic of debate.
Today Judge James Ware, Walker's replacement, listened to arguments on two issues: First, should all copies of the trial tapes be rounded up and put under lock and key? Second, should the results of Perry v. Schwarzenegger be thrown out because Walker, a gay man in a relationship, should have recused himself?
Courage Campaign's Prop8TrialTracker was there again to provide us with sometimes-almost-transcripts of the arguments. And it did not go well for the Proponents of Proposition 8.
The supporters of Proposition 8 were irate that Judge Walker had removed the tapes of the trial from his chambers and shown them on national TV!! (Actually this was a three minute clip used during a lecture which CSPAN filmed from across the room – without zoom – at an angle. I honestly couldn't make out the person's age, race or gender, much less who they were. It might have been Alf, for all I could tell -was Alf one of their witnesses?). But as part of their "we're afraid of marauding gays" tactic, they sought to discredit Judge Walker as not being respectful of the danger to their witnesses.
In a fascinating turn of events, Judge Ware cleared up just how Walker had the trial tapes in his personal possession for sampling in lectures: it seems that he had given them to Walker during a gavel-passing ceremony when he retired. And then the discussion quickly became an agreement that this really wasn't an issue after all.
The second question was even more interesting. Judge Ware started off by disclosing that he had conducted same-sex weddings, and commented that a reversal would only be a delay as whoever was the new judge would come to the same conclusion. Dinner is not going to be a happy meal at Maggie Gallagher's tonight.
The legal question of whether Judge Walker should have recused himself goes a bit like this:
First, was there any financial component? If Walker could have made a cent one way or the other, then he HAD to recuse himself. That one went no where.
Secondly, was Perry a case that would effect Walker personally. If a reasonable person, knowing the facts, would think that the judge might be impartial, there is an argument for recusal.
This is a touchy one for the Proponents. Ware is a black man married to a white woman. Not only was yesterday's 44th anniversary of the Loving decision still a fresh reminder, but Ware could recall the days when racists argued that a black judge couldn't be unbiased in a civil rights case. And Ware was not hesitant to make such comparisons.
Charles Cooper, for the Proponents, agreed that there was no reason a gay man could not judge a case involving, say, some issue that would not effect him personally. No, no, no. It's not because Walker is gay (it really is) but because he's in a relationship. And here's where it got interesting.
Judge Ware is not all that fond of the reasonableness test. He thinks that reasonable people have all sorts of biases and bigotries they carry around with them, but that doesn't make them constitutional. (And he's right. Just because one can reason, doesn't mean that they are right. Plenty of very reasonable people hold prejudices. Of course, over time – being reasonable people – many think, educate themselves, grow, and evolve.)
And there was also the problem about "knowing the facts". Cooper kept asserting that because Walker has been in a relationship for ten years, then therefore this equates to being "similarly situated to the plaintiffs." Judge Ware had to remind him repeatedly that it was not a "fact" that Walker intended, wanted, or even considered marrying his partner. It was only speculation, not a fact, that Cooper has to support his claim.
Cooper, unable to assert that Walker truly wanted to marry, focused on Walker's failure to disclose his relationship. Ware wasn't easy on that issue. He posed some other questions about disclosure and recusal:
You've raised the disclosure question many times. You seem to say that judge is required to disclose. In a case where race is involved, sometimes disclosure not made because obvious. We are bound by our past which is largely irrelevant. If a female judge has suffered rape or sexual assault and is hearing a case on rape/assault, must she disclose?
Ware wasn't all that pleased with the argument that a judge is presumed to be biased and must disclose all the details of their history. He seemed resistant to Cooper's idea that if Walker didn't have an interest in marrying, he should have announced his relationship along with his disinclination to marry and let "reasonable people" decide whether to ask for recusal.
Ted Boutrous, for the Plaintiffs, took a rather aggressive position. He asserted that in cases of race, ethnicity, religion, members of a minority group can act without bias, even if they themselves are in a position to benefit from a civil rights case. He argued that gay people get in relationships – that's what people do. And do insist that 'gay in a relationship' was inherently biased is really to argue that gay judges are incapable of judging a case fairly.
Courts do not presume that a judge is biased. Rather, they presume the opposite – that a judge, who has gone through appointment, vetting, and approval is capable of performing his job without bias. To presume that Walker is biased, is to make the special presumption that gay judges (and by implication all minority judges) are unlike other judges.
Ware did not ready to agree that Walker should have presided over a marriage case if he, himself, intended to marry. And he was not without some questions for Ted Boutrous.
He noted that race is often obvious and need no disclosure, while orientation is often not. So he questioned whether Boutrous believed that the judge in Perry v. Schwarzenegger should disclose religious affiliation? What if he were Mormon?
Boutrous responded that regardless of a judge's religious affiliation "we presume that judge is able to live up to his duty of impartiality." (This is an interesting direction, considering that both Judge Walker and Judge Ware are Republicans, another non-obvious attribute that clearly didn't direct their judgement on marriages).
Judge Ware noted that while race, religion, and gender issues had been addressed in the past, this was the first time that the question has been raised about the impartiality of gay people and that it had to given due seriousness. Nevertheless, he indicated that he will make his judgement promptly, probably within 24 hours.
We have reason to be cautiously optimistic.
Prop 8 Proponents' self-serving argument for reversal
Timothy Kincaid
May 24th, 2011
Let's start with reality: those who are leading the effort to defend Proposition 8 believe that homosexuality should be illegal, that gay people should be denied adoption, immigration, employment and housing protection, and any other rights that can be conceived or considered. This is not accusation or characterization, it is a factual observation based on many years of hearing and reading what they had to say.
So it is not speculative to say that they do not believe that a gay person should serve as a judge over heterosexuals, at all. Ever. And when issues relating to anti-gay discrimination are being decided, it seems obvious to them that any and every gay judge should recuse themselves.
But you can't come right out and say that gay judges are disqualified from serving as judges because they are gay. Even the most self-satisfied homophobe knows that appeals to bigotry are not well received by the legal community.
So the Proposition 8 Proponents have come up with a peculiar strategy: pretend that they are okay with gay judges in general, just not in this particular situation. Judge Walker could preside over some other theoretical case, they say.
We know of no reason to believe, for example, that Judge Walker would have any personal interest in the outcome of litigation over, say, the constitutionality of the military's "Don't Ask, Don't Tell" policy.
And it isn't that he's gay that is the issue. No no no. It's because he's in a relationship, you see. Other gay people, those not in relationships, could judge the case.
Nor would there be any issue with a gay or lesbian judge hearing this case so long as a reasonable person, knowing all of the relevant facts and circumstances, would not have reason to believe that the judge has a personal interest in marrying if Plaintiffs prevailed. The particular facts and circumstances that give rise to such a reasonable concern in this case — Judge Walker's ten-year same-sex relationship, his refusal to disclose both his relationship and whether he and his partner have any interest in marriage, his findings concerning the manifold benefits of marriage for "committed, long-term same-sex relationships," and the extraordinary rulings and course of proceedings in this case — plainly do not necessarily exist for all or even most gay and lesbian citizens or judges.
So, you see, some other gay judge would have been just fine.
But let's just look at the logic of their assertion: Judge Walker should have recused himself because, as he is in a ten year relationship, therefore the case could directly and substantially affect the judge's own personal interests.
But Proposition 8 did not deny marriage rights to same-sex couples in ten year relationships. It denied marriage rights to all gay individuals who might ever seek to marry someone of the same sex. It didn't matter if she were part of a long-standing couple or had just Ms. Right. All gay persons would be equally impacted by a reversal of Proposition 8. Every gay person, whether long coupled or long single, is equally barred from marrying on the day that they decide they wish to marry.
Except for a unique few. Let's look again at their language:
Nor would there be any issue with a gay or lesbian judge hearing this case so long as a reasonable person, knowing all of the relevant facts and circumstances, would not have reason to believe that the judge has a personal interest in marrying if Plaintiffs prevailed.
The only acceptable gay judge, to the Prop 8 Proponents, is one who could convince them that he would never ever want to marry. That he has eliminated the idea of marriage from all of his possible futures. In other words, the only gay judge that the Proponents would accept would be one that announced, in advance, that he is personally opposed to same-sex marriage.
I wonder how we'd apply that criteria to other civil rights cases.
The man who will judge Judge Walker
Timothy Kincaid
April 28th, 2011
The Proponents of Proposition 8 have filed two complaints with the Ninth Circuit Court of Appeals.
The first is that Judge Walker should not have shown a three minute clip of the trial to a class of students or allowed CSPAN to film the presentation from an angle far across the room. Consequently, they are demanding that all copies of the trial be put under lock and key, preferably never to be seen. The Plaintiffs in the case have countered by requesting that the stay on the distribution of the video images be lifted and that the public be allowed to visually experience the case.
The second motion, frankly, a blatant appeal to bigotry.
After Judge Walker retired from the bench, he let it be publicly known that he is a gay man (as has long been assumed) and that he has been in a relationship for ten years. They argue that Judge Walker could personally benefit from a positive outcome for Perry v. Schwarzenegger and, therefore, should have recused himself.
It is, indeed, a long standing assumption that "no man can be a judge in his own case and no man is permitted to try cases where he has an interest in the outcome." It would be most improper for Judge Walker to have heard a case involving a land dispute in which he was one of the land owners.
But the premise of the Proponents' arguments is that any gay person in a relationship – and, by extension, any gay person who might ever get in a relationship – has an "interest that could be substantially affected by the outcome of the proceeding," is one that defines gay people as inherently biased. Their argument is that gay people are, by definition incapable of ruling on cases that impact that class of people.
The district judge who issued this judgment, retired Chief Judge Vaughn R. Walker, has now disclosed to the press on April 6, 2011, that he is gay and that he has been in a committed relationship for more than 10 years. … The published reports do not address the question whether former Chief Judge Walker and his partner have, or have had, any interest in marriage should the injunction he issued be upheld on appeal.

Given that Chief Judge Walker was in a committed, long-term, same-sex relationship throughout this case (and for many years before the case commenced), it is clear that his "impartiality might reasonably [have been] questioned" from the outset.
Look again at the above. "It is clear", say the Proponents. But what makes this clear? The "clarity" of Judge Walker's impartiality lies solely in Judge Walker's sexual orientation. Their argument, at its base, is nothing other that the 'reasoning' that because gay people have an interest in what happens to gay people, that such matters must be determined by others who have no personal experience or personal interest in such matters.
This is a rather peculiar standard. If this were to be applied to other matters, it would preclude African American judges from issues involving matters of racial discrimination. Or, for that matter, were a dispute over the Catholic Church's interaction with a Synagogue be taken to the level of the Supreme Court, there would be no Justices who could hear the case.
But, as cover for the ugliness of their bigotry (and I don't use that word freely) much is made of the pretense that it isn't Walker's orientation that is at issue, but his relationship. In an insulting – but ironic – turn, the Plaintiffs who are seeking that every image of their presentation in court be hidden from the public now argue that Judge Walker's personal life be subjected to the greatest level of scrutiny.
Chief Judge Walker thus had a duty to disclose not only the facts concerning his relationship, but also his marriage intentions, for the parties (and the public) were entitled to know whether his waivable conflict was actually a nonwaivable conflict mandating his disqualification. Only if Chief Judge Walker had unequivocally disavowed any interest in marrying his partner could the parties and the public be confident that he did not have a direct personal interest in the outcome of the case in violation of Section 455(b)(4). Because he did not do so when the case was assigned to him, and has not done so since, it must be presumed that he has an interest in marrying his partner and therefore was in fact the "judge in his own case."
Let's not be fools. Had Walker been a single man about town, they would have filed the same motion. And, in fact, the Proponents and those funding them have been arguing since the judge was assigned that no gay man should be allowed to hear cases involving discrimination against gay people. That his public disclosure of his orientation included a disclosure of his relationship only gave their argument a sheen of palatability so that their supporters have a pretense of decency.
In twenty years' time, this motion will be read aloud in courtroom to shocked law students who will feel shame that their profession was ever used to demean a person's judgment based on their orientation. Out of embarrassment they will laugh at the demand that Walker "unequivocally disavowed any interest in marrying his partner."
But this year, the motion will be heard as though it is a legitimate complaint. By Walker's replacement, Judge James Ware.
Judge Ware continues the rather strange Republican linkage to this case. Ware, a former military man long affiliated with the Party, has been advanced in most cases by Republican Governors or politicians. His position in the Federal Court system is due to an appointment on August 3, 1990 by President George H. W. Bush.
Based solely on such credentials, Ware would not be a good candidate for supporter of civil equality for gay people.
But this case is not really about Proposition 8; it's about whether being gay precludes one from ruing on discrimination against gay people. And Ware has a history which may play into his decisions. In April 1996, the San Francisco Chronicle told it this way:
On a Sunday afternoon in Birmingham, Ala., he said, he and his younger brother slipped out of church early and hopped on their bike to go play football. James, 16, was pedaling; 14-year-old Virgil perched on the handlebars.

Suddenly, two white teenage boys on a motor scooter pulled alongside and shouted racial epithets. Then they pulled out a rifle and shot Virgil in the chest, killing him instantly.

Later that day, still numb, James and his family learned that only a few hours before Virgil had been gunned down, the Sixteenth Street Baptist Church across town had been bombed by the Ku Klux Klan. Four black girls were killed in that tragedy on September 15, 1963 — a date that became a milestone in the civil rights movement. The murder of Virgil Ware also became engraved in that era, his name inscribed on a memorial to those who died during the movement.

The shooting remains a blur to James Ware, but he remembers the anger, then the rage, that overwhelmed him. In the decades since, the fury evolved into a determination to see that Virgil's death was not in vain.

"It molded me," Ware says now, "into a person who was hungry for justice."
The shooting of Virgil Ware is an iconic moment in the struggle for black civil rights. And this retelling of the tale is a reminder of that time, an era in which Virgil's murderers were never tried.
But there's one small problem. Judge James Ware is not the same James Ware that was the teenage bicyclist; that James Ware was working in a power plant in Alabama when the article went into print.
And Ware's lie torpedoed an appointment by Clinton in 1997 to the Ninth Circuit Court of Appeals, which was withdrawn when the scandal broke. But while he was reprimanded by the Judicial Council of the Northern District Court of California, he was not removed from the bench and his reputation for fairness allowed his career to advance.
It is too early to make any predictions, but perhaps this bump in Ware's journey may give him some empathy for Walker. He, like Walker, has experienced political excoriation on the floor of the US Senate. He knows what it feels like to be a minority within Republican circles and to consequently be seen as suspect. And as an African American, he may not be particularly receptive to the notion that people who are part of a demographic are unsuited to rule on matters of discrimination against that demographic.
And there are other causes for hope. Ware does appear to have genuinely been involved in the civil rights movement and quite often those who experienced the battle – as opposed to some who have inherited the mantle – see rights and discrimination in terms of oppressor and oppressed. And considering that Judge Ware's marriage was not recognized in his home state of Alabama prior to 1967, he may intimately know what it is like to be told that it really isn't discrimination to be denied the right to marry the one you love.
And finally, we know that Ware has in the past demonstrated that he is not an advocate in opposition to equality or decency towards gay people. In 1995, Ware spoke out for a measure that would offer guarantees of job protection for gay employees working in his California judicial circuit. Other judges had opposed the measure, but Ware's argument won out.
Olson responds to Prop 8′s "hide the tapes" motion
Timothy Kincaid
April 15th, 2011
Surely, surely, the Proponents of Proposition 8 are not dumb as a bag of hammers. Surely the elevator goes all the way to the top, the lights are on and someone is home, they have enough bricks for a load, and their combo plate does not need another taco. It is simply inconceivable that a box of rocks might, indeed, have a higher IQ.
But they are doing their best to convince us otherwise.
On Wednesday, they fired up an indignant motion for the courts to put all video of the Perry v. Schwarzenegger trial under lock and key, signed by none other than lead counsel Chuck Cooper. I noted that this was but part of their desire to keep any evidence of their testimony locked in the closet, where they think gay people should be.
On Thursday, Judge Walker (an advocate for accountability) used their motion as an opportunity to give them – and the court – a little advice about the wisdom of denying the public access to its government.
But today is when we see how, as a strategic image effort, their motion was a colossal error in judgment. Today Ted Olson responded.
Olson's opposition to the motion had four components. The first of these is obvious: the plaintiffs oppose the rounding up of the visual record of the trial. No surprises there. But it was interesting to discover that the ruling on the televising of the trial was not as expansive as the Proponents claim it to be:
That decision was explicitly limited to "the live streaming of court proceedings to other federal courthouses" and did not address other uses, such as the "broadcast of court proceedings on the Internet," let alone the very limited use challenged here.
Olson's second use of his filing was to point out the motivations behind their motion (this should sound familiar).
Through the present Motion, the Proponents of Proposition 8 seek to sequester and forever conceal from the American people video that accurately and without adornment depicts the testimony and argument each party presented at trial, and that the trial court considered when reaching the decision that Proponents now challenge. … Proponents' fierce determination to shield access by any member of the American public to the actual compelling evidence which demonstrated the unconstitutionality of Proposition 8 and the paucity of evidence that Proponents presented in its defense directly conflicts with this Nation's constitutional commitment to public and open judicial process and serves no legitimate public end.
The third response was stronger: not only should they not return the tapes, but they should be made public.
In addition to the First Amendment interest, the public has a common law right to view judicial records. Nixon v. Warner Commc'ns, Inc., 435 U.S. 589, 597 (1978) ("It is clear that the courts of this country recognize a general right to inspect and copy public records and documents, including judicial records and documents.") (footnote omitted). This right cannot be abridged absent "a showing that the denial serves an important governmental interest and that there is no less restrictive way to serve that governmental interest." Publicker Indus., 733 F.2d at 1070. Where, as here, the subject of the trial is a matter of great public importance, the public's right to see the trial is heightened. Moreover, Proponents cannot and do not argue that the subject of the trial was in any way confidential or contained sensitive, proprietary information of any party, given that the live proceedings were themselves public.
But it was Olson's clever fourth stroke that made me laugh out loud. Knowing that the media follows and reports every facet of this case, Olson used his opposition to the motion to remind everyone that there is record available – some of it video – and they should go check it out.
There was no reason to keep the video of this trial under the cover of darkness in the first place. Indeed, videos of two of the Proponents' experts and one of the official Proponents of Proposition 8 are already available on the district court's website. https://ecf.cand.uscourts.gov/cand/09cv2292/evidence/index.html. The 13-volume trial transcript is part of the public record and widely available on the internet. So too are reenactment videos of actors reading those transcripts widely available, including on YouTube. Accordingly, this Court should not only deny Proponents' motion, it should order the video's immediate release to allow the public to see the rest of the actual witnesses rather than being limited to actors' portrayals.
And there ain't no chance in hell that the Prop 8 Proponents wanted anyone to ever remember this guy: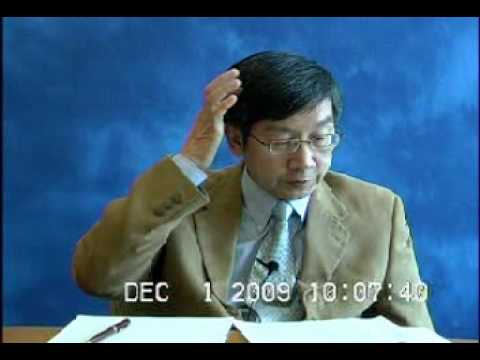 I can see the Proponents thinking that they had a gotcha and could go whining to the courts in order to make Judge Walker look bad. But they had to know that Olson would respond. And by now they most certainly should be aware that you should never ever ever give Ted Olson an opportunity to speak when you don't know where he's going to go.
They can't be unaware of that, can they? I mean, they aren't just flat out stupid. Right?
Judge Walker responds to the "Oh, Noooes! Teh Ghehs Will Recognize Me" hysteria
Timothy Kincaid
April 14th, 2011
Yesterday we reported that the Proposition 8 Proponents were demanding that all copies of the videotaped trial be collected, based on the fears that someone might recognize a witness from CSPAN's video of the video from a distance and at an angle.
I noted that this was preposterous and that their real issue is that they don't want any audio (and especially video) ever to go public of them saying what they said under oath.
Today Judge Walker responded. He informed the court that the clip was three minutes of the two week trial (which he thought was permissible) but that he would abide by the court's decision. His conclusion truly sets the entire conflict in perspective:
The Perry case involved a public trial. As Chief Justice Berger observed some years ago, "People in an open society do not demand infallibility in their institutions, but it is difficult for them to accept what they are prohibited from observing."