Legislator Writes to Boss of Equality Advocate: Shut Him Up!
Rob Tisinai
September 7th, 2012
In an astonishing assault on freedom of speech, Democratic state legislator Emmett Burns wrote to a man's employer and asked him to shut the man up and shut the man down for advocating marriage equality.
Really. Burns wrote to Steve Bisciotti, owner of the Baltimore Ravens football team:
I find it inconceivable that one of your players, Mr. Brendon Ayanbadejo would publicly endorse Same-Sex marriage, specifically as a Raven Football player. Many of my constituents and your football supporters are appalled and aghast that a member of the Ravens Football Team would step into this controversial divide and try to sway public opinion one way or the other. Many of your fans are opposed to such a view and feel it has no place in a sport that is strictly for pride, entertainment and excitement.I believe Mr. Ayanbadejo should concentrate on football and steer clear of dividing the fan base.

I am requesting that you take the necessary action, as a National Football League Owner, to inhibit such expressions from your employees and that he be ordered to cease and desist such injurious actions. I know of no other NFL player who has done what Mr. Ayanbadejo is doing.

Please give me your immediate response.
The second paragraph stuns me. Somehow, though, the last sentence's commanding tone makes the whole thing even more chilling.  Just to recap:
This is a state legislator…writing on official Maryland House of Delegates letterhead..to a man's boss…asking him to shut down his employee's free speech.
It would be bad enough if Burns had applied pressure directly to Ayanbadejo. But going through his boss? Can you imagine if state legislators starting calling your employer — or worse, writing them on official letterhead — demanding that you stop exercising your First Amendment rights? That's abuse on top of abuse.
This is at least as bad as when a Chicago alderman tried to block a Chik-fil-a store because he didn't like the owner's opposition to same-sex marriage. (I was away at the time, without Internet access, so let me state for the record: the alderman was an ass). To me, though, this seems worse, because contra Romney and the current Supreme Court, a corporation is not a person, and the power gap between an city alderman and multibillion-dollar corporation is not as frightening as the one between a state legislator and a private citizen.
Should Burns should resign over this? At the very least, he should sit barefoot on Ayanbadejo's doorstep for three days, wearing a hairshirt, forgoing food and shelter, until Ayanbadejo accepts his apology. Burns is a public servant — we use that language for a reason — and his first duty to protect our rights.  He's abused his power, demonstrated his incompetence, and violated his oath of office.
Also, like so many of our opponents, he spouts nonsense even though Google is just a keyboard away. "I know of no other NFL player who has done what Mr. Ayanbadejo is doing." Really? Here are a few players I'd like him to meet.
Emmett Burns' mix of ignorance and arrogance is all too common among our opponents. No surprise, though: each one breeds the other in a falling spiral of self-righteous egomania. I suppose I can take comfort in one thing. The National Organization for Marriage, a group that trumpets its principled support for liberty and opposition to government overreach, will be quick and fierce in its denunciation of this legislator.
Right?
"The face of the opposition" to Maryland marriage equality gets blotto, seriously injures six
Timothy Kincaid
August 24th, 2012
Back in February 2011 when the Maryland House was voting on marriage equality, Rep. Don Dwyer had a title for himself: (Baltimore Sun)
Del. Don Dwyer Jr., an Anne Arundel County Republican who has called himself "the face of the opposition" began his testimony with a prayer.
It's probably an accurate title, as Dwyer is so supportive of the traditional supremacy of heterosexuality that he tried (and failed) to impeach state Attorney General Douglas Gansler for his support of same-sex marriage. Now the face of the opposition to equality is in the news for another reason: (WaPo)
Maryland Del. Donald H. Dwy­er Jr. said Thursday that he was under the influence of alcohol when the boat he was piloting Wednesday struck a vessel full of children, injuring four, one seriously.

The youngest, a 5-year-old girl, was carried from the site by a Maryland State Police medevac helicopter. She remained hospitalized Thursday night at Johns Hopkins Children's Center in Baltimore. Authorities declined to speak about her condition but said that her injuries were not considered life-threatening.
I wish a speedy recovery to all the injured and hope that Del. Dwyer takes the opportunity to spend a good long time in introspection and reflection on the content of his character.
Maryland Catholic Conference: spending taxpayer money is a religious liberty
Timothy Kincaid
August 24th, 2012
The language of Maryland's ballot question is quite clear about how the marriage equality law will impact religious institutions:
"… protects clergy from having to perform any particular marriage ceremony in violation of their religious beliefs; affirms that each religious faith has exclusive control over its own theological doctrine regarding who may marry within that faith; and provides that religious organizations and certain related entities are not required to provide goods, services, or benefits to an individual related to the celebration or promotion of marriage in violation of their religious beliefs."
But the Maryland Catholic Conference disagrees: (Catholic Review)
However, the MCC says the law only purports to protect religious freedoms.

"According to the actual legislation, religious organizations that accept any sort of state or federal funds are excluded from religious liberty protections. They are not exempt, and there are no protections for individuals," the MCC said.

"Marylanders should not be fooled into thinking we can redefine marriage and still protect religious liberty," it added.
Because "religious liberty" includes the liberty to tax non-Catholics and use the funds to push Catholic dogma. Yeah, I don't think so.
For me the question isn't whether religious organizations that accept any sort of state or federal funds should be excluded from religious liberty protections, but why are there religious organizations that are receiving state or federal funds at all? "Charity" is not the same thing as spending tax dollars.
Maryland marriage language
Timothy Kincaid
August 23rd, 2012
The language that will be on the Maryland ballot this November will be:
Establishes that Maryland's civil marriage laws allow gay and lesbian couples to obtain a civil marriage license, provided they are not otherwise prohibited from marrying; protects clergy from having to perform any particular marriage ceremony in violation of their religious beliefs; affirms that each religious faith has exclusive control over its own theological doctrine regarding who may marry within that faith; and provides that religious organizations and certain related entities are not required to provide goods, services, or benefits to an individual related to the celebration or promotion of marriage in violation of their religious beliefs.
The only thing I could think of to add would be: "and does not mean that your little daughter will learn that she can marry a princess". Otherwise it pretty much leaves anti-gays with little to argue.
Maryland Senate Approves Marriage Bill
Jim Burroway
February 23rd, 2012
It's on the governor for his signature.
The Maryland Senate passed HB 438, a bill legalizing marriage equality in the Free State, by a 25-22 margin after its third reading Thursday afternoon, sending the measure to Gov. Martin O'Malley (D) for his signature into law.
Marriage opponents made six attempts to amend the bill, which would have forced it to be sent back to the House for another vote. The House last Friday very narrowly passed the bill, and opponents hoped that by sending it back, they could have a second shot at defeating it there. The bill finally passed after several filibuster attempts by Republican lawmakers.
The bill won't go into effect until January, 2013, allowing opponents enough time to collect 55,736 signatures to place a referendum on the November ballot overturning the law. Polls show that such a ballot measure would be very close.
Maryland Senate Postpones Marriage Vote Until Thursday
Jim Burroway
February 22nd, 2012
Marriage equality supporters say the votes are there, but Senate rules allow opponents to delay a vote by a day. Debate should begin tomorrow morning, with a final vote either tomorrow night or Friday morning.
Maryland Senate Advances Marriage Equality for Floor Vote
Jim Burroway
February 21st, 2012
Maryland's Senate Judiciary Committee voted today to send a bill legalizing same-sex marriages to the full Senate, setting up a vote which may take place as early as tomorrow. The same bill narrowly passed the Maryland House of Delegates last Friday. The bill's supporters believe that it will have an easier time getting passed in the Senate.
Assuming the Senate passes the bill and it goes to Gov. Martin O'Malley's promised signature, it is widely expected that opponents will succeed in collecting enough signatures for the ballot referendum on the measure.
Maryland House Passes Marriage Equality
Jim Burroway
February 17th, 2012
The Maryland House of Delegates this afternoon passed the Civil Marriage Protection Act by a vote of 71-67. The bill now goes to the Senate. I don't have a breakdown of the vote, but will try to get it as soon as I can.
Update: Washington Blade's Phil Reese adds:
Del. Tiffany Alston's (D-Prince George's) vote in favor of the bill proved critical to its passage. Del. Sam Arora (D-Mont. Co.), a former supporter of the bill, voted against it.
Alston's opposition last year played a key role in sinking a similar bill, as was Sam Arora's, whose turncoat opposition outraged many LGBT constituents in Montgomery County who worked for his election on his promise to support marriage equality. He even co-sponsored the bill when it was introduced, only to turn his back on his constituents and abruptly announce his opposition to his own bill.
Update: [tk] The official vote count has been amended to be 72-67. Also a late amendment set the effective date back from October to January 2013, at the request of Delegate Wade Kach, (R-Baltimore County). I assume that Kach did not want the change to go into effect immediately before the voters went to the polls.
Report: Former VP Dick Cheney Lobbying for Same-Sex Marriage
Jim Burroway
February 17th, 2012
John Aravosis found this burried in a Baltimore Sun article:
He (Republican Del. Wade Kach) also became the target of a last-minute lobby effort, and said his voice mail was full of messages from important people, including ( former Republican National Committee Chairman Ken) Mehlman, (New York Mayor Michael) Bloomberg and an offer to talk with former Vice President Dick Cheney, whom Kach regards as a "great man." All three are recognized for their support of gay rights issues. (Emphasis mine.)
Yesterday, Del. Kach announced that he will cast his vote in support of a bill to provide marriage equality in Maryland. The bill is now before the Maryland House of Delegates. A vote may come as early as today.
Third Maryland GOP Lawmaker Announces Support for Marriage Equality
Jim Burroway
February 16th, 2012
Metro Weekly's Chris Geidner breaks the news that Del. Wade Kach (R-Baltimore County) has just announced that he will support the Civil Marriage Protection Act, which will provide marriage equality in Maryland, when it comes to a vote in Maryland's House of Delegate. Vote counters believe that his vote is the one vote needed to put marriage equality over the top in the lower house. Kach joins fellow Republicans, Sen. Allan Kittleman (R-Carroll, Howard counties) and Del. Bob Costa (R-Anne Arundel County), in supporting the bill.
The House is in recess until 5:30 p.m. this evening. When the session resumes tonight, the bill's second reading is expected, during which amendments could be offered. A vote on the bill could come as early as tomorrow.
Maryland marriage bill out of committee
Timothy Kincaid
February 14th, 2012
The House of Delegates' Judiciary Committee and the Health and Government Operations Committee approved the measure 25-18 in a joint vote, a judiciary panel spokeswoman said. The measure is expected to go to the full House on Wednesday, she said.
Happy Valentines Day
I want to take a moment to thank Rev. Al Sharpton. On the issue of equality, Sharpton is not just saying the right words, he's putting action behind them.
In Maryland, the factor holding back equality is race. Although Democrats control large majorities of both houses, there is a large black caucus. And in Maryland, black voters are not allies of the gay community and refuse to view disparities in treatment of citizens as discrimination or mistreatment under civil law as a civil rights matter unless the discrimination and mistreatment is directed towards racial minorities. The most vocal opponents of equality have been black ministers and there is about a 30 point polling difference between white Democrats and black Democrats on the issue.
Although the underpinnings of this hostility are old and have many complex contributors, anti-gay activists such as the National Organization for Marriage have deliberately played up and encouraged feelings of resentment. Falsely equating "civil rights" with "black rights", they are deceptively seeking to suggest to black Marylanders that recognizing the equality of gay citizens is the same as unfairly grabbing what they have had to work so hard to achieve.
And the gay community is, like much of America, inadequately equipped to speak to the specific concerns of African Americans in an authentic voice. If we are to make inroads and find commonality and alliance with other communities, including the black community, we are stuck relying on the generosity of others.
And right now, Al Sharpton has stepped up and is using his voice and his reputation to lobby the Black Church and to speak to Maryland's African American community. He is speaking not just as an activist, but as a civil rights advocate and, perhaps even more importantly, as a Baptist minister. Having someone of Sharpton's status stand in for us may be the one ingredient that can make marriage a reality in Maryland.
I am very grateful.
WaPo Poll: half of Marylanders support equality
Timothy Kincaid
January 31st, 2012
According to the latest Washington Post poll,
Maryland marriage bill in committee hearing today
Timothy Kincaid
January 31st, 2012
The Maryland Senate Judicial Proceedings Committee will hear the marriage bill today at 1:00 pm. Governor O'Malley will attend to speak on the bill's behalf.
Maryland Senate President Mike Miller must go
A Commentary
Timothy Kincaid
January 12th, 2012
Earlier today, Senate President Mike Miller, Democrat from Calvert & Prince George's Counties, said that mixed race marriages were an attack on the family. He also discussed how from a historical perspective Jews were a threat to civilization.
Actually Miller didn't make those statements. And if he had, it would be the lead story in every news venue. In fact, had Miller spoke against equality for any sub-population of the this country – Muslims, undocumented immigrants, inner-city youth, any subpopulation at all – using language suggesting that these people were a threat of any sort, Democratic Party leadership would have immediately called for his resignation.
But instead, Miller said that gay marriage is not a civil rights issue but an "attack on the family, an attack on traditional families", based on him being "a historian" that "studies civilizations" and that while he will "let democracy prevail", he would be voting against equality. He lamented that Catholic Charities isn't able to use public funds to discriminate against gay taxpayers in Washington DC and expressed his opinion that despite a poll a year ago showing that a majority of Marylanders favor equality, "a coming together of Evangelicals, Catholics, African Americans are going to go to the polls and I think it's going to be defeated". Oh, and undoubtedly he also counts on the "historian" vote.
So far, Stonewall Democrats have failed to call for his resignation. HRC has not commented. GLAAD is silent. I've not heard a single Democratic leader who has found that Miller's statements disqualify him from leadership.
Until slurs and slanders against gay people are treated with the seriousness given to slurs and slanders against other minority groups, then we cannot hope for equality. For as long as we allow it to be more acceptable to hold anti-gay positions than other animus-based positions, then we give permission to discriminate against us.
Anti-gay slurs are abhorrent and have no legitimacy anywhere. But they especially have no place in Democratic Party leadership. Mike Miller needs to step aside and allow someone who does not champion bigotry to take his place.
MD Anti-Marriage Delegate Charged With Stealing To Pay For Her Own Wedding
Jim Burroway
September 26th, 2011
That's the kind of headline I dream of writing, and today my dream came true. Maryland Delegate Tiffany T. Alston (D-Prince George's Co), had cosponsored a bill to legalize marriage equality, but then abruptly changed her mind and voted against the bill she had cosponsored last spring when the bill went down to defeat. At around the same time, she indulged herself in the very same right that she denied other residents of her state by getting married. And to top it all off like like a cheap plastic figurine on a garish wedding cake, we learn that to help pay for that wedding — because she values marriage so much — Alston allegedly stole $3,560 in campaign funds:
Among other charges detailed Friday in a five-count indictment filed in Anne Arundel County Circuit Court (PDF: 876 KB/5 pages), Alston faces a charge of felony theft, which carries a maximum penalty of 10 years in prison and a fine of $10,000. She also is charged with one count of misdemeanor theft, one count of fraudulent misappropriation by a fiduciary and two election law violations. The misdemeanor charge also carries a potential 18-month prison term.

"I emphatically deny any criminal wrong doing and look forward to the appropriate opportunity to address the accusations lodged against me," she said in the statement.
We look forward to that as well.
Transgender Customer Beaten at Baltimore McDonald's As Employees Watch
Jim Burroway
April 22nd, 2011
A McDonald's employee captured the melee on his cell phone, but offered not assistance. Warning: the video is extremely violent:
In the first part of the video, someone who appears to be a security guard appears to try to break the fight up, but he doesn't appear to render aide to the victim. Later, when the victim is assaulted again, there is not security guard in sight. One older lady appears to be trying to intervene, but in one pan-away, McDonald's employees are seen looking on and laughing. Toward the end of the video, one of the assailants lands a severe blow to the victim's head, and she appears to have a seizure. You can then here a man tell the assailants to run because the police are coming as the victim continues to convulse wildly on the floor.
The assault began when the victim tried to use the restroom. Maryland has seen a significant rise in anti-trans rhetoric in the recently failed attempt to pass an anti-discrimination bill in the state legislature. Opponents of the measure stoked bigotry over the bill by warning of "men" in women's restrooms and referring to it as "the bathroom bill."
The victim, whose name is not yet available, was identified as transgender by the man who video'ed the event and posted about it on his Facebook page.
The Baltimore Sun reports that the attack occurred on April 18. Two women were arrested. A 14-year-old girl has been charged as a juvenile, and charges are pending against an 18-year-old woman. The victim, whose identity has not yet been released, is reported to be in fair condition at Franklin Square Hospital Center.
McDonald's has issued a statement:
"We are shocked by the video from a Baltimore franchised restaurant showing an assault. This incident is unacceptable, disturbing and troubling," the company said in a statement posted on its website. "Nothing is more important than the safety of our customers and employees in our restaurants. We are working with the franchisee and the local authorities to investigate this matter."
Maryland's equal marriage bill does NOT pass
Timothy Kincaid
March 11th, 2011
In a legislative body with 98 Democrats and 43 Republicans, in a state that already recognizes same-sex marriages conducted next door, supporters of the Maryland marriage equality bill were unable to round up 71 votes. (WaPo)
The effort to legalize gay marriage in Maryland died for the year Friday after supporters said they could not find enough votes to pass the measure in the House.

House leaders avoided a final vote on the bill and returned it to the House Judiciary Committee after it became apparent they did not have the 71 votes needed for approval. The bill to make Maryland the sixth state to allow gay marriage had already passed the Senate, and the governor said he would have signed it.
Baltimore Raven calls for marriage equality
Timothy Kincaid
March 9th, 2011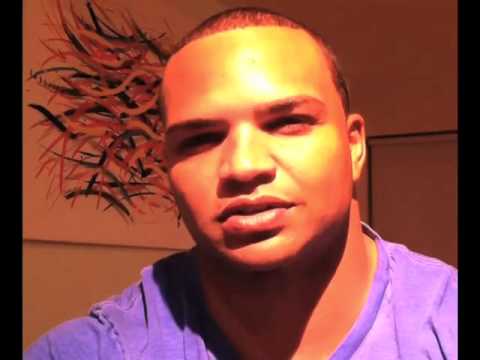 Yes! This is a welcome image and message at this critical time.
Maryland House moves closer to marriage; NOM offers bribe for votes
Timothy Kincaid
March 9th, 2011
Today the Maryland House of Representatives took a step closer towards passing marriage equality. (DelawareOnline)
The House advanced the bill today on a voice vote.

Gay marriage supporters rejected four amendments to the measure — any of which could have sunk the bill's chances this year — including one which would have put the issue on the ballot in 2012.

The measure —which would make Maryland the sixth state to grant full marriage rights to same-sex couples — now moves to a final vote in the House, which could come as soon as Thursday.
In response, the National Organization for Marriage has publicly offered a bribe to legislators: If you vote the way we want, then we will spend a million dollars on your reelection.
The National Organization of Marriage today announced that it will form the "NOM PAC Maryland" in the state. NOM pledges to spend at least $1 million in Maryland to support Democratic State Legislators who cast their votes to defend the traditional marriage and oppose any Republican Legislators who vote to redefine marriage.
I'm not sure, exactly, how that differs from an illegal bribe; it ties one specific vote to a promise of cash. But I'm sure NOM wouldn't care one way or the other about the legality of their action.
Arora Goes Clintonian
Jim Burroway
March 4th, 2011
It looks like Maryland delegate Sam Arora got an earful after he tried to pull an Arora yesterday, in which he pulled back his support for a bill allowing marriage Equality that is making its way through Maryland's lower house. Until this week, he had not only co-sponsored the bill, but campaigned (and accepted campaign donations) on the promise that he would support marriage equality. Then he announced that he would screw his LGBT and LGBT-supportive constituents who helped get him elected by voting no on the measure. Then today, we get this:
I have heard from constituents, friends, and advocates from across the spectrum of views and have thought about the issue of same-sex marriage extensively. I understand their concern—this is a very serious issue, and one that many people feel passionately about. As the vote drew nearer, I wrestled with this issue in a way I never had before, which led me to realize that I had some concerns about the bill. While I personally believe that Maryland should extend civil rights to same-sex couples through civil unions, I have come to the conclusion that this issue has such impact on the people of Maryland that they should have a direct say. I will vote to send the bill to the floor because it deserves an up-or-down vote. On the floor, I will vote to send the bill to the governor so that Marylanders can ultimately decide this issue at the polls. I think that is appropriate.
That has got to be the most convoluted mess of a statement I've ever seen. But the bottom line is that when Maryland's House Judiciary committee finally voted to send the bill to the House floor, Arora voted yes.
As recently as February 21, Arora told his constituents that he passionately believed in marriage equality. According to Joe Sudbay, Arora was still privately speaking of his support for the bill as late as Sunday. But two days later, he started tweeting that he was walking back his support. Along the way, something or somebody definitely got to Arora.
So now, we have his yes vote — and yes, that part is with my thanks and with gratitude — along with this strange, disturbing, Clintonesque statement that continues to raise red flags. You remember what happened when President Bill Clinton went Clintonian on LGBT rights: we got DOMA and DADT. So now we have Arora trying to pull off the same thing. He is now against marriage equality, thinks we should have civil unions instead, and wants to get this bill to the governor as quickly as possible to NOM can gather signatures for a referendum so that our rights can be put up to a vote. Just so you know what he's talking about, this is how that referendum process would work:
According to Maryland's State Board of Elections, opponents of the marriage bill can start collecting signatures for a statewide referendum immediately after the passage of the bill in the House of Delegates, before Gov. Martin O'Malley (D) signs the bill. A total of 55,736 signatures are required on the petition and must be submitted to Secretary of State John P. McDonough (D) by June 30. One third of those signatures are due on May 31.
This sets up a strange dynamic. The longer the House can delay the vote, the less time signature gatherers would have to collect signatures to put a referendum on the ballot. But the longer the House delays, the more time there is for Arora and others with a similar lack of integrity to change their minds and vote against the bill. You would think that with Democrats holding a 98-43 majority in the House, this should be an easy shot. But you would be wrong. Such is the moral cowardice of far too many Dems who were elected with LGBT support.