How Do You Write A Movie Review Without Naming Its Characters?
Jim Burroway
May 12th, 2009
NPR managed to do just that.
A review appeared on NPR of the Kirby Dick's documentary move Outrage, and nowhere in it does the review mention any of the politicians discussed in the review. There is a photo of Sen. Larry Craig accompanying the review, which hints that he may be one of the movie's subjects. But nowhere is there any mention of Florida Gov. Charlie Crist or Larry Craig in the review. Those names were cut by NPR editors, citing "a long-held policy of trying to respect the privacy of public figures." Ironically, Larry Craig's arrest on soliciting sex in a public men's room wasn't a private affair. It was a matter of public record.
Critic Nathan Lee had originally written the piece to include mention of Craig and Crist. When NPR insisted on removing references to those to politicians, Lee removed his byline from the article in protest and lodged a complaint on the NPR site. That complaint was also quickly removed by NPR executives. Lee's complaint read:
"I asked that my name be removed in protest of NPR\'s policy of not 'naming names\' of closeted or rumored-about politicians – even those who actively suppress gay rights, and thus whose sexual identities are of significant importance to the press." … "I personally disagree with NPR\'s policy – there is no other area of 'privacy\' that elicits such extreme tact," Lee continued in his comment that was excised from the NPR website. "And also feel that it is a professional affront to my responsibility as a critic to discuss the content of a work of art, and an impingememnt of my first amendment right to free speech and the press."
The whole point of Dick's documentary was the hypocrisy of closeted politicians who vote against the interest of gay people in Congress, while seeking the comfort of those very same people after hours. As the movie illustrates, the need to preserve the closet can lead some politicians to vote against their very own conscience. When a closeted politician votes against HIV/AIDS prevention programs or LGBT civil rights, it can sometimes be a ruse to throw off suspicians that he may be gay. It's like the schoolyard bully who picks on the effeminate kid in order to cover his own securities over his sexuality.
The motivations of closeted politicians is absolutely a valid story, one that the mainstream media should be covering. It was huge news when it was revealed that South Carolina Sen. Strom Thurmond had a daughter by an African-American woman. He had been a staunch segregationist for much of his career. Hypocrasy is clearly a real news story. Nathan Lee puts it this way:
The entire point of 'Outrage\' is that there is an 'overriding public need to know\' about the kinds of men profiled in 'Outrage\'," film critic Nathan Lee told indieWIRE on Sunday, "Let\'s say Charlie Crist had a record of voting for vigorous anti-immigration policies, and then it was rumored that he employed illegal immigrants. The press would have absolutely no qualms investigating him to the hilt in the public interest of exposing hypocrisy. Why should it be any different in the case of possibly gay public figures who vote against the civil rights of gay people, or, in the case of HIV/AIDS funding, their very life and death?"
But there really is a different standard at NPR when it comes to closeted politicians. As Movie Line notes:
In the last month, NPR was all too happy to run an editorial about the sexuality of American Idol frontrunner Adam Lambert, wherein writer Linda Holmes snarks on the media outlets that are reticent to fully acknowledge what she presumes is Lambert\'s homosexuality. And this past November, after comedian Wanda Sykes came out as a lesbian at a gay rights rally in Las Vegas, NPR spent minutes of airtime discussing whether it would lead Queen Latifah (who\'s never publicly stated that she is a lesbian) to do the same.

So what interpretation of its own ethics policy allowed NPR to air and publish rumors in those cases?
More to the point, doesn't Charlie Crist's sexuality pose far more important consequences to public policy than Queen Latifah's — especially now that he's announced his run for the U.S. Senate?
Outrage Over "Outrage"
Jim Burroway
May 8th, 2009
The documentary Outrage is certainly living up to its name. Filmmaker Kirby Dick delves into the secret lives of Washington politicians (all of them men) who publicly denounce LGBT people by day, but who secretly seek the comfort of other men by night — the very men they worked against during the day. Many of these figures are very powerful and well-known. Blogger Mike Rogers, who features prominently in this film, has been dubbed "the most feared man in Washington" for his dogged efforts to unmask Sen. Larry Craig, Rep. Ed Schrock, and many others.
On May 7, Mike Rogers appeared on a local Washington, DC talk show with host Doug McKelway about the film. McKelway, despite not having seen the movie yet, obviously had quite an axe to grind. At about the 2:45 mark McKelway said he wanted to take Rogers outside and punch him across the face: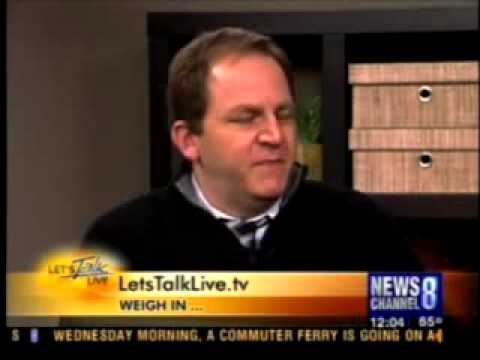 I think Mike did a remarkable job of holding his ground, and even tripping McKelway up in admitting that he agreed with the principle behind Mike's outing of hypocritical politicians.
After receiving numerous complaints, McKelway addressed calls for an apology for his behavior. McKelway's response? "Mike Rogers, you're not getting one!"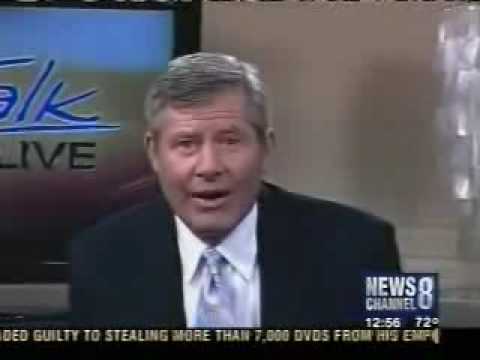 Outrage opens tonight in select cities.