Pro-Gay Flash Mobs Organize In Three Vietnam Cities
Jim Burroway
September 24th, 2012
A BTB reader tipped me to this Asian LGBT web site reporting on a pro-gay flash mob dance events which were held in three cities in Vietnam: Hanoi, Da Nang, and Ho Chi Minh City: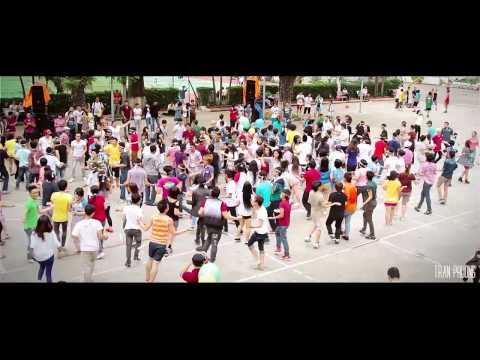 According to the organiser's website, some 1,200 people participated in the event in three cities which was supported by TV channel VTV6.

Le Quang Binh, head of iSEE (Institute for Studies of Society, Economy and Environment), told Fridae in a statement: "We believe many people stigmatise homosexuals and transgender people because they do not know who are LGBT. Many still believe that LGBT are abnormal people. (The) flash mob helps to show the society that LGBT are ordinary people just like others. LGBT are sons and daughters, friends and colleagues, workers and lawyers. This helps to reduce stigma and increase support for LGBT rights."
Vietnam's ruling Communist Party is debating whether to allow marriage or civil unions for same-sex couples.
A vietnamese wedding report
Timothy Kincaid
June 1st, 2012
I find it interesting to see how other cultures approach issues of sexuality.
In this article in the VietNamNet Bridge (in English) one can sense both the authors fascination with an unfamiliar subject along with a effort to be serious and unsensational.
In its announcement released on May 30, ICS supported the wedding of Nguyen Hoang Bao Quoc and Truong Van Hen, reasoning that holding wedding party without marriage registration is completely legal. This organization praised the two men for being brave to overcome social discrimination to live with their true nature.

"Love and be loved is not the privilege of any gender. The right to seek happiness is the most fundamental right of everyone. ICS is glad because your love is supported by your families, who organized a wedding for you. This is a humane activity based on parents' love for their children…," the press release wrote.
…