Pro-Gay Flash Mobs Organize In Three Vietnam Cities
Jim Burroway
September 24th, 2012
A BTB reader tipped me to this Asian LGBT web site reporting on a pro-gay flash mob dance events which were held in three cities in Vietnam: Hanoi, Da Nang, and Ho Chi Minh City: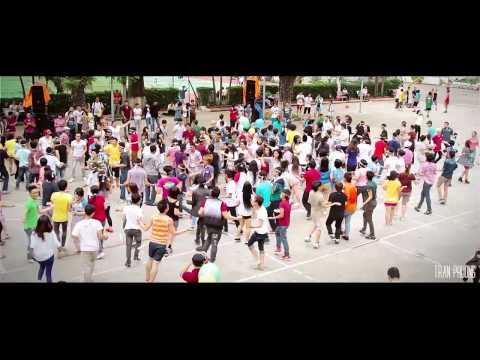 According to the organiser's website, some 1,200 people participated in the event in three cities which was supported by TV channel VTV6.

Le Quang Binh, head of iSEE (Institute for Studies of Society, Economy and Environment), told Fridae in a statement: "We believe many people stigmatise homosexuals and transgender people because they do not know who are LGBT. Many still believe that LGBT are abnormal people. (The) flash mob helps to show the society that LGBT are ordinary people just like others. LGBT are sons and daughters, friends and colleagues, workers and lawyers. This helps to reduce stigma and increase support for LGBT rights."
Vietnam's ruling Communist Party is debating whether to allow marriage or civil unions for same-sex couples.
Comments