When the Arguments of the Best and the Brightest are Mediocre and Dim
Rob Tisinai
April 11th, 2014
Ryan T. Anderson of the Heritage Foundation is one of the most active, best funded, and intellectually respectable opponents of marriage equality.
Of course, that's a very low bar. To see just how poor his arguments are, look at the reasoning from this anti-gay wunderkind, as he tries to show why opposition to same-sex marriage is nothing like opposition to interracial marriage:
Bans on interracial marriage and Jim Crow laws, by contrast, were aspects of a much larger insidious movement that denied the fundamental equality and dignity of all human beings and forcibly segregated citizens. When these interracial marriage bans first arose in the American colonies, they were inconsistent not only with the common law inherited from England, but also with the customs of prior world history, which had not banned interracial marriage. These bans were based not on reason, but on prejudiced ideas about race that emerged in the modern period and that refused to regard all human beings as equal. This led to revisionist, unreasonable conclusions about marriage policy. Thinking that marriage has anything at all to do with race is unreasonable, and as a historical matter, few great thinkers ever suggested that it did. 
Well, thanks, Ryan, because except for that historical bit (and maybe not even that), you've managed to demonstrate that these bans are exactly parallel. You've made it so easy to adapt your statement to this:
Bans on same-sex marriage are aspects of a much larger insidious movement that denied the fundamental equality and dignity of all human beings and forcibly segregated citizens into two groups: those who can marry their committed life-long partners and those who cannot.  These bans are based not on reason, but on prejudiced ideas about gays and lesbians that refuse to regard all human beings as equal. This has led to unreasonable conclusions about marriage policy. Thinking that marriage must be segregated by gender is unreasonable.
Now, Ryan may object that his reasons for opposing same-sex marriage aren't dehumanizing. After all, he might say, I co-wrote a whole book against same-sex marriage without ever calling gays icky. Mmmm…perhaps. But that book is based on a view of sexuality and morality that does thoroughly dehumanize gay people and our relationships, and is in fact so convoluted that its proponents have literally had to address the question of — and I'm not making this up! — whether it's immoral to chew sugarless gum (the answer is maybe — page 317).
But all that's irrelevant, because no bans came about because of voters' nuanced understanding of the convoluted intricacies of Catholic natural law theory. No, these bans happened because voters were told that gays are selfish, defective, immoral dangers to children whose lives are built around lust, never love. That's why the bans exist, and that, Ryan, is why your reasoning leads to the opposite of your conclusion.
This might not daunt Ryan, though, because he would spy the last sentence in my adaptation ("Thinking that marriage must be segregated by gender is unreasonable"), leap on it with a victorious cry, and proclaim:
In the name of equality, same-sex marriage seeks to codify gender discrimination!
Yes, he really believes that supporters of marriage equality are the segregationists.
Those aren't his words up there in bold, but they are (verbatim) a position he has quoted and promoted. By this reasoning, laws allowing you to marry a spouse of the same race seek to codify racial discrimination. And laws that allow you to marry a spouse of the same religion? They codify religious discrimination. In reality, of course, it ought to be clear that laws allowing the government to dictate the gender of your spouse are the laws that codify gender discrimination.
I doubt Ryan will ever see that, though, and homophobia is the reason why. I don't think homophobia requires frothing expressions of hatred. Mere disapproval is enough as long as that sentiment robs you of the ability to think rationally about homosexuality. We call it a phobia because it's a psychological problem. We call it a psychological problem because it's hard to understand why otherwise intelligent people make such ludicrous errors of logic. Such as…well, such as not recognizing your arguments achieve the opposite of what you intend, or that allowing people to choose the gender of their spouse is the same as legally-mandated gender discrimination.
Actually, it's not quite right to say Ryan is irrational because he's homophobic. That's tautological, like a doctor saying you've got a rash because you have dermatitis. Frankly, I don't know why Ryan is homophobic, why his ability to reason disappears when he thinks about homosexuality. I just know that it does. If the leadership of our opposition is passing from a rabid Brian Brown of NOM to a gentle and reasonable Ryan Anderson of the Heritage Foundation, and if this is an example of a reasonable Ryan Anderson, then I think we have little to fear.
LaBarbera detained in Canada (Updated)
Timothy Kincaid
April 11th, 2014
Peter LaBarbera of the ironically named Americans for Truth about Homosexuality was scheduled to participate in the Saskatchewan Pro-Life Association this weekend. I'm not sure what Canadian pro-life has to do with American homosexual truth, but this event appears to be a gathering of the religiously disgruntled and The Peter definitely fits in that crowd.
However, something called Intolerance Free Weyburn initiated a complaint to have him barred from entry to Canada. And The Peter is reporting that it worked. (AFTAH)
After questioning me about the purpose of my scheduled presentation at the SPLA event; rifling through my luggage, which contained numerous books and literature related to homosexuality (pro and con); examining the contents of my laptop and my cell phone; playing a DVD of my speech Wednesday at Sinclair Community College in Dayton, Ohio; and critically viewing AFTAH's website–a preliminary decision was made to deny my entrance into Canada on the basis that my speech at the SPLA would violate Canada's "Hate Propaganda" law (essentially the potential for "public incitement of hatred" against a group of people based on their "sexual orientation"). The Orwellian experience at Customs dragged on for more than three hours as a formal document was issued outlining my denial of entry under Canada's Immigration and Refugee Protection Act (citing the Hate Propaganda code). Finally, after 1:00 A.M., I was released pending my appeal of the decision today (Friday). My passport was seized until I arrive back at Customs today at noon for my appeal before a "Minister's Delegate Review."
I favor freedom of speech. And while I have no say in how Canadians choose to structure their society, I do hope that the US does not go down the road of silencing the voices of those who do not fit current social or political norms.
But irrespective of Canada's laws, this was not a wise choice.
Peter LaBarbera was scheduled to go talk to people who already agree with him. And should his presentation ever reach those who were not already convinced of the evils of Teh Ghey, that can be a good thing. After a few minutes of The Peter, most decent souls feel a compulsion to wrap themselves in a rainbow flag and march for marriage equality.
This move accomplishes no real tangible advance for our community. It merely feeds the narrative that anti-gay activists are weaving about how homofascists are trying to shut them up and how True Christians are under attack. It gives a physical example to rally around. And for someone who knows nothing about the Peter, he does come across as the sympathetic character in the situation.
Already fellow travelers have taken up the cause of portraying The Peter as a victim of oppression. Over at Matt Barber's BarbWire, Laurie Higgins is wailing about how he was "detained by the Canadian thought police who searched his luggage, computer, and phone" (though I'll give her credit for spelling my name correctly).
And though LaBarbera's undoubtedly elated about his ability to now wear the marty's suit, it must have been a harrowing experience. And since then, I'm sure that he's been bored, stuck waiting for a response to his appeal.
But fortunately The Peter brought "literature related to homosexuality" and if he's been afforded any privacy, I'm sure that the selections from his vast collection of gay porn have been put to good use.
In his ongoing efforts to document the seedier side of gay life.
Update by Jim B: LaBarbera says they're letting him in after all.
The Daily Agenda for Friday, April 11
Jim Burroway
April 11th, 2014
TODAY'S AGENDA:
Events This Weekend: Women's Fest 2014, Camp Rehoboth, DE; Virgin London Marathon, London UK; Miami Beach Pride, Miami Beach, FL.
TODAY'S AGENDA is brought to you by:

This is another one of those old gay bars that is now a parking lot.
TODAY IN HISTORY:
First Mattachine Constitutional Convention: 1953. The Mattachine Foundation, founded in Los Angeles in 1950, was the brain child of Harry Hay (see Apr 7), Dale Jennings (see Oct 21), Chuck Rowland (see Aug 24), and Bob Hull (see May 31),  all of whom felt that the time was right to push for gay rights. Rowland later commented, "We had just won the war. We had rid the world of fascism, except in Spain. We came back and we were going to save the world." Idealism came naturally to Rowland, Hay and Hull: they had earlier been members of the Communist Party.
When they formed the Mattachine Foundation, one of their chief concerns was secrecy. The Lavender Scare was just getting underway in American, and the group feared that if one member was picked up by the FBI and interrogated, he might reveal the names of other members of the Foundation. To alleviate those concerns, they decided to borrow a secretive membership structure from American Communists, with Freemasonry providing the inspiration for a series of "orders." The founding members were anonymous members of the Fifth Order, and members in lower orders were in charge of local chapters (the first orders), and with all of them remaining anonymous through the use of pseudonyms. Once the organization structure was set, they then set about articulating the Foundation's goals: educating the public about homosexuality, advocating for tolerance, and engaging in "political advocacy," which presumably meant challenging the anti-sodomy laws which were then in force in all fifty states.
The Mattachine Foundation first became known to general public following Dale Jennings's 1952 arrest in an LAPD entrapment operation (see Jun 23). Hays and Jennings decided to fight the charges, with Jennings admitting in open court that he was a homosexual — a very daring move — but insisting that he was innocent of the particular charges against him. The jury deadlocked and the charges ended up being dropped.
This court victory was a massive public relations coup for Mattachine. Suddenly new members were joining in droves and creating new discussion groups all across California. By 1953, it was estimated that membership stood at more than 2,000 with as many as 100 joining a single discussion group. This exponential growth diversified the group considerably, attracting more women to the discussion groups and drawing in those from a much broader political spectrum, many of whom didn't share the radical vision of Mattachine's founders. Some worried that the group wouldn't be able to withstand an investigation by a Senate committee if some of the founders' former Communist ties were made public. Others feared that including an explicit call for gay equality as part of its mission would endanger the security of the group's members. That concern was amplified in March 1953 when Los Angeles Mirror columnist Paul Coates obtained copies of the Mattachine's lobbying questionnaires, and published an article questioning the group's legitimacy and charging that its members were "bad security risks."
New members from Northern California were among the most vocal about their misgivings over the "radical" aims of the Mattachine Foundation, as well as the secretive nature of its leadership. Hal Call (see Sep 20), who joined the group in Berkeley, was especially concerned. "We wanted to see Mattachine grow and spread, and we didn't think that this could be done as long as Mattachine was a secret organization." But before the group went public, it had some housecleaning to do. "We wanted to make sure that we didn't have a single person in our midst who could be revealed as a Communist and disgrace us all." The Mattachine's founders "had to go. Mattachine had to be free of Communists."
It all came to a head in April 1953, during the first constitutional convention to re-organize the Mattachine Foundation. Rowland delivered a speech which lifted the veil of secrecy of the group's leadership. "You will want to know something about the beginnings of the Mattachine Society, how the Fifth Order happened to be. … I think it is reasonable that you should ask this and important that you understand it," he said. He then introduced five of the founding members to the rank-and-file.
The meeting broke down into an ideological battle between two distinctive camps. The first camp was represented by most of the founding members who had set up the secret society. Hay, Rowland and Hull advocated a view that homosexuals were a unique minority, and, as with other minorities, they were possessed with special qualities and a unique culture. The opposing camp, made up of Call, Kenneth Burns, Don Lucas, David Finn, and others, countered that homosexuals were no different from any other American except for their sexuality. Dale Jennings, while a founding member, would have been sympathetic with this group's philosophy if he hadn't already left Mattachine to join the fledgling ONE magazine (see Oct 15). He had long argued that the task for the group wasn't homosexual emancipation, but sexual freedom for everyone. This second camp also feared an FBI investigation, and for good reason. Finn and Lucas were already acting as informants for the FBI and the police, and they were desperately trying to convince the FBI that Mattachine posed no danger to national security.
With the group unable to come to an agreement, the first attempt at a constitutional convention broke down and a second meeting was called for May. At that meeting, Mattachine's founders grew tired of the argument and resigned. The remaining members then declared the work of the Mattachine Foundation completed and disbanded the organization, replacing it with a new one to be known as the Mattachine Society. Leadership then passed to a new group led by Call and Burns, who called for another general meeting in November to establish a new constitution which would open up the group to greater transparency, while also setting the group on a much less confrontational path.
[Sources: Douglas M. Charles "From subversion to obscenity: The FBI's investigations of the early homophile movement in the United States, 1953-1958." Journal of the History of Sexuality 19, no. 2 (May 2010): 262-287.
Martin Meeker. "Behind the mask of respectability: Reconsidering the Mattachine Society and male homophile practice, 1950s and 1960s." Journal of the History of Sexuality 10, no. 1 (January 2001): 78-116.]
If you know of something that belongs on the agenda, please send it here. Don't forget to include the basics: who, what, when, where, and URL (if available).
And feel free to consider this your open thread for the day. What's happening in your world?
The Hysterical Gay Men in the Attic
Randy Potts
April 10th, 2014
First, this, a black man talking about the first time he saw two black men, and no white men, in an airplane cockpit:
"Do you know, I can't believe it but the first thought that came to my mind was, 'Hey, there's no white men in that cockpit. Are those blacks going to be able to make it?' And of course, they obviously made it — here I am. But the thing is, I had not known that I was damaged to the extent of thinking that somehow actually what those white people who had kept drumming into us in South Africa about our being inferior, about our being incapable, it had lodged somewhere in me"
This is Desmond Tutu of South Africa, talking about how deeply ingrained are the things he heard about black people growing up that they still, to this day, after decades of fighting for his own equality, influence him.
I sense this same thing in gay people — the same tortured assumption that what we heard when we were growing up is really true, that gay men can't control themselves sexually, that they will never bond for life, that they will never care about themselves or make good decisions when it comes to sex. This is the message from the people who call Truvada a "party drug" and it's the same message older men put out there when the Pill came along, that women would use the Pill as an excuse to go wild, that they weren't responsible enough to take a pill every day, that it would lead to a higher rate of STDs, etcetera, etcetera, etcetera. Yes, condoms are the only thing that prevent many STDs, but is that why many clinics won't even mention to gay men that Truvada is out there? Imagine if Planned Parenthood refused to tell women about the Pill because they decided it would make women stop using condoms?
This is what's happening currently with Truvada — we don't trust gay men enough. We don't think that if we tell gay men in a clinic that they can get on Truvada, and it will help prevent HIV, but they also need to use condoms to prevent other diseases – we assume that they will simply go wild, just like women were presumed to be wild, illogical people back in the late 60s/early 70s. Women proved those straight men wrong and we gay men can do the same.
Enough of all this religious shaming. I keep hearing that gay men don't care about themselves, that they are stupid, that they need to just put on a condom already, and it sounds like preaching to me. It doesn't sound rational. It sounds like a lot of us hate ourselves, or other gay people, like we've internalized what we've heard our whole lives about those partying, oversexed gay people.
We gay men are capable of making rational decisions as much as the next person. Human beings, in general, have trouble mixing arousal and logic, but this is not anything special to gay men – as Mark S. King always points out, our mothers liked to bareback too, and yet they were (eventually) trusted with the Pill and told to also use condoms to protect themselves fully.
We need to talk about Truvada and PrEP not because it's a cure all but because it's asinine that here we have this wonder drug and we can't bring ourselves to educate sexually active men about it. There's something wrong with that picture.
What infuriates us the most about our friends is often the flip side of what makes us admire them.
Rob Tisinai
April 10th, 2014
I love Box Turtle Bulletin. I owe Box Turtle Bulletin.
Long before I was a contributor here, I had (and still have) my own personal blog. My work there prompted a "Christian" blogger called Heteroseparatist to write a post tying homosexuality and pedophilia, calling it The Tisinai Formula. The rarity of my last name made this seem all the more despicable, more personal than if my surname were Williams or Smith.
I used the sordid happening as a chance to make a video, one that debunked the alleged connection in as much depth as I could manage in a youtube timeframe. It's not my most-viewed video, but it's the one I'm proudest of. People wrote to say they'd made their parents watch it, that it had calmed their parents' fears and made it easier to have frank conversations with them. Of all the things I may have accomplished a blogger, that has to be the best, and if I sound a bit prideful about it, that's why.
Two things made that video possible.
Heteroseparatist had laid out his case in detail.
Jim Burroway, the founder of Box Turtle Bulletin, had already written a long, footnoted (!) post debunking the supposed gay/pedophile correlation.
Both of those elements had to be in place for me to make the video. No, it's not good that so many people believe these slanderous claims, but since they do believe them, it's very good when they're stated publicly and clearly, so that people like Jim Burroway can demolish them piece by piece. This is all in accord with Jim's stated mission for the blog, which is to engage our opponents' arguments and provide reasoned responses supported by evidence.
That's not universally valued. When the Regnerus study came out, for instance, I did my best to expose its flaws, an effort that another blog dismissed as "blah-blah-blah," and as having fallen into the "trap" of discussing the details of what the study actually says. That stunned me. I respect the work done at that blog, but it wouldn't be a good home for me. That's why I've been so happy to have Jim welcome me here.
I really do believe it's a very good thing when our opponents make their position clear, and that's occasionally gotten me into trouble. I baffled (infuriated?) some readers not long ago when I chastised Stanford for defunding an event featuring anti-gay speakers, one of whom was cited in a Supreme Court Windsor dissent. In particular I mocked a student, Brianne Huntsman, for saying the event should be cancelled to keep the university a "safe space" for gay and lesbian students (more on that mockery a bit further down).
Since then, another school has issued a statement that's quite relevant and that I wish I had written:
To target funding for a particular program because it doesn't align with certain beliefs and judging it in terms of specific content instead of the discussions the content promotes is perhaps a bit shortsighted. Indeed, controversial issues are essential in creating levels of discussion and student engagement that cannot be generated otherwise. We see such engagement as essential to the educational process.
That wasn't in response to anti-gay speakers, though. That was the University of South Carolina reacting to State Representative Garry Smith (R), who wanted to withhold $17,142 in university funding because the school had assigned first-year students an LGBT-friendly book without balancing it with — I don't know — an LGBT-unfriendly book.
One key difference between the Stanford and USC cases is that Stanford didn't involve a First Amendment violation. That only occurs when the government takes action, which is precisely the situation with USC. It's all the more striking, then, that USC didn't invoke the First Amendment in its defense. It appealed to more demanding standards: academic freedom and the mission of the university.
Yes, I called those more demanding standards. I revere the First Amendment, but we should never forget: The First Amendment is a minimum requirement.
People sometimes defend the private stifling of speech by pointing out that no First Amendment rights were violated, and while they're correct, that doesn't mean all is well. USC reminds us that other standards exist, standards that go beyond what the government can do, standards that guide our own non-government actions. Academic freedom is one is one such standard, but there are others.
This means we can have a huge debate — among people who are otherwise allies — about the appropriate response to legal speech that we find offensive or appalling. This happened over my Stanford post and again the other day, when Jim expressed misgivings over the resignation of Brendan Eich. As everyone here knows, these debates can be heated, even rancorous. I hate that, because though I may go trolling on anti-gay sites, I have a childish hope (need?) that everything I write here be received with great joy and admiration. Now that ain't gonna happen, and that's a whole growth opportunity for me. But when the criticism comes down like a hammer, that same need eventually forces me to take it seriously, even if I don't end up changing my mind. So I've been thinking a lot about the debates over Duck Dynasty and Stanford and Brendan Eich — actually not so much about those cases per se, but about the issues underlying them.
Here is what I'd like critics of Jim and Timothy and me to keep in mind — and just as importantly, what we need to keep in mind in return:
Quite often, the most infuriating aspects of another person are simply the flip side of the things you most admire.
In recent days, we've seen two admirable sets of values collide. First,
A free and open society works best when all positions are argued clearly and explicitly, along with their rebuttals. This climate of open debate, whatever its bumps and pitfalls, is the best way to try and secure a culture free of ignorance and superstition. It's important to do as little as possible to discourage such debate because when an orthodoxy is imposed through legal or social pressure, it opens the door to tyranny and corrodes the human spirit.
But also,
A free and open society can only work when it recognizes the humanity, the dignity, and the equality of all its citizens. Movements that stigmatize entire swaths of the population, that declare them to be inferior, that try to rob them of their rights, have no place in such a society. They open the door to oppression and tyranny, and corrode the human spirit.
It's hard, for me at least, to oppose either of those positions. Gay people have suffered in the past when either one was discarded. They overlap, they reinforce each other, but they can also contradict each other. And when that happens, long-time allies flare at each other and demand to know, How can someone I've respected hold such a view?
For instance, some people react to Jim (or me, or Timothy) by wondering, How can you be a defender of, and an apologist for, such anti-gay bigots? But that's not his intent at all. He's defending a legal and cultural climate of open and unchilled dialog for everyone, even our most vitriolic opponents. And his critics here, if they've ever found this blog valuable, must understand that Jim's commitment to that ideal is what made the blog possible. It inspires him to devote hour after hour to smacking down the flawed arguments and outright lies of the other side. And the most baffling aspects of what you see in him now are simply the flip side of what you admire most.
On the other hand, I can look at someone like, say, StraightGrandmother — whom I respect and admire — and wonder, How can you subvert the ideals of a free society by deliberately chilling speech? But that's not her intent at all. She's defending the humanity, dignity, and equality of an oppressed group of real human beings, a group that she herself doesn't even belong to! And I have to understand that her commitment to that ideal is what I so respect and admire. It inspires her to devote hour after hour to smacking down the flawed arguments and outright lies of the other side. And the most baffling aspects of what I see in her now are simply the flip side of what I admire most.
This debate isn't going away anytime soon. It will only intensify. But keeping these things in mind will make that debate more productive. I'm not just talking about tolerance for each other's views, or an attitude of Can't we all just get along? No, I'm hoping we can remember that when we hurl contempt and derision at each other in this debate, we unintentionally spatter the very things we respect about each other.
That's a lot to ask. I know this, because I've failed at it.
When I consider my Stanford post, I have to say I stand by my position but I regret the way I mocked Brianne Huntsman. USC has shown there are far better ways to make the same point, and mocking her won't persuade her or her supporters to change their minds. It can only polarize the debate further. As I read some of the comments to that piece, with their condescending psychologizing and often outright scorn, the little kid in me wondered, Why y'all got to be so mean? Then the adult in me recalled my own mockery and realized, Oh, well, yeah. I committed a major violation of the Golden Rule right there.
But that still leaves open the question of how to respond to legal, offensive speech and to political activity that we fiercely oppose.
This hit home few days ago when I expressed concern on Facebook about the Brendan Eich controversy. A friend asked me, But what would you have done differently? The short answer might be: Nothing, because it's possible we didn't do anything. Yes, there was a petition with 70,000+ signatures calling for his resignation, but some have convincingly argued that he had to go because many of the Mozilla's employees weren't willing to accept his leadership, and that makes a sound business case for his departure.
But what if this had happened at the company I work for?
I can't argue that a person's private beliefs are irrelevant to their work. I remember collaborating with a tenured University of Chicago professor to create an online course, and one day he confided in me that he got a pit in his stomach every time a black student walked into his clasroom because, "I know they just won't get it." And I thought, You have no business being a teacher.
Even so, I wouldn't have called for Brendan Eich's resignation, partly because I don't think opposition to same-sex marriage (as opposed to, say, membership in the KKK) is proof positive of hatred and bigotry. I have too much direct experience to the contrary to make that assumption. Still: based on the ideals set forth above, what would I do?
I'd push to open a dialog with the CEO.
I don't just mean an hour-long chat with a photo opp at the end. If we're strong enough to achieve the CEO's resignation, then we're strong enough to win an extended, well-publicized public conversation. This would be my homosexual agenda for that dialog:
We'd make it clear how many of the company's employees are LGBT.
We'd bring the CEO into our homes to meet our families and see how we live — see that we live.
With the CEO having dinner with our families, we'd detail the harm that banning same-sex marriage does to gays and lesbians, to our children, even to straight kids in opposite-sex homes as they struggle through the fears and insecurities of adolescence.
We'd listen to the CEO's objections to marriage equality and address them point by point. We know we can do this.
We'd discover the CEO's core values, some of which likely involve dignity and fairness, and show how marriage equality fulfills them.
In short, we'd engage the CEO through both reason and emotion, by making a logical case and by expanding the CEO's personal experience with gays and lesbians and our families. I see two possible outcomes, and ultimately we would win no matter which prevailed.
We change the CEO's mind. Can you imagine how powerful it would have been for Brendan Eich to announce: After meeting with Mozilla's gay and lesbian staff and getting to know their families, I've come to recognize that they deserve all the rights and dignity traditionally afforded to opposite-sex couples, and I now voice my support same-sex marriage. This could happen.
We don't change the CEO's mind. We still win. We're helped by any public conversation that focuses on gay people as actual human beings and undercuts the terrible stereotypes we're subjected to. And in this scenario, the conversation would be about us and our families instead of what's happening to Eich. There would be little question among the general public — and especially the undecided middle — about which side is the champion of freedom and dignity.
Many of you, obviously, will disagree with me. And as I said, this debate isn't going away. But we can make much better progress if we remember that it's not a debate between apologists of anti-gay bigotry and tyrannical haters of liberty, but between two noble, often complementary sets of values that occasionally collide.
Utah Backs Away from Regnerus Study
Jim Burroway
April 10th, 2014
A brief filed last month by attorneys representing the State of Utah in its same-sex marriage appeal cited Mark Regnerus's discredited study purporting to show that children raised by gay "parents" fared worse than children raised by straight parents. (In fact, Regnerus's study consisted of only two children who had been raised from birth by same-sex parents; both children did "pretty good," Regnerus admitted during his disastrous testimony before a Michigan court.) In the Utah brief, attorneys included Regnerus's study as demonstrating that "even when they have two caregivers of the same sex, children who grow up without a father or a mother are socialized in a way that undermines their ability to function effectively in a dual-gender society." They add, in a footnote:
Professor Regnerus' study has been criticized by advocates of the "moms-and-dads-are-interchangeable" theory. But in his thorough response, he concludes that, even accounting for his critics' concerns, the data "still reveal numerous differences between adult children who report maternal same-sex behavior (and residence with her partner) and those with still-married (heterosexual) biological parents.
That brief was filed in February. Regnerus was fully shellacked on the witness stand in Michigan a month later. And when the ruling came down that Michigan's ban on same-sex marriage was unconstitutional,  US District Court Judge Bernard Friedman devoted several pages to smacking down Regnerus's testimony and study.
So now it looks as though that whole episode has left the Utah lawyers feeling nervous. Yesterday, just a day before this morning's oral arguments, they filed a "Supplemental Authority clarifying position re: Regnerus study":
Utah files this supplemental letter in response to recent press reports and analysis of the study by Professor Mark Regnerus, which the State cited at footnotes 34 and 42 of its Opening Brief, and which addresses the debate over whether same-sex parenting produces child outcomes that are comparable to man-woman parenting.

First, we wish to emphasize the very limited relevance to this case of the comparison addressed by Professor Regnerus. As the State's briefing makes clear, the State's principal concern is the potential long-term impact of a redefinition of marriage on the children of heterosexual parents. The debate over man-woman versus same-sex parenting has little if any bearing on that issue, given that being raised in a same-sex household would normally not be one of the alternatives available to children of heterosexual parents.

Second, on the limited issue addressed by the Regnerus study, the State wishes to be clear about what that study (in the State's view) does and does not establish. The Regnerus study did not examine as its sole focus the outcomes of children raised in same-sex households but, because of sample limitations inherent in the field of study at this point, examined primarily children who acknowledged having a parent who had engaged in a same-sex relationship. Thus, the Regnerus study cannot be viewed as conclusively establishing that raising a child in a same-sex household produces outcomes that are inferior to those produced by man-woman parenting arrangements.
So get this: Utah is going to argue that allowing gay people to marry will have a long-term impact on children of heterosexual parents.  Umm, yeah. Good luck with that.
The Daily Agenda for Thursday, April 10
Jim Burroway
April 10th, 2014
TODAY'S AGENDA:
Tenth Circuit Court to Hear Utah Marriage Case: Denver, CO. Last December, Utah's same sex couples got an early Christmas Present when Federal District Judge Robert J. Shelby found the state's ban on same-sex marriage violated the U.S. Constitution's guarantees of equal protection and due process. Particularly satisfying to marriage equality advocates was seeing Judge Shelby quoting extensively from U.S. Supreme Court Justice Antonin Scalia's blistering dissent of  Windsor v. U.S., in which the high court struck down Section 3 of the Defense of Marriage Act. Judge Shelby also declined to stay his ruling pending an appeal, and by the time the U.S. Supreme Court issued its stay more than two weeks later (after the Tenth Circuit refused to do so), more than 1,300 Utah same-sex couples were legally married. The Obama Administration announced that the Federal government would recognize those couples' marriages, and the Utah State Tax Commission said that couples who filed their taxes as married on their Federal forms would be allowed to file the state taxes jointly.
Meanwhile, the Utah Attorney General's office has hired outside counsel to represent the state's appeal to the Tenth Circuit Court, which will hear oral arguments today in the case of of Herbert v. Kitchen. The oral arguments will be heard by a three judge panel consisting of Judge Paul Kelly (a George H.W. Bush appointee), Judge Carlos Lucero (a Clinton appointee), and Judge Jerome Holmes (a George W. Bush appointee). Judge Holmes was one of two Tenth Circuit judges who refused to issue a stage of Judge Shelby's ruling in December. The court has banned all audio and video recordings, as well as live "blogging, tweeting, emailing or any other broadcast mechanism or wireless communication." The court will post full audio on Friday. Oral arguments are scheduled to begin this morning at 10:00 a.m. MDT.
Events This Weekend: Women's Fest 2014, Camp Rehoboth, DE; Virgin London Marathon, London UK; Miami Beach Pride, Miami Beach, FL.
TODAY'S AGENDA is brought to you by:
TODAY'S BIRTHDAYS:
James Ogilvy, 7th Earl of Findlater, 4th Earl of Seafield: 1750-1811. The Scottish peer and landscape architect is known for his lavish British landscape garden designs in mainland Europe, where he spent most of his life. Some say he was exiled to Europe, but others say it was voluntary. In either case, the cause of his exile appears to be related to his homosexuality which, while a capital offense in Britain, was somewhat more tolerated on the mainland as long as things were kept discreet. And besides, they did like his gardens, particularly in Carlsbad, Bohemia, where he became a major patron of the city's charities and parklands. Findlater trail is still well-used today.
In 1803, Findlater's private secretary, Johan Georg Fischer purchased Helfenberg Manor near Dresden on Findlater's behalf. Its lands gave Findlater yet another opportunity to create a garden of considerable renown. Findlater died in 1811, and his will named Fischler his sole heir. Findlater's family in Scotland contested the will on the grounds that it was made "for a base cause," suggesting an unspecified immorality between the two. The lawsuit created a huge scandal, but Findlater's relatives were partly successful, having been awarded Findlater's lands and estate in Scotland. Fisher remained at the estate in Dresden until his own death in 1860, when he was buried alongside Findlater at the Loschwitz parish church.
Frances Perkins: 1880-1965. There's no doubt that Franklin Delano Roosevelt's New Deal forever changed America, mostly for the better. But what isn't well known is that the individual responsible for the lion's share of the New Deal's enduring legacy was Frances Perkins, who, as Secretary of Labor, already made history by becoming the first woman cabinet secretary barely thirteen years after the Nineteenth Amendment guaranteed women the right to vote. Lesser-known still was the fact that by being a woman, Perkins broke an important code in Washington society, one in which a Cabinet secretary was expected to guests to his home with his wife playing the role of gracious host, which entailed a lot of planning, coordinating, preparations, etc. Perkins, having no wife, could not be expected to perform all of those functions while also still put in a full day's work as Labor Secretary. Perkins's husband was of no use; he was permanently sidelined with debilitating mental illness. But her special friend, railroad heiress Mary Harriman Rumsey, came to the rescue, with a finely-appointed Georgetown home which the two shared, and where the consummate power-couple hosted dinner parties said to include Eleanor Roosevelt, Will Rogers, Margaret Bourke-White, Gen. Douglas MacArthur, and unknown Appalachian folk singers.
Perkins became interested in labor issues while in New York, where she personally witnessed the tragic Triangle Shirt Factory Fire of 1911. The fire killed 147 young men and women, mostly seamstresses, who were unable to escape because the owner locked the exists for fear that feared theft from his employees. Perkins joined a commission that investigated the fire and recommended changes to the state's labor laws. She then served in several labor-related commissions in state government under Gov. Alfred Smith. When Franklin D. Roosevelt was elected governor in 1929, Perkins served as his first State Commissioner of Labor. It would only be natural, then, that Perkins would follow him to Washington as his Labor Secretary when FDR was elected President.
When Perkins arrived in D.C., she was brimming with ideas. She saw hundreds of thousands of productive, employable people who were out of work, and she came up with an unemployment insurance fund which would be paid into during good years and drawn from in bad. She saw the elderly, no longer able to work, being thrown out of their homes after draining their life savings, and thought that there ought to be some kind of a social security that could protect them. She saw companies hiring children instead of adults to cut costs, children who should be in school and not supporting their families, and argued that child labor laws were needed. And with FDR's backing, she set about putting those ideas into action.
Perkins's most enduring legacy, Social Security, came about during a particularly trying time. While struggling to meet a Christmas 1934 deadline for her committee to complete its work designing the system, Rumsey died on December 19 from complications from a fall from a horse. Amid the intense political pressure of designing a brand-new federal program, Perkins also was mourning Rumsey's death, quietly and alone. And so on the very same week Rumsey died, Perkins called the committee members to her home — a home she would soon lose because only Rumsey could afford the rent — sat a bottle of Scotch on the table, and announced that no one would leave that night until the work was done.
As Labor Secretary, Perkins oversaw the creation of the Civilian Conservation Corps and the Federal Works Agency. She established the minimum wage and the forty-hour work week through the Fair Labor Standards Act. Perkins remained Labor Secretary for all four terms of FDR's presidency. In 1945, President Harry Truman asked her to serve in the Civil Service Commission, a post that she held until 1952 when her husband finally died. After her career in government service, she taught at Cornell until her death in 1965 at the age of 85.
Perkins' parents were Maine natives, and that's where she was buried. It's also where an eleven-panel mural celebrating labor throughout history — including colonial shoe cobblers, lumberjacks, "Rosie the Riveter, striking paper mill workers, and Frances Perkins in a conversation with a family — was on display at Maine's Department of Labor. In 2011, Maine's tea-party governor, Paul LePage, ordered the mural's removal. His spokesman claimed that the mural was reminiscent of "communist North Korea where they use these murals to brainwash the masses." LePage also ordered the re-naming of seven conference rooms, including one originally named for Perkins.
[Source: Kirsten Downey. The Woman Behind the New Deal: The Life and Legacy of Frances Perkins, Social Security, Unemployment Insurance,
(New York: Anchor Books, 2010)]
If you know of something that belongs on the agenda, please send it here. Don't forget to include the basics: who, what, when, where, and URL (if available).
And feel free to consider this your open thread for the day. What's happening in your world?
Uganda Police Raid Another HIV Service Provider
Jim Burroway
April 9th, 2014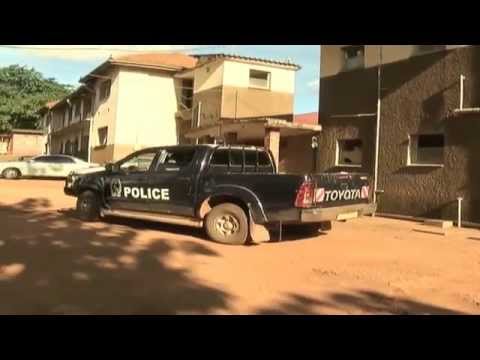 Last week, police in Kampala raided and shut down an HIV/AIDS Service provider funded by the U.S. military's Walter Reed Project. This morning, NTV Uganda reports on another raid taking place in the Nakasero district in downtown Kampala where most of the government and diplomatic buildings are located.
Kampala police yesterday released this statement concerning the raid at the Walter Reed Project. It appears that they had been sending undercover officers to the project. Note the depiction of materials describing safe sex practices as a "same-sex pornographic film."
Police received a report that an NGO based in Nakasero area of Kampala was carrying out recruitment and training of young males in unnatural sexual acts.
Police deployed crime intelligence officers to verify the claims, by infiltrating the project. Two officers undertook the assignment.

The officers were registered for training by the NGO, and given identification numbers. The training targeted youth between the ages of 18 and 25.The trainees were shown videos of men engaging in homosexual activity, and they were encouraged to bring along their sexual partners.

The trainees were further given literature describing safe sexual practice between males, as well as condoms and lubricant. They were each paid between UGX. 10,000 to UGX. 100,000, as transport refund, at the end of each training session. On 4th of April, 2014, crime intelligence officers observed a large number of participants being shown a same-sex pornographic film. The officers identified themselves to the facilitators, and asked for an explanation on what was happening.

On learning of the presence of the Police, the participants fled. One of the facilitators accompanied the officers to Jinja Road Police Station to assist in investigation, and was later released.

The NGO later complained to the Inspector-General of Police of harassment and unprofessional conduct by the officers involved, and the IGP has directed the Professional Standards Unit to investigate.

In the meantime, we appeal to all persons who may have participated in this training, or have information that could assist the Police in the investigation, to volunteer such information to the Police.

Fred Enanga

Police Spokesman
Uganda Police Force
The Daily Agenda for Wednesday, April 9
Jim Burroway
April 9th, 2014
TODAY'S AGENDA:
Events This Weekend: Women's Fest 2014, Camp Rehoboth, DE; Virgin London Marathon, London UK; Miami Beach Pride, Miami Beach, FL.
TODAY'S AGENDA is brought to you by:

West Coast Production Company opened on Veteran's Day of 1977, in an old building a few blocks from San Diego's first disco, the Ball Express. The DJs at WCPC quickly outclassed the competition, with WCPC gaining a reputation for breaking much of the disco music in the late 1970s. WCPC weathered the changing tastes in music through the 1980s, but by 1996 the club had run its course.
TODAY IN HISTORY:
Freud's Letter to a Concerned Mother: 1935. At the turn of the twentieth century, the most common opinion about homosexuality among psychiatrists was that it was the result of natural degeneracy, which was a kind of a theory of evolution in reverse. (for more detailed descriptions of Degeneracy Theory, see Sep 3, Dec 27 or Feb 7). But Sigmund Freud challenged that prevailing theory early in his career. In his Three Essays on the Theory of Sexuality, Freud argued that if degeneracy theory were a valid explanation, it would mean that gay people who have to exhibit not many different behaviors from the norm, but their "efficient functioning" would have to be limited as well. Freud however found gay men and women who exhibited no other behavioral problems, and rather than exhibit unimpaired functioning but many were "indeed distinguished by specially high intellectual development and ethical culture." If gay people were truly the product of degeneracy, none of his observations would make sense.
In 1935, Freud outlined some of these beliefs again in a letter which is often described as being to "an American mother" The letter has been so described perhaps because it was sent anonymously to the American sexologist Dr. Alfred Kinsey from "a grateful mother." We don't actually know who that mother was. Kinsey, in turn, shared it with the American Journal of Psychiatry, where it appeared in the April 1951 edition. The handwritten letter reads as follows:
April 9th, 1935.

Dear Mrs. ——

I gather from your letter that your son is a homosexual. I am most impressed by the fact that you do not mention this term yourself in your information about him. May I question you, why you avoid it? Homosexuality is assuredly no advantage but it is nothing to be ashamed of, no vice, no degradation, it cannot be classified as an illness; we consider it to be a variation of the sexual function produced by a certain arrest of sexual development. Many highly respectable individuals of ancient and modern times have been homosexuals, several of the greatest men among them. (Plato, Michelangelo, Leonardo da Vinci, etc.) It is a great injustice to persecute homosexuality as a crime and cruelty too. If you do not believe me, read the books of Havelock Ellis.

By asking me if I can help, you mean, I suppose, if I can abolish homosexuality and make normal heterosexuality take its place. The answer is, in a general way, we cannot promise to achieve it. In a certain number of cases we succeed in developing the blighted germs of heterosexual tendencies which are present in every homosexual, in the majority of cases it is no more possible. It is a question of the quality and the age of the individual. The result of treatment cannot be predicted.

What analysis can do for your son runs in a different line. If he is unhappy, neurotic, torn by conflicts, inhibited in his social life, analysis may bring him harmony, peace of mind, full efficiency, whether he remains a homosexual or gets changed. If you make up your mind he should have analysis with me — I don't expect you will –, he has to come over to Vienna. I have no intention of leaving here. However, don't neglect to give me your answer.

Sincerely yours with kind wishes,
Freud.

P. S. I did not find it difficult to read your handwriting. Hope you will not find my writing and my English a harder task.
It would take another four decades before the American Psychiatric Association would finally catch up with Freud's finding that homosexuality "cannot be classified as an illness."
[Sources: Sigmund Freud. Three Essays On The Theory Of Sexuality
. Translated and edited by James Strachey. (New York: Basic Books, 2000): 4-5.
Sigmund Freud. "Letter (to an American mother, 1935)" American Journal of Psychiatry 107, no. 10 (April 1951): 786-787.]
55 YEARS AGO: Daily Express Calls for Homosexual Purge from London's Theaters: 1959. Under the ownership of Canadian-born Max Aitken (who, in 1917, became the first Lord Beaverbrook when he was granted a peerage), London's Daily Express had long enjoyed a reputation for both forming and reflecting the prejudices and outrages of its conservative and working class readers. Following World War II, the Express newspapers enjoyed the world's largest circulation and Beaverbrook was known as "the first Baron of Fleet Street." In 1959, author and historian John Deane Potter took to the pages of the Daily Express to warn its readers about a terrible menace in London's theater district:
I read with dismay the news yesterday that a 31-year-old South African called John Cranko was fined £10 at Marlborough-street police court.

It was not the fine. It was the man and the offence. Because he pleaded guilty to a crime which has become known as the West Side vice.

Cranko is the latest on the list of famous stage names who have been found guilty of this squalid behaviour. He is a talented man of the theatre. He was the co-author of the spectacularly successful review "Cranks."

The private lives of people, whether they are a brilliant ballet designer and author like Cranko, or an ordinary office worker on the 6.15, should, according to the Wolfenden Report, be their own business. But this question is public business.

It has become a sour commonplace in the West End theatre that unless you are a member of an unpleasant freemasonry your chances of success are often lessened.

For the theatre is far too full of people belonging to a secret brotherhood.

Most of them are not tortured misfits. They do not want psychiatric treatment or cures.

They live complacently in their own remote world, with its shrill enthusiasms.

But they are evil. For two reasons.

One is their PERSONAL POWER.

Corruption is an outmoded word that used to be thundered with hellfire vigour from Victorian pulpits. Now this West End weakness is the subject of sophisticated wit.

Their chi-chi world may seem remote from the normal theatregoer. Except for this.

If your son wants to go on the stage — what will his future be? It is a shivering thought.

So many talented young men have said to me: "It is no good in the theatre unless you are camp. You must be queer to get on."

Those are just two expressions from the cryptic slang they use to describe the social disease from which they suffer.

The boy, whatever his talents, may become bitter and frustrated.

Or worse. He does not have to travel far along the corridors of the West End back-stage to meet the smooth, unspoken. proposition. He may, through ambition, try to play along with it. And, make no mistake, many of these men take pleasure in corrupting the young.

Danger number two is their PROFESSIONAL POWER.

Some of the stuff they produce is beautiful, witty, and clever. But too often they try to foist upon the public a false set of values.

What is often received with trills of praise by the closed West End set remains puzzling to the formal mind of the average theatregoer who is unaware of the lace-like intricacies of the decor or the obscure oddities of the plot.

And the theatre has an expensive flop on its hands.

No one likes to indulge in a Jehovah-like loftiness about other people's lives.

But I repeat: these are evil men. They have spun their web through the West End today until it is a simmering scandal.

I say they should be driven from their positions of theatrical power.
[Source: John Deane Potter. "Isn't It About Time Someone Said This... Plainly and Frankly"  The (London) Daily Express (April 9, 1959). As reprinted in The Mattachine Review 5, no. 6 (June 1959): 21.]
40 YEARS AGO: APA Membership Affirms Decision To Remove Homosexuality From DSM-II: 1974. When the American Psychiatric Association's board of trustees ratified the Nomenclature Committee's recommendation to remove homosexuality from the second edition of the Diagnostics and Statistics Manual (DSM-II, the APA's official list of mental disorders — see Dec 15), the faction within the APA opposing the move, led by Charles Socarides, vowed to overturn the board's decision and return the nation's gays and lesbians to the ranks of the mentally ill. Socarides's Ad Hock Committee Against the Deletion of Homosexuality from DSM-II moved quickly to put the board's decision to a vote of the membership. This demand was most remarkable: having lost the scientific argument, the dissident committee turned to the organization's by-laws — which were intended to democratize the APA's policy decisions — and turn it into a referendum on a scientific finding. In other words, they wanted to put facts up for a vote.
The APA board was appalled at the thought of asking the membership to vote on a scientific finding, but the wording of the bylaws left them no choice. The day after board's decision to delete homosexuality from the DSM they set a date for the referendum. Ballots were mailed out to the membership, and the controversy was hotly debated in the APA's publication Psychiatry News. On April 9, 1974, the APA released the results:
Result
Favoring the board's decision
5,854
58%
Opposing the board's decision
3,810
37%
Abstaining
367
3%
Invalid votes
9
<1%
Not voting on this issue
51
<1%
TOTAL
10,091
Socarides and others were never able to reconcile themselves to the APA's decision. In 1992, Socarides joined Benjamin Kaufman and Joseph Nicolosi in founding the National Association for Research and Therapy of Homosexuality (NARTH), which continues to argue that homosexuality is pathological and can be cured, against all scientific evidence to the contrary.
[Source: Ronald Bayer. Homosexuality and American Psychiatry: The Politics of Diagnosis
 (Princeton, NJ: Princeton University Press, 1987): 138-150.]
TODAY'S BIRTHDAY:
Cynthia Nixon: 1966. Daughter of actress Anne Knoll and radio journalist Walter E. Nixon, Cynthia Nixon already was in two simultaneous hit Broadway plays while also a freshman at Barnard College in 1984. Her roles were short and the two theaters were just two blocks from each other, close enough that she could run from one to the other in time to get dressed and deliver her performances. She had minor roles in a number of films and made-for-TV movies before landing her first major supporting part in 1986′s The Manhattan Project. But of course, her best-known role was that of Miranda Hobbes in HBO's Sex and the City, which ran from 1998 to 2004 and spawned two moves, one okay and one awful. In 2006, she won a Tony for Best Actress in the Pulitzer Prize-winning drama Rabbit Hole and she won a 2008 Emmy for a guest appearance in an episode of Law & Order: Special Victims Unit. In 2009, she shared a Grammy, with Beau Bridges and Blair Underwood for Best Spoken Word Album for the audio CD of Al Gore's An Inconvenient Truth.
But perhaps her most important prize came in May of 2012 when she married her partner, Christine Marinoni after a three year engagement. When she came out in 2007, Nixon, who had been previously married to photographer Danny Mozes, said "I don't really feel I've changed. I'd been with men all my life, and I'd never fallen in love with a woman. But when I did, it didn't seem so strange. I'm just a woman in love with another woman."
If you know of something that belongs on the agenda, please send it here. Don't forget to include the basics: who, what, when, where, and URL (if available).
And feel free to consider this your open thread for the day. What's happening in your world?
Simpson becomes face of Wyoming marriage movement
Timothy Kincaid
April 8th, 2014
You may not have thought of Alan Simpson in years. You may not even recognize the name. But if you live in Wyoming, there's a good chance that you've voted for Simpson or one of his relatives.
Simpson's father, Milward Simpson, was Montana Governor from 1955 to 1959 and US Senator from the state from 1962 to 1967. Peter Simpson, Alan's brother, served in the state House of Representatives from 1981 to 1984 and ran for Governor in 1986. And his son, Colin Simpson, served in the state House of Representatives from 1999 to 2010 (two years of which he was Speaker) and ran for Governor in 2010.
Alan himself served in the Wyoming House from 1965 to 1977 before going on to represent the state in the US Senate from 1979 to 1997 and was on the short list for 1988 Veep consideration. Most recently he served, at President Obama's request, with Erskine Bowles as co-chair of the National Commission on Fiscal Responsibility and Reform.
Today he became the face of the marriage equality movement in the state. The following ad is playing on stations in Wyoming.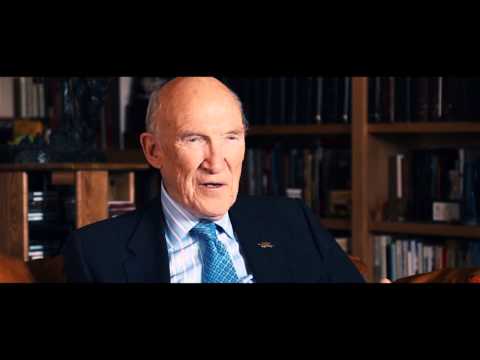 Simpson has long been a supporter of our community. In 2001 he helped create Republican Unity Coalition, an organization designed to make the GOP more inclusive and to counter hostile voices in the party. At his request, President Gerald Ford joined the group, becoming the only US President – to date – to join a gay advocacy group.
No doubt other Republicans will try and counter this message. But Simpson's advocacy stands a strong chance of swaying opinion.
U.S. Suspends Ugandan HIV Research Project
Jim Burroway
April 8th, 2014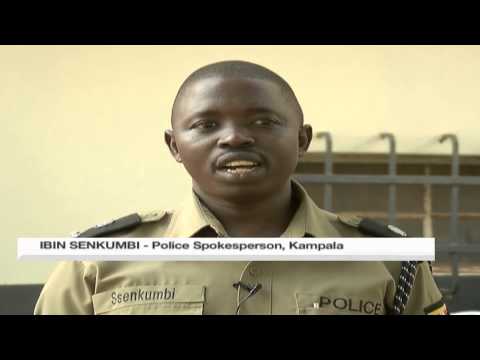 Last week, we briefly mentioned reports coming out of Uganda that police had raided the Makerere University Walter Reed Project, a U.S.-funded joint project with the university and the U.S. military's HIV research program. NTVUganda reports more on the raid above, which comes as a direct consequence of the enactment of the Anti-Homosexuality Act. One of the provisions of the act criminalizes "promotion" of homosexuality and another provision criminalizes "aiding and abetting" homosexuality. The U.S. State Department has responded by suspending the program:
We are deeply concerned that a U.S.-funded health clinic and medical research facility, the Makerere University Walter Reed Project (MUWRP), was raided by Ugandan authorities on April 3, leading to the arrest of one of the facility's employees, allegedly for conducting "unethical research" and "recruiting homosexuals." While that individual was subsequently released, this incident significantly heightens our concerns about respect for civil society and the rule of law in Uganda, and for the safety of LGBT individuals.

The MUWRP is engaged in efforts to improve public health and save lives. The Ugandan government is responsible for protecting all of its people, and attacks and intimidation of health care workers are unacceptable. The safety of health workers must be respected. We have temporarily suspended the operations of MUWRP to ensure the safety of staff and beneficiaries, and the integrity of the program.
This suspension comes just three weeks after the Obama Administration announced an increase in military advisers, special forces and aircraft to Uganda to aid in its battle against the insurgency led by Joseph Kony and his Lord's Liberation Army.
The Daily Agenda for Tuesday, April 8
Jim Burroway
April 8th, 2014
TODAY'S AGENDA is brought to you by:

Lost and Found got off to a rough start when it opened in 1971: its unannounced admissions policy appeared to have excluded African-Americans, women, and people in drag. After several months of picketing and negotiations with a group calling themselves the Committee for Open Gay Bars, the owners relented and Lost and Found would become legendary for its spectacular drag shows. Lost and Found lasted for the next 27 years, with a two year period beginning in 1991 when it temporarily adopted the name Quorum. Lost and Found closed in 1998. Since then, the entire block has been razed and redeveloped into condos.
TODAY'S BIRTHDAY:
Michael Bennett: 1943-1987. He was something of a dancing prodigy, dropping out of high school at age sixteen to join a touring company of West Side Story. His Broadway debut was in Subways Are for Sleeping (1961). But by the mid-1960s, he decided to focus more on choreography than dancing. The first two shows he choreographed were commercial failures: A Joyful Noise (1966), and Henry, Sweet Henry (1967). His first success as choreographer came with the Bacharach and David musical Promises, Promises (1968), which he followed with Coco (1969), and Sondheim and Prince's Company (1970) and Follies (1971), which won him two Tonys. In 1973, he took over the troubled musical Seesaw, but only after demanding complete directorial and choreographic control. The producers agreed, and he replaced both the show's director and choreographer and claimed a writing credit as well. Seesaw won him a Tony for best choreographer.
Bennett's next project would be his most ambitious. He decided to do a show about the lives of dancers. But instead of commissioning a script, he spent the next hear conducting hundreds of hours of taped interviews with Broadway dancers. A Chorus Line debuted off-Broadway in May 1975, and moved to Broadway's Shubert Theater on July 25, and stayed there for the next fifteen years. The musical won nine Tonys, all eight Drama Desk Awards for which it was nominated, and a Pulitzer. Bennett would come to regard A Chorus Line as something of a mixed blessing, as the many international companies demanded so much of his time.
While Bennett would go on to have several more critical and commercial successes, but A Chorus Line would always be the high water mark. His next musical, Ballroom (1978), was a commercial failure despite earning eight Tony nominations. Bennett won for Best Choreography, the only Tony that Ballroom won. He had another hit with Dreamgirls (1981, and another Tony for Bennett's choreography).
Bennett was bisexual, with numerous affairs with both men and women throughout his life. He had a long and stormy relationship with dancer/singer/actress Donna McKechnie, for whom he created the lead role in A Chorus Line. They married in 1976, divorced four months later, and remained close friends until his death. He had an affair with Sabine Cassel, who was then the wife of French actor Jean-Pierre Cassel, but that relationship soured. He was also linked with choreographer Larry Fuller, dancer Scott Pearson, and Gene Pruitt, who lived with Bennett for the last eight months of his life in Tucson, Arizona, where he went for treatment for AIDS and where he died on July 2, 1987 at the age of forty-four.
Sean Kennedy: 1987-2007. He would have been twenty-seven today if he hadn't been killed on May 16, 2007 at about 3:45 a.m. as he left a local bar in Greenville, South Carolina. According to local news reports, Stephen Andrew Moller got out his his car, walked up to Sean, called him a faggot, and punched him hard enough to break several facial bones. When Sean fell, his head hit the pavement so hard that his brain separated from his brain stem. Fifteen minutes later, one of Sean's friends received a voice mail from Moller:
Hey. (laughter) Whoa stop. (laughter) Hey, I was just wondering how your boyfriend's feeling right about now. (laughter) (??) knocked the fuck out. (laughter). The fucking faggot. He ought to never stick his mother-fucking nose (??) Where are you going? Just a minute. (laughter). Yea boy, your boy is knocked out, man. The motherfucker. Tell him he owes me $500.00 for breaking my goddamn hand on his teeth that fucking bitch.
Greenville County sheriff's office arrested Moller as part of a homicide investigation; his arrest warrant described the act as "a result of the defendant not liking the sexual identity of the victim." But by the time the case reached the grand jury in October, the indictment was reduced to involuntary manslaughter, for which South Carolina law set the maximum penalty at five years. Moller's attorney argued that Moller "had no idea (Sean) was gay until after the fact. It's just a freak incident that should never have happened."
As part of a plea deal, Moller was sentenced to three years, minus seven months for time served. After getting his GED, Moller's sentenced was reduced again and he was released after just 13 months, his goddamn hand having healed quite nicely in the meantime.
If you know of something that belongs on the agenda, please send it here. Don't forget to include the basics: who, what, when, where, and URL (if available).
And feel free to consider this your open thread for the day. What's happening in your world?
The Daily Agenda for Monday, April 7
Jim Burroway
April 7th, 2014
TODAY'S AGENDA is brought to you by:

Here's another one that's gone without a trace. The address today is nothing more than a small, narrow parking lot next to a Dollar Store in Chicago's Little India.
TODAY'S BIRTHDAYS:
Pearl M. Hart: 1890-1975. She was born as Pearly Minne Harchovsky in Traverse City, Michigan, the youngest of five children of Orthodox Jewish émigrés from Russia, and the only child in the family born in the U.S. The family moved to Chicago's near west side when her rabbi father took a job as a kosher inspector for Jewish butchers. Her passion for social justice began when she left school at fourteen to work in a garment factory to help support the family, and quickly became a leader in the adult/male dominated union. A few years later she began attending classes at the John Marshall Law School, changed her name to Hart, and in 1914, was admitted to the Illinois Bar.
In 1915, she became among the first women adult probation officers in Chicago. Her early interest was in the needs of children, and she set about drafting legislation, serving on committees and speaking to audiences to reform the juvenile court system. Her attention to children led her to notice the problems of women who were passing through the legal system, many of them charged with prostitution. In 1933, she volunteered to serve as the first public defender in the morals court. Before then, women defendants typically couldn't afford lawyers, and the court's conviction rate was about ninety percent. Hart reversed that trend after only four months when the conviction rate plummeted to ten percent.
In the 1950s McCarthy era, Hart turned her attention to those who were being accused of subversion against the U.S. government, mostly in defending foreign-born clients who were facing deportation for allegedly working for so-called subversive organizations. One client, George Witkovich, who had received a deportation order, appeared at an immigration hearing and, on Hart's advice, refused to answer questions about activities and affiliations on the grounds that they were irrelevant to whether he should be deported. The U.S. government sued, she counter-sued, and the court cases led eventually to a 1957 U.S. Supreme Court victory in U.S. v. Witkovich, which held that even non-citizens were protected by the constitutional rights of free association and free speech.
Hart also defended another class of so-called subversive — the sexual kind. Her clients included hundreds of gay men who were arrested for soliciting, or who were entrapped or rounded up in bar raids. Many of the arrests were little more than shakedown operations conducted by the notoriously corrupt Chicago police, and it was common knowledge that bribes paid to the right person would result in the charges being dropped. Hart steadfastly refused to get involved in bribery, and instead demanded jury trials, which also tended to have the same effect. That earned her the nickname of the "Guardian Angel of Chicago's Gay Community."
In 1965, she co-founded Mattachine Midwest, a Chicago-based gay rights group, and served as its legal counsel. Most of Mattachine Midwest's job, according to president Jim Bradford, was "making the police behave." In a May 1969 speech to the Mattachine membership she urged a "more aggressive" public posture on gay rights, two months before Stonewall.
Throughout her life, Hart remained very circumspect about her private life. She never publicly identified as a lesbian, although she had two long-term relationships. The first was with actress and singer J. Blossom Churan. They met at around 1920 and moved in together a few years later after Hart's parents died. Churan was Hart's first great love, but by the 1940s, Churan was bored and began an affair with a physician, Bertha Isaacs. Rather than lose Churan to Isaacs, Hart invited Isaacs to move in with the two of them, and all three lived together until Churan's death in 1973.
Hart's second major relationship was with pulp fiction writer and poet Valerie Taylor (see Sep 7). They met in 1961, and became close in 1963. Taylor took an apartment around the corner from Hart's home and, as she put it, accepted the "neurotic situation" at the Hart residence. Taylor was devoted to Hart for the rest of Hart's life. But as Hart lay dying of pancreatic cancer in 1975, Taylor was denied entrance to Hart's hospital room thanks to the hospital's families-only policy. By the time a friend intervened, Hart was already in a coma.
In 1981, the Midwest Gay and Lesbian Archive and Library changed its name to the Henry Gerber-Pearl M. Hart Library. Hart was inducted in the Chicago Gay and Lesbian Hall of Fame in 1992 and her home was marked with a Chicago Tribute Marker of Distinction in 2001.
Before she died, Hart had expressed her one regret in life: that she had no sons or grandsons to say kaddish for her. The Mattachine Midwest president reminded her that grateful members of that organization were her sons and grandsons, and they would gladly say kaddish. In 1991, Taylor published her last poem dedicated to the love of her life:
Kaddish

March 22
I light yahrzeit candles,
dust your photograph
that watches over my bed
and remember your touch.

You are an institution now,
a library,
a scholarship for women lawyers.

As long as I breath
you are a living woman
moving through my mind.
[Sources: Karen C. Sendziak. "Pearl M. Hart (1890-1975)." In Vern L. Bullough's Before Stonewall: Activists for Gay and Lesbian Rights in Historical Context
(New York: Harrington Park Press, 2002): 56-62.
Marie J. Kuda. "Legal Pioneer: Pearl M. Hart, 1890-1975." In Tracy Baim's Out and Proud in Chicago: An Overview of the City's Gay Community
 (Evanston, IL: Agate Surry, 2008): 26-27.]
Harry Hay: 1912-2002. Hay was more than just a co-founder of the Mattachine Foundation (see Nov 11; renamed Mattachine Society two years later) which became the first successful organization of gay men (and, to a much lesser extent, lesbians). It wasn't the first such organization designed to bring gay people together. That distinction went to the short-lived Chicago Society for Human Rights, which didn't last a year (See Dec 10). But Hay was a curious and tenuous link between the Chicago group and the Mattachines when, in 1930, at the age of 17:
I enticed an "older" gentleman (he must have been at least 33 ) to "bring me out" by finagling his picking me up in Los Angeles's notorious Pershing Square. Poor guy–he was appalled to discover, subsequently, that I was both a virgin and jailbait. Champ Simmons didn't really turn me on, but he was a very decent human being; he was gentle and kind and taught me a great deal.

…Champ, the guy I seduced into picking me up and bringing me out into the gay world, had himself been brought out by a guy who was a member of that Chicago group. So I first heard about that group only a few years after its sad end. My impression was that the society was primarily a social thing. But just the idea of gay people getting together at all, in more than a daisy chain, was an eye-opener of an idea. Champ passed it on to me as if it were too dangerous; the failure of the Chicago group should be a direct warning to anybody trying to do anything like that again.
Hay wasn't put off by dangerous ideas, a propensity which would always mark him as a controversial figure throughout his life. He joined the Communist Party in 1934, and remained a member until the early 1950s. He also became active in theater, where he briefly became the lover of actor Will Greer. In 1938, he married at the urging of his therapist and party members. He and his wife adopted two daughters, but the couple divorced in 1951.
In 1948, Hay went to a party at USC with several other gay men who supported the presidential campaign of Progressive Party candidate Henry Wallace. It was at that party that Hay conceived of organizing a gay activist group. His first efforts to found the "Bachelors for Wallace" failed, but Hay stuck with the idea of creating an organization specifically for gay people. Finally, on November 11, 1950, Hay and several others met at Hay's home for the first meeting of "The Society of Fools", which later became the Mattachine Foundation, named after the Medieval French secret societies of masked men whose anonymity allowed them to criticize the ruling monarchs. As the Mattachines got off the ground, Hay left the Communist Party, which didn't allow gays to be members.
By 1953, Mattachine grew to over 2,000 members in Southern California. And also by 1953, Sen. Joseph McCarthy's red and pink scares were in full swing. With homosexuality being equated with subversion and treason, many Mattachine members became concerned about the communist connections of some of Mattachine's founders, principally, Hay. They were also concerned that the Mattachine Foundation was being too public and too "radical" in advocating for gay people. When Hal Call and other Mattachine members from San Francisco sought to amend the Mattachine's constitution to oppose "subversive elements" and to affirm that members were loyal to the U.S., Hay resigned, he said later, to save the organization from investigations related to the Red Scare. (In 1955, Hay would, in fact, be called to testify before the House Un-American Activities Committee.) The Foundation then re-organized itself into the Mattachine Society, elected publicly named directors for the first time, disavowed its prior links with Hay, and reassured the public that the organization had no interest in changing the nation's sodomy laws.
In the 1960s, Hay and his partner, John Burnside, became involved again with gay activism, helping to found the North American Conference of Homophile Organizations (NACHO), the Los Angeles chapter of the Gay Liberation Front, and, in 1979, a gay spirituality movement called the Radical Fairies. It was during this time when his opposition to assimilationist attitudes within the gay community really began to stand out:
"We pulled ugly green frog skin of heterosexual conformity over us, and that's how we got through school with a full set of teeth," Hay once explained. "We know how to live through their eyes. We can always play their games, but are we denying ourselves by doing this? If you're going to carry the skin of conformity over you, you are going to suppress the beautiful prince or princess within you."
Hay's concept of homosexuality, it could be said, was more of a nineteenth century conception than a twentieth century one. He was enamored with the concepts of androgyny, with some of his ideas being similar to the nineteenth-century formulation of homosexuality being a "third sex." He was influenced by Edward Carpenter, who wrote of gay people as a distinct, well-defined group with its own unique ideals that set if apart from society. Carpenter also wrote of "Greek love" and its pederastic ideals. This perhaps explains how Hay's radical and anti-assimilationist politics could reach its most controversial limits when, in the early 1980s, he protested NAMBLA's exclusion from LGBT organizations and activities. He was forcibly removed from the Los Angeles pride parade in 1986 when he showed up with a sign reading "NAMBLA walks with me." Even some of Hay's most dedicated supporters and closest friends couldn't abide this stance. The majority of the gay community had grown, matured, and move in directions that Hays couldn't accept.
This is perhaps the most difficult aspect of Hay's legacy that we are left to grapple with. And yet, without Hay's extremely radical idea — radical for 1950 — that gay people should come together from out of the shadows and begin to ask for simple things like the freedom to gather in bars or not to be arrested or not to have their newsletters and magazines confiscated by the post office, it's hard to know how long the fruition of a far more radical idea would have been delayed — the extremely radical, impossible-to-fathom-in-1950 idea that gays and lesbians could assimilate, that they could become police officers, run businesses, publish newspapers, serve in the military, run for office, marry, raise children, join PTAs and churches and car pools and homeowners associations and march openly in parades down the middle of public streets in June, and do all of those things without hiding or retreating back into the closet. If Hay saw himself as the sworn enemy of assimilation, his pioneering efforts in 1950 were ultimately what made that assimilation possible. And for that, I think that perhaps the late Paul Varnell put it best:
Hay may have been wrong about almost everything. But in the end we do not insist that founders have the right answers, not even ask the right questions. We can honor them as founders and leave it at that.
Janis Ian: 1951. She was only thirteen when she wrote her first hit single, "Society's Child." The song's subject, about a young girl's interracial romance, was way too controversial for radio stations to touch when it was first released in 1964. Re-released again, and then again, the third time proved to be the charm in 1967 when "Society's Child finally made it to number fourteen on Billboard's Hot 100. She was on the verge of being a one-hit wonder when "At Seventeen" was released in 1975. It hit number one on Billboard's Adult Contemporary charts, dragged her album, Between the Lines to the number one spot on Billboard's Album chart, and earned her a Grammy for Best Pop Vocal. She performed "At Seventeen" as the very first musical guest for Saturday Night Live's debut that year. Thanks to the lyric, "To those of us who knew the pain / of valentines that never came," she reportedly received over four hundred Valentine cards on Valentine's Day 1977.
Ian's career since then has been considerably more low-keyed, although she has never stopped recording and touring. In 1993, her album Breaking Silence broke several silences, including the silence of her closet. She married Patricia Snyder in 2003. In 2008, Ian published her autobiography, Society's Child
, to critical acclaim. Her audio CD of Society's Child
earned a Grammy in 2013 for Best Spoken Word Recording.
If you know of something that belongs on the agenda, please send it here. Don't forget to include the basics: who, what, when, where, and URL (if available).
And feel free to consider this your open thread for the day. What's happening in your world?
The Daily Agenda for Sunday, April 6
Jim Burroway
April 6th, 2014
TODAY'S AGENDA:
Events This Weekend: Brighton Marathon, Brighton, UK; Belgian LGBT Film Festival, Brussels, Belgium; Spring Diversity, Eureka Springs, AR; Sunshine Stampede Gay Rodeo, Ft. Lauderdale, FL; Dinah Shore Weekend, Palm Springs, CA; Phoenix Pride, Phoenix, AZ.
TODAY'S AGENDA is brought to you by:

Steve Suss bought Portland, Oregon's Focal Point in 1971. Before then, it had been the Fiddler's Three, Roman's Tavern, and Somebody's Place. Suss also owned the adjoining Embers, which backed up to Focal Point. His disco, Castaway's Lounge, was just two blocks away to the south. The Focal Point/Embers block has been razed and redeveloped, and Castaways is now a seafood restaurant.
TODAY IN HISTORY:
Study of 100 Homosexuals: 1957. There had been a string of high profile arrests of very prominent and well-known men in Britain in the early 1950s, including Lord Montagu (see Oct 20), his cousin, Maj. Michael Pitt-Rivers, and journalist Peter Wildeblood (see May 19), all of whom had been charged and convicted of homosexual offenses. Their arrests opened the debate over whether homosexual acts between consenting adults should remain criminalized. In 1954, the Home Secretary, David Maxwell-Fyfe, convened a committee to study the issue under the leadership of Lord John Wolfenden, and they would study the question for the next three years. The multi-disciplined committee, which included theologians, psychiatrists, educators, judges, lawyers, and several other leading figures, was tasked with reviewing the medical, legal, and moral aspects of homosexuality (along with prostitution, as laws forbidding it were also open for discussion.)
One of the psychiatrists on that committee was Dr. Desmond Curran of the Department of Psychiatry at St. George's Hospital in London. Curran and fellow researcher Dr. Denis Parr, took on the task of preparing a study of 100 gay men, which appeared in the April 6, 1957 edition of the British Medical Journal titled "Homosexuality: An Analysis of 100 Male Cases Seen in Private Practice."
The men described in this paper were referred to the authors for evaluation and treatment for the following reasons:
Criminal charge or executive consequences thereof: 30
Worry over homosexual propensities (for example, "Can I change?") as the presenting complaint: 25
Various psychological problems (for example, depression, excessive drinking) rather than direct worry over homosexuality as the presenting complaint: 22
Pressure from friends or relatives: 12
Marital difficulties, including impotence: 5
Homosexual jealousy or deprivation reactions: 2
Fear of scandal arising from homosexual acts: 2
The authors noted that homosexuality was a criminal offense in Britain in three very distinct ways. The crime of "buggery," which was generally interpreted as penetrative anal intercourse, carried a maximum penalty of life imprisonment. The crimes of "indecent assault" and "gross indecency" provided maximum penalties of ten years and two years respectively. "Indecent assault" generally was used for sexual behavior with minors under the age of 16, while "gross indecency" was any contact or exposure of genitalia for sexual excitement.
One problem with the published research on gay men was that virtually all of it was based on clinical or criminal populations, which Curran and Parr acknowledged would not necessarily be representative of the general population of gay men. In their report, they acknowledged that their sample would likely exhibit higher rates of psychiatric problems or criminal recidivism. But when they looked into the files of these 100 men who had been referred to their practice, the authors observed:
…[I]n spite of the probability that any group of homosexuals referred to a psychiatrist might be expected to be heavily weighted in the direction of psychiatric abnormality, no fewer than 51 % were considered to be free from gross personality disorder, neurosis, or psychosis during their adult lives. Only one was certifiably defective and none certifiably insane. They included a number of important and talented individuals of high integrity, successful, efficient, and respected members of the community. Only two had been on any criminal charge other than homosexuality. Very few showed the traditional "pansy" picture of homosexuals; indeed, only 21 were noted to have at all obvious homosexual personality traits, only one of these being a paedophiliac.
As for the treatment programs the men underwent:
The objects of treatment can be arbitrarily divided under four main headings : (1) change in direction of the sex urge, (2) greater continence, (3) greater discretion, and (4) better adaptation to the sexual problem and to life in general.
The authors don't go into much detail of what kind of treatment the men underwent, saying simply that "treatment consists in a mixture of physical, psychological, social, and environmental measures, in varying proportions according to the case." In general, it appears to have been confined to psychotherapy or simple counseling, although in some cases the "prescription of medications or environmental adjustments" were noted. As for the attempts at changing sexual orientation, the results weren't very encouraging:
Of the 59 patients about whom sufficient information was available, 9 (or roughly 1 in 6) reported less intense homosexual feelings, or increased capacity for heterosexual arousal, 3 became more homosexual in preference than when first seen, and no change, even of a minor order, was found in the sexual orientations of the other 47. When a change was found it often amounted only to a slight alteration in the balance of masturbatory fantasies.
Eight of the nine who claimed a "slight alteration" toward heterosexuality were classified as bisexual or "predominately" homosexual (as distinct from "100% homosexual"). What isn't stated in the article is how many of those who claimed to have experience a "slight alteration" were among the thirty men who faced criminal charges. This would be important; the authors noted elsewhere in their paper that those who were criminally charged had "come in the hope of establishing medical reasons for mitigating the rigours of the law."
Since the prospect of "slight alteration" of homosexuality was minimal, the only other question remaining was whether there was anything intrinsically wrong with being gay. Curran and Parr found little evidence for it:
Only half the patients showed significant psychiatric abnormality other than their sexual deviation, and such associated abnormalities were often slight. Moreover, many of these abnormalities were explicable as a reaction to the difficulties of being homosexual. Symptomatic homosexuality was rare. If homosexuality is a disease (as has often been suggested), it is in a vast number of cases monosymptomatic, non-progressive, and compatible with subjective well-being and objective efficiency. In our series, both practising and non-practising homosexuals were on the whole successful and valuable members of society, quite unlike the popular conception of such persons as vicious, criminal, effete, or depraved. Only one-fifth were at all obviously " pansy," and we found no reason to regard most of the patients as physically, intellectually, or emotionally immature (unless the basic criterion for " immaturity" is that of being homosexual-a circular argument).
This study, among others, would find its way into the Wolfenden Report later that year, which recommended that "homosexual behaviour between consenting adults in private should no longer be a criminal offence" (see Sep 4). It would take Parliament another ten years to act on that recommendation.
[Source: Desmond Curran and Denis Parr. "Homosexuality: An analysis of 100 male cases seen in private practice." British Medical Journal 1, no. 5022 (April 6, 1957): 797-801. Available online for free at PubMed Central.]
TODAY'S BIRTHDAY:
Rob Epstein: 1955. He was nineteen years old when he answered an ad in a San Francisco alt-weekly for "a non-sexist person to work on a documentary film on gay life." That led to his becoming the youngest filmmaker in the six-member collective, the Mariposa Film Group, which The collective produced the landmark 1977 documentary Word Is Out: Stories of Some of Our Lives
. The film featured interviews with 26 gay men and women, ranging in age from eighteen to seventy-seven, and was the first feature-length documentary by and about gays and lesbians. For the first time, man thousands of gay people saw themselves on the screen, and they flooded the Mariposa Film Group's mailbox with expressions of gratitude, with many of the crediting the film with saving their lives. Word Is Out premiered at the Castro Theater in 1977, and aired on several local PBS stations the next year.
After the success of Word Is Out, Epstein started off on his own solo filmmaking career. He began working on a documentary about Proposition 6, also known as the Brigg's Initiative, which would have banned gays and lesbians from teaching in California's public schools (see Nov 7). Epstein planned to center his documentary on San Francisco Supervisor Harvey Milk's efforts to defeat the measure. But when Milk was assassinated just three weeks later (see Nov 27), Epstein decided to make the documentary about Milk himself. With narration by actor Harvey Firestein, The Times of Harvey Milk
won the Academy Award for Best Feature Documentary in 1985.
AIDS was the focal point for his next two projects: The AIDS Show: Artists Involved with Death and Survival (1986) for PBS, and Common Threads: Stories from the Quilt
(1989), with Jeffrey Friedman, about the NAMES Project's AIDS Memorial Quilt. Common Threads won his second Academy Award for Best Feature Documentary, and it won a George Foster Peabody Award for Excellence in Television when it aired on HBO.
In 1995, he and Friedman wrote and directed The Celluloid Closet
, based on Vito Russo's 1981 book
by the same name, and explored how Hollywood portrayed LGBT characters throughout history. After it aired on HBO, it won four Emmys and a Peabody. In 2000, Epstein and Friedman released Paragraph 175, which featured first-person accounts of the Nazi persecution of homosexuals during the Third Reich. In 2010, they entered the world of scripted, narrative filmmaking with Howl
, which portrays the early life of Allen Ginsberg (played by James Franco). Epstein and Friedman are currently working on Lovelace, a biopic about porn star Linda Lovelace, starring Amanda Seyfried in the title role, with Peter Sarsgaard and James Franco.
If you know of something that belongs on the agenda, please send it here. Don't forget to include the basics: who, what, when, where, and URL (if available).
And feel free to consider this your open thread for the day. What's happening in your world?
The Daily Agenda for Saturday, April 5
Jim Burroway
April 5th, 2014
TODAY'S AGENDA:
Events This Weekend: AIDS Walk, Belmont, NC; Brighton Marathon, Brighton, UK; Belgian LGBT Film Festival, Brussels, Belgium; Spring Diversity, Eureka Springs, AR; Sunshine Stampede Gay Rodeo, Ft. Lauderdale, FL; Dinah Shore Weekend, Palm Springs, CA; Phoenix Pride, Phoenix, AZ.
TODAY'S AGENDA is brought to you by:

For four decades since the 1960s, 3175 India Street in San Diego has seen four gay bars come and go. San Diego's Gay and Lesbian Times gave this rundown when the last bar closed in 2006:
Throughout it final days, the bar touted banners that read: "Six Degrees… proud to be part of 40 years of gay history at 3175 India St," and on Aug. 30, the last drink was served, the final dance was danced and the last goodbye was said. The bar Six Degrees has closed it doors forever.

According to Darla Marcus, Six Degrees manager and bartender of seven years, four different gay or lesbian bars have called this location home. The bar originally opened as The Swing and then became A Different Drum after a change in ownership. Both of these venues were predominately patronized by gay males. Changing hands again, the bar became the well-known Club Bombay, which is when it became a lesbian hangout. Five years ago, the club was sold one more time to two of the bartenders and a regular customer and was given its final name, Six Degrees.
The Mission Hills location has been renovated into the very chic Starlight restaurant and bar.
TODAY IN HISTORY:
Oscar Wilde Loses Criminal Libel Case: 1895. It had already been a bad year for the acclaimed author, and the year was barely a quarter of the way through. In February, Wilde was dining at the Albermarle Club when the Marquess of Queensbury left a calling card with the porter. It read, "For Oscar Wilde posing as a somdomite." The misspelling may have been the product of Queensbury's rage over the relationship between his son Lord Alfred "Bosie" Douglas and Wilde.  Bosie refused to end it despite Queensbury's arguments and threats, including the threat to publicly expose Wilde, which he accomplished with that calling card. Friends urged Wilde to ignore it, but Wilde felt that such an insult required a vigorous response, namely a lawsuit against Queensbury for criminal libel. No response, he reasoned, it would be tantamount to admitting the truth, something that Wilde knew would be disastrous not only to his reputation and career, but also to his very freedom. Homosexuality was a criminal offense.
Unfortunately, Wilde's libel case collapsed on the second day of the sensational trial, when Wilde took the stand and Queensbury's lawyer asked whether he had ever kissed a young man named Walter Grainger. Wilde replied, "Oh, dear no. He was a peculiarly plain boy. He was, unfortunately, extremely ugly. I pitied him for it." Queesnbury's lawyer pounced on Wilde's reason for not kissing Grainger: it wasn't that Wilde didn't like kissing men, but that he didn't want to kiss this particular "ugly" man. That was on April 4. The next day, Queensbury's lawyer announced that he planned to call several male prostitutes to testify against Wilde. Wilde's lawyer, after conferring with Wilde, asked the court to drop the charges and return a verdict of "not guilty" against Queensbury. But if Queensbury was not guilty of libel when he accused Wilde of "posing as a sodomite," then that meant under English law that Queensbury's statement, as the judge announced, "is true in fact and substance, and that the publication is for the public benefit."
With that verdict as evidence, Wilde was arrested and charged with gross indecency the very next day, April 6. The first trial ended in a hung jury, but the second resulted in a guilty verdict and a sentence of two years at hard labor, the maximum sentence allowed by law.
TODAY'S BIRTHDAY:
85 YEARS AGO: Nigel Hawthorne: 1929-2001. British audiences (and fans of British sitcoms) will known him best as Sir Humphrey Appleby, a permanent secretary in Yes, Minister (1980-1984) and a cabinet secretary in the follow-up Yes, Prime, Minister (1986-1988), for which he won four BAFTAs. That acclaim was long in coming. He spent much of the previous three decades playing various roles as a character actor on stage, film and television. But after his successful run on the two sitcoms, Hawthorne's career truly came onto its own, with a 1991 Tony for Best Actor for the Broadway production of Shadowlands, and his portrayal of the king in Alan Bennett's stage play The Madness of George III. Three years later, he appeared in the title role again for the film version (which was renamed The Madness of King George), for which he won another BAFTA and was nominated for an Academy Award for Best Actor.
Amid the publicity surrounding his Academy Award nomination, Hawthorne granted an interview with The Advocate, in which he discussed, among quite a lot of things, his private life and his relationship with his longtime partner since 1979, Trevor Bentham. Hawthorne later said that he asked The Advocate to respect his privacy, and was surprised and upset to find The Advocate describe him as "the first openly gay actor to be nominated for a Best Actor Award." Hawthorne described the outing as traumatic, but he nevertheless attended the Oscar ceremony with his partner and began speaking about being gay in interviews from then on. He also portrayed a gay character in 1998′s The Object of My Affection, and was knighted by Queen Elizabeth II in 1999. After battling pancreatic cancer for two years, he died of a heart attack in 2001.
If you know of something that belongs on the agenda, please send it here. Don't forget to include the basics: who, what, when, where, and URL (if available).
And feel free to consider this your open thread for the day. What's happening in your world?
Eich Resigned. That's Not Good.
Jim Burroway
April 4th, 2014
What is the statute of limitations for donating to support Prop 8 before that individual can no longer be fired from his job? I'm asking because this might be important information for those who employ some 101,894 people who did just that. We now know that the offense is still prosecutable after six years. Should we not be allowed to fire them after eight years? Twelve? Twenty?
Also, there were 1,120,801 people who signed the petition to put Prop 8 on the ballot. Can we fire them? Or should we let that slide? It's too bad the ballot was secret. There were 7,001,084 people we could fire in California alone. That doesn't even begin to take into account the thirty-three other states where many millions more contributors, petition signers and voters tried, often successfully, to prevent their gay and lesbian neighbors from marrying.
We've had a banner two years. Isn't it time we were more magnanimous? I guess not. Mozilla's former CEO, Brendan Eich got what was coming to him this week when it was revealed that he had exercised his First Amendment right to support Prop 8 to the tune of $1,000 six years ago. Firefox users and Mozilla employees began criticizing Eich's elevation to CEO from chief technical officer, and dating site OKCupid put up a special landing page for Firefox users urging them to dump their browser.
Boycotts, I can understand, at least on a personal level. While I can't think of a single boycott that was decisive in changing a company's behavior, we all make personal decisions based on a variety of factors about where we spend our money and the products we use every day. I avoid Walmart, Exxon/Mobil and Chick-fil-A, and we've rediscovered the simple, childlike joy of graham crackers in our house.
But at a time when we are demanding passage of the Employment Non-Discrmination Act so that companies can't just up and fire LGBT employees because they don't agree with them — as they can now in about two-thirds of our states — we need to think very long and hard about whether we should demand someone be removed from his job for exercising his constitutional rights as part of the cornerstone of our democracy: a free and fair election.
We say that LGBT people shouldn't be fired for something that has nothing to do with their job performance. I think that principle is good enough to apply to everyone, including Eich. And there is no evidence that I can find that his donation affected his ability to do the job he was hired to do. Eich made his donation out of his own pocket. He didn't do it on behalf of Mozilla, he didn't do it with Mozilla funds or through a foundation sponsored by Mozilla. And he certainly didn't own Mozilla, which is a non-profit organization. It was his own dime on his own time.
As for Mozilla, it has inclusive policies that provide protections for LGBT employees and collaborators and offers health benefits to same-sex couples. Eich pledged to work "with LGBT communities and allies, to listen and learn what does and doesn't make Mozilla supportive and welcoming," and reiterated his support for the company's policies "and the spirit that underlies all of these. …I can only ask for your support to have the time to 'show, not tell'; and in the meantime express my sorrow at having caused pain."
Mozilla describes itself as "an open source project governed as a meritocracy." Eich had been with Mozilla since the very beginning and developed the ubiquitous Javascript that powers much of the web today. If meritocracy means anything at any company, it should certainly mean something to the company's most visible job at the very top. But Eich was caught in an impossible quagmire that had nothing to do with merit. In the name of tolerance, he learned that we don't have to tolerate his opinions, opinions which he kept private and away from the workplace.
Which means that everyone who has had to endure corporate diversity training now has the same lesson lodged in their heads. Until now, they had been told that they can do whatever they want and believe whatever they want outside the workplace, but when they crossed the company's threshold, they had to treat their fellow workers with dignity and respect, and to respect and encourage diversity in the workforce. They've now learned that it was all a lie. We do care about what they do outside of work and we can demand their ouster if we don't like it. Eich learned that lesson the hard way and resigned yesterday. I can't think of a better way to encourage even more cynicism toward company diversity programs than that.
And on a more personal note, I'll be avoiding the word "tolerance" along with Walmart and Exxon/Mobil from now on. When a word has no meaning, there's no reason to use it.