City to Gay Bar Owner, Site of Anti-Gay Attacks: Stop Calling 911
Jim Burroway
September 12th, 2013
Cocktails Lounge, on Cleveland's West Side, has been the scene of at least two designated hate crimes in less than a week and at least six attacks on patrons since spring. Two weeks ago, Jared Fox was surrounded by a gang of juveniles, beaten and robbed while they shouted anti-gay epithets. These things are the kind of attacks that can happen in any American city, but they're happening in Cleveland now, where the City's Director of Public Safety, Martin Flask, is on the case: he sent a letter to the bar's owners demanding that they stop calling 911 so often:
Our records indicate from September 02, 2012 through September 01, 2013 Cleveland Police Officers and/or Dog warden have been dispatched and responded to your property located at 9208 Detroit Avenue inns for various Calls for service. Repeated calls to the same property place an and inappropriate burden on the taxpayers of the City of Cleveland and on our safety forces. The estimated cost for the city safety forces to respond to your property is approximately $100.00 per call for service.

l am confident that we share the same goal and that you will take the necessary steps to eliminate the repeated calls for police services to your property. Therefore, within 10 days of the date of this letter, you will be required to submit your action plan to the First District Neighborhood Police Commander (623-5105), outlining your strategy to eliminate the problems at this location.
Cocktails Lounge manager James Foster was appalled at the letter.
Foster said what's most frustrating is that the majority of those police calls didn't have to do with the lounge itself. Instead, managers and patrons called about incidents happening near the lounge.

"It's your neighborhood bar, everybody knows everybody, everybody's got nicknames," said Mary Wishar, a regular at Cocktails who describes the lounge as friendly and safe.
Outrage erupted on social media yesterday after the letter went public. City Councilman Jay Westbrook, who represents the ward where Cocktails is located, said, "Just when we thought we were turning a corner with these incidents, the safety director shot us in the foot." Mayor Frank Jackson ordered Flask to rescind the letter:
"If I had to do it over again, I would have handled this particular situation differently," Flask said. "After reviewing this issue with Mayor (Frank) Jackson, he has directed me to rescind the letter and instead set up a meeting with the District Commander and the property owners so that we can work together to address the issues raised by the calls for service to 9208 Detroit Avenue."

Lyons could not be reached for comment Wednesday night. The letter said 13 police reports were filed over the one-year period for everything from fights to robbery. None of the calls, Flask said, involved hate crimes currently being investigated by police.

"(I)t is an early warning letter that the Department of Public Safety sends to property owners to help prevent a location from becoming a 'nuisance property'" Flask said. "224 such letters have already been sent to various property owners this year."
Cleveland was selected to host the Gay Games in 2014.
Peru legislature votes not to protect gays from hate crimes.
Timothy Kincaid
July 5th, 2013
El congresista Carlos Bruce propuso en 2011 una modificación al Código Penal para que las agresiones por discriminación de orientación sexual y la identidad de género fueran castigadas con penas agravadas. El proyecto de ley estuvo en la Comisión de Justicia del Legislativo hasta hace un mes, cuando se descartó para evitar el ruido de los lobbies religiosos.

Sin embargo, la noche del jueves el Congreso votó la cuestión: 56 parlamentarios se pronunciaron en contra, entre ellos 26 del oficialista Gana Perú y 16 fujimoristas. "No pensé que la resistencia a este grupo social era tan grande. Es una muestra clara de la homofobia que existe en el Congreso, una homofobia escondida, porque ganamos el debate pero perdimos la votación", ha declarado Bruce este viernes a EL PAÍS. Durante el debate, dos parlamentarios de confesión evangélica – uno de ellos fujimorista, Julio Rosas – fueron los más reticentes. "No había congresistas que abiertamente expresaron su discrepancia. Salvo dos evangélicos con argumentos débiles, todos los otros se pronunciaban a favor. Pero había una mayoría silenciosa que al momento de la votación se expresó (en contra), en particular la bancada de Gana Perú", añadió Bruce.
Google Translate:
Congressman Carlos Bruce proposed in 2011 an amendment to the Criminal Code so that the assaults of discrimination sexual orientation and gender identity were punished with severe penalties. The bill was in the Legislative Judiciary Committee until a month ago, when it was discarded to avoid the noise of the religious lobbies.

However, on Thursday night Congress passed the question: 56 MPs voted against, including 26 of the ruling Gana Peru and 16 Fujimori. "I never thought that resistance to this social group was so large. It is a clear example of the homophobia that exists in Congress, hidden homophobia, because we won the debate but lost the vote, "Bruce said Friday at HOME. During the debate, two MPs of evangelical confession – one of them Fujimori, Julio Rosas – were the most reluctant. "There was Congress who openly dissented. Except for two evangelical weak arguments, all others were in favor. But there was a silent majority that when the vote was expressed (against), including the bed of Gana Peru "added Bruce.
Arrest made in gay church arson; Sheriff sides with arsonist
Timothy Kincaid
August 28th, 2012
From 10TV.com
They caught the guy who burned the historic South Bloomingville Christian Church to the ground. And when confronted by the Sheriff's department he told them that it wasn't a hate crime against the gay-friendly church, but in response to his being sexually assaulted by one of them there homos "connected with" the church.
And that was good enough for the Sheriff:
"I believe it brings some closure to the area that wasn't, per se, a hate crime, as the bishop portrayed it to be," North said. "It was more a revenge crime for what the suspect had endured in 2011.
Now if the arsonist was assaulted last year then I support prosecution against whomever assaulted him. After all, if true then "what the suspect had endured in 2011″ should be punished. And the Sheriff didn't mention whether there was going to be an arrest for sexual assault.
But somehow I very much doubt it. There's just something in his voice that suggests to me that any accusation against one of them there homos was proof enough – not enough for arrest, of course, but enough to justify arson.
Larry King's Killer Pleads Guilty In Exchange for 21 Year Prison Term
Jim Burroway
November 22nd, 2011
Brandon McInerney, who was a fourteen-year-old Oxnard Middle School student when he shot Larry King in school at point blank range in 2008, pleaded guilty to second-degree murder, voluntary manslaughter and the use of a fire arm in a plea deal which will result in a 21 year prison term in addition to time served. Under the terms of his plea deal, McInerney, who is now 17, will be released shortly before his 39th birthday. McInerney will be formally sentenced on December 19.
McInerney's plea deal comes after a mistrial was declared in his first trial after jurors were unable to reach a verdict. They had deadlocked at 7 to 5 in favor of finding McInerney guilty of voluntary manslaughter, with the five holding out for either second or first degree murder.
The Gay and Lesbian Education Network's Executive Director Eliza Byard applauded the plea deal:
"The plea deal announced today ends a tragic chapter in Ventura County. Holding Brandon McInerney accountable for his actions is necessary and right, but putting him behind bars does not solve the problems that led a boy to become a bully, and then a murderer. Homophobia and transphobia, compounded by the lack of counseling and other supports for struggling young people, resulted in Larry King's death and the effective end of Brandon McInerney's life. As adults and as a society, we must find the resolve to fix the broken systems that lost two young lives to hate and fear.
I echo Byard's sentiments. I've always felt very uncomfortable with sending a fourteen-year-old to prison for the rest of his life. This, I think, strikes the right balance.
Teen Attacked, Video Posted On Facebook. Why Wasn't His Attacker Arrested?
Jim Burroway
October 27th, 2011
You will have to go to WSYX's web site to see the video, but a fifteen-year-old student at Chillicothe, Ohio's Union-Scioto High School was attacked because he was gay, and the attacker posted the video on Facebook. This was two days after the attacker left anti-gay comments on the victim's Facebook page. The teen has a chipped tooth and possible concussion, and the attacker was suspended from school for three days.
There are two things wrong with this. Number one: a "possible concussion"? Let's get him to a doctor and find out.
And number two: suspension for three days? Of course that's not enough, but what can a school do but suspend a student? The mother is considering pressing a criminal complaint. That is exactly what neesd to happen, and it should have been the first response, not a backup plan. We have video evidence of a crime taking place. We have a Facebook account. We have a victim with injuries. We have witnesses who can be identified and possibly investigated as accessories to the crime. We have everything we need for someone to call 911 and launch a criminal investigation. This should not have been brought to the school's attention first. The first step should have been to call the police.
Apropos of this post yesterday, if we really want for things to get better, then we need to start treating crimes as crimes. It's not the school's job to enforce the law. All they can do is suspend students, and sometimes expel them under extreme circumstances. But it's law enforcement's job to, you know, enforce the law. And it's everyone's job to call the police first when a crime takes place.
Police Say Stuart Walker "Was Victim of Sex Attack"
Jim Burroway
October 25th, 2011
More details are emerging of last weekend's murder of a gay Scottish man who was found beaten and burned outside of Cumnock in Ayrshire last weekend. Initial reports said that Stuart Walker's body was found tied to a lamp post, but police say that those reports were incorrect. They do however say that the 28-year-old was the victim of a "violent and sustained" attack and that he may have been sexually assaulted. There are now reports that his charred body was partially undressed when it was found. According to the Daily Mail:
At a press conference at Kilmarnock police office, (Divisional Commander John Thomson) confirmed Mr Walker – a former assistant manager at the Royal Hotel in Cumnock – had almost certainly known those who killed him at Caponacre industrial estate.

Mr Thomson said: 'I don't think it was a random attack by someone who will strike again. I suspect Stuart may have known this individual or met this individual shortly before his death.'

Mr Thomson, who described the murder as a 'vicious attack', said there was a  'possibility of a sexual assault'.
The Telegraph says that Walker suffered "horrific" injuries and may have been burned alive. Police have told the local Cumnock Chronicle that they are following a "'significant' line of inquiry" and believe that Walker may have known his killers. The Daily Record says that "names of suspects already understood to have been flagged up to detectives." Police are not yet ruling in or out the possibility that the murder was a hate crime.
Gay Man's Body Found Beaten, Tied To Lamppost And Burned in Scotland
Jim Burroway
October 24th, 2011
A small town in Scotland is mourning the brutal murder of a "popular and well-known" man, whose burned body was found on the side of a road at an industrial park outside of Cumnock in Syrshire. Stuart Walker, 28, was found beaten, burned, and tied to a light pole early on Saturday morning after he failed to show up for his grandmother's 80th birthday.
Detectives say that they have not ruled out Walker's sexuality as a factor in his murder. The Scottish Sun quotes "a police insider" as saying, "Stuart was a gay man and this will be one of the things that is looked at, but by no means the only thing." The Guardian says that police are refusing to speculate on motive or possible suspects:
Detective Inspector John Hog said Walker was last seen alive about two hours before he was killed.

He said: "Stuart had been out with friends in the Cumnock area earlier during the night and was last seen alive by a family friend near to the fire station in Glaisnock Street around 2.30am on Saturday morning – nearly two-and-a-half hours before he was found.

"It is imperative that we find out where he was between 2.30am and 4.50am, who he was with and why this happened to him.

"From our inquiries so far, we understand that there may have been a number of house parties in the nearby Netherthird housing estate in the early hours of the morning.

"At this time we do not know if these parties are linked to our investigation or not, so, again, any information on that is important."
Police are reviewing closed circuit security video tapes and are carrying out door-to-door investigations in the area to try to piece together Walker's last hours. A Facebook page has been set up in Walker's memory.
Gay Couple Assaulted — At Church
Jim Burroway
October 4th, 2011
Jerry Pittman, Jr., and his boyfriend, Dustin Lee, were attacked when they tried to go to church at Grace Fellowship in Fruitland, Tennessee:
I went over to take the keys out of the ignition and all the sudden I hear someone say 'sick'em,'" said Gibson County resident, Jerry Pittman Jr.

Pittman said the attacked was prompted by the pastor of the church, Jerry Pittman, his father.

"My uncle and two other deacons came over to the car per my dad's request. My uncle smash me in the door as the other deacon knocked my boyfriend back so he couldn't help me, punching him in his face and his chest. The other deacon came and hit me through my car window in my back," said Pittman. He said bystanders did not offer assistance. He said the deacon yelled derogatory homosexual slurs, even after officers arrived. He said the officers never intervened to stop the deacons from yelling the slurs.
The younger Pittman says that there were about twenty people standing around the front of the church when the assault took place, but no one intervened to stop the assault or call the police. He also says that the sheriff's deputy refused to take a statement from the victims or allow them to press charges. Gibson County Sheriff Chuck Arnold said, "If I was on the scene I would not have allowed that. The deputy should not have allowed it if he did,… I haven't talk to him but that would be out of character for my deputy to say unless they were causing a problem themselves."
The couple later filed assault charges against Deacons Billy Sims and Eugene McCoy. The younger Pittman is also pressing charges against his father and Deacon Patrick Flatt. They are due in court today. The pastor and his wife are also going through a divorce.
Seattle Couple Threatened
Jim Burroway
September 26th, 2011
God Hates F*gs!
Get the f**k out of our neighborhood.
The bible says God forbids men committing indecent act with other men.
Pack up your sh*t and get you gay sh*t out.
- KKK
That's the note that wrapped a rock which was thrown through the windshield of a Seattle gay couple. Lyle Evans and Chris Ilovar were woken by the noise sometime after midnight Saturday morning.
We thought it was the cat. We thought it was sprinklers going off," he said.

Ten minutes later, they heard the same sound again.

"I flew open the blinds in our bedroom and that's when I saw shadows running down the street," Ilovar said, "And I went, 'Okay, something's up.'"

While police reports officially call this an act of property damage and malicious harassment, the Evans and Ilovar said it's pretty clear from the message left behind that this was a hate crime.

The suspect or suspects slashed all the tires on both men's cars, as well as throwing two baseball-sized rocks — one through Ilovar's passenger-side window, one through Evans' rear windshield.
The couple have reportedly installed a new security system in their home the very next day. They have also installed a flagpole adorned with a rainbow flag.
DC Gay Man's Death Ruled A Homicide
Jim Burroway
September 21st, 2011
Earlier reports that a Gaurav Gopalan, a Washington, D.C., man who was found dead September 10 while dressed in drag, died of natural causes appears to be wrong. The district's Medical Examiner has ruled his death a homicide with the cause of death being blunt force trauma to the head.
Washington has seen a rash of shootings and attacks against transgender people, with four people shot since July and more than a dozen attacks against transgender women in the district this year. One woman died from the shootings. While Gopalan wasn't transgender, his attack certainly fits the bill for an attack against gender variance.
DC Police Register Alarm Over Transgender Shootings
Jim Burroway
September 13th, 2011
A transgender woman was shot in the neck around 2:00 a.m. Monday in the Southeast section of Washington, D.C., making the incident the fourth reported shooting of a transgender person in D.C. since July. The woman, whose name is not available, suffered a non-fatal wound and walked into a district police station to report the attack. She is reportedly in stable condition at a local hospital. A suspect has been identified in that shooting and D.C. police expect to make an arrest soon.
The latest incident prompted the D.C. police to call a news conference yesterday to discuss the attacks. Transgender advocates Earline Budd and Ruby Corado, who also spoke at the media event, said the latest shooting was among more than a dozen attacks against transgender women in the district this year.
The latest rash of shootings began on July 20 when another transgender woman, 23-year-old Lashai Mclean, was shot to death at about 5:00 a.m. in Northeast Washington. Another transgender woman who was with Mclean told police that two men approached Mclean to ask a question, and shot her with a semiautomatic handgun before she could answer. Police do not yet have a suspect.
On July 31, an unidentified male shot at a transgender woman just a block away from where Mclean was shot. The woman was uninjured, but police say the shooting may point to a "potential emerging pattern."
On August 26, an off-duty Police officer shot his service revolver at three transgender women and two male friends. Two of the women and one male were injured. Officer Kenneth Furr had reportedly proposition one of the transwmen for sex earlier that morning. Furr is being held without bail and has been charged with assault with a dangerous weapon.
One August 31, two transgender women were threatened by a man in Northeast Washington, who told them they had five minutes to leave before would come back and shoot them.
On Sept 10, three other transgender women were threatened by a man with a gun in D.C.'s Chinatown. Police have arrested a suspect and are preparing to charge him with assault with a dangerous weapon with hate crime enhancements. The suspect's name has not been released.
During the conference, police discussed the death, also on September 10, of an unidentified person who may be a transgender woman, although transgender advocates say that the person may be a man dressed in drag rather than someone identifying as female. The person was found dead in the Columbia Heights neighborhood at about 5:20 a.m. on September 10. Police are awaiting toxicology tests before determining the cause of death. There were no signs of trauma or external injuries. The deceased was found with money and jewelry, which rules out robbery as a motive for the possible crime.
Two Men Attacked In Wichita, KS
Jim Burroway
September 6th, 2011
Sgt. Jesse Boomer said two cars pulled up beside the 18- and 19-year-olds walking in the 1700 block of east Douglas, near Hydraulic, around 2:30 a.m. Six men, all in their late teens or early 20s, got out of the cars, accused the two men of "being homosexuals" and attacked them, Boomer said. The victims drove themselves to a local hospital, where they were treated for minor injuries and released.
Iowa Teen Beaten To Death By Anti-Gay Attackers
Jim Burroway
August 22nd, 2011
A nineteen-year-old youth died Sunday afternoon following an attack and severe beating early Friday morning. Marcellus Richard Andrews was officially pronounced dead after life support was removed at an Iowa City Hospital.
According to friends, it all began when Andrews was at a friend's house late Thursday night:
She said the problems started at about 12:45 a.m. Friday when she and Tudia Simpson, her cousin, went for a walk down the street. Andrews opted to stay behind, waiting on the enclosed porch, she said.

The two women hadn't made it as far as Adams Street a block away when they heard yelling back at the house. They ran back and found a truck stopped in the street, and the occupants were taunting Andrews, calling him "faggot" and "Mercedes," a feminization of his first name, Simpson said.

The arguing and name calling continued, said Simpson, who admitted throwing the first punch, striking a girl.

"She kept saying it, and I hit her," Simpson said.
At one point in the ensuing melee, Andrews fell to the ground. Simpson tried to help him up but another male kicked him in the face. She tried to help him back up again after the fight ended, but he wasn't able to get up. Another girl called 911. When paramedics arrived, they found Andrews with severe head trauma and had him flown to Iowa City for treatment.
Police are investigating. No arrests have been made.
LA Times joins "gay panic" smear of Lawrence King
Timothy Kincaid
July 5th, 2011
From the beginning, reporters covering the murder of Lawrence King have had difficulty in finding the right tone and delivery. Few stories are more challenging than that of a 14 year old boy shooting his schoolmate in the back of the head at point blank range in the middle of his classroom.
Two young lives have been destroyed. Lawrence King is dead, and Brandon McInerney will spend much of his life behind bars. And reporters have sought to make that point rather than just tell the tale of a murderer and his victim. Sadly, this effort has evolved in some media from telling both stories to a cover-up of the facts and a retelling in which King was the culprit and McInerney an innocent who defended himself in the only way he knew how.
I will concede that it is difficult for a reporter to tell the victim's side of the story. While defense lawyers invariable seek to influence public opinion (and a jury pool) with press conferences full of alternative possibilities, prosecutors are generally more circumspect. And while Ventura County senior deputy district attorney Maeve Fox did finally release information about McInerney to counter the defense's fairy tale, it is not her job to defend King's reputation.
That role is often filled by family of the victim. But Lawrence King's adoptive parents were estranged and more interested in trying to find a way to make a buck off of King's murder. They had no interest in defending the reputation of the weird kid who had "never bonded with them" and whom had been shipped off to a youth facility. Which leaves no one – no one at all – speaking for Lawrence.
But that is no excuse for shoddy journalism, deceptive reporting, and homophobic insinuation.
Perhaps the worst example was the hit piece on Lawrence King penned by Ramin Setoodah, a celebrity interviewer, for Newsweek. Setoodeh's piece was the first to characterizate King as a bully and sexual aggressor who tormented Brandon McInerney. Parroting McInerney's attorneys, Setoodeh laid out the gay panic defense, tossing in stereotypes and insinuations and "a lesbian vice principal with a political agenda."
But while Newsweek's article was unforgivable, one expects that hard news media will avoid such tactics. So it is even more disturbing to see the LA Times join in on the character assassination of Lawrence King.
But today's article by Catherine Saillant about the start of the trial does just that. It seeks to minimize Brandon McInerney's crime by diminishing the value of the life of his victim. Saillant does not see one child shooting another in the back of the head in his classroom but rather a sexual abuse victim acting in self defense against a sexual aggressor, a tormentor, a homosexual menace.
I don't claim that Saillant has an anti-gay bias. Her use of the somewhat ominous phrase "young homosexuals on school campuses" instead of "gay youth" may be accidental or out of ignorance. For all I know, she is an ardent supporter of equality.
But her article is a textbook example of journalistic gay panic: the presumption that heterosexuals are entitled to live a life free of gay people, and that a gay person acknowledging their own existence is such a threat to heterosexuals that it justifies murder (or, at least, is a mitigating circumstance).
In the presumptions of journalistic gay panic, it is relevant to their murder whether a child was or was not effeminate or sometimes wore "women's accessories". In the presumptions of journalistic gay panic, the flirtations of a girl to a boy are very very different from the flirtations of a boy to a boy.
Take this paragraph from the article:
Fellow students say the two had clashed for days over King's expressing his attraction to McInerney. King, who was living in a children's shelter because of problems at home, had recently gone to school wearing eye makeup and women's accessories.
The first sentence is a false presentation of the issue. "Fellow students" may have said just about anything, but based on the fuller coverage we know that King had been picked on by McInerny for a long time, long before the "flirting" began, and this eventually became his way of fighting back. But Saillant presents this as though it was out of the blue. She sets up King as the unprovoked aggressor.
And this cannot be chalked up to a lack of information. In a February 2009 Times article written by Saillant herself:
"Witnesses said King was usually not the aggressor. But after months of teasing by McInerney and other male students who called him "faggot," he had began to retort, according to prosecutors."
But it is in the second sentence that Saillant steps from being a reporter of a one-sided version of the story to active manipulator. Here she introduces an irrelevant comment to tie two separate ideas together. She's reporting (not repeating what "fellow students" say) that King went to school in makeup. And – without any reason to mention it – she also says he was "living in a children's shelter because of problems at home."
Tying the two unrelated comments into a single sentence, Saillant has achieved the presentation of King who was so out of control with his crazy cross-dressing that he couldn't even get along with his parents.
But the worst was just previous:
…provoked by King's repeated sexual advances.
Screech… slam on the brakes.
Ask yourself – outside of this case, just in conversation – when you hear the term "repeated sexual advances", what do you think of? Is is, oh say, "Will you be my valentine?"
Or is it perhaps an advance that is sexual in nature and repeated?
And again, this is not unfamiliar territory to Saillant. From that 2009 article:
In her statement of facts, Fox contends that King and McInerney had an acrimonious relationship for months prior to the shooting. They sparred with "typical 8th grade, back-and-forth insults; some sexual, some not," she wrote.
But today, those "back and forth insults, some sexual, some not," have become one-way "repeated sexual advances". If Saillant is going to just parrot the accusations of McInerney's defense, she has an obligation to inform that King's "advances" consisted of flirting, at most, and did not consist of acts of adult sexual aggression. On the other hand, King's "death" consisted of death.
This is not journalistic balance. This is advocacy for the defense's gay panic strategy.
And look at how McInerney is discussed:
The defense could face a challenge in portraying McInerney as a naive youth. At the time of the shooting, he looked young and sweet-faced. In court recently, the defendant was a tall, lanky young man dressed in crisp Oxford shirts and khaki pants.
Salliant doesn't talk about the difficulty of his defense having to deal with Nazi materials, racist symbols, or McInerney's long history of terrorizing King. No, no, it's his current age that is a problem.
I don't know Saillant's motivations. It may be that she is among those who think 14 is too young to be tried for murder. Maybe she wants to look at "all the circumstances" and see McInerney as "a victim too". Perhaps wants to "present both sides".
And the easiest way to do that – as McInerney is a pretty nasty neo-Nazi with white supremacist connections who ran in a pack of bullies – is to paint King as some sort of monster, a horrifying gay drag queen monster – worse even than McInerney. Besides, who is going to complain?
Generally character assassination of the victim is left to the defense team. But it seems to me that Saillant, has joined the cause.
Now, there is a legitimate case to be made that McInerney was too young and immature to be fully cognizant of the consequences of his actions. But it is unethical and immoral to take the shortcut of bashing King to exonerate McInerney.
Lawrence King Trial Set to Begin Today
Jim Burroway
July 5th, 2011
It's been three years since Brandon McInerney walked into an Oxnard classroom, pulled a .22-caliber handgun out of his backpack and shot Lawrence King point blank in the head. From the very beginning, McInerney's lawyer has trotted out the "gay panic" defense, saying that McInerney was furious that King was flirting with him. Today, McInerney's trial is set to begin finally, and the defense will make "gay panic" the centerpiece of their case:
McInerney's lawyers, Scott Wippert and Robyn Bramson, say their client doesn't deny the killing. But they argue it was voluntary manslaughter because the adolescent was provoked by King's repeated sexual advances.

Fellow students say the two had clashed for days over King's expressing his attraction to McInerney. King, who was living in a children's shelter because of problems at home, had recently gone to school wearing eye makeup and women's accessories.

McInerney was humiliated by King's advances, his attorneys said. He came from a violent home and decided to end his misery in a way that made sense to him — with a gun. He shot King "in the heat of passion caused by the intense emotional state between these two boys at school," Bramson said last week outside the courthouse, where jury selection was underway.
McInerney is being tried for murder with a hate crime enhancement. His defense team argue that McInerney's age (he was fourteen at the time of the murder) should be a factor:
The defense will stress McInerney's age at the time of the crime, and may summon a psychologist to talk about the maturity and critical-thinking abilities of a 14-year-old. In essence, they will argue that McInerney didn't have the maturity to deal with King's schoolyard taunts.

"Age will explain his behavior and his response," Wippert said. "How a 14-year-old reacts is different than how an older person would react."
Gay Soldiers Attacked, Fear Coming Forward Because of DADT
Jim Burroway
July 5th, 2011
Two gay Ft. Carson soldiers south of Colorado Springs were beaten Saturday at a fast food restaurant while their attackers shouted anti-gay and racial slurs. Police are investigating the attack as a possible hate crime, but the two soldiers have to remain anonymous because "Don't Ask, Don't Tell" has not yet been officially dismantled.
This attack comes almost exactly twelve years after Pfc Barry Winchell was murdered because he was gay. That murder occurred in July, 1999, and highlighted the physical dangers that LGBT servicemembers are exposed to under DADT. After twelve years and with DADT's promised imminent demise, some things still haven't changed. The soldiers, who remain unidentified in KRDO's story, say that most people in their unit know that they are gay. But, says one, "I don't need people higher up knowing. I still have to protect myself as far as on the military side." One of the soldiers is being treated for facial fractures and his jaw has been wired shut. The other had been repeatedly kicked in the head and ribs, and he said his right eye had swollen closed. With injuries like those, it will be impossible for them to hide now.
Transgender Customer Beaten at Baltimore McDonald's As Employees Watch
Jim Burroway
April 22nd, 2011
A McDonald's employee captured the melee on his cell phone, but offered not assistance. Warning: the video is extremely violent:
In the first part of the video, someone who appears to be a security guard appears to try to break the fight up, but he doesn't appear to render aide to the victim. Later, when the victim is assaulted again, there is not security guard in sight. One older lady appears to be trying to intervene, but in one pan-away, McDonald's employees are seen looking on and laughing. Toward the end of the video, one of the assailants lands a severe blow to the victim's head, and she appears to have a seizure. You can then here a man tell the assailants to run because the police are coming as the victim continues to convulse wildly on the floor.
The assault began when the victim tried to use the restroom. Maryland has seen a significant rise in anti-trans rhetoric in the recently failed attempt to pass an anti-discrimination bill in the state legislature. Opponents of the measure stoked bigotry over the bill by warning of "men" in women's restrooms and referring to it as "the bathroom bill."
The victim, whose name is not yet available, was identified as transgender by the man who video'ed the event and posted about it on his Facebook page.
The Baltimore Sun reports that the attack occurred on April 18. Two women were arrested. A 14-year-old girl has been charged as a juvenile, and charges are pending against an 18-year-old woman. The victim, whose identity has not yet been released, is reported to be in fair condition at Franklin Square Hospital Center.
McDonald's has issued a statement:
"We are shocked by the video from a Baltimore franchised restaurant showing an assault. This incident is unacceptable, disturbing and troubling," the company said in a statement posted on its website. "Nothing is more important than the safety of our customers and employees in our restaurants. We are working with the franchisee and the local authorities to investigate this matter."
Threatening Phone Calls to Prop 8 Plaintiffs Made Public
Jim Burroway
April 4th, 2011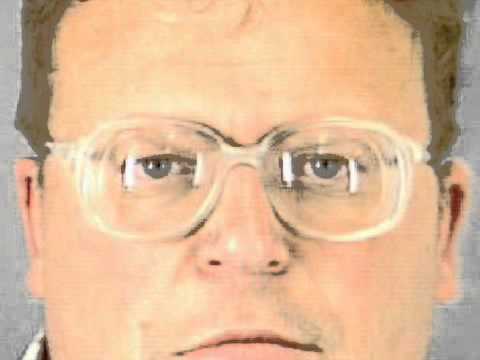 "Marriage is between one man and one woman only. That's the way God arranged it, set it up. Two people of the same sex cannot procreate. And no, getting yourself artificially inseminated is not procreation in God's eyes…"

…Marriage is between one man and one woman only. God set it up that way, and that's the way its going to be. And anybody who's living in a homosexual or lesbian relationship shall burn in the depths of hell for all eternity.
Well, you have to hand it to Gergory Guisti, he and Robert George's philosophical arguments are very well aligned indeed, even if Guisti's manner is a bit more direct. Guisti even brought out Romans 1:26-29 — twice. Angry dude, although, to be fair, he did promise to throw Prop 8 plaintiffs Kristin Perry and Sandra Stier a party if they leave the state of California.
The Advocate reports that Perry and Stier were subjected to more than a dozen angry voice mails during the trial from Guisti. The 49-year-old San Francisco resident used an unlisted cell phone with a Newport News, VA area code. He's now in jail on a 21-month sentence for having made at least 48 calls in February and March, 2010, to then-House Speaker Nancy Pelosi. Guisti's threats to Pelosi were more explicit: "If you pass this freaking health care plan, don't bother coming back to California, 'cause you ain't gonna have a place to live."
NC Gay Couple's Home Destroyed By Arsonist
Jim Burroway
February 7th, 2011
Fire investigators in Clayton, N.C. are investigating a fire that was set last Saturday that destroyed the home of a gay couple who had been victims of anti-gay harassment for more than a year. The couple were out of town when the fire was set, and was reported by a neighbor.
A neighbor, who asked to remain anonymous for fear of backlash against her, said there have been at least three separate incidents of anti-gay harassment at the home. A note with derogatory language was left in the mailbox, an anti-gay slur was written on the house with marker, and the tires of a car parked in the garage were slashed, the neighbor said.

…"I felt sick to my stomach. I felt so sorry for the two gentlemen. They lost everything," the couple's friend and neighbor said. "We do believe that this is a hate crime."
The Red Cross is supplying the couple with food, clothes and contacts for insurance. Clayton is located about 15 miles southeast of Raleigh.
Scott Lively endorses anti-gay violence in Uganda
Timothy Kincaid
February 3rd, 2011
It is not by coincidence that the three organizations with which anti-gay activist Scott Lively is associated are all deemed by the Southern Poverty Law Center to be Hate Groups. Lively has earned that well-deserved designation. And his latest commentary is not an exception. (RyanSorba)
Having accused gays of orchestrating Hitler's Nazi regime and being responsible for genocide in Rwanda, it certainly isn't beyond him to take the opportunity of David Kato's horrific murder to declare that it is "lavender Marxists" that are murdering Uganda.
Uganda is being murdered. The nation once called "The Pearl of Africa" by Winston Churchill, a lush and beautiful country as fertile as the Nile Delta.

It is the nation that retained its self-rule through centuries of African colonialism, the society that survived even the atrocities of the cannibal cultist Idi Amin, the culture that has been thriving in Christian revival for over a dozen years.

This great and honorable nation, alone in Africa to have all but conquered the scourge of AIDS through abstinence – and whose First Lady led a holy gathering of thousands of believers on the eve of the millennium, dedicating her homeland "to Jesus Christ for a thousand years" – this Uganda, a shining light in the Dark Continent, is being murdered.
But while this nonsensical rhetoric is troubling, even more so is Lively's endorsement of anti-gay violence in Uganda:
It is as if the militant ranks of "Code Pink" were transported back to 1890s America to agitate for "sexual freedom." Our great grandparents would not have countenanced this. There would have been violence, as there has now been in Uganda. [emphasis added]
Lively claims that it is the gays themselves, "agents provocateur", who deliberately goad naive innocents to murder them so as to "poison the gullible against the Ugandans." It's all a George Soros sponsored plot.
So violence is justified. Murder is justified. Pogroms are justified. Such things aren't evil, just "reactions" to the murderous gays.
There is indeed evil in Uganda today, but it is not the reaction of Christian and Moslem citizens to the rape of their culture. It is the pink-gloved hand of western powers that are cutting the throat of Africa's most God-fearing country, and one of the world's most promising Christian democracies.