Lawrence King Trial Set to Begin Today
Jim Burroway
July 5th, 2011
It's been three years since Brandon McInerney walked into an Oxnard classroom, pulled a .22-caliber handgun out of his backpack and shot Lawrence King point blank in the head. From the very beginning, McInerney's lawyer has trotted out the "gay panic" defense, saying that McInerney was furious that King was flirting with him. Today, McInerney's trial is set to begin finally, and the defense will make "gay panic" the centerpiece of their case:
McInerney's lawyers, Scott Wippert and Robyn Bramson, say their client doesn't deny the killing. But they argue it was voluntary manslaughter because the adolescent was provoked by King's repeated sexual advances.

Fellow students say the two had clashed for days over King's expressing his attraction to McInerney. King, who was living in a children's shelter because of problems at home, had recently gone to school wearing eye makeup and women's accessories.

McInerney was humiliated by King's advances, his attorneys said. He came from a violent home and decided to end his misery in a way that made sense to him — with a gun. He shot King "in the heat of passion caused by the intense emotional state between these two boys at school," Bramson said last week outside the courthouse, where jury selection was underway.
McInerney is being tried for murder with a hate crime enhancement. His defense team argue that McInerney's age (he was fourteen at the time of the murder) should be a factor:
The defense will stress McInerney's age at the time of the crime, and may summon a psychologist to talk about the maturity and critical-thinking abilities of a 14-year-old. In essence, they will argue that McInerney didn't have the maturity to deal with King's schoolyard taunts.

"Age will explain his behavior and his response," Wippert said. "How a 14-year-old reacts is different than how an older person would react."
Gay Soldiers Attacked, Fear Coming Forward Because of DADT
Jim Burroway
July 5th, 2011
Two gay Ft. Carson soldiers south of Colorado Springs were beaten Saturday at a fast food restaurant while their attackers shouted anti-gay and racial slurs. Police are investigating the attack as a possible hate crime, but the two soldiers have to remain anonymous because "Don't Ask, Don't Tell" has not yet been officially dismantled.
This attack comes almost exactly twelve years after Pfc Barry Winchell was murdered because he was gay. That murder occurred in July, 1999, and highlighted the physical dangers that LGBT servicemembers are exposed to under DADT. After twelve years and with DADT's promised imminent demise, some things still haven't changed. The soldiers, who remain unidentified in KRDO's story, say that most people in their unit know that they are gay. But, says one, "I don't need people higher up knowing. I still have to protect myself as far as on the military side." One of the soldiers is being treated for facial fractures and his jaw has been wired shut. The other had been repeatedly kicked in the head and ribs, and he said his right eye had swollen closed. With injuries like those, it will be impossible for them to hide now.
Transgender Customer Beaten at Baltimore McDonald's As Employees Watch
Jim Burroway
April 22nd, 2011
A McDonald's employee captured the melee on his cell phone, but offered not assistance. Warning: the video is extremely violent:
In the first part of the video, someone who appears to be a security guard appears to try to break the fight up, but he doesn't appear to render aide to the victim. Later, when the victim is assaulted again, there is not security guard in sight. One older lady appears to be trying to intervene, but in one pan-away, McDonald's employees are seen looking on and laughing. Toward the end of the video, one of the assailants lands a severe blow to the victim's head, and she appears to have a seizure. You can then here a man tell the assailants to run because the police are coming as the victim continues to convulse wildly on the floor.
The assault began when the victim tried to use the restroom. Maryland has seen a significant rise in anti-trans rhetoric in the recently failed attempt to pass an anti-discrimination bill in the state legislature. Opponents of the measure stoked bigotry over the bill by warning of "men" in women's restrooms and referring to it as "the bathroom bill."
The victim, whose name is not yet available, was identified as transgender by the man who video'ed the event and posted about it on his Facebook page.
The Baltimore Sun reports that the attack occurred on April 18. Two women were arrested. A 14-year-old girl has been charged as a juvenile, and charges are pending against an 18-year-old woman. The victim, whose identity has not yet been released, is reported to be in fair condition at Franklin Square Hospital Center.
McDonald's has issued a statement:
"We are shocked by the video from a Baltimore franchised restaurant showing an assault. This incident is unacceptable, disturbing and troubling," the company said in a statement posted on its website. "Nothing is more important than the safety of our customers and employees in our restaurants. We are working with the franchisee and the local authorities to investigate this matter."
Threatening Phone Calls to Prop 8 Plaintiffs Made Public
Jim Burroway
April 4th, 2011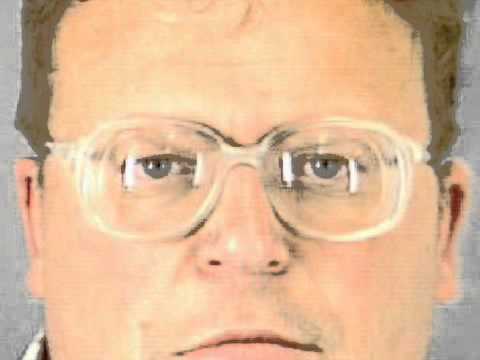 "Marriage is between one man and one woman only. That's the way God arranged it, set it up. Two people of the same sex cannot procreate. And no, getting yourself artificially inseminated is not procreation in God's eyes…"

…Marriage is between one man and one woman only. God set it up that way, and that's the way its going to be. And anybody who's living in a homosexual or lesbian relationship shall burn in the depths of hell for all eternity.
Well, you have to hand it to Gergory Guisti, he and Robert George's philosophical arguments are very well aligned indeed, even if Guisti's manner is a bit more direct. Guisti even brought out Romans 1:26-29 — twice. Angry dude, although, to be fair, he did promise to throw Prop 8 plaintiffs Kristin Perry and Sandra Stier a party if they leave the state of California.
The Advocate reports that Perry and Stier were subjected to more than a dozen angry voice mails during the trial from Guisti. The 49-year-old San Francisco resident used an unlisted cell phone with a Newport News, VA area code. He's now in jail on a 21-month sentence for having made at least 48 calls in February and March, 2010, to then-House Speaker Nancy Pelosi. Guisti's threats to Pelosi were more explicit: "If you pass this freaking health care plan, don't bother coming back to California, 'cause you ain't gonna have a place to live."
NC Gay Couple's Home Destroyed By Arsonist
Jim Burroway
February 7th, 2011
Fire investigators in Clayton, N.C. are investigating a fire that was set last Saturday that destroyed the home of a gay couple who had been victims of anti-gay harassment for more than a year. The couple were out of town when the fire was set, and was reported by a neighbor.
A neighbor, who asked to remain anonymous for fear of backlash against her, said there have been at least three separate incidents of anti-gay harassment at the home. A note with derogatory language was left in the mailbox, an anti-gay slur was written on the house with marker, and the tires of a car parked in the garage were slashed, the neighbor said.

…"I felt sick to my stomach. I felt so sorry for the two gentlemen. They lost everything," the couple's friend and neighbor said. "We do believe that this is a hate crime."
The Red Cross is supplying the couple with food, clothes and contacts for insurance. Clayton is located about 15 miles southeast of Raleigh.
Scott Lively endorses anti-gay violence in Uganda
Timothy Kincaid
February 3rd, 2011
It is not by coincidence that the three organizations with which anti-gay activist Scott Lively is associated are all deemed by the Southern Poverty Law Center to be Hate Groups. Lively has earned that well-deserved designation. And his latest commentary is not an exception. (RyanSorba)
Having accused gays of orchestrating Hitler's Nazi regime and being responsible for genocide in Rwanda, it certainly isn't beyond him to take the opportunity of David Kato's horrific murder to declare that it is "lavender Marxists" that are murdering Uganda.
Uganda is being murdered. The nation once called "The Pearl of Africa" by Winston Churchill, a lush and beautiful country as fertile as the Nile Delta.

It is the nation that retained its self-rule through centuries of African colonialism, the society that survived even the atrocities of the cannibal cultist Idi Amin, the culture that has been thriving in Christian revival for over a dozen years.

This great and honorable nation, alone in Africa to have all but conquered the scourge of AIDS through abstinence – and whose First Lady led a holy gathering of thousands of believers on the eve of the millennium, dedicating her homeland "to Jesus Christ for a thousand years" – this Uganda, a shining light in the Dark Continent, is being murdered.
But while this nonsensical rhetoric is troubling, even more so is Lively's endorsement of anti-gay violence in Uganda:
It is as if the militant ranks of "Code Pink" were transported back to 1890s America to agitate for "sexual freedom." Our great grandparents would not have countenanced this. There would have been violence, as there has now been in Uganda. [emphasis added]
Lively claims that it is the gays themselves, "agents provocateur", who deliberately goad naive innocents to murder them so as to "poison the gullible against the Ugandans." It's all a George Soros sponsored plot.
So violence is justified. Murder is justified. Pogroms are justified. Such things aren't evil, just "reactions" to the murderous gays.
There is indeed evil in Uganda today, but it is not the reaction of Christian and Moslem citizens to the rape of their culture. It is the pink-gloved hand of western powers that are cutting the throat of Africa's most God-fearing country, and one of the world's most promising Christian democracies.
Mixed news on hate crimes
Timothy Kincaid
November 22nd, 2010
Hate crimes statistics is a difficult subject to correctly evaluate. Reporting by local agencies has, until recently, been voluntary and often subject to arbitrary interpretation, so year to year or location to location comparisons must be considered with the understanding that any specific anomaly in long term trending may not accurately reflect a real or significant shift in either social attitudes or behavior.
I think that it is evident and obvious that hate crimes are under-reported. Behaviors that mirror biases of individual officers are more likely to be treated as "no big deal", and, as we have seen, even people who see themselves as supportive can dismiss hostility as "a natural reaction." And, of course, most hate crimes are only known when the victim is willing to come forward and report a crime or file a complaint.
Reporting of hate crimes based on sexual orientation are probably complicated by a greater lack of recognition or by a greater hesitancy to come forward than other animus related crimes. However, with increased social acceptance for gay people, both institutional dismissiveness and fear of recognition have decreased which probably has resulted in a higher frequency of incidents being reported or tracked.
Okay, that's enough caveats. Now the positive news.
The FBI has released the statistics on hate crimes reported during 2009, and fewer incidents were reported than previous years in nearly every category. (FBI)
While the number of law enforcement agencies submitting data to us increased—topping off at 14,222—the number of hate crime incidents reported for 2009 (6,604) was down from 2008. The number of reported victims (8,336) has also gone down. ("Victims," in this case, can be individuals, businesses, institutions, and society as a whole.)
Sexual Orientation based crimes were significantly fewer than in prior years. Comparison to 2008 may not reflect a trend, as Proposition 8′s fear-based anti-gay campaign is believed to have generated an increased hostility towards gay people, but with 1,436 incidents, this is lower than both 2008 and 2007.
Hate crimes based on race, religion, and ethnicity were also lower than in the past two years. This is wonderful news.
However, there is also some disturbing news to be found among the data.
When considering just violent crimes (Murder and non-negligent manslaughter, forcible rape, aggravated assault, and simple assault), sexual orientation based crimes are up, both in incidents and in percentage of hate crimes. As in prior years, reported anti-gay hate crimes tended to include physical violence significantly more often than those of other reported demographics. This may reflect either a greater degree of animus, or it may demonstrate that reporting agencies are less likely to take non-violent hate crimes based on sexual orientation as serious or worth reporting.
Violent hate crimes based on sexual orientation went from 695 in 2008 to 725 in 2009. This reflects a slight increase in the percentage of violent hate crimes that are sexual orientation related as well as a slight increase in the percentage of sexual orientation hate crimes that were violent.
Additionally, the percentage of populations that are impacted should be considered when looking at hate crime statistics. Hate crimes, especially violent hate crimes, target individual members of the gay community to a greater extent than some other minority communities. (Jews are also disproportionately impacted, with damage and vandalism being the dominant hate crime).
For example, African Americans make up about 12.4% of the population and there were 819 reported cases of anti-black assaults. The GLB community, on the other hand, comprise maybe around 5.5% of the total population and suffered 712 reported cases of assault.
So while it is good news that the total hate crime incidences reported in 2009 – including those based on anti-gay animus – were down, it remains troubling that so many anti-gay hate crimes continue to be violent.
Middle School Student Takes a Stand Against Bullying
Jason Cianciotto
October 16th, 2010
An NBC affiliate in California covered this story about 7th grader Marco Melgoza, a victim of anti-gay bullying at his middle school in Madera, CA. Despite efforts made by school administrators to curb the bullying, Marco reports that it is still happening. It's amazing to see youth standing up for themselves with the support of their parents.
Eleventh Man Arrested In "Wolf Pack" Attacks
Jim Burroway
October 15th, 2010
The circle of suspects continue to widen in the vicious gang attacks against two 17-year-old gay youths and a 30-year-old gay man in the Bronx to weeks ago.  Luis Garcia, 26, who police say wrapped a chain around his fist and beat the 30-year-old man, is the eleventh arrested suspect in what's being called the worst gay hate crime in New York City in memory. Garcia will be arraigned in Bronx Criminal Court today.
Tenth "Wolf Pack" Suspect Arrested As Victim Describes Ordeal
Jim Burroway
October 13th, 2010
One of the seventeen-year-old victims of the vicious "Wolf Pack" attacks has spoken about his ordeal to New York reporters on Monday. He told reporters at ABC7:
They put me in the middle of the chair. They asked me "are you gay?" I was like "nah", They was like "you did this?" I said "yea." "You did this with the gay guy?" I was like "yea." That's when they started hitting me. Like beating me up. I was there for like an hour.

…They said, "You a faggot or something?" What's wrong with you? You crazy?
Surprisingly, the gang members told the victim, who had been a recruit into the gang, not to take the assault personally. They told him that he could still remain a member of the gang.
Meanwhile, a tenth suspect, José Dominguez, 22, was arrested yesterday. He will face charges of assault, unlawful imprisonment and aggravated assault, all as hate crimes.
Carlsbad Elementary Gunman: "Kill Obama and kill all the little fags!"
Jim Burroway
October 11th, 2010
A lone gunman burst onto the playground at Kelly Elementary school in Carlsbad, California last Friday. Two girls were shot, but fortunately neither were seriously injured. Brendan Liam O'Rourke, 41, was restrained by witnesses as he fumbled to reload his pistol. He was arrested and charged with six counts of attempted murder.
The San Diego CBS affiliate covered the schools' back-to-school rally today to begin the healing process for the shaken students, including the two girls who were wounded. CBS8 also interviewed Stephanie Durkee, a campus monitor who was instrumental in restraining O'Rourke. She told CBS8 what O'Rourke said as he entered the playground:
When he first came over the fence and was shooting the kids, he was screaming, "Kill Obama and kill all the little fags! Death to them!" That's what he was saying as he was in amongst the kids shooting.
O'Rourke's neighbor said that he used to repeat a slogan, "'Christians Unite to Destroy." The phrases "Christians" and "To Destroy" were found in his apartment bedroom. Of course, we've known that some pretty horrific rhetoric has been floating out there, and it has been becoming much louder very recently. But watch them feign surprise and shock — shock, I tell you! –  when someone takes their hysterical rantings to their "logical" conclusions.
Ninth Bronx Assault Suspect Arrested
Jim Burroway
October 11th, 2010
The New York Daily News reports that the ninth suspect in the vicious "wolf pack" assault against three gay men in the Bronx has been arrested. Rudy Vargas-Perez, 22, was captured by New York Police today and taken to the Bronx. Details of his arrest have not been released. He had been expected to turn himself in over the weekend, but reneged on the promise.
Bronx "Wolf Pack" Attackers Arraigned
Jim Burroway
October 10th, 2010
Eight of nine suspects in last week's brutal attack on three gay men in the Bronx were arraigned on Sunday morning in Bronx Criminal Court on several criminal charges, including gang assault, sexual abuse and unlawful imprisonment, all as hate crimes. As part of the hearing, more gruesome details of the attacks came to light:
After he had been punched, kicked and stripped of his clothes and jewelry, the 17-year-old man was given a choice: the bat or the pipe.

… Before the night was out, the victims would be tortured with burning cigarettes, box cutter blades, plunger handles and more, prosecutors charged. But first, the 17-year-old had to make his selection.

"I guess the bat," he said.
The court-appointed lawyer for one of the defendants, seventeen-year-old Denis Peitars, said that his client agreed to testify before the grand jury. A ninth suspect, Rudy Vargas-Perez, 22, is still at large.
Eighth Suspect Arrested in Bronx "Wolf Pack" Assaults
Jim Burroway
October 10th, 2010
The New York Times reports that an eighth suspect in what police described as a brutal "wolf pack" style attack against three gay men in the Bronx last weekend has turned himself in to police. Elmer Confresi, 23, turned himself in on Saturday night, while a ninth suspect, Rudy Vargas-Perez, 22, reneged on a promise he made through his lawyer to turn himself in. Vargas-Perez remains at large.
The Times included that information in a larger article about the shock and sadness that is reverberating through the Bronx neighborhood where the attacks took place.
The most severely brutalized victim was a gay 30-year-old Hispanic immigrant known in his Bronx neighborhood as "la Reina," Spanish for "the Queen." He was playful, flirty and always ready for a party, neighbors said.

…Every day, he stopped by El Tio grocery, the bodega on the ground floor of his building, for juices, sandwiches and small talk, according to the manager, Xavier Peña. "He was a good friend," Mr. Peña said. "He's a very, very nice guy. He called me Papi, Papi."

Many in the neighborhood used female pronouns to refer to the man, though they said he dressed in men's clothes. "She's gay, she's like a woman, we think of her like a woman," explained one neighbor, speaking on the condition that he not be named for fear of reprisals.

"She's a very good person," he added. "If you were ever hungry or thirsty, you could go to Reina, and she would help you."
Meanwhile, the New York Daily News says that several of the arrested gang members are pinning the blame for the attacks on the gang's leader, Ildefonso (Cheto) Mendez, who they say threatened them if they refused to participate.
Bronx Gang Tortures Two Teens, Man For Being Gay
Jim Burroway
October 9th, 2010
Nine men ranging from ages 16 to 23 years old abducted two teenage boys, and took them to an abandoned apartment in the Bronx, where they beat them and sodomized one until the boys admitted having sex with a 30-year-old man.They then lured the 30-year-old man to the same apartment, by telling him there was a house party going on and instructed him to bring plenty of liquor. Once the man arrived:
The attackers forced the man to strip to his underwear and tied him to a chair, the police said. One of the teenage victims was still there, and the "Goonies" ordered him to attack the man. The teenager hit him in the face and burned him with a cigarette on his nipple and penis as the others jeered and shouted gay slurs, the police said. Then the attackers whipped the man with a chain and sodomized him with a small baseball bat.

The beatings and robberies went on for hours. They were followed by a remarkably thorough attempt to sanitize the house — including pouring bleach down drains, the police said, as little by little word of the attacks trickled to the police. A crucial clue to the attackers was provided by someone who slipped a note to a police officer outside the crime scene, at 1910 Osborne Place in Morris Heights, near Bronx Community College.
Police commissioner Raymond W. Kelly said, ""These suspects deployed terrible, wolf-pack odds of nine against one, which revealed them as predators whose crimes were as cowardly as they were despicable." Police say that that attacks were motivated by hatred towards the homosexuality of the victims, and was not a part of an initiation.
Seven suspects have been arrested on Thursday an Friday, and two are still being sought by police. According to the New York Times, the group were not part of a formal gang, but adopted the nickname of Latin King Goonies. They hatched the plan last Saturday after one member of the group saw the 30-year-old man, who was known as being gay, with a 17-year-old who wanted to join the group. (The age of consent in New York is seventeen).
That first 17-year-old was abducted at about 3:30 am on Sunday morning, taken to an abandoned apartment, made to strip naked, beaten, slashed with a box cutter, and sodomized with the wooden handle of a plunger, and hit in the head with a can of bear. After the teen admitted having sex with the 30-year-old, the gang let him loose and warned him not to say anything. The teen walked to a hospital for treatment, where he said he had been jumped by strangers and robbed.
Later on Sunday evening, the gang abducted a second 17-year-old and beat him until he admitted to having sex with the 30-year-old. They held him while they lured the older man to what they said was a party. He brought with him ten large cans of Four Loko malt liquor. As soon as he arrived he was seized, stripped to his underwear, and tied to a chair opposite the teen. The gang then ordered the second teen to beat him and burn him with a cigarette. The gang joined in the beating using fists and chains. The beating reportedly lasted for hours as the attackers forced the man to drink all ten cans of malt liquor.The man was also sodomized with a baseball bat.
During that ordeal, five of the gang members went to the man's house which he shared with his 40-year-old brother. They got inside using a key they got from the 30-year-old, where they found his brother in bed. They put a blanket over his head, beat him, and demanded money. The man complied when they put a cell phone to the his ear and he heard his younger brother on the line who pleaded, "Give them the money." The brother was then tied with rope and tape.
About three hours later, he was able to free himself and call police, but he left out the fact that his brother was being held. As detectives were later leaving the older brother's home on Monday morning, they saw the 30-year-old brother on the landing where he  had been dumped. He was passed out from the alcohol, and police say he was unable to tell them what had happened to him. It wasn't until later on Monday that he began to remember what had happened.
It wasn't until Tuesday when the second teen went to a Bronx police station to describe a version of what happened. Like the others, he wasn't fully forthcoming with the details our of fear of reprisal and wanting to keep his sexuality a secret. But the second seen gave the address of the abandoned apartment. Police found an immaculate apartment that had been freshly painted and washed with bleach. One detective called it "the cleanest crime scene I've ever seen." Despite the elaborate attempt to conceal the crime, police were still able to find cans of alcohol and hair at the scene.
The plot fell apart on Wednesday night when someone in the crowd of onlookers provided the name of the man believed to be the group's ringleader. Later, all three victims gave full statements of the attack. Arrested were Ildefonzo Mendez, 23; David Rivera, 21; Nelson Falu, 18; Steven Carballo, 17; Denis Peitars, 17; Bryan Almonte, 17; and Brian Cepeda, 16. Two others, Elmer Confessor, 23, and Ruddy Vargas-Perez, 22, are still being sought. They all face charges of unlawful imprisonment, abduction, assault, robbery, sodomy and menacing, all as hate crimes.