The Daily Agenda for Friday, July 4
Jim Burroway
July 4th, 2014
"We hold these truths to be self-evident, that all men are created equal, that they are endowed by their Creator with certain unalienable rights, that among these are life, liberty and the pursuit of happiness. That to secure these rights, governments are instituted among men, deriving their just powers from the consent of the governed."
Perhaps the most famous words written in America, the Declaration of Independence has inspired fights for liberty since its signing in 1776. A decade later, delegates from those thirteen original colonies would gather again for the purposing of forming "a more perfect union." Not a perfect union, but something at bit closer to that goal. We've been striving toward that goal ever since then.
TODAY'S AGENDA:
Pride Celebrations This Weekend: Budapest, Hungary; Bristol, UK; Chelmsford, UK; Cologne, Germany; Lethbridge, AB; Madrid, Spain; Prince George, BC; Sundsvall, Sweden; Surrey, BC; Victoria, BC.
Other Events This Weekend: Durban Gay and Lesbian Film Festival, Durban, South Africa; Family Outfest, Orlando, FL.
TODAY'S AGENDA is brought to you by:
 
Washington D.C.'s Chesapeake House was one of the more notorious bars. Opened in 1975, it was the first to feature nude male dancers. One of those dancers, a sixteen-year-old hustler who got his job with a fake I.D., was picked up by Congressman Robert Bauman (R-MD), whose subsequent arrest led to his ouster by voters a month later (see Oct 3). The Chesapeake House was the last of the 9th street clubs to close in 1992 when the block was razed to make way for a high rise office building.
TODAY IN HISTORY:
► Walt Whitman Publishes "Leaves of Grass": 1855. The first edition of Leaves of Grass was a modest affair: self-published (he did much of the typesetting himself), consisting of only twelve unnamed poems in 95 pages (he wanted the book to be small enough to carry in a pocket), and only 800 copies. Whitman's name appeared nowhere in the volume, just an engraving showing him in work clothes and a hat. The book's title was a pun: "leaves" were the name publishers used for the pages of a book, and "grass" was a term given by publishers for minor, quickly forgotten works that they nevertheless relied on to pay the bills.
But Whitman's book was not destined to be consigned to insignificance. He lost his job as a clerk at the Bureau of Indian Affairs after Interior Secretary James Harlan found a copy on Whitman's desk. "I will not have the author of that book in this Department", he said, and threatened to resign if the President were to order Whitman's reinstatement. Critic Rufus Wilmot Griswold reviewed Leaves of Grass for The Criterion, writing, "It is impossible to image how any man's fancy could have conceived such a mass of stupid filth." Griswold charged Whitman of "the vilest imaginings and shamefullest license" and "degrading, beastly sensuality." He also switched to Latin to accuse Whitman of "that horrible sin, among Christians not to be named." Whitman would defiantly include that review in a later edition.
Whitman wrote Leaves of Grass partly in response to an 1844 essay by Ralph Waldo Emerson, who recognized a need for a distinctly American poet to write about the new nation's qualities. "I was simmering, simmering, simmering; Emerson brought me to a boil," Whitman said. He sent Emerson a copy of Leaves of Grass, who wrote back with effusive praise. "I find it the most extraordinary piece of wit and wisdom American has yet contributed," he wrote. "I am very happy in reading it, as great power makes us happy." Encouraged, Whitman immediately set about greatly expanding Leaves of Grass for a second edition, which was published the following year.
The expanded version now came in at 384 pages and sold for a dollar. Subsequent editions followed, each different from before. His fourth edition in 1867 was supposed to the last one of his "unkillable work!" But no, the work arose again for another three or five more editions, depending on how you count them. When Whitman was preparing the 1882 edition, a Boston district attorney threatened to prosecute thelocal publisher for obscenity unless Whitman removed two poems and altered ten others, including "Song of Myself," and "I Sing the Body Electric." Whitman refused and found a new publisher. When that edition came out, several prominent booksellers and department stores refused to carry it. But the controversy drove increased sales, and the first printing sold out on its first day. That edition then went on through four more printings.
Whitman completed his final edition in 1891. It became known as his "deathbed edition. "L. of G. at last complete —- after 33 y'rs of hackling at it, all times & moods of my life, fair weather & foul, all parts of the land, and peace & war, young & old". It was published in 1892, and the edition had grown to include more than 400 poems. Two months before Whitman died, the New York Herald published an announcement declaring the 1892 edition the definitive one:
Walt Whitman wishes respectfully to notify the public that the book Leaves of Grass, which he has been working on at great intervals and partially issued for the past thirty-five or forty years, is now completed, so to call it, and he would like this new 1892 edition to absolutely supersede all previous ones. Faulty as it is, he decides it as by far his special and entire self-chosen poetic utterance.
The full first edition is available online at the Walt Whitman Archive.
► "Annual Reminder" Pickets at Philadelphia's Independence Hall: 1965-1969. The Fourth of July commemorates the day in which a group of second class citizens decided that it was finally time to not only declare their independence, but also their dignity for having been created equal and endowed with the rights to life, liberty, and the pursuit of happiness. Of course, not all Americans gained their freedom on that date in 1776. Instead, that marked the starting point for a long struggle, one which nearly destroyed the union almost a century later, and one which continues today. The 1960s will be long remembered as an important era in that struggle as racial barriers began to fall across the nation. But barriers against gay people held fast. In 1965, gay people were prohibited from holding jobs with the federal government by an Executive Order, homosexuality was illegal in every state in the country except Illinois, and gay people were regarded as mentally ill by the American Psychiatric Association.
To protest those conditions, LGBT activists, under the collective name of the East Coast Homophile Organizations (ECHO), met at Philadelphia's Independence Hall on July 4, 1965 for a demonstration to remind their fellow Americans that LGBT people did not enjoy some of the most fundamental of civil rights. Forty-four activists, including Frank Kameny, Barbara Gittings, and Kay Tobin, picketed in front of Philadelphia's potent symbol of freedom, carrying signs reading "15 million homosexual Americans as for equality, opportunity, dignity," and "homosexuals should be judged as individuals."
Craig Rodwell, a member of New York's Mattachine Society and owner of the first gay bookstore in the United States (see Nov 24), is credited for coming up with the idea. He envisioned the protest morphing into a kind of a gay holiday. "We can call it the Annual Reminder — the reminder that a group of Americans still don't have their basic rights to life, liberty, and the pursuit of happiness." Kay Lahusen (see Jan 5) described the picketing in the Daughters of Bilitis' magazine The Ladder:
"We are not," asserted one picketer, "wild-eyed, dungareed  radicals throwing ourselves beneath the wheels of police vans that have come to cart us away from a sit-in at the Blue Room  of the White House." The firm rules followed by homosexual picketers are, in part: "Picketing is not an occasion for an assertion of personality, individuality, ego, rebellion, generalized non-conformity or anti-conformity. …Therefore the individual picketer serves merely to carry a sign or to increase the size of the demonstration; not he, but his sign should attract notice. …Dress and appearance will be conservative and conventional." And so they have been. Women wear dresses; men wear business suits, white shirts and ties.

…"I didn't know you people had problems like these." exclaimed one man after reading the leaflet. His response gratified the key expectation of every picketer. A front-page mention of the demonstration in the Philadelphia Inquirer and coverage on local CBS-TV possibly multiplied his comment a thousandfold. Picketing had drawn public attention to long-hidden injustices.

This dignified protest, which startled many a citizen into fresh thought about the meaning of Independence Day, might well have been applauded by our Founding Fathers, who were intent on making America safe for the differences.
East Coast activists had already staged several pickets in 1965 before descending on the City of Brotherly Love. The first was in 1964, when a small band of activists protested in front of a New York City army induction center (see Sep 19). That action was followed with pickets in front of the White House (see Apr 17,  May 29), the Civil Service Commission (see Jun 26), and the United Nations in New York City (see Apr 18). But it was the Philadelphia protests which proved to be the most enduring. Dubbed the "Annual Reminder," the picketers returned to Independence hall every year for the next four years.
But with 1969′s Stonewall rebellion, the gay community gained an independence day all of their own. The "Annual Reminder" for 1969, occurring just a few days after that declaration of freedom on Christopher Street in New York, would be the last. In 1970, organizers decided to end the July 4 pickets in favor of the Christopher Street Liberation Day celebration on June 28 to commemorate the first anniversary of the rebellion. We've been celebrating Pride as a commemoration of our declaration of independence ever since. But the Annual Reminder hasn't been forgotten. In 2005, the Pennsylvania Historical and Museum Commission erected the first historical marker to recognize and celebrate LGBT history to commemorate those early protests in front of Independence Hall.
You can see a short film shot by gay rights activist Lilli Vincenz in 1968 of the Annual Reminder march for that year here.
[Additional sources: "Kay Tobin" (Kay Lahusen). "Picketing: the impact and the issues."  The Ladder 9, no. 12 (September 1965): 4-8.
Simon Hall. "The American gay rights movement and patriotic protest." Journal of the History of Sexuality 19, no. 3 (September 2010): 536-562.]
If you know of something that belongs on the agenda, please send it here. Don't forget to include the basics: who, what, when, where, and URL (if available).
And feel free to consider this your open thread for the day. What's happening in your world?
The Daily Agenda for Thursday, July 3
Jim Burroway
July 3rd, 2014
TODAY'S AGENDA:
Pride Celebrations This Weekend: Budapest, Hungary; Bristol, UK; Chelmsford, UK; Cologne, Germany; Lethbridge, AB; Madrid, Spain; Prince George, BC; Sundsvall, Sweden; Surrey, BC; Victoria, BC.
Other Events This Weekend: Durban Gay and Lesbian Film Festival, Durban, South Africa; Family Outfest, Orlando, FL.
TODAY'S AGENDA is brought to you by:

Larry Box, who had managed the original Stonewall Inn in Greenwich Village when it was raided in 1969, moved to Florida and opened Stonewall Too in 1975. This club was in a building that also housed the 8000 Club Hotel, which at one time sold timeshares to gay clientele. At one point the building housed a piano bar, a restaurant, a gym and this disco. Today, the ground floor of the building houses a clinic, while the bright mid-century modern upper levels are used as a photography studio/events space.
TODAY IN HISTORY:
► 45 YEARS AGO: Village Voice: "Gay Power Comes to Sheridan Square": 1969. As I said earlier (see Jun 28), much of what we know about the Stonewall Rebellion comes to us from two articles published by the Village Voice on July 3, 1969. The Voice was perfectly situated, both temperamentally and geographically, to alert its counter-cultural audience to the events that unfolded a virtual stone's throw from its offices. Lucian Truscott IV's colorful description of the rise of "the forces of faggotry" during the wee hours of Saturday morning got the bigger headline. His liberal use of the words "fags"  and other epithets along with an often contemptuous tone would soon result in protests by those very same newly-created gay activists at the Voice's offices just two months later (see Sep 12). Howard Smith's much more straightforward account of what happened inside the Stonewall Inn also managed to squeeze its first two paragraphs on the front page.
To set the scene, Truscott reported that the police raid on the Stonewall was the second on that week. It started small, with only two detectives, and two male and two female police officers. They detained the patrons inside, and began releasing some of them one by one as a crowd gathered in the street. The crowd at first was somewhat festive, but when a police paddywagon arrived, the mood changed:
Three of the more blatant queens — in full drag — were loaded inside, along with the bartender and doorman, to a chorus of catcalls and boos from the crowd. A cry went up to push the paddywagon over, but it drove away before anything could happen. With its exit, the action waned momentarily. The next person to come out was a dyke, and she put up a struggle — from car to door to car again. It was at that moment that the scene became explosive. Limp wrists were forgotten. Beer cans and bottles were heaved at the windows, and a rain of coins descended on the cops. At the height of the action, a bearded figure was plucked from the crowd and dragged inside. It was Dave Van Ronk, who had come from the Lion's Head to see what was going on. He was charged with throwing an object at the police.
Many believe that the "dyke" was probably Stormé DeLarverie, a drag king performer of the 1950s and 1960s, who  later worked as a bouncer at several of the city's lesbian bars. There's also this anacronism that bears explanation: why did the crowd throw coins? Most likely they were mostly throwing pennies — copper pennies — against the "coppers" in uniform, using the least valuable coin available as a both a taunt and a projectile. It was not an unusual practice in the 1960s.
This would be a good point to switch to Howard Smith's account from inside the bar. He had been sticking close to Inspector Seymour Pine, the officer in charge of the raid, when the paddy-wagon left and the crowd grew angry. As bottles began flying, Pine ordered his officers inside the bar for cover, and convinced Smith to come inside where "you're probably safer."
In goes me. We bolt the heavy door. The front of the Stonewall is mostly brick except for the windows, which are boarded within by plywood. Inside we hear the shattering of windows, followed by what we imagine to be bricks pounding on the door, voices yelling. The floor shudders at each blow. "Aren't you guys scared?" I say.

"No." But they look at least uneasy.

The door crashes open. Beer cans and bottles hurtle in. Pine and his troop rush to shut it. At that point the only uniformed cop among them gets hit with something under his eye. He hollers, and his hand comes away scarlet. It looks a lot more serious than it really is. They are all suddenly furious. Three run out in front to see if they can scare the mob from the door. A hail of coins. A beer can glances off Deputy Inspector Smyth's head.

Pine, a man of about 40 and smallish build, gathers himself, leaps out into the melee, and grabs someone around the waist, pulling him downward and back into the doorway. They fall. Pine regains hold and drags the elected protester inside by the hair. The door slams again. Angry cops converge on the guy releasing their anger on this sample from the mob. … And while the other cops help, he (the cop who was cut) slaps the prisoner five or six times very hard and finishes with a punch to the mouth. They handcuff the guy as he almost passes out. "All right," Pine announces, "we'll book him for assault." The door is open again. More objects are thrown in. The detectives locate a fire hose, the idea being to ward off the madding crowd until reinforcements arrive. They can't see where to aim it, wedging the hose in a crack in the door. It sends out a weak stream."
That man who was dragged inside was Dave Van Ronk, who Truscott mentioned in his article. Switching back to Truscott's narrative:
Three cops were necessary to get Van Ronk away from the crowd and into the Stonewall. The exit left no cops on the street, and almost by signal the crowd erupted into cobblestone and bottle heaving. The reaction was solid: they were pissed. The trashcan I was standing on was nearly yanked out from under me as a kid tried to grab it for use in the window smashing melee. From nowhere came an uprooted parking meter — used as a battering ram on the Stonewall door. I heard several cries of "Let's get some gas," but the blaze of flame which soon appeared in the window of the Stonewall was still a shock.
Back inside, Smith describes how that fire very nearly led to the police shooting into the crowd:
Pine places a few men on each side of the corridor leading away from the entrance. They aim unwavering at the door. One detective arms himself in addition with a sawed-off baseball bat he has found. I hear, "We'll shoot the first motherfucker that comes through the door." … I can only see the arm at the window. It squirts a liquid into the room, and a flaring match follows. Pine is not more than 10 feet away. He aims his gun at the figures.

He doesn't fire. The sound of sirens coincides with the whoosh of flames where the lighter fluid was thrown. Later, Pine tells me he didn't shoot because he had heard the sirens in time and felt no need to kill someone if help was arriving. It was that close.
With backup on hand, police cleared the streets. According to Truscott, the immediate battle was over in forty-five minutes, although other accounts describe running street battles continuing for the rest of the night, with police cars damaged, trash cans set ablaze and windows broken out in area banks and storefronts. According to Truscott, thirteen were arrested taht night, and two police officers were injured. Quiet was restored that night, and the Stonewall's management quickly got the bar ready to re-open and get everything back to normal for Saturday night, as it always had before. But this time occupiers of Sheridan Square had other plans. Again, Truscott:
Friday night's crowd had returned and was being led in "gay power" cheers by a group of gay cheerleaders. "We are the Stonewall girls/ We wear our hair in curls/ We have no underwear/ We show our pubic hairs!" The crowd was gathered across the street from the Stonewall and was growing with additions of onlookers, Eastsiders, and rough street people who saw a chance for a little action. …As the "gay power" chants on the street rose in frequency and volume, the crowd grew restless. The front of the Stonewall was losing its attraction, despite efforts by the owners to talk the crowd back into the club….

The people on the street were not to be coerced. "Let's go down the street and see what's happening, girls," someone yelled. And down the street went the crowd, smack into the Tactical Patrol Force, who had been called earlier to disperse the crowd and were walking west on Christopher from Sixth Avenue. Formed in a line, the TPF swept the crowd back to the corner of Waverly Place where they stopped. A stagnant situation there brought on some gay tomfoolery in the form of a chorus line facing the helmeted and club-carrying cops. Just as the line got into a full kick routine, the TPF advanced again and cleared the crowd of screaming gay powerites down Christopher to Seventh Avenue. The street and park were then held from both ends, and no one was allowed to enter — naturally causing a fall-off in normal Saturday night business, even at the straight Lion's Head and 55. The TPF positions in and around the square were held with only minor incident — one busted head and a number of scattered arrest — while the cops amused themselves by arbitrarily breaking up small groups of people up and down the avenue. The crowd finally dispersed around 3:30 A.M.
Other accounts have the Saturday night uprising as being more widespread and more violent than Truscott's description. People were beaten with nightsticks, and tear gas was deployed in front of the Stonewall to try to break up the crowd.
The crowds gathered again on Sunday night, but according to Truscott, it was a somewhat quieter night with police and TPF out in force. In fact, unrest and police confrontations would go continue for another three nights. But Truscott's account ended on a triumphal note Sunday:
Allen Ginsberg and Taylor Mead walked by to see what was happening and were filled in on the previous evenings' activities by some of the gay activists. "Gay power! Isn't that great! " Allen said. "We're one of the largest minorities in the country — 10 per cent, you know. It's about time we did something to express ourselves."

Ginsberg expressed a desire to visit the Stonewall — "You know, I've never been in there " — and ambled on down the street, flashing peace signs and helloing the TPF. It was a relief and a kind of joy to see him on the street. He lent an extra umbrella of serenity of the scene with his laughter and quiet commentary on consciousness, "gay power" as a new movement, and the various implications of what had happened. I followed him into the Stonewall, where rock music blared from speakers all around a room that might have come right from a Hollywood set of a gay bar. He was immediately bouncing and dancing wherever he moved.

He left, and I walked east with him. Along the way, he described how things used to be. "You know, the guys there were so beautiful — they've lost that wounded look that fags all had 10 years ago." It was the first time I had heard this crowd described as beautiful.

We reached Cooper Square, and as Ginsberg turned to head toward home, he waved and yelled, "Defend the fairies!" and bounced on across the square. He enjoyed the prospect of "gay power" and is probably working on a manifesto for the movement right now. Watch out. The liberation is under way.
[Sources: Lucian Truscott IV. "Gay Power Comes to Sheridan Square." Village Voice 14, no. 38 (July 3, 1969): 1, 18. Available online via the Google Newspaper Archive here.
Howard Smith. "View from Inside: Full Moon Over the Stonewall." Village Voice 14, no. 38 (July 3, 1969): 1, 25, 29. Available online via the Google Newspaper Archive here.]
► Civil Service Commission Begins Hiring Gay People: 1975. In 1953, President Dwight D. Eisenhower responded to both the "Red Scare" and the "Lavender Scare" stoked by Sen. Joseph McCarthy's anti-communist and anti-gay hearings by signing an executive order mandating the firing of all federal employees who were found guilty of "sexual perversion" — government-speak for homosexuality (see Apr 27). Untold thousands lost their jobs in the ensuing decades, including one astronomer by the name of Frank Kameny, who was fired in 1957 (see Dec 20). He protested his firing, and argued his case in federal court all the way up to the U.S. Supreme Court. The high court refused to hear the case in 1961, making his firing permanent. Kameny went on to become a leading gay-rights activist, and while his efforts extended to opposition to all aspects of discrimination and oppression, the federal employment ban never strayed far from his top concerns. Kameny supported others who had been fired in their efforts to get their jobs back and organized several protests and meetings at the commission's Washington, D.C. headquarters throughout the next two decades (see, for example, Sept 28, Jun 26).
While Kameny's case was the first legal challenge, it wasn't the last. Several others followed suit, but most federal judges sided with the government's position upholding the Civil Service Commission's rules. But in 1973, after a federal judge in California ordered the commission to cease labeling gay people as unfit for federal employment, the commission decided to review its policies. By 1975, the commission finally amended its regulations and ended its ban on employing gays in the federal government. The decision however was not accompanied by a formal announcement. Instead, supervisors were quietly instructed that no one was to be barred for homosexuality. But news of the change did slowly leak out. According to Joyce Murdoch and Deb Price in their book Courting Justice: Gay Men And Lesbians V. The Supreme Court, Frank Kameny learned of the change via a phone call on a Thursday before the Fourth of July weekend. Federal personnel officials "surrendered to me on July 3rd, 1975," he recalled. "They called me up to tell me they were changing their policies to suit me. And that was the end of it."
► Rare Cancer Seen in 41 Homosexuals: 1981. That was the headline the New York Times used to announce a new set of illnesses stalking gay men. The Times article, the first mainstream media report about of what would eventually become known as AIDS, came out just a month  after the Centers for Disease Control and Prevention (CDC) first announced that five gay men had died of a rare form of pneumonia in Los Angeles (see Jun 5). Now the CDC issued another notice of gay men in New York and California being stricken with Kaposi's Sarcoma in the July 3 edition of the Morbidity and Mortality Weekly Report:
During the past 30 months, Kaposi's sarcoma (KS), an uncommonly reported malignancy in the United States, has been diagnosed in 26 homosexual men (20 in New York City [N YC ]; 6 in California). The 26 patients range in age from 26-51 years (mean 39 years). Eight of these patients died (7 in NYC, 1 in California)—all 8 within 24 months after KS was diagnosed. The diagnoses in all 26 cases were based on histopathological examination o f skin lesions, lymph nodes, or tumor in other organs. Twenty-five of the 26 patients were white, 1 was black. …

Skin or mucous membrane lesions, often dark blue to violaceous plaques or nodules, were present in most of the patients on their initial physician visit. However, these lesions were not always present and often were considered benign by the patient and his physician. …

Seven KS patients had serious infections diagnosed after their initial physician visit. Six patients had pneumonia (4 biopsy confirmed as due to Pneumocystis carinii [PC]), and one had necrotizing toxoplasmosis of the central nervous system. One of the patients  with Pneumocystis pneumonia also experienced severe, recurrent, herpes simplex infection; extensive candidiasis; and cryptococcal meningitis.
This report, which noted that gay men were developing KS "during the past 30 months" confirmed rumors that had been swirling in New York of a "gay cancer." Until then, KS had been extremely rare, affecting mainly older men of Mediterranean descent, Africans in the equatorial belt, and transplant patients who were on anti-rejection drugs that suppressed their immune systems. The CDC report also updated their count of gay men with Pneumocystis carinii pneumonia (PCP) from the prior month, from five to fifteen.
[Sources: A. Friedman-Kein, L. Laubenstein, M. Marmor, et al. "Epidemiologic Notes and Reports: Kaposi's Sarcoman and Pneumocystis Pneumonia among homosexual men -- New York City and California." Morbidity and Mortality Weekly Report 30, no. 25 (July 3, 1981): 305.308. Available online here (PDF: 705KB/12 pages).
Lawrence K. Altman. "Rare Cancer Seen in 41 Homosexual Men." New York Times (July 3, 1981): 20.]
If you know of something that belongs on the agenda, please send it here. Don't forget to include the basics: who, what, when, where, and URL (if available).
And feel free to consider this your open thread for the day. What's happening in your world?
Scott Lively Upset That John Oliver Quoted Him
Jim Burroway
July 2nd, 2014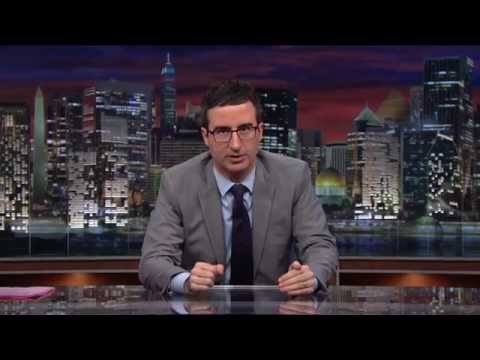 John Oliver did a major segment Sunday night on HBO's Last Week Tonight focusing on the influence of people like Scott Lively on Uganda's rising homophobia which culminated in the passage of the draconian Anti-Homosexuality Act last February. Lively took umbrage over Oliver's playing back some of the crazy things Lively has said over the past several years:
I find it funny that lefties like John Oliver who pose as humanitarians are the masters at dehumanizing other people through ridicule and never give the subjects of their smears a fair chance to respond.

I'm calling out John Oliver as a liar and a fraud who couldn't go ten minutes with me in an unscripted, unedited debate. Without his teleprompter and his cheap-shot, out-of-context video clips he would be exposed as just another left-wing loony.

Oliver is lying through selective editing re Rwanda and several other points. His show was one continuous stream of malicious LGBT propaganda in the guise of comedy.
You can see what Lively said about Rwanda and several other points here, when BTB debuted details of his March 2009 talk for the first time.
At least one marriage in Indiana will be recognized
Timothy Kincaid
July 2nd, 2014
Last Wednesday, Federal District Judge Richard Young ruled that Indiana's ban on same-sex marriages violates the due process and equal protection clauses of the US Constitution. After several marriages took place, on Friday the Seventh Circuit Court of Appeals stayed the ruling until appeal can be heard.
The status of the marriages that took place in the interim is uncertain. But one couple's marriage has caught the attention of the courts and merited special treatment.
Earlier this year, before determining the constitutionality of the law, Judge Young had made an emergency ruling on the marriage of one couple, Amy Sandler and Niki Quasney. Quasney has been fighting ovarian cancer for five years and may not be able to continue the battle until after the legal process has been completed.
When the Seventh Circuit stayed Judge Young's marriage rulings, it put Sandler's and Quasney's marriage back in limbo. But, as did Young, the Appeals Court has recognized the severity of the situation and made exception. (IndyStar)
The U.S. 7th Circuit Court of Appeals has ordered the state to recognize the same-sex marriage of one Hoosier couple.
…
Tuesday's ruling came at the request of Amy Sandler and Niki Quasney, who is terminally ill. They are among the couples who had filed lawsuits earlier this year challenging the state law than bans same-sex marriage and the recognition of gay marriages conducted legally in other states.

A three-judge panel from the federal appeals court in Chicago ordered the unique recognition for the Munster couple a day after it announced plans to expedite the appeal of U.S. District Judge Richard Young's ruling last week that found Indiana's ban unconstitutional.
This is an act of mercy. But it also tells us something of the mind of the court.
Yesterday's ruling gives a clear indication that at least this panel of judges expects that marriage equality has proven its merits and will prevail at the Circuit Court level.
I am also beginning to wonder if the Supreme Court will even hear the matter of marriage. Should all of the Circuit Courts come to identical conclusion, which seems increasingly likely, there would be no legal conflict nor perhaps a need for SCOTUS to take up the issue.
The Daily Agenda for Wednesday, July 2
Jim Burroway
July 2nd, 2014
TODAY'S AGENDA:
Pride Celebrations This Weekend: Budapest, Hungary; Bristol, UK; Chelmsford, UK; Cologne, Germany; Lethbridge, AB; Madrid, Spain; Prince George, BC; Sundsvall, Sweden; Surrey, BC; Victoria, BC.
Other Events This Weekend: Durban Gay and Lesbian Film Festival, Durban, South Africa; Family Outfest, Orlando, FL.
TODAY'S AGENDA is brought to you by:

Washington, D.C.'s Grand Central opened in 1974, and almost immediately became embroiled in controversy when eight people filed a complaint with the city's Office of Human Rights, charging that the club was denying entry to women, drag queens and African-Americans. They were doing this by insisting on seeing several forms of identification at the door, while not holding white patrons to the same standard. This was a common practice among several gay bars and dance clubs in the District. In 1977, the eight, represented by the National Lawyers Guild, won a judgment of sexual and racial discrimination against Grand Central. That same year, owners Glenn Thompson and George Dotson closed the club. The site became Chapter II, then Marty's in 1984, then Chapter III in 1985, then Nexus, a straight stripper's club until 2007, when it was demolished and replaced with a high rise condo.
TODAY IN HISTORY:
► State Department Fires 381 Gay Employees: 1953. In the early 1950s, the entire country was in the grips of the Red Scare as Wisconsin Sen. Joseph McCarthy was conducting his witch hunts. One of his main platforms would be the Senate's Subcommittee on the Investigation of Loyalty of State Department Employees. While McCarthy's main targets were imaginary Communists in the State Department, gay employees were also seen as "subversives" in need of rooting out. Among the more high-profile targets was Samuel Reber, a twenty-seven year career diplomat who announced his retirement in May of 1953 after McCarthy charged that he was a "security risk" — which was a barely-concealed code for homosexual. By then, President Dwight D. Eisenhower had already responded to McCarthy's witch hunt by signing an executive order mandated the firing of all federal employees who were deemed guilty of "sexual perversion," whether proven or not (See Apr 27). Eisenhower also announced a re-organization of the State Department. Rep. Charles B Brownson, an Indiana Republican with his own lesser-known witch hunt underway in the House Government Operations Committee, asked the State Department for a progress report in rooting out homosexuals. On July 2, 1953, the State Department's chief security officer R.W. Scott McLeod revealed that 351 homosexuals and 150 other "security risks" had been fired between 1950 and 1953.
TODAY'S BIRTHDAYS:
► Richard Bruce Nugent: 1906-1987. When the landmark Harlem Renaissance literary magazine Fire!! published his short story "Smoke, Lilies and Jade" in 1926, Richard Bruce Nugent became the first African-American writer willing to declare his homosexuality in print — and he would remain so for the next thirty years. A year earlier, he had been attending the "Saturday Evening" salons of poet Georgia Douglas Johnson in his native Washington, D.C., where he was introduced to the leading African-American thinkers of the day, including W.E.B. Du Bois, Alain Locke, Jean Toomer, and Waldo Frank. He also met poet Langston Hughes (see Feb 1). The two of them became fast friends and moved to New York. Nugent, Hughes, Cal Van Vechten (see Jun 17) and several others became integral players in Harlem's intellectual and artistic life, with Nugent becoming the most notorious. Van Vechten once wrote to Hughes that he saw Nugent at a society dinner in evening clothes "with his usual open chest and uncovered ankles. I suppose soon he will be going without trousers."
Nugent wasn't just a writer, but also a dancer, painter and illustrator. The apartment complex in Harlem that he shared with other artists became known as "Niggeratti Manor," where Nugent had painted the walls with mural, some depicting homoerotic scenes. Other illustrations appeared in Fire!! as well as two other African-American publications Opportunity and Palms, and other New York art magazines. Meanwhile, he continued to write short stories and even took his turn on the stage, appearing on Broadway and in an early production of the play Porgy (later adapted by George Gershwin for Porgy and Bess) In 1937, he published what is often considered his finest work, "Pope Pius the Only."
In 1952, he married Grace Marr, with whom he shared accommodations, and with her three brothers. The marriage was her idea; she thought she could "change" him. It's unclear why he went along with it. He warned her that it was a bad idea, but marry her he did. The relationship was never consummated. Meanwhile, Nugent remained an active booster of Harlem's literary and arts scene throughout the rest of his life. He was also a harsh critic of the New York Metropolitan Museum of Art's 1968 exhibition on the Harlem Renaissance which, astonishingly, was put together without the involvement of Harlem artists. In 1983 he was interviewed for the film Before Stonewall. He died in 1987. In 2002 Duke University Press published Gay Rebel of the Harlem Renaissance: Selections from the Work of Richard Bruce Nugent
, a collection of Nugent's most important writings, paintings, and drawings, many of them made available for the first time.
► Dee Palmer: 1937. Jethro Tull fans would know her as composer and keyboardist David Palmer. She had provided orchestral arrangements for several significant Jethro Tull albums, including Aqualung and Thick as a Brick before joining the band as a full time musician in 1976. At the time, she presented herself as an eccentric Englishman, complete with a Sherlock Holmes pipe and a beard. She remained with the band until it broke up in 1980 over Ian Anderson's decision to release a solo album under the Jethro Tull name.
She was also married. He had told Maggie about her transgender feelings on their second date, and Maggie was accepting. "All of my time with Maggie was blissfully happy," she later recalled. But after her wife died in 1998, Dee was left alone to confront her sense that something was wrong. "Once she died I sat in the kitchen looking down the garden for a year, then gradually from the outermost part of my body and soul where I had consigned what I was to learn was gender dysphoria started to reassert itself as something that I had to deal with again."
She finally decided it was time to act on the feelings that she had been having since the age of three. She changed her name to Dee in 2000 and underwent gender reassignment in 2004. The whole process for her was very difficult. "It isn't for wimps by the way … And it isn't for people who want to wear a frock and prance around masquerading as a female. It's nothing to do with that, it's a light year away from that." Now that she has transitioned, she feels liberated, and lives with a sense that there was nothing left to hold her back. "it is like jumping from a parachute. At first it's very easy, but then suddenly the ground is coming up at you and you can't stop until you've reached the end; it's very much that kind of experience – your writing and performance will take on new dimensions."
► 30 YEARS AGO: Johnny Weir: 1984. The famous American figure skater is a three-time U.S. National Champion (2004–2006) and a the 2008 Worlds Championship bronze medalist, although for a number of reasons, his Olympic appearances in 2006 and 2010 were disappointing. When he appeared at the 2010 U.S. Championships wearing fox fur as part of his costume, he began to receive death threats from animal rights activists. He defended his decision to wear fur as "a personal choice," but decided to remove the fur from his costume. By the time the 2010 Winter Olympics came around in Vancouver, he had to change his housing arrangement due to security concerns.
Weir was always a bit different — including the fact that he spins clockwise instead of counter-clockwise like most other figure skaters. He was long suspected of being gay — as are probably most male figure skaters. The fact that he designed some of his own skating costumes in a very androgynous style didn't do much to quell the rumors. But for most of his career, he preferred to leave the questions unanswered. "It's not part of my sport and it's private," he'd say. But when he published his memoir Welcome to My World
in 2011, he finally came out as gay. He said his decision to come out was prompted by a string of suicides in 2010. "With people killing themselves and being scared into the closet, I hope that even just one person can gain strength from my story."
In 2013, Weir retired from professional skating and became an NBC figure skating analyst for the 2014 Winter Olympic Games in Sochi. When controversy over Russia's anti-gay laws prompted calls to boycott the games, Weir, who is a self-proclaimed Russophile, criticized those suggestions by saying that "the Olympics are not the place to make a political statement" about Russia's anti-gay crackdown, adding "you have to respect the culture of a country you are visiting." Just before leaving for the Sochi games, Weir filed for what looked to be a very nasty divorce from his Russian husband, Victor Voronov, only to reconcile a few months later.
If you know of something that belongs on the agenda, please send it here. Don't forget to include the basics: who, what, when, where, and URL (if available).
And feel free to consider this your open thread for the day. What's happening in your world?
Happy Canada Day
Timothy Kincaid
July 1st, 2014

To our Canadian readers, have a joyous holiday.
Another Marriage Ban Bites the Dust
Jim Burroway
July 1st, 2014
A federal judge today ruled that same-sex couples have a right to marry in Kentucky.

"In America, even sincere and long-hold religious beliefs do not trump the constitutional rights of those who happen to have been out-voted," U.S. District Judge John G. Heyburn II wrote to invalidate Kentucky's constitutional amendment banning gay marriage.

…Heyburn upheld the right to marry today, but put his ruling on hold pending a decision by a higher court. Heyburn rejected the only justification offered by lawyers for Kentucky Gov. Steve Beshear — that traditional marriages contribute to a stable birth rate and the state's long-term economic stability.

"These arguments are not those of serious people," he said.
Judge Heyburn, who was appointed to the bench in 1992 by President George H.W. Bush on Sen. Mitch McConnell's (R-KY) recommendation, ruled that Kentucky's ban violates the Equal Protection clause of the U.S. Constitution. Earlier this year, the same judge ruled that the state of Kentucky must recognize the validity of same-sex marriages performed in other states.
The full ruling is here. Judge Heyburn begins by observing the near-unanimity of prior court decisions in the wake of Windsor but explains why, unlike most other Federal judges, he chose not to rule on Due Process grounds:
Since the Supreme Court's landmark decision in United States v. Windsor, 133 S.Ct. 2675 (2013), every federal court to consider state bans on same-sex marriage and recognition has declared them unconstitutional. Most of these courts have done so under both the Due Process and Equal Protection Clauses of the Fourteenth Amendment to the United States Constitution. This Court's opinion differs in that it does not determine whether Kentucky's laws interfere with a fundamental right. The Court's chief reason for declining to do so is its careful reading of Windsor, which suggests that the Supreme Court is unwilling and unlikely to view the right Plaintiffs seek to exercise as fundamental under the Constitution.
He explains that a bit further
Although many courts have discussed the Equal Protection and Due Process Clauses in tandem, ultimately, this Court sees this case as more clearly about the imposition of a classification than about the contours of a due process right. The constitutional question is whether a state can lawfully exclude a certain class of individuals, i.e. homosexual persons, from the status and dignity of marriage. The Court will resolve Plaintiffs' claims solely on equal protection grounds.
Judge Heyburn acknowledged that "the most difficult part of the equal protection analysis here is determining the proper standard of review." For heightened scrutiny, which places to burden of proof on the state to show that its action against a suspect class is narrowly tailored to further a legitimate government interest. If the action interferes with a fundemantal right, then gay people qualify as a suspect class, then strict scrutiny applies. But if gay people are simply being singled out for special treatment for other reasons, then they may qualify for quasi-suspect class requiring heghtened scrutiny. While Loving v. Virgina and other court cases identified marriage as a fundamental right, Judge Heyburn found that when the U.S. Supreme Court had the opportunity to extend that fundamental right to gay people in Windsor, it decliend to do so:
If the inquiry here is viewed as a contours-of-the-right question, holding that the fundamental right to marry encompasses same-sex marriage would be a dramatic step that the Supreme Court has not yet indicated a willingness to take. Further, it is a step that is unnecessary to the ultimate result in this action. Given the current posture of relevant constitutional jurisprudence, this Court finds caution here a more appropriate approach to avoid overreaching in its own constitutional analysis.
He did however rule that gay people constitute a quasi-suspect class, based on four factors identified by the Supreme Court: 1) historical discrimination, 2) ability to contribute to society, 3) immutable defining characteristics, and 4) politiacl powerlessness.
Historical discrimination against homosexual persons is readily apparent and cannot reasonably be disputed. Further, the Court cannot think of any reason why homosexuality would affect a person's ability to contribute to society. No court has concluded otherwise. The remaining two factors, immutability and political powerlessness, are slightly less straightforward.

As to immutability, the relevant inquiry is not whether a person could, in fact, change a characteristic, but rather whether the characteristic is so integral to a person's identity that it would be inappropriate to require her to change it to avoid discrimination. Accord Wolf, 2014 WL 2558444, at *28; see also Griego v. Oliver, 2014-NMSC-003, 316 P.3d 865, 884 (N.M. 2013). For example, strictly speaking, a person can change her citizenship, religion, and even gender. Legislative classifications based on these characteristics nevertheless receive heightened scrutiny because, even though they are in a sense subject to choice, no one should be forced to disavow or change them. That is, these characteristics are "an integral part of human freedom" entitled to constitutional protection, as is sexual expression. Lawrence, 539 U.S. at 577. …

Finally, the Court finds that homosexual persons are "politically powerless" within the constitutional meaning of this phrase. In discussing this factor, the Second Circuit noted: "The question is not whether homosexuals have achieved political influence and success over the years; they clearly have. The question is whether they have the strength to politically protect themselves from wrongful discrimination." Windsor, 699 F.3d at 184. Indeed, if the standard were whether a given minority group had achieved any political successes over the years, virtually no group would qualify as a suspect or quasi-suspect class. A more effective inquiry looks to the vulnerability of a class in the political process due to its size or political or cultural history. See Wolf, 2014 WL 2558444, at *29. Under this inquiry, Kentucky's laws against homosexual persons are "Exhibit A" of this powerlessness.
With gay people identified as a quasi-suspect class, Judge Heyburn ruled that the state of Kentucky was burdened with proving that its same-sex marriage ban is substantially related to an important governmental objective. And here's where we get to the really juicy part, because Judge Heyburn then went on to say that Kentucky's ban on same-sex marriage would not even stand up to any level of scrutiny. "Rational basis review, while deferential, is not 'toothless,'" Heyburn noted, before tearing into the state's "illogical and even bewildering" attempts to justify Kentucky's marriage ban:
The Court will begin with Defendant's only asserted justification for Kentucky's laws prohibiting same-sex marriage: "encouraging, promoting, and supporting the formation of relationships that have the natural ability to procreate." Perhaps recognizing that procreation- based arguments have not succeeded in this Court, see Bourke, 2014 WL 556729, at *8, nor any other court post-Windsor, Defendant adds a disingenuous twist to the argument: traditional marriages contribute to a stable birth rate which, in turn, ensures the state's long-term economic stability.

These arguments are not those of serious people. Though it seems almost unnecessary to explain, here are the reasons why. Even assuming the state has a legitimate interest in promoting procreation, the Court fails to see, and Defendant never explains, how the exclusion of same-sex couples from marriage has any effect whatsoever on procreation among heterosexual spouses. Excluding same-sex couples from marriage does not change the number of heterosexual couples who choose to get married, the number who choose to have children, or the number of children they have. See Bishop v. United States ex rel. Holder, 962 F. Supp. 2d 1252, 1291 (N.D. Okla. 2014) ("Marriage is incentivized for naturally procreative couples to precisely the same extent regardless of whether same-sex couples (or other non- procreative couples) are included."). The Court finds no rational relation between the exclusion of same-sex couples from marriage and the Commonwealth's asserted interest in promoting naturally procreative marriages.

The state's attempts to connect the exclusion of same-sex couples from marriage to its interest in economic stability and in "ensuring humanity's continued existence" are at best illogical and even bewildering. These arguments fail for the precise reasons that Defendant's procreation argument fails.

Numerous courts have repeatedly debunked all other reasons for enacting such laws. The Court can think of no other conceivable legitimate reason for Kentucky's laws excluding same-sex couples from marriage.
The State tried to anticipate one anti-gay argument that courts elsewhere have slapped down by asserting that just because oppposite-sex couples may not be able to procreate or may chose not to, doesn't mean that it can't deny marriage licenses to same-sex couples because they can't procreate. Judge Heyburn agreed that this inconsistency doesn't automatically fail a rational-basis rule. "However, that Kentucky's laws do not deny licenses to other non- procreative couples reveals the true hypocrisy of the procreation-based argument," he countered.
More importantly, the imperfect line-drawing argument assumes incorrectly that the Court bases its ruling on a comparison between same-sex couples and other non-procreative couples. On the contrary, this Court bases its ruling primarily upon the utter lack of logical relation between the exclusion of same-sex couples from marriages and any conceivable legitimate state interest. Any relationship between Kentucky's ban on same-sex marriage and its interest in procreation and long-term economic stability "is so attenuated as to render the distinction arbitrary or irrational." City of Cleburne, 473 U.S. at 446.
Judge Heybourn concluded his ruling by noting both reaction to his earlier ruling requiring Kentucky to recognize same-sex marriage performed outside the state and the evolving legal landscape since his earlier decision:
Since this Court's Bourke opinion, the legal landscape of same-sex marriage rights across the country has evolved considerably, with eight additional federal district courts and one circuit court invalidating state constitutional provisions and statutes that denied same-sex couples the right to marry. …With this opinion, this Court joins their company.

Sometimes, by upholding equal rights for a few, courts necessarily must require others to forebear some prior conduct or restrain some personal instinct. Here, that would not seem to be the case. Assuring equal protection for same-sex couples does not diminish the freedom of others to any degree. Thus, same-sex couples' right to marry seems to be a uniquely "free" constitutional right. Hopefully, even those opposed to or uncertain about same-sex marriage will see it that way in the future.

The Court's holding today is consistent with Bourke, although it requires different relief. The ability to marry in one's state is arguably much more meaningful, to those on both sides of the debate, than the recognition of a marriage performed in another jurisdiction. But it is for that very reason that the Court is all the more confident in its ruling today.
The Daily Agenda for Tuesday, July 1
Jim Burroway
July 1st, 2014
TODAY'S AGENDA is brought to you by:

The Last Culture disco opened in Tucson in 1977 over the July 4 weekend. The Arizona Gay News described the new club:
Aztec, Egyptian, Futuristic are apt words to describe the totally remodeled Last Culture disco located at 1455 N. Miracle Mile. Owners Bernie, Joel, and Budd have spared no expense to make this club one of the most up to date discotheques in the West. A complete new computerized sound system. A completely new lighting system. A complete new laser system that will have your head spinning are but three of the innovations that have been installed. There is a new bleacher section for resting between dances.

The Last Culture disco is in conjunction with Dr. Jekyll's and Mr. Hyde's Restaurant which makes this facility one of the most complete entertainment centers in the Southwest.
The city of Tucson inadvertently found itself in the gay bar business in November of 1978 when it purchased the Tucson House, a high rise apartment building on 1455 N. Miracle Mile, which the city intended to turn into public housing for senior citizens. City council members were surprised to learn that the strip mall in front of Tucson House, which housed The Last Culture and Jekyll and Hyde's, happened to be part of the same transaction, making the city the clubs' new landlord. While Tucson overall was quite gay friendly — the city council would pass a broad anti-discrimination ordinance a month later — anti-gay council member Ricard Amlee was aghast. "I don't want to use city funds to finance any of their operations," he said, apparently ignorant of the fact that the two bars were now paying the city "four figures each month" for rent.
At about the same time, the business itself was sold to new owners, and I don't know what happened after that. I'm still combing through back issues of the Arizona Gay News, which showed that the business continued to advertise as Jekyll's Last Culture for a few more weeks, as it had been doing through much of 1978, after which it seems to have dropped The Last Culture and advertised itself simply as Jekyll's. The building is still there (that stretch of Miracle Mile was renamed as the southern portion of Oracle Road to reflect a realignment several blocks to the north), and houses a family and youth counseling non-profit organization.
[Sources: "Jekyll's Changes Hands, City New Landlord." Arizona Gay News 3, no. 47 (November 23, 1978): 1.]
TODAY IN HISTORY:
► Gay Resistance Fighters Shot By Nazis: 1943. Dutch painter and writer Willem Arondeus's career in art, like that of many artists, was marked by poverty. But his 1938 biography of the Dutch painter Matthijs Maris (1839-1917) not only assured Arondeus of a modest steady income, but Maris's fight on the barricades in 1871 for the Paris Communards inspired Arondeus to join the Resistance when the Nazis invaded Holland. Arondeus hatched a plot to burn the Bevolkingsregister which housed the citizen registration office in Amsterdam where the Nazis kept copies of all of the identity cards held by Dutch citizens. Late on March 27, 1943, Arondeus and fourteen others, including two young doctors, donned German uniforms, asked the building's guards to open the building for a special inspection. As soon as they gained entry, the two doctors injected the guards to put them asleep and placed them in the courtyard away from harm while the rest of the crew set fire to the building.
Five days later, an unknown infiltrator informed the Nazis, which arrested the group. During the trial, Arondeus took responsibility for the fire. The two doctors were sentenced to life in prison, but the rest were ordered to go before a firing squad. Before he was executed, Arondeus asked his lawyer to make public after the war that he and two others were gay: the tailor Sjoerd Bakker, who made the fake German uniforms, and writer Johan Brouwer. "Tell the people that gays are not cowards," Arondeus instructed his lawyer. (Bakker, for his part, requested a pink shirt as his last request before his execution.) But despite the Netherlands' renowned liberal attitudes, Arondeus's request wasn't heeded until 1990 when a television documentary by the Dutch filmmaker Toni Bouwmans revealed the full story.
[Source: Lutz van Dijk. "Arondeus, Willem" in Robert Aldrich and Garry Wotherspoon (eds.) Who's Who in Gay and Lesbian History: From Antiquity to the Mid-Twentieth Century
, 2nd ed. (New York: Routledge, 2002): 34-35.]
TODAY'S BIRTHDAYS:
► Farley Granger: 1925-2011: Despite being one of the best-looking and well-regarded men in Hollywood, Granger didn't have the kind of prolific a film career one might expect. He is best known for his role in Alfred Hitchcock's Rope and Strangers on a Train and for Luchino Visconti's Senso. In Rope, Granger played a murderer and (implied) lover of an accomplice in a story inspired by the Loeb and Leopold murder.
In real life, Granger enjoyed the attentions of men, and women. According to his 2007 autobiography Include Me Out, he had affairs with Patricia Neal, Arthur Laurents, Shelly Winters, Leonard Bernstein, Barbara Stanwick and Ava Gardner. As for dealing with "liberal" Hollywood's deeply-entrenched homophobia:
I found it difficult to answer questions about "gay life in Hollywood when I was living and working there. …I was never ashamed, and I never felt the need to explain or apologize for my relationships with anyone. I had many gay friends, but more of my friends were straight and most were married with families. The ratio of my gay to straight friends was probably in direct proportion to that of gay and straight people in general. I have loved men. I have loved women."
Granger insisted he was never closeted, and he also resisted labeling himself:
Men or women?

"That really depends on the person," he said impishly. But his follow-up comment left little doubt: "I've lived the greater part of my life with a man" — he has been with (Robert) Calhoun in New York since the 1960s — "so obviously that's the most satisfying to me."
In the late 1950s, Granger left Hollywood and moved to New York City, where he launched a second career on Broadway. Granger died in 2011 of natural causes in New York at the age of 85.
► Fred Schneider: 1951. The B-52s front man is probably America's best known practitioner of sprechgesang. (The Free Dictionary: "a type of vocalization between singing and recitation … originated by Arnold Schoenberg, who used it in Pierrot Lunaire (1912)") The group's guy-and-gals call-and-response between Schneider and Kate Pierson and Cindy Wilson have become a trademark ever since "Rock Lobster" hit the charts in 1978. That sound defined the B-52s as the quintessential party band, inviting everyone to pile into the Chrysler as big as a whale. Schneider was coy about his sexuality throughout the 1980s and most of the 1990s, but his reluctance appeared to be more a matter of annoyance than fear. "I'm on the same side the fence as k.d., Elton and Frederick the Great. I just don't like to share my personal life with the public." Of course, there wasn't much sharing needed. His own mother's reaction when he came out to her probably sums it up for everyone else. "Oh I know, Freddie," she said, and continued vacuuming without missing a beat.
► Roddy Bottum: 1963. The keyboardist for Faith No More since 1982, Bottum came out as gay in 1993 the year after his father died. It's easy to imagine that his revelation would have come as quite a shock to the hyper-hetero world of heavy metal, but Bottum described it as "a positive and uplifting experience. I guess I expected some of the fans to burn crosses or throw panties at me, but nothing like that ever happened." One of his hits with Faith No More was "Be Aggressive," from their 1992 album Angel Dust. The homoerotic song was about oral sex. "It was a pretty fun thing to write, knowing that (lead singer Mike Patton) was going to have to put himself on the line and go up onstage and sing these vocals." Bottum's openness about his sexuality didn't exactly open the floodgates for other heavy metal rockers to come out. "You'd think there'd be a lot more homosexuality in metal with all the dressing up," he told The Advocate in 1999. By then he had left Faith No More — and metal — to form the indie boy/girl group Imperial Teen. Since 2005, Bottum has written scores for more than a dozen movies and television shows.
If you know of something that belongs on the agenda, please send it here. Don't forget to include the basics: who, what, when, where, and URL (if available).
And feel free to consider this your open thread for the day. What's happening in your world?
What Does the Hobby Lobby Decision Mean For LGBT People?
Jim Burroway
June 30th, 2014
Today, the United States Supreme Court ruled that Hobby Lobby and other closely held corporations and family-owned businesses may not be compelled under the Affordable Care Act (ACA) to provide contraception coverage as part of their employees' health plan if doing so would violate the company's sincerely-held religious beliefs under the Religious Freedom Restoration Act (RFRA). I can sort of understand how a family that owns a family-owned business can hold strong religious beliefs, but I'm still unclear how that applies to public corporations, not matter how closely owned it may be. (Did Hobby Lobby's corporate charter have to undergo baptism by immersion, or would sprinkling do?) But at any rate, that is now the law of the land, and it has LGBT-rights advocates on edge because it may be an opening toward allowing companies to deny spousal benefits to same-sex couples, whether it is health benefits, medical leave, etc. It will probably take several more lawsuits and several more rulings before we have a clearer picture of how broad or narrow this ruling will actually turn out to be. Writing for the majority, Justice Samuel Alito tried to cage the ruling this way (PDF: 512KB/95 pages):
In any event, our decision in these cases is concerned solely with the contraceptive mandate. Our decision should not be understood to hold that an insurance coverage mandate must necessarily fall if it conflicts with an employer's religious beliefs. Other coverage requirements, such as immunizations, may be supported by different interests (for example, the need to combat the spread of infectious diseases) and may involve different arguments about the least restrictive means of providing them.

The principal dissent raises the possibility that discrimination in hiring, for example on the basis of race, might be cloaked as religious practice to escape legal sanction. See post, at 32–33. Our decision today provides no such shield. The Government has a compelling interest in providing an equal opportunity to participate in the workforce without regard to race, and prohibitions on racial discrimination are precisely tailored to achieve that critical goal.
The federal government has expressed its compelling interest in prohibiting racial discrimination through the Civil Rights Act of 1964 and several other laws promulgated by Congress and regulations by the Executive branch. Some states have anti-discrimination laws that cover sexual orientation, and a subset of those also cover gender identity. Those laws may provide some protections at the state level since the RFRA applies only to federal law, but it remains an inconsistent patchwork that varies state to state. Meanwhile, Congress has long failed to pass the Employment Non-Discrimination Act and prior anti-discrimination proposals dating back to the 1970s. In fact, several LGBT-rights organizations are now dropping their support for ENDA because it would provide broad religious-based exemptions similar to the Arizona "Religious Freedom" bill that Gov. Jan Brewer vetoed this year. So since the federal government has not identified discrimination on the basis of sexual orientation or gender identity as a compelling interest, it would seem to me that LGBT people will be made particularly vulnerable because of this decision. The principle dissent, written by Justice Ruth Bader Ginsburg, agrees:
Hobby Lobby and Conestoga surely do not stand alone as commercial enterprises seeking exemptions from generally applicable laws on the basis of their religious beliefs. See, e.g., Newman v. Piggie Park Enterprises, Inc ., 256 F. Supp. 941, 945 (SC 1966) (owner of restaurant chain refused to serve black patrons based on his religious beliefs opposing racial integration), aff 'd in relevant part and rev'd in part on other grounds, 377 F. 2d 433 (CA4 1967), aff 'd and modified on other grounds, 390 U. S. 400 (1968); In re Minnesota ex rel. McClure, 370 N. W. 2d 844, 847 (Minn.1985) (born-again Christians who owned closely held, for profit health clubs believed that the Bible proscribed hiring or retaining an "individua[l] living with but not married to a person of the opposite sex," "a young, single woman working without her father's consent or a married woman working without her husband's consent," and any person "antagonistic to the Bible," including "fornicators and homosexuals" (internal quotation marks omitted)), appeal dismissed, 478 U. S. 1015 (1986); Elane Photography, LLC v. Willock, 2013–NMSC–040, ___ N. M. ___, 309 P. 3d 53 (for-profit photography business owned by a husband and wife refused to photograph a lesbian couple's commitment ceremony based on the religious beliefs of the company's owners), cert. denied, 572 U. S. ___ (2014). Would RFRA require exemptions in cases of this ilk? And if not, how does the Court divine which religious beliefs are worthy of accommodation, and which are not? Isn't the Court disarmed from making such a judgment given its recognition that "courts must not presume to determine . . . the plausibility of a religious claim"?

There is an overriding interest, I believe, in keeping the courts "out of the business of evaluating the relative merits of differing religious claims," Lee, 455 U. S., at 263, n. 2 (Stevens, J., concurring in judgment), or the sincerity with which an asserted religious belief is held. Indeed, approving some religious claims while deeming others unworthy of accommodation could be "perceived as favoring one religion over another," the very "risk the Establishment Clause was designed to preclude." Ibid. The Court, I fear, has ventured into a minefield by its immoderate reading of RFRA.
I think it's noteworthy that Alito addressed the first objection in Ginsburg's dissent concerning racial discrimination, but not the other examples. SCOTUSblog noticed that omission as well:
With respect to implications for other kinds of religious-based discrimination, the Court writes that racial discrimination in hiring will not be permitted under RFRA because "The Government has a compelling interest in providing equal opportunity to participate in the workforce without regard to race, and prohibitions on racial discrimination are precisely tailored to acheive that critical goal." Note that this leave open the question of whether the Government has a similarly compelling interest in preventing discrimination on the basis of sex or sexual orientation.
Daily Agenda for Monday, June 30
Jim Burroway
June 30th, 2014
TODAY'S AGENDA is brought to you by:

The Royal Park Hotel is still there in New York's Upper West Side, providing budget rooms and hostel accommodations. I can't find any information about the club, "Bushes," which catered to a gay clientele with a wink to those other gay hangouts just half a block away in Central Park.
TODAY IN HISTORY:
► 110 YEARS AGO: Census Bureau Releases Incarceration Statistics on Sodomy: 1904. Dr. William J. Robinson, editor of the American Journal of Urology, in 1914 combed through the Census Bureau's statistics released ten years earlier and published the following information:
STATISTICS OF SODOMY
Statistics regarding all crimes in the United States are miserably defective and the results attending an effort to determine the frequency of the offence of sodomy, generally designated as an "offence against nature" is unsatisfactory. We find, however, that on June 30, 1904, there were in American penal institutions 876 prisoners committed for this crime. These prisoners comprised 15.5% of those committed for offences against chastity. Of the total 375 were male and 1 female.

The distribution by states was as follows: New Hampshire, 1; Massachusetts, 20; Connecticut, 7; New York, 62; New Jersey, 12; Pennsylvania, 52; Maryland, 8; Virginia, 3; West Virginia, 1; North Carolina, 4; South Carolina, 1; Georgia, 1; Florida, 3; Ohio, 22; Indiana, 6; Illinois, 20; Michigan, 11; Wisconsin, 6; Minnesota, 8; Iowa, 2; Missouri, 11; North Dakota, 2; Nebraska, 2; Kansas, 4; Kentucky, 6; Tennessee, 5; Alabama, 3; Mississippi, 6; Louisiana, 3; Texas, 29; Montana, 4; Wyoming, 2; Colorado, 5; Arizona, 1; Utah, 2; Idaho, 2 ; Washington, 8; Oregon, 1; California, 30. It will be seen that the frequency of conviction varies greatly in different localities.

In the figures of crime given for the state of Indiana, which are probably the most complete available, the offence in question is not mentioned. In the Indianapolis police court, however there were two cases of sodomy in 1910 and ten in 1911.
[Source: Robinson, William J. "Statistics of Sodomy." American Journal of Urology 10, no. 3 (March 1914): 146. Available online via Google Books here.]
► 45 YEARS AGO: Upper West Side's Renaissance Blighted by "Parading Homosexuals": 1969. We like to think that gentrification of older urban neighborhoods is something new. For most cities, it is, and for many cities it has been gay people leading the way, rehabbing run-down homes and bringing entire blocks back to life. But New York's neighborhoods have been in a constant state of reinvention ever since the Indians moved out and the Dutch moved in. In 1969, it was the Manhattan Upper West Side's turn when New York magazine noticed its "renaissance," brought on by a new band of urban settlers moving into the very rough neighborhood, attracted there by cheap rents and readily available housing:
"I was ready for war," one recent brownstone buyer said. "You know, German shepherd, barbed wire, burglar alarms, punji sticks, the works. But we were delighted to find that with a little caution it could be a relaxed place to live." … Business, of course, has joined and helped to stimulate the movement to the West Side. Flower vendors who set up their cardboard cartons at the top of the neighborhood's subway stairs claim business is booming. "Only a year ago," Monroe, a West 86th Street vendor, said between sales, "flowers couldn't live on the West Side."
High end stores, restaurants, theaters were returning to the Upper West Side amidst a $700 million building boom. But the transition from a down-in-the-heels neighborhood to a sought-after address was far from complete:
The same kind of young, successful and relatively affluent middle-class families that moved to the suburbs 20 years ago and to the East Side 10 years ago are moving to the West Side today, and while the neighborhood still has an ample supply of teenage muggers, parading homosexuals and old men who wear overcoats in July, the over-all mood of the area seems to have changed.
This article was published just two days after the Stonewall Rebellion that took place just four short miles to the south in Greenwich Village. Those riots were barely mentioned in New York's respectable press, and "parading homosexuals" were still seen as a sign of decay. But just a decade later a new generation of "parading homosexuals" would become highly sought-after pioneers in reviving dying neighborhoods, whose efforts today are often praised by city leaders as evidence of renewed economic and creative vigor.
[Source: Nicholas Pileggi. "Renaissance of the Upper West Side." New York (June 30, 1969): 28-39. Available online via Google Books here.]
► Bowers v. Hardwick: 1986. It all started in August, 1982, when Michael Hardwick threw a beer bottle into a trash can outside of an Atlanta gay bar (see Aug 3). A police officer cited him for public drinking. When Hardwick failed to arrive for his court date, a warrant was issued for his arrest. Several weeks later — after Hardwick realized his error and paid the ticket – a police officer went to Hardwick's apparent to serve the arrest warrant. The police officer entered the apartment (accounts differ on how he got in), and discovered Hardwick and a male companion engaged in oral sex, which Georgia defined as "sodomy" under the law. Both men were arrested, but the local district attorney decided not to press charges. Hardwick then sued Georgia attorney general Michael Bowers in federal court seeking to overturn the state's sodomy law. The ACLU agreed to take the case on Hardwick's behalf.
A federal judge in Atlanta dismissed the case, siding with the Attorney General. Hardwick appealed to the Eleventh Court of Appeals, which reversed the lower court's ruling. Bowers then appealed the case to the U.S. Supreme Court, which ruled on this date — during pride week — in 1986 that Hardwick's right to privacy did not extend to private, consensual sexual conduct — at least as far as gay sex was concerned. Justice Byron White, writing for the majority, barely concealed his contempt for gay people. He wrote, "to claim that a right to engage in such conduct is 'deeply rooted in this Nation's history and tradition' or 'implicit in the concept of ordered liberty' is, at best, facetious." Chief Justice Warren Berger, in a concurring opinion, piled on: "To hold that the act of homosexual sodomy is somehow protected as a fundamental right would be to cast aside millennia of moral teaching."
Justice Lewis Powell was considered the deciding vote. It has been reported that he originally voted to strike down the law but changed his mind after a few days. In 1990, after Powell had retired three years earlier, he told a group law students that he considered his opinion in Bowers was mistake (see Oct 18). "I do think it was inconsistent in a general way with Roe. When I had the opportunity to reread the opinions a few months later I thought the dissent had the better of the arguments." His mistake would remain the law of the land for another seventeen years, until Bowers itself was held to be "not correct" in Lawrence v. Texas (see Jun 26).
► 1 YEAR AGO: Russia's President Vladimir Putin Enacts Law Against "Homosexual Propaganda": 2013. On June 11, Russia's State Duma gave its unanimous approval for a law banning "propaganda of non-traditional sexual relations," ostensibly to minors, although the law was so broadly written that it effectively banned advocacy just about anywhere. It effectively prohibits advocating the moral equivalency of gay relationships to straight ones, as well as the distributing of material advocating for gay rights. The law imposes fines of up to 5,000 rubles (US$150) for citizens, and goes up to as much as 200,000 rubles (US$6,600) for officials if such "propaganda" is transmitted via the media or the internet. Organizations face a fine of up to 1 million rubles (US$30,200) and suspension of all activity for 90 days. In addition, foreigners face up to fifteen days detention and deportation. 
On June 30, President Vladimir Putin, who had earlier blamed gay people, in part, for Russia's declining population, signed the bill into law. Protests broke out in St. Petersburg, which had already passed a nearly identical law, which ended when gay rights supporters were attacked and beaten by nationalist skinheads, and then were arrested by police. Additional attacks broke out across Russia, with violent skinhead gangs using social media to lure gay people on the promise of a date, only to torture them and force them to come out to family and friends on video, which the gangs proudly posted on the internet. Dmitri Kislev, anchor of the most popular news program on state-owned Russia 1, told his audience that imposing fines wasn't enough. "Their hearts, in case of the automobile accident, should be buried in the ground or burned as unsuitable for the continuation of life," he said. (Kislev was later promoted to head Russia's re-organized RIA Novosti, the state-owned news agency.)
Putin received praise for his actions from a number of American anti-gay extremists, including Pat Buchanan, Scott Lively, Franklin Graham, the American Family Association's Bryan Fischer, Linda Harvey, and six American anti-gay organizations including the Rockford, Illinois-based World Congress of Families. And all of this was was just seven months before Russia was to host the 2014 Winter Olympic games in Sochi, which put the spotlight on the International Olympic Committee. The IOC clearly didn't want any negative publicity. So instead of moving the games (which, admittedly, would have been a monumental task) or press the Russians to uphold gay athletes' rights of personal expression, they instead opted for a much easier solution by reminding athletes about their "responsibility" to refrain from doing anything that would embarrass the IOC, their Russian hosts, or corporate sponsors. The Sochi Olympics went off without a hitch, under heavy security. But the new and glamorous face that Russia hoped to present to the world was shattered just a few weeks after the closing ceremonies when Putin's allies in America were shocked — shocked! — to see Putin violate international law and Ukraine's sovereignty by annexing the Crimean peninsula.
If you know of something that belongs on the agenda, please send it here. Don't forget to include the basics: who, what, when, where, and URL (if available).
And feel free to consider this your open thread for the day. What's happening in your world?
The Daily Agenda for Sunday, June 29
Jim Burroway
June 29th, 2014
TODAY'S AGENDA:
Pride Celebrations Today: Augusta, GA; Barcelona, Spain; Budapest, Hungary; Chicago, IL; Columbia, SC (Black Pride); Dublin, Ireland; Durban, South Africa; Flagstaff, AZ; Harlem, NY; Helsinki, Finland; Houston, TX; Istanbul, Turkey; London, UK; Milan, Italy; Minneapolis/St. Paul, MN; New York, NY; Oslo, Norway (Europride); Perugia, Italy;Saarbrücken, Germany; St. Louis, MO; St. Petersburg, FL; San Francisco, CA; Skopje, Macedonia; Seattle, WA; Sundsvall, Sweden; Tenerife, Spain; Toronto, ON (WorldPride); Valladolid, Spain (Friday only); Vigo, Spain.
Other Events Today: Canadian Rockies International Rodeo, Calgary, AB; Durban Gay and Lesbian Film Festival, Durban, South Africa; Frameline International LGBT Film Festival, San Francisco, CA; Midsummer Canal Festival, Utrecht, Netherlands.
TODAY'S AGENDA is brought to you by:

Owners Chuck Renslow and Bill Swank bought the legendary House of Landers (see Jun 24) and transformed the place into Zolar Disco, which Chicago GayLife described as "new disco-bar at Diversey and the 'el' stop. … Upstairs at Zolar is the real disco scene, with the sound system that brings to mind the Bistro. Of course, the dance floor is smaller, but the lights. Wow! With the music and crowd noise, I never did hear an el train pass by. Quite unlike when Roby Landers held court in the same place some time back, and the el occasionally drowned out the music." Zolar didn't last long however. The disco burned the following March. Unfortunately, the owners didn't have fire insurance.
TODAY'S BIRTHDAY:
► Henry Gerber: 1892-1972. Pro-gay activism in the U.S goes back a very long way, far longer than most people realize. Henry Gerber, a Bavarian immigrant to Chicago, served in the U.S. Army's occupation of Germany following World War I, where he came in contact with the growing German gay rights movement. He read up on German homophile magazines and came in contact with Magnus Hirschfeld's Scientific-Humanitarian Committee, the first organization in the world working to advance gay rights. He observed that the situation in Germany, where gay people were organizing and only one set of laws were in force throughout the nation contrasted markedly with that in the U.S., where gay people hadn't even thought of organizing, and the laws in the U.S. were a patchwork of different definitions and penalties in each of the 48 states:
To go before each State legislature and argue the real nature of homosexuality would be plainly a job too costly to be considered. The conduct of many homosexuals in their unpardonable public behavior clearly led to public protest against all homosexuals. Here were only two stumbling blocks on the road to reform.

I realized at once that homosexuals themselves needed nearly as much attention as the laws pertaining to their acts. How could one go about such a difficult task? The prospect of going to jail did not bother me. I had a vague idea that I wanted to help solve the problem. I had not yet read the opinion of Clarence Darrow that "no other offence has ever been visited with such severe penalties as seeking to help the oppressed." All my friends to whom I spoke about my plans advised against my doing anything so rash and futile. I thought to myself that if I succeeded I might become known to history as deliverer of the downtrodden, even as Lincoln. But I am not sure my thoughts were entirely upon fame. If I succeeded in freeing the homosexual, I too would benefit.
Soon after returning to the U.S., Gerber founded the Society for Human Rights (SHR) in 1924 (see Dec 10). With an African-American clergyman named John T. Graves as president, SHR is believed to be America's first gay rights organization. Gerber also founded Friendship and Freedom, the first known American gay publication. As Gerber explained in 1962:
The outline of our plan was as follows:

1. We would cause the homosexuals to join our Society and gradually reach as large a number as possible.

2. We would engage in a series of lectures pointing out the attitude of society in relation to their own behavior and especially urging against the seduction of adolescents.

3. Through a publication named Friendship and Freedom we would keep the homophile world in touch with the progress of our efforts. The publication was to refrain from advocating sexual acts and would serve merely as a forum for discussion.

4. Through self-discipline, homophiles would win the confidence and assistance of legal authorities and legislators in understanding the problem; that these authorities should be educated on the futility and folly of long prison terms for those committing homosexual acts, etc.

The beginning of all movements is necessarily small. I was able to gather together a half dozen of my friends and the Society for Human Rights became an actuality. Through a lawyer our program was submitted to the Secretary of State at Springfield, and we were furnished with a State Charter. No one seemed to have bothered to investigate our purpose.
Gerber got that charter by omitting any mention of homosexuality in his application. Instead, the application spoke of promoting more general values of freedom and independence. Nevertheless, Gerber found that getting SHR set up difficult, and he had to finance the whole enterprise out of his own picket. He managed to put out two issues of Friendship and Freedom, before running out of money. He tried to seek support among medical authorities, but none would help him. He also had trouble finding people to join his group. "Being thoroughly cowed, they seldom get together," he observed. "Most feel that as long as some homosexual sex acts are against the law, they should not let their names be on any homosexual organization's mailing list any more than notorious bandits would join a thieves' union." Those who did join had few resources themselves. 
The only support I got was from poor people: John (Graves), a preacher who earned his room and board by preaching brotherly love to small groups of Negroes; Al, an indigent laundry queen; and Ralph whose job with the railroad was in jeopardy when his nature became known. These were the national officers of the Society for Human Rights, Inc. I realized this start was dead wrong, but after all, movements always start small and only by organizing first and correcting mistakes later could we expect to go on at all. The Society was bound to become a success, we felt, considering the modest but honest plan of operation.
SHR didn't last long. Graves's wife denounced Gerber and his associates to police, calling them "degenerates." In July, 1925, at 2:00 a.m., police showed up at his apartment with a reporter from the Chicago Examiner in tow and arrested Gerber. Graves and Al the "laundry queen" and his roommate were also arrested. The next day, the Examiner's headline screamed, "Strange Sex Cult Exposed," which claimed (falsely) that Graves was arrested while in the middle of an orgy in full view of his wife and children.
The "laundry queen" was pleaded guilty to a charge of disorderly conduct and was fined $10.00. Gerber was tried three times, but the charges were eventually dismissed. Charges were also dismissed against Graves. Gerber was nevertheless ruined, fired from his job and drained of his life savings. "The experience generally convinced me that we were up against a solid wall of ignorance, hypocrisy, meanness and corruption. The wall had won."
Gerber moved to New York, got a job as a proofreader at a newspaper, and then reenlisted in the army, where he served until his retirement in 1945. When gay people finally started getting serous about organizing in the 1950s, Gerber resumed writing about gay rights, sometimes under his own name and sometimes under a pseudonym. He died on New Year's Eve in 1972 at the age of 80, having lived long enough to see gay rights advocacy take on a new vibrancy in the 1950s and 1960s, culminating in an explosion of advocacy and pride after the Stonewall Rebellion of 1969.
[Source: Henry Gerber. "The Society for Human Rights -- 1925." ONE 10, no. 9 (September 1962): 5-11. Also available online here.]
If you know of something that belongs on the agenda, please send it here. Don't forget to include the basics: who, what, when, where, and URL (if available).
And feel free to consider this your open thread for the day. What's happening in your world?
The Daily Agenda for Saturday, June 28
Jim Burroway
June 28th, 2014
TODAY'S AGENDA:
Pride Celebrations This Weekend: <A Coruña, Spain; Augusta, GA; Barcelona, Spain; Baton Rouge, LA; Bend, OR; Bilbao, Spain; Bologna, Italy; Bratislava; Slovakia; Budapest, Hungary; Cartagena, Colombia; Catania, Italy; Chicago, IL; Cleveland, OH; Cloppenburg, Germany; Columbia, SC (Black Pride); Corvallis, OR; Dublin, Ireland; Durban, South Africa; Flagstaff, AZ; Flint, MI; Frederick, MD; Gijón, Spain; Harlem, NY; Helsinki, Finland; Holland, MI; Houston, TX; Istanbul, Turkey; Las Palmas, Gran Canaria; Leamington Spa, UK; Lexington, KY; London, UK; Mexico City, DF; Milan, Italy; Minneapolis/St. Paul, MN; Naples, Italy; New York, NY; Omaha, NE; Oslo, Norway (Europride); Palermo, Italy; Paris, France; Perugia, Italy; Porto, Portugal; Puglia, Italy; Saarbrücken, Germany; St. Louis, MO; St. Petersburg, FL; San Francisco, CA; Santa Fe, NM; Sardinia, Italy; Seville, Spain; Skopje, Macedonia; Seattle, WA; Sheffield, UK; Sundsvall, Sweden; Swansea, UK; Tenerife, Spain; Toledo, Spain; Toronto, ON (WorldPride); Turin, Italy; Valencia, Spain; Valladolid, Spain (Friday only); Vancouver, BC; Västerås, Sweden; Venice, Italy; Vigo, Spain; Yellow Springs, OH.
Other Events This Weekend: LGBT Rainbow Days At Six Flags Over Georgia, Austell, GA; Canadian Rockies International Rodeo, Calgary, AB; Durban Gay and Lesbian Film Festival, Durban, South Africa; Frameline International LGBT Film Festival, San Francisco, CA; Midsummer Canal Festival, Utrecht, Netherlands.
TODAY'S AGENDA is brought to you by:

Four women — Leslie Cohen, Michelle Florea, Barbara Russo and Linda Goldfarb got together and opened New York's Sahara in May, 1975. In 2011, Cohen looked back on those days:
In 1974, I was working as a curator at the New York Cultural Center. I met dozens of famous artists, writers and rich people who lived in fancy Park Avenue apartments. I say this only because it made the contrast between the other part of my life even more apparent. My friends (who were eventually my partners in Sahara) and I were going out to girl bars that were seamy, run-down, often mafia-owned joints that lacked any semblance of style whatsoever, a holdover from when homosexuality was considered abnormal and criminal. Here we were — young, hip, well educated — feminist and post-Stonewall gay. What were we doing in these clubs?

Four women opening a club for women was unheard of at the time. The State Liquor Authority made my mother and brother sign affidavits stating that I wasn't a hooker or a front for the mafia. After many trials and tribulations, Sahara opened in May 1976 on Second Avenue and East 65th Street — a very visible, out-of-the-closet location. No more hiding for us. "A club created by women for women" was what our opening invitation read.

When the women entered the club for the first time, they gasped. Sahara was housed in a two-story building. On the first floor was the cocktail lounge with sleek Italian sectionals facing a bar and a small stage in the back. On the second floor was another bar and the dance floor. Fantastic contemporary art by women hung on the walls, groundbreaking in itself since women artists, with the exception of a few well-established ones like Helen Frankenthaler and Louise Nevelson, had little opportunity then to show their work. Pat Benatar was our most frequent performer. We threw fund-raisers for politicians, and everyone from Patti Smith to Jane Fonda appeared at Sahara on one occasion or another. It was a heady stew.
The Sahara lasted for three and a half years. The location is now part of the Silver Star Restaurant.
TODAY IN HISTORY:
► 45 YEARS AGO: Stonewall: 1969. What can I possibly tell you about Stonewall that you don't already know? You know the story, like you know the story of Paul Revere's ride and the Battle of Lexington. It's our origin myth. Like all such origin myths, some of what we "know" is true, and some not. But also like all origin myths, such distinctions are barely relevant anymore. It's not so much about what happened, but what happened after. It's the idea of what happened that matters today: a police raid against a dingy and not particularly popular mafia-owned gay bar, people who had nothing to loose and fought back, a community that organized against all odds and marched, and kept marching for more than four decades to bring us where we are today. It all traces back, like a straight line — at least that's what it does in our imagination — to that hot Friday night on Christopher Street.
Mythmaking is not an entirely bad thing. It's what we humans naturally do to carry our stories from one generation to the next. But it can obscure some actual facts that would otherwise be forgotten. One myth, that Stonewall was "the first time gay people fought back," simply isn't true, as regular readers of these Daily Agenda know very well. It wasn't the first time gay people protested (see Sep 19), it wasn't the first time gay people organized against injustice (see, for example, Dec 10, Jun 23), and it wasn't the first time patrons fought back physically against a police raid on a gay bar (see Jan 1). But it's Stonewall that we commemorate today. The very word "Stonewall" has acquired a meaning thta goes far beyond the name of a dark and dingy bar patronized by drag queens, street kids and the hustlers of Sheridan Square.
But why is that? Why Stonewall? Why not the Black Cat? Or California Hall? Or Compton's Cafeteria or Dewey's?
Well, like all things in history, it seems to be a matter of two critical elements coming together in a near-perfect fashion. Stonewall 1) happend at the right place, and 2) it happened at the right time.
The Stonewall Inn's location couldn't have been more perfect for building a legacy. It didn't just happen in a very dense part of America's largest city and media capital, it took place just a few blocks from the Village Voice. Two Voice reporters just happened to be in the neighborhood when New York Deputy Inspector Seymour Pine, commander of Lower Manhattan's vice squad, decided that the Stonewall needed to be cleared out. Lucian Truscott IV wrote his eyewitness account of what happened from outside the Stonewall, and Howard Smith wrote about how he wound up being trapped inside the Stonewall with the besieged police. Those eyewitness accounts, and numerous articles which followed, meant that the history of Stonewall was written while it happened. Prior confrontations were typically ignored or downplayed by the mainstream press. The mainstream press was content to downplay Stonewall too — except for an infamous article in the New York Daily News which dismissed the whole affair more than a week later with "Homo Nest Raided! Queen Bees are stinging mad!" (see Jul 6).
But the Village Voice, the go-to paper for the city's radicals, leftists, cultural savants, hippies, civil rights workers, (and in more modern-day parlance) community organizers and change agents, transmitted those nights' events to a larger audience that was already engaged in bringing about sweeping social and political changes. If Stonewall had been located further away from the Voice's offices, say, across any of the three rivers that separate Manhattan from the rest of America, it's very likely that the rebellion would have been just another riot, one of so many that the media was growing tired of counting them all.
The Voice carried the news of the Stonewall rebellion beyond the boundaries of New York City, but Stonewall's legacy wasn't all the Voice's doing. Another factor in Stonewall's geography that worked in its favor was that the rebellion happened on the streets of Greenwich Village, in dense neighborhoods filled with young people where news spread almost as fast as modern-day tweets. And what happened next leads to the second critical element that made Stonewall what it is today: it happened at the right time, at the tail end of the 1960s. It was a decade that taught those young people what to do when confronted with war, the draft, segregation, assassinations, injustice, and police oppression. They organized. They formed committees, councils, alliances, liberation fronts, and task forces. They held meetings and rallies, rap sessions and zaps. They organized marches and political campaigns. They turned a small movement led by careful strategists doing the best they could with little support into a mass movement propelled by a youthful energy that defied containment. And they did all of this because by 1969 it was in their DNA. They saw no other way. The knew no other way. And the fact that Stonewall touched on that other hallmark of the 1960s, the sexual revolution, was just icing on the cake.
The Stonewall Inn wasn't the only place our origin story could have taken place. There were countless other locations in countless other cities which were just as ripe for starting a revolution. It just happened that the Stonewall Inn was in one of those places, and that's where it happened. It was perfectly placed and the timing was perfectly right to fire our shot heard around the world.
► First Gay Pride Marches to Commemorate Stonewall: 1970. The actual Stonewall uprising received scant attention in the mainstream media. There were very few reporters there and only a bare handful of photos taken of the uprising as it occurred. By in the space of a year, Stonewall had already become a single word that meant more than just a run-down bar in the Village. Gay people across the country took June 28 as their own Independence Day with commemorative marches taking place in Los Angeles, Chicago, San Francisco, and, of course, New York. The day was celebrated as "Christopher Street Liberation Day" for several years before Pride took over. (The celebration is still called CSD, or Christopher Street Day, in Germany.) One of the more interesting articles to appear in the mainstream media for those first Christopher Street Liberation Day marches was a brief description of the parade up Christopher Street on June 28, 1970 that appeared in July 11 edition of The New Yorker
A number of policemen were standout around, looking benevolent and keeping an eye on things. Many of the marchers were carrying banners that identified them as members of homosexual organizations, like the Gay Liberation Front, the Mattachine Society, and the Gay Activists Alliance. The symbol of the G.A.A. is a lambda, which physicists use as a symbol for wavelength, and many of the kids were wearing purple T-shirts with yellow lambdas on them.

Most of the marchers chatted in anticipatory tones, and a few reporters were among them looking for interviews. One approached two boys standing together and asked them the question that reporters always ask: "How do you feel?"

One of the boys said, "I feel proud."

At the head of the parade, one boy stood carrying the American flag. Near him stood a man talking to another man. "Homosexuals are very silly," said the first man. "They congregate in certain areas and then spend all other time walking up and down the street ignoring each other."
While "Pride" as a name for these marches was still several years ago, you can already see that pride was already the operative word for the day. The author (whose name is not given) reported that marchers carried signs reading "Homosexual is not a four letter word," "Latent Homosexuals Unite!" and "Hi Mom!" Anti-gay protesters were there as well, one with a sign reading simply "Sodom + Gomorrah." But despite a few sour notes, the parade was more than just a success: it was cathartic for some:
An eighteen-year-old boy from Long Island who was marching in the middle of the parade with his arms around two friends said, "I've been up since six-thirty, I was so excited I couldn't sleep. I wasn't going to come, but then I figured I'm gay and I might as well support my people. So here I is!" Sometimes the marchers addressed the onlookers. "Join us!" they called, and "Come on in, the water's fine!" They got a few grins for this, and once or twice somebody did step out from the crowd to join the parade. These people were roundly cheered by the marchers. Just south of Central Park, a well-dressed middle-aged woman on the sidewalk flashed a V-sign. A marcher, a young man with a mustache, shouted to a cop, also a young man with a mustache, "It isn't so bad, is it?" The cop shouted back, "No!"

As the parade entered the Park, a young marcher said, "Would you believe it! It looks like an invading army. It's a gay Woodstock. And after all those years I spent in psychotherapy!"

A friend of his laughed and said, "What will your shrink do without you? He's dependent on your for the payments on his car."
The Village Voice has another first-person account of the 1970 celebration. A short film by Lilli Vincenz, Gay and Proud, documenting New York's march can be seen at the Library of Congress.
[Thanks to BTB reader Rob for providing a copy of the New Yorker article.]
► U.S. Supreme Court Upholds Boy Scouts' Gay Ban: 2000. James Dale joined a Cub Scouts pack in Monmouth County, New Jersey and stayed with it through Boy Scouts, where he became an Eagle Scout at the age of seventeen. In fact, his Eagle Award was presented to him by none other than M. Norman Powell, a descendent of the founder of international scouting, Lord Baden-Powell. When he turned nineteen, Dale became an assistant Scoutmaster for Troop 73 while a freshman at Rutgers University, where Dale also became co-president of the Lesbian, Gay and Bisexual Alliance. In July of 1990, he was a featured speaker at a Rutgers Conference where he spoke about the health care needs of gay and lesbian teens. He was interviewed by the Newark Star Ledger, which quoted him as saying he was gay. When local Boy Scout officials saw the interview, they promptly expelled him for violating "the standards for leadership established by the Boy Scouts of America, which specifically forbid membership to homosexuals.
Dale sued the BSA in New Jersey Superior Court, alleging that the Boy Scouts had violated a New Jersey statute forbidding discrimination in a public accommodation. Superior Court Judge Patrick J. McGann ruled for the BSA and against the "active sodomite" — McGann's very words in his ruling. The New Jersey Supreme Court however overturned the lower court's ruling in a unanimous decision, and held that the BSA's actions violated state law. The Boy Scouts then appealed to the U.S. Supreme Court, which agreed to hear the case.
In a 5-4 decision, the Supreme Court ruled that the New Jersey Supreme Court's application of its public accommodations law violated the Boy Scouts' rights of free expressive association under the First Amendment of the U.S. Constitution. Chief Justice William H. Rehnquist, writing for the majority, wrote that "[t]he Boy Scouts asserts that homosexual conduct is inconsistent with the values it seeks to instill," and that Dale's presence "would, at the very least, force the organization to send a message, both to the young members and the world, that the Boy Scouts accepts homosexual conduct as a legitimate form of behavior." He then added:
We are not, as we must not be, guided by our views of whether the Boy Scouts' teachings with respect to homosexual conduct are right or wrong; public or judicial disapproval of a tenet of an organization's expression does not justify the State's effort to compel the organization to accept members where such acceptance would derogate from the organization's expressive message. "While the law is free to promote all sorts of conduct in place of harmful behavior, it is not free to interfere with speech for no better reason than promoting an approved message or discouraging a disfavored one, however enlightened either purpose may strike the government." Hurley, 515 U.S. at 579.
Justices Sandra Day O'Connor, Antonin Scalia, Anthony Kennedy and Clarence Thomas joined Rehnquist in the majority. Justices Stephen Breyer, Ruth Bader Ginsburg, David Souter, and John Paul Stevens dissented. In Stevens's dissent, he noted that the Boy Scouts had been inconsistent in its policies towards gay people, and its newfound opposition to homosexuality was inconsistent to the guidance it gave scout leaders on sexual and religious matters:
Insofar as religious matters are concerned, BSA's bylaws state that it is "absolutely nonsectarian in its attitude toward . . . religious training." App. 362. "The BSA does not define what constitutes duty to God or the practice of religion. This is the responsibility of parents and religious leaders." In fact, many diverse religious organizations sponsor local Boy Scout troops. Because a number of religious groups do not view homosexuality as immoral or wrong and reject discrimination against homosexuals, it is exceedingly difficult to believe that BSA nonetheless adopts a single particular religious or moral philosophy when it comes to sexual orientation. This is especially so in light of the fact that Scouts are advised to seek guidance on sexual matters from their religious leaders (and Scoutmasters are told to refer Scouts to them); BSA surely is aware that some religions do not teach that homosexuality is wrong.
He then concluded:
The only apparent explanation for the majority's holding, then, is that homosexuals are simply so different from the rest of society that their presence alone— unlike any other individual's— should be singled out for special First Amendment treatment. Under the majority's reasoning, an openly gay male is irreversibly affixed with the label "homosexual." That label, even though unseen, communicates a message that permits his exclusion wherever he goes. His openness is the sole and sufficient justification for his ostracism. Though unintended, reliance on such a justification is tantamount to a constitutionally prescribed symbol of inferiority.

… That such prejudices are still prevalent and that they have caused serious and tangible harm to countless members of the class New Jersey seeks to protect are established matters of fact that neither the Boy Scouts nor the Court disputes. That harm can only be aggravated by the creation of a constitutional shield for a policy that is itself the product of a habitual way of thinking about strangers. As Justice Brandeis so wisely advised, "we must be ever on our guard, lest we erect our prejudices into legal principles."
The Boy Scouts' gay ban wasn't limited to leaders, but extended to Scouts themselves. In 2013, after a long and contentious debate, the Boy Scouts of America finally announced that they would rescind their ban against gay Scouts beginning January 1, 2014. The ban on gay leaders, however, remains in place.
► 5 YEARS AGO: Fort Worth Police Raid the Rainbow Lounge: 2009. Exactly forty years earlier, the New York police's raid of  Stonewall Inn and sparked a revolution. Forty years later, LGBT people across America were reflecting on that important milestone. But the Fort Worth Police Department and agents from the Texas Alcoholic Beverage Commission (TABC) observed the occasion by raiding the newly-opened Rainbow Lounge and dragging about twenty outside before deciding to arrest seven of them.
Officers claimed that bar patrons were drunk, groping officers and acting aggressively. Eyewitness accounts however contradicted the Police Department's claims. Todd Camp, a former Ft. Worth Star-Telegram reporter who was at the bar, said, "No one was acting aggressive to officers." Another eyewitness, Chuck Potter, told a local CBS affiliate, "I can guarantee there wasn't a man in this bar that would've touched one of those officers, knowing they were arresting people." Brandon Addicks, a straight man who was there with his girlfriend and some of her friends, said, "I saw a cop walk up behind a guy who was sitting at a table. The cop told him to stand up, and when the guy asked what for, the cop said, 'You're intoxicated.' Then there was that guy getting the crap beat out of him there in the back. I have been in bars before when police have come in, and I have never seen anything like this."
One patron suffered broken ribs, second had a broken thumb, and another experienced severe bruising and muscle strain. But that guy "getting the crap beat out of him" ended up in intensive care. Chad Gibson was walking down a hallways to a mens' room when police threw him against the wall and slammed him down onto the brick floor. He suffered severe head trauma, which resulted in a brain hemorrhage. Police Chief Jeff Halstead however went to the media to claim that Gibson had "severe alcohol poisoning" and not a head injury, despite a number of credible eyewitness reports to the contrary.
The afternoon following the raid, a couple hundred people showed up to protest in front of the Tarrant County Courthouse to protest the raid. Joel Burns, Fort Worth's first and only openly gay City Council member, addressed the crowd and called for "an immediate and thorough investigation Joel Burns, Fort Worth's first and only openly gay City Council member.
On July 1, the TABC acknowledged that Griffin had indeed suffered a head injury.  At a community meeting that evening, Chief Halstead retreated from his earlier statements and announced that he would appoint an LGBT liaison – up until then, the nation's seventeenth largest city still didn't have one — and he would institute sensitivity training for the department's officers. On July 2, TABC reassigned two agents to desk duty. while the Fort Worth Police Department announced they were suspending operations with state agents. Two weeks later, TABC Administrator Alan Steen apologized for the raid and said that his agents violated the agencies policies. "If our guys would have followed the damn policy, we wouldn't even have been there." In all, TABC tallied nineteen violations of state policy and fired three agents. Halstead also announced several FWPD policy changes as a result of the raid, and two officers were officially reprimanded for failing to follow procedures.
TODAY'S BIRTHDAYS:
► John Inman: 1935-2007. The quintessential British poofter known for his role as Mr. Humphries in Are You Being Served? He was also a pantomime dame, a distinctly British form of drag performance (Dame Edna is actually Australian, but think of her and you get the idea.) "I'm a tits and feathers man," he once said in explaining his love for show business. His character's high camp and trademark high-pitched "I'm free!" in Are You Being Served? became a catchphrase in Britain.
Not everyone was amused. He was picketed by the Campaign for Homosexual Equality because they felt that his character posed a bad image for gay men. Inman said, "they thought I was over exaggerating the gay character. But I don't think I do. In fact there are people far more camp than Mr. Humphries walking around this country. Anyway, I know for a fact that an enormous number of viewers like Mr. Humphries and don't really care whether he's camp or not. So far from doing harm to the homosexual image, I feel I might be doing some good." In December 2005 he and his partner of 35 years, Ron Lynch, took part in a civil partnership ceremony at London's Westminster Register Office. Inman died in 2007.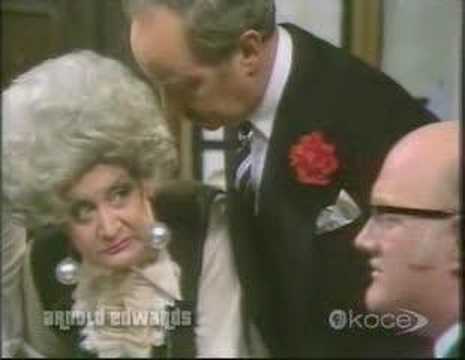 ► Jim Kolbe: 1942. He is the former Republican Congressman for Arizona's 8th congressional district — the district more recently held by Rep. Gabrielle Giffords before she resigned after being seriously injured in a 2011 shooting. Kolbe was outed in 1996 after voting for the Defense of Marriage Act. He was reelected to his seat in 1998, and in 2000, he became the first openly gay person to address the Republican National Convention, although his speech did not address gay rights. He also continued to defend his vote for DOMA. "My vote on the Defense of Marriage Act was cast because of my view that states should be allowed to make that decision, about whether or not they would recognize gay marriages," he said. "Certainly, I believe that states should have the right, as Vermont did, to provide for protections for such unions." He voted against the Federal Marriage Amendment in 2004 and 2006.
By the time he was wrapping up his congressional service in 2006, Kolbe was a supporter of same-sex marriage, telling local audiences in Tucson that "in a few years," same-sex marriage would be normal and uncontroversial. In 2008, his good friend Tim Bee, who was the state Senate Majority Leader, announced that he would run against Giffords for Congress, Kolbe agreed to serve in Bee's election campaign. Kolbe withdrew his support however when Bee cast his tie-breaking vote to place the proposed state constitutional amendment banning same-sex marriage on the ballot. Kolbe is currently a fellow at the German Marshall Fund.
► David Kopay: 1942. A former American football running back in the National Football League before retiring in 1972, David Kopay became one of the first professional male athletes to come out as gay in 1975. His 1977 biography, David Kopay Story
, dished about the sexual adventures of his fellow heterosexual football teammates and revealed their widespread homophobia. In 1986, Kopay revealed his brief affair with Jerry Smith, who played for the Washington Redskins from 1965–1977 and who died of AIDS in 1986 without ever having publicly come out of the closet. He is a board member of the Gay and Lesbian Athletics Foundation, and he has been active in the Federation of Gay Games. Since Kopay came out, two other former NFL Players have come out as gay: Roy Simmons (1992), and Esera Tuaolo (2002). In February, University of Missouri All-American defensive lineman Michael Sam came out as gay. He was drafted by the St. Louis Rams, making him the first out current player in NFL history.
In 2007, Kopay announced he would leave an endowment of $1 million to the his alma mater University of Washington's Q Center, a resource and support center for gay, lesbian, bisexual and transgender students and faculty. He has said that it is one of the most important efforts he will ever undertake.
If you know of something that belongs on the agenda, please send it here. Don't forget to include the basics: who, what, when, where, and URL (if available).
And feel free to consider this your open thread for the day. What's happening in your world?
The Daily Agenda for Friday, June 27
Jim Burroway
June 27th, 2014
TODAY'S AGENDA:
Pride Celebrations This Weekend: A Coruña, Spain; Augusta, GA; Barcelona, Spain; Baton Rouge, LA; Bend, OR; Bilbao, Spain; Bologna, Italy; Bratislava; Slovakia; Budapest, Hungary; Cartagena, Colombia; Catania, Italy; Chicago, IL; Cleveland, OH; Cloppenburg, Germany; Columbia, SC (Black Pride); Corvallis, OR; Dublin, Ireland; Durban, South Africa; Flagstaff, AZ; Flint, MI; Frederick, MD; Gijón, Spain; Harlem, NY; Helsinki, Finland; Holland, MI; Houston, TX; Istanbul, Turkey; Las Palmas, Gran Canaria; Leamington Spa, UK; Lexington, KY; London, UK; Mexico City, DF; Milan, Italy; Minneapolis/St. Paul, MN; Naples, Italy; New York, NY; Omaha, NE; Oslo, Norway (Europride); Palermo, Italy; Paris, France; Perugia, Italy; Porto, Portugal; Puglia, Italy; Saarbrücken, Germany; St. Louis, MO; St. Petersburg, FL; San Francisco, CA; Santa Fe, NM; Sardinia, Italy; Seville, Spain; Skopje, Macedonia; Seattle, WA; Sheffield, UK; Sundsvall, Sweden; Swansea, UK; Tenerife, Spain; Toledo, Spain; Toronto, ON (WorldPride); Turin, Italy; Valencia, Spain; Valladolid, Spain (Friday only); Vancouver, BC; Västerås, Sweden; Venice, Italy; Vigo, Spain; Yellow Springs, OH.
Other Events This Weekend: LGBT Rainbow Days At Six Flags Over Georgia, Austell, GA; Canadian Rockies International Rodeo, Calgary, AB; Durban Gay and Lesbian Film Festival, Durban, South Africa; Frameline International LGBT Film Festival, San Francisco, CA; Midsummer Canal Festival, Utrecht, Netherlands.
TODAY'S AGENDA is brought to you by:

The Chase was the upstairs disco portion of the three-story Indianapolis complex known collectively as the Hunt and Chase. The Hunt, downstairs, was a brass and hunter green show bar, while the Chase upstairs was Indy's glamor disco, with stainless steel, mirrors and two-story tall mirrors that stretched up to the ceiling on three sides of the dance floor. It may have been a gay bar, but it also had a reputation for being Indianapolis's finest dance bar, gay or straight. Being a gay bar didn't stop Playboy from naming it one of the country's top ten discos in 1979. After disco's popularity plummeted in the 1980s, the Chase's shiny surfaces were blacked out and it became more of an alt-music club. The location today is now a much quieter office building.
TODAY IN HISTORY:
► Congress Bars Homosexuals from Immigration: 1952. When Congress passed a major overhaul of the nation's immigration laws, it did so with an eye toward protecting the country from alleged hordes of communists and fellow travelers invading the country. The McCarran-Walter Act, as it was known, removed the previous quotas which excluded immigrants based on the country of origin, and replaced them with a provision barring those who were deemed unlawful, immoral, diseased, or politically suspect. With politicians looking for communists and homosexuals under ever bed and in every closet, few Senators and Representatives dared to vote against it, despite a promised veto by President Harry Truman. After Congress passed the McCarran-Walter Act, Truman kept his word and vetoed it on June 26, calling it "un-American" and an "absurdity." The very next day, the House overrode his veto in a 278 to 113 vote, and the Senate followed suit on June 27 with a 57 to 26 vote, and the bill became law that very day.
For the next four decades, the U.S. government used the McCarran-Walter Act to prevent hundreds of people each year from visiting the U.S solely because of their political beliefs and associations. Political beliefs however weren't the only litmus test the government applied. One provision prohibited entry to "aliens afflicted with psychopathic personality, epilepsy, or a mental defect." Since the American Psychiatric Association listed homosexuality as a mental defect, the Immigration and Naturalization Service took that to mean that gays and lesbians were to be barred from entry into the United States. Even after the APA removed homosexuality from its list of mental disorders, the INS continued to bar openly gay people from immigrating. As the years wore on, the ban was enforced haphazardly, but gay immigrants remained subject to deportation at the whim of an immigration judge.
That remained the state of affairs until the 1990 Immigration Act finally removed homosexuality as grounds for exclusion (see Nov 29). But three years earlier. Sen. Jesse Helms (R-NC) pushed through a provision to an appropriations bill prohibiting anyone with HIV from entering the country. That ban went beyond prohibiting immigration, and included visits by HIV-positive tourists, health care advocates, business people, or anyone else entering the U.S. for so much as a single day. That ban remained in place until 2010.
If you know of something that belongs on the agenda, please send it here. Don't forget to include the basics: who, what, when, where, and URL (if available).
And feel free to consider this your open thread for the day. What's happening in your world?