What Does the Hobby Lobby Decision Mean For LGBT People?
Jim Burroway
June 30th, 2014
Today, the United States Supreme Court ruled that Hobby Lobby and other closely held corporations and family-owned businesses may not be compelled under the Affordable Care Act (ACA) to provide contraception coverage as part of their employees' health plan if doing so would violate the company's sincerely-held religious beliefs under the Religious Freedom Restoration Act (RFRA). I can sort of understand how a family that owns a family-owned business can hold strong religious beliefs, but I'm still unclear how that applies to public corporations, not matter how closely owned it may be. (Did Hobby Lobby's corporate charter have to undergo baptism by immersion, or would sprinkling do?) But at any rate, that is now the law of the land, and it has LGBT-rights advocates on edge because it may be an opening toward allowing companies to deny spousal benefits to same-sex couples, whether it is health benefits, medical leave, etc. It will probably take several more lawsuits and several more rulings before we have a clearer picture of how broad or narrow this ruling will actually turn out to be. Writing for the majority, Justice Samuel Alito tried to cage the ruling this way (PDF: 512KB/95 pages):
In any event, our decision in these cases is concerned solely with the contraceptive mandate. Our decision should not be understood to hold that an insurance coverage mandate must necessarily fall if it conflicts with an employer's religious beliefs. Other coverage requirements, such as immunizations, may be supported by different interests (for example, the need to combat the spread of infectious diseases) and may involve different arguments about the least restrictive means of providing them.

The principal dissent raises the possibility that discrimination in hiring, for example on the basis of race, might be cloaked as religious practice to escape legal sanction. See post, at 32–33. Our decision today provides no such shield. The Government has a compelling interest in providing an equal opportunity to participate in the workforce without regard to race, and prohibitions on racial discrimination are precisely tailored to achieve that critical goal.
The federal government has expressed its compelling interest in prohibiting racial discrimination through the Civil Rights Act of 1964 and several other laws promulgated by Congress and regulations by the Executive branch. Some states have anti-discrimination laws that cover sexual orientation, and a subset of those also cover gender identity. Those laws may provide some protections at the state level since the RFRA applies only to federal law, but it remains an inconsistent patchwork that varies state to state. Meanwhile, Congress has long failed to pass the Employment Non-Discrimination Act and prior anti-discrimination proposals dating back to the 1970s. In fact, several LGBT-rights organizations are now dropping their support for ENDA because it would provide broad religious-based exemptions similar to the Arizona "Religious Freedom" bill that Gov. Jan Brewer vetoed this year. So since the federal government has not identified discrimination on the basis of sexual orientation or gender identity as a compelling interest, it would seem to me that LGBT people will be made particularly vulnerable because of this decision. The principle dissent, written by Justice Ruth Bader Ginsburg, agrees:
Hobby Lobby and Conestoga surely do not stand alone as commercial enterprises seeking exemptions from generally applicable laws on the basis of their religious beliefs. See, e.g., Newman v. Piggie Park Enterprises, Inc ., 256 F. Supp. 941, 945 (SC 1966) (owner of restaurant chain refused to serve black patrons based on his religious beliefs opposing racial integration), aff 'd in relevant part and rev'd in part on other grounds, 377 F. 2d 433 (CA4 1967), aff 'd and modified on other grounds, 390 U. S. 400 (1968); In re Minnesota ex rel. McClure, 370 N. W. 2d 844, 847 (Minn.1985) (born-again Christians who owned closely held, for profit health clubs believed that the Bible proscribed hiring or retaining an "individua[l] living with but not married to a person of the opposite sex," "a young, single woman working without her father's consent or a married woman working without her husband's consent," and any person "antagonistic to the Bible," including "fornicators and homosexuals" (internal quotation marks omitted)), appeal dismissed, 478 U. S. 1015 (1986); Elane Photography, LLC v. Willock, 2013–NMSC–040, ___ N. M. ___, 309 P. 3d 53 (for-profit photography business owned by a husband and wife refused to photograph a lesbian couple's commitment ceremony based on the religious beliefs of the company's owners), cert. denied, 572 U. S. ___ (2014). Would RFRA require exemptions in cases of this ilk? And if not, how does the Court divine which religious beliefs are worthy of accommodation, and which are not? Isn't the Court disarmed from making such a judgment given its recognition that "courts must not presume to determine . . . the plausibility of a religious claim"?

There is an overriding interest, I believe, in keeping the courts "out of the business of evaluating the relative merits of differing religious claims," Lee, 455 U. S., at 263, n. 2 (Stevens, J., concurring in judgment), or the sincerity with which an asserted religious belief is held. Indeed, approving some religious claims while deeming others unworthy of accommodation could be "perceived as favoring one religion over another," the very "risk the Establishment Clause was designed to preclude." Ibid. The Court, I fear, has ventured into a minefield by its immoderate reading of RFRA.
I think it's noteworthy that Alito addressed the first objection in Ginsburg's dissent concerning racial discrimination, but not the other examples. SCOTUSblog noticed that omission as well:
With respect to implications for other kinds of religious-based discrimination, the Court writes that racial discrimination in hiring will not be permitted under RFRA because "The Government has a compelling interest in providing equal opportunity to participate in the workforce without regard to race, and prohibitions on racial discrimination are precisely tailored to acheive that critical goal." Note that this leave open the question of whether the Government has a similarly compelling interest in preventing discrimination on the basis of sex or sexual orientation.
Daily Agenda for Monday, June 30
Jim Burroway
June 30th, 2014
TODAY'S AGENDA is brought to you by:

The Royal Park Hotel is still there in New York's Upper West Side, providing budget rooms and hostel accommodations. I can't find any information about the club, "Bushes," which catered to a gay clientele with a wink to those other gay hangouts just half a block away in Central Park.
TODAY IN HISTORY:
► 110 YEARS AGO: Census Bureau Releases Incarceration Statistics on Sodomy: 1904. Dr. William J. Robinson, editor of the American Journal of Urology, in 1914 combed through the Census Bureau's statistics released ten years earlier and published the following information:
STATISTICS OF SODOMY
Statistics regarding all crimes in the United States are miserably defective and the results attending an effort to determine the frequency of the offence of sodomy, generally designated as an "offence against nature" is unsatisfactory. We find, however, that on June 30, 1904, there were in American penal institutions 876 prisoners committed for this crime. These prisoners comprised 15.5% of those committed for offences against chastity. Of the total 375 were male and 1 female.

The distribution by states was as follows: New Hampshire, 1; Massachusetts, 20; Connecticut, 7; New York, 62; New Jersey, 12; Pennsylvania, 52; Maryland, 8; Virginia, 3; West Virginia, 1; North Carolina, 4; South Carolina, 1; Georgia, 1; Florida, 3; Ohio, 22; Indiana, 6; Illinois, 20; Michigan, 11; Wisconsin, 6; Minnesota, 8; Iowa, 2; Missouri, 11; North Dakota, 2; Nebraska, 2; Kansas, 4; Kentucky, 6; Tennessee, 5; Alabama, 3; Mississippi, 6; Louisiana, 3; Texas, 29; Montana, 4; Wyoming, 2; Colorado, 5; Arizona, 1; Utah, 2; Idaho, 2 ; Washington, 8; Oregon, 1; California, 30. It will be seen that the frequency of conviction varies greatly in different localities.

In the figures of crime given for the state of Indiana, which are probably the most complete available, the offence in question is not mentioned. In the Indianapolis police court, however there were two cases of sodomy in 1910 and ten in 1911.
[Source: Robinson, William J. "Statistics of Sodomy." American Journal of Urology 10, no. 3 (March 1914): 146. Available online via Google Books here.]
► 45 YEARS AGO: Upper West Side's Renaissance Blighted by "Parading Homosexuals": 1969. We like to think that gentrification of older urban neighborhoods is something new. For most cities, it is, and for many cities it has been gay people leading the way, rehabbing run-down homes and bringing entire blocks back to life. But New York's neighborhoods have been in a constant state of reinvention ever since the Indians moved out and the Dutch moved in. In 1969, it was the Manhattan Upper West Side's turn when New York magazine noticed its "renaissance," brought on by a new band of urban settlers moving into the very rough neighborhood, attracted there by cheap rents and readily available housing:
"I was ready for war," one recent brownstone buyer said. "You know, German shepherd, barbed wire, burglar alarms, punji sticks, the works. But we were delighted to find that with a little caution it could be a relaxed place to live." … Business, of course, has joined and helped to stimulate the movement to the West Side. Flower vendors who set up their cardboard cartons at the top of the neighborhood's subway stairs claim business is booming. "Only a year ago," Monroe, a West 86th Street vendor, said between sales, "flowers couldn't live on the West Side."
High end stores, restaurants, theaters were returning to the Upper West Side amidst a $700 million building boom. But the transition from a down-in-the-heels neighborhood to a sought-after address was far from complete:
The same kind of young, successful and relatively affluent middle-class families that moved to the suburbs 20 years ago and to the East Side 10 years ago are moving to the West Side today, and while the neighborhood still has an ample supply of teenage muggers, parading homosexuals and old men who wear overcoats in July, the over-all mood of the area seems to have changed.
This article was published just two days after the Stonewall Rebellion that took place just four short miles to the south in Greenwich Village. Those riots were barely mentioned in New York's respectable press, and "parading homosexuals" were still seen as a sign of decay. But just a decade later a new generation of "parading homosexuals" would become highly sought-after pioneers in reviving dying neighborhoods, whose efforts today are often praised by city leaders as evidence of renewed economic and creative vigor.
[Source: Nicholas Pileggi. "Renaissance of the Upper West Side." New York (June 30, 1969): 28-39. Available online via Google Books here.]
► Bowers v. Hardwick: 1986. It all started in August, 1982, when Michael Hardwick threw a beer bottle into a trash can outside of an Atlanta gay bar (see Aug 3). A police officer cited him for public drinking. When Hardwick failed to arrive for his court date, a warrant was issued for his arrest. Several weeks later — after Hardwick realized his error and paid the ticket – a police officer went to Hardwick's apparent to serve the arrest warrant. The police officer entered the apartment (accounts differ on how he got in), and discovered Hardwick and a male companion engaged in oral sex, which Georgia defined as "sodomy" under the law. Both men were arrested, but the local district attorney decided not to press charges. Hardwick then sued Georgia attorney general Michael Bowers in federal court seeking to overturn the state's sodomy law. The ACLU agreed to take the case on Hardwick's behalf.
A federal judge in Atlanta dismissed the case, siding with the Attorney General. Hardwick appealed to the Eleventh Court of Appeals, which reversed the lower court's ruling. Bowers then appealed the case to the U.S. Supreme Court, which ruled on this date — during pride week — in 1986 that Hardwick's right to privacy did not extend to private, consensual sexual conduct — at least as far as gay sex was concerned. Justice Byron White, writing for the majority, barely concealed his contempt for gay people. He wrote, "to claim that a right to engage in such conduct is 'deeply rooted in this Nation's history and tradition' or 'implicit in the concept of ordered liberty' is, at best, facetious." Chief Justice Warren Berger, in a concurring opinion, piled on: "To hold that the act of homosexual sodomy is somehow protected as a fundamental right would be to cast aside millennia of moral teaching."
Justice Lewis Powell was considered the deciding vote. It has been reported that he originally voted to strike down the law but changed his mind after a few days. In 1990, after Powell had retired three years earlier, he told a group law students that he considered his opinion in Bowers was mistake (see Oct 18). "I do think it was inconsistent in a general way with Roe. When I had the opportunity to reread the opinions a few months later I thought the dissent had the better of the arguments." His mistake would remain the law of the land for another seventeen years, until Bowers itself was held to be "not correct" in Lawrence v. Texas (see Jun 26).
► 1 YEAR AGO: Russia's President Vladimir Putin Enacts Law Against "Homosexual Propaganda": 2013. On June 11, Russia's State Duma gave its unanimous approval for a law banning "propaganda of non-traditional sexual relations," ostensibly to minors, although the law was so broadly written that it effectively banned advocacy just about anywhere. It effectively prohibits advocating the moral equivalency of gay relationships to straight ones, as well as the distributing of material advocating for gay rights. The law imposes fines of up to 5,000 rubles (US$150) for citizens, and goes up to as much as 200,000 rubles (US$6,600) for officials if such "propaganda" is transmitted via the media or the internet. Organizations face a fine of up to 1 million rubles (US$30,200) and suspension of all activity for 90 days. In addition, foreigners face up to fifteen days detention and deportation. 
On June 30, President Vladimir Putin, who had earlier blamed gay people, in part, for Russia's declining population, signed the bill into law. Protests broke out in St. Petersburg, which had already passed a nearly identical law, which ended when gay rights supporters were attacked and beaten by nationalist skinheads, and then were arrested by police. Additional attacks broke out across Russia, with violent skinhead gangs using social media to lure gay people on the promise of a date, only to torture them and force them to come out to family and friends on video, which the gangs proudly posted on the internet. Dmitri Kislev, anchor of the most popular news program on state-owned Russia 1, told his audience that imposing fines wasn't enough. "Their hearts, in case of the automobile accident, should be buried in the ground or burned as unsuitable for the continuation of life," he said. (Kislev was later promoted to head Russia's re-organized RIA Novosti, the state-owned news agency.)
Putin received praise for his actions from a number of American anti-gay extremists, including Pat Buchanan, Scott Lively, Franklin Graham, the American Family Association's Bryan Fischer, Linda Harvey, and six American anti-gay organizations including the Rockford, Illinois-based World Congress of Families. And all of this was was just seven months before Russia was to host the 2014 Winter Olympic games in Sochi, which put the spotlight on the International Olympic Committee. The IOC clearly didn't want any negative publicity. So instead of moving the games (which, admittedly, would have been a monumental task) or press the Russians to uphold gay athletes' rights of personal expression, they instead opted for a much easier solution by reminding athletes about their "responsibility" to refrain from doing anything that would embarrass the IOC, their Russian hosts, or corporate sponsors. The Sochi Olympics went off without a hitch, under heavy security. But the new and glamorous face that Russia hoped to present to the world was shattered just a few weeks after the closing ceremonies when Putin's allies in America were shocked — shocked! — to see Putin violate international law and Ukraine's sovereignty by annexing the Crimean peninsula.
If you know of something that belongs on the agenda, please send it here. Don't forget to include the basics: who, what, when, where, and URL (if available).
And feel free to consider this your open thread for the day. What's happening in your world?
The Daily Agenda for Sunday, June 29
Jim Burroway
June 29th, 2014
TODAY'S AGENDA:
Pride Celebrations Today: Augusta, GA; Barcelona, Spain; Budapest, Hungary; Chicago, IL; Columbia, SC (Black Pride); Dublin, Ireland; Durban, South Africa; Flagstaff, AZ; Harlem, NY; Helsinki, Finland; Houston, TX; Istanbul, Turkey; London, UK; Milan, Italy; Minneapolis/St. Paul, MN; New York, NY; Oslo, Norway (Europride); Perugia, Italy;Saarbrücken, Germany; St. Louis, MO; St. Petersburg, FL; San Francisco, CA; Skopje, Macedonia; Seattle, WA; Sundsvall, Sweden; Tenerife, Spain; Toronto, ON (WorldPride); Valladolid, Spain (Friday only); Vigo, Spain.
Other Events Today: Canadian Rockies International Rodeo, Calgary, AB; Durban Gay and Lesbian Film Festival, Durban, South Africa; Frameline International LGBT Film Festival, San Francisco, CA; Midsummer Canal Festival, Utrecht, Netherlands.
TODAY'S AGENDA is brought to you by:

Owners Chuck Renslow and Bill Swank bought the legendary House of Landers (see Jun 24) and transformed the place into Zolar Disco, which Chicago GayLife described as "new disco-bar at Diversey and the 'el' stop. … Upstairs at Zolar is the real disco scene, with the sound system that brings to mind the Bistro. Of course, the dance floor is smaller, but the lights. Wow! With the music and crowd noise, I never did hear an el train pass by. Quite unlike when Roby Landers held court in the same place some time back, and the el occasionally drowned out the music." Zolar didn't last long however. The disco burned the following March. Unfortunately, the owners didn't have fire insurance.
TODAY'S BIRTHDAY:
► Henry Gerber: 1892-1972. Pro-gay activism in the U.S goes back a very long way, far longer than most people realize. Henry Gerber, a Bavarian immigrant to Chicago, served in the U.S. Army's occupation of Germany following World War I, where he came in contact with the growing German gay rights movement. He read up on German homophile magazines and came in contact with Magnus Hirschfeld's Scientific-Humanitarian Committee, the first organization in the world working to advance gay rights. He observed that the situation in Germany, where gay people were organizing and only one set of laws were in force throughout the nation contrasted markedly with that in the U.S., where gay people hadn't even thought of organizing, and the laws in the U.S. were a patchwork of different definitions and penalties in each of the 48 states:
To go before each State legislature and argue the real nature of homosexuality would be plainly a job too costly to be considered. The conduct of many homosexuals in their unpardonable public behavior clearly led to public protest against all homosexuals. Here were only two stumbling blocks on the road to reform.

I realized at once that homosexuals themselves needed nearly as much attention as the laws pertaining to their acts. How could one go about such a difficult task? The prospect of going to jail did not bother me. I had a vague idea that I wanted to help solve the problem. I had not yet read the opinion of Clarence Darrow that "no other offence has ever been visited with such severe penalties as seeking to help the oppressed." All my friends to whom I spoke about my plans advised against my doing anything so rash and futile. I thought to myself that if I succeeded I might become known to history as deliverer of the downtrodden, even as Lincoln. But I am not sure my thoughts were entirely upon fame. If I succeeded in freeing the homosexual, I too would benefit.
Soon after returning to the U.S., Gerber founded the Society for Human Rights (SHR) in 1924 (see Dec 10). With an African-American clergyman named John T. Graves as president, SHR is believed to be America's first gay rights organization. Gerber also founded Friendship and Freedom, the first known American gay publication. As Gerber explained in 1962:
The outline of our plan was as follows:

1. We would cause the homosexuals to join our Society and gradually reach as large a number as possible.

2. We would engage in a series of lectures pointing out the attitude of society in relation to their own behavior and especially urging against the seduction of adolescents.

3. Through a publication named Friendship and Freedom we would keep the homophile world in touch with the progress of our efforts. The publication was to refrain from advocating sexual acts and would serve merely as a forum for discussion.

4. Through self-discipline, homophiles would win the confidence and assistance of legal authorities and legislators in understanding the problem; that these authorities should be educated on the futility and folly of long prison terms for those committing homosexual acts, etc.

The beginning of all movements is necessarily small. I was able to gather together a half dozen of my friends and the Society for Human Rights became an actuality. Through a lawyer our program was submitted to the Secretary of State at Springfield, and we were furnished with a State Charter. No one seemed to have bothered to investigate our purpose.
Gerber got that charter by omitting any mention of homosexuality in his application. Instead, the application spoke of promoting more general values of freedom and independence. Nevertheless, Gerber found that getting SHR set up difficult, and he had to finance the whole enterprise out of his own picket. He managed to put out two issues of Friendship and Freedom, before running out of money. He tried to seek support among medical authorities, but none would help him. He also had trouble finding people to join his group. "Being thoroughly cowed, they seldom get together," he observed. "Most feel that as long as some homosexual sex acts are against the law, they should not let their names be on any homosexual organization's mailing list any more than notorious bandits would join a thieves' union." Those who did join had few resources themselves. 
The only support I got was from poor people: John (Graves), a preacher who earned his room and board by preaching brotherly love to small groups of Negroes; Al, an indigent laundry queen; and Ralph whose job with the railroad was in jeopardy when his nature became known. These were the national officers of the Society for Human Rights, Inc. I realized this start was dead wrong, but after all, movements always start small and only by organizing first and correcting mistakes later could we expect to go on at all. The Society was bound to become a success, we felt, considering the modest but honest plan of operation.
SHR didn't last long. Graves's wife denounced Gerber and his associates to police, calling them "degenerates." In July, 1925, at 2:00 a.m., police showed up at his apartment with a reporter from the Chicago Examiner in tow and arrested Gerber. Graves and Al the "laundry queen" and his roommate were also arrested. The next day, the Examiner's headline screamed, "Strange Sex Cult Exposed," which claimed (falsely) that Graves was arrested while in the middle of an orgy in full view of his wife and children.
The "laundry queen" was pleaded guilty to a charge of disorderly conduct and was fined $10.00. Gerber was tried three times, but the charges were eventually dismissed. Charges were also dismissed against Graves. Gerber was nevertheless ruined, fired from his job and drained of his life savings. "The experience generally convinced me that we were up against a solid wall of ignorance, hypocrisy, meanness and corruption. The wall had won."
Gerber moved to New York, got a job as a proofreader at a newspaper, and then reenlisted in the army, where he served until his retirement in 1945. When gay people finally started getting serous about organizing in the 1950s, Gerber resumed writing about gay rights, sometimes under his own name and sometimes under a pseudonym. He died on New Year's Eve in 1972 at the age of 80, having lived long enough to see gay rights advocacy take on a new vibrancy in the 1950s and 1960s, culminating in an explosion of advocacy and pride after the Stonewall Rebellion of 1969.
[Source: Henry Gerber. "The Society for Human Rights -- 1925." ONE 10, no. 9 (September 1962): 5-11. Also available online here.]
If you know of something that belongs on the agenda, please send it here. Don't forget to include the basics: who, what, when, where, and URL (if available).
And feel free to consider this your open thread for the day. What's happening in your world?
The Daily Agenda for Saturday, June 28
Jim Burroway
June 28th, 2014
TODAY'S AGENDA:
Pride Celebrations This Weekend: <A Coruña, Spain; Augusta, GA; Barcelona, Spain; Baton Rouge, LA; Bend, OR; Bilbao, Spain; Bologna, Italy; Bratislava; Slovakia; Budapest, Hungary; Cartagena, Colombia; Catania, Italy; Chicago, IL; Cleveland, OH; Cloppenburg, Germany; Columbia, SC (Black Pride); Corvallis, OR; Dublin, Ireland; Durban, South Africa; Flagstaff, AZ; Flint, MI; Frederick, MD; Gijón, Spain; Harlem, NY; Helsinki, Finland; Holland, MI; Houston, TX; Istanbul, Turkey; Las Palmas, Gran Canaria; Leamington Spa, UK; Lexington, KY; London, UK; Mexico City, DF; Milan, Italy; Minneapolis/St. Paul, MN; Naples, Italy; New York, NY; Omaha, NE; Oslo, Norway (Europride); Palermo, Italy; Paris, France; Perugia, Italy; Porto, Portugal; Puglia, Italy; Saarbrücken, Germany; St. Louis, MO; St. Petersburg, FL; San Francisco, CA; Santa Fe, NM; Sardinia, Italy; Seville, Spain; Skopje, Macedonia; Seattle, WA; Sheffield, UK; Sundsvall, Sweden; Swansea, UK; Tenerife, Spain; Toledo, Spain; Toronto, ON (WorldPride); Turin, Italy; Valencia, Spain; Valladolid, Spain (Friday only); Vancouver, BC; Västerås, Sweden; Venice, Italy; Vigo, Spain; Yellow Springs, OH.
Other Events This Weekend: LGBT Rainbow Days At Six Flags Over Georgia, Austell, GA; Canadian Rockies International Rodeo, Calgary, AB; Durban Gay and Lesbian Film Festival, Durban, South Africa; Frameline International LGBT Film Festival, San Francisco, CA; Midsummer Canal Festival, Utrecht, Netherlands.
TODAY'S AGENDA is brought to you by:

Four women — Leslie Cohen, Michelle Florea, Barbara Russo and Linda Goldfarb got together and opened New York's Sahara in May, 1975. In 2011, Cohen looked back on those days:
In 1974, I was working as a curator at the New York Cultural Center. I met dozens of famous artists, writers and rich people who lived in fancy Park Avenue apartments. I say this only because it made the contrast between the other part of my life even more apparent. My friends (who were eventually my partners in Sahara) and I were going out to girl bars that were seamy, run-down, often mafia-owned joints that lacked any semblance of style whatsoever, a holdover from when homosexuality was considered abnormal and criminal. Here we were — young, hip, well educated — feminist and post-Stonewall gay. What were we doing in these clubs?

Four women opening a club for women was unheard of at the time. The State Liquor Authority made my mother and brother sign affidavits stating that I wasn't a hooker or a front for the mafia. After many trials and tribulations, Sahara opened in May 1976 on Second Avenue and East 65th Street — a very visible, out-of-the-closet location. No more hiding for us. "A club created by women for women" was what our opening invitation read.

When the women entered the club for the first time, they gasped. Sahara was housed in a two-story building. On the first floor was the cocktail lounge with sleek Italian sectionals facing a bar and a small stage in the back. On the second floor was another bar and the dance floor. Fantastic contemporary art by women hung on the walls, groundbreaking in itself since women artists, with the exception of a few well-established ones like Helen Frankenthaler and Louise Nevelson, had little opportunity then to show their work. Pat Benatar was our most frequent performer. We threw fund-raisers for politicians, and everyone from Patti Smith to Jane Fonda appeared at Sahara on one occasion or another. It was a heady stew.
The Sahara lasted for three and a half years. The location is now part of the Silver Star Restaurant.
TODAY IN HISTORY:
► 45 YEARS AGO: Stonewall: 1969. What can I possibly tell you about Stonewall that you don't already know? You know the story, like you know the story of Paul Revere's ride and the Battle of Lexington. It's our origin myth. Like all such origin myths, some of what we "know" is true, and some not. But also like all origin myths, such distinctions are barely relevant anymore. It's not so much about what happened, but what happened after. It's the idea of what happened that matters today: a police raid against a dingy and not particularly popular mafia-owned gay bar, people who had nothing to loose and fought back, a community that organized against all odds and marched, and kept marching for more than four decades to bring us where we are today. It all traces back, like a straight line — at least that's what it does in our imagination — to that hot Friday night on Christopher Street.
Mythmaking is not an entirely bad thing. It's what we humans naturally do to carry our stories from one generation to the next. But it can obscure some actual facts that would otherwise be forgotten. One myth, that Stonewall was "the first time gay people fought back," simply isn't true, as regular readers of these Daily Agenda know very well. It wasn't the first time gay people protested (see Sep 19), it wasn't the first time gay people organized against injustice (see, for example, Dec 10, Jun 23), and it wasn't the first time patrons fought back physically against a police raid on a gay bar (see Jan 1). But it's Stonewall that we commemorate today. The very word "Stonewall" has acquired a meaning thta goes far beyond the name of a dark and dingy bar patronized by drag queens, street kids and the hustlers of Sheridan Square.
But why is that? Why Stonewall? Why not the Black Cat? Or California Hall? Or Compton's Cafeteria or Dewey's?
Well, like all things in history, it seems to be a matter of two critical elements coming together in a near-perfect fashion. Stonewall 1) happend at the right place, and 2) it happened at the right time.
The Stonewall Inn's location couldn't have been more perfect for building a legacy. It didn't just happen in a very dense part of America's largest city and media capital, it took place just a few blocks from the Village Voice. Two Voice reporters just happened to be in the neighborhood when New York Deputy Inspector Seymour Pine, commander of Lower Manhattan's vice squad, decided that the Stonewall needed to be cleared out. Lucian Truscott IV wrote his eyewitness account of what happened from outside the Stonewall, and Howard Smith wrote about how he wound up being trapped inside the Stonewall with the besieged police. Those eyewitness accounts, and numerous articles which followed, meant that the history of Stonewall was written while it happened. Prior confrontations were typically ignored or downplayed by the mainstream press. The mainstream press was content to downplay Stonewall too — except for an infamous article in the New York Daily News which dismissed the whole affair more than a week later with "Homo Nest Raided! Queen Bees are stinging mad!" (see Jul 6).
But the Village Voice, the go-to paper for the city's radicals, leftists, cultural savants, hippies, civil rights workers, (and in more modern-day parlance) community organizers and change agents, transmitted those nights' events to a larger audience that was already engaged in bringing about sweeping social and political changes. If Stonewall had been located further away from the Voice's offices, say, across any of the three rivers that separate Manhattan from the rest of America, it's very likely that the rebellion would have been just another riot, one of so many that the media was growing tired of counting them all.
The Voice carried the news of the Stonewall rebellion beyond the boundaries of New York City, but Stonewall's legacy wasn't all the Voice's doing. Another factor in Stonewall's geography that worked in its favor was that the rebellion happened on the streets of Greenwich Village, in dense neighborhoods filled with young people where news spread almost as fast as modern-day tweets. And what happened next leads to the second critical element that made Stonewall what it is today: it happened at the right time, at the tail end of the 1960s. It was a decade that taught those young people what to do when confronted with war, the draft, segregation, assassinations, injustice, and police oppression. They organized. They formed committees, councils, alliances, liberation fronts, and task forces. They held meetings and rallies, rap sessions and zaps. They organized marches and political campaigns. They turned a small movement led by careful strategists doing the best they could with little support into a mass movement propelled by a youthful energy that defied containment. And they did all of this because by 1969 it was in their DNA. They saw no other way. The knew no other way. And the fact that Stonewall touched on that other hallmark of the 1960s, the sexual revolution, was just icing on the cake.
The Stonewall Inn wasn't the only place our origin story could have taken place. There were countless other locations in countless other cities which were just as ripe for starting a revolution. It just happened that the Stonewall Inn was in one of those places, and that's where it happened. It was perfectly placed and the timing was perfectly right to fire our shot heard around the world.
► First Gay Pride Marches to Commemorate Stonewall: 1970. The actual Stonewall uprising received scant attention in the mainstream media. There were very few reporters there and only a bare handful of photos taken of the uprising as it occurred. By in the space of a year, Stonewall had already become a single word that meant more than just a run-down bar in the Village. Gay people across the country took June 28 as their own Independence Day with commemorative marches taking place in Los Angeles, Chicago, San Francisco, and, of course, New York. The day was celebrated as "Christopher Street Liberation Day" for several years before Pride took over. (The celebration is still called CSD, or Christopher Street Day, in Germany.) One of the more interesting articles to appear in the mainstream media for those first Christopher Street Liberation Day marches was a brief description of the parade up Christopher Street on June 28, 1970 that appeared in July 11 edition of The New Yorker
A number of policemen were standout around, looking benevolent and keeping an eye on things. Many of the marchers were carrying banners that identified them as members of homosexual organizations, like the Gay Liberation Front, the Mattachine Society, and the Gay Activists Alliance. The symbol of the G.A.A. is a lambda, which physicists use as a symbol for wavelength, and many of the kids were wearing purple T-shirts with yellow lambdas on them.

Most of the marchers chatted in anticipatory tones, and a few reporters were among them looking for interviews. One approached two boys standing together and asked them the question that reporters always ask: "How do you feel?"

One of the boys said, "I feel proud."

At the head of the parade, one boy stood carrying the American flag. Near him stood a man talking to another man. "Homosexuals are very silly," said the first man. "They congregate in certain areas and then spend all other time walking up and down the street ignoring each other."
While "Pride" as a name for these marches was still several years ago, you can already see that pride was already the operative word for the day. The author (whose name is not given) reported that marchers carried signs reading "Homosexual is not a four letter word," "Latent Homosexuals Unite!" and "Hi Mom!" Anti-gay protesters were there as well, one with a sign reading simply "Sodom + Gomorrah." But despite a few sour notes, the parade was more than just a success: it was cathartic for some:
An eighteen-year-old boy from Long Island who was marching in the middle of the parade with his arms around two friends said, "I've been up since six-thirty, I was so excited I couldn't sleep. I wasn't going to come, but then I figured I'm gay and I might as well support my people. So here I is!" Sometimes the marchers addressed the onlookers. "Join us!" they called, and "Come on in, the water's fine!" They got a few grins for this, and once or twice somebody did step out from the crowd to join the parade. These people were roundly cheered by the marchers. Just south of Central Park, a well-dressed middle-aged woman on the sidewalk flashed a V-sign. A marcher, a young man with a mustache, shouted to a cop, also a young man with a mustache, "It isn't so bad, is it?" The cop shouted back, "No!"

As the parade entered the Park, a young marcher said, "Would you believe it! It looks like an invading army. It's a gay Woodstock. And after all those years I spent in psychotherapy!"

A friend of his laughed and said, "What will your shrink do without you? He's dependent on your for the payments on his car."
The Village Voice has another first-person account of the 1970 celebration. A short film by Lilli Vincenz, Gay and Proud, documenting New York's march can be seen at the Library of Congress.
[Thanks to BTB reader Rob for providing a copy of the New Yorker article.]
► U.S. Supreme Court Upholds Boy Scouts' Gay Ban: 2000. James Dale joined a Cub Scouts pack in Monmouth County, New Jersey and stayed with it through Boy Scouts, where he became an Eagle Scout at the age of seventeen. In fact, his Eagle Award was presented to him by none other than M. Norman Powell, a descendent of the founder of international scouting, Lord Baden-Powell. When he turned nineteen, Dale became an assistant Scoutmaster for Troop 73 while a freshman at Rutgers University, where Dale also became co-president of the Lesbian, Gay and Bisexual Alliance. In July of 1990, he was a featured speaker at a Rutgers Conference where he spoke about the health care needs of gay and lesbian teens. He was interviewed by the Newark Star Ledger, which quoted him as saying he was gay. When local Boy Scout officials saw the interview, they promptly expelled him for violating "the standards for leadership established by the Boy Scouts of America, which specifically forbid membership to homosexuals.
Dale sued the BSA in New Jersey Superior Court, alleging that the Boy Scouts had violated a New Jersey statute forbidding discrimination in a public accommodation. Superior Court Judge Patrick J. McGann ruled for the BSA and against the "active sodomite" — McGann's very words in his ruling. The New Jersey Supreme Court however overturned the lower court's ruling in a unanimous decision, and held that the BSA's actions violated state law. The Boy Scouts then appealed to the U.S. Supreme Court, which agreed to hear the case.
In a 5-4 decision, the Supreme Court ruled that the New Jersey Supreme Court's application of its public accommodations law violated the Boy Scouts' rights of free expressive association under the First Amendment of the U.S. Constitution. Chief Justice William H. Rehnquist, writing for the majority, wrote that "[t]he Boy Scouts asserts that homosexual conduct is inconsistent with the values it seeks to instill," and that Dale's presence "would, at the very least, force the organization to send a message, both to the young members and the world, that the Boy Scouts accepts homosexual conduct as a legitimate form of behavior." He then added:
We are not, as we must not be, guided by our views of whether the Boy Scouts' teachings with respect to homosexual conduct are right or wrong; public or judicial disapproval of a tenet of an organization's expression does not justify the State's effort to compel the organization to accept members where such acceptance would derogate from the organization's expressive message. "While the law is free to promote all sorts of conduct in place of harmful behavior, it is not free to interfere with speech for no better reason than promoting an approved message or discouraging a disfavored one, however enlightened either purpose may strike the government." Hurley, 515 U.S. at 579.
Justices Sandra Day O'Connor, Antonin Scalia, Anthony Kennedy and Clarence Thomas joined Rehnquist in the majority. Justices Stephen Breyer, Ruth Bader Ginsburg, David Souter, and John Paul Stevens dissented. In Stevens's dissent, he noted that the Boy Scouts had been inconsistent in its policies towards gay people, and its newfound opposition to homosexuality was inconsistent to the guidance it gave scout leaders on sexual and religious matters:
Insofar as religious matters are concerned, BSA's bylaws state that it is "absolutely nonsectarian in its attitude toward . . . religious training." App. 362. "The BSA does not define what constitutes duty to God or the practice of religion. This is the responsibility of parents and religious leaders." In fact, many diverse religious organizations sponsor local Boy Scout troops. Because a number of religious groups do not view homosexuality as immoral or wrong and reject discrimination against homosexuals, it is exceedingly difficult to believe that BSA nonetheless adopts a single particular religious or moral philosophy when it comes to sexual orientation. This is especially so in light of the fact that Scouts are advised to seek guidance on sexual matters from their religious leaders (and Scoutmasters are told to refer Scouts to them); BSA surely is aware that some religions do not teach that homosexuality is wrong.
He then concluded:
The only apparent explanation for the majority's holding, then, is that homosexuals are simply so different from the rest of society that their presence alone— unlike any other individual's— should be singled out for special First Amendment treatment. Under the majority's reasoning, an openly gay male is irreversibly affixed with the label "homosexual." That label, even though unseen, communicates a message that permits his exclusion wherever he goes. His openness is the sole and sufficient justification for his ostracism. Though unintended, reliance on such a justification is tantamount to a constitutionally prescribed symbol of inferiority.

… That such prejudices are still prevalent and that they have caused serious and tangible harm to countless members of the class New Jersey seeks to protect are established matters of fact that neither the Boy Scouts nor the Court disputes. That harm can only be aggravated by the creation of a constitutional shield for a policy that is itself the product of a habitual way of thinking about strangers. As Justice Brandeis so wisely advised, "we must be ever on our guard, lest we erect our prejudices into legal principles."
The Boy Scouts' gay ban wasn't limited to leaders, but extended to Scouts themselves. In 2013, after a long and contentious debate, the Boy Scouts of America finally announced that they would rescind their ban against gay Scouts beginning January 1, 2014. The ban on gay leaders, however, remains in place.
► 5 YEARS AGO: Fort Worth Police Raid the Rainbow Lounge: 2009. Exactly forty years earlier, the New York police's raid of  Stonewall Inn and sparked a revolution. Forty years later, LGBT people across America were reflecting on that important milestone. But the Fort Worth Police Department and agents from the Texas Alcoholic Beverage Commission (TABC) observed the occasion by raiding the newly-opened Rainbow Lounge and dragging about twenty outside before deciding to arrest seven of them.
Officers claimed that bar patrons were drunk, groping officers and acting aggressively. Eyewitness accounts however contradicted the Police Department's claims. Todd Camp, a former Ft. Worth Star-Telegram reporter who was at the bar, said, "No one was acting aggressive to officers." Another eyewitness, Chuck Potter, told a local CBS affiliate, "I can guarantee there wasn't a man in this bar that would've touched one of those officers, knowing they were arresting people." Brandon Addicks, a straight man who was there with his girlfriend and some of her friends, said, "I saw a cop walk up behind a guy who was sitting at a table. The cop told him to stand up, and when the guy asked what for, the cop said, 'You're intoxicated.' Then there was that guy getting the crap beat out of him there in the back. I have been in bars before when police have come in, and I have never seen anything like this."
One patron suffered broken ribs, second had a broken thumb, and another experienced severe bruising and muscle strain. But that guy "getting the crap beat out of him" ended up in intensive care. Chad Gibson was walking down a hallways to a mens' room when police threw him against the wall and slammed him down onto the brick floor. He suffered severe head trauma, which resulted in a brain hemorrhage. Police Chief Jeff Halstead however went to the media to claim that Gibson had "severe alcohol poisoning" and not a head injury, despite a number of credible eyewitness reports to the contrary.
The afternoon following the raid, a couple hundred people showed up to protest in front of the Tarrant County Courthouse to protest the raid. Joel Burns, Fort Worth's first and only openly gay City Council member, addressed the crowd and called for "an immediate and thorough investigation Joel Burns, Fort Worth's first and only openly gay City Council member.
On July 1, the TABC acknowledged that Griffin had indeed suffered a head injury.  At a community meeting that evening, Chief Halstead retreated from his earlier statements and announced that he would appoint an LGBT liaison – up until then, the nation's seventeenth largest city still didn't have one — and he would institute sensitivity training for the department's officers. On July 2, TABC reassigned two agents to desk duty. while the Fort Worth Police Department announced they were suspending operations with state agents. Two weeks later, TABC Administrator Alan Steen apologized for the raid and said that his agents violated the agencies policies. "If our guys would have followed the damn policy, we wouldn't even have been there." In all, TABC tallied nineteen violations of state policy and fired three agents. Halstead also announced several FWPD policy changes as a result of the raid, and two officers were officially reprimanded for failing to follow procedures.
TODAY'S BIRTHDAYS:
► John Inman: 1935-2007. The quintessential British poofter known for his role as Mr. Humphries in Are You Being Served? He was also a pantomime dame, a distinctly British form of drag performance (Dame Edna is actually Australian, but think of her and you get the idea.) "I'm a tits and feathers man," he once said in explaining his love for show business. His character's high camp and trademark high-pitched "I'm free!" in Are You Being Served? became a catchphrase in Britain.
Not everyone was amused. He was picketed by the Campaign for Homosexual Equality because they felt that his character posed a bad image for gay men. Inman said, "they thought I was over exaggerating the gay character. But I don't think I do. In fact there are people far more camp than Mr. Humphries walking around this country. Anyway, I know for a fact that an enormous number of viewers like Mr. Humphries and don't really care whether he's camp or not. So far from doing harm to the homosexual image, I feel I might be doing some good." In December 2005 he and his partner of 35 years, Ron Lynch, took part in a civil partnership ceremony at London's Westminster Register Office. Inman died in 2007.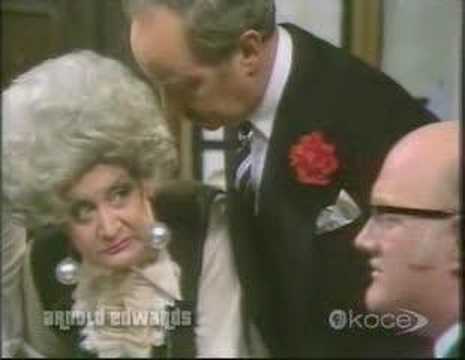 ► Jim Kolbe: 1942. He is the former Republican Congressman for Arizona's 8th congressional district — the district more recently held by Rep. Gabrielle Giffords before she resigned after being seriously injured in a 2011 shooting. Kolbe was outed in 1996 after voting for the Defense of Marriage Act. He was reelected to his seat in 1998, and in 2000, he became the first openly gay person to address the Republican National Convention, although his speech did not address gay rights. He also continued to defend his vote for DOMA. "My vote on the Defense of Marriage Act was cast because of my view that states should be allowed to make that decision, about whether or not they would recognize gay marriages," he said. "Certainly, I believe that states should have the right, as Vermont did, to provide for protections for such unions." He voted against the Federal Marriage Amendment in 2004 and 2006.
By the time he was wrapping up his congressional service in 2006, Kolbe was a supporter of same-sex marriage, telling local audiences in Tucson that "in a few years," same-sex marriage would be normal and uncontroversial. In 2008, his good friend Tim Bee, who was the state Senate Majority Leader, announced that he would run against Giffords for Congress, Kolbe agreed to serve in Bee's election campaign. Kolbe withdrew his support however when Bee cast his tie-breaking vote to place the proposed state constitutional amendment banning same-sex marriage on the ballot. Kolbe is currently a fellow at the German Marshall Fund.
► David Kopay: 1942. A former American football running back in the National Football League before retiring in 1972, David Kopay became one of the first professional male athletes to come out as gay in 1975. His 1977 biography, David Kopay Story
, dished about the sexual adventures of his fellow heterosexual football teammates and revealed their widespread homophobia. In 1986, Kopay revealed his brief affair with Jerry Smith, who played for the Washington Redskins from 1965–1977 and who died of AIDS in 1986 without ever having publicly come out of the closet. He is a board member of the Gay and Lesbian Athletics Foundation, and he has been active in the Federation of Gay Games. Since Kopay came out, two other former NFL Players have come out as gay: Roy Simmons (1992), and Esera Tuaolo (2002). In February, University of Missouri All-American defensive lineman Michael Sam came out as gay. He was drafted by the St. Louis Rams, making him the first out current player in NFL history.
In 2007, Kopay announced he would leave an endowment of $1 million to the his alma mater University of Washington's Q Center, a resource and support center for gay, lesbian, bisexual and transgender students and faculty. He has said that it is one of the most important efforts he will ever undertake.
If you know of something that belongs on the agenda, please send it here. Don't forget to include the basics: who, what, when, where, and URL (if available).
And feel free to consider this your open thread for the day. What's happening in your world?
The Daily Agenda for Friday, June 27
Jim Burroway
June 27th, 2014
TODAY'S AGENDA:
Pride Celebrations This Weekend: A Coruña, Spain; Augusta, GA; Barcelona, Spain; Baton Rouge, LA; Bend, OR; Bilbao, Spain; Bologna, Italy; Bratislava; Slovakia; Budapest, Hungary; Cartagena, Colombia; Catania, Italy; Chicago, IL; Cleveland, OH; Cloppenburg, Germany; Columbia, SC (Black Pride); Corvallis, OR; Dublin, Ireland; Durban, South Africa; Flagstaff, AZ; Flint, MI; Frederick, MD; Gijón, Spain; Harlem, NY; Helsinki, Finland; Holland, MI; Houston, TX; Istanbul, Turkey; Las Palmas, Gran Canaria; Leamington Spa, UK; Lexington, KY; London, UK; Mexico City, DF; Milan, Italy; Minneapolis/St. Paul, MN; Naples, Italy; New York, NY; Omaha, NE; Oslo, Norway (Europride); Palermo, Italy; Paris, France; Perugia, Italy; Porto, Portugal; Puglia, Italy; Saarbrücken, Germany; St. Louis, MO; St. Petersburg, FL; San Francisco, CA; Santa Fe, NM; Sardinia, Italy; Seville, Spain; Skopje, Macedonia; Seattle, WA; Sheffield, UK; Sundsvall, Sweden; Swansea, UK; Tenerife, Spain; Toledo, Spain; Toronto, ON (WorldPride); Turin, Italy; Valencia, Spain; Valladolid, Spain (Friday only); Vancouver, BC; Västerås, Sweden; Venice, Italy; Vigo, Spain; Yellow Springs, OH.
Other Events This Weekend: LGBT Rainbow Days At Six Flags Over Georgia, Austell, GA; Canadian Rockies International Rodeo, Calgary, AB; Durban Gay and Lesbian Film Festival, Durban, South Africa; Frameline International LGBT Film Festival, San Francisco, CA; Midsummer Canal Festival, Utrecht, Netherlands.
TODAY'S AGENDA is brought to you by:

The Chase was the upstairs disco portion of the three-story Indianapolis complex known collectively as the Hunt and Chase. The Hunt, downstairs, was a brass and hunter green show bar, while the Chase upstairs was Indy's glamor disco, with stainless steel, mirrors and two-story tall mirrors that stretched up to the ceiling on three sides of the dance floor. It may have been a gay bar, but it also had a reputation for being Indianapolis's finest dance bar, gay or straight. Being a gay bar didn't stop Playboy from naming it one of the country's top ten discos in 1979. After disco's popularity plummeted in the 1980s, the Chase's shiny surfaces were blacked out and it became more of an alt-music club. The location today is now a much quieter office building.
TODAY IN HISTORY:
► Congress Bars Homosexuals from Immigration: 1952. When Congress passed a major overhaul of the nation's immigration laws, it did so with an eye toward protecting the country from alleged hordes of communists and fellow travelers invading the country. The McCarran-Walter Act, as it was known, removed the previous quotas which excluded immigrants based on the country of origin, and replaced them with a provision barring those who were deemed unlawful, immoral, diseased, or politically suspect. With politicians looking for communists and homosexuals under ever bed and in every closet, few Senators and Representatives dared to vote against it, despite a promised veto by President Harry Truman. After Congress passed the McCarran-Walter Act, Truman kept his word and vetoed it on June 26, calling it "un-American" and an "absurdity." The very next day, the House overrode his veto in a 278 to 113 vote, and the Senate followed suit on June 27 with a 57 to 26 vote, and the bill became law that very day.
For the next four decades, the U.S. government used the McCarran-Walter Act to prevent hundreds of people each year from visiting the U.S solely because of their political beliefs and associations. Political beliefs however weren't the only litmus test the government applied. One provision prohibited entry to "aliens afflicted with psychopathic personality, epilepsy, or a mental defect." Since the American Psychiatric Association listed homosexuality as a mental defect, the Immigration and Naturalization Service took that to mean that gays and lesbians were to be barred from entry into the United States. Even after the APA removed homosexuality from its list of mental disorders, the INS continued to bar openly gay people from immigrating. As the years wore on, the ban was enforced haphazardly, but gay immigrants remained subject to deportation at the whim of an immigration judge.
That remained the state of affairs until the 1990 Immigration Act finally removed homosexuality as grounds for exclusion (see Nov 29). But three years earlier. Sen. Jesse Helms (R-NC) pushed through a provision to an appropriations bill prohibiting anyone with HIV from entering the country. That ban went beyond prohibiting immigration, and included visits by HIV-positive tourists, health care advocates, business people, or anyone else entering the U.S. for so much as a single day. That ban remained in place until 2010.
If you know of something that belongs on the agenda, please send it here. Don't forget to include the basics: who, what, when, where, and URL (if available).
And feel free to consider this your open thread for the day. What's happening in your world?
The Daily Agenda for Thursday, June 26
Jim Burroway
June 26th, 2014
TODAY'S AGENDA:
From a historical perspective, today's date will forever be a very important day in gay American history. First, on this date in 2003, the U.S. Supreme Court struck down the sodomy law in Texas, and in doing so it also invalidated similar laws in thirteen other states. This came 42 years after Illinois became the first state in the nation to remove its sodomy laws from the books when the state undertook a massive revision to its criminal code (see Jul 28). Illinois would be the only state in America where homosexual relationships were not criminalized for the next decade, until Connecticut took the same step in 1971, followed by Colorado and Oregon (1972), Hawaii and North Dakota (1973), Ohio (1974), New Hampshire and New Mexico (1975). The big year was 1976, when California, Indiana, Maine, Washington and West Virginia stopped criminalizing homosexuality. The march of states decriminalizing homosexuality however came to an abrupt halt by the 1980s. Where states repealed their sodomy laws after 1982, it mostly came about as a result of state court actions. When the U.S. Supreme Court finally issued its Lawrence v. Texas decision, nearly a third of all Americans were still living in states which criminalized homosexual conduct.
Today also marks the day when, in 2013, the U.S. Supreme Court issued its decision in Windsor v. U.S., which struck down Section 3 of the Defense of Marriage Act. That decision not only freed the Federal Government to recognize legal same-sex marriages across the states, it also served as the basis for more than twenty Federal and State Court decisions since then which have either ruled against same-sex marriage bans in eight states, or ruled that the states were required to recognize same-sex marriages from other states (Kentucky and Ohio).
Also today in 2013, the U.S. Supreme Court rejected a challenge to California's Proposition 8, not on its merits but because the appellants (who supported keeping Prop 8 in California's constitution) lacked standing. With that move opening the way to same-sex marriage becoming legally available in California again, the number of Americans living in marriage equality states nearly doubled, and for the first time in history, that number exceeded the number of Americans living in states which criminalized same-sex relationships a decade earlier. If there ever was a gay history day, June 26 will certainly deserve all of the attention it can get.
Pride Celebrations This Weekend: A Coruña, Spain; Augusta, GA; Barcelona, Spain; Baton Rouge, LA; Bend, OR; Bilbao, Spain; Bologna, Italy; Bratislava; Slovakia; Budapest, Hungary; Cartagena, Colombia; Catania, Italy; Chicago, IL; Cleveland, OH; Cloppenburg, Germany; Columbia, SC (Black Pride); Corvallis, OR; Dublin, Ireland; Durban, South Africa; Flagstaff, AZ; Flint, MI; Frederick, MD; Gijón, Spain; Harlem, NY; Helsinki, Finland; Holland, MI; Houston, TX; Istanbul, Turkey; Las Palmas, Gran Canaria; Leamington Spa, UK; Lexington, KY; London, UK; Mexico City, DF; Milan, Italy; Minneapolis/St. Paul, MN; Naples, Italy; New York, NY; Omaha, NE; Oslo, Norway (Europride); Palermo, Italy; Paris, France; Perugia, Italy; Porto, Portugal; Puglia, Italy; Saarbrücken, Germany; St. Louis, MO; St. Petersburg, FL; San Francisco, CA; Santa Fe, NM; Sardinia, Italy; Seville, Spain; Skopje, Macedonia; Seattle, WA; Sheffield, UK; Sundsvall, Sweden; Swansea, UK; Tenerife, Spain; Toledo, Spain; Toronto, ON (WorldPride); Turin, Italy; Valencia, Spain; Valladolid, Spain (Friday only); Vancouver, BC; Västerås, Sweden; Venice, Italy; Vigo, Spain; Yellow Springs, OH.
Other Events This Weekend: LGBT Rainbow Days At Six Flags Over Georgia, Austell, GA; Canadian Rockies International Rodeo, Calgary, AB; Durban Gay and Lesbian Film Festival, Durban, South Africa; Frameline International LGBT Film Festival, San Francisco, CA; Midsummer Canal Festival, Utrecht, Netherlands.
TODAY'S AGENDA is brought to you by:
In the 1950s, San Francisco's leathermen mostly hung out at the waterfront bars along with the sailors, dockworkers and day laborers. The first dedicated gay leather bar in San Francisco was the Why Not, which opened briefly in the Tenderloin in 1962. Later that same year, the Tool Box opened on the corner of Fourth Street and Harrison, which set the area known as South of Market on the path toward becoming the heart of San Francisco's leather scene.
The Tool Box was known for its giant black and white mural on the back wall, painted by Chuck Arnett, depicting a variety of very masculine-looking men. The mural achieved a measure of national fame when Life Magazine featured a photograph taken inside the Tool Box for its feature story on "the Homosexuality In America" in 1964 (see below). When Life asked Mattachine Society president Hal Call for help in finding a gay bar they could photograph, he saw an opportunity to break straight America's stereotypes of gay men and took the photographer to the Tool Box. Mike Caffee, a local artist, remembered that photo shoot. "My mother actually recognized me," he said. "We chose the people in the picture on the grounds that they were people who like, were self-employed or worked for gay organizations, so that they could not be blackmailed."
That photo signaled to straight Americans that there was more to the gay stereotype than the limp-wristed lisping swish. It also became a beacon for thousands of gay men who saw San Francisco as, in Life's words, America's "gay capital." Paul Boneberg, of San Francisco's GLBT Historical Society, remarked, "In fact, people have come to me and said, 'This is the first time I saw a photograph of people like me'."
Despite the Tool Box's important place in American history, its popularity was short lived. The influx of gay men into SOMA led to more bars and more competition, and the Tool Box quickly lost its niche position and its dominance of the leather scene. It finally closed in 1971. But when it was being demolished for redevelopment, the wall containing the mural against the building next door remained intact for the next two years, now as an outdoor mural rather than an indoor one. It finally came down in 1973 as the block underwent further redevelopment. The spot where the Tool Box once stood is now occupied by a Whole Foods supermarket.
TODAY IN HISTORY:
► 50 YEARS AGO: Life Magazine's "Homosexuality In America": 1964.
"These brawny young men in their leather caps, shirts, jackets and pants are practicing homosexuals, men who turn to other men for affection and sexual satisfaction. They are part of what they call the "gay world," which is actuall a sad and often sordid world. …

"Homosexuality shears across the spectrum of American life — the professions, the arts, business and labor. It always has. But today, especially in big cities, homosexuals are discarding their furtive ways and openly admitting, even flaunting, their deviation. Homosexuals have their own drinking places, their special assignation streets, even their own organizations. And for every obvious homosexual, there are probably nine nearly impossible to detect. This social disorder, which society tries to suppress, has forced itself into the public eye because it does present a problem — and parents especially are concerned. The myth and misconception with which homosexuality has so long been clothed must be cleared away, not to condone it but to cope with it."
Over the next fourteen pages, Life magazine explored that so-called "sordid world": in New York, Chicago, Los Angeles, and San Francisco, "which rates as the 'gay capital' [with] 30 bars that cater exclusively to a homosexual clientele." The articles provide interesting vignettes and photos of gay life in the pre-Stonewall era, but reading through them today probably tells us more about society's revulsion towards gay people than it does about gay people themselves. At one point, author Paul Welch accompanies a Los Angeles police officer acting as a decoy to try entrap a gay man into propositioning him. Even if the proposition involves going to a private home for the evening — the same type of invitation being made in straight bars all across Los Angeles that very same night — it would end badly with an arrest and possible lifetime registration as a sex offender. LGBT activist Dale Jennings's 1952 arrest in the privacy of his own home and the city's embarrassing failure to secure a conviction in a well-publicized case (see Jun 23) had still done nothing to stem police harassment twelve years later.
One educational pamphlet compiled for Los Angeles police warned that what gay men really want is "a fruit world." Welch continued: "Although the anti-homosexual stand taken by the Los Angeles police is unswervingly tough, it reflects the attitude of most U.S. law-enforcement agencies on the subject." Three years later, gay Angelenos would reach their breaking point and the Black Cat riots would become the high water mark — thought not the end — of police harassment in Los Angeles (see Jan 1), more than two years before the Stonewall rebellion in New York.
[Source: Paul Welch. "Homosexuality In America." Life 26, no. 26 (June 26, 1964): 66-74. Available online via Google Books here.
Earnest Havemann. "Scientists search for the answers to a touchy and puzzling question: Why?" Life 26, no. 26 (June 26, 1964). 76-80. Available online via Google Books here.]
► Mattachine Society of Washington, D.C. Pickets the Civil Service Commission: 1965. Picketing was a new and controversial tactic for East Coast gay rights activists, but the year 1965 saw them finally shedding their reservations and, in keeping with the times, assuming a more confrontational posture in their demands for equal treatment. To test the waters for picketing, the Mattachine Society of Washington, D.C. held their first gay rights protest in front of the White House earlier that year (see Apr 17). They had decided not to publicize the hour-long protest ahead of time because they didn't want to give the police time to invent an excuse to block their demonstration. They were so excited over how well that protest went that they decided to do it again a month later, and this time they invited the press to cover it (see May 29).
But it was the federal government's ban on employment of gay people that really stuck in the Mattachine Society's president and co-founder Frank Kameny's crawl. Eight years earlier, Kameny had been fired from his civilian job by the U.S. Army map service over his homosexuality (see Dec 20), and after he exhausted his appeals to the U.S. Supreme Court, Kameny turned his attention to organizing local activists to confront the Civil Service Commission over its discriminatory ban. Their earlier efforts to sit down with the Commission to discuss the matter were curtly rebuffed (see Sep 28: "It is the established policy of the civil Service commission that homosexuals are not suitable for appointment to or retention in positions in the Federal service. There would be no useful purpose served in meeting with representatives of your Society."), and all further requests for meetings were stonewalled.
So the Mattachine Society of Washington, D.C. decided to take it to the streets once again, as eighteen men and seven women, all conservatively dressed — "If you're asking for equal employment rights, look employable!", Kameny ordered — carried picket signs demanding and end to the employment ban. The two-hour protest in front of the Civil Service Commission headquarters generated just enough publicity for the CSC to request a meeting in September. Nothing much came from that meeting, but for the first time in history, federal officials were forced to justify their policies directly to the very group that was most affected by them. That meeting was followed by another ten years of letters, phone calls, lawsuits and meetings before the CSC finally capitulated, in a phone call to Kameny personally, in 1975 (see Jul 3). Times continued to change, and in 2009, Kameny received a formal apology from the openly gay director of the Office of Personnel Management, the modern-day successor to the Civil Service Commission.
[Source: Unsigned. "Homosexuals Picket in Nation's Capital." The Ladder 9, no. 10-11 (July-August 1965): 23-25.]
► U.S. Supreme Court Overturns Nation's Sodomy Laws: 2003. One of the most important gay rights cases to reach the Supreme Court had its beginnings under very unusual circumstances. In 1998, Houston police were called to the apartment of John Geddes Lawrence over what was supposed to be some kind of a "weapons disturbance." As the story went, police arrived and caught Lawrence and Tyrone Garner having oral sex, or anal sex, or no sex at all, depending on which eyewitness you want to believe. But if they were having sex, then that meant that they were breaking Texas's anti-sodomy law. They were held overnight in jail and charged with violating Chapter 21, Sec. 21.06 of the Texas Penal code, a class C misdemeanor, for engaging "in deviate sexual intercourse with an individual of the same sex."
Lawrence and Garner hadn't had a sexual relationship, as author Dale Carpenter revealed in his 2012 book, Flagrant Conduct: The Story of Lawrence v. Texas
. But gay rights advocates were looking for a test case to try to overturn the state's sodomy law. This case wasn't perfect, but it was good enough. They convinced Lawrence and Garner to plead no contest. After they were convicted by a Justice of the Peace, they exercised their right to a full trial before the Texas Criminal Court, where they asked for the case to be dismissed on Fourteenth Amendment grounds. When the court rejected that argument, they pleaded no contest again and were fined $200 each. Lawyers appealed on their behalf to a three-judge panel of the Texas Fourteenth Court of Appeals, which ruled in their favor. That decision was then overturned by the full Appeals court, and the case was appealed to the Texas Court of Criminal Appeals, which operates as the state's supreme court for criminal matters. After that court declined to hear the case, it went to the U.S. Supreme Court.
On June 23, the U.S. Supreme Court issued its landmark ruling striking down Texas's sodomy law, and other laws like it in thirteen other states. In the 6-3 decision, Justice Anthony Kennedy wrote for the majority that the decision specifically overruled the 1986 Bowers v. Hardwick decision which upheld Georgia's sodomy law. "Bowers was not correct when it was decided, and it is not correct today. It ought not to remain binding precedent. Bowers v. Hardwick should be and now is overruled." Antonin Scalia wrote a scathing dissent, one part of which has proved to be very prescient:
If moral disapprobation of homosexual conduct is "no legitimate state interest" for purposes of proscribing that conduct…what justification could there possibly be for denying the benefits of marriage to homosexual couples exercising "the liberty protected by the Constitution"? Surely not the encouragement of procreation, since the sterile and the elderly are allowed to marry.
► 1 YEAR AGO: U.S. Supreme Court Declares Defense of Marriage Act Unconstitutional: 2013. Edith Windsor and Thea Spyer shared a modest Greenwich Village apartment for three decades before they finally decided to marry in Canada in 2007. The decided to formally marry after Spyer, already paralyzed with Multiple Sclerosis, was diagnosed with a heart condition. Spyer died at home in 2009, which sent the grieving Windsor to the hospital with a heart attack. When she came home, she found a $363,053 estate tax bill on the inheritance that Spyer had left her. Windsor filed for a refund from the IRS, but it was denied because of Section 3 of the Defense of Marriage Act, which barred the federal government from recognizing their marriage. Windsor got a lawyer, Roberta Kaplan, and sued, arguing that DOMA violated the U.S. Constitution's Equal Protection clause.
The lawsuit was filed in November of 2009, just three months before U.S. Attorney General Eric Holder announced that the Obama Administration agreed that DOMA was unconstitutional and that the Attorney General's office would no longer defend the law in court. This left the door open for the Republican-led House of Representatives to defend DOMA instead, but to no avail. On June 6, 2012, Judge Barbara S. Jones ruled that Section 3 of DOMA was unconstitutional under the Equal Protection clause. The Second Circuit Court of Appeals affirmed that decision in October, which sent the case to the U.S. Supreme Court. On June 26, 2013, the court issued its 5-4 decision in the case of United States v. Windsor, finding that Section 3 of DOMA violated the U.S. Constitution "as a deprivation of the liberty of the person protected by the Fifth Amendment" because the Federal Government was treating some state-sanctioned marriages differently from others. This federal action, Justice Anthony Kennedy wrote, "demean[ed] the couple, whose moral and sexual choices the Constitution protects." Kennedy also noted the broad reach of DOMA's effects:
DOMA instructs all federal officials, and indeed all persons with whom same-sex couples interact, including their own children, that their marriage is less worthy than the marriages of others. The federal statute is invalid, for no legitimate purpose overcomes the purpose and effect to disparage and to injure those whom the State, by its marriage laws, sought to protect in person hood and dignity. By seeking to displace this protection and treating those persons as living in marriages less respected than others, the federal statute is in violation of the Fifth Amendment. [Emphasis mine]
The Windsor decision had both immediate effects and far-reaching ones. Immediately, Edith Windsor got her estate taxes back from the IRS. Soon after, the Obama Administration began issuing instructions for granting federal recognition of same-sex marriages with regard to taxes, employment benefits, Medicare, Veterans Benefits, and other areas impacted by marital status.
Windsor has also had some very important legal effects which influenced dozens of other court rulings over the past year. Windsor has provided a considerable amount of legal justification for nearly twenty federal and state court decisions knocking down bans on marriage equality in ten states. Two of those states, Oregon and Pennsylvania, have opted not to appeal. Three more states — Colorado, Kansas and Wyoming — came into play yesterday when the Tenth Circuit Court of Appeal upheld the Utah decision, making it effective for the entire Tenth Circuit. Windsor also played a part in federal court decisions in Ohio and Kentucky decisions requiring those states to recognize marriages from from other states. And it served as a foundation for the California Federal Court ruling in SmithKline Beecham Corp. v. Abbott Labs which held that gays and lesbians constituted a suspect class. That, in turn, led the Nevada Governor and Attorney General to pull their state's defense of their marriage ban before the Ninth Circuit Court of Appeals. (The lower court upheld the state's ban in 2012, and the plaintiffs have appealed to the Ninth.)  Those developments make the scathing Windsor dissent by Justice Antonin Scalia both entertaining and somewhat prescient:
In my opinion, however, the view that this Court will take of state prohibition of same-sex marriage is indicated beyond mistaking by today's opinion. As I have said, the real rationale of today's opinion … is that DOMA is motivated by "bare… desire to harm" couples in same-sex marriages. How easy it is, indeed how inevitable, to reach the same conclusion with regard to state laws denying same-sex couples marital status.

…As far as this Court is concerned, no one should be fooled; it is just a matter of listeni.ng and waiting for the other shoe. By formally declaring anyone opposed to same-sex marriage an enemy of human decency, the majority arms well every challenger to a state law restricting marriage to its traditional definition.
► 1 YEAR AGO: U.S. Supreme Court Rejects Appeal of California's Prop 8: 2013. On the same day that the U.S Supreme Court struck down Section 3 of the Defense of Marriage Act, the court also issued another ruling that was near and dear to Californians. In a 5-4 decision, the court declined to review the Ninth Circuit Court's decision which upheld a lower court's finding that Proposition 8, the 2008 Constitutional Amendment that banned same-sex marriage, was unconstituional. The Supreme Court ruled that because the state of California declined to defend Prop 8, the ban's supporters did not have standing to appeal the case to the Supreme Court. And because they didn't have standing to bring the case to the highest court, the Court ruled that they also lacked standing to appeal to the Ninth Circuit. The Supreme Court instructed the Ninth to vacate its rulling, which sent the case all the way back to the orignal district court ruling.
This wasn't how it was supposed to turn out when high-powered lawyers Ted Olson and David Boies made their bold announcement in 2009 that they would challenge Prop 8 in federal court. It was a controversial move. Lambda Legal and the ACLU oppposed the suit, fearing that a federal challenge at that time might do more harm than good if there was an adverse rulling. But Olson and Boies insisted that not only could they win marriage equality for California, but that they could also leapfrog the long-held state-by-state strategy favored by other gay rights organizations and win marriage equality for everyone at the Supreme Court. In the end, they only achieved the first half of their objectives, and Hollingsworth v. Perry has been legally inconsequential in the two score federal and state court rulings since then overturning marriage bans in other states. But by restoring same-sex marriage rights for Californians, this Supreme Court decision doubled the number of Americans living in marriage equality states in one fell swoop. Another accomplishment is perhaps less tangible, but no less important: the discussions about marriage equality prompted by Hollingsworth as it made its way through the court system undoubtedly contributed to Americans' growing acceptance of same-sex marriage.
TODAY'S BIRTHDAY:
►
Lance Loud: 1951-2001. PBS aired the groundbreaking documentary series An American Family in 1973 which would become the first reality television series in history. Millions of Americans were glued to their television sets watching the Loud family of Santa Barbara, California, go about their daily lives with film cameras in tow. Lance Loud, the family's eldest twenty-year-old son who was living in New York City, quickly became the star of the program. He came out to America in the second episode when his mother went to visit him at the Chelsea Hotel, and his daring nonconformity became an inspiration for young Americans, gay and straight.
Loud had returned to California by the time the series aired, so he decided to move back to New York City to take advantage of his new-found fame. He formed a band called the Mumps, which played New York's famed CBGB and Mix, and toured with the Talking Heads, Television, Ramones, Cheap Trick and Van Halen. But after five years and a loyal following, they failed to attract a major recording contract. After the band broke up, Loud returned to Los Angeles and became a writer. His articles were published in Interview, Details, Vanity Fair, among others. He also had a regular column, "Out Loud," in The Advocate.
Loud found the fame he earned from An American Family to be hollow. Americans had watched as his parents' relationship careened toward divorce, leading Loud to say, "Television ate my family." Loud himself went through years of substance abuse. When he was diagnosed with AIDS and hepatitis C, Loud agreed to appear in one final cinema verité documentary for PBS. But this time he chose to perform as an example of what not to do with one's life. Lance Loud! A Death in An American Family aired in 2003, two years after he died of liver failure.
If you know of something that belongs on the agenda, please send it here. Don't forget to include the basics: who, what, when, where, and URL (if available).
And feel free to consider this your open thread for the day. What's happening in your world?
Tenth Circuit Upholds Lower Court Ruling Against Utah's Marriage Ban
Jim Burroway
June 25th, 2014
In a 2-1 decision, the Tenth Circuit Court of Appeals upheld the December Federal District Court ruling which found that Utah's ban on same-sex marriage was unconstituional. More significantly, the Appeals Court upheld the use of strict scrutiny in affirming the lower court's decision. The appeals court also issued a stay pending an expected review by the U.S. Supreme Court. Writing for the majority, Judge Carlos Lucero begins his 65-page opinion:
Our commitment as Americans to the principles of liberty, due process of law, and equal protection of the laws is made live by our adherence to the Constitution of the United States of America. Historical challenges to these principles ultimately culminated in the adoption of the Fourteenth Amendment nearly one-and-a-half centuries ago. This Amendment extends the guarantees of due process and equal protection to every person in every State of the Union. Those very principles are at issue yet again in this marriage equality appeal brought to us by the Governor and Attorney General of the State of Utah from an adverse ruling of the district court.

We are told that because they felt threatened by state-court opinions allowing same-sex marriage, Utah legislators and—by legislature-initiated action—the citizens of the State of Utah amended their statutes and state constitution in 2004 to ensure that the State "will not recognize, enforce, or give legal effect to any law" that provides "substantially equivalent" benefits to a marriage between two persons of the same sex as are allowed for two persons of the opposite sex. Utah Code § 30-1-4.1. These laws were also intended to assure non-recognition irrespective of how such a domestic union might be denominated, or where it may have been performed. …

Our Circuit has not previously considered the validity of same-sex marriage bans. When the seed of that question was initially presented to the United States Supreme Court in 1972, the Court did not consider the matter of such substantial moment as to present a justiciable federal question. Baker v. Nelson, 409 U.S. 810 (1972) (per curiam). Since that date, the seed has grown, however. Last year the Court entertained the federal aspect of the issue in striking down § 3 of the Defense of Marriage Act ("DOMA"), United States v. Windsor, 133 S. Ct. 2675 (2013), yet left open the question presented to us now in full bloom: May a State of the Union constitutionally deny a citizen the benefit or protection of the laws of the State based solely upon the sex of the person that citizen chooses to marry?

Having heard and carefully considered the argument of the litigants, we conclude that, consistent with the United States Constitution, the State of Utah may not do so. We hold that the Fourteenth Amendment protects the fundamental right to marry, establish a family, raise children, and enjoy the full protection of a state's marital laws. A state may not deny the issuance of a marriage license to two persons, or refuse to recognize their marriage, based solely upon the sex of the persons in the marriage union. For the reasons stated in this opinion, we affirm.
The Appeals Court turned to the Windsor decision, quoting from it extensively because "the similarity between the claims at issue in Windsor and those asserted by the plaintiffs in this case cannot be ignored." It also cited Griswold v. Connecticut and Loving v. Virginia, among a number of other cases, in agreeing that marriage is a fundamental right.
We must reject appellants' efforts to downplay the importance of the personal elements inherent in the institution of marriage, which they contend are "not the principal interests the State pursues by regulating marriage." Rather than being "[m]utually exclusive" of the procreative potential of marriage, these freedoms—to choose one's spouse, to decide whether to conceive or adopt a child, to publicly proclaim an enduring commitment to remain together through thick and thin—reinforce the childrearing family structure. Further, such freedoms support the dignity of each person, a factor emphasized by the Windsor Court.
The Appeals court nails the "procreative" argument, and cites Justice Scalia for good measure:
Instead of explaining why same-sex marriage qua same-sex marriage is undesirable, each of the appellants' justifications rests fundamentally on a sleight of hand in which same-sex marriage is used as a proxy for a different characteristic shared by both same-sex and some opposite-sex couples. Same-sex marriage must be banned, appellants argue, because same-sex couples are not naturally procreative. But the state permits many other types of non-procreative couples to wed. See Lawrence, 539 U.S. at 605 (Scalia, J., dissenting) ("[W]hat justification could there possibly be for denying the benefits of marriage to homosexual couples . . . ? Surely not the encouragement of procreation, since the sterile and the elderly are allowed to marry."). Same-sex marriage  cannot be allowed, appellants assert, because it is better for children to be raised by biological parents. Yet adoptive parents, who have the full panoply of rights and duties of biological parents, are free to marry. See Utah Code § 78B-6-139 (adoptive parents have same rights and duties). As are opposite-sex couples who choose assisted reproduction. See §§ 78B-15-701 to 707 (providing rules for parental rights in cases of assisted reproduction); §§ 78B-15-801 to 809 (providing rules governing gestational agreements)
But that's not to say the child-rearing is irrelevant to the question of whether same-sex couples should be allowed to marry:
The Court has repeatedly referenced the raising of children—rather than just their creation —- as a key factor in the inviolability of marital and familial choices. … Although cohabitating same-sex couples are prohibited from jointly adopting children under Utah law as a result of the same-sex marriage ban, Utah Code § 78B-6-117(3), the record shows that nearly 3,000 Utah children are being raised by same-sex couples. Thus childrearing, a liberty closely related to the right to marry, is one exercised by same-sex and opposite-sex couples alike, as well as by single individuals.

Children of same-sex couples may lack a biological connection to at least one parent, but "biological relationships are not [the] exclusive determina[nt] of the existence of a family." Smith v. Org. of Foster Families for Equal. & Reform, 431 U.S. 816, 843 (1977). …. As the Court in Windsor held, restrictions on same-sex marriage "humiliate[] tens of thousands of children now being raised by same-sex couples" and "make[] it even more difficult for the children to understand the integrity and closeness of their own family and its concord with other families in their community and in their daily lives." 133 S. Ct. at 2694. Such statutes "bring[] financial harm to children of same-sex couples . . . raise[] the cost of health care for families by taxing health benefits provided by employers to their workers' same-sex spouses" and "den[y] or reduce[] benefits allowed to families upon the loss of a spouse and parent, benefits that are an integral part of family security." Id. at 2695. These laws deny to the children of same-sex couples the recognition essential to stability, predictability, and dignity. Read literally, they prohibit the grant or recognition of any rights to such a family and discourage those children from being recognized as members of a family by their peers.
One argument that is often put forward by same-sex marriage opponents — and was put forward by the state of Utah — is that children "deserve" a mother and a father because "men and women parent children differently." The Appeals Court quickly dispensed with that trope:
But a prohibition on same-sex marriage is not narrowly tailored toward the goal of encouraging gendered parenting styles. The state does not restrict the right to marry or its recognition of marriage based on compliance with any set of parenting roles, or even parenting quality. … Instead, every same-sex couple, regardless of parenting style, is barred from marriage and every opposite-sex couple, irrespective of parenting style, is permitted to marry. … As with appellants' asserted procreation rationale, we are offered no coherent explanaiton for the state's decision to impose disabilities only on one sublclass of those sharing a claimed deficiency.
Judge Jerome A. Holmes joined Lucero in the majority oppinion. In Judge Paul J. Kelly, Jr.'s dissent, he took a hard line against the majority's ruling. He held that the 1971 Baker v. Nelson, in which the U.S. Supreme Court summarily dismissed an early challenge to Minnesota's law banning same-sex marriages, "foreclose the Plaintiffs' claims, at least in this court." Ignoring Windsor, he wrote that "A summary dismissal is a merits determination and a lower federal court should not come to an opposite conclusion on the issues presented." He disagreed with the majority's affirmation that Utah's marriage ban violated the Equal Protection Clause or the Due Process Clause. He also argued that marriage was not a fundamental right because "were marriage a freestanding right without reference to the parties,Utah would be hard-pressed to prohibit marriages for minors under 15 and imposeconditions for other minors." He also appealed to "tradition" in disagreeing with the majority's ruling:
First, same-gender marriage is a very recent phenomenon; for centuries "marriage" has been universally understood to require two persons of opposite gender. Windsor, 133 S. Ct. at 2689. Indeed, this case is better understood as an effort to extend marriage to persons of the same gender by redefining marriage. Second, nothing suggests that the term "marriage" as used in those cases had any meaning other than what was commonly understood for centuries. Courts do not decide what is not before them. That the Court did not refer to a "right to interracial marriage," or a "right to inmate marriage" cannot obscure what was decided; the Supreme Court announced a right with objective meaning and contours. Third, given the ephemeral nature of substantive due process, recognition of fundamental rights requires a right deeply rooted in United Stateshistory and tradition, and a careful and precise definition of the right at issue. Washington v. Glucksberg, 521 U.S. 702, 720-21 (1997). Thus, contrary to Plaintiffs'contention, Aplee. Br. at 34 n.5, it is entirely appropriate for the State to characterize the right sought as one of "same-gender marriage" and focus attention on its recent development. Perhaps someday same-gender marriage will become part of this country'shistory and tradition, but that is not a choice this court should make.
Judge Kelly's dissent soon begins to look more like something from the Family Research Council in his willful refusal to acknowledge evidence in defending his position:
No matter how many times we are reminded that (1) procreative ability and effective parenting are not prerequisites to opposite-gender marriage (exclusion of same-gender couples is under-inclusive), (2) it is doubtful that the behavior of opposite-gender couples is affected by same-gender marriage (lack of evidence), (3) the evidence is equivocal concerning the effects of gender diversity on parenting (lack of evidence) and (4) the present scheme disadvantages the children of same-gender couples (exclusion is over-inclusive), the State's classification does not need to be perfect. It can be under-inclusive and over-inclusive and need only arguably serve the justifications urged by the State. It arguably does.

…The State has satisfied its burden on rational basis review. One only need consider the reams of sociological evidence urged by the parties and the scores of amicus briefs oneither side to know that the State's position is (at the very least) arguable. It mostcertainly is not arbitrary, irrational, or based upon legislative facts that no electorate or legislature could conceivably believe. Though the Plaintiffs would weigh the interests of the State differently and discount the procreation, child-rearing, and caution rationales,that prerogative belongs to the electorate and their representatives. …(plurality opinion). We should resist the temptation to become philosopher-kings,imposing our views under the guise of constitutional interpretation of the Fourteenth Amendment.
Indiana's Marriage Ban Struck Down; Marriages Can Begin Immediately
Jim Burroway
June 25th, 2014
Yup. As Timothy said, you can add Indiana to the list. Here's the details. Federal District Judge Richard Young has ruled that Indiana's ban on same-sex marriage runs afoul of the U.S. Constitution's due process and equal protection clauses. And becaue Judge Young didn't issue a stay, his ruling takes effect immediately. The county clerck in Indianapolis (Marion County) has already announced that they are issuing marriage licenses.
Indiana's marriage ban is governed by state statute and not a constitutional amendment. Efforts to amend the state constitution have stalled in the Indiana legislature. In Judge Young's 36-page ruling (PDF: 161KB/36 pages), neither party got everything they asked for. But the plaintiffs got all of the most important things they sought. In the process, Judge Young turned to Loving V. Virginia to rule that marriage was a fundamental right under the Fourteenth Amendment's Due Process Clause:
The court agrees with Plaintiffs. "Fundamental rights, once recognized, cannot be denied to particular groups on the ground that these groups have historically been denied those rights." In re Marriage Cases, 183 P.3d 384, 430 (Cal. 2008) (superseded by constitutional amendment). In fact, "the history of our Constitution . . . is the story of the extension of constitutional rights and protections to people once ignored or excluded." United States v. Virginia, 518 U.S. 515, 557 (1996). The reasoning in Henry v. Himes is particularly persuasive on this point:

The Supreme Court has consistently refused to narrow the scope of the fundamental right to marry by reframing a plaintiff's asserted right to marry as a more limited right that is about the characteristics of the couple seeking marriage. . . [T]he Court consistently describes a general 'fundamental right to marry' rather than 'the right to interracial marriage,' 'the right to inmate marriage,' or 'the right of people owing child support to marry.'

No.1:14-cv-129, 2014 WL 1418395, *7 (S.D. Ohio Apr. 14, 2014) (emphasis added) (citing Loving, 388 U.S. at 12; Turner v. Safley, 482 U.S. 78, 94-96 (1987); Zablocki, 434 U.S. at 383-86).

The court finds Loving v. Virginia best illustrates that concept. In that case, the Court held that Virginia's ban on interracial marriage violated the plaintiffs' rights under the Due Process Clause. 388 U.S. at 12. The Loving Court stated "[t]he freedom to marry has long been recognized as one of the vital personal rights essential to the orderly pursuit of happiness by free men," and further recognized that, "marriage is one of the 'basic civil rights of man.'" Id. If the Court in Loving had looked only to the "traditional" approach to marriage prior to 1967, the Court would not have recognized that there was a fundamental right for Mildred and Richard Loving to be married, because the nation's history was replete with statutes banning interracial marriages between Caucasians and African Americans. Notably, the Court did not frame the issue of interracial marriage as a "new" right, but recognized the fundamental right to marry regardless of that "traditional" classification.
Judge Young also found that Indiana's marriage laws were subject to strict scrutiny when judging Indiana's marriage law under the Due Process Clause, which means that the burden to show that the law was constitutional rests with the state, and not the plaintiffs. He then ruled that the state failed to prove that the state's marriage laws protected the state's interest in promoting procreation:
Defendants have failed to show that the law is "closely tailored" to that interest. Indiana's marriage laws are both over- and under-inclusive. The marriage laws are under-inclusive because they only prevent one subset of couples, those who cannot naturally conceive children, from marrying. For example, the State's laws do not consider those post-menopausal women, infertile couples, or couples that do not wish to have children. Additionally, Indiana specifically allows first cousins to marry once they reach the age that procreation is not a realistic possibility. …

On the other hand, Indiana's marriage laws are over-inclusive in that they prohibit some opposite-sex couples, who can naturally and unintentionally procreate, from marriage. For example, relatives closer in degree than second cousins can naturally and unintentionally procreate; however, they still may not marry. Most importantly, excluding same-sex couples from marriage has absolutely no effect on opposite-sex couples, whether they will procreate, and whether such couples will stay together if they do procreate. Therefore, the law is not closely tailored, and the Defendants have failed to meet their burden.
While Judge Young held that Indiana's marriage law was subject to strict scrutiny for Due Process claims, he also ruled, on a technicality, that Equal Protection claims are still subject to rational basis, although "The court agrees with Plaintiffs that it is likely time to reconsider this issue, especially in light of the Ninth Circuit's decision in SmithKline Beecham Corp. v. Abbott Labs, …(interpreting Windsor to mean that gay and lesbian persons constitute a suspect class)." This means that the burden of proof rests with the plaintiffs in arguing that Indiana's same-sex marriage ban violates the Equal Protection clause. He then ruled that the plaintiffs met that challenge:
The court finds that there is no rational basis to exclude same-sex couples. The purpose of marriage -– to keep the couple together for the sake of their children –- is served by marriage regardless of the sexes of the spouses. In order to fit under Johnson's rationale, Defendants point to the one extremely limited difference between opposite-sex and same-sex couples, the ability of the couple to naturally and unintentionally procreate, as justification to deny same-sex couples a vast array of rights. The connection between these rights and responsibilities and the ability to conceive unintentionally is too attenuated to support such a broad prohibition. See Romer, 517 U.S. at 635.

Furthermore, the exclusion has no effect on opposite-sex couples and whether they have children or stay together for those children. Defendants proffer no reason why excluding same-sex couples from marriage benefits opposite-sex couples. The court concludes that there simply is no rational link between the two.
Judge Young also ruled that Indiana's prohibition on recognizing out-of-state same-sex marriages also violates the Equal Protection Clause.
Noting the unanimity of other Federal District Court decisions since the U.S. Supreme Court's Windsor v. US decision last summer, Judge Young concluded:
The court has never witnessed a phenomenon throughout the federal court system as is presented with this issue. In less than a year, every federal district court to consider the issue has reached the same conclusion in thoughtful and thorough opinions – laws prohibiting the celebration and recognition of same-sex marriages are unconstitutional. It is clear that the fundamental right to marry shall not be deprived to some individuals based solely on the person they choose to love. In time, Americans will look at the marriage of couples such as Plaintiffs, and refer to it simply as a marriage – not a same-sex marriage. These couples, when gender and sexual orientation are taken away, are in all respects like the family down the street. The Constitution demands that we treat them as such. Today, the "injustice that [we] had not earlier known or understood" ends. Windsor, 133 S. Ct. at 2689 (citing Marriage Equality Act, 2011 N.Y. Laws 749). Because "[a]s the Constitution endures, persons in every generation can invoke its principles in their own search for greater freedom." Lawrence, 539 U.S. at 579.
The state attorney general's office has already announced that they will appeal the ruling.
The Daily Agenda for Wednesday, June 25
Jim Burroway
June 25th, 2014
TODAY'S AGENDA:
Pride Celebrations This Weekend: A Coruña, Spain; Augusta, GA; Barcelona, Spain; Baton Rouge, LA; Bend, OR; Bilbao, Spain; Bologna, Italy; Bratislava; Slovakia; Budapest, Hungary; Cartagena, Colombia; Catania, Italy; Cleveland, OH; Cloppenburg, Germany; Columbia, SC (Black Pride); Corvallis, OR; Dublin, Ireland; Durban, South Africa; Flagstaff, AZ; Flint, MI; Frederick, MD; Gijón, Spain; Harlem, NY; Helsinki, Finland; Holland, MI; Houston, TX; Istanbul, Turkey; Las Palmas, Gran Canaria; Leamington Spa, UK; Lexington, KY; London, UK; Mexico City, DF; Milan, Italy; Minneapolis/St. Paul, MN; Naples, Italy; New York, NY; Omaha, NE; Oslo, Norway (Europride); Palermo, Italy; Paris, France; Perugia, Italy; Porto, Portugal; Puglia, Italy; Saarbrücken, Germany; St. Louis, MO; St. Petersburg, FL; San Francisco, CA; Santa Fe, NM; Sardinia, Italy; Seville, Spain; Skopje, Macedonia; Seattle, WA; Sheffield, UK; Sundsvall, Sweden; Swansea, UK; Tenerife, Spain; Toledo, Spain; Toronto, ON (WorldPride); Turin, Italy; Valencia, Spain; Valladolid, Spain (Friday only); Vancouver, BC; Västerås, Sweden; Venice, Italy; Vigo, Spain; Yellow Springs, OH.
Other Events This Weekend: LGBT Rainbow Days At Six Flags Over Georgia, Austell, GA; Canadian Rockies International Rodeo, Calgary, AB; Durban Gay and Lesbian Film Festival, Durban, South Africa; Frameline International LGBT Film Festival, San Francisco, CA; Midsummer Canal Festival, Utrecht, Netherlands.
TODAY'S AGENDA is brought to you by:

The Rusty Nail was opened sometime in the 1970s by three lesbian owners, although the bar catered to the bears and other men who flocked to the Russian River from San Francisco. It was little more than a run-down shack located on the way to the major gay resorts of Guerneville, but it boasted a large outdoor patio that was packed with men on Sundays as they made one final stop on the way back to San Francisco.
TODAY IN HISTORY:
► Execution in New Netherlands Colony 1646. The New Netherlands Colony court, located in present-day New York City, sentenced "Jan Creoli, a negro," for a second "sodomy" offense. The record stated: "this crime being condemned of God…as an abomination, the prisoner is sentenced to be conveyed to the place of public execution, and there choked to death, and then burnt to ashes…." The court justified the sentence by citing Genesis chapter 19 and Leviticus 18:22, 29. The margin of the court record states: "he was executed at New Haven."
[Source: Jonathan Ned Katz, Gay/Lesbian Almanac (NY: Harper & Row, 1983), p. 90.]
► An Early Ex-Gay Testimony: 1741. Joseph Bean, a twenty-two year old highly religious Bostonian kept a spiritual diary in which he details his battles his "unchaste and immodest thoughts." In April of 1741, he experienced a spiritual crisis when his friend married. Bean described going "upstairs by myself all alone" and pleading with God that "this Night be the Wedding Night between Christ and my Soul." That night he dreamed that Satan brought him a beautiful young man who Satan laid on and crushed his bones. But the handsome young man "looked on me very Steadily Smiling and his Countenance even Shined; in short he Looked the beautifulest that ever I saw in all my Life, which made me sometimes for to think it was the Son of God." Two months later, Bean wrote out a covenant in which he joined himself to that beautifulest young man…
and do hereby Solemnly Join myself in marriage Covenant to him… But since such is thine unparalleled love: I do here with all my power accept thee and do take thee for my head husband for bitter [the mistake is in the original], for worse, for richer, for poorer, for all times and Conditions to love, honor and obey thee before all others, and this to the death: I Embrace thee in all thy offices. I Renounce my own worthiness and do here avow thee to be the Lord of my Righteousness: I Renounce mine own wisdom and do here take thee for my only guide: I renounce mine own will and take thy will for my Law.
► Supreme Court Declares Physique Magazines Non-Pornographic: 1962. In the 1950s, Herman L. Womack published three beefcake magazines: MANual, Trim and Grecian Guild Pictorial. Although the magazines were marketed to gay men, they made no mention whatsoever of homosexuality, instead presenting themselves as bodybuilding and physique magazines. In 1960, the postmaster in Arlington Virginia seized a shipment of the three magazines and declared that because the magazines were marketed to gay men, they were obscene and therefore "nonmailable," even though the magazines contained no actual nudity. (Models wore "posing pouches" to conceal their genitalia.) In other words, it wasn't that the photos themselves were pornographic, but that the gay audience made the photos pornographic and therefore illegal. Womack sued in federal court, but after the court granted the government's move for summary judgment, he appealed all the way to the Supreme Court.
On June 25, 1962, the U.S. Supreme Court ruled in MANual Enterprises v. Day that the materials in question were not pornographic. Writing for the majority, Justice John Marshall Harlan II wrote that the photos themselves were not "patently offensive" or "indecent."  "[We] need go no further in the present case than to hold that the magazines in question, taken as a whole, cannot, under any permissible constitutional standard, be deemed to be beyond the pale of contemporary notions of rudimentary decency." And since the magazines didn't reach that level of indecency, it didn't matter who the materials were being marketed to. The mere portrayal of the male nude — even if it happens to be the portrayal of the gay male nude — "cannot fairly be regarded as more objectionable than many portrayals of the female nude that society tolerates." If nude or semi-nude photos marketed to straight men weren't pornographic (Playboy had already been around since 1953), then similar photos marketed to gay men couldn't be pornographic either.
► United Church of Christ Ordains First Gay Minister: 1972. History was made when William Johnson, 25 and an "avowed homosexual," became the first gay person to be ordained into the ministry of a major mainline denomination. His ordination took place at the Community United Church of Christ in San Carlos, California, two months after the Ecclesiastical Council of the Golden Gate Association voted 62 to 34 in favor of his ordination.
Before that vote took place, delegates grilled Johnson over his theology and how he planned to practice his ministry. One delegate asked whether he would marry gay people. "I will celebrate their marriage, homosexual or heterosexual," he responded. "Love between two people is beautiful." Another asked if he would "forego the pleasures of practicing homosexuality in order to fulfill your calling as a minister?" He responded candidly that he wouldn't, saying "I don't believe in compulsory celibacy." He then added, "I am not calling on the United Church of Christ to affirm my homosexuality, only my ordination. Another asked whether he would ordain a prostitute who was otherwise qualified. Johnson answered that it wasn't his "privilege" to judge; that was up to God.
Johnson told reporters that he was looking forward to pastoring his own parish church. But that was not to be. He never received a call to pastor a local church. Instead, he formed what would become the Coalition for LGBT Concerns. He later described that coalition's work:
"The Coalition challenged the United Church of Christ to honor our baptisms," he says, "to recognize that we all are called into the church by God and welcomed through baptism. Many people don't understand that the affirmation that the Coalition's Open and Affirming Church Program is asking them to give to gay and lesbian people is preceded by God's affirmation through baptism."
In 1983, the Coalition introduced a proposal for an Open and Affirming Church Program, which the General Synod adopted in 1985. He also served on the UCC's national staff working on education, advocacy and AIDS. He retired from active ministry in 2013.
► Rainbow Flag Debuts: 1978. The original rainbow flag, hand-dyed by Gilbert Baker, first flew in the San Francisco Gay Freedom Day parade on June 25, 1978. The original 1978 flag consisted of eight stripes, with each stripe assigned a specific meaning. From top to bottom, the stripes were:
hot pink: sexuality
red: life
orange: healing
yellow: sunlight
green: nature
turquoise: magic
indigo: serenity
violet: spirit
After Harvey Milk's assassination on November 27, 1978, demand for the flag went up sharply. But since Gilbert had hand-dyed his flag and hot pink fabric wasn't available as a commercially available color, the top stripe was removed and the flag became a seven stripe flag. Then, the story goes, organizers planned to hang rainbow flags vertically from lamp posts for San Francisco's 1979 pride celebration and they noticed that the lamp post would obscure the middle stripe. Another version of the story had it that it was cheaper to produce a six-stripe flag because flag makers could sew two stripes together, and then sew together three two-stripe blocks. Whatever the explanation, the turquoise stripe was dropped, the indigo was changed to royal blue, and the rainbow flag became the familiar six-stripe flag we've come to know ever since.
The rainbow flag is now a world-wide symbol for LGBT communities everywhere, and it has come to mean many things to many different people. For some, it's a gesture of visibility, a way of saying we're here. For others, its a reminder of all that we've gone through as a community. And some in the LGBT community consider it a silly expression of separatism and self-segregation from society. In 2007, Gilbert Baker penned an essay to explain what the flag meant to him. He describes growing up gay in Middle America and being harassed while serving in Viet Nam. He was sent stateside to work as a nurse in San Francisco, where he met Harvey Milk:
Stationed in San Francisco as a nurse, I cared for the wounded. I also met my closet [sic] friend and mentor, Harvey Milk. Harvey had an aggressive charm that attracted the wicked and the wise. His charisma and fearlessness are at the heart of all I hold dear.

Harvey was a pioneer, a trailblazer, and with the community by his side, he became a San Francisco Supervisor. One day he said to me that we needed a logo, a symbol. We needed a positive image that could unite us. I sewed my own dresses, so why not a flag? At Harvey's behest, I went about creating our Rainbow Flag. I had never felt so empowered, so free.

My liberation came at a painful cost. In the ultimate act of anti-gay violence, Harvey Milk and Mayor George Moscone were assassinated. The bullets were meant for Harvey, to silence him, and, by extension, every one of us. Uniting a community cost him his life.
I remember when I was still coming out how reassuring it was for me to see it and know that it marked a place of safety and refuge. And even now, when I go to a strange town and I see a small sticker on a doorway or a car's bumper, I know that I'm among friends.
TODAY'S BIRTHDAY:
► Larry Kramer: 1935. He is probably the most pissed-off gay man in America. His defenders will say that has has as many reasons to be pissed off as anyone. Kramer's crotchety reputation goes way back, to his 1978 novel Faggots
, which was widely denounced, by gay people anyway, for his critical portrayal of promiscuity in the gay community.
Two years later, he would find himself in the middle of another whirlwind, but this one wasn't of his making: a strange new set of diseases began claiming the lives of close friends. In 1982, Kramer convened a meeting in his apartment that led to the founding of the Gay Men's Health Crisis. Three years later, he would be forced out of GHMC due to controversy over his confrontational style. At another meeting in 1987 at the Lesbian and Gay Community Services Center in New York, Kramer asked two-thirds in the room to stand up, told them in five years they would be dead. "If my speech tonight doesn't scare the shit out of you, we're in real trouble. If what you're hearing doesn't rouse you to anger, fury, rage, and action, gay men will have no future here on earth. How long does it take before you get angry and fight back?"
The fight back found its voice in the founding of the AIDS Coalition to Unleash Power (ACT-UP). Their first target was the Food and Drug Administration, which was accused of moving slowly to approve badly needed AIDS medications that had already been made available in Europe. While controversial at the time, ACT-UP's confrontational tactics made people with AIDS visible and impossible to ignore. They were no longer faceless patients of victims, but people fighting for life. That visibility is credited by many within the FDA and the National Institutes of Health with effecting real changes in national health policy.
Meanwhile, Kramer kept writing. In 1985, he wrote the mostly-autobiographical play The Normal Heart
, which portrays his reaction to the rise of AIDS in New York City as portrayed through the character of writer/activist Ned Weeks. Frank Rich wrote in his New York Times review, "The playwright starts off angry, soon gets furious and then skyrockets into sheer rage." Liz Smith at the New York Daily News called it, "a damning indictment of a nation in the middle of an epidemic with its head in the sand."
In 1989, he published a collection of essays in Reports from the Holocaust: The Story of an AIDS Activist, which was revised and expanded in 1994. In 1992, he wrote the play The Destiny of Me
as a sequel to The Normal Heart. It became a finalist for the Pulitzer Prize for Drama. In 2004, he gave a controversial speech at the Cooper Union five days after the re-election of President George W. Bush that became the book, The Tragedy of Today's Gays
. In his usual hyperbolic fashion, he characterized the election as the death knell for gay rights:
George Bush won his Presidency of our country by selling our futures. Almost 60 million people whom we live and work with every day think we are immoral. "Moral values" was top of many lists of why people supported George Bush. Not Iraq. Not the economy. Not terrorism. "Moral values." In case you need a translation that means us. …he new Supreme Court, due any moment now, will erase us from the slate of everything possible in no time at all. Gay marriage? Forget it. Gay anything, forget it. Civil rights for gays? Equal protection for gays. Adoption rights? The only thing we are going to get from now on is years of increasing and escalating hate.
Which goes to show that he's not always a prophet in the wilderness. Sometimes he's just plain wrong. But he has used his Cassandra complex to great effect in lighting a fire under an often-complacent gay community. In 2011, he told Metro Weekly's Chris Geidner that anger is "a wonderfully healthy emotion." In 2011, The Normal Heart was revived on Broadway and brought to a whole new generation of theater-goers. Ellen Barkin and John Benjamin Hickey won Tony Awards for Best Performance by a Featured Actress and Actor, and the production won Best Revival of a Play. A film version for HBO premiered last may with a cast that includes Mark Ruffalo, Matt Bomer, Taylor Kitsch, Jim Parsons, Alfred Molina, Joe Mantello, and Julia Roberts. It is expected to be released on DVD and Blu-ray in August.
► George Michael: 1963. He may be a talented performer, but he's propably better known this past decade for being one hot mess. He started out as half of Wham!, which he formed with his school chum Andrew Ridgeley in 1981. The first album Fantastic reached number 1 on the U.K. charts, and their second album Make It Big hit number one in the U.S. Wham!'s 1985 tour of China was the first by a major Western music group, generating worldwide attention. Two Wham! singles, 1984′s "Careless Whisper" and 1986′s "A Different Corner," both featured Michael as a solo singer, and were sufficiently successful to guarantee a promising solo career.
Wham! came to an end in 1986, and the following year, Michael's album Faith featured his sexy voice and his sexy butt to propel the singles "Faith" and "I Want Your Sex" to the top of the charts. But his recording output was sporadic: Listen Without Prejudice came out in 1990, and he waited until 1996 to release Older. Songs from the Last Century came out in 1999 and Patience in 2004. As far as solo albums go, that's about it.
It was a few years after the release of Older when his personal problems started to become public ones. In 1998, he was arrested for "engaging in a lewd act" in a public toilet in Beverly Hills, a charge which effectively outed him as gay. He was arrested again on similar charges in London's Hampstead Heath in 2006. In 2007, he was arrested  in Northwest London when police found his car blocking traffic and him behind the wheel zonked out on drugs. He's had several other drug arrests since then.
In 2011, he began his Symphonica tour when his health took a severe turn. He was admitted to a hospital in Vienna on  November 21 complaining of chest pains. A few days later he was put in intensive care for over a week after developing pneumonia. After emerging from intensive care, he remained in the hospital for three more weeks, and was finally discharged on December 21. Two days later, he publicly acknowledged that doctors there had saved his life and that he had undergone a tracheotomy. His attraction to drama wasn't over with yet. In May 2013, he somehow managed to fall out of a passenger seat of a Range Rover and onto the M1 motorway, requiring his airlift to a hospital with minor head injuries. His latest solo album, Symphonica, came out in March 2014.
If you know of something that belongs on the agenda, please send it here. Don't forget to include the basics: who, what, when, where, and URL (if available).
And feel free to consider this your open thread for the day. What's happening in your world?
Methodists reinstate Schaefer
Timothy Kincaid
June 24th, 2014
Last year a regional court of the United Methodist Church expelled Frank Schaefer from ministry.
Schaefer was a pastor of a small church in rural Pennsylvania when he officiated at his son's wedding to another man. He didn't make a big statement about it, and no one seemed to know or care until years later. But right before the statute of limitations on violations of the church rules ran out, a disgruntled parishioner complained to his Bishop and Schaefer was brought on trial.
There a jury of 13 pastors found him guilty of "conducting a ceremony that celebrates same-sex unions" and "disobedience to order and discipline of the Methodist Church." They sentences him to a 30 day suspension, and insisted that he promise to never officiate at same-sex weddings again.
But Schaefer has two more gay children and refused to promise to reject their future marriages, and so he was defrocked.
This didn't actually decrease Schaefer's ministry. He was invited by serve in a quasi-pastoral role by the Los Angeles Diocese and has been in much demand around the country as a guest minister in Methodist (and other) Churches who wished to show support for inclusion and equality.
And Schaefer has never agreed that his action was contrary to the spirit of his faith. Nor has he taken the ruling lying down. Schaefer appealed the decision to a higher Methodist court, insisting that a failure to promise is not a punishable offense. The court agreed (NYTimes)
A United Methodist Church appeals committee — a nine-member panel made up of laypeople and clergy members — said Tuesday that it had decided to overturn the ouster of the Rev. Frank Schaefer, who with three gay children and a determination to celebrate their relationships has become an unexpected champion of gay men and lesbians in church life.

The panel deemed the defrocking to be an illegitimate effort to punish Mr. Schaefer for his refusal to promise not to preside at another same-sex wedding.
The decision is likely less based in the language of the Book of Order and more in the increasing refusal of American Methodists to be held to the anti-gay votes of international members of the global denomination. And it does suggest that at some point the US' second largest Protestant denomination was schism.
The next assembly of the United Methodist Church is in 2016. Supporters of gay equality will push hard for a change in the denomination's rules, and conservatives will continue to rally support from Asia and Africa in hopes of holding to anti-gay positions. It seems increasingly unlikely that anyone can stand outside the debate or not select sides. And irrespective of the outcome, a separation seems likely.
As for Schaefer, now that he has been "refrocked" he will be serving as pastor of a UMC church in Santa Barbara, California.
Ninth Circuit confirms heightened scrutiny
Timothy Kincaid
June 24th, 2014
In January, a drug pricing dispute between GlaxoSmithKline and Abbott Laboratories had an unexpected consequence; as part of its ruling, the Ninth Circuit Court of Appeals determined that laws which discriminate on the basis of sexual orientation are to be held to heightened scrutiny. This was based on principles implied – though not directly stated – in the Windsor ruling.
What this means in layman's terms is that any law which discriminates against gay people is viewed askance, and the lawmakers need to bring a damned good reason as to why it doesn't violate the US Constitution's promise of fairness and equal treatment. Something tangible and provable and measurable. Things like "promoting the family" or "tradition" or fears about what might possibly happen are simply not going to fly anymore.
And there are few laws which can stand up to such scrutiny, certainly not the vague and ambiguous assertions presented in opposition to marriage equality. In fact, based on the decision, the Republican Governor of Nevada ceased defending that state's anti-gay marriage ban, finding the conclusion to be pre-determined and any further defense to be a waste of public resources.
Noting the importance of this ruling, Abbott Laboratories, the losing party in the lawsuit, announced that they would not appeal, fearing that the Supreme Court might reverse this decision. They preferred a multi-million dollar loss rather than risk a hasty overruling.
This seemed to have sealed the decision for all western states, those in the Ninth Circuit.
However, in a rare move, one of the justices on the Ninth Circuit challenged the Court's ruling. Justice Diarmuid O'Scannlain called for an en banc ruling, a hearing by eleven of the circuit's 45 judges, to determine whether indeed the idea that anti-gay discrimination merits heightened scrutiny could be found in the Windsor ruling.
And now the results are in. The majority of the justices on the Ninth Circuit upheld the court's ruling. In fact, only two went on record as agreeing with Justice O'Scannlain.
This appears to mean that the issue is – for the time being – determined. Within the Ninth Circuit, anti-gay laws must meet a higher level than most laws. And, in practical terms, this pre-determines the Ninth's response to appeals to rulings overturning anti-gay marriage bans.
It may be a matter of hearing, but based on heightened scrutiny, it is nearly impossible for anti-gay legislators, lawyers, or activists do defend such bans.
U.S. Announces Sanctions Against Uganda As Human Rights Violations Surge
Jim Burroway
June 24th, 2014
After Uganda's President Yoweri Museveni signed the Anti-Homosexuality Act into law, Norway, Denmark, Sweden and the Netherlands to immediately announce a combined $37 million in aid cuts, and the World Bank announced that it would delay a $90 million loan to Uganda's health service. Four months later, the Obama Administration finally came forward with a package of sanctions against the Ugandan government:
The United States will halt $2.4 million in funding for a Ugandan community policing programme in light of a police raid on a US-funded health programme at Makerere University and reports of people detained and abused while in police custody.

In addition, Washington will shift some funding for salaries and travel expenses of Ugandan health ministry employees to non-governmental agencies involved in health programmes.

It will also reallocate $3 million in funding for a planned national public health institute in Uganda to another African country, which it did not name. A National Institutes of Health genomics meeting would be moved from Uganda to South Africa, the White House said.

It also cancelled plans for a US-sponsored military exercise in Uganda that was meant to include other East African countries.
The U.S. will also deny visas to a targeted list of Ugandan citizens, including those "involved in serious human rights abuses, including against LGBT individuals." But it won't end its humanitarian support for Uganda or its cooperation with the Uganda Military in its fight against the Joseph Kony-led Lord's Resistance Army. The U.S. total bilateral aid package to Uganda across several U.S. agencies is estimated to be at about $486 million, including about $36 million in military aid to assist in the fight against the LRA and Uganda's peacekeeping mission in Somalia. Uganda warns that the latest round of cuts will hurt the nation's "most vulnerable":
"Uganda considers this announcement by the US regrettable as some of the halted funding and programmes in Uganda are those that will affect the most vulnerable people that the US government purports to support and aims to protect," the foreign affairs ministry said in statement.

…Uganda's foreign ministry insisted relations would not be harmed.

"There are more areas of cooperation between the Uganda and the US, as the two countries continue to share a lot in common on both regional and international issues," the statement added.
Since the Anti-Homosexuality Act became law, international observers have reported a "surge" in human rights violations in the country, including forced closures of NGO's, raids, arrests and at least one murder of a transgender person. Immediately after the bill was signed, it unleashed another wave of anti-gay vigilantism in the Uganda media. Last month, Sexual Minorities Uganda issued a report (PDF: 1.1MB/28 pages) cataloguing "162 reported incidences of persecution perpetrated against Ugandan LGBTI people," including violence, kidnapping, torture, arrests, blackmail, evictions, firings from jobs, being disowned by families, and suicide. Seventeen people were arrested between February 25 and May 1, compared to just one in all of 2013 and none in 2012.
Meanwhile, the combined weight of previously announced AID cuts is starting to take its toll on the Uganda economy. The Uganda Shilling has fallen nearly 6% since the law was signed in February:
Foreign aid makes up about 4% of Uganda's gross national income, and is equal to more than a third of government revenues. If its volume continues to decrease significantly, that's going to be noticeable—already, local traders are predicting dollar shortages.
Uganda's opposition Forum for Democratic Change (FDC), which has long suffered brutal repression by Museveni's government, sees a small silver lining in the aid cuts:
During the FDC weekly press conference at the party headquarters in Najjanankumbi, the FDC spokesperson, Mr John Kikonyogo said the negative implications of the sanctions will call for financial discipline and morality among government institutions.

He also said the travel bans will reduce government expenditure on meaningless travel by officials thus ensuring transparency and accountability in government expenditure.
The Daily Agenda for Tuesday, June 24
Jim Burroway
June 24th, 2014
TODAY'S AGENDA is brought to you by:

Chicago's House of Landers was owned by the African-American drag performer Roby Landers, and operated in the 1972-1974 time frame. One performer remembered:
Benji describes Roby off stage as a 'quiet, mild-mannered Black man with close-cropped hair.' According to the article, Roby was born in San Francisco and went to college at Berkeley, and though interested in theater, he never became a theater major. Roby did a brief stint as a Lieutenant in the Army Medical Corps, and so he always had a job to fall back on if the drag fell through. He was a registered nurse.
The House of Landers's building abutted the Brown Line of Chicago's El. Another recalled:
"When the train went past it felt like the place was coming down. I was thought it was kind of charming myself, but some of the performers were saying, 'That fucking train …'"
Landers sold the bar and the location re-opened in 1975 as the Zolar disco, but it closed five months later after a devastating fire. The location today is now a hair salon.
TODAY IN HISTORY:
► 32 Killed in Arson Fire At New Orleans Gay Bar: 1973. It was a Sunday. The UpStairs Lounge, a second floor gay bar in New Orleans's French Quarter, had hosted members of the local Metropolitan Community Church who attended a beer bust following church services. Most of the bar's patrons had gone home, but those who remained, about sixty or so, gathered around a piano to sing tunes, as they often did that time of night. The evening was still early, not quite eight o'clock when the bartender heard the door buzzer downstairs ring, a sound that usually meant that a cab was outside the take a patron home. What he didn't know was that someone had thrown a molotov cocktail into the staircase that led up to the bar's door on the second floor. And so when another bar employee went to open the door, a massive backdraft drew the flames into the lounge like a flamethrower.
The bartender, Buddy Rasmussen, led about twenty or thirty people through an unmarked exit which led to the roof, and they were able to hop onto other buildings and make their escape. But more than thirty others in the lounge ran to the windows instead, only to discover they were barred. By the time one of the patrons managed to squeeze through the bars, his body was already in flames and he died right after landing in the street below. Another patron escaped, but when he realized his boyfriend didn't make it out, he went back in to find him. Fire crews later discovered their burned bodies holding each other. MCC pastor Rev. Bill Larson clung to the bars at a window where he died, his body melted into the window frame. His charred body remained visible from the street below all the next day as the fire department conducted its investigation and couldn't be bothered with the simple decency of covering his body. Twenty-nine people died that night, and three more died later from their injuries.
The UpStairs Lounge fire was the deadliest in New Orleans' history, and may very well have been the worst mass murder of gay people in American history. But aside from the first day's coverage, New Orleans could barely muster a yawn. Newspaper photos of Rev. Larson's charred body against the window frame came to symbolize the city's apathy t0ward the tragedy. Talk radio hosts told jokes ("What will they bury the ashes of queers in? Fruit jars."), and a cab driver callously quipped, "I hope the fire burned their dresses off." Not only did the New Orleans Police Department barely investigate the crime, they could hardly be bothered to identify the victims. Major Henry Morris, chief detective of the New Orleans Police Department said, "We don't even know these papers belonged to the people we found them on. Some thieves hung out there, and you know this was a queer bar." Churches refused to allow families to hold funerals on their premises. Other families refused to claim their dead sons' bodies. Four unidentified bodies ended up being dumped in a mass grave. Although there was a firm suspect in the case, no one was ever charged.
Here are two news reports of the fire, a lengthy film report from CBS news, and a shorter one from NBC: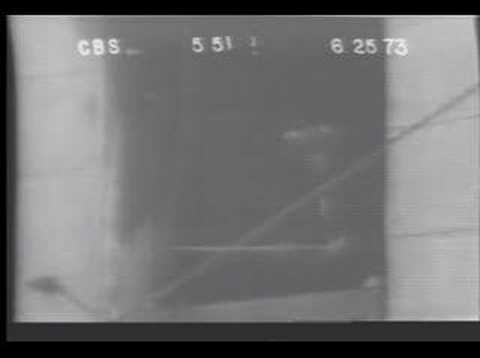 You can read the New Orleans Times-Picayune's original coverage of the fire here (PDF: 4.4MB/2 pages), and its 20th anniversary coverage here (PDF:5.9MB/2 pages). Earlier this month, MacFarland Press released Clayton Delery-Edwards's heavily-researched account of The Up Stairs Lounge Arson: Thirty-Two Deaths in a New Orleans Gay Bar
.
► Sydney Police Block Pride Parade: 1978. This was supposed to be Sydney's first Gay Pride Parade, known locally as Mardi Gras, and was planned as a night-time celebration after a morning march and commemoration of the Stonewall riots. (You can see film of the morning march taken with a super-8 camera here.) While homosexuality was still against the law in New South Wales, organizers had obtained all the necessary permits for the celebration beforehand. The evening celebration began simply, with a small crowd walking down Oxford Street on a chilly Australian winter day. The idea was to encourage people to come out from the bars and join the fun. But the crowd aroused suspicions of the police, which had gathered around the group.
By the time the small crowd, estimated at between five hundred and a thousand, reached the end of the street, the police confiscated the sound system, removed their identification badges and turned on the crowd. One participant recalled, "There was, you know, pretty serious bashing and kicking and all sort of things going on. It was a real riot." Fifty-three marchers were arrested. One marcher recalled that while in police custody, he was beaten so badly he began to convulse on the floor.
"They took me along a long corridor in the police station through a U-shaped route into a room and then just beat the hell out of me. There were two police officers who did that – one in particular – bashing me with their fists in the head and saying 'you're not so smart now are you'." Mr Murphy said he was beaten solidly until a blow to the solar plexus floored him. He was thrown into a solitary cell where he could hear protesters gathered outside chanting his name. "They tried to break my leg but fortunately the bones didn't snap," he said. "I was (literally) pissing my pants."
Although most of the charges were dropped, the Sydney Morning Herald published the full names of everyone who was arrested, outing many to their family, friends and employers. Many lost their jobs. Thirty-five years later, surviving marchers are still waiting for an official police apology.
If you know of something that belongs on the agenda, please send it here. Don't forget to include the basics: who, what, when, where, and URL (if available).
And feel free to consider this your open thread for the day. What's happening in your world?