The single MOST important thing to Rep. Bill Hayes
Timothy Kincaid
January 9th, 2015
Meet Bill Hayes.
Hayes is the Representative to the Ohio House of Representatives from the 71st District, a rural chunk of dirt between Columbus and Cleveland. And he holds his Republican values with pride (candidate site)
Bill is "Rock Solid" on –

Smaller Government
Protection of the Unborn
Lower Taxes/Less Spending
Gun rights
Quality Education
Securing Our Borders
But though he left if off the list, there is one value, one singular issue, which is more important than any of these. So important, in fact, that Bill Hayes wrote a letter to the Newark Advocate editor to explain how this issue trumps all others.
Here's Bill telling us why he isn't endorsing fellow Republican Senator Rob Portman:
I am very much in line with the Senator on many, in fact most, issues such as his conservative approach to fiscal matters, the 2nd amendment, health care, education, school prayer, and most family issues.

However, as a matter of conscience I do not concur with his position that loving homosexual couples should be permitted to "marry". That view requires me to redefine my strongly held religious view on the institution of "marriage", a view that, because of conscience, I cannot support and that does not allow me to endorse the senator's candidacy due to the influence my endorsement may have on others.
I think that when Rep. Hayes runs for re-election he should just leave off all that stuff about guns and smaller government. After all, the truly important thing to Hayes is stopping gay people from getting married.
Rest in Peace, Judy Baar Topinka
Timothy Kincaid
December 10th, 2014
The state of Illinois and the gay community has lost a treasure. (Chicago Tribune)
Illinois Comptroller Judy Baar Topinka, long one of the state's most colorful and outspoken elected officials, died early Wednesday of complications from a stroke she suffered Tuesday, her chief of staff said. Ms. Topinka was 70.
Illinois politics has always been a carnival, providing colorful characters and unexpected storylines. Tales of shady dealings abound. Some still insist that voter fraud by Mayor Daley won the 1960 election for Kennedy and no one seems at all surprised that four of the last seven governors went to jail for fraud or racketeering or blatantly trying to sell government positions to the highest bidder.
The Illinois Republican Party has also been a whirl of grand-scale spectacle where in the past few decades much of the brouhaha has been over social issues, particularly gay rights.
The stomping grounds of such characters as Peter LaBarbera, the Prairie State GOP has it's share of anti-gay activists. But it also is home to Senator Kirk, a marriage supporter, and former state party chairman Pat Brady who in 2013 was an active campaigner for the marriage equality bill.
Republicans in the Land of Lincoln are not, on the whole, pro-gay. But there is a far greater tolerance for pro-gay politicians there than in many GOP circles. And no small part of that is due to Judy Baar Topinka, a GOP politician who never balked at letting her support of the community be known.
In many respects, Ms. Topinka could be considered the matriarch of the moderate wing of the state Republican Party. A fiscal conservative, she was an early advocate of abortion and gay rights, positions which often put her at odds with members of the socially conservative wing of the GOP.
…
"I don't know that I was ever the choice of the party regulars," Topinka said during her 2006 run for governor. "One fellow told me, 'You are never going to get anywhere. You don't run with the big dogs.' OK, well, you know, now, the big dogs are either retired, dead or in prison. So here I am."
Topinka started her career as a news reporter and in 1980 she ran for state representative. After two terms, she was elected to the state senate and then to the position of State Treasurer, where she served for 18 years. From 2002 to 2005, she served as the Chairman of the Illinois Republican Party and in 2006 Topinka was the GOP nominee for Governor, losing to Rod Blagojevich.
In 2010 she was elected State Comptroller, a position to which she was reelected last month.
Topinka was a unique character. In a heavily partisan state, she was a maverick who spoke her mind, didn't mince words, and would accept the ideas of anyone who would help her achieve her goals. In a world of polished politicians, she shopped at resale stores and garage sales and played polka on the accordion.
And she earned the respect of those of all political persuasion who worked with her.
And for much of her political career, she was a visible advocate for the community. A regular in the pride parades and seen campaigning in gay bars, Topinka used her position to help the community achieve funding for the construction of a community center. She was a supporter of the marriage bill and was on the dais when Gov. Pat Quinn signed the bill.
Thank you, Judy, and rest in peace.
North Carolina GOP petitions to intervene
Timothy Kincaid
October 9th, 2014
The Republican majority in the North Carolina Senate and House of Representatives have filed a brief arguing that the ruling by the Fourth Circuit Court of Appeals, which was denied certiorari by the Supreme Court, does not apply to their state. Because those crazy liberals in Virginia made concessions in court that the Republicans in the North Carolina legislature would never make, therefor their ban on same-sex marriage – unlike everyone else's – should be upheld.
They are being represented by John Eastman, the chairman of the National Organization for Marriage, who ran Attorney General in the Republican primary, winning 34%. Eastman is not exactly the most persuasive of legal minds and his involvement is likely to be an advantage to marriage equality proponents. You may recall him from his unbroken string of colossal losses in NOM's battle to defy state political donor laws.
Should the judge write a big giant F in red ink across the face of their brief, they alternately want to be granted the right to appeal any ruling for marriage to the Fourth Circuit (who already ruled for equality), to the court en banc (good luck with that) and to the Supreme Court (which has already denied cert from this circuit).
GOP response to lack of certiorari
Timothy Kincaid
October 6th, 2014
Today the Republican Party quickly responded to the decision by the US Supreme Court to deny certiorari to marriage equality appeals with the following:
.
.
.
.
.
.
Silence, echoing silence is all that can be heard from party leaders.
As Jim has shown, the usual voices of the anti-gay extremists have been loud in condemnation. But where are RNC Committee Chairman Reince Preibus? Surely this merits a moment of his time.
And as for House Majority Leader John Boehner… well perhaps he's too busy to comment today. He's on his way to San Diego to raise money for a gay GOP congressional candidate.
Sure they may both say something about the denial of cert. They may even remind us that they "personally uphold the traditional definition of marriage" or something of the sort. But gone are the days of blistering retort or angry denunciation.
And that, as much as anything, is a sign that while the fighting isn't over, we've already won.
Haley's right-wing challenger supports marriage decision
Timothy Kincaid
July 29th, 2014
Nikki Haley, the Republican governor of South Carolina, is perceived to be weak by some of the state's more extreme citizens. She simply isn't sufficiently conservative on taxes, spending, education, or health care.
And in the race as an "Independent Republican", seeking to provide an alternative to her radical liberalism (from a South Carolinan's perspective), is former legislator and judge Tom Ervin. But Ervin may not tick all of the boxes one might expect from those to the right of Haley. (CharlestonCityPaper)
Ervin writes:

Government does not belong in the bedroom. My personal faith affirms that marriage is between a man and a woman but under our Constitution, people in this country are afforded equal protection under our laws.

This means that anyone should be free to marry the person they love. Government should not be in the bedroom, but it should also not be in the church. Individual churches should be allowed to decide which marriage ceremonies they want to perform.

Further action on this matter, such as an appeal by the state, is a waste of taxpayer dollars.
Well, ummm, yeah exactly!
So far, Haley has expressed support for the ban and Democratic gubernatorial candidate Vincent Sheheen was noncommital.
Sue Collins endorses marriage equality
Timothy Kincaid
June 25th, 2014

Senator Susan Collins (R – Maine) has announced that she supports marriage equality. (Bangor Daily News)
"A number of states, including my home state of Maine, have now legalized same-sex marriage, and I agree with that decision," Collins said in response to a question from the BDN.
This shocks exactly no one. Collins has been a long-time ally of the community and was instrumental in overturning the ban on open service in the military.
She joins only three other GOP Senators in openly supporting marriage equality: Senators Rob Portman of Ohio, Mark Kirk of Illinois and Lisa Murkowski of Alaska. It is, nevertheless, an important addition and a step in the long road of changing the position of the Republican Party.
It will be interesting to see the response. I suspect the usual loons in the anti-gay special interest groups will whine, but I'm betting that no one in the party leadership is in anyway critical of Sen. Collins.
We are winning. Today was a good day.
Rick Perry: Ooops. I Did It Again.
Jim Burroway
June 20th, 2014
Rick Perry's comments last week comparing gays and lesbians to alcoholics has elicited quite a few headslaps and groans across the political spectrum. Sane people see it as just another example of Texas-style ignorance and insanity, and even some Texas Republicans are wishing that he hadn't opened his big mouth. And few are trying to step away from the recently-approved Texas GOP platform endorsing sexual orientation change therapy. All of this has threatened to derail that re-boot of the Republican Brand ahead of the 2014 and 2016 elections. Texas GOP chairman Steve Munisteri, in particular, sees the danger:
But he did address the inclusion of reparative therapy in the platform, saying he doesn't believe you can convert a LGBT individual to a heterosexual by simply talking to them.

"And I just make the point for anybody that thinks that may be the possibility: Do they think they can take a straight person to a psychiatrist and turn them gay?" Munisteri said.

Munisteri said he's not the only one who opposes this plank in the party's platform.

"My emails and phone calls to the office are running overwhelmingly opposed to that plank in the platform," Munisteri said.
Ministeri describes the parliamentary maneuver that allowed the platform to be approved with the conversion therapy plank in place and says that there is no way to tell if a majority of Republicans statewide actually support the conversion therapy plank.
Meanwhile, Gov. Rick Perry's handlers in his totally-not-running-for-Presidential campaign have apparently had a sit-down with him and have gotten him to see that his remarks weren't going to win him any votes:
I got asked about an issue, and instead of saying, 'You know what, we need to be a really respectful and tolerant country, and get back to talking about, whether you're gay or straight you need to be having a job, and those are the focuses I want to be involved with,' instead of getting — which I did, I readily admit, I stepped right in it," he said.
Michigan GOP former Speaker of House calls for equality
Timothy Kincaid
June 17th, 2014
A number of formerly prominent Republicans have signed a brief urging the Sixth Circuit Court of Appeals to affirm the ruling that Michigan's ban on same-sex marriage is in violation of the US Constitution. (ClickOnDetroit)
The Republicans include former House Speaker Rick Johnson and former House Majority Leader Chris Ward.

Former U.S. Rep. John "Joe" Schwartz has signed on, along with former state lawmakers Leon Drolet, Doug Hart, Dave Honigman and Susan Grimes Gilbert.
It seems to me that in some parts of the country we have now reached the stage in our quest for equality wherein former GOP leaders or power-players are beginning to champion our cause. And while most of those currently in power do not yet appear to be willing to be publicly supportive, many have elected to adopt language such as "let the judicial system decide" or even "it is inevitable, so we should focus on respecting each other".
While Republicans are not speaking in harmony with not the fully supportive language of the Democrats, I think that these shifts in the political stance of Republicans leaders, both current and former, foretell a time not so distantly ahead in which civil equality is assured and not even terribly controversial.
LGBT activist wins Nevada house nomination
Timothy Kincaid
June 13th, 2014
Lauren Scott is the executive director of Equality Nevada and a leading advocate for civil rights issues in the state. She is also a government consultant and serves on the Equal Rights Commission.
She is now also her party's candidate for Nevada Assembly District 30.
The Republican Party, that is (gaystarnews)
Scott received 58% of the vote over rival Republican primary candidate Adam Khan who only received the support of 42% of party members.

Khan had been endorsed by the Nevada Republican Assembly but Scott received endorsement from Nevada Governor Brian Sandoval in her bid to be the candidate.

Sandoval appointed Scott to Nevada's Equal Rights Commission in 2012 and she also helped found the group Equality Nevada.
Scott brings with her extensive military service and a devotion to the state. Scott had been a Democrat until 2011, but her passion for economic development and job creation – and the nature of Nevada politics – suggested that she'd be more effective as a Republican.
Should she win, she will make history. Lauren Scott will be Nevada's first transgender legislator.
Meet the Guy Who Convinced the Texas GOP To Endorse Ex-Gay Therapy
Jim Burroway
June 12th, 2014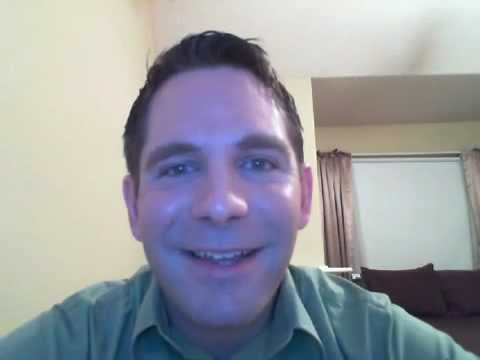 That's Jeremy Joel, who Cathie Adams credits for the idea. Adams is President of the Texas Eagle Forum who spearheaded the effort to get the state Republican Party to endorse ex-gay therapy in its 2016 platform. Joel founded an ex-gay group called Joel 2:25 International, and Lone Star Q provides a roundup of his story:
In another post that includes the packet he sent to GOP delegates proposing the platform amendment, Joel discusses how he became an activist against bans on reparative therapy for minors like those that have passed California and New Jersey.

"Reparative Therapy and this type of ministry work played a significant role in saving my life and I have been blessed to help many others over the past four years," Joel writes. "Recently though, this ministry work has been under attack across the country and in some states Republican legislators and Governors have been silent or complicit in passing these laws."

According to an interview posted on YouTube, Joel lived an active gay life for about six years. He had two long-term relationships and attended a gay church but remained religiously conflicted and dissatisfied. In 2009, he sought treatment from California psychologist Joseph Nicolosi, a founder and former president of the National Association for Research & Therapy of Homosexuality (NARTH).

Nicolisi referred Joel to an ex-gay retreat called Journey Into Manhood, which he says reduced his same-sex attraction by 50 percent in one weekend.
Joel claims that his group has 400 members in 37 countries thanks to Skype. He also told the Ft. Worth Star-Telegram that he thinks his idea has been overly hyped by both sides. Nevertheless, he's happy with the platform plank as it stands:
Jeremy said the Republican platform amendment was much like the original version he took to Cathie Adams, president of Texas Eagle Forum.

The final version characterizes the therapy as "reparative" for patients "seeking healing and wholeness from their homosexual lifestyle. No laws or executive orders shall be imposed to limit or restrict access."

Jeremy said he is also glad that Republicans deleted other old platform language claiming that homosexuality "tears at the fabric of society" and blaming gays and lesbians for a "breakdown of the family."

"We should never portray a hostile message about dividing people," he said.

Too late.
Brat v Cantor
Timothy Kincaid
June 11th, 2014
The election of Dave Brat as Virginia's 7th District GOP candidate, a move that expels House Majority Leader from the House of Representatives, has shocked the political world.
Tea Party advocates are seeing this as an indication that the Tea Party Movement is live, well, powerful, and underestimated. And many in our community see anything Tea Party to be a threat to our community.
They may be correct. But that also may be too simplistic of an assumption.
The Tea Party movement incorporates a great many people who see Washington politicians as out of touch and beholding to moneyed special interests. Certainly some of those include those who see an increasingly anti-religious fervor in government to be a threat and for many of them gay issues are a weathervane.
But the movement also includes those who see ever increasing federal involvement in their lives as a violation of the GOP purported belief that the state that governs least governs best. And many others see the constant 'kick the can down the road' approach to fiscal policy to be a sell out of the nation's children.
And it also includes the somewhat disenfranchised libertarian wing of the party. These are the folks who mock both the Right and the Left for their incessant claims of freedom and liberty while simultaneously seeking to remove the rights of those they perceive as enemies.
It may be that Dave Brat fits in the latter category. The Wall Street Journal has reviewed some of his writings including this
Can Christians force others to follow their ethical teachings on social issues? Note that consistency is lacking on all sides of this issue. The political Right likes to champion individual rights and individual liberty, but it has also worked to enforce morality in relation to abortion, gambling, and homosexuality. The Left likes to think of itself as the bulwark of progressive liberal individualism, and yet it seeks to progressively coerce others to fund every social program under the sun via majority rule. Houston, we have a problem. Coercion is on the rise. What is the root word for liberalism? (Answer: Liberty)
On the other hand, Brat is a fervent Christian, holds Divinity degree (along with an economics degree), and clearly sees a role for faith in governance. That seldom promises hope for pro-gay positions on legislation.
It will be interesting to see how his views play out in the coming campaign and (as this is a safe Republican district) in his votes. I simply don't know enough about this out-of-nowhere politician and think it far too soon to predict.
Texas GOP Approves Platform Supporting Ex-Gay Therapy
Jim Burroway
June 9th, 2014
About 10,000 Texas Republicans wrapped up their annual convention in Fort Worth this weekend to approve a new platform for the 2016 elections. Things looked promising at first, when the Dallas Voice reported that the party had stripped  a statement from their proposed platform proclaiming: "We affirm that the practice of homosexuality tears at the fabric of society and contributes to the breakdown of the family unit. Homosexual behavior is contrary to the fundamental, unchanging truths that have been ordained by God, recognized by our country's founders, and shared by the majority of Texans."
Whatever good news that represented evaporated when a new plank on homosexuality surfaced:
Homosexuality must not be presented as an acceptable alternative lifestyle, in public policy, nor should family be redefined to include homosexual couples. We believe there should be no granting of special legal entitlements or creation of special status for homosexual behavior, regardless of state of origin.

Additionally, we oppose any criminal or civil penalties against those who oppose homosexuality out of faith, conviction, or belief in traditional values. We recognize the legitimacy and value of counseling which offers reparative therapy and treatment to patients who are seeking escape from the homosexual lifestyle. No laws or executive orders shall be imposed to limit or restrict access to this type of therapy.
The Texas Republican Party approved that platform over the weekend.
The enshrinement of ex-gay therapy into the official agenda of the Texas Republican Party goes against the recommendations of every legitimate mental and medical health professional organization in America, including the American Academy of Pediatrics, the American Medical Association, the American Psychiatric Association, the American Psychological Association, the American Psychoanalytic Association, and the American School Counselors Association.
The platform also opposes same-sex marriage, as well as "the recognition of and granting of benefits to people who represent themselves as domestic partners without being legally married."
Texas GOP Convention Denies Log Cabin Request for Booth
Randy Potts
May 30th, 2014
Yesterday, the Log Cabin Republicans announced that their request for a booth at the annual convention in Fort Worth had been denied by the state Republican Party:
"Overall, Log Cabin Republicans of Texas has found incredible support within the Republican party — Texans, like the rest of the country, are evolving on LGBT rights issues," said Log Cabin Republicans of Texas Chairman Jeffrey Davis. "The Republican Party of Texas has even welcomed many of our members as delegates to the Texas State Republican Convention. However, the party has denied our several attempts to host a booth in the convention exhibit hall, citing archaic language in the party platform to support their actions."
That "archaic language" is not so archaic, coming from page 8 of the 2012 Texas Republican Party platform where over 100 colorful words describe the party's position on "homosexuals" (the position against human trafficking, on the same page, takes only 12 words):
Human Trafficking ― The Republican Party of Texas adamantly opposes any form of human trafficking.

Homosexuality ― We affirm that the practice of homosexuality tears at the fabric of society and contributes to the breakdown of the family unit. Homosexual behavior is contrary to the fundamental, unchanging truths that have been ordained by God, recognized by our country's founders, and shared by the majority of Texans. Homosexuality must not be presented as an acceptable "alternative" lifestyle, in public policy, nor should "family" be redefined to include homosexual "couples." We believe there should be no granting of special legal entitlements or creation of special status for homosexual behavior, regardless of state of origin. Additionally, we oppose any criminal or civil penalties against those who oppose homosexuality out of faith, conviction or belief in traditional values.
The decision, unusual for a state party, is, according to this source, allowed because of a 1997 ruling by then-Texas-Supreme-Court-Justice and now-Texas-gubernatorial-candidate Greg Abbott who
ruled on the case of the Republican Party of Texas vs. Dietz, which was a suit brought by the Republican Party against a lower court judge who ruled the Party had to provide the Log Cabin Republicans with a convention booth. Abbott ruled– relying on a muddled conflation of Texas state and US constitutional law– the Party could legally bar the group from its convention because the Texas Bill of Rights only applies to government and the Party's actions did not constitute state action.
Gregory T. Angelo, head of the National Log Cabin Republicans, has condemned both the decision and the language in the state party platform.
Another GOP Congressman Supports Marriage Equality
Jim Burroway
May 28th, 2014
Rep. Charlie Dent (R-PA) emerged as a leading voice in what remains of the moderate wing of the Republican Party when he tried to head off the disastrous GOP-led government shutdown last October. He long supported anti-discrimination protections for LGBT people, and he has now joined two other GOP congressional representatives in coming out in support of marriage equality:
"Life is too short to have the force of government stand in the way of two adults whose pursuit of happiness includes marriage," Dent said in a statement provided first to The Washington Post on Wednesday.

Quoting from the Pennsylvania ruling, "in future generations the label same-sex marriage will be abandoned, to be replaced simply by marriage," Dent said that in "conversations with my family, I have come to realize that they already see the world through that lens."

…"As a Republican, I value equality, personal freedom and a more limited role for government in our lives," Dent said in his statement. "I believe this philosophy should apply to the issue of marriage as well."
Dent's saying this from an exceptionally safe place. His announcement came out just eight days after a federal judge struck down Pennsylvania's statute banning same-sex marriage as unconstitutional, and one week after the state's much more conservative Gov. Tom Corbett announced he wouldn't seek an appeal. Dent represents a district that drew no Republican primary opponent last week, and he has no Democratic opponent in the fall in a very moderate, middle-of-the-road district. So no matter how you look at it, this is as no-risk a position as any he could take.
The only other GOP members of Congress who support marriage equality are Florida's Ileana Ros-Lehtinen and New York's Richard Hanna. That's in addition to three GOP Senators: Ohio's Rob Portman, Illinois' Ron Kirk, and Alaska's Lisa Murkowski.
Advocating for rights within the Utah GOP
Timothy Kincaid
April 28th, 2014
The former executive director of the Utah Republican Party was at the state party convention this weekend advocating for gay rights. (Salt Lake Tribune)
Along with his wife Megan, DuBois attended Saturday's state GOP Convention wearing a big Equality Utah sticker. The couple, who were not delegates, were there to mingle with old friends, some of whom did a double take when DuBois urged them to support legislation to ban housing and workplace discrimination against the lesbian, gay, bisexual and transgender community. Such bills have received little traction in the conservative, Republican-dominated Utah Legislature.

His message was simple and blunt.

"I'm not scared of gay people," said DuBois, who left his party post last year. "You can be a really good Republican and support people who don't fit the same mold as you."
Let's hope they're very persuasive.