UCC sues North Carolina over marriage freedom
Timothy Kincaid
April 28th, 2014
A strong component of the organized opposition to marriage equality lies in a desire to impose religious conformity. Although expressed as "religious freedom", it's quite the opposite. Opponents are not content with having the state stay out of their religious sacraments and ceremonies; rather, they desire that the state step in and declare that only their religious marriages are respected and those of other positions or faiths be denied.
Now the United Church of Christ is fighting back. (Charlotte Post)
The General Synod of the United Church of Christ filed a lawsuit today in U.S. District Court in Charlotte, contending state law that defines marriage as a union between a man and woman restrict its ministers from performing their religious duties is unconstitutional.

North Carolina prohibits couples of the same gender from obtaining a marriage license and makes it a crime for ministers to officiate a marriage ceremony without determining whether a couple has a license. UCC attorneys say the law limits ministers' choices, violates the principle of "free exercise of religion" and restricts the freedoms of religion and expressive association guaranteed in the First Amendment. The church seeks a preliminary injunction that would allow ministers the choice of performing a religious marriage.
Although UCC is taking the lead, other individual places of worship have added their name to the lawsuit. (Charlotte Observer)
The Charlotte-area clergy members who have joined them include Allison of Holy Covenant; Robin Tanner, pastor of Piedmont Unitarian Universalist Church; Rabbi Jonathan Freirich of Temple Beth El; Nancy Kraft, pastor of Holy Trinity Lutheran, and Nathan King, senior pastor at Trinity Reformed UCC in Concord.

They are joined by Asheville ministers Joe Hoffman of First Congregational UCC and Mark Ward of the city's Unitarian Universalist Congregation; along with Nancy Petty, pastor of Pullen Memorial Baptist in Raleigh.
I commend the denomination for this latest step in their long history of supporting the gay community. And I think that this may effectively illustrate for some that their insistence at imposing their own religious creeds into state law impose a burden not just on gay people but also on communities of faith.
ACLU Announces Three Marriage Lawsuits
Jim Burroway
July 9th, 2013
Fresh off its victory in Windsor v. U.S. which struck down Section 3 of the Defense of Marriage Act as unconstitutional, the ACLU's is filing three more lawsuits, in Pennsylvania, North Carolina and Virginia. In Whitewood v. Corbett, the ACLU is challenging Pennsylvania's statute which bans same-sex marriage. In Fisher-Borne v. Smith, the ACLU will amend its lawsuit seeking adoption rights to include the right to marriage. In the Virginia case, the ACLU and Lambda Legal are still in the planning stages, with plaintiffs and precise details of the case still being worked out. They expect to file that lawsuit later this summer.
Meanwhile, the ACLU and the National Center for Lesbian Rights have filed a motion with the New Mexico Supreme Court, asking it to order state officials to allow same-sex couples to marry. State law is currently silent on the question. Other lawsuits are working their way through Arkansas, Hawaii, Illinois, Nevada, New Jersey and Michigan.
Is There An "America's Ugliest Town" Contest I Don't Know About?
Jim Burroway
May 31st, 2012
It seems that everyone is looking for their Big Viral Internet Meme in the sun. The problem is, some of those viruses are deadly. A pastor in Newton, North Carolina wants to round up gay people and put them in concentration camps; his flock stands behind him. Another pastor, Curtis Knapp of New Hope Baptist Church in Seneca, Kansas, says that gays should be killed:
They should be put to death. That's what happened in Israel. That's why homosexuality wouldn't have grown in Israel. It tends to limit conversions. It tends to limit people coming out of the closet. — 'Oh, so you're saying we should go out and start killing them, no?' — I'm saying the government should. They won't but they should. [You say], 'oh, I can't believe you, you're horrible. You're a backwards neanderthal of a person.' Is that what you're calling scripture? Is God a neanderthal backwards.. in his morality? Is it his word or not? If it's his word, he commanded it. It's his idea, not mine. And I'm not ashamed of it."
Knapp later claimed that he really didn't mean it, using words to suggest that he really, deep down, did. "We punish pedophilia. We punish incest. We punish polygamy and various things. It's only homosexuality that is lifted out as an exemption," he told CNN.
And then there's the viral video of a four year old boy at the Apostolic Truth Tabernacle in Greensburg, Indiana, singing, "Ain't no homo's gonna make it to heaven." The congregation leapt to its feet in shouts and applause. Someone — a parent probably? — shouted "That's my boy!" They loved it so much that they brought the kid up for an encore. Greensburg is where 14-year-old Billy Lucas killed himself because he was perceived as being gay. The community banded together for a massive cover-up, but Billy's memorial page on Facebook told the real story, leading me to dub Greensburg America's Ugliest Town.
And you know what? It apparently still is, although several other pastors are trying to put their own towns in the running.
Sometimes comments to an article can make your day
Timothy Kincaid
May 25th, 2012
The New York Times has an article about Bob Page and Replacements Limited, the sole North Carolina corporation of any size to oppose Amendment One. The good Christian North Carolinians loved the sinner and hated the sin by sending Page vile messages and canceling their business.
Mr. Page doesn't care. He loves what he does, his husband, and his kids and doesn't do it for the money (which, as it turns out, is substantial).
It's a nice article and you should read it. But what really touched me and set the perfect start of a holiday weekend were the comments to the article. I saw nary a "God said" or a "defending the family", but there were some truly lovely sentiments. Here is a tiny sample:
My mother was brought up, and remains, a fervent Christian. In her formative years, homosexuality was a crime and even worse, a sin. When she was middle aged, we would argue about it. By then, her stance has evolved to yes, God created some people this way… but they didn't have to "practice it." In her 80s, she and the other (largely white-haired) members of her congregation were forced to choose between their openly gay and much beloved minister, and their church. After a lifetime of funding the church and finally paying off its mortgage, they woud lose the building, as well as any connection to Presbyterianism. These wonderful, elderly, very traditional, women searched their souls and chose to remain with the minister, following him to another, non-Presbyterian church. Now in her 90s, my mother recently mentioned how proud she was of Obama for taking a stand in favour of marriage equality. You can imagine how proud that made me!
and
Dear Mr. Page,
Thank you. My wife, Jane Lynch, and I have many pieces from your shop. We love Russell Wright Iroquois- and your web site has provided us with many hard to find pieces. Now I know more about the life you have lived and what your store represents. I am sorry that so many people are being so awful in response to your stance in support of equality for all. I want you to know how much we appreciate it, and you. And should you see any luncheon size plates in Oyster, well…please keep sending the updates.
Warm regards and great appreciation,
Lara
I'm pretty sure that considering how much Barnes and Noble pay Jane Lynch for their Nook commercials, this free endorsement of Mr. Page and his company by Lara Embry is much appreciated.
Update: Here is the link to Replacements, Ltd., for all of your dish queeny needs.
– from Jim B., BTB's resident dish queen (Homer-Laughlin Fiesta [vintage only], Royal Worcester Valentine, Picard Whisper, MacBeth-Evans Pedalware/Cremax, and I use them all as everyday dishes!)
Church Member Defends Pastor Worley's Electric Fence
Jim Burroway
May 25th, 2012
You see, part of the problem is that when Pastor Charles Worley said that "I figured a way out  to get rid of all the lesbians and queers" by putting them behind an electric fence, it was all taken out of context.
The complicity of silence
Timothy Kincaid
May 22nd, 2012
It isn't reasonable to hold one pastor responsible for what another one preaches. There is a great deal of diversity of thought and theology within Christendom and there is no presumption that what is said from the pulpit at First Baptist Church in any way mirrors the beliefs of All Saints Episcopal Church. We don't hold one church accountable.
Usually.
But sometimes something so outlandish is said in the name of faith that it requires a denunciation. A rejection. A refutation.
And the words of North Carolina pastor Charles Worley of Providence Road Baptist Church calling for placing gays and lesbians behind electric fences is beyond the pale. This is not a casual suggestion, this is not a theological position, this is not a difference of perspective, this is not an idea with which we are unfamiliar and about which reasonable people could differ. This is advocacy for evil.
So now we will see whether The Church responds.
Certainly there will be those who are asked and who will, naturally, say that they do not support such a notion. But will they be willing to call such a sermon evil or ungodly? Will they be willing to publicly refute Worley and chastise him? Are they brave enough to declare that such a proposition is anti-Christ and that it reflects a heart that is not right with God? Will whatever Baptist organization with which he is affiliated pull his license?
These are not just reasonable responses, they are required responses. When a sermon calls for an act that is of such a level of evil, godly persons cannot stand by and claim that they have no responsibility.
To say nothing is to condone Worley's position. So be silent is to be complicit.
Church, take notice. It is your response by which today's youth will judge you. If you say nothing, those who are unchurched will assume that Worley speaks for you.
It is a reasonable assumption.
It's Not Like the Good Old Days When We Could Just Hang 'Em
Jim Burroway
May 22nd, 2012
More love. This time from the same guy in 1978
I'm God's preacher. I just believe the book. Living in a day when, you know what, it saddens my heart to think that homosexuals can go around, bless God, and get the applause of a lot of people. Lesbians and all the rest of it? Bless God, forty years ago they'd have hung 'em, bless God, from a white oak tree, wouldn't they? Amen.

– North Carolina pastor Charles Worley of Providence Road Baptist Church during a sermon in 1978.
Today, he just wants to round 'em up and put them behind electric fences where they'd just die off naturally. You see? There's progress.
Let's Round Up All the Queers And Put Them Behind Electric Fences and Keep Them There Until They All Die Out
Jim Burroway
May 22nd, 2012
In love, of course: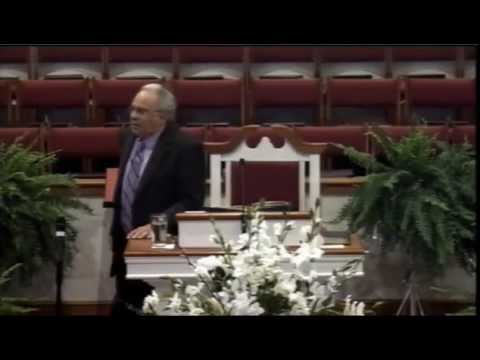 "I figured a way out — a way to get rid of all the lesbians and queers. But I couldn't get it passed through Congress. Build a great big large fence, 150 or 100 miles long. Put all the lesbians in there. Fly over and drop some food. Do the same thing with the queers and the homosexuals. Have that fence electrified so they can't get out. Feed 'em, and– And you know what? In a few years they'll die out. You know why? They can't reproduce. "

– North Carolina pastor Charles Worley of Providence Road Baptist Church during a sermon last Sunday.
North Carolina Voters Add Discrimination to State Constitution
Jim Burroway
May 8th, 2012
North Carolina is one of twenty states in which first cousins can legally marry. But the already existing legal ban on marriage between otherwise unrelated same-sex couples is now enshrined in the State Constitution. Voters three approved the measure 58% to 42%, making North Carolina the thirtieth state with a constitutional ban on marriage equality.
Well At Least It Doesn't Involve Firearms This Time
Jim Burroway
May 3rd, 2012
He wrote on his YouTube page, "I vote for the Bible."
NC Politico's Wife: Marriage Ban Needed "To Protect the Caucasian Race"
Jim Burroway
May 2nd, 2012
The hits just keep coming, don't they? Chad Nance, a Winston-Salem freelance journalist who is currently active in electoral politics, spoke with poll workers about a conversation they had with Jodie Brunstetter, wife of state Sen. Peter Brunstetter, who is described as the architect of Amendment 1:
Nance paraphrased the remarks, as told to him by those who were present: "During the conversation, Ms. Brunstetter said her husband was the architect of Amendment 1, and one of the reasons he wrote it was to protect the Caucasian race. She said Caucasians or whites created this country. We wrote the Constitution. This is about protecting the Constitution. There already is a law on the books against same-sex marriage, but this protects the Constitution from activist judges."

Nance said he recruited a friend, who works for the Coalition to Protect All North Carolina Families, to witness his interview with Jodie Brunstetter. He said Brunstetter reluctantly acknowledged that she had used the term "Caucasian" and then repeated the statement previously attributed to her, but substituted the pronoun "we" for "Caucasian. Nance said Brunstetter insisted there was nothing racial about her remarks, but could not explain why she used the term "Caucasian."
An edited transcript from the video Nance took of his conversation with Ms. Brunstetter is here. The video itself has not been posted.
NC Pastor: Gay Kids Just Need A Good Punch
Jim Burroway
May 2nd, 2012
Jeremy Hooper at Good As You yesterday posted audio of Pastor Sean Harris, who spoke at a North Carolina event supporting that state's proposed constitutional ban on same-sex marriage (and all other relationships, gay or straight, outside of marriage). Harris told the "Marriage Sunday" rally that if parents suspect their kids might be gay, they should "give him a good punch":
So your little son starts to act a little girlish when he is four years old and instead of squashing that like a cockroach and saying, "Man up, son, get that dress off you and get outside and dig a ditch, because that is what boys do," you get out the camera and you start taking pictures of Johnny acting like a female and then you upload it to YouTube and everybody laughs about it and the next thing you know, this dude, this kid is acting out childhood fantasies that should have been squashed.

Can I make it any clearer? Dads, the second you see your son dropping the limp wrist, you walk over there and crack that wrist. Man up. Give him a good punch. Ok? You are not going to act like that. You were made by God to be a male and you are going to be a male. And when your daughter starts acting to Butch you reign her in. And you say, "Oh, no, sweetheart. You can play sports. Play them to the glory of God. But sometimes you are going to act like a girl and walk like a girl and talk like a girl and smell like a girl and that means you are going to be beautiful. You are going to be attractive. You are going to dress yourself up."
You can hear the audio at Good As You. Today, the Fayetteville Observer reports that the Berean Baptist Church pastor was "joking" when he made those remarks. However…
But he defended his belief in the need to reinforce traditional gender roles in children.

"If I had to say it again, I would say it differently, no doubt," Harris said Tuesday. "Those weren't planned words, but what I do stand by is that the word of God makes it clear that effeminate behavior is ungodly. I'm not going to compromise on that."
Harris claims that he "would never ever advocate" hitting a child, except for when he would. He had also said in the same sermon that same-sex couples who live together do so "in the most sick and ungodly way." But Harris told The Observer that there was "not an ounce of hate being communicated in that."
Whatsamatter? Can't you feel the love?
That's how we deal with it around here
Timothy Kincaid
April 30th, 2012
UPDATE: The original video has been removed. The one above is a copy that was recently uploaded by someone else.
Blankenhorn opposes NC marriage ban amendment
Timothy Kincaid
April 11th, 2012
It can sometimes be easy to forget that a principled opposition to marriage equality can exist. Mostly because we very seldom see one.
Usually what is presented in the cause of "protecting marriage" is old fashioned anti-gay animus dressed up as protecting the children or religious liberty of wedding florists or some such. But scratch the surface and it becomes clear that the real motivation is opposing "the evil homosexual agenda". And while anti-gay activists may claim that they support civil unions (or whatever the least level of support they can claim without alienating a state), they don't. It's just a lie to make their anti-gay activism more palatable.
But there are a few – a small handful – who come to their opposition to marriage equality by honest means and genuinely believe that it is in the best interest of society to limit marriage to heterosexuals. One such person is David Blankenhorn. If that name sounds familiar, it's because Blankenhorn was the primary witness in favor of the constitutionality of Proposition 8 in the federal lawsuit, Perry v. Schwarzenegger.
Blankenhorn agreed with the plaintiffs that marriage would be good for gay couples. And, as do most liberal Democrats, he supports gay rights. However, his interest is focused on trying to encourage heterosexual families to remain intact (a laudable goal) and that fathers step up to their responsibilities (another laudable goal) and he believes that same-sex marriage works contrary to those goals (a position that I find wrongheaded).
David Blankenhorn is wrong. The Perry trial was basically an examination of the evidence and it found that David is wrong. And in addition to being wrong on the issue, Blankenhorn assumes the risk of damaging people whom he otherwise likes to advance a position for which he has no empirical evidence in support. Nevertheless, he simply is not in the same category as Brian Brown or Michael Heath.
David's reputation suffered after the Perry trial. A good many people assumed that he has the same attitudes, biases and prejudices as, well, everyone else on that side of the debate. Some people found his testimony unforgivable and denounced him. I'm certain that it hasn't been pleasant.
So perhaps that played some part in the editorial he released today with associate Elizabeth Marquardt opposing North Carolina's constitutional amendment to ban any recognition of same sex couples.
The proposed amendment states that "marriage between one man and one woman is the only domestic legal union that shall be valid or recognized in this state." That's a big mouthful, and it goes well beyond the issue of same-sex marriage.

For one thing, it means that North Carolina could not, now or ever, take any step or devise any policy to extend legal recognition and protection to same-sex couples. No domestic partnership laws. No civil unions. Nothing.

That's mighty cold. If you disdain gay and lesbian persons, and don't care whether they and their families remain permanently outside of the protection of our laws, such a policy might be your cup of tea. But it's not our view, and we doubt that it's the view of most North Carolinians.
North Carolina Money Bomb to Defeat Amendment 1
Jim Burroway
March 27th, 2012
Advocates to defeating North Carolina's proposed anti-marriage amendment have organized a "money bomb" this week to support the campaign to defeat Amendment One. That ballot proposal goes to voters during the May 8 primary, and would constitutionally ban marriage equality. Last night's document dump of National Organization for Marriage's strategy for pushing their agenda shows you what they are up against. The goal is to raise $1 million by April 2. Yesterday's goal was $25,000, but they fell short, raising only 22,331. Please do what you can to help today.