Obama Opposes NC Amendment 1
Jim Burroway
March 16th, 2012
President Barack Obama today came out against North Carolina's proposed Amendment 1, which would ban same-sex marriage. According to multiple sources, the Obama campaign issued this statement:
"While the president does not weigh in on every single ballot measure in every state, the record is clear that the president has long opposed divisive and discriminatory efforts to deny rights and benefits to same sex couples. That's what the North Carolina ballot initiative would do — it would single out and discriminate against committed gay and lesbian couples — and that's why the president does not support it."
North Carolinians will vote on the measure during the May 8 primary.
The real purpose of Uganda's Kill the Gays bill
Timothy Kincaid
February 13th, 2012
As we have noted here many times, homosexuality is already illegal in Uganda. And though the most odious of its several vile clauses would allow for the execution of gay people who have sex twice in their lives, it is unlikely that the primary purpose of this bill was to enact wholesale genocide on gay people. As we have noted, this bill would make it very easy to exact punishment or revenge on political opponents or others whose only connection to homosexuality is an accusation; but that too probably did not motivate the bill.
Rather, I think, this bill shares its purpose with other bills proposed both in Africa and around the world – including the referendums to be on the ballot in North Carolina and Minnesota to ban marriage equality; it is an effort to hold back, or at least delay, a change in social beliefs and values.
Neither Uganda's Rep. Bahati nor North Carolina's Sen. Brunstetter want kill gay people, necessarily, or even incarcerate them for the rest of their lives. In fact, neither of these men probably care much at all about 'the act of homosexuality'; what someone does in their bedroom in secret doesn't really much interest anyone else. But Bahati and Brunstetter do very much care about what that person – and society around them – believes about homosexuality. Refusing to see homosexuality as vile is the real offense and it is towards that offense that these restrictions are driven. (AFP)
Bahati said the bill was now focused on stopping the promotion of gay rights, and retains a proposal to criminalise public discussion of homosexuality with a heavy prison sentence.
It is not sex that is the crime, it's disagreeing. The feared act is not using one's penis in a way that they find objectionable, rather it's daring to do so without feeling shame or suffering rejection.
Both Bahati and Brunstetter see a future that is coming in which their values are rejected and gay people are treated with the same respect as heterosexual people. And both hope that by acting quickly – before public sentiment turns against them – that they can establish or further entrench official rejection of gay people. While the provisions are dissimilar – imprisonment is not in the same universe as denying marriage rights – the motivation and the purpose are the same. What Rep. Bahati and Sen. Brunstetter want is a world, a society, a culture in which all people agree with them that homosexuality is inherently bad.
Sadly for them, neither of these legislative efforts will hold back the social change that is coming.
Pullen Baptist bans marriages
Timothy Kincaid
November 21st, 2011
The little old men and women of Pullen Memorial Baptist Church in Raleigh, NC, have taken a position on same-sex marriage. By unanimous vote, they prohibited their pastor from conducting weddings.
All weddings, gay or straight. Or, at least until the state changes its laws. (newsobserver)
The congregants said in a formal statement that current North Carolina law – and the language proposed for a vote next year on an amendment to the state Constitution – discriminates against same-sex couples "by denying them the rights and privileges enjoyed by heterosexual married couples."

"As people of faith, affirming the Christian teaching that before God all people are equal, we will no longer participate in this discrimination," the church's statement says.
They will continue to observe holy unions – mixed or same-sex – at this traditionally progressive church. But if you want the government's stamp of approval on your marriage, you'll have to get it elsewhere. Because Pullen Memorial isn't in the discrimination business.
Gay, Pro-Gay Candidates Win Big
Jim Burroway
November 9th, 2011
Yesterday was a very good day for gay and -pro-gay candidates throughout the country. Here is a wrap-up. Please let me know what else is out there in the comments.
NOM Loses Big: Same-sex marriage remains secure in Iowa as Liz Mathis won big, 56-44%, over her NOM-backed opponent, Cindy Golding, in a special election for the Iowa state Senate. The National Organization for Marriage threw about $40,000 toward their failed attempt to elect Golding by making same-sex marriage an issue in the race. But soon after it was clear Golding lost, NOM's cultural director Thomas Peters tweeted: "That's what happens when a state GOP nominates a weak candidate." Wow. Talk about your fair weather friends.
Virginia's First: Adam Ebbin became the first openly gay state senator in Virginia after defeating his Republican challenger by a margin of 64-35%. His district, which is solidly Democratic, includes parts of Alexandria, Arlington, and Fairfax counties.
First Openly Gay, African-American Republican Mayor: At least that's what we think happened when Bruce Harris was elected mayor of Chatham Borough, New Jersey.
Charlotte's First: LaWana Mayfield became the first openly gay city council member as part of a Democratic landslide in North Carolina's largest city. North Carolina, which will see a marriage amendment on the ballot next year, saw a number of other LGBT victories:
Chapel Hill Mayor Mark Kleinschmidt won re-election with 78% of the vote.
Lee Storrow, a gay 22-year-old UNC grad won his race for a seat on the Chapel Hill city council.
Carrboro incumbent Alderwoman Lydia Lavelle was re-elected to another term for city council.
Cincinnati's First: Chis Seelbach became the first openly gay city council member. He worked in 2004 to help defeat Article XII in the city charter which banned anti-discrimination ordinances for gay people.
Indianapolis's First: Zach Adamson became the first openly gay city council member. S
Missoula's First: Caitlin Copple became the first openly gay city council member. She defeated one of only two city council members who voted against the city's anti-discrimination ordinance in 2010, which made Missoula the first city in Montana to provide discrimination protections in housing and employment regardless of sexual orientation or gender identity.
Youngest Mayor: Alex Morse, 22, beat incumbent mayor Mary Pluta in Holyoke, Massachusetts, to become the nation's youngest mayor.
Houston Re-elects: Mayor Annise Parker was re-elected with more than 50% of the vote, a margin which allows her to avoid a run-off. Mike Laster also became the first openly gay member of Houston's city council.
Traverse City Supports Anti-Discrimination Ordinance: Voters in Traverse City, Michigan voted by a 2-to-1 margin to keep an anti-discrimination ordinance.  The vote came more than a year after Traverse City adopted the ordinance to prevent discrimination against gays in employment, housing and other areas. Opponents of the measure collected signatures to place a referendum for repeal on the ballot.
And on a final note, there were a number of gains in school board elections around the country which I didn't cover, but I would like to point one out anyway: Daniel Hernandez, Jr., Rep. Gabrielle Gifford's openly gay intern, was elected to as seat on the board of the Sunnyside Unified School District in Tuscon's south side. Hernandez was one of the recognized heros during the January shooting at a Northwest side Safeway which killed  six and critically injured Rep. Giffords. And on a more personal note, I couldn't be happier about the stunning news that Arizona Senate President Russell Pearce, architect of infamous anti-immigrant S.B. 1070 which was later found unconstitutional, was ousted by voters in favor of a political newcomer in Mesa.
NC Marriage Ban Sponsor Can't Explain His Own Position
Jim Burroway
September 28th, 2011
I was out running errands during lunch when I turned on Michelangelo Signorile's program yesterday on Sirius/XM OutQ, when he interviewed North Carolina state Sen. James Forrester (R), sponsor of the proposed constitutional amendment banning same-sex marriage which will appear on the ballot in 2012. Forrester, who is also a doctor, has put forward the repeatedly debunked Cameronesque claim that gay people die 20 years earlier than other people. Forrester falsely claimed that the statistic came from the CDC, which Signorile quickly called him out on. The entire interview is a hot mess, especially where Forrester cannot come up with a good reason why same-sex marriage is such a danger to straight marriages that it requires a constitutional amendment, but divorce does not.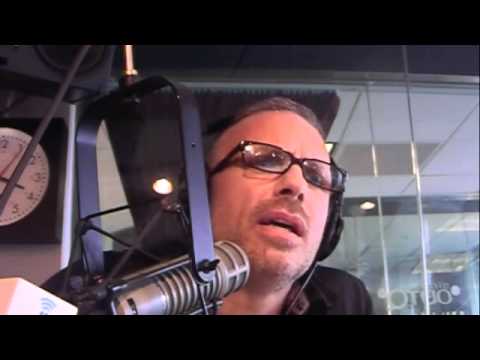 NC Anti-Marriage Amendment Language Leaves Off Key Provision
Jim Burroway
September 22nd, 2011
North Carolina's equality advocates have noticed that the anti-marriage amendment proposal, known as Amendment 1 on the May 2012 primary ballot, lost a key sentence when the legislature rushed to place it on the ballot:
The bill's second sentence, which clarifies that the ban doesn't prohibit businesses from offering benefits to domestic partners, isn't included on the ballot.

State Rep. Rick Glazier, a leading House Democrat, said he didn't notice the difference, and neither did his colleagues, until days after the legislature approved the marriage referendum.

"That sentence was crucial in some legislators' minds about why they were willing to vote for it (and) pretty crucial to the business community," said Glazier, who represents Fayetteville. "To say you can have half of this constitutional amendment with half of it gone … makes no sense whatsoever."
Currently, the language reads that "marriage between one man and one woman is the only domestic legal union that shall be valid or recognized in this state." With the key phrase reading "in this state" rather than, for example, "by this state," legal experts fear that the ambiguity of the language without the second clarifying sentence could be interpreted by the courts as a ban on domestic partnerships by private companies operating in North Carolina.
NAACP's North Carolina Chapter Denounces Proposed Marriage Ban
Jim Burroway
September 15th, 2011
The North Carolina State Conference of the NAACP has issued an open letter denouncing the proposed constitutional amendment banning all same-sex marriages, civil unions and domestic partnerships which goes before voters in May 2012. Says the NAACP:
A vote on the same sex marriage amendment has nothing to do with your personal and religious opinion on same sex marriage but everything to do with whether or not you believe discrimination should be codified and legalized constitutionally. We should never seek to codify discrimination into the very heart and framework of our Constitution.

…The NAACP strongly urges you to reject the so-called same sex amendment and any other present or future proposals of constitutional amendments that would permanently deprive any person in our great state of his or her inalienable rights
NC Senate Rushes To Enshrine Marriage Ban In State Constitution
Jim Burroway
September 13th, 2011
Reflecting the horrendous crisis which must be enveloping the state, the North Carolina Senate rushed through a proposed constitutional amendment to make same-sex marriage even more illegaler, barely twenty-four hours after the previously unseen bill made its debut in the lower house. The bill passed both houses with the required two-thirds three-fifths majority without public notice, debate or input.
State law already bans same-sex marriage, and the 30-16 vote in the Senate, voters will decide to enshrine discrimination in the state's constitution, along with a wider constitutional ban on civil unions and domestic partnerships. The vote will take place during next May's primary election. With a hotly contested GOP presidential primary and an uncontested Democratic field, the election will likely boost turnout for the amendment's supporters, while also give an edge to social conservatives in the GOP primary.
What Goes Into Constitutions Stay There Forever
Jim Burroway
September 13th, 2011
That's the argument Rep. Henry M. Michaux, Jr. (D) made to the North Carolina General Assembly yesterday before they voted to send a proposed constitutional ban on same-sex marriage to the state Senate:
Don't put this into a living document. The constitution is a living document. And if you think it's hard to get something out of that living document, you take a look at the United States Constitution where it says that I am three-fifths of a person. Even though we have had amendments that come along to sort of change that, it still says it in that Constitution. And what you put in a constitution is there permanently. I know you all think you've got the votes to do it, but you need to think about what you're doing and you need to think about the greater good of the people of this state.
Also, lawmakers who approve such an amendment will find their names forever attached to discrimination. Dan Savage has an example of a Presbyterian minister by the name of Thomas W. Miller, whose name is remembered for his religious-based opposition to efforts to prohibit deed restrictions and other forms of discrimination preventing African-Americans from buying or renting a home. I wonder what Miller's grandchildren think about their grandpa's legacy?
NC House Passes Anti-Gay Marriage Amendment
Jim Burroway
September 12th, 2011
After three hours of debate and without public notice or input, the North Carolina General Assembly passed a proposed constitutional amendment by a vote of 75-42. A three-fifths approval was needed to put the measure on the ballot. Eight Democrats joined Republicans in passing the measure. The proposed amendment would not only place a constitutional ban on same-sex marriage, but it would also bar civil unions and, possibly, domestic partner benefits. Some details from today's decorous debate:
State Rep. Marcus Brandon (R-Guilford), the only openly gay state lawmaker, told his fellow lawmakers that people yelled "abomination" at him as he walked through the capitol building that afternoon, and said he was told he was "going to hell."

State Rep. Mickey Michaux (D-Durham), a black lawmaker, had an exchange with (House Majority Leader Rep. Paul) Stam on the floor in which he pointed out that the U.S. constitution "still says I am three-fifths of a person." Michaux said on the floor that he was attempting to highlight how hard it would be to remove the discriminatory language in the future.

At one point, state Rep. Jennifer Weiss (D-Wake) called out Stam for eating popcorn during the debate "while other's rights are stripped away."
The house voted to put the proposition on the ballot for a special election in May rather than holding the referendum during the Presidential election in November. Democrats feared that putting the vote on the November ballot would hurt President Barack Obama's chances for carrying the state in 2012. Republicans agreed to move the date in order to increase Democratic support for the Amendment. However, with the May date coinciding with the Republican primary and with no Democratic presidential primary taking place, the earlier date is likely to significantly boost turnout for amendment supporters. Other observers also believe those same supporters would then boost the chances of socially-conservative candidates like Texas Gov. Rick Perry or Minnesota Rep. Michele Bachmann.
Given the pressing crisis of massive numbers of same-sex couples battering county courthouses demanding marriage licenses, the Senate is expect to take the measure up very quickly, perhaps as early as Tuesday.
NC Anti-Gay Preacher Channels Hippie Chick from 1971
Jim Burroway
September 7th, 2011
North Carolina lawmakers held a press conference yesterday to promote a proposed constitutional amendment banning same-sex marriage that is expected to be introduced into the state legislature shortly. And in the latest installment of the battle of bad marriage metaphors, Rev. Johnny Hunter called same-sex marriage "immoral and unnatural" because only heterosexual acts can be "consummated." Just goes to show his own ignorance when it comes to sexual matters. Anyway, Hunter then went on to use used a lock and key to try to make his case. 
But unfortunately, when I heard about it, all I could think about was this:
(For you wippersnappers who don't know what a roller skate key was for, Wikipedia explains: "The rollerskates in question would have been children's quad skates, which were clamped to the soles of ordinary shoes. The clamps were tightened with a special 'key' that basically was a very simple socket wrench. The key was inevitably lost or misplaced, in which case a screwdriver or other tool usually could substitute though at some inconvenience.")
The Daily Agenda for Thursday, September 1
Jim Burroway
September 1st, 2011
TODAY'S AGENDA:

Civil Partnerships Go Into Effect: Liechtenstein. Last June, voters in the alpine principality between Switzerland and Austria voted overwhelmingly to allow civil partnerships for same-sex couples. The new law stops short of marriage equality — registered same-sex unions are still barred from adopting children and from access to reproductive services through the country's health plan — but it does provide for inheritance, social security, pensions, immigration and naturalization, and tax law recognition for same-sex couples on par with married heterosexual couples. That law goes into effect beginning today.
Federal DADT Court Case Resumes: Pasadena, CA. Lawyers for Log Cabin Republicans return to court today to present oral arguments in the Don't Ask, Don't Tell case before three judges of the Ninth Circuit Court of Appeals. The argument is over whether the federal law banning gay men and women from serving openly in the military is (or was) unconstitutional. A lower court said it wasn't, but the Justice Department appealed. DADT is slated to officially become history on September 20, and so you might wonder why they are still fighting in court. The problem is that while Congress has repealed the law, the repeal did not include an anti-discrimination provision preventing a future president from re-imposing the ban via Executive Order. And with most of the GOP line-up contending for the party's nomination for 2012 promising to "repeal the repeal," DADT's demise may end up being a mere hiatus. Oral arguments begin this morning at 9:00 a.m. PDT at the 9th Circuit Court House in Pasadena.
Pride Celebrations This Weekend: Atlanta, Ga (Black Pride); Calgary, AB; Cardiff, Wales; Duluth, MN; Essex, UK; Québec City, QC; Leicester, UK; Oakland, CA; Reading, UK and Scarborough, UK.
Also This Weekend: Burning Man, Black Rock Desert, NV and Southern Decadence, New Orleans, LA.
TODAY'S AGENDA (THEIRS):
North Carolina Awake!: Gastonia, NC. The Liberty Counsel is continuing its series of "Awake!" conferences with a meeting this evening at Bethlehem Church in Gastonia, NC because, of course, "There's a war waging:"
Christianity is under attack in our schools, workplaces, and governments. Silence is a decision to stand with the enemy. Inaction is a deathblow to the God-honoring principles our country was created to allow each citizen to enjoy.
Speaking at tonight's conference will be Liberty Counsel head Mat Staver, along with Rick Green, who is a member of fake-historian David Barton's WallBuilders. The North Carolina legislature is expected to take up a constitutional amendment to ban marriage equality in this session.
TODAY'S BIRTHDAY:

Lily Tomlin: 1939. She began her comedy career as a stand-up comedian in the 1960s when she quickly landed a spot on NBC's Laugh-In. Her many memorable characters quickly became the stuff of pop culture: Earnestine, the nasal, nosy, and obnoxious telephone operator who epitomized the bureaucratic condescension of the old Ma Bell monopoly ("We don't care, we don't have to…we're the phone company."); Edith Ann, the five year old girl sitting in an oversized rocker with her observations of the crazy crap the adults around her were pulling (and always ending her monologues with "…and that's the truth. Phhhht!"); And Mrs. Judith Beasley, the prim and proper "tasteful lady." In 1977, she became the first woman to appear solo on Broadway with Appearing Nitely, and in 1985, she starred in another one-woman Broadway show, The Search For Signs of Intelligent Life in the Universe, written by her long-time partner, writer-producer Jane Wagner. In 1980, Tomlin appeared in the hit movie Nine to Five, with Jane Fonda, Dolly Parton, and Dabney Coleman, and she hit movie pay dirt again in All of Me with Steve Martin.
Tomlin and Wagner have been together since 1971, and while their relationship was never much of a secret, the press remained pretty mum. When Tomlin officially came out in 2001, it hardly seemed necessary. "Everybody in the industry was certainly aware of my sexuality and of Jane… In interviews I always reference Jane and talk about Jane, but they don't always write about it."
If you know of something that belongs on the agenda, please send it here. PLEASE, don't forget to include the basics: who, what, when, where, and URL (if available).
Michael Brown's Field Report From Charlotte Pride
Jim Burroway
August 30th, 2011
Ex-gay extremist and former Brownsville Revival leader Michael Brown protested last Saturday's Pride celebration in Charlotte, North Carolina, and he did not like what he saw:
How many other community groups feature prominent performances by drag queens at their events? Can you imagine crowds at an Hispanic Pride event, or Black Pride event, or Asian Pride event — just to name a few — being entertained by men wearing dresses (or less), hot pink wigs, and matching knee-high boots? And this is part of the LGBT's strategy "to promote acceptance"? How telling. And how telling that, unmentioned by the Observer, there was a large truck stationed next to the festival offering "Free HIV Testing." Yes, just another typical community event.

. . .  It is also a bit disconcerting to watch young men greet each other with exclamations of "Hey girl!" before exchanging pecks on the cheek. (Does your average child find it confusing to hear men call each other "girls"?).
Alvin McEwen doubts Brown's veracity:
Lastly that comment about young men greeting each other with exclamations of "Hey Girl" before kissing each other on the cheeks simply cannot be true. He forgot to mention that after we kiss each other on the cheek, we  finger snap in Z-formations.
By the way, they had free HIV testing at the NAACP's national convention last month in Los Angeles. "How telling," as they say.
Do They Really Think This Will Work?
Jim Burroway
August 12th, 2011
It never ceases to amaze me how inept churches can be. Their "Great Commission," according to the bible they claim to follow, is a simple one: bring in converts from all over the world. So how many gay people do you think will walk through the door after seeing a sign like this and say, "Gee, I never thought of it that way. Sign me up!"
By the way, the church's facebook page is a riot with comments. A comment posted by the page owner says:
No comments will be deleted. Instead they are a testimony against you recorded in heaven to be used in heaven. Have at it.
[via Joe.My.God]
Suspect Blames Musinex in NC Hate Crime Murder
Jim Burroway
February 16th, 2011
The may be the "Twinkie defense" of 2010. Michael Anderson, 19, near Hickory, N.C., shot his roommate, Stephen Starr, 36, in the home they shared Monday. According to Catawba County sheriff Coy Reid, Anderson shot Starr "and took an ax to him" in "one of the nastiest crime scenes I've been to." Reid also said that Anderson carved a word onto his body, and wrote words on him in pen. He wouldn't say what was written, but said he believes the writings and carving happened after Starr was killed. At about the time of the murder, Anderson posted a message on facebook:
In all capital letters, Anderson posted: "God forgive me of my sins of which I have done plz let your holy name be with me as I go to the heavenly place they will not take me alive my killing starts tonight I kill one by one hopefully I kill more than one though you it seems that I would rather want to kill a lot more you know but oh well one will do I guess but if you get in my way you will be next."

A short time later, Anderson posted "i finally cracked guys i really did it this time guys."
Today, police released a recording of the 911 call Anderson made at the time of the murder, telling the operator, "I did some things to his body that you don't want them to see. You're not going to know who it is." He blamed a combination of Mucinex and gay panic for the bloody murder:
"I Od'd on Mucinex DM. Dextromethorphan makes me feel a little weird and I took too many," Anderson said.

About 4 minutes and 30 seconds into the call, the telecommunicator asks what sparked the attack. Anderson said it was because he was straight, and Starr was gay. According to him, the two met at a gay club. Anderson said he was straight, but went to the club to experiment.

"I met him and went to his house and he took me in and I turned straight again. And he wanted to touch me and stuff and I wouldn't let him, and he kept trying. And I waited until he went to sleep and then I shot him three times. And I mutilated him very badly and I'm sorry, I'm sorry. Oh God, please help me."
The earlier report however describes Anderson as Starr's roommate, not a one-night-stand pick-up. The detailed directions Anderson gave to the 911 operator are telling:
Anderson sounds distraught in the call. However, he is able to give the telecommunicator exact directions to Starr's house on Ruth Drive, describing where to turn, how the house looks and other details, including that the green truck parked in the driveway is a manual truck. He then adds one final one detail.

"There's wood out there that I was chopping," he said. "I'm sorry ma'am, but the ax is inside his stomach."
How many one-night-stands do you think are willing help out with household chores?