Let's Round Up All the Queers And Put Them Behind Electric Fences and Keep Them There Until They All Die Out
Jim Burroway
May 22nd, 2012
In love, of course: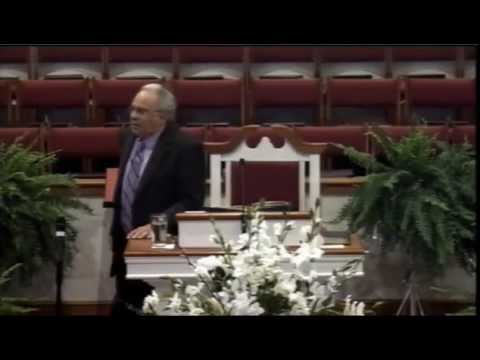 "I figured a way out — a way to get rid of all the lesbians and queers. But I couldn't get it passed through Congress. Build a great big large fence, 150 or 100 miles long. Put all the lesbians in there. Fly over and drop some food. Do the same thing with the queers and the homosexuals. Have that fence electrified so they can't get out. Feed 'em, and– And you know what? In a few years they'll die out. You know why? They can't reproduce. "

— North Carolina pastor Charles Worley of Providence Road Baptist Church during a sermon last Sunday.
North Carolina Voters Add Discrimination to State Constitution
Jim Burroway
May 8th, 2012
North Carolina is one of twenty states in which first cousins can legally marry. But the already existing legal ban on marriage between otherwise unrelated same-sex couples is now enshrined in the State Constitution. Voters three approved the measure 58% to 42%, making North Carolina the thirtieth state with a constitutional ban on marriage equality.
Well At Least It Doesn't Involve Firearms This Time
Jim Burroway
May 3rd, 2012
He wrote on his YouTube page, "I vote for the Bible."
NC Politico's Wife: Marriage Ban Needed "To Protect the Caucasian Race"
Jim Burroway
May 2nd, 2012
The hits just keep coming, don't they? Chad Nance, a Winston-Salem freelance journalist who is currently active in electoral politics, spoke with poll workers about a conversation they had with Jodie Brunstetter, wife of state Sen. Peter Brunstetter, who is described as the architect of Amendment 1:
Nance paraphrased the remarks, as told to him by those who were present: "During the conversation, Ms. Brunstetter said her husband was the architect of Amendment 1, and one of the reasons he wrote it was to protect the Caucasian race. She said Caucasians or whites created this country. We wrote the Constitution. This is about protecting the Constitution. There already is a law on the books against same-sex marriage, but this protects the Constitution from activist judges."

Nance said he recruited a friend, who works for the Coalition to Protect All North Carolina Families, to witness his interview with Jodie Brunstetter. He said Brunstetter reluctantly acknowledged that she had used the term "Caucasian" and then repeated the statement previously attributed to her, but substituted the pronoun "we" for "Caucasian." Nance said Brunstetter insisted there was nothing racial about her remarks, but could not explain why she used the term "Caucasian."
An edited transcript from the video Nance took of his conversation with Ms. Brunstetter is here. The video itself has not been posted.
NC Pastor: Gay Kids Just Need A Good Punch
Jim Burroway
May 2nd, 2012
Jeremy Hooper at Good As You yesterday posted audio of Pastor Sean Harris, who spoke at a North Carolina event supporting that state's proposed constitutional ban on same-sex marriage (and all other relationships, gay or straight, outside of marriage). Harris told the "Marriage Sunday" rally that if parents suspect their kids might be gay, they should "give him a good punch":
So your little son starts to act a little girlish when he is four years old and instead of squashing that like a cockroach and saying, "Man up, son, get that dress off you and get outside and dig a ditch, because that is what boys do," you get out the camera and you start taking pictures of Johnny acting like a female and then you upload it to YouTube and everybody laughs about it and the next thing you know, this dude, this kid is acting out childhood fantasies that should have been squashed.

Can I make it any clearer? Dads, the second you see your son dropping the limp wrist, you walk over there and crack that wrist. Man up. Give him a good punch. Ok? You are not going to act like that. You were made by God to be a male and you are going to be a male. And when your daughter starts acting to Butch you reign her in. And you say, "Oh, no, sweetheart. You can play sports. Play them to the glory of God. But sometimes you are going to act like a girl and walk like a girl and talk like a girl and smell like a girl and that means you are going to be beautiful. You are going to be attractive. You are going to dress yourself up."
You can hear the audio at Good As You. Today, the Fayetteville Observer reports that the Berean Baptist Church pastor was "joking" when he made those remarks. However…
But he defended his belief in the need to reinforce traditional gender roles in children.

"If I had to say it again, I would say it differently, no doubt," Harris said Tuesday. "Those weren't planned words, but what I do stand by is that the word of God makes it clear that effeminate behavior is ungodly. I'm not going to compromise on that."
Harris claims that he "would never ever advocate" hitting a child, except for when he would. He had also said in the same sermon that same-sex couples who live together do so "in the most sick and ungodly way." But Harris told The Observer that there was "not an ounce of hate being communicated in that."
Whatsamatter? Can't you feel the love?
That's how we deal with it around here
Timothy Kincaid
April 30th, 2012
UPDATE: The original video has been removed. The one above is a copy that was recently uploaded by someone else.
Blankenhorn opposes NC marriage ban amendment
Timothy Kincaid
April 11th, 2012
It can sometimes be easy to forget that a principled opposition to marriage equality can exist. Mostly because we very seldom see one.
Usually what is presented in the cause of "protecting marriage" is old fashioned anti-gay animus dressed up as protecting the children or religious liberty of wedding florists or some such. But scratch the surface and it becomes clear that the real motivation is opposing "the evil homosexual agenda". And while anti-gay activists may claim that they support civil unions (or whatever the least level of support they can claim without alienating a state), they don't. It's just a lie to make their anti-gay activism more palatable.
But there are a few – a small handful – who come to their opposition to marriage equality by honest means and genuinely believe that it is in the best interest of society to limit marriage to heterosexuals. One such person is David Blankenhorn. If that name sounds familiar, it's because Blankenhorn was the primary witness in favor of the constitutionality of Proposition 8 in the federal lawsuit, Perry v. Schwarzenegger.
Blankenhorn agreed with the plaintiffs that marriage would be good for gay couples. And, as do most liberal Democrats, he supports gay rights. However, his interest is focused on trying to encourage heterosexual families to remain intact (a laudable goal) and that fathers step up to their responsibilities (another laudable goal) and he believes that same-sex marriage works contrary to those goals (a position that I find wrongheaded).
David Blankenhorn is wrong. The Perry trial was basically an examination of the evidence and it found that David is wrong. And in addition to being wrong on the issue, Blankenhorn assumes the risk of damaging people whom he otherwise likes to advance a position for which he has no empirical evidence in support. Nevertheless, he simply is not in the same category as Brian Brown or Michael Heath.
David's reputation suffered after the Perry trial. A good many people assumed that he has the same attitudes, biases and prejudices as, well, everyone else on that side of the debate. Some people found his testimony unforgivable and denounced him. I'm certain that it hasn't been pleasant.
So perhaps that played some part in the editorial he released today with associate Elizabeth Marquardt opposing North Carolina's constitutional amendment to ban any recognition of same sex couples.
The proposed amendment states that "marriage between one man and one woman is the only domestic legal union that shall be valid or recognized in this state." That's a big mouthful, and it goes well beyond the issue of same-sex marriage.

For one thing, it means that North Carolina could not, now or ever, take any step or devise any policy to extend legal recognition and protection to same-sex couples. No domestic partnership laws. No civil unions. Nothing.

That's mighty cold. If you disdain gay and lesbian persons, and don't care whether they and their families remain permanently outside of the protection of our laws, such a policy might be your cup of tea. But it's not our view, and we doubt that it's the view of most North Carolinians.
North Carolina Money Bomb to Defeat Amendment 1
Jim Burroway
March 27th, 2012
Advocates to defeating North Carolina's proposed anti-marriage amendment have organized a "money bomb" this week to support the campaign to defeat Amendment One. That ballot proposal goes to voters during the May 8 primary, and would constitutionally ban marriage equality. Last night's document dump of National Organization for Marriage's strategy for pushing their agenda shows you what they are up against. The goal is to raise $1 million by April 2. Yesterday's goal was $25,000, but they fell short, raising only 22,331. Please do what you can to help today.
Obama Opposes NC Amendment 1
Jim Burroway
March 16th, 2012
President Barack Obama today came out against North Carolina's proposed Amendment 1, which would ban same-sex marriage. According to multiple sources, the Obama campaign issued this statement:
"While the president does not weigh in on every single ballot measure in every state, the record is clear that the president has long opposed divisive and discriminatory efforts to deny rights and benefits to same sex couples. That's what the North Carolina ballot initiative would do — it would single out and discriminate against committed gay and lesbian couples — and that's why the president does not support it."
North Carolinians will vote on the measure during the May 8 primary.
The real purpose of Uganda's Kill the Gays bill
Timothy Kincaid
February 13th, 2012
As we have noted here many times, homosexuality is already illegal in Uganda. And though the most odious of its several vile clauses would allow for the execution of gay people who have sex twice in their lives, it is unlikely that the primary purpose of this bill was to enact wholesale genocide on gay people. As we have noted, this bill would make it very easy to exact punishment or revenge on political opponents or others whose only connection to homosexuality is an accusation; but that too probably did not motivate the bill.
Rather, I think, this bill shares its purpose with other bills proposed both in Africa and around the world – including the referendums to be on the ballot in North Carolina and Minnesota to ban marriage equality; it is an effort to hold back, or at least delay, a change in social beliefs and values.
Neither Uganda's Rep. Bahati nor North Carolina's Sen. Brunstetter want kill gay people, necessarily, or even incarcerate them for the rest of their lives. In fact, neither of these men probably care much at all about 'the act of homosexuality'; what someone does in their bedroom in secret doesn't really much interest anyone else. But Bahati and Brunstetter do very much care about what that person – and society around them – believes about homosexuality. Refusing to see homosexuality as vile is the real offense and it is towards that offense that these restrictions are driven. (AFP)
Bahati said the bill was now focused on stopping the promotion of gay rights, and retains a proposal to criminalise public discussion of homosexuality with a heavy prison sentence.
It is not sex that is the crime, it's disagreeing. The feared act is not using one's penis in a way that they find objectionable, rather it's daring to do so without feeling shame or suffering rejection.
Both Bahati and Brunstetter see a future that is coming in which their values are rejected and gay people are treated with the same respect as heterosexual people. And both hope that by acting quickly – before public sentiment turns against them – that they can establish or further entrench official rejection of gay people. While the provisions are dissimilar – imprisonment is not in the same universe as denying marriage rights – the motivation and the purpose are the same. What Rep. Bahati and Sen. Brunstetter want is a world, a society, a culture in which all people agree with them that homosexuality is inherently bad.
Sadly for them, neither of these legislative efforts will hold back the social change that is coming.
Pullen Baptist bans marriages
Timothy Kincaid
November 21st, 2011
The little old men and women of Pullen Memorial Baptist Church in Raleigh, NC, have taken a position on same-sex marriage. By unanimous vote, they prohibited their pastor from conducting weddings.
All weddings, gay or straight. Or, at least until the state changes its laws. (newsobserver)
The congregants said in a formal statement that current North Carolina law – and the language proposed for a vote next year on an amendment to the state Constitution – discriminates against same-sex couples "by denying them the rights and privileges enjoyed by heterosexual married couples."

"As people of faith, affirming the Christian teaching that before God all people are equal, we will no longer participate in this discrimination," the church's statement says.
They will continue to observe holy unions – mixed or same-sex – at this traditionally progressive church. But if you want the government's stamp of approval on your marriage, you'll have to get it elsewhere. Because Pullen Memorial isn't in the discrimination business.
Gay, Pro-Gay Candidates Win Big
Jim Burroway
November 9th, 2011
Yesterday was a very good day for gay and -pro-gay candidates throughout the country. Here is a wrap-up. Please let me know what else is out there in the comments.
NOM Loses Big: Same-sex marriage remains secure in Iowa as Liz Mathis won big, 56-44%, over her NOM-backed opponent, Cindy Golding, in a special election for the Iowa state Senate. The National Organization for Marriage threw about $40,000 toward their failed attempt to elect Golding by making same-sex marriage an issue in the race. But soon after it was clear Golding lost, NOM's cultural director Thomas Peters tweeted: "That's what happens when a state GOP nominates a weak candidate." Wow. Talk about your fair weather friends.
Virginia's First: Adam Ebbin became the first openly gay state senator in Virginia after defeating his Republican challenger by a margin of 64-35%. His district, which is solidly Democratic, includes parts of Alexandria, Arlington, and Fairfax counties.
First Openly Gay, African-American Republican Mayor: At least that's what we think happened when Bruce Harris was elected mayor of Chatham Borough, New Jersey.
Charlotte's First: LaWana Mayfield became the first openly gay city council member as part of a Democratic landslide in North Carolina's largest city. North Carolina, which will see a marriage amendment on the ballot next year, saw a number of other LGBT victories:
Chapel Hill Mayor Mark Kleinschmidt won re-election with 78% of the vote.
Lee Storrow, a gay 22-year-old UNC grad won his race for a seat on the Chapel Hill city council.
Carrboro incumbent Alderwoman Lydia Lavelle was re-elected to another term for city council.
Cincinnati's First: Chis Seelbach became the first openly gay city council member. He worked in 2004 to help defeat Article XII in the city charter which banned anti-discrimination ordinances for gay people.
Indianapolis's First: Zach Adamson became the first openly gay city council member. S
Missoula's First: Caitlin Copple became the first openly gay city council member. She defeated one of only two city council members who voted against the city's anti-discrimination ordinance in 2010, which made Missoula the first city in Montana to provide discrimination protections in housing and employment regardless of sexual orientation or gender identity.
Youngest Mayor: Alex Morse, 22, beat incumbent mayor Mary Pluta in Holyoke, Massachusetts, to become the nation's youngest mayor.
Houston Re-elects: Mayor Annise Parker was re-elected with more than 50% of the vote, a margin which allows her to avoid a run-off. Mike Laster also became the first openly gay member of Houston's city council.
Traverse City Supports Anti-Discrimination Ordinance: Voters in Traverse City, Michigan voted by a 2-to-1 margin to keep an anti-discrimination ordinance.  The vote came more than a year after Traverse City adopted the ordinance to prevent discrimination against gays in employment, housing and other areas. Opponents of the measure collected signatures to place a referendum for repeal on the ballot.
And on a final note, there were a number of gains in school board elections around the country which I didn't cover, but I would like to point one out anyway: Daniel Hernandez, Jr., Rep. Gabrielle Gifford's openly gay intern, was elected to as seat on the board of the Sunnyside Unified School District in Tuscon's south side. Hernandez was one of the recognized heros during the January shooting at a Northwest side Safeway which killed  six and critically injured Rep. Giffords. And on a more personal note, I couldn't be happier about the stunning news that Arizona Senate President Russell Pearce, architect of infamous anti-immigrant S.B. 1070 which was later found unconstitutional, was ousted by voters in favor of a political newcomer in Mesa.
NC Marriage Ban Sponsor Can't Explain His Own Position
Jim Burroway
September 28th, 2011
I was out running errands during lunch when I turned on Michelangelo Signorile's program yesterday on Sirius/XM OutQ, when he interviewed North Carolina state Sen. James Forrester (R), sponsor of the proposed constitutional amendment banning same-sex marriage which will appear on the ballot in 2012. Forrester, who is also a doctor, has put forward the repeatedly debunked Cameronesque claim that gay people die 20 years earlier than other people. Forrester falsely claimed that the statistic came from the CDC, which Signorile quickly called him out on. The entire interview is a hot mess, especially where Forrester cannot come up with a good reason why same-sex marriage is such a danger to straight marriages that it requires a constitutional amendment, but divorce does not.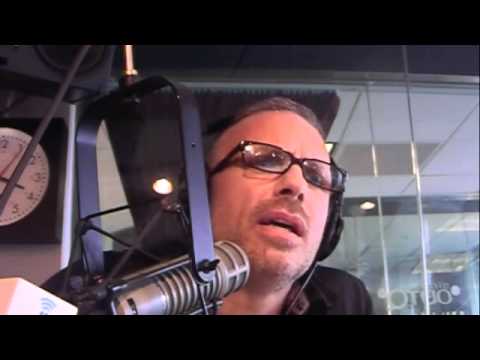 NC Anti-Marriage Amendment Language Leaves Off Key Provision
Jim Burroway
September 22nd, 2011
North Carolina's equality advocates have noticed that the anti-marriage amendment proposal, known as Amendment 1 on the May 2012 primary ballot, lost a key sentence when the legislature rushed to place it on the ballot:
The bill's second sentence, which clarifies that the ban doesn't prohibit businesses from offering benefits to domestic partners, isn't included on the ballot.

State Rep. Rick Glazier, a leading House Democrat, said he didn't notice the difference, and neither did his colleagues, until days after the legislature approved the marriage referendum.

"That sentence was crucial in some legislators' minds about why they were willing to vote for it (and) pretty crucial to the business community," said Glazier, who represents Fayetteville. "To say you can have half of this constitutional amendment with half of it gone … makes no sense whatsoever."
Currently, the language reads that "marriage between one man and one woman is the only domestic legal union that shall be valid or recognized in this state." With the key phrase reading "in this state" rather than, for example, "by this state," legal experts fear that the ambiguity of the language without the second clarifying sentence could be interpreted by the courts as a ban on domestic partnerships by private companies operating in North Carolina.
NAACP's North Carolina Chapter Denounces Proposed Marriage Ban
Jim Burroway
September 15th, 2011
The North Carolina State Conference of the NAACP has issued an open letter denouncing the proposed constitutional amendment banning all same-sex marriages, civil unions and domestic partnerships which goes before voters in May 2012. Says the NAACP:
A vote on the same sex marriage amendment has nothing to do with your personal and religious opinion on same sex marriage but everything to do with whether or not you believe discrimination should be codified and legalized constitutionally. We should never seek to codify discrimination into the very heart and framework of our Constitution.

…The NAACP strongly urges you to reject the so-called same sex amendment and any other present or future proposals of constitutional amendments that would permanently deprive any person in our great state of his or her inalienable rights