Is There An "America's Ugliest Town" Contest I Don't Know About?
Jim Burroway
May 31st, 2012
It seems that everyone is looking for their Big Viral Internet Meme in the sun. The problem is, some of those viruses are deadly. A pastor in Newton, North Carolina wants to round up gay people and put them in concentration camps; his flock stands behind him. Another pastor, Curtis Knapp of New Hope Baptist Church in Seneca, Kansas, says that gays should be killed:
They should be put to death. That's what happened in Israel. That's why homosexuality wouldn't have grown in Israel. It tends to limit conversions. It tends to limit people coming out of the closet. — 'Oh, so you're saying we should go out and start killing them, no?' — I'm saying the government should. They won't but they should. [You say], 'oh, I can't believe you, you're horrible. You're a backwards neanderthal of a person.' Is that what you're calling scripture? Is God a neanderthal backwards.. in his morality? Is it his word or not? If it's his word, he commanded it. It's his idea, not mine. And I'm not ashamed of it."
Knapp later claimed that he really didn't mean it, using words to suggest that he really, deep down, did. "We punish pedophilia. We punish incest. We punish polygamy and various things. It's only homosexuality that is lifted out as an exemption," he told CNN.
And then there's the viral video of a four year old boy at the Apostolic Truth Tabernacle in Greensburg, Indiana, singing, "Ain't no homo's gonna make it to heaven." The congregation leapt to its feet in shouts and applause. Someone — a parent probably? — shouted "That's my boy!" They loved it so much that they brought the kid up for an encore. Greensburg is where 14-year-old Billy Lucas killed himself because he was perceived as being gay. The community banded together for a massive cover-up, but Billy's memorial page on Facebook told the real story, leading me to dub Greensburg America's Ugliest Town.
And you know what? It apparently still is, although several other pastors are trying to put their own towns in the running.
Church Member Defends Pastor Worley's Electric Fence
Jim Burroway
May 25th, 2012
You see, part of the problem is that when Pastor Charles Worley said that "I figured a way out  to get rid of all the lesbians and queers" by putting them behind an electric fence, it was all taken out of context.
The complicity of silence
Timothy Kincaid
May 22nd, 2012
It isn't reasonable to hold one pastor responsible for what another one preaches. There is a great deal of diversity of thought and theology within Christendom and there is no presumption that what is said from the pulpit at First Baptist Church in any way mirrors the beliefs of All Saints Episcopal Church. We don't hold one church accountable.
Usually.
But sometimes something so outlandish is said in the name of faith that it requires a denunciation. A rejection. A refutation.
And the words of North Carolina pastor Charles Worley of Providence Road Baptist Church calling for placing gays and lesbians behind electric fences is beyond the pale. This is not a casual suggestion, this is not a theological position, this is not a difference of perspective, this is not an idea with which we are unfamiliar and about which reasonable people could differ. This is advocacy for evil.
So now we will see whether The Church responds.
Certainly there will be those who are asked and who will, naturally, say that they do not support such a notion. But will they be willing to call such a sermon evil or ungodly? Will they be willing to publicly refute Worley and chastise him? Are they brave enough to declare that such a proposition is anti-Christ and that it reflects a heart that is not right with God? Will whatever Baptist organization with which he is affiliated pull his license?
These are not just reasonable responses, they are required responses. When a sermon calls for an act that is of such a level of evil, godly persons cannot stand by and claim that they have no responsibility.
To say nothing is to condone Worley's position. So be silent is to be complicit.
Church, take notice. It is your response by which today's youth will judge you. If you say nothing, those who are unchurched will assume that Worley speaks for you.
It is a reasonable assumption.
It's Not Like the Good Old Days When We Could Just Hang 'Em
Jim Burroway
May 22nd, 2012
More love. This time from the same guy in 1978
I'm God's preacher. I just believe the book. Living in a day when, you know what, it saddens my heart to think that homosexuals can go around, bless God, and get the applause of a lot of people. Lesbians and all the rest of it? Bless God, forty years ago they'd have hung 'em, bless God, from a white oak tree, wouldn't they? Amen.

– North Carolina pastor Charles Worley of Providence Road Baptist Church during a sermon in 1978.
Today, he just wants to round 'em up and put them behind electric fences where they'd just die off naturally. You see? There's progress.
Let's Round Up All the Queers And Put Them Behind Electric Fences and Keep Them There Until They All Die Out
Jim Burroway
May 22nd, 2012
In love, of course: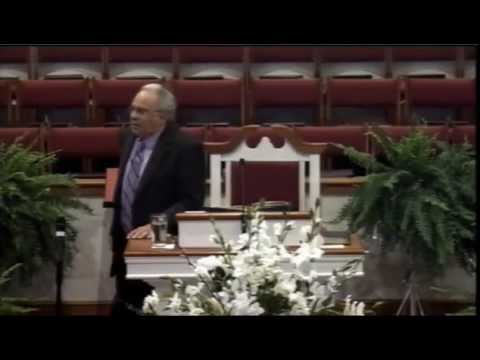 "I figured a way out — a way to get rid of all the lesbians and queers. But I couldn't get it passed through Congress. Build a great big large fence, 150 or 100 miles long. Put all the lesbians in there. Fly over and drop some food. Do the same thing with the queers and the homosexuals. Have that fence electrified so they can't get out. Feed 'em, and– And you know what? In a few years they'll die out. You know why? They can't reproduce. "

— North Carolina pastor Charles Worley of Providence Road Baptist Church during a sermon last Sunday.