States Defy Pentagon Order Requiring Equal Treatment for Guard Members
Jim Burroway
November 4th, 2013
Several GOP-led states have vowed to resist Defense Secretary Chuck Hagel's order requiring National Guard to issue ID cards to spouses of Guard members who are in same-sex marriages. Those ID cards are critical for accessing spousal benefits. According to Reuters:
Oklahoma Governor Mary Fallin, the Republican head of the National Governors Association, called on President Barack Obama and Defense Secretary Chuck Hagel to "stop using the National Guard as a pawn in a larger social agenda," her spokesman, Alex Weintz, said in a statement on Friday.

"The president has made it clear he supports gay marriage. He has the legal authority to order federal agencies to recognize gay marriages. He does not have the legal authority to force state agencies to do so, or to unilaterally rewrite state laws or state constitutions," Weintz said.

Josh Havens, a spokesman for Texas Governor Rick Perry, said, "Texas Military Forces is a state agency, and as such is obligated to adhere to the Texas Constitution and the laws of this state which clearly define marriage as between one man and one woman."
Nine states were initially identified as refusing to issue identity cards to same-sex spouses: Indiana, Georgia, Florida, Mississippi, Louisiana, South Carolina and West Virginia. Reuters reports, "Indiana notified the Pentagon on Friday it had begun issuing the cards after a month-long review, a move defense officials said they welcomed."
Louisiana has also confirmed that they will also defy Sec. Hagel's order, while Oklahoma Gov. Mary Fallin said she is exploring her legal options. Georgia's National Guard has said it will ignore Hagel's order.
Defense Secretary Orders State National Guards To Treat Gay Couples Equally
Jim Burroway
November 1st, 2013
Since the Supreme Court struck down Section 3 of the Defense of Marriage Act last June, the Defense Department has been rushing to implement policies designed to treat legally wedded same-sex couples equally with married couples generally. But several states have refused to issue Defense Department ID cards to same-sex spouses of National Guard members. Those states include Indiana, Florida, Georgia, Mississippi, Louisiana, Oklahoma, South Carolina, Texas and West Virginia. Defense Secretary Chuck Hagel, in a speech to the Anti-Defamation League, has announced that he is putting a stop to such discriminatory practices:
"Today, I directed the Chief of the National Guard Bureau, Gen. Frank Grass, to take immediate action to remedy this situation. At my direction, he will meet with the Adjutants General from the states where these ID cards are being denied. The Adjutants General will be expected to comply with both lawful direction and DoD policy, in line with the practices of 45 other states and jurisdictions."
A senior defense official told the Washington Blade that the Pentagon has some critical leverage to deploy against recalcitrant states:
"These are federal ID cards paid for with federal funding to provide federally mandated benefits," the official said. "I'm not going to speculate on our legal options."
Indiana GOP "delays" anti-gay marriage vote
Timothy Kincaid
February 8th, 2013
Back in February 2011, the Republican-led Indiana legislature overwhelming supported a bill which would bring an anti-gay marriage constitutional amendment up for a vote. But in order to amend that state's constitution, two separately elected legislatures have to support the bill, which means that it has to be voted on again either this year or next.
This year is off the table. (indystar.com)
Legislative leaders, even as they believe it is time for voters to weigh in on the issue, decided to postpone until next year the necessary and final vote in the Indiana General Assembly.
Their reason? Well there's the public reason and the reason I think is real – and, oddly, they are a variation of each other.
I think that the Indiana GOP (unlike the Iowa GOP) is not suicidal. And they've pretty much figured out that not only would an amendment lose in a 2014 election, but that it just might take the Party down with it. So, they're going to find some reason not to vote on this beast.
The public reason is that they want to wait until after the Supreme Court rules on Proposition 8.
"Prudence dictates that we wait," Bosma said.

If lawmakers had voted this year, he said, "we could find ourselves in the very inadvisable situation of having a matter on the ballot in 2014 that has been ruled unconstitutional and there is no means of removing it from the ballot."
Which is, in a way, sort of the same thing. Both are based on recognition that society has moved on, that equality is now increasingly seen as constitutionally protected and that the Supreme Court may well find it to be so.
Is There An "America's Ugliest Town" Contest I Don't Know About?
Jim Burroway
May 31st, 2012
It seems that everyone is looking for their Big Viral Internet Meme in the sun. The problem is, some of those viruses are deadly. A pastor in Newton, North Carolina wants to round up gay people and put them in concentration camps; his flock stands behind him. Another pastor, Curtis Knapp of New Hope Baptist Church in Seneca, Kansas, says that gays should be killed:
They should be put to death. That's what happened in Israel. That's why homosexuality wouldn't have grown in Israel. It tends to limit conversions. It tends to limit people coming out of the closet. — 'Oh, so you're saying we should go out and start killing them, no?' — I'm saying the government should. They won't but they should. [You say], 'oh, I can't believe you, you're horrible. You're a backwards neanderthal of a person.' Is that what you're calling scripture? Is God a neanderthal backwards.. in his morality? Is it his word or not? If it's his word, he commanded it. It's his idea, not mine. And I'm not ashamed of it."
Knapp later claimed that he really didn't mean it, using words to suggest that he really, deep down, did. "We punish pedophilia. We punish incest. We punish polygamy and various things. It's only homosexuality that is lifted out as an exemption," he told CNN.
And then there's the viral video of a four year old boy at the Apostolic Truth Tabernacle in Greensburg, Indiana, singing, "Ain't no homo's gonna make it to heaven." The congregation leapt to its feet in shouts and applause. Someone — a parent probably? — shouted "That's my boy!" They loved it so much that they brought the kid up for an encore. Greensburg is where 14-year-old Billy Lucas killed himself because he was perceived as being gay. The community banded together for a massive cover-up, but Billy's memorial page on Facebook told the real story, leading me to dub Greensburg America's Ugliest Town.
And you know what? It apparently still is, although several other pastors are trying to put their own towns in the running.
Gay, Pro-Gay Candidates Win Big
Jim Burroway
November 9th, 2011
Yesterday was a very good day for gay and -pro-gay candidates throughout the country. Here is a wrap-up. Please let me know what else is out there in the comments.
NOM Loses Big: Same-sex marriage remains secure in Iowa as Liz Mathis won big, 56-44%, over her NOM-backed opponent, Cindy Golding, in a special election for the Iowa state Senate. The National Organization for Marriage threw about $40,000 toward their failed attempt to elect Golding by making same-sex marriage an issue in the race. But soon after it was clear Golding lost, NOM's cultural director Thomas Peters tweeted: "That's what happens when a state GOP nominates a weak candidate." Wow. Talk about your fair weather friends.
Virginia's First: Adam Ebbin became the first openly gay state senator in Virginia after defeating his Republican challenger by a margin of 64-35%. His district, which is solidly Democratic, includes parts of Alexandria, Arlington, and Fairfax counties.
First Openly Gay, African-American Republican Mayor: At least that's what we think happened when Bruce Harris was elected mayor of Chatham Borough, New Jersey.
Charlotte's First: LaWana Mayfield became the first openly gay city council member as part of a Democratic landslide in North Carolina's largest city. North Carolina, which will see a marriage amendment on the ballot next year, saw a number of other LGBT victories:
Chapel Hill Mayor Mark Kleinschmidt won re-election with 78% of the vote.
Lee Storrow, a gay 22-year-old UNC grad won his race for a seat on the Chapel Hill city council.
Carrboro incumbent Alderwoman Lydia Lavelle was re-elected to another term for city council.
Cincinnati's First: Chis Seelbach became the first openly gay city council member. He worked in 2004 to help defeat Article XII in the city charter which banned anti-discrimination ordinances for gay people.
Indianapolis's First: Zach Adamson became the first openly gay city council member. S
Missoula's First: Caitlin Copple became the first openly gay city council member. She defeated one of only two city council members who voted against the city's anti-discrimination ordinance in 2010, which made Missoula the first city in Montana to provide discrimination protections in housing and employment regardless of sexual orientation or gender identity.
Youngest Mayor: Alex Morse, 22, beat incumbent mayor Mary Pluta in Holyoke, Massachusetts, to become the nation's youngest mayor.
Houston Re-elects: Mayor Annise Parker was re-elected with more than 50% of the vote, a margin which allows her to avoid a run-off. Mike Laster also became the first openly gay member of Houston's city council.
Traverse City Supports Anti-Discrimination Ordinance: Voters in Traverse City, Michigan voted by a 2-to-1 margin to keep an anti-discrimination ordinance.  The vote came more than a year after Traverse City adopted the ordinance to prevent discrimination against gays in employment, housing and other areas. Opponents of the measure collected signatures to place a referendum for repeal on the ballot.
And on a final note, there were a number of gains in school board elections around the country which I didn't cover, but I would like to point one out anyway: Daniel Hernandez, Jr., Rep. Gabrielle Gifford's openly gay intern, was elected to as seat on the board of the Sunnyside Unified School District in Tuscon's south side. Hernandez was one of the recognized heros during the January shooting at a Northwest side Safeway which killed  six and critically injured Rep. Giffords. And on a more personal note, I couldn't be happier about the stunning news that Arizona Senate President Russell Pearce, architect of infamous anti-immigrant S.B. 1070 which was later found unconstitutional, was ousted by voters in favor of a political newcomer in Mesa.
Indiana Legislator Gives A New Meaning To "Talking About Baseball"
Jim Burroway
August 26th, 2011
There was a time when hiking the Appalachian trail meant, well, hiking the Appalachian trail. It doesn't anymore. In today's adventure in euphemisms, Indiana State Rep. Phillip Hinkle says that when he went trolling on Craiglist's Casual Encounters section under "m4m" to find an eighteen-year-old man to pay $80 for companionship with the promise of a $50 to $60 tip for a "really good time"  because Hinkle loves "getting and staying naked," it turns out what he really had in mind was talking about basketball baseball. Which totally makes him not gay.
Update (8/27): Basketball, baseball — they're the same thing, aren't they?
Another Anti-Gay Lawmaker Caught In Rentboy Scandal
Jim Burroway
August 12th, 2011
This time it's Indiana state Rep. Phillip Hinkle (R-Wayne, Pike Twps). The Indianapolis Star has emails that were exchanged between Hinkle's personal email account and a young man who had placed an ad in the "Casual Encounters" section on the Craigslist under "m4m." The two met at a downtown Indianapolis Marriott after Hinkle offered Kameryn Gibson $80 with the promise of a $50 to $60 tip for a "really good time." Part of the email exchange went like this:
The email offers "to make it worth (your) while" in cash, and offers a personal description: "I am an in shape married professional, 5'8″, fit 170 lbs, and love getting and staying naked."

Fifteen minutes later, Kameryn Gibson replied: "Yes I can!" He also sent along his phone number.

What followed was an email exchange between phinkle46 @comcast.net and Kameryn Gibson. One email from Hinkle's account asks "what will make you happy for giving me a couple hours of your time tonight?"

Gibson: "Wat (sic) can you give me?"

Phinkle46 @comcast.net: "How about $80 for services rendered and if real satisfied a healthy tip? That make it worth while?"

The two agreed on the price and discussed logistics. An email sent at 9:44 a.m., also with the signature "Sent from Phil's iPad" and sent from Hinkle's personal account, lays clear the parameters for the tip: "Final for the record, for a really good time, you could get another 50, 60 bucks. That sound good?"
Gibson said that after they met in the hotel room, he tried to leave after Hinkle told him he was a state lawmaker. He said Hinkle at first told him he could not leave, grabbed him in the rear, and sat down on the bed and let the towel he was wearing drop to the floor. Hinkle  later gave Gibson an iPad, BlackBerry cellphone and $100 cash to keep quiet.
Hinkle responded to the Star's story by saying only that claims that "I am aware of a shakedown taking place." He referred all other questions to his attorney. No police report alleging blackmail has been filed.
On February 15, 2011, the Indiana House approved a proposed amendment to the state Constitution banning same-sex marriage and civil unions. The vote was 70-26, with Hinkle supporting the measure (PDF: 4 KB/1 page).
Gov. Mitch Daniels (R) called the scandal a "family tragedy," but refused to say whether Hinkle should resign the seat he's held since 2000. State House Speaker Brian Bosma (R-Indianapolis) called it "an extremely sad and disappointing situation," and said the would discuss the matter with Hinkle "and chart a course from there."
Living In A Post-Tucson World
Jim Burroway
February 23rd, 2011
Jeffrey Cox, Indiana deputy Attorney General responded to a report that riot police may be used to clear protesters from the Wisconsin Capital building, tweeted "Use live ammunition."  You know, just like Libya's Muammar al-Gaddafi. When challenged on his statement, Cox doubled down:
Cox remained steadfast in his position that the protestors should be killed when confronted on Twitter by Mother Jones' Adam Weinstein, writing that "against thugs physically threatening legally-elected state legislators & governor? You're damn right I advocate deadly force." (There have been no reports that the protestors have physically threatened any elected officials).
Meanwhile, posters at Free Republic are calling on counter-protesters to an Atlanta pro-labor rally to arrive "with the usual accoutrements" because "the lefties are idiots who are very good at running their mouths… and also very good at keeping their distance from an armed American."
Update: Cox was canned.
Indiana House Passes Gay Marriage Ban
Jim Burroway
February 15th, 2011
The Indiana House of Representatives today moved to make same-sex marriage even more illegaller in the state by approving a proposed constitutional amendment with a lopsided 70-26 vote. The measure now goes on to the Senate for consideration, where it is expected to pass easily. The Senate passed a proposed amendment in 2010, but it died in the lower house when it was under Democratic control. Republicans currently enjoy a 60-40 majority in the lower house and a 37-13 majority in the upper house.
In order to go onto the ballot for a popular vote, the proposed amendment will have to pass the Senate in this session, and then pass both houses again in the next separately elected legislature. The last time both houses approved a marriage ban was in 2005, which was also the last time the Republicans controlled the House.
Greensburg, Indiana: America's Ugliest Town
Jim Burroway
September 17th, 2010
Want more reasons to be furious over Billy Lucas' suicide?
Homophobic hate messages were left Thursday on a memorial page set up for Billy Lucas, a Greensburg High School student who killed himself last week after being mercilessly bullied, friends said. Numerous images were uploaded to a Facebook group, giving visitors a taste of the kind of hate Lucas endured, friends said.

The messages chided the teen about defending himself and made attacks on his presumed sexuality, 6News' Joanna Massee reported. Lucas was found hanged in a barn at his grandmother's house last week. Some of the messages attempted to make light of the way Lucas died.
In Greensburg, bullying doesn't end with death. It goes on beyond the grave to torment those left behind. Greensburg, Indiana right now is the ugliest town in America.
More details from Billy Lucas' last day
Timothy Kincaid
September 17th, 2010
More details have come out about the day that 14-year-old Billy Lucas took life. (WISHTV.com)
His mom last saw him around 8 p.m. that night as he put up the horses. In the police report she says he "was acting strange earlier and called 911…he told the dispatcher he was causing problems for his mom and people should come". She told police she didn't know why he called and told dispatchers there was no problem and not to come.

Billy had been suspended from school that day. Friends say he was fighting back with cuss words against the bullies. They say girls were harassing him in class when he stood up and let the words spew. He was suspended.

Jade Sansing met Billy as he was being harassed a year ago. She tells 24 Hour News 8 of his final days "everything seemed normal, but he did tell me some people were making fun of him and I told him I would help him and I did." Help from Jade is now memories in the Facebook memorial page she created. She says, "I made a Billy Lucas memorial page so I could say my last goodbyes and everyone could know about the bullying." She had to make her last goodbyes on the internet because there was no public funeral for Billy. Jade says the bullies would call Billy "gay and tell him to go kill himself." Karen questions, "You actually heard people tell him go kill yourself?" She answers "yes".
As for the school? They are denying everything.
The coroner and Greensburg school district say there is no evidence bullying led up to the suicide.
There is nothing about this story that doesn't leave me furious and near tears.
With a mother like this, who needs bullies?
Timothy Kincaid
September 16th, 2010
The mother of Billy Lucas is defending Billy… from assumptions that he was gay. (Fox 59)
The mother of a teen who killed himself after being bullied is speaking out. Annie Lucas told the Greensburg Daily News that billy was not gay and added that he was too young to know what he was.

She says quote:"I know everyone has these assumptions but they're not true. I know he was bullied. It wasn't that he was gay. He was bullied for everything."

She goes on to say, "I don't want this to turn into a gay activist thing. I don't want it to turn into anything."
How many gay kids have heard, "you're not gay, you're too young to know anyway" from a parent that was far more concerned about their own social standing, religious opinion, or selfish plans for their child than they were about the mental health of the kid trying to open up to them?
As we've said from the beginning, we don't know if Billy was gay.
But I do know that the bullying he experienced was primarily over assumptions about his sexual orientation. And I do know that if I were a bullied gay kid with this mother, life just might seem unbearable.
And now Annie Lucas is trying to make his death meaningless.

UPDATE: I believe I neglected to share a detail that may have influenced my thinking on this matter. When reading the various news stories about Billy's suicide, I ran across this comment:
Lucas had a history of fighting with his mother and problems at school.
Although I did not include it in my original commentary, it did impact the extent to which this story touched me. I felt that this poor kid may have had no adults in his corner and I do think that it is likely that his lack of a support network at home or school or anywhere really contributed to his overall feeling of worthlessness.
Indiana kid bullied to death
Timothy Kincaid
September 14th, 2010
I'm usually detached enough that this stuff doesn't get to me. But for some reason, Billy Lucas' story has me on the verge of tears. (Fox 59)
He was a teenager who didn't quite fit in. His classmates said Billy Lucas was bullied for being different.

The 15-year-old never told anyone he was gay but students at Greensburg High School thought he was and so they picked on him.

"People would call him 'fag' and stuff like that, just make fun of him because he's different basically," said student Dillen Swango.

Students told Fox59 News it was common knowledge that children bullied Billy and from what they said, it was getting worse. Last Thursday, Billy's mother found him dead inside their barn. He had hung himself.
I am sick of reading this story over and over and over and the only change is the name. But I am even more sick, disgusted, and outraged at hearing "I didn't know" excuses and blame-the-victim justifications from administrators who ignored the abuse – often deliberately.
This time the 'I Don't Give A Damn Award' goes to Principal Phil Chapple, who had no idea that Lucas was being bullied. Nope, no clue.
But he did say this:
"Sometimes he created that atmosphere around him," Chappel said. "Kind of like a little tornado because he went around doing things that made dust fly, I guess."
So Chappel saw dust fly, but never noticed that kids were threatening Billy every day. Un-huh. And he admits that his problems were because "people found out who he was."
So I guess Chappel's version is that Billy "created that atmosphere" by being "who he was" and "went around doing things" that "made dust fly" but Chappel never noticed any bullying, no sir. In his rush to blame Lucas for his own mistreatment, Chappel didn't even see the internal contradiction in his own story.
So now that the news cameras are on him, what is Chappel doing? Is he contacting GLSEN? Is he instating long-tested anti-bullying programs? Is he letting the teachers know that there will be no tolerance for anti-gay bullying? Is he even acknowledging that this has LONG been a problem at Greensburg High? (Eyewitness News)
school administrators met Monday to discuss forming a committee that would include students and parents to help battle the bullying issues
Chappel's newfound awareness of bullying is total bull. Another previous student – one who survived his own suicide attempt – told school officials about his anti-gay bullying. They did nothing.
I guess Chappel thought that he too "created that atmosphere."
Schadenfreude Watch
Jim Burroway
May 18th, 2010
This is getting to be a weekly occurrence. Rep. Mark Souder (R-IN), who is resigning for having sex with a woman who is not his wife, posted this about the vital importance of marriage to his web site:
I believe that Congress must fight to uphold the traditional values that undergird the strength of our nation. The family plays a fundamental role in our society. Studies consistently demonstrate that it is best for a child to have a mother and father, and I am committed to preserving traditional marriage, the union of one man and one woman.

…In October 2006, my subcommittee staff authored an important report called "Abstinence and Its Critics" that, among other things, countered the Waxman Report touted by liberals. You can download an Adobe Acrobat (PDF) copy of my report here.
TPM reports that Souder believed in abstinence so much that he appeared in a video along with his mistress, Tracy Jackson, who acted as his interviewer:
In the November 2009 abstinence video, Jackson introduces Souder this way: "You've been a longtime advocate for abstinence education and in 2006 you had your staff conduct a report entitled 'Abstinence and its Critics' which discredits many claims purveyed by those who oppose abstinence education."
Here's the video: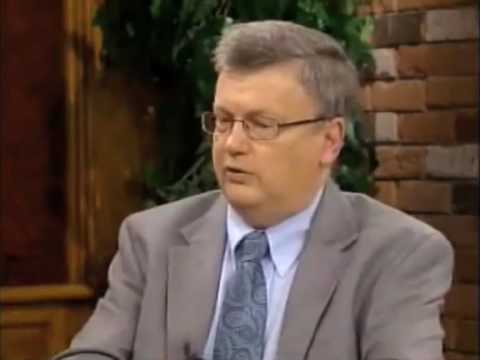 Update: Souder or his people removed the original video from their YouTube account. Fortunately, the Internet age means that nothing ever really goes away. We've linked to an alternative copy of the video.
Anti-Gay Congressman Resigns Over Affair
Jim Burroway
May 18th, 2010
Another sanctity-of-marriage and abstinence promoter has admitted to having sex with someone who was not his wife. Indiana Rep. Mark Souder (R) announced that he is resigning due to an affair he had with a staffer. Well, he's not resigning because of the affair exactly; he's resigning because people will be mean to him by questioning his integrity:
"In the poisonous environment of Washington, D.C., any personal failing is seized upon, often twisted, for political gain," he said. "I am resigning rather than to put my family through that painful, drawn-out process."
Souder helped to create that "poisonous environment." He signed an amicus brief in an attempt to overturn Washington, D.C.'s new marriage law. And according to Joe Sudbay, Souder posted some podcasts on his official congressional web site on "Homosexual Marriage" in which he compared marriage equality to polygamy, which is ironic given Souder's own disdain for monogamy.
Indiana Senate votes for constitutional amendment to ban marriage equality
Timothy Kincaid
January 28th, 2010
The full Indiana Senate has voted to put a constitutional amendment on the ballot to restrict marriage to heterosexual couples. (WISH)
The state Senate passed a proposed constitutional amendment on gay marriage on a 38-10 vote late Thursday afternoon. The last time the Senate passed the proposal, the Indiana House blocked the effort to send it to a referendum.
The bill is unlikely to advance out of committee in the house, which is controlled by Democrats. Were it to do so, it would then need to be passed again by both houses after another election before being presented to the voters.
The bill, as presented, would ban both same-sex marriage and any "legal status identical or substantially similar to that of marriage".
Indiana Senate committee votes for ban on marriage and civil unions
Timothy Kincaid
January 20th, 2010
The Indiana Senate Judiciary Committee has just passed SJR 0013 to be presented as a referendum to amend the state constitution:
Only a marriage between one (1) man and one (1) woman shall be valid or recognized as a marriage in Indiana. A legal status identical or substantially similar to that of marriage for unmarried individuals shall not be valid or recognized.
The bill passed on a 6-4 party line vote and could go for a vote to the full Senate next week. The Senate has a 33 to 17 Republican majority.
What struck me about this is that those legislators who vote for these forms of discrimination know that their behavior is shameful and that history will soundly condemn them. (WIBC)
Republicans on the panel remained silent throughout the two-hour hearing before voiting for the amendment. Democrats challenged witnesses to distinguish the ban from laws once on the books in Indiana and other states against interracial marriage.
It is possible that this bill will have difficulty in the Indiana House where similar legislation has been stuck in committee. Democrats have a 52 – 48 advantage there.
And if it does go to a vote of the populace, it is possible that a effective argument can be made that banning civil unions is just downright unfair and bigoted.
Anti-gay Purdue library prof's blogging gets press attention
Timothy Kincaid
November 12th, 2009
Indystar.com has an article about the brouhaha arising from Professor of Library Science Bert Chapman's "economic case against homosexuality". Mostly, it seems that while some students are calling for his firing, most are just wanting to make the student body aware of Chapman's anti-gay attitudes.
A statement by a coalition of West Lafayette rights groups, Pride Lafayette and the Purdue Queer Student Union said it supports free speech.

"Supporting free speech does not mean that there are no consequences for such statements," the statement said. "While it's clear that all individuals have the right to print anything they wish regardless of the lack of value or research, it's also true that statements in print (or in this case online) should be rejected and called out when they damage a segment of the community."
But, as appears to be a growing attitude among anti-gay activists, Chapman believe that freedom of speech exempts their speech from criticism. He, and other anti-gay professors around the country, see this exposure of his attitudes as "censorship" and Chapman as a victim.
Jonathan Katz, a St. Louis-based Washington University professor, enraged many on that campus by his "defense of homophobia" on his personal blog and said Chapman is a victim.

"You see here bullying and an attempt at censorship by a pressure group that is afraid of speech that disagrees with its position," Katz said. "Bullying dissenters by calling for their dismissal is routine. If people let themselves be dissuaded by bullying from exercising their right of free speech, then that right will atrophy, and we will lose it."
And like many anti-gay activists, Chapman appears to see his attack on "homosexuality" to be unassociated with any actual gay persons. He's just attacking "a lifestyle", not those who "live that lifestyle", you see.
Yet gay people are about as receptive to vile denunciations of a homosexual lifestyle as Latinos are to a stereotyped attack on "the Latino lifestyle" or Greeks are to calls to deny spending on those who live "the Greek lifestyle" in favor of those who adhere to traditional non-Greek standards. Such careful phrasing only creates a distinction without a difference.
Just as denunciations of "people who wear yarmulkes" is no different from antisemitism, so too does "condemnation of the homosexual lifestyle" in the terms used by Chapman equate to anti-gay ranting.
But Chapman pretends that his opinions, just being opinions you know, should not reflect on him and should have caused no concern at all.
Chapman said he was surprised at the backlash his blog had caused in the pages of the daily campus newspaper, which has run several letters calling for his job. Hearing rumors of a student protest, he said he wished the matter would simply go away.
Well that's the funny thing about an unprovoked attack on your students. They aren't much inclined to laugh it off or let it "simply go away".
LGBT State Org Betrays ENDA, Carries Anti-Gay Talking Points
Jim Burroway
June 17th, 2009
In a stunning backstabbing move, the egregiously misnamed group "Indiana Equality" has issued a statement carrying the talking points of anti-gay groups and have decided to oppose the Employment Non-Discrimination Act: Here's a statement from IE's chair, Jon Keep:
Indiana Equality believes that the lesbian, gay, bisexual, and transgender (LGBT) communities should be engaged in a national dialog about the need for full inclusion in the federal Civil Rights code. There is a window of opportunity now that may not come for another generation. If we push for less than full inclusion, it may be more difficult to motivate public support for full civil right protections. We should not ask for less than we need.

Anything less than full inclusion is unacceptable. Accordingly, the Employment Non-Discrimination Act (END) as currently proposed, cannot be accepted, supported or promoted by Indiana Equality.

It has become evident that adding LGBT persons to local and state civil rights laws is not only possible but crucial. Adding only the right to employment at the Federal level will do little to protect the civil rights of all citizens.
Adding LGBT persons to local and state civil rights laws is crucial. But that doesn't preclude going ahead with laws that address employment issues on a national level. ENDA does not — as Indiana Equality and other anti-gay groups claim — produces a new level of segregation. The act simply bans employment based on sexual orientation, and gender identity and expression regardless of sexual orientation or gender identity and expression. Which means that straight people are protected from discrimination by their gay employers.
If that's not inclusion, then I don't know what is.
This is extremely important legislation. People really are being fired and encountering other forms of employment discrimination solely because of their sexual orientation. Transgender people are believed to need these protections more than anyone else. This is real legislation aimed at solving a real problem.
IE says they are doing this because they want a more comprehensive civil rights bill. Fine. Let's begin laying the groundwork for a more comprehensive bill now and maybe we'll get one in the next five or ten years. But let's not, in the meantime, cap the knees on an important piece of legislation that lawmakers are prepared to vote on this year!
But Indiana Equality has put itself fully in league with Focus On the Family, Family Research Councils, and all other anti-gay groups who will latch onto IE's statement and run with it. See? Even gay groups don't want this. IE's game is a complete betrayal on one of the more important pieces of pro-equality legislation to enter Congress.
[Hat tip: Bil Browning]
Update: IE's link appears to have moved. I've updated the post to re-link to IE's statement again. It does not, however appear to be a permanent link. Therefore I'm copying the statement below.
Click here to read Indiana Equality's statement
Heterosexual Menace: Recruitment In Daycare
Jim Burroway
March 16th, 2009
A couple who ran a baby-sitting service out of their home videotaped themselves performing sex acts with children, some as young as 2 months old, police said Friday. Stephen E. Quick, 31, and Samantha Light, 25, both of Veedersburg in western Indiana, were being held on $100,000 bond in Fountain County Jail. Both faced preliminary charges of child molestation and child exploitation. Jail staff did not know whether either one had an attorney. Police who searched the couple's home found a videotape depicting sex acts involving Quick and Light and at least four different children between the ages of 2 months and 6 years old, said Fountain County Sheriff's Deputy Bob Kemp.

…Deputies seized several computers, cameras, a video camera, pornographic materials, drugs and drug paraphernalia. Several sex toys that appeared in the video were seized during a second search, police said.
I love the names Quick and Light. It almost sounds downright Christian somehow. There's a video report here. And here they think we're the ones recruiting!
I know it's hard to keep up, but we try to keep tabs on all of the dangerous things those heterosexuals are doing here and in our report, "The Heterosexual Agenda: Exposing the Myths."
[Hat tip: BTB reader Louie]