Is Arizona a Turning Point?
Jim Burroway
February 27th, 2014
It would appear that the outcry over Arizona's license-to-discriminate bill that was finally vetoed by Gov. Jan Brewer last night may have reached something of a high water mark. Major companies, business group, professional organizations, and major league sports all came out with strong statements denouncing the bill in the moments leading up to Brewer's veto. Typical was this one from Yelp's CEO Jeremy Stoppelman:
SB 1062 would serve to create an environment where consumers would not know how they would be treated – or whether they would even be served – when they patronize a business. This bill goes against the rule that every great business subscribes to, which is that the customer is always right. It will not only be bad for customers, but also bad for local business in the state. I also believe that it would be in consumers' interests to be made aware of businesses within the state that did engage in discriminatory behavior. Since early 2010, Yelp has hired over 650 employees in Arizona. Over the next few years, we hope to hire hundreds more. It would be unconscionable for the state to encourage discrimination against any of them.
Arizona joins three other states in putting an end to their license-to-discriminate bills in just the past twenty-four hours:
Sponsors of Ohio's license-to-discriminate bill withdrew their support yesterday. Moments later, the chairman of the House Judiciary Committee announced that the bill was dead.
 The Mississippi House of Representatives Civil Subcommittee late yesterday voted to strike almost all of the provisions of their license-to-discriminate bill, leaving only a provision adding "In God We Trust" to the state seal. This move came after the state Senate gave its unanimous approval in January.
Florida Gov. Rick Scott announced yesterday that he will veto a proposed license-to-discriminate bill if it reaches his desk. Earlier that day, he had refused to address the question during an interview on MSNBC.
Over the past several weeks, license-to-discriminate bills have been defeated or withdrawn in Colorado, Kansas, Maine, Tennessee, and Utah. But we're not out of the woods yet. Similar bills are still working their way through Idaho, Missouri, South Dakota, and Georgia, where Atlanta-based Delta Airlines has announced its opposition. The Idaho bill was returned to a House committee last week, with the sponsor saying he wants to "find the right language." In addition, there's a push to put a similar measure on the ballot in Oregon in November.
States Defy Pentagon Order Requiring Equal Treatment for Guard Members
Jim Burroway
November 4th, 2013
Several GOP-led states have vowed to resist Defense Secretary Chuck Hagel's order requiring National Guard to issue ID cards to spouses of Guard members who are in same-sex marriages. Those ID cards are critical for accessing spousal benefits. According to Reuters:
Oklahoma Governor Mary Fallin, the Republican head of the National Governors Association, called on President Barack Obama and Defense Secretary Chuck Hagel to "stop using the National Guard as a pawn in a larger social agenda," her spokesman, Alex Weintz, said in a statement on Friday.

"The president has made it clear he supports gay marriage. He has the legal authority to order federal agencies to recognize gay marriages. He does not have the legal authority to force state agencies to do so, or to unilaterally rewrite state laws or state constitutions," Weintz said.

Josh Havens, a spokesman for Texas Governor Rick Perry, said, "Texas Military Forces is a state agency, and as such is obligated to adhere to the Texas Constitution and the laws of this state which clearly define marriage as between one man and one woman."
Nine states were initially identified as refusing to issue identity cards to same-sex spouses: Indiana, Georgia, Florida, Mississippi, Louisiana, South Carolina and West Virginia. Reuters reports, "Indiana notified the Pentagon on Friday it had begun issuing the cards after a month-long review, a move defense officials said they welcomed."
Louisiana has also confirmed that they will also defy Sec. Hagel's order, while Oklahoma Gov. Mary Fallin said she is exploring her legal options. Georgia's National Guard has said it will ignore Hagel's order.
Defense Secretary Orders State National Guards To Treat Gay Couples Equally
Jim Burroway
November 1st, 2013
Since the Supreme Court struck down Section 3 of the Defense of Marriage Act last June, the Defense Department has been rushing to implement policies designed to treat legally wedded same-sex couples equally with married couples generally. But several states have refused to issue Defense Department ID cards to same-sex spouses of National Guard members. Those states include Indiana, Florida, Georgia, Mississippi, Louisiana, Oklahoma, South Carolina, Texas and West Virginia. Defense Secretary Chuck Hagel, in a speech to the Anti-Defamation League, has announced that he is putting a stop to such discriminatory practices:
"Today, I directed the Chief of the National Guard Bureau, Gen. Frank Grass, to take immediate action to remedy this situation. At my direction, he will meet with the Adjutants General from the states where these ID cards are being denied. The Adjutants General will be expected to comply with both lawful direction and DoD policy, in line with the practices of 45 other states and jurisdictions."
A senior defense official told the Washington Blade that the Pentagon has some critical leverage to deploy against recalcitrant states:
"These are federal ID cards paid for with federal funding to provide federally mandated benefits," the official said. "I'm not going to speculate on our legal options."
GA GOP Chair: Straights Will Gay-Marry Just For The Benefits
Jim Burroway
April 1st, 2013
Georgia's state GOP chair Sue Everhart says that once same-sex marriage is legal, straight people will be gay-marrying themselves just to get the benefits:
"Lord, I'm going to get in trouble over this, but it is not natural for two women or two men to be married," Everhart said. "If it was natural, they would have the equipment to have a sexual relationship."

…"You may be as straight as an arrow, and you may have a friend that is as straight as an arrow," Everhart said. "Say you had a great job with the government where you had this wonderful health plan. I mean, what would prohibit you from saying that you're gay, and y'all get married and still live as separate, but you get all the benefits? I just see so much abuse in this it's unreal. I believe a husband and a wife should be a man and a woman, the benefits should be for a man and a woman. There is no way that this is about equality. To me, it's all about a free ride."
I guess that explains the massive tidal wave of straight people gay marrying in Massachusetts all these years. She's also against "the gay marriage" kids are so impressionable, ignoring the evidence of gay kids coming out of a complete and total immersion in the straight lifestyle:
"You're creating with this child that it's a lifestyle, don't go out and marry someone else of a different sex because this is natural," Everhart said. "But if I had a next door neighbor who was in a gay relationship, I could be just as friendly to them as I could be to you and your wife or anybody else. I'm not saying that we ostracize them or anything like that. I'm just saying I'm against marriage because once you get the gay marriage you get everything else."
Congressman: Evolution, Embryology, Big Bang Theory are "Lies Straight From the Pit of Hell"
Jim Burroway
October 8th, 2012
These are the kinds of leaders who voters are sending to Washington: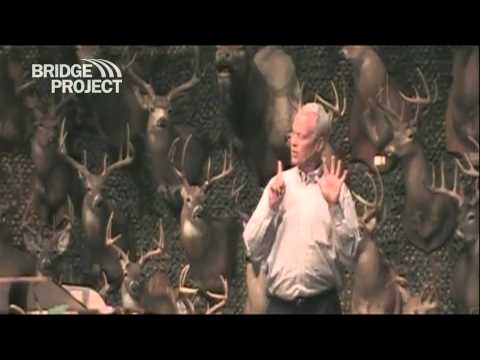 God's word is true. I've come to understand that. All that stuff I was taught about evolution and embryology and the Big Bang Theory, all that is lies straight from the pit of Hell. And it's lies to try to keep me and all the folks who were taught that from understanding that they need a savior. You see, there are a lot of scientific data that I've found out as a scientist that actually show that this is really a young Earth. I don't believe that the Earth's but about 9,000 years old. I believe it was created in six days as we know them. That's what the Bible says.

And what I've come to learn is that it's the manufacturer's handbook, is what I call it. It teaches us how to run our lives individually, how to run our families, how to run our churches. But it teaches us how to run all of public policy and everything in society. And that's the reason as your congressman I hold the Holy Bible as being the major directions to me of how I vote in Washington, D.C., and I'll continue to do that.
How he votes in Washington, D.C. is no small thing. Dr. Paul Broun (R-GA) — yes, he's a medical doctor who doesn't believe in embryology — sits on the House Committee on Science, Space and Technology. In other words, a man who beleives that the earth is literally about 9,000 years old and that it was created literally in six days sits on a committee to decide how science dollars are spent.
A Broun spokesperson said that the congressman's remarks, which were made at a sportsman's banquet at Liberty Baptist Church in Hartwell, Georgia, were off the record, which the Associated Press calls unlikely. "The banquet was advertised; Broun spoke before an audience; and the video of his remarks was posted on the church's Web site." And for emphasis, I'd like to add that the web site was on The World Wide Web.
Battered and Bruised
Jim Burroway
March 7th, 2012
Romney hangs in there again like a punch-drunk fighter staggering toward the finish of the sixth round (ooh look at me, I'm using a sports metaphor), picking up wins in six of the states up for grabs yesterday including a very hotly contested Ohio, where Santorum very nearly pulled off an upset. Romney did best in his home state of Massachusetts, and he did well in neighboring Vermont. He also did very well in the Idaho caucuses, where 23% of spudsters are fellow Mormons. There were no exit polls in Idaho, but in Arizona where Mormons made up 14% of the vote, they broke 96-4 for Romney on Feb 28.
Romney also did very well where he had very little actual competitors (Virginia, where Santorum and Gingrich weren't on the ballot). Which is to say that he has done very well where he had the home field advantage (as did Gingrich) or where his most potent opponent was missing. Or Alaska.
| | AK | GA | ID | MA | ND |
| --- | --- | --- | --- | --- | --- |
| Romney | 32% | 26% | 62% | 72% | 24% |
| Santorum | 29% | 20% | 18% | 12% | 40% |
| Gingrich | 24% | 47% | 2% | 5% | 8% |
| Paul | 14% | 6% | 18% | 10% | 28% |
| | OH | OK | TN | VT | VA |
| --- | --- | --- | --- | --- | --- |
| Romney | 38% | 28% | 28% | 40% | 60% |
| Santorum | 37% | 34% | 37% | 24% | – |
| Gingrich | 15% | 27% | 24% | 8% | – |
| Paul | 9% | 10% | 9% | 25% | 40% |
Which goes to day that Romney is still having trouble closing the deal with Santorum racking up rack up wins in the more conservative middle bits of the continent. In Oklahoma, Santorum's first place finish came in spite of Sen. Tom Coburn's endorsement of Romney, while Romney actually came in third in North Dakota and just barely avoided that same fate in Oklahoma. And in Ohio, where Romney poured massive amounts of dollars into the race, he only managed to pull out a 1% win over Santorum in the bellwether state. But even there, he he lost among Evangelical, blue collar and rural voters, but won among those who were 50 and older.
But here's the stat I find most telling: When Ohio voters were asked whether they'd support Romney in the general election regardless of who they voted for in the primary, 36% said they would not be satisfied with a Romney candidacy, versus 33% who said they'd reject a Santorum candidacy. In other words, Ohio Republicans are less willing to settle for Romney than Santorum.
| | Delegates |
| --- | --- |
| Romney | 404 |
| Santorum | 165 |
| Gingrich | 106 |
| Paul | 66 |
But this is a race for delegates, not popular votes. And whatever weaknesses that exist in Romney's popular support within the GOP, he's still by far the frontrunner in the delegate race according to CNN's count, with more delegates than his opponents combined. But at only about half way through the primaries, Romney's still a long way from the 1,144 needed to secure the nomination. Kansas, US Virgin Islands and Guam hold caucuses next week, followed by primaries in Alabama, Mississippi and Hawaii the week after that. Which means that for Romney, the long slog continues. But for the other candidates in the field, the slog is even longer.
The idea behind Super Tuesday was to bring the nomination process into clearer focus. The only thing made clear yesterday is that GOP voters would still prefer another candidates. But that's not the choice available to them. Which means that Romney will almost certainly be the nominee when all is said and done, but what is said and done before then will continue to be the story. As Ezra Klein at the Washington Post put it, "For three guys who profess to not like the media very much, Mitt Romney, Rick Santorum, and Newt Gingrich are really making all our dreams of a long, unpredictable primary come true."
Six Atlanta Officers Fired over Eagle Raid
Jim Burroway
July 9th, 2011
Six Atlanta police officers were fired yesterday for lying about what happened during the 2009 raid on the Atlanta Eagle. Nine other officers were also disciplined, with three more hearings scheduled for next week. From the Atlanta Journal-Constitution:
The actions come almost 10 days after the release of 343-page report detailing how 16 officers lied or destroyed evidence when asked about the raid at the Atlanta Eagle bar. The report said 10 of them lied, which usually leads to a termination because those officers can not longer testify.

"Honesty goes to the very heart of a police officer's credibility," Chief George Turner said. "The public must be able to trust its police officers and expects them to tell the truth at all times. Failure to be truthful has serious consequences at the Atlanta Police Department. I hope my actions today serve as a reminder to those men and women on the force that dishonesty simply will not be tolerated."
On September 10, 2009, more than a dozen police officers descended en masse on the Atlanta Eagle. Patrons were forced to lie face down on the floor – many handcuffed – and were frisked by officers looking for drugs. According to one patron, police searched everyone the crowd individually while lying face-down without asking permission, and took everyone's ID. Once a patron's ID was cleared, he was asked to leave the building.Some officers were heard laughing and commenting that the raid was "more fun than raiding niggers with crack." Police gave differing reasons for the raid. First, it was a drug search, but no drugs were found. Then the problem cited was sex taking place at the club, but no one was arrested for engaging in any sexual acts. Six were arrested for various charges, but all charges were either dropped or acquitted in court.
These latest disciplinary actions come after an independent review in late June found widespread abuses during the raid:
According to the Greenberg Traurig report, 10 members of the vice unit and the RED DOG team, including three supervisors, violated APD's policy regarding truthfulness. Most law enforcement agencies consider lying a firing offense, partly because that officer's credibility can be challenged in court.

The report also found 24 officers illegally searched patrons, illegally detained them and illegally took their belongings, including cellphones and wallets.

…The internal APD investigation sustained complaints violating police policies against 23 officers, including a major. Their offenses ranged from lack of supervision to lying, to showing bias, to using unnecessary force.
The entire report is available here (PDF: 7.8MB/). The report confirmed that patrons, even those not under suspicion for criminal activity, were unnecessarily forced on the ground while background checks were run. One officer, unit supervisor Sgt. John Brock, defended those actions this way (page 142): "There's a risk factor involved when you're dealing with people you don't know anything about. S&M, that has a stigma of some sort of violence." He added that gays generally "are very violent." The report quotes Officer Jeremy Edwards as saying, "Seeing another man have sex with another man in the ass, I would classify that as very violent."  Brock and Edwards were among the six fired Friday for multiple violations of police department policy.
The city of Atlanta has paid $1,025,000 to 28 people to settle a federal lawsuit. During the lawsuit, it was found that police had destroyed evidence, erased cell phone conversations, and recorded over electronic backups of emails. Some of those actions took place after a judge ordered the evidence preserved. Additional terms for settling the lawsuit included the completion and release of last month's independent review, and several changes to Atlanta Police Department's policies. The settlement now prohibits Atlanta officers from "interfering in any way with a citizen's right to make video, audio, or photographic recordings of police activity, as long as such recording does not physically interfere with the performance of an officer's duty." They are also required to wear "a conspicuously visible name tag."
Living In A Post-Tucson World
Jim Burroway
February 23rd, 2011
Jeffrey Cox, Indiana deputy Attorney General responded to a report that riot police may be used to clear protesters from the Wisconsin Capital building, tweeted "Use live ammunition."  You know, just like Libya's Muammar al-Gaddafi. When challenged on his statement, Cox doubled down:
Cox remained steadfast in his position that the protestors should be killed when confronted on Twitter by Mother Jones' Adam Weinstein, writing that "against thugs physically threatening legally-elected state legislators & governor? You're damn right I advocate deadly force." (There have been no reports that the protestors have physically threatened any elected officials).
Meanwhile, posters at Free Republic are calling on counter-protesters to an Atlanta pro-labor rally to arrive "with the usual accoutrements" because "the lefties are idiots who are very good at running their mouths… and also very good at keeping their distance from an armed American."
Update: Cox was canned.
Hate attack appears to come from Sen. Chambliss' office
Timothy Kincaid
September 21st, 2010
Today around noon someone going by "Jimmy" left the following message on Joe Jervis' blogsite, JoeMyGod, on a thread discussing the repeal of Don't Ask, Don't Tell:
Joe released the IP address of the computer from which the comment was made, and it was identified as belonging to the US Senate and was located in Atlanta, GA. The Senate offices of Johnny Isakson and Saxby Chambliss, both Republicans, are located in the same building and the longitudinal and latitudinal coordinates for the IP address direct to that building.
The Atlanta Journal-Constitution has made inquiries of the Senators' staff:
A spokeswoman for Isakson said his staff quickly ascertained that the message did not originate there.
Which leaves one other possibility
"We have seen the allegations and are moving quickly to understand the facts. This office has not and will not tolerate any activity of the sort alleged," Chambliss spokeswoman Bronwyn Lance Chester said. "Once we have ascertained whether these claims are true, we will take the appropriate steps."
It will be interesting to discover exactly what Sen. Chambliss considers to be appropriate. And it makes one wonder exactly what sort of political atmosphere exists in his office which would allow a staff member to assume that such behavior was acceptable.
Update: Joe Jervis has received confirmation that the comment did indeed come from Chambliss' office. The identity of the commenter may come tomorrow.
Prop 8 Rallies Planned
Jim Burroway
August 4th, 2010
As Timothy mentioned yesterday afternoon, we received word that a decision in Perry v. Schwarzenegger is expected this afternoon between 1:00 and 3:00 pm (PDT). Already, Prop 8 supporters have already filed a request for stay of judgment pending appeal, in case Judge Walker strikes down Prop 8. If granted, this would prevent any marriages taking until the Court of Appeals hears the case.
Meanwhile, a large number of rallies are planned in California and across the U.S., forty so far and counting. Rex Wockner is keeping up to date with the latest additions.
Georgia GOP Gubernatorial Candidate Karen Handel: classic example of unthinking prejudice
Timothy Kincaid
July 14th, 2010
Heterosexuals are superior to gay people because, well, they just are. Everyone knows that!
This is the type of "thinking" that is based solely in prejudice, an assumption that goes unchallenged and is so basic to one's beliefs that to think otherwise would be jarring. And this is the type of "thinking" that Karen Handel, a Republican candidate for Governor of Georgia, uses to determine her policies.
Doug Richards, writing for 11alive.com, interviewed the candidate.
Q: Would you favor outlawing gay adoptions?

A: Yeah, I would consider that, absolutely.

Q: Do you know any gay couples with children?

A: Not that I'm aware of.

Q: So you think gay couples are less qualified to function as parents than straight couples?

A: I think that for a child to be in a household — in a family in a household with a situation where the parents are not married, as in one man and one woman, is not the best household for a child.

Q: Is it better or worse than a single parent household?

A: Doug, I'm really trying to be straightforward with you but I'm not going to debate all the nuances. I've made it abundantly clear that I think that marriage is between a man and a woman. And that's what I believe, and I don't know what more you would like me to add to that.

Q: I guess I want to know why you think gay parents aren't as legitimate as heterosexual parents.

A: Because I don't.
No knowledge. No reason. No experience. Just prejudice.
The usefulness of Georgia Log Cabin Republicans
Timothy Kincaid
June 12th, 2010
Two Republican gubernatorial candidates in Georgia are playing the 'Who Hates Gays More' game. Each is declaring that they are the more conservative because the other momentarily on some issue at some time may have taken anything other than a Kill 'Em attitude.
Yes, Georgia Republicans are a pretty nasty group of people. But one of the more amusing parts of this battle is also an illustration of how Log Cabin, the gay Republican group, can be useful.
I'm sure that by now some of you have already thought up an angry denunciation of the group, and a few have already typed it. This is not a particularly rare attitude in our community. In fact, last night an acquintance told me, "I hate Log Cabin Republicans! I hate them!" If I respected his opinion, I might have argued, but I don't give much attention to people who start sentences with "I hate."
But for those who have a healthy skepticism about Log Cabin, take this story into consideration:
In 2002, Karen Handel was running for Fulton County Commission. Log Cabin approached her and she expressed support for some gay issues.
But that's all fine and good in Fulton County. Now that Handel is running for a statewide office, she is claiming that she never ever supported domestic partnerships. No sirree, she's a true-blue homophobe and how dare her opponent suggest otherwise.
But here's where Log Cabin proves it's usefulness.
But e-mails sent from Handel's account in 2002 to the head of the Georgia Log Cabin Republicans appear to tell a different story.

"I do support domestic partner benefits, and confirm my position here," Handel wrote to Marc Yeager on July 29, 2002.

Yeager provided copies of his e-mails with Handel to The Associated Press and several other media outlets.

Handel said the e-mail was actually written by Matt Montgomery, the campaign manager in the Fulton County race, and that it misstated her position.

"I never had any kind of idea or feeling that I was communicating with someone other than Karen," Yeager told The AP.

Handel, he said, also told him in conversations that she supported domestic partner benefits. He's convinced her position on the issue has changed with her political aspirations. Fulton County is home to a large and politically active gay community. Voters that are critical to winning a race there can be a liability in a statewide contest.
Ooops.
There are other organizations with other partisan alliances who would have looked at the situation and said, "oh, but she's actually more supportive in private so we'll cover for her." We see that all the time with certain segments of Gay, Inc.
But I appreciate that Marc Yeager and Log Cabin Georgia did not. They approached her in a Republican setting, got her on record, tied it down in email, and exposed her hypocrisy when she tried to backtrack. And that is something that really only a gay Republican group could have done.
And I like it when our community says, "hey, we're not going to be used." And the obsession with who is more bigoted than the other can only drive independents and moderates – assuming such a thing exists in Georgia – away from whoever wins the primary.
BREAKING: Georgia Teen Attends Prom
Jim Burroway
April 19th, 2010
Derrick Martin, the rural Georgia teen who quietly got permission to bring his boyfriend to the Bleckley County High School prom, apparently got everything that he hoped for:
When Martin, 18, and his boyfriend Richard Goodman, also 18, stepped onto a makeshift "red carpet" and their names were announced, a few parents whispered but many in the crowd gave him a loud cheer. No one yelled out in protest.

"I wonder if they realize what they've done," said Arturro Beeche, a San Francisco professor who flew into Georgia on Friday and drove Martin and Goodman to the prom. "Once it happens in small-town America, it will inspire so many," he said.
Maybe someday all proms will be this uneventful.
GA Teen Going to the Prom, But Where Does He Go Afterwards?
Jim Burroway
March 24th, 2010
Derrick Martin pulled off an amazing accomplishment this week. The 18-year-old gay senior wanted to take his boyfriend to the Bleckley County High School prom, something that had never happened in this small Georgia town. Apparently being the prudent young man that he is, he asked school officials if that would be okay. To his surprise (and to the surprise of many of the rest of us) the school said yes. He can take his boyfriend to the prom. While there are a few objections, the town seems to be taken the startling developments with aplomb.
Well, not his parents. They kicked their son out of the house. He is now staying with a friend.
Staff and dancers arrested during police raid on the Atlanta Eagle were found not guilty
Timothy Kincaid
March 15th, 2010
On September 10, 2009, the Atlanta police raided the Atlanta Eagle, a gay bar. They treated the customers like criminals and laughed and made racist and homophobic remarks as patrons lay handcuffed and face down on the floor.
The police were certain that illegal public sex and drugs would be discovered by their raid, thus justifying their heavy-handed approach. But no sex was going on. And although the police searched all of the patrons, they did not find any drugs at all.
So they had to do something. They couldn't simply acknowledge that their raid was pointless, purposeless, and anti-gay in appearance. Somehow they had to explain why nine undercover officers, a dozen uniformed police, ten squad cars, and three jail vans descended on the 62 patrons enjoying their beer.
A crime, they needed a crime. So they arrested four employee and four dancers for "providing adult entertainment without a permit". They were dancing in their underwear, you see.
Last Thursday a judge threw that bogus excuse out on its ear. (Journal-Constitution)
An Atlanta judge found three defendants in the Atlanta Eagle gay bar case not guilty Thursday, and the prosecutor agreed to dismiss the charges against the other five defendants.
Related

Municipal Judge Crystal Gaines said city police failed to produce evidence proving that men danced naked without permits or that the bar operators were running an unlicensed adult establishment.
That isn't to say that they didn't try. Det. Bennie E. Bridges testified of the evil deeds done that night.
Bridges said that he heard no slurs and that he saw one of the defendants dancing atop the bar "in bikini underwear."

"He was pulling down the front of his underwear and exposing himself," Bridges said. "Men would reach up and put money into the waistband."
But Bridges couldn't even identify five of the eight arrested, so their charges were dismissed. And after the judge heard testimony from patrons, dancers, and employees that no one was exposed, the judge decided Mr. Bridges' statements were not enough.
Judge Gaines said the city had to overcome "all these witnesses" and prove beyond a reasonable doubt that nude dancing happened.

"I don't believe that the city has met that burden," she said.
This is a blow to the police force. There is a civil suit brought by the patrons of the Eagle against the police, and a conviction of the employees or dancers would have helped with the defense. And no doubt the officers thought at the time that arresting someone – anyone – would be a good idea. "Criminals" have less credibility when it comes to addressing police excesses.
But in this instance they may have done themselves more harm than good. False arrests only serve to turn public opinion against a police force that can then be seen as abusive. And this decision suggests that the word of the officers in this case, or at least that of Bridges, is not completely credible.
But this is not the only way in which the officers are hurting their own public image.
The Atlanta City Council, meanwhile, has agreed to subpoena 18 officers to answer questions about the raid from the Citizen Review Board. So far, only one officer has complied.
That refusal may be due to the lawsuit, but it certainly doesn't make them look good.
And in the meanwhile, the suit goes forward (pbaonline)
Attorneys say starting Monday, patrons of the Atlanta Eagle present that September night begin giving depositions to the city attorney's office. Also this week, the legal team plans to request documents, radio transmissions and other records as part of its discovery process.

While last week's acquittal of the Eagle employees will not have a direct effect on the civil case, Attorney Dan Grossman says it shows the raid was malicious and illegal.

"It was not about sex," said Grossman. "It was not about underwear dancing. It was cops who simply wanted to search 70 people for drugs, didn't have a warrant, didn't have the right to do it, and did it anyway."
Oh, yeah. I think it's time to start thinking about a settlement.