AFA is "being trampled" in Mississippi
Timothy Kincaid
April 28th, 2014
The American Family Association is no longer able to live out the dictates of their Christian faith and conscience. They are being persecuted terribly and it's ever so sad.
You see, some people in the state are selling goods and services to gay people. Knowingly. And not even giving them a dirty look.
Oh the misery.
It all started when the state legislature passed a bill (much like the Arizona bill that was vetoed) which says that "Government should not substantially burden religious exercise without compelling justification". And while those words are probably not something I'd disagree with, the unspoken intention of the bill was to block any local ordinances that prohibit discrimination against gay people.
And as there are no such provisions anywhere is Mississippi, it was just the Mississippi Legislature reconfirming to the world that it's comprised of a bunch of back-woods, redneck, gay-hating yahoos.
Well, this seemed a bit mean to some businesses, so they decided to come up with a way of telling gay customers that they were welcome in their stores. A couple of gay business owners and a "straight, white, Southern, Christian conservative male" Republican up the street designed a sticker that a shopkeeper could put in their window.
Which is all sorts of bullying and silencing of the rights of those who don't want gay people to be able to buy goods and services. Or something. (AFA's OneNewsNow)
Buddy Smith, executive vice president of Tupelo-based American Family Association, offers his take on the sticker campaign.

"It's not really a buying campaign, but it's a bully campaign," he says, "and it's being carried out by radical homosexual activists who intend to trample the freedom of Christians to live according to the dictates of scripture.

"They don't want to hear that homosexuality is sinful behavior – and they wish to silence Christians and the church who dare to believe this truth."
And what is one to do about those who break the Scriptural dictates prohibiting selling stuff to gay people?
Smith offers a word of caution for those who do business with facilities posting the decal supporting homosexual activism. "If you do that, you are agreeing with these businesses that Christians no longer have the freedom to live out the dictates of their Christian faith and conscience," he tells OneNewsNow.
Kidding aside, this is hysterical in pretty much every meaning of the word. Please please, AFA, keep saying stuff like this.
Bryan Fischer Celebrates
Jim Burroway
December 20th, 2013
Uganda stands with Phil. Makes homosexuality contrary to public policy. It can be done. http://t.co/QeEvVkfBGa

— Bryan Fischer (@BryanJFischer) December 20, 2013
GOP Slams Brakes On Rebranding Effort
Jim Burroway
April 11th, 2013
The Republican National Committee is meeting in Los Angeles over the next three days beginning today, and one of the first items on the agenda for consideration is a resolution that states:
WHEREAS, the institution of marriage is the solid foundation upon which our society is built and in which children thrive; it is based in the conjugal relationship that only a man and a woman can form; and

WHEREAS, support for marriage has been repeatedly affirmed nationally in the 2012 Republican National Platform, through the enactment of the Defense of Marriage Act in 1996, signed into law by President Bill Clinton), and passed by the voters of 41 States including California via Proposition 8; and

WHEREAS, no Act of human government can change the reality that marriage is a natural and most desirable union; especially when procreation is a goal; and

WHEREAS, the future of our country is children; it has been proven repeatedly that the most secure and nurturing environment in which to raise healthy well adjusted children is in a home where both mother and father are bound together in a loving marriage; and

WHEREAS, economically, marriage is America's greatest weapon against child poverty no matter what ethnic background individuals are; and, based on the facts of stunning recent articles, marriage is the best way for society to get out of poverty and raise emotionally healthy children; and

WHEREAS, The U.S. Supreme Court is considering the constitutionality of laws adopted  to protect marriage from the unfounded accusation that support for marriage is based only on irrational prejudice against homosexuals; therefore be it

RESOLVED, the Republican National Committee affirms its support for marriage as the union of one man and one woman, and as the optimum environment in which to raise healthy children for the future of American; and be it further

RESOLVED, the Republican National Committee implores the U.S. Supreme Court to uphold the sanctity of marriage in its rulings on California's Proposition 8 and the Federal Defense of Marriage Act.
The GOP platform last summer was probably the most anti-gay platform in the party's history. After Barack Obama won re-election in a campaign which included support for marriage equality, there were some suggestions that the Republican Party should soften its anti-gay positions. But after RNC Chairman Reince Priebus issued the official "autopsy" of the 2012 presidential elections which called on the party to become more "inclusive and welcoming," a coalition of social conservatives responded with a letter to GOP leadership warning that "an abandonment of its principles will necessarily result in the abandonment of our constituents to their support." The letter writers also protest that their anti-gay stance does not mean the party can't can't attract gay voters:
Many homosexuals are active in the GOP because they agree with Republicans on economic issues. The fact that the Party is strongly committed to traditional marriage has not prevented their involvement through GOProud or Log Cabin Republicans. We deeply resent the insinuation that we have treated homosexuals unkindly personally.

And we would like to point out that in the four blue states where voters narrowly voted for same sex marriage in 2012, Mitt Romney, who refused to discuss the issue, lost by an average of five points more than the state initiatives to preserve marriage.

Republicans would do well to persuade young voters why marriage between a man and a woman is so important rather than abandon thousands of years of wisdom to please them.

…Real and respectful communication is needed with our organizations. Alleged gaffes by candidates in 2012 on social issues could have been avoided if Party leadership had consulted us, the experts on how to articulate those positions.
Those so-called "experts" who signed the letter were:
Gary Bauer, President, American Values
Paul Caprio, Director, Family-Pac Federal
Marjorie Dannenfelser, President, Susan B. Anthony List
Dr. James Dobson, President and Founder, Family Talk Action
Andrea Lafferty, President, Traditional Values Coalition
Tom Minnery, Executive Director, CitizenLink
William J. Murray, Chairman, Religious Freedom Coalition
Tony Perkins, President, Family Research Council
Sandy Rios, VP of Government Affairs, Family-Pac Federal
Austin Ruse, President, Catholic Family & Human Rights Institute
Phyllis Schlafly, President, Eagle Forum
Rev. Louis P. Sheldon, Founder, Traditional Values Coalition
Tim Wildmon, President, American Family Association
According to Politico, the anti-gay resolution is expected to pass overwhelmingly tomorrow when it goes before the full committee, although it's not clear whether the resolution's final form will be the same as the version that has circulated today.
Pat Robertson is a heretic, a blasphemer, perhaps the Anti-Christ
Timothy Kincaid
December 10th, 2012
From our dear dear friends at the American Family Association:
On a broadcast of The 700 Club late last month, Pat Robertson disputed the belief that the earth is about 6,000 years old, suggesting billions instead.

"I know people will probably try to lynch me when I say this," he stated, "but Bishop Ussher — God bless him — wasn't inspired by the Lord when he said it all took 6,000 years. It just didn't …. There was a time that [dinosaurs] were on the earth and it was before the time of the Bible. So don't try to cover it up and make like everything was 6,000 years. That's not the Bible."
Well! I declare!
Can't he read the simple English in which the Bible was written? It's right there in black and white, to be taken literally and exactly!
My oh my!
But not to worry:
Moreover, the AIG researcher notes that Robertson's claim that dinosaurs existed before biblical times is illogical, because there is no pre-biblical time; the Bible starts with the creation of the world.
Nuff said.
Because EVERYTHING is ALWAYS all about TEH GHEYYYYYYY!!!!
Timothy Kincaid
October 3rd, 2012
The Southern Poverty Law Center has a program called Mix It Up At Lunch Day. The premise is simple:
In our surveys, students have identified the cafeteria as the place where divisions are most clearly drawn. So on one day – October 30 this school year – we ask students to move out of their comfort zones and connect with someone new over lunch. It's a simple act with profound implications. Studies have shown that interactions across group lines can help reduce prejudice. When students interact with those who are different from them, biases and misperceptions can fall away.
They have a whole website of strategy, planning, tips, advice, and encouragement for the change that can come when – for just one day – kids sit with and talk to someone who is "not like them". It seems mostly driven to erase racial or ethnic presumptions, but also seems to be attempting to be cross-clique as well.
But, to the homosexually-obsessed, this is about Teh Ghey!!! Because, you know, the Southern Poverty Law Center, in addition to the other thousand hate-groups they track, also list 26 anti-gay hate groups.
Here's how the American Family Association described the event on Monday:
On, Tuesday, October 30, over two thousand schools across the nation will be observing "Mix It Up" (MIT) day. MIT is a nationwide push to promote the homosexual lifestyle in public schools. A strong focus is directed specifically to elementary and junior high grades.

MIT is a project of the fanatical pro-homosexual group, Southern Poverty Law Center (SPLC). This is the same organization that launched hateful and malicious rhetoric toward the Family Research Council just prior to the August shooting of a security guard by a SPLC sympathizer.

AFA is joining other family-oriented groups in urging parents to keep their children at home that day if their local school is sponsoring the "Mix It Up" project.

The Southern Poverty Law Center is using this project to bully-push its gay agenda, and at the same time, intimidate and silence students who have a Biblical view of homosexuality.
Today, they toss the last shred of honesty out the window with their description of SPLC:
The homosexual activist group, Southern Poverty Law Center (SPLC), has been called to task by public school administrators across the nation for falsely listing schools as participants in "Mix It Up" day without authorization or permission.

"Mix It Up" day is an entry-level "diversity" program designed specifically by SPCL to establish the acceptance of homosexuality into public schools, including elementary and junior high schools.

Many school administrators were offended to learn that their school was listed as a "participating" school on the SPLC website and ordered it removed immediately. In some cases, students or teachers independently signed the school up without approval, leaving principals and superintendents unprepared for phone calls from concerned parents.
Does Mix It Up Day seek to establish the acceptance of homosexuality? No. Not that this would be a bad goal, but it appears no where on the event's website. Not even close.
In fact, the only tangential reference to anything remotely gay that I could find is:
During the past decade we have learned that schools experience deeper impacts from Mix It Up when they plan at least two follow-up activities during the year to sustain the message.

Two other national campaigns are natural allies for this work and can help with timing the follow-up activities: No Name-Calling Week for elementary grades and Day of Silence for middle and high schools.

Also, consider a Day of Service where you carry out a community project (cleaning up a park, helping a local nonprofit, etc.). Working together for a greater good, while crossing those social boundaries, is another way to diminish prejudice and reduce biases. (It's also another chance for positive media coverage involving young people!)

Or, you can simply Mix It Up at Lunch again, on other days through the year. (Some schools now Mix It Up at Lunch on a monthly or even weekly basis!)
That's it. A reference to Day of Silence as one of several possible follow up ideas.
As the SPLC noted:
Describing Mix this way is an out-and-out lie. As educators know, Mix It Up is a simple effort to get students to break through social boundaries and make new friends. Each school sets its own agenda, makes its own plans and chooses its own theme. Last year, over 3,000 schools participated in the program without incident. (You can check out some of the great Mix success stories here.)

None of that seems to matter to the AFA, a group that specializes in demonizing the LGBT community and stirring up hate. Incredibly, the AFA has linked homosexuality to the Holocaust, saying, "Homosexuality gave us Adolph Hitler, and homosexuals in the military gave us the Brown Shirts, the Nazi war machine and six million dead Jews." It has also made racist claims such as welfare causes black people to "rut like rabbits."
But when all you can think about, when what you obsess about, when your whole world is focused on homosexuality, everything is always all about teh ghey!!!! (And besides, there's no money to be made on people getting along)
AFA lauds vandalism
Timothy Kincaid
August 24th, 2012
The American Family Association is boycotting Home Depot because that company supports its gay employees and their community. Of course no one is actually paying any attention to the boycott, but the AFA always claims success.
Such as here:
AFA was recently contacted by a Home Depot employee who says the boycott of Home Depot is being effective. "We have customers who come into our store and confront our store managers over the HD's support of Gay pride. The AFA is having an effect on HD."

She also shared that many employees disagree with the company's pro-gay-marriage stand. In June, a "Gay Pride Month" poster (photo right) was put up in her breakroom. "HD is as committed as ever to the changing of laws in favor of same sex marriage.They had absolutely no empathy for those employees who voiced offense with the display. This was mandated by corporate directive. Therefore the display was torn down at least 2 times."
Sure, cuz vandalism is a good ol' American family value.
Which "Good People" Did the Boy Scout's Double Super-Secret Panel Talk To?
Jim Burroway
July 18th, 2012
Well, for one, Bryan Fischer of the American Family Association, an SPLC-certified hate group. Jeremy Hooper has this clip of Fischer bragging about getting a call from "Boy Scouts headquarters":
So many of you called that I got a call from the Boy Scout Headquarters. "Call off the dogs! We're not going to do it! We're not going to change our standards. And now we find out today that what we were told… You know that the head of the boy scouts called me, and called me after the program from Boy Scout headquarters and… it's a testament to your listening audience how many of them have called in, we're not doing a poll and we're not thinking about changing the policy. And today we get official confirmation, unanimously, this panel decides that the Boy Scouts are going to maintain their ban. We are fighting a winnable war.
NOM's breakfast dump heaps up
Timothy Kincaid
July 17th, 2012
It's been a week since I brought you the exciting news of how the National Organization for Marriage's big Dump General Mills project just keeps going on and on. And in that time the number of those dedicated souls who vow that they will "look for substitutes" has grown by a colossal 18%, all the way to 23,054.
Much of the growth can be attributed to support by the American Family Association, whose followers number at least ten thousand. And one thing you can say about the AFA supporters, when it comes to the cause of protecting the family from the militant homosexual lobby, they are committed. Or, at least, if they are not yet committed, they certainly should be.
NOM's General Mills protest is now a giant "dump"
Timothy Kincaid
July 10th, 2012
OneNewsNow, the American Family Association's project to bring us the news that the mainstream press ignores (including all sorts or facts, numbers, studies, reports, quotes, and all sorts of information that you can't find anywhere else) has finally taken notice of the National Organization for Marriage's boycott of General Mills. And today they are sharing with America's families that "General Mills earns spot on boycott list".
And as a result, the listing of those who pledge to "look for substitutes" to General Mills brands has soared to new heights. Currently at 19,555 signatories on the DumpGeneralMills.com page – a full 398 more than it was on the 5th – it seems almost certain that this dump will pass 20,000 and become truly a giant dump, and as I'm sure we all know, it's hard to ignore a giant dump.
Sin, sin, everywhere. What's a Mom to do?
Timothy Kincaid
June 5th, 2012
For years folks like the American Family Association would get their undies in a bunch if some business would dare be somewhat civil to some gay person somewhere. And then they would protest and send postcards and threaten boycott and raise a stink. And then if the business backed down, they would declare victory and gloat. Even if the business ignored them and happened to be a smidgen less supportive in the next year, they would declare victory and gloat.
And in response, gay groups and gay people would inquire, "why do you hate us now?" And on it would go.
But it seems like Corporate America has come up with a solution, a strategy to break the chain of angry protest. Now when the American Family Association or some other nutcase whines, the CEO grabs a rainbow flag and the whole company dances a conga line singing, "We love the gays!"
Or something like that.
Take JCPenney. Anti-gays had a valid point that JCPenney kinda falls more into heterosexual middle-America red-state shopping than it really does for the gay folk. But they overplayed their cards.
When the American Family Association's project, One Million Moms (which number far closer to 'One' than they do to 'Million'), decided that America's Big Ol' Lesbian Sweetheart, Ellen Degeneres, was not wholesome enough for JCPenney, they insisted JCP fire her because she was "an open homosexual". Forced to pick between the 2-3 million shoppers who tune in to Ellen every day or the half-dozen or so angry harpies who would actually boycott the store, execs yelled, "Dammit, Betty, get in here with my rainbow tutu and feather boa! It's time for a Pride Parade around the office."
Well, whether my imagined parade happened or not, JCP decided that they didn't much want to hear from the Moms – so they blocked email coming from the American Family Association. And when Mothers' Day came around, JCPenney decided it was time for not only lesbians, but lesbians who are moms (not a million, just two) to be featured. Just in case the OMMs missed the snub.
But the Moms evidently aren't that bright. They just ratcheted up their noise-making. So finally Penney's said, "Fine. Find us some gay men. Who are a family. With kids. And get a photographer – it's almost Fathers' Day. If they don't get the point this time then they're dumber than Rick Santorum!"
"But, but, but…" sputtered the Moms in response. "They're promoting sin!" And then the nation, all 360 million (other than the Moms) collectively rolled their eyes and turned back to the booze commercial with the young ladies in bikinis.
And, of course, JCP isn't alone. Macy's is pissing off the Moms and has been doing so for a while. The Moms would picket but they've never been to a Macy's and besides it sounds Jewish (and all them Jews are librullls anyway).
But on some level I can pity the Moms. Now it feels like Corporate America is just piling on. Like some bully that wakes up in an alternate universe and finds that the band geeks and math club now run the social scene, they must be hurt and confused. Especially after this ad.
One Hundred Percent. Sigh, it's a sad sad day for the Moms.
GOP Pollster: Time To Evolve
Jim Burroway
May 12th, 2012
Jan van Lohuizen is a Republican pollster who worked on President George W. Bush's 2004 campaign. He is also the GOP's Daniel reading the writing on the wall when he sent memo out yesterday to Republican operatives with an overview of poll numbers on marriage equality and suggestions on how the GOP should address same-sex marriage if it wants to stay relevant. You can read the entire memo here.
Van Lohuizan notes that through 2009, the uptick in support for same-sex marriage was at a rate of about 1% per year. Beginning in 2010, there was a noticeable elbow in the curve, with support for marriage equality increasing by approximately 5% per year on average. And while that support is greater among Democrats and Independents than Republicans, support is growing in GOP ranks as well, with a majority of registered Republicans supporting a growing list of protections for gays and lesbians.
Van Lohuizan has a come up with a list of talking points which he thinks that Republican candidates ought to adopt if they want to stay relevant, beginning with:
"People who believe in equality under the law as a fundamental principle, as I do, will agree that this principle extends to gay and lesbian couples; gay and lesbian couples should not face discrimination and their relationship should be protected under the law. People who disagree on the fundamental nature of marriage can agree, at the same time, that gays and lesbians should receive essential rights and protections such as hospital visitation, adoption rights, and health and death benefits."
This is somewhat similar to Gov. Mitt Romney's talking points following President Barack Obama's announcement that he supports full marriage equality. The main difference is that Romney reiterates his opposition both to marriage equality and to civil unions which would approximate marriage equality. Van Loguizan's suggested talking points addresses neither. But he does explain to the GOP under the guise of another talking point why the party is going to have to change it's approach to gay people sooner rather than later:
"As more people have become aware of friends and family members who are gay, attitudes have begun to shift at an accelerated pace. This is not about a generational shift in attitudes, this is about people changing their thinking as they recognize their friends and family members who are gay or lesbian."
Meanwhile, Sen. Rick Santorum has some very different advice for Romney. Santorum told an Arknsas television station that Romney needed to "tep up and take advantage of a president who is very much out of touch with the values of America.":
"Hopefully Governor Romney will continue to stand tall for his position on this issue and understand how detrimental it would be for society for it to have this changed," Santorum also told the Arkansas station.

"Governor Romney has to talk about his values," he added. "That's the most important thing."
AFA's Bryan Fischer expands on that advice here.
Did Grenell Jump or Was He Pushed?
This post has been updated with more information from the New York Times and Talking Points Memo
Jim Burroway
May 3rd, 2012
Or did he just simply let go?
On April 19 when Gov. Mitt Romney named Richard Grenell, a longtime GOP communications strategist as his national security and foreign policy spokesman, conservative blogger Andrew Sullivan hailed the announcement as "a real outreach to gay Republicans" while Karen Ocamb said is marks "the day Romney pivots to appeal to mainstream voters for the general election."
But if that was a pivot, it ended Tuesday when Grenell resigned from the campaign. His very brief announcement hinted at why he left such a high-profile post in a national presidential campaign: "My ability to speak clearly and forcefully on the issues has been greatly diminished by the hyper-partisan discussion of personal issues that sometimes comes from a presidential campaign."
What "hyper-partisan" discussions was he referring to? At first, some speculated that it may have been related to the initial criticisms from pundits and bloggers over provocative Twitter posts that he made about Rachel Maddow's appearance, Newt Gingrich's wife Calista's appearance, Hillary Clinton's appearance, Michele Obama's accent, and other snarky tweets. But it quickly seemed unlikely that those criticisms led to Grenell's sudden departure. Most of them came from left-of-center and beyond, which Republicans tend to wear as a badge of honor (as many Democrats do with criticism from the right). And besides, by April 22 when Grenell deleted some 800 tweets and took his personal web site offline, those criticisms were already loosing traction. The world quickly moved on to the next outrage.
Well, most of the world anyway. One key component of the restive GOP base didn't. SPLC-certified hate-artist Bryan Fischer of American Family Association called Grenell's appointment "a deliberate poke in the eye" to Christian conservatives, and mounted a campaign for Grenell's removal with a six-point list of demands for Gov. Romney. Family "Research" Council warned that Grenell's support for same-sex marriage would have him lobbying "for foreign policy more in line with the current administration than the last Republican one." National Review's Matthew Franck wrote that Grenell supported marriage equality "with a kind of unhinged devotion that suggests a man with questionable judgment." He even suggested that Grenell's gayness would cause him to turn traitor to the Republican cause and switch teams if Obama were to come out for same-sex marriage.
Those criticisms apparently spooked and paralyzed the Romney campaign. Andrew Sullivan did some "actual reporting from yours truly" and got to the bottom of Grenell's resignation:
It seems clear from sources close to Grenell and reporters on the foreign policy beat that his turning point came last week. He'd been part of organizing a conference call to respond to Vice President Biden's foreign policy speech, now known best for the "big stick" remark. So some reporters were puzzled as to why Grenell, a week into his job as Romney's national security spokesman, was not introduced by name as part of the Romney team at the beginning of the call, and his voice completely absent from the conversation. Some even called and questioned him afterwards as to why he was absent. He wasn't absent. He was simply muzzled. For a job where you are supposed to maintain good relations with reporters, being silenced on a key conference call on your area of expertise is pretty damaging. Especially when you helped set it up.

Sources close to Grenell say that he was specifically told by those high up in the Romney campaign to stay silent on the call, even while he was on it. And this was not the only time he had been instructed to shut up. Their response to the far right fooferaw was simply to go silent, to keep Grenell off-stage and mute, and to wait till the storm passed. But the storm was not likely to pass if no one in the Romney camp was prepared to back Grenell up. Hence his dilemma. The obvious solution was simply to get Grenell out there doling out the neocon red meat — which would have immediately changed the subject and helped dispel base skepticism. Instead the terrified Romneyites shut him up without any actual plan for when he might subsequently be able to do his job. To my mind, it's a mark of his integrity that he decided to quit rather than be put in this absurd situation. And it's a mark of Romney's fundamental weakness within his own party that he could not back his spokesman against the Bryan Fischers and Matthew Francks.
This confirms what the Washington Post learned shortly after Grenell's resignation, when Jennifer Rubin wrote: "The ongoing pressure from social conservatives over his appointment and the reluctance of the Romney campaign to send Grenell out as a spokesman while controversy swirled left Grenell essentially with no job." She later reported that many members of the campaign privately reached out to Grenell over the weekend to try to persuade him from resigning, but they were unsuccessful. She then reiterated the root of the problem: "Despite the controversy in new media and in conservative circles, there was no public statement of support for Grenell by the campaign and no supportive social conservatives were enlisted to calm the waters."
[Update: The New York Times this morning has more. During that foreign policy conference call:
It turned out he was at home in Los Angeles, listening in, but stone silent and seething. A few minutes earlier, a senior Romney aide had delivered an unexpected directive, according to several people involved in the call.

"Ric," said Alex Wong, a policy aide, "the campaign has requested that you not speak on this call." Mr. Wong added, "It's best to lay low for now."

For Mr. Grenell, the message was clear: he had become radioactive.
After interviewing more than a dozen aids and advisers, The Times describes the episode as "halting attempts by the campaign to manage its relationship with the most conservative quarter of the Republican Party."
"It's not that the campaign cared whether Ric Grenell was gay," one Republican adviser said. "They believed this was a nonissue. But they didn't want to confront the religious right."]
This leaves many wondering if there is any room for gay Republicans in visible positions. GOPRoud's Jimmy LaSilva said, "This was an opportunity to send an important message that Mitt Romney wants everybody to get behind him and to support his campaign. They let that opportunity pass." [Update: Go Proud's Christopher Barron added, "It doesn't bode well for the Romney campaign going forward if they couldn't stand up to the most outrageous attacks about him being gay." Fred Karger, who ran against Romney as an openly gay candidate told TPM,
"It's going to be difficult for Romney to take other steps like this. And that's what's really frightening to me. It's just too tough to stand up to these groups because they have a lot of money and power. You've got to be able to do that, that's leadership."]
Sullivan was more direct:
So if all gay Republicans who support marriage equality are banned even from speaking on other topics entirely (like Iran or Afghanistan, where Grenell is a fire-breather), who's left? The answer, I'm afraid, is no one. Grenell was prepared to stay silent on gay issues entirely and do his job. But that wasn't enough. Romney's anti-gay agenda is therefore deeper and more extreme than Bush's.
Meanwhile, AFA's Bryan Fischer is declaring Grenell's resignation a huge win. With continued silence from the Romney camp, this leaves likes of Fischer to operate as the de-facto gatekeepers of acceptable members of the Romney campaign — and perhaps even of a Romney administration.
Bad Christian B*tches? OneMillionMoms vs. GCB
Jason Cianciotto
March 16th, 2012
Please note that the opinions expressed in this article are the author's and do not necessarily reflect the opinion of all contributors to Box Turtle Bulletin.
Update: OnMillionMoms has posted a new alert claiming that "most of last week's sponsors…did not sponsor this week's episode." While the reasoning behind any change in advertising is unclear, GCB's ratings did drop from 7 million to 6.33 million viewers and to a share of 5 in the 18-49 demographic. By comparison, the highest rated show last Sunday evening was "Once Upon a Time," which attracted 8.6 million viewers and an 8 share of the coveted 18-49 demographic. Given the content of "Once Upon A Time," which includes witchcraft, murder and adultery, I'm surprised OMM hasn't targeted it as well. However, since the show does not poke fun at the hypocrisy of the religious right, maybe I shouldn't be so surprised…
One million moms are on the march again. Well, not literally.
The conservative group OneMillionMoms (OMM) has abandoned its unsuccessful attempt to oust Ellen Degeneres as the spokesperson for JC Penny, targeting the advertisers for ABC's new hit show, "GCB."
According to the group, "OMM is disgusted with the new program…which is blasphemy at its worst! It is based on the book "Good Christian B*tches"…[and]…blasphemes God…"
Blasphemy is the act of speaking sacrilegiously. If the definition fit, OMM would have good reason to target GCB. Freedom of religion is a human right that should be protected from defamation, whether Christian- or any other faith-bashing.
However, the devil is in the details for the fundamentalists at OMM, who are missing a critical difference: GCB does not mock Christians. It mocks those who blaspheme Christianity, abusing it as a justification for hypocrisy.
This may be hitting too close to home for OMM, a subgroup of the American Family Association (AFA), an organization on the "frontlines [sic] of America's culture wars."
Labeled a hate group by the Southern Poverty Law Center, the "sins" perpetrated by AFA's spokespeople include calling Islam "the spirit of Satan," claiming that "homosexuality gave us Adolf Hitler," and stating in a recent Twitter post that efforts to mandate insurance coverage for contraception are "totalitarianism on hormones."
Like the wealthy characters in GCB, the AFA ignores the commandment to "love thy neighbor" in exchange for a religion that not only justifies defamation, but also is very profitable. AFA reported over $19 million in revenue in 2010.
ABC is clearly luring its "Desperate Housewives" audience with a neighborhood populated by wealthier, Texas socialites. These 'Christians' are still angry about how they were treated in high school by Amanda, the protagonist, who returns home to live with her mother after her Ponzi-scheming, adulterous husband dies.
This "come to Jesus" experience converts Amanda to a life that honors real moral values like supporting her children through hard,  honest work—even if it's in a Hooters-like restaurant called "Boobylicious."
Despite Amanda's genuine efforts to make amends, her neighbors respond with anything but forgiveness. Altered by plastic surgery and dressed in the finest stereotype of gold-plated, gun-wielding, Texas couture, these characters use Bible verses like bullets to rhetorically inflict vengeful wounds that, while not mortal, are always aimed at the heart.
The Lord saith "vengeance is mine," but these Texans have selectively forgotten that verse, which is precisely the point.
Trading gun for Bible verse slinging, the ladies attempt to "out-Christian" each other, leading to outrageous displays of hypocrisy. For example, After Amanda revealed during 'prayer' before the congregation that Boobylicious is actually owned by Carlene, GCB's villainess, Carlene is too bedridden with embarrassment to attend church the following Sunday.
Holding his Bible, her husband offers spiritual support. "There is nothing in this book that says you can't own a boobie bar."  Paraphrasing Proverbs 31, he continues, "You are a virtuous woman, priceless beyond rubies."
After a friend offers to sing this week's choir solo in her place, Carlene is far more motivated to go to church, jumping out of bed and yelling for her maid, "Carmelita get in here! The show must go on! Where are my rubies?"
While OMM is blind to its hypocrisy, the abuse of religion that occurs at the intersection of faith, money, and politics is obvious to many Americans and to GCB's heroine. "God, she's such a Pharisee," laments Amanda, comparing Carlene to the legalistic religious leaders chastised by Jesus.
"Well, someone's been reading her new testament," replies her mother.
"No, I just googled 'hypocrisy,'" quips Amanda.
As the series progresses, I think Amanda will continue to struggle with what it means to be a real Christian, while Carlene demeans salvation into an excuse for behavior that is anything but loving.
In the mean time, OMM continues to target the show's advertisers. In a recent update, the group claimed "victory," including a purported direct quote from Kraft foods. "Philadelphia [cream cheese] has decided to pull its advertising from GCB … We have received complaints from consumers and their opinions about our advertising are important to us."
However, Kraft's response to a GCB supporter was entirely different. "The brand has decided to redirect advertising to other programs with an established audience…. [T]his decision was not linked in any way to the content of this particular show."
So much for the commandment to not bear false witness.
GCB puts religious hypocrisy on display before over 7 million viewers, according to the show's latest ratings. Perhaps that's the real reason OneMillionMoms is so upset. GCB lifts the proverbial choir robe worn by these modern-day Pharisees, and what's underneath ain't pretty.
Archie Gay Comic Sells Out
Jim Burroway
March 2nd, 2012
So much for the American Family Association's futile boycott by its couple hundred moms. Issue number 16 of the comic book Life With Archie featuring a same-sex wedding on its cover has completely sold out, according to a blog post on archiecomics.com:
"Kevin will always be a major part of Riverdale, and we're overjoyed, honored and humbled by the response to this issue," said Jon Goldwater, Co-CEO of Archie Comics. "Our fans have come out full force to support Kevin. He is, without a doubt, the most important new character in Archie history. He's here to stay."
One wonders how much the AFA's boycott actually helped the comic book's sales.
Ellen takes on AFA's 'One Million' Moms
Timothy Kincaid
February 8th, 2012
This is how you do it: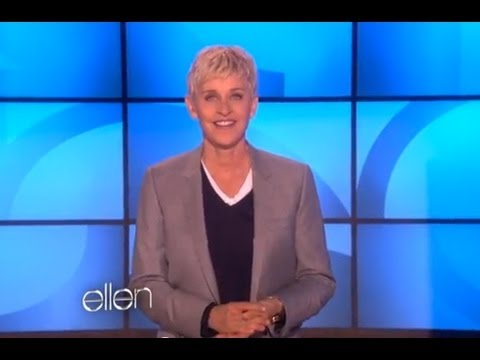 AFA's One Million Mom's demonstrate real bigotry
Timothy Kincaid
February 1st, 2012
You know how anti-gay activists like to tell the world that they aren't opposed to gay people, just to gay behavior, or rights, or social acceptance of homosexuality or fill in the blank. They're lying. We know it, you know it, they know it.
So I guess they decided to just be upfront with their latest whine. The American Family Association's amusingly named One Million Moms don't want Ellen DeGeneres to be the spokesperson for JC Penny's for one reason: she's gay.
Recently JC Penney announced that comedian Ellen Degeneres will be the company's new spokesperson. Funny that JC Penney thinks hiring an open homosexual spokesperson will help their business when most of their customers are traditional families. More sales will be lost than gained unless they replace their spokesperson quickly.
Seriously, there's not a single reference to "lifestyle" or "agenda" or anything Ellen has said or supported. Nope, she's gay and thus "the majority of JC Penney shoppers will be offended and choose to no longer shop there."
Wow. That's just plain ol' blatant bigotry.
Fortunately, the handful of moms who hate gay people so much that they wouldn't go to JC Penny (or use Cover Girl cosmetics) are increasingly few and really showing themselves to be far outside the mainstream.
The coronation of Pope Rick marred by dissent
Timothy Kincaid
January 16th, 2012
When the collection of social conservatives met, the public perception was that the purpose was to coalesce around one Republican candidate, shifting support from a variety of 'non-Mitt's to just one not-Mitt in hopes of having a social conservative as the Republican candidate. In reality, they met so each could try and convince the others to support they guy they supported. And just a few days after the white smoke went up, it now seems that all that was really accomplished was a sharp division into two not-Mitt camps.
Which is not very surprising. The collection of "leaders" who met are not known for their humility; in fact, they mostly exist for the purpose of being disagreeable and opposing things they don't like. Concession is not part of their vocabulary.
But what is a bit surprising is that the conservative evangelical theocratic alternatives are narrowed down to Rick Santorum and Newt Gingrich. Neither really seem to be ideal choices. They are both Catholic, you see. Papists, devotees in the cult of Mary, the tools of a foreign dictator, and worshipers of Mystery Babylon the Great Harlot. While that cultist polygamist Romney might be completely unacceptable, the pagan idolaters Santorum and Gingrich should be only marginally more acceptable – and that simply because Catholicism is a cult more familiar than the secretive Mormonism cult. *
(It is rather amusing when people who hate each other find common cause only in hating someone else even more.)
But it didn't take long for the American Family Association to set the record straight. (OneNewsNow)
"The Evangelical community still holds a divergent opinion on who the nominee should be," Rick Tyler, senior advisor to Winning Our Future PAC, a pro-Gingrich group, told OneNewsNow.com. "Rick Santorum won a straw poll that had a questionable methodology."
…
"Rick has a very good record on evangelical issues but has no ability to beat Mitt Romney and less so for Barak Obama," said Tyler. "Endorsing Rick only serves to help Romney who has a terrible record on the issues evangelicals care about."
…
Tyler added that at least nine Gingrich supporters did not attend the meeting. He also said such notable evangelicals like Don Wildmon, American Family Association founder, Beverly LaHaye, founder of Concerned Women of America, Pastor Tim LaHaye, Jim Garlow, senior pastor of Skyline Church and Prop 8 organizer, leading Christian researcher George Barna, former congressman JC Watts, Thomas Sowell, a conservative thought leader, Richard Lee, founding pastor of First Redeemer Church in Atlanta, Georgia and Mat Staver, dean of Liberty Law School have all endorsed Gingrich.
It's hard to say why they are so devoted to Gingrich. Maybe it's because his background is Protestant and they have doubts about the sincerity of his devotion to the Catholic Church. Maybe it is because they suspect that Rick Santorum truly would take any position or do without question any action directed by the Vatican. Or maybe they recognize that in a debate with a box of rocks, that Gingrich has hope of coming out on top.
But whatever the reasons, the advocates of theocracy are demonstrating what many of us have known for a while: their supposed influence and power has long been more theater and bluster than substance.
[* I'm not expressing my views, but the views of many evangelical fundamentalist Christians who view both the Catholic Church and the Mormon Church as being heretic.]
More Things You Can Marry When Marriage Equality Become Legal
Jim Burroway
December 2nd, 2011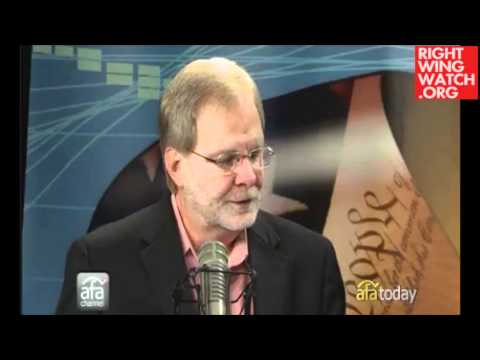 Polygamy, polyamory, a building, a car, a dog… when did box turtles become so passé?
What if there were a god named Fred who hated lies?
Timothy Kincaid
November 16th, 2011
Now I know that here at BTB we have readers from diverse places and a wide variety of beliefs. Some, like me, have a belief system that includes the divine while others are skeptical or dismissive about claims of supernatural beings that cannot be substantiated. From orthodoxy to atheism to skepticism and uncertainty, BTB accepts us all.
But let's try a thought experiment. Let's all suppose that there is one god, and that his name is "Fred". (Fred either has six arms or two and is either inordinately fond of fried chicken livers or finds chicken repulsive – depending on which Order of Fred you ask. The ascetic monks of Outer Urboo even claim that Fred has tentacles and flies. But none of that is material to our story.)
We also assume that Fred is omniscient and that he has established a code of behavior. And, for sake of our experiment, let's assume that within that code, Fred highlights ten specific things that humans are forbidden to do. And finally, let's agree that in this hypothetical situation, that one of the ten forbidden behaviors is "bearing false witness".
To be clear: often for simplicity's sake, people talk about deities banning lying. But Fred is very specific. He forbids any instances in which you present yourself to others as a witness about a matter (as one who has information that others lack) and then give testimony about that matter that is false or intended to deceive. That is a really big no-no in Fred's book.
With me so far?
Okay, now – within that context – consider a hypothetical email message sent out by Fred's Followers in response to the effort to repeal the Federal Defense of Marriage Act (which prohibits the Federal Government from recognizing same sex marriages). They warn their readers, as FF tracks such things and are better informed, of what the consequences would be of this bill passing. They are, in the words of our deity, "bearing witness" about the bill.
The repercussions are enormous:

States laws protecting marriage as between "one man, one woman" will become null and void – including the 31 states who have voted on constitutional amendments.
The military will be thrown into complete chaos and disarray, as Department of Defense leaders try to figure out housing, benefits, and "same-sex spouse" sensitivity training regimens.
Churches will come under fire from radical homosexual activists. Ministers and churches will be sued for "religious discrimination" for refusing to perform or allow gay "marriages."
Public schools will be forced to indoctrinate our children, teaching them that homosexual marriage is both natural and acceptable.
Let's take a quick look at these claims to see if Fred would approve. The relevant language from S 598 is as follows:
Sec. 7. Marriage

(a) For the purposes of any Federal law in which marital status is a factor, an individual shall be considered married if that individual's marriage is valid in the State where the marriage was entered into or, in the case of a marriage entered into outside any State, if the marriage is valid in the place where entered into and the marriage could have been entered into in a State.
So how do the claims of Fred's Followers match up to reality? How did FF do?
Claim 1. As we can see, nothing in S 598 addresses state laws at all. Not only are they not made "null and void", they aren't even up for consideration.
This bill only would define the federal government's rules of recognition and further would actually recognize and honor the restrictions on marriage imposed by those 31 states. While a soldier in Alabama might have her marriage recognized on base, it must have been conducted in one of the states in which she could marry and there's no requirement that the Fred-fearing people of Alabama not point at her and scream "single, single, single brazen hussy of the leeeeesbian variety" if they so choose.
Now it is possible, even likely, that the various state DOMA amendments will be found by the United States Supreme Court to be in violation of the US Constitution. But until such time as the Supreme Court steps in and reminds the states that "any person" does not have an asterisk, states will be free to continue to be as exclusionary and unfair as AFA's readers wish them to be.
Conclusion: claim 1 has no truth whatsoever.
Claim 2. Currently the Department of Defense leaders are experiencing a small amount of disarray as they try and comply with the provisions of DOMA that prohibit them from treating gay service personnel the same as straight personnel. Like most employers, they would prefer to just have one set of rules that apply to everyone.
But recent efforts to simplify (e.g. applying chaplain marriage structure equally) resulted in outcry from folks like Fred's Followers and congressional meddling and a lot of back-peddling to please those who do not wish for gay people to be accorded the same rights and privileges as heterosexuals. And Defense officials are still not entirely certain how to apply (or, actually, deny) benefits for gay soldiers. Ironically, rather than throw them into disarray, it would be a tremendous relief for the military if DOMA to no longer intruded into their obsession for procedure and order and equal application of rules.
Conclusion: not only is claim 2 false, the opposite is true.
Claim 3. This claim is deceptive in its wording and deliberately so.
The US Constitution provides churches with the freedom to conduct such rites as they choose and to set whatever parameters they like for refusal. That is not in question. So FF says that churches will be "under fire". And, indeed, they will. From their own members.
Gay and Lesbian and equality-loving heterosexual Presbyterians will pressure the Presbyterian Church (USA) to allow clergy to conduct same-sex weddings and to establish standard language by which to do so. But that has nothing at all to do with S 598. They are already doing so. In denomination after denomination and congregation after congregation, churches are seeking wisdom and discernment over how same-sex attracted congregants fit into the body of faith and "radical activists" of all inclinations are telling their stories and sharing their insight.
And the idea of gay couples suing churches over "religious discrimination" is so obviously false as to be laughable. The whole point of denominational autonomy – and surely there is no one who does not acknowledge that the First Amendment protects denominational autonomy – is to discriminate between rites, beliefs, and practices. The Church of Fred has no obligation to provide a venue for marriage ceremonies to anyone and the Fredite priests have no obligation to perform them. And nothing in that will change with S 598.
Conclusion: claim 3 has no kernel of truth whatsoever.
Claim 4. This one is similar to Claim 1. Schools and their curriculum are under state and local control; nothing in S 598 will or could force public schools to teach anything at all about marriage – gay, straight, natural, acceptable, or in accordance with the Ancient and Most Holy Broom-Jumping, Hora Dancing, Egg Stomping, Henna Painting, Dowry Gifting Rites of Connubial Bliss established by the Good and Gracious Fred, himself.
Conclusion: not only is claim 4 a flat out lie, it's a rather obvious one as well.
Fred's followers may be fools who lack the intellectual capability of distinguishing between an apple and a pineapple. They may be so mind-numbingly stupid, so tragically impeded, or so hopped up on Delphic vapors that they actually believe what they wrote.
And Fred, being gracious, just might look at his followers sadly and wonder, "how did I end up as the god of a bunch of idiots?" Perhaps their simple-mindedness would incline Fred towards mercy. And being fictional, after all, Fred's Followers aren't hurting anyone.
But, as I'm sure you guessed, this story isn't really fiction. And the American Family Association, the real organization who crafted the above email and sent it out to all of those on their email list, is hurting people. And they are not fools. The AFA knew that they were disseminating false witness. Those who receive and respond to an AFA Action Alert may be so divorced from the law and how it works that they could believe that S 598 will result in their pastors being sued or the Military devolving into chaos, but the Wildmon family and their employees are not.
So this raises a most peculiar conundrum.
The American Family Association claims that they believe in a deity. They state that they believe in God and promote virtue by upholding in culture that which is right, true and good. The god they talk about is a holy and righteous god that cannot abide sin. Their god has provided forgiveness but he also demands repentance and change. Their god intends to throw all liars into a lake of eternal punishment for willfully breaking his commandments.
And yet the American Family Association has borne false – blatantly, inarguably, false – witness. Again.
So how can this be? If the God that holds you over the pit of hell, much as one holds a spider, or some loathsome insect over the fire, abhors you, and is dreadfully provoked, then how can you, one of his followers, flagrantly and repeatedly defy a commandment so important to God that it made it into his top ten list?
If Don and Tim Wildmon and the others who pay their bills though anti-gay activism at the American Family Association believe in the god they preach, why then don't they fall on their knees in fear and trembling and beg their god for mercy? Why don't they dedicate their remaining days to recanting their lies and healing the damage they have caused?
Because they don't believe. They couldn't. And that's their biggest lie of all.
The stupidest, craziest, most evil pro-life message ever
Timothy Kincaid
November 2nd, 2011
I'm not a fan of abortion. If you are a pregnant woman who wants my opinion (though why would you?), I'd advise against it.
But as a gay man I have so little at stake in the debate that my opinion is of little consequence. So, as I prefer to err on the side of freedom and in recognition that those who seek stricter abortion laws generally want to enact social sanctions on my existence, I fall into the 'conditionally pro-choice' category.
There are probably some restrictions on abortion that folks like me are willing to accept. But Mississippi's proposed amendment is extreme and if they are trying to appeal to people like me, this has to be the least effective pro-life message possible. (AFA)
Ashley Sigrest claims that thirteen years ago she aborted a pregnancy that resulted from rape. Now, "after accepting Jesus as her Savior through a crisis pregnancy center", she's made an amazing discovery.
"My rape was nothing compared to what I did to my child," she stated to the gallery. "What my rapist did to me does not compare to what I chose to do to my baby … out of shame, out of guilt, out of fear because of what a man did to me. Rape is no excuse for abortion."
Rape is no excuse for abortion? Because pregnant rape victims are looking for an excuse?
The idea of forcing a rape victim to bear the child of her rapist is abhorrent. And the thought that a man could rape a woman and then have the legal right to bring claims against that woman and the resulting child sends chills down my spine. And to spin this as consistent with the demands of God is sickening.
If you nutcases on the right think that rape is just an "excuse", then you are callous, cold, evil people and I want nothing to do with any deity you serve.