Scott Lively Upset That John Oliver Quoted Him
Jim Burroway
July 2nd, 2014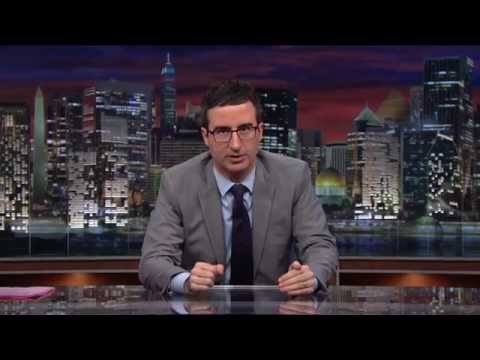 John Oliver did a major segment Sunday night on HBO's Last Week Tonight focusing on the influence of people like Scott Lively on Uganda's rising homophobia which culminated in the passage of the draconian Anti-Homosexuality Act last February. Lively took umbrage over Oliver's playing back some of the crazy things Lively has said over the past several years:
I find it funny that lefties like John Oliver who pose as humanitarians are the masters at dehumanizing other people through ridicule and never give the subjects of their smears a fair chance to respond.

I'm calling out John Oliver as a liar and a fraud who couldn't go ten minutes with me in an unscripted, unedited debate. Without his teleprompter and his cheap-shot, out-of-context video clips he would be exposed as just another left-wing loony.

Oliver is lying through selective editing re Rwanda and several other points. His show was one continuous stream of malicious LGBT propaganda in the guise of comedy.
You can see what Lively said about Rwanda and several other points here, when BTB debuted details of his March 2009 talk for the first time.
Mother Jones on "American Pastor Behind Uganda's Anti-Gay Crackdown"
Jim Burroway
March 10th, 2014
Longtime BTB readers will recognize much of what Mother Jones' Mariah Blake covers, but the value of this article is in pulling together Lively's career over the past decade into one place for a much wider audience.
Lively, a 56-year-old Massachusetts native, specializes in stirring up anti-gay feeling around the globe. In Uganda, which he first visited in 2002, he has cultivated ties to influential politicians and religious leaders at the forefront of the nation's anti-gay crusade. Just before the first draft of Uganda's anti-gay bill began circulating in April 2009, Lively traveled to Kampala and gave lengthy presentations to members of Uganda's parliament and cabinet, which laid out the argument that the nation's president and lawmakers would later use to justify Uganda's draconian anti-gay crackdown—namely that Western agitators were trying to unravel Uganda's social fabric by spreading "the disease" of homosexuality to children. "They're looking for other people to be able to prey upon," Lively said, according to video footage. "When they see a child that's from a broken home it's like they have a flashing neon sign over their head.

Lively is not the only US evangelical who has fanned the flames of anti-gay sentiment in Uganda. As they lose ground at home, where public opinion and law are rapidly shifting in favor of gay equality, religious conservatives have increasingly turned their attention to Africa. And Uganda, with its large Christian population, has been particularly fertile ground for their crusade. Journalist (a past Mother Jones contributor) Jeff Sharlet has reported at length on the Family, a politically connected US-based ministry, which promotes hard-line social policies in the East African nation.

But, according to Ugandan gay-rights activists, Lively has played an unparalleled role in fostering the climate of hate that gave rise to Uganda's anti-gay law. "The bill is essentially his creation," says Frank Mugisha, director of Sexual Minorities Uganda, a coalition of gay-rights organizations. Mugisha's group has filed a first-of-its-kind lawsuit in US federal court, accusing Lively of international crimes against humanity on the grounds that he and his Ugandan allies allegedly conspired to deprive gay Ugandans of basic human rights.
The piece also includes additional video from Lively's 2009 conference in Kampala.
Scott Lively: Uganda's New Law Won't Be So Bad
Jim Burroway
February 25th, 2014
Scott Lively, whose "nuclear bomb against the gay agenda" he set off in Kampala in 2009 set the stage for the Anti-Homosexuality Bill becoming law, has issued a statement in response to the bill's signing. Lively now says that he believes that Uganda has taken the "wrong approach in dealing with simple homosexuality" and offers Russia's so-called "gay propaganda" law as "a better model for other nations of the world." Besides, he says, the effects of Uganda's new law won't be so bad:
As a final point I think it is important for people to recognize that the Ugandan law is typical of African criminal law across the continent. Poor countries with limited criminal justice systems tend to rely on the harshness of the letter of the law to be a deterrent to offenders. In practice, the sentencing is usually pretty lenient and I expect that will be the case under this new law as well.
He should try telling that to the 200 or so people who woke this morning to see their names, addresses and occupations published in Red Pepper.
Peter LaBarbera and Scott Lively Are Getting Hitched
Jim Burroway
February 20th, 2014
They're joining forces to form a new anti-gay organization:
A press conference will be held to announce the formation of a new organization, the Coalition for Family Values, whose purpose is to unify and coordinate pro-family groups around the United States and the world to more effectively oppose the now-global LGBT agenda.

Press Conference Details

When: Friday, February 21, 10:00 a.m.

Where:
National Press Club,
Zenger Room,
529 14th Street N.W.,
Washington, DC

The coalition is being organized by Dr. Scott Lively of Defend the Family International, based in Springfield, Massachusetts, and Peter LaBarbera of Americans for Truth About Homosexuality (AFTAH), based outside Chicago, Illinois — with the assistance of other existing pro-family groups and leaders in the United States and abroad.

The first action of the coalition will be to issue a statement of support for the Russian pro-family laws of 2013 and 2014 — e.g., the prohibition of pro-homosexual propaganda to minors — and to urge other nations of the world to follow the Russian example.
This is the first instance I've noticed where Lively has appended the word "International" to the name of his outfit.
Scott Lively Blames Russian Gay Bashings on "Ultra-Macho" Gay Nazis
Jim Burroway
February 11th, 2014
Scott Lively has a long history of blaming gay people when they become hate crime victims. So it comes as no surprise that in a rambling blog post at Matt Barber's website, Lively says that the recently viral compilation of videos posted by Russian anti-gay extremists of their gay bashings are fake because Nazis!
I have one final, very important point to make in this article.  I am NOT saying that all of the incidents described in the video are fakes. While it is true that "gay" activists are masters of public deception, and their ranks include not just veteran political propagandists but also billionaires like George Soros and movie producer David Geffin — with the capability of staging any possible scenario flawlessly –  I believe some of the incidents depicted on the film are probably real.

But that raises the question, who are these perps?  Q. What sort of men go out of their way to find and harass effeminate "gay" men on the public streets?  A. They are, literally, NAZIs!  Ultra-Macho Nationalists, of which Russia has many.  Q. And who makes up a significant part of the Nationalist movement everywhere in the world through all of modern history?  A. Masculine oriented homosexual men of the very same sort that created the Nazi Party of Germany.
In the infamous 2009 anti-gay conference in Kampala, Uganda which ultimately led to the introduction of the draconian Anti-Homosexuality Bill in that nation's Parliament, Lively blamed the 1994 Rwandan Genocide on "super-macho" homosexuals.
The compilation of videos assembled by Human Rights Watch that Lively refers to is here: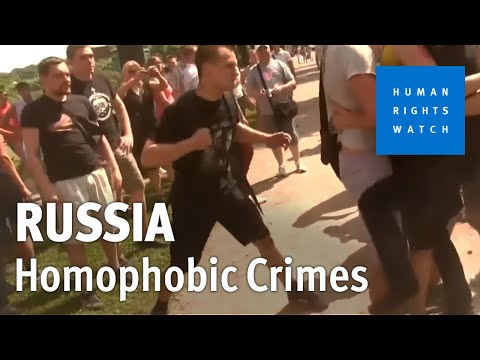 Scott Lively's Running for Governor Again
Jim Burroway
October 2nd, 2013
Lively first indicated that he was considering a run a year ago. His 2010 attempt as a write-in candidate ended pretty much as you would expect. This time, he's serious:
After long contemplation and prayer I am convinced that I should run for Governor of Massachusetts. I will run as an independent.

…As a long-time favorite target of extreme "gay" and leftist slander I have skin thicker than a rhinoceros and cannot be intimidated or manipulated by critics or the media. As someone who voluntarily gave up a lucrative and growing law practice in preference for a non-materialistic missionary lifestyle, I cannot be corrupted by money or big-spending lobbyists. As a church and university lecturer and government consultant on family issues and human rights with service in more than 30 countries, I interact comfortably with leaders from widely diverse backgrounds and cultures, and can draw from a deep reservoir of personal experience for problem-solving. As an author of five books and veteran of more than 700 radio and television interviews, I know how to communicate effectively. As the founder and lead attorney of the Christian Mediation Center I know how to bring hostile opposing parties to a mutually agreeable compromise. These are all valuable skills that a chief executive must possess.

I am not a politician and will not become one to run for office. I will conduct no polling. I will not lie about my positions to earn votes I don't deserve. I will plainly say what I believe and what I would do as governor. On the many issues on which I do not have a strong opinion I will say so, and yield to the views that seem most beneficial to the state. Where my views differ from the majority on issues that are most important to me I will try to win the voters to my reasoning rather than pander to the majority. I will not compromise my principles to win political office. I expect this approach will be appealing to a great many people.

In the next few days I will file my paperwork with the state and open a bank account. I will then begin raising money with which to campaign.

I expect to often be asked by reporters what I think my prospects are for winning this election.  To this I reply that it would take a miracle from God for Scott Lively to become Governor of Massachusetts — and I wouldn't want it any other way.  God should get the glory for any good thing that comes from this campaign.  So don't expect me to campaign like a politician.  I will do nothing more than travel the state to offer what I believe are Biblical solutions to Massachusetts' problems — and leave the rest to Almighty God.
NBC News Brings Scott Lively to Mainstream America
Jim Burroway
September 18th, 2013
We've been following Scott Lively for six years now, through his activities in Novosibirsk, Riga, and Kampala. When Russia passed a so-called "anti-propaganda" law which effectively prohibits all advocacy and positive portrayals of gay people, Lively rushed to take credit for it. But with the exception for a brief period in 2009 after Uganda's parliament proposed a law which would include the death penalty for gay people, Lively hasn't made much of an impression in the mainstream media. Today, NBC News published a significant profile which gets the rest of America caught up to date with the impact that Lively has had around the world:
Lively has reason to be a bit cocky. America may have "fallen to the gays," he says, but much of the world still fears them and Lively is working to keep it that way.

In Moldova in 2011, according to Human Rights Watch, he helped several cities declare themselves "gay-free zones" and organized an "emergency" campaign to block a law prohibiting discrimination on the basis of sexual orientation. In Poland, Latvia, Lithuania, Estonia, Ukraine and Belarus he met with politicians and pastors, fostering talk of new curbs on gay rights. Every place he goes, Lively says, his goal is to block the open expression of homosexuality, keep discrimination legal and make pro-gay advocacy a crime.

To whip up support for such policies, Lively simply shares his beliefs about gay people: They're dangerous predators, even killers. And they caught this gay "disorder" through "an evil game of tag," a chain of abuse in which gays recruit kids into sodomy just as they were once recruited. In this way homosexuality spreads like "a social cancer," he claims, until nothing remains of the Christian world.
NBC has re-posed portions of video from Lively's talks in Novosibirsk and Riga, videos which are no longer available at their original locations. Tony Dokoupil's report provides more information about the extent of Lively's 2007 tour, which turns out to be more extensive than I had originally thought. Dokoupil also draws a line from Lively's virulent rhetoric to some of the violence which often follows:
In Oregon in 1992, a same-sex couple died when their house was firebombed during OCA's campaign to declare homosexuality "abnormal, wrong, unnatural, and perverse." In Sacramento in 2007, a gay man was called a "faggot" and punched to death by a stranger in a park. In Uganda in 2011, the country's first openly gay man had his skull caved in. And right now in Russia and in the former Soviet states, there's been a surge in homophobic vigilantism, including a torrent of shaming videos, some depicting gay teens being tortured by skinheads. Lively has not been linked to any of these crimes but we asked: Couldn't his talk of predatory gays, "good and evil," and "war" have played a role?

"Wow, that's a leap," said Lively, who sees his work as advocacy in the public interest, no different from campaigning against drunk drivers.
Lively is probably best known within the gay community for his 2009 conference in Uganda. Lively would later brag that the conference was his "nuclear bomb against the gay agenda," and he immodestly dubbed himself the father of the anti-homosexuality movement in Uganda. Ugandan activists are currently suing Lively in U.S. Federal District Court, alleging that Lively engaged in a conspiracy to deny the LGBT community of their rights and safety under International Law, and that conspiracy resulted in harm to the LGBT community. Lively is being sued under the Alien Tort Statute, which provides federal jurisdiction for "any civil action by an alien, for a tort only, committed in violation of the law of nations or a treaty of the United States."  Dokoupil adds this concerning the lawsuit:
Pamela Spees, an attorney with the Center for Constitutional Rights, the group pursuing Lively for alleged "crimes against humanity" in Uganda, said she is prepared to file a second lawsuit related to his work in Russia and the surrounding countries, assuming there's evidence that Lively was "an architect of the persecutory program" there.

And that's why the case against Lively is so important, gay-rights activists say. As the Olympics draw nearer and the boycotts and homophobic backlash continue, Putin will be the guy paraded down the world's front pages and social media feeds. But Lively may be the secret agent to watch.

If he loses his lawsuit he could be prohibited from spreading his message abroad, a terrible precedent for other anti-gay crusaders. However if he wins, he emerges stronger than ever, the self-described "hero" of an expanding fight to restore "godliness to society," as he puts it – or else "pull as many people as possible into the lifeboat before the ship goes down."
We've been following Scott Lively for several years, ever since he first popped up on our radar in 2007 when he was in Riga, Latvia in a stop on a far-flung tour of Eastern Europe and the former Soviet Union sponsored by a new international anti-gay organization, Watchmen On the Walls. (That organization now appears to be inactive.) Soon, video appeared of a talk Lively gave earlier in March in Riga. I was then alerted to video of a talk that Lively gave in Novosibirsk in August, where he warned:
There is a war that is going on in the world. There is a war that is waging across the entire face of the globe. It's been waging in the United States for decades, and it's been waging in Europe for decades. It's a war between Christians and homosexuals. …And this is the design of the Devil to destroy civilization, because civilization is based on the natural family.
Then in November, Lively was back in Riga for a multi-day Watchmen conference. On the first day, Lively complained that the United States was under the iron grip of the homosexual agenda, which he called the product of Satan, "the father of lies":
You have to understand how this battle works. We follow the God of truth. The Holy Spirit, who is called the Spirit of Truth, lives inside of us. But our adversaries follow the father of lies. Scripture calls him the "father of lies." They can't tell the truth, and they won't tell the truth because they don't want people to listen to what we have to say. But we can't say anything that would give them proof that what they teach is right… So we must be wise as serpents and innocent as doves. We won't stop telling the truth, and they won't stop telling the lies. But this is a war.
In a later talk at the same conference, Lively disclosed what he called secrets that "homosexuality community doesn't want you to know": that homosexuality is a disorder, that homosexuality is like an addiction but also that homosexuality is voluntary, that homosexuals really don't want to be homosexual, and that the only reason we remain homosexual is because the leaders of the homosexual movement have made us afraid of Christians. He also read aloud an open letter to the Russian people, in which he advocated:
…[C]riminalize the public advocacy of homosexuality. My philosophy is to leave homosexuals alone if they keep their lifestyle private, and not to force them into therapy if they don't want it. However, homosexuality is destructive to individuals and to society and it should never publicly promoted. The easiest way to discourage "gay pride" parades and other homosexual advocacy is to make such activity illegal in the interest of public health and morality.
Russia has effectively done that, after President Vladimir Putin signed the so-called "anti-propaganda" into law last June.
Scott Lively Sings His Praises To Putin
Jim Burroway
September 3rd, 2013
In 2006 and 2007, Scott Lively undertook a fifty day Watchmen On the Walls tour of the former Soviet Union when, during a stop in Novosibirsk, Lively regaled his cheering audience with the tale of the murder of Satendar Singh, a 26-year-old gay Fijian of Indian origin, who was killed near Sacramento, California by at least two Russian immigrants. During that same tour, Lively released his "Letter to the Russian People," calling on Russia to launch a campaign to "protect Russia from the 'gay' movement." His first recommendation was to "begin an immediate campaign in every city to promote marriage and family values." Then:
Second, begin training doctors, psychologists and therapists in the techniques of helping homosexuals to recover, and offer this therapy as a public service. Promote recovery for homosexuals in public advertising and reach out to young people who may suffer from same-sex attraction. Catch it early and spare these youths a lifetime of pain and suffering. Importantly, if Russian authorities publicly promote recovery for homosexuals, the "gays" will not be able to deceive the public with their "born the way" propaganda.

Third, criminalize the public advocacy of homosexuality. My philosophy is to leave homosexuals alone if they keep their lifestyle private, and not to force them into therapy if they don't want it. However, homosexuality is destructive to individuals and to society and it should never publicly promoted. The easiest way to discourage "gay pride" parades and other homosexual advocacy is to make such activity illegal in the interest of public health and morality.
Last June, Vladimir Putin signed a law which effectively implements Lively's third recommendation, making it a criminal offense for anyone, gay or straight, to perform what would be in America a rather unremarkable exercise of their First Amendment rights, by advocating for or on behalf of LGBT people. Lively harkens the ghosts of the Soviet Union's official repression of samizdat literature and makes the display of the equivalent of Frank Kameny's 1960s-era "Gay is Good" buttons grounds for arrest and criminal prosecution.
Other anti-gay extremists, who three months ago wouldn't have given two positive thoughts about Putin's opposition-jailing, media-controlling, vote-rigging, violence-ridden and corruption-plagued oligarchy, are now falling over themselves in praising Putin's "family values." State-controlled Voice of Russia turned to the American Family Association's Bryan Fischer as an "expert" on homosexuality, who praised Russia's anti-gay law as "homorealistic." In Pat Buchanan's rambling rant on August 13, he commended Putin for "trying to re-establish the Orthodox Church as the moral compass of the nation." Rush Limbaugh and the Daily Caller have also expressed their admiration for Putin's new Russia. That these former cold-warriers are lining up to sing Putin's praises for passing a Soviet-like law that would be condemned by our own forefathers tells you pretty much everything you need to know about them.
As for Lively, he's feeling his oats, claiming credit for Russia's so-called "anti-propaganda" law and urging them on for more anti-LGBT policies. Last Friday, he released "An Open Letter to President Vladimir Putin," cautioning the Russian leader "not to assume that you have fully solved the problem by the enactment of this law. The battle to protect your society from homosexualization has only just begun":
In the coming months and years Russia and Her people will be increasingly portrayed by emotion laden and abusive hyperbole as bigoted haters, intent on exterminating homosexuals. Indeed, the propaganda campaign on that theme has already been initiated, with video footage purporting to show Russian neo-Nazis beating homosexuals now being circulated on the Internet, along with the false implication that this is the intent of your policy. This same propaganda machinery and methodology has been grinding away against the country of Uganda since 2009 when it introduced (but never passed) its Anti-Homosexuality Bill (AHB) that I agree was far too harsh but which never reflected any intention of the Ugandan government to exterminate homosexuals as "gay" activists and their media allies continue to allege.

Indeed, this "gay" narrative that equates opposition to homosexuality with Nazi-like genocide is in part an attempt to obscure the ugly roots of the modern homosexualist movement in pre-Nazi Germany. German fascism was formed and facilitated by masculine-oriented male homosexuals in response to an effeminate model of homosexuality which held that all homosexualist men were actually female souls trapped in men's bodies. Beginning in the 1860s the Femmes, following the Grandfather of Gay Rights, Karl Heinrich Ulrichs, built a powerful social and political movement in Germany which focused on repealing the sodomy laws.

Offended by the constant characterization of male homosexuality as effeminate, the masculine-oriented Butches created their own movement grounded in the male warrior-cult philosophy epitomized by ancient Sparta. These were the first German fascists and from their ranks came first the Brown Shirted brawlers of World War I and then the Nazi Party. This thesis is heavily documented in my book The Pink Swastika: Homosexuality in the Nazi Party, which I co-authored in 1995 with researcher Kevin E. Abrams.
That was Friday. In case Putin missed Lively's love-letter due to the long holiday weekend (Who knew they celebrated Labor Day in Russia?) , Lively has today posted a follow-up, in which he sings his "Praise for Putin":
While America and Britain compete to see how fast they can turn their children into Sodomites, Russia has banned homosexual propaganda to youth. While the "mainstream" American and British press publish only pro-"gay" puffery and propaganda, Russia's Pravda has become a counter-balance to their lies. While the US and UK public schools have erected an iron curtain to prevent students from encountering any pro-family arguments or advocates, the Russian schools are preparing their boys and girls for healthy, normal marriage. And while the "Land of the Free" and its Mother Country (which once promised that "Britons never, ever, ever shall be slaves") embrace police-state tactics against Bible-believing Christians, the former Communist slave state is becoming a beacon of freedom to those who love God's design for the family.

…I will close this letter with the same words I wrote to him, invoking the battle we waged together against Nazism:

"Once again, thank you, President Putin, for standing firm in defense of the natural family, which is the essential foundation of all human civilization. Perhaps through the inspiration of your leadership, an alliance of the good people of our countries with those of your own, can once again in some cooperative fashion, redeem the future of mankind from a Fascist Leviathan, just as we did in World War II."
Federal Judge Allows Uganda Lawsuit Against Scott Lively to Go Forward
Jim Burroway
August 15th, 2013
It's on. U.S. district Judge Michael Ponsor has ruled that a lawsuit against Scott Lively filed by Sexual Minorities Uganda can continue. The ruling went against a motion to dismiss filed by Lively's attorneys, on which arguments were heard in court last January. Parties were notified of the ruling late Wednesday.
The Center for Constitutional Rights is suing Lively on behalf of Sexual Minorities Uganda, alleging that Lively engaged in a conspiracy to deny the LGBT community of their rights under International Law and which resulted in harm to the LGBT community. Lively is being sued under the Alien Tort Statute, which provides federal jurisdiction for "any civil action by an alien, for a tort only, committed in violation of the law of nations or a treaty of the United States."
The lawsuit stems from several actions that CCR says Lively performed, including the infamous March 2009 anti-gay conference in Kampala and meetings with Ugandan lawmakers. Two weeks later, rumors emerged that Parliament was drafting a new law that "will be tough on homosexuals." That new law, in its final form, would be introduced into Parliament later in October, and included the death penalty for "aggravated homosexuality." Meanwhile, the public panic stoked by the March conference led to follow-up meetings, a march on Parliament, and a massive vigilante campaign waged on radio and the tabloid press. Lively would later boast that his March 2009 talk was a "nuclear bomb against the gay agenda in Uganda."
When Judge Ponsor heard arguements in January on the motion to dismiss, he expressed doubts about the validity of the lawsuit under First Amendment freedom of speech grounds. "I'm frankly struggling to see what behavior beyond expressive behavior" which was against federal law. He warned that plaintiffs "needed to show a more concrete example of misbehavior to justify continuation of the lawsuit." With yesterday's ruling, he has ruled that the lawsuit can continue. In yesterday's ruling, Judge Ponsor wrote (PDF: 208KB/79 pages):
…aiding and abetting a crime against humanity is a well-established offense under customary international law, and actions for redress of this crime have frequently been recognized by American courts as part of the subclass of lawsuits for which the ATS furnishes jurisdiction. Given this, the allegations set forth in the Amended Complaint are more than adequate at this stage to require denial of Defendant's motion to dismiss. (page 4)
Widespread, systematic persecution of LGBTI people constitutes a crime against humanity that unquestionably violates international norms. A review of applicable authorities makes the answer to the second question easily discernible as well. Aiding and abetting in the commission of a crime against humanity is one of the limited group of international law violations for which the ATS furnishes jurisdiction. (page 20)
Addressing First Amendment concerns, Judge Ponsor wrote:
Defendant has vigorously argued that all his actions are protected by the First Amendment to the United States Constitution. Discovery may, or may not, reveal that the argument is correct, and this issue will almost certainly be front and center at the summary judgment stage of this case. What is quite clear now, however, is that the Amended Complaint adequately alleges that Defendant's actions have fallen well outside the protections of the First Amendment.

Defendant is correct that the First Amendment places limits on the imposition of tort liability linked to offensive speech, and that the protection of free expression, including the protection of "thought we hate," is a centerpiece of our democracy.

For example, intentional infliction of emotional distress claims — which ask a jury to consider whether speech was "outrageous" — are too subjective to meet the requirements of the First Amendment when applied to public figures or topics of public concern. …In the criminal context, even if speech advocates for the use of force or for violations of law, it receives First Amendment protection "except where such advocacy is directed to inciting or producing imminent lawless action and is likely to incite or produce such action."

On the other hand, when noxious words become part of a criminal enterprise, the First Amendment provides limited protection. As Justice Black, an unsurpassed supporter of the First Amendment, wrote:

It rarely has been suggested that the constitutional freedom for speech and press extends its immunity to speech or writing used as an integral part of conduct in violation of a valid criminal statute. We reject the contention now. . . .

. . . [I]t has never been deemed an abridgment of freedom of speech or press to make a course of conduct illegal merely because the conduct was in part initiated, evidenced, or carried out by means of language, either spoken, written or printed. Such an expansive interpretation of the constitutional guaranties of speech and press would make it practically impossible ever to enforce laws against agreements in restraint of trade as well as many other agreements and conspiracies deemed injurious to society.

It is well-established that speech that constitutes criminal aiding and abetting is not protected by the First Amendment. …It is equally well supported that the same logic extends to civil actions for aiding and abetting.

In determining whether speech that is related to political advocacy receives First Amendment protection, the Supreme Court has distinguished between "theoretical advocacy," meaning advocacy of "principles divorced from action," and speech that is meant to induce or precipitate illegal activity. As the court in Brandenburg recognized, "[T]he mere abstract teaching . . . of the moral propriety or even moral necessity for a resort to force and violence, is not the same as preparing a group for violent action and steeling it to such action." Merely advocating for reform is quite different constitutionally from preparing for criminal activity. (page 57-61)
…In making this decision, the court is mindful of the chilling effect that can occur when potential tort liability  is extended to unpopular opinions that are expressed as part of a public debate on policy. However, at this stage, the Amended Complaint sets out plausible claims to hold Defendant liable for his role in systematic persecution, rather than merely for opinions that Plaintiff finds abhorrent. The complexion of the case at this stage entitles Plaintiff to discovery and requires the court to deny Defendant's motion to dismiss. (page 64-65)
CCR responded to yesterday's ruling:
Today, in a first-of-its kind case brought by a Ugandan LGBTI advocacy organization against a prominent U.S. anti-gay extremist, a federal judge ruled that persecution on the basis of sexual orientation and gender identity is a crime against humanity and that the fundamental human rights of LGBTI people are protected under international law. The ruling means that the case brought by the Center for Constitutional Rights (CCR) on behalf of Sexual Minorities of Uganda (SMUG), a Uganda-based coalition of LGBTI rights and advocacy groups, can move forward over defendant Scott Lively's request to dismiss the lawsuit.
Keep in mind, the Judge has not ruled that Lively's actions are not protected under the First Amendment, nor has he ruled that Lively's actions do not constitute the commission of a crime under international law. He has ruled simply that the complaint brought to the court by CCR on behalf of Sexual Minorities Uganda is sufficient for the case to continue, based on the proper understanding of international law, the First Amendment, and various other issues (standing, etc.) addressed in the ruling. I think you can also read the ruling as a set of ground rules, establishing the kind of activities that CCR will need to prove Lively committed during trial in order to prevail.
The trial now moves to discovery phase.
Federal Judge Expresses Doubt About Lawsuit Against Scott Lively
Jim Burroway
January 7th, 2013
A hearing was held today at a Federal Court in Springfield, Massachusetts on a motion to dismiss a lawsuit filed against American anti-gay extremist Scott Lively. The Center for Constitutional Rights is suing Lively on behalf of Sexual Minorities Uganda, alleging that Lively engaged in a conspiracy to deny the LGBT community of their rights under International Law and which resulted in harm to the LGBT community. Lively is being sued under the Alien Tort Statute, which provides federal jurisdiction for "any civil action by an alien, for a tort only, committed in violation of the law of nations or a treaty of the United States." In today's hearing, U.S. District Court Judge Michael A. Ponsor expressed doubts about the case:
During a 90-minute hearing in U.S. District Court, Ponsor said the lawsuit filed by Sexual Minorities Uganda against the Springfield minister poses a test of Lively's free-speech protection and the rights of sexual minorities to equal protection under the law.

But the judge said the plaintiffs needed to show a connection between Lively's anti-gay advocacy in Uganda and illegal acts committed against gays in the country.

"I'm frankly struggling to see what behavior beyond expressive behavior" of Lively violated federal law, the judge said during the hearing attended by about 150 people, including a prominent Ugandan activist.

The plaintiffs, the judge added, "needed to show a more concrete example of misbehavior to justify continuation of the lawsuit."
As I wrote last March soon after the case was filed, this is the very challenge CCR faces in this case. CCR's case cannot simply be a recitation of what Lively said. If it is, then the case becomes solely about Lively's speech and beliefs which, as odious as they are, are nevertheless protected under the First Amendment. What CCR would need to do is provide proof that Lively actually engaged in actions which constitute a plan or conspiracy with the desired outcome being the infringement of the rights of LGBT people under International Law, and that LGBT people in Uganda, as a result of that conspiracy or action, suffered as a result. Hence the judge's emphasis on "misbehavior."
While Judge Ponsor expressed his skepticism about the case, he also cast doubt on Lively's motion to dismiss. According to the Springfield Republican, the judge didn't indicate when he would rule on the motion to dismiss.
Lively is being defended in the lawsuit by Liberty Counsel.
Scott Lively Tickled Pink Over Imminent Passage of Uganda's Anti-Homosexuality Bill
Jim Burroway
November 25th, 2012
He's actually behaving like a proud papa:
World Net Daily has just published a major story on Uganda, where  President Museveni has publicly repented for the sins of the nation in  the model of 2 Chron 7:14 on the 50th anniversary of the country's  independence.  It also breaks the news that the Ugandan Parliament has  dropped the death penalty provision of the Anti-Homosexuality Bill  which is now expected to pass into law with overwhelming public  support.  I am heavily quoted in the article.

Breaking Update.  The story has been picked up by Drudge!! and is  running in the top spot in the left column.

Here is the article on WND.  http://www.wnd.com/2012/11/ugandan-president-repents-of-personal-national-sins/

This is a huge blessing for Uganda and for me personally after having  been vilified globally (and falsely) for two years by the leftist  media as the accused mastermind of the death penalty provision.   Please give this story your best push for maximum exposure.   Blessings,   Pastor Scott Lively
Drudge!!! And here's Lively on WND:
Lively added that (Uganda President Yoweri) Museveni is definitely drawing a contrast between Uganda and the West.

"This incident is also important as a contrast to the picture being painted of Uganda by the godless left of a backwards, violent and savage culture intent on murdering homosexuals," Lively said.

"On the contrary, Museveni is calmly and confidently setting the course of his nation by the guidance of the Bible, in a way that also shows great courage and resolve," Lively said.

Homosexual activist groups have criticized the government of Uganda and Museveni for passing laws criminalizing homosexual behavior. A current bill before the Ugandan Parliament increases the jail sentences for homosexual acts and includes criminal penalties for those who encourage or promote homosexuality. The bill had included the death penalty for those who commit multiple acts of homosexual behavior, but the provision has been removed, BBC News reports.
Lively is best known for his role, reported first here on BTB, as featured speaker at an anti-gay conference held in Kampala in March 2009. During that conference, Lively touted his book, The Pink Swastika, in which he claimed that gays were responsible for founding the Nazi Party and running the gas chambers in the Holocaust. Lively then went on to blame the Rwandan genocide on gay men and he charged that gay people were flooding into Uganda from the West to recruit children into homosexuality via child sexual molestation. Lively would later boast that his March 2009 talk was a "nuclear bomb against the gay agenda in Uganda."
And what a bomb it was. During that same trip, Lively met with several members of Uganda's Parliament.  The public panic stoked by the March conference led to follow-up meetings, a march on Parliament, and a massive vigilante campaign waged on radio and the tabloid press. Only two weeks after the conference, rumors were circulating that Parliament was drafting a new law that "will be tough on homosexuals." That new law, in its final form, was introduced into Parliament later in October. Lively eventually disavowed the proposed death penalty, but he really had to struggle with it a while before finally deciding that it was not worth supporting because, after all, its presence might tank the rest of the bill. Otherwise, he said, it was "an encouraging step in the right direction" which "deserve(s) support from Christian believers and other advocates of marriage-based culture around the world."
Bryan Fischer Cheers Uganda's Anti-Homosexuality BIll
Jim Burroway
November 25th, 2012
And he's having "the Father of the Ugandan Homosexual Movement" — whatever that means — on his show tomorrow. We can expect that Lively will likely endorse Uganda's Anti-Homosexuality Bill, especially now that there are unconfirmed rumors that the death penalty will be removed. (Don't believe those rumors until you see it in writing. They've tried to pull that lie many, many times before, and Lively was happy to play along.)
Scott Lively Mulls Run for Massachusetts Governor
Jim Burroway
November 14th, 2012
He tried this before, but it didn't work out so well. So he's trying again. Seriously.
Pastor Scott Lively of Springfield today announced the formation of a committee to explore the possibility of a run for the governorship of Massachusetts.  A fifth generation Bay Stater, born and raised in the Village of Shelburne Falls, Pastor Lively was for many years a Christian missionary and social activist in various parts of the world, based primarily in Oregon and California.  In 2008, following a year-long speaking tour through eight countries of the former Soviet Union, he and his wife Anne moved back to Massachusetts to start a mission to the poor and disadvantaged in inner-city Springfield.  They bought a home in the heart of the troubled McNight neighborhood and opened a church and ministry center called Holy Grounds Coffee House, strategically located on State Street between the Downtown and Mason Square areas, to serve the homeless and street populations of the city.

…Pastor Lively is an internationally recognized authority on biblical values in public policy, serving as an educator, trainer and consultant to church, community and government leaders in more than 30 countries, and as a media figure in more than 700 radio and television interviews here at home.  He is known as the "Father of the Ugandan Homosexual Movement" for his work in that country, and his efforts in Russia, Eastern Europe and the Baltics have strengthened both the Christian church and social resistance to the homosexualization of those regions. [Emphasis added].
I am officially speechless.
Scott Lively Reacts
Jim Burroway
November 7th, 2012
The apocalypse is near:
It's official, the 2012 presidential election is over and we Americans decided not to downshift into Republican. Instead its now full speed ahead toward the progressive's Godless Utopian fantasy (aka "the cliff") with Mr. Obama and the Evil Party.

The good news is that we can all stop pretending that Mitt Romney is a conservative. The bad news is that the Stupid Party will, of course, interpret their loss as a sign they were too conservative and move further to the left. The better or worse news (depending on your theology) is that the age of apostasy is more clearly upon us, which means that the return of Christ is drawing near. These next few months and years will be an exciting time for students of prophesy, and an exceedingly challenging time for all believers as the stand for biblical truth becomes more and more costly.
Scott Lively: Moral Relativist
Rob Tisinai
August 13th, 2012
Purported historian David Barton has not had a good week.  His NYT bestseller, The Jefferson Lies (which presents Jefferson as more of an orthodox Christian than evil secular historians would have you believe), has been pulled by its publisher, which "lost confidence" in the book after a host of historians — including many conservative Christians — pointed out its abundant flaws.
Barton has a few champions left. One of them — Scott Lively, author of The Pink Swastika — may be familiar to you, and he offers the most hilarious defense of all:
The whole thing is a gay conspiracy. And you (yes, you) are involved.
Lively points out that Warren Throckmorton is one of Barton's harshest critics. Throckmorton is a professor at a Christian university who has made a fascinating journey when it comes to his views on homosexuality. I doubt he would describe himself as pro-gay, but his steady and determined search for what is true has led him to speak out for the dignity and humanity of LGBT folk.
That's enough for Lively:  Throckmorton is a villain. And if you don't think so…
just do a search of his name on the websites of the nastiest of these anti-Christ blogs such as Box Turtle Bulletin [!], Truth Wins Out and Joe My God. You will find that Throckmorton is a hero to these people and apparently a willing collaborator with some of them.
See, if gays admire Throckmorton, then Throckmorton must be bad — and therefore, David Barton must be good. Seriously, that's the crux of Lively's 1500-word analysis. And nowhere in those 1500 words does he actually debunk a single criticism against the Barton. In fact, Lively suggests that minor issues like accuracy and truth are of secondary importance:
To put all of this in a proper perspective, lets assume for the sake of argument that every criticism of every critic is accurate and not merely a question of different takes on the underlying facts and context (as I believe). Lets even go further and allow solely for argument's sake that David Barton exaggerated some of the facts. [Note Lively's distortion:  to say that Barton "exaggerated some of the facts" is not to "go further" than Barton's critics, who actually went quite further than that -- but Lively is quite deft at sneaking in this lie.] Is the attack on the man in proportion to his perceived fault? For the sake of preventing further damage to our already fractured Christian unity in this dominant humanist culture couldn't this have been handled more prudently? Or is David Barton's entire career being destroyed and all of his years of working tirelessly to advance the cause of Christ in American society being retroactively invalidated on purpose by a puppet-master with a hidden motive?

Who exactly benefits from this? If you listen hard you can hear their gleeful cackles as they pat Warren Throckmorton on the back.
Scott Lively provides us with some insight here — not into the working of the vast gay conspiracy, but into his own head. Lots of people are delighted by this setback to Barton and his alternative reality; gays are just a small subset of that population, and a minor one at that. But if you're as obsessed with homosexuality as Lively is, then anything with a remote and tenuous connection to the gays must be all about the gays. Poor guy.
Really, though, I adore this piece by Lively. Rarely have I seen such a direct and blatant statement that something so trivial as the truth must never get in the way of what is, um, right. It's nice to have stuff like that from our opponents out in the open, stuff we later outrage them with by quoting it verbatim. Nicely done, Scott.
Now excuse me while I go practice my cackle.
OKC's Draper Park Christian Church Invites Holocaust Revisionist To Speak
Jim Burroway
April 24th, 2012
Scott Lively, whose Abiding Truth Ministry is an official SPLC-certified hate group, has been invited by the pastor of Draper Park Christian Church to preach to the congregation on April 27-29. Lively is the author of The Pink Swastika, now in it's fourth edition, in which he claims that "homosexuals invented and ran the Nazi Party." It's unlikely that the unsuspecting members of Draper Park Christian Church are aware of what is in store for them this weekend. To help prepare them for what's coming, I think it's important to lay out explicitly what Lively teachers, including:
(P 32) It was no coincidence that homosexuals were among those who founded the Nazi Party.  In fact, the party grew out of a number of groups in Germany which were centers of homosexual activity and activism.  Many of the characteristic rituals, symbols, activities and philosophies we associate with Nazism came from these organizations or from contemporary homosexuals.
(P 36) Famous events in Nazi history are also linked to homosexuality; events such as the burning of the German Reichstag in 1932, the 1938 pogrom called Kristallnacht, and the 1944 attempt on Hitler's life.  Even the enduring image of Nazi book-burning, familiar to us from newsreels of the 1930s, was directly related to the homosexuality of Nazi leaders.
He claims that the Nazi's hatred of Jews came from German homosexual's "hatred" of Judeo-Christian values:
(P 100): As we seek to understand Nazism, it is important to remember that Judaism and its Christian and Islamic offshoots are fundamentally opposed to homosexuality.  As we begin to grasp the relationship between homosexuality and occultism on one hand, and between homosexuals and Nazism on the other, the hatred of the Nazis for Jews and Christians may be more easily explained.  The Jews were the people responsible for the demise of pagan world domination.  Their theology (especially in its Christian form) banished pagan practices, including homosexuality, to a hidden and often reviled subculture.  This is not to say that anti-Semitism is strictly a result of occult or homosexual influences.  But at its very root there is a spiritual element to the Holocaust that suggests that it was, in some respects, vengeance against the people whose moral laws had relegated pagan sex-religions to obscurity and ignominy.
As for the German gays who themselves were sent to concentration camps, Lively has an answer for that: it's the result of a war between "butches" and "fems":
(P43-44) This, then, is the explanation for the paradox of the Nazi persecution of homosexuals.  It is found in the history of two irreconcilable philosophies linked by a common sexual dysfunction.  The  roots of this conflict extend back into the eighteenth century and span a 70-year period which saw the rise of homosexual militancy in the movement that gave Nazism to the world.
According to Lively, Nazism may have been vanquished in World War II, but violent fascism remains the inevitable result of gay people being treated as equals in society:
(P275) One of the symbols with which homosexuals in the United States have chosen to represent their movement is the phoenix, a mythical bird that was said to burn itself on a funeral pyre every five hundred years and then rise from the ashes more majestic than before (Alyson Almanac:56).  A more apt symbol for the historic cycle of homo-fascism and resulting social chaos would be hard to find.  From the ashes of Nazi Germany, the homo-fascist phoenix has arisen again — this time in the United States.
(P297-298) …(H)omo-fascism did not die with Adolf Hitler. It lives on in the neo-Nazi movement and in "gay" culture itself. Clearly, actual Nazis exist today as a radical fringe of society with no real power to threaten civilization. This would be a comforting realization if we presumed that Nazism was itself the source of the evil that threatened to engulf the world and was not merely the product of a deeper and still-enduring social problem. Our thesis, however, is that Nazism was the consequence of Germany's abandonment of Judeo-Christian morality and that the primary sponsors of its transformation were homosexuals.
Lively claims that what happened in Germany is inevitable to happen in America, in some form or fashion, if equality for LGBT people is enshrined in law.
(P299-300) If the rise of Nazism in Germany was made possible, at least in part, by the homosexualization of German society, what does this bode for America as we watch the steady advance of the "gay" agenda in this culture? Should we expect to witness something like the rise of a Third Reich on American soil? Or would the effect on American society be of an entirely different character? Is the "gay" movement in the United States sufficiently similar to its German counterpart as even to warrant concern? (Certainly the German "gay" culture was far more militaristic than the homosexual movement here, for example). Or is this the wrong question? Is there something about homosexuality (or the broader problem of sexual libertinism) that inevitably destroys the society that embraces it?

…We know that the implicit goal of homosexual political activism is to legitimize homosexual conduct and relationships in a society. This necessarily requires a society to abandon its commitment to marriage as the exclusive domain of acceptable sexual conduct. The abandonment of this standard logically opens the door to every other form of sexual promiscuity. Clearly, such a transformation of attitude is now occurring in America.  What we will find is that this transformation is not the result of random social forces, but of deliberate and systematic political activism by the "gay"  movement.
He has even tried to tied homosexuality to the 9/11 terror attacks:
(P269) We turn next to the relationship between the Nazi regime and the Islamist terror groups which share its militarism and its anti-Semitism. …Islamist terrorism has become an issue of great interest since the attacks of September 11th, 2001, against the United States. Interestingly, the leaders of the nineteen terrorists, including ringleader Mohamed Atta, have been reported to be homosexuals.  ..
This is just a taste of what Lively is likely to preach this weekend at Draper Park. He shared many of these themes during other talks that he has given, including his infamous self-described "Nuclear Bomb" that he dropped in Kampala, Uganda in 2009. It was there where he said that gay men were the "kind of monsters" who would operate Nazi Germany's gas chambers, and he added the Rwandan Genocide to his list of crimes he holds gay people responsible for. Within days, there were marches in the streets calling for the round-up of gay people and "strengthening" that nation's laws against homosexuality. By the end of the year, there was a proposal before Uganda's Parliament to kill gay people, and criminalize virtually everyone else, including family and friends, who had any connection with them.
Draper Park appears to have some sort of connection with First Stone Ministries, an Exodus-affiliated ex-gay ministry under the leadership of Stephen Black. It's unclear what role he plays in this, but this wall post on Draper Park's facebook page "thanks Stephen Black of First Stone Ministries" while pointing to an article put out by MassResistance (another SPLC-certified hate group,) about Lively, an "upcoming DPCC keynote speaker." Exodus International president Alan Chambers quickly moved to disassociate his organization from the upcoming event:
We have learned that Scott Lively is slated to speak on April 27-29 at Draper Park Christian Church, a location where Exodus International held a regional conference in 2009. We want to say clearly and without question that Exodus International has no connection to this event. Furthermore, due to our vast differences with Mr. Lively's viewpoints, including his stance on the criminalization of homosexuality, we will not participate in, support or promote any event involving Mr. Lively.
Lively has managed to do something no one else has: He has united unusual coalition among Oklahoma City pastors who oppose his message, including some who also oppose gay rights. Wayne Besen has those details, which include a press conference on Thursday, and a live broadcast of Oklahoma: Inside Out Friday evening devoted to Lively's appearance.
What's the Downside of Same-Sex Marriage?
Jim Burroway
April 17th, 2012
Scott Lively's answer: "Fire and brimstone raining from heaven."
And it all goes down hill from there.
By the way, blogs around the Internets exploded with reports that someone reportedly shouted, "we will not be silenced by faggots" at the Tea Party rally held on Boston Common, Those reports relied on one lone Tweet as a source, which is why I was reluctant to pick it up and repeat it. Good thing, because in this video at about the 11:00 mark, you can clearly hear Lively shout to the protesters, "We will not be silenced by fascists! We will not be silenced by fascists! Crawl back into your holes!" Not sure that that was any better.
[Via Boston Oberver.]
Counter-Protests Overshadow Boston Tea Party Rally
Jim Burroway
April 16th, 2012
The last thing you want is for the counter-protesters' arrests and reports of "rushing the stage" to become the main story to emerge from an anti-gay rally, as that only serves to feed the persecution complex of anti-gay extremists. The only other story to compete with that meme is that of a photo that was posted on Flickr showing a Boston police officer's hands around a protester's neck. Criticism of the Boston police's handling of the Tea Party rally prompted a statement from a department spokesperson saying that they would investigate, but that due to "the aggressive nature" of the protests (the short statement used the word "aggressive" twice) the department "supports the arrests made by the officers today." The man in the photo was reportedly not among those arrested.
According to the narrative from Boston's primary news outlets, those appear to be the main stories behind yesterday's Mass Tea Party Rally held on Boston Common which featured Scott Lively of Abiding Truth Ministries an SPLC-certified hate group, and Brian Camenker of MassResistance, another certified anti-gay hate group.
Turning back to the rally itself, it's very difficult to learn exactly what was said there. MassResistance posted a headline saying, "Mob of homosexual activists overrun & nearly shut down Boston Common Tea Party event as police look on and do nothing." But if the The Boston Globe and local television reports are any indication, it appears that the rally was neither overrun nor "nearly shut down," nor that the police "did nothing" amid those reports of arrests and apparent abuse. Online accounts of what Lively or Camenker said are sparse. One is from Mike Ball:
Lively came on at the very end to give a benediction. Of course, given his self-righteous bent, it wasn't a blessing at all. It was the eternal-damnation version of Deuteronomy 30. His went beyond the "I have set before you live and death; therefore choose life." It was if you warn someone what they have to believe and they don't do it, they're going to hell. So there.

Some benediction, Scotto.

During his time, the counter-demonstrators kept up their yelling, calling him a murderer, in allusions to his Ugandan politicking. They did shout him down.
Ball said that turnout for the rally on Boston Common was rather small, perhaps about 100 people. About 40 more were counter-protesters. Another account, from Join The Impact MA, puts the number of counter-protests at 20, but they were joined by "100 exuberant protestors from the Occupy movement (who) charged onto the scene." According to that account:
The din became an uproar as Lively took the microphone. In his speech, Lively blasted conservatives who would minimize the importance of social issues. Then he denounced LGBT rights activists as "fascists" who were intent on destroying civilization. Camenker met with similar pushback as he criticized the work of GLSEN for allegedly promoting homosexual recruitment of public school students—in reference to the group's efforts to prevent anti-LGBT bullying. Lively and Camenker were loudly booed, and much of their speech-making was drowned out by Occupy chants and "mic check" counterpoint.

Not all counter-protestors joined the chanting. I (Join the Impact MA's Don Gorton) argued that Lively and Camenker should be allowed to speak, both out of respect for freedom of expression and because they tend to discredit the opposition to LGBT equality when their extremist views are publicized. Yet the passions these two hate group leaders stir are difficult to contain. Tea Party organizers learned that giving a platform to anti-gay bigotry effectively drowns out any other message they may seek to propagate. The Boston Police kept the peace while allowing everyone an opportunity to be heard. By the time anti-government activist Carla Howell took the podium after Camenker, most of the "tea party" attendees had frittered away, the momentum of the rally dissipated.
The Daily Agenda for Sunday, April 15
Jim Burroway
April 15th, 2012
TODAY'S AGENDA (THEIRS):
Family "Research" Council's Values Bus Tour: Westlake and Cuyahoga Falls, OH. The Family "Research" Council, an SPLC-certified hate group, continues its Values Bus Tour of Ohio. Today, the tour goes to the Cleveland suburb of Westlake for morning services at Church on the Rise. The bus will be there from 9:00 a.m. to 12:30 p.m. The bus then departs for an Akron Tea Party "Rescue America Tax Day Rally" at Fall River Square in Cuyahoga Falls. That rally features "Joe the Plumber" (Samuel Wurzelbacher, who is running for Congress to represent the heavily gerrymandered district that stretches from Toledo nearly to Cleveland) and Rep. Jim Renacci (R-OH). That rally goes from 3:00 to 6:00 p.m.
Scott Livley, Brian Camenker, Don Feder Speak at Tea Party Rally: Boston, MA. The SPLC's list of anti-gay hate groups will be well represented at today's Patriots' Day Rally on Boston Commons today, sponsored by the Massachusetts Tea Party. MassResistance's Brian Camenker and Abiding Truth Ministry's Scott Lively, and Don Feder (who once described himself as making Atilla the Hunn look like a "a limousine liberal") are listed as featured speakers. The keynote speaker will be Texas GOP Congressman (and LaBarbara Award winner) Louie Gohmert. Former New Mexico Gov. Gary Johnston had been on the bill as another keynote speaker, but he withdrew on Thursday after learning about Scott Lively's participation. Johnson will be at a competing Worcester Tea Party rally instead. The Boston rally will soil the Boston Common Bandstand from 1:00 to 4:00 p.m.
TODAY'S AGENDA (OURS):
Protest of FRC Values Bus: Westlake and Cuyahoga Falls, OH. GetEqual Ohio and Freedom To Marry Ohio will meet that FRC Values Bus events today with counter-rallies at both locations. The first one at Westlake will take place in front of Church on the Rise, and will go from 8:30 a.m. to 1:30 p.m. The second counter-rally will take in Cuyahoga Falls at Fall River Square from 3:00 to 6:00 p.m.
Pride Celebrations Today: Łódź, Poland; Miami Beach, FL; Piteå, Sweden
AIDS Walks Today: Honolulu, HI and New Haven, CT.
Other Events Today: Women's Fest 2012, Camp Rehoboth, DE and Scandinavian Ski Pride, Hemsedal Norway.
TODAY'S BIRTHDAYS:

Leonardo Da Vinci: 1452. Born in Vinci "at the third hour of the night," Leonardo was apprenticed to the artist Andrea del Verrocchio in Florence at the age of fourteen. Early descriptions indicate that he was tall (at least 5'8″), athletic and extremely handsome. One contemporary described him as "an artist of outstanding physical beauty who displayed infinite grace in everything he did." At the age of twenty-four, Da Vinci was among four people accused of sodomy, a very serious accusation because it carried the death penalty. Those charges were dismissed on the condition that there were no further accusations. When accusations were made again that same year, charges were dismissed again, perhaps because one of those charged may have been linked with the powerful Medici family.
Undoubtedly, those accusations made Da Vinci very cautious, even in Florence where, despite those charges,  homosexuality was somewhat more tolerated than elsewhere (so much so that in Germany, the word Florenzer became slang for homosexual.) While there is no further contemporary mention of Da Vinci's sexuality, it was generally known that the life-long bachelor was particularly fond of and generous with his handsome male pupils, some of whom may have inspired some of Da Vinci's erotic sketches. Later historians mostly assumed that he was gay, an assumption that gained greater currency in the nineteenth century when German, French and British authors began examining the new understanding of what was to be called inversion, uranism, and, finally, homosexuality. Whenever nineteenth century authors sought examples of inverts in history, Da Vinci's name nearly always earned a prominent mention.
Bessie Smith: 1894. "The Empress of the Blues" was born in Chattanooga, the daughter of a laborer and part-time Baptist preacher. He died before she could remember him, and by the time she was nine, she had lost her mother and a brother. Her older brother had joined a Black Vaudeville troupe owned by Moses Stokes, which featured Ma Rainey as blues singer. In 1912, Bessie joined that same troupe, but as a dancer rather than a singer. While it's believed that Rainey didn't teach Smith to sing, (Smith had been singing on the streets of Chattanooga from a very young age), Rainey is credited with teaching Smith about stage presence. By 1913, Smith began singing professionally, and her career exploded in 1923 when she began recording for Columbia Records. By then, she was the highest-paid African-American entertainer in her day.
In 1923, she entered a very stormy marriage with Jack Gee, but he was unable to accommodate her show-biz life or her open bisexuality. They separated but never officially divorced. Meanwhile, she recorded hit after hit for Columbia, including "Downhearted Blues," "St. Louis Blues", "Empty Bed Blues," and the tune she is perhaps best known for today, "Gimme a Pigfoot (And a Bottle of Beer)." By the end of the 1920′s, the arrival of the "talkies" meant the end of vaudeville, while the onset of the Great Depression brought about a collapse of the recording industry. Smith continued touring in clubs, but the going was tough. By 1933, she was recording for Okeh records, where she was paid a non-royalty fee of $37.50 for each side. Those were her last recordings. She was critically injured in a car accident in 1937, her right arm nearly severed in the accident. She died the following morning at the G.T. Thomas Afro-American Hospital in Clarksdale, Mississippi. Her funeral in Philadelphia drew 10,000 mourners. Her grave however remained unmarked; her estranged husband kept pocketing the money raised for a tombstone. She finally got her marker in 1970, courtesy of Janis Joplin.
George Platt Lynes: 1907. He first wanted to start a literary career after meeting Gertrude Stein and her circle in Paris. In 1927, he opened a bookstore in Englewood, New Jersey and took up photography so he could take pictures of his friends, and that is where his creative energies went. By 1932 Lynes opened his photography studio in New York and began exhibiting in the city's art galleries. He earned commissions from the New York City Ballet, Saks Fifth Avenue, and Bergdorf Goodmans. After World War II, he moved to Hollywood, where he became chief photographer for Vogue and photographed such illuminaries as Katharine Hepburn, Gloria SWanson, Igor Stravinsky, and Thomas Mann. His work was an artistic success, but a financial failure. He moved back to New York, but was never able to re-establish the success he once had.
The passion he had for his photography can be best seen in the photos that he took which harkened back to his reason for taking up photography in the first place: intimate (usually nude) photos of friends, lovers, performers and models. The artist Paul Cadmus, who posed for Lynes, recalled how he "used flattery to make everyone feel so comfortable." Those male nudes were never published, at least not in his lifetime. In the late 1940s, he transfered many of his negatives to Dr. Alfred Kinsey's Institute for Sexual Research in Bloomington, Indiana, and destroyed much of the rest of his work just before dying of lung cancer in 1955. In 2011, Rizolli published George Platt Lynes: The Male Nudes
, marking the first time many of his beloved nudes appeared in print.
If you know of something that belongs on the agenda, please send it here. Don't forget to include the basics: who, what, when, where, and URL (if available).
And feel free to consider this your open thread for the day. What's happening in your world?
Lively Responds to Lawsuit
Jim Burroway
March 15th, 2012
Scott Lively yesterday responded to the lawsuit filed in Federal District Court by Sexual Minorities Uganda alleging that Lively engaged in a decade-long effort to help plan and encourage the persecution of LGBT people in Uganda in violation of international law. Lively defends his actions as the simple exercise of his freedom of speech, telling The New York Times, ""That's about as ridiculous as it gets. I've never done anything in Uganda except preach the Gospel and speak my opinion about the homosexual issue." He also told Bob Unruh at World Net Daily:
I am an American citizen [being targeted] over the persecution of homosexuals as they define it as a crime against humanity – for speaking the truth of the Bible in a foreign country," Scott Lively, of Abiding Truth Ministries, told WND today after he found out about the legal action.
Warren Throckmorton responded to that rather quickly:
Where does the Bible say that homosexuality is responsible for the Holocaust? For the Rwandan genocide? That gays are pedophiles? Are those Biblically based beliefs?
Warren also notes that Exodus International board member Don Scmmierer and International Healing Foundation's Caleb Lee Brundidge also spoke at that 2009 conference, but neither of them are named in this lawsuit.
Lively also told World Net Daily:
"Frankly, I don't this is actionable," Lively told WND. "They make it clear that this suit is … premised on speeches or writings.

"I spoke to members of parliament in their assembly hall, and advised them to focus on therapy and not punishment [for homosexuality]," he said.

"What they're suggesting here is that the duly elected legislative representatives of Uganda, the cream of Ugandan society, cannot be responsible for their own [legislative] actions – that they adopted legislation because a white evangelical came and said something to them," he said.
Casting this in racial terms is desperate. The complaint also notes that Lively has traveled to Moldova, Russia and Latvia with similar goals. The measure if his influence in those areas are mixed. Frank Mugisha, Executive Director of Sexual Minorities Uganda, notes that there was a clear difference in the atmosphere for LGBT people in Uganda after 2009 when compared to the time before that fateful 2009 conference.
Lively's strongest argument so far however is his contention that "this suit is … premised on speeches or writing." The Center for Constitutional Rights senior staff attorney Pam Spees emphasized that the suit is not about his speeches or beliefs, but about a series of planning meetings that took place since 2002 that reached its fruition in the events of 2009. "He was the go-to guy," she told reporters in a conference call, "the man with the plan." The challenge in court will be for CCR to provide enough evidence to support their contention of that plan to keep the lawsuit away from being solely about Lively's speech and beliefs.
While speech alone cannot be the sole basis for this lawsuit (It would, and should, be thrown out immediately if it is), I can envision that Lively's speeches can be a major part of the evidence presented. Since Lively opened the subject of the Rwandan genocide during his talk in Kampala in 2009, let me return to those events as an example. As the Hutu militias were engaged in a bloodthursty orgy of murder and mayhem in 1994, they were urged on by radio announcers broadcasting anti-Tutsi propaganda, complete with announcements of which Tutu's live where so that mobs could find them. Were the radio announcers simply exercising free speech? Or were they accomplices in crimes against humanity? International law sides with the latter.
When Lively appeared on Ugandan media, he too broadcast his own virulent brand of anti-gay propaganda, although he didn't call out people by name and address and urge that they be hunted down. His friends did that instead. Mercifully, Uganda did not slide into genocide, although the proposal before Uganda's Parliament, if enacted into law, would result in a state-sanctioned outcome that would be remarkably similar. (Lively disavows the proposed death penalty, although he struggled with it a while before finally deciding that it was not something that he would support.) The real question, then, is what specific role did Lively play, in addition to his public talks, which led to the events of 2009? That is CCR's challenge before the court.
Finally, Lively also had this response for the Associated Press:
"Most of the ostensibly inflammatory comments attributed to me are from selectively edited video clips of my 2009 seminars in Kampala," he said. "I challenge the plaintiffs and their allies to publish the complete footage of the seminar on the Internet. They will not do this or their duplicity would be exposed."
It's my understanding that the Kampala-based Family Life Network, who sponsored the 2009 conference, owns the copyright to the video. While it is legal to publish excerpts of the video under the "fair use" clauses of U.S. copyright law, it would be illegal for anyone who is not the copyright owner to post the entire video. Why hasn't Stephen Langa's Family Life Network published the video? Who knows. It's theirs to do as they wish. But by not publishing it, they leave the door open for Lively to complain about "selectively edited clips."