Scott Lively Blames Russian Gay Bashings on "Ultra-Macho" Gay Nazis
Jim Burroway
February 11th, 2014
Scott Lively has a long history of blaming gay people when they become hate crime victims. So it comes as no surprise that in a rambling blog post at Matt Barber's website, Lively says that the recently viral compilation of videos posted by Russian anti-gay extremists of their gay bashings are fake because Nazis!
I have one final, very important point to make in this article.  I am NOT saying that all of the incidents described in the video are fakes. While it is true that "gay" activists are masters of public deception, and their ranks include not just veteran political propagandists but also billionaires like George Soros and movie producer David Geffin — with the capability of staging any possible scenario flawlessly –  I believe some of the incidents depicted on the film are probably real.

But that raises the question, who are these perps?  Q. What sort of men go out of their way to find and harass effeminate "gay" men on the public streets?  A. They are, literally, NAZIs!  Ultra-Macho Nationalists, of which Russia has many.  Q. And who makes up a significant part of the Nationalist movement everywhere in the world through all of modern history?  A. Masculine oriented homosexual men of the very same sort that created the Nazi Party of Germany.
In the infamous 2009 anti-gay conference in Kampala, Uganda which ultimately led to the introduction of the draconian Anti-Homosexuality Bill in that nation's Parliament, Lively blamed the 1994 Rwandan Genocide on "super-macho" homosexuals.
The compilation of videos assembled by Human Rights Watch that Lively refers to is here: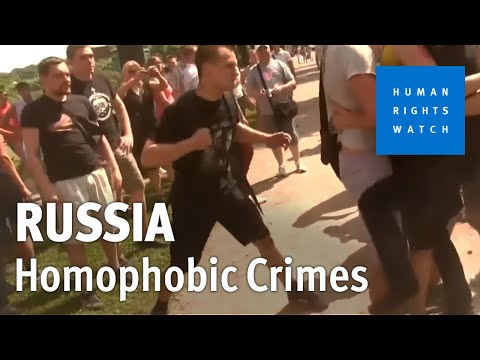 Comments