Scott Lively Upset That John Oliver Quoted Him
Jim Burroway
July 2nd, 2014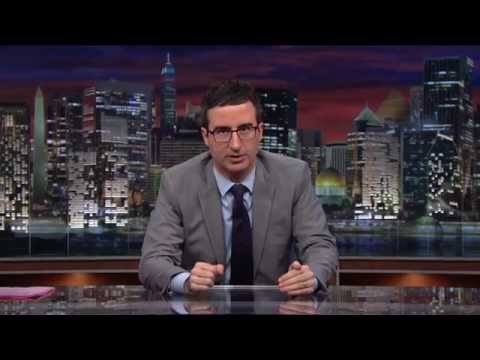 John Oliver did a major segment Sunday night on HBO's Last Week Tonight focusing on the influence of people like Scott Lively on Uganda's rising homophobia which culminated in the passage of the draconian Anti-Homosexuality Act last February. Lively took umbrage over Oliver's playing back some of the crazy things Lively has said over the past several years:
I find it funny that lefties like John Oliver who pose as humanitarians are the masters at dehumanizing other people through ridicule and never give the subjects of their smears a fair chance to respond.

I'm calling out John Oliver as a liar and a fraud who couldn't go ten minutes with me in an unscripted, unedited debate. Without his teleprompter and his cheap-shot, out-of-context video clips he would be exposed as just another left-wing loony.

Oliver is lying through selective editing re Rwanda and several other points. His show was one continuous stream of malicious LGBT propaganda in the guise of comedy.
You can see what Lively said about Rwanda and several other points here, when BTB debuted details of his March 2009 talk for the first time.
Comments