Simpson becomes face of Wyoming marriage movement
Timothy Kincaid
April 8th, 2014
You may not have thought of Alan Simpson in years. You may not even recognize the name. But if you live in Wyoming, there's a good chance that you've voted for Simpson or one of his relatives.
Simpson's father, Milward Simpson, was Montana Governor from 1955 to 1959 and US Senator from the state from 1962 to 1967. Peter Simpson, Alan's brother, served in the state House of Representatives from 1981 to 1984 and ran for Governor in 1986. And his son, Colin Simpson, served in the state House of Representatives from 1999 to 2010 (two years of which he was Speaker) and ran for Governor in 2010.
Alan himself served in the Wyoming House from 1965 to 1977 before going on to represent the state in the US Senate from 1979 to 1997 and was on the short list for 1988 Veep consideration. Most recently he served, at President Obama's request, with Erskine Bowles as co-chair of the National Commission on Fiscal Responsibility and Reform.
Today he became the face of the marriage equality movement in the state. The following ad is playing on stations in Wyoming.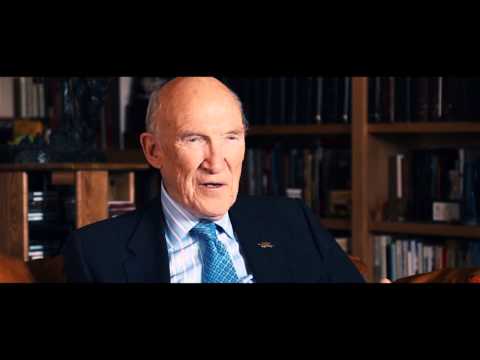 Simpson has long been a supporter of our community. In 2001 he helped create Republican Unity Coalition, an organization designed to make the GOP more inclusive and to counter hostile voices in the party. At his request, President Gerald Ford joined the group, becoming the only US President – to date – to join a gay advocacy group.
No doubt other Republicans will try and counter this message. But Simpson's advocacy stands a strong chance of swaying opinion.
Simpson on Santorum
Timothy Kincaid
February 23rd, 2012
Back in the days when the motto of the Wyoming Republican Party could have been "mind your own damn business", Alan Simpson was an ideal representative. Senator from 1979 to 1997, Simpson was outspoken in the press, popular at home, and powerful in Washington, serving as Republican Whip from 1985 to 1995. When he was replaced as Whip with Trent Lott, he figured it was time to retire. It was the party's loss.
Simpson has not disappeared into obscurity. He currently serves as co-chair, with Erskine Bowles, of President Obama's National Commission on Fiscal Responsibility and Reform. His job is to craft policy which will address the nation's short term and long term financial needs and which are immediately ignored by both parties.
He also has not mellowed. And he has a few choice words to say about presidential candidate Rick Santorum while speaking with Bob Schieffer on Face to Face.
I know Santorum, I served with him and I served with Newt.

I am convinced that if you get into these social issues and just stay in there about abortion and homosexuality and even mental health they bring up, somehow they're going to take us all to Alaska and float us out in the Bering Sea or something, if we're going to do that..

Here's a party that believe in government out of your life, the precious right of privacy, and the right to left alone. How then can they be (the hypocrisy) fiddling around in these social issues? We won't have a prayer.
…
The Republicans, I voted for Ike, my first vote. And the Taft people said Ike is a commie, he's a pinko. And the Ike people said that Taft was a right wing nut. So I've watched Republicans; they give each other the saliva test of purity and then they lose and then they bitch for four years.
Schaffer then asked if Santorum is too identified with social issues.
Well I tell ya, he is rigid and a homophobic. He believes that gays and lesbians, he mentioned in an interview in 2003 about bestiality and gays and lesbians. I think that's disgusting.

And they asked him, he said, 'I want a constitutional amendment to ban gay marriage,' and they said, 'Well, what about the people who are already married?' And he said, 'Well, they would be nullified.'

I mean what is, what's human, what's kind about that? We're all human beings, we all know or love somebody who's gay or lesbian so what the hell is that about? To me it's startling and borders on disgust.
Well Simpson served with him. So I guess he knows the man's character.
Alan Simpson: "We Have Homophobes In Our Party"
Jim Burroway
April 12th, 2011
Former Sen. Alan Simpson (R-WY) calls out his fellow Republicans:
We have homophobes on our party. That's disgusting to me. We're all human beings. We're all God's children. Now if they're going to get off on that stuff—Santorum has said some cruel things—cruel, cruel things—about homosexuals. Ask him about it; see if he attributes the cruelness of his remarks years ago. Foul. Now if that's the kind of guys that are going to be on my ticket, you know, it makes you sort out hard what Reagan said, you know, 'Stick with your folks.' But, I'm not sticking with people who are homophobic, anti-women, moral values—while you're diddling your secretary while you're giving a speech on moral values? Come on, get off of it.