Tasmanian marriage bill introduced
Timothy Kincaid
August 28th, 2012
From ABC's Lateline:
Tasmania is a step closer to becoming the first state in Australia to legalise gay marriage.

The Premier, Lara Giddings, today tabled a marriage equality bill in State Parliament.
It is expected to pass the Lower House easily, but may have a devil of a time in the Upper House.
(While in American politics to "table" means to defer action on a bill until some future time, in Australia it means to bring it to the table for consideration).
When ignorant and stupid combine with privileged and entitled
Timothy Kincaid
July 16th, 2012
In one of the most truly stupid and whiny complaints I've heard this week, Russell and Lauryn Mark, both shooters representing Australia in the Olympics, are all upset that they can't room together.
That's not the whiny part – actually, I think the Olympic committee should find a way to allow couples to room together. If maximizing comfort and readiness are important to their performance, then that would probably be a smart move (though I'm sure the Australian Olympic Committee cares very little about my opinion on the subject).
The whiny part is this (Herald Sun):
But Mark says there is a clear double standard given many gay sportspeople on elite teams are in relationships but a heterosexual couple cannot room together.

"The stupid part of this, which I have argued to them, is that there are tons of gay couples on the Olympic team who will be rooming together so we are being discriminated against because we are heterosexual." Mark said.
Ah, yes, tons of gay couples on the Olympic team. Tons and tons.
But this isn't a case of stupid husband, tolerant wife. Nope, he truly found his match when he married Lauryn.
"I am very frustrated because in sport there are a lot of same sex couples and its OK to be partners with someone of the same sex but if you are heterosexual you are penalised."
And let me guess… they also think it's unfair that they had to pay for their wedding license when same-sex couples don't have to pay for a license at all, right?
Ignorant. Stupid. Privileged. Entitled. Whiny. Jerks.
Marriage positions: the politic and the personal
Timothy Kincaid
May 18th, 2012
Too often our debate over marriage is given – by both sides – in carefully crafted language that has been focus group tested and is designed to "best get the point across". And for some reason, politicians and pundits are firmly convinced that viewers and voters will never catch on that this canned, stale, "message driven" approach is anything less than fully sincere.
But once in a while – rarely – someone speaks with clarity and honesty that is so obviously based on reality and personal experience that it glows. This, part of Australia's battle for marriage equality, is such a time: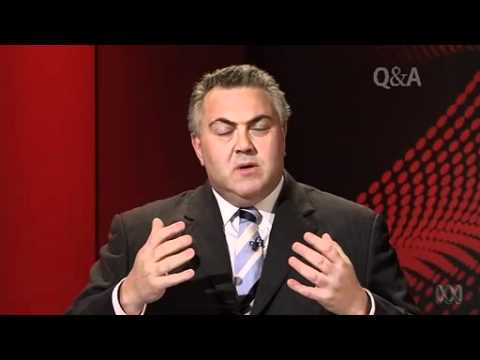 Australia: it's time
Timothy Kincaid
November 25th, 2011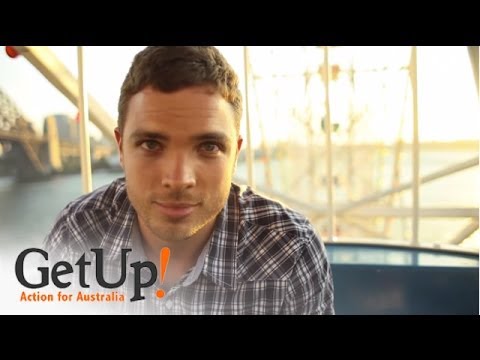 Equality is a global struggle. This speaks to all of us.
Australian marriage drive is complicating politics
Timothy Kincaid
July 27th, 2011
This is an atypical commentary. I don't have time to delve into what is going on in Australia and present it in a way that is intelligible to non-Australian readers. But I don't want to ignore it any longer either.
So, for now I'll tell you that in recent month the issue of marriage equality has become such a hot issue that it may possibly cause a shift in political alliances that could threaten the stability of the controlling alliance.
Although the Labor Party's official policy opposes marriage equality, in state after state the party delegates are endorsing marriage in such a way as to force a confrontation. The Prime Minister supports the heterosexual-only definition but local Labor is pushing the issue and the party appears to be at war with itself.
Please note the uncertainty in the above and I hope our Australian readers will forgive me if I've got it entirely wrong. I will try to get a better analysis up sometime soon.
Australia's marriage movement
Timothy Kincaid
November 15th, 2010
Marriage equality has again become a focal point in Australia and I am simply not adequately versed in Australian politics to state with certainty what is going on. But here is my take, and fortunately we have readers down under who can correct my inaccuracies.
Marriage equality has popular support in Australia with perhaps 60% or more favoring the idea. However, as with most nations, there are more liberal and more conservative areas and, as politicians are constantly seeking the path of power rather than principles or ideals, the rights of gay men and women are easily bartered away.
Currently, Julia Gillard is the Prime Minister and head of the Australian Labor Party. Labor is made up of two factions, Socialist Left which favors progressive social policies, and Labor Right which favors focusing on economic liberalism, a relative of libertarianism. (This is probably a very simplistic explanation; I hope it's close enough). Although Gillard is from the Left side of the party, she has been sharply resistant to recognition of marriage equality.
With a government formed in a similar fashion as British Parliament, legislators often are required to vote as a block. A "conscience vote" is one in which a member of Parliament may make a personal decision which is not consistent with the party line. And as Gillard will not allow a conscience vote, the matter is more or less settled for now.
However, Labor's position is not solid. In the August elections, Coalition (the center-right collection of parties) won an equal number of seats to the House of Representatives. Labor controls by means of the support of a Green Party member and three independents. To complicate matters more, although Gillard was part of the Left, she was advanced by the support of the Right in her party.
Recently the issue of marriage – which has for years been a hot potato – was given new life from an unexpected source: a member of Labor Right. (National Affairs)
Right-Wing Labor minister Mark Arbib has declared his party's policy against gay marriage must change to allow same-sex couples to marry.

Mr Arbib is the first frontbencher to break his silence on the issue.

The NSW factional powerbroker told The Weekend Australian his view was that gay people should have the legal right to marry.

And he said all MPs should be given a conscience vote on the controversial issue.
Arbib is a rather powerful Senator, especially in Labor Right, and his change in position cannot be taken lightly. But it is also not a full endorsement as it would allow conservative Labor members to vote against marriage.
Labor Left does not favor a conscience vote, instead hoping for eventual control of the party and thus a block vote in favor of marriage. But Arbib's statements have empowered other legislators to speak up.
Meanwhile, marriage has strong support in some of the states and the capitol area. So the states of South Australia, Victoria, and Tasmania either have or are considering proposals to legalize same-sex marriage. As marriage is a federally defined institution, this is a tricky legal strategy: because federal law addresses only heterosexual couples, the states want to claim the ability to make decisions about same-sex couples on their own. This also serves to pressure the feds to vote on the issue; if you want to maintain the power to define same-sex relationships, you have to take action.
And the stakes are very high. While federal parties have been able to avoid dealing with the issue by promises of a registry of some sort some day some time, a vote to quash gay couples and deny them rights would be seen as aggressively hostile and would likely shift power. While Labor can be wishy-washy, it dare not be "anti-gay" or it would votes to the Greens. And gay activists are willing to make it a campaign issue.
Got that so far?
Well, back at the federal level, the Greens have proposed an odd motion: to direct MPs to discuss the issue with their constituents. This puts Labor in a no-win position. While "I define marriage as a man and a woman" is not considered unreasonable, "I won't even talk about it" is not.
So today Labor announced that it will support the Greens motion to discuss the matter with their constituents. (ABC)
The Government will back a Greens motion which calls for more debate about gay marriage, as tensions rise within Labor over its official position on the issue.

Labor agreed at its last national conference in 2009 not to support gay marriage, and Prime Minister Julia Gillard has ruled out a conscience vote on the issue.

But Labor will now support a Greens motion which calls for all MPs to speak to their constituents about gay marriage.
Undoubtedly, such discussions will result in much news coverage and an increase vocal support for equality. Additionally, a number of members of Labor intend to call for a change in position in the next national convention. Those on the left favor equality and those on the right fear losing power to the Greens.
So, although the Coalition has reaffirmed it's opposition to marriage equality, it is at least reasonable to hope that Labor will change position and that marriage equality is not too far off in Australia.
Australia's new Prime Minister confirms opposition to equality
Timothy Kincaid
June 29th, 2010
From the Sydney Morning Herald
Prime Minister Julia Gillard says she does not support legalising gay marriage in Australia.

Labor policy on gay marriage will remain the same under her prime ministership, Ms Gillard told Austereo show today.

"We believe the marriage act is appropriate in its current form, that is recognising that marriage is between a man and a woman, but we have as a government taken steps to equalise treatment for gay couples," Ms Gillard said.

Asked if that was also her personal view, Ms Gillard said it was.
Those steps have a long way to go before they can be considered to have equalized treatment.
The Gay Dog
Timothy Kincaid
April 26th, 2010
Thai Spice in Adelaide, Australia has a fast and firm policy about what animals are let in the restaurant. It may be an impromptu policy, but they stand by it.
So when employees misunderstood Ian Jolly's wish to bring in his guide dog, they were adamant: no way was he bringing in a gay dog (Herald Sun)
At an Equal Opportunity Tribunal conciliation hearing on Friday, the restaurant agreed to provide Mr Jolly with a written apology and attend an Equal Opportunity education course, in addition to paying him $1500.

"The staff genuinely believed that Nudge was an ordinary pet dog which had been desexed to become a gay dog," a statement from the hearing said.
What relevance does this story have? None, really. But it did give me an excuse to post this movie poster from 1954.
Australia's Red Cross is reviewing possible changes for blood donors
Timothy Kincaid
April 12th, 2010
From the Sydney Morning Herald
Australia's Red Cross Blood service will review its policy which prevents many homosexual men from donating blood.

Currently, a man who has had homosexual sex within the past 12 months is excluded from being an eligible blood donor.
I just hope the FDA is paying attention. Australia already has much more lenient policies than the US and instead of observing problems, they are considering further revisions.
Australia's Senate rejects marriage equality
Timothy Kincaid
February 25th, 2010
The Australian Senate voted to reject a marriage equality bill by a lopsided 45 to 5 vote. But procedure allows that the actual support for the vote may have been greater than the vote suggests. Some senators may have elected to be absent from the party-line vote to register their opposition to their party's position. (The Age)
Senator Hanson-Young seized on the absentee rate to declare the major parties split.

"There may have been a group of senators voting to keep discrimination against same-sex couples being able to marry the one they love, but well over one-third of all senators were absent for the final vote, presumably the only form of protest open to them," she said.
This is an issue that is unlikely to go away in Australia until equality is achieved.
Ex-Gay Survivors To March In Sydney's Mardi Gras
Jim Burroway
February 4th, 2010
Anthony Venn-Brown, of Australia's Freedom 2 b[e] is organizing a group of ex-gay survivors to march in the February 27 Sydney Mardi Gras Parade. Sydney's Mardi Gras is the perhaps the largest gay pride celebration in the world, and Anthony explains why participating can be such a healing experience for former ex-gays:
People who are same-sex-orientated often feel societal and family pressures to resist, reject or deny their true feelings. This pressure to conform and live as heterosexuals is much more intense for those who come from faith backgrounds and Christian churches, as the belief system says that acceptance or rejection of their sexuality has eternal consequences. Struggling to change can be private and internal, through one on one personal counselling or support groups. Some of us have even gone to the extremes of exorcisms, 'ex-gay' programs or marrying, believing this will solve our 'problem'. The journey to find resolution and self–acceptance for gay men and lesbians from Christian backgrounds can be torturous and even traumatic.

…Marching in the Mardi Gras parade or a Pride march is often an empowering experience and an opportunity to put the shame and the 'demons' of the past to rest by publicly declaring that we are out, proud and love being who we are; lesbian, gay, bisexual or transgender.

Our message is a positive one; celebrating our journeys to resolution and self-acceptance. By marching together we also send a positive message to people in churches who are still locked in a prison of self-hatred.
If you're interested in marching with Freedom 2 b[e], you can find more information at their web site. I know I would give my eye teeth to be there.
Australian Quakers call for marriage equality
Timothy Kincaid
January 10th, 2010
Australian Quakers, meeting in their annual meeting in Adelaide today, called on the Federal Government to amend the Marriage Act to give full and equal legal recognition to all marriages, regardless of the sexual orientation and gender of the partners.

'Australian Quakers celebrated our first same sex marriage in 2007 and seeking legal recognition for such unions is consistent with our long held spiritual belief in the equality of all people', said Lyndsay Farrall, Presiding Clerk of Australia Yearly Meeting.
A reminder that gay marriage bans really are about religious freedom, the freedom denied to those faiths that wish to honor and treat their gay and straight parishioners equally.
Australia Finally Condemns Uganda's "Kill Gays" Bill
Jim Burroway
December 22nd, 2009
An Australian LGBT newspaper reports that a diplomatic representative based in neighboring Kenya has personally protested the Uganda's proposed Anti-Homosexuality Bill. According to the Sydney Star Observer:
A Foreign Affairs department spokeswoman confirmed the Head of Mission at Australia's High Commission in neighbouring Kenya had made personal representations to the Ugandan Government over the bill. The Head of Mission also wrote to the Speaker of Uganda's Parliament, outlining the Australian Government's concerns.
Australia doesn't maintain an embassy or diplomatic mission in Uganda. The Australian mission in Kenya is also accredited to Eritrea, Ethiopia, Tanzania, Uganda, Burundi and Rwanda.
Last November, the Australian Senate considered but rejected a motion calling on Uganda to withdraw the proposed legislation.
Click here to see BTB's complete coverage of recent anti-gay developments in Uganda.
Oooops, Australia does NOT get Registered Partnerships
Timothy Kincaid
December 10th, 2009
OK, that was a colossal blunder. The story is not about Australia but about Austria.
The Associated Press is reporting:
Austria's parliament passed legislation Thursday allowing same-sex couples to enter into civil unions, a move hailed by proponents as a historic win for gay rights in the country.

The bill, slated to become law Jan. 1, will give same-sex couples many of the rights enjoyed by their heterosexual counterparts, including access to a pension if one partner dies and alimony in the event of a split.
Calling them Civil Unions seems to be a bit of an inaccurate nomenclature. If I understand correctly, the relationships cannot include a celebration or be solemnized. Rather they are to be recorded in a national registry and, as such, are better understood as Registered Partnerships.
I'm unable as yet to find this story from an Australian new source, so more accurate clarification may be coming.
Prior to this action, Registered Partnerships were recorded in Victoria and Tasmania, and Civil Unions were legal in the Australian Capital Territory.
The Australian Marriage Waltz
Timothy Kincaid
December 2nd, 2009
Yesterday I told you of the complicated steps, kicks and strides in the Argentine Marriage Tango. Now it appears that Australia, with its love of ballroom dance, has a marriage waltz all of its own.
I feel a bit like a celebrity guest judge on So You Think You Can Dance. I don't know the steps or what comes next but I am caught up it the drama of the swirling movement and will wing my explanation.
The dance has a basic premise: some local governments, particularly that of the Australian Capital Territory (ACT), wish to grant to their gay constituents marriage rights as similar to that of their straight constituents as possible. However, federal officials are determined to keep sharp distinctions between the orientations and to minimize and diminish same-sex couples and their relationships.
Most of the back-and-forth has less to do with rights or privileges (though that is important) and more to do with status, social approval, and ceremony. Conservatives seem to be taking the position that you can be a couple, but that is nothing to celebrate.
In November the ACT voted for the third time to pass a bill that allowed for legally binding ceremonies between same sex couples. And for the third time the federal government vowed to veto it. They declared that ceremonies cannot be allowed but instead a registry should be used, just like for fishing licenses or building permits. Of course the federal government hasn't actually enacted such a registry, but they are quite determined to block any I Do's or Til Death Do Us Part's until they do.
But, in the meantime, one couple of 20 years, Warren McGaw and Chris Rumble, exchanged vows in the rose gardens of the Old Parliament House in Canberra.
The dance is more confusing in that it seems to involve uncertain partners. Greens nationwide support marriage, while Labor in Victoria Tasmania, and the ACT are battling against the Labor leadership over the issue. The Greens, though a minority in the federal government, in June introduced a bill in support of marriage itself.
"The Greens will be pursuing passage of the bill when parliament resumes in the New Year," Hanson-Young said.

"The Australian public wants to debate this issue. They responded to the Senate inquiry into the bill in record numbers and latest polling shows 60 per cent support for equal marriage.

"We urge the Prime Minister to bring this debate on, and to allow his party a conscience vote."
When the bill was rejected by the Senate last Friday led to protest in the street.
Australian Marriage Equality spokesman Alex Greenwich said strong attendances by more than 2,000 people at rallies in Sydney, Melbourne, Brisbane, ACT, Adelaide and Lismore on Saturday to launch a national year of action showed positive community support.
But lets circle back to civil unions in the ACT. The Commonwealth seems to have found a compromise.
The Commonwealth's proposed amendment would create an additional step in the process, requiring couples who choose to have a ceremony to first notify the registrar-general of the ACT Office of Regulatory Services with at least five days' notice of their intention to hold a ceremony.

The union will be legally created by the couple's declaration in front of a legally-authorised celebrant. Federal Attorney-General Robert McClelland told Chief Minister Jon Stanhope earlier this week that the Commonwealth would overturn the recently-passed laws unless the ACT agreed to its amendments.

"This is an important reform," Mr Corbell said yesterday.

"This locks in the role of ceremonies for same-sex couples and maintains the legal effect, and it also maintains the role for a legally-authorised official to conduct those ceremonies."
However, so far this isn't pleasing anti-gays…
Jim Wallace from the Australian Christian Lobby says that mimics marriage and the Rudd Labor Government has betrayed Christians who voted for it.

"Once you cross this line you've opened the door to completely devaluing marriage," he said.

"This will lead to other ways of mimicking it. We'll have demands for polygamists marriages."
…or the Greens.
Greens MLA Shane Rattenbury says he is yet to be convinced.
"It's so much splitting hairs that people are saying why don't we stick with the original bill – the original bill that the Greens put up is a good one," he said.

He says there is no justification to change the laws.

"At this stage we're not inclined to accept these amendments because there is no clear reason why we need to make them.

"Nobody has articulated what the problem is with the legislation, they've just said here's a fix that we need for it.

"Our view is if it's not broken you don't need to fix it."
The Greens appear to be taking a risk. If they refuse the administrative change, will the government dare veto the whole thing. If at the end of the dance they fling themselves backwards, will Rudd catch them or dare to let them hit the floor?