Australian State To Get Partnership Registry
Timothy Kincaid
March 12th, 2008

The Age brings us the story:
GAY and de facto couples will be able to formally register their relationships in Victoria after the Legislative Assembly last night passed historic legislation.

The bill will be passed in the upper house, with Labor, the Greens and several Liberals certain to support it.
This registry is not marriage and is significantly less significant than the civil unions legislation proposed in the Australian Capital Territory.
Australian Capital Territory to Consider Civil Unions
Timothy Kincaid
December 5th, 2007
UPDATED: See Below
The Australian Capital Territory is that area in which the federal Austrailian government is conducted. Like the District of Columbia, it has self-governance but its decisions can be overruled by federal authority.
In 2006 the ACT legislated for civil unions for gay couples. This action was overturned by the federal government. Overturning ACT decisions is not a common practice.
A new government has been voted into power, and part of their campaign was on providing some form of recognition to same-sex couples. However, the Rudd government is not in favor of marriage or of civil unions. They propose that states offer registration of couples and provide benefits similar to de-facto relationships.
The ACT government does not view relationship registers as an adequate response to either the commitment or the needs of same-sex couples. They are proposing a slightly watered down version of their previous efforts of enacting civil unions. From ABC News (not the US one)
The ACT's Attorney-General, Simon Corbell, plans to re-introduce a Civil Partnerships Bill, which would grant legal recognition to same-sex unions. He will push the case at a meeting with the new federal Attorney-General, Robert McClelland, on Friday.

"I think that's an important courtesy to extend to the Federal Government, given there has been a change of government, and the opportunity now to progress an important piece of law reform for people in the ACT," he said.
Anti-gay factions have already voiced threats over the action. It will be interesting to see if quashing gay recognition is a priority of the new government.
UPDATE
The Age is reporting that the federal government will not override the ACT's decision to provide civil unions.
Flirting With A Westboro Man
Jim Burroway
November 18th, 2007
Charles Firth is an Australian comedian living in the US. He appears on the ABC's (Australian Brocasting Company) The Chaser's War On Everything in a recurring segment called "Firth In America." In this segment, he discovers the allure of a "Westboro Boi."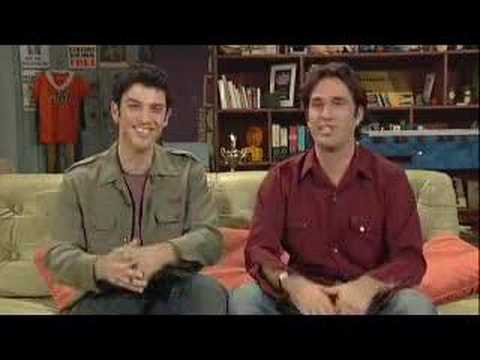 Paul Cameron Down Under
Jim Burroway
July 8th, 2006
The bogus "research" of discredited psychologist Paul Cameron has been enormously influential in the U.S. for some twenty-five years. But it's easy to overlook the high esteem with which he is held by those overseas are also willing to leverage his shoddy and disreputable work to bolster their anti-gay agenda.
The Sydney Star Observer reports that his dubious research has shown up in a report submitted by the Australian Christian Lobby to the New South Wales Adoption Act Review, which is considering the issue of adoption by gay and lesbian parents. Citing Cameron, the submission (PDF: 144KB/11 pages) claims that:
…a major American study arrived at these conclusions:

"children of homosexuals will;
– be more frequently subject to parental instability (of residence and sexual partners);
– have poor peer and adult relationships.
– Be more apt to become homosexual;
– be unstable (have emotional problems and difficulty forming lasting bonds) with reduced interest in natality, and;
– be sexually precosious and promiscuous."
It's quite a stretch of the imagination to claim that anything Paul Cameron writes consitutes "a major American study" — certainly not when considering his many run-ins with American professional societies and his own well-documented aversion to the truth When apprised of Cameron's history, a spokesperson for the Australian Christian Lobby said he was unaware of Cameron's history and promised to look into it.
As well he should. The Australian Christian Lobby certainly would be the first to have egg on their faces because of this, and unfortunately they probably won't be the last. Despite the mission of prominent Christian organizations to uphold The Truth, they are too often eager to turn to one who has absolutely no regard for it.