Ohio Teen Speaks About Bullying
Jim Burroway
February 3rd, 2012
We reported last October about fourteen-year-old student Zach Huston's vicious beating at Scioto-Union High School in Chillicothe, Ohio. The attack occurred two days after the attacker, Levi Sever, 15, posted anti-gay comments on Zach's Facebook page. He also posted video of the attack itself on Facebook. Zach was left with a chipped tooth and possible concussion. The attacker was suspended from school for three days. After public outcry over the slap on the wrist, local prosecutors intervened. Sever was arrested, tried and sentenced to serve 90 days in a juvenile detention center.
Zach and his mother, Becky Collins, have appeared on a video released by the ACLU:
Zach and Becky describe years of unending discrimination and harassment that Zach experienced at school based on his perceived sexual orientation. As the years went on, the abuse only escalated. Becky's pleas to school officials to protect her son were ignored.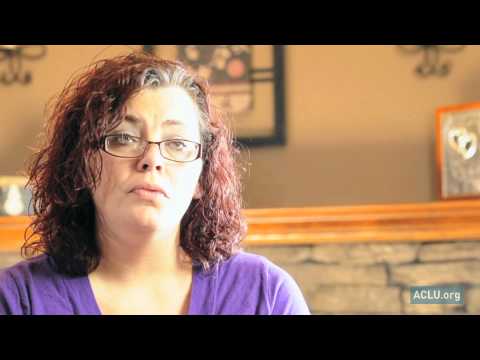 According to the release from the ACLU, they are working with the high school to implement anti-bullying policies to address problems like this in the future
Teen Attacked, Video Posted On Facebook. Why Wasn't His Attacker Arrested?
Jim Burroway
October 27th, 2011
You will have to go to WSYX's web site to see the video, but a fifteen-year-old student at Chillicothe, Ohio's Union-Scioto High School was attacked because he was gay, and the attacker posted the video on Facebook. This was two days after the attacker left anti-gay comments on the victim's Facebook page. The teen has a chipped tooth and possible concussion, and the attacker was suspended from school for three days.
There are two things wrong with this. Number one: a "possible concussion"? Let's get him to a doctor and find out.
And number two: suspension for three days? Of course that's not enough, but what can a school do but suspend a student? The mother is considering pressing a criminal complaint. That is exactly what neesd to happen, and it should have been the first response, not a backup plan. We have video evidence of a crime taking place. We have a Facebook account. We have a victim with injuries. We have witnesses who can be identified and possibly investigated as accessories to the crime. We have everything we need for someone to call 911 and launch a criminal investigation. This should not have been brought to the school's attention first. The first step should have been to call the police.
Apropos of this post yesterday, if we really want for things to get better, then we need to start treating crimes as crimes. It's not the school's job to enforce the law. All they can do is suspend students, and sometimes expel them under extreme circumstances. But it's law enforcement's job to, you know, enforce the law. And it's everyone's job to call the police first when a crime takes place.