Have a very merry Christmas
Timothy Kincaid
December 24th, 2013
Considering all the excitement of the past week, Christmas seems almost anticlimactic. But here's wishing that your joys at Christmas are as wondrous as the lead up has been.
Who is the real Santa Claus?
Timothy Kincaid
December 25th, 2010
In 1947 Christmas classic Miracle on 34th Street, an elderly store Santa declares that he is Kris Kringle, the real Santa Clause. Seeing something special in Kris, attorney Fred Gailey seeks to keep him from being declared mentally incompetent and a menace to society by proving in court that he truly is Santa Claus. And in the process he finds an authority to which to appeal to make his case: the US Post Office.
Again this year the US Post Office has somehow found Santa Claus alive and well in New York City. The Times tells us how.
Merry Christmas – 2010
Timothy Kincaid
December 24th, 2010
My Christmas 2008
Timothy Kincaid
December 26th, 2008
This year was one of both pleasant and challenging experiences.
On Christmas Eve, I found myself at the home of a lovely woman. I was having a wonderful time when this woman's son's girlfriend announced that she had voted for Proposition 8. This was said loudly and proudly to the four gay people in the room.
I found myself unsure what to do. Frankly, I was shocked. I tried to pull myself out of the group and the girl came over to explain her position. She thought, "If they let two men marry, they might as well let three or four".
Now this was coming from a girl who was waiting for the father of her daughter to finish Christmas Eve with his two other girlfriends, one of whom he lived with and the other of whom is pregnant. I found it more than a little perplexing that she felt entitled to an opinion about the legal rights of gay relationships.
And any efforts to make her realize that this was not abstract or theoretical but that she had voted to deny rights to people right there in the room only yielded her polygamy response. I finally realized that there was not going to be a rational meeting of minds and settled for the agreement that discrimination is not pleasant to the recipient, regardless of the reasons – though no empathy was present in that concession.
We went on with the evening – a meeting of very different cultures – and I found that I did enjoy the night. I even found that I enjoyed this particular girl.
I wonder if my response was correct.
I was a guest in someone's home and at no point did anyone treat me with overt bigotry. Yet, someone sat and looked me in the face and told me that she had voted to make me inferior. Proudly. And no argument would sway the certainty of her position.
On the other hand, Christmas Day was delightful and without any conflict. It was a gathering of gay men (and a straight woman) for a delicious dinner, conversation, and watching (or, really, talking over) movies.
We also found that Oxygen On Demand had a karaoke channel which had Christmas songs. And I think the high point of the day was belting out Christmas Carols and seeing black and white, Christian and Jewish and Muslim and Native, singles and couples, all joining together in trying to reach the high notes on O Holy Night (Celene Dion version).
I hope that all of you enjoyed the holiday as much as I did.
Have Yourself A Merry Little Christmas
Jim Burroway
December 24th, 2008
Judy Garland's 1963 Christmas special:

With Jack Jones, daughter Liza, and tap dancing Santas:

With Mel Torme:

What Do You Want For Christmas?
Jim Burroway
December 24th, 2008
Now you've done it. You've waited until the last minute. What's left? It's Slinky!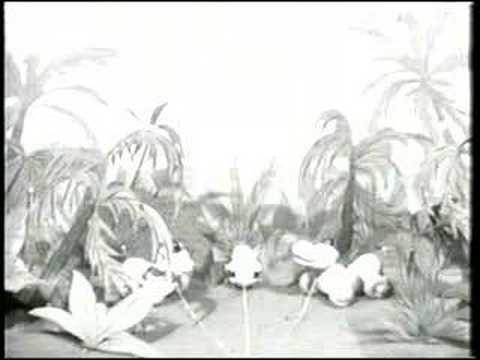 More Christmas ideas here.
What Do You Want For Christmas?
Jim Burroway
December 23rd, 2008
This amazing toy brought no end of entertainment to our family in 1978.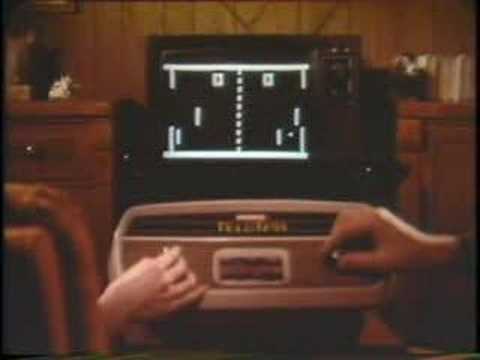 More Christmas ideas here.
What Do You Want For Christmas?
Jim Burroway
December 22nd, 2008
I'm 47 years old, and this is still at the top of my list.
More Christmas ideas here.
What Do You Want For Christmas?
Jim Burroway
December 22nd, 2008
It all started at the dance…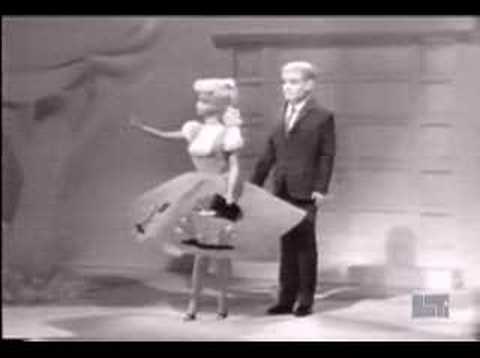 More Christmas ideas here.
What Do You Want For Christmas?
Jim Burroway
December 21st, 2008
Some games are timeless.
More Christmas ideas here.
What Do You Want For Christmas?
Jim Burroway
December 20th, 2008
The iPod generation has nothing on this.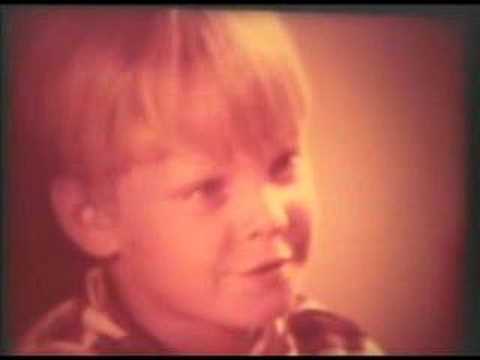 More Christmas ideas here.
What Do You Want For Christmas?
Jim Burroway
December 19th, 2008
Before potatoes were plastic –
More Christmas ideas here.
What Do You Want For Christmas?
Jim Burroway
December 19th, 2008
I wonder if this is where Thomas Kinkade got the idea of "beautiful pictures with light."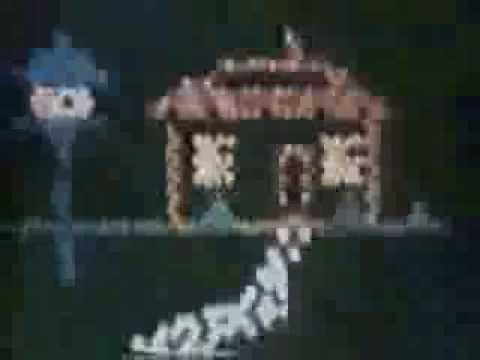 More Christmas ideas here.
What Do You Want For Christmas?
Jim Burroway
December 18th, 2008
I need a Coke. Bad.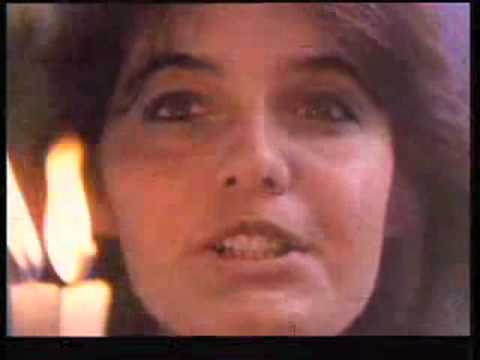 What Do You Want For Christmas?
Jim Burroway
December 18th, 2008
This one's for Wayne Besen
.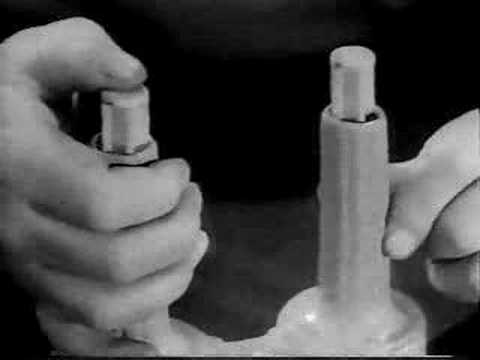 What Do You Want For Christmas?
Jim Burroway
December 17th, 2008
Will he be a dream or a dud?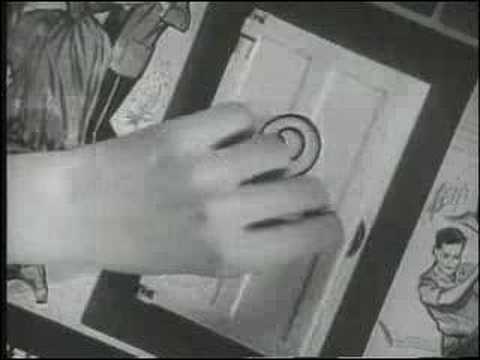 Dan's Christmas Past Wish List
Daniel Gonzales
December 25th, 2007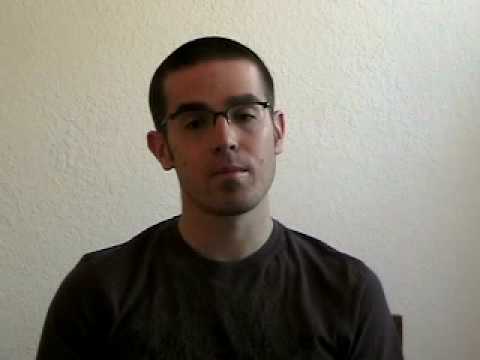 Letter to Santa from Christmas Future
A letter from 2027
Jim Burroway
December 25th, 2007
Dear Santa,
I have to admit that I'm not very good at writing these kinds of letters. It's not that there aren't things I want for Christmas, but the kinds of things I'm usually tempted to ask for aren't the sort of things that elves are equipped to deliver. You know, things like world peace and brotherhood among all people, stuff like that.
I remember the last time I wrote a Santa letter was probably back in '14, or '15 or so, when I thought things were getting kinda boring and complacent in this country. It's not that things were going swimmingly well, but that we were losing our energy. It seemed we were tired of arguing over the same things year after year. The culture war had taken its toll and people were looking for peace wherever they could find it.
Little did we know that by January of 2017, we'd be looking at the start of the Rick Scarborough administration and the newly formed Christocrasts muscling their way into Capital Hill. Good Lord, what a disaster! I'm just glad it was mercifully short. I don't think we would have survived a whole term of that mess, let alone a second one.
And so here it is, 2027, and even though president Afleck's second term is about to enter its last full year, we're just now starting to see things getting back to normal. Normal, I've learned, may be relative, but it's also not too bad.
It just goes to show, you should always be careful what you wish for. That's a lesson we all should learn.
It's like when the Castro neighborhood of San Francisco emptied itself of its gay and lesbian population due to assimilation. There were an awful lot of people lamenting the end of gay culture and were looking for a way to preserve some remnant of it. For posterity, I suppose. But I still can't get over the sheer stupidity of having Universal Studios buy up all the property so they could turn it into "Castro USA!" If I could ask for anything, it would be for the whole thing to end up in bankruptcy court with its chorus line of Harvey Milk impersonators and all.
But like I said, these aren't the kinds of things that traditionally emerge from elfin workshops. If I had to stick to those sorts of things, I guess I could ask for a real disco ball now that disco is making it's fourth comeback. I've decided I'm not going to pretend that I'm too good for it like I did the first three times it came around. Or I might ask for a '18 Ford Crown Victoria. Not that Crown Vics were ever my style, but who knew people would get so teary-eyed over the last production gasoline-powered car in North America?
But if I had all the material tchotskies in the world, I still wouldn't feel satisfied. And I guess that brings me to my real point in all this. Christmas isn't about personal satisfaction, is it? We can lament our lack of material goods, and we can decry the current state of culture or politics, But no matter how bad they may be they're still only a symptom of a much larger issue.
So if there was just one thing I'd really want to ask for, it's something to take care of that big picture problem: for everyone to treat each other the way they would want to be treated. It's such a simple request. Not to get too preachy here, but "Do unto others as you would have them do unto you." is a pretty good rule to live by. And that fits no matter who you are or what side of any issue you're on.
Just think, if everyone were to take it to heart (and I include myself in this), imagine how much better off we all would be. And think of how much heartache, anger, and strife we all could have avoided in our lives — not just as individuals, but as a nation. We wouldn't have avoided the culture wars, but we might have been able to find a third way through it if we had remembered that simple little rule.
So in the end, that's really all I want for Christmas. The Golden Rule. Come to think of it, that's what I ever wanted. Good luck with that one, Santa. I'm afraid that's something we're going to have to work on ourselves.
Maybe it's time to start a list of New Year's resolutions instead.
Timothy's Wishes For The Christmas Present
Daniel Gonzales
December 24th, 2007