HSBC bank wants you to plan for your life together
Timothy Kincaid
February 1st, 2016

We have reached the place where the benefit of being seen as supporting equality far outweighs any disgruntlement from social conservatives. Sure the handful of men who call themselves One Million Moms will likely protest, but everyone else – including those who think as they do – will either smile or shrug and go on with their lives.
Corporations, who spend big bucks on market research, know this well. Perhaps someone ought to let the GOP presidential candidates in on the secret.

(thanks to Ben for the tip)
Thanks, YouTube
Timothy Kincaid
June 26th, 2015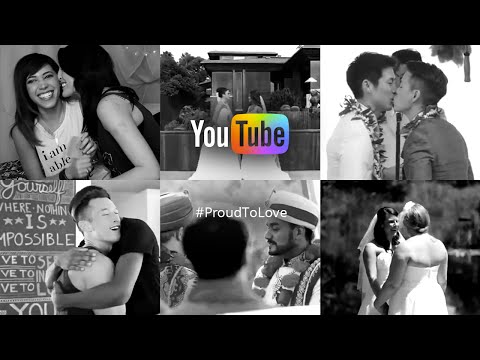 (p.s. hey anti-gays, you're outraged. you probably should boycott youtube.)
This ad is going to give Franklin Graham a headache
Timothy Kincaid
June 12th, 2015
Last week Franklin Graham, the President of the Billy Graham Evangelical Association, announced that he's moving the group's accounts from Wells Fargo to BB&T Bank because Wells ran a commercial featuring a lesbian couple adopting a little deaf girl.
Well he's really not going to like this ad from Tylenol.
See that middle finger that Corporate America is waving in your face, Franklin? Get used to it.
Daddy needs a new pair of shoes
Timothy Kincaid
November 20th, 2013
And this time I think they'll be Nike. (Portland Business Journal)
Nike Inc. has formed a PAC to support marriage equality and seeded it with $280,000 from the company and its executives.

"We are committed to diversity and inclusion and strive to treat our employees equally," the company said in a statement. "We believe that diversity drives innovation and allows us to attract and retain world class talent. For Oregon businesses to attract and retain the best talent, we need fair and equitable laws that treat all Oregonians equally and prevent discrimination."
This additional boost of funds shows the seriousness with which Oregon business, activist, and faith alliance have towards overturning Oregon's constitutional ban on same-sex marriage. Currently Oregon United for Marriage has collected 115,080 signatures of the 116,284 needed to get on the 2014 ballot (though they will need to collect a healthy margin to allow for some invalidations).
Last week the Oregon Episcopal Diocese voted overwhelmingly in favor of marriage equality, joining many ministers and churches from UCC, Methodist, Lutheran, Presbyterian, Jewish and other faith groups.