The Daily Agenda for Tuesday, June 10
Jim Burroway
June 10th, 2014
TODAY'S AGENDA is brought to you by:

Harry's Back East was a longtime gay bar whose origins went back to at least 1968. In 1971, the weekly newsmagazine GAY called it "the busiest bar in New York any night." It probably owed its popularity to its reputation as a simple, laid-back and friendly establishment. At least one story has it that Judy Garland paid a visit there in 1969 shortly before she died. The front bar area was a narrow space, with a very long bar in front that ran the length of the front room and just about every item imaginable hanging from its ceiling — toys, dolls, musical instruments, you name it. In the back was a dance floor, adorned with a disco ball and a large red light connected to a light switch at the front bar that the bartender could flip whenever the cops came in. When the red light came on, that was everyone's signal to stop dancing together and act innocent — whatever that meant — lest the cops start arresting them for "lewd" conduct. If the owners were current on their bribes, then the cops would leave, the red light would go out, and everyone would go back to doing whatever they were doing before they were so rudely interrupted. But if the bribes had gone unpaid, the cops would stay and become a general nuisance, making everyone uncomfortable until either all the patrons left or the owner arrived and paid up. Harry's survived that era and soldiered on until 1982 when it finally closed. The location's latest incarnation appears to have been a restaurant that has recently closed.
TODAY IN HISTORY:
► Ontario Registers First Same-Sex Marriage in North America: 2003. Nearly a year earlier, on July 22, 2002, the Ontario Superior Court issued a 3-0 ruling in the case of Halpern et al. v. Canada, finding that restricting marriage to opposite-sex couples violated the equality provisions of the Charter of Rights. While also finding that current statutes didn't prohibit same-sex marriage, the court stayed its ruling for two years to give the federal government time to pass legislation implementing same-sex marriage. The plaintiffs, seven same-sex couples who were suing for the right to marry, appealed the lower court's stay and asked that the decision take effect immediately. On June 10, 2003, the Court of Appeals for Ontario agreed, and struck down the lower court's stay, and that afternoon Michael Stark and Michael Leshner became the first gay couple to legally marry.
The next day, the Attorney General of Ontario announced that he would comply with the ruling. But while the Ontario Appeals Court ruled on Canadian law, its jurisdiction was limited to Ontario. Nevertheless, the province was the first jurisdiction in North America to provide same-sex marriage. (Massachusetts wouldn't begin marrying until almost a year later: see May 17.) On February 24, the provincial legislature enacted Bill 171, ("An Act to amend various statutes in respect of spousal relationships") which cleaned up several Ontario laws to bring them into accord with the court rulings. Meanwhile, other provincial courts began issuing similar rulings — British Columbia in 2003; Quebec, Yukon Territory, Manitoba, Nova Scotia, Saskatchewan, and Newfoundland and Labrador in 2004; and New Brunswick in 2005. By the time Parliament enacted marriage equality nationwide in July of 2005, only Alberta, Prince Edward Island, Nunavut and Northwest Territories had yet to act on marriage equality.
TODAY'S BIRTHDAYS:
► Anita Berber: 1899-1928. She lived fast and died young, and along the way came to epitomize the anything-goes attitude of the Weimar Republic. She moved to Berlin at the age of 16 to become a cabaret dancer and a film dancer by the age of 20. Audiences took her art quite seriously early in her career as one of the pioneers of modern expressive dance. Some of her dances were set to music by Claude Debussy, Richard Strauss, and Camille Saint-Säens, and she was known for her erotic gestures and exotic costumes — or no costumes at all.
Her nude dancing and androgynous-for-the-era looks — she bobbed her hair and died it fiery red — those things alone would have been the chatter classes plenty to chatter about. Klaus Mann described her this way: "One dances hunger and hysteria, fear and greed, panic and horror… Anita Berber —- her face frozen into a garish mask under the frightening locks of the scarlet coiffure —- dances the coitus." Shocking the seen-it-all Weimar audiences wasn't an easy thing to do, but Berber's increasingly macabre performances soon earned her the nickname, "The Priestess of Depravity." Her Dances of Depravity, Horror and Ecstasy included dances with such titles as "Byzantine Whip Dance," Cocaine," "Morphine," and "Suicide."
But after a while, audiences began dismissing her work as exhibiting nothing more than shock value. Her off-stage behavior only reinforced her notoriety, thanks to her enthusiastic bisexually, insatiable sexual appetite, legendary drug use, and the rough crowd of boxers, prostitutes and homosexuals who she partied with. She spent her evenings touring the city's clubs wearing nothing but her trademark makeup and nothing more except a sable coat, which she would have a waiter ceremoniously  remove. Her antique brooch carried her nights' supply of cocaine, but her favorite drug was a mixture of absinthe and ether, which she mixed in a bowl and swirled about with a white rose before eating the pedals. While dancing in Zagreb, she publicly insulted the Yugoslav King and spent six weeks in prison. Her three short (mostly sham) marriages only added to her provocative image. By the time Otto Dix immortalized her on canvas in 1925, he offered a searing portrayal of her dissipative lifestyle, showing a woman who looked much, much older than her twenty-six years. In the summer of 1928, she collapsed on the stage of a Beirut nightclub and was diagnosed with tuberculosis. With her body already ravaged by years of drug use, she didn't last the year. When she died in November, a friend said that "she had the mask of a mad old hag." She was buried in a pauper's grave.
► Judy Garland: 1922-1969. A straight friend of mine, shortly after I came out to him, asked me to explain "the Judy Garland thing." What was I to say? The Rainbow reference seemed obvious to me — Somewhere Over the Rainbow, the rainbow flag — but that didn't explain why she meant so much to so many generations of gay men. (I would later learn that the rainbow flag was meant to symbolize diversity, not Judy Garland. Silly me.) I then turned to the song's lyrics, but it turns out they are incredibly simple — almost a throw-away. So it's not the song itself either. Instead, I think the explanation begins with how she sang about her yearning to find a land of happiness somewhere over there, where "the dreams that you dare to dream really do come true." And if birds can fly overt there, "why then, oh why can't I?"
Why can't I? – that's the plaintive refrain that every LGBT person has uttered at some of the most painful moments of their lives, at least for those who spent any significant time in the closet. Judy's life also had its painful moments, including a marriage to the barely-closeted gay director Vincente Minnelli, a nervous breakdown, morphine addiction, alcohol problems, you name it. But her Carnegie Hall comeback concert in 1961 was called by many "the greatest night in show business history." The resulting two-record recording, Judy At Carnegie Hall,
spent thirteen weeks on Billboard's number one spot and won four Grammies. If you've never heard it, you are missing out on a night of mutual love between Judy and a house full of "friends of Judy." And it's that resilience which, I think, explains the "Judy Garland thing" more than anything else.
That and those ruby shoes.
► Maurice Sendak: 1928-2012. He was known for more than a dozen books he wrote and illustrated himself, most famously his 1963 best-seller Where the Wild Things Are
, which revolutionized the children's book genre and established his career. But that wasn't his favorite book. That would be 1981′s Outside Over There
. Nor was it his most controversial book. That would be his 1970 award-winning In the Night Kitchen
, about a boy who dreams of flying to a magical kitchen. The boy also happens to lose his clothes early in the book, and images of a naked flying boy placed the book on the American Library Association's list of "frequently challenged and banned books." In September 2011, HarperCollins published Sendak's Bumble-Ardy
, his first new book in 30 years.
Sendak remained publicly closeted most of his life, despite a fifty year enduring relationship with his partner, psychoanalyst Dr. Eugene Glynn. Sandak wasn't even out to his parents, Polish Jewish immigrants whose relatives died in the Holocaust. "All I wanted was to be straight so my parents could be happy," he once said. "They never, never, never knew." Glynn died in May 2007, and Sendak came out in a 2008 interview, saying that the idea of a gay man writing children books would have hurt his career when he was in his 20s and 30s. But when Sendak died in 2012 at the age of 83, he was hailed by The New York Times as "the most important children's book artist of the 20th century." Another picture book, My Brother's Book
, was posthumously releasedin 2013.
► 40 YEARS AGO: Dustin Lance Black: 1974. Growing up in a Mormon family, Black's early childhood included fears of going straight to hell. "I had my first crushes on a boy neighbor when I was like six, seven. I knew what was going on, I knew I liked him, but what Texas did and what the culture of growing up Mormon, growing up military [reinforced], was, the very second thought I had, 'I really like that boy, and it's not just as a friend,' the very second thought was, 'I'm sick, I'm wrong, I'm going to hell. And if I ever admit it, I'll be hurt, and I'll be brought down.'" No wonder he became withdrawn, intensely shy, and had thoughts of suicide. "I was a pretty dark kid, because I had an acute awareness of my sexuality, and was absolutely convinced that I was wrong."
He says that darkness lifted when he went off to college, came out during his senior year and graduated with honors from UCLA's School of Theater, Film and Television. Much of his career as a screenwriter, director, and producer has touched on LGBT themes. In 2000, he wrote and directed the gay romance films The Journey of Jared Price
and Something Close to Heaven, followed by the documentary, On the Bus
, which followed six gay men on a road trip to Burning Man. But his own burning passion was the desire to bring the life of Harvey Milk to the screen. The problem for Black was how to convey the "emotional heartbeat" of the story:
"It was tough. It was clearly, in my mind, a gay movie. I wasn't so interested in the politics, I wasn't so interested in Dan White; I was interested in this man who, to me at least, was a father figure to his people — to people who lost their fathers, their parents and their families because of their sexuality. Here was this father figure, and it was something I craved!"
Milk was a critical and commercial success, and Black won the Oscar for Best Original Screenplay in 2009.
Black has turned his writing skills to other topics as well. He leveraged his Mormon background as one of the screenwriters (and the only Mormon writer) for HBO's Big Love, and he wrote the sceenplay for 2011′s J. Edgar
. In 2010, Black narrated the documentary 8: The Mormon Proposition, which portrays the heavy investment made by the LDS church in California's Proposition 8. In 2011, Black wrote the play 8, which is based on the actual transcripts in the Perry v. Schwarzenegger trial (now Hollingsworth v. Perry), the federal court challenge against Prop 8. Black wrote the play after a federal court blocked the release of the trial's video recordings. (Black is a founding board member for the American Foundation for Equal Rights, which brought the suit against Prop 8.) Black has been in the news again lately, after Olympic diver Tom Daley came out in December because "I met someone and it made me feel so happy, so safe, and everything just feels great." That someone was Black, and the two now live together in London.
If you know of something that belongs on the agenda, please send it here. Don't forget to include the basics: who, what, when, where, and URL (if available).
And feel free to consider this your open thread for the day. What's happening in your world?
The Daily Agenda for Monday, June 9
Jim Burroway
June 9th, 2014
TODAY'S AGENDA is brought to you by:

The Pier was a two-story club, originally with a restaurant downstairs and a dance bar upstairs. The restaurant had a peculiarly 1970s novelty: telephones at each table with a unique phone number so people could call each other at different tables. While phones like these were novelty gimmicks at straight bars and restaurants, at the Pier they served a particular purpose, where the phones were used to circumvent old liquor laws which required patrons to remain seated at a table with their drinks. Later, the restaurant was renovated out of existence and the Pier became a two-story disco with a staircase connecting the two floors. Today, the building houses a gay entertainment complex consisting of two clubs: a drag bar downstairs (Zigfield's), and a male strip club upstairs (Secrets).
TODAY IN HISTORY:
► Newsweek on "Homosexuals in Uniform": 1947. "Although Army regulations strictly forbade the drafting of homosexuals, scores of these inverts managed to slip through induction centers during the second world war. Between 3,000 and 4,000 were discharged for this abnormality; others were released as neuropsychiatric cases. Last week, with most of the records on homosexuals tabulated, Army medical officers, for the first time, summed up their strange story."
That strange story, in retrospect, was that gay people came from all walks of life. But in 1947, neither the Army nor Newsweek in its June 9, 1947 story could wrap their heads around that fact. Newsweek was also surprised to learn that gays were, on average, intelligent, not particularly feminine, and "as a whole, these men were law-abiding and hard working. In spite of nervous, unstable and often hysterical temperaments they performed admirably as workers. Many tried to be good soldiers." If gay soldiers were "nervous," that undoubtedly came from the consequences of being found out. "Once this abnormality was detected, the man was usually evacuated by the unit doctors to a general hospital where he received psychiatric treatment while a military board decided whether or not he was reclaimable. A good number begged to be cured, but doctors usually doubted their sincerity, and recommended discharge."
But being discharged was far from the end to these soldiers' problems. During the first half of the war, they were brought up on court-martial, punished and dishonorably discharged. But by 1943, courts-martial were overwhelmed by the rising caseload, so the Army decided to let them go with an administrative "blue" discharge — neither honorable or dishonorable, and so named for the color of paper they were printed on.
The suspiciously vague nature of blue discharges made it very difficult when these soldiers hit the job market. In an economy where nearly every able-bodied man served, one's discharge papers were as important to obtaining a job as a diploma or good references. In fact, discharge papers were considered among the most important references one could have — from Uncle Sam himself. And when the vast majority of those job applicants could present their honorable discharges to their prospective employers, these blue discharges stood out, and not in a good way. On top of that, the Veterans Administration routinely denied benefits to blue discharge holders, despite the law's explicit language stating that only dishonorable discharges were grounds for denial of benefits. As of July 1, 1947, the situation was about to get worse: "Instead of leaving the service with the vague and protective 'blue' discharge, the homosexuals who had not been guilty of a definite office would receive an 'undesirable' discharge."
► Congress Allows Indefinite Confinement of "Sexual Psychopaths" in Washington, D.C.: 1948. The nation's capital had experienced explosive growth through the New Deal and World War II. And in the relatively short time period, the sleepy Southern town became a major bustling East Coast city, with all of the attendant problems and anxieties which comes with rapid urban growth. Among those anxieties were worries over a declining moral environment in the growing city. In response, Congress passed and the President Harry Truman signed Public Law 615 on June 9, 1948 which provided for the indefinite interment and treatment for "sexual psychopaths" in the District. (Before D.C. was given Home Rule with an elected mayor and council in 1973, the district was ruled directly by Congress and administered by a three-person appointed commission.) The Miller Act, as it was popularly known, defined a "sexual psychopath"  as a:
"person, not insane, who by a course of repeated misconduct in sexual matters has evidenced such lack of power to control his sexual impulses as to be dangerous to other persons because he is likely to attack or otherwise inflict injury, loss, pain, or other evil on the objects of desire."
The act specifically excluded rape or assault with intent to rape. Those charges were handled as normal criminal complaints. But according to this new law, the U.S. Attorney was empowered to initiate proceedings against anyone else — even if they hadn't been charged with a crime — to have them committed to St. Elizabeth's Hospital until the superintendent "finds that he has sufficiently recovered so as not to be dangerous to other person." The act refers to the individual as "the patient", not the accused or the defendant. It was the sole prerogative of the U.S. Attorney, after reviewing "information… from any source" to decide whether to initiate proceedings. And  those proceedings were civil proceedings, not a criminal one with constitutional guarantees against self-incrimination that a criminal procedure would guarantee. Instead, the accused "patient" was required to submit to an examination by two psychiatrists and was required to answer their questions which became part of the official record.
The law's wording suggested the aim was to keep dangerous people off the streets, but the vague definition of "sexual psychopath" left the door open to all sorts of abuse. U.S. Attorney Sidney Sachs, who helped draft the legislation, recalled in 1964 as a guest speaker at a conference of the East Coast Homophile Organizations (ECHO) — this was long after he left the Justice Department for a position in private practice — that the law was an open invitation to abuse:
"Though it's not right," Mr. Sachs admitted, the courts generally take the path of least resistance when the mental condition of someone accused of sex crime "comes into question": they commit him to Washington's mental hospital. There the  overworked psychiatrists "write brief reports" on the person. And when his trial comes up, it's "just perfectly understandable then" that the doctors' judgment is chiefly relied on.

A women in the audience challenged the merit of the Miller Act by pointing out — and Mr. Sachs had to agree — that condemnation to psychiatric incarceration is potentially worse than jail because the person could languish in a mental hospital forever. Then a man bluntly asked the prime question: "Would I, as a habitual practicing homosexual, be called a sexual psychopath?" "I think that you would be," Mr. Sachs replied. Yet, he reminded us, "everything that's on the books that is oppressive to homosexuals is not carried out to the letter."
According to a paper read at a meeting of the American Psychiatric Association in 1950, the law's reach did, in fact, extended to "habitual practicing homosexuals" in consensual relationships. Dr. Francis Tartaglino of St. Elizabeth reported that as of March 1, 1950, twenty-four patients had been admitted to the hospital's maximum security ward under this new law, "including 2 non-coercive homosexuals and 1 aggressive sodomist."
[Sources: Bernard A. Cruvant, Milton Meltzer, Francis J. Tartaglino. "An institutional program for committed sex deviants." American Journal of Psychiatry 107, no. 3 (September 1950): 190-194.
Lily Hansen, Barbara Gittings. "East Coast Homophile Organizations -- Report '64. Part Two: Highlights of ECHO." The Ladder 9, no. 4 (January 1965): 10-11.]
TODAY'S BIRTHDAY:
► Cole Porter: 1891-1964. American songwriters could match the sophistication, wit, and discreet naughtiness of Let's Do It (1928), You Do Something To Me (1929), Love for Sale (1930), Anything Goes (1934), Let's Misbehave (1937), Well Did You Evah! (1939) or Too Darn Hot (1948). That barely scratches the surface of Porter's musical output. He was born to a wealthy family in Peru, Indiana, and after graduating from an exclusive prep school, he studied law, first at Yale (where he wrote two of Yale's football fight songs that are still played today), then at Harvard for his graduate studies. But after finally deciding that he was more interested in music, he left Harvard Law and enrolled in Harvard's music program. In 1917, he moved to Paris to lend his hand at the war effort, and where his luxury Paris apartment became the scene of lavish parties.
That was where he met Linda Thomas, a rich Kentucky divorced socialite who was eight years his senior. She was reportedly aware of Porters homosexuality — his affair with Ballet Russes star Borish Koncho in 1925 wasn't much of a secret — but they both found marriage mutually advantageous. For Porter, a wife like Linda afforded a respectable heterosexual front, and for Linda, Porter's success and growing fame only enhanced her social position. And besides, he was genuinely kind to her, which was very unlike her abusive first husband.
In 1928, Porter returned to Broadway, where he found considerable success and offers from Hollywood. The Porters moved there in 1935, but Linda didn't appreciate Cole's increasingly open dalliances with other men. She moved back to their home in Paris, and Porter became about as openly closeted as any other Hollywood A-gay. A severe horse riding accident in 1937, which left Porter with a permanently-crippling leg injury, brought the Porters back together, but they reconciled with an apparently renewed understanding. Linda was more than just a beard to Porter: by all accounts they were very close, at least in a spiritual or emotional sense. Yet throughout their marriage, Porter also had significant relationships with several men, including Boston socialite Howard Sturges, architect Ed Tauch (who inspired "Easy to Love"), choreographer Nelson Barclift (who inspired "You'd Be So Nice To Come Home To"), actor Robert Bray, and longtime companion Ray Kelly, to whose children Porter left half of his royalties when he died in 1964. (Linda preceded him in death ten years earlier.) Porter's life was significantly de-gayed in the 2004 biopic De-Lovely: The Cole Porter Story
with Kevin Kline in the starring role. William McBrien's 1998 biography
however provides a much more complete picture of Porter's life.
If you know of something that belongs on the agenda, please send it here. Don't forget to include the basics: who, what, when, where, and URL (if available).
And feel free to consider this your open thread for the day. What's happening in your world?
The Daily Agenda for Sunday, June 8
Jim Burroway
June 8th, 2014
TODAY'S AGENDA:
Pride Celebrations This Weekend: Albany, NY; Athens, Greece; Bergen, Norway; Boston, MA; Birmingham, AL; Charleston, WV; Cheyenne, WY; Davenport, IA; Detroit, MI; Des Moines, IA; Edmonton, AB; Hannover, Germany; Indianapolis, IN; Innsbruck, Austria; Los Angeles, CA; Ljubljana, Slovenia; Maplewood/South Orange, NJ; Milwaukee, WI; Oxford, UK; Philadelphia, PA; Plano, TX; Salt Lake City, UT; Söderhamn, Sweden; Washington, DC.
Other Events This Weekend: AIDS Walk, London, UK; Cinépride LGBT Film Festival, Nantes, France; Gay Days Disney, Orlando, FL; Seoul LGBT Film Festival, Seoul, South Korea; Tel Aviv LGBT International Film Festival, Tel Aviv, Israel.
TODAY'S AGENDA is brought to you by:

The Second Landing was named for the fact that it was on the second floor of a building that also housed the Aquarius lounge, a straight stripper bar. It was popular with young Latinos looking for older men, and older men looking for young Latinos. It stayed open until 5:00 a.m., which gave everyone plenty of time to find each other. The Second Landing closed down sometime in the 1980s. The building was torn down and replaced with a Walgreens, more or less as what happens everywhere else in America.
TODAY IN HISTORY:
► Florida Bans Gay Marriage and Adoption: 1977. Florida's gay community took a triple whammy today. Just one day after Miami voters overwhelmingly sided with Anita Bryant to rescind an anti-discrimination ordinance, Governor Reuben Askew (D) signed into law additional two anti-gay measures affecting gay people statewide. The first banned same-sex marriage and the second banned gay adults from adopting.
State Sen. Curtis Peterson, (D-Eaton Park) sponsored both bills, and said that the new laws tell homosexuals, "We are tired of you and wish you would go back in the closet." He continued: "The problem in Florida is that homosexuals are surfacing to such an extent that they are infringing on average, normal people who have a few rights, too." The bills sailed through the legislature with little opposition and became effective immediately upon Askew's signing.
In 2008, Florida voters made same-sex marriage even more illegaler when they passed Amendment 2. In 2010, a Florida appeals court upheld a lower court ruling that found the adoption ban unconstitutional.
► First Gay Days at Disney World: 1991. It started as a very modest idea: a time for about 3,000 gays and lesbians in central Florida to enjoy a day at Orlando's top attraction — and to become more visible. "Twenty years ago, there were hardly any visible portrayals of our community other than the pride parades," Chris Alexander-Manley, president of Gay Days Inc., told Time in 2010. He was also one of the volunteers who helped organize the first event in 1991. He said, that the media tended to show "the drag queens and the extremes, the leather people, but that's only a small part of the overall community." To increase their visibility, gay attendees wore read shirts in the park. And it was that very visibility which caught the attention of anti-gay activists. The Southern Baptist Convention launched a boycott of all things Disney, despite the fact that Disney never sanctioned the event. Disney always instructed their employees to treat the first Saturday of June just like any other Saturday, which put the SBC in an odd position of, I guess, demanding that Disney ban red shirts or something.
Gay Days at Disney World has grown from that modest 3,000 assemblage to an estimated 150,000 participants in recent years. And with that growth the nature of the event has changed somewhat. There are still family events taking place catering to LGBT families, but they occur alongside pool parties, dance raves and other circuit party-style activities of a more specifically adult orientation. But within the confines of the park itself, it's all about Mickey Mouse and Magic Mountain and getting the kids in line for the spinning teacups. It just so happens that Gay Days at Disney is going on this very weekend. And despite ongoing grumbling from social conservatives — Disney typically issues refunds to families offended by the sight of red shirts — Gay Days continues to appeal to the kids in all of us.
TODAY'S BIRTHDAYS:
► Peter Jepson-Young: 1957-1992. The Vancouver, BC doctor was known to millions across Canada simply as Dr. Peter, host of a regular segment on the CBC's news broadcast called The Dr. Peter Diaries. That platform made Dr. Peter the country's best-known educator for AIDS and HIV awareness. Dr. Peter's approach was uniquely personal: he documented, on his own program, his experiences both as a doctor and as a person with AIDS. He began his weekly segment in 1990, after he was unable to continue his medical practice because of his deteriorating health. He brought a sense of humor to his weekly video diaries, and his frank discussion of AIDS helped to break down stereotypes and stigma surrounding the disease. His Diaries continued for more than two years, until a few weeks before he died in November 1992. Shortly before he died, Dr. Peter had also established the Dr. Peter AIDS Foundation to provide care for people with HIV/AIDS.
In 1993, the CBC and HBO jointly produced a 45-minute documentary, The Broadcast Tapes of Dr. Peter, which consisted of excerpts from his video diaries. It was nominated for an Academy Award for Best Documentary Feature. Today, all 111 episodes are available on the CBC's website.
► Mary Bonauto: 1961. If you're in a state where you're allowed to marry, then you have Mary Bonauto to thank. The civil rights attorney, lauded as "our Thurgood Marshal," has been working with the Gay & Lesbian Advocates & Defenders (GLAD) since 1990, playing key roles in methodically building the legal foundation through a series of court cases which eventually opened the doors, at least part way, to marriage equality for same-sex couples. As Roberta Kaplan told The New York Times in March 2013, "No gay person in this country would be married without Mary Bonauto."
Bonauto began her work at GLAD by litigating several employment discrimination, custody and free speech cases throughout New England. Seven years later, she was co-counselor for three Vermont couples seeking a marriage license. The goal was full marriage, but at that time it was still difficult to make a legal case. Instead, Baker v. Vermont compelled the Vermont legislature to enact the nation's first civil union law in 2000. The following year, Bonauto took another crack at marriage as lead counsel for Goodridge v. Department of Public Health. That led to the landmark 2003 decision by the Massachusetts Supreme Judicial Court which led the Bay State to become the first in the nation in marriage equality. She was also co-counsel in the Connecticut court case which prompted that state legislature to enact a civil union law.
Bonauto next set her sights set on Section 3 of the Defense of Marriage Act as lead counsel for Gill v. Office of Personnel Management, one of five federal cases which challenged DOMA's constitutionality. In that case in 2010, a Federal District Court in held that DOMA violated the U.S. Constitution's Equal Protection clause, and the First Circuit Court of Appeals upheld that decision. The case then went on to the U.S. Supreme Court, but the court chose to hear the appeal for Edith Windsor instead and that case ended up dooming DOMA in June 2013.
Bonauto is currently GLAD's Civil Rights Project Director. She lives in Portland, Maine with her wife and their twin daughters.
If you know of something that belongs on the agenda, please send it here. Don't forget to include the basics: who, what, when, where, and URL (if available).
And feel free to consider this your open thread for the day. What's happening in your world?
The Daily Agenda for Saturday, June 7
Jim Burroway
June 7th, 2014
TODAY'S AGENDA:

Marriages Continue in Wisconsin: Milwaukee and Madison. Soon after yesterday's ruling came down declaring Wisconsin's ban on same-sex marriage unconstitutional, the county courthouses in Madison and Milwaukee stayed open late last night to handle the rush for marriage licenses. This was something of a surprise since Federal District Judge Barbara B. Crabb's ruling wasn't accompanied by an injunction ordering the state to make marriage licenses available to everyone everywhere. That's not expected until sometime after June 16. Yet her decision did say that Wisconsin's prohibition on same-sex marriage was unconstitutional. So that seems to leave county clerks neither required nor prohibited from issuing licenses to same-sex couples. And so 68 couples got married at the Milwaukee County Court House, along with another 61 at the Dane County Court House in Madison. Both courthouses will reopen again this morning at 9:00 a.m.
Pride Celebrations This Weekend: Albany, NY; Athens, Greece; Bergen, Norway; Boston, MA; Birmingham, AL; Cambridge/Kitchener/Waterloo, ON; Charleston, WV; Cheyenne, WY; Davenport, IA; Dayton, OH; Detroit, MI; Des Moines, IA; Edmonton, AB; El Paso, TX; Fresno, CA; Hannover, Germany; Honolulu, HI; Indianapolis, IN; Innsbruck, Austria; Lille, France; Los Angeles, CA; Ljubljana, Slovenia; Maplewood/South Orange, NJ; Milwaukee, WI; Oxford, UK; Philadelphia, PA; Plano, TX; Rome, Italy; Salt Lake City, UT; Seoul, South Korea; Söderhamn, Sweden; Spencer, IN; Split, Croatia; Tulsa, OK; Washington, DC; Youngstown, OH.
Other Events This Weekend: Razzle Dazzle Dallas, Dallas, TX; Connecticut Gay and Lesbian Film Festival, Hartford, CT; AIDS Walk, London, UK; Cinépride LGBT Film Festival, Nantes, France; Gay Days Disney, Orlando, FL; AIDS Life Cycle, San Francisco to Los Angeles, CA; Seoul LGBT Film Festival, Seoul, South Korea; Tel Aviv LGBT International Film Festival, Tel Aviv, Israel.
TODAY'S AGENDA is brought to you by:
TODAY IN HISTORY:
► Miami Voters Rescind Gay Rights Ordinance: 1977. The Dade County Commission approved an ordinance in January of 1977 that would outlaw discrimination against gay people in employment, housing and public services (see Jan 18). Miami joined about 40 other communities around the nation had similar anti-discrimination laws in effect.
Reaction from local Christian conservatives was swift. Former beauty queen and Florida Orage Juice spokeswoman Anita Bryant learned about the ordinance when it was denounced from the pulpit at Northwest Baptist Church. She sprang into action, creating a group called "Save Our Children" to overturn the ordinance at the ballot box. Fearmongering about "access to children" would be the group's main focus. She told one audience, "Some males who would become teachers even want to wear dresses to work and flaunt their homosexuality in front of our children." To another, she warned,  "When the law requires you to let an admitted homosexual teach your children and serve as a role model for them, it's time to stop being so tolerant." She also blamed homosexuals for the weather. "Do you know why California has a drought? Because a Southern California city passed a gay rights ordinance. That's God's way of punishing civilizations that are tolerant of homosexuals."
Bryant's mean-spiritedness reportedly cost her a planned syndicated television series when producers backed away from the controversial singer. This gave her a chance to reveal her persecution complex. Declaring that "the blacklisting of Anita Bryant has begun," she claimed that in losing that job, "it destroys the dream that I have had since I was a child." Gay rights leader and local businessman Bob Kunst relished the irony. "She wants to cause gays to lose their jobs and she complains because she has lost a job. The lady is a hypocrite."
Days before the vote was to take place, Florida Gov. Ruben Askew was asked about the Miami campaign at a news conference. "If I were in Miami," he responded, "I would have no difficulty in voting to repeal that ordinance." He also said that he had no known gay people on his staff, and he wouldn't hire any. Askew had been seen as being among a new breed of open-minded Southern Democrats, and his name was often mentioned as a potential Presidential contender.
The final vote wasn't even close. When the special election came around, the final tally was 202,319 to just 89,562. Dade County voted overwhelmingly to jump onto Anita Bryant's bandwagon. Bryant responded, "The laws of God and the cultural values of man have been vindicated," and she announced that she would take her campaign to other cities across America.
If you know of something that belongs on the agenda, please send it here. Don't forget to include the basics: who, what, when, where, and URL (if available).
And feel free to consider this your open thread for the day. What's happening in your world?
The Daily Agenda for Friday, June 6
Jim Burroway
June 6th, 2014
TODAY'S AGENDA:
Pride Celebrations This Weekend: Albany, NY; Athens, Greece; Bergen, Norway; Boston, MA; Birmingham, AL; Cambridge/Kitchener/Waterloo, ON; Charleston, WV; Cheyenne, WY; Davenport, IA; Dayton, OH; Detroit, MI; Des Moines, IA; Edmonton, AB; El Paso, TX; Fresno, CA; Hannover, Germany; Honolulu, HI; Indianapolis, IN; Innsbruck, Austria; Lille, France; Los Angeles, CA; Ljubljana, Slovenia; Maplewood/South Orange, NJ; Milwaukee, WI; Oxford, UK; Philadelphia, PA; Plano, TX; Rome, Italy; Salt Lake City, UT; Seoul, South Korea; Söderhamn, Sweden; Spencer, IN; Split, Croatia; Tulsa, OK; Washington, DC; Youngstown, OH.
Other Events This Weekend: Razzle Dazzle Dallas, Dallas, TX; Connecticut Gay and Lesbian Film Festival, Hartford, CT; AIDS Walk, London, UK; Cinépride LGBT Film Festival, Nantes, France; Gay Days Disney, Orlando, FL; AIDS Life Cycle, San Francisco to Los Angeles, CA; Seoul LGBT Film Festival, Seoul, South Korea; Tel Aviv LGBT International Film Festival, Tel Aviv, Israel.
TODAY'S AGENDA is brought to you by:
TODAY'S BIRTHDAYS:
► Thomas Mann: 1875-1955. The German author, social critic and 1929 Nobel Prize winner mined the rich material of his own life and family for many of his novels, including the Buddenbrooks, The Magic Mountain, and A Death in Venice, the latter of which is credited with introducing homosexual themes in the general culture. Mann married in 1905 and had six children, but when his diaries were unsealed in 1975, they revealed his struggles with his sexuality. Mann's political views began on the conservative end of the spectrum, having supported the Kaiser Wilhelm II. But after the Great War, he became increasingly liberal, and his staunch support of democratic principles led naturally to his strident denunciations of Nazi policies. When Hitler came to power in 1933, the Manns were vacationing in Switzerland and they never returned. Mann settled in Southern California and recorded several anti-Nazi speeches which were broadcast during World War II by the BBC into Germany. After the war, he returned to Switzerland, where he died in 1955 of atherosclerosis.
► Harvey Fierstein: 1952. His acting debut was in 1971, when he appeared in Andy Warhol's only play Pork. He's most famous as the actor and playwright of the Tony Award-winning Torch Song Trilogy (1982), the story of a drag-performer's search for true love and family. He the wrote the book for La Cage aux Folles (1983) which garnered him another Tony Award. He won another Tony, this time for Best Lead Actor in a Musical for his role as Edna Turnblad in the Broadway version of John Water's Hairspray (2002). Film credits include the film version of Torch Song Trilogy and Woody Allen's Bullets over Broadway, and as Mrs. Doubtfire's makeup artist brother. He's also lent his distinctive gravelly voice to a number of cartoons, including a 1999 HBO special based on his children's book The Sissy Duckling, and guest appearances in The Simpsons and Family Guy. In 2012, he wrote the book for the stage version of Kinky Boots. His new play, Casa Valentina opened this year on Broadway and has been nominated for four Tonys, including Best Play.
If you know of something that belongs on the agenda, please send it here. Don't forget to include the basics: who, what, when, where, and URL (if available).
And feel free to consider this your open thread for the day. What's happening in your world?
The Daily Agenda for Thursday, June 5
Jim Burroway
June 5th, 2014
TODAY'S AGENDA:
Pride Celebrations This Weekend: Albany, NY; Athens, Greece; Bergen, Norway; Boston, MA; Birmingham, AL; Cambridge/Kitchener/Waterloo, ON; Charleston, WV; Cheyenne, WY; Davenport, IA; Dayton, OH; Detroit, MI; Des Moines, IA; Edmonton, AB; El Paso, TX; Hannover, Germany; Honolulu, HI; Indianapolis, IN; Innsbruck, Austria; Lille, France; Los Angeles, CA; Ljubljana, Slovenia; Maplewood/South Orange, NJ; Milwaukee, WI; Oxford, UK; Philadelphia, PA; Plano, TX; Rome, Italy; Salt Lake City, UT; Seoul, South Korea; Söderhamn, Sweden; Spencer, IN; Split, Croatia; Tulsa, OK; Washington, DC; Youngstown, OH.
Other Events This Weekend: Razzle Dazzle Dallas, Dallas, TX; Connecticut Gay and Lesbian Film Festival, Hartford, CT; AIDS Walk, London, UK; Cinépride LGBT Film Festival, Nantes, France; Gay Days Disney, Orlando, FL; AIDS Life Cycle, San Francisco to Los Angeles, CA; Seoul LGBT Film Festival, Seoul, South Korea; Tel Aviv LGBT International Film Festival, Tel Aviv, Israel.
TODAY'S AGENDA is brought to you by:

When this ad appeared in 1985, it had been well established among medical professionals that AIDS was caused by the Human Immunodeficiency Virus and that the virus was transmitted via the blood or semen and not by "a hug, holding hands, having a good talk, fixing dinner, or going for a drive." But fear persisted, both inside the gay community and outside, and it would still be many years before that message would take hold.
TODAY IN HISTORY:
► Pneumocystis Pneumonia — Los Angeles: 1981. The Centers for Disease Control and Prevention published this notice in the June 5, 1981 edition of the Morbidity and Mortality Weekly Report. The CDC was skittish about how to handle the report, knowing that if it's gay angle was too provocative or prominent, it might bring about adverse political consequences. The CDC's concerns about a rising political backlash against the gay community would soon be confirmed when the religious right seized found the new disease to be a handy cudgel. And so this report, the first clinical description of a new disease which we would later know as AIDS, appeared tucked inside on page two, with all references to homosexuality dropped from its title:
Pneumocystis Pneumonia — Los Angeles
In the period October 1980-May 1981, 5 young men, all active homosexuals, were treated for biopsy-confirmed Pneumocystis carinii pneumonia at 3 different hospitals in Los Angeles, California. Two of the patients died. All 5 patients had laboratory-confirmed previous or current cytomegalovirus (CMV) infection and candidal mucosal infection. Case reports of these patients follow.

Patient 1: A previously healthy 33-year-old man developed P. carinii pneumonia and oral mucosal candidiasis in March 1981 after a 2-month history of fever associated with elevated liver enzymes, leukopenia, and CMV viruria. The serum complement-fixation CMV titer in October 1980 was 256; in may 1981 it was 32.* The patient's condition deteriorated despite courses of treatment with trimethoprim-sulfamethoxazole (TMP/SMX), pentamidine, and acyclovir. He died May 3, and postmortem examination showed residual P. carinii and CMV pneumonia, but no evidence of neoplasia.

Patient 2: A previously healthy 30-year-old man developed p. carinii pneumonia in April 1981 after a 5-month history of fever each day and of elevated liver-function tests, CMV viruria, and documented seroconversion to CMV, i.e., an acute-phase titer of 16 and a convalescent-phase titer of 28* in anticomplement immunofluorescence tests. Other features of his illness included leukopenia and mucosal candidiasis. His pneumonia responded to a course of intravenous TMP/.SMX, but, as of the latest reports, he continues to have a fever each day.

Patient 3: A 30-year-old man was well until January 1981 when he developed esophageal and oral candidiasis that responded to Amphotericin B treatment. He was hospitalized in February 1981 for P. carinii pneumonia that responded to TMP/SMX. His esophageal candidiasis recurred after the pneumonia was diagnosed, and he was again given Amphotericin B. The CMV complement-fixation titer in March 1981 was 8. Material from an esophageal biopsy was positive for CMV.

Patient 4: A 29-year-old man developed P. carinii pneumonia in February 1981. He had had Hodgkins disease 3 years earlier, but had been successfully treated with radiation therapy alone. He did not improve after being given intravenous TMP/SMX and corticosteroids and died in March. Postmortem examination showed no evidence of Hodgkins disease, but P. carinii and CMV were found in lung tissue.

Patient 5: A previously healthy 36-year-old man with clinically diagnosed CMV infection in September 1980 was seen in April 1981 because of a 4-month history of fever, dyspnea, and cough. On admission he was found to have P. carinii pneumonia, oral candidiasis, and CMV retinitis. A complement-fixation CMV titer in April 1981 was 128. The patient has been treated with 2 short courses of TMP/SMX that have been limited because of a sulfa-induced neutropenia. He is being treated for candidiasis with topical nystatin.

The diagnosis of Pneumocystis pneumonia was confirmed for all 5 patients antemortem by closed or open lung biopsy. The patients did not know each other and had no known common contacts or knowledge of sexual partners who had had similar illnesses. Two of the 5 reported having frequent homosexual contacts with various partners. All 5 reported using inhalant drugs, and 1 reported parenteral drug abuse. Three patients had profoundly depressed in vitro proliferative responses to mitogens and antigens. Lymphocyte studies were not performed on the other 2 patients.

Reported by MS Gottlieb, MD, HM Schanker, MD, PT Fan, MD, A Saxon, MD, JD Weisman, DO, Div of Clinical Immunology-Allergy; Dept of Medicine, UCLA School of Medicine; I Pozalski, MD, Cedars-Mt. Siani Hospital, Los Angeles; Field services Div, Epidemiology Program Office, CDC.

Editorial Note: Pneumocystis pneumonia in the United States is almost exclusively limited to severely immunosuppressed patients (1). The occurrence of pneumocystosis in these 5 previously healthy individuals without a clinically apparent underlying immunodeficiency is unusual. The fact that these patients were all homosexuals suggests an association between some aspect of a homosexual lifestyle or disease acquired through sexual contact and Pneumocystis pneumonia in this population. All 5 patients described in this report had laboratory-confirmed CMV disease or virus shedding within 5 months of the diagnosis of Pneumocystis pneumonia. CMV infection has been shown to induce transient abnormalities of in vitro cellular-immune function in otherwise healthy human hosts (2,3). Although all 3 patients tested had abnormal cellular-immune function, no definitive conclusion regarding the role of CMV infection in these 5 cases can be reached because of the lack of published data on cellular-immune function in healthy homosexual males with and without CMV antibody. In 1 report, 7 (3.6%) of 194 patients with pneumocystosis also had CMV infection' 40 (21%) of the same group had at least 1 other major concurrent infection (1). A high prevalence of CMV infections among homosexual males was recently reported: 179 (94%) had CMV viruria; rates for 101 controls of similar age who were reported to be exclusively heterosexual were 54% for seropositivity and zero fro viruria (4). In another study of 64 males, 4 (6.3%) had positive tests for CMV in semen, but none had CMV recovered from urine. Two of the 4 reported recent homosexual contacts. These findings suggest not only that virus shedding may be more readily detected in seminal fluid than urine, but also that seminal fluid may be an important vehicle of CMV transmission (5).

All the above observations suggest the possibility of a cellular-immune dysfunction related to a common exposure that predisposes individuals to opportunistic infections such as pneumocystosis and candidiasis. Although the role of CMV infection in the pathogenesis of pneumocystosis remains unknown, the possibility of P. carinii infection must be carefully considered in a differential diagnosis for previously healthy homosexual males with dyspnea and pneumonia.

References

Walzer PD, Perl DP, Krogstad DJ, Rawson G, Schultz MG. Pneumocystis carinii pneumonia in the United States. Epidemiologic, diagnostic, and clinical features. Ann Intern Med 1974;80:83-93.
Rinaldo CR, Jr, Black PH, Hirsh MS. Interaction of cytomegalovirus with leukocytes from patients with mononucleosis due to cytomegalovirus. J Infect Dis 1977;136:667-78.
Rinaldo CR, Jr, Carney WP, Richter BS, Black PH, Hirsh MS. Mechanisms of immunosuppression in cytomegaloviral mononucleosis. J Infect Dis 1980;141:488-95.
Drew WL, Mintz L, Miner RC, Sands M, Ketterer B. Prevalence of cytomegalovirus infection in homosexual men. J Infect Dis 1981;143:188-92.
Lang DJ, Kummer JF. Cytomegalovirus in semen: observations in selected populations,. J Infect Dis 1975; 132:472-3.
The MMWR went out to thousands of doctors across the country, and to dozens of science and health reporters at the major newspapers. The Los Angeles Times quickly reported on the local story of five gay men who had died in L.A. hospitals, and speculated that the unusual pneumonia was somehow "related to gay life style." The San Francisco Chronicle's David Perlman did some digging and determined that the "mysterious outbreak of a sometimes fatal pneumonia" was also occurring in San Francisco and New York. So far, the new disease had only one name: Pneumocystis carinii pneumonia, or PCP, but it would quickly become apparent that PCP would be merely a symptom of a much more serious underlying immune deficiency.
A month later, the CDC, in another issue of MMWR, would add more information about additional PCP cases, and add an unusual skin cancer, Kaposi's sarcoma, as another condition that gay men were dying of (see Jul 3). That report spawned talk of a "gay cancer," which many in the gay community took to be a separate disease from PCP. The new underlying disease wouldn't get a semi-official name for almost another year, when it was mistakenly called GIRD, or Gay-Related Immune Deficiency, despite the fact that others who weren't gay were also coming down with the illness: Haitians, Africans, hemophiliac, intravenous drug users. It wasn't until mid-1982 when the CDC, which had refused to use GRID to describe the illness, coined the designation of Acquired Immune Deficiency Syndrome, or AIDS.
► 25 YEARS AGO: Republicans Conduct Whisper Campaign Against House Speaker: 1989. Just as Rep. Tom Foley (D-WA) was about to take the gavel from recently-disgraced former Speaker Jim Wright (D-TX), the Republican National Committee's communications director Mark Goodin began circulating a memo among state party chairmen and GOP Congressmen titled "Tom Foley: Out of the Liberal Closet." The memo compared Foley's voting record with that of Rep. Barney Frank's (D-MA), who had come out of the gay closet only two years earlier (see May 29). GOP Chairman Lee Atwater, who had made his reputation smearing reputations left and right, stood by Goodin's memo, calling it "no big deal" and "factually accurate," and professed astonishment that anyone could interpret the memo as a slur. The memo didn't come right out and accuse Foley of being gay (labeling someone as gay in 1989 would have been taken as an accusation rather than a mere description), but the subtext was unmistakable. And while Atwater was protesting the memo's innocence, other Republicans cheered the memo and sought more personal assaults on Democratic leaders.
Republican minority Whip Newt Gingrich (R-GA) even spent several days calling dozens of reporters trying to get the rumor into print. one of those reporters, Lars-Erik Nelson of the New York Daily News, finally went public on June 5, saying that one of Gingrich's top aides called him saying The Washington Post was going to run the story, saying "we hear it's little boys." The Post confirmed that they had been contacted but refused to run it. When Rep. Frank learned of the memo, he blasted GOP leaders for circulating it and threatened to expose closeted Republicans.
Soon, other Republicans began disassociating themselves from the memo, including President George Bush, whose White House Chief John Sununu told reporters that both he and Bush had reprimanded Atwater. "The President was very upset," Sununu said. "I was upset. It went too far. It was wrong. The innuendo was wrong. It's wrong not because it damages our relationship with the Democrats. It's wrong because it's wrong. It's a terrible thing to happen at this time. It was not appropriate or fair." Sen. Bob Dole (R-KS) called the memorandum "garbage" and House Minority Leader robert Michel (R-IL) also denounced it.
Goodin took the fall, resigning on the same day that Bush rebuked Atwater. Atwater also tried to remove his fingerprints. "I think it was bad taste and bad judgment," Atwater said. "I told Mark that. I play hardball politics, but I don't cross the line. This memo crossed the line." With Goodin's departure, Bush stood behind the GOP chairman. "Lee Atwater is doing a great job," he said during a meeting with state party chairmen a week later. Dole quickly fell in line: "The president has spoken and Lee Atwater is staying."
Atwater didn't stay GOP chairman for long. The following year, he was diagnosed with an aggressive form of brain cancer, and died a year later in 1991. During that interval, he converted to Catholicism and personally apologized to many of the politicians who he had personally attacked over the years. One of those receiving an apology was Tom Turnipseed, who Atwater mercilessly attacked during a 1980 Congressional campaign in South Carolina. Atwatter planted a story that Turnipseed "has had psychotic treatment." When Turnipseed's campaign demanded an apology, Atwater said he wouldn't respond to someone who had "got hooked up to jumper cables." A decade later as Atwater was confronting his own mortality, he wrote to Turnipseed. "It is very important to me that I let you know that out of everything that has happened in my career, one of the low points remains the so-called 'jumper cable' episode," he wrote. "My illness has taught me something about the nature of humanity, love, brotherhood and relationships that I never understood, and probably never would have. So, from that standpoint, there is some truth and good in everything."
TODAY'S BIRTHDAYS:
► John Maynard Keynes: 1883-1946. The British economist has had a profound influence on macroeconomics and government economic policy. His ideas now carry his name — Keynesian economics — which argued that free markets didn't always provide the best solutions in times of economic turmoil. He argued that counter cyclic spending during economic downturns could provide vital demand to keep businesses and industries afloat in times of lower employment levels. He advocated economic stimulus policies to keep people employed. "With men and plants unemployed, it is ridiculous to say that we cannot afford these new developments," he wrote in 1928 of the need for spending on public works. "It is precisely with these plants and these men that we shall afford them."
Keynes's economic policies weren't the only thing revolutionary about him in the early twentieth century. He was also very open about his sexuality. Between 1901 and 1915, he kept separate diaries where he tabulated his sexual encounters in a kind of a code that has baffled historians and biographers since then. He was a member of the Bloomsbury Group, a group of English writers, artists and philosophers which included E.M. Forster, Virginia Woolf, Lytton Stratchy, and the artist Duncan Grant, who is said to have been Keynes's great love. Stratchy was also a lover, but he must have gotten a glimpse at Keynes's diary: Stratchy was put off by Keynes's manner of "treat[ing] his love affairs statistically." Keynes eventually married the Russian ballerina Lydia Lopokova, and their marriage did appear to have been a satisfactory one.
► Federico García Lorca: 1898-1936. Born in a small town to the west of Granada, García Lorca abandoned law studies at the University of Grenada to pursue literature and theater. When he staged his first play, El Maleficio de la Mariposa (The Butterfly's Evil Spell, 1920, about an impossible love between a cockroach and a butterfly), it was laughed off the stage, which encouraged García Lorca to instead turn his energies to poetry and fiction. His poetry collections included Impresiones y Paisajes (Impressions and Landscapes, 1918), Libro de Poemas (Book of Poems, 1921), Canciones (Songs, 1927) and Romancero Gitano (Gypsy Ballads, 1928). García Lorca became a fixture in Spain's avant-guarde as a member of Generación del 27, an influential group of authors and poets who came of age between 1923 and 1927. Others influenced by García Lorca (and who, in turn, influenced him) included the surreal painters Salvador Dali and Óscar Domínguez, and filmmaker Luis Buñuel.
In 1929, García Lorca traveled to New York to study English at Columbia University, but he spent his time writing instead of studying. The result was another poetry collection, Poeta en Nueva York (A poet in New York), was published posthumously in 1942). Influenced by the Wall Street crash of 1929 which García Lorca had witnessed while there, Poeta en Nueva York condemned materialistic values and explored alienation, isolation, and the oppression of the African-American community he encountered there. When he returned to Spain in 1930, his iconoclastic art and left-leaning politics found instant favor in the newly established Spanish Republic. He was appointed director of a university student theatre company and was paid by the Ministry of Education to bring modern performances to remote rural areas free of charge. "The theatre is a school of weeping and of laughter," he wrote, "a free forum, where men can question norms that are outmoded or mistaken and explain with living example the eternal norms of the human heart."
When civil war broke out in 1936 between the Republic and rebellious Nationalists led by General Francisco Franco, García Lorca's habit of "questioning norms" may have marked him as the Nationalists' enemy, although contemporaries note that he maintained friendships on both sides of the battle lines. García Lorca's sexual orientation, also, wouldn't help matters. On August 18, 1936, his brother-in-law, mayor Manuel Fernández-Montesinos, was shot, and García Lorca was arrested that same afternoon. Controversy still surrounds the details of García Lorca death — who shot him and why — but it is believed that he was shot with three others outside of Granada on August 19. One executioner is reputed to have said, "I fired two bullets into his ass for being a queer." A year later, an article appeared in a Nationalist newspaper lionizing García Lorca, calling him "the finest poet of Imperial Spain," but Franco placed a general ban on his work until 1953 when a censored Obras Completas (Complete Works) was published.
► Suze Orman: 1951. She started out with a B.A. in social work and worked as a waitress in Berkeley before becoming a financial adviser for Merrill Lynch. In 1983, she moved to Prudential Bache Securities, where she became vice-president of investments. Four years later, she quit to found her own financial firm. Not bad for someone without an MBA. In 2007, she began appearing on television. After she gave away a million copies of her e-book, Women and Money, following an appearance on Oprah, she began hosting her own financial advice program, The Suze Orman Show, which airs on weekends on CNBC. She is also a regular columnist for Oprah Winfrey's O magazine, and she continues to appear occasionally on Oprah's OWN network. In 2010, Orman married Kathy Travis, a co-producer of on The Suze Orman Show.
► 40 YEARS AGO: Chad Allen: 1974. I didn't know this until I was reading up for this write-up: one of Chad's early major roles was on the television series St. Elsewhere, where he played the autistic son of Dr. Westphall from 1983, to 1988. He also appeared in Our House and Dr. Quinn, Medicine Woman. In 1996, he was outed by the supermarket tabloid The Globe, which published photos of him kissing another man in a hot tub. When he was cast to play the role of real-life Christian missionary Nate Saint in the 2006 docudrama End of the Spear
, conservative Christians were outraged over an openly gay man in the role. The real Steve Saint, Nate's son, however put aside his own reservations. After seeing the film, he felt that God was pleased with Chad playing his father. End of the Spear became one of the few independently released Christian films to earn more than a million dollars in its first three weekends of release. In 2007, Allen took on Christian themes again when he starred in Save Me
, about a drug-addicted man who entered an ex-gay program. In 2011, he co-produced and appeared in Hollywood to Dollywood
, a documentary about twin brothers who travel across country in an RV named "Joline" to meet their idol, Dolly Parton.
If you know of something that belongs on the agenda, please send it here. Don't forget to include the basics: who, what, when, where, and URL (if available).
And feel free to consider this your open thread for the day. What's happening in your world?
The Daily Agenda for Wednesday, June 4
Jim Burroway
June 4th, 2014
TODAY'S AGENDA:
Pride Celebrations This Weekend: Albany, NY; Athens, Greece; Bergen, Norway; Boston, MA; Birmingham, AL; Cambridge/Kitchener/Waterloo, ON; Charleston, WV; Cheyenne, WY; Davenport, IA; Dayton, OH; Detroit, MI; Des Moines, IA; Edmonton, AB; El Paso, TX; Hannover, Germany; Honolulu, HI; Indianapolis, IN; Innsbruck, Austria; Lille, France; Los Angeles, CA; Ljubljana, Slovenia; Maplewood/South Orange, NJ; Milwaukee, WI; Oxford, UK; Philadelphia, PA; Plano, TX; Rome, Italy; Salt Lake City, UT; Seoul, South Korea; Söderhamn, Sweden; Spencer, IN; Split, Croatia; Tulsa, OK; Washington, DC; Youngstown, OH.
Other Events This Weekend: Razzle Dazzle Dallas, Dallas, TX; Connecticut Gay and Lesbian Film Festival, Hartford, CT; AIDS Walk, London, UK; Cinépride LGBT Film Festival, Nantes, France; Gay Days Disney, Orlando, FL; AIDS Life Cycle, San Francisco to Los Angeles, CA; Seoul LGBT Film Festival, Seoul, South Korea; Tel Aviv LGBT International Film Festival, Tel Aviv, Israel.
TODAY'S AGENDA is brought to you by:

Nob Hill opened in the late 1940s as a formal dinner club, but by the early 1950s, the club's owner, James Jones, realized that the lack of a gay bar for African-Americans presented a golden business opportunity. Nob Hill soon joined the ranks of the Capital's very few gay bars and the only one that was African-American owned. It developed a reputation for its spectacular drag shows and its Sunday night Gospel concerts, and became an essential refuge for gay African-Americans in Columbia Heights. Nob Hill had a good run for the next half century before finally closing in 2004.
TODAY IN HISTORY:
► FBI Collects Info on Homophile Groups "Obstructing the Efforts of the Bureau": 1965. On On June 4, 1965, the Birmingham, Alabama field office sent a memo addressed to FBI Director J. Edgar Hoover with a copy of a document "furnished… on 6-1-65 by Major DON DRISSIL, Region 4, 111th Intelligence Group, Ft. McClellan, Alabama, U.S. Army Duty Station, Redstone Arsenal, Alabama. Major DRISSIL advised that the source of this document was unknown; however it had been furnished to him by one of his investigators who had obtained it somewhere in the State of Florida. It is being furnished to the Bureau for information and any action deemed necessary in the event it has not been previously furnished." The memo, which had been routed to Associate Director Clyde Tolson and other senior staff at the F.B.I., quoted the following:
EAST COAST HOMOPHILE ORGANIZATIONS

How To Handle A Federal Investigator

The discriminatory policies of the Federal Government in disqualifying the homosexual citizen from Federal employment, from eligibility for a security clearance, and from service in and fully honorable discharge from the Armed Forces, are not only not justified, but are gravely injurious to the national interest. It is, therefore, the patriotic duty of every American citizen to do everything lawfully within his power to impede and to obstruct the implementation of these policies, and to encourage others to do likewise. Central to that implementation is the conduct of investigations involving the administration of interrogations. To those finding themselves subject to such interrogations, the following pointers and suggestions are offered.

1. No citizen is required to submit to an interrogation by any Federal official — F.B.I., Civil Service Commission, military investigators, etc. — or even to speak to them. However, in certain instances (for example, where you yourself, rather than an acquaintance are the subject of the investigation) it may be advisable to grant the Government the privilege of interviewing you.

2. In case of such interrogation, your choice is NOT between telling truth or untruth, but between speaking and not speaking. Never lie, falsify, or misrepresent. On matters relating to homosexuality — yours or anyone else's — just refuse to speak.

3. If you are asked any questions at all on homosexuality, in any aspect, your ONLY answers should be: "These are matters which are of no proper concern to the Government of the United States under any circumstances whatsoever." and "This is information which the Government does not have to know." Stand your ground on these. Do not engage inin philosophical or psychological or sociological discourses. Do not make use of the Fifth Amendment to the Constitution; it is not necessary, and may be harmful.

4. Sign no statements; take no lie detector tests; give no names or other information about any other person.

5. Under no circumstances tolerate unannounced visitations by investigators at your home or your place of employment. Refuse to speak to them. Insist upon a proper appointment, at a time and place of YOUR choice and convenience. INSIST upon the right to be accompanied by one or more persons of your choice (without restriction to professional legal counsel) to act not only as counsel, but as witness.

6. The interrogators will try to cajole, to persuade, to bully, to demand, to threaten, to bargain. Do not be taken in. Regardless of what they may say and how they may act, they are "out to get you." Among a few of their favorite techniques are:

a. "You are not cooperating." Of course you are not. Continue not to.

b. "All of this is not really very important, and nothing will happen to you; we just need a few questions answered and your signature, so we can complete our records and close our files." Do not believe it.

c. "The laws or reguatlions require you to reply." This is not true, regardless of what may be quote to you or even shown to you in print.

d. The "good guy and bad guy" approach. After interrogator A has unpleasantly browbeaten you for a while, interrogator B will intercede, supposedly as your friend, to try to make things easier for you, and to modify interrogator A's attitude. Do not be taken in. They are both your enemies.

7. This is stated with very strong over-emphasis because extensive experience has shown that without it, this advice, as simple as it is, is not properly heeded: On matters having to do with homosexuality, say NOTHING; "nothing" means NO thing, and "no" means NONE AT ALL, with NO exceptions. It does NOT mean "Just a little." This means that you do NOT discuss juvenile homosexual experiences, and you do NOT discuss so-called passive acts, or anything else at all. You say NOTHING whatsoever. Do not attempt to exercise your judgment as to what may or may not be harmful to discuss. Close the door firmly and absolutely to discussion or comment upon ANY and EVERY aspect of homosexuality, and, in fact, of sex generally.

8. Do not confirm information which they allegedly have. They may not have what they have led you to believe they have and they may be only guessing and deducing. Even if there is no doubt as to their possession of information, you will be better off if there has been no confirmation or corroboration from you.

9. Insist that you be treated with the full respect and dignity due ALL American citizens in every status, by ALL their public servants, at ALL levels, at ALL times. If you are not so treated, walk out and do not return until you have received, in writing, an apology for past improper treatment, and assurances of future proper behavior. If you receive no such apology, object, by letter, to the appropriate Cabinet-level official, with details of the behavior and language involved, and inform you local Mattachine Society or other homophile organization.

10. Remember that the information involved in investigations is classified, as far as the Government is concerned. If anyone — particularly including your employer — is informed by anyone but you, of the subject or any details of an investigation of you, you can bring criminal charges against the investigators or other officials who have disclosed the information. Do so. At the same time, do not allow yourself to be misled into believing that you are not permitted to discuss any and all aspects of the matter with anyone you choose. You may seek counsel and advice from anyone, and are completely free to discuss all aspects of the matter with persons of your choice, at all times.

By following the advice above, you will be serving not only your own best interests and those of your acquaintances and fellow citizens, but the best interests of your country.
The statement ends with the addresses and phone numbers for the Mattachine Societies of Washington, D.C. and New York, the Daughters of Bilitis' New York Chapter, and the Janus Society of Philadelphia.
That same day, another memo from the Louisville field office, also addressed to Director Hoover, contained the same mimeographed document. According to the Louisville memo, that copy was obtained by a Commanding Officer at Ft. Campbell, Kentucky. The following day, another memo from the Newark office provided a two-page printed brochure with the same title that had been "found in a public telephone booth at Fort Monmouth, N.J." In fact, "How To Handle A Federal Investigator" had been published in March of that year in The Eastern Mattachine Magazine, the official newsletter of the Mattachine Society of New York. Eastern Mattachine didn't give an author's name, but judging by its emphatic cadence and authoritative tone, it's hard to imagine it being written by anyone other than Frank Kameny (see May 21), who had been working with a large number of Federal employees who were being hounded out of their jobs and denied security clearances.
Four weeks after those memos were sent to Hoover, another memo went out from the FBI to an official of the Justice Department responding to a suggestion from the Department's Training Division that the FBI provide "instructions issued by such groups as the American Nazi Party and the Mattachine Society to their members to obstruct the efforts of the bureau and law enforcement." The FBI provided the Mattachine's "How To Handle A Federal Investigator," along with material from the Communist Party, the American Nazi Party, the Minutemen of America and the Ku Klux Klan, all of which the Bureau apparently viewed as equal threats.
If you know of something that belongs on the agenda, please send it here. Don't forget to include the basics: who, what, when, where, and URL (if available).
And feel free to consider this your open thread for the day. What's happening in your world?
The Daily Agenda for Tuesday, June 3
Jim Burroway
June 3rd, 2014
TODAY'S AGENDA is brought to you by:

This ad confuses me, artistically at least. It looks like it's based on a painting by George Quaintance, which is why I chose this ad for today since it's his birthday. He's best known for his homoerotic western paintings, much like the one in the ad, and the ad was for a contest being held by The Ranch, a cowboy bar in Houston. But is that supposed to be Hawaii? Is that mountain supposed to stand in for Diamond Head? Or are the cowboys sailors lounging on a beach blanket in the landlocked desert dreaming of surfer boys and mai tais? I dunno. You tell me. Also, I can't find any information about The Ranch (or the Hilite Ranch, as other ads seem to have it), so I have nothing to offer there either, except that the place today is completely gone and replaced with a high rise Wyndham Hotel.
TODAY IN HISTORY:
► "Morals Raids" Staged in Tampa: 1961. Deputies staged a series of raids in what Hillsborough County Sheriff Ed Blackburn called "the biggest morals crackdown, to my knowledge, in the history of the state of Florida." Thirty-six gay people were arrested in a series of early morning raids by a team of city, county, and state agents, with another 100 more expected to be taken into custody by the time the operation was finished. A few days later, Tampa police chief Neil Brown also spoke on the "ever growing problem" of homosexuality in Tampa. "We're going to clean them up and get them out of town," he declared. "I don't know where they will go, but we're going to get them out of town." City police then rounded up 48 people from "known homosexual hangouts."
The crackdown was the result of a year-long investigation in which city and county officers compiled "mug books" containing names, addresses, and other identifying information on gay people either living in Tampa or visiting on weekends. The data was compiled from court records beginning in the year 1955. Tampa vice squad detective Bill Whitmer said that he still had about three more years' worth of dockets to go through.
Among those arrested was a thirty-five-year old-principal of Citrus Park Elementary School, who was being held on a $1,000 bond. Others arrested included a doctor, a former Air Force Major, and a sixty-seven year old retired psychology professor who had operated a school for mentally-retarded boys at Brooksville, Florida, about 45 miles north of Tampa. The names of both educators were emblazoned on Associated Press reports nationwide. Local papers printed the names and addresses of everyone arrested.
Later that month, State Attorney Paul B. Johnson told reporters, "Investigations have shown this problem to be even more widespread than we first anticipated. We have arrested at least 130 persons for crimes against nature, and lewd and lascivious acts in the past 90 days. Most have admitted their guilt."
ONE magazine received a letter from a reader in Tampa filling in more details. It read:
On June 16th I received a letter from my best friends. The two have been living together for 11 years. One is a teacher the other a doctor. They have a lovely home outside Tampa on.. .. " A part of the letter reads, " I don't know what you have read in the papers or whether radio or TV has carried the news in your city or not. At any event our worst fears have been realized, the reign of terror struck Tampa and made front pages here.

On June 2nd, B was arrested without warning at … and charged with a 'crime against nature.' He is awaiting trial and is out of jail on $2,000 bond. [$2,000 is equivalent to about $15,500 in today's dollars] Being a school teacher he enjoyed adequate publicity. Needless to say, just about everything has collapsed for us.

"Fortunately, I am not involved legally, but of course otherwise, especially financially, we've had it. I don't know how we'll get through the next few months . . .."
[Sources: Del McIntire (Don Slater) "Tangents -- Tampa Tempest" ONE, 9, no. 8 (August 1961): 24-25.
Associated Press. "Morals raid held in Tampa." (June 4, 1961).
Associated Press. "Morals crackdown staged in Florida." (June 5, 1961).]
► Aversion Therapy in Management of 43 Homosexuals: 1967. An article under that title by M.J. MacCulloch and M.P. Feldman appeared in the June 3, 1967 edition of the British Medical Journal. While electric shock aversion therapy was an expensive form of therapy, it was also surprisingly common. The authors reported the results of 41 men and two lesbians who they treated at Crumpsall Hospital in Manchester, U.K. The treatment consisted of administering painful electric shocks while projecting photos of attractive men (or women, in the case of the two lesbians). Of the 43 subjected to this torturous treatment, five were between the ages of 15 to 20. Eighteen were being treated under court order. Seven dropped out without completing the treatment, and 11 were "unimproved." That left 25 who claimed that they were "improved" after twelve months. The "failures," they said, tended to have a higher Kinsey rating — in other words, they didn't have a basis in bisexuality to work with.
The authors concluded that "In our opinion the approximately 60% rate of improvement achieved in our series (over other reported studies) is mainly due to the use of an aversion therapy technique which has been carefully designed to make the most effective use of the findings of the experimental psychology of learning." As far as other therapists were concerned, this paper confirmed the value of electric shock aversion therapy as a relatively highly effective means for "curing" homosexuality.
That confirmation however fell apart ten years later, when Dr. Sheelah James and colleagues from Hollymoor Hospital in England published the results of their own study which failed to replicate MacCulloch and Feldman's findings. Among the second group's problems was a very high dropout rate, one which was much higher than what MacCulloch and Feldman reported. "It appears that the Feldman and MacCulloch group had undergone some clinical preselection before referral," they wrote, a process which would have inflated Feldman and MacCulloch's so-called "success" rate. (In a subsequent paper, James advocated an alternative therapy for "curing" gay people involving hypnosis.) Ten years later still, aversion therapy would finally be largely abandoned — not just for ethical reasons, but also because of the growing realization that it simply didn't work.
[Sources: M.J. MacCulloch and M.P. Feldman. "Aversion therapy in management of 43 homosexuals." British Medical Journal 2, no. 5552 (June 3, 1967): 594-597. Available as a free downloaded from the National Library of Medicine at the National Institutes of Health.
Sheelah James, A. Orwin, R.K. Turner. "Treatment of homosexuality, I. Analysis of failure following a trial of anticipatory avoidance conditioning and the development of an alternative treatment system." Behavior Therapy 8, no. 5 (November 1977): 840-848.
Sheelah James. "Treatment of homosexuality, II. Superiority of desensitization/arousal as compared to anticipatory avoidance conditioning: Results of a controlled trial." Behavior Therapy 9, no. 1 (January 1978): 28-36.]
TODAY'S BIRTHDAYS:
► 135 YEARS AGO: Alla Nazimova: 1879-1945. The larger-than-life Russian-born Hollywood silent film star was as exotic and flamboyant off the screen as on. Her screen debut in 1916 led to eleven more films in two years. Her specialty was outrageously exotic yet tragic characters. Her most famous role was that of the title character in Camile, a 1921 film which featured Rudolf Valentino. It was at about that time that she became a producer, specializing in experimental artistic masterpieces which, unfortunately, were commercial flops. 1923′s Salome was particularly scandalous, as was her thinly concealed bisexuality off screen. Her "marriage" with gay actor Charles Bryant didn't fool anyone. Her home, which she named "Garden of Allah," was the scene for many glamorous private parties, and her name was connected with several Hollywood starlets and women of the arts. She is the credited with coining the phrase "sewing circles" to refer to lesbian or bisexual actresses who concealed their true sexuality. Her career ended in 1925 with the advent of the Hayes Code, although she had some minor film appearances in the 1940s (she was Doña Maria in The Bridge of San Luis Rey). She died in 1945.
► George Quaintance: 1902-1957. "My ancestors were all farmers," he later wrote of his family in Shenandoah Valley hamlet of Luray, Virginia. "There were no artists or talented people among them, yet I drew, painted and modeled in clay as early as I can remember, and I did it with the assurance and the ability of experience, while the mysteries of running a farm… are still very great mysteries to me, after all these years." Quaintance — he later became one of those artists known only by his last name — left Luray for New York City to become a dancer in 1920, but not before leaving behind a mural for his mother's church, that of a spectacularly broad-shouldered (though fully clothed) Christ being baptized in the River Jordan by a similarly handsome John the Baptist. While in New York, he became a vaudeville dancer, women's hair designer, and commercial illustrator.
In the early 1940s, Quaintance became increasingly focused on male figurative art in the style of the emerging "physique" magazines. His lover (and later business partner) Victor Garcia and his friendship with photographer Lon Hanagan (a.k.a. Lon of New York) supplied him with a steady stream of models, and Canadian bodybuilding publisher Joe Weider signed him to illustrate the covers of several of his physique magazines. In 1946, Weider appointed Quiantance art director of Your Physique, Wieder's best-selling magazine, where Quaintance's paintings became regular fixtures on the magazine's covers. In 1947, Quaintance left Weider, and he and Victor moved out west, first to Los Angeles and then Phoenix. There, Quantance branched out into physique photography — he had always photographed his models as portrait studies, so selling those photographs wasn't that much of a stretch for him. But he remained focused on his paintings.
It was during this time that his paintings took on a distinctly western flair. Quaintance's exaggerated form of the ideal male dressed in denim and boots would define an esthetic for an entirely new subculture of Levi aficionados. He would also influence other artists like Tom of Finland, who would become something of a Quaintance of Leather. After Quaintance died in 1957, Victor kept the business going, but the business fell off in the late 1960s after full male nudity and porn became legal. After that, he simply disappeared.
In 1988, Durk Dehner of the Tom of Finland Foundation tried to track him down, but the trail ran cold at Victor's last known address near West Hollywood, where he found several of Quaintance's scrapbooks and paintings abandoned in an otherwise empty carport. Fifty-five canvases are believed to have been created, but eighteen of them are lost. A diptych turned up at an antique store in Dallas in the early 1990s, but now its whereabouts are unknown. In 2010, Taschen published Quaintance
, a lavish monograph of all his known work, including dozens of examples of his early commercial art for Procter and Gamble and several New York dance companies.
► Josephine Baker: 1906-1975. The Jazz Age icon and Art Deco chanteuse was born in St. Louis, but after a brief stint in New York during the Harlem Renaissance, she quickly moved to Paris where her career as actress, dancer and singer achieved instance success. Everything about her was made for Paris, and Paris for her. Her erotic dancing and nearly-nude performances were appreciated by her French audiences, and her exotic beauty as an African-American posed far fewer challenges in France than in the U.S. She become a French citizen in 1937 when she married a Frenchman, Jean Lion, who was Jewish. During World War II, she left Paris and went to her home in the south of France and, later, Morocco, where she provided assistance to the French Resistance. As an entertainer, she was able to continue touring Europe, particularly non-combatant nations like Switzerland and Purtugal. In her travels, she smuggled secrets for the French Resistance by writing them in her sheet music with invisible ink.
After the war, she supported the American civil rights movement, and whenever she toured the U.S., she refused to perform before segregated audiences. But through the rest of her life, her home remained in France. She married four times, and had twelve children — all of them adopted. She also had a string of female lovers, including the Mexican artist Frida Kahlo. Her son, Jean-Claude Baker, interviewed over 2000 people for Josephine: The Hungry Heart
, his biography of his mother. He described her in one interview:
"She was what today you would call bisexual, and I will tell you why. Forget that I am her son, I am also a historian. You have to put her back into the context of the time in which she lived. In those days, Chorus Girls were abused by the white or black producers and by the leading men if he liked girls. But they could not sleep together because there were not enough hotels to accommodate black people. So they would all stay together, and the girls would develop lady lover friendships, do you understand my English? But wait wait…If one of the girls by preference was gay, she'd be called a bull dyke by the whole cast. So you see, discrimination is everywhere."
► Allen Ginsberg: 1926-1997. "I saw the best minds of my generation destroyed by / madness, starving hysterical naked, / dragging themselves through the negro streets at dawn / looking for an angry fix…" Those were the opening lines of what is arguably the most infuential American poem of the twentieth century. Most Americans however have never read past those lines, but Allen Ginsberg's Howl unleashed several forces which have had a lasting impact in American culture.
Howl was birthed not in print but at a celebrated 1955 public reading at Six Gallery in San Francisco, where Ginsberg's disenchantment of American materialism, his identification with the outcasts of American society, and especially his frank discussion of sex — and most especially of  homosexuality (one line described those "who let themselves be fucked in the ass by saintly motorcyclists, and screamed with joy") caught the attention of Customs officials when City Lights Press published Howl and Other Poems
in 1956. Publisher Lawrence Ferlinghetti and City Lights Bookstore manager Shigeyoshi Murao were arrested and charged with disseminating obscene literature. At the trial, nine literary experts testified on the poem's behalf. California State Superior Court Judge Clayton Horn decided that the poem was of "redeeming social importance." As to the poem's explicit language, Horn asked, "Would there be any freedom of press or speech if one must reduce his vocabulary to vapid innocuous euphemisms?"
Ginsberg was one of the defining figures of the Beat Generation. He also became an integral part of the the next generation's hippie movement. He was sympathetic for the ideals of communism, but disdained its repression of free speech. He was invited to visit China, Cuba and Czechoslovakia when authorities believed his anti-capitalist statements would be propaganda coups, only to discover that this was the least of his concerns. He was unceremoniously deported from Cuba and Czechoslovakia after wearing out his welcome there, but the ideas he left behind in Czechoslovakia inspired another generation of artists, including playwright Václav Havel, to strive for freedom of expression. In 1974, his collection The Fall of America: Poems of These States 1965-1971
shared the annual U.S. National Book Award for Poetry, and he was awarded the National Arts Club gold medal  in 1979, the same year he was inducted into the American Academy and Institute of Arts and Letters. In 1995 his book Cosmopolitan Greetings: Poems 1986-1992
was named a Pulitzer prize finalist. Ginsberg died of liver cancer and complications from hepatitis in 1997.
The 2010 film Howl
, starring James Franco as Ginsberg, portrayed the poem's debut at Six Gallery and the subsequent obscenity trial. John Krokidas's film Kill Your Darlings
(2013) depicted a 1944 murder which brought together the three figures who would be known as the greatest poets of the beat generation: Ginsberg, Jack Kerouac and William Burroughs (see Feb 5), with Daniel Radcliffe playing Ginsberg. You can hear Ginsberg himself reading Howl here.
► Anderson Cooper: 1967. Kathy Griffin's favorite New Year's foil is the son of writer Wyatt Cooper and heiress Gloria Vanderbilt. The younger Cooper's media exposure began early: he was photographed as an infant by Diane Arbus for Harper's Bazaar, and his mother brought him along for a guest appearance on The Tonight Show when he was three. But it was his older brother's death by suicide in 1988 that sparked Anderson's interest in journalism. "Loss is a theme that I think a lot about, and it's something in my work that I dwell on. I think when you experience any kind of loss, especially the kind I did, you have questions about survival: Why do some people thrive in situations that others can't tolerate? Would I be able to survive and get on in the world on my own?"
After graduating from college, Cooper forged a press pass and went to Myanmar, where he filmed a series of reports about students fighting against the military dictatorship. He was able to sell those news segments to Channel One, a youth-oriented news program broadcast to junior and senior high scools in the U.S. He then moved to Vietnam for a year, where he filed more reports for Channel One about Vietnamese life and culture. He also filed reports from war-torn countries like Somalia, Bosnia and Rwanda. In 1995, he became a correspondent for ABC News, but he took a detour in 2000 to host the reality show The Mole "to clear my hed and get out of news a little bit." After two seasons and 9/11, he decided it was time to get back into the news, this time with CNN. In 2002, he became CNN's weekend prime-time anchor, and in 2003 he got his own show, Anderson Cooper 360°.
In 2012, he became what The New York Times called "the most prominent openly gay journalist on television" when he came out in an email published by Andrew Sullivan:
Andrew, as you know, the issue you raise is one that I've thought about for years. Even though my job puts me in the public eye, I have tried to maintain some level of privacy in my life. Part of that has been for purely personal reasons. I think most people want some privacy for themselves and the people they are close to.

But I've also wanted to retain some privacy for professional reasons. Since I started as a reporter in war zones 20 years ago, I've often found myself in some very dangerous places. For my safety and the safety of those I work with, I try to blend in as much as possible, and prefer to stick to my job of telling other people's stories, and not my own. I have found that sometimes the less an interview subject knows about me, the better I can safely and effectively do my job as a journalist.

…Recently, however, I've begun to consider whether the unintended outcomes of maintaining my privacy outweigh personal and professional principle. It's become clear to me that by remaining silent on certain aspects of my personal life for so long, I have given some the mistaken impression that I am trying to hide something – something that makes me uncomfortable, ashamed or even afraid. This is distressing because it is simply not true. …The fact is, I'm gay, always have been, always will be, and I couldn't be any more happy, comfortable with myself, and proud.
If you know of something that belongs on the agenda, please send it here. Don't forget to include the basics: who, what, when, where, and URL (if available).
And feel free to consider this your open thread for the day. What's happening in your world?
The Daily Agenda for Monday, June 2
Jim Burroway
June 2nd, 2014
TODAY'S AGENDA is brought to you by:
TODAY IN HISTORY:
► "Mama's Boys" Deemed Unfit For Military Service: 1942. At a meeting in Boston of the American Psychiatric Association, Dr. Alexander Simon of St. Elizabeth Hospital in Washington, D.C., described the kinds of people who were more likely to end up in the psych wards after induction in the military:
…the chronic A.W.O.L'er; the lad who can't stand the social gap between a private and Private First Class, the man or officer who can't stand promotion, and the one who cant stand not to be promoted, the 'Mama Boys' who in peacetime (when there is no selective service) chose invariable the Navy and find that though the sea may be 'Mama' the Navy is definitely 'Papa,' and blow up promptly in the training station with the shock of the discovery; the lonely, the homesick, the timid, the despondent, the one who never took an order in his life; the one who can't stand teasing, cussing, and dirty jokes, the alcoholic, the bad actor, the unexpectant father who gets a letter from the girl who met the fleet, the boy who didn't know he was adopted until he went to get his birth certificate and who must find his own mother instead of fighting a war, the boy who wanted to study Diesels, but who was made a sergeant and had to keep drilling others, the Reserve Officer who thought the sergeant knew more than he did, the man with psychotic episodes prior to service and the man whose best friend went down on his sister ship."
Dr. Simon commended the Boston draft board for being particularly adept at turning down those who he believed would later become troublesome in the military. According to the press report from Science Service, "This board not only turned down obvious mental disorders but also psychopathic personalities, asocial and criminal types, chronic alcoholics and homosexuals. In other words, Boston selectees were turned down if they seemed more likely than the average (1) to break down under strain or (2) to be trouble makers."
TODAY'S BIRTHDAYS:
► Candace Gingrich-Jones: 1966. The lesbian advocate and kid sister to former House Speaker Newt Gingrich, Candice publicly called her brother to task during his 2012 campaign for the GOP nomination for President over his support for California's Prop 8. "What really worries me is that you are always willing to use LGBT Americans as political weapons to further your ambitions," she wrote. "That's really so '90s, Newt. In this day and age, it's embarrassing to watch you talk like that." Things didn't change much for Newt, certainly not while he was courting votes from the party's Tea Party base. He spent much of that year running like it was still 1994. (It was only after the campaign was over that Gingrich conceded that the Republican party should begin to think about coming to grips with a distinction between a "marriage in a church from a legal document issued by the state.")
Candice has long been an outspoken advocate for gay rights, going as far back as 1995 when she became the Human Rights Campaign's spokesperson for the National Coming Out Project. In 1996, she published her autobiography, The Accidental Activist: A Personal and Political Memoir
, where she talked about growing up in a supportive family with a politically-active half-brother who treated her and her girlfriend with the utmost respect. It wasn't until 1994, when the Republicans took control of the House and propelled Newt Gingrich to the Speakership that she noticed that his politics included close alliances with the likes of Jerry Falwell and Pat Robertson. When an enterprising reporter wrote about the lesbian half-sister of an anti-gay Speaker, she decided it was time to challenge her brother on his discriminatory politics. That propelled her on the road to political activism. In addition to her work at HRC, Candice made numerous appearances in print and on television, including in an episode of Friends where she officiated over a commitment ceremony. Today, Candace is married to her wife, Rebecca, and works as the HRC's Associate Director for the Youth and Campus Outreach Program.
► Zachary Quinto: 1977. He grew up in a suburb of Pittsburgh, raised by his mother after his father died of cancer when Zachary was only seven, attended Pittsburgh's Central Catholic High School (where he won the Gene Kelly Award for best supporting actor in his school's production of Pirates of Penzance), and graduated from Carnegie Mellon University's School of Drama in 1999. In 2000, he made his first appearance on the short-lived NBC series The Others, which opened the way to guest appearances on several other programs before becoming a regular on Fox's third season of 24 in 2003.
In 2007, it was announce that he would play the young Spock on the first installment of the Star Trek reboot. Leonard Nimoy, who played the original Spock, had casting approval over who would play his younger self. "For me Leonard's involvement was only liberating, frankly," Quinto said. "I knew that he had approval over the actor that would play young Spock, so when I got the role I knew from the beginning it was with his blessing." His portrayal was widely praised, and he returned to the Star Trek reboot in 2013 with tar Trek Into Darkness He has remained busy on the stage, with appearances in Shakespeare's Much Ado About Nothing, Tony Kushner's Off-Broadway revival of Angels In America, and more in the American Repertory Theatre's production of The Glass Menagerie.
Quinto came out publicly as gay in 2011 in response to the suicide of Jamey Rodemeyer, a Buffalo high school freshman. "[I]n light of jamey's death," Quinto wrote in his blog, "it became clear to me in an instant that living a gay life without publicly acknowledging it – is simply not enough to make any significant contribution to the immense work that lies ahead on the road to complete equality." Even before he came out, Quinto was an active supporter of the Trevor Project, the nation's leading organization for suicide prevention among LGBT youth.
If you know of something that belongs on the agenda, please send it here. Don't forget to include the basics: who, what, when, where, and URL (if available).
And feel free to consider this your open thread for the day. What's happening in your world?
The Daily Agenda for Sunday, June 1
Jim Burroway
June 1st, 2014
TODAY'S AGENDA:

Marriage Equality Goes Statewide: Illinois. Some same-sex couples have already been legally married in Illinois, particularly in Chicago's Cook County, long before the law officially took effect today. Cook County began issuing marriage licenses last February after a Federal Judge ruled that there was no justification for forcing couples to wait until June 1. That ruling only applied to Cook County, but state's Attorney General followed that with a statement encouraging the remaining counties to follow suit and begin issuing licenses to same-sex couples. Some did and some didn't, but today none of it matters. Marriage equality is now the law throughout all of the state's 102 counties. Today is also the day when those in civil unions can officially file paperwork to upgrade their unions into marriages, although for all practical purposes, they probably won't be able to do that until tomorrow when county clerks offices open for regular hours. A few counties — tiny Montgomery County is one — have already said they will open today for special hours. Meanwhile, vendors across the state are already reporting that they are seeing a significant uptick in business ahead of the summertime marrying season.
Pride Events This Weekend: Asbury Park, NJ; Bergen, Norway; Birmingham, AL;  Buffalo, NY; Cambridge/Kitchener/Waterloo, ON; Dresden, Germany; Düsseldorf, Germany; Göteborg, Sweden; Guerneville, CA; Los Ranchos, NM; Oxford, UK; Queens, NY; Santa Cruz, CA; Washington, DC; Winnipeg, MB.
AIDS Walks This Weekend: Beaver Lake, NY; Boston, MA.
Other Events This Weekend: Connecticut Gay and Lesbian Film Festival, Hartford, CT; Film Out San Diego, CA; Inside Out Toronto Film Festival, Toronto, ON; AIDS Life Cycle, San Francisco to Los Angeles, CA.
TODAY'S AGENDA is brought to you by:
Keller's was located in the Keller's Hotel building at the corner of Barrow and West Streets in Greenwich Village. The six-story hotel was built in 1897-8 for $68,000 near the Hudson River, and until 1911 it was the Knickerbocker Hotel before becoming the Keller, then the Keller Abington. Its proximity to the Port of New York made it an ideal hotel for transient sailors and dock workers, and wherever there are sailors and longshoremen, there's, well, there's all the stuff that they do. The corner street-level storefront had been a restaurant, bar or a saloon since at least the 1930s, and in 1956 it became Keller's Bar, which was later reputed to be the oldest gay leather bar in New York City. Here's one remembrance of what the place was like in in 1974:
It was a small, rather plain room, shaped like a shoebox. A door, with a window on each side. A rough wooden bar that ran the length of the room on the left. A pool table and jukebox on the right. A few strings of Christmas lights and dozens of handsome men crammed inside. The jukebox featured a mix of current soul and rock, along with the Ronettes singing "Walking In The Rain" and the Shirelles essaying "Chains". Later "Shame, Shame, Shame" would play incessantly, as the patrons danced in place, and the bartender hollered in faux-annoyance.
In 1971, the New York-based weekly newspaper GAY called Keller's "the mother and father of New York's leather bars. The Landmarks Commission ought to put a plaque on the front of it." The hotel became an SRO for indigent residents before closing in 1990. Keller's bar soldiered on until finally closing in 1998. A decade later, GAY got its wish when the Renaissance Revival building qualified for Landmark status in 2007. Today, the Keller remains boarded up and vacant despite soaring real estate prices and widespread redevelopment throughout the neighborhood. The building's secretive and eccentric owners have refused to invest a dime to preserve or develop the building (or any of their other properties), and have turned down all offers to buy it.
TODAY IN HISTORY:
► 115 YEARS AGO: New York State's Mazet Committee Hears About "Fairie Resorts": 1899. Corruption was so rife in New York's Tammany Hall that a special state special legislative committee was formed to investigate the mess. But as it often happens today (and notwithstanding the city's Democratic bosses' renowned corruption), the Republican-led state investigation quickly took on a decidedly partisan tone. Upstate committee members took every opportunity to portray New York City as a den of rampant bribery, filth and degeneracy. Among those called to testify was Joel S. Harris, a police investigator, who told of the goings-on at Paresis Hall, a popular hangout for "sexual degenerates":
I was with Mr. (John R. Wood, another investigator) last night at Paresis Hall, No 392 Bowery. I observed the actions of the persons congregated there. I saw and heard immoral actions and propositions by degenerates there. Captain Chapman came in about five minute to 1, as we stepped out. … We had been in the place about an hour or so; plenty of time for information to get from Paresis Hall to the stationhouse. Captain Chapman didn't say anything to us, but I overheard him say to the proprietor … that he would not stand for any dancing on souvenir night, and he wanted it shut up. I have been in that place before, recently, three or four times, and I have on each occasion noticed the same conduct as I have just testified to. That is a well-known resort for male prostitutes; a place having a reputation far and wide, to the best of my knowledge. I have heard of it constantly. I have never had any trouble in going in. You go in off the street with perfect ease. These men that conduct themselves there — well, they act effeminately; most of them are painted and powdered; they are called Princess this and Lady So and So and the Duchess of Marlboro, and get up and sing as women, and dance; ape the female character; call each other sisters and take people out for immoral purposes. I have had these propositions made to me, and made repeatedly. There is not difficulty in getting into that place.
Paresis Hall was one of several well-known "fairie resorts," located on the Bowery at Fifth Street near Cooper Square. It was a combination of a brothel, dance hall and all-around proto-gay bar, patronized by working class immigrants and by organized parties of the well-heeled, who visited the establishments on "slumming" tours. Gender norms were much more definitional in those days, and so it was a common understanding, even among the gay men themselves though not necessarily a universal one, that in any coupling one would play the man and the other would play the woman — with the "man's" heterosexuality remaining intact. It would take a number of years before the separation of sexual identity and sexual orientation as two distinct concepts would take hold. And so at the turn of the last century, dressing in drag carried greater significance beyond a style of entertainment or an expression of gender-bending. And when prostitution thrown in, it was also, for some of those in drag, a way of making a living, although not all male prostitutes dressed in drag. Those who didn't tended to escape notice from tourists and police inspectors. And those who did often found that paying a cut of of the revenues was often enough to entice most police inspectors to look the other way. "Fairie resort" owners were also in on the bribery schemes, which not only protected them from police incursions, but also, allegedly, resulted in lower tax assessments at Tammany Hall. All of which piqued the interest of the Mazet committee.
George P. Hammond, Jr., a produce dealer who was "spending a vacation in helping collect evidence" for the committee, also testified. He had been a member of the City Vigilance League, which had been established in 1892 in response to rampant police corruption in the city. He told the committee:
I know this place called Paresis Hall, and under your directions I have visited it a number of times. I have been in the place since April 1st to the present time fully half a dozen times. I knew of it before, as an officer of the City Vigilance League. I am in the produce business. When this committee began its sessions I took a vacation on the produce business and came in to help you. The character of the place is such that what we call male degenerates frequent the place, and it is a nightly occurrence that they solicit men for immoral purposes. They have one woman who goes there they call a hermaphrodite. These male degenerates solicit men at the tables, and I believe they get a commission on all drinks that are purchased there; they get checks. I have observed five or six of these degenerates frequent that place, possibly more; the last we were there we saw a greater number than we did previously. Those five or six are always to be found there; almost invariably you will find them there they go from there across the street to a place called Little Bucks, opposite, and from there to Coney Island. I have never had any difficulty in getting in; not the least; I have been received with open arms. There are two ways of going in, one way up through the barroom, the other through a side entrance; any way at all that suits you can walk in … They have a piano there, and these fairies or male degenerates, as you call them, they sing some songs.
[Source: Jonathan Ned Katz. Gay American History: Lesbians and Gay Men in the U.S.A. (New York: Thomas Y. Crowell, 1976): pp 46-47.]
► Police Impersonator Arrested in Blackmail Scheme: 1956. A small article in The Honolulu Advertiser highlighted a common danger that gay men faced in the 1950s:
A Honolulu fisherman has confessed he passed himself off as a vice-squad lieutenant to collect $27 "bail" money from a frightened restaurant worker, police said yesterday. [Note: $27 in 1956 is equivalent to about $230 today.]

The accused man, Bernal Waiwaiole, 28, of 1133 Maunakea St., is being held in custody until he puts up $50 bond for himself.

The 38-year-old restaurant worker told Detective Segundo Antonio he was resting on a bench in Waikiki shortly after midnight March 17 when Waiwaiole accosted him.

He said Waiwaiole flashed his wallet open and introduced himself as "Lt. Shaffer" of the vice squad. Then, he said, Waiwaiole demanded $25 "bail" money with the threat of locking him up.

The victim, frightened and with only $4.90 in his pocket, took a taxicab to his rooming house to borrow the balance of the money. Waiwaiole, who accompanied the restaurant worker, then demanded another $2.

The victim forked it over.

Waiwaiole was arrested Saturday morning after a friend of the restaurant worker told police about the incident.
► 20 YEARS AGO: Air Force Lab Suggests Development of "Gay Bomb": 1994. In a scenario that sounds more like a Monty Python skit than an actual proposal for warfare, an Air Force lab suggested the development of some highly unusual non-lethal chemical weapons. According to a memorandum dated June 1, 1994, he Air Force's Wright Laboratory in Dayton, Ohio, sought the development "Harassing, annoying, and "bad guy" identifying chemicals.
Three classes of chemicals were proposed. The first consisted of "chemicals that attract annoying creatures to the enemy position and make the creatures aggressive or annoying." Rodents and stinging and biting bugs were suggested as suitable targets. The second class of chemicals would "make lasting but non-lethal markings on the personnel," making them "easily identifiable (by smell or appearance) weeks later, making it impossible for them to blend with the local population." If the chemicals had an irritating or annoying factor, so much the better. But it was the third category that was oddest of all:
Category #3: Chemicals that effect [sic] human behavior so that discipline and morals in enemy units is adversely effected [sic]. One distasteful but completely non-lethal example would be strong aphrodisiacs, especially if the chemical also caused homosexual behavior. Another example would be a chemical that made personnel very sensitive to sunlight.
The brief memo conceded that such chemicals did not currently exist and "would need to be created. Manufacturing techniques would need to be developed for chemicals needed in large quantities." Decontamination measures would also need to be developed. The entire development and testing program for all three categories of chemicals was projected to cost $7.5 million over six years, which was small potatoes for defense programs, even for 1994.
When news of the program broke in 2005, Marine Captain Daniel McSweeney told reporters that the memo was among hundreds of suggestions for non lethal weapons sent to the Pentagon each year, and said, "'Gay Bomb' is not our term. It was not taken seriously. It was not considered for further development."
If you know of something that belongs on the agenda, please send it here. Don't forget to include the basics: who, what, when, where, and URL (if available).
And feel free to consider this your open thread for the day. What's happening in your world?
The Daily Agenda for Saturday, May 31
Jim Burroway
May 31st, 2014
TODAY'S AGENDA:
Pride Events This Weekend: Alkmaar, Netherlands; Asbury Park, NJ; Bergen, Norway; Birmingham, AL; Bradford, UK; Buffalo, NY; Cambridge/Kitchener/Waterloo, ON; Dresden, Germany; Düsseldorf, Germany; Göteborg, Sweden; Guerneville, CA; Karlsruge, Germany; Kiel, Germany; Lorraine, France; Los Ranchos, NM; Nicosia, Cyprus; Oxford, UK; Queens, NY; Santa Cruz, CA; Washington, DC; Winnipeg, MB.
AIDS Walks This Weekend: Beaver Lake, NY; Boston, MA.
Other Events This Weekend: Connecticut Gay and Lesbian Film Festival, Hartford, CT; Film Out San Diego, CA; Inside Out Toronto Film Festival, Toronto, ON; AIDS Life Cycle, San Francisco to Los Angeles, CA.
TODAY'S AGENDA is brought to you by:

The weekly newspaper GAY described The End, located in what would later become the eastern end of West Hollywood, as "very popular with the young crowd, especially as an after-hours gathering spot. Music blasts from opening at 8pm 'til closing at God knows what time." If the address is familiar to gay Angelenos, it's because that's where FUBAR is today.
TODAY IN HISTORY:
► Scientists Trace AIDS To 1951: 1986. The summer of 1986 looked to be another terrible year in the nearly five-year-old AIDS epidemic. To be precise, that should be the five-year-old known AIDS epidemic. The CDC first noted the new disease in 1981 with the death of five young men, "all active homosexuals" whose immune system had been mysteriously and severely compromised. Out of the 23,000 known cases of people with AIDS between 1981 and the end of 1986, 56% were already dead (PDF: 32KB/5 pages).
While anti-gay activists rushed to declare that the so-called "gay plague" was a divinely inspired "terrible retribution," scientists sought to figure out where the deadly disease came from. It wasn't long before doctors in Europe and Africa noticed that the new disease first reported in America was remarkably similar to a mysterious illness striking the Congo River basin of Zaire and was already spreading eastward to Uganda. Swedish doctors remembered an infant born in Zaire who had contracted a similar disease in 1975 and finally died in 1982. Others recalled a Danish surgeon who died in 1977 after working in the Congo River region. Preserved blood and tissue samples tested positive for HIV, and this sent scientists scurrying to identify earlier possible samples which may offer clues to the disease's origin.
On May 31, 1986, a team of American scientists published a letter in the British journal The Lancet announcing that they were able to determine that a blood sample that had been taken from an unknown patient at a Kinshasa hospital in 1959 tested positive for HIV. Nothing was known of the patient — neither a name nor medical records survive — but we can certainly guess at the suffering he or she must have endured. Nevertheless, this finding was an early clue that the epidemic itself was much older than previously thought. Later genetic analysis of the virus in that blood sample would indicate that the virus had actually entered the human population sometime around 1931. And later analysis still would push that estimate back to around 1908. But as early as 1986, it was already clear that it was only the stigma surrounding the disease, and not the disease itself, that was then approaching its fifth birthday.
TODAY'S BIRTHDAY:
► 195 YEARS AGO: Walt Whitman: 1819-1892. Usually I commemorate famous birthdays by providing a brief biographical sketch. But when describing the life of the great American poet, it strikes me as unseemly to describe a man's life when he has already written all that needs to be said:
When I Heard At The Close Of The Day.

WHEN I heard at the close of
the day how my name
had been receiv'd with
plaudits in the capitol, still it was
not a happy night for me that follow'd,
And else when I carous'd, or when my plans were accomplish'd,
still I was not happy,
But the day when I rose at dawn from the bed of perfect health,
refresh'd, singing, inhaling the ripe breath of autumn,
When I saw the full moon in the west grow pale and disappear in
the morning light,
When I wander'd alone over the beach, and undressing bathed,
laughing with the cool waters, and saw the sun rise,
And when I thought how my dear friend my lover was on his way
coming, O then I was happy,
O then each breath tasted sweeter, and all that day my food
nourish'd me more, and the beautiful day pass'd well,
And the next came with equal joy, and with the next at evening
came my friend,
And that night while all was still I heard the waters roll slowly
continually up the shores,
I heard the hissing rustle of the liquid and sands as directed to
me whispering to congratulate me,
For the one I love most lay sleeping by me under the same cover
in the cool night,
In the stillness in the autumn moonbeams his face was inclined
toward me,
And his arm lay lightly around my breast and that night I was
happy.
This poem was originally part of a sequence of poems titled "Live Oak with Moss," which tells the story of an unhappy affair with a man. When Whitman published the third edition of Leaves of Grass in 1860, he included them among the forty-five poems of "Calamus," but re-arranged their order to obliterate the narrative. For the fourth edition of Leaves of Grass, two of the three poems dropped were "Live Oak " poems, perhaps revealing that Whitman still feared that the poems told more than he could safely reveal. You can see the reconstructed "Live Oak" series at the Whitman Archive.
► Bob Hull: 1918-1962. The future co-founder of the Mattachine Foundation grew up near Minneapolis. While a student at the University of Minnesota, Hull met Chuck Rowland (see Aug 24) — another future Mattachine co-founder — and they became lovers, briefly. After the war, Rowland became a Communist organizer, and Hull soon followed. In 1948, Rowland left the party and moved to Los Angeles. Hull followed him to L.A., but remained in the party where he met Harry Hay (see Apr 7). When Hay discussed his idea for forming a support organization for gay people with Hull, Hull shared the idea Rowland and Hull's then-current lover, Dale Jennings (see Oct 21). Together with Hay's lover, Rudi Gernreich, the five met in Hay's home in the Silver Lake neighborhood and formed what would become the Mattachine Foundation (see Nov 11).
Hull's role in the new organization was rather limited. He was best known for leading discussion groups and writing tracts for the group. As Mattachine grew and attracted new members, many of those new members were skittish over its founders' Communist ties and the Foundation's high degree of secrecy. Few knew the names of those in leadership positions, and the founders organized the individual discussion groups so that each one was compartmentalized. That way, if the FBI picked up one member  – remember, this was at the height of the McCarthy anti-Communist and anti-gay witch hunts — the other in the organization would be protected.
But by 1953, newer members, mostly conservative members from San Francisco led by Hal Call (see Sep 20), demanded that the secrecy surrounding the leadership be abandoned and the organization cleared of Communists. Hull voiced concerns that some of those northern members might tip off a Senate Committee that Communists had founded the organization and questioned whether the founders could withstand such an investigation. (In fact, two new members from the Bay area were already FBI informants.) After the Foundation's first constitutional in April broke down in disagreement (see Apr 11), a second meeting was called for May, when Hay, Rowland, and Hull stepped down. The remaining members declared the Mattachine Foundation disbanded and announced the formation of the newly reconstituted Mattachine Society.
When Hull left Mattachine, he also left advocacy behind. He briefly joined up with Rowland's short-lived gay-affirming Church of One Brotherhood, but Hull's personal demons soon caught up with him. A lifelong introvert, Hull struggled with depression for which he underwent years of therapy. Just days after his lover left him, Hull killed himself on May 1, 1962.
If you know of something that belongs on the agenda, please send it here. Don't forget to include the basics: who, what, when, where, and URL (if available).
And feel free to consider this your open thread for the day. What's happening in your world?
The Daily Agenda for Friday, May 30
Jim Burroway
May 30th, 2014
TODAY'S AGENDA:
Pride Events This Weekend: Alkmaar, Netherlands; Asbury Park, NJ; Bergen, Norway; Birmingham, AL; Bradford, UK; Buffalo, NY; Cambridge/Kitchener/Waterloo, ON; Dresden, Germany; Düsseldorf, Germany; Göteborg, Sweden; Guerneville, CA; Karlsruge, Germany; Kiel, Germany; Lorraine, France; Los Ranchos, NM; Nicosia, Cyprus; Oxford, UK; Queens, NY; Santa Cruz, CA; Washington, DC; Winnipeg, MB.
AIDS Walks This Weekend: Beaver Lake, NY; Boston, MA.
Other Events This Weekend: Connecticut Gay and Lesbian Film Festival, Hartford, CT; Film Out San Diego, CA; Inside Out Toronto Film Festival, Toronto, ON; AIDS Life Cycle, San Francisco to Los Angeles, CA.
TODAY'S AGENDA is brought to you by:

This is one of those places where it's hard to find any information. The Town and Country Club on Farnum Pike in Smithfield, Rhode Island, appears to have been a swim club with an Olympic-size swimming pool that went bankrupt in 1969. But when this ad was published in a New England gay bar guide in 1976, it was back in operation, perhaps under new ownership. Since no specific address is given for the Town and Country Club, it's hard to know what happened to it. I don't know for sure, but it may (or may not) be the same facility that was, until recently, the Effin Last Resort Club – a bar with an Olympic-sized swimming pool – which also went into receivership in 2013, only to open again as simply The Last Resort.
TODAY IN HISTORY:
► Male Couple Attends Senior Prom After Obtaining Court Order: 1980. Aaron Fricke was a high school senior when he publicly came out as gay, started dating Paul Guilbert, and asked him to the Cumberland (Rhode Island) High School senior prom. The year before, Guilbert had tried to attend the junior prom with a male date, but he ran into opposition from both the principal and his father. This time, Fricke took the lead but, as before, the principal refused to allow the couple to attend, complaining that the publicity "upset other students, sent the community abuzz, and rallied out-of-state newspapers to consider the matter newsworthy." It also earned Fricke five stitches under his eye when he was attacked in the hallway.
This wasn't the first time that a gay couple tried to go to the prom. The year before, Randy Rohl, 17, and Grady Quinn, 20, attended a high school prom in conservative Sioux Falls, South Dakota with the full support of that school's principal and several fellow students (see May 22). But this time in Rhode Island, Fricke first had to file a lawsuit in Federal court, charging that the school district was infringing on his First Amendment right to free speech. "I feel I have the right to attend," he told the judge. "I feel I want to go to the prom for the same reason any other student would want to go." The judge agreed (PDF: 60KB/7 pages), and not only ordered the school district to allow the couple to attend, but to beef up security in case there were any problems. And on this day in 1980, Fricke and Guilbert attended the prom, slow-danced to Bob Seger's "We've Got The Night," and the case of Fricke v. Lynch became an important legal precedent for other gay couples across the nation since then.
Fricke later wrote about his experiences in Reflections of a Rock Lobster: A Story about Growing Up Gay. He also collaborated with his father on another book about coming out, Sudden Strangers: The Story of a Gay Son and His Father
.
TODAY'S BIRTHDAYS:
► Christine Jorgensen: 1926-1989. She was born in the Bronx, and described herself as "frail, tow-headed, introverted little boy who ran from fistfights and rough-and-tumble games." She also went by "George." After a stint in the army following World War II, her identity as a woman was overwhelming — and her physical development as a man was underwhelming. As she attended dental school, she began taking the female hormone ethinyl estradiol on her own and looked into sexual reassignment surgery. At the time, the only surgeries being performed were in Sweden. But at a stopover in Copenhagen to visit relatives, she discovered Dr. Christian Hamburger, a Danish endocrinologist and specialist in rehabilitative hormonal therapy. Denmark's Minister of Justice allowed her surgery to take place.
Christine's surgery wasn't the first of its kind, but that's how it was portrayed on December 1, 1952 when the New York Daily News carried the front-page headline, "Ex-GI Becomes Blonde Beauty." Within months, she was a national celebrity, and became the most written-about person in 1953. She tried to use her celebrity as an opportunity for education, which turned out to be a huge task. She acted in summer stock, toured the lecture circuit, wrote an autobiography, and made countless radio and television appearances. She was engaged to marry John Traub, but that engagement was called off. In 1959, she announced her engagement to Howard J. Knox, but the couple was unable to obtain a marriage license because Jorgensen's birth certificate still listed her as a male. By the time they ended that engagement, Knox had been fired from his job over the publicity. Shortly before Jorgensen died in 1989, she said she had given the sexual revolution "a good swift kick in the pants." She died of bladder and lung cancer just a month shy of her 63rd birthday.
If you know of something that belongs on the agenda, please send it here. Don't forget to include the basics: who, what, when, where, and URL (if available).
And feel free to consider this your open thread for the day. What's happening in your world?
The Daily Agenda for Thursday, May 29
Jim Burroway
May 29th, 2014
Today is Fag Day, or at least it was in 1917. I haven't been able to find any information about what Fag Day was supposed to be, but it appears to have been a day when free cigarettes ("fags" in British slag) were distributed to wounded soldiers and sailors. Or it may have been a fundraising or donation day — here are some Fag Day fundraising badges. Reproductions of the posters are available in the U.K. and stateside.
[Thanks to BTB commenter TomTallis who alerted us to this last year.]
TODAY'S AGENDA:
Pride Events This Weekend: Alkmaar, Netherlands; Asbury Park, NJ; Bergen, Norway; Birmingham, AL; Bradford, UK; Buffalo, NY; Cambridge/Kitchener/Waterloo, ON; Dresden, Germany; Düsseldorf, Germany; Göteborg, Sweden; Guerneville, CA; Karlsruge, Germany; Kiel, Germany; Lorraine, France; Los Ranchos, NM; Nicosia, Cyprus; Oxford, UK; Queens, NY; Santa Cruz, CA; Washington, DC; Winnipeg, MB.
AIDS Walks This Weekend: Beaver Lake, NY; Boston, MA.
Other Events This Weekend: Connecticut Gay and Lesbian Film Festival, Hartford, CT; Film Out San Diego, CA; Inside Out Toronto Film Festival, Toronto, ON; AIDS Life Cycle, San Francisco to Los Angeles, CA.
TODAY'S AGENDA is brought to you by:

The Golden Calf, located just south of Thomas Circle, operated from 1963 to 1970. It was a popular meeting place for the Mattachine Society of Washington, D.C. The entire 14th Street corridor has been redeveloped over the past few decades, with the entire block now taken up with high-rise apartment buildings, condos and offices.
TODAY IN HISTORY:
► Second White House Protest: 1965. If a tree falls in the woods and nobody's there, does it make a sound? That's the kind of question that may have been on the minds of members of the Mattachine Society of Washington, D.C. following the first ever gay rights protest in front of the White House the month before (see Apr 17). The group decided not to publicize the hour-long protest in advance because they didn't want to give the police time to invent a reason to block their demonstration. But that also meant that there were no reporters or news cameras there either. As far as everyone outside the little group knew, it simply didn't happen. But as Frank Kameny, co-founder of the Washington chapter recalled, the protest "went so well that we immediately decided to do a repeat, with advance publicity." This time, they decided on a three-prong approach to get the word out: they sent a news release to major news outlets, handed out a mimeographed leaflet to passersby during the demonstration, and sent a follow-up release to news media after the protest ended.
Thirteen people showed up with picket signs, and this time there was considerable press coverage, including brief mentions in The New York Times, The Washington Star, the Associated Press, United Press International, and ABC television, whose East Coast viewers saw a line of respectable men (in jackets and ties) and ladies (in heels and skirts), protesting according to the dictates handed down by Kameny ("If you're asking for equal employment rights, look employable!"). This protest would establish a pattern for future gay rights protests for the next four years.
► "Polyester" Premieres: 1981. The John Waters film Polyester
made its debut on the silver screen. Divine (see Oct 19) once again starred, this time as Francine Fishpaw, a suburban housewife whose world is thrown into chaos when her pornographer husband declares he's been unfaithful, her daughter becomes pregnant, and her son is accused of breaking local women's feet as part of his fetish. Nineteen-fifties heartthrob Tab Hunter (see Jul 11) appeared near the end as lounge-suit-wearing Todd Tomorrow who swept Francine off her sweep and proposed marriage — only to plot with Francine's mother to embezzle her divorce settlement and drive her insane.
The film was notable for a unique technological breakthrough: it was presented in "Odorama," in which theatergoers were handed scratch-and-sniff cards so they could smell along with the action. One of those odors was feces, leaving Waters delighted with the thought that his audiences actually "pay to smell shit." Despite the film's positive reception — it even got a positive review at The New York Times — it remains a scandal that Polyester
has yet to earn any major cinematic awards.
► Barney Frank Comes Out: 1987. Barney Frank became only the second member of Congress to confirm that he was gay, and the first to do so wholly voluntarily, when he told a Boston Globe reporter:
"If you ask the direct question: 'Are you gay?' the answer is yes. So what? I've said all along that if I was asked by a reporter and I didn't respond it would look like I had something to hide and I don't think I have anything to hide."
Rep. Frank said that the disintegration of Gary Hart's presidential campaign earlier that month over reports of his extra-marital relationship with a young model, and the recent revelation that Rep. Stewart B. McKinney of Connecticut had died of AIDS, had prompted his decision to come out. Of McKinney, Frank said there was "an unfortunate debate about 'Was he or wasn't he? Didn't he or did he?' I said to myself, I don't want that to happen to me." On May 31, the Globe reported that most of his constituents were unperturbed by his announcement, and many were unsurprised.
TODAY'S BIRTHDAYS:
► 80 YEARS AGO: Nancy Cárdenas: 1934-1994. The poet, playwright, journalist, theater director and social activist was born in Parras, Coahuila in Mexico. She became a noted radio announcer at the age of 20 before turning to the stage. Her interest in literature became apparent in the 1950s when she participated in a public reading program, Poetry Out Loud followed in the 1960′s with the publication of her one-act play El Cántaro Seco (The Empty Pitcher).
In the 1970s, she became an acclaimed theater and film director. Her 1970 film, El Efecto de los Rayos Gamma Sobre las Caléndulas (The Effect of Gamma Rays on Marigolds), was a critical hit, earning the Theatre Critics Association Award. It was also very controversial for being gay themed. She drew death threats and the film was protested by the brother of then-President Luis Echeverría, which was no small thing: President Echeverría had been the hardline Interior Secretary during the 1968 Tlatelolco Massacre, when the Mexican government opened fire on protesting students ten days before the 1968 Summer Olympics. But such was Cárdenas's influence that not only was the film shown in the Mexican capital, but in a theater on Insurgentes no less — Insurgentes being one of the principal boulevards in Mexico city. It was a huge success.
She came out as a lesbian in 1974  during an interview on the public affairs television program 24 Horas. That act made her the first publicly declared lesbian in Mexico. That year she founded El Frente de Liberación Homosexual (FLH, the Gay Liberation Front). In 1975, she co-wrote with Carlons Monsivais the Manifiesto en Defensa de los Homosexuales en México. On October 2, 1978 as part of a commemoration of the 1968 Tlatelolco student massacre, she headed the first Gay Pride march in the Plaza de las Tres Culturas. She continued her advocacy throughout the 1980s through her plays, poetry and public statements. She died in 1994 of breast cancer.
► Gene Robinson: 1947. When he was elected Bishop of the Episcopal Church's Diocese of New Hampshire in 2004, he became the first openly gay, non-celibate priest to be elevated to the episcopate. His election was so controversial, he wore a bullet-proof vest during his consecration. In a BeliefNet interview the day after he gave a prayer at the opening of President Barack Obama's inaugural celebrations, he talked about his journey toward coming to terms with his sexuality:
I've been the reparative therapy route. I did that. My own experience is it doesn't work. I think what it does it that it teaches gay and lesbian people to become so self loathing that they are willing to not act in a natural way, and deprive themselves of the kind of love and support that makes life worthwhile, that makes sense of our own lives and being. I can't be supportive of that. It only underscores the way the church has gotten this wrong. God doesn't ever get it wrong but the church often does.
Bishop Robinson formally retired in January, 2013.
► 55 YEARS AGO: Rupert Everett: 1959. His 1981 role as a gay schoolboy in the stage version of Another Country proved to be his break, opening the way for his screen appearance in the 1984 film version with Colin Firth. In 1989, Everett moved to Paris and came out as gay, which he said may have damaged his career. Wags would say that the 1987 flop Hearts of Fire may have been a factor. But his appearance in the 1997 film My Best Friend's Wedding and 2000′s The Next Best Thing showed that his career wasn't entirely over — although it did appear that he would forever be typecast as the heroine's gay best friend. In 2009, he told the British newspaper The Observer:
The fact is that you could not be, and still cannot be, a 25-year-old homosexual trying to make it in the British film business or the American film business or even the Italian film business. It just doesn't work and you're going to hit a brick wall at some point. You're going to manage to make it roll for a certain amount of time, but at the first sign of failure they'll cut you right off… Honestly, I would not advise any actor necessarily, if he was really thinking of his career, to come out.
In recent years, Everett has remained active in British television and in the lead role of a London production of The Judas Kiss, about Oscar Wilde's downfall and 1895 gross indecency conviction. And as a former sex worker himself, he has lately championed the decriminalization of sex workers and their clients. And ever the iconoclast, he criticized those who advocated for marriage equality in Britain, saying, "I find it personally beyond tragic that we want to ape this institution that is so clearly a disaster."
► Melissa Etheridge: 1961. Her debut album was completed in just four days after her record label rejected her first effort as too polished. That stripped down album, titled simply Melissa Etheridge, not only defined her sound, but it yielded a hit single, "Bring Me Some Water" and a Grammy nomination. In 1992, she won her first Grammy for Best Rock Vocal Performance on the strength of her third album, Never Enough. Her breakthrough album, 1993′s Yes I Am, was certified Platinum and garnered her a second Grammy for Best Female Rock Vocal Performance for her single "Come to My Window". Her 2006 song "I Need to Wake Up" was recorded for Al Gore's documentary An Inconvenient Truth and won an Academy Award for Best Original Song.
She came out publicly in 1993 and has been a committed gay rights advocate ever since. She is also a committed advocate on behalf of the environment and breast cancer research, having herself undergone chemotherapy for breast cancer in 2004 and 2005. In an interview with Dateline NBC, she discussed her recovery and her use of medical marijuana while undergoing chemo. In 2011, she announced her separation from her wife, Tammy Lynn Michaels, after seven years together. They have two children, fraternal twins, who were born in 2006. Etheridge also has two children from her previous long-term relationship with Julie Cypher. In 2013, she announced her engagement to television producer Linda Wallem, although no date has been set.
► David Burtka: 1975. He began as an actor, first on the stage, and then in guest roles on The West Wing, Crossing Jordan and in seven episodes of How I Met Your Mother. Those appearances in Mother led to rumors that Burtka was romantically involved with one of the series' stars, which finally prompted Neil Patrick Harris to publicly acknowledge in 2006 that he was gay. In 2010, Burtka and Harris, who have been together since 2004, became fathers to fraternal twins, a boy and a girl. Birtka has cut back on acting to run a Los Angeles catering company and work as a full time chef.
If you know of something that belongs on the agenda, please send it here. Don't forget to include the basics: who, what, when, where, and URL (if available).
And feel free to consider this your open thread for the day. What's happening in your world?
The Daily Agenda for Wednesday, May 28
Jim Burroway
May 28th, 2014
TODAY'S AGENDA:
Pride Events This Weekend: Alkmaar, Netherlands; Asbury Park, NJ; Bergen, Norway; Birmingham, AL; Bradford, UK; Buffalo, NY; Cambridge/Kitchener/Waterloo, ON; Dresden, Germany; Düsseldorf, Germany; Göteborg, Sweden; Guerneville, CA; Karlsruge, Germany; Kiel, Germany; Lorraine, France; Los Ranchos, NM; Nicosia, Cyprus; Oxford, UK; Queens, NY; Santa Cruz, CA; Washington, DC; Winnipeg, MB.
AIDS Walks This Weekend: Beaver Lake, NY; Boston, MA.
Other Events This Weekend: Connecticut Gay and Lesbian Film Festival, Hartford, CT; Film Out San Diego, CA; Inside Out Toronto Film Festival, Toronto, ON; AIDS Life Cycle, San Francisco to Los Angeles, CA.
TODAY'S AGENDA is brought to you by:

The Daughters of Bilitis' official magazine The Ladder first appeared in October, 1956 as a twelve-page typewritten, mimeographed and hand-stapled newsletter. One hundred and seventy-five copies of that first issue were sent out, and from those humble beginnings, The Ladder went on to become first nationally distributed lesbian publication in the U.S. In Different Daughters: A History of the Daughters of Bilitis and the Rise of the Lesbian Rights Movement
, Marcia Gallo wrote "For women who came across a copy in the early days, The Ladder was a lifeline. It was a means of expressing and sharing otherwise private thoughts and feelings, of connecting across miles and disparate daily lives, of breaking through isolation and fear." The Ladder appeared monthly from 1956 until 1970, then every other month until its demise in 1972.
TODAY IN HISTORY:
► 95 YEARS AGO: First Pro-Gay Film Released 1919. The German silent film Anders als die Andern ("Different From the Others") tells the story of a famous concert violinist, Paul Körner (played by Conrad Veidt, who later appeared in Casablanca as Major Heinrich Strasser) who falls in love with his student Kurt Sivers (Fritz Schulz). Both men experience disapproval from their parents, and Körner becomes the subject of a blackmail attempt. The real-life Dr. Magnus Hirschfeld, the famous German sexologist and gay-rights advocate (see May 14), makes several cameo appearances in the film. In one scene, he explains to Körner's parents that their son "is not to blame for his orientation. is not wrong, nor should it be a crime. Indeed, it is not even an illness, merely a variation, and one that is common to all of nature."
Hirshfeld's appearances appear directed more toward the audience than the characters he's speaking to. In one flashback scene, when Körner first meets Hirschfeld's character after discovering that an "ex-gay" hypnotherapist was a fraud (some things never change), Hirschfeld tells him, "Love for one of the same sex is no less pure or noble than for one of the opposite. This orientation can be found in all levels of society, and among respected people. Those that say otherwise come only from ignorance and bigotry."
The acting is stilted, as is common for that era, and the plot is fairly predictable. Körner reports Bollek for blackmail and has him arrested. In retaliation, Bollek exposes Körner. Both men wind up in court, and both are found guilty, despite Hirshfeld's testimony on Körner's behalf (and another soliloquy for the audience). The judge has mercy on Körner however, and sentences him only to one week. Disgraced and shunned by his family, Körner kills himself. Sivers also tries to kill himself, but Hirschfeld intervenes. "You have to keep living; live to change the prejudices by which this man has been made one of the countless victims. …Justice through knowledge!"
Many prints of the film were burned by the Nazis after they came to power in 1933, and censorship laws prevented its general viewing. Only small fragments of the film survives today. Here is a clip which includes on of Hirscheld's cameos (beginning at 3:10):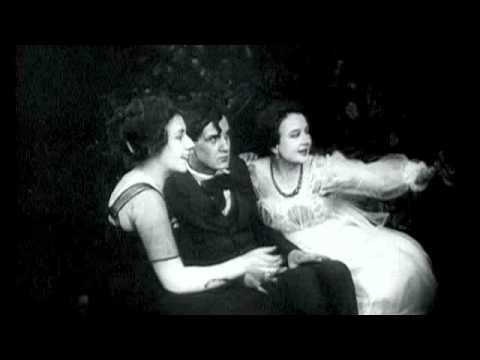 ► Daughters of Bilitis Hold First National Convention: 1960. When Del Martin and Phyllis Lyons co-founded the Daughters of Bilitis in 1955, the tiny group only had eight members (see Oct 19). Five years later, and the Daughters were large enough to hold its first biennial convention at the Hotel Whitcomb in San Francisco. The DoB's press release announcing the convention was met mostly with silence except for a few sprinkles of condescension here and there. The San Francisco Chronicle's smarmy columnist Herb Caen typified the latter when he who wrote, "Russ Wilden, if nobody else, will be interested to learn that the Daughters of Bilitis will hold their nat'l convention here May 27-30. They're the female counterparts of the Mattachine Society — and one of the convention highlights will be an address by Atty. Morris Lowenthal titled 'The Gay Bar in the Courts.' Oh brother. I mean sister. Come to think of it, I don't know what I mean."
The first full day of the convention drew two hundred women to the historic Hotel Whitcomb on Market Street, along with the San Francisco police who checked to make sure the ladies were wearing ladies' clothing. As the Daughters had long emphasized outward conformity in the hopes that it would put larger society at ease, they were already prepared for the "inspection." Del Martin (see May 5) invited the police inside to verify that everyone — well, the women, anyway — were wearing dresses, stocking and heels. After the convention ended, Helen Sandoz (see Nov 2)) ended her report in the DoB's newsletter, The Ladder with a note of thanks to everyone who attended, including those who were undercover: "Thank you, DOB, ABC (California Department of Alcoholic Beverage Control); Vice Squad, professional folk… thank you all for letting us see you and letting you see us."
► Ma Vie en Rose: 1997. The Belgian film Ma Vie en Rose ("My Life in Pink") premiered in France. It's the story of a young child named Ludovic (Georges Du Fresne), who insists that she is a girl and talks of marrying her best friend, a boy who lives next door. When the film opened in the U.S., it received an R rating by the Motion Picture Association of America, even though the film has minimal sexual content, minimal violence, and mild language. Nevertheless, the film was critically acclaimed and won a Golden Globe for Best Foreign Language Film.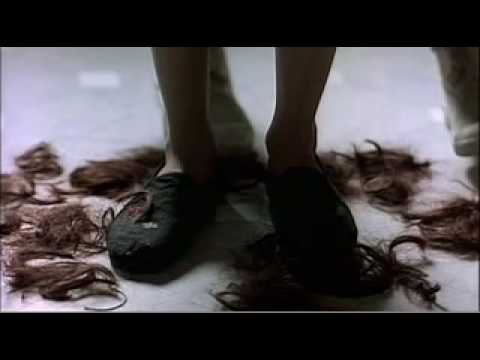 If you know of something that belongs on the agenda, please send it here. Don't forget to include the basics: who, what, when, where, and URL (if available).
And feel free to consider this your open thread for the day. What's happening in your world?
The Daily Agenda for Tuesday, May 27
Jim Burroway
May 27th, 2014
TODAY'S AGENDA is brought to you by:

Milwaukee's Neptune Club appears to have only lasted about a year: "Neptune Club is believed to have been Chuck Cicirello's first gay bar. He later opened the Factory, which was to become the legendary Milwaukee dance/ disco bar, followed by Factory 2 and 3, and other bars in later years."
TODAY IN HISTORY:
► "Homosexual Ring Broken Up": 1948. A veteran University of Missouri journalism professor was arrested and charged with sodomy as Prosecutor Howard B. Lang, Jr. described to reporters fantastical tales of "mad homosexual parties" in Columbia, Missouri. According to the Associated Press on the day of his arrest:
The prosecuting attorney said he had issued a warrant for the arrest of E.K. Johnston, for 24 years a member of the faculty of the university's school of journalism, after a long investigation into abnormal sex orgies here and other central Missouri cities. Two other men were held in the Boone County jail on similar charges. They are Willie Coots, a gift shop employee here, and Warren W. Heathman, 35, Rolla, Mo., an itinerant instructor for the Veteran Administration's farm training program.

Lang said both had signed statements, implicating Johnston as a principal in what he called a homosexual "ring" at Johnston's apartment which Coots had shared for the last 15 or 16 years. At least of score of University of Missouri students and other residents here, Lang said, also are implicated in the ring. No charges have been filed against any one except Coots, Heathman and Johnston, but several are being held in jail for investigation or as material witnesses.

Heathman, Lang reported, told a near-fantastic story of "mad parties" at Johnston's apartment and at a cabin near Salem, Mo., in which as many as 30 members of the "ring" gathered to boast of conquests and to indulge in homosexual practices.
Johnston was released after posting a $3,500 bond (that would be nearly $35,000 in today's money), and the university fired him the next day. Johnson initially pleaded not guilty to the charge of sodomy, but after the other two testified against him, he changed his plea to guilty in exchange for four years' probation under a $2,000 bond. Terms of the probation included "cessation of homosexual practices." The others also pleaded guilty and were placed on probation.
Johnston was just one of a large number of students and faculty who were caught up in a wider anti-gay witch hunt then taking place on the UM campus, spearheaded by the university's vice president Thomas A. Brady. In the late 1940s, the university had gained a reputation as a "safe haven" for gay people, and the state legislature exerted pressure to get them out of the university. The university set up an investigative committee under Brady's guidance, and the committee set about identifying gay students and faculty based on the interviews with those who were offered immunity  in return for testifying against the others. That investigation led Johnston's arrest along with several other students:
"Phillip," a former MU student interviewed by Jim Duggins of the GLBT Historical Society, describes running into a gay friend who'd been caught "at a party out in the woods in Salem, Mo., in a cabin, having a wild time."

"The university got rid of everyone," Phillip says. "Each student who had been involved had his transcripts stamped, 'This student will not be readmitted to the University of Missouri until he is cleared of charges regarding homosexual activities.' That's why one kid killed himself right away, and others killed themselves during the ensuing months. It was just tragic."

Phillip and the other interviewees also discuss the 1948 dismissal of MU advertising professor E.K. Johnston. "E.K. Johnston had been at the party," Phillip says. "He was immediately dismissed; the chancellor of the university, or whoever it was, said, 'We had no idea. Such a respected man,' though Johnston had been talked about for years."
Professor Johnston moved to Kansas City, where he lived until his death in 1990.
► Russia Decriminalizes Homosexuality: 1993. President Boris Yeltsin signed a decree which repealed the law forbidding male homosexuality on this date,. Since 2006, Moscow gay rights advocates have attempted to commemorate the anniversary of this historic event by conducting a gay pride march in Moscow. And every year, Moscow authorities have suppressed the march, usually violently. In 2013, Russia upped the ante when President Vladimir Putin signed into law a measure which ostensibly bans distributing "pro-homosexual propaganda" to minors, but which is so broadly written as to ban virtually all pro-LGBT advocacy anywhere in Russia.
TODAY'S BIRTHDAYS:
► Marijane Meaker: 1927. The American novelist and short story writer is known among lesbian pulp fiction fans as Vin Packer, and among fans of young adult fiction as M.E. Kerr. Her 1952 paperback, Spring Fire
, is often considered to be the first lesbian pulp novel. Maker worked on the novel while working as a proofreader at Gold Medal Books. She got Spring Fire published there by posing as a literary agent representing an author named "Vin Packer."
Spring Fire, was a hit, but the nature of the audience caught Gold Medal Books by surprised. "Spring Fire was not aimed at any lesbian market," Meaker said in 1989, "because there wasn't any that we knew about. I was just out of college. We were amazed, floored, by the mail that poured in. That was the first time anyone was aware of the gay audience out there." Thrilled with Spring Fire's success, Gold Medal sought more stories from Vin Packer, who proceeded to produce twenty pulp fiction novels between 1952 and 1969.
Inspired by Donald Webster Cory's groundbreaking book The Homosexual in America (see Sep 18), Meaker's second persona, Ann Aldrich, published a series of nonfiction works to describe the the lesbian experience in 1950s America. We Walk Alone
appeared in 1955 to mixed reviews. While it was an eye opener to general audiences, lesbians weren't so taken with it, with many of those criticisms being played out in the pages of the Daughters of Bilitis' newsletter The Ladder. Aldrich's 1958 follow-up, We, Too, Must Love
(1958), did little to win over her lesbian critics. Del Martin (see May 5) wrote:
Your intentions are admirable, Miss Aldrich, but somehow we feel that you have not reached your objective. You have glossed over that segment of the Lesbian population which we consider to be the "majority" of this minority group. We refer to those who have made an adjustment to self and society and who are leading constructive, useful lives in the community in which they live. While we will grant you that the "average" Lesbian, like any other "average", makes dull reading, you must concede that without inclusion of this group you have not painted a well-rounded and true picture of Lesbian life. …Lesbian life which you have depicted may be likened to a similar study of heterosexual life in which only the Skid Road characters and the well-to-do are delineated. …Surely in your 18 years of Lesbian experience you have met those capable of carrying on an intelligent conversation."
Meaker a successful young adult fiction writer as M.E. Kerr beginning in 1972, writing about topics which weren't usually covered by books for that audience: racisms, absent parents, homosexuality and, later, AIDS. She also wrote four childrens' books as Mary James. Her first book as M.E. Kerr, 1972′s Dinky Hocker Shoots Smack!
, had as a central character an overweight girl, and was listed by the School Library Journal as one of the 100 most significant books for children and young adults. She also wrote four books for younger audiences under the pseudonym Mary James.
Returning to themes of her own life, Meaker had a contentious relationship from 1959 to 1961 with the eccentric author Patricia Highsmith (see Jan 19), which Meaker wrote about in the 2003 memoir, Highsmith: A Romance of the 1950s
. Meanwhile, a whole new audience has rediscovered her pioneering pulp fiction work, with collectors driving up prices on remaining original paperbacks and Cleis Press re-releasing
a large number of titles since 2011 in paperback and for Kindle.
►Chris Colfer: 1990. If you watch Fox's "Glee," you know him as Kurt Hummel, the fashionably gay kid who is routinely bullied in school. He had auditioned for the role of Artie Abrams, but the show's creators were so impressed with Colfer that they created the role of Kurt especially for him. Colfer, who is gay himself, says that he was accepted by his family but often bullied in school. You can see Colfer's video for the "It Gets Better" project here.
If you know of something that belongs on the agenda, please send it here. Don't forget to include the basics: who, what, when, where, and URL (if available).
And feel free to consider this your open thread for the day. What's happening in your world?
The Daily Agenda for Monday, May 26
Jim Burroway
May 26th, 2014
Today is Memorial Day in the U.S., a day set aside to remember those who gave their lives for this country. With the demise of "Don't Ask, Don't Tell in 2011, gay and lesbian service members have been able to serve their country openly and with honor and pride. And gays and Lesbians, both servicemembers and their civilian spouses and loved ones, can also, without shame or fear, remember and honor the sacrifices of their loved ones. That, in particular, was perhaps one of the cruelest aspects of DADT and prior bans on gays and lesbians serving, and dying, openly. In prior years, loved ones were made to mourn in silence. In 1961, ONE magazine published a poignant letter from one such World War II army veteran who still mourned another who didn't come home:
Dear Dave:

This is in memory of an anniversary — the anniversary of October 27th, 1943, when I first heard you singing in North Africa. That song brings memories of the happiest times I've ever known. Memories of a GI show troop — curtains made from barrage balloons — spotlights made from cocoa cans — rehearsals that ran late into the evenings — and a handsome boy with a wonderful tenor voice. Opening night at a theater in Canastel — perhaps a bit too much muscatel, and someone who understood. Exciting days playing in the beautiful and stately Municipal Opera House in Oran — a misunderstanding — an understanding in the wings just before opening chorus.

Drinks at "Coq d'or" — dinner at the "Auberge" — a ring and promise given. The show for 1st Armoured — muscatel, scotch, wine — someone who had to be carried from the truck and put to bed in his tent. A night of pouring rain and two very soaked GIs beneath a solitary tree on an African plain. A borrowed French convertible — a warm sulphur spring, the cool Mediterranean, and a picnic of "rations" and hot cokes. Two lieutenants who were smart enough to know the score, but not smart enough to realize that we wanted to be alone. A screwball piano player -= competition –miserable days and lonely nights. The cold, windy night we crawled through the window of a GI theater and fell asleep on a cot backstage, locked in each other's arms — the shock when we awoke and realized that miraculously we hadn't been discovered. A fast drive to a cliff above the sea –pictures taken, and a stop amid the purple grapes and cool leaves of a vineyard.

The happiness when told we were going home — and the misery when we learned that we would not be going together. Fond goodbyes on a secluded beach beneath the star-studded velvet of an African night, and the tears that would not be stopped as I stood atop the sea-wall and watched your convoy disappear over the horizon.

We vowed we'd be together again "back home," but fate knew better — you never got there. And so, Dave, I hope that where ever you are these memories are as precious to you as they are to me.

Goodnight, sleep well my love.

Brian Keith
[Source: Brian Keith. "Letter to a G.I." ONE, 9, no. 9 (September 1961): 19.]
TODAY'S AGENDA:
Pride Events Today: Alkmaar, Netherlands; Buffalo, NY; Chicago, IL (Bear Pride); Pensacola, FL; Puerto Vallarta, JAL; Washington, DC (Black Pride); Winnipeg, MB.
Other Events Today: International Mr. Leather, Chicago, IL; Matinee, Las Vegas, NV; BUPA London 10,000, London, UK; Inside Out Toronto Film Festival, Toronto, ON.
TODAY'S AGENDA is brought to you by:

The Monster was an enormously popular bar and disco in the 1970s and early '80s. In 1979, as Hurricane Frederick was bearing down on the Keys and the governor ordered a general evacuation, the Monster stayed open and hosted a hurricane party for those who didn't make it off the island. The bar closed in 1983, and the site is now home to Hog's Breath, a popular tourists' open-air bar.
TODAY IN HISTORY:
► Massachusetts Buggery Law: 1697. After the Massachusetts Bay and Plymouth colonies were united into the new Massachusetts Colony, a revision to the old Massachusetts Bay Law of 1672 revised its old sodomy law. The death penalty remains, but now "Buggery" is defined to include bestiality as well as sodomy:
For avoiding of the detestable and abominable Sin of Buggery with Mankind or Beast, which is contrary to the very Light of Nature; Be it Enacted and Declared … That the same Offence be adjudged Felony … And that every Man, being duly convicted of lying with Mankind, as he lieth with a Woman; and every Man or Woman that shall have carnal Copulation with any Beast or Brute Creature, the Offender and Offenders, in either of the Cases before mentioned, shall suffer the Pains of Death, and the Beast shall be slain and Burned.
Massachusetts abolished the death penalty for sodomy and bestiality in 1805.
► First Known Intersex Actress On Film: 1976. She made her debut on the screen in the 1976 movie Drive-In. Set in small town Texas, the story portrays a slice of life as the town's teens gather at the local drive-in to watch a disaster flick. The film's movie-within-a-movie (the movie being screened at the drive-in) is a hilarious sendup of action movies. Among the cast is Katherine Connella (billed as Neely Richlond) who plays a student and is the first intersexed person to star in a motion picture. Katherine's biography
, released in 2001, describes her experience of being born and growing up a combination of genders.
► Maryland Adds Sexual Orientation and Gender Identity to Hate Crime Law: 2005. Five days after vetoing a bill that would provide domestic partnership for same sex couples, Maryland Gov. Robert Ehrlich (R) signed a bill to add sexual orientation and gender identity to the state's hate crime law. Conservative religious groups naturally protest.
TODAY'S BIRTHDAY:
► Sakia Gunn: 1987-2003. If she were alive today, she'd be celebrating her twenty-seventh birthday. Instead, she didn't quite make it to sweet sixteen. On May 11, 2003, she and her friends were waiting for the #1 New Jersey Transit bus in downtown Newark when they were propositioned by two men. The girls rejected their advances by declaring themselves to be lesbians. The men attacked, and when Gunn fought back, one of the attackers stabbed her in the chest. After both attackers fled, Gunn was rushed to the hospital where she died. The murder became the subject of several protests in Newark, and more than 2,500 people attended her funeral.
One of the attackers, Robert McCullough, was arrested and charged with murder. In a tale that could have come from a bad comedy sketch, McCullough claimed that Gunn died after she ran into his knife. He eventually agreed to a plea bargain in which the murder charges were dropped in exchange for a guilty plea for manslaughter, aggravated assault and bias intimidation. He was sentenced to 20 years in prison.
If you know of something that belongs on the agenda, please send it here. Don't forget to include the basics: who, what, when, where, and URL (if available).
And feel free to consider this your open thread for the day. What's happening in your world?
The Daily Agenda for Sunday, May 25
Jim Burroway
May 25th, 2014
TODAY'S AGENDA:
Pride Events This Weekend: Alkmaar, Netherlands; Birmingham, UK; Buffalo, NY; Chicago, IL (Bear Pride); Eskilstuna, Sweden; Kerry, Ireland; Maspalomas, Gran Canaria; Melbourne, FL; Pensacola, FL; Puerto Vallarta, JAL; Washington, DC (Black Pride); Winnipeg, MB.
Other Events This Weekend: Harvey Milk Day Events, various locations across the U.S.; International Mr. Leather, Chicago, IL; Matinee, Las Vegas, NV; BUPA London 10,000, London, UK (Monday); KASHISH Mumbai International Queer Film Festival, Mumbai, India; Great Plains Rodeo, Oklahoma City, OK; Inside Out Toronto Film Festival, Toronto, ON.
TODAY'S AGENDA is brought to you by:
Irish brewer James Everard opened the Everard Baths in 1888 in an old renovated church building. It was intended to operate as a Turkish bath for the general public, but by the 1920s it had already become popular with gay men and picked up the nickname "Everhard." Police raided the premises in 1919 and arrested nine customers and the manager for lewd behavior, and arrested fifteen more in another raid in 1920. But despite those raids, the Everard Baths remained a major gay venue through the succeeding decades. Well-known patrons over the years included Gore Vidal, Rudolf Nureyev, Lorenz Hart, Truman Capote and Ned Rorem.
In 1977, a fire broke out in the Everard, killing nine customers and injuring ten more (see below). The fire destroyed the top two floors of the four-story building. After the building was rebuilt, the Everard reopened in 1979, and remained open for another seven years. It finally closed for good in April 1986 in a city-wide campaign by New York mayor Ed Koch to shut down all of the city's bathhouses in response to the AIDS epidemic. The building is still there and houses the Yung Kee Wholesale Center.
TODAY IN HISTORY:
Oscar Wilde Convicted: 1895. Author, poet and playwright Oscar Wilde was the toast of London. He made his mark in literature in The Picture of Dorian Gray (an annotated edition
with some of the more homoerotic themes restored was released in 2011). His essays made him a respected man of letters, while his popular plays (Salome, A Woman of No Importance, and especially The Importance of Being Earnest) burnished his reputation for sophisticated wit.
But the wild success of Earnest, which premiered February 14, 1895, was quickly eclipsed by Wilde's conviction and sentencing for homosexuality. Four days after the premiere of Earnest, Wilde was denounced as a homosexual by the Marquess of Queensberry (see Feb 18). Wilde, who was involved with the Marquess's son, Alfred Douglass, ignored the advise of his friends and sued the Marquess for libel. That proved disastrous. During cross-examination, Queensberry's lawyer asked Wilde whether he had ever kissed a particular young man, Walter Grainger, in greeting. "Oh, dear no," Wilde replied, "He was a peculiarly plain boy. He was unfortunately extremely ugly. I pitied him for it." Queesnbury's lawyer pounced on Wilde's admssion for not kissing Grainger: it wasn't that Wilde didn't like kissing men, but that he didn't want to kiss this particular "ugly" man.
In short order, Wilde lost the case (see Apr 5). The next day, he was arrested and charged with gross indecency. His first trial began on April 26, with Wilde pleading not guilty. It was during that trial that Wilde uttered these famous lines under cross-examination:
Charles Gill (prosecuting): What is "the love that dare not speak its name"?

Oscar Wilde: "The love that dare not speak its name" in this century is such a great affection of an elder for a younger man as there was between David and Jonathan, such as Plato made the very basis of his philosophy, and such as you find in the sonnets of Michelangelo and Shakespeare. It is that deep spiritual affection that is as pure as it is perfect. It dictates and pervades great works of art, like those of Shakespeare and Michelangelo, and those two letters of mine, such as they are. It is in this century misunderstood, so much misunderstood that it may be described as "the love that dare not speak its name," and on that account of it I am placed where I am now. It is beautiful, it is fine, it is the noblest form of affection. There is nothing unnatural about it. It is intellectual, and it repeatedly exists between an older and a younger man, when the older man has intellect, and the younger man has all the joy, hope and glamour of life before him. That it should be so, the world does not understand. The world mocks at it, and sometimes puts one in the pillory for it.
Despite that admission, Wilde's first trial ended in a hung jury. But a second jury on May 25 found him and another friend guilty. Justice Alfred Wills sentenced them to the maximum sentence allowed by law: to two years of hard labor:
Justice Wills: Oscar Wilde and Alfred Taylor, the crime of which you have been convicted is so bad that one has to put stern restraint upon one's self to prevent one's self from describing, in language which I would rather not use, the sentiments which must rise in the breast of every man pf honor who has heard the details of these two horrible trials. That the jury has arrived at a correct verdict in this case I cannot persuade myself to entertain a shadow of a doubt; and I hope, at all events, that those who sometimes imagine that a judge is half-hearted in the cause of decency and morality because he takes care no prejudice shall enter into the case, may see that it is consistent at least with the utmost sense of indignation at the horrible charges brought home to both of you.

It is no use for me to address you. People who can do these things must be dead to all sense of shame, and one cannot hope to produce any effect upon them. It is the worst case I have ever tried. that you, Taylor, kept a kind of male brothel it is impossible to doubt. And that you, Wilde, have been the center of a circle of extensive corruption of the most hideous kind among young men, it is equally impossible to doubt.

I shall, under the circumstances, be expected to pass the severest sentence that the law allows. In my judgment it it totally inadequate for a case such as this. The sentence of the Court is that each of you be imprisoned and kept to hard labor for two years.

[Cries of "Oh! Oh!" and "Shame!"]

Oscar Wilde: And I? May I say nothing, my Lord?

The court adjourned.
The Redl Affair: 1913. Col. Alfred Redl was a Galician native from a poor family in what is now Ukraine but was then a part of the Austrian Empire. He joined the Austrian army where his keen intelligence and facility with languages outweighed his poverty-stricken background and opened doors into the officer corps. That was a rarity, since officers were nearly uniformly drawn from the rich and the politically well-connected. Redl was appointed to the counter-intelligence service, and his innovations quickly led the way to a series of promotions which led to his becoming the service's chief in 1907. In 1911, Redl was honored with the Expression of Supreme Satisfaction, which was a personal honor bestowed by Emperor Franz Josef himself.
But while that was happening, Redl was also an spy for Russia, starting probably around 1903 (although the Austrian Empire's official rendition of events had him starting only in 1912). How he became a spy for the Austria's arch enemy isn't clear, but we do know that Russia became aware of Redl's homosexuality as early as 1901, and it is believed that Redl was blackmailed. Before World War I broke out, Redl handed over Austria's plan for invading Serbia, revealed the names of Austrian agents in Russia, and underestimated Russia's military strength to the Austrian military. The results were disastrous for Austria. With Russia and Serbia knowing Austria's moves ahead of time, it is estimated that Redl may have been responsible for the deaths of hundreds of thousands of Austrian soldiers and civilians.
Ironically, Redl's innovations in Austria's counter-intelligence service proved to be his undoing. When Redl was promoted up and out of the counter-intelligence service, his successor and protégé, Major Maximilian Ronge, became aware of some suspicious envelopes, stuffed with cash but no note, being delivered to the Vienna post office for a Herr Nikon Nizetas for General Delivery (in other words, with no address; the post office was to hold the envelopes for Nizetas to pick up). Because of the large sums of money involved and evidence that the envelopes may have come from Russia, Ronge personally led the investigation. To Ronge's surprise, it was Redl who arrived at the post office to claim the envelopes. When Ronde and a group of officers confronted Redl at the Hotel Klosmer where Redle was staying, Redl cordially invited them into his room and admitted his crimes. Redl then asked to borrow a revolver. Knowing what would come next, Ronge and his men left a Browning pistol and left, waiting outside the hotel for the sound of the gunshot. Redl removed his uniform, wrote one last farewell letter, and shot himself.
At first, Emperor Franz Josef tried to keep the circumstances behind Redl's suicide under wraps, but Redl's death soon became a rallying point for a number of factions within the government. Aristocrats pointed to Redl's humble background to demand that the officer corps be returned to its all-aristocratic foundations. His Galician upbringing brought all Slavs in the officer corps under suspicion, despite the fact that Redl was ethnically German. And a rumor that Redl was Jewish, despite his Roman Catholic upbringing, stoked yet another wave of anti-Semitism in central Europe.
But more crucially, the Redl Affair became a worldwide symbol of the vulnerability of high-level government officials to blackmail, particularly where homosexuality was concerned. During the Cold War, the Redl Affair, along with the 1951 defection to the Soviet Union of British spies Guy Burgess and Don MacLean, reinforced the argument that gay people could not be trusted in government, and during McCarthy's anti-communist crusade in the 1950s, homosexuality and communism were further linked as twin threats to national security (see Feb 28, Mar 14, Mar 23, Apr 13, Apr 18, Apr 22, Apr 26, Apr 27, May 2, May 19, and May 23).
Florida Legislative Committee Calls Schools "Veritable Refuge for Practicing Homosexuals": 1961. That charge was levied in a report by the Florida Legislative Investigations Committee, which was Florida's homegrown version of the McCarthy Red and Lavender Scares from a decade earlier. Known popularly as the Johns Committee for its first chairman, state Senator and former acting Governor Charley Johns, it was established in 1956 to investigate alleged communist links to the NAACP and the Southern Christian Leadership Conference. In 1957, the Legislature broadened the committee's mandate to investigate gays in the state's colleges and universities. In 1961, just as that mandate was about to expire, the Johns committee issued a biennial report to the Legislature which claimed that it found a "call ring" in an unidentified populous county which put teenage boys "through what amounts to a regular course in training in homosexual acts. When properly trained they are made available to older homosexuals the same as female prostitutes."
The report, filed by Rep. William G, O'Neill (D-Ocala), the committee's chair, claimed that the investigation was ongoing and three men had been arrested, but provided no other details of the alleged ring. ONE magazine was skeptical of the charges:
It seems to this reporter that there have been entirely too much acceptance of alleged happenings as reported by investigative bodies or individuals who are never required to give absolute and irrefutable proof. We have for years been hearing about supposed homosexual "rings" and "clubs" that serve their memberships play-boy style. I defy anyone to show me one.
ONE was right to be skeptical, as no such case has ever hit Florida's newspapers as far as I've been able to determine. But the report did tally the damage the committee had done to people lives as of 1961. Since 1959, 39 teachers' certificates had been revoked and fourteen more cases were pending before the state Board of Education (see Apr 22 for the case of five teachers from St. Petersburg) "The committee is in possession of sworn testimony concerning homosexual conduct in excess of 75 additional public school teachers," the report added, but added that disclosure of details would derail its investigations.
The Florida Legislature approved an additional appropriation to the Johns Committee and renewed its charter for another two years. In 1963, the Committee said that its work still was not done so the Legislature renewed its charter again for two additional years. In 1964, the fruits of that "exhaustive investigation" were finally made public when the Johns Committee issued its final report, "Homosexuality and Citizenship in Florida" (see Mar 17). Known as the "purple pamphlet" for the abstract purple cover that was added to obscure the more provocative photos inside, the report was blasted as an exercise in taxpayer-funded pornography. The Legislature responded to the controversy by finally pulling funding for the committee and forcing its disbanding.
Everard Bathhouse Fire Kills Nine: 1977. In 1976, the fire officials ordered the Everard to install a sprinkler system. By May 1977, the sprinklers had been installed but they hadn't been hooked up to a water supply yet when, in the early morning hours of Wednesday, May 25, 1977, a mattress fire broke out. Occupants when through several fire extinguishers trying to put out the flames before finally calling the fire department. By the time firefighters arrived, about 80 to 100 occupants had managed to flee the building, but nine customers weren't so lucky. Seven died from smoke inhalation, one from respiratory burns, and one from injuries after jumping from an upper floor.
Identification of the victims was complicated by the fact that many of them had registered under assumed names. Friends wound up identifying them rather than family. They were: Hillman Wesley Adams, 40, South Plains, NJ; Amado Alamo, 17, Manhattan; Anthony Calarco, age unknown, The Bronx; Kenneth Hill, 38, Manhattan; Brian Duffy, 30, address unknown; Patrick Knott, 38, Manhattan; Ira Landau, 32, Manhattan; Yosef Signovec, 30, a Czech refugee whose address was unknown; and James Charles Stuard, 30, Manhattan, who was a well-known DJ at the club 12 West.
(Note: This video of the fire erroneously give the date as 1975.)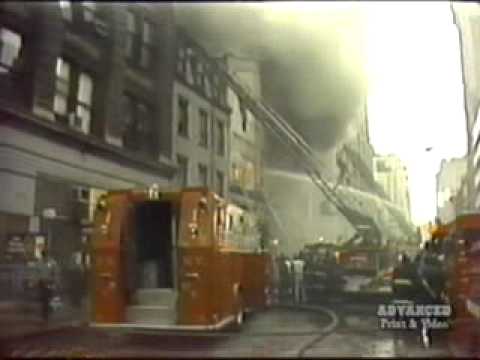 The fire destroyed the top two floors. They were rebuilt and the Everard reopened in 1979, only to close again in 1986 during a campaign by New York mayor Ed Koch during the AIDS epidemic.
TODAY'S BIRTHDAYS:
Ian McKellen: 1939. His roots are in theater, mainly Shakespeare, where he continues to perform in a number of state productions in Britain. But beginning in 1969, he branched out in film and television, covering a wide range of genres from drama (And the Band Played On, Gods and Monsters), to mystery (Six Degrees of Separation, The Da Vinci Code), to action and fantasy (X-Men, The Lord of the Rings and The Hobbit trilogies, as Gandolf).
McKellen was among the earliest actors to come out publicly as gay. He came out in 1988 during a BBC interview while discussing the controversial Section 28 of the Local Government Bill, which stated that local governments "shall not intentionally promote homosexuality or publish material with the intention of promoting homosexuality" or "promote the teaching in any maintained school of the acceptability of homosexuality as a pretended family relationship" (see May 24). According to a 2003 interview, McKellen said he visited Environment Secretary Michael Howard (who was responsible for local governments) to lobby against the bill. Howard reaffirmed his approval of Section 28, and in a defining moment of chutzpah, asked McKellen to leave an autograph for Howard's children. He did. It read, "Fuck off, I'm gay." McKellen remained politically active and co-founded the British gay-rights group Stonewall in 1989. In 2007, he became a patron of The Albert Kennedy Trust, an organization that provides support to homeless and troubled LGBT youth.
McKellen is properly called Sir Ian McKellen. He was made a Commander of the Order of the British Empire in 1979, was knighted in 1991 for services to the performing arts. He was also named a Companion of Honour for services to drama and to LGBT equality in 2008.
Anne Heche: 1969. She got her start on the NBC soap opera Another World, where she won a Daytime Emmy in 1991. Appropriate, given that so much of her life reads like a soap opera. She was the daughter of a Baptist choir director who disclosed his homosexuality to his family just before dying of AIDS in 1983. That same year, her brother died in a car accident. Four years later, Heche launched her acting career with Another World as soon as she got out of high school. From there she took a series of roles in television and film, including If These Walls Could Talk (1996), Walking and Talking (1996), Wag the Dog (1997), and I Know What You Did Last Summer (1997).
It was at about that time that Heche began dating comedian Ellen DeGeneres. They had said they would get a civil union if it became legal in Vermont, but they broke up in August, 2000. Just hours after news broke of their relationship ending, she appeared that the rear door of a house in Fresno County wearing nothing by shorts and a bra, asking if she could take a shower. She had curled up on the couch for a nap when sheriff deputies arrived. She told officers that she was "God, and was going to take everyone back to heaven in a spaceship." She was taken by ambulance to a hospital, but was released a few hours later.
That episode became the stuff of tabloid headlines and served as a turning point in her 2001 memoir Call Me Crazy
(which she wrote in only six weeks), where she described the her sexual abuse by her father, and her subsequent emotional problems and drug abuse. Meanwhile, her mother, Nancy Heche capitalized on her daughter's fame and became an important speaker at ex-gay conferences where she claimed that her prayers "cured" Anne's lesbianism. Anne, who is bisexual, says that her mother's campaign is "a way to keep the pain of the truth out." In 2011, Anne said that she doubted that she would ever reconcile with her mother.
In 2001, Heche married a cameraman who she met during DeGeneres's 2000 standup comedy tour, and had a son the following year.  They divorced in 2007. That same year, she moved in with actor James Tupper, who was her co-star in the ABC comedy-drama Men in Trees (2006-2008). She had her second son with Tupper in 2009.  Last March, the USA Network announced Heche has been cast in its upcoming action adventure drama series, Dig, which will premiere later this year.
If you know of something that belongs on the agenda, please send it here. Don't forget to include the basics: who, what, when, where, and URL (if available).
And feel free to consider this your open thread for the day. What's happening in your world?
The Daily Agenda for Saturday, May 24
Jim Burroway
May 24th, 2014
TODAY'S AGENDA:
Pride Events This Weekend: Alkmaar, Netherlands; Birmingham, UK; Buffalo, NY; Chicago, IL (Bear Pride); Eskilstuna, Sweden; Kerry, Ireland; Maspalomas, Gran Canaria; Melbourne, FL; Pensacola, FL; Puerto Vallarta, JAL; Washington, DC (Black Pride); Winnipeg, MB.
Other Events This Weekend: Harvey Milk Day Events, various locations across the U.S.; International Mr. Leather, Chicago, IL; AIDS Walk, Honolulu, HI; Matinee, Las Vegas, NV; BUPA London 10,000, London, UK (Monday); KASHISH Mumbai International Queer Film Festival, Mumbai, India; Great Plains Rodeo, Oklahoma City, OK; Inside Out Toronto Film Festival, Toronto, ON.
TODAY'S AGENDA is brought to you by:

The Hamptons on Long Island used to be quite the summertime gay hot-spot in the 1970s, but rising real estate prices pushed the younger party-goers to Fire Island and left the Hamptons to older, more affluent gay couples who aren't up for partying until 4:00 a.m. A 2003 New York Times profile of the gay Hamptons reported, "Today there is no gay bar anywhere between Southampton and Montauk, and the gay Hamptons have become a staid place where people socialize over dinner and talk of kitchen renovations and children's play dates. The area's gay population has grown older, richer and more coupled-up." The last gay bar became a straight bar in 2001 when the owners decided they could make more money that way.
TODAY IN HISTORY:
Pat Buchanan Declares AIDS "Awful Retribution": 1983. "The sexual revolution has begun to devour its children," proclaimed Pat Buchanan in a New York Post op-ed that was relayed in newspapers across America. "And among the revolutionary vanguard, the Gay Rights activists, the mortality rate is higher and climbing."
By 1983, the known AIDS epidemic was about to reach its two-year mark. A general panic was spreading in the gay community, and a general backlash was brewing everywhere else. Buchanan fueled that backlash with this op-ed, warning that no homosexual should be permitted to handle food. He also warned that the Democratic party's decision to hold their 1984 convention in San Francisco would leave their delegates wives and children at the mercy of "homosexuals who belong to a community that is a common carrier of dangerous, communicable and sometimes fatal diseases." And he attributed all of it to divine retribution with his now-infamous money-quote: "The poor homosexuals… they have declared war upon nature, and now nature is exacting an awful retribution."
Buchanan had a flair for the dramatic turn of the phrase, having served as an opposition researcher and speechwriter for President Richard Nixon. He would go on to become communications director for the Reagan White House from 1985 to 1987. In 1992, as Buchanan ran for the Republican nomination for President, he again called AIDS "nature's retribution for violating the laws of nature in many ways" (see Feb 27). His speech before the Republican National Convention later that summer brought the term "culture war" to a nationwide audience.
Britain Enacts Section 28: 1988. When Margaret Thatcher's Conservative Party swept into Government in 1979, it brought with it sweeping changes throughout Britain touching on all levels of society. With "Thatcherism" came a wholesale transformation of the economy, widespread cuts in social programs, open warfare with trade unions, and a retrenchment on a wide range of social issues including homosexuality. British society's attitudes towards gay people hardened further during the early 1980s as AIDS began to take root in the U.K.
But in areas in which either the Labour or Liberal Party held sway, gay rights activists were able to get a number of local councils to include sexual orientation in their anti-discrimination policies. The Greater London Council authorized several grants between 1981 and 1984 to local gay groups and the London Lesbian and Gay Community Centre in Islington, and in 1985, the Labour Party called for an end to all legal discrimination against gays and lesbians. When the Daily Mail, in its characteristic alarmist fashion, discovered the book  Jenny Lives With Eric and Martin
by the Danish author Susanne Bösche in a school library, all hell broke loose.
On December 2, 1987, Conservative MP David Wilshire responded to the outcry with a proposed amendment to the Local Government Act to prohibit local authorities from "promoting homosexuality" or teaching "the acceptability of homosexuality as a pretended family relationship" in schools. The clause which later became known as Section 28, was inserted at the committee stage on December 7, debated in Committee on December 8, and was adopted by the full House of Commons on December 15. The House of Lords approved it the following spring, and the law took effect on May 24, 1988.
The law had its intended effect. Where local governments had previously allowed gay groups to meet on government property and libraries to keep LGBT publications, many now were reluctant to do so. It also had an unintended effect: Section 28 almost singlehandedly revived the gay rights movement on a national scale. Ian McKellen came out on the BBC and helped to found Stonewall, while Peter Tatchell established OutRage!, and the two spent the next decade campaigning against Section 28. In 1997, Labour was swept back into Government in a landslide victory, but the first two legislative attempts to repeal Section 28, both in 2000, were defeated in the House of Lords. After another Labour landslide in the 2001 elections, opponents of Section 28 made another run at repeal again. in 2003. This time it was successful, and the repeal went into effect on November 18, 2003.
If you know of something that belongs on the agenda, please send it here. Don't forget to include the basics: who, what, when, where, and URL (if available).
And feel free to consider this your open thread for the day. What's happening in your world?
The Daily Agenda for Friday, May 23
Jim Burroway
May 23rd, 2014
TODAY'S AGENDA:
Pride Events This Weekend: Alkmaar, Netherlands; Birmingham, UK; Buffalo, NY; Chicago, IL (Bear Pride); Eskilstuna, Sweden; Kerry, Ireland; Maspalomas, Gran Canaria; Melbourne, FL; Pensacola, FL; Puerto Vallarta, JAL; Washington, DC (Black Pride); Winnipeg, MB.
Other Events This Weekend: Harvey Milk Day Events, various locations across the U.S.; International Mr. Leather, Chicago, IL; AIDS Walk, Honolulu, HI; Matinee, Las Vegas, NV; BUPA London 10,000, London, UK (Monday); KASHISH Mumbai International Queer Film Festival, Mumbai, India; Great Plains Rodeo, Oklahoma City, OK; Inside Out Toronto Film Festival, Toronto, ON.
TODAY'S AGENDA is brought to you by:
This weekend marks the 36th annual International Mr. Leather weekend in Chicago, otherwise known as Peter LaBarbera's favorite springtime festival. The first IML, which took place exactly 35 years ago earlier this week, was an expanded version of an earlier contest that the Gold Coast bar had been staging since the early 1970s. The Mr. Gold Coast competition became the bar's most popular promotion, and by 1979 the contest needed a larger venue. So the Gold Coast rented the ballroom at the Radisson Hotel, recruited Tom of Finland as one if the judges, and organized an entire weekend of activities. David Kloss of San Francisco was the first International Mr. Leather. Today, IML is a fundraising project for the Leather Archives and Museum in Chicago.
The Gold Coast, which opened in June of 1958 as the city's first leather bar, closed its doors on February 10, 1988. The building was still standing in June 2011, but was demolished in October.
TODAY IN HISTORY:
Harvard's Secret Court: 1920. On May 13, 1920, Cyril Wilcox, a Harvard sophomore, committed suicide. He had been struggling with his grades and with his health, and returned home to recover. While at home, he told his older brother, George, that he had been having an affair with another man. George apparently reacted very badly to the news, with Cyril's suicide following shortly after. Soon after Cyril's death, George intercepted two letters. One was a gossipy letter from a gay classmate, and another was from a recent graduate. Armed with those letters, George demanded that Harvard's acting Dean, Chester N Greenough rid the college "of this pernicious scourge." Greenough consulted with Harvard President Abbot Lowell and formed a special five-man tribunal on this date in history which became known as the "Secret Court."
The court launched a wide-ranging witch hunt, with Greenough summoning each witness one-by-one with a brief note. The Court's inquiry was exhaustive, posing questions about masturbation practices, sex with women or men, cross-dressing, overnight guests, parties, and reading habits. The scope of the inquiry soon expanded to area businesses, cafés and bars. Eight students were expelled, ordered to leave Cambridge and reported to their families. They were also told that Harvard would disclose the reasons for their expulsion if employers or other schools sought references. At least one student committed suicide following his expulsion. Four others unconnected to Harvard were also deemed guilty. The school couldn't punish them directly, but they did pressure one café to fire a waiter.
In 2002, a researcher from Harvard's daily newspaper, The Crimson, came across a box of files labeled "Secret Court" in the University's archives. After pressure from newspaper staff, the University finally released five hundred documents related to the Court's work, and The Crimson published its findings in November of that year. Harvard's president Lawrence H. Summers responded to the revelations, expressing deep regret for the anguish the students and families experienced. He called the reports "extremely disturbing" and the court's actions "abhorrent." Conservative commentator Pat Buchanan responded to Summers's statement by saying that "Harvard embraces bathhouse values":
Harvard's code is now based on Summers' values, which hold that the old moral code of Christianity, which teaches that sexual relations between men are unnatural and immoral, is "abhorrent and an affront to the values of our university." Harvard has not only turned its back on its Christian past, it has just renounced its Christian roots as poisoned and perverted. If Harvard is educating America's leaders, this country is not Slouching Toward Gomorrah, we are sprinting there.
[More information can be found in William Wright's Harvard's Secret Court: The Savage 1920 Purge of Campus Homosexuals
]
State Department Announces Tougher Scrutiny for Job Applicants: 1950. By May of 1950, the State Department had withstood blistering attacks from members of Congress over allegations of homosexual employees allegedly posing as security risks (see Feb 28, Mar 14, Mar 23, Apr 18, Apr 26, May 2, and May 19). On May 22, the State Department's top security officer, R.W. Scott McLeod, announced steps in the hiring process to try to address those criticisms and ordered his aides to be "completely ruthless" on passing on new job applicants who had a hint of security issues. According to news reports, McLeod said that someone who made a single mistake in the past might be able to "cancel it out" with good performance since then, with one exception. He said that a single homosexual act, no matter how long past, would make the employee subject to blackmail and would never be hired.
Eugene Oregon Voters Defeat Gay Rights Ordinance: 1978. Anita Bryant's successful campaign to defeat a Miami non-discrimination ordinance in 1977 (see Jun 7)) Launched a wave of ballot measures in cities across the country the following year. Voters in St. Paul, Minnesota repealed their ordinance by more than a two-to-one margin (see Apr 25) and Wichita, Kansas voters bested that two weeks later with a five-to-one vote (see May 9). Anita Bryant's Protect America's Children had poured $20,000 into those battles ($74,000 in today's dollars), which were enormous sums for city elections.
The juggernaut next moved on to Eugene, Oregon two weeks later, where residents were asked to vote on whether to approve a gay rights amendment to the city's human rights ordinance. The amendment would have extended existing prohibitions of housing, employment and public accommodations discrimination to include sexual orientation. The Eugene City Council had passed the amendment on November 28. It would have gone into effect thirty days later, but a group quickly formed, calling themselves the Volunteer Organization Involved in Community Enactments (VOICE), and they managed to collect 10,000 signatures in less than two weeks to place the amendment on the next primary election ballot.
With Eugene being home to the University of Oregon and known for being friendly to more progressive brand of politics, the gay community felt that this fight would give them the best chance to turn back the tide. Early polling looked promising, which showed voters about evenly split. According to local news reports, VOICE and the pro-gay Eugene Citizens for Human Rights (ECHR) "conducted vigorous but restrained that lacked the inflammatory rhetoric of campaigns on similar gay rights proposals in other communities." While VOICE sought examples of brochures and advertisements from the other campaigns, they elected to focus their message less on morality and religious beliefs, and more about whether gay people deserved "special" protections under the law. ECHR, similarly, shunned assistance from outside groups. ECHR coordinator Candy Hansen said, "Eugene is Eugene and we want to win this for the people of Eugene."
That win didn't happen. The vote was 22,898 to 13,427 — 63 to 37 percent. It was the best margin yet for the gay community, but still a landslide defeat. Turnout among college students was low, which may  partly explain why the polling looked so much more favorable. Lynn Greene, a campaign coordinator for VOICE was ecstatic. "We've shown that a liberal community will oppose legislation destructive to moral standards. "It shows that you don't have to be religious to see that this kind of ordinance can negatively affect the community. The idea that this is a human rights issue is a facade, and people recognize that." VOICE director Larry Dean called the vote a reaction against a "swing in morals" and said that even in liberal Eugene, voters weren't ready to endorse what amounted to an "acceptance of homosexuality." "If they (the gay community) cannot win here, they can't win anyplace, except perhaps San Francisco."
That same night, Dean received a congratulatory telegram from Anita Bryant, who praised "the Christian public and all the citizens of Eugene who worked and voted against legalized immorality. Let us continue to reach out in Godly love to all homosexuals who want deliverance, while opposing at the threshold every attempt of the militant homosexuals to represent their lifestyle as 'normal' and to impose it on us and our children." Meanwhile, Edward Rowe, the Executive Director for Protect American's Children reiterated his denial that his group was directly involved with VOICE's campaign. "We worked only indirectly with the people in Eugene. There was consultation with our office in Miami Beach and the groups in Wichita and St. Paul. There was no funding in this case."
While VOICE supporters were celebrating at a Chuckwagon steak house, the gay community and its allies marched quietly from the Eugene Hotel to the courthouse in a candlelight parade.
If you know of something that belongs on the agenda, please send it here. Don't forget to include the basics: who, what, when, where, and URL (if available).
And feel free to consider this your open thread for the day. What's happening in your world?
The Daily Agenda for Thursday, May 22
Jim Burroway
May 22nd, 2014
TODAY'S AGENDA:
White House to Host First-Day-Of-Issue Dedication of Harvey Milk Stamp: Washington, DC. The White House Office of Public Engagement, the United States Postal Service and the Harvey Milk Foundation will host a first-day-of-issue dedication ceremony for the Harvey Milk Forever Stamp at the White House. The event will feature remarks by U.S. Ambassador to the United Nations Samantha Power, House Minority Leader Nancy Pelosi (D-CA), Sen. Tammy Baldwin (D-WI), Rep. John Lewis (D-GA), Deputy Postmaster General Ronald A. Stroman, and other guests including the Co-Founders of the Harvey Milk Foundation, Stuart Milk and Anne Kronenberg.
You can watch the festivities live beginning at 3:00 p.m. E.D.T. at www.whitehouse.gov/live. You can also follow it on Twitter using the hashtag #HarveyMilkStamp.
Pride Events This Weekend: Alkmaar, Netherlands; Birmingham, UK; Buffalo, NY; Chicago, IL (Bear Pride); Eskilstuna, Sweden; Kerry, Ireland; Maspalomas, Gran Canaria; Melbourne, FL; Pensacola, FL; Puerto Vallarta, JAL; Washington, DC (Black Pride); Winnipeg, MB.
Other Events This Weekend: Harvey Milk Day Events, various locations across the U.S.; International Mr. Leather, Chicago, IL; AIDS Walk, Honolulu, HI; Matinee, Las Vegas, NV; BUPA London 10,000, London, UK (Monday); KASHISH Mumbai International Queer Film Festival, Mumbai, India; Great Plains Rodeo, Oklahoma City, OK; Inside Out Toronto Film Festival, Toronto, ON.
TODAY'S AGENDA is brought to you by:

Harvey Milk, an avid amateur photographer, got the idea of opening his own camera shop after a developer ruined a roll of his film. He opened Castro Camera in 1972 on Castro Street in an area known then as Eureka Valley, a rough and tumble Irish neighborhood that had seen better days and was what we would politely call today "in transition." Because of cheap rents, Eureka Valley was experiencing a new influx of gay people fleeing higher rents elsewhere. The Eureka Valley Merchants Association took a dim view of the gay-owned businesses opening up on their street and tried to keep Milk from getting a business license. Milk banded together with other gay businesses in the area and formed the Castro Village Association and organized the Castro Street Fair in 1974, which was a monster success. Thus Eureka Valley vanished and "the Castro" was born. Milk became known as the "mayor of Castro Street," and Castro Camera served as an unofficial community center and official campaign headquarters when Milk launched his political career.
TODAY IN HISTORY:
35 YEARS AGO: First Gay Couple To Attend High School Prom: 1979. Randy Rohl, a 17-year-old senior at a Lincoln High School in Sioux Falls, South Dakota, embarked on the most quintessential high school rite of passage: attending the senior prom. His date wasn't so quintessential: his friend, 20-year-old Grady Quinn. The couple wore matching powder blue tuxes, rose boutonnieres and matching silver pierced earrings.
Rohl wore his sexuality rather lightly, especially considering the times and the locale. He later told a friend that it wasn't meant to be a political act. He just wanted to go to the prom. The school's principal, Fred Stephens, granted permission for the couple to attend the dance, saying "My belief is that people need their rights protected. Homosexuals have rights." Rohl told reporters, "The principal was very concerned for my well-being."
And aside from a few pre-prom threats (which brought out a police presence in case anything came from those threats), and some raised eyebrows and a heavy media presence with glaring bright lights, it all went off without a hitch. . The couple danced five times. "The first one was a slow dance," Rohl told reporters, "and people were a little surprised to see two guys dancing together." The Washington Post reported that they got was a lot of extra room on the dance floor. But when the faster disco tunes were played, they attracted less attention.
"I think it's rather sad that my date and I have to get more publicity or more acknowledgement from the press than any other couple," he said. "I don't think we're any more worthy of special attention. Yes, maybe it's a milestone in gay rights, but it's being made into more of a freak show." He also said that despite the threats, several students came over and congratulated the couple. "A lot of people were really glad we stuck to your guns and went."
According to the National Gay Task Force, this was the first time an acknowledged gay couple attended a high school prom together in the U.S., even though the two were just friends. (Grady Quinn was the partner of a local gay rights activist.) This would be Randy Rohl's only act as an activist. After high school, he moved to Minneapolis to attend college, and retreated back into private life. He died on December 31, 1993 from AIDS.
[Additional source: "'It's a Good Feeling,' Says Gay Who Took Boyfriend to His Prom." The Advocate, no. 271 (July 12, 1979): 7.]
TODAY'S BIRTHDAYS:
Harvey Milk: 1930-1978. Known as the Mayor of Castro Street, Harvey Milk finally succeeded in becoming California's first (and the nation's fourth) openly gay non-incumbent candidate to win a political office for two reasons: he refused to hide who he was; and he made it his mission to build alliances with groups that other gay activists thought were impossible to reach. So to those who knew Harvey well weren't surprised when his 1977 as San Francisco City Supervisor that he was good terms with conservative supervisor Dan White. White, a former cop, was supported by the city's police union whose leaders were angry over city policies which they considered to be soft on crime and homosexuals. The local media ate it up as the two made joint appearances on local talk shows where they both talked warmly of each other. Harvey began to privately telling friends that he thought White was "educatable," and that the two might actually be able to work together.
But all that changed when Milk wound up voting against White's proposal to bar a psychiatric treatment center from opening in White's district. White retaliated by voting against Milk's gay rights bill (it passed anyway), and for the next several months, White would not speak to Milk or his aides. Other supervisors noticed that White stopped spending as much time at his office in City Hall, and he was sullen during the weekly board meetings. White abruptly resigned on November 10, 1978. When he had a change of heart a few days later, Mayor George Moscone refused to commit to re-appointing him to the board. On November 27, 1978, White snuck into City Hall and confronted Moscone in his office, and shot him twice in the abdomen, then twice more in the head. He then walked down the hall to Milk's office. After arguing with Milk, White shot him three times in the chest, once in the back and twice in the head.
Milk's short political career changed the face of LGBT politics. During the 1978 campaign against the Briggs Amendment which would have required the firing of gay teachers and any school employee who supported gay rights, Milk insisted on aggressively confronting the anti-gay campaign by raising the visibility of the gay community. The campaign against the Briggs Amendment was also a campaign against the closet. He told a crowd during San Francisco's Gay Pride that year:
"On this anniversary of Stonewall, I ask my gay sisters and brothers to make the commitment to fight. We will not win our rights by staying quietly in our closets… We are coming out to fight the lies, the myths, the distortions. We are coming out to tell the truths about gays, for I am tired of the conspiracy of silence, so I'm going to talk about it. And I want you to talk about it. You must come out. Come out to your parents, your relatives."
Mark Bingham: 1970-2001. A true hero, Mark Bingham was among the passengers who stormed the cockpit of United Airlines Flight 93 after it had been hijacked by Al-Qaeda terrorists on September 11, 2001. His personal bravery was well known before that fateful day. His boyfriend of six years, Paul Holm, recalled that Bingham had thwarted two attempted muggings, one at gunpoint. His friends recalled that he proudly showed off the scars he received during a running of the bulls in Pamplona. During the hijacking, Bingham, who was sitting in first class, made a brief call to his mother. She later called him back after learning of the other 9/11 attacks and said the flight was being used on a suicide mission. Bingham has been honored with several others for bringing the aircraft down and preventing a much greater loss of life.
If you know of something that belongs on the agenda, please send it here. Don't forget to include the basics: who, what, when, where, and URL (if available).
And feel free to consider this your open thread for the day. What's happening in your world?