The Daily Agenda for Saturday, February 15
Jim Burroway
February 15th, 2014
TODAY'S AGENDA:
Events This Weekend: Brighton Half Marathon, Brighton, UK; Arizona Gay Rodeo, Phoenix, AZ; SF Bear Weekend, San Francisco, CA; Sydney Mardi Gras, Sydney, NSW.
TODAY'S AGENDA is brought to you by:

Located just northwest of the Massachusetts Institute of Technology in Cambridge, the Marquee was the only gay bar of three clubs owned by Don Holland. The other two were Man Ray and Campus. The building today houses the Phoenix Landing, "an alternative Irish bar."
TODAY IN HISTORY:
Michael Swift's "The Gay Revolutionary": 1987. Think back to what the beginning of 1987 was like. AIDS was ravaging the gay community, with nearly 25,000 dead and AZT, the first U.S. government-approved treatment for HIV therapy, wouldn't become FDA approved for another month. The year would be the year of the cri de coeur, with ACT-Up's formation that year being the most visible manifestation of the growing anger over the apparent indifference on the part of public officials in New York City and Washington, D.C., as well as the overt hostility that the epidemic engendered in much of conservative Christianity.
Another cry rang out from Boston, although it was little noticed at the time. Just another crazy essay from the often-provocative Gay Community News. This one, written under the byline of Michael Swift was printed and then soon forgotten, until two years later when Rep. William Dannemeyer (R-CA) read it into the Congressional Record:
We shall sodomize your sons, emblems of your feeble masculinity, of your shallow dreams and vulgar lies. We shall seduce them in your schools, in your dormitories, in your gymnasiums, in your locker rooms, in your sports arenas, in your seminaries, in your youth groups, in your movie theater bathrooms, in your army bunkhouses, in your truck stops, in your all male clubs, in your houses of Congress, wherever men are with men together. Your sons shall become our minions and do our bidding. They will be recast in our image. They will come to crave and adore us.

…All laws banning homosexual activity will be revoked. Instead, legislation shall be passed which engenders love between men.

All homosexuals must stand together as brothers; we must be united artistically, philosophically, socially, politically and financially. We will triumph only when we present a common face to the vicious heterosexual enemy.

If you dare to cry faggot, fairy, queer, at us, we will stab you in your cowardly hearts and defile your dead, puny bodies.

…We shall be victorious because we are fueled with the ferocious bitterness of the oppressed who have been forced to play seemingly bit parts in your dumb, heterosexual shows throughout the ages. We too are capable of firing guns and manning the barricades of the ultimate revolution.

Tremble, hetero swine, when we appear before you without our masks.
From there, the essay became the anti-gay establishment's favorite example of the so-called "homosexual agenda." Lou Sheldon's Traditional Values Coalition put out a notorious video, "Gay Rights, Special Rights," which repeated passages from the so-called manifesto and paired it with ominous music and pictures of children. In the 2001 book, Bringing Up Boys, Focus on the Family's James Dobson cited Swift's essay (retitling it "Goals of the Homosexual Movement") as evidence that parents must protect their children from homosexuals. "Guard them night and day when they are young," he wrote. "Don't send them into a public bathroom alone." In more recent years, the so-called manifesto has gone international — from Latvia and Russia, to Uganda and Jamaica — and it still re-emerges from time to time here at home.
But every time the essay is repeated by anti-gay extremists, they always carefully omit a vitally important component of the piece, just as that component was skipped when Dannemeyer read it into the Congressional Record. And for the essay to serve their purpose, it's critical this crucial piece be left out, because it's impossible to understand the true nature of the essay without it. That piece that they always leave out is this, the prologue:
This essay is an outré, madness, a tragic, cruel fantasy, an eruption of inner rage, on how the oppressed desperately dream of being the oppressor.
The name of the essay's author, Michael Swift, should also be a clue. Nobody knows who the real author is, but the essayist clearly took his cue from the famous satirist Jonathan Swift, whose 1729 essay A Modest Proposal – in which the other Swift suggested that the easiest way to ease the crushing poverty in Ireland was for the Irish to sell their plentiful babies as a food delicacy for the rich — created a wave of outrage in England for the way that he savaged the condescending attitudes of those behind many of the illogical solutions that had been proposed at that time.
The 20th-century Swift's essay, similarly, satirized the attitudes behind some of the worst homophobic expressions that were then being unleashed in 1987, by perfectly mimicking how those homophobes imagined the worst of the "militant homosexuals." He mimicked their prejudices so well that they took it as a genuine manifesto, and it's that accomplishment which makes it, I think, a perfect satire. But it's also ironic that those whose attitudes Michael Swift satirized so well found such a nearly perfect weapon in that very same essay. Michael Bronski, who had been a features writer for Gay Community News when the first essay ran, later developed second thoughts about it. In 2003, Bronski said, "We printed it thinking that it was sort of funny. It's been picked up by all these lunatic right-wing fringe people. In retrospect, it's caused so much… it keeps getting quoted as being serious by people on the right and it simply was making a political point, using humor. I personally would, knowing how much it's been misrepresented, I would think twice about printing it then."
TODAY'S BIRTHDAY:
Edwin Cameron: 1953. As far as closets go, the outspoken Justice on South Africa's Constitutional Court has obliterated the biggest ones: he's gay and he's HIV-positive. Justice Cameron was a human rights lawyer during Africa's Apartheid years in the 1980s, where he co-drafted the Charter of Rights on AIDS and HIV, co-founded the AIDS Consortium, and was the first director of the LAIDS Law Project. As Apartheid crumbled, he worked to safeguard human rights, including the rights of LGBT people, in the new Constitution of South Africa.
In 1994, President Nelson Mandela appointed him an Acting Judge of the High Court, an appointment that became permanent in 1995. By then, he had long been out of the gay closet, but in in 1998, after a poor black woman living in a township in Durban went on the radio to talk about having AIDS and was killed three weeks later, he decided it was time to come out of the HIV closet. "I thought if [this woman], without any protection, living in a township, not behind a palisade like I do in my middle-class suburb in Johannesburg, not with the income of a judge, not with the constitutional protection… I thought that I should speak out…"
In 1999, he became an Active Justice on the Constitutional Court before being appointed to the Supreme Court of Appeal in 2000. In 2009, he was made a permanent Justice of the Constitutional Court by President Kgalema Motlanthe.
If you know of something that belongs on the agenda, please send it here. Don't forget to include the basics: who, what, when, where, and URL (if available).
And feel free to consider this your open thread for the day. What's happening in your world?
The Daily Agenda for Friday, February 14
Jim Burroway
February 14th, 2014
Today's Valentine's Day poem comes to us from the February, 1962 issue of ONE magazine.
John, Passing
Steve, you say your name is, from Columbus, somewhere,
Going through New York on your way to somewhere else.
Oh New York is my home, I offer, smiling secretly
At the handsome aspirant who is really no longer
An aspirant but — John, passing — in one of his legion disguises.
Only last week you were Tim from Maine's lumbering woods
Ending your vacation days here — Steve, you say.
Oh, yes. You've chosen that temporary name, John, passing.
But before we start, and you leave, admiring the neatness of my petite bedroom,
Let me make another plea as I did when you, John, passing, were here as Milo,
A hundred Bobs, Franks, Georges, Bills and one Sylvester ago.
Stay.
John, passing.
Stay.
So I may stop days and weeks searching you,
Finding the many different names you answer to and faces you wear.
So we can weld an iron home from this swirling world
And fend from reality's cruel sunlight
So loneliness' deep ulcers can have end and justification in you
And what's left of this savagely confused pattern can bring a happier existence.
Pause.
You needn't answer.
I'm sorry.
I've embarrassed you.
Steve you say your name is.
We'd better get on before you're late for your train.
– Vincent Synge
TODAY'S AGENDA:
Events This Weekend: Brighton Half Marathon, Brighton, UK; Arizona Gay Rodeo, Phoenix, AZ; SF Bear Weekend, San Francisco, CA; Sydney Mardi Gras, Sydney, NSW.
TODAY'S AGENDA is brought to you by:

Connection was a very popular Phoenix bar, located on North 7th Street across from the VA Hospital. Their parking lot was home to an annual Luau, with trucked in sand converting it into a tropical beach. In its previous incarnation, the club had been known as the Sugar Shack, and it later became simply The Club. The building has since been torn down and replaced with an empty parking lot.
TODAY IN HISTORY:
San Francisco Establishes Domestic Partnership Registry: 1991. The idea had been tossed around since 1979, when gay rights activist Tom Brougham proposed a new category of relationship called "domestic partnership." His cause was taken up in 1982 by San Francisco Supervisor Harry Britt, who had taken the seat of slain Supervisor Harvey Milk. Britt's bill authorizing domestic partnerships was vetoed that year by Mayor Dianne Feinstein, It would be passed again in 1989, but that law was repealed by a voter initiative in 1990. Fortunately, that same year city voters approved Proposition K which established a modified version of domestic partnerships which allowed same-sex and opposite-sex couples to register. Fittingly, on February 14, 1991, the brand new registry was established in San Francisco allowing partners to register. San Francisco however wasn't the first city to provide domestic partnerships. That honor went to West Hollywood in 1985.
TODAY'S BIRTHDAY:
Jim Kepner: 1923-1997. There's no telling exactly when Kepner was born. His mother found him wrapped in newspapers under an oleander bush in an empty lot in Galveston, Texas in late September of 1923. They guessed he was about eight months old, give or take. He never knew exactly how old he really was. I asked around trying to get more clues, but Paul Cain, author of Leading the Parade: Conversations with America's Most Influential Lesbians and Gay Men
checked his notes and didn't have anthing either. He then suggested, "If you just want to pick a day in February, maybe you could pick Feb 14 — Jim really was a sweetheart!"
And so I shall.
Kepner may have been abandoned because of his deformed leg and club foot, which despite corrective surgery and physical therapy, gave him a limp for the rest of his life. That limp, more than his attempt to classify himself as a Conscientious Objector, probably kept him out of the draft during World War II. That he was open about his homosexuality may have been a factor as well. In 1942, he moved with his father to San Francisco, where he discovered the underground gay scene. He also began searching for books and other material on homosexuality. Over the years, that search would lead him to compile one of the largest archives of LGBT literature in the U.S.
Between 1943 and 1951, he moved to Los Angeles, New York, Miami, back to San Francisco, then back to Los Angeles. Along the way, he became involved with the Communist party while the U.S. was still allied with the Soviet Union, but was kicked out when his homosexuality became known. Upon returning to L.A., Kepner became involved with the Mattachine Society. Soon after, he met up with other former Mattachine members who had just launched ONE, the first nationally-distributed gay magazine (see Oct 15).
Kepner's first article in ONE appeared in March, 1954, titled "The Importance of Being Different" under the pseudonym of Lyn Pedersen. His debut article went to the very heart of a critical debate taking place in the gay community. Mattachine founder Harry Hay, for example (see Apr 7), argued that gay people were a distinct cultural minority, while others like Dale Jennings (see Oct 21) held that the only difference between gay people and straight people was who they went to bed with. Kepner threw his support with Hay, announcing "Vive la Différence!" But he also urged readers not to let the controversy split the nascent movement. "What can a Society accomplish if half of it feels its object is to convince the world we're just like everyone else and the other half feels homosexuals are variants in the full sense of the term and have every right to be? … Only by allowing the free action of individual groups within the structure of an elastic society can such diverse philosophies work together."
By the fall of 1954, Kepner was working more or less full time at ONE, although he didn't draw a salary until 1957. Kepner continued writing under his own name as well as several pseudonyms, mainly as a marketing ploy to mask the fact that ONE had such a tiny staff. Meanwhile, ONE had also established an educational branch, the ONE Institute, in addition to the publication arm of ONE magazine. The competing goals, education versus publication, put a strain on the organization, with the two arms competing for priorities and scarce resources. Kepner finally resigned from ONE in 1960, frustrated by the infighting and lax management in the organization.
Kepner stayed out of gay advocacy until the mid sixties. In 1966, he became the secretary of the Southern California Council on Religion and the Homophile, and edited ten issues of their newsletter. He also began publishing his own magazine, Pursuit & Symposium, which focused on gay history. He mortgaged his house to fund it. After two years, the magazine failed and he lost his house. In 1967, he helped to organize a rally in response to the LAPD raid on the Black Cat bar (see Jan 1), where he declared that "the nameless love would never again shut up." Out of that rally came a new gay rights group, PRIDE (Personal Rights in Defense and Education), and Kepner served as the editor for the group's newsletter. In October, that newsletter would become The Los Angeles Advocate, then later simply The Advocate. Kepner remained a regular with The Advocate through 1976, and contributed sporadically afterwards. Kepner also helped to form the Society of Pat Rocco Enlightened Enthusiasts (SPREE), and is credited with convincing the Park Theatre's (straight) owners to program for gay audiences (see Feb 9). In 1969, he became an active member of the Los Angeles Gay Liberation Front, and he served on the Christopher Street West committee from 1970 to 1977. He was a founder of the Los Angeles Gay and Lesbian Community Services Center, and would would come to work as a member of their paid staff for their education program from 1978 to 1980.
Beginning in 1971, Kepner made his vast collection of gay documents and memorabilia available to the public. In 1975, he dubbed his collection the Western Gay Archives, then renamed them again in 1984 as the International Gay and Lesbian Archives. By then, the collection consisted of 25,000 books and thousands of other items. In 1994, Kepner's collection was merged with ONE's archives at the University of Southern California. That archive today is known as the ONE National Gay and Lesbian Archives. (If you ever have a chance to stop in, I heartily recommend it.) Kepner died in 1997, at about the age of 74. A month later, his anthology, Rough News, Daring Views: 1950s' Pioneer Gay Press Journalism
, was published by Haworth Press.
If you know of something that belongs on the agenda, please send it here. Don't forget to include the basics: who, what, when, where, and URL (if available).
And feel free to consider this your open thread for the day. What's happening in your world?
The Daily Agenda for Thursday, February 13
Jim Burroway
February 13th, 2014
TODAY'S AGENDA:
Events This Weekend: Brighton Half Marathon, Brighton, UK; Arizona Gay Rodeo, Phoenix, AZ; SF Bear Weekend, San Francisco, CA; Sydney Mardi Gras, Sydney, NSW.
TODAY'S AGENDA is brought to you by:

First opened in 1975 on Colfax Avenue in the west side of Denver, The Den was one of those places that managed to get along for some three decades despite having neither a sign, street number or parking. About five years ago — I'm not sure exactly when — the bar was reportedly sold. It is now the Pit Stop Tavern, a straight sports bar.
TODAY'S BIRTHDAY:
Grant Wood: 1891-1942. Born a few miles outside of Anamosa, Iowa, the great expanse of the upper great plains and the solid simplicity of its people would always be near to his heart. He studied at the Art Institute in Chicago, and from 1920 to 1928, he made four trips to Europe where he studied Impressionism and Post-Impressionist styles of painting, but his heat never strayed far Iowa, nor did his style stray from simplicity and directness which are the bedrock of Iowa's people. His style became known as Regionalism, which depicted rural American themes in a style which recalled the severe Calvinism of Northern Renaissance paintings.
This is best exemplified in his iconic 1930 painting American Gothic, perhaps among the best known, best loved, and best parodied of American paintings. Art critics, at least those who assumed the painting was meant to be satire of small-town life, praised it. When a copy was printed in the Cedar Rapids Gazette, locals denounced their depiction as "pinched, grim-faced, puritanical Bible-thumpers." Wood himself defended the painting as simply a a depiction of the American pioneer spirit. He also became a vocal critic of modernist trends and the dominance of the East coast art world. No other American artist before or since has earned such national fame without ever showing his work in New York.
In 1932, he founded the Stone City Art Colony to help other artists get through the Great Depression, and from 1934 to 1941 he taught at the University of Iowa's School of Art, where his teaching career was very nearly derailed over accusations that Wood was gay. The only report that contains the complete details of those accusations was buried in a time capsule of the Art and Art History Building in 1934, and the details will remain hidden until the cornerstone is opened some twenty years from now. New allegations arose in 1941 when university colleagues, most of whom embraced the European trends that Wood so clearly disdained, tried to get Wood removed from the faculty. Their accusations centered around a very brief marriage that ended in divorce in 1938 and the handsome young roommates who lived in his home. When a reporter from Time came sniffing, the university president managed to get the story spiked, and reorganized the Art Department so that Wood would be placed in an entirely separate division and away from his detractors. But before Wood could resume teaching, he was diagnosed with pancreatic cancer and died in February 12, 1942.
Most biographies which have come out since Wood's death have either avoided his homosexuality or dismissed it. Tripp Evans's 2010 Grant Wood: A Life
changes that by delving into previously unreleased documents and taking a closer look at Wood's highly symbolic paintings, some of which toy with cross-gender depictions.
If you know of something that belongs on the agenda, please send it here. Don't forget to include the basics: who, what, when, where, and URL (if available).
And feel free to consider this your open thread for the day. What's happening in your world?
The Daily Agenda for Wednesday, February 12
Jim Burroway
February 12th, 2014
TODAY'S AGENDA:
Events This Weekend: Brighton Half Marathon, Brighton, UK; Arizona Gay Rodeo, Phoenix, AZ; SF Bear Weekend, San Francisco, CA; Sydney Mardi Gras, Sydney, NSW.
TODAY'S AGENDA is brought to you by:

When it opened in 1974, Club Madame billed itself as the "the Washington club with a French accent" and catered to a mostly lesbian crowd. Operated by "Madame Louisatte and daughter Beatrice ('BB')," the club was located along 8th Street S.E. alongside several other gay bars. Club Madame was particularly popular for its special themed events, including Mardi Gras and Ocktoberfest. The club closed in 1978, and the location re-opened as a gay bar called Bachelor's Mill which suffered an arson attack in 1980. Today, the building houses a Cuban/Mexican/Puerto Rican restaurant and bar.
TODAY IN HISTORY:
Premiere of "Making Love": 1982. Starring Michael Ontkean, Charlie's Angels star Kate Jackson, and Harry Hamlin, Making Love opened in theaters as the first mainstream film to tackle homosexuality in a nonjudgmental way. That's not to say that the story wasn't without drama when Zach (Ontkean) and Claire (Jackson) dealt with a crumbling marriage as Zach struggled to deal with his attractions to other men. When he meets gay novelist Bart McGuire (Hamlin), their professional relationship (Zach was a doctor, Bart a patient who was in for a check-up) turned into a lunch date, then a dinner date, and then a full-fledged relationship, which over time, ends in a divorce for Zach and Claire. Claire handles the news badly, but over time comes to understand that gay people can live happy lives. The film's happily-ever-after ending had the cautious feel of a made-for-TV movie, which critics hated. Gay critics, however, were overjoyed that the film was a positive portrayal where the gay characters didn't all die in the end.
In real life however, the film demonstrated one significant difficulty in making mainstream movies about gay men: it seemed to confirm the fear that taking such a role would be career killers. Tom Berenger, Michael Douglas, Harrison Ford, William Hurt and Peter Strauss were all approached to play Zach; they all turned the role down. After the film's release Ontkean and Hamlin had trouble living the film down. Hamlin's promising career stalled for the next four years until he landed a role in NBC's L.A. Law. Ontkean tried to prevent clips of his role from appearing in Vito Russo's 1996 documentary The Celluloid Closet.
10 YEARS AGO: SF Mayor Orders Issuing of Same-Sex Marriage Licenses: 2004. It was a stunning announcement, when San Francisco Mayor Gavin Newsom declared that the California Constitution's equal protection clause gave him the authority to issue marriage licenses to same-sex couples. Between February 12 and March 11, 2004, an estimated 4,000 joyous couples lined up at City Hall to take part in what was quickly dubbed "The Winter of Love." But the weddings came to an abrupt halt when the California Supreme Court declared that the mayor lacked the authority to bypass state law. All of those marriage licenses were voided, and same-sex marriage would remain unavailable until 2008 when the state Supreme Court found that "equal respect and dignity" of marriage is a "basic civil right" for all couples in California, gay or straight. That finding was overturned by California voters when they approved Prop 8 in 2008, which itself was ruled unconstitutional in 2010. That ruling was upheld by a three-judge panel of the Ninth Circuit Court of Appeals in 2012, and a challenge to the U.S. Supreme Court by anti-gay activists was rejected due to lack of standing in 2013.
TODAY'S BIRTHDAY:
Philipp zu Eulenburg: 1847-1921. A close, personal friend of Kaiser Wilhelm II, Eulenburg had a tremendous influence over the younger Kaiser, and over Germany's politics in general. Like virtually everyone else in positions of influence, Eulenburg married a Swedish countess in his twenties. Together they had eight children. But also like many others of similar outlook, his marriage did little to discourage his many liaisons with others in the Kaiser's inner circle.
In 1900, Eulenburg's brother was exposed as a homosexual. The Kaiser demanded that Eulenburg cut all contact with his brother, a demand that Eulenburg refused, though that refusal appears not to have affected Eulenburg's career. That same year, Eulenburg was given the title of prince in recognition of Eulenburg's valuable counsel and friendship to the Kaiser. That counsel included urging the Kaiser to exercise a more autocratic rule independent of the Reichstag. Eulenburg also retained his post as Ambassador to Austria-Hungary, which he had held since 1893.
But holding such a powerful and influential position in the Kaiser's court made Eulenburg a political target. In 1902, Eulenburg resigned his Ambassadorship and withdrew from politics, pleading exhaustion, although we now know that the real reason was blackmail. That was at about the same time the Germany was rocked by revelations that German industrialist Friedrick Krupp was frolicking with young men in Capri and Berlin (see Nov 22). Eulenburg returned to the Court in 1906, where he again drew the ire of critics of the Kaiser's increasingly autocratic rule and expansionist foreign policy. Eulenburg's timing for his return wasn't good. Between 1906 and 1907, six military officers committed suicide after being blackmailed, and dozens of soldiers and officers had faced courts marshall for homosexuality.
Maximillian Harden, publisher of Die Zukunft, struck the first blow agaisnt Eulenburg by outing him in an article printed in April of 1907. Harden also outed General Kuno von Moltke in the same article. At the Kaiser's urging, Eulenburg and Moltke denied the report and charged Harden with libel. Moltke's trial came in 1907. It didn't go well for Moltke. His former wife, a soldier, and even sexologist Magnus Hirschfeld (see May 14) testified against him. The court declared that Molte indeed was gay and cleared Harden of libel. The Kaiser voided the verdict and demanded a new trial, which found Harden guilty. He was sentenced to four months imprisonment.
But the details from the first trial both shocked and disgusted Germany. When Eulenburg's perjury trial came around in 1908 – he was charged for denying his homosexuality during the Moltke trial — the prosecution had lined up hundreds of witnesses. Forty-one testified against Eulenburg, including several who described watching him through a keyhole. Eulenburg collapsed in the courtroom early in the trial, and proceedings were suspended while he underwent medical treatment. It  resumed later that year with Eulenburg on a stretcher, but was suspended again due to his poor health. The case remained in limbo until the destruction of the German Empire in 1918, and it never resumed after that. Eulenburg remained in retirement, with no further contact with the Kaiser, until Eulenburg's death in 1921 at the age of 74.
If you know of something that belongs on the agenda, please send it here. Don't forget to include the basics: who, what, when, where, and URL (if available).
And feel free to consider this your open thread for the day. What's happening in your world?
The Daily Agenda for Tuesday, February 11
Jim Burroway
February 11th, 2014
TODAY'S AGENDA is brought to you by:

Before San Francisco's Eureka Valley rebranded itself for the Castro Theater that remains its most prominent landmark, gay life in San Francisco centered on Polk Street, particularly the area between Geary and Union known locally as Polk Gulch. California Hall, at Polk and Turk, saw an important event in San Francisco gay history when police raided a New Years Day Mardi Gras ball sponsored by the Council on Religion and the Homosexual. The ensuing uproar forever changed LGBT politics in the city. Polk Street was also the location for the first Gay Pride parade in 1972. The Town Squire, a clothing store that opened in 1960, was just one of scores of popular businesses catering to the gay trade.
TODAY IN HISTORY:
SF Judge Acquits Four From New Years Day Raid: 1965. On New Years Day, San Francisco police raided a ball hosted by the Council on Religion and the Homosexual, a coalition of of gay and straight people of faith in the Bay area (see Jan 1). The raid took place despite negotiations between ball organizers and the SFPD which resulted in an empty promise by SFBD not to harass attendees or arrest anyone arriving at the ball in costume, including those in drag. Instead, police snapped photos of everyone trying to enter the building and later demanded entrance. Three CRH lawyers explained that the party was a private party under California law and that police could not enter without buying tickets or showing a warrant. The lawyers were arrested, along with a ticket-taker, and charged with obstructing an officer.
Trial for the four began on February 8 with Marshall Krause, an attorney from the American Civil Liberties Union of Northern California, demanding that the police state in detail what the four did to interfere with the officers. Three inspectors and one officer were called to the stand and questioned extensively. According to the testimony, the officers had, in fact, gained entrance to the hall, but were stopped inside when the four asked for search warrants as required under the Constitution. When asked why police were taking pictures of guests arriving at the ball even though no crime had occurred, one official replied that police "wanted pictures of these people because some of them might be connected to national security." He also claimed that the more than two dozen officers and two photographers were necessary "just to inspect the premises." On February 11, their testimony ended, and Krause moved that the case be dismissed because the prosecution's contention that the charges against the defendants lacked merit. Judge Leo Friedman agreed, and directed the jury to return not guilty verdicts.
The raid and resulting acquittals would be a major turning point for the gay rights movement in San Francisco. City officials, embarrassed by the obvious police misconduct, responded by designating officer Elliot Blackstone as the first liaison between the department and the LGBT community. One of the lawyers who had been arrested and charged, Herb Donaldson, would go on to become San Francisco's first openly gay judge. Two years later, the Los Angeles Advocate would contrast the differing political climates for the gay community in Los Angeles to San Francisco and credit the "unbelievably inept harassment of a big New Year's Eve Ball a few years ago" for "triggering the homosexual resurgence, and the organizations were quick to capitalize on the police bungling."
[Sources: Kay Tobin. "After the ball..." The Ladder 9, no. 5 (February 1965): 4-5.

Unsigned. "Cross currents." The Ladder 9, no. 9 (June 1965): 14-16.

Unsigned. Editorial: "Politics by the bay." The Los Angeles Advocate 1, no. 4 (December 1967): 6.]
Newspapers Pull "Doonesbury" Over Gay Character: 1976. Garry Trudeau's Doonesbury, which had been in syndication for little over five years, had gained a reputation for taking on a host of controversial subjects: sex, drugs, the Vietnam War, race, women's lib, Watergate, you name it. In 1975, Trudeau won a Pulitzer for Editorial Cartooning, making Doonesbury the first regular comic strip to be so honored. Trudeau was, you might say, the Jon Stewart of his day. President Gerald Ford, who was often skewered in Doonesbury, remarked, "There are only three major vehicles to keep us informed as to what is going on in Washington—the electronic media, the print media and Doonesbury, and not necessarily in that order." On February 9, 1976, Time magazine put the cast of Doonesbury on its front cover, and noting, "The panels are so volatile that half a dozen editors regularly run the strip on the editorial page."
As if to prove that volatility, just two days later newspaper editors across the country were confronted with what to do with that day's latest Doonesbury installment. The strip was, by today's standards, pretty innocuous: a simple conversation between Walden College law student Joanie Caucus and classmate Andy Lippincott, with whom Joanie has developed a crush. Andy sits down with her and explains the situation: he's gay.
That panel sent dozens of newspaper editors over the cliff. At least three major newspapers — The Columbus (Ohio) Citizen-Journal, The Cleveland Press and The Houston Post – and an unknown number of smaller ones suspended the strip. Thomas Boardmen of The Cleveland Press tried to put a thoughtful, but ultimately self-contradictory spin on their decision: "The subject of homosexuality is one of the most important issues facing our society today and it deserves special treatment. We are not shying away from it but we do not believe that it is proper for the comic page."
Charles Egger, editor of the Citizen-Journal said simply, "We felt the subject matter was not appropriate for the comic page." After the Citizen-Journal's switchboard was flooded with thousands of complaints, it offered to mail copies of the deleted strip to those who requested it. In Houston, The Post editors also called the strip "inappropriate on a comic page," but a local radio station responded by reading it over the air, as did member of the Gay Activist Alliance at the University of Houston when anyone called their office number. "We've been getting about 50 calls a day," said an unnamed GAA spokesman. All three papers resumed publishing the strip by the following Monday.
TODAY'S BIRTHDAY:
Tammy Baldwin: 1962. Her political career began in 1986 when she won a seat to the Dane County (Madison, Wisconsin) Board of Supervisors. In 1992, she won a race for the Wisconsin State Assembly by defeating two other candidates while garnering 59% of the vote. She was one of only six openly gay politicians nationwide to win a general election that year, and she was the first openly lesbian Assembly member. When Congressman Scott Klug announced his retirement in 1998, Baldwin ran for that seat and won, making her the first woman to be sent to Congress from Wisconsin, and the first person to enter Congress as an openly gay representative. She would go on to represent the 2nd District for seven terms. In 2013, she became the first openly gay Senator in history after defeating former Gov. Tommy Thompson to represent Wisconsin in the U.S. Senate.
If you know of something that belongs on the agenda, please send it here. Don't forget to include the basics: who, what, when, where, and URL (if available).
And feel free to consider this your open thread for the day. What's happening in your world?
The Daily Agenda for Monday, February 10
Jim Burroway
February 10th, 2014
TODAY'S AGENDA:

Global Day of Action Against Uganda's Anti-Homosexuality Bill. Last December, the Ugandan Parliament gave its approval to the Anti-Homosexuality Bill, which would reinforce the penalty of life imprisonment for homosexuality, and greatly expands the criminalization of all advocacy on behalf of LGBT people. Even though President Yoweri Museveni hasn't yet singed the bill into law, human rights activists in Uganda say that conditions had dramatically deteriorated for LGBT people there:
Since the Bill was passed, Ugandan civil society groups have documented at least seven arrests of LGBTI people. Two were required to have anal examinations to 'prove' they are engaging in same-sex sexual activity. These examinations are tantamount to torture and scientifically invalid. Ugandan civil society organizations report that anal examinations are becoming a routine procedure for men arrested on suspicion of engaging in sex with other men. LGBTI people are also increasingly being harassed and some individuals have been attacked by mobs.
The Global Day of Action was organized by Ugandan civil society and LGBT advocates to call on Museveni to reject the bill. Sexual Minorities Uganda has posted a list of eight things you can do to show solidarity with the Ugandan LGBT community, including a Twitter blast to the Prime Minister, the President's office, and Parliament with one simple message: "Don't Prosecute; Protect LGBT Ugandans: The world is watching" (Twitter handles are: Prime Minister: @AmamaMbabazi Parliament of Uganda: @Parliament_UG President @StateHouseUg).
TODAY'S AGENDA is brought to you by:
When Backstreet opened its doors in Atlanta in 1975, it immediately set about defining an important element of the disco sound. Celebrities flocked to the club whenever they were in town, including Liza Minnelli, Peter Allen, Paul Lynde, Farrah Fawcett-Majors and Cher. Gladys Knight showed up for a Sylvester performance. She also performed, as did Mary Wilson. As a private club, Backstreet was also one of Atlanta's rare twenty-four hour clubs, a distinction it held until 2004, when the city of Atlanta began enforcing strict new ordinances requiring private clubs to close at 3:00 a.m. For the first time in its history, the DJ at Backstreet had to announce a last call to a confused audience. That move sealed its fate, along with long-running complaints from some of its gentrified neighbors. In a familiar story repeated in cities across the country, the very nightlife that drew people to the dilapidated Midtown in the 1980s brought new residents that complained about the noise from a never-ending party that drew them there in the first place. Later that year, the club that never closed, closed its doors for good, and was razed and promptly replaced by yet another high-rise condo development.
THIS MONTH IN HISTORY:
A New Homosexual Trait?: 1920. That's the question that Dr. Walter Courtenay Rivers sought to explore in the February, 1920 issue of Medical Review of Reviews:
A sexuological brochure published in 1913 brought me some correspondence both home and foreign. Among the writers of these letters was an English public school 'coach,' whom later I met. I then found that altho he had written he was glad my book had appeared, he was an invert himself; not only that, but a member of a homosexual coterie; and besides, one who physically indulged his abnormality. Upon which I felt that his acquaintance and correspondence were too potentially compromising for my as yet extremely slight scientific name. I asked him to send his 'case' to Dr HAVELOCK ELLIS (to whom I wrote about him also), and declined further communication with regret, for of course clinical experience is the only road to discovery. However, one clue I did get. He kept a large cat of which he seemed very fond, and he remarked that many of his friends had the same taste in pets.
The "brochure" that Rivers mentioned was a booklet published in 1913, titled Walt Whitman's Anomaly, which explores exactly what its title implied: that Walt Whitman was a sexual invert or, in the still-newfangled terminology of the medical literature, a homosexual. Rivers was undoubtedly surprised by his "coach's" interest in the book, as its sale was "restricted to members of the legal and medical professions. This was quite common at a time when anything which might be remotely construed as non-condemning of the "abominable vice" was routinely banned as obscene. Havelock Ellis's early works were not immune from such official attentions (see Feb 2). And so Rivers's nervousness over merely maintaining a correspondence with an invert was neither out of the ordinary nor out of line.
And yet, Rivers's articles and writings were among a growing body of literature which was just beginning to  try to figure out who these homosexuals were that they kept encountering. Given how little was really known about gay people, coupled with reluctance of the overwhelming majority of gay people to make themselves known, every tiny clue took in a huge significance. Including cats.
Since [Magnus] HIRSCHFELD'S (see  May 14) exhaustive work does not mention such a trait, the matter seemed worth inquiry, and it is attacked here in the following way: First I have taken HIRSCFIELD'S list of eminent men who were of inverted disposition, and looked for record of their affection' for cats as pets; secondly I have taken eminent persons who are stated to have been cat lovers, and looked for evidence of inversion in them.
Rivers encountered several difficulties in the first approach; Hirschfeld's list went back into antiquity; Hirschfeld didn't see pet ownership as an important detail to record, some names on Hirshfeld's list weren't prominent enough for such details to survive. But Rivers did find four worth mentioning: the 18th-century art historian and Member of Parliament Horace Walpole, the English poet Edward Fitzgerald, the French poet Charles Baudelaire, and the English essayist Walter Pater, for whom Rivers provided the following evidence of homosexuality:
The evidence of PATER'S inverted disposition might first be briefly given. He never smoked and never married; he was entirely averse to outdoor games altho not physically weak; he wore always a green tie; his works show passim a special sensibility to young male beauty.
But about their cats:
Four out of thirty-one is a proportion of one in eight. Is one out of every eight men, or, for the matter of that, one out  of every eight distinguished men, devoted to cats? I imagine most people would say no. Some men, and particularly distinguished men, have notoriously a horror of them. These four, by the way, were all writers, and HAVELOCK ELLIS states that inversion is particularly frequent amongst authors. They were also pretty exclusively homosexual; there is no evidence of a bisexual disposition
Rivers then compiled his list of known cat-lovers in history "taking only those who have been dead some time" — undoubtedly to avoid impugning the reputation of a living person and opening himself up to charges of libel. Rivers then lists them:
Pope GREGORY the GREAT, HOKUSAI, TASSO, A. DE MUSSET, PAUL DE KOCK, PETRARCH, COWPER, WORDSWORTH, LISTON the SURGEON, RICHELIEU, CIIATEAUBRIAND, T. GAUTIER, DR. JOHNSON, SIR WALTER SCOTT, DUMAS the ELDER, SHELLEY, JEREMY BENTHAM.

Of how many of these may inversion be deemed a likely characteristic?

The quest now is much more difficult. To begin with, of none can we expect the trait looked for to be recorded outright. It will be a matter of inferring its presence from other, and commonly associated, characteristics, such as friendship enthusiasm, feminine tastes, aversion to women, physical stigmata of degeneration, and so forth; while even these may easily escape biographical mention. Again, bisexuality, physical attraction to men and women both, may mask inversion. Perhaps for these reasons, none of these cat lovers figure in HIRSCHFELD'S list of eminent inverts already spoken of.
You will notice Rivers's referring to "physical stigmata of degeneration," a reference to degeneracy theory that I've mentioned elsewhere in these historical notes (see, for example, Sep 3, Jan 25, Feb 7). It was a medical axiom in those days that homosexuality, along with many other physical and mental ailments, were the result of evolution gone wrong. Before the industrial era, natural selection meant that the fittest survived. But modern society was now allowing all sorts of lesser-fit people to survive and breed, resulting in a kind of reversal of evolution — they called it "de-generation" — in which mankind was de-evolving or "degenerating" to a more primitive, less advanced state. The theory further held that degeneracy was not only imprinted on the brain, but  the "physical stigmata" or signs of the degeneracy could also be found on the body as well, whether it was a physical abnormality, or the shape of the head, the cut of the brow, the width of the nose — you can see racially where this went, can't you?
At any rate, River's struck two from his list immediately as not being gay, and concluded that only three were definitely gay. Three of seventeen now brings the ratio to somewhere closer to one in five. Clearly, he thought, he was onto something. But why cats?
And there is something else relevant to cats which is also relevant to our subject, and that is the close association in the human mind of cats with femininity. One always associates cats with the woman's world, and of course male inverts are very often of feminine tastes. The former proposition seems the truer and profounder the more one tests it…

A good many readers, perhaps, will agree that fondness for cats does, on the whole, seem entitled to a place among male homosexual characteristics. If it be, then the reason is that it is a woman's taste. My subject aforesaid, the public school coach, had his cat beside him when pouring out tea; which he did, if not, like COMPTON MACKENZIE'S inverted author WILMOT dispensing similar hospitality. See Sinister Street Vol 1. 'with a myriad mincing gestures,' still with quite unmasculine competence, gusto and deliberation; he sucked sweets, smoked only cigarettes. Indeed the tale of male homosexual traits has probably not yet been given anywhere with anything like completeness. For the heart of the inverted man seems always reaching out after something womanish in order to adopt it; or else recoiling from something that reminds him he is bodily a man. Of that unfortunate being it might almost be said:

Femina est: nihil feminitatis a se alienum putat.
I think we can conduct a survey that is as scientific as anything Rivers accomplished. I'm generally a cat person myself — I like their independence — but we have one lovable dogs in the Burroway household: Buster, a purebred feral dog who looks exactly like the wild dogs seen on the nearby Indian reservation, and we still mourn Twister, our beloved bossy beagle mix who went on to happier grassy fields last November. What about you?
[Source: W.C. Rivers. "A new male homosexual trait?" Medical Review of Reviews 26, no. 2 (February 1920): 55-60. Available online via Google Books here.]
TODAY'S BIRTHDAY:
John Yang: 1958. The Chillicothe, Ohio native rose quickly though the journalism ranks, beginning with the Boston Globe in 198o, then Time in 1986 and the Wall Street Journal in 1986. In 1990, he moved to the Washington Post and remained there for the next ten years as a political reporter. In 1999, he made the move to television as the D.C. correspondent for ABC News, where he earned a Peabody for his coverage of the 9/11 attacks on the Pentagon. He then became a Middle East correspondent from 2002 to 2004. Yang recalled the phone conversation with Peter Jennings when he got that gig:
"I was extremely flattered because at ABC News, Peter Jennings had veto power over foreign correspondents. And this was an area that Peter cared deeply about. And actually Peter got on the phone …  It's actually something that Peter said to me," Yang recalled. "It's that he thought that — and looking back, you can take what he said a couple of different ways, whether he meant [me] being Asian or being gay — but that he thought that what I would bring to that reporting was an understanding or an insight into … people who are marginalized."
In 2007, he was once again in Washington, D.C., this time as White House correspondent for NBC News. He is currently based in Chicago.
If you know of something that belongs on the agenda, please send it here. Don't forget to include the basics: who, what, when, where, and URL (if available).
And feel free to consider this your open thread for the day. What's happening in your world?
The Daily Agenda for Sunday, February 9
Jim Burroway
February 9th, 2014
TODAY'S AGENDA:
Events This Weekend: The Big Gay Out, Auckland, NZ; Belgium Leatherpride, Antwerp, Belgium; Sydney Mardi Gras, Sydney, NSW.
TODAY'S AGENDA is brought to you by:

The Los Angeles theater opened in 1911 as the Alvarado Theatre on its namesake street just off MacArthur Park. In the 1960s, it was renamed the Park Theatre when it switched to porn. In 1968, the theater switched to gay-themed movies (including porn as well as art house movies). That switch was announced in June when the theater announced "A Most Unusual Male Film Festival," which is believed to be the first gay film festival in a regular public theater. The Park continued to show gay films until 1971, when it was renovated into a twin theater and returned to mainstream films. The theater closed in 1986. The building is still there, although its glory days are long gone.
TODAY IN HISTORY:
AIDS Employment Discrimination Declared Illegal in California: 1987. In the first such case in the nation, the California Fair Employment and Housing Commission unanimously ordered that the defense contractor Raytheon pay damages of about $6,000 to a Santa Barbara employee who was denied reinstatement to work following hospitalization due to an AIDS-related illness. John Chadbourne was given medical leave in December 19983 when he was hospitalized with pneumonia. He was diagnosed with AIDS one month later. He recovered from pneumonia and his doctor said he healthy enough to return to work, but his employer would not reinstate him without assurances that other employees would not be endangered. Instead, Raytheon kept him on medical leave, which meant that he retained his benefits (including medical insurance), but was living on significantly reduced income from his disability insurance. The Commission ruled that AIDS is a disability under the law and employers may not discriminate against people with AIDS who are able to work. With that ruling, Chadbourne was vindicated — or at least his estate was. Chadbourne died in January 1985, two years before the Commission's ruling.
Raytheon went on to significantly improve its policies toward LGBT people and people with AIDS, becoming the first defense contractor to earn a 100% rating on the Human Rights Campaign's Corporate Equality Index in 2005.
TODAY'S BIRTHDAY'S:
140 YEARS AGO: Amy Lowell: 1874-1925. Her pedigree was impeccable: her family were those Lowells, of Brookline, Massachusetts. Her brother, Lawrence, was president of Harvard; another brother, Percival, was a renowned mathematician and astronomer, founder of the Lowell Observatory in Flagstaff, Arizona, and who began the effort which led to the discovery of Pluto fourteen years after his death. Amy, born and reared at Seveneies, the ten-acre family estate, was the baby of the family. Befitting a daughter of a fine Episcopalian family of New England, she was first tutored at home, then attended the best private schools in Boston when she was not touring Europe with her family. At seventeen, her family decided that attending college was not a proper activity for a young woman, so she ensconced herself in the family's 7,000-volume library at Seveneis and taught herself literature.
In 1902, on one of her many tours of Europe, she was inspired to take up poetry. In 1910, her work began appearing in Atlantic Monthly, and her first published collection, A Dome of Many-Coloured Glass, was published two years later. At about that time, she and actress Ada Dwyer Russell entered what was then known as a "Boston Marriage," and they remained together for the rest of Lowell's life. It is believed that Russell is the subject of Lowell's love poems in  'Two Speak Together', from Pictures of the Floating World.
During one of the couple's European tours, they met the Imagist poet Ezra Pound. Lowell embraced the Imagist style, so named by the precise use of visual images to convey a clarity of expression. It was also marked by free verse, where, according to Lowell, "one must abandon all desire to find in it the even rhythm of metrical feet. One must allow the lines to flow as they will when read aloud by an intelligent reader." Then an Anglo-American movement, Lowell's contribution to the style was in what she called "polyphonic prose," in which the very written structure of the poetry was broken down and rendered as prose, which was then sometimes intermixed with structured verse. Her embrace and promotion of Imagist Poetry was so intense that it actually had the effect of driving a wedge between Pound and the Imagists, who he began derisively calling "Amygists." His criticism of Lowell became pointedly personal. Referring to her short stature, her glandular-induced weight problems (and, undoubtedly, put off by her habit of smoking cigars), Pound referred to her as the "hippo-poetess" among his friends and accused her of hijacking the movement.
While Lowell remained dedicated to modern poetry, she was also a fan of historical poets as well. In Fir-Flower Tablets, she produced prose-poetry re-workings of the literal translations of ancient Chinese poetry, and she wrote several critical works about French literature. When she died in 1925 of a brain hemorrhage at Seveneies, she left behind an uncompleted two-volume biography of John Keats, with whom she undoubtedly felt a kinship. "The stigma of oddness," she wrote of him, "is the price a myopic world always exacts of genius." Her own genius was recognized posthumously with a 1926 Pulitzer Prize for Poetry for What's O'Clock.
80 YEARS AGO: Pat Rocco: 1934. Pasquale Vincent Serrapica was born in Brooklyn and moved with his family to California in 1946, where he quickly got a twice weekly radio show on Pasadena's KWKW while still a teen. He also completed his high school credits at home after refusing to deny his homosexuality in school. And so it might be surprising to learn that while in his twenties, he met with a local Youth for Christ director, who got him a singing gig for the religious group, a stint for which he even reacorded an album of devotional musice in 1954. By this time, Pasquale became Pat Rocco, and for the remainder of the 1050s he toured for musicals and appeared as a regular for the Tennessee Ernie Ford Show.
During this time, Rocco became interested in photography and film and in 1967, he answered an ad to shoot stills of nude male models. Seeing the potential of a significant money-making enterprise, he created his own business, Bizarre Production, and began creating and selling photos and erotic movies by mail order. The films got the attention of the Park Theater in Los Angeles, which was interested in creating a special lineup of films for a gay audience. Rocco's Love is Blue premiered on a bill with several other avant-garde gay films on June 26, 1968 as part of A Most Unusual Male Film Festival, in what it is believed to be the first gay film festival in a public theater.
Rocco's films stood out for not falling into the typical blue movie formulas. His films focused on the beauty of the male form and featured storylines with positive depictions of male intimacy. While his films were explicitly nude, they skirted the edges of soft porn to such a degree that many complained that his movies didn't go far enough. But others appreciated Rocco's sensual and more well-rounded approach. Several of Roccos fans formed the Society of Pat Rocco Enlightened Enthusiasts, or SPREE, in 1968, which remained active for the next ten years publishing newsletters and mounting stage and film events. Meanwhile, Rocco's films were a regular feature at the Park Theatre until 1971, when the Park decided to return to a more mainstream audience.
Rocco also performed an important service for the local gay community by creating short documentaries of gay rights protests and interviews of local figures. But as fictional gay films became more explicit during the 1970s, Rocco spurned the opportunity to go into hardcore porn. Instead, he turned his attention to photographing and documenting events in Southern California for gay publications. He also became increasingly involved with gay rights advocacy. He campaigned for the resumption of the Christopher Street West Pride Parade, and he organized fundraising events for numerous organizaitons and gay rights causes. He developed a special interest in providing emergency housing in Los Angeles and established his own program, Hudson House, to provide housing, job training and meals for homeless LGBT youth. Hudson House soon spread to San Diego, San Francisco, and Hawaii. Rocco and his partner have retired to Hawaii, where they continue to be active in the local community.
Holly Johnson: 1960. When the Liverpool-based band Frankie Goes to Hollywood released its first single "Relax," with Holly Johnson on vocals, in October 1983, it took a slow three months before it hit the top of the UK singles chart. It's rise to number one was helped along, ironically, by BBC 1 disk jockey Mike Read, who happened to notice what he called the "overtly sexual" nature of record sleeve and the printed lyrics as the single was playing. He unceremoniously lifted the tonearm, live on air, and denounced it as "obscene." The BBC followed that with an on-air ban on all of its radio and television outlets (with the narrow exception of its top-40 countdown show). Until then, "Relax" had been a middling top-40 dance hit, but within two weeks it hit number one and remained there for the next five. It became the seventh best selling single in UK single's history, and the temporarily ubiquitous "Frankie Say" T-shirts became not just a musical statement but a political one as well. The Beeb finally relented and lifted its ban at the end if 1984, just as a re-worked version of "Relax" was enjoying a second bout of popularity with the release of the band's album Welcome to the Pleasuredome.
Johnson left Frankie in 1987 over differences in the group's musical direction. After a bitter contract dispute, Johnson was finally able to start a solo career in 1989. His first album, Blast, met with some critical and commercial success, but his 1991 album Dream That Money Can't Buy tanked. That year, he learned he was HIV-positive and withdrew from public life. Later that decade, he re-emerged as an occasional singer and, mainly, as a painter, with shows at the Tate Liverpool and the Royal Academy.
If you know of something that belongs on the agenda, please send it here. Don't forget to include the basics: who, what, when, where, and URL (if available).
And feel free to consider this your open thread for the day. What's happening in your world?
The Daily Agenda for Saturday, February 8
Jim Burroway
February 8th, 2014
TODAY'S AGENDA:
Events This Weekend: The Big Gay Out, Auckland, NZ; Belgium Leatherpride, Antwerp, Belgium; Plymouth Winter Pride, Plymouth, UK; Sydney Mardi Gras, Sydney, NSW.
TODAY'S AGENDA is brought to you by:

Three gay bars and a restaurant managed to squeeze themselves into a single building just off of Philly's tony Rittenhouse Square. The building today is the site of an Irish pub.
TODAY IN HISTORY:
Modesto Police Round Up Gay Men: 1957. The headline in the local paper read "Modesto Sex Gang Smashed." That "gang" consisted of a group of local gay men, and the paper played it up for all it was worth while probably ruining a few lives in the process:
A police crackdown on an alleged homosexual ring known as the "Lavender Gang" was revealed today with the arrest of two Modestoans, including a former department store manager.

Police Chief James Neel announced 15 to 20 persons, including some bay area, Salinas and Merced residents, are believed to be members of the ring. He said more arrests were planned.

Charged with lewd and lascivious conduct is Elmer J. Kreuger, 55, who resigned from his managerial post Saturday after being employed by the chain store for 24 years.

Accused of sodomy as well as lewd and lascivious conduct is William Howard Moore, 26, office worker for a diary products distribution firm. … The chief reported Moore admitted he had associated with known homosexuals in Modesto and the bay area and had hosted all male parties.
If you know of something that belongs on the agenda, please send it here. Don't forget to include the basics: who, what, when, where, and URL (if available).
And feel free to consider this your open thread for the day. What's happening in your world?
The Daily Agenda for Friday, February 7
Jim Burroway
February 7th, 2014
TODAY'S AGENDA:
National Black HIV/AIDS Awareness Day. Today marks the 13th year for National Black HIV/AIDS Awareness Day, a national HIV testing and treatment community mobilization initiative targeted at the African-American community regardless of sexual orientation. There are four specific focal points: education, testing, involvement, and treatment. Educationally, the focus is educate African-Americans about the basics of HIV/AIDS in their local communities. Testing is at the core of this initiative, as it is hoped that Blacks will mark February 7th of every year as their annual or biannual day to get tested for HIV. Of the nearly 50,000 Americans who test positive for HIV each year, about 20,000 of them are African-Americans, making the Black community's burden disproportionately high. Health Black Communities, Inc., is the lead organization spearheading events for the day. Click here to learn about events near you.
Events This Weekend: The Big Gay Out, Auckland, NZ; Belgium Leatherpride, Antwerp, Belgium; Plymouth Winter Pride, Plymouth, UK; Sydney Mardi Gras, Sydney, NSW.
TODAY'S AGENDA is brought to you by:

I haven't been able to come up with much information about Dirty Edna's except that it was a rather seedy bar owned by a husband and wife team, reputedly with mob connections (as was typical for a lot of gay bar owners in New York City at the time). Near as I can tell, the location now appears to be a parking lot a block off of Broadway.
THIS MONTH IN HISTORY:
Man Seeks Castration To Cure His Homosexuality: 1904. "How often is there delivered from the womb of some noble and grand woman — some little soul, scarred in such manner that stigmatizes its after life and brings a stain so deeply colored as to stamp it in the eyes of the world a 'social outcast and criminal.'" So begins Dr. Charles H. Hughes's article in the February 1904 edition of the journal Alienist and Neurologist. (An "alienist" is an archaic nineteenth century term for what today we would call a psychologist or psychiatrist.) Medical journals at the turn of the last century had a very different editorial tone than they do today, with morality holding as much or greater sway over scientific evidence the vast majority of the articles published, particularly where sexual matters were concerned. The scientific method, clearly, had yet to make may inroads into the mental health professions.
Those lines, which opened an article by Hughes of a "homosexualist's self-description," were actually penned by the "homosexualist" himself. This particular person, "a gentleman degenerate" of thirty-nine years of age, was an American of Irish ancestry whose father graduated "from one of the old world's best colleges" before fighting on the losing side in the 1848 Irish rebellion, fleeing to the U.S., marrying, starting a family, and dying young of either "epilepsy or apoplexy." That the man's father had epilepsy was considered significant, as Hughes saw it as evidence of inherited degeneracy. That diagnosis was based on Degeneracy theory, a sort of a theory of evolution in reverse which postulated that, thanks to the conveniences of modern society and its advances in medicine and hygiene, modern man was increasingly immune from the natural "culling of the herd." And because modern man was no longer being culled by natural forces, the human race was actually experiencing a devolution — or "de-generation" — into a more primitive state. Because the letter writer's father had epilepsy, Hughes concluded that the son's homosexuality was an expression of a congenital degeneracy inherited from his father.
With the father's early demise, his mother was left to raise an unspecified number of children. One of those boys, the letter writer, wrote of himself in the third person to Dr. Hughes, and described himself as:
"a regular 'girl boy' as he was called, always afraid to tell a fib — never using bad language, never smoking nor chewing, thoroughly honest, shunning the girls and always having some boy friend he fancied for his good looks and endeavoring to show him some kindness in the way of making him presents — never cared for an ugly boy — in fact did not know why he particularly cared for any, always studious, receiving high honors at school for thoroughness in his studies and exemplary deportment. The child mind not understanding the features of certain matters recalls his desire to bunk with any gentleman who might be the guest of his father, and to them, no doubt revelations were made, but naturally ascribed to childish innocence. I felt myself growing stronger in this way. In other words showing a preference for such society and ignoring girls — yet being timid in the presence of both male and female — was frequently twitted about it."
As the writer grew older, his attractions toward other men grew, along with the horror of knowing that he would never be able to fit in with society as a homosexual. He also lamented the loneliness that being gay brought him in a society with few social opportunities for people like him:
"Haunting the parks, seaside resorts and other localities, a lonely man afflicted, no hope of cure as intimated by physicians and neurologists, this being repeated to me in all localities, large cities and small towns. …

"Twenty-five years of this misery is a long time for such torture, yet the struggle goes on. If the wishes of this lonely man were realized, and he trusts it may not be long before he may find the surroundings illumined and he be enabled to step into the sunlight — a clean and wholesome man — or in the absence of such bliss — his mother's arm be extended down from the region beyond into which he may be embraced and find that rest which may be emblemized as eternal."
The image of his mother's arms extending from "the region beyond" refers to the fact that she died fifteen years earlier, when the letter writer was twenty-four years old. In other words, it was an expression of the writer's own yearning for death, as perhaps the only way out of his predicament. Hughes tried surgery:
In this case an operation was performed on the filaments of the pudic nerve supplying to testes, but the morbid inclination still persists, notwithstanding the operation and a course of chologogues, antiseptic intestinal treatment and full bromism.
Damaging the pudic nerve would have resulted in blocking the sensations of orgasm. In animals, it was known that this type of operation would have also resulted in a loss of erections. But as Hughes discovered, this operation did little to alter his patient's sexual attractions. "The case appears to be in the head and not in the genitals," Hughes concluded, and urged his patient to "do as other men have to do and do do, keep his passionate impulses in abeyance to the higher purposes of his nature and the nobler ambitions of life." The patient wrote back:
"What you claim to be accomplished through efforts on my part is impossible — of course you will dispute this. Were our positions reversed for a month, you could understand. If the difficulty is with the head, all I have to say is that it has centered there with such vigor and tenacity that it would appear to me that the elimination of the trouble in one center has been doubly concentrated in another."
By this point, the writer was getting desperate. His employer found out about his condition and fired him. "I will be upon the streets next week — to go where — the Lord only knows." He against asked Hughes again whether he thought castration would help. "If so," he wrote," I will go into a charity hospital and have it done." Several months later, in January of 1904, the patient wrote again, this time announcing that he decided to commit himself to a sanitarium, although he was still, in his desperation, weighing the option of a full castration:
"I am now convinced that from an experience in St. Louis during my last visit (an experience without consummation) that there is absolutely no avenue of escape from my trouble but to be placed under restraint, and if I can get back to St. Louis it is my intention to place myself in the hands of the authorities irrespective of the consequences, as I am certain to get into trouble, and I can not stand this thing any longer. I know just what Dr. —— and yourself would suggest, yet from the statement of other physicians — the trouble is of the head and there would be no certainty that the operation in question (castration) would be successful. You well know the debilitating experiences through which I passed after the first surgical work. I jumped on a train in St. Louis last night and followed a party clean through to South McAlester. I was expected back at the hospital that night. I spent all my money…

"I came very near getting in serious trouble on the trip. If I am compelled to pass through another surgical operation it will have to be at the city hospital. … I fell terribly over this, as I promised Dr. —— I would conduct myself with decorum. If the remedy he suggested is a sure cure, then I will have to accept it."
[Source: Charles H. Hughes. "The gentleman degenerate: A homosexualist's self-description and self-applied title. Pudic nerve section fails therapeutically." Alienist and Neurologist 25, no. 1 (February 1904): 62-70. Available online via Google Books here.]
If you know of something that belongs on the agenda, please send it here. Don't forget to include the basics: who, what, when, where, and URL (if available).
And feel free to consider this your open thread for the day. What's happening in your world?
The Daily Agenda for Thursday, February 6
Jim Burroway
February 6th, 2014
TODAY'S AGENDA:
Events This Weekend: The Big Gay Out, Auckland, NZ; Belgium Leatherpride, Antwerp, Belgium; Plymouth Winter Pride, Plymouth, UK; Sydney Mardi Gras, Sydney, NSW.
TODAY'S AGENDA is brought to you by:

By 1985, it had been well established that AIDS was caused by the Human Immunodeficiency Virus, and that the virus was transmitted via the blood or semen, and not by "a hug, holding hands, having a good talk, fixing dinner, or going for a drive." But it would still be many years before that message would take hold.
TODAY IN HISTORY:
Reagan Orders AIDS Report: 1986. Reagan's first mention of AIDS was during a news conference five months earlier (see Sep 17). In a message sent to Congress two days after the State of the Union Address, President Ronald Reagan made his second public mention of AIDS:
We will continue, as a high priority, the fight against Acquired Immune Deficiency Syndrome (AIDS). An unprecedented research effort is underway to deal with this major epidemic public health threat. The number of AIDS cases is expected to increase. While there are hopes for drugs and vaccines against AIDS, none is immediately at hand. Consequently, efforts should focus on prevention, to inform and to lower risks of further transmission of the AIDS virus. To this end, I am asking the Surgeon General to prepare a report to the American people on AIDS.
That last sentence in this report to Congress came as a surprise to Surgeon General C. Everett Koop. As he wrote in Koop: The Memoirs of America's Family Doctor
, the White House had worked keep him out of the loop during the AIDS crisis. So when Reagan made the public announcement, Koop jumped at the tasks, working feverishly to complete the report, and to thwart administration official's attempts to delay or shelve it. The Surgeon General's Report, which sought to dispel many of the misconceptions about HIV and AIDS and called on schools and parents to have "frank, open discussions" with very young children and teens, was finally released later that year (see Oct 22).
TODAY'S BIRTHDAY:
115 YEARS AGO: Ramón Novarro: 1899-1968. The Mexican leading man was hailed as the next male sex symbol after Rudolph Valentino died. His first major success was in the 1923 silent film Scaramouche, but his greatest fame came with 1925′s Ben-Hur. His transition to talkies was mildly successful — he was a talented singer, but he was often miscast. By 1935, MGM decided against renewing his contract. Besides, MGM feared trouble: Novarro had already rejected Louis B. Mayer's demand that he enter into a "lavender marriage." From then on, Novarro worked only sporadically in films and television. Fortunately for him, Navaro made some wise investments in real estate early in his career.
He was murdered in 1968 by two brothers, Paul and Tom Ferguson, who Navaro had solicited for sex, but who beat him mercilessly for several hours in an attempt to get him to reveal where he kept his money. They scrawled the message Us girls are better than those fagits" on a bathroom mirror, then left with $20, leaving Novarro to choke to death on his own blood. The brothers were convicted of murder in a trial in which Novarro was more on trial than the defendants. ""Back in the days of Valentino," a defense attorney told the jury, "this man who set female hearts aflutter, was nothing but a queer. There's no way of calculating how many felonies this man committed over the years, for all his piety." He also played the gay panic defense. The brother were sentenced to life in prison for their crimes, but they released on parole in the mid-1970s after serving less than a decade.
If you know of something that belongs on the agenda, please send it here. Don't forget to include the basics: who, what, when, where, and URL (if available).
And feel free to consider this your open thread for the day. What's happening in your world?
The Daily Agenda for Wednesday, February 5
Jim Burroway
February 5th, 2014
TODAY'S AGENDA:
Events This Weekend: The Big Gay Out, Auckland, NZ; Belgium Leatherpride, Antwerp, Belgium; Plymouth Winter Pride, Plymouth, UK; Sydney Mardi Gras, Sydney, NSW.
TODAY'S AGENDA is brought to you by:
TODAY IN HISTORY:
Toronto Police Conduct Massive Bathhouse Raids: 1981. Operation Soap was a meticulously planned police action, six months in the making. It's genesis is believed to have been the result of a successful anti-gay political campaign that drove a pro-gay administration from City Hall. At precisely 11:00 p.m. More than 160 police, using an unusual interpretation of an anti-prostitution law banning "bawdyhouses," conducted a massive, simultaneous raid on four bathhouses: the Club Baths, Romans II Health and Recreation Spa, the Barracks, and the Richmond Street Health Emporium. Peter Bochove, co-owner of the Richmond Street Health Emporium remembered:
They leapt the counter and grabbed the cashier and bust the door open. And the first fifty arrived in the first wave. They spread out and very quickly began running around and rounding people up. … The other fifty officers arrived fairly quickly, I guess they must have had them standing by. And then they went out to their police cars and came in with their tools. They came in carting incredible numbers of crowbars and sledgehammers. At that point they were offered the keys to the lockers and the room. They held up a crowbar to me and said, "We brought out own."
Armed with crowbars and sledgehammers, police herded patrons into the lobbies, with many of them dressed only in towels, and marked numbers on their arms. At one bathhouse, towel-clad patrons were lined up in the snow on the street for questioning. One patron at the Barracks had a different experience:
We ended up in the shower room and we were all told to strip… But I think one of the most chilling things was… one of the cops said, looking at all the showers and the pipes going into the shower room; he said "gee, it's too bad we can't hook this up to gas".
The Richmond Street Health Emporium was so badly damaged by police that it never reopened. Many of those arrested were pressured to reveal the names of their wives and employers. All told, 286 men were charged as "found-ins" and twenty owners were charged with "keeping a common bawdyhouse."
The mass arrest was Canada's largest in more than a decade. The following night, 3,000 protesters staged a mass demonstration that descended into a riot, with fires and smashed car windows. When police responded, many of them removed their badges so they couldn't be identified. The entire confrontation quickly drew comparisons to New York's Stonewall rebellion twelve years earlier.
In the aftermath, two Toronto aldermen called for an investigation by the attorney general. A local pastor, Rev. Brent Hawkes, went on a hunger strike demanding that police be held accountable. But the investigations went nowhere. The gay community organized like never before, with 1,400 people joining the Right to Privacy Committee to set up a defense fund for those charged. They also organized a second demonstration on February 20, where 4,000 protesters marched in a peaceful demonstration from Queen's Park to the 52 Division headquarters. Thirty-five undercover police tried to disrupt the march by trying to take over the front banner. Their actions were later revealed to the press. Two weeks later on March 6, a "Gay Freedom Rally" was held, which became, in effect, Toronto's first Gay Pride event.
Court cases stemming from the raid dragged on throughout the next two years. By 1983, 87% of the "found-ins" were acquitted. Thirty-six were found guilty but received absolute or conditional charges. Many owners however were found guilty and fined. Smaller scale raids continued over the next several years. But the raids, which were meant to silence an emerging gay community, had the opposite effect of galvanizing the gay community to organize and become politically involved in the city's political life and, ultimately, in national politics.
Rep. Jon Hinson Arrested on Sodomy Charge: 1981. The closet can be a crazy place. When Rep. Jon Hinson (R-MS) was running for re-election to a second term in 1980, he admitted that in 1976, while he was working as a Congressional aide, he had been arrested for exposing himself to an undercover policeman at the Iwo Jima Memorial in Arlington National Cemetery. At that same news conference, Hinson also revealed that he was one of the survivors of a 1977 fire that broke out at Cinema Follies, a gay theater in Washington's seedy Southeast. That fire killed nine people. "I must be totally frank and tell you that both of these incidents were in areas frequented by some of Washington's homosexual community," he told reporters. But he vowed to stay with his wife and denied that he was gay, blaming those incidents on heavy drinking, which he said that he had now gotten under control. Mississippi's Republican party rallied around the Congressman and he was elected to a second term.
But just barely a month into that second term, Hinson was in trouble again. Hinson was arrested, along with another man, for having sex in a public men's room in the Longworth House Office building. Hinson and the other man were arrested on charges of sodomy, a felony which carried a maximum penalty of ten years in prison. The charge was reduced to attempted sodomy, a misdemeanor — then a standard practice in D.C. —  to which Hinson entered a plea of not guilty and promptly checked himself into a hospital for "mental and physical fatigue." He finally yielded to calls for his resignation in April and later changed his plea to no contest, for which he was given a 30-day suspended sentence and one year's probation.
Soon after, Hinson finally came out as gay. He helped organize Virginians for Justice — by then he decided to remain in Fairfax, Virginia rather than return to Mississippi — and became something of a local gay rights activist as a founding member of the Fairfax Lesbian and Gay Citizens Association. Hinson died in 1995 from complications of AIDS.
TODAY'S BIRTHDAY:
100 YEARS AGO: William S. Burroughs: 1914-1997. A canonical figure of the Beat Generation, the novelist, poet, and spoken word performer's best-known work is his third novel, Naked Lunch
. Published in 1959, it was immediately controversial for its obscene language, unabashed portrayal of Burroughs's heroin addiction and frank descriptions of sex, including his own homosexuality. Naked Lunch was banned in Los Angeles and Boston, where it became last the work of literature to be prosecuted for being obscene in Massachusetts. The Massachusetts Supreme Judicial Court lifted the ban in 1966, following a series of trials that included testimony by Allen Ginsberg and Norman Mailer in support of Burroughs.
If there was a secret to Burroughs's art, it was this: He simply put his chaotic life to paper. A longtime heroin addict, he and his wife fled to Mexico in 1950 after Louisiana police discovered letters between himself and Allen Ginsberg discussing a drug delivery. While there, he shot and killed his wife while playing "William Tell" at a party. He was eventually able to avoid imprisonment after witnesses testified that the gun went off accidentally. For the several decades, he was in and out of drug rehab and financially destitute much of the time before finally kicking the habit, temporarily, in the mid-1970s. It was at about that time when friends hit on the idea of booking him to read from his works in bookstores and other small performance spaces. His career as a performance artist was launched, which also revived his literary career. He went on to collaborate with Laurie Anderson, Throbbing Gristle, Kurt Cobain, Ministry, and Sonic Youth. He also appeared in Gus Van Sant's 1989 film Drugstore Cowboy. He died in 1997 following a heart attack.
If you know of something that belongs on the agenda, please send it here. Don't forget to include the basics: who, what, when, where, and URL (if available).
And feel free to consider this your open thread for the day. What's happening in your world?
The Daily Agenda for Tuesday, February 4
Jim Burroway
February 4th, 2014
TODAY'S AGENDA:

Federal District Court to Hear Oral Arguments in Virginia Marriage Lawsuit: Norfolk, VA. Judge Arenda L. Wright Allen of the Federal District Court of Eastern Virginia will hear oral arguments today in the case of Bostic v Rainey, a case brought by two same-sex couples challenging the constitutionality of Virginia's state constitutional amendment banning marriage equality. Representing the pro-equality side is Americans for Equal Rights, led by California Prop 8 lawyers Ted Olson and David Boies. Arizona-based Alliance Defending Freedom, the same group that defended Prop 8 in Federal court, is again representing the anti-equality side. Oral arguments had originally been scheduled for last Thursday, but were rescheduled for today due to the snow storm that hit the East and South. Oral arguments begin this morning at 10:00 a.m EST, and is expected to last about two and a half hours.
Scottish Parliament to Hold Final Vote on Marriage Equality Bill: Edinburgh, Scotland. Members of the Scottish Parliament are expected to conduct a final vote today on the Marriage and Civil Partnership (Scotland) Bill, a bill granting marriage equality to same-sex couples in Scotland. Before that final vote is taken, several MSPs are expected to offer amendments to the bill to provide special exemptions for those who oppose marriage equality. If the bill clears Holyrood, the British Parliament in Westminster will have to alter the UK marriage law before marriages can begin in Scotland. If all goes well, marriage may begin in Scotland by autumn, and perhaps as early as July. Meanwhile, same-sex marriages will become available in England and Wales on March 29, nearly nine months after Westminster approved its marriage equality bill.
TODAY'S AGENDA is brought to you by:

The Bandit's Den of Show Low, Arizona, was happy to announce its upcoming grand opening in the pages of the Arizona Gay News. But lest anyone forget the nature of the small, predominately Mormon town high on the Mogollon Rim, the ad reminds potential gay patrons that the clientele will be a "mixed group… be discreet."
TODAY IN HISTORY:
AIDS Cases Discovered from 1976: 1988. Common wisdom today, even with all that we know about the history of the epidemic, often still sets the start of AIDS with the June 1981 report from the Centers for Disease Control and Prevention describing five gay men who had died of a mysterious disease in Los Angeles (see Jun 5). When the HIV virus was isolated in 1984 and a test for the virus became available in 1985, several avenues of research opened up to try to figure out where this virus came from. Doctors in Paris and Brussels, who had long been treating wealthy African patients from their former colonies bearing all of the hallmarks of the new disease, pointed to Africa as a possible source for the virus. On February 4, 1988, the New England Journal of Medicine published a report by Dr. Nzila Nzilambi from Kinshasa, Zaire and other doctors from Belgium and the CDC which strongly suggested an African source for the virus, and revealed that AIDS had been a persistent health problem in rural Zaire as early as the mid 1970s.
In 1976, there had been an outbreak of Ebola in the northeastern Zaire province of Équateur along the Congo river. In the course of the medical investigations, hundreds of serum samples were collected from people throughout the area. Those samples remained preserved Zaire and were flown to Atlanta for testing. Investigators then went back out to Équateur in 1986 and collected more samples from as many people as possible, 388 in all. Ninety of them had also been among the 659 samples collected in 1976. Five of the samples from 1976 tested positive for HIV. Two were still alive ten years later; one was healthy, but the other was already showing signs of a suppressed immune system. Three were dead. One woman tested positive in 1976 was confirmed dead, "after a prolonged illness characterized by weight loss, fever, cough, and diarrhea" — all common symptoms of diseases associated with AIDS. Another woman, the wife of one of the two HIV-positive men still alive, "died in 1981 after a long illness associated with fever, weight loss, skin rash, and oral lesions." Again an apparent death from AIDS. The third was a child who was seven years old in 1976, who "died of pneumonia and weight loss at the age of 16."
The doctors concluded: "The results of our study showed that HIV infection was already present in an isolated area of the Équateur province of Zaire in 1976 and that the prevalence of infection in the general population there did not change significantly over the 10-year observation period."
[Source: Nzila Nzilambi, Kevin M. De Cock, Donald N. Forthal, et al. "The prevalence of infection with human immunodeficiency virus over a 10-year period in rural Zaire." New England Journal of Medicine 318, no. 5 (February 4, 1988): 276-279.]
If you know of something that belongs on the agenda, please send it here. Don't forget to include the basics: who, what, when, where, and URL (if available).
And feel free to consider this your open thread for the day. What's happening in your world?
The Daily Agenda for Monday, February 3
Jim Burroway
February 3rd, 2014
TODAY'S AGENDA is brought to you by:
 
TODAY IN HISTORY:
Paterson, New Jersey Censors Mae West's "The Drag": 1927. Before going to Hollywood and becoming a major screen star, Mae West sought to make her mark on Broadway. In 1926, she staged the highly controversial play Sex, which was a sensation and played to packed houses for a year before the police finally shut it down and arrested her for " lewdness and the corrupting of youth," a charge that got her a ten day jail sentence. Undaunted, her follow-up play, The Drag was inspired by the gay men that she knew at the time. When her plans to bring it to Broadway were thwarted by objections from the Society for the Prevention of Vice, she opened it to great financial success in Bridgeport, Connecticut, and to critical and official disgust. On February 1, police arrested Mae West's sister, Beverly, and the play's director, Edward Elsner, and charged them with breach of peace. When The Drag went to Paterson, New Jersey, two days later, the following item appeared in several papers across the country:
Order Censoring "Drag" Enforced by Police Squad

Paterson, N.J., February 3. — A squad of police was on hand Thursday night to see that "the drag," a homosexual play which caused a furore when it opened this week in Connecticut, was presented in the form in which an impromptu board of local censors left it after deleting objectionable lines.

The group of censors included a girls' advisory committee, a welfare organization, an citizens' committee, and Police Chief John Tracy.

"Paterson will have clean entertainment if it takes the entire police force to make it clean, Chief of Police John Tracy said, after the censors had struck out all the lines they found objectionable.
The play was next slated to go to Bayonne, but was banned on February 10, despite some 800 people already packing the Bayonne Opera House for the opening matinee.
Justice Department Announces It Will No Longer Defend DOMA: 2011. In a letter to Speaker of the House John Boehner (R-OH), Attorney General Eric Holder announced his determination that Section 3 of the Defense of Marriage Act, which barred the federal government from recognizing legal marriages of same-sex couples, was a violation of the equal protection clause of the Fifth Amendment of the U.S. Constitution. Holder explained that the Administration had defended Section 3 in the past where courts had already held that the law was subject to rational basis review. But, in responding to two newer cases:
These new lawsuits, by contrast, will require the Department to take an affirmative position on the level of scrutiny that should be applied to DOMA Section 3 in a circuit without binding precedent on the issue.   As described more fully below, the President and I have concluded that classifications based on sexual orientation warrant heightened scrutiny and that, as applied to same-sex couples legally married under state law, Section 3 of DOMA is unconstitutional.
One of those lawsuits, Windsor vs United States, would ultimately make it to the U.S. Supreme Court, with the House Bipartisan Advisory Group, under the direction of Speaker Boehner, intervening in the Justice Department's stead. On June 26, 2013, the U.S. Supreme Court struck down Section 3 of the Defense of Marriage Act as unconstitutional.
TODAY'S BIRTHDAY:
140 YEARS AGO: Gertrude Stein: 1874-1956. Her legacy is, well, complicated. On the one hand, she was undeniably the embodiment of a life of art, and the art of life. The novelist, poet, and art collector literally defined — and named — the "Lost Generation" of illuminati who frequented the Parisian salons of the early twentieth century. Her art collection was particularly bold, including works by Renoir, Matisse, Picasso, Gauguin, Cézanne, Toulouse-Lautrec, and many other notable impressionists, post-impressionists and other contemporary artists. In 1903, she wrote one of the first personal coming-out stories in her autobiography, Q.E.D.
, although it wasn't published until 1950, four years after her death. Her longtime relationship with Alice Toklas (see Apr 30) however was nobody's secret. They met in 1907 and remained together for the rest of Stein's life. Ernest Hemingway, who himself was among the glitterati at Stein and Toklas's salons, wrote of Toklas as Stein's wife, and remarked that when Hemingway and his wife visited, Stein and Hemmingway would visit together and leave the "wives" to chat with each other.
But if the pre-war year brought out the best of Stein's contributions to the arts, her politics during World War II brought out the worst. Her politics always included progressive feminism and anti-patriarchal ideals, but she was also, simultaneously, stridently conservative and reactionary. She hated F.D.R. and publicly supported Generalissimo Francisco Franco during the Spanish Civil War. In 1934, she told the New Yorker that Hitler deserved the Nobel Peace Prize. When Hitler invaded France, she became a supporter of the Vichy leader Philippe Pétain. She agreed to translate Pétain's speeches into English, and she wrote an introduction comparing him to George Washington. All this, despite Stein's Jewish parentage. Some have defended her support for Vichy France as a tactic to preserve her own life, yet Stein continued to praise Pétain after the war.
That praise however didn't last long. Stein died in 1946 from stomach cancer at the age of 72. Toklas survived her by another twenty-one years. They are buried next to each other in Père Lachaise Cemetery in Paris.
Randolfe Wicker: 1938. Charles Gervin Hayden, Sr., read Charles Gervin Hayden, Jr.'s diary one day during his son's freshman year in college, and discovered that his only son was gay. "Fortunately," the son later recalled, "he went to a decent psychiatrist who told him I would probably be gay all my life." When the father later confronted his son, the father gave his assurances that all he wanted was for his son to be the best-adjusted homosexual he could be. And when the son told his father about his intention to become a gay activist, the father only asked for one favor: "Just don't involve my good name." As Randolfe Hayden Wicker recalled, "How could I refuse such a 'reasonable' small request from a father who, while not close emotionally, was someone who put the needs of his wife and his child ahead of his own?"
Wicker was outspoken from the beginning. While attending the University of Texas at Austin, he came across a copy of ONE magazine, where he learned about the New York City chapter of the Mattachine Society. In 1958, he moved to New York and set to work drumming up publicity for the group, when he took it upon himself to print up fliers and plastering them all over Greenwich Village announcing a Mattachine talk called "Homosexuality and the Law." Even though a record-breaking 300 people showed up, neither the lawyer giving the talk nor the Mattachine leadership appreciated Wicker's publicity stunt. Arthur Maule, the Mattachine's president, later recalled, "We didn't know what to make of Randy Wicker. …He was, let's say, a disturbing acquisition for the movement."
Wicker's arrival on the scene marked an important transition from the more conservative approach to gay rights among the older generation and the more direct tactics of the emerging younger generation of "radicals." To get out from under Mattachine's reticence, he founded a one-man group he called the "Homosexual League of New York," which gave him the credibility to approach media outlets and create the kind of publicity that the Mattachine Society was reluctant to do. His 1962 appearance on a ninety-minute program on radio station WBAI with several other gay men to talk about what it was like to be gay (see Jul 15) soon drew the attention of The New York Times, the Herald Tribune, Newsweek, and Variety to Wicker's "League" and to Wicker himself.
Thanks to that publicity, Wicker became one of the most visible gay personalities in New York, a visibility that was extended in 1964 when he appeared in WABC's The Les Crane Show (see Jan 31). Later that year, Wicker's "League" organized the very first gay rights picket in the United States when he and his League protested in front of the U.S. Army's Whitehall Induction Center over the army's failure to keep gay men's draft records confidential (see Sep 19). And where the New York Mattachine Society was still hesitant to take on psychiatry's indictment of gay people as mentally ill (many argued that they should "wait until more research had been done before we decide to take a stand"), gay rights activist Jack Nichols remembered that Wicker challenged the mental health establishment head on and was "adept at making the statures of shrinks shrink noticeably."
Wicker's activism went far beyond media appearances and protests. He made his day-to-day living as "the Button King" of the hippie era. As he later wrote: "By 1964, I'd become a passionate opponent to the War in Vietnam. My best friend's girlfriend nearly died terminating an unwanted pregnancy. Other friends "turned me on to pot" and I'd become naively enamored by it. I joined the anti-war, sex freedom and legalize pot movements. Publishing "issue buttons" was my hobby. "Equality for Homosexuals" was my first big success. By 1967, my hobby had become a lucrative business. I became the 'Button King' of the hippie era."
He sold his buttons out of his East Village head shop, the Underground Uplift Unlimited, and through mail order from ads placed in magazines nationwide. His activism spread accordingly, to civil rights, marijuana decriminalization, censorship, anti-war sentiment, abortion rights, and sexual freedom. His entrepreneurialship was above all else however. By the late 1960s, he identified as a moderate Republican, much to the dismay of the more left-leaning gay activists, and despite his most popular button of 1968 reading "Lick Dick."
Wicker continued to make waves all his life. He became a regular contributor for Gay magazine, and then for Screw, where he wrote a memorable article giving detailed instructions on "how to get maximum satisfaction out of sodomy" in an article titled, "Up The Ass Is A Gas". After scientists announced the cloning of Dolly the Sheep, Wicker became a cloning rights activist, arguing that every person's DNA is his or her personal property and that the right to bear one's "later-born identical twin" was a human right. Has no problem if people regard him as a gadfly. He long ago recognized that it was what he was best at:
Anyone who really thinks and speaks for himself makes waves. I've always liked challenging stereotypical thinking. I would have preferred to be a beloved popular political leader. However, I found that required being two-faced and duplicitous. At the minimum being a beloved political leader requires compromising away most of what you believe in to achieve popularity.
Here is a television appearance by Randolfe Wicker on a local Pittsburgh talk show from 1972: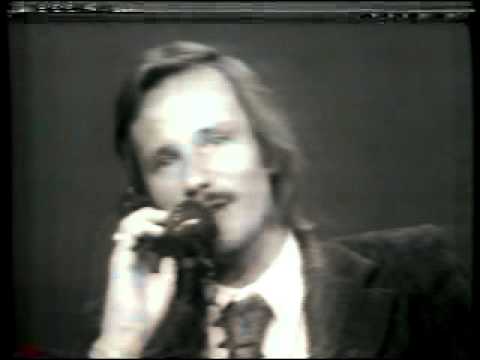 [Additional source: Jack Nichols. "Randolfe Wicker (1938-)." In Vern L. Bullough's Before Stonewall: Activists for Gay and Lesbian Rights in Historical Context
(New York: Harrington Park Press, 2002): 273-281.]
Nathan Lane: 1956. When Lane came out to his mother at age 21, she responded, "I'd rather you were dead." Lane replied, "I knew you'd understand." When a reporter asked if he was gay, Lane said, "I'm 40, single and work a lot in the musical theater. You do the math." While he's been in a few films and television shows, his award-winning work on Broadway is his main calling card, with roles in The Producers, Guys and Dolls, Love! Valour! Compassion!, and A Funny Thing Happened on the Way to the Forum. His big break in film came when he played opposite Robin Williams in The Birdcage. He also reprised his Broadway role for the film version of The Producers.
Lane's successful runs on Broadway have continued with nary a break. Last year, he starred in the title role of The Nance, which is set in a burlesque house in the 1930s. The role earned him Tony and Drama Desk Award nominations, and he won the Outer Critics Circle Award and the Drama League Award for Distinguished Performance.
If you know of something that belongs on the agenda, please send it here. Don't forget to include the basics: who, what, when, where, and URL (if available).
And feel free to consider this your open thread for the day. What's happening in your world?
The Daily Agenda for Sunday, February 2
Jim Burroway
February 2nd, 2014
TODAY'S AGENDA:
Events Today:  Midsumma, Melbourne, VIC; BeefDip, Puerto Vallarta, JAL; Rainbow Reykjavik Winter Festival, Reykjavik, Iceland; GayWhistler Winter Pride, Whistler, BC.
TODAY'S AGENDA is brought to you by:
Selling books on sexuality, particularly where minority sexuality was concerned, was always fraught with peril. If a book became too popular, its popularity might bring it to the attention of local and national censorious authorities, whether it be the local vice squad, an ambitious district attorney or the Post Office. Many publishers tried to inoculate themselves against charges of peddling obscenity by placing notices on the title pages of their publications that the sale of the book was restricted to the medical or legal professions, regardless of whether the book itself had any medical or legal value whatsoever. But those messages also meant that the typical popular bookseller wouldn't bother to stock these books. So with the opening of the first gay bookstore still several years away (see Nov 24), mail order from "medical book departments" was perhaps the most reliable way of obtaining such hard to find titles. This ad, appearing as it does in the nation's first nationally distributed gay magazine, has all of the winks and nods needed to pass muster with the authorities while still getting its message across to "the serious reader."
THIS MONTH IN HISTORY:
130 YEARS AGO: Why Should It Be a Crime To Dress As You Please?: 1884. The following letter to the editor appeared in the February 1884 edition of the journal Alienist and Neurologist (an alienist is an archaic term for a psychiatrist). The letter was notable for two reasons. Nearly all letters to the editor were routinely signed, but this one is kept anonymous. And it is also a very rare early example of an American writer, apparently a professional, asking whether those who don't conform to the rigid gender roles of the day should be left alone (or at least relatively alone) and not treated as a criminal:
MR. EDITOR: — Will you kindly permit me to say a few words about Sexual Perversion, in reply to Dr. Rice's paper. The latter says that it has but little forensic interest in this country, and I beg to differ with him. In the first place, it is quite generally admitted that lunatics and maniacs are not responsible, and irresponsible people are not to be punished for a thing that they cannot help doing.

When a man dons female attire, or vice versa, he either has an object or he has none. If he has an object, it may be good, bad or indifferent. If it is to conceal past crime, or as an aid to future crime, it is bad, and deserves punishment. If he seeks the disguise to enable him to ferret out a crime, the object is praiseworthy, — detectives are allowed it. In the third case, it must be said that the sole object is pleasure or satisfaction of some sort. Crime may be a pleasure to some, but if we exclude all evil intent, is it not harmless? Another case that resembles, sometimes one and sometimes another of the above, is when it is done for a livelihood; women give this as an excuse, a plea to be allowed men's dress; men rarely.

Quite a large number of cases are occurring in all large cities, of persons arrested for dressing like the opposite sex. But few are criminals; many are highly respectable and honorable. Should they be punished as criminals? If the object is good, No! If bad, Yes! If neither, what then?

It is self-evident that no sane man will take the pains and go to the expense of obtaining a full set of female attire, and persist in the practice of wearing it until he becomes expert in its uses, initiating himself into all the mysteries of a lady's toilet, submitting voluntarily to the tortures of tight corsets and high-heeled boots and false hair, hoops, pull-backs and frizzes, unless impelled thereto by some motive stronger than mere mischief. There can be no doubt in my mind that such a miserable being deserves pity rather than punishment. There have been several arrests in this city within five or six years for wearing female attire, and I believe nearly all the victims belonged to that innocent class, since no other object or purpose was ever proved against them.

Why should it be a crime, to dress as you please? The dress itself inflicts punishment enough on its wearer. No one but the wearer is injured, nor need others be any the wiser for it. Certain it is that many of these poor people have suffered severe punishment at the hands of our judges, and with no one bold enough to defend them.

Is it not sad enough that they must suffer daily between two fires — love of this dress, and fear of punishment, which they have known to be swift and certain? Would the world be any the worse for allowing them this little modicum of comfort, the only pleasure they have in life, under proper restrictions? What these restrictions should be I am not prepared to say. Perhaps an asylum or retreat might be provided, where they could resort when these paroxysms came on, and there enjoy (?) in seclusion from the public eye, where the law could not reach them, such indulgences as might be deemed proper, or compelled to follow these practices until they were thoroughly cured of such desires. I know of one case, at least, that would be benefited, perhaps cured, by suitable treatment of this sort. I should be glad to hear the opinion of those of greater experience than myself.

E.J.H.
[Source: E.J.H. (Anonymous) "Correspondence." Alienist and Neurologist 5 no. 2 (February 1884): 351-352. All italics and parentheticals in the original.]
TODAY'S BIRTHDAY:
155 YEARS AGO: Havelock Ellis: 1859-1939.When it came time to choose a career, he chose an unorthodox one for a Victorian Englishman: that of a sexologist. To prepare, he studied to be a physician, since medical science was considered to be essential in understanding all matters sexual. Then he joined the Fellowship of the New Life, a social group influenced by Emerson and Thoreau, where he met Edward Carpenter (see Aug 29), whose unabashed homosexuality must surely have been a great influence on him. Another influence: his wife, women's rights activist Edith Lees, who was openly lesbian, and who insisted on an open marriage, an arrangement to which he readily agreed although he himself was impotent until the age of 60.
When in 1896 he co-authored (with JohnAddington Symonds, see Oct 5) the first installment of his six-volume Studies on the Psychology of Sex, that volume, titled Sexual Inversion go on to become the first English medical textbook on homosexuality. But first, he published it in German, and then translated it into English in 1897 in a bid to avoid British censors. German scholars, by then, had already written several influential works on homosexuality, making German the de facto language of sexology. It was thought that by translating a German work, censors might look the other way as they had for other publications of continental origin. They didn't. A bookseller was prosecuted for stocking Sexual Inversion, although the charges were eventually thrown out.
Ellis can claim several firsts. He was the first to study what we today recognize as transgender identities as a distinct phenomenon from homosexuality. He is also credited for creating the ideas of narcissism and autoeroticism, concepts which were later adopted by psychoanalysis. He is also often credited for introducing the word "homosexual" into the English language, although in fact he hated the word's made-up mixture of Greek and Latin roots: "'Homosexual' is a barbarously hybrid word, and I claim no responsibility for it." He wrote instead about "sexual inversion," and in ways that no major English writer had done before: as an objective field of study without characterizing it as a disease, immorality or a crime.
If you know of something that belongs on the agenda, please send it here. Don't forget to include the basics: who, what, when, where, and URL (if available).
And feel free to consider this your open thread for the day. What's happening in your world?
The Daily Agenda for Saturday, February 1
Jim Burroway
February 1st, 2014
TODAY'S AGENDA:
Events This Weekend: Doncaster Winter Pride, Doncaster, UK; Lahti Pride, Lahti, Finland; Midsumma, Melbourne, VIC; BeefDip, Puerto Vallarta, JAL; Rainbow Reykjavik Winter Festival, Reykjavik, Iceland; Bay Area American Indian Two Spirit (BAAITS) Powwow, San Francisco, CA; GayWhistler Winter Pride, Whistler, BC.
TODAY'S AGENDA is brought to you by:

TODAY IN HISTORY:
Los Angeles Police "Purity Squad" Raids Private Party: 1920. Angelinos awoke to an odd story in that day's Los Angeles Times:
Twenty Los Angeles men, some said the be prominent in social and business circles, were arrested last night by the police at a stag party in the home of Former Mayor Harper and were booked on the charge of social vagrancy.

Seven of the men, including the host, Joseph Harper, 24 years old, are alleged by the officers making the raid to have been gowned in feminine apparel.

The house, at 1128 West Twenty-eighth street, was surrounded when the gaiety was at its height.

Just after the police had raided the residence, Ex-Mayor Harper and Mrs. Harper arrived home. They had returned, unexpectedly, from a trip to Bakersfield. Mrs. Harper was prostrated by the incident and became hysterical. Mr. Harper also was overcome with emotion.

…According to Police Sergeant Gifford and the officers of the "purity squad" who conducted the raid, a degenerate orgy was in progress when they entered the house.

Two naval petty officers and two unlisted sailors, whose names were withheld by the police were at the "party" in uniform, it is said.
The four naval personnel were the only ones accorded the courtesy of their names not being released to the press. For everyone else, The Times dutifully noted in the next two paragraphs party-goers' names, addresses and occupations, with the first paragraph listing the six who were "all taking 'female' parts in the party," and the second listing those who "remained in male attire." The following day, The Times carried a much more lengthy account:
Two of the score of prisoners were released on bail yesterday, eight of them were ordered held without bail after they failed to pass the medical quarantine examination, and the other ten are being held in various tanks and cells, some still awaiting masculine clothes to take the place of the feminine finery which Purity Squad officers unceremoniously removed from them in the jail.
The ever-diligent Times then went on to list the names, addresses and occupations of everyone who "failed to pass the medical examination for infectious disease," those who were released on bail, and those who remained in jail. Former Mayer Harper, whose son was released on a $500 bond, told reporters: "I believe absolutely in my son's innocence. I wouldn't say that the police are misrepresenting the facts, but I reserve for myself a few opinions along that line." The Times, having gotten that quick statement out of the way, then went on to describe some of the more titillating details:
Central Police Station buzzed with activity all through the night and the day yesterday. Early in the morning, after Jailer Shand arrived, he and his assistants went upstairs to the big tank and began stripping eight of the "guests" of the female attire in which they had draped themselves.

The dresses, some of them very costly and elaborate, were unceremoniously packed into suit cases and marked as evidence. Some of the men were supplied with bathrobes and others had to content themselves with jail blankets.

The arresting officers yesterday related the details of the raid and the evidence they assert they have to substantiate their charges. News that the party was to take place Saturday night was received about two weeks ago, they stated. At that time, the officers say, there was another party at which some of the men arrested Saturday were present.

Arrangements were made to have some of the officers in the house. While the scheme of the operation was not disclosed, it was whispered yesterday that at least one of the purity squad's experts was under a bed in one of the rooms, another one was among the original members of the party wearing a uniform, and a third member managed to get into the house at the last hour. The officers say liquor was served int he shape of punch, and that there was music and much hilarity.
In an odd turn two months later, the charges in the Harper raid were dropped due to "confusion" and the fact that an "important witness is said to have disappeared."
TODAY'S BIRTHDAY:
Langston Hughes: 1902-1967. He was one of the innovators of a new form of poetry: jazz poetry. Born in Joplin, Missouri, he moved to New York City to attend Columbia, but was more interested in the goings-on in Harlem. He traveled throughout the world, and while his writings reflect those travels, he remained rooted in the experience of the Harlem Renaissance. His 1934 collection of short stories, The Ways of White Folks
, tells of the intersection of black and white, and his screen play for Way Down South came out in the same year as Gone With the Wind. He remained closeted for his entire life, although some say that if you ignore the pronouns you can see hints of homoeroticism in some of his poems. Other unpublished poems appear to have been written to a black male lover. Another short story, Blessed Assurance," deals with a father's anger over his son's "queerness." But his finances were always precarious, and he would not have been able to afford the fallout of openness about his sexuality. He died in 1967 after abdominal surgery, and his ashes are interred at the Arthur Schomburg Center for Research in Black Culture in Harlem.
The Daily Agenda for Friday, January 31
Jim Burroway
January 31st, 2014
TODAY'S AGENDA:
Events This Weekend: Doncaster Winter Pride, Doncaster, UK; Lahti Pride, Lahti, Finland; Midsumma, Melbourne, VIC; BeefDip, Puerto Vallarta, JAL; Rainbow Reykjavik Winter Festival, Reykjavik, Iceland; Bay Area American Indian Two Spirit (BAAITS) Powwow, San Francisco, CA; GayWhistler Winter Pride, Whistler, BC.
TODAY'S AGENDA is brought to you by:
The Golden Calf, located just south of Thomas Circle, operated from 1963 to 1970. It was a popular meeting place for the Mattachine Society of Washington, D.C.
TODAY IN HISTORY:
50 YEARS AGO: Randolphe Wicker Appears on the Les Crane Show: 1964. Randolfe Wicker was never afraid of publicity. When he moved to New York City and became involved in the local Mattachine Society chapter, he pushed for the group to become more visible and to publicize its activities. Some of the more conservative members of the group feared that he was pushing too hard and too fast. So Wicker got around the problem by starting a one-man group he called Homosexual League of New York. That way, if Mattachine members became too uncomfortable with his planned actions, he could just switch and do them under the guise of the alternative "group." In 1962, he had already talked WBAI,  a listener-supported radio station, to air a 90 minute program with gay people on a panel (see Jul 15). That appearance led to listener complaints to the FCC, which finally ruled in favor of the station in 1964 (see Jan 23).
Just one week after the FCC's ruling, Wicker found a somewhat larger audience when he appeared in WABC's Les Crane Show to answer questions about homosexuality. True, the program aired at 1:00 a.m., and it took place about eight months before Crane's show went nationwide, but Wicker's appearance remains an important landmark in gay activism on the East Coast.
Washington Post Publishes "Those Others: A Report on Homosexuality": 1965. We often talk about 1969,  the year of the Stonewall rebellion, as being the pivotal year in the history of the gay rights movement. We even divide our history into "pre-Stonewall" and "post-Stonewall" areas. But as I've been putting these posts together, I've come to the conclusion that if one had to pick just one single year in which things truly began to change for gay people, the year to really pay attention to would be 1965, as the events of that year laid the groundwork which allowed the transformation which took place after Stonewall possible. The year already started off with a bang when San Francisco police raided a New Years' Day party attended by straight couples as well as gay (see Jan 1). For the first time, straight people witnessed first hand the police harassment that gay people experienced on a routine basis. That event would have a lasting impact on city politics.
Another important development came on the last day of that month, on January 31, on a Sunday morning, when Jean M. White, a staff reporter for The Washington Post, was able to accomplish a most remarkable thing. She published the first installment of a five part series titled, "Those Others: A Report on Homosexuality," which was the first relatively judgment-free, balanced, mostly accurate and sympathetic overview in a major newspaper of what it meant to be gay in the 196os. The first installment began:
This series of articles would not have been written five years ago.

Then, a frank and open discussion of homosexuality would have been impossible. It was a topic not to be mentioned in polite society or public print because lit; could be distasteful, embarrassing and disturbing.

So, like mental illness and venereal disease earlier, homosexuality was stored out of sight in society's attic, carefully hidden under a blanket of silence — except for snide jokes or oblique allusions.
Now, there is a growing awareness and concern about the problem of homosexuality — brought about in part by a more open and liberal public attitude toward sex in general.

In recent years, the subject has been debated debated in the British Parliament, discussed in statements by doctors, lawyers and churchmen and examined, if somewhat gingerly, in the public media.
The conspiracy of silence of the past nurtured myths, misconceptions, false stereotypes and feelings of disgust and revulsion. They still cloud any discussion of homosexuality. But more and more, recognition has come of a need to reappraise our laws — and our attitudes.
This series was quite unlike another series of articles published by The New York Times just two year earlier (see Dec 17). This series focused mainly on male homosexuals "because female homosexuality poses less of a social problem. The Lesbian has been treated more tolerantly by society and seldom comes into conflict with the law." The first article of the series included a broad overview of the gay community — its organizations, magazines, and the difficulties both of life in the closet and outside of it. It also included a few vignettes of some of the individuals in the D.C. area. Twenty-five year old "David" represented one who lived more or less in the gay community, attending parties and having been a patient at St. Elizabeth's Psychiatric Hospital "to try to change but 'it didn't take." Another person described in the opening article was for some unknown reason unnamed, but an astute observer today would recognize him as Frank Kameny (see May 21), the late pioneering gay rights advocate:
The astronomer speaks articulately of civil rights and job discrimination and cites studies in anthropology and psychoanalytic theory. Seven years ago he lost his Government job because of a report that he was a homosexual.

"I decided then that I had run long enough," 'he recalls. "All of us have to make our own compromises in life. I decided not to hide any more."

He fought his job dismissal in the courts. Since then he has appeared before a congressional subcommittee to speak for the local Mattachine Society and has defended homosexuality on radio and television programs.

After long months without work and then a temporary job as a technician, he finally was hired as a physicist a year ago by a private employer, who knows he is a homosexual.

This middle-class homosexual with college degrees deplores the perverts and -queens" and points out that heterosexuals also have their rapists, child molesters, sadists and neurotics. He sometimes drops in at a "gay" bar for conversation and a drink and attends the Mattachine meetings. He has sought a lasting relationship without success.

This is not the type of homosexual that the police generally meet. They know the homosexual as the predatory man who loiters in public men's rooms. Or they see the man who compulsively seeks a quick partner in the park.
The opening installment of the article continued with a review of Kinsey's 1948 Sexual Behavior in the Human Male and noted the early emerging debate about whether homosexuality was a mental illness. Four more installments in the series would be published over the next for days. Part two focused on the disagreements among psychologists about whether homosexuality can or ought to be "cured," and it featured quotations from Sigmund Freud's 1935 letter to an American mother discounting the possibility of changing her son's sexuality (see Apr 9).  Part three introduced readers to the idea that gay people could be found throughout society and in all professions. Part four explored the legal difficulties that gay men experienced in a country where every state except Illinois and every territory and the District of Columbia criminalized gay relationships (including the North Carolina case where a man was sentenced to a minimum of twenty years — see Jan 8). Part five delved into the federal ban on hiring gay people for government jobs, and the efforts of the Mattachine Society of Washington, D.C., to overturn that ban.
While the series was exceptionally balanced for 1965, it wasn't entirely free of the typical hangups and prejudices of that era. For example, in Part 3, White wrote:
It is true, however, that homosexuals seem to cluster around certain "arty" professions —  the fashion industry, hairdressing, the theater and entertainment world. In fact, there seems to be some basis for the charge of "reverse discrimination" — that homosexuals hire their own kind and set up a "homosexual closed shop."
But whatever faults may be found in the series by today's standards, they pale when considering the abject invisibility that the gay community experienced in the 1960s. Which is why this series was so important. At that very moment, gay activists on the East Coast were already coming together to devising strategies for bringing the entire community out of the shadows.  Barbara Gittings (see Jul 31), the Philadelphia-based gay rights advocate who edited the Daughters of Bilitis's magazine The Ladder, praised it as "the most astute, as well as most extensive, coverage so far in U. S. papers. …The POST's survey of the conflicting 'expert' views of homosexuality is one of the most comprehensive run-downs in print anywhere."
Not only did most of the series appear in the front page of The Washington Post, but abbreviated versions of it appeared in several other newspapers around the country, including The Providence Sun-Journal in Rhode Island and The Chicago Sun-Times. It would wind up providing a well-timed introduction of gay people to the general public, ahead of a series of protests that would take place later that year.
[Sources: Jean M. White. "Those Others: A Report on Homosexuality." Washington Post (February 1, 1965): A1.
Jean M. White. "Those Others -- II. Scientists Disagree on Basic Nature of Homosexuality, Chance of Cure." Washington Post (February 1, 1965): A1.
Jean M. White. "Those Others -- III. Homosexuals Are in All Kinds of Jobs, Find Place in Many Levels of Society." Washington Post (February 2, 1965): A1.
Jean M. White. "Those Others -- IV. 49 States and the District Punish Overt Homosexual Acts as Crimes." Washington Post (February 3, 1965): A1.
Jean M. White. "Those Others -- V. Homosexuals' Militancy Reflected in Attacks on Ouster in U.S. Jobs." Washington Post (February 4, 1965): A1.
Barbara Gittings (as Gene Damon). "Cross-Currents." The Ladder (April 1965): 19.]
"Suitcase Murderer" Found Guilty: 2005. Witnesses saw Josh Cottrell, 22, and Guinn "Ritchie" Phillips, 36, eating lunch at a restaurant in Elizabethtown, Kentucky, on July 17, 2003. Seven days later, Phillips's truck and other belongings were found abandoned in southern Indiana. The next day, two fishermen pulled a suitcase out of Rough River Lake, opened it, and found Phillips's body inside. When police arrested Cottrell on June 27, they charged him with murder and announced they would seek the death penalty in the case. And by all rights he should have been convicted very easily: he confessed to bludgeoning Phillips to death and stuffing him into the suitcase. His own family members even testified that Cottrell planned to kill Philips because he was gay, and lured Phillips into his hotel room where the murder took place.
But in court, Cottrell deployed the gay panic defense. He testified that Phillips came to the motel room uninvited and tried to kiss him and force him into oral sex. Phillips panicked, he claimed, and bludgeoned him to death. His lawyers argued that Cottrell was within his rights to defend himself.
After deliberating for nine hours, the jury returned its verdict. They found Cottrell guilty. Of manslaughter, not murder. Phillips's brother sized it up this way to a local newspaper: "I think they (the jury) were looking at my brother being a homosexual when they made their decision to pick the lesser charge." The judge sentenced Cottrell to 20 years in prison, the maximum allowed under the law.
TODAY'S BIRTHDAYS:
Fred Karger: 1950. The political consultant and gay rights activist was largely responsible for drawing attention to the massive Mormon funding of the fight to strip LGBT Californians of their right to marry. Before becoming a gay rights advocate, he was a Republican political consultant at the Dolphin Group, where he worked in the Presidential campaigns of Gerald Ford, Ronald Reagan, and George H.W. Bush. In 2012, he decided to return to presidential politics, launching his own bid for the GOP presidential nomination. His campaign may have seemed quixotic, but Karger was serious about his goal to "open up" the Republican party and to send a message to young people to "stand up and be proud in a tough atmosphere." He also achieved a notable first by becoming the first openly gay presidential candidate from a major political party in American history.
Portia de Rossi: 1973. That's her professional name. Another name she goes by is Portia Lee James DeGeneres. The Australian-born actress is best known for her roles as Nelle Porter on Ally McBeal and as Linsay Bluth Fünke on Arrested Development. She married Ellen DeGeneres in 2008, and on August 6, 2010 she field a petition to take Ellen's name. She became a US citizen in 2012.
If you know of something that belongs on the agenda, please send it here. Don't forget to include the basics: who, what, when, where, and URL (if available).
And feel free to consider this your open thread for the day. What's happening in your world?
The Daily Agenda for Thursday, January 30
Jim Burroway
January 30th, 2014
TODAY'S AGENDA:
Events This Weekend: Doncaster Winter Pride, Doncaster, UK; Lahti Pride, Lahti, Finland; Midsumma, Melbourne, VIC; BeefDip, Puerto Vallarta, JAL; Rainbow Reykjavik Winter Festival, Reykjavik, Iceland; Bay Area American Indian Two Spirit (BAAITS) Powwow, San Francisco, CA; GayWhistler Winter Pride, Whistler, BC.
TODAY'S AGENDA is brought to you by:
 
Thanks to ongoing bar raids, entrapment operations and general police harassment, the risk of arrest was an ever-present worry in the gay community, making ads for bail bond agencies a not altogether uncommon feature in gay publications of the 1960s.
TODAY IN HISTORY:
Gay Man Falsely Arrested for "Sex Crime": 1957. In 1955, a horrific crime took place, with the "sex slaying" of three teenage brothers in Chicago. The bodies of the three brothers were found in a forest preserve, nude and strangled, on October 18, 1955, two days after leaving their homes for a Sunday movie matinee. Fifteen months later, Chicago police had their suspect, a "good-looking, mild-mannered" thirty-nine year old engineer, William Rexroad Brooke, who was working in Iran with an oil company.
On January 30, a bewildered Brooke was arrested by eighteen police and detectives, with a swarm of reporters looking on, as he walked off a KLM airliner from Amsterdam. Brooke asked detective why he was being arrested. Told that he was wanted by Chicago police, reporters heard him say, "I don't know what for." He then asked reporters, "What is this all about?"
Newspapers blared the story the next day under huge headlines, along with details on the Chicago Police Department's suspicions: Brooke had worked at a metal products firm near where the boys were found, his storage shed contained newspapers which included stories about the well-publicized murder, and his apartment was in "the general area" where they boys disappeared. More to the point, they found evidence that Brooke was gay, and that was enough to clinch the deal, despite the lack of any evidence whatsoever connecting him to the crime. Brooke was indicted in absentia by a Cook County grand jury and a warrant was issued for his arrest. When Brooke made his trip back from Iran, his name showed up on the passenger list and police were notified. And soon, everyone around the country knew about Brooke's story, thanks to front page headlines that were impossible to miss.
Easier to miss was a tiny, one-paragraph Associated Press report that appeared four days later buried in the inside pages of the few papers that cared to carry it:
Suspect Cleared in Boy Killings

CHICAGO, Feb 3 (AP) — Lie detector tests have cleared a 39-year-old efficiency expert of any connection in the 1955 sex slaying of an Evanston, Ill., Boy Scout, police say William Rexroad Brooke was absolved for the killing of Peter Gorham, 12, who was found shot to death Aug 14, 1955 near Muskegon, Mich., and he also has been cleared in the strangling of three boys found Oct 18, 1955, in Robinson Woods, northwest of Chicago.
[Source: "Seized on Plane from Europe in '55 Deaths of 3 Chicago Boys." Mattachine Review 3, no. 3 (March 1957): 12-13.]
Oregon Doctors Claim Gay Cure Breakthrough: 1958. The San Francisco Examiner provided the following report:
Doctors Claim Cure for Sex Criminals

CARMEL, JAN 30. — A medical team claimed here today that homosexuals and sex fiends can be tamed down into useful, law-abiding citizens by daily doses of simple synthetic hormones. The report came from Drs. William M. Laidlaw, Donald J. Moore and Carl G. Heller of the University of Oregon Medical School.

Doctor Heller told the annual meeting of the Western Section of the American Federation for Clinical Research that he and his colleagues experimented with 55 volunteer convicts serving terms in Oregon State Penitentiary for sex crimes.

After six to nine weeks of daily treatment with progesterone, a female sex hormone, or synthetic versions of it, every convict in the group was infertile, impotent and lost all sexual desire. They stayed that way as long as they got their daily hormone pills.

Doctor Heller said the convicts were happy about the results. He reported the Oregon State parole board is deeply interested in the experiment.

The suggestion has been made that many sexual deviants and sexual psychopaths could be released from prisons if continuing daily doses of the hormones were made a condition of parole.
Of course, the article itself clamed no such cure, only that "homosexuals and sex fiends" could be "tamed down." They were simply "de-sexed," as one critic of the procedure put it in a letter to the Mattachine Review. But a de-sexed homosexual was good enough as far as these doctors were concerned, given that they apparently couldn't imagine a homosexual who was already a useful, law-abiding citizen rather than a "sex fiend." As to whether the prisoners undergoing the experiment were truly happy with the result, their happiness was likely tied to their prospects for parole.
[Source: "Doctors Claim Cure for Sex Criminals." San Francisco Examiner (January 31, 1958). As reprinted in the Mattachine Review, 4, no. 3 (March 1958): 13-14.]
If you know of something that belongs on the agenda, please send it here. Don't forget to include the basics: who, what, when, where, and URL (if available).
And feel free to consider this your open thread for the day. What's happening in your world?
The Daily Agenda for Wednesday, January 29
Jim Burroway
January 29th, 2014
TODAY'S AGENDA:
Events This Weekend: Doncaster Winter Pride, Doncaster, UK; Lahti Pride, Lahti, Finland; Midsumma, Melbourne, VIC; BeefDip, Puerto Vallarta, JAL; Rainbow Reykjavik Winter Festival, Reykjavik, Iceland; GayWhistler Winter Pride, Whistler, BC.
TODAY'S AGENDA is brought to you by:

The Ramrod first opened in 1971 as a biker/leather/cowboy bar, and like its namesakes elsewhere in the U.S., Phoenix's Ramrod had a reputation for being the most notorious gay bar in Arizona. It was also the only gay bar to sponsor a motorcycle club, the Sons of Apollo, whose bikes were often seen lined up in front of the bar. The bar was world famous, attracting bikers across North America and as far away as Frankfurt, Germany and Australia. There is now a nondescript warehouse where the Ramrod once stood.
TODAY'S BIRTHDAYS:
Greg Louganis: 1960. During the 1976 Montreal Olympics, he came in second for the tower diving behind Italy's Klaus Dibiasi. When Dibiasi retired two years later, Louganis won his first world title and was a favorite for the 1980 Olympics. Unfortunately, that was the Moscow Olympics, which the U.S. boycotted overt the Soviet Union's invasion of Afghanistan. But in the 1984 Olympics in Los Angeles (which the Soviets boycotted in retaliation), Louganis won his gold metals in springboard and tower diving. During the 1988 Seoul Olympics, he hit his head on the springboard during preliminaries, resulting in a concussion. But he went on to earn a gold during the finals.
He came out as gay in 1995 — where else? — on The Oprah Winfrey Show, and his 1996 memoir, Breaking the Surface
, detailed his trials of competing as a closeted gay man. He also announced his HIV status, upon which every sponsor but one — Speedo — dropped him like a hot potato. His book was the basis for a 1997 Showtime movie by the same name starring Mario Lopez
. Last October, he married his partner, paralegal Johnny Chaillot.
Sara Gilbert: 1975. Kid sister of Melissa Gilbert, Sara is perhaps best known for her role as the sardonic Darlene Conner on the ABC sitcom Roseanne, who was far and away my favorite character on the series (aside, of course, from a minor character played by a very young George Clooney in the first four seasons). Later, Sara juggled her work in Rosanne with studies at Yale where she majored in art photography, with producers accommodating her academic schedule by shooting remote segments in New York. She has had a recurring role on The Big Bang Theory, and in 2010 she became the co-host and executive producer of The Talk. That same year, she came out as a lesbian. She and her former partner, TV producer Allison Adler, separated amicably in 2011 after a ten year relationship and two children. She is now engaged to former 4 Non Blondes frontwoman Linda Perry.
Adam Lambert: 1982. Critics agreed: he had the talent to win the eighth season of American Idol, but Christian conservatives, appalled by his open sexuality, thought otherwise and mounted a phone campaign to make sure the 'mo didn't win. He wound up coming in second place, but his career was set. (Trivia question: does anyone remember who came in first? No fair Googling.) His first studio album, For Your Entertainment
, debuted at number three on the Billboard 200. Subsequent releases cemented his reputation, and in 2010 he became the only American Idol contestant, so far, to headline a worldwide concert tour in the year after appearing on Idol. He's theatrical, androgynous, and unabashedly flamboyant — in the best, gayest sense of the word. His controversial American Music Awards performance — risqué in ways that was old hat for Madonna and Britney Spears — nearly got him banned from television. ABC relented, but would only allow him to appear on The View in a pre-recorded appearance. In 2012, Lambert toured with Queen in several cities across Europe, while his latest album, Trespassing
, reached number one on the Billboard 200.
If you know of something that belongs on the agenda, please send it here. Don't forget to include the basics: who, what, when, where, and URL (if available).
And feel free to consider this your open thread for the day. What's happening in your world?
The Daily Agenda for Tuesday, January 28
Jim Burroway
January 28th, 2014
TODAY'S AGENDA is brought to you by:

The Windward Resort started life as a classic mid-century post-war motel on Florida's famed A1A Highway catering to families making the exotic trip to the palm-lined beaches of North Miami Beach. By the 1970s, newer and more fashionable options abounded all over South Florida, and the Windward Resort was catering to a much more niche clientele. The property is now the site of a twin high rise condo development where prices for the larger units top out at over $7 million.
TODAY IN HISTORY:
Three Year Old Murdered for Being "Soft": 2005. Ronnie Paris, Jr. was had a hard life at the hands of his abusive father. He was only one year old, in 2002, when he had been admitted to the hospital for malnourishment and a broken arm. The Florida Department of Children and Family Services removed Ronnie from his home and placed him in protective custody. On December 14, 2004, five days after this third birthday, he was returned to his parents. Just a month later on January 22, he slipped into a coma while sleeping on the couch of a family friend as his parents attended a Bible study. He died six days later from brain injuries.
Ronnie's mother later told detectives that her husband, Ronnie Paris, Sr., had repeatedly beaten his son, slammed him into walls, and forced him to participate in father-son boxing matches until he would shake, cry, and wet himself. Ronnie's father did all this because he though his son was gay, so he beat him to keep Ronnie from growing up "soft." Ronnie Paris, Sr. was convicted of second degree manslaughter and aggravated child abuse and was sentenced to 30 years in prison.
TODAY'S BIRTHDAYS:
Richmond Barthé: 1901-1989. Mississippi-born Richmond Barthé spent his formative years in New Orleans, where his parish priest, Father Harry Kane, encouraged his aesthetic development as a painter. But since he couldn't enroll in art school during his teenage years because of segregation, he remained self-taught until Kane was able to get him enrolled in the Art Institute of Chicago. During his senior year, Barthé discovered sculpting and never looked back. He moved to New York, won a Guggenheim fellowship (twice), and became a celebrated figure of the Harlem Renaissance. His work explored both race and eroticism. When crime in New York began rising after the war, Barthé moved to Jamaica. With crime rising there in the 1960s, he moved to Switzerland for five years, then to Pasadena. When he moved to an apartment above a garage, the city decided to name the street after him. There, he worked on his memoirs and editioned many of his most important works, with actor James Garner being among his most important patrons. He died in 1989.
Bobbi Campbell: 1952-1984. An early AIDS activist, Campbell was the 16th person in San Francisco to be diagnosed with Kaposi's sarcoma, one of the more common opportunistic infections associated with AIDS. He came by activism rather simply but boldly: by simply refused to hide his face, he became known as the "KS poster boy" in 1981 when he began writing a column for the San Francisco Sentinel (see Dec 10)  He gained nationwide attention on August 8, 1983 when he appeared on the cover of Newsweek holding his partner. That same year, he co-founded the People with AIDS Self-Empowerment Movement, and helped establish the Denver Principles which rejected the notion that people with AIDS (PWA) were "victims" and demanded the inclusion of PWAs in all aspects of organized responses to the epidemic, including the right to make informed decisions with regard to their own care. He died of crypytococcal meningitis, a complication from AIDS, on August 15, 1984.
If you know of something that belongs on the agenda, please send it here. Don't forget to include the basics: who, what, when, where, and URL (if available).
And feel free to consider this your open thread for the day. What's happening in your world?
The Daily Agenda for Monday, January 27
Jim Burroway
January 27th, 2014
TODAY'S AGENDA:
Will a Federal Judge Declare Virginia's Marriage Equality Ban Unconstitutional? Last week, Virginia's new Attorney General, Mark Herring, announced that he believed that Virginia's state constitutional amendment banning same-sex marriage violated the U.S. Constitution and that he would not defend it. With that, Federal Judge Arenda L. Wright of the U.S. District Court for the Eastern District of Virginia in Norfolk, asked the parties in a lawsuit challenging the state's marriage ban to submit briefs on whether they believed the court should continue to oral arguments, which had been scheduled for January 30. Judge Wrights order also asks whether, in light of the Attorney General's position, whether other parties have standing to join the case as defendants. Lawyers for the plaintiffs submitted their brief on Friday, with briefs from lawyers representing the defendant, Norfolk Circuit Court Clerk George Schaefer, due today at noon. The sudden notice and tight deadline suggest that Judge Wright may be ready to rule on the amendment's constitutionality fairly quickly.
TODAY'S AGENDA is brought to you by:

In the 1960s, there were a small handful of Mission Beach bars catering to the gay crowd, with the Doll Room being popular with lesbians. The Doll Room's location was particularly prominent, being just across the street from Belmont Park with its iconic Giant Dipper roller coaster. The beach area was relatively bohemian then, with one stretch near the park known locally as "the pansy patch." But as the tourist trade rose through the 1970s, the rents went up and many of these businesses were pushed out. The address is now home to Marcy's Mexican restaurant.
TODAY IN HISTORY:
Rep. Dick Armey Calls Barney Frank "Barney Fag": 1995. It's not easy being the biggest 'mo in the House. In an interview with a group of radio broadcasters, House majority leader Rep. Dick Armey (R-TX), he discussed the acrimonious atmosphere in the House of Representatives, which was then under the leadership of Newt Gingrich. "Newt's a very patient fellow and able to handle a harangue going on around him better than I," Armey said. "I like peace and quiet, and I don't have to listen to Barney Fag — Barney Frank — haranguing in my ear because I made a few bucks off a book I worked on."
Armey apologized to Frank when word of his remarks got out, first in person and then again on the House floor. But not without a harangue: "I take this exception especially in light of the fact that I went to the press that had the tape and explained to them in the best humor I could that I had simply mispronounced a name and did not need any psychoanalysis about my subliminal or about my Freudian predilections." He also castigated House Democrats for focusing on what he called a "mispronunciation." Frank wasn't inclined to accept the apology. "I don't think it was on the tip of his tongue, but I do believe it was in the back of his mind," said Frank. "There are a lot of ways to mispronounce my name. That is the least common."
TODAY'S BIRTHDAY:
Alan Cumming: 1965. Well let's see. He was the M.C. in the 1993 London staging of Cabaret, the evil Boris Grishenko in Golden Eye, and he had roles in Eyes Wide Shut, the Spy Kids franchise, X2, and Gray Matters, among others. He earned two Emmy nominations for his guest role as Eli Gold in The Good Wife, and he won produced the Independent Spirit Award-winning Sweet Land. Where the Scottish actor once described himself as a "frolicky pansexual sex symbol for the new millennium," he now simply says he's bisexual. On January 7, 2012, he married his husband Grant Shaffer in New York, on the fifth anniversary of their 2007 civil partnership in London.
If you know of something that belongs on the agenda, please send it here. Don't forget to include the basics: who, what, when, where, and URL (if available).
And feel free to consider this your open thread for the day. What's happening in your world?