The Daily Agenda for Thursday, October 10
Jim Burroway
October 10th, 2013
TODAY'S AGENDA:
Pride Celebrations This Weekend: Ashland, OR; Atlanta, GA; Baltimore, MD (Black Pride); Ft. Meyers, FL; Jacksonville, FL; Memphis, TN; Rio de Janeiro, Brazil; Tucson, AZ.
AIDS Walks This Weekend: Beijing, China; Louisville, KY; Tucson, AZ.
Other Events This Weekend: Alaska Pride Conference, Anchorage, AK; Iris Prize Film Festival, Cardiff, UK; MIX Copenhagen Film Festival, Copenhagen, Denmark; Octobearfest, Denver, CO; Ft. Lauderdale Gay and Lesbian Film Festival, Ft. Lauderdale, FL; QCinema Film Festival, Ft. Worth, TX; Black and Blue Festival, Montréal, QC; Seattle Lesbian and Gay Film Festival, Seattle, WA; Tampa International Gay and Lesbian Film Festival, Tampa, FL.
TODAY IN HISTORY:
Newsweek's "Queer People": 1949. In the mid-twentieth century, reactions to homosexuality fell into two camps. On one side were those who held that such "sexual perversion" was a criminal act which should be treated harshly by the courts. The other side, which saw themselves as more enlightened, saw homosexuality as a mental illness which merited pity rather than punishment. On October 10, 1949, Newsweek published an editorial titled "Queer People," which came down squarely in the first camp:
The sex pervert, whether a homosexual, an exhibitionist, or even a dangerous sadist, is too often regarded merely as a 'queer' person who never hurts anyone but himself. Then the mangled form of one of his victims focuses public attention to the degenerate's work. And newspaper headlines flare for days over accounts and feature articles packed with sensational details of the most dastardly and horrifying crimes.
The editorial reviewed The Sexual Criminal, a book by J. Paul DeRiver who headed the Los Angeles Police Department's Sex Offenses Bureau. Newsweek lauded the "factual scientific book" with 43 case histories, including "lots of very queer people" including "the sadistic pedophile," "zoophiles, psychopaths who performed sadistic acts on animals, and the necrophiles, who …commit acts of moral degeneracy upon or in the presence of dead bodies." Eugene D. Williams, a California "special assistant attorney general," wrote the introduction to the book, in which he warned that "the semihysterical, foolishly sympathetic, and wholly unscientific attitude of any individual engaged in social work and criminology to regard sex perverts as poor unfortunates who are suffering from disease and cannot help themselves, has a tendency to feed their ego." To which Newsweek added:
A sterner attitude is required, if the degenerate is to be properly treated and cured. Williams suggests that the sex pervert be treated, not as a coddled patient, but as a particularly virulent type of criminal. "To punish him," he concludes, "he should be placed in an institution where the proper kind of rehabilitory work can be done so that, of capable of being brought to the realization of the error of his ways, he may be brought back to society prepared to live as a normal, law-abiding individual, rather than turned out as he now is from the penitentiary, confirmed in his perversion.
East Coast Homophile Organizations (ECHO) Hosts Conference Calling for Direct Action: 1964. The early major "Homophile" gay-rights groups established in the 1950s saw their main purpose was not so much to advocate for changes in the law which criminalized same-sex relationships in all fifty states, but to confront the regular police abuses and day-to-day acts of discrimination which effectively kept just about everyone in the closet. The tactic those groups espoused was "education." It was thought that by educating the general public about homosexuality and gay people, the public would come around to accepting gay people as equals. The Daughters of Bilitis's statement of purpose, which appeared in the front of every issue of The Ladder, included the "Education of the public at large through acceptance first of the individual, leading to an eventual breakdown of erroneous taboos and prejudices." Likewise, when the Mattachine Society was first founded in 1950, it considered it part of its mission to "EDUCATE … for the purpose of informing and enlightening the public at large." ONE, Inc., which published the first nationally-distributed gay magazine in America, considered education so important that it established the ONE Institute of Homophile Studies.
One problem, though, was that the "education" was not always particularly uplifting.  For one, the goal of education was supposed to be "understanding" of the "problems" that homosexuals faced. But in many of the early homophile literature, one could easily replace the word "understanding" with "pity," and not alter the view being expressed one bit. Consequently, the educational approach tended to be one that valued being "reasonable" and "impartial " over carrying any significantly useful information. And homophile organizations, eager to prove their reasonableness and impartiality, often invited speakers from "both sides" of an issue — which meant that gays and lesbians attending homophile conferences often had to sit through lawyers, mental health professionals and religious leaders explaining that gay people were criminal, sick, or sinful. As Barbara Gittings (see Jul 31) later commented, "At first we were so grateful just to have people — anybody — pay attention to us that we listened to everything they said, no matter how bad it was…. It was essential for us to go through this before we could arrive at what we now consider our much more sensible attitudes."
By 1964, those more sensible attitudes were on display when four organizations — the Daughters of Bilities, the Janus Society of Philadelphia, and the Mattachine Societies of New York and Washington, D.C., met in the nation's capital for the second conference of the East Coast Homophile Organizations (ECHO), a loose confederation formed in 1962. Attendance was light: only about a hundred people showed up at the Sheraton Park Hotel, thanks to ECHO's difficulty in getting the word out about where the event would take place. The Mattachine Society of Washington (MSW), which was hosting the conference, saw three other hotels cancel their bookings and three newspapers refusing to run ads for the conference. Those who showed up were charged up and impatient with the old ways of doing things. The DoB's newsletter, The Ladder, set the scene:
"I'm an activist," said a handsome young man present at the ECHO conference for 1964. "I've read nearly 75 books in the New York Mattachine Society library, and I'm fed up with reading on the subject of homosexuality." His statement seemed to typify the attitude pervading this serious conference.

Any disappointment over the small attendance (less than 100 persons) could be offset by the fact that this was a down-to-business meeting attended primarily by those dedicated to immediate action. It was a gathering of men and women impatient to remedy the discriminations against the homosexual citizen in our society.

We talked with a long-time friend of one of the sponsoring organizations, and his remarks confirmed our view. "A few years ago," he said, "ours was a sweeter, clubbier, less insistent organization. Now there seems to be a militancy about the new groups and new leaders. There's a different mood."
Signs of that different mood were everywhere, beginning with MSW's Robert King's prescient keynote address , which described that growing new mood. He said that gay people were asking for "the rights, and all the rights, afforded the heterosexual. We are still in the asking stage. We will soon reach the demanding stage. (… A) dormant army is beginning to stir." J.C. Hodges, president of the Mattachine Society of New York, challenged the prevailing timidity of previous homophile leaders to get involved with politics, declaring that "politics is everybody's business." He urged attendees to throw themselves into established political organizations. "Involve yourself if  you are to have any voice on your own behalf."
The African-American civil rights movement, which was celebrating its successful March on Washington a year earlier followed by the passage of the Civil Rights Act of 1964 that summer, was held up as an example for gay activists to follow. A lawyer from the ACLU advised, "I wanted to emphasize today the importance of recognizing your solidarity with other minority groups and your vital stake in maintenance and development of a society with freedom and justice for all." During a panel discussion about legal issues moderated by MSW's Frank Kameny (see May 21) asked if the panelists would be willing to form a board to look at creating a "multi-attorney approached to planned legal strategy" in challenging anti-gay laws. The panel agreed, with the National Capital Area ACLU chairman, David Carliner, recommending the establishment of a legal defense fund modeled after the NAACP's. 
The conference also had a bit of fun at the expense of Congressman John Dowdy (D-TX), who had introduced legislation in the House to strip MSW of its charitable status (see Aug 8, Aug 9). That bill led to Kameny becoming the first gay man in history to address a Congressional committee when the House Subcommittee for the District of Columbia held hearings on Dowdy's bill. ECHO issued a cordial citation in Dowdy's honor. "We want to acknowledge that Rep. Dowdy caused more attention to be called to the homosexual problem than anyone else," a spokesman told the Washington Post. The Post also reported, "A spokesman for the Congressman said Dowdy has not received an invitation, wasn't going to attend in any case and viewed the award as an attempt to 'embarrass' him."
But if you really want to see the stirrings of what we would recognize as the modern gay rights movement, you would look to another panel discussion — a debate, really — between Frank Kameny and Dr. Kurt Konietzko, a psychologist and member of the Philadelphia Board of Parole, which questioned the entire raison d'etre of the homophile organizations until then. The topic was "Education or Legislation," although The Ladder said that "'Act or Teach?' might better describe the alternatives." On the "act" side, naturally, was Kameny, who argued that emphasizing education, as homophile groups had done, relies on the "naive assumption that in matters of ingrained prejudice, the majority of people are rational and amenable to reason. They aren't. Prejudice is an emotional commitment, not an intellectual one, and is little if at all touched by considerations of reason. Study upon study…has shown this." The Ladder continued:
Dr. Kameny cited one recent study which he said "showed that tolerance is only slightly promoted by more information, that communication of facts is generally ineffective against predisposition." Large numbers of people "hate our guts," he warned. In terms of their deep prejudices in this area, they are "uneducable and noninformable." Anyone doubting this need only read the transcript of the Dowdy subcommittee hearings on HR 5990. "That's entrenched prejudice in very high places!"

He pointed out that "the Negro tried the education/information approach for 90 years and got almost nowhere. In the next ten years, by a vigorous social-protest, social-action, civil-liberties type of program, he achieved in essence everything for which he had been fighting. Let not this lesson be wasted upon us."
Dr. Konietzko countered that he believed education was essential to "the basic human question of how we get people to live together harmoniously. He also noted that educators, particularly religious leaders, were "charged specifically with instilling in the young the attitudes of the larger society … Prejudices are learned. And if they are learned, they are taught. And if you can change the teaching, then you can change society." Konietzko cautioned that pushing "aggressively" would result in a backlash. "The more you threaten, the less they're able to think straight, and the less willing they become to grant you anything." He also recommended that homophile groups rely on outside experts to get their messages across — even though, as one audience member pointed out, "the 'experts' are constantly making pronouncements to the public which contradict the subjective knowledge of so many homosexuals." That's when Kameny delivered what would be his signature rallying cry for decades to come:
A place to start is for the homophile organizations to realize that in the last analysis — and I am knowingly oversimplifying — we are the experts and the authorities. And we had better start educating the public to the fact that when they want reliable information on homosexuals and homosexuality, they come not to the psychiatrists, not to the ministers, and not to all the rest — they come to us. (Applause) We are coming to be more and more called on to speak in our own behalf, and it's time we started a coordinated program to do so. We must get across to the public that we are the ones to come to, not the psychiatrists or all the rest with their utter lack of information and their distorted viewpoints.
Five months later, Kameny's rallying cry would inspire a groundbreaking resolution approved by the Mattachine Society of Washington, D.C., which declared that "in the absence of valid evidence to the contrary, homosexuality is not a sickness, disturbance, or other pathology in any sense…" (see Mar 4). Gay activism then entered a new era as ECHO and its member organizations embarked on a string of pickets in New York (see Apr 18), Philadelphia (see Jul 4) and Washington D.C. (see Apr 17, May 19, Jun 26, Jul 31) calling for equal rights for gays and lesbians.
[Sources: Warren D. Adkins, Kay Tobin (Kay Lahusen). "ECHO Report '64, Part 1: Sidelights of ECHO." The Ladder 9, no. 4 (January 1965): 4-7. See Jan 5 for Kay Lahusen's bio.
Lily Hansen, Barbara Gittings. "ECHO Report '64, Part 2: Highlights of ECHO." The Ladder 9, no. 4 (January 1965): 7-11, 15-20. See Jul 31 for Barbara Gittings's bio.
Kay Tobin (Kay Lahusen), Barbara Gittings. "ECHO Report '64, Part 4: 'Act or Teach'?" The Ladder 9, no. 5 (February 1965): 13-17.
Jean White. "Homophile Groups Argue Civil Liberties." The Washington Post (October 11, 1964): B10.]
5 YEARS AGO: CT Supreme Court Declares Ban on Same-Sex Marriage Unconstitutional: 2008. In Kerrigan v. Commissioner of Public Health, the Connecticut Supreme Court ruled in a 4-3 vote that the state's constitution , 289 Conn. 135, 957 A.2d 407, is a 2008 decision by the Connecticut Supreme Court protects the right to same-sex marriage. The decision made Connecticut the third state, after Massachusetts and California, to have its state supreme court declare a constitutional right to same-sex marriage. California's decision would be repealed by Proposition 8. In accordance with the Connecticut Supreme Court's order, the state began issuing marriage licenses to same-sex couples on November 12, 2008.
If you know of something that belongs on the agenda, please send it here. Don't forget to include the basics: who, what, when, where, and URL (if available).
And feel free to consider this your open thread for the day. What's happening in your world?
The Daily Agenda for Wednesday, October 9
Jim Burroway
October 9th, 2013
TODAY'S AGENDA:
Pride Celebrations This Weekend: Ashland, OR; Atlanta, GA; Baltimore, MD (Black Pride); Ft. Meyers, FL; Jacksonville, FL; Memphis, TN; Rio de Janeiro, Brazil; Tucson, AZ.
AIDS Walks This Weekend: Beijing, China; Louisville, KY; Tucson, AZ.
Other Events This Weekend: Alaska Pride Conference, Anchorage, AK; Iris Prize Film Festival, Cardiff, UK; MIX Copenhagen Film Festival, Copenhagen, Denmark; Octobearfest, Denver, CO; Ft. Lauderdale Gay and Lesbian Film Festival, Ft. Lauderdale, FL; QCinema Film Festival, Ft. Worth, TX; Black and Blue Festival, Montréal, QC; Seattle Lesbian and Gay Film Festival, Seattle, WA; Tampa International Gay and Lesbian Film Festival, Tampa, FL.
TODAY IN HISTORY:
15 YEARS AGO: South Africa Strikes Down Sodomy Law: 1998. South Africa's penal code defined sodomy as a Schedule 1 offense, like murder or rape, and was punishable by life imprisonment. Another law, Section 20A of the Sexual Offenses Act, which outlawed any behavior "at a party" — defined as a gathering of two or more men — that would be an invitation to sexual activity. Under that law, any hint of a proposition or even a glance, could lead to an arrest. The laws had been mostly ignored — South African cities had been host to Gay Pride parades for more than a decade — but that didn't stop two prisoners in Cape Town from being charged with sodomy after engaging in consensual sex in 1997. But South Africa's Constitutional Court responded to a suit brought by the National Coalition for Gay and Lesbian Equality and struck down the country's harsh sodomy law along with Section 20A of the Sexual Offenses Act.
The ruling, written by Judge Lori Ackerman with a concurring ruling by Judge Albie Sachs, held that the decision violated South Africa's new post-Apartheid 1996 constitution which made South Africa one of the first countries in the world to outlaw discrimination on the basis of sexual orientation. The justices ruled that the decision was "part of a growing acceptance of difference in an increasingly open and pluralistic South Africa," which included gays already serving openly in the military and the police force providing domestic partnership benefits for same-sex couples. The ruling African National Congress had earlier decided not to oppose the lawsuit. The ruling was made retroactive to the adoption of an interim constitution of 1994, which also prohibited discrimination on the basis of sexual orientation.
TODAY'S BIRTHDAYS:
Simeon Solomon: 1840. When he was about ten years old, Solomon, the youngest child of a prominent London Jewish family, began to learn to paint from his older brother. A few year later, he attended Carey's Art Academy, and later, as a student at the Royal Academy, he became a prominent member of the Pre-Raphaelite Circle. He held several acclaimed exhibitions at the Royal Academy between 1858 and 1872, with many of his paintings drawing from his Jewish background with scenes from the Hebrew Bible and ordinary Jewish life. His paintings also explored affections between men. In 1871 Simeon Solomon privately published his erotic poem "A Vision of Love Revealed in Sleep," and the images he evoked in the poem would re-appear in his paintings for the rest of his career. John Addington Symonds would note that the themes of same-sex love in the poem was "the key to the meaning of his drawings."
Solomon's career though was ruined in 1873 when he was arrested at a public toilet and fined £100 (about £4,600 or UD$7,400 today) for attempted sodomy. He was arrested again the next year in Paris and was sentenced to three months in prison. He never recovered. From then on, he was hobbled by alcoholism and poverty. He would pass his remaining years in and out of the workhouse where he continued to paint, but both the quality and quantity of his work was severely impaired by his drinking. He finally collapsed in central London and died of bronchitis and alcoholism in 1905. Poet and critic Arthur Symons, on learning of Solomon's death, lamented, "There is nothing in this world so pitiful as a shipwreck of a genius."
Nona Hendryx: 1944. The Trenton, New Jersey-born singer, producer, songwriter, author and actress was one third (with Patti LaBelle and Sarah Dash) of the trio Labelle, whose greatest hit was 1974′s "Lady Marmalade." Beginning in 1977, Hendryx embarked on a solo career, but struggled to repeat the success of LaBelle. She wasn't without work though, as she provided background vocals for the Talking Heads and became a part of New York's underground rock, R&B and dance scene. As the eighties progressed, she collaborated with Keith Richards, Peter Gabriel and Prince for several of he solo release. In 2001, she came out as bisexual in an interview with The Advocate, and added gay rights to her repertoire.
If you know of something that belongs on the agenda, please send it here. Don't forget to include the basics: who, what, when, where, and URL (if available).
And feel free to consider this your open thread for the day. What's happening in your world?
The Daily Agenda for Tuesday, October 8
Jim Burroway
October 8th, 2013
TODAY IN HISTORY:
Gay Activists Alliance Protests Aversion Therapy: 1972. There are many schools of psychology, and nearly all of them have one thing in common: in one form or fashion, they all examine at least some aspect of an individual's interior life in order to understand that person's motivation for feeling or behaving the way he does. By understanding and working with what is going on inside — by discovering why the patient feels or thinks the way he does — the therapist hopes to modify what happens on the outside. Behavioral Therapy, however, flips that inside-to-outside model around, by focusing solely on re-directing or re-training the patient's external behaviors directly. In fact, classical Behavioral Therapy cared little about what was going on in the inside. When taken at its purest form, Behaviorisn isn't much concerned with anyone's interior life at all, let alone changing it. In fact, some Behaviorists went so far as to argue that what happened internally was irrelevant. The only thing that mattered, they argued, was external behavior.
In the 1930s, Behavioral Therapy got a very important tool when New York University's Louis William Max unveiled his new invention safely administer a painful electric shock to his patient (see Mar 15). The idea was that by administering an electric shock under undesirable conditions, the patient would associate that undesired condition with the painful shock, and would change his behavior to avoid that condition in the future. In 1935, Dr. Max delivered another lecture to describe his first usage for his electric shock apparatus: "Breaking up a homosexual fixation" (see Sep 6).
From then on, behavioral therapists connected thousands of gay men to electrodes and their penises to measurement devices. One twitch of arousal while looking at gay porn would result in a powerful electric shock. While some gay men could work up an aversion to gay sex that way, they rarely became straight. They just became very sick or nervous homosexuals, many of them undoubtedly further burdened with therapy-induced PTSD. Of all of the various types of therapies for "curing" gay people, aversion therapy, as this particular form of behavioral therapy was known, was obviously the most torturous.
And so when the Association for the Advancement of Behavior Therapy (AABT) met for their annual convention in New York City, about a hundred members of the Gay Activists Alliance demonstrated in front of the New York Hilton, shouting slogans and distributing pamphlets. They also performed a bit of guerrilla theater, in which they asked heterosexuals to volunteer to submit to aversion therapy to cure them of their heterosexuality. After about an hour, the protesters marched inside the hotel and confronted about 50 delegates in one of the seminars. Several of the demonstrators compared the AABT's work to Stanley Kubrick's film, "A Clockwork Orange." UCLA's Dr. Robert Liberman, who served as the convention's program chair, defended aversion therapy. "The therapists here have no moral quarrel with homosexuality," he said. "All we want o do is to offer assistance for homosexuals to lead a more comfortable, spontaneous and creative life." Another delegate, who refused to identify himself, claimed that "aversion therapy is entirely voluntary."
But GAA spokesman Ron Gold countered that aversion therapy was a form of social engineering. "It is brainwashing," he said. "You can't deal with an individual homosexual's problem without also dealing with the antiquated mores of society. Change must come at a broader, society-wide level."
In 1973, the American Psychiatric Association would finally remove homosexuality from its list of mental disorders (see Dec 15). When the AABT met again in 1974, its president, Dr. Ian Evans, told the membership that providing treatment to clients seeking to change their sexual orientation was morally wrong generally, and he singled out aversion therapy for particular criticism. Evans's comments were not well received, and aversion therapy continued for a several more years, including at least one research program at Brigham Young University using aversion therapy on gay students continued through at least 1976.
One of the last papers to be published in the medical journals evaluating electric shock therapy to "cure" homosexuality appeared in 1981. Australia's Nathanial McConaghy and his colleagues acknowledged "ethical objections to the use of behavior therapy in homosexuality," but dismissed them and went on to present 10 cases in which men underwent electric shock aversion therapy for "compulsive homosexual urges." By 1981, aversion therapy had mostly died out and McConaghy's paper appeared as a strange anachronism.
[Sources: "Therapy scored by homosexuals: 'Aversion cure' is protested at psychiatrists' meeting." The New York Times (October 9, 1972): 32.
Ian M. Evans. "The effect of values on scientific and clinical judgment in behavior therapy." Behavior Therapy 28, no. 4 (Fall 1977): 483-493.
Max Ford McBride. "Effect of visual stimuli in electric aversion therapy." Unpublished doctoral dissertation. (Brigham Young University: August 1976). Available online here.
Nathaniel McConaghy, Michael S. Armstrong, Alex Blaszczynski. "Controlled comparison of aversive therapy and covert sensitization in compulsive homosexuality." Behaviour Research and Therapy 19, no. 5 (1981): 425-434.
You can also learn more about the role of Behavioral Therapy in attempts to "cure" homosexuality in Blind Man's Bluff, an epilogue to our award-winning original investigation, What Are Little Boys Made Of?]
Major Advertisers Boycott Controversial "Marcus Welby., M.D." Episode: 1974. By the early 1970s, the National Gay Task Force had positioned itself as the primary watchdog of the national media's portrayal of gay people, and because of that, some producers and networks began soliciting advice from the group whenever plots involved gays and lesbians. But whether they accepted the advice from the NGTF or not was another matter altogether, as evidenced by one of the earliest consultations from ABC. The network was planning an episode of Marcus Welby, M.D. called "The Outrage," which depicted a junior high school boy named Ted who was forcibly raped by a male science teacher. The storyline was unusually graphic for its time, describing Ted's intestinal damage and hemorrhaging. Ted refuses to talk about what happened, fearing that being raped meant that he was gay. While Ted is in surgery, police arrest the teacher for trying to molest another boy. Ted awakes from surgery ready to testify, and the investigating officer congratulates him for handling the situation like a "real man." ABC defended the episode by saying it was about pedophilia, not homosexuality. But the storyline played much too closely to the old stereotype of gay men forcibly preying on children.
This wasn't the first time Marcus Welby, M.D. had drawn the ire of gay activists. The year before, an episode titled "The Other Martin Loring" featured a man whose  alcoholism, weight problems, depression and diabetes were blamed on his repressed homosexuality, which itself was depicted as a mental illness. By the end of the episode, Dr. Welby advised Loring to see a psychiatrist so that Loring will win his "fight" to live a "normal" life. About three dozen gay activists occupied ABC's offices, but the network refused to alter the episode.
With "The Outrage," ABC may have wanted to avoid a repeat of that noisy experience, but why they decided to consult with the NGTF is a mystery since the network refused to take the NGTF's concerns seriously. The only positive outcome of that consultation was that it gave the NGTF, along with the Gay Activist Alliance, a head start in organizing a massive national campaign aimed not only at the network itself, but also at its affiliates and advertisers. On that last point, the GAA had a particular advantage: one of its members worked in ABC's computer room and had access to the network's advertising accounts. Whenever an advertiser cancelled, the employee would pass the information on to the GAA, and it would soon appear in major newspapers — sometimes before the network's vice president knew about it.
Meanwhile gay advocacy groups around the country staged noisy protests outside of stations in Los Angeles, San Francosco, Chicago, Denver, and Washington, D.C., along with several smaller market stations in Ohio, Iowa, Mississippi, Texas and Idaho. The first station to announce it was dropping the episode was Philadelphia's WPVI, which was under intense pressure from the city's very active gay community. Mark Segal, who had already established himself as a masterful "zapper" of live television when he interrupted Walter Cronkite's CBS newscasts (see Dec 11), may well have been a strong motivator behind WPVI's decision. "We are gratified by Channel 6′s decision," he told the press." It is the first time they have made such a decision in regard to us and we salute them. We hope it will be the first step between us and the station that will result in a better understanding of our position."
Altogether, seventeen ABC affiliates ended up dropping the episode, and at least seven major sponsors had pulled out, including Colgate-Palmalive, Lipton, Breck and Gillette. The protest was marked as a success in newspapers across the country, but it proved to be a very temporary one: just one month later, NBC would air an episode of Police Woman titled, "Flowers of Evil" (see Nov 8), which TV Guide called "the single most homophobic show to date."
If you know of something that belongs on the agenda, please send it here. Don't forget to include the basics: who, what, when, where, and URL (if available).
And feel free to consider this your open thread for the day. What's happening in your world?
The Daily Agenda for Monday, October 7
Jim Burroway
October 7th, 2013
TODAY IN HISTORY:
Liberace's "Girl" Meets Mom: 1954. So here's something I'm sure you'll get a kick out of:
Liberace's Girl Meets Mom, But No Wedding, By George!

Hollywood, Calif., Oct 7. — Pianist Liberace says that "there isn't a word of truth to the report that I am engaged" to marry dancer Joanne Rio.

The report popped up yesterday and Liberace promptly denied it.

He said: "I was misquoted and I am very embarrassed for Joanne, who is a lovely girl and an understanding friend.

"I don't want to marry anyone for at least two years — until I've made the motion picture I am planning for Warner Brothers and have a chance to tour Europe, which I plan to do next year."

Friends say he dates other girls, but that Joanne is the only one he brings home to mother.

Miss Rio is a pretty brunette. She is the daughter of Eddie Rio, West Coast head of the American Guild of Variety Artists.
Liberace had no sooner announced his engagement to Rio when he quickly backtracked before the day was out. It appears that Joanne Rio was something of an on-again/off-again for Lee. They even appeared together a month later on the cover of TV Guide, where Rio was introduced as Liberace's "favorite date." "If it's God's will that Liberace and I get married, then we will. I'm leaving everything in God's hands," she told the magazine. God's hands, apparently, were busy elsewhere.
S.F. Mayoral Candidate Charges Incumbent With Allowing City to Become "Deviate Headquarters": 1959. The Mattachine Society's sixth annual convention in Denver, conducted over the Labor Day weekend in September that year, was judged to be one of the more successful conventions in the organization's history. It featured a good roster of speakers, positive publicity from the Denver press, and little jostling among factions. Even the business meeting was rather routine, with a few dull resolutions passed, often unanimously, along with the announcement that the next convention, in 1960, would be held in San Francisco, where the Society was headquartered.
But one of those quiet, noncontroversial resolutions became headline news as San Francisco was gearing up for the mayoral elections in November, when the tiny The San Francisco Progress's October 7 edition blared,"Sex Deviates Make S.F. Headquarters," and placed the blame for it on incumbent mayor George Christopher:
A just-completed survey of vice conditions in San Francisco discloses that this city, during the Christopher administration, has become the national headquarters of the organized homosexuals in the United States. It is a sordid tale, one which will revolt every decent San Franciscans, but one which the San Francisco Progress believes is of vital importance to our city, and therefore must be told.

The survey was made in an effort to determine the truth or falsity of George Christopher's claim that he has given the people a "clean city."

The facts are that some of the big call girl operations and a number of minor bookmakers have been put out of business. But in their place another form of vice – - homosexualism — has been allowed to flourish to a shocking extent, and under shocking circumstances.

Last month at a convention of deviates in Denver, Colorado, a resolution, passed unanimously, praised the mayor of San Francisco — by name — for an "enlightened administration" which has permitted the group to flourish here.
The paper published a photocopy of the official resolution, which praised "the efforts of law enforcement authorities in San Francisco based upon an officially administered entity, enlightened, and just City Government and Police Force," and expressed its appreciation "to Mayor George Christopher and Police Chief Thomas Cahill for their persistent and consistent efforts to conduct their administration with these high ideals foremost in mind." City Assessor Russell L. Wolden, the Democratic candidate who was challenging Mayor Christopher in the November election, immediately jumped on the issue, telling The Progress:
"This is a matter of grave concern for every parent," Russell L. Wolden, assessor and candidate for mayor, declared today. "It exposes teenagers to possible contact and contamination in a city admittedly overrun by deviates. For a city administration to permit this situation to exist is nothing less than scandalous. The whole rotten mess cries for investigation."
Wolden repeated his accusations against Christopher in a speech broadcast on radio that night, and described the Mattachine as an organization that "conducted classroom instruction for deviates" and published literature of "the most lurid, disgusting and distasteful sort."
But the very next day, the entire campaign against Christopher began to fall apart when city's three major newspaper, The Chronicle, The Examiner and The News-Call-Bulletin all uncovered the identity of man responsible for the resolution. William P. Brandhove, a Wolden campaign worker, had signed himself up as a Mattachine member just days before the convention, where he introduced his resolution to the executive board. "We thought it was just an innocent expression in favor of tolerance in San Francisco," Mattachine secretary Donald Lucas told the newspapers. "We had no idea that it was intended or might be used for any political purpose."
When reporters tried to find Brandhove for comment, they found that he had quickly checked out of the Grand Hotel in San Francisco's Tenderloin, which was then the heart of the gay community. They eventually tracked him down in his Wolden campaign bumper sticker-plastered car. Brandhove admitted that he had, in fact, attended the convention. "I'm not a homosexual but I joined the Mattachine Society only to find out about its activities." He also tried to distance the Wolden campaign from his activities, although he admitted to turning over copies of the resolution to his attorney, Ralph Taylor — who also just happened to be Wolden's campaign treasurer — telling Taylor to "make sure it's used."
Brandhove's name was already well known among San Francisco's political establishment. He had been involved in a similar smear campaign in a 1948 congressional contest and the 1949 mayor's race. He was also wrapped up in a local blackmail trial involving a small-time publisher of a scandal magazine who extorted large sums of money in exchange for agreeing not to print allegations of homosexual affairs. The Chronicle said Brandhove was "known to police and the underworld as an unreliable stool pigeon," and noted that he had been arrested in 1930 in Jersey City, New Jersey on a charge of sodomy.
The papers immediately branded the entire operation a "smear," which not only tarnished the good name of the honorable mayor, but the city itself and its citizenry, a charge underlined by the mayor himself. "In a blind drive for office, my opponent has degraded the city," said Christopher. "Under no circumstances would I covet any office so much that I would stoop to maligning somebody." Democrats also lambasted Wolden, with Democrat Club president Franklyn K. Brann saying "I didn't know the Mattachine Society was running for Mayor." The Chronicle and The News-Call-Bulletin called for Wolden to withdraw from the race. The Examiner blasted him for offending "the tenets of political decency of the Democratic Party that he so recently joined." But instead of calling for Wolden to withdraw, The Examiner instead called on voters to kick him out.
And so they did. Seventy-one precent of registered voters turned out on November 3 and re-elected Christopher with in a 61% to 39% landslide. Meanwhile, the Mattachine Society, which had lodged a $1 million lawsuit against Wolden, reported that they were "deluged with telephone calls and visits from friends, well-wishers, curiosity-seekers and others" as a result of the controversy. Wolden managed to stay on as the city's assessor until 1966 when, after twenty-seven years in office, he was convicted on eight counts of bribery and one of conspiracy for accepting payoffs in exchange for lower tax assessments.
[Sources: Wes Knight. "Smear Drive." The Mattachine Review 5, no. 11 (November 1959): 12-15.
"Sex deviates make S.F. Headquarters: 'Enlightened' city rule earns praise." San Francisco Progress (October 7, 1959). As reprinted in The Mattachine Review (November 1959): 15-24.
Yancey Smith. "'Mystery man' seen in 'smear'." The San Francisco News-Call-Bulletin (October 8, 1959). As reprinted in The Mattachine Review (November 1959): 24-25.
George Draper. "Praise of Mayor's policy on deviates engineered by ex-police informer." The San Francisco Chronicle (October 9, 1959). As reprinted in The Mattachine Review (November 1959): 26-29.]
TODAY'S BIRTHDAY:
Dan Savage: 1964. The Chicago native grew up attending Archbishop Quigley Preparatory Seminary North, which is described as a high school for young men considering the priesthood. (Other graduates include Cardinal Edward Egan and sociologist/novelist Fr. Andrew Greeley.) After graduating from the University of Illinois in Urbana, Savage moved to Madison, Wisconsin, where he got to know Tim Keck, co-founder of The Onion, who was about to go to Seattle to establish the alt-weekly The Stranger. Savage told him to make sure the paper had an advice column because "everybody claims to hate 'em, but everybody seems to read 'em."
To Savage's surprise, he ended up being that columnist, when his sex advice column "Savage Love," appeared in the very first edition of The Stranger in 1991. Since then, "Savage Love" has been the source of a number of well-knowin neologisms: GGG (good, giving, game, to describe an ideal sex partner), Monogamish, Pegging, "The Campsite Rule" (when starting a relationship with a younger partner, leave them in better emotional and physical shape than when you started), Saddlebacking (the phenomenon of Christian teens engaging in unprotected anal sex in order to preserve their virginities), and, his most famous one, Santorum.
In late 2010, when Billy Lucas became the latest in a tragic line of teens who had killed themselves because of anti-gay bullying, Savage wrote:
I wish I could have talked to this kid for five minutes. I wish I could have told Billy that it gets better. I wish I could have told him that, however bad things were, however isolated and alone he was, it gets better. But gay adults aren't allowed to talk to these kids. Schools and churches don't bring us in to talk to teenagers who are being bullied.  Many of these kids have homophobic parents who believe that they can prevent their gay children from growing up to be gay—or from ever coming out—by depriving them of information, resources, and positive role models.

Why are we waiting for permission to talk to these kids? We have the ability to talk directly to them right now. We don't have to wait for permission to let them know that it gets better. We can reach these kids.
The way to reach those kids was through videos uploaded on the Internet. Since 2010, the It Gets Better project has hosted some 50,000 videos from around the world with a simple message: just hold on and it will get better. The project was given a special 2012 Emmy award for "strategically, creatively and powerfully utilizing the media to educate and inspire."
Savage's most recent coinage is NALT Christians (meaning Not All Like That), which refers to the response that he had been getting when criticizing anti-gay Christians. When other Christians would remind him that "we're not all like that," he took to calling them NALT Christians and challenged them to speak up about their beliefs: "Don't tell me, tell them," he'd say. That has led to the establishment of the NALT Christians Project, which, like the It Get's Better project, provides a platform for NALT Christians to share their beliefs that there is nothing sinful about being LGBT.
Savage is editor of The Stranger, and his "Savage Love" column appears in alternative weeklies across North America. He writes his advice column at the desk once owned by Eppie Lederer, better known as Ann Landers. Savage also records a weekly  Savage Lovecast  podcast. He has written six books, edited another, contributed op-eds for The New York Times, and has made numerous appearances on talk shows and news programs. His latest book, American Savage: Insights, Slights, and Fights on Faith, Sex, Love, and Politics
, is available in hardcover
and Kindle
.
If you know of something that belongs on the agenda, please send it here. Don't forget to include the basics: who, what, when, where, and URL (if available).
And feel free to consider this your open thread for the day. What's happening in your world?
The Daily Agenda for Sunday, October 6
Jim Burroway
October 6th, 2013
TODAY'S AGENDA:
Pride Celebrations This Weekend: Dallas, TX (Black Pride); Ft. Worth, TX; Orlando, FL.
Other Events This Weekend: Gay Days Disneyland, Anaheim, CA; Out on Film, Atlanta, GA; MIX Copenhagen Film Festival, Copenhagen, Denmark; AIDS Walk, Dallas, TX; Key West Bear Fest, Key West, FL; AIDS Walk, New Hope, PA; Tampa International Gay and Lesbian Film Festival, Tampa, FL.
TODAY IN HISTORY:
Miami Mayor: "Deviates Are Leaving The City": 1954. Miami's ongoing hysteria over discovering the presence of gay people in their midsts (see Aug 3, Aug 11, Aug 12, Aug 13 (twice that day), Aug 14,Aug 26, Aug 31, Sep 1, Sep 2, Sep 7, Sep 15 and Sep 19) appeared to be on the wane, with Mayor Abe Aronovitz telling The Miami News that the city's highly publicized raids on gay bars and beaches were finally having their effect:  
Mayor Claims Deviates Are Leaving City

Miami is the cleanest town in the area so far as homosexuals go, it was claimed by Mayor Abe Aronovitz, who said, "but we are not solving it from a humanitarian standpoint because we are only clearing it up as far as Miami is concerned."

"There is no solution from a humanitarian standpoint, however, because I have received complaints from both Broward County on the north and Monroe County on the south that the homosexuals are just drifting out of Miami."

The City Commission later today is expected to pass on second reading an ordinance aimed at controlling homosexuals and also jeopardizing liquor licenses of establishments serving people known to have homosexual tendencies.

It was passed on the first reading two weeks ago.
And that is why there are no homosexuals in Miami anymore.
45 YEARS AGO: Rev. Troy Perry Holds First Metropolitan Community Church Service: 1968. Perry's life had always been difficult. His bootlegger father died when Perry was twelve. His mother married an alcoholic who reduced the family to poverty and was physically abusive. Troy ran away from home and stayed with relatives, who introduced him to Pentecostalism. In 1959, the nineteen-year-old Perry married a Church of God pastor's daughter and became the pastor of of a CoG church in Jolliet, Illinois — all this despite knowing that he was gay and was sexually active with other men. He merely told himself that it was a phase and that he wasn't really gay. After all, it was impossible to be both gay and Christian, his superiors in the church had reassured him. But his cover didn't last long in Jolliet though, and when his secret came out, he was told by church leaders to leave the church and tell his wife, who decided to stay with him.
The couple moved to California, where they joined the Church of God of Prophecy, another Pentecostal denomination. When he finally decided to tell his superiors in that denomination that he was gay, they acted as CoG had: they kicked him out. This time though, his wife left him, taking their two young sons with her. Perry spent the next several years trying to figure out what he was: was he gay, or was he Christian? In 1967, he tried to kill himself after breaking up with a boyfriend. The following year, he was on a date at a gay bar when Los Angeles police decided to conduct one of their infamous raids. His date, broken and demoralized by the experience, decided that no one cared about gay people, including God. That's when Perry decided it was time to show that young man, and all gay people, differently.
And so on October 6, 1969, he held his first worship service in the living room of his Huntington Park home. Twelve people attended. Nine were friends of his, who showed up to support him. Three were there in response to an ad that Perry placed in that month's edition of The Los Angeles Advocate. But from that modest beginning rose the Metropolitan Community Church. When the MCC bought its first piece of property, that property became the first bit of real estate ever owned by a gay organization in the U.S. In 1996, Perry remarked, "If you had told me twenty-eight years ago that the largest organization in the world touching the lives of gays and lesbians would be a church, I would not have believed you." Over the years, twenty-one MCC churches were targets of arsonists and four MCC clergy were murdered. But in 2000, Perry repeated his vow: "We will never, ever, be chased out of a city; we've never, ever left a city where we've faced persecution." The MCC currently has 172 churches in 37 countries.
[Source: Lee Arnold. "Troy Perry (1940- )." In Vern. L. Bullough's (ed.) Before Stonewall: Activists for Gay and Lesbian Rights in Historical Context
(New York: Harrington Park Press, 2002): 393-398.

San Francisco Police Sweep The Castro: 1989. ACT-UP had put on a number of protests and marches before in San Francisco, almst all of them without incident. This one was small: about 150 people showed up at the Federal Building a few blocks from City Hall. After a brief rally, they marched to City Hall, then up Market Street to the Mint Building before ending at Castro Street. Typically during marches like this one, the Police department would assign a handful of officers to help block traffic and ensure the safety of protesters and onlookers. But one marcher, Gerald Koskovich, noticed something was different about this march:
"The march turned non-routine the minute it left the federal plaza. Hordes of San Francisco police officers on foot and on motorcycles emerged as soon as the protesters started marching on the street. They attempted to force the march to stay on the sidewalk," said Koskovich, who wrote an essay about the Castro Sweep in the 2002 anthology Out in the Castro: Desire, Promise, Activism . "The first arrest happened a block away from the federal building. The tactical coordinator for ACT UP stepped out into the street to talk to the commanding officer and he was immediately grabbed, thrown face down on the asphalt, handcuffed, and then taken away. No one had seen anything like this at a queer protest in San Francisco for a number of years."

By the time the rally reached the Castro, the marchers were met by hundreds of police officers. It was a sign of how the night would end.

"When I got there I saw the single largest mass of San Francisco police officers I had ever seen at that point. The entire intersection of Castro and Market streets was filled with officers standing in rank," said Koskovich. "At this point it was still a peaceful march of people staying on the sidewalk. It was completely perplexing why the police force brought out a horde of officers."
Angered by the police confrontation, marchers sat down in the middle of Castro Street near Market. One group staged a die-in, and others spray-painted stenciled slogans and body outlines on the pavement as a "permanent AIDS quilt" on the street. Police then announced that the demonstration was an "illegal action" and began a sweep action, marching in unison down Castro toward 18th street, forcing thousands inside the Castro's homes, stores, bars and restaurants under virtual house arrest. According to one eyewitness:
The police soon charged in earnest. I saw one officer advance with his baton in a jabbing position, a technique that the San Francisco Police Commission banned after an officer using it nearly killed Farmworkers Union co-founder Delores Huerta last year. Others pushed with the sides of their batons, knocking the front of the crowd off balance. I fell against the person to my left, scraping my ear, then regained my footing.

After a partial withdrawal and a second effort to clear the area, the police announced that the entire block of Castro from Market to 18th St., including the sidewalks, had been declared an illegal assembly area. The crowd held its ground, milling into the street and repeatedly chanting "Cops go home" and "Racist, sexist, anti-gay, SFPD go away." A group of officers reacted by ramming their motorcycles through the center of the crowd.

In the confusion, I lost sight of the friends I had been standing with and made my way to the opposite side of Castro St. From that vantage, I watched an officer break ranks, approach a man standing peacefully in the street, and beat him over the shoulder. Shortly thereafter, I saw a second officer pin a bystander against a news box, then club him to the pavement. Other cops joined in, one of them so eager to land a blow that he carelessly clubbed a fellow officer.

Minutes later, I heard someone calling out my name and spotted Alex Chee, one of the friends I had marched with, leaning from an ambulance moving slowly through the police lines. "I'm going to the hospital with Mike," he shouted. With a sinking feeling, I pushed to the back window; inside, I could see another friend, Michael Barnette—a 19-year-old who was attending his first ACT UP demonstration—strapped motionless on a stretcher.

Michael received several stitches to close a gash across his eyebrow. According to witnesses, an officer identified as a captain in the SFPD Tactical Unit and an event commander for the October 6 protest clubbed Michael on the head as he stood on the sidewalk on the west side of Castro St. From the opposite corner, I had heard protesters chanting the officer's helmet number—1942— but had not seen the beating.
This went on from 8:00 to 10:00 p.m. in an action which reminded everyone of the White Night riots ten years earlier, when San Francisco police rioted in the Castro following the conviction of Dan White of manslaughter for the assassination of Harvey Milk (see May 21).
The following night, 1,500 protesters demonstrated the police action in the Castro. Mayor Art Agnos issued a statement to the Bay Area Reporter saying that previous night's police acction was "deeply disturbing, and if even 25 percent of the allegations turn out to be true then what happened October 6 is unacceptable." Deputy Police Chief Jack Jordan was demoted, and he resigned the following month. Other high-ranking officers were re-assigned and reprimanded. The Tactical Squad was relived of one of its primary respondsibilities, crowd control. "Civil disobedience did occur," Pilice Chief Frank Jordon said, but the repsonse was "inappropriate" and represented a command breakdown. Three years later, the city settled a series of lawsuits brought by victims for $250,000.
15 YEARS AGO: Matthew Shepard Assaulted: 1998. At around 6:30 PM, Aaron Kreifels was riding his bicycle on Snowy Mountain View Road, just outside of Laramie, Wyoming, when he wiped out near the end of a rough buck-and-rail fence. In the fall, he severely damaged his front tire. Aaron got up to try to figure out how to get back into town when he was startled by what he thought was a scarecrow. He took a closer look and discovered that it wasn't a scarecrow, but a 5-foot-2, 102 pound University of Wyoming student by the name of Matthew Shepard. Aaron was further surprised to see that the bloody figure was still alive, though barely. Matthew was comatose, breathing "as if his lungs are full of blood," Aaron would later testify. It had been a very cold day that day with a 30-degree freezing wind the night before, and it was now evening again. Matthew had been there for more than 18 hours, laying on his back, head propped against the fence, his legs outstretched. His hands were tied behind him, and the rope was tied to a fence post just four inches off the ground. His shoes were missing.
Aaron, in a state of panic, ran to the nearby home of Charles Dolan. From there, they called 911, and then the both of them returned to Matthew to wait for the sheriff's deputy to arrive. Deputy Reggie Fluty later testified that the only spots not covered in blood on Matt's brutally disfigured face were tracks cleansed by his tears. She told the barely breathing victim, "Baby, I'm so sorry this happened."
Matthew was rushed to Poudre Valley Hospital's intensive care unit in critical condition. He suffered fractures from the back of his head to the front of his right ear from being pistol-whipped by a 357-Magnum more than twenty times. He had severe brain stem damage which affected his body's ability to control heart rate, breathing, temperature, and other involuntary functions. There were lacerations around his head, face and neck. He had welts on his back and arm, and bruised knees and groin. He had also suffered from hypothermia. His injuries were too severe for doctors to operate. They did however insert a drain into Matthew's skull to relieve the pressure on his brain.
By the end of the day, Matthew Shepard was laying quietly in a soft, warm bed with clean sheets after having spent eighteen hours in the freezing high plains of Wyoming tied to a fence post. He was breathing with the aid of a ventilator.
TODAY'S BIRTHDAY:
Bruno Balz: 1902. He wrote some of Germany's most famous songs for film despite his career being hampered by official persecution for his homosexuality. When Balz was arrested by Nazi authorities for violating Germany's Paragraph 175 outlawing male homosexuality, he was released after several months' imprisonment on the condition that his name not be mentioned in public. When he was arrested again in 1941 and tortured in Gestapo headquarters, his songwriting partner, Michael Jary, appealed to authorities to release him, saying that he could write songs to lift German morale as part of the war effort. He wrote two of his greatest hits just days after his release. And while his songs would be criticized later for aiding  the war effort, gays in Germany were buoyed by what they saw as double meanings in some of his songs. One song in particular, his 1938 classic "Kann denn Liebe Sunde sein?" ("Can Love Be a Sin?"), became something of an anthem for Germany's underground gay community:
Every little Philistine makes my life miserable, for he's always

talking about morality. And whatever he may think and do, you can

see that he just doesn't want anyone to be happy…. Whatever

the world thinks of me, I don't care, I'll only be true to love.

Can love be a sin?

Can't anybody know when you kiss,

When you forget everything out of happiness?
Balz's troubles continued even after the war and the fall of Nazism. After all Paragraph 175 remained the law of the land until 1994 after Germany's reunification, which meant that the strictures on him remained in effect preventing him from receiving his due credit for his music. Balz died in 1988. There is now a Bruno Balz theater named for him in Berlin.
If you know of something that belongs on the agenda, please send it here. Don't forget to include the basics: who, what, when, where, and URL (if available).
And feel free to consider this your open thread for the day. What's happening in your world?
The Daily Agenda for Saturday, October 5
Jim Burroway
October 5th, 2013
TODAY'S AGENDA:
Pride Celebrations This Weekend: Asheville, NC; Cumbria, UK; Dallas, TX (Black Pride); Ft. Worth, TX; Little Rock, AR; Miami Beach, FL (Hispanic Pride); Orlando, FL.
Other Events This Weekend: Gay Days Disneyland, Anaheim, CA; Out on Film, Atlanta, GA; MIX Copenhagen Film Festival, Copenhagen, Denmark; AIDS Walk, Dallas, TX; Key West Bear Fest, Key West, FL; AIDS Walk, New Hope, PA; Tampa International Gay and Lesbian Film Festival, Tampa, FL.
TODAY IN HISTORY:
500 YEARS AGO: Vasco Núñez de Balboa Feeds "Men Dressed Like Women" To His Dogs: 1513. The Spanish coquistador and explorer Vasco Núñez de Balboa is a revered figure in Panama, where you can buy a bottle of Balboa beer for about 1.50 Balboas (which is used interchangeably with the U.S. Dollar, also legal currency there). His name graces Panama City's main port at the Pacific entrance to the Panama Canal, as well as numerous avenues and parks throughout the country.
Balboa first explored the South American coast from present-day Columbia to Nicaragua in 1501, before settling on the island of Hispanola to become a farmer. When Balboa returned to the South American continent in 1509, he did so as a stowaway from Hispanola — a bankruptcy refugee, to be exact – but he quickly proved his worth with his knowledge of geography and local native culture, thanks to his earlier expedition. In 1510, Balboa founded the city of Santa Maria la Antigua del Darién on the northern coast of present-day Colombia near today's border with Panama, and in 1511, he declared himself governor of Veragua, which roughly covered the Caribbean coast of present-day Nicaragua, Costa Rica, and Panama. Balboa then spent the next three years exploring his domain, defeating various native tribles and and befriending others, and always remaining on the lookout for gold.
In 1513, Balboa arrived at the region in present-day Panama controled by the chief Careta, whose forces Balboa defeated and whom Balboa befriended. Together, Balboa and Careta defeated a rival chief, Ponca, and made an alliance with another chief, Comagre, whose son told them that if they really wanted to find lots of gold, they needed to conquer the tribes living on the coast of "the other sea" on the other side of the Isthmus of Panama. Balboa and his hordes set off to concquer their way south, and on September 20, when Balboa stood on a summit on the mountains alongside the Chucunaque River, he became the first European to see, on the distant horizon, the Pacific Ocean. Nine days and one battle later, Balboa walked knee-deep into the ocean with his sword in one hand and his battle standard in the other, and claimed possession of the "South Sea" and all of its adjoining lands for Spain.
While Balboa continued his journey along Panama's Pacific coast, conquering and discovering as he went, he discovered, after killing chief Quarega and entering his village, what Balboa perceived to be the famously relaxed attitude among Quarega's people toward the Peccatum illud horribile, inter christianos non nominandum. I say perceived, because it's not exactly clear that Balboa's men correctly interpreted what they saw. Sure, native groups throughout Panama had a reputation for tolerance of homosexuality and cross-gender behavior, so it's not inconcievable that he found some of those goings-ons in Quarega's court. But some scholars doubt that Balboa's men actually managed to come across two full score of them in a single village. Some speculate that the Spaniards mistook the ceremonial attire of members of Quarega's court for women's clothing. Others suggest that in the political vacuum following Quarega's death, there may have been some finger-pointing among political rivals who were savvy to the Spaniards' disgust for the "sin so horrible."
At any rate, at least forty of them — Gay men? Transgenders? Cross dressers? Or disgraced officials on the losing end of political score-settling? — were rounded up and devoured by Balboa's dogs, in what has been described as the first recorded instance of Spanish punishment of homosexuality in the New World. About a century later, Antonio de la Calancha, a Spanish official in Lima, was still singing his praises, albeit somewhat inaccurately, of the man who "saw men dressed like women; Balboa learnt that they were sodomites and threw the king and forty others to be eaten by his dogs, a fine action of an honorable and Catholic Spaniard."
[Sources: Charles C. Mann 1493: Uncovering the New World Columbus Created
, (New York, Alfred A. Knoff, 2011): 348.
Ward Stavig. "Political 'abomination' and private reservations: the nefarious sin, homosexuality, and cultural values in colonial Peru." In Pete Sigal's (ed.) Infamous Desire: Male Homosexuality in Colonial Latin America
(Chicago: University of Chicago Press, 2003): 134-135.
Walter Williams. "The abominable sin: the Spanish campaign against 'sodomy' and its results in modern Latin America" in ): in Larry Gross and James D. Woods' (eds.) The Columbia Reader on Lesbians & Gay Men in Media, Society, and Politics
(New York: Columbia University Press, 1999): 128.]
California Studies Treatment for "Sex Deviants": 1951. An item appeared in The Los Angeles Times describing efforts which promised "the eventual solution of one of California's most difficult problems – the sex offender." California had tried to "legislate sexual offenses out of existence" through more severe penalties, but lawmakers were "finally persuaded medical research might bring results," and passed the Sexual Deviation Research Act in 1950. And with that, according to The Times, efforts were now fanning out to "several laboratories, schools, hospitals, and clinics throughout the State." The Dean of UCLA's Medical School was already bragging of research breakthroughs. "It is now possible, he states, to predict with a fair degree of accuracy, through blood and urine tests, the onset of a sexually psychopathic 'attack'." What, exactly, was being studied was obviously very sensitive; it took eight paragraphs before the LA Times writer finally got around to describing what these "sexual deviations" might be:
Another study underway is concerned with diagnosis and treatment of homosexual males. The purpose of this research is twofold: (1) to make physical, psychiatric, glandular and mental studies of the types of homosexuals who affect feminine behavior and (2) to investigate such psychological factors in homosexuality as the personal, family, social and cultural histories of patients. Results of these studies, it. is felt, should greatly add to more accurate diagnosis of types of homosexuality and its treatment.
Research would continue for at least another thirty years in California and throughout the western world, all to no avail. When the American Psychiatric Association finally determined in 1973 that homosexuality was not a mental illness in need of a cure, efforts to change sexual orientation in the scientific community slowly began to wane over the course of the next decade — with the notable exception of a very tiny religiously-motivated dissident minority, and their efforts to change sexual orientation still come up short. California's law mandating research into curing homosexuality remained on the books, ignored and forgotten, until it was finally repealed in 2010. iN 2012, California began moving toward the opposite direction when Gov. Jerry Brown signed legislation which prohibits licensed professionals from providing conversion therapy to minors.
TODAY'S BIRTHDAY:
John Addington Symonds: 1840-1893. He fulfilled the expectations of Victorian England by marryng and having a family, but the poet and literary critic was always conscious of "men constituted like me." As an early proponent of what was then called "male love," Symonds was among the first to publish works for general audiences with direct references to homosexuality. His 1876 Studies of the Greek Poets, Second Series, included praise for Greek "friendship," which led to withering condemnation from critics. One critic decried Symond's "phallic ecstasy" and his "palpitations at male beauty."
While Symonds became more circumspect in identifying himself with "male love," he nevertheless continued to explore the theme. Symonds's 1878 translation of Michelangelo's Sonnets corrected, for the first time, the proper male pronouns which had been rendered female by previous translators. And in that same year, he published his poem "The Meeting of David and Jonathan" (1878), where Jonathan, "In his arms of strength / Took David, and for some love found at length / Solace in speech, and pressure and breath / Wherewith the mouth of yearning winnoweth /Hearts overcharged for utterance. In that kiss / Soul into soul was knit and bliss to bliss."
Whew!
But Symonds kept most of his writings on homosexuality private, first in letters to Walt Whitman, Edmund Gosse, and Edward Carpenter, and later in privately-circulated works like Male Love: A Problem in Greek Ethics (1883) and A Problem in Modern Ethics (1891), where he wrote in the introduction this answer to those who argued that the only good homosexual was a celibate homosexual:
I have taken no vow of celibacy. If I have taken any vow at all, it is to fight for the rights of an innocent, harmless, downtrodden group of outraged personalities. The cross of a Crusade is sewn upon the sleeve of my right arm. To expect from me and from my fellows the renouncement voluntarily undertaken by a Catholic priest is an absurdity, when we join no order, have no faith to uphold, no ecclesiastical system to support. We maintain that we have the right to exist after the fashion which nature made us. And if we cannot alter your laws, we shall go on breaking them. You may condemn us to infamy, exile, prison -– as you formerly burned witches. You may degrade our emotional instincts and drive us into vice and misery. But you will not eradicate inverted sexuality."
In 1893, he began to publish more openly about homosexuality in Walt Whitman: A Study, and he began a collaboration with Havelock Ellis, who was then embarking on his landmark study, Sexual Inversion. Symonds died in 1893, ten months into that collaboration. When Sexual Inversion made its English debut in 1897, Symonds was listed as co-author. But Symonds's executor, scandalized at the association, prohibited his name from being further associated with the book. Symonds was credited as "Z" in the second 1897 printing, and his essay "A Problem in Greek Ethics" was deleted. Interest in Symonds was revived in 1963 when Phyllis Grosskurth won the 1964 Canadian Governor General's Award for John Addington Symonds: A Biography. Twenty years later, she would also bring The Memoirs of John Addington Symonds to print for the first time in 1984, ninety-one years after his death.
David Pallone: 1951. Major League Baseball umpires never become household names. But a few can somehow find ways to become memorable. That happened to Pallone on April 30, 1988, when he was umpiring at first base in Cincinnati when, in the ninth inning, he called New York Mets outfielder Mookie Wilson safe on a delayed call. That delay allowed another Mets runner to score the winning run. Reds' manager Pete Rose rushed to Pallone to argue the call. Tempers escalated, one thing led to another, Pallone might have touched Rose, Rose definitely shoved Pallone, and Pallone immediately ejected him from the game. Fans showered the field with trash for the next fifteen minutes and Pallone had to be taken out of hte game to ease tension. Rose was suspended for 30 days and fined $10,000.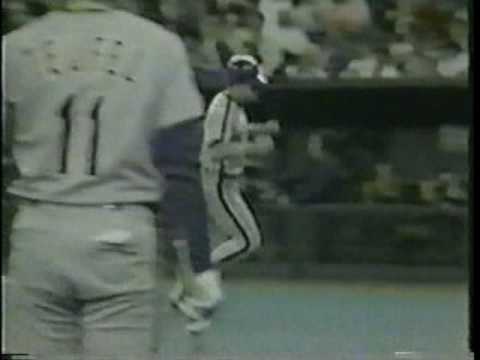 Later that year, Pallone was forced to resign when a New York Post article outed him as gay and claimed that he was part of a teenage sex ring. Those charges were later proven groundless, but Pallone says in his memoir Behind the Mask: My Double Life in Baseball
that team owners were unimpressed and pressured baseball commissioner Bart Giamatti to fire him anyway. Or, more accurately, Pallone was paid to leave, and strongly encouraged to do so. Today, Pallone is a diversity trainer and motivational speaker based in Colorado.
Thomas Roberts: 1972. The former CNN Headline News anchor became the first national anchorman to come out as gay when, in 2006, he spoke at the annual convention of the National Lesbian and Gay Journalists Association in Miami Florida during a panel discussion titled "Off Camera: The Challenge of LGBT TV Anchors." Describing his appearance on that panel as the biggest step he had taken publicly to be out, he had been coming out at CNN over the past several years. But he found the tension between his public life and private life to be difficult to balance. "When you hold something back, that's all everyone wants to know," he told the gathering.
Roberts stayed at CNN until 2007, when he resigned to move to Washington, D.C. to pursue other opportunities. In late 2010, he began guest-anchoring for MSNBC, and became a full-time anchor in December. He now anchors "MSNBC Live" weekdays at 11:00 a.m. Eastern, and he occasionally fills in as host for NBC's "Today." In 2012, Roberts married Patrick Abner in New York, making Roberts the first (and the most hansome) national anchor to marry a same-sex partner.
If you know of something that belongs on the agenda, please send it here. Don't forget to include the basics: who, what, when, where, and URL (if available).
And feel free to consider this your open thread for the day. What's happening in your world?
The Daily Agenda for Friday, October 4
Jim Burroway
October 4th, 2013
TODAY'S AGENDA:
Pride Celebrations This Weekend: Asheville, NC; Cumbria, UK; Dallas, TX (Black Pride); Ft. Worth, TX; Little Rock, AR; Miami Beach, FL (Hispanic Pride); Orlando, FL.
Other Events This Weekend: Gay Days Disneyland, Anaheim, CA; Out on Film, Atlanta, GA; MIX Copenhagen Film Festival, Copenhagen, Denmark; AIDS Walk, Dallas, TX; Key West Bear Fest, Key West, FL; AIDS Walk, New Hope, PA; Tampa International Gay and Lesbian Film Festival, Tampa, FL.
TODAY IN HISTORY:
30 YEARS AGO: Florida Hospital Dumps AIDS Patient: 1983. Twenty-seven-year-old Morgan MacDonald had been treated at Shands Hospital in Gainsville, Florida, since July for various opportunistic infections because of AIDS. When his state Medicaid benefits ran out, the private teaching hospital affiliated with the University of Florida tried to find a nursing home to send him to, but none in the area would take him. So the hospital declared MacDonald "well enough to walk," stuffed $300 into his pocket, loaded him onto a Lear Jet with a doctor and a nurse, and shipped him off to San Francisco and dumped him at the offices of the city's AIDS Foundation. The nurse and doctor walked out and left the volunteer staff to figure out what to do with him. He's condition was so bad, he was unable to lift his head. The AIDS foundation was able to get MacDonald admitted to San Francisco's General Hospital where his condition continued to worsen.
San Francisco General's Dr. Mervyn Silverman was furious. "I've never seen anything like it before," he told reporters. "It's unconscionable to do this to a patient, especially a patient in serious condition." A Shands spokeswoman claimed that MacDonald didn't need hospital treatment, but outpatient treatment instead, and said that shipping him off to San Francisco — even though he came to them from Vero Beach, Florida — was "a real humanitarian thing to do." They also claimed that MacDonald was ambulatory when he left Shands, and that he worsened sometime after leaving. "AIDS is a disease where your condition changes," the Shands spokeswoman said. San Fransisco Mayor Dianne Feinstein denounced the dumping and demanded that Florida Gov. Bob Graham investigate. A Florida Health Department official would later admit, "We are having problems in Florida because medical professionals are reluctant to provide care because they know so little about AIDS. We are seeing people take any opportunity within the law to avoid providing care." The state, however, found no evidence of legal wrongdoing. MacDonald died in San Francisco, a medical outcast, sixteen days later. San Francisco General sent Shands Hospital a bill for $6,627.12, which Shands refused to pay.
TODAY'S BIRTHDAY:

Jóhanna Sigurðardóttir: 1942. When she became Iceland's first female Prime Minister in 2009 following more than a year of public protests over Iceland's handling of the financial crisis, she broke yet another important barrier by becoming the world's first open lesbian head of government. The LGBT community around the world cheered, but Sigurðardóttir had no time for celebrations. Her plate was full with the collapse of the island nation's entire banking system and the stock exchange losing some 90% of its value. She renegotiated Iceland's payment of bank deposits to holders in Netherlands and Britain — much to the outrage of Icelandic taxpayers, which rejected the deal in a 2010 referendum with a resounding 93% against and 2% in favor. A second round of negotiations also went down to defeat before Iceland's voters in 2011 with 60% against and 40% for. Meanwhile, the arduous process of revising the country's constitution produced one of Sigurðardóttir's few victories, when voters approved it in a 2012 referrendum with significant margins. In September 2012, she announced that she would not seek re-election in the upcoming elections. She retired from politics when the new government took office in May 2013.
Jóhanna has been in a Registered Partnership with Jónína Leósdóttir since 2002. When Iceland enacted its marriage equality law in 2010, Jóhanna and Jónína became among the first to convert their legal partnership into a marriage.
If you know of something that belongs on the agenda, please send it here. Don't forget to include the basics: who, what, when, where, and URL (if available).
And feel free to consider this your open thread for the day. What's happening in your world?
The Daily Agenda for Thursday, October 3
Jim Burroway
October 3rd, 2013
TODAY'S AGENDA:
Pride Celebrations This Weekend: Asheville, NC; Cumbria, UK; Dallas, TX (Black Pride); Ft. Worth, TX; Little Rock, AR; Miami Beach, FL (Hispanic Pride); Orlando, FL.
Other Events This Weekend: Gay Days Disneyland, Anaheim, CA; Out on Film, Atlanta, GA; MIX Copenhagen Film Festival, Copenhagen, Denmark; AIDS Walk, Dallas, TX; Key West Bear Fest, Key West, FL; AIDS Walk, New Hope, PA; Tampa International Gay and Lesbian Film Festival, Tampa, FL.
TODAY IN HISTORY:
Hollywood Production Code Changed to Allow Films Dealing with Homosexuality: 1961. There were a number of rather risque films coming out of Hollywood in the early days, risque, at least, according to Catholic clergy and middle-American sensibilities. To counter the growing noises coming from the country's moral finger-waggers (not to mention legislators in 37 states who were busy introducing a patchwork of movie censorship bills) Hollywood enlisted a moral finger-wagger of its own, William H. Hays, to head the Motion Picture Producers and Distributors of America (MPPDA). Hays promptly promulgated what came to known as "The Hays Code" which, for the next thirty years, more or less dictated what would and most certainly would not be displayed on America's movie screens. Number four on Hays's list of "Don'ts" was "any inference of sex perversion," which, when strictly enforced, meant absolutely no portrayal of gay men or women, or even any hint of any bending of gender roles. (Also banned by the code: "Miscegenation" (at number six) and "Ridicule of clergy" (number ten). "Willful offense to any nation, race or creed" came in last at number eleven, even though the race stipulation rarely enforced.)
If the MPPDA certified that a film met the standard, it was given an MPPDA seal of approval, which assured theater owners that the film would pass muster with squeamish audiences. If it failed, it was sent back to the studios for edits or canned altogether. Some films were produced outside the studio system and beyond the reach of the MPPDA, but their distribution tended to be severely lmited. But by the 1950s, studios began to test the code's limits, and by the end of the decade, Billy Wilder's Some Like It Hot became a smash hit even though United Artists didn't bother to obtain the MPPDA seal. Between 1958 and 1961, several popular films (Pit of Loneliness, Suddenly Last Summer, Devil's Advocate, Victim and A Taste of Honey are just a few) dealt with anti-gay prejudices or had gay characters.
As the sixties opened, with Elvis appearing on Ed Sullivan and the sexual revolution just around the corner, it was obvious that the MPPDA either needed to adapt its aging code to modern sensibilities or fade into complete irrelevancy. And so on October 3, 1961, the MPPDA announced a revision to its three decade old code: "In keeping with the culture, the mores and the values of our time, homosexuality and other sexual aberrations may now be treated with care, discretion and restraint," the MPPDA announced. To which Hollywood gossip columnist Hedda Hopper replied, "Well, all I've got to say is that our producers shouldn't have any trouble with casting." Children's Hour and Advise and Consent were released soon after the change was announced.
Congressman Pleads No Contest For Soliciting a Teen Male Prostitute: 1980. Rep. Bob Bauman (R-MD) had a history of voting for anti-gay bills in Congress. He voted twice to deny federal funds to lawyers dealing with gay rights itsues, and he backed a "family protection bill" that would have explicitly legalized discrimination in housing and employment based on sexual orientation. He was one of the brightest stars of the far right, serving as chairman for the American Conservative Union. But on this date in history, Bauman was charged by D.C. police for "soliciting sex from a sixteen-year old boy." It turns out he had a habit of cruising gay bars in Washington, D.C., a habit he blamed entirely on alcohol. A judge bought his story and accepted his not guilty plea in exchange for entering a six-month alcohol rehabilitation course. Voters in his district didn't buy it though. Despite the Ronald Reagan-led Republican landslide in November, Bauman lost his Congressional seat, and his wife walked out the following June.
In 1986, he wrote his memoir, The Gentleman from Maryland, not because he wanted to tell his story but because he was broke. He wrote that his downfall was orchestrated by the Carter administration, House Speaker "Tip" O'Neill and a Maryland senator who considered him a potential rival. As for himself, he told one interviewer, "I still don't like being gay. If I had my druthers, I wouldn't be gay." But he did begin to accept himself and, for a while in the mid-1080s, tried to organize a conservative gay rights organization. That effort fell apart when other gay Republicans refused to go public or write checks to support the group. (Some would, however, donate smaller amounts in cash because it couldn't be traced.) Bauman is now an attorney for the Sovereign Society, a group which provides expatriation services for Americans looking for offshore tax havens.
TODAY'S BIRTHDAY:
Gore Vidal: 1925-2012. Okay, I mean seriously. Where does one begin? I guess you can start with his writing: his 1946 novel Williwaw
, written when he was 21, was a a success, but not nearly as notorious as his second one two year later. The City and the Pillar
(dedicated to "J.T." in an oblique reference to James Trimble III, Gore's first love why died on Iwo Jima) was the first major novel to deal directly with male homosexuality — so directly that Orville Prescott, The New York Times book critic, refused to allow the Times to review Vidal's next five books. Vidal managed to work around the Times's boycott by publishing several mysteries under the pseudonym of Edgar Box. He worked on the script for the film Ben-Hur
, including adding a gay subtext to the relationship between Messala and Ben-Hur (played by Charlton Heston, who was oblivious to the gay references). Over the course of his life, Vidal published thirty-one novels and story collections, eight plays, fourteen screen-plays (including the infamous 1979 cult classic Caligula
), and countless essays on whatever subject that struck his fancy — and his fancy was struck by an unusually wide variety of topics.
But as famous as he was for his writing, he was probably just as famous — and maybe even moreso — for his public appearances, for which Gore could always be counted on to say something shocking. Most famous of his public appearances, perhaps, came in 1968 when ABC Nes invited Gore and William F. Buckley, Hr. to provide political analysis during the Republican and Democratic conventions. It was during one of those discussions, carried live on national TV, that Gore responded to Buckley's complaint about "pro-Nazi" protesters with, "As far as I'm concerned, the only sort of pro-crypto-Nazi I can think of is yourself." An obviously livid Buckley then replied, "Now listen, you queer. Stop calling me a crypto-Nazi, or I'll sock you in the goddamn face and you'll stay plastered." The Gore and Buckley feud continued to play out in competing essays in Esquire and in court where they sued each other for libel.
When Gore died in 2012, many obituaries identified him as either gay or bisexual. If he were alive, he would have loudly railed against pinning an identity on him. He hated the very idea of identity, particularly a gay one, believing that they were inherently false. He believed more in the ninetheenth-century concept which saw sex and sexuality as simply something one does, and he had no patience whatsoever for those who sought to build an identity — let alone a movement — over something called gay. In that way, he had much in common with anti-gay activists who believe that the very concept of "orientation" is some sort of a homosexual plot to change the world. And yet, Gore's own promiscuous pansexuality — he said that he had had more than a thousand liaisons before the age of 25 — underscored his own comfort with ignoring the constraints that others would put on him. And yet, he was also an iconoclast's iconoclast: he maintained a loving, loyal and long-term relationship with his partner, Howard Austen, for fifty-two years until Austen died in 2003. Gore said that the secret to their longevity was that they only had sex once, in the beginning, and then no more. He explained it this way: "It's easy to sustain a relationship when sex plays no part & impossible, I have observed, when it does."
35 YEARS AGO: Jake Shears: 1978. He was born in Arizona, but grew up north of Seattle on San Juan Island. When he turned fifteen, he sought out Dan Savage for advice on whether he should come out to his parents. Savage gave him what he later called the worst advice he has ever given:
And after he told me everything I was like: "Oh, they know. They're just waiting for you to tell them. You should tell them. Just come out to them. They're waiting. They're ready." And he came out to them and they didn't know and it was a big disaster and they threatened to pull him out of school and they were really angry and so he called me. I had a radio show and he called me and I got him off the air and got his mother's phone number and called my mother and gave my mother Jake's mother's phone number and had my mom call him mom and yell at her. And it helped, but yeah, I gave him so really shitty advice.
(Savage now says that "not everybody is in a position where that is wise or safe and we have to tell these gay teenagers to take a cold, hard look at who their families are and where they live before they take that step." But this isn't about Savage, it's about Shears.)
When Jake was nineteen, he traveled to Lexington, Kentucky to meet up with a former classmate, and that's where he met Scott Hoffman (better known by his stage name, Babydaddy). They hit it off immediately, and that turned into Shears's second great turning point in his life. They move to New York the following year, where they immediately immersed themselves into the city's gay nightlife. In 2000, they formed the Fibrillating Scissor Sisters and began performing in underground clubs. When Ana "Ana Matronic" Lynch joined the duo in 2001, they dropped the word "Fibrillating" from their name and began performing as the Scissor Sisters. They were soon joined by Derik "Del Marquis" Gruen (see Aug 31) on lead guitar and Patrick "Paddy Boom" Seacor on drums, the band's token male heterosexual. In 2002, the Sisters cut a single, "Electrobix" which proved to be less popular than its B-side, a cover of Pink Floyd's "Comfortably Numb."
That got the attention of major record labels, and by 2003 they were recording for Polydor. They proved popular in Britain, but their success in America was thwarted by conservative radio programmers and Wal-Mart, then the largest music seller in the country. Wal-Mart, in particular, objected to the song "Tits On the Radio," which they described as a "snarling, swaggering attack on conservatism," and demanded the band record a "clean" version. The band refused.
In 2010, Shears contributed a video to Dan Savage's "It Gets Better" project, where he talked about the abuse he suffered in high school after coming out, and how he channels those memories into his energetic performances today. Last year, Scissor Sisters went on a world tour in support of their latest album, Magic Hour. While performing in North London in October, the Sisters announced that they would be taking an indefinite hiatus.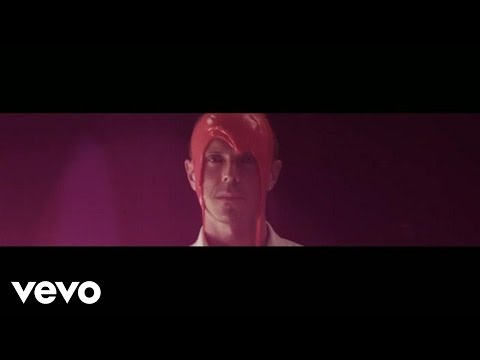 If you know of something that belongs on the agenda, please send it here. Don't forget to include the basics: who, what, when, where, and URL (if available).
And feel free to consider this your open thread for the day. What's happening in your world?
The Daily Agenda for Wednesday, October 2
Jim Burroway
October 2nd, 2013
TODAY'S AGENDA:
Pride Celebrations This Weekend: Asheville, NC; Cumbria, UK; Dallas, TX (Black Pride); Ft. Worth, TX; Little Rock, AR; Miami Beach, FL (Hispanic Pride); Orlando, FL.
Other Events This Weekend: Gay Days Disneyland, Anaheim, CA; Out on Film, Atlanta, GA; MIX Copenhagen Film Festival, Copenhagen, Denmark; AIDS Walk, Dallas, TX; Key West Bear Fest, Key West, FL; AIDS Walk, New Hope, PA; Tampa International Gay and Lesbian Film Festival, Tampa, FL.
TODAY IN HISTORY:
Baltimore Police Arrest 162 in Bar Raid: 1955. At 200 N. Gay Street — an appropriate address if there ever was one — stood the Pepper Hill Club, a nightclub popular with gay people. Because of its reputation, the Pepper Hill Club quickly became a target for the city's vice squad. At 11:00 p.m., Lt.Byrne and officer Edgar Kirby stopped in to check on the club, looked around, then left. Less than an hour later, police descended on the club and arrested all 162 patrons, employees and owners for "lewd behavior," which consisted of male couples hugging, dancing and kissing. "We were met by a human wall," Sgt. Hyman Goldstein later testified. "We found complete disorder, and in the rear of the place there was no light at all. Back there we found several couples." He also testified that most of those arrested were from Washington. "We have received word that Washington police are conducting a drive on homosexuals; apparently some of them are coming to Baltimore for their entertainment."
The raid, which was billed as "the largest night club raid ever conducted in Baltimore," took place in direct contravention of police policy. Just a few weeks earlier, police had conducted a mass raid at a straight nightclub, and outrage over that raid led police commissioner James Hepbron to ban mass raids. And so when the courts acquitted nearly everyone in the Pepper Hill case — only five were convicted of disorderly conduct — Circuit Judge James K. Cullen sharply reprimanded the police department for the mass arrests. Commissioner Hepbron agreed with the judge and promised that it wouldn't happen again, saying that the department's policy against wholesale arrests would be "reiterated, re-emphasized and, if necessary, re-enforced." The following year, the state legislature passed what became known as the "Pepper Hill Law" which formally outlawed mass arrests during bar raids.
Ugandan Tabloid Outs LGBT People Under the Headline, "Hang Them!": 2010. Seemingly out of nowhere, an obscure Ugandan tabloid, Rolling Stone (no relation to the U.S. publication with the same name) published what they said would be the first part of a four part series exposing one hundred LGBT citizens in Uganda. The first installment included the call to "hang them" on the front cover and over the article itself, and featured the faces, addresses and employers of a number of LGBT Ugandans, including LGBT rights activist David Kato and retired Anglican bishop Christopher Senyonjo on the front cover.
This latest development occurred just as it seemed that the tempest over Uganda's proposed Anti-Homosexuality Bill (also known as the "Kill the Gays" bill, thanks to its death penalty provision) was starting to quieten down. In the face of international outcry, the Ugandan government had been trying to figure out a way out of the mess, and by late 2010, it seemed that the bill had been safely sidelined in a Parliamentary committee until the Rolling Stone cover story threatened the uneasy peace.  Uganda's Media Council moved swiftly to order Rolling Stone to shut down after discovering that the tabloid had not properly registered with the authorities.
The tabloid complied, but resumed publishing again on November 1 with a second installment of its outing series. This time, the publication was much more sinister, with reporters apparently obtaining photos and other information from profiles of LGBT Ugandans posted on dating web sites. With each publication, more evidence emerged that the tabloid, which carried virtually no advertising, was receiving support from anti-gay sources. Strong circumstantial evidence suggests that anti-gay pastor Martin Ssempa was a driving force behind Rolling Stone's activities. Sexual MinoritiesUganda quickly obtained a temporary court order barring Rolling Stone from outing individual private persons in Uganda. Two months later, the court made that injunction permanent,  and awarded each of the plaintiffs 1,500,000 Uganda Shillings (US$650) for damages, plus court costs.
But by then the damage was done. David Kato, the attorney and LGBT-rights activist whose image appeared on the front cover of that first Rolling Stone "Hang Them" issue and who led the court case against Rolling Stone, was found bludgeoned to death in his home in Kampala.
TODAY'S BIRTHDAY:
Annie Leibovitz: 1949. "My mother and father took photographs and made eight-millimeter home movies when I was growing up, but I didn't start taking pictures myself until the late Sixties when I was studying at the San Francisco Art Institute," she explained in her 2006 monograph, A Photographer's Life: 1990-2005
. She further developed her photography skills while on a kibbutz in Israel in 1969, When she returned to the U.S. in 1970, she became staff photographer for Rolling Stone, quickly rising to chief photographer from 1973 to 1983. While she is known as a portraiture artist, she took her favorite photos while doing reportage, particularly when she was concert-tour photographer for the Rolling Stones in 1975.
While she liked that work, her personal style of reportage was distinct from photo-journalism. "I'm not a journalist," she wrote. "A journalist doesn't take sides, and I don't want to go through life like that." Her point of view took her all over the world, including the Sarajevo siege in 1993 and the world's capitals to photograph kings, queens and celebrities. It's hard to pick one photo as a perfect example of her intimate style — the touching photos that she took of her lover Susan Sontag on her death bed are particularly poignant — but the most iconic photo perhaps is the 1980 portrait of John Lennon and Yoko Ono that appeared on the cover of Rolling Stone. It turned out that Leibovitz would be the last person to professionally photograph John Lennon on that fateful December day: Lennon was murdered five hours later outside his apartment building in New York City.
In 2001, Leibovitz became a mother for the first time at the age of 52, but the years following would prove to be difficult for her. She spent most of 2004 taking care of Sontag, who was dying of myelodysplastic syndrome which evolved into leukemia. Sontag died the following December. Leibovitz's father died six weeks later. Editing the photos for A Photographer's Life: 1990-2005 was an important part of her grieving process. "I would go into (her workshop) every morning… and cry for ten minutes or so and then start working, editing the pictures. I cried for a month. I didn't realize until later how far the work on the book had taken me through the grieving process."
Her grieving wasn't over: her mother died in 2008, and in 2009 Leibovitz fell into serious financial difficulties. She borrowed $15.5 million, using the rights to all of her photographs as collateral. The New York Times< tried to figure out how an artist of such renown could be in such financial trouble. It cited several personal issues, including the recent loss of her father, mother, and Sontag, who died in 2004, and a costly renovation of her townhouses in Greenwich Village. Eventually she was able to negotiate her way through her financial problems and retain control of her work.
In 2011, she published her latest book Pilgrimage
, which probably represents her most personal work to date, even though there are no people in the book. She began photographing the pictures for it while dealing with her financial struggles in 2009. She decided to go to places where she had no agenda, no assignment, no requirements from clients. Instead, she chose locations and subjects that meant something to her: Emily Dickinson's house, Niagara Falls, Sigmund Freud's couch. "I have a bit of a feeling that I've had it with people," she told The New York Times. "But you don't ever get away from people, really. And these are pictures of people to me. It's all we have left to represent them. I'm dealing with things that are going away, disappearing, crumbling. How do we hold on to stuff?"
If you know of something that belongs on the agenda, please send it here. Don't forget to include the basics: who, what, when, where, and URL (if available).
And feel free to consider this your open thread for the day. What's happening in your world?
The Daily Agenda for Tuesday, October 1
Jim Burroway
October 1st, 2013
TODAY IN HISTORY:
Denmark Begins Registering Partnerships: 1989. Axil and Eigil Axgil made world history when they became the first gay couple to enter into a Registered Partnership in Copenhagen, after 40 years together. The Axgils, who had been living under the same surname (an amalgamation of their given names) for 32 years, were among ten couples registered that day when Denmark became the first country in the world to provide legal recognition for same-sex couples.
While the new law provided many of the rights and obligations of marriage, Registered Partnerships remained a second class institution by omitting adoption rights, artificial insemination availability, or religious wedding ceremonies in state-run Lutheran Churches. In 1996, Registered Partnerships were extended to Greenland. Several bills which would provide full marriage equality have been debated in the Folketing over the past several years, with the most recent bill being rejected by the ruling coalition in June 2010, but the Folketing did decide to extend adoption rights to Registered Partnerships a month later.
In July of 2012, the Folketing approved a bill legalizing same-sex marriage by a vote of 85-24. The law took effect on July 15. Axil and Eigil didn't live to see full marriage equality in Denmark; Eigel passed away in 1995 and Axel joined him in 2011.
TODAY'S BIRTHDAY:
George Cecil Ives: 1867. The Sacred Band of Thebes, the army of ancient Thebans instituted in 387 B.C., was an elite force of 150 pairs of male lovers. The theory went that soldiers would fight harder and better if they were defending a lover. The Sacred Band met its end fifty years later when the rest of the Theban army fled the forces of Philip II of Macedonia at the battle of Chaeronea. The Sacred Band, instead of fleeing, fought to its death. And so when, in 1897, the German-English poet, writer, and early gay-rights campaigner decided to found a secret society for gay men, he named it the Order of Chaeronea in honor of the brave Sacred Band.
George Ives was already well connected with England's gay scene, having probably had a brief fling with Oscar Wilde followed, later, with a brief affair with Lord Alfred Douglas. Wilde's sensational run-in with the law, which dominated the papers of London in 1895, undoubtedly had an affect on Ives. After Wilde was released from prison, he wrote Ives, that he believed that a more humanitarian climate may slowly emerge. "I have no doubt we shall win, but the road is long, and red with monstrous martyrdoms," Wilde wrote. "Nothing but the repeal of the Criminal Law Amendment Act would do any good." Ives was ready to take on the work of changing society and laying the grounds for repeal, but he couldn't convince Wilde to join him in what he called the "Cause." Wilde, his health broken from two years at hard labor, had already given his measure of martyrdom. We don't know how many other people Ives managed to enlist into the "Cause," but we do know that some of the members included the Uranian poets Charles Kains Jackson and John Gambril Nicholson, the Rev. Samuel Elsworth Cottam (an Anglican priest who published a gay magazine called Chameleon), and the eccentric Catholic priest and occult expert Montague Summers.
Ives's Order was influenced greatly by the Aesthetic movement — of which Wilde was but one very visible proponent — which mixed philosophy, idealism and art as part of what Wilde's biographer, Neil McKenna, described as "a new gospel of Beauty." Members of the Order of Chaeronea observed an elaborate system of rituals, ceremonies, seals, codes, passwords, and a calendar dating from the year of the Battle of Cheronea (1897 was written as C2235). New members swore that "you will never vex or persecute lovers," and that "all real love shall be to you as sanctuary."
In 1914, Ives co-founded the British Society for the Study of Sex Psychology with Edward Carpenter and Magnus Hirschfeld, to promote the scientific study of sex and with it a more rational attitude toward sexual matters. Ives was very interested in the penal reform movement, and wrote several articles and lectures on the subject. When he died in 1950, he left behind a large archive covering his lfie and work, including 122 volumes of diaries 45 volumes of scrapbooks, the latter consisting of clippings on such topics as sensational crimes, penal methods, cross-dressing, homosexuality and cricket scores. His diaries have been a treasure trove of information for historians examining the early gay rights movement in England. His papers were purchased in 1977 by the Harry Ransom Research Center at the University of Texas at Austin.
If you know of something that belongs on the agenda, please send it here. Don't forget to include the basics: who, what, when, where, and URL (if available).
And feel free to consider this your open thread for the day. What's happening in your world?
The Daily Agenda for Monday, September 30
Jim Burroway
September 30th, 2013
TODAY'S BIRTHDAY:
Truman Capote: 1924. He taught himself to read and write before he entered his first year at school. When he was about ten years old, he submitted his first short story, "Old Mrs. Busybody," to the Mobile Press Register for a children's writing contest. Capote later remembered, "I began writing really sort of seriously when I was about 11. I say seriously in the sense that like other kids go home and practice the violin or the piano or whatever, I used to go home from school every day, and I would write for about three hours. I was obsessed by it." He remained the lifelong friend of author Harper Lee, who was a neighbor in Monroeville, Alabama. "Her father was a lawyer," he remembered, "and she and I used to go to trials all the time as children. We went to the trials instead of going to the movies." Those trials not only influenced Lee's book, To Kill a Mockingbird, but also helped lead to Capote's greatest literary triumph, In Cold Blood.
His first novel however, was autobiographical; 1948′s Other Voices, Other Rooms
told the story of a thirteen-year-old boy living in rural Alabama who was dealing with his emerging homosexuality. He described it as "an attempt to exorcise demons, an unconscious, altogether intuitive attempt, for I was not aware, except for a few incidents and descriptions, of its being in any serious degree autobiographical. Rereading it now, I find such self-deception unpardonable." Other Voices, Other Rooms
remained on The New York Times bestseller list for nine weeks. Everything about the novel was scandalous, including the Harold Halma photo of him on back of the dust jacket, which was considered rather homoerotic for 1948. The Los Angeles Times complained that he looked "as if he were dreamily contemplating some outrage against conventional morality." Which he probably was. He relished the controversy.
He remained busy for the next decade, adapting novels for Broadway and churning out articles for The New Yorker. Then he struck gold again in 1958 with his collection, Breakfast at Tiffany's: A Short Novel and Three Stories
. The title tale introduced the character of Holly Golightly, who became one of Truman's most beloved characters. But the real turning point came with his 1966 "nonfiction novel," In Cold Blood
. It took him four years to write the book about the murder of a wealthy farmer, his wife and two children in Holcomb, Kansas. The acclaimed book brought a new style of storytelling to true events, and it launched Capote to full-on celebrity status. That same year, he threw the Black and White Ball in New York, which has gone down as one of the most legendary parties of the twentieth century. While he was famous for being a literary genius, he was also, increasingly, famous for being famous and for being among the famous. He was a regular fixture at Studio 54 and on the talk show circuit.
He loved the limelight, although it did take its toll. In the 1970s, he sank into drug and alcohol abuse, which got in the way of working on his epic novel, Answered Prayers. He bragged about it often, but years went by without any sign of the work. He finally adapted portions of it for a series of short stories in Esquire. The second of those stories, "La Côte Basque 1965," would make him personal non grata among the Jet Set, with its salacious details of the personal lives of William S. Paley and Babe Paley, who had been among his close society friends. It was seen as a betrayal of confidences among Capote's friends, and two more short stories resulted in Capote's being cut off from the high society he craved. He died in 1984 of liver cancer at the home of Joane Carson, the ex-wife of TV host Johnny Carson. His royalties continued to support his partner Jack Dunphy until his death, and then went toward establishing a literary prize in honor of Newton Arvin, a former boyfriend, author and professor whose life was ruined when he was fired from Smith College for being gay.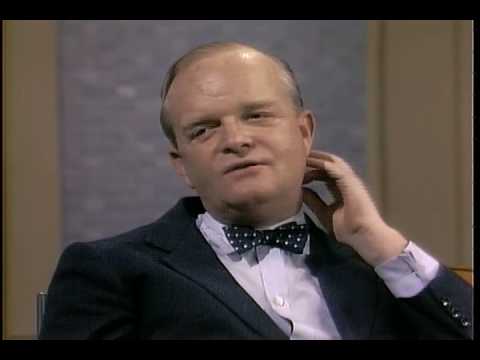 Johnny Mathis: 1935. Chances are the last time you heard one of his songs was on television or in film, where his music is capable of setting just the right mood or sense of nostalgia. While he is frequently described as a romantic singer, his first love was jazz. It was during a performance at The Blackhawk club in San Francisco that he caught the attention of Columbia Records' jazz producer George Avakian, who sent a telegram to the head office, "Have found phenomenal 19-year-old boy who could go all the way. Send blank contracts." While Mathis enjoyed singing, the opportunity posed something of a dilemma for the San Francisco State College student: the track and field star was about to try out for the 1956 Olympics in Melbourne, Australia. He had to decide: the Olympics or a recording session. It was one or the other; it couldn't be both. After consulting with his father, Mathis chose the recording career.
His first album Johnny Mathis: A New Sound In Popular Song, was a jazz album. It didn't sell well. His second album, produced by Mitch Miller, focused on soft, romantic ballads backed by the Ray Conniff Orchestra. That would prove to be the signature Mathis sound. In Late 1956, he recorded his two most popular songs, "Wonderful! Wonderful!" and "It's Not For Me To Say," followed soon by "Chances Are," which hit Number 1 on the Billboard chart. By by the end of the 1950s, hit singles were no longer his forte; his strength was as an album artist. Heavenly, released in1959, hit #1 in the Billboard album chart and went multi-platinum. A year earlier, he released Johnny's Greatest Hits, the first ever Greatest Hits album in music history, spent 491 consecutive weeks on the Billboard top 100 album charts, earning him a spot in the Guinness Book of World Records.. At one point, he had five albums on the Billboard charts simultaneously. His last #1 single was 1978′s "Too Much, Too Little, Too Late," a duet he recorded with Deniece Williams.
Mathis, who never married, managed to keep his personal life out of the public eye. Maybe the fact that he had been an Olympic-calibre athlete helped to keep some of the rumors at bay. Nevertheless, the rumors were out there, which he acknowledged in a 1982 interview with Us Magazine, where he was quoted as saying "Homosexuality is a way of life that I've grown accustomed to." But when he started receiving death threats because of that interview, he prevailed on Us Magazine to retract the statement. In 2006, Mathis again acknowledged his sexuality, saying that his reticence on the topic was "generational."
If you know of something that belongs on the agenda, please send it here. Don't forget to include the basics: who, what, when, where, and URL (if available).
And feel free to consider this your open thread for the day. What's happening in your world?
The Daily Agenda for Sunday, September 29
Jim Burroway
September 29th, 2013
TODAY'S AGENDA:
Pride Celebrations This Weekend: Belgrade, Serbia (cancelled!); Willemstad, Curaçao.
AIDS Walks This Weekend: Ann Arbor/Ypsilanti, MI;Lansing/East Lansing, MI; San Diego, CA.
Other Events This Weekend: Folsom Street Fair, San Francisco, CA.
TODAY IN HISTORY:
New York TV Station Airs "Homosexuality, A Psychological Approach": 1956. The pioneering WRCA-TV (now WNBC) aired an award-winning weekly panel discussion program called "The Open Mind," hosted by Richard Heffner. It is probably the longest running program still on the air today with its original host, now for American Public Television. In August, Heffner hosted the first televised discussion on the East Coast on homosexuality (see Aug 4). Despite the obvious prejudices, the program was relatively evenhanded and balanced — as balanced as a program like this could be where people were talking about another group of people who weren't in the room. Heffner opened this program with a re-cap of the previous program, and the response that it generated
Our panel tried to distinguish between that homosexual activity which harms society and that which does not. And the point was made that our legal attitude towards homosexuality often does not reflect medical opinion, for the law frequently considers it a crime, a crime to be punished rather than a problem to be treated. Now, of course, we touched on many other aspects of homosexuality as well. And from your response to our program it was obvious that a good many of you felt precisely as we did; that we have here a problem that affects us all; affects us as parents and as good citizens concerned with our nation's mental health. And that his problem should and can be discussed openly and freely. Many of your letter contained questions concerning the cause of homosexuality, its origins, particularly in childhood, its treatment, and the preventative measures that can be taken by the parent.
What's most fascinating about this program is how closely the discussion mimics the messaging coming out of the ex-gay movement today, nearly than sixty years later. It is as though the ex-gay movement is frozen in time to an earlier era, free from the nettlesome knowledge that the mental health professions have picked up in the intervening six decades.
And what did the mental health professions believe before the subsequent six decodes of research? To answer that, this program's panel consisted of Dr. Philip Polatin of the New York Psychiatric Institute, and Dr. Harry Bakwin, President of the American Academy of Pediatrics, who had written extensively about psychological issues in children, including, if not altogether accurately, homosexuality ("The condition occurs in white children of all nationalities but is rare in the Negro," he would write a year later.) In response to the question of how homosexuals became homosexuals. Bakwin opened which what he called the "constitutional cause":
There is a small but quite definite group of children in whom I think this is an inborn deviation. These children, from the earliest childhood, boys particularly, dress up on the clothes of the opposite sex. They posture like members of the opposite sex. They experiment with cosmetics. You know, we see these as children, but we don't know what becomes of them as adults. These are termed by the psychiatrist "transvestites". And the psychiatrist doesn't consider the transvestite and the homosexual as necessarily the same.
Apparently knowing that Polatin didn't care much for the idea of inborn homosexuality, Bakwin threw the question over to Polatin, who acknolweged that "we have an entirely different view":
We don't in any way ignore the possible factor of the constitutional element, but we, working with homosexuals or other sexual deviates, find that the early parent-child relationship bears a greater relationship to the development to this condition than other factors. For example, we find that one of the most common expressions of difficulty is the aggressive, dominant, controlling mother and a very passive, meek, compliant father. So that the boy, in the development of his psychological life, identifies with a parent of the opposite sex rather than with a parent of the same sex. Because we know that in the course of psychological growth there is the normal period of what we call "the latency period" or "the homosexual period" between the ages of about six and 12, in which little boys play with each other. They play the Hardy Boys game. They have games in groups. And little girls play together themselves. And they indulge in feminine activities, playing with dolls and with cooking utensils and they want to help mother. In other words, gradually they are beginning to identify themselves with the parent of the same sex, so that at the age of puberty when there is a tremendous psychological and physiological upheaval, they now become men if they are boys, and they now become women if they are girls, and then they can go out like father did or like mother did into the world and seek for themselves a mate on a heterosexual level. The homosexual has somehow or other become fixed or limited in his development at the immature level of psychological growth.
Heffner turned the question back to "constitutional" homosexuality ("and by that you mean congenital," Heffner clarified). Polatin agreed that it may be possible but considered it rare. Bakwin placed a bit more emphasis on genetic possibilities, but even he preferred to emphasize "other factors," which he likened to the "soil" in which a child's sexuality takes root:
BAKWIN: I would emphasize other factors. I think the soil is different. Of course the parental reaction to different children is different. Parents are different toward their children just as they're different toward their friends. And I don't think that's generally appreciated. A certain objectivity. And so it isn't the same parent for each child. However, I think also the soil is different. And I think there is a difference in susceptibility of different individuals toward this deviation. Now, I think given this soil, given an unhappy home, given a child who is exposed to an aggressive adult, that under those circumstances if the adult is of the same sex, this child may fall prey to this particular deviation. This was brought out in a very interesting study by Greco and Wright some years ago. They studied a group of homosexual boys and also studied a group of control children. And they found that in these homosexual boys that had commonly been exposed to an experience during a period when they were unhappy, to a sex experience with an individual of the same sex in whom they had faith, in whom they had confidence. And I think it's sort of a non-specific unhappiness, plus the chance meeting with some aggressive adult of the same sex, that plays a major role.

POLATIN: Yes.

BAKWIN: And the difference in the soil, and there's a difference in susceptibility.

POLATIN: Yes. Well, that's just it. I want to emphasize that. I think what Dr. Bakwin says is correct, that many homosexuals have been seduced, so to speak, in the pre-adolescent phase. But often when we study these people the soil has been right. Because we know many perfectly healthy, well-integrated, mature people who have been seduced in the pre-adolescent phase and who somehow or other have come through it unscathed and unscarred and function perfectly well. So that he soil is different in these people who are exposed to older homosexual fantasy.

HEFFNER: Well, are you putting your emphasis, Dr. Bakwin, on some traumatic experience, some single experience?

BAKWIN: Usually not a single experience. Usually repeated experiences, according to the studies and the literature.

HEFFNER: And something outside of the individual rather than inside?

BAKWIN: No, I would say first a fertile soil. Second, unhappy surroundings. And third, the chance meeting with an aggressive adult.
The topic soon turned to prevention. Bakwin's advise was fairly general: just make sure the child has "a happy home." Also:
I think if a child shows homosexual tendencies that he should go, if he's a boy, say, to a coeducational school. I don't think he should be sent to a school simply for boys. I think he's much better off when exposed to members of the opposite sex. I don't know what else one can do.
Polatin, on the other hand, was full of suggestions:
The father cannot shirk his responsibilities. He should take the boy with him fishing, tennis, all the activities which a man indulges in. The Boy Scouts, the minister, the priest, the rabbi play a role in this process of identification with the male, with a man. And a girl, too. The mother must take an active role with this little girl because she has to be a woman. And to permit the little child to be with her when she is cooking or baking or cleaning and have the little child participate. I've heard so many children who say, "I was never permitted to do any housework. My mother treated me like a queen. I wasn't permitted to engage in any of these activities, and I miss it". So that these are important.
For a fascinating look at how 1950s television handled the topic, you can see the entire half-hour program and transcript in the Open Mind's archives here.
If you know of something that belongs on the agenda, please send it here. Don't forget to include the basics: who, what, when, where, and URL (if available).
And feel free to consider this your open thread for the day. What's happening in your world?
The Daily Agenda for Saturday, September 28
Jim Burroway
September 28th, 2013
TODAY'S AGENDA:
Pride Celebrations This Weekend: Belgrade, Serbia (cancelled!); Columbia, SC; Cottonwood/Sedona, AZ; Johannesburg, South Africa; Moab, UT; Richmond, VA; Willemstad, Curaçao.
AIDS Walks This Weekend: Ann Arbor/Ypsilanti, MI; Chicago, IL; Indianapolis, IN; Jackson, MI; Jacksonville, FL; Lansing/East Lansing, MI; Mt. Pleasant, MI; San Diego, CA; Seattle, WA; Wilmington/Rehoboth, DE.
Other Events This Weekend: Queer Lisboa 17 Film Festival, Lisbon, Portugal; Folsom Street Fair, San Francisco, CA.
TODAY IN HISTORY:
A Same-Sex Marriage in Nevada: 1877. The LGBT acronym that we often toss about reflects the fact that we today understand ourselves as though we were measured along two distinct axis. The first axis (the L/G/B one) speaks of the gender of those to whom we are attracted; this defines us as gay, straight, or somewhere in between. The second axis (often lamented as the silent "T" by transgender advocates), describes how we see ourselves: we are male or female, and for most of us (cisgenders) our self-understanding of our gender matches our bodily appearance; for a few (transgenders), it doesn't. Taken together, these two sets of descriptions — of one's sexual orientation and gender identity as separate categories — have been adequate for most of us to describe who we are as sexual beings.
But notice what those descriptions do: they also describe states of being rather than things we're doing. And this is a very modern way of thinking. Until very recently, one was much more defined — and one's available life choices were much more restricted — according to one's gender role, which defined who one is according to what one does and vice versa. And until fairly recently, it was madness to consider that the two could be seperable. And so gender roles went like this: the male gender role meant that men wore men's clothing and cut their hair, they left the home every day to make a living, and they loved and/or married women. The female gender role meant that women kept the house, did the cooking, raised the children, wore dresses and petticoats, and they loved and/or married men.
Because there was no option to separate out one's sexual orientation, gender identity, or career aspirations from one's gender role, it gets very complicated when we try to assign historical figures into today's modern categories. There are countless stories of women who, in order to pursue career paths that would be closed to them (and this would include just about everything besides teaching, nursing and domestic work), take on the male gender role simply because they couldn't do what they wanted to do as women (see July 25 for one possible example). We have far fewer examples of men taking the female gender role for similar reasons, but that is probably because there were far fewer career restrictions for men. But we also find examples of both men and women adopting the opposite gender role when entering what would otherwise be a same-sex relationship. Not everyone did this, but when they did, their examples are much trickier to understand: are we seeing a straight relationship with a transgender person, or are we seeing a gay or lesbian relationship where one adopts an opposite gender role in order to facilitate the relationship?
Today's story illustrates that very question. On September 28, 1877, Sarah Maud Pollard, as Samuel M. Pollard, married Marancy Hughes in Tuscarora, Elko County, Nevada Territory. My friend Homer Thiel, a Tucson archaeologist and historian, wrote about that marriage in a guest post a few years ago:
Sarah Pollard was born in 1846 in New York, the daughter of a middle class merchant family. After working in a shoe factory in Massachusetts and sewing shirts in New York, she headed west to Colorado in the 1870s. She caused a stir because of her masculine appearance. Around 1876 she moved to Nevada and took up wearing male clothing in order to find work and she started calling herself "Sam." She met young Marancy Hughes, born in 1861 in Missouri, and actively courted her. Hughes' family hated Pollard and the couple eloped on September 28, 1877.

They were happily married for six months, and then Marancy broke the secret. The small silver-mining town of Tuscarora, Nevada was transfixed by the story. The matter ended up in court and after Marancy testified, a dramatic re-union took place. Stories about the troubled marriage were carried in newspapers across the country (even appearing in a New Zealand paper). The couple broke up two more times, before Marancy moved on to a marriage with a man in 1880.
Pollard's story appears to have had a happy ending:
Sarah moved to Minnesota to start a new life by 1883, working by herself on a farm. The story of her successful farming career again made national newspapers, which noted she wore a bloomers-type outfit while plowing. By the 1890s she had met a woman named Helen Stoddard, a schoolteacher who was born in 1864 in Vermont. In later census records Helen was listed as her partner or companion. Sarah died in 1929, and Helen paid for her arrangements at a local funeral home, the owners puzzling over the relationship of the two women.
If all we knew about Pollard was restricted to the events in Nevada, we would be left with an open question: Was she lesbian or was he transgender? But as the second half of the story reveals, the question itself was mistaken. What she did in Nevada was adopt a male gender role which allowed her to do male things: make a living and marry a woman. But a decade later, the evidence strongly suggests that she decided to forget about gender roles and just live — she farmed (a man's job), wore bloomers while plowing (a woman's garment; pants would have been much more practical), presented herself with a female name, and became a partner to a female schoolteacher — with Helen apparently maintaining a more traditionally female gender role but with Sarah's gender role being flexible. No wonder the funeral home's owners were puzzled by the relationship.
55 YEARS AGO: Three Tulane Students "Role A Queer": 1958. It was in the wee hours of Saturday morning when three bored Tulane University Students decided to go to the French Quarter to "roll a queer," the popular term in those days for picking out a fag, beating him up, and taking his money. They went to Cafe Lafitte In Exile, where they met Fernando Rios, a twenty-six year old tour guide from Mexico City. John S. Farrell, 20 and the group's ringleader, met up with Rios in an alley, while the other two students, David Drennan, 19, and Alberto Calvo, 20, hid at the alley's entrace to prevent an escape. Farrell later claimed that Rios "made an indecent proposal," although other witnesses said Rios refused Farrell's advances and tried to hail a cab. Either way, Farrell, hit Rios, took his wallet, and left Rios in the gutter. Rios died without regaining consciousness. Docters testified that both his eyes were blackened, there were severe bruises and fractures on his skull, nose and mouth, and he had received a bruising blow to his liver.
Meanwhile, the three students went to Calvo's room and proceeded to brag to Calvo's roommate, George Meyer. The four then burned the contents of Rios's wallet, except for the $40 dollars they found. (That would be about $325 today.)
The next day, reports of Rios's death was in the papers and on the radio, and thanks to the trio's bragging, word of their adventures spread around campus. They decided that they had no choice but to turn themselves into police, but they did so with two caveats: they would claim that Rios propositioned them, and they would claim that they didn't plan to rob him. The second point was key because Louisiana law defined murder as either the intentional killing of a person, or the unintentional killing of someone while robbing them. So their story went like this: Rios came on to Farrel, Farrell just decked him. No robbery, no murder. As for how they ended up with Rio's $40, they had a story for that. As an afterthought, Ferrell went back later and got the wallet. So now the robbery took place in a separate incident after Rios was assaulted, not during it. Their lawyer even told the jury that when Farrell found out Rios had died, he was so contrite that he had left the stolen money in a church's poor box. "The three boys are guilty of nothing worse than bad conduct," the lawyer said.
The combination of a 1958 version of the gay panic defense, combined with full-blown animosity toward Rio's perceived sexuality (there was no evidence presented during the trial to suggest that Rios was actually gay) and nationality (the Mexican government, controversially, retained an attorney to witness the proceedings) had its desired effect on the jury. The twelve white men found all three defendants not guilty. When ONE magazine reported the lamentable details to its readers, it asked,
How many more times must the innocent die and the guilty go free before the unsubstantiated claim of an "indecent proposal" ceases to be on alibi for robbery and murder?
[Source: "Dal McIntire" (pseudonym). "Tangents: News and Reviews." ONE 7, no. 3 (March 1959): 13-15.]
US Civil Service Refuses To Meet With Washington Mattachine Society: 1962. Frank Kameny and Jack Nicholes founded the Mattachine Society of Washington, D.C., in 1961, soon after Kameny's appeal of his 1957 firing by the U.S. Army's Map Service was rejected by the U.S. Supreme Court. The federal government's ban on employment of gays and lesbians was firmly in place, but Kameny didn't let a small thing like the Supreme Court stop him from demanding the lifting of the ban. In 1962, the MSW requested a meeting with the U.S. Civil Service Commission to discuss the federal employment ban, but in a letter dated September 28, 1962, they were turned down cold:
UNITED STATES· CIVIL SERVICE COMMISSION

Washington 25, D.C.

Sep 28 1962

Mr. Bruce Schuyler, Secretary
The Mattachine Society of Washington
P. O. Box 1032
Washington 1, D.C.

Dear Mr. Schuyler:

Your letter of August 28, 1962 and attachments relating to the purposes of the Mattachine Society of Washington have been read with interest. It is the established policy of the civil Service commission that homosexuals are not suitable for appointment to or retention in positions in the Federal service. There would be no useful purpose served in meeting with representatives of your Society.

Sincerely yours,

(signed)
John W. Macy, Jr.
Chairman
Lifting the ban would remain one of MSW's highest priorities for the next thirteen years. When MSW began picketting for gay rights in 1965, the Civil Service Commission was one of their targets (see Jun 26). But it would take another ten years before the Civil Service Commission would finally end the ban (see Jul 3). In 2009, Frank Kameny received a formal apology from the openly gay director of the Office of Personnel Management, the modern-day successor to the Civil Service Commission.
If you know of something that belongs on the agenda, please send it here. Don't forget to include the basics: who, what, when, where, and URL (if available).
And feel free to consider this your open thread for the day. What's happening in your world?
The Daily Agenda for Friday, September 27
Jim Burroway
September 27th, 2013
TODAY'S AGENDA:
Pride Celebrations This Weekend: Belgrade, Serbia; Columbia, SC; Cottonwood/Sedona, AZ; Johannesburg, South Africa; Moab, UT; Richmond, VA; Willemstad, Curaçao.
AIDS Walks This Weekend: Ann Arbor/Ypsilanti, MI; Chicago, IL; Indianapolis, IN; Jackson, MI; Jacksonville, FL; Lansing/East Lansing, MI; Mt. Pleasant, MI; San Diego, CA; Seattle, WA; Wilmington/Rehoboth, DE.
Other Events This Weekend: Queer Lisboa 17 Film Festival, Lisbon, Portugal; Folsom Street Fair, San Francisco, CA.
TODAY IN HISTORY:
Six men pilloried in London for Homosexuality: 1810. In early 19th century Britain, the penalty for homosexuality was death. If a judge felt lenient, he might instead sentence the accused to stand time at the pillory. The September 27, 1810 entry in the Annual Register describes the pillorying of six members of what we might describe today as a gay hangout known as the Vere Street Club. That description goes like this:
Such was the degree of popular indignation excited against these wretches, and such the general eagerness to witness their punishment, that, by ten in the morning, the chief avenues from Clerkenwell Prison and Newgate to the place of punishment were crowded with people; and the multitude assembled in the Haymarket, and all its immediate vicinity, was so great as to render the streets impassible. All the windows and even the very roofs of the houses were crowded with persons of both sexes; and every coach, waggon, hay-cart, dray, and other vehicles which blocked up great part of the street, were crowded with spectators.

The Sheriffs, attended by two City Marshals, with an immense number of constables, accompanied the procession of the Prisoners from Newgate, whence they set out in the transport caravan, and proceeded through Fleet-street and the Strand; and the Prisoners were hooted and pelted the whole way by the populace. At one o- clock four of the culprits were fixed in the pillory, erected for and accommodated to the occasion, with two additional wings, one being allotted for each criminal; and immediately a new torrent of popular vengeance poured upon them from all sides. The day being fine, the streets were dry and free from mud, but the dfect was speedily and amply supplied by the butchers of St. James's-market. Numerous escorts of whom constantly supplied the party of attack, chiefly consisting of women, with tubs of blood, garbage, and ordure from their slaughter-houses, and with this ammunition, plentifully diversified with dead cats, turnips, potatoes, addled eggs, and other missiles, the criminals were incessantly pelted to the last moment. They walked perpetually round during their hour [the pillory swivelled on a fixed axis]; and although from the four wings of the machine they had some shelter, they were completely encrusted with filth.

Two wings of the Pillory were then taken off to place Cooke and Amos in the two remaining ones, and although they came in only for the second course, they had no reason to complain of short allowance, for they received even a more severe discipline than their predecessors. On their being taken down and replaced in the caravan, they lay flat in the vehicle; but the vengeance of the crowd still pursued them back to Newgate, and the caravan was so filled with mud and ordure as completely to cover them.

No interference from the Sheriffs and Police officers could refrain the popular rage; but notwithstanding the immensity of the multitude, no accident of any note occurred.
The six men were relatively lucky. Depending on the ferocity of the crowd, death at the pillory wasn't out of the question. The pillory was formally abolished in England in 1837.
40 YEARS AGO: Rolling Stone Reports on San Francisco's "Lavender Panthers": 1973. San Francisco in 1973 may have been seen as a tolerant haven for gay people, but that's was only relatively speaking when compared to much of the rest of the country. For all of its "tolerance," more than 60 anti-gay assaults and beatings had occurred over the past summer, with two dozen since August 1. Rev. Ray Broshears, a gay Pentecostal evangelist told Rolling Stone about one horrific crime the previous January:
"One of our own [Gay Activist Alliance] members was murdered early this year," he says. "This boy was beaten and his unconscious body placed on the Sunset Tunnel streetcar tracks. He was left to be hit by a train." Police records acknowledge that 19-year-old David Hart Winters was struck and killed by a streetcar late one night last January. The coroner's report shows that he had been beaten before his death."
Broshears himself was severely beaten by four teenagers outside his church, leaving him with partial nerve control loss in his left arm. That beating occurred on the Fourth of July, after he had called the police to complain about some teenagers who were setting off fireworks in a lot next door. Rather than deal with the problem, police simply told the youths who had ratted them out. Police were so indifferent, or worse — often accusing  assault victims of sexually soliciting or provoking their attackers. Consequently, most victims didn't bother to file a report. Add to that, three gay-affirming churches and two gay bars had burned over the summer, with arson either suspected or determined in all of those cases. So Broshears formed the Lavendar Panthers and took to streets:
Each evening, several of the Panthers (on a rotating schedule) drive the group's VW bus to parts of the city that sport a concentration of gay bars, restaurants, baths and clubs. They concentrate on the popular Upper Market-Castro Street area, where most of the beatings have taken place. …

"When we spot trouble, we all jump out of the van and run toward the attackers, blowing police whistles and shouting. Usually, we startle the attackers enough that they take off," explains one patrol member. "In a couple of situations, we've had to hit them over the head and show them a taste of their own medicine. The fact that we're gay doesn't mean we can't and won't fight back."
The Lavender Panthers conducted self-defense martial-arts workshops and firearms training, distributed police whistles so people could sound an alarm if they were attacked or saw one in progress, and recommended that gay people carry cans of red spray paint to use as mace. The Lavender Panthers maintained their patrols in San Francisco for about a year before disbanding.
Two weeks after the Rolling Stone article appeared, TIME magazine published its own write-up.
[Source: Bill Sievert. "Lavender Panthers Protect Gays." Rolling Stone (September 27, 1973): 7.]
If you know of something that belongs on the agenda, please send it here. Don't forget to include the basics: who, what, when, where, and URL (if available).
And feel free to consider this your open thread for the day. What's happening in your world?
The Daily Agenda for Thursday, September 26
Jim Burroway
September 26th, 2013
TODAY'S AGENDA:
Pride Celebrations This Weekend: Belgrade, Serbia; Columbia, SC; Cottonwood/Sedona, AZ; Johannesburg, South Africa; Moab, UT; Richmond, VA; Willemstad, Curaçao.
AIDS Walks This Weekend: Ann Arbor/Ypsilanti, MI; Chicago, IL; Indianapolis, IN; Jackson, MI; Jacksonville, FL; Lansing/East Lansing, MI; Mt. Pleasant, MI; San Diego, CA; Seattle, WA; Wilmington/Rehoboth, DE.
Other Events This Weekend: Queer Lisboa 17 Film Festival, Lisbon, Portugal; Folsom Street Fair, San Francisco, CA.
TODAY'S BIRTHDAY:
Shirley Willer: 1922. Her childhood was hard. Her father, a respected judge in Chicago, was also an alcoholic and violent abuser. When Shirley was nine, her mother packed up and left, taking Shirley and her younger sister with her. As Shirley got older, she managed to scrape enough money together to go to nursing school, where she learned about other women who shared some of the same romatic desires she did. When she told her mother that she was a leasbian, her mother went out and purchased a copy of Radclyffe Hall's The Well of Loneliniess, a remarkably understanding act for a woman in the 1940s.
Willer's oversized personality matched her physicality. She was heavyset with short cropped hair and tailored clothing, all of which made her "butch" — a term she hated for its stereotypical role-playing connotations. "Because I was heavy," she later explained, "I looked much better in tailored clothes." Her appearance got her trouble with the police one night while she was headed to a gay bar. "Just the assumption that I was gay was justification enough for one policeman to pick me up by the front of my shirt and slap me back and forth. He called me names, the same ones they used now. 'You god-damned pervert. You queer. You S.O.B.' … I was so angry at the policeman I could have killed him! I wasn't frightened; I was angry! He had no right to do that to me! and that's been my attitude all my life. They have no right!"
After watching a male nurse die after horrible treatment at a Catholic hospital because he was gay, Willer was driven to become an advocate for gay rights. "Barney's death probably had a great deal to do with my aggressiveness," she said. She and five other women talked about forming a group, but they dropped it after deciding it was too dangerous, given the political climate of the McCarthy era. But by the late 1950′s, Willer began hearing about other homophile groups around the country, including a chapter of the Daughters of Bilitis in New York City. So she decided to mov to the Big Apple in 1962. Upon arrival, she wrote to the DOB chapter, and Marion Glass answered with details about their next meeting. Willer and Glass met at that meeting and quickly became lovers and partners. The two turned out to be perfect complements to each other: Glass was as thoughtful as Willer was brash. Together, with Glass serving as Willer's mentor and advisor, Willer become the chapter's president in 1963, and three years later she was elected the national president of DOB.
Willer's passion as DOB president was in travelling across the country planting as many DOB chapters as possible. She was aided in that effort through the generosity of an wealthy closeted lesbian, known only as "Pennsylvania," who wanted to contribute to DOB anonymously. Del Martin and Phyllis Lyon, co-founders of the original Daughters of Bilitis group in San Francisco, were among the very few who had met "Pennsylvania." Lyon remembered, "She was so nervous when we started talking about lesbians… up until then, she had been very poised and sophisticated, but when we started talking about lesbians she couldn't even look at us. She started blushing and fidgeting."
But over a five year period, "Pennsylvania" wrote more than $100,000 in checks of $3,000 each, made out to differnt DOB members each time. Those checks, in turn were turned over to the national organization with Willer being the conduit through whom those checks flowed. "Pennsylvania's" money was first used to turn the DOB's newsletter The Ladder into a a slick, professionally typeset magazine available on newsstands. She also funded the establishment of new DOB chapters across the country, along with Willer's travel expenses to get them started. Willer said, "There wasn't an operating chapter of the Daughters that didn't receive at least six thousand dollars to put toward a building fund or toward office expenses or toward publications. … Nobody was supposed to talk about our benefactor or what she did. And this woman will never take credit for her contribution to the movement, which amounted to more than one hundred thousand dollars. But she does have the satisfaction of being able to go down the street and see a couple of guys or a couple of girls walking hand in hand, and seeing the Mafia lose control of the gay bars, of seeing homosexuality become much more acceptable."
But Willer's traveling in those pre-cell phone/pre-Twitter/pre-text message days meant that members of already existing chapters weren't able to contact her when problems arose. In 1968 when Philadelphia police raided a popular lesbian bar, the local DOB chapter could't reach Willer to coordinate a response. The resulting inaction led to the fracturing of Philadelphia's homopbile movement and the closure of DOB's chapter there (see Aug 7). Another sticking point was the DOB's official position against picketing, a controversial position which put Willer, who wanted to see more direct action in the organization, in a no-win position. "This split between those who wanted to make noise and those who wanted to do things quietly affected me very directly," she recalled in 1989. "During the second half of the 1960s, I was more and more at odds with the official position of DOB."
It was increasingly clear that for the local chapters to thrive, they needed the freedom to respond quickly without having to wait for approval from the national organization, particularly when the local chapters wanted to act outside of the DOB's restrictive one-size-fits-all policies. Marion Glass (under the pseudonym Meredith Grey) proposed a massive reorganisation in the August 1968 issue of The Ladder. Under this proposal, all DOB chapters would be autonomous and the national organization's sole role would be limited to publishing The Ladder. But there was a hitch: the change would require the approval of the membership, and that issue of The Ladder still had no announcement of where that year's national DOB Convention would be held. When the DOB's finally convened their biennial convention in Aurora, Colorado, the short notice meant that only fifteen members showed up. With so few members on hand to make such a momentous decision, the group decided to defer until the next biennial convention, which wouldn't occur until 1970.
Frustrated by the delay, Willer decided not to stand for re-election as the Daughters' national president. She also withdrew from gay activism altogether, and with her witdrawal, "Pennsylvania's" dollars stopped flowing as well. Two years later, the DOB did finally vote to disband its national organization and set all of its individual chapters free. But by then, it was too late. Only a few DOB chapters remained, and The Ladder only had another couple of years before it too went belly-up. Meanwhile, Willer and Glass retired to Key West, Florida, where they ran a rock shop for tourists and became involved with the growing local LGBT community. Willer died on New Years Eve in 1999.
[Sources: Del Martin and PHyllis Lyon. "Shirley Willer (1922-1999)." In Vern L. Bullough's Before Stonewall: Activists for Gay and Lesbian Rights in Historical Context
(Binghamton, NY: Harrington Park Press, 2002): 203-205.
Eric Marcus. Making History: The Struggle for Gay and Lesbian Equal Rights: 1945-1990. An Oral History
(New York: HarperCollins, 1992): 127-135.
Marcia M. Gallo. Different Daughters: A History of the Daughters of Bilitis and the Rise of the Lesbian Rights Movement
(New York: Carroll & Graf, 2006). ]
If you know of something that belongs on the agenda, please send it here. Don't forget to include the basics: who, what, when, where, and URL (if available).
And feel free to consider this your open thread for the day. What's happening in your world?
The Daily Agenda for Wednesday, September 25
Jim Burroway
September 25th, 2013
TODAY'S AGENDA:
Pride Celebrations This Weekend: Belgrade, Serbia; Columbia, SC; Cottonwood/Sedona, AZ; Johannesburg, South Africa; Moab, UT;  Richmond, VA; Willemstad, Curaçao.
AIDS Walks This Weekend: Ann Arbor/Ypsilanti, MI; Chicago, IL; Indianapolis, IN; Jackson, MI; Jacksonville, FL; Lansing/East Lansing, MI; Mt. Pleasant, MI; San Diego, CA; Seattle, WA; Wilmington/Rehoboth, DE.
Other Events This Weekend: Queer Lisboa 17 Film Festival, Lisbon, Portugal; Folsom Street Fair, San Francisco, CA.
TODAY IN HISTORY:
J. Edgar Hoover's Personal Interest in Gay Movements Revealed: 1984. An earlier cache of secret files detailing FBI surveillance on gay people had been released two years earlier (see Sep 9), but that release offered only a small glimpse of the magnitude of governmental spying. It would take an ACLU lawsuit on behalf of the International Gay and Lesbian Archives (now the ONE National Gay and Lesbian Archives) for the more important cache to be released under the Freedom of Information Act. That later release consisted of more than 5,800 papers, most of it very boring details of gay pride picnics and parades, and photocopies of magazines that were publicly sold on newsstands. Most documents focused on the Mattachine Society and ONE Magazine, the first openly gay magazine in America.
But one interesting set of papers revealed J. Edgar Hoover's interest in the gay movement. According to a memo dated January 26, 1956, the Los Angeles field office had been asked to check on the November 1955 issue of ONE, which talked about gay people who worked for Time and The New Yorker. The LA field office concluded that the articles statement was "baseless" and recommended that "no reply be made."
But scrawled in handwriting below the typewritten recommendation was the sentence, "I think we should take this crowd and make them 'put up or shut up'." Markings indicated that the handwritten statement was made by Hoover's chief aide and lifelong special "friend" Clyde Tolson. Hoover and Tolson worked closely together in the day, ate all their meals together in the evening, were seen socializing in nightclubs, and took vacations together. When Hoover died in 1971, Tolson inherited Hoover's estate, and accepted the flag that draped Hoover's coffin. Tolson's grave is just a few discrete yards away from Hoover's in Congressional Cemetery.
Hoover also weighed in on the 1956 memo. Next to Tolson's recommendation to keep the case files open and continue investigating was another inscription. "I concur," it read, with the single letter "H" underneath. The next day, a telegram went to the Los Angeles office. "You are instructed to have two mature and experienced agents contact Freeman (the pseudonym for the article's author), in the immediate future and tell him the bureau will not countenance such baseless charges appearing in this magazine, and for him to either 'put up or shut up'." It was signed, simply, "Hoover."
TODAY'S BIRTHDAY:

Pedro Almodóvar: 1952. Born in a small town in La Mancha, the trajectory of his life was rather unremarkable in the late Franco era. He went to Catholic boarding school in preparation for the priesthood, but instead found his education in the local cinema. In 1967, he moved to Madrid with the goal of becoming a film director, but since Franco had just closed the National School of Cinema, Almodóvar got a job at the state telephone company where he worked for the next twelve years. But they weren't wasted years; he also became involved with the underground experimental theater and cinema, learning his craft using a Super-8 camera he bought from his first paycheck from the phone company.
His first feature film didn't come until 1980. Pepi, Luci, Bom y Otras Chicas del Montón (Pepi, Luci, Bom and Other Girls on the Heap) was filmed on a shoestring budget by a team of volunteers working on the weekends. He later described the film as "full of defects. When a film has only one or two, it is considered an imperfect film, while when there is a profusion of technical flaws, it is called style. That's what I said joking around when I was promoting the film, but I believe that that was closer to the truth." Seventeen more films followed, most of them celebrating the sexy exhilaration of modern Spain. International fame came with Women on the Verge of a Nervous Breakdown, which established Almodóvar as a "women's director" for his ability to solicit powerful performances from his actresses, which has brought about comparisons to George Cukor. It also introduced the world to Spanish actor Antonio Banderas. Banderas was featured again in 1990′s Tie Me Up! Tie Me Down!, a controversial film for its sadomasochistic theme which earned a controversial X-rating in the U.S.
The decade's end brought increasing critical acclaim, with 1999′s All About My Mother (with Penélope Cruz) earning an Academy Award for Best Foreign Language Film, 2002′s Talk to Her winning an Oscar for Best Original Screenplay and a Golden Globe for Best Foreign Language Film, and 2009′s Broken Embraces (this time starring Penélope Cruz) and 2011′s The Skin I Live In (starring Antonio Banderas) earning Golden Globe nominations. His latest film, I"m So Excited, came out last summer to mixed reviews.
If you know of something that belongs on the agenda, please send it here. Don't forget to include the basics: who, what, when, where, and URL (if available).
And feel free to consider this your open thread for the day. What's happening in your world?
The Daily Agenda for Tuesday, September 24
Jim Burroway
September 24th, 2013
TODAY IN HISTORY:
"Your Elongated Protruberance": 1826. In May of 1826, Thomas Jefferson Withers, a twenty-two year old law student known to his friends at South Carolina College as Jeffrey, wrote to his dear friend, James Hammond, 18, a letter which is both playful and quite frank about the physical nature of their relationship (see May 15). Hammond responded on June 3, but that letter appears to have been lost. Instead, what we do have is a follow-up letter from Withers which allude to that letter, which Withers praised for having "too much honesty of purpose" and in which Hammond, apparently, weighed the pros and cons of marriage. Withers's reply to Hammond on September 24 went like this:
Your excellent Letter of 13 June arrived … a few weeks since … Here, where anything like a systematic course of thought, or of reading, is quite out of the question — such system as leaves no vacant, idle moments of painful vacuity, which invites a whole Kennel of treacherous passions to prey upon one's vitals … the renovation of spirit which follows the appearance of a friend's Letter — the diagram of his soul — is like a grateful shower from the cooling fountains of Heaven to reanimate drooping Nature. Whilst your letters are Transcripts of real–existing feeling, and are on that account peculiarly welcome — they at the same time betray too much honesty of purpose not to strike an harmonious chord in my mind. I have only to regret that, honesty of intention and even assiduity in excition [?] are far from being the uniform agents of our destiny here– However it must, at best, be only an a priori argument for us to settle the condemnation of the world, before we come in actual contact with it. This task is peculiarly appropriate to the acrimony of old age — and perhaps we had as well defer it, under the hope that we may reach a point, when 'twill be all that we can do–

l fancy, Jim, that your elongated protruberance –your fleshen pole — your [two Latin words; indecipherable] — has captured complete mastery over you — and I really believe, that you are charging over the pine barrens of your locality, braying, like an ass, at every she-male you can discover. I am afraid that you are thus prostituting the "image of God" and suggest that if you thus blasphemously essay to put on the form of a Jack — in this stead of that noble image — you will share the fate of Nebuchadnezzar of old. I should lament to hear of you feeding upon the dross of the pasture and alarming the country with your vociferations. The day of miracles may not be past, and the flaming excess of your lustful appetite may drag down the vengeance of supernal power. — And you'll "be dam-d if you don't marry "? — and felt a disposition to set down and gravely detail me the reasons of early marriage. But two favourable ones strike me now — the first is, that Time may grasp love so furiously as totally [?] to disfigure his Phiz. The second is, that, like George McDuffie, he may have the hap-hazzard of a broken backbone befal him, which will relieve him from the performance of affectual family-duty — & throw over the brow of his wife, should he chance to get one, a most foreboding glooming — As to the first, you will find many a modest good girl subject to the same inconvenience — and as to the second, it will only superinduce such domestic whirlwinds, as will call into frequent exercise rhetorical displays of impassioned Eloquence, accompanied by appropriate and perfect specimens of those gestures which Nature and feeling suggest. To get children, it is true, fulfills a department of social & natural duty — but to let them starve, or subject them to the alarming hazard of it, violates another of a most important character. This is the dilemma to which I reduce you — choose you this day which you will do …
Hammond would indeed choose to marry, and through his wife he became the owner of a 10,000 acre plantation and 220 slaves. In fact, that young man of "flaming excess" and "lustful appetites" would, according to his own diaries, exercize his libido on three teenage nieces, a slave who bore him several children, and his own teenage daughter. And yet he served as Congressman, Governor and Senator for South Carolina, and became one of the South's most prominent moralists and defenders of slavery. "I firmly believe," he said while Governor, "that American slavery is not only not a sin, but especially commanded by God through Moses, and approved by Christ through his apostles." Hammond invented the phrase "Cotton is King" during a Senate floor debate, and he argued that every society needed a lower caste in order to provide the luxeries that marked high civilization.  Hammond's arguments in support of the "peculiar institution" were highly influential, leading ultimately to his state becoming the first in the South to secede at the start of the Civil War.
Withers also married, in 1831, and he reached a measure of prominence as a journalist and "nullifier," a lawyer and as a judge of the South Carolina Court of Appeals. He represented his county in South Carolina's secession Convention, and South Carolina as a Senator in the Provisional Confederate Congress. He was also a signatory to the Confederate Constitution, but resigned from his Senate seat and returned to South Carolina in 1861. His estate was destroyed in the war, and he died, "a professed infidel," of dysentary in November, 1865.
South Carolina law carried the death penalty for sodomy until 1869, when the death penalty was abolished for all crimes except murder. A follow-up law in 1872 imposed a five year prison term and/or a fine of $500.
[Source: Martin Duberman. "'Writhing Bedfellows': 1826." Journal of Homosexuality 6, no. 1 (1981): 85-101. Also available online here.]
Prominent Psychiatrist Calls for National Center to Treat Homosexuality: 1967. Dr. Charles Socarides, clinical assistant professor at Albert Einstein College of Medicine gave a lecture at a meeting at the National Institute of Mental Health, describing homosexuality as "condition of certainly epedemological proportions" and calling for the establishment of a national center for its research and treatment. "There is no place — hardly any place, I would say, in the United States — where a homosexual can go and say: I am a homosexual. I need help."
Socarides been angling to establish himself as the nation's leading authority on homosexuality for quite some time. Earlier that year, he had appeared on CBS's notorious hour-long special program "The Homosexuals" (see Mar 7). In his NIMH lecture, he described homosexuality as a product of the "Pre-Oedipal" stage (according to psychoanalytic theories of development) — generally before the age of three — which was earlier than the generally accepted age in classical theories of sexual development. Socarides contended that his proposed theory would also hold up for "fetishism, transvestitism, sexual masochism, and exhibition," and would lead to what he called a "Unified Theory of Sexual Perversion." Socarides placed the burden of a homosexual's development on his mother. "The homosexual's mother is domineering and tyrannnical," he said. "The best way to describe her is as a crushing mother that will not allow the child to achieve his orn autonomy." He later added, "I don't want to blame Mother for everything, but it comes down to this."
Socarides described the NIMH as "ideally constituted" to set up a treatment and research center for homosexuality. "Such a national center will be started by one of the Western governments, and I hope it is here. … A comprehensive program is needed to diminish, reverse, and prevent this tragic human condition that involves such large numbers of the population.
Socarides's suggesting was never adopted. Instead, the NIMH announced four days later the formation of a task force to recommend a research program on human sexuality, with a special focus on homosexuality. The twelve-member panel included professionals from the fields of psychiatry, psychology, law, sociology, anthropology and clergy. UCLA's Dr. Evelyn Hooker (see Sep 2), whose groundbreaking research on homosexuality found that gay people weren't inherently mentally disturbed (see Aug 30), was tapped to chair the panel. In 1969, that panel would release its report urging the descriminalization of homosexuality nationwide (see Oct 2). Socarides would become a bitter critic of the American Psychatric Association's 1973 decision to remove homosexuality from its list of mental disorders (see Apr 9). In 1992, he co-founded of the National Association for Research and Therapy of Homosexuality (NARTH), which continues to advocate for the "curing" of gay people of their "pathology."
[Sources: Jean M. White. "Center to Treat Homosexuals Urged." The Washington Post (September 25, 1967): A3.
Unsigned. "Task Force to Study Sexuality." The Washington Post (September 29, 1967): A2.]
Mass Shooting in Gay Bar Kills One, Injures Six: 2000. Ronald Edward Gay spent his entire life hearing jokes about his surname. A former Vietnam vet, he become an alcoholic and drug abuser, and had just been divorced for the sixth time. His children changed their last names, he claimed, to escape the jokes. So when he finally had had enough, he decided to turn it around and take it out not on his tormentors, but on those who he believed had ruined his name. On September 24, 2000, the fifty-three-year-old drifter walked into the Backstreet Cafe in Roanoke, Virginia, pulled a 9mm handgun from his black trench coat and opened fire. One of the bar's patrons, Anna Sparks, described the terror. "The guy was standing there with a trench coat on, and the gun was going pop, pop, pop, pop, pop, and people were falling over everywhere, trying to get behind booths. He just stood there for a couple of seconds, then lowered the gun and walked out like nothing had happened." When the shooting spree ended, Danny Lee Overstreet, 43, was dead in a pool of blood and six others were injured, one critically.
Gay had been at a different bar earlier that night asking where the city's nearest gay bar was, telling patrons he wanted to shoot some gay people. One person gave him directions and then called the police, who arrived at the Backstreet Cafe shortly after the shooting. They found Gay about two blocks away. "He said he was shooting people to get rid of, in his term, 'faggots,'" Lieutenant William Althoff of the Roanoke police told reporters. Gay told authorities that he became obsessed with fulfilling four "missions": to stop corruption, to stop communism, the bring all Vietnam vets "out of the mountains", and to stop the spread of AIDS by forcing all gay people to move to San Francisco. Gay pleaded guilty to first-degree murder and six malicious wounding charges and on July 23, 2001 was given four life sentences.
"There Are No Homosexuals In Iran": 2007. Iran's President Mahmoud Ahmadinejad was in New York for the opening of a United Nations General Session when he made a side trip to Columbia University for a controversial speaking engagement. Some feared that Columbia would give the Ahmadinejad an open platform to spout his Holocaust-denying views unchallenged, but those fears evaporated when Columbia President LEe Bollinger's opening remarkes blasted him as "a petty and cruel dictator" for imprisonong and executing gay people, academics and journalists. "I doubt you will have the intellectual courage to answer these questions," Bollinger said before Ahmadinejad took the podium. "I do expect you to exhibit a fanatical mind-set."
Bollinger's expectations were met, as Ahmadinejad fielded questions from Bollinger and the audience. When asked about the death penalty that Iran imposed on gay people, Ahmadinejad tried to turn the subject to drug smugglers. But when pushed on the question by theacting dean of the School of International and Public Affairs John Coatsworth, Ahmadinejad gave his now-famous answer: " Iran, we don't have homosexuals like in your country. In Iran, we do not have this phenomenon. I don't know who has told you we have that." Ahmadinejad's answer was greeted with jeers, outrage, and howls of laughter.
Those comments came just a few months after photos made the rounds on the Internet of two teenage boys who were hanged after being found guilty of homosexual acts. Just two months after Ahmadinejad's talk at Columbia, an Iranian member of Parliament said that gays in Iran deserved to be executed or tortured. We assume he was speaking hypothetically.
If you know of something that belongs on the agenda, please send it here. Don't forget to include the basics: who, what, when, where, and URL (if available).
And feel free to consider this your open thread for the day. What's happening in your world?
The Daily Agenda for Monday, September 23
Jim Burroway
September 23rd, 2013
TODAY'S BIRTHDAY:
George C. Wolfe: 1954. The playwright and director grew up in Frankfort, Kentucky, where he first pursued his theater interests in high school. After college, he taught for several years in Los Angeles in New York, and earned an MFA in dramatic writing and musical theater at New York University. He began to gain national attention for the 1991 musical Jelly's Last Jam, a story about jazz musician Jelly Roll Morton, which received eleven Tony nominations. In 1993, he directed Tony Kushner's Angels in America: Millennium Approaches, which won a Tony for best play that year. He also directed the sequel Perestroika the following year.
In 1995, Wolfe created Bring In 'da Noise, Bring In 'da Funk at the Off-Broadway New York Shakespeare Festival/Public Theater, and took it to Broadway the following year. The musical tells the story, through tap dance, video montages, and commentary, of Black history from slavery to the present. The New York Times called it "beautiful and the dancing exuberant, but Funk is serious business, with vicious, funny send-ups of Uncle Tomism in Hollywood." Bring In 'da Noise received nine Tony nominations; the production won four Tony's, including Wolfe's for Best Direction of a Musical.
Wolfe continues to direct plays, including Tony Kushner's Caroline, or Change and a 2011 Broadway revival of Larry Kramer's The Normal Heart, which won a Tony for Best Revival.
If you know of something that belongs on the agenda, please send it here. Don't forget to include the basics: who, what, when, where, and URL (if available).
And feel free to consider this your open thread for the day. What's happening in your world?
The Daily Agenda for Sunday, September 22
Jim Burroway
September 22nd, 2013
TODAY'S AGENDA:
Pride Celebrations This Weekend: Peterborough, ON.
AIDS Walks This Weekend: Calgary, AB; Charlottetown, PE; Corner Brook, NL; Dryden, ON; Edmonton, AB; Flint, MI; Grand Prairie, AB; Guelph, ON; Halifax, NS; Nanaimo, BC; Oklahoma City, OK; Portland, OR; Red Deer, AB; St. John, NB; St. Johns, NL; Saskatoon, SK;  Toronto, ON; Truro, NS; Vancouver, BC; Victoria, BC; Windsor, ON; Winnipeg, MB.
Other Events This Weekend: Best Buck in the Bay Rodeo, La Honda, CA; Queer Lisboa 17 Film Festival, Lisbon, Portugal; OctoBEARfest, Munich, Germany; International Queer Festival, St. Petersburg, Russia.
TODAY IN HISTORY:
Senator Lashes Out at "Wreckers and Destroyers": 1954. In the past decade, we've seen each successive election year bring with it worse examples of character assassination, blatant bold-faced lies, and other examples of negative campaign tactics than ever before. Each time, it just seems to get worse, and we often wish we could turn back the clock to a more innocent and civil time when Americans could always find a way to get along regardless of their differences. You know, like in the 1950s.
Yeah, like in the 1950s, when Sen. Joseph McCarthy (R-WI) was labeling his political enemies radical communists and "sexual perverts." And when Sen. Everett M. Dirksen (R-IL), who was then serving as the chairman of the National Republican Senatorial Committee for the upcoming 1954 mid-term elections, declared during a meeting of 1,100 Republican women that "never were the destroyers and traitors in government so busy" as during the 20 years of Democratic rule from 1933 to 1953. He told the women that since then, Republicans like himself and McCarthy (who was Dirksen's political ally during the previous four years) were left to root out "the wreckers and destroyers, the security risks and homosexuals, the blabbermouths and drunks, the traitors and saboteurs."
It is important to note though that ten years later, Sen. Dirksen, who by then was Senate Minority Leader, played a crucial role in delivering enough Republican votes to break  an 83-day filibuster by southern Democrats and pass the Civil Rights Act of 1964. The press hailed Dirksen's selfless bipartisanship for making possible one of the Johnson Administration's signature pieces of legislation. Some things never change, but other things do.
Gay Man Saves President Ford's Life: 1975. President Gerald Ford was in San Francisco to deliver a luncheon speech to a foreign affairs group at the St. Francis Hotel. Outside, Oliver Sipple, former Marine and Vietnam veteran, was in a crowd of about 3,000 people waiting for Ford to exit the building. Standing next to Sipple was Sara Jane Moore, although they didn't know each other. Moore, ironically, was also working as an FBI informant, where she provided information on illegal firearms purchases. Earlier that day, she called federal authorities threatening to "test" Ford's security, but she was ignored. The day before, San Francisco police picked her up on a misdemeanor charge of carrying a concealed weapon, but they released her after federal authorities stepped in and said they would handle the matter. The Secret Service interviewed her that night, but let her go.
So there she was, and as Ford left the hotel, Moore pulled a .38 Smith & Wesson revolver from her purse, pointed it at the President, and fired a shot. As she fired, Sipple reached out and grabbed her arm. Her shot missed Ford by just five feet. It was the second assassination attempt in a month — nearly thee weeks earlier, a follower of mass murderer Charles Manson had tried to take a shot at him in Sacramento. That time, the gun didn't fire. This time it did, and Sipple was a hero. "All I did was react," he said. "I'm glad I was there. If it's true I saved the President's life, then I'm damn happy about it. But I honestly feel that if I hadn't reached out for that arm, somebody else would have."
Sipple had been a fixture in San Francisco's gay community for several years. He was friends with Harvey Milk, and worked on Milk's first unsuccessful attempt at winning a seat on the city's Board of Supervisors. He was out to his friends, but closeted to his family in Detroit. Milk and other gay writers in San Francisco saw Sipple's heroism as a perfect moment to gain some positive visibility for the gay community, but that was the last kind of attention Sipple wanted. When reporters asked about his sexuality, Sipple replied with a standard non-answer: "I don't think I have to answer that question. If I were homosexual or not, it doesn't make me less of a man than I am."
But because Sipple was well known in the gay community — he volunteered for a gay service group and worked as a bartender at several gay clubs — it was impossible to keep the secret. Besides, Sipple hadn't heard a word from the man whose life he saved, and Milk was convinced that it was because Sipple was gay. (The White House mailed a letter of appreciation four days after the assassination attempt.) But Sipple told friends that he wasn't interested in the attention, "just a little peace and quiet." That peace and quiet was shattered when The San Francisco Chronicle's Herb Caen broke the story and it was soon picked up by wire services. Sipple's Baptist mother publicly disowned him, and he soon found himself besieged by reporters. Sipple sued The Chronicle, Caen, and several other newspapers for invasion of privacy, but lost. The courts ruled that he had become a public figure on the day of the assassination attempt, and that his sexual orientation was part of the story.
Sipple, who was on psychological disability because of wounds suffered in Vietnam, declined in the years following the assassination attempt. He drank heavily, became obese, and expressed regret for grabbing Moore's gun. He died, alone, of pneumonia in his Tenderloin District apartment in 1989.
TODAY'S BIRTHDAY:
Hans Scholl: 1918. Like all good German boys, he joined the Hitler Youth in 1933, where he quickly became a squad leader in charge of 150 boys. He also formed a special elite squad to train other future leaders in the movement. Reflecting, perhaps, his own growing apprehensions about the Nazi movement, his training squad became quite unorthodox. Based on a soon-to-be outlawed Deutsche Jungenschaft, Scholl's squad took a decidedly irreverent stance. A favorite joke within the group was to ask, "What is an Aryan?" The answer was, "Blond like Hitler, tall like Goebbels, and slim like Goering." After the Nazis launched a crackdown on dissent, Scholl's squad was disbanded and several members were arrested. It was during those interrogations that authorities learned that Scholl was gay. He was brought up on charges of violating paragraph 175, Germany's longstanding law prohibiting homosexuality between men. This time, Scholl was lucky: the judged dismissed Scholl's relationship with another squad member as "a youthful failing" and acquitted him of all charges.
Scholl and his younger sister, Sophie, both became committed anti-Nazis. As war broke out, Hans was studying medicine in Munich, and Sophie joined him there to study biology and philosophy in 1941. Her boyfriend, Fritz Hartnagel, was an officer in the Wehrmacht fighting on the eastern front. Through extensive letter exchanges between Fritz and Sophie, historians have been able to piece together Sophie's growing pacifism and Fritz's alarm over the participation of German soldiers in mass killings of Jews and other atrocities. Meanwhile, Hans and two other students began a pacifist resistance movement called the White Rose, where they co-authored six anti-Nazi leaflets. When Sophie learned of her brother's activities, she joined the group, which would grow to about a dozen members. As a woman, she was much less likely to be stopped by police while carrying stacks of leaflets to be distributed in several cities and through the mails.
In the summer of 1942, Hans and some of the other members of the White Rose was deployed to the Eastern Front to act as medics during the university's summer break. When they returned, the group resumed its leafleting campaign, producing between 6,000 and 9,000 copies of their fifth leaflet, written by Hans and titled "Appeal to All Germans!", using a hand-cranked duplicating machine. The leaflet warned that Hitler was leading Germany to ruin and urged the people to join the struggle for "freedom of speech, freedom of religion, and protection of the individual citizen from the arbitrary action of criminal dictator-states." The sixth leaflet was written by Christoph Probst after the German defeat at Stalingrad, and announced that the day of reckoning was about to come for "the most contemptible tyrant our people has ever endured." It was while the group was dumping thousands of those leaflets around the University of Munich that a custodian spotted Hans and Sophie. They were arrested and interrogated, along with several other members of the group. On February 22, 1943, Hans, Sophie and Probst were found guilty of treason and sentenced to death.
The sentence was carried out that very same day by guillotine at Stadelheim Prison. Sophie was first to be executed. Before the blade fell, she shouted, "The sun is still shining!" Hans's last words were "Es lebe die Freiheit!" — Long live freedom! Over the next few weeks, other White Rose members were rounded up and were either executed or sent to prison camps. But the last word would be left for the White Rose itself. Copies of that last leaflet were smuggled out of Germany and handed to the Allies, who then air-dropped millions of copies all over Germany, ensuring that the White Rose would remain an unforgettable part of German history.
If you know of something that belongs on the agenda, please send it here. Don't forget to include the basics: who, what, when, where, and URL (if available).
And feel free to consider this your open thread for the day. What's happening in your world?
The Daily Agenda for Saturday, September 21
Jim Burroway
September 21st, 2013
TODAY'S AGENDA:
Pride Celebrations This Weekend: Bratislava, Slovakia; Brisbane, QLD; Enid, OK; Peterborough, ON; St. Cloud, MN.
AIDS Walks This Weekend: Bay City, MI; Calgary, AB; Charlottetown, PE; Cranbrook, BC; Corner Brook, NL; Dryden, ON; Edmonton, AB; Flint, MI; Fredericton, NB; Grand Prairie, AB; Guelph, ON; Halifax, NS; Happy Valley/Goose Bay, NL; Kingston, ON; Kitchener/Waterloo, ON; Miramichi, NB; Mississauga, ON; Nanaimo, BC; Nelson, BC; New Glasgow, NS; Oklahoma City, OK; Oshawa, ON; Peace River, AB; Portland, OR; Red Deer, AB; St Catharines, ON; St. John, NB; St. Johns, NL; Saskatoon, SK;  Toronto, ON; Truro, NS; Vancouver, BC; Victoria, BC; Windsor, ON; Winnipeg, MB.
Other Events This Weekend: Best Buck in the Bay Rodeo, La Honda, CA; Queer Lisboa 17 Film Festival, Lisbon, Portugal; OctoBEARfest, Munich, Germany; Out on the Mountain at Six Flags (Friday only), Oakland, CA; International Queer Festival, St. Petersburg, Russia.
TODAY IN HISTORY:
San Francisco Police Raid the Alamo Club: 1956. The raid on the Alamo Club (also popularly known as Kelly's) could have been just another raid by San Francisco's police on just another gay or lesbian club. As raids go, it wasn't particularly remarkable. Thirty-six women were arrested during the Friday night raid, hauled to the city jail, and booked on charges of frequenting a house of ill repute, which was a rather typical charge that was levied against gay bar patrons in the 1950s and 1960s. They were held over the weekend until the following Monday, when they were finally brought before a judge. All but four pleaded guilty. That, too, was typical. While the charge was frequenting a house of ill-repute, many of those arrested that night undoubtedly believed they were actually guilty of the anti-prostitution law simply because being a lesbian itself also held quite a lot of "ill-repute" in society. Pleading guilty also had its practical merits: it meant no trial and no jail sentence. Just pay a fine and you're on your way.
If anything was different about this raid, it was made different because the Daughters of Bilitis had decided to begin publishing a newsletter in right around that time. The Ladder's second issue in November included a very brief account of the raid — about as brief as what I just described — while lamenting that only four of those arrested chose to plead not guilty. "We feel that this was not due to actual guilt on the part of those so pleading but to an apalling (sic) lack of knowledge of the rights of a citizen in such a case." The Ladder reported that the raid was the topic for the DoB's October 23 discussion meeting where a local attorney, Benjamin Davis, volunteered to speak on "The Lesbian and the law," with special emphasis on citizen's rights in case of arrest. And in a separate article in that same newsletter, The Ladder urged "positive and constructive action" in response to the raid:
Certainly there is a marked reaction of fear and retrenchment among the Lesbian population of San Francisco after the recent raid… A paralyzing fear has been heaped puon an ever-present dread of detection. The persecuted are seeking cover once again. The innocent are convinced of their guilt. The tolerant became intolerant of their fellows. Growth is stultified by a sludge of misunderstanding.

Where will it lead? To a miserable half-existence of apprehension, self-pity, cynicism, hopelessness and paralysis? In some cases, perhaps.

BUT THIS NEED NOT BE! NOT IF REACTION IS REPLACED BY ACTION — POSITIVE AND CONSTRUCTIVE ACTION!
In the days before Miranda v Arizona, the 1966 Supreme Court case which required that arresting officers brief those under arrest of their rights ("You have the right to remain silent…), police often took advantage of suspects' ignorance of the law. The next issue of The Ladder reported on the attorney's talk with an article boldly titled "Citizen's Rights," highlighting many of those very same rights:
"DON'T PLEAD GUILTY" was the recurrent theme that was sounded by San Francisco attorney, Ben Davis at the first public discussion meeting held by this organization in October. Mr. Davis stresses three primary rules to remember if ever arrested: Don't plead guilty; call your attorney; don't volunteer information — in fact, don't talk to anyone about anything.
And to drive the point home, The Ladder reprinted a list of specific rights that are guaranteed to everyone under arrest. Because most people in the 1950s were probably unaware of them, The Mattachine Review had published an identical list eight months earlier for its mostly male gay readers, who were targets for police entrapment. The list, formulated by "the National Association for Sex Research, Inc., Hollywood, Calif.", included these thirteen points:
CITIZEN'S RIGHTS IN CASE OF ARREST

1. An officer cannot arrest you without a warrant unless you have committed a crime in his presence or he has reasonable grounds to believe that you have committed a felony. (Calif. PC 836)

2. If he has a warrant, ask to see it and read it carefully. If you are arrested without a warrant, ask what the charge is.

3. You are not required to answer any questions. You may, but do not have to give your name and address. If you are accused of a crime of which you are innocent, deny the charge. Go along, but under protest. Do not resist physically.

4. Do not sign anything. Take the badge numbers of the arresting officers.

5. If you are taken to jail, ask when you are booked what the charges are and whether they are misdemeanor or felony charges.

6. Insist on using the telephone to contact your lawyer or family.

7. You have the right to be released on bail for most offenses. Have your attorney make the arrangements or ask for a bail bondsman.

8. After an arrest without a warrant, a person must without unnecessary delay, be taken before the most accessible magistrate in the area where the arrest is made. The magistrate must hear the complaint and set bail. (Calif. PC 849)

9. Report any instances of police brutality which you observe to your attorney.

10. If you do not have an attorney by the time you are brought before a judge to plead, ask for additional time to obtain an attorney; or if this is not possible, plead not guilty and demand a jury trial.

11. You are entitled to a written statement of the charges against you before you are required to enter a plea.

12. You are not required to testify againat yourself in any trial or hearing. (5th Amendment, U.S. Constitution)

13. If you are questioned by any law enforcement officer including the FBI, remember that you are not required to answer any questions concerning yourself or others. (5th Amendment, U.S. Constitution)
[Sources: Unsigned articles, The Ladder 1, no. 2 (November 1956): 5, 8.
Unsigned. "Citizen's Rights." The Ladder 1, no. 3 (December 1956): 2-3.
Unsigned. "A Citizen's Rights In Case of Arrest." Mattachine Review 2, no 2 (April 1956): 51.]
20 YEARS AGO: Amanda Bearse Comes Out Of the Closet: 1993. The Married… With Children star made headlines across the country when she became the first prime time actress to come out of the closet. Rumors about her sexuality had been floating around in the tabloids since 1991, but she wasn't ready to deal with it. "The day I was outed was the anniversary of my brother's death. I had woken up that morning thinking about my brother, and in the grand scheme of things, being outed didn't matter."
She came out under her own steam two years later in an interview with The Advocate. "I would love this interview to be the impetus for someone else to come forward," she told reporter Steve Greenberg. "There are numerous celebrities, gay and straight, who contribute to our community. That buys us a lot of political power. I have friends who are more active who have… respected my pace. I guess with this interview I've stepped on the gas."
TODAY'S BIRTHDAY:
Fannie Flagg: 1944. Born and raised in Birmingham, Alabama, Patricia Neal quickly discovered when she began her acting career that she would't be able to use her perfectly good birth name — the other already famous Patricia Neal had won an Academy Award for Best Actress in 1963. So at her grandfather's and best friend's suggestions, she became Fannie Flagg. She broke into doing local commercials and then became the host for a local morning television program.
Acting quickly gave way to comedy and writing, and in 1964 she joined Alan Funt's Candid Camera as a staff writer. Her southern charm and sharp wit soon landed her spots on Password and the Match Game. She performed on Broadway and in a few mobies, but perhaps her most interesting acting gig was as the beard for then-closeted Bewitched star Dick Sargent (see Apr 19); they were supposedly engaged to be married and were even introduced on the game show Tattletales by host Bert Convey as "Dick Sargent and his lady, Fannie Flagg." Fannie herself was outed by her longtime lover, Rita Mae Brown, after the couple split in the late 1970s.
When the 1980s rolled around, Flagg turned more seriously to writing, which she describes as her first love. But that meant that she had to confront a huge hurdle — her severe dyslexia. She gave up her public appearances to focus on writing, and she very nearly became financially destitute in the process. The result was worth it though; her best-known novel, 1987′s Fried Green Tomatoes at the Whistle Stop Cafe: A Novel
, became a critically acclaimed movie
in 1991. Flagg drew an important lesson from that experience because, despite the severe hardships, "I found out I was happier than I'd ever been because my priorities were straight and I was doing something I loved." She currently divides her time between homes in Los Angeles and Birmingham.
If you know of something that belongs on the agenda, please send it here. Don't forget to include the basics: who, what, when, where, and URL (if available).
And feel free to consider this your open thread for the day. What's happening in your world?