The Daily Agenda for Friday, January 31
Jim Burroway
January 31st, 2014
TODAY'S AGENDA:
Events This Weekend: Doncaster Winter Pride, Doncaster, UK; Lahti Pride, Lahti, Finland; Midsumma, Melbourne, VIC; BeefDip, Puerto Vallarta, JAL; Rainbow Reykjavik Winter Festival, Reykjavik, Iceland; Bay Area American Indian Two Spirit (BAAITS) Powwow, San Francisco, CA; GayWhistler Winter Pride, Whistler, BC.
TODAY'S AGENDA is brought to you by:
The Golden Calf, located just south of Thomas Circle, operated from 1963 to 1970. It was a popular meeting place for the Mattachine Society of Washington, D.C.
TODAY IN HISTORY:
50 YEARS AGO: Randolphe Wicker Appears on the Les Crane Show: 1964. Randolfe Wicker was never afraid of publicity. When he moved to New York City and became involved in the local Mattachine Society chapter, he pushed for the group to become more visible and to publicize its activities. Some of the more conservative members of the group feared that he was pushing too hard and too fast. So Wicker got around the problem by starting a one-man group he called Homosexual League of New York. That way, if Mattachine members became too uncomfortable with his planned actions, he could just switch and do them under the guise of the alternative "group." In 1962, he had already talked WBAI,  a listener-supported radio station, to air a 90 minute program with gay people on a panel (see Jul 15). That appearance led to listener complaints to the FCC, which finally ruled in favor of the station in 1964 (see Jan 23).
Just one week after the FCC's ruling, Wicker found a somewhat larger audience when he appeared in WABC's Les Crane Show to answer questions about homosexuality. True, the program aired at 1:00 a.m., and it took place about eight months before Crane's show went nationwide, but Wicker's appearance remains an important landmark in gay activism on the East Coast.
Washington Post Publishes "Those Others: A Report on Homosexuality": 1965. We often talk about 1969,  the year of the Stonewall rebellion, as being the pivotal year in the history of the gay rights movement. We even divide our history into "pre-Stonewall" and "post-Stonewall" areas. But as I've been putting these posts together, I've come to the conclusion that if one had to pick just one single year in which things truly began to change for gay people, the year to really pay attention to would be 1965, as the events of that year laid the groundwork which allowed the transformation which took place after Stonewall possible. The year already started off with a bang when San Francisco police raided a New Years' Day party attended by straight couples as well as gay (see Jan 1). For the first time, straight people witnessed first hand the police harassment that gay people experienced on a routine basis. That event would have a lasting impact on city politics.
Another important development came on the last day of that month, on January 31, on a Sunday morning, when Jean M. White, a staff reporter for The Washington Post, was able to accomplish a most remarkable thing. She published the first installment of a five part series titled, "Those Others: A Report on Homosexuality," which was the first relatively judgment-free, balanced, mostly accurate and sympathetic overview in a major newspaper of what it meant to be gay in the 196os. The first installment began:
This series of articles would not have been written five years ago.

Then, a frank and open discussion of homosexuality would have been impossible. It was a topic not to be mentioned in polite society or public print because lit; could be distasteful, embarrassing and disturbing.

So, like mental illness and venereal disease earlier, homosexuality was stored out of sight in society's attic, carefully hidden under a blanket of silence — except for snide jokes or oblique allusions.
Now, there is a growing awareness and concern about the problem of homosexuality — brought about in part by a more open and liberal public attitude toward sex in general.

In recent years, the subject has been debated debated in the British Parliament, discussed in statements by doctors, lawyers and churchmen and examined, if somewhat gingerly, in the public media.
The conspiracy of silence of the past nurtured myths, misconceptions, false stereotypes and feelings of disgust and revulsion. They still cloud any discussion of homosexuality. But more and more, recognition has come of a need to reappraise our laws — and our attitudes.
This series was quite unlike another series of articles published by The New York Times just two year earlier (see Dec 17). This series focused mainly on male homosexuals "because female homosexuality poses less of a social problem. The Lesbian has been treated more tolerantly by society and seldom comes into conflict with the law." The first article of the series included a broad overview of the gay community — its organizations, magazines, and the difficulties both of life in the closet and outside of it. It also included a few vignettes of some of the individuals in the D.C. area. Twenty-five year old "David" represented one who lived more or less in the gay community, attending parties and having been a patient at St. Elizabeth's Psychiatric Hospital "to try to change but 'it didn't take." Another person described in the opening article was for some unknown reason unnamed, but an astute observer today would recognize him as Frank Kameny (see May 21), the late pioneering gay rights advocate:
The astronomer speaks articulately of civil rights and job discrimination and cites studies in anthropology and psychoanalytic theory. Seven years ago he lost his Government job because of a report that he was a homosexual.

"I decided then that I had run long enough," 'he recalls. "All of us have to make our own compromises in life. I decided not to hide any more."

He fought his job dismissal in the courts. Since then he has appeared before a congressional subcommittee to speak for the local Mattachine Society and has defended homosexuality on radio and television programs.

After long months without work and then a temporary job as a technician, he finally was hired as a physicist a year ago by a private employer, who knows he is a homosexual.

This middle-class homosexual with college degrees deplores the perverts and -queens" and points out that heterosexuals also have their rapists, child molesters, sadists and neurotics. He sometimes drops in at a "gay" bar for conversation and a drink and attends the Mattachine meetings. He has sought a lasting relationship without success.

This is not the type of homosexual that the police generally meet. They know the homosexual as the predatory man who loiters in public men's rooms. Or they see the man who compulsively seeks a quick partner in the park.
The opening installment of the article continued with a review of Kinsey's 1948 Sexual Behavior in the Human Male and noted the early emerging debate about whether homosexuality was a mental illness. Four more installments in the series would be published over the next for days. Part two focused on the disagreements among psychologists about whether homosexuality can or ought to be "cured," and it featured quotations from Sigmund Freud's 1935 letter to an American mother discounting the possibility of changing her son's sexuality (see Apr 9).  Part three introduced readers to the idea that gay people could be found throughout society and in all professions. Part four explored the legal difficulties that gay men experienced in a country where every state except Illinois and every territory and the District of Columbia criminalized gay relationships (including the North Carolina case where a man was sentenced to a minimum of twenty years — see Jan 8). Part five delved into the federal ban on hiring gay people for government jobs, and the efforts of the Mattachine Society of Washington, D.C., to overturn that ban.
While the series was exceptionally balanced for 1965, it wasn't entirely free of the typical hangups and prejudices of that era. For example, in Part 3, White wrote:
It is true, however, that homosexuals seem to cluster around certain "arty" professions —  the fashion industry, hairdressing, the theater and entertainment world. In fact, there seems to be some basis for the charge of "reverse discrimination" — that homosexuals hire their own kind and set up a "homosexual closed shop."
But whatever faults may be found in the series by today's standards, they pale when considering the abject invisibility that the gay community experienced in the 1960s. Which is why this series was so important. At that very moment, gay activists on the East Coast were already coming together to devising strategies for bringing the entire community out of the shadows.  Barbara Gittings (see Jul 31), the Philadelphia-based gay rights advocate who edited the Daughters of Bilitis's magazine The Ladder, praised it as "the most astute, as well as most extensive, coverage so far in U. S. papers. …The POST's survey of the conflicting 'expert' views of homosexuality is one of the most comprehensive run-downs in print anywhere."
Not only did most of the series appear in the front page of The Washington Post, but abbreviated versions of it appeared in several other newspapers around the country, including The Providence Sun-Journal in Rhode Island and The Chicago Sun-Times. It would wind up providing a well-timed introduction of gay people to the general public, ahead of a series of protests that would take place later that year.
[Sources: Jean M. White. "Those Others: A Report on Homosexuality." Washington Post (February 1, 1965): A1.
Jean M. White. "Those Others -- II. Scientists Disagree on Basic Nature of Homosexuality, Chance of Cure." Washington Post (February 1, 1965): A1.
Jean M. White. "Those Others -- III. Homosexuals Are in All Kinds of Jobs, Find Place in Many Levels of Society." Washington Post (February 2, 1965): A1.
Jean M. White. "Those Others -- IV. 49 States and the District Punish Overt Homosexual Acts as Crimes." Washington Post (February 3, 1965): A1.
Jean M. White. "Those Others -- V. Homosexuals' Militancy Reflected in Attacks on Ouster in U.S. Jobs." Washington Post (February 4, 1965): A1.
Barbara Gittings (as Gene Damon). "Cross-Currents." The Ladder (April 1965): 19.]
"Suitcase Murderer" Found Guilty: 2005. Witnesses saw Josh Cottrell, 22, and Guinn "Ritchie" Phillips, 36, eating lunch at a restaurant in Elizabethtown, Kentucky, on July 17, 2003. Seven days later, Phillips's truck and other belongings were found abandoned in southern Indiana. The next day, two fishermen pulled a suitcase out of Rough River Lake, opened it, and found Phillips's body inside. When police arrested Cottrell on June 27, they charged him with murder and announced they would seek the death penalty in the case. And by all rights he should have been convicted very easily: he confessed to bludgeoning Phillips to death and stuffing him into the suitcase. His own family members even testified that Cottrell planned to kill Philips because he was gay, and lured Phillips into his hotel room where the murder took place.
But in court, Cottrell deployed the gay panic defense. He testified that Phillips came to the motel room uninvited and tried to kiss him and force him into oral sex. Phillips panicked, he claimed, and bludgeoned him to death. His lawyers argued that Cottrell was within his rights to defend himself.
After deliberating for nine hours, the jury returned its verdict. They found Cottrell guilty. Of manslaughter, not murder. Phillips's brother sized it up this way to a local newspaper: "I think they (the jury) were looking at my brother being a homosexual when they made their decision to pick the lesser charge." The judge sentenced Cottrell to 20 years in prison, the maximum allowed under the law.
TODAY'S BIRTHDAYS:
Fred Karger: 1950. The political consultant and gay rights activist was largely responsible for drawing attention to the massive Mormon funding of the fight to strip LGBT Californians of their right to marry. Before becoming a gay rights advocate, he was a Republican political consultant at the Dolphin Group, where he worked in the Presidential campaigns of Gerald Ford, Ronald Reagan, and George H.W. Bush. In 2012, he decided to return to presidential politics, launching his own bid for the GOP presidential nomination. His campaign may have seemed quixotic, but Karger was serious about his goal to "open up" the Republican party and to send a message to young people to "stand up and be proud in a tough atmosphere." He also achieved a notable first by becoming the first openly gay presidential candidate from a major political party in American history.
Portia de Rossi: 1973. That's her professional name. Another name she goes by is Portia Lee James DeGeneres. The Australian-born actress is best known for her roles as Nelle Porter on Ally McBeal and as Linsay Bluth Fünke on Arrested Development. She married Ellen DeGeneres in 2008, and on August 6, 2010 she field a petition to take Ellen's name. She became a US citizen in 2012.
If you know of something that belongs on the agenda, please send it here. Don't forget to include the basics: who, what, when, where, and URL (if available).
And feel free to consider this your open thread for the day. What's happening in your world?
The Daily Agenda for Thursday, January 30
Jim Burroway
January 30th, 2014
TODAY'S AGENDA:
Events This Weekend: Doncaster Winter Pride, Doncaster, UK; Lahti Pride, Lahti, Finland; Midsumma, Melbourne, VIC; BeefDip, Puerto Vallarta, JAL; Rainbow Reykjavik Winter Festival, Reykjavik, Iceland; Bay Area American Indian Two Spirit (BAAITS) Powwow, San Francisco, CA; GayWhistler Winter Pride, Whistler, BC.
TODAY'S AGENDA is brought to you by:
 
Thanks to ongoing bar raids, entrapment operations and general police harassment, the risk of arrest was an ever-present worry in the gay community, making ads for bail bond agencies a not altogether uncommon feature in gay publications of the 1960s.
TODAY IN HISTORY:
Gay Man Falsely Arrested for "Sex Crime": 1957. In 1955, a horrific crime took place, with the "sex slaying" of three teenage brothers in Chicago. The bodies of the three brothers were found in a forest preserve, nude and strangled, on October 18, 1955, two days after leaving their homes for a Sunday movie matinee. Fifteen months later, Chicago police had their suspect, a "good-looking, mild-mannered" thirty-nine year old engineer, William Rexroad Brooke, who was working in Iran with an oil company.
On January 30, a bewildered Brooke was arrested by eighteen police and detectives, with a swarm of reporters looking on, as he walked off a KLM airliner from Amsterdam. Brooke asked detective why he was being arrested. Told that he was wanted by Chicago police, reporters heard him say, "I don't know what for." He then asked reporters, "What is this all about?"
Newspapers blared the story the next day under huge headlines, along with details on the Chicago Police Department's suspicions: Brooke had worked at a metal products firm near where the boys were found, his storage shed contained newspapers which included stories about the well-publicized murder, and his apartment was in "the general area" where they boys disappeared. More to the point, they found evidence that Brooke was gay, and that was enough to clinch the deal, despite the lack of any evidence whatsoever connecting him to the crime. Brooke was indicted in absentia by a Cook County grand jury and a warrant was issued for his arrest. When Brooke made his trip back from Iran, his name showed up on the passenger list and police were notified. And soon, everyone around the country knew about Brooke's story, thanks to front page headlines that were impossible to miss.
Easier to miss was a tiny, one-paragraph Associated Press report that appeared four days later buried in the inside pages of the few papers that cared to carry it:
Suspect Cleared in Boy Killings

CHICAGO, Feb 3 (AP) — Lie detector tests have cleared a 39-year-old efficiency expert of any connection in the 1955 sex slaying of an Evanston, Ill., Boy Scout, police say William Rexroad Brooke was absolved for the killing of Peter Gorham, 12, who was found shot to death Aug 14, 1955 near Muskegon, Mich., and he also has been cleared in the strangling of three boys found Oct 18, 1955, in Robinson Woods, northwest of Chicago.
[Source: "Seized on Plane from Europe in '55 Deaths of 3 Chicago Boys." Mattachine Review 3, no. 3 (March 1957): 12-13.]
Oregon Doctors Claim Gay Cure Breakthrough: 1958. The San Francisco Examiner provided the following report:
Doctors Claim Cure for Sex Criminals

CARMEL, JAN 30. — A medical team claimed here today that homosexuals and sex fiends can be tamed down into useful, law-abiding citizens by daily doses of simple synthetic hormones. The report came from Drs. William M. Laidlaw, Donald J. Moore and Carl G. Heller of the University of Oregon Medical School.

Doctor Heller told the annual meeting of the Western Section of the American Federation for Clinical Research that he and his colleagues experimented with 55 volunteer convicts serving terms in Oregon State Penitentiary for sex crimes.

After six to nine weeks of daily treatment with progesterone, a female sex hormone, or synthetic versions of it, every convict in the group was infertile, impotent and lost all sexual desire. They stayed that way as long as they got their daily hormone pills.

Doctor Heller said the convicts were happy about the results. He reported the Oregon State parole board is deeply interested in the experiment.

The suggestion has been made that many sexual deviants and sexual psychopaths could be released from prisons if continuing daily doses of the hormones were made a condition of parole.
Of course, the article itself clamed no such cure, only that "homosexuals and sex fiends" could be "tamed down." They were simply "de-sexed," as one critic of the procedure put it in a letter to the Mattachine Review. But a de-sexed homosexual was good enough as far as these doctors were concerned, given that they apparently couldn't imagine a homosexual who was already a useful, law-abiding citizen rather than a "sex fiend." As to whether the prisoners undergoing the experiment were truly happy with the result, their happiness was likely tied to their prospects for parole.
[Source: "Doctors Claim Cure for Sex Criminals." San Francisco Examiner (January 31, 1958). As reprinted in the Mattachine Review, 4, no. 3 (March 1958): 13-14.]
If you know of something that belongs on the agenda, please send it here. Don't forget to include the basics: who, what, when, where, and URL (if available).
And feel free to consider this your open thread for the day. What's happening in your world?
The Daily Agenda for Wednesday, January 29
Jim Burroway
January 29th, 2014
TODAY'S AGENDA:
Events This Weekend: Doncaster Winter Pride, Doncaster, UK; Lahti Pride, Lahti, Finland; Midsumma, Melbourne, VIC; BeefDip, Puerto Vallarta, JAL; Rainbow Reykjavik Winter Festival, Reykjavik, Iceland; GayWhistler Winter Pride, Whistler, BC.
TODAY'S AGENDA is brought to you by:

The Ramrod first opened in 1971 as a biker/leather/cowboy bar, and like its namesakes elsewhere in the U.S., Phoenix's Ramrod had a reputation for being the most notorious gay bar in Arizona. It was also the only gay bar to sponsor a motorcycle club, the Sons of Apollo, whose bikes were often seen lined up in front of the bar. The bar was world famous, attracting bikers across North America and as far away as Frankfurt, Germany and Australia. There is now a nondescript warehouse where the Ramrod once stood.
TODAY'S BIRTHDAYS:
Greg Louganis: 1960. During the 1976 Montreal Olympics, he came in second for the tower diving behind Italy's Klaus Dibiasi. When Dibiasi retired two years later, Louganis won his first world title and was a favorite for the 1980 Olympics. Unfortunately, that was the Moscow Olympics, which the U.S. boycotted overt the Soviet Union's invasion of Afghanistan. But in the 1984 Olympics in Los Angeles (which the Soviets boycotted in retaliation), Louganis won his gold metals in springboard and tower diving. During the 1988 Seoul Olympics, he hit his head on the springboard during preliminaries, resulting in a concussion. But he went on to earn a gold during the finals.
He came out as gay in 1995 — where else? — on The Oprah Winfrey Show, and his 1996 memoir, Breaking the Surface
, detailed his trials of competing as a closeted gay man. He also announced his HIV status, upon which every sponsor but one — Speedo — dropped him like a hot potato. His book was the basis for a 1997 Showtime movie by the same name starring Mario Lopez
. Last October, he married his partner, paralegal Johnny Chaillot.
Sara Gilbert: 1975. Kid sister of Melissa Gilbert, Sara is perhaps best known for her role as the sardonic Darlene Conner on the ABC sitcom Roseanne, who was far and away my favorite character on the series (aside, of course, from a minor character played by a very young George Clooney in the first four seasons). Later, Sara juggled her work in Rosanne with studies at Yale where she majored in art photography, with producers accommodating her academic schedule by shooting remote segments in New York. She has had a recurring role on The Big Bang Theory, and in 2010 she became the co-host and executive producer of The Talk. That same year, she came out as a lesbian. She and her former partner, TV producer Allison Adler, separated amicably in 2011 after a ten year relationship and two children. She is now engaged to former 4 Non Blondes frontwoman Linda Perry.
Adam Lambert: 1982. Critics agreed: he had the talent to win the eighth season of American Idol, but Christian conservatives, appalled by his open sexuality, thought otherwise and mounted a phone campaign to make sure the 'mo didn't win. He wound up coming in second place, but his career was set. (Trivia question: does anyone remember who came in first? No fair Googling.) His first studio album, For Your Entertainment
, debuted at number three on the Billboard 200. Subsequent releases cemented his reputation, and in 2010 he became the only American Idol contestant, so far, to headline a worldwide concert tour in the year after appearing on Idol. He's theatrical, androgynous, and unabashedly flamboyant — in the best, gayest sense of the word. His controversial American Music Awards performance — risqué in ways that was old hat for Madonna and Britney Spears — nearly got him banned from television. ABC relented, but would only allow him to appear on The View in a pre-recorded appearance. In 2012, Lambert toured with Queen in several cities across Europe, while his latest album, Trespassing
, reached number one on the Billboard 200.
If you know of something that belongs on the agenda, please send it here. Don't forget to include the basics: who, what, when, where, and URL (if available).
And feel free to consider this your open thread for the day. What's happening in your world?
The Daily Agenda for Tuesday, January 28
Jim Burroway
January 28th, 2014
TODAY'S AGENDA is brought to you by:

The Windward Resort started life as a classic mid-century post-war motel on Florida's famed A1A Highway catering to families making the exotic trip to the palm-lined beaches of North Miami Beach. By the 1970s, newer and more fashionable options abounded all over South Florida, and the Windward Resort was catering to a much more niche clientele. The property is now the site of a twin high rise condo development where prices for the larger units top out at over $7 million.
TODAY IN HISTORY:
Three Year Old Murdered for Being "Soft": 2005. Ronnie Paris, Jr. was had a hard life at the hands of his abusive father. He was only one year old, in 2002, when he had been admitted to the hospital for malnourishment and a broken arm. The Florida Department of Children and Family Services removed Ronnie from his home and placed him in protective custody. On December 14, 2004, five days after this third birthday, he was returned to his parents. Just a month later on January 22, he slipped into a coma while sleeping on the couch of a family friend as his parents attended a Bible study. He died six days later from brain injuries.
Ronnie's mother later told detectives that her husband, Ronnie Paris, Sr., had repeatedly beaten his son, slammed him into walls, and forced him to participate in father-son boxing matches until he would shake, cry, and wet himself. Ronnie's father did all this because he though his son was gay, so he beat him to keep Ronnie from growing up "soft." Ronnie Paris, Sr. was convicted of second degree manslaughter and aggravated child abuse and was sentenced to 30 years in prison.
TODAY'S BIRTHDAYS:
Richmond Barthé: 1901-1989. Mississippi-born Richmond Barthé spent his formative years in New Orleans, where his parish priest, Father Harry Kane, encouraged his aesthetic development as a painter. But since he couldn't enroll in art school during his teenage years because of segregation, he remained self-taught until Kane was able to get him enrolled in the Art Institute of Chicago. During his senior year, Barthé discovered sculpting and never looked back. He moved to New York, won a Guggenheim fellowship (twice), and became a celebrated figure of the Harlem Renaissance. His work explored both race and eroticism. When crime in New York began rising after the war, Barthé moved to Jamaica. With crime rising there in the 1960s, he moved to Switzerland for five years, then to Pasadena. When he moved to an apartment above a garage, the city decided to name the street after him. There, he worked on his memoirs and editioned many of his most important works, with actor James Garner being among his most important patrons. He died in 1989.
Bobbi Campbell: 1952-1984. An early AIDS activist, Campbell was the 16th person in San Francisco to be diagnosed with Kaposi's sarcoma, one of the more common opportunistic infections associated with AIDS. He came by activism rather simply but boldly: by simply refused to hide his face, he became known as the "KS poster boy" in 1981 when he began writing a column for the San Francisco Sentinel (see Dec 10)  He gained nationwide attention on August 8, 1983 when he appeared on the cover of Newsweek holding his partner. That same year, he co-founded the People with AIDS Self-Empowerment Movement, and helped establish the Denver Principles which rejected the notion that people with AIDS (PWA) were "victims" and demanded the inclusion of PWAs in all aspects of organized responses to the epidemic, including the right to make informed decisions with regard to their own care. He died of crypytococcal meningitis, a complication from AIDS, on August 15, 1984.
If you know of something that belongs on the agenda, please send it here. Don't forget to include the basics: who, what, when, where, and URL (if available).
And feel free to consider this your open thread for the day. What's happening in your world?
The Daily Agenda for Monday, January 27
Jim Burroway
January 27th, 2014
TODAY'S AGENDA:
Will a Federal Judge Declare Virginia's Marriage Equality Ban Unconstitutional? Last week, Virginia's new Attorney General, Mark Herring, announced that he believed that Virginia's state constitutional amendment banning same-sex marriage violated the U.S. Constitution and that he would not defend it. With that, Federal Judge Arenda L. Wright of the U.S. District Court for the Eastern District of Virginia in Norfolk, asked the parties in a lawsuit challenging the state's marriage ban to submit briefs on whether they believed the court should continue to oral arguments, which had been scheduled for January 30. Judge Wrights order also asks whether, in light of the Attorney General's position, whether other parties have standing to join the case as defendants. Lawyers for the plaintiffs submitted their brief on Friday, with briefs from lawyers representing the defendant, Norfolk Circuit Court Clerk George Schaefer, due today at noon. The sudden notice and tight deadline suggest that Judge Wright may be ready to rule on the amendment's constitutionality fairly quickly.
TODAY'S AGENDA is brought to you by:

In the 1960s, there were a small handful of Mission Beach bars catering to the gay crowd, with the Doll Room being popular with lesbians. The Doll Room's location was particularly prominent, being just across the street from Belmont Park with its iconic Giant Dipper roller coaster. The beach area was relatively bohemian then, with one stretch near the park known locally as "the pansy patch." But as the tourist trade rose through the 1970s, the rents went up and many of these businesses were pushed out. The address is now home to Marcy's Mexican restaurant.
TODAY IN HISTORY:
Rep. Dick Armey Calls Barney Frank "Barney Fag": 1995. It's not easy being the biggest 'mo in the House. In an interview with a group of radio broadcasters, House majority leader Rep. Dick Armey (R-TX), he discussed the acrimonious atmosphere in the House of Representatives, which was then under the leadership of Newt Gingrich. "Newt's a very patient fellow and able to handle a harangue going on around him better than I," Armey said. "I like peace and quiet, and I don't have to listen to Barney Fag — Barney Frank — haranguing in my ear because I made a few bucks off a book I worked on."
Armey apologized to Frank when word of his remarks got out, first in person and then again on the House floor. But not without a harangue: "I take this exception especially in light of the fact that I went to the press that had the tape and explained to them in the best humor I could that I had simply mispronounced a name and did not need any psychoanalysis about my subliminal or about my Freudian predilections." He also castigated House Democrats for focusing on what he called a "mispronunciation." Frank wasn't inclined to accept the apology. "I don't think it was on the tip of his tongue, but I do believe it was in the back of his mind," said Frank. "There are a lot of ways to mispronounce my name. That is the least common."
TODAY'S BIRTHDAY:
Alan Cumming: 1965. Well let's see. He was the M.C. in the 1993 London staging of Cabaret, the evil Boris Grishenko in Golden Eye, and he had roles in Eyes Wide Shut, the Spy Kids franchise, X2, and Gray Matters, among others. He earned two Emmy nominations for his guest role as Eli Gold in The Good Wife, and he won produced the Independent Spirit Award-winning Sweet Land. Where the Scottish actor once described himself as a "frolicky pansexual sex symbol for the new millennium," he now simply says he's bisexual. On January 7, 2012, he married his husband Grant Shaffer in New York, on the fifth anniversary of their 2007 civil partnership in London.
If you know of something that belongs on the agenda, please send it here. Don't forget to include the basics: who, what, when, where, and URL (if available).
And feel free to consider this your open thread for the day. What's happening in your world?
The Daily Agenda for Sunday, January 26
Jim Burroway
January 26th, 2014
TODAY'S AGENDA:
Events This Weekend: Midsumma, Melbourne, VIC; BeefDip, Puerto Vallarta, JAL; Winter Rendezvous Ski Week, Stowe, VT; GayWhistler Winter Pride, Whistler, BC.
TODAY'S AGENDA is brought to you by:
When this ad appeared in ONE's second issue in February, 1953, Long Beach's Rendezvous Club earned the distinction of being the first business to advertise in the first nationally distributed gay magazine.
TODAY IN HISTORY:
FBI Launches Investigation Against ONE Magazine: 1956. Since its debut in January of 1952 as North America's first nationally distributed gay publication, ONE magazine, had been testing the boundaries of acceptability simply by daring to publish something positive and supportive about homosexuality. In 1954, ONE ran afoul of the U.S. Post Office (ironically, with its October issue with the cover reading, "You Can't Print It!"), which confiscated much of that month's mailing and claimed it violated the 1873 Comstock Act, which prohibited sending "obscene, lewd, and/or lascivious" material through the mail. ONE sued and it would eventually lead to the first positive gay rights ruling from the U.S. Supreme Court when the court reversed lower court rulings declaring the magazine obscene (see Jan 13).
But that ruling was still two years away when ONE again caught the attention of federal authorities when an article in the November 1955 issue by "David L. Freeman" asked, "How Much Do We Know About the Homosexual Male?" The author sketched a broad outline of gay culture, which he said ranged from the "Revolutionaries" on the far left and the "Tories" on the right. "The Revolutionaries," he wrote, "can be found swishing down Hollywood Boulevard or Constitution Avenue. They have rejected society, because society has rejected them. …The Revolutionaries can also be found (if their orientation is intel1ectual) among the ranks of the social workers, the labor leaders, the left-wing political or religious organizations." As for the "Tories":
The Tories are the elegant ones who have decided to express their social hostility by being more correct than the foremost representatives of the dominant (and dominating) culture. They work for TIME magazine or the NEW YORKER. They are in the diplomatic service; they occupy key positions with oil companies or the FBI (it's true!).
That last charge — that there are gay people in "key positions" in the FBI hit a very raw nerve that reached all the way up to the director's office. A memo from the Los Angeles field office, dated January 26, 1956, described the article in the November issue and quoted the sentence about occupying "key positions" in the FBI. The memo incorrectly identified ONE as a publication of the Mattachine Society (it was independent), which the FBI had investigated in 1953. After concluding that there "was no internal security interest," the FBI closed that investigation at the end of that year. The memo concluded, "In view of the nature of this publication, it is believed 'One' should not be dignified by a reply to the completely baseless and unfounded writings as noted above."
Clyde Tolson, the FBI's Associate Director and J. Edgar Hoover's right hand man (and closeted lover), disagreed, writing on the bottom of the memo, "I think we should take this crowd on and make them 'put up or shut up'." Hoover added his agreement: "I concur." Clyde's line — to "put up or shut up" — would re-appear in documents throughout the rest of the FBI's investigation of ONE, beginning with Hoover's order issued to Los Angeles the very next day:
Bureau has received anonymously a copy of November 1956, issue of this magazine containing an article "how much do we know about the homosexual male?" by Freeman, Circulation Manager.

Article indicated that "The Tories" composed one of the three main groups of homosexual society, and the article continued, "They work for TIME magazine or the NEW YORKER. They work for TIME magazine or the NEW YORKER. They are in the diplomatic service; they occupy key positions with oil companies or the FBI (it's true!)."

On the basis information available, [redacted] not identifiable Bufiles. You are instructed to have two mature and experienced Agents contact [redacted] in the immediate future and tell him the Bureau will not countenance such baseless charges appearing in this magazine and for him to either "put hup or shut up." Suair-tel results of your contact to reach the Bureau by February 1956.

HOOVER
A week later, two FBI agents carried out Hoover's order and visited ONE's office on February 2. There, they found Dorr Legg (who went by "William Lambert", see Dec 15), and sent this report back to Washington along with their recommendation.
Los Angeles Airtel February 2, 1956, sets forth results of interview with William Lambert, Chairman of the Board of "One." This interview shows that Lambert is strictly no good, and he left the impression with interviewing Agents that he had either edited or written the article appearing in the November, 1955, issue of this magazine alleging that homosexuals occupied key positions in the FBI.

Lambert was advised in no uncertain terms that the Bureau would not tolerate such baseless statements appearing in this magazine and for him either to put up or shut up. Lambert one point said, "Our attorney ([redacted, but most certainly ONE's attorney Eric Julber] of Beverly Hills) had approved everything that goes into the magazine." Los Angeles files on [redacted] of Beverly Hills, California, reflects he has appeared on platform with Communist Party members, and he has written editorials for a college paper defending the American Youth for Democracy (AYD). The AYD has been designated by the Attorney General pursuant to Executive Order 104501. In addition [redacted] was in contact with [redacted] of the Soviet Vice-Consulate in Los Angeles in 1946, and he told him he should see [redacted] later and an automobile registered to [redacted] was observed parked in the vicinity of a CP meeting being held in Los Angeles in 1948.

In view of the unsavory nature of this entire crowd, it is believed we should not contact [redacted] as it is not beyond the realm of possibility that this outfit, through [redacted], would endeavor to embarrass the Bureau. In any interview with [redacted] we do not have the element of surprise, and, of course, we would necessarily be taking a chance of the interview being recorded. It is noted Lambert had apparently considered taping the interview had with him, however the Agents were circumspect and it is not believed the interview was recorded.
The memo recommended that "no further action be taken." But Tolson intervened again, in a handwritten note on the bottom of the memo: "I don't agree. I think we should open an investigation on [redacted] and get a line on Lambert."
For the next five months, the FBI set out investigating ONE and everyone associated with it. The first roadblock they ran into was untangling everyone's pseudonyms. Later memos revealed more details about the Agents' interview with Lambert, including the fact that Lambert refused to identify the article's stated author, "David Freemen." (His real name was Chuck Rowland, one of the Mattachine Foundation's founders, see Aug 24). By the end of February, Hoover grew impatient with the investigation's slow pace. In a memo to the head of the Los Angeles office dated March 2, Hoover complained:
Investigation conducted by your office this far as failed to develop the information desired by the bureau. You are instructed to immediately take necessary positive investigative steps to further identify William Lambert and especially [list of names redacted] as well as other persons connected with this publication as set forth in Bulet. to your office 2-15-56.

You are instructed to afford this matter your personal attention, coordinate all the investigations, and you should submit the results to the Bureau, Attention Crime Records Section, no later than March 22, 1956.

Hoover
ONE's FBI file grew to over 100 pages, in addition to every back issue of ONE the agents could get a hold of. Over time, agents were able to collect information on Lambert and Julber using "confidential techniques," including surreptitious photographs, riffling through insurance and voting records, and talking with neighbors. They were also finally able to identify Rowland as the article's author, while noting that he "is an expelled Communist Party member and still exhibits much CP thinking, which is reflected in his writings." They also noted that Rowland had resigned from ONE in February, and they couldn't find much damaging information that could be used against the others. Agents then considered whether they could get ONE shut down for mailing "pornographic materials" across state lines, but decided that they were restrained from doing so while ONE's case against the Post Office was still on appeal. With no further information available, the FBI finally agreed to place ONE on "pending inactive status" until ONE's appeals were exhausted.
[Sources: "David F. Freeman" (Chuck Rowland) "How much do we know about the homosexual male?" ONE 3, no 11 (November 1955): 4-6.
Declassified FBI files of ONE magazine and the Mattachine Society. Available online from the FBI's "Vault" page here (PDF: 5.2MB/97 pages) and here (PDF: 2.6MB/97 pages)] The main page for the Mattachine Society's files is here.]
Government Payments to Maggie Gallagher, Other Columnists Revealed: 2005. Howard Kurtz revealed in a Washington Post story that the Bush Administration had paid hundreds of thousands of dollars to two columnists in a "pay-to-sway" scandal to promote the administration's policies. In one case, it was revealed that the U.S. Department of Education paid columnist Armstrong Williams $241,000 to promote and talk up the No Child Left Behind Initiative and to encourage other journalists and columnists to write favorable articles on the law. It was also revealed that Maggie Gallagher had accepted $41,500 to promote the Bush Administration's marriage initiative, which called for abstinence education and premarital counseling. Gallagher responded in a rather creative way: first by defending her role in the contract ("I'm a marriage expert. I get paid to write, edit, research and educate on marriage. If a scholar or expert gets paid to do some work for the government, should he or she disclose that if he writes a paper, essay or op-ed on the same or similar subject? If this is the ethical standard, it is an entirely new standard."), then by acknowledging that she should have disclosed the contract when she later wrote about the Bush marriage initiative. "But the real truth is that it never occurred to me. … I would have, if I had remembered it. My apologies to my readers." Nice work if you can get it.
Armstrong was dropped by from syndication by the Tribune Company. Gallagher continued writing for Town Hall as though nothing had happened. She went on to found the National Organization for Marriage in 2007 and remained its president until 2010. She also founded Culture War Victory Fund in 2011. Last year, she announced the retirement of her syndicated column.
David Kato Murdered: 2011. It seems like yesterday, it seems like a lifetime ago. But it was three years ago today when Ugandan LGBT advocate David Kato was brutally murdered in his home. The murder took place almost four months after his photo appeared on the front page of a local tabloid as one of Uganda's "top homos" with the tag, "Hang Them!" And the murder took place less than a month after a Ugandan Court issued a permanent ruling baring that tabloid from outing gay people on its pages. The police, before they even had a suspect, were quick to deny that homophobia had anything to do with his murder, and they maintained that position after they settled on a suspect and obtained a "confession." To seal the deal, the alleged murderer was quickly found guilty and sentenced — in proceedings so rushed that his own lawyer didn't know he was appearing in court. But LGBT advocates in Uganda know the real score and aren't buying the government line. On this anniversary, it's important to pause and remember that there are martyrs for gay rights: Harvey Milk, David Kato, and many others, known and unknown.
In honor of Kato's memory, the David Kato Vision and Voice Award has been established to recognize those who demonstrate "courage and outstanding leadership in advocating for the sexual rights of lesbian, gay, bisexual, transgender and intersex (LGBTI) people, particularly in environments where these individuals face continued rejection, marginalization, isolation and persecution." It is awarded annually on December 10, Human Rights Day.
TODAY'S BIRTHDAY:
Ellen DeGeneres: 1958. She made her own bit of history in 1997 during the fourth season of her sitcom, Ellen, when she came out publicly as a lesbian on the Oprah Winfrey Show. Her character soon came out on her sitcom, and that coming out episode was one of the highest rated episodes of her series. That episode won her her first Emmy, but the show's popularity dropped soon afterward and was cancelled. Ellen withdrew from television and returned to her roots in stand-up comedy (and taking on a voice-acting stint for the 2003 film Finding Nemo) before re-establishing herself as a popular talk show host on Emmy-winning The Ellen DeGeneres Show, where she often talks about her wife, Portia de Rossi. Her show is very popular with housewives and not a few gay men, with her popularity undoubtedly helped along with segments like these: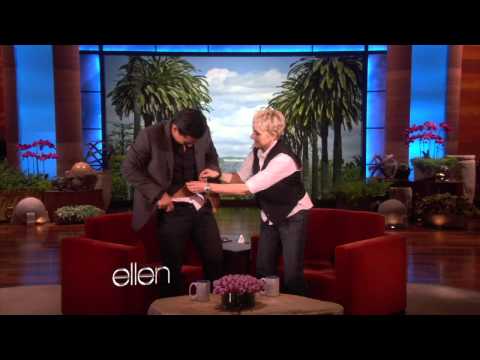 In 2008 at the age of fifty, Degeneres became the spokesperson for Cover Girl cosmetics. In 2012, she became the spokesperson for J.C. Penney, much to the consternation of the American Family Association, whose astroturf front organization One Million Moms is all kinds of upset because her mere presence is an affront to their manufactured moms. In 2012, Degeneres was honored with the Mark Twain Prize for American Humor by the by the John F. Kennedy Center for the Performing Arts.
If you know of something that belongs on the agenda, please send it here. Don't forget to include the basics: who, what, when, where, and URL (if available).
And feel free to consider this your open thread for the day. What's happening in your world?
The Daily Agenda for Saturday, January 25
Jim Burroway
January 25th, 2014
TODAY'S AGENDA:
Events This Weekend: Midsumma, Melbourne, VIC; BeefDip, Puerto Vallarta, JAL; Winter Rendezvous Ski Week, Stowe, VT; GayWhistler Winter Pride, Whistler, BC.
TODAY'S AGENDA is brought to you by:
Newport Station was one of the most popular discos in Orange County in the late 1970s, and was still going strong when this ad appeared in 1981. It has since gone the way of just about every other gay bar in OC.
TODAY IN HISTORY:
Alice Mitchell Kills Freda Ward: 1892. Freda Ward was the socialite daughter of a wealthy planter and merchant. Alice Mitchell was the daughter of a retired furniture dealer. Both were well known about town, daughters of two of the best families of Memphis, Tennessee. Alice would later say that as far as she could remember, she had an "extraordinary love" for Freda. The letters the exchanged revealed, as one newspaper put it, "that Alice loved Freda as man loves woman, and Freda loved Alice as woman regards man." According to one newspaper account,
"Twice Alice went to visit Freda's family, during which time the two girls, as witnesses attested, showed 'disgusting tenderness' for each other. They were seen to swing together in a hammock by the hour, hugging and kissing each other — they hugged and kissed ad nauseum".
Alice was ashamed of doing this in public, but Freda upbraided her for this." Their relationship grew. Alice proposed marriage, but it appears that Freda either refused the offer or was prevented from accepting it by her family. As Freda was about to leave Memphis to board a steamboat to her family's home town in Arkansas, Alice waylaid her and killed her on the streets of Memphis. As she later explained:
"I was in love with Freda. I could not live without her. Long ago we made a compact that if we were ever separated we should ill each other. When I found that Josie had forbidden Freda to have nothing more to do with me, I saw nothing else to do but to kill her. I took father's razor, but told no one what I was going to do.
Newspapers around the country followed every detail of the case and trial. And since this occurred at about the time psychologists and medical professionals were beginning to understand homosexuality and lesbianism as something other than simply criminal acts, the Mitchell-Ward case was dissected in the nation's medical journals as well. The Memphis Medical Monthly carried an extensive report of the trial in which Mitchell was judged insane.
Other medical journals weighed in on the exact nature of her insanity. It was a common nineteenth century belief that insanity was the result of "degeneracy," which was a body of beliefs that held that human beings, through the natural course of evolution, would naturally produce children who "de-generated" some of their parent's characteristics in an imperfect form — think of a xerox copy of a xerox copy. With ordinary evolution, these inferior copies would be disadvantaged and their genes would die out. But Degeneracy theory held that the advances and "luxuries" of modern society protected these lesser individuals and allowed them to bear further de-generated offspring. Degeneracy didn't always yield blemished children: geniuses were also held as examples of a kind of positive "de-generation" (because they deviated from the norm), and evidence of their degeneracy was often found in various personality quirks or eccentricities.
Yet it was an extraordinarily short trip from "de-generation" to degeneracy, and the Mitchell-Ward case become, literally, a textbook example. Even two decades later, as in the following passage from 1914 by Douglas C. McMurtrie from the American Journal of Urology. Citing other psychologists and sexologists who observed that "congenital sexual inversion is widespread in America, homosexual women being frequently found in societies and clubs," McMurtrie then recalled the still talked-about Mitchell-Ward case from two decades earlier, plancing great importance on Mitchell's mother's mental state:
One of the most widely known cases of violent crimes due to sexual inversion in the female occurred in Memphis, Tenn., approximately in 1891, though the exact date is unknown to me. The facts were typical of sexually inverted affection and are of considerable interest. They have been reported by Comstock. [Here, he quotes a brief account of the crime by T. Griswold Comstock for the New York Medical Times in 1893]

… In accounting for the deed, Comstock, while diagnosing Alice Mitchell as a sexual "pervert," considers her insane. It appears that her mother in her first confinement had child-bed fever and puerperal insanity, and was confined in an asylum, and that before the birth of Alice she was deranged, and this aberration continued until some time after labor. Although no actual determination was made of Alice's mental state it was decided she was insane.

This may have been the case. In the light of present knowledge regarding this sexual anomaly, however, it may be said that no more insanity might have been involved in this crime of homosexual jealousy than is involved in analogous crimes of heterosexual jealousy which come constantly before the courts.

A full account of the case of Alice Mitchell giving the facts as proved in court and the various testimony of the medical witnesses is given in the Memphis Medical Monthly. The article also contains a report of the direct examination of the defendant. It is noteworthy that in none of the medical evidence was there any mention of there having been a sexual condition chiefly accountable for the crime.
In fact, if there is anything noteworthy about this affair, it is the fact that it wasn't the nature of the love interest which proved to be the mark of Mitchell's insanity during her trial, even though the lesbian aspects of their relationship were very widely reported. (Indeed, it was the main reason the case was such a sensation in the popular press.) Instead, she was judged insane because her mother was judged insane. She was the unfortunate degenerated offspring of a degenerated mother, and Mitchell's degeneracy was seen as a more generalized sort which had little to do with her sexuality. The homosexuality of gay men, on the other hand, was often regarded as degeneracy sui generis, with one Texas physician in 1893 advocating castration for those judged to be afflicted with this "trait" so that it could not be passed on to future generations — to "nip it in the bud," so to speak.
Degeneracy theory, which provided a theoretical basis for eugenics, would eventually die with the worst excesses of the eugenics movement. People with physical, mental, emotional or other anomalies — whether those anomalies were in the direction of weakness or strength — would soon lose the tag of "degenerate." Everyone except for gay people. For them, the last remnant of this discarded theory would live on as the name commonly used against them — degenerates — until well into the late twentieth century. And in some circles, still today.
[Sources: Jonathan Katz. Gay American History: Lesbians and Gay Men in the U.S.A. (New York: Thomas Y. Crowell, 1976): pp 53-58.
Douglas C. McMurtrie. "Notes on the psychology of sex." American Journal of Urology 10, no. 9 (September 1914): 432-436. Available online via Google Books here.
F. E. Daniel "Castration of sexual perverts." Texas Medical Journal 9, no. 6 (December 1893): 255-271
"Murder In Cold Blood: Memphis Startled by a Most Sickening Tragedy." The Day (New London, CT., January 26, 1892): 1. Available online via Google News Archive here.
"An Odor of Blood: The Details of Freda Ward's Murder Retold." Aurora (IL) Daily Express (February 25, 1892): 2. Available online via Google News Archive here.
"Misfit Affection: Strange Case of Alice Mitchell and Freda Ward." Warsaw (IN) Daily Times (July 19, 1892): 1. Available online via Google News Archive here.
"Loved Like A Man: Developments in the Freda Ward Murder Case." Warsaw (IN) Daily Times (July 20, 1892): 1. Available online via Google News Archive here.]
Oklahoma High School Students Form Klan Chapters: 1978. An estimated 112 to 132 high school students, mostly freshmen and sophomores at two high schools in northwestern Oklahoma City and the surrounding suburbs, joined teen chapters of the Ku Klux Kan. The purpose of those chapters, according to newspaper accounts, was to wage "a campaign of terror against homosexuals." One unidentified youth said, "We are not just against blacks like the old Klan. We are against gays and the clubs that support them and are going to try to shut them down because this activity is morally and socially wrong."
Fear of homosexuals wasn't isolated to a few high schools in the suburbs. Just a few days earlier, Rep. John Monks (D-Muskogee) had introduced a bill that he called the "Teacher Fitness Statute" in the state House of representatives. The bill would would allow public schools to fire or refuse to hire anyone who engaged in "public homosexuality activity," which the proposed broadly defined to also include not just sexual activity, but also "advocating, soliciting, imposing, encouraging or promoting public or private homosexual activities in a manner that creates a substantial risk that such conduct will come to the attention of schoolchildren or school employees." Which meant that straight teachers could be deemed unfit to teach if they said or did anything which might be construed as supporting gay rights — or, one might imaging, speaking out against an anti-gay KKK chapter in schools.
But school officials were skeptical of that the reports of student KKK chapters were true. Putnam City High School's principal said that the news accounts could be the work of "one young man" who "has made accusations and wants publicity." The principal of Putnam City West High School promised, "We won't have the Klan on campus if I have any say-so."
The boys, on the other hand, claimed credit for an attack on patrons leaving a gay bar in which several people were injured and cars were vandalized. As for the Klan chapter's membership, one boy said, "The only people we won't let in are girls, blacks, Jews or dope smokers. And we might consider Catholics if the time comes." Another said that the chapters "have gotten instruction sheets and lots of information on the Klan from the Knights of the Ku Klux Klan, even on making the robes and hats." A third said that he joined the Klan "as a joke that kind of started making sense."
As for the "Teacher Fitness Statue", it would sail through the state House and Senate in lopsided votes just a few weeks later (see Feb 21). The U.S. Supreme Court finally struck the law down as unconstitutional in 1986 (see Mar 26).
If you know of something that belongs on the agenda, please send it here. Don't forget to include the basics: who, what, when, where, and URL (if available).
And feel free to consider this your open thread for the day. What's happening in your world?
The Daily Agenda for Friday, January 24
Jim Burroway
January 24th, 2014
TODAY'S AGENDA:
Events This Weekend: Midsumma, Melbourne, VIC; BeefDip, Puerto Vallarta, JAL; Winter Rendezvous Ski Week, Stowe, VT; GayWhistler Winter Pride, Whistler, BC.
TODAY'S AGENDA is brought to you by:
 
Roman baths (and Greek baths before them) weren't just places where people went to bathe. The were where the cultural and political life of the community took place. It was only natural, after all. With soap being a rare and expensive luxury, the process of bathing was time consuming, so conversations became a natural part of the experience. Over time, bathhouses (or thermae, as they were called) became more elaborate, typically with at least three pools (with hot, cold, and lukewarm water), and often featured steam and dry saunas. As the process of bathing became more elaborate, it also became much more social. Some thermae increased their social importance by adding exercise rooms, libraries, rooms for poetry readings, and small cafes. Emperors and politicians knew that building elaborate thermae was one way of gaining favor with the masses, and much of the water carried in Rome's famed aqueducts went to supply the public baths. All of this made Rome unusually clean, with daily bathing commonplace. Which is why the baths were the epitome of clean living.
Which is, I'm sure, the thought behind this particular "bath and health club" calling itself Roman Delight. Its location in northwest Washington, D.C. just over the line from Takoma Park has changed quite a bit since 1977. With the later addition of the Metro's Red Line and a convenient station within walking distance nearby, the block has since been re-developed into condos.
TODAY IN HISTORY:
"Gay Plague" Conservative Withdraws from Bush's AIDS Panel: 2003. Could there possibly have been a more inappropriate pick for President George W. Bush's AIDS advisory panel than Jerry Thacker? One might have imagined that the nominee who contracted the AIDS virus after his wife was infected by a blood transfusion might have been a good choice. But Thacker, a former Bob Jones University graduate and faculty member, had a web site where he presented his messages on AIDS prevention and caring for people with AIDS. Among his topics was a talk that he advertised, titled, "Help for Homosexuals," in which he claimed to offer (via archive.org):
A message on the nature of homosexuality and how Christ can rescue the homosexual. Includes statistics on homosexual behavior, tips for ministry to those practicing this "deathstyle" and information on the homosexual movement and its political agenda.
Thacker also referred to AIDS as the "gay plague." The web site was quickly scrubbed soon after the offending comments were discovered, but the damage was done. LGBT and HIV/AIDS advocates were furious. Carl Schmid, a Log Cabin Republican member and a board member for the Human Rights Campaign, had worked in Bush's 2000 Presidential campaign. He said, "We need to have a scientific-based approach to the problems of HIV-AIDS and not this radical agenda he's pushing." Senate Minority Leader Tom Daschle (D-ND) also denounced the nomination: "Thacker's characterization of AIDS as the gay plague and his offensive public statements about homosexuality indicate a disturbing bias that is completely at odds with the role the advisory commission should play." But the panel's co-chair, Tom Coburn (who would later become Republican Senator from Oklahoma), professed ignorance of Thacker's opinions and claimed that Thacker's views on homosexuality were irrelevant to the panel's work.
A week after Thacker's nomination, he withdrew is name from consideration. White House Press Secretary Ari Fleischer moved quickly to distance the administration from the controversy: "Those words are as wrong as they are inappropriate. And they are not shared by the President. That remark is far removed from what the president believes." Thacker blamed his nomination's failure on "gay radicals" in an interview two weeks later: "The primary tactic used by gay radicals is intimidation. They're going to be in your face and they're going to be noisy."
TODAY'S BIRTHDAY:
Publius Aelius Traianus Hadrianus, the Emperor Hadrian: 76-138. Regarded as the third of the Five Good Emperors, he became emperor in 117 just as the Roman Empire was in its prime. Peace, for the most part, was at hand, which allowed the Emperor to travel to nearly every one of the Empire's provinces. He endeared himself as the "people's emperor," traveling with his troops and eating the same rations. He embark on a massive public works campaign, building roads, temples, public baths, libraries, monuments and fortifications along the frontiers, including the massive Hadrian's Wall in Britain. He was a strong patron of the arts, he wrote poetry in Latin and Greek, he reformed the legal code with respect to slavery, and he rebuilt the Pantheon with the dome that stands to this day.
Here's a little-known note: Hadrian popularized beards. Before his time, Romans were clean shaven. Hadrian's beard was inspired by his love of all things Greek: philosophy, literature, culture, and a particular young man, his love Antinous. When Antinous drowned in the Nile, Hadrian "wept for him like a woman." Hadrian struck coins in Antinous's likeness and had him deified — unprecedented acts for one who was not an emperor. He founded the Egyptian city of Antinopolis in his lover's memory, commissioned busts and statues in his likeness, built temples to him throughout his empire, and held festivals in his honor. The Cult of Antinous became very popular, particularly with a certain class of men in the empire.
Hardian did marry, to fulfill one expectation of being an Emperor, but the marriage was childless. In 136, he adopted a consul, Lucius Ceinius Commodus, that he tapped to be his successor, but Commodus died two years later. Hadrian then formally adopted Antonius Pius, on the stipulation that Antonius would adopt Marcus Aurelius and thus securing the succession of the Fourth and Fifth Good Emperors.
If you know of something that belongs on the agenda, please send it here. Don't forget to include the basics: who, what, when, where, and URL (if available).
And feel free to consider this your open thread for the day. What's happening in your world?
The Daily Agenda for Thursday, January 23
Jim Burroway
January 23rd, 2014
TODAY'S AGENDA:
Events This Weekend: Midsumma, Melbourne, VIC; BeefDip, Puerto Vallarta, JAL; Winter Rendezvous Ski Week, Stowe, VT; GayWhistler Winter Pride, Whistler, BC.
TODAY'S AGENDA is brought to you by:

The Stud lasted a decade, from 1976 to 1987, when it became Griff's. In 1994, it became the Faultline, which caters to a decidedly assertive crowd.
TODAY IN HISTORY:
FCC Backs Stations Which Aired Programs About Homosexuality: 1964. In the summer of 1962, New York City's Pacifica public radio station WBAI aired a highly controversial talk show about homosexuality (see Jul 15). It wasn't so much that the subject was homosexuality — that alone was controversial but it had been done before — but that the station would agree to include gay rights activist Randophe Wicker and several other gay men on the program. Real live gay men, talking about the difficulties in maintaining careers, the problems of police harassment, and the social responsibility of gays and straights alike.
This discussion went on for ninety minutes, on the air for everyone to hear. At least one group of listeners were fit to be tied over it. They launched a complaint with the Federal Communications Commission to challenge the station's broadcast license. That complaint was joined with two others against Pacifica stations in Los Angeles and Berkeley for their broadcasts of two poetry readings and a recording of playwright Edward Albee's "The Zoo Story." But after a lengthy investigation, the FCC unanimously agreed to renew the stations' licenses. In doing so, the FCC issued a statement which said, in part:
We recognize that as shown by the complaints here, such provocative programming may offend some listeners. But this does not mean that those offended have the right, through the Commission's licensing power, to rule such programs off the airways. Where this the case, only the wholly inoffensive, the bland, could gain access to the radio microphone or TV camera.
Commissioner Robert E. Lee addressed the specific complaints made about the WBAI broadcast. While he felt that a panel discussion featuring physicians and sociologists might be informative, "a panel discussion of eight homosexuals discussing their experiences and past history does not approach the treatment of a delicate subject one could expect from a responsible broadcaster." While the FCC stressed that the ruling did not mean that the commission endorsed the broadcasts, it nevertheless was regarded as a landmark decision upholding the broadcaster's right to determine the kinds of programs that it wishes to air.
[Source: Lawrence Laurent. "Stations' judgment backed by FCC." Washington Post (January 23, 1964): D20.]
TODAY'S BIRTHDAY:
Sergei Eisenstein: 1898-1948. Acclaimed as one of the most brilliant cinematic pioneers, Eisenstein first followed his engineer father's footsteps into the Petrograd's Institute of Civil Engineering, but when the 1917 Revolution broke out, Eisenstein joined the Red Army, broke ties with his father who fled to Germany, and joined the First Workers' Theater of Proletcult. He worked as a costume and set designer before switching to filmmaking. His cinematic debut, Strike (1924), exploded onto the world stage with his invention of the film montage, a cascading flood of imagery edited for maximum impact. His second full-length feature, Battleship Potemkin (1925), became one of the most famous films ever made, bringing him immediate worldwide acclaim. But back at home, official cinematic tastes began to change with the rise of Joseph Stalin and Soviet Realism. His next epic, October: Ten Days that Shook the World, was commissioned to celebrate the tenth anniversary of the 1917 revolution, but it got caught up in bureaucratic wrangling official censorship.
October was released in 1928, again to worldwide acclaim but official criticism at home. Eisenstein decided that perhaps the time was right to take up an offer from Paramount Pictures in Hollywood to make a film in the U.S. He arrived in Hollywood in May, 1930, but Eisentsteim's artistic approach proved iincompatible with Paramount's formulaic methods and attention to the bottom line. Five months later, Eisenstein and Paramount parted ways. Eisenstein was temporarily rescued from the prospect of returning to the Soviet Union a failure when another benefactor, author Upton Sinclair, came to his rescue and backed his next project, ¡Que Viva Mexico!. Eisentein spent the next year in Mexico and a considerable amount of money shooting nearly fifty linear miles of film, but with little to show for it when Sinclair cancelled production. Eisentstin tried to re-enter the U.S. but was blocked at the border, thanks to an expired re-entry visa and a cache of homoerotic drawings that he had been secretly producing.
Thoroughtly disgraced, Eisentsein made his way back to Moscow. Somewhat miraculously, he was able to work his way back into Stalin's good graces. He collaborated with composer Sergei Prokofiev for his first sound film, the biopic Alexander Nevsky. It's 1938 release was critically acclaimed in both the West and the Soviet Union, with Eisenstein winning the Order of Lenin and the Stalin Prize. He then began work on his next epic, Ivan the Terrible, which he envisioned as a trilogy. The first installment again won a Stalin Prize in 1944. But the second installment was heavily criticized and remained unreleased until 1958. All of the footage shot for Part 3 was confiscated and most of it was destroyed. Eisenstien's health failed, and he died of a heart attack in 1948 at the age of fifty.
Eisensten's diaries were published as Immoral Memories
in 1983, revealing his infatuations with several young men, including his unrequited love for his heterosexual assistant Gregori Alexandrov. Many of his homoerotic drawings were exhibited in 1998 for the centenary of his birth.
Gary Burton: 1943. The Grammy-Award winning jazz vibraphonist is an innovator on several fronts. He began learning to play the marimba and vibraphone while only six years old growing up in Anderson, Indiana. His father built him a platform so that he could reach the keys. By his senior year in high school, he was playing professionally at a restaurant in Evansville. While studying at the Berklee College of Music in Boston, he also began recording with several Nashville musicians, including Hank Garland, Floyd Cramer and Chet Atkins. He later began touring with Stan Getz from 1964 to 1966 as Bossa Nova became popular. Burton's innovation didn't end with the mixing of musical styles. His unique four-mallet technique has become known as the "Burton grip," which allow him to play the vibraphone in a much more pianistic style. In 1967, he formed the Gary Burton Quartet, and the group's first album, Duster, set the stage of the jazz-fusion tend in the 1970s by combining jazz, country and rock and roll. In 1968, he became the youngest musician to win Down Beat magazine's Jazzman of the Year award, and his 1972 album Alone at Last
(MP3
) won him the first of seven Grammys.
Burton came out publicly in 1992 during a radio interview with NPR's Terry Gross. " At that time I was in my early 40s," he wrote in an email to BTB. "Like many from my generation, I struggled for the first half of my life to understand my sexual identity, but finally accepted that I am gay and always was." He added: "I have always hoped that my experience might serve as a source of encouragement and enlightenment for others in my profession, who are trying to reconcile a career in the public eye while being a member of the gay community. I have been fortunate to have found acceptance from both the musical community and the public during my 30 years of being out. I have no idea what might be said when I'm not around, but I have never directly experienced any discrimination because of my identity."
By the time he came out, he was not only a successful recording artist, but he was also Dean and then Executive Vice President at Berklee College. He retired in 2003, but continues to teach some courses online. His 2012 release Hot House
(MP3
), with Chick Corea, won a Grammys for Best Improvised Jazz Solo. His latest album, Guided Tour
(MP3
) came out in August, along with his autobiography, Learning to Listen: The Jazz Journey of Gary Burton
.
Here is Gary Burton and Makoto Ozone playing "Afro Blue" at Montreaux: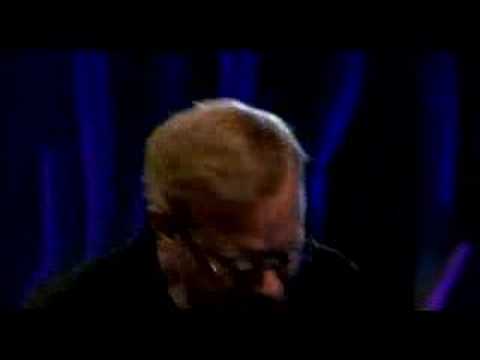 If you know of something that belongs on the agenda, please send it here. Don't forget to include the basics: who, what, when, where, and URL (if available).
And feel free to consider this your open thread for the day. What's happening in your world?
The Daily Agenda for Wednesday, January 22
Jim Burroway
January 22nd, 2014
TODAY'S AGENDA:
Events This Weekend: Midsumma, Melbourne, VIC; BeefDip, Puerto Vallarta, JAL; Winter Rendezvous Ski Week, Stowe, VT; GayWhistler Winter Pride, Whistler, BC.
TODAY'S AGENDA is brought to you by:

The Bike Stop would later open another location at 381 3rd Avenue. That one became known as the Bike Stop East, and the 75th Street location became the Bike Stop West. The bar manager, known as "the Emerald Queen" for the emerald rings he wore, claimed to be Tab Hunter's half brother. The Bike Stop East today is a sushi bar. I'm not sure what's going on with the original location.
THIS MONTH IN HISTORY:
The Bicycle in the Treatment of Homosexuality: 1892. In the late 1800s, the entire country was swept up in a massive bicycling craze. We tend to think of bicycling today as a hobby or recreation, but in the late 1800s, it was an amazingly practical, efficient, cheap and speedy way of getting around. Before the bike came along, transportation was either by horse (cumbersome and expensive) or by foot (slow). By 1885, over 400 bicycle factories were working non-stop to keep up with demand. That year alone, Americans bought 2 million bikes, one for every 27 people in the country.
Bicycling also had the added benefit of being healthy exercise. And so it should come as no surprise that it would inspire doctors to find novel prescriptions for their patients' ailments. Dr. Graeme M. Hammond of New York City wrote to the Journal of Nervous and Mental Disease about the new contraption's ability to calm his patient's nervous disorders. He presented thirteen cases, which included "one of sexual perversion, and the thirteenth case was one of abnormally developed sexual appetite":
CASES XII. and XIII. both suffered from abnormal sexual appetites. Case XII. a young man, twenty-four years of age, had observed for the past year a gradually increasing desire for members of his own sex. He had been able to control his appetite so far, but was fearful lest it should finally overcome him and lead him to perpetrate acts which were naturally abhorrent to him. Case XIII. was a man, thirty years of age, whose naturally vigorous sexual appetite had been fed by indulgence, till it seemed as if the gratification of his desires was his only object in life.

I have observed during my twenty years experience among athletes, that physical fatigue is antagonistic to the sexual appetite, and that men who devote their lives to the cultivation of their physical strength are seldom, if ever, immoderate sexually, and during the periods of active training are often abstemious simply from lack of desire. Energy, which, in others might be expended sexually, is in them consumed by hard physical work. It has, therefore, been my custom in those cases, in whom I have considered it advisable to diminish or to abolish the sexual appetite, to prescribe severe and fatiguing exercise in conjunction with suitable medicinal treatment. I have found nothing more serviceable than the bicycle to accomplish this object. It should be used daily, preferably in the afternoon, and the patient should be directed to ride long distances at a rapid rate of speed, not carrying it to such an extent as to produce exhaustion, yet sufficiently so to induce well-marked fatigue.

Both of these patients have repeatedly told me that a hard ride would invariably abolish all sexual desire, even if the appetite was at its strongest just before the ride was taken. Of course, medicinal treatment was administered in both instances; but there can be no doubt that their recovery was hastened and facilitated by the hard physical labor they were subjected to by the use of the bicycle.
Paging NARTH…
[Source: Graeme Hammond. "The bicycle in the treatment of nervous diseases." Journal of Nervous and Mental Disease 17, no. 1 ( January 1892): 36-46.]
V.D. As Retribution for Illicit Intercourse: 1916. Today's history item goes to show that the more things change, the more things stay the same. Through much of the first decades of the AIDS crisis, moralistic preachers, pundits and politicians described the fatal disease as divine punishment for what they saw as illicit behavior. In 1983, for example, New York Post Columnist Pat Buchanan wrote, "The poor homosexuals… they have declared war upon nature, and now nature is exacting an awful retribution." (See May 24)
It's that phrase — "awful retribution" — which is as ignorant is it is memorable, even some three decades later. But it's hardly original. In 1916, Dr. Winfield Scott Hall, professor of physiology at Northwestern University Medical School in Chicago, published a book, Sexual Knowledge, "for the instruction of young people, young wives and young husbands… on the best way and the best time to impart sexual knowledge to boys and girls." The book was published under a copyright held by The International Bible House, and it proved to be as ignorant and moralizing as anything Buchanan has ever written. The concern then, of course, wasn't AIDS, but gonorrhea and syphilis, two sexually transmitted diseases for which there were no easy cures. And so avoiding them in the first place was an important priority. Condoms were known to as an effective barrier to transmission, and there were a variety of other remedies which were marketed as prophylactics. But Hall, in Sexual Knowledge, wrote that the only true prevention was adherence to marriage vows:
Nature has devised a retribution for illicit intercourse in the form of venereal disease. If the parties observe fidelity to their marriage vows, venereal disease is experienced in wedlock only on very rare occasions, and then through some accidental infection, as from contact with some public utensil, as a public water closet, a public towel, or a drinking cup. So rare is this unfortunate accident, however, that we may say that intercourse in undefiled wedlock results normally in pleasure and gratification to both parties; while intercourse out of wedlock, or illicit intercourse, is destined, as a rule, to be visited with retribution.
Mind you, this was a professor at Northwestern University's medical school, one of the largest and most prestigious institutions in the Midwest. Dr. William J. Robinson, who was a physician, sexologist, birth control advocate, and editor of the American Journal of Urology and Sexology, exploded with fury in the January 1916 edition of his journal. Quoting the first sentence from the passage above, Robinson raged:
I wish I possessed a pen sufficiently sharp and vitriolic and a vocabulary sufficiently rich and varied, to characterize properly this sentence, to brand it as it deserves to be branded.

…It isn't sufficient to characterize it merely as a stupid falsehood; the injury of such statements is much greater than one would casually conceive; they have a further reaching significance in the fact that they tend to loose, illogical thinking and lead to false ideas about Nature in general. Coming from a scientist such a statement is nothing less than a crime. Just think of what the sentence means: in order to discourage men from illicit sexual relations or to punish them for having indulged in ante-matrimonial or extra-matrimonial relations, Nature has designedly, purposely, created the gonococcus and the spirocheta pallida. So thoughtful, so solicitous is Nature about Man's morality, so deeply interested is she that men should live in strictly monogamic marriage only (which, by the way, everybody except a Professor of Physiology knows is an institution of only comparatively recent origin), that she has deliberately and purposely devised a retribution in the form of gonorrhea and syphilis for all those who dare to indulge in illicit, i. e., natural sex relations! Any union sanctioned by priest or magistrate is to be blessed, happy and free from any disease or disharmony, any union not s0 sanctioned is to be punished by venereal disease. And this is Nature's deliberate retribution, and so says a scientist, a Professor of Physiology, who is supposed to instruct and develop the thinking powers of the young!

Venereal disease is Nature's retribution for illicit intercourse. And what is measles, scarlet fever and diphtheria a retribution for? What is consumption, cancer, heart disease, Bright's disease, a retribution for?
Robertson was just getting warmed up. To drive home the sheer ridiculousness of Hall's "retribution" thesis, Robertson demanded that Hall's statement be brought to its most logical conclusion:
I believe in logic to a finish. If it be reprehensible to teach people the use of venereal prophylactics because such knowledge circumvents Nature and destroys the deterrent effect of venereal disease, then it is also reprehensible, nay even criminal, to treat venereal disease, and every venereal specialist is a criminal, because by his skill in curing venereal disease, which is the direct result of illicit intercourse, he circumvents Nature, minimizes the stings of the punishment and thus directly encourages immorality. I am not joking. I am simply logical. And if we believe that Nature has devised venereal disease as a retribution for illicit intercourse, then it stands to reason that any attempt to cure venereal disease, to free men from Nature's punishment, is a sin against Nature.

Here is the situation. A man knows that there is such a thing as venereal disease; still, prompted by the imperiousness of his instinct, he takes the risk with the conscious or unconscious thought that if he is unfortunate enough to contract the disease he will go to a specialist who will cure it. But suppose there were no such a thing as a venereal specialist? Suppose the treatment of venereal disease were made a criminal offence? Can't you see that the fear of venereal disease would exert its deterrent effect in a thousand times stronger measure than it does now? If a man were sure that if he contracted gonorrhea or syphilis or chancroids, that he would have to carry the disease for the rest of his life, that not only would there be no hope of any cure, but that he would get no relief, don't you agree with me that such a man would hesitate much more than he does now, before subjecting himself to the risk of venereal infection? Of course you do. Q. E. D.

We thus reach the logical, the unassailable conclusion that if Nature devised venereal disease as a retribution for illicit intercourse, then it is not only criminal to teach the use of venereal prophylactics, as is now done so commonly in the armies and navies of the world, including those of the United States, but it is just as criminal, in fact more so, to treat venereal disease in any form. If a man wants to be a criminal and wants to break Nature's laws against illicit intercourse, then let him bear the full consequences, and every man who wants to save him from Nature's punishment, or wants to cure him after he has been punished, is accessory to the crime.

How does Professor Hall and those who believe with him like this logically unassailable conclusion?
[Sources: Winfield Scott Hall. Sexual Knowledge (Philadelphia: John C. Winston Co., 1916): 129-130. The passage can be read online via Google Books here.
William J. Robinson. "Venereal disease as a retribution for illicit intercourse." American Journal of Urology and Sexology 12, no. 1 (January 1916): 24-29. Robinson's article can be read online via Google Books here.]
TODAY'S BIRTHDAY:
Sir Francis Bacon: 1561-1626. The philosopher, essayist, author, jurist, statement and scientist is known as the creator of empiricism, which insisted that knowledge must come from direct experience and evidence rather than traditions, intuitions or religious beliefs. Bacon further honed those theories into a disciplined approach to scientific method which became known as the Baconan methond or, more simply, the scientific method.
Bacon's career began in law, first as a barrister and then as a member of Parliament, where he became known as a reformer and an advocate against religious persecution. But his career stalled under Queen Elizabeth I, and he found himself mired in debt. When James I ascended to the thrown, Bacon's prospects improved. He also, at the age of 48, finally married Alice Barnham. His close relationship with the gay James I was fruitful, as Bacon was awarded the office of Solicitor General, then Attorney General, then Lord High Chancellor, the highest post in government aside from the King himself, all within a decade. But his public career ended in 1621 when after falling into debt, he was charged by Parliament with 23 counts of corruption. He was fined £40,000 and sent to the Tower of London at the king's pleasure. Again, his closeness with the King came in handy as he was released days later with James I covering the fine.
During Bacon's downfall, there was considerable speculation about his private life and his love for "very effeminate-faced youth," and Welsh male servants. The Puritan MP Sir Simonds D'Ewes wrote in his diary on the very day of Bacon's censure by Parliament:
The favour he had with the beloved Marquis of Buckingham emboldened him, as I learned in discourse from a gentleman of his bedchamber, who told me he was sure his lord should never fall as long as the said Marquis continued in favour. His most abominable and darling sinne I should rather burie in silence, than mencion it, were it not a most admirable instance, how men are enslaved by wickedness, & held captive by the devill. For wheeras presentlie upon his censure at this time his ambition was moderated, his pride humbled, and the meanes of his former injustice and corruption removed; yet would he not relinquish the practice of his most horrible & secret sinne of sodomie, keeping still one Godrick, a verie effeminate faced youth, to bee his catamite and bedfellow, although hee had discharged the most of his other household sevants: which was the moore to bee admired, because men generallie after his fall begann to discourse of that his unnaturall crime, which hee had practiced manie yeares, deserting the bedd of his Ladie, which hee accounted, as the Italians and the Turkes doe, a poore & meane pleasure in respect of the other; & it was thought by some, that hee should have been tried at the barre of justice for it, & have satisfied the law most severe against that horrible villanie with the price of his bloud; which caused some bold and forward man to write these verses following in a whole sheete of paper, & to cast it down in some part of Yorkehouse in the strand, wheere Viscount St. Alban yet lay:

Within this sty a *hogg doth ly,
That must be hang'd for Sodomy.

(*alluding both to his sirname of Bacon, & to that swinish abominable sinne.)

But hee never came to anye publicke triall for this crime; nor did ever, that I could heare, forbeare his old custome of making his servants his bedfellowes, soe to avoid the scandall was raised of him, though hee lived many yeares after his fall in his lodgings in Grayes Inne in Holbourne, in great want & penurie.
With his career in government over, Bacon turned to writing and conducting scientific research. He wrote New Atlantis, a utopian fiction which set out his ideals about the best way to organize society; Novum Organum, in which he discussed the organization of knowledge; and The Advancement of Learning, where he argued for empirical research instead of supposition and superstition. In 1626, his commitment to empiricism may have been a factor in his death. To test whether freezing meat would preserve it, he went out in a blizzard and stuffed a dead chicken with snow. As he wrote while on what would turn out to be his death bed, "As for the experiment itself, it succeeded excellently well; but in the journey between London and Highgate, I was taken with such a fit of casting as I know not whether it were the Stone, or some surfeit or cold, or indeed a touch of them all three." He died of pneumonia a month later on April 9, 1626.
70 YEARS AGO: Elaine Noble: 1944. Before Harvey Milk won political office in San Francisco, there was Elaine Noble in Boston. She won her Massachusetts state House of Representatives seat in 1974, becoming the first non-incumbent "avowed homosexual" to be elected to public office. It was a nasty campaign from beginning to end: her windows were shot out, her car was vandalized, and windows were smashed at her campaign headquarters. As she later recalled, "I was elected in a largely Irish-Catholic town. I was elected in spite of being gay. In the height of desegregation in Boston, I was riding on the buses with children of color. The gay community was just as racist as the straight community. So I had a lot of issues around race… There was a level of animosity in all strata of society against homosexuality."
Despite that animosity, she won 59% of the vote. She did it by focusing on the things people in her district cared about: crime, health care, housing for the district's many elderly residents, and the neglect in city services.
But the harassment continued after she took office. "One day, I was walking to the State House and there was a guy, 85 years old, and he walked up and said, "Rep. Noble.' And I reached up to shake his hand and he spit on me. And then I turned around and he started doing his diatribe. I walked all the way home, showered and changed my clothes. So, even walking to work or riding my bike to work was not terribly safe."
She not only had to deal with obscene profanities, she once found human feces left in her desk. But when she stood for re-election two years later, she won with almost 90% of the vote. In 1977, she was part of the first delegation of gay men and lesbians invited to the Jimmy Carter White House to discuss issues important to the LGBT community (see Mar 26). Being such an important "first" took its toll on her though, and she decided against running for re-election in 1978:
My phone was ringing constantly from people all over the country who had very frightened voices. There were people all over the country calling and asking if I would come and speak. They'd say, "Well, you have a responsibility to a bigger constituency." I was pulled in a thousand different ways. It was not going to have a happy ending and I was smart enough to know that. I thought, "Well, I've done my best. It's time for me to move on to the next step in my own life. I've paid my dues."
Since then, with the exception of an occasional interview, she has mostly been living a considerably quieter private life.
If you know of something that belongs on the agenda, please send it here. Don't forget to include the basics: who, what, when, where, and URL (if available).
And feel free to consider this your open thread for the day. What's happening in your world?
The Daily Agenda for Tuesday, January 21
Jim Burroway
January 21st, 2014
TODAY'S AGENDA is brought to you by:

After a long battle to obtain a dance permit from the San Francisco Police Department, The Shed became a popular bar and after-hours dance club and (later) discotheque. It opened in 1972, just as the Castro was transitioning from a working class Irish neighborhood to a gay neighborhood. Located across the street from the Harvey Milk Memorial branch of the San Francisco Public Library, the building now looks like it might be a private residence.
TODAY IN HISTORY:
Time Magazine's "The Homosexual In America": 1966. Time magazine published an unsigned two-page article which, given that it was a "popular" magazine, provides a mirror of how gay people were viewed in the U.S. at that time:
It used to be "the abominable crime not to be mentioned." Today it is not only mentioned: it is freely discussed and widely analyzed. Yet the general attitude is, if anything, more uncertain than before. Beset by inner conflicts, the homosexual is unsure of his position in society, ambivalent about his attitudes and identity — but he gains a certain amount of security through the fact that society is equally ambivalent about him.
In the second paragraph, Time provides some examples of that ambivalence that straight society had toward gay people:
The latest Rock Hudson movie explicitly jokes about it, Doubleday Book Shops run smirking ads for The Gay Cookbook, and newsstands make room for "beefcake" magazines of male nudes.
It's hard to know whether Time indulged in some gay-baiting with Rock Hudson, but that line almost certainly raised a few eyebrows in Hollywood. The article went on:
But increasingly, deviates are out in the open, particularly in fashion and the arts. Women and homosexual men work together designing, marketing, retailing, and wrapping it all up in fashion magazines. The interior decorator and the stockbroker's wife conspire over curtains. And the symbiosis is not limited to working hours. For many a woman with a busy or absent husband, the presentable homosexual is in demand as an escort — witty, pretty, catty, and no problem to keep at arm's length. …

On Broadway, it would be difficult to find a production without homosexuals playing important parts, either onstage or off. And in Hollywood, says Broadway Producer David Merrick, "you have to scrape them off the ceiling."  … [I]n the theater, dance and music world, deviates are so widespread that the sometimes seem to be running a kind of closed shop.
As the article continues, the ugliness grows. Time cited a Los Angeles psychiatrist who declared homosexuals "failed artists, and their special creative gift a myth." Time held gay people responsible for plays depicting "the degradation of women and the derision of normal sex. … They represent a kind of inverted romance, since homosexual situations as such can never be made romantic for normal audiences." And Time projected its obsessions with sex onto gay people:
Even in ordinary conversation, most homosexuals will sooner or later attack the 'things that normal men take seriously.' It does not mean that homosexuals do not and cannot talk seriously; but there is often a subtle sea change in the conversation: sex (unspoken) pervades the atmosphere.
It was at this point when Time turned to the notorious psychologist of the 1950s, Edmund Bergler, who, though dead for four years, supplied the following from a book he wrote ten years earlier:
The late Dr. Edmund Bergler found certain traits present in all homosexuals, including inner depression and guilt, irrational jealousy and a megalomaniac conviction that homosexual trends are universal. Though Bergler conceded that homosexuals are not responsible for their inner conflicts, he found that the conflicts "sap so much of their inner energy that the shell is a mixture of superciliousness, face aggression and whimpering. Like all psychic masochists, they are subservient when confronted by a stronger person, merciless when in power, unscrupulous about trampling on a weaker person."
It was all there: gay people were "not like everybody else. They were "anxiously camouflaged," "catty," "megalomaniacal," "supercilious," "conspiring," "wimpy," "camp," "psychic masochists," "irrationally jealous," "beset by inner depression and guilt," "pathetic," suffering from "a disabling fear of the opposite sex," trapped in "a case of arrested development," "subservient around strangers," "merciless around those weaker than them," "antagonistic toward heterosexuals," "mocking of heterosexuals," "inferior to heterosexuals" and, yes, conspiring over curtains while also nursing their "constant tendency to prowl or 'cruise' in search of new partners" while "refus(ing) to accept the full responsibilities of life." And Time's concluding remarks were nearly indistinguishable from what we regularly hear today from the likes of Peter LaBarbera, Bryan Fischer, Scott Lively, or the minions at the Family "Research" Council:
Lack of procreation or of marriage vows is not the issue; even Roman Catholic authorities hold that an illicit heterosexual affair has a degree of "authentication," while a homosexual relationship involves only "negation." Roman Catholic thought generally agrees that homosexuality is of and in itself wrong because, as New York's Msgr. Thomas McGovern says, it is "inordinate, having no direction toward a proper aim." Even in purely nonreligious terms, homosexuality represents a misuse of sexual faculty and, in the worlds of one Catholic educator, of "human construction." It is a pathetic little second-rate substitute for reality, a pitiable flight from life. As such it deserves fairness, compassion, understanding and, when possible treatment. But it deserves no encouragement, no glamorization, no rationalization, no fake status as minority martyrdom, no sophistry about simple differences in taste — and, above all, no pretense that it is anything but a pernicious sickness.
The gay community's reaction was biting. An unsigned commentary in the Daughters of Bilitis' The Ladder (possibly by pioneering activist Barbara Gittings (see Jul 31), who was the magazine's editor at the time) read, in part:
In its final frenzied paragraph TIME shows its Catholic petticoats, TIME rolls religious, psychiatric, and plain bourgeois prejudice into one big mudball which it slings about, hoping to blacken homosexuality forever… TIME calls homosexuality "a pathetic little second-rate substitute for reality, 11 Ditto for TIME's essay on the subject.
The Ladder also quoted from a New York psychologist, Fritz Fluckiger, who had spoken at a DOB meeting: "They are famous for having a large research staff — and indeed, they have found every single cliche you can think of, to put in that essay."
The following month, Gittings's partner, Kay Lahusen (see Jan 5), writing as Kay Tobin.  quoted Dr. Isadore Ruben, publisher of Sexology magazine, who said that Time ordinarily prides itself in being up-to-date on whatever it covers. "But if this is so, then I am forced to conclude that if they are not ignorant, the editors of this essay are intellectually dishonest, motivated by prejudice, and guilty of deliberate omission and distortion." That same issue also published three letters which had been sent to Time's editor that the magazine declined to publish. Naturally, it was the letter from Frank Kameny (see May 21, founder of the Mattachine Society of Washington, D.C) which was the most forceful:
Instead of a mature, fair, objective assessment of the issue of homosexuality, divorced from ancient prejudices, pre- (sic) and misconceptions, and intolerances, we have a venomous, petulant polemic, suitable for a second-rate conservative publication.

From its stereotyping of "the homosexual" in the same invalid fashion as that in which others type "the Negro" or "the Jew," to its choice as a major  "authority" of a man (Bergler) whose views are discredited and disavowed even by his own professional colleagues, TIME has remained in the millenia-old intellectual and emotional rut on this question.

Instead of making a skeptical examination of the claims of modern psychiatry and finding that they are based upon shabby, slipshod science, including poor sampling techniques, built-in conclusions, and armchair theorizing about the nature of homosexuality, TIME swallows these claims hook, line, and sinker.

…The concluding three sentences are an unwarrantedly vicious attack upon a sincere effort to improve the status of a maligned and persecuted group of people and to gain for them the dignity to which all human beings have the right to aspire. Those sentences are the voice of a closed mind, of a mind which clearly has pre-judged, is not open to change, and is therefore in the most fundamental sense, prejudiced.
[Sources: Unsigned. "The homosexual in America" Time (January 21, 1966): 40-41. Available online with subscription here.
Unsigned. Column: "Cross-currents." The Ladder 10, no. 6 (March 1966): 18.
Kay Tobin. "A rebuke for TIME's pernicious prejudice." The Ladder 10, no. 7 (April 1966): 20-22.
Franklin E. Kameny. From "Letters TIME didn't print." The Ladder 10, no. 7 (April 1966): 22-23.]
If you know of something that belongs on the agenda, please send it here. Don't forget to include the basics: who, what, when, where, and URL (if available).
And feel free to consider this your open thread for the day. What's happening in your world?
The Daily Agenda for Monday, January 20
Jim Burroway
January 20th, 2014
TODAY'S AGENDA is brought to you by:

In 1969, The 5th Dimension had a massive hit with the medley "Aquarius/Let the Sun Shine In" from the hit musical Hair. It stayed at number one for six weeks, and celebrated the popular hope for a new age of peace guiding the planets and love steering the stars. As for the age of Aquarius itself, "the now generation" believed that they had seen its dawning, but among people who take these things seriously there is actually a raging argument over when and whether the 2,150 year astrological age actually starts. Whatever. As for the zodiac sign, today is the first day for Aquarius, according to most calculations. So how about some harmony and understanding?
THIS MONTH IN HISTORY:
Phyllis Lyon Kills Ann Ferguson: 1957. When the Daughters of Bilitis began publishing The Ladder in October 1956, the masthead identified its first editor as Ann Ferguson. In the second issue, Ferguson penned a short article addressing the first problem they encountered in publishing what would become the nation's first magazine for lesbians. As Ferguson explained it, too  many people feared "that names on our mailing list may fall into the wrong hands, or that by indicating interest in this magazine a person will automatically be labeled a homosexual." She assured readers that subscribers included all kinds of people, including lawyers, social workers, psychiatrists, business, and other professionals. She also assured readers that "Daughters of BIlitis is not outside the law — we advocate no illegal actions by anyone."
Ferguson revealed that the organization had obtained legal council and would file for incorporation under the laws of California. She also explained a recent Supreme Court decision which upheld the rights of citizens to refuse to reveal to Congressional committees the names on subscription lists or lists of purchases. So in addition to the organization's own bylaws prohibiting the disclosure of The Ladder's subscription lists, "the decision also guarantees that your name is safe!"
Ferguson had been at the helm for only thee months when the January 1957 issue included this startling announcement:
ANN FERGUSON IS DEAD!
I confess. I killed Ann Ferguson. Premeditatedly and with malice aforethought. We ran an article in the November issue of THE LADDER entitled "Your Name is Safe"." Ann Ferguson wrote that article. Her words were true, her conclusions logical and documented — yet she was not practising what she preached.

Somehow it didn't seem right,

She spent some time considering the situation. Then came to a conclusion. At the November public discussion meeting of the Daughters of Bilitis we got up — Ann Ferguson and I — and did away with Ann. Now there is only Phyllis Lyon.

Seriously, my pseudonym was taken in the first place without much thought. Somehow, it seemed the thing to do. But all it did was create problems. If you're going to write under a pseudonym then you should go by that name in personal contacts. But everybody connected with the Daughters of Bilitis already knew me as Phyllis and the attempt to call me Ann confused everyone, including me.

I'm sure that I'm not placing myself in any jeopardy by using my real name — and I'm only simplifying matters and practising what I preach.
Phyllis Lyon (see Nov 10) with her partner Del Martin (see May 5) were among eight women who founded the Daughters of Bilitis in 1955 (see Oct 19). In 2008, they Phyllis and Del became the first same-sex couple to be legally married in the state of California. Del passed away later that year. At last report, Phyllis still lives in their home in San Francisco.
[Sources: Ann Ferguson. "Your Name Is Safe!" The Ladder, 1, no. 2 (November 1956): 10-12.
Phyllis Lyon. "Ann Ferguson Is Dead!" The Ladder, 1, no. 4 (January 1957): 7.]
An Improved Method for Delivering Electric Shocks for Aversion Therapy: 1965. Electric shock aversion therapy was just one of many torturous methods which had been used to try to "cure" gay people throughout the twentieth century. Being that it's use of electricity somehow managed to convey a "technological" gloss into a very crude affair — male patients were shown nude photographs and given painful jolts if the showed any kind of interest in photos of men — it might be surprising that there had, in fact, been only a few basic "improvements" since the technology was first developed in 1935 (see Mar 11 and Sep 6). Three researchers, Bernard Tursky, Peter D. Watson and D.M. O'Connell from Harvard's Department of Psychiatry and the Massachusetts Mental Health Center, wrote in the journal Psychophysiology about that lack of progress:
Very little systematic work has been done toward designing a satisfactory electrode for the delivery of electric shock in psychological experimentation, although a wide variety of electrode types have been used. These, for example, have included: (a) plates of various metals and different sizes and shapes, either taped or strapped to the fingers, arms or legs of Ss (subjects); (b) cups filled with saline solution into which Ss' fingers were immersed; (c) standard EEG electrodes attached to the earlobes; and (d) wires attached to the teeth by wax or cups.

Several studies have been conducted to determine the effect of varying the absolute and relative sizes of electrodes. It was found that the smaller the electrode, the less current was needed to produce a given subjective intensity, and that when there was a considerable difference in the relative sizes of the two electrodes, the sensation was felt primarily under the smaller electrode. These studies indicate that the size and the configuration of the electrodes are important variables.
Such was the nature of this kind of research that the very people who were being subjected to painful electric shocks were reduced to the smallest abbreviation possible: they were just "Ss", and the less said of them the better. The real problem, as far as Tursky, Watson and O'Connell were concerned, was that currently existing technology really did have some problems that they felt needed addressing. Those problems were fourfold:
These are (a) precise delimitation of the area of stimulation; (b) minimal interference with the mobility of the S; (c) freedom from skin irritation and burning; and (d) reduction of muscle involvement as a secondary concomitant of shock stimulation.
Tursky, Watson and O'Connell believed that they had an answer. Instead of separate electrodes placed throughout the body, they devised a concentric electrode configuration which "has been found to be highly satisfactory. An inner aluminum disk was surrounded by second aluminum ring, both of which were held together in a plastic case. In order to avoid skin irritation and burning, the electricity was conducted between the device through small sponge pads soaked in saline and coated with an electrode paste. This, they said, was a marked improvement over the older methods:
When an electrical stimulus is applied through a simple metal electrode in direct contact with the skin for long periods of time, small area burns may occur. This can be explained by thinking of the metal electrode as an infinite number of conductors making contact with the skin. Any one of these contacts can form a low resistance path which becomes the focal point for all current flow. The sponge and salt paste contact, used in our electrode, acts to diffuse current flow and insures equal density over the entire surface. In two year sof use with over one hundred Ss, this electrode has not caused any burns.
In other words, they created the torturer's dream: a system of torment that leaves no mark. Well, at least none that we can see. It was also your parents' and grandparents' tax dollars at work. The research was supported by a grant from the U.S. Public Health Service.
[Source: Bernard Tursky, Peter D. Watson, D.N. O'Connell. "A concentric shock electrode for pain stimulation." Psychophysiology 1, no. 3 (January 1965): 296-298.]
If you know of something that belongs on the agenda, please send it here. Don't forget to include the basics: who, what, when, where, and URL (if available).
And feel free to consider this your open thread for the day. What's happening in your world?
The Daily Agenda for Sunday, January 19
Jim Burroway
January 19th, 2014
TODAY'S AGENDA:
Premiere of "Looking": HBO. What do you want in a gay series? When Showtime came out with Queer as Folk, we were willing to look past the barely passable acting, hackneyed dialogue and soap opera emoting just to have a television show that showed gay people — regardless of whether those people corresponded to anyone we knew in real life. Will and Grace was minstrel, but it was our minstrel, and genuinely funny too. But those programs, along with "The L-Word" and "The New Normal," all seemed to have a kind of Gay People for Dummies vibe, I guess so straight audiences wouldn't be lost without the subtitles. I would hope that today, with more than a third of Americans living in marriage equality states, maybe it's time for a TV series in which the main characters are gay — really gay, but not self-consciously, defiantly, outrageously, tragically or poignantly so.
It looks like we may have that in HBO's "Looking," a half-hour comedy-drama that follows a trio of friends in San Francisco. Reviews are promising. The New Yorker's Emily Nussbaum calls "Looking" a "stealth breakthrough, if only because it treats its highly specific circle of gay men with warmth and playfulness, viewing their struggles as ordinary, not outrageous." The Washington Post's Hank Stuever favorably contrasts "Looking" to other series gone by:
Closets are now so emptied — and gay culture is increasingly seen in perspective rather than merely as a topic — that "Looking" can spare itself the broad declarations of identity or liberty. For so long, film and TV projects about gay men involved obligatory scenes of bigotry and despair, in which the good times were unfailingly interrupted by requisite suffering. It was always a short hop from the disco floor to the hospital bed.
Stuever does warn that "a self-consciousness about being a 'gay show' is still evident, mostly in the writing," so I guess one can't expect perfection. But this does look promising. "Looking" stars Jonathan Groff, Frankie J. Alvarez and Murray Bartlett, with Scott Bakula, Russell Tovey and Raul Castillo rounding out the cast. "Looking" premieres tonight at 10:30 p.m. EST on HBO East, and 10:30 p.m. PST on HBO West. Check your local listings.
Events This Weekend: Aspen Gay Ski Week, Aspen, CO; Bärenpaadiie, Hamburg, Germany; Midsumma, Melbourne, VIC; Mid-Atlantic Leather Weekend, Washington, DC.
TODAY'S AGENDA is brought to you by:
Lambda Rising opened in 1974 in a tiny 300 square foot space with 250 titles, and it quickly became a kind of an informal community center for Washington, D.C.'s gay community. From those humble beginnings, it moved in 1984 to a larger 4,800 square foot, two story space on Connecticut Avenue and expanded to three other locations in Baltimore, Richmond, and Rehoboth Beach. In 2003, Lambda Rising bought the venerable Oscar Wilde Book Shop in New York and saved it from certain closure. But the rise of Amazon.com and the willingness of general bookstores to carry LGBT titles cut into Lambda Rising's business. Lambda Rising sold Oscar Wilde in 2006, and closed its three expansion bookstores between 2007 and 2009. The main store on Connecticut Avenue finally closed its doors for good on December 31, 2010.
TODAY IN HISTORY:
The Death of Murray Hall: 1901. The headline in the January 19, 1901, New York Times undoubtedly shocked a lot of people who thought they knew a gregarious Tammany Hall politician pretty well:
Murray H. Hall, the woman who masqueraded as a man for more than a quarter of a century, and the secret of whose sex came out only after her death last Wednesday night at 145 Sixth Avenue [renumbered in the 1920s to 453 6th Ave, between 11th and 12th streets -- ed], was known to hundreds of people in the Thirteenth Senatorial District, where she figured quite prominently as a politician. In a limited circle she even had a reputation as a "man about town," a bon vivant, and all-around "good fellow." She was a member of the General Committee of Tammany Hall, a member of the Iroquois Club, a personal friend of State Senator "Barney" Martin and other officials, and one of the most active Tammany workers in the district.

She registered and voted at primaries and general elections for many years, and exercised considerable political influence with Tammany Hall, often securing appointments for friends who have proved their fealty to the organization ­ never exciting the remotest suspicion as to her real sex.

She played poker at the clubs with city and State officials and politicians who flatter themselves on their cleverness and perspicacity, drank whisky and wine and smoked the regulation "big black cigar" with the apparent relish and gusto of the real man-about-town. Furthermore, Murray Hall is known to have been married twice, but the woman to whom she stood before the world in the attitude of a husband kept her secret as guardedly as she did.
Hall's secret was found out when his doctor was called to treat him for an illness he had been suffering for many years. That illness, it turned out, was breast cancer. By the time the doctor made the diagnosis, the cancer had spread to the heart. He died two days later. The Times reported that Hall was a book lover, preferring scientific and medical books, which led to speculation that Hall was trying to treat himself for cancer before finally succumbing. C.S. Pratt, the bookseller who Hall dealt with (and who to whom Hall sold his library three months before his death), had no clue that Hall was anything other than a man.
"He seemed to me to be a modest little man, but occasionally he showed an irascible temper. He would never talk about himself and shunned garrulous and inquisitive companions. In fact, when I met him on the street he was either accompanied by his black and tan dog or some woman or women, strangers to me, who I supposed were clients."

"During the seven years I knew him I never once suspected that he was anything else than what he appeared to be. While he was somewhat effeminate in appearance and talked in a falsetto voice, still his conduct and actions were distinctively masculine. This revelation is a stunner to me and, I guess, to everybody else who knew him."
Hall had been quite successful in the rough-and-tumble political world of Tammany Hall:
Why," continued the Senator, "when the County Democracy was in the heyday of its glory, Murray Hall was one of the bright stars in that constellation. He was the Captain of his election district when he lived and kept an intelligence office between Seventeenth and Eighteenth Street, on Sixth Avenue. That was some years ago, when the district was cut down, making Fourteenth Street the northern boundary. Hall moved so as to be in with his political pals. He used to hobnob with the big guns of the County Democracy, and I knew he cut quite some figure as a politician.
He also cut quite a figure as a ladies man. Married twice, both wives complained that he was "too attentive to other women." His adopted daughter, Imelda Hall, had no idea about her father's background. When she testified at a Coroner's inquest two weeks later, she referred to her father as "he." The Coroner interrupted to ask, "Wouldn't you better say 'she'?" She replied, "No, I will never say 'she'."
TODAY'S BIRTHDAY:
Patricia Highsmith: 1921-1995. The American author most widely known for her psychological thrillers Strangers on a Train
and The Talented Mr. Ripley
had a psychologically-scarring childhood to match her literary interests. She was born in her grandmother's boarding house, ten days after her parents divorced. Highsmith later said that her mother tried to abort her by drinking turpentine. Her mother would later taunt her: "It's funny how you adore the smell of turpentine, Pat." Her mother remarried three years later and the family moved to New York when Patricia was seven, only to send her back to Texas at the age of twelve. Highsmith never resolved her complicated love/hate relationship with her mother. "I learned to live with a grievous and murderous hatred very early on. And learned to stifle also my more positive emotions."
After graduating from Barnard in 1942, Highsmith wrote for comic books until 1947. Her first book, 1950′s Strangers on a Train
was only moderately successful as a novel, but Alfred Hitchcock's 1951 film adaptation established Highsmith's reputation for writing disturbing psychological thrillers. Her publisher rejected her second novel, The Price of Salt
(1952), due to its unabashedly lesbian story line with a rare happy ending. She published it under a pseudonym with a pulp fiction publisher and sold nearly a million copies. While the story had a happy ending, the real-life story behind the book wasn't so positive. Highsmith based the main character on a woman she met at Bloomingdales, and she stalked her for two months after completing the book.
Her fourth book, The Talented Mr. Ripley
(1955), introduced readers to her recurring character Tom Ripley, an amoral, sexually flexible con artist and murderer who appeared in four more novels between 1955 and 1991. (The book also proved popular with gay readers.) Some thirty short stories and novels followed altogether, many of them brilliant, all of them plumbing the depths of disturbed psyches and opening a world in which murder can seem a perfectly reasonable solution. As one reviewer put it, "Her stories are whydunits rather than whodunits."
But Highsmith's life, in many ways, imitated her art, particularly her anti-hero Tom Ripley: she lied, stole, fought, and insinuated herself into love triangles that she then set about destroying. Otto Penszler described her as "a mean, hard, cruel, unlovable, unloving person. I could never penetrate how any human being could be that relentlessly ugly." A publisher once commented, "She may have been one of the dozen best short-story writers of the 20th century, and she may have been one of the dozen most disagreeable and mean-spirited."
She had relationships, mostly with women, but they never lasted long. She had a fling with artist Allela Cornell in 1943 (Cornell later committed suicide in 1946 by drinking nitric acid), and between 1959 and 1961 she was involved with lesbian pulp fiction writer Marijane Meaker (who wrote as Vin Packer and Ann Aldrich). But as Highsmith grew older and more financially successful, she lived mainly alone and became increasingly eccentric, and not in a charming sort of way. She raised 300 pet snails that she carried around in her purse, and which she sometimes let out at dinner parties when she was bored. She was intensely anti-Semitic, racist, alcoholic, a "consummate atheist," and, later in life, fiercely anti-American. While living in Switzerland in the 1980s, she invented nearly 40 pseudonyms while writing to newspapers denouncing the "influence" of Jews. She died alone in a Swiss hospital in 1995 at the age of 74. Her last visitor was her accountant. Her last book, Small g: A Summer Idyll
, was published a month later.
If you know of something that belongs on the agenda, please send it here. Don't forget to include the basics: who, what, when, where, and URL (if available).
And feel free to consider this your open thread for the day. What's happening in your world?
The Daily Agenda for Saturday, January 18
Jim Burroway
January 18th, 2014
TODAY'S AGENDA:
Events This Weekend: Arosa Gay Ski Week, Arosa, Switzerland; Aspen Gay Ski Week, Aspen, CO; Bärenpaadiie, Hamburg, Germany; Midsumma, Melbourne, VIC; Mid-Atlantic Leather Weekend, Washington, DC.
TODAY'S AGENDA is brought to you by:

The City of the Angels' more fallen denizens gathered at the Fallen Angel. I haven't been able to find any information about this bar. I just kind of like the groovy post-psychedelic, artwork of the angel who's obviously had a rough time lately. The location is now a Metro PCS store, just down from a Salvadorian bakery and not far from MacArthur Park.
TODAY IN HISTORY:
Transgender Man In the News: 1894. The following item appeared in the Badger State Banner, published in Black River Falls, Wisconsin. A larceny case became a case about the nature of the defendant and his wife.
Anna Morris Given One Year
Anna Morris, alias Frank Blunt, the woman who has tried to be a man for the last fifteen years, was sentenced to the penitentiary for one year by Judge Gibson at Fond du Lac. She was arrested several months ago in Milwaukee charged with stealing $175 in Fond du Lac. It was then discovered that the prisoner was a woman, although she had worn masculine attire nearly all her life. A jury convicted her of larceny and a motion for a new trial was overruled. After the sentenced had been passed Gertrude Field, a woman who claimed to have been married to the prisoner in Eau Claire, fell upon the neck of the prison and wept for half an hour. This woman had furnished all the money for Blunt's defense, and now proposes to carry the case to the Supreme Court.
[Source: Jonathan Katz's, Gay American History: Lesbians and Gay Men in the U.S.A. (New York: Thomas Y. Crowell, 1976): pp 231-232.]
A Simple Home Device for Aversion Therapy: 1964. On this date, the British Medical Journal published this article by R.J. McGuire and M. Vallance:
Aversion Therapy by Electric Shock: a Simple Technique
Aversion therapy has been used for many years in the treatment of alcoholism. Apomorphine and emetine are the usual drugs used as the unconditioned stimuli for nausea and vomiting, with alcohol as the conditioned stimulus. More recently the same procedure has been used in the treatment of sexual perversions — for example, fetishism, transvestism and homosexuality.

There are several disadvantages to the use of drugs in conditioning procedures. The time between the stimulus being presented and the nausea being produced is uncertain. The patient may not even feel nausea; and, further, the cerebral depressant effect of the drug may interfere with the patient's ability to form conditioned responses. In addition, the treatment may have to be terminated prematurely because of its dangerous side-effects.

Alternative unpleasant responses can be used to produce aversion. In experimental psychology electric shock has been widely used both in animals and in humans. In clinical treatment, however, it has been less often used. The technique is simpler, more accurately controlled, and more certain in producing an unpleasant effect than drugs. This article describes a simple apparatus designed by one of us (R. J. McG.) and its use in the aversive treatment of sexual perversions, alcoholism, smoking, and neurotic symptoms.

Apparatus. — The components are cheap (under £1) and fit into a box approximately 6 in. (15 cm.) square and 2 in. (5 cm.) deep (Figs. 1 and 2). It is powered by a 9-volt battery and is therefore completely portable. The shock is administered through electrodes on a cuff around the patient's forearm. To construct the apparatus requires no special skill, and the technical details are given at the end of the article.

…After initial instruction he can treat himself and may take the apparatus home to continue the treatment there. Besides saving the therapist's time and making frequent treatment possible, this arrangement is to be preferred when the symptom is one usually indulged in alone-for example, masturbation to perverse fantasies. While the patient can use the apparatus whenever he is tempted to masturbate, he should also each day deliberately carry out the treatment at a time when the desire to masturbate is not strong.
This isn't the first time a device for administering electric shock has been described in the medical literature for treating homosexuality. Electric Shock Aversion Therapy has been discussed since at least 1935 (see Sep 6). But as modern science entered the space age, a few therapists got the idea that there was a demand for an inexpensive home version.
[Source: R.J. McGuire, M. Vallance. "Aversion Therapy By Electric Shock: A Simple Technique." British Medical Journal 1, no. 5376 (January 18, 1964): 151-153. Available online here.]
Miami-Dade County Approves Gay Rights Ordinance: 1977. An angry mob of anti-gay conservatives led by singer and Florida Orange Juice spokesperson Anita Bryant packed the Miami Commission Chambers in an attempt to shout down a proposed gay rights ordinance which would extending nondiscrimination protections in employment, housing and accommodations on the basis of "affectional or sexual preference." Despite the evident anger in the room, the Commission passed the ordinance 5-3.
Bryant and her husband, Bob Green, vowed to lead a campaign to repeal the ordinance at the ballot box, a campaign that she subsequently won (see Jun 7). That victory led to similar campaigns to overturn similar ordinances in St Paul, Minnesota (see Apr 25); Wichita, Kansas (see May 9); and Eugene Oregon. That tidal wave reached its high-water mark in on November 7, 1978 when California voters defeated the Brigg's Initiative which would have banned gays and lesbians from working in public schools. That same day, voters in Seattle also roundly rejected a ballot initiative to rescind that city's anti-discrimination ordinance.
On December 1, 1998, the Miami-Dade County Commission again passed another non-discrimination ordinance by a vote of 7-6. Opponents again petitioned for a vote, but the law was upheld on September 10, 2002.
First Same-Sex Blessing In Episcopal Church: 1992. Mark Benson, a 47-year-old physician's assistant, and Philip Straw, a 45-year-old postal worker, both of Pasadena, California, had been together for eight years when they decided to make honest men of each other. And so they did what any normal self-respecting church-going couple would do when they wanted to get married. They went to their church, All Saints Episcopal Church of Pasadena, which just happens to be the largest Episcopal Church west of the Mississippi. It also happened to have a very receptive rector in Rev. George Regas. He had already proposed that All Saints begin blessing gay unions in a sermon two years earlier.
Regas held back from calling the ceremony a "wedding," calling it a blessing instead. But even that small concession went far beyond what the national denomination at the time was willing to sanction. At the denomination's national summit in 1991, they were unable to reach a consensus on a wide range of gay-related issues, instead affirming a "traditional" standard which calls for unmarried people to remain celibate. Regas understood that the ceremony, which was attended by 500 guests, would case a stir. "Homosexuality is such a divisive issue, I'm sure there is a great deal of distress" about the ceremony, he told a reporter from The Los Angeles Times. "But the people who were there, who know these men, knew this was appropriate and good. … It had such a sense of rightness about it."
Of course, not everyone agreed. Two weeks later, a group of fundamentalists marched outside All Saints during a Sunday service holding signs reading "Homosex is a sin," and handing out flyers asking "What's worse than dying with AIDS?" to parishioners. The protest was organized by R.L. Hymers, pastor of the Baptist Tabernacle of Los Angeles, who in 1986 had asked his parishioners to pray for God to remove Supreme Court Justice William J. Brennan from his seat on the court by death over Brennan's 1973 vote in Roe v Wade. He also chartered an airplane to fly over Los Angeles trailing a banner reading, "Pray for Death: Baby killer Brennan." Hymers was similarly bombastic during this protest. "It's absolutely the wrong signal with the AIDS epidemic raging out of control, he told reporters. "The last thing a pastor should do is advocate a life-threatening and soul-threatening practice of sodomy."
Regas remained unapologetic. "We have done what we think God is calling us to do. We believe the inclusive love of Christ welcomes everybody." Philip Straw died from AIDS the following December.
If you know of something that belongs on the agenda, please send it here. Don't forget to include the basics: who, what, when, where, and URL (if available).
And feel free to consider this your open thread for the day. What's happening in your world?
The Daily Agenda for Friday, January 17
Jim Burroway
January 17th, 2014
TODAY'S AGENDA:
Events This Weekend: Arosa Gay Ski Week, Arosa, Switzerland; Aspen Gay Ski Week, Aspen, CO; Bärenpaadiie, Hamburg, Germany; Midsumma, Melbourne, VIC; Mid-Atlantic Leather Weekend, Washington, DC.
TODAY'S AGENDA is brought to you by:

Rounds was, euphemistically a "cruise bar." Non-euphamistically speaking, it was a hustler bar, located in the Loop around East 53d Street and Second Avenue where hustlers and their johns hung out. It opened in 1979 with three partners, one of whom, Seymour Seiden, was allegedly mob connected.  (Seiden had previously been a part owner of another gay bar, The Sanctuary, until 1972, when his partner was murdered the night before he was scheduled to testify before a federal grand jury.) Rounds' opening night was a star-studded event, according to Charles Scaglione's memoir (a non-mob partner, for what that's worth, and the only straight one of the three), with David Geffen, Calvin Klein and Studio 54 owner Steve Rubel supposedly in attendance. Scaglione also said that over the years, Tennessee Williams, Truman Capote, Andy Warhol and Vladimir Horowitz showed up from time to time. Rounds was finally forced to close in 1994 following a police raid in response to complaints about prostitution.
TODAY IN HISTORY:
ACLU Says Anti-Gay Laws Are Constitutional: 1957. In response to pleas from gay activists from the Mattachine Society, Daughters of Bilitis and ONE Magazine, the National Board of Directors of the American Civil Liberties Union issued the following statement:
The American Civil Liberties Union is occasionally called upon to defend the civil liberties of homosexuals. It is not within the province of the Union to evaluate the social validity of laws aimed at the suppression or elimination of homosexuals. We recognize that overt acts of homosexuality constitute a common law felony and that there is no constitutional prohibition against such state and local laws on this subject as are deemed by such states or communities to be socially necessary or beneficial. Any challenge of laws that prohibit and punish public acts of homosexuality or overt acts of solicitation for the purpose of committing a homosexual act is beyond the province of the Union.

In examining some of the cases that have come to our attention, however, we are aware that homosexuals, like members of other socially heretical or deviant groups, are more vulnerable than others to official persecution, denial of due process in prosecution, and entrapment. As in the whole field of due process, these are matters of proper concern for the Union and we will support the defense of such cases that come to our attention.

Some local laws require registration when they enter the community of persons who have been convicted of a homosexual act. Such registration laws, like others requiring registration of persons convicted of other offenses are, in our opinion unconstitutional. We will support efforts for their repeal or proper legal challenge of them.

The ACLU has previously decided that homosexuality is a valid consideration in evaluating the security risk factor in sensitive positions. 'We affirm, as does Executive Order 10450 and all security regulations made thereunder, that homosexuality is a factor properly to be considered only when there is evidence of other acts which come within valid security criteria.
Executive Order 10450, signed by President Dwight D. Eisenhower in 1953 (see Apr 27), went far beyond "security risk factors in sensitive positions." It actually barred all federal employment for gay people. That ban remained in place until 1975 (see Jul 3).
In 1957, homosexuality was illegal in all forty-eight states in the Union, as well as the District of Columbia and all American territories. Illinois wouldn't drop its anti-sodomy charge until 1961 (see Jul 28), and it would remain the only state to do so for the next decade. For many gay activists, overturning sodomy laws was still a distant dream. There were more pressing matters: police harassment, entrapment, raids, and other forms of official persecution. And for the first time, the ACLU committed to defending gay people in those areas.
That's why a statement like this, which today would seem to be a setback for gay people, was actually welcomed by many gay activists at the time. The Daughters of Bilitis issue a statement "commend(ing) the ACLU for its fine work in the defense of civil rights for all citizens" and urged its members to support the ACLU "whenever and wherever possible." The Mattachine Society agreed: "We believe that the serious interest of ACLU in matters of civil rights and due process of law merit the praise of Mattachine members and friends, and urge readers to support the organization's effort with memberships and donations whenever possible."
But ONE magazine, which was in the midst of its own legal battle with the Post Office (see Jan 13), wasn't having it. "One question," it asked. "Would it be within the province of the Union to evaluate the social validity of laws aimed at the suppression or elimination of Negroes, Jews, or Jehovah's Witnesses? Of course it would. Then why not homosexuals?"
[Sources: Unsigned. "The ACLU Takes a Stand on Homosexuality." The Ladder 1, no. 6 (March 1957): 8-9
Unsigned. "ACLU Position on Homosexuality." Mattachine Review 3, no 3 (March 1957): 7.
Dal McIntire "Tangents." ONE 5, no 4 (April 1957): 11-13.]
New York Times Magazine Publishes "What It Means To Be A Homosexual": 1971. The Harper's October 1970 cover screed by Joseph Epstein — the one where he called gay people "an affront to our rationality" and were "condemned to a state of permanent niggerdom among men" — generated an outpouring of anger in the gay community, which resulted in a protest inside the offices of Harper's (see Oct 27). Gay activists demanded another article to give the gay community equal exposure, but the Harper's refused the request. Its editors also refused to apologize. The outrageous insults in the piece become something of a second, lesser Stonewall in the way it brought out even more gays and lesbians who decided it was time to become more involved publicly.
Among them was Merle Miller, a former editor at Harper's who was also a novelist and biographer. His anger was apparent to two New York Times editors when they met for lunch one day. They discussed the Harper's article, and as discussion that became increasingly heated — the other editors didn't think there was anything wrong with it — Miller finally said, "Look, goddamn it, I'm homosexual … and I'm sick and tired of reading and hearing such goddamn demeaning, degrading bullshit about me and my friends."
Now, it's important to remember that throughout the 1970s, 80s and 90s, The New York Times had earned the enmity of gay people everywhere for its reticence in covering issues important to the gay community. In fact, under the editorship of A.M. Rosenthal, the very word gay was banned, unless it was a direct quote from someone else. He refused to make Walter Clemons a daily book critic once he found out Clemons was gay. Reporters and editors soon got the message: propose too many stories about gay people, and you too might come under suspicion.
But in 1971, The New York Times Magazine operated separately from the daily paper, and until the operations were merged in 1976, Rosenthal had no say what went into it. And so a few days later, those two editors proposed that Miller write a piece for the magazine. He accepted, and his essay, "What It Means To Be A Homosexual," would become a landmark. Miller described the pain of growing up gay in Iowa, how, as a young reporter, he learned to behave as a stereotypical tough-guy blood-and-guts reporter, denouncing "queers" regularly, to hide who he was. At one time he sought a psychiatrist to try to become straight, to no avail:
It took me almost fifty years to come out of the closet, to stop pretending to be something I was not, most of the time fooling nobody. …I dislike being despised, unless I have done something despicable, realizing that the simple fact of being homosexual is all by itself despicable to many people, maybe, as Mr. Epstein says, to everyone who is straight. Assuming anybody is ever totally one thing sexually.
Miller's essay was unlike anything that had ever been published before. Untold thousands of closeted gays read, for the first time, about Miller's experience in coming to terms with his sexuality and his experience of coming out. Letters poured into the Times mail room — almost 2000 in the first six weeks alone, and almost all of them from gay people, expressing their gratitude for Miller's honesty.
Later that year, "What It Means To Be A Homosexual" was published again in book form as On Being Different. Penguin Classics re-issued it again last year (available in paperback
and on Kindle
) with a foreword by Dan Savage and afterword by Charles Kaiser.
Texas AIDS Quarantine Proposal Withdrawn: 1986. Texas Health Commissioner Robert Bernstein announced that he was withdrawing the proposal to impose a quarantine on "incorrigible" people with AIDS (see Oct 22, Dec 14). The announcement came three days after twenty witnesses testified in a public hearing against the proposal, saying it would do little to stem the spread of the disease. The specter of a possible misuse of a quarantine, AIDS and other health advocates said, would prevent a lot of people with HIV/AIDS from getting tested or seeking services. Gov. Mark White also weighed in, saying that the proposed quarantine was "not an appropriate solution."
In a news conference in Austin announcing the about-face, Bernstein said that because of the "furor and the emotion" the proposal generated, the relationship between public health officials and the gay community "would suffer out of all proportion to the value gained." But he hadn't yet given up on coming up with some method for isolating people with AIDS. "We're not dropping it," he said. "We are just going to go about it in a less tumultuous way." Gay leaders in Texas hailed the turnaround and promised to help a newly expanded task force identify effective ways for dealing with the disease.
TODAY'S BIRTHDAY:
Ronald Firbank: 1886-1926. inspired by the Aesthetes of the late nineteenth century (especially Oscar Wilde), The plots in Firbank's stories were mostly inconsequential, bare frameworks on which to hang his dazzling dialogue. He studied at Cambridge, but left in 1909 before completing his degree. He had converted to Catholicism — like Wilde and many other aesthetes who were drawn by the pageantry — and contemplated entering the priesthood. He didn't, and spent much of his time traveling around the Mediterranean, living off of his family's wealth.
Despite the tragic example set by Oscar Wilde's conviction and imprisonment for "gross indecenc,y" Firbank saw no reason to hide his sexuality, either in his private life or in his books, which touched on a number of themes involving race, religion, social climbing, and sexuality, with many of his characters being gay, lesbian, and all shades in-between. Some of his stories were published posthumously, including 1915′s The Artificial Princess and 1926′s Concerning the Eccentricities of Cardinal Pirelli, which saw the title character falling dead of a heart attack while naked and chasing a choir boy around the church. Much of his other novels — Vainglory
(1915), Inclinations
(1916), Caprice
(1917), Valmouth
(1919), The Flower Beneath the Foot
(1923), and Sorrow in Sunlight (1924, published in the U.S. as Prancing Nigger) — were either self-published or, when they were published, financial flops. He died in Rome at age forty from alcoholism and lung disease in. Since then, he has acquired a legion of literary champions, including E.M. Forster (see Jan 1), Alan Hollinghurst, W.H. Auden, and Susan Sontag (see Jan 16), who included his novels as part of "the canon of Camp."
If you know of something that belongs on the agenda, please send it here. Don't forget to include the basics: who, what, when, where, and URL (if available).
And feel free to consider this your open thread for the day. What's happening in your world?
The Daily Agenda for Thursday, January 16
Jim Burroway
January 16th, 2014
TODAY'S AGENDA:
Events This Weekend: Arosa Gay Ski Week, Arosa, Switzerland; Aspen Gay Ski Week, Aspen, CO; Bärenpaadiie, Hamburg, Germany; Midsumma, Melbourne, VIC; Mid-Atlantic Leather Weekend, Washington, DC.
TODAY'S AGENDA is brought to you by:

Drag performers are so lame these days, lip-synching to Britney Spears and Beyoncé. Back in the day, they used to actually sing and act and dance to real, live music. Today, not only can't drag queens sing, but even Britney Spears and Beyoncé are lip synching.
TODAY IN HISTORY:
Louisiana Supreme Court Upholds Conviction of Lesbians for "Unnatural Carnal Copulation": 1967. Convictions of women for "crimes against nature" have been exceedingly rare in our nation's history, but the Louisiana Supreme Court in 1967 upheld two such convictions. In 1966, Mary Young and Dawn DeBlanc were arrested and charged with "having committed a crime against nature" under Louisiana law during the course of a prostitution sting. A police officer testified in court that he had spoken with DeBlanc over the phone about arranging to meet her and Young at a motel. As they settled on a price for services rendered, DeBlanc said that sometimes they "gave a show" for an additional charge. The evidence at trial for the crime against nature charge was slim: A photo of the girls naked in the motel room when they were arrested and certain comic books in one of the girls' purses which was labeled obscene. Judge Frank Shea refused to throw out the flimsy evidence, and in stead instructed the jury that the law defining "crimes against nature" included any joining or connection of a genital organ of one person with the mouth of another. He also refused to instruct the jury on laws on entrapment.
Young and DeBlanc were convicted and sentenced to thirty months in the Orleans Parish prison. They appealed the case to the Louisiana Supreme Court on the grounds that the charge was vague. In 1967, the court ruled:
The statute, of course, requires proof of an "unnatural carnal copulation." As pointed out by this court … this phrase simply means "any and all carnal copulation or sexual joining and coition that is devious and abnormal because it is contrary to the natural traits and/or instincts intended by nature, and therefore does not conform to the order ordained by nature. … Oral copulation by and between two women constituted "unnatural carnal copulation" within statute proscribing such conduct.
[Source: Jonathan Katz. Gay American History: Lesbians and Gay Men in the USA (New York: Thomas Y. Crowell Co., 1976): pp 127-128.]
TODAY'S BIRTHDAY:
Susan Sontag: 1933-2004. Her literary career began in fiction, and she considered herself mainly a novelist even it was her essays which made her famous. When "Notes on 'Camp'" was first published in the Partisan Review in 1964, it established her reputation as a critical thinker in popular culture. That essay has become the reference point for everything we thing about when we think of "camp": the "so bad it's good" quality; the celebration of the unnatural, the obvious artifice which fails to conceal deeper truths; the mocking of all that is serious; the playfulness that serves as an answer to moral indignation. Her series On Photography
, which first appeared in the New York Review of Books between 1973 and 1977, drew on the works of Dian Arbus, Andy Warhol, and the Depression-era photography commissioned by the Farm Security Administration to illustrate the relationship of photography to the viewer and the photo's subject.
When she published Illness as Metaphor
in 1978, she tackled the way sufferers of diseases are affected by the perceived morality and character traits of the disease itself. "With the modern diseases (once TB, now cancer), the romantic idea that the disease expresses the character is invariably extended to assert that the character causes the disease — because it has not expressed itself. Passion moves inward, striking and blighting the deepest cellular recesses." Written while she was being treated for breast cancer, she argued that the metaphors people applied to diseases had the effect of silencing and shaming patients. Her observations couldn't have been more prescient time. When AIDS came along just a few years later, Illness as Metaphor would find deeper relevance in the gay community, and it would lead her to write its continuation, AIDS and Its Metaphors
in 1988.
Sontag was nothing if not controversial. Easily dismissive of anything she saw as smacking of provincialism — including the provincialisms of intellectual Harvard, Paris, Oxford or New York, making her relationship with the city she called home an uneasy one. "I don't like America enough to want to live anywhere else except Manhattan. And what I like about Manhattan is that it's full of foreigners. The America I live in is the America of the cities. The rest is just drive-through." That was tame. In 1965, she famously remarked that "the white race is the cancer of human history." She expanded that view in 1967 when she wrote, "America was founded on a genocide, on the unquestioned assumption of the right of white Europeans to exterminate a resident, technologically backward, colored population in order to take over the continent." In 1968, her anger at the U.S. led her to visit North Vietnam, which she documented in "Trip to Hanoi." That same year, she visited Cuba and called for a sympathetic understanding of the Cuban Revolution. Critics denounced her for what they saw as a naive sentimentality when it came to Communism. A few years later, Sontag renounced her earlier views, particularly when the Cuban regime imprisoned the poet Heberto Padilla and launched a wave of persecutions against the island's gay community.
She drew another wave of indignation following the September 11 terrorist attacks, when she wrote in the New Yorker, "Where is the acknowledgment that this was not a 'cowardly' attack on 'civilization' or 'liberty' or 'humanity' or 'the free world' but an attack on the world's self-proclaimed superpower, undertaken as a consequence of specific American alliances and actions? … In the matter of courage (a morally neutral virtue): Whatever may be said of the perpetrators of Tuesday's slaughter, they were not cowards."
Aware that she was bisexual at during her early teens, Sontag was married from 1950 to 1959, a union which produced a son, David. After her divorce, she had a number of lovers, both male and female. She had been open about her sexuality since 1995. In 2000, she told The Guardian that she had been in love seven times in her life. "No, hang on," she said." "Actually, it's nine. Five women, four men." The last of those loves was photographer Annie Leibovitz (see Oct 2), a relationship that lasted from the 1980s until the day Sontag died of cancer in 2004. Her New York Times obituary, like most obituaries, said only that she was survived by her son and a younger sister.
If you know of something that belongs on the agenda, please send it here. Don't forget to include the basics: who, what, when, where, and URL (if available).
And feel free to consider this your open thread for the day. What's happening in your world?
The Daily Agenda for Wednesday, January 15
Jim Burroway
January 15th, 2014
TODAY'S AGENDA:
Events This Weekend: Arosa Gay Ski Week, Arosa, Switzerland; Aspen Gay Ski Week, Aspen, CO; Bärenpaadiie, Hamburg, Germany; Midsumma, Melbourne, VIC; Mid-Atlantic Leather Weekend, Washington, DC.
TODAY'S AGENDA is brought to you by:

A new look for a new year.
Wait. Didn't I see this guy on Zoolander?
TODAY IN HISTORY:
Torch Song Trilogy Debuts: 1982. The play is actually a collection of three plays by actor/playwright Harvey Fierstein, with each play taking up an act in the final production: International Stud, Fugue in a Nursery, and Widows and Children First!. The thread that ties the three plays together is the central character, Arnold Beckoff, a torch song-singing Jewish drag queen, with each act focusing on a different phase in Beckoff's life.
The first staging of International Stud took place in February 2, 1978, and deals with Arnold's troubled relationship with Ed. International Stud is named for a real life gay bar in the 1960s and 1970s, the backroom of which plays a central role in the play. Act Two, Fugue in a Nursery, sees Arnold settling down with Alan and planing to adopt a child. IT's debut was on February 1, 1979. By the time Torch Song Trilogy opened three years later, Widows and Children First! and an opening soliloquy were added to complete the trilogy, with Act 3 finding Arnold, who is now tragically post-Alan and raising a gay teen and dealing with the teen's mother-from-hell from Florida.
The four hour long Torch Song Trilogy opened at the Actor's Playhouse with a star studded cast: Fierstein, Joel Crothers, a young Matthew Broderick as the teen son David, and Estelle Getty as the evil mother. After its run at the Actors' Playhouse, Torch Song Trilogy moved to the Little Theater Broadway in June, where it ran for 1,222 performances and won two Tonys. It was made into a movie in 1988, starring Fierstein, Anne Bancroft, Matthew Broderick, and Brian Kerwin.
TODAY'S BIRTHDAY:
Loïe Fuller: 1862-1928. Born Marie Louise Fuller outside of Chicago, she began her theatrical career as a child actress and dancer/choreographer in burlesque, vaudeville and traveling circuses. It's her early career as a dancer where she developed her improvisational dance techniques, and where she learned to combine choreography with silk costumes and multi-colored lights and made her a pioneer of both modern dance and theatrical lighting.
She became famous enough in America, but she didn't feel appreciated as an actress. When she was warmly received in Paris, she decide to remain there, where she became a regular at the Folies Bergère and her works Serpentine Dance and Fire Dance became signature pieces emblematic of the Art Nouveau movement. She also went on to hold several patents related to stage lighting, including chemical compounds used in color gels, luminescent lighting, and fabrics. Her work proved profoundly influential among a large number of French scientist and artist,s, including Henri de Toulouse-Lautrec, François-Raoul Larche, Henri-Pierre Roche, Auguste Rodin and Marie Curie. She was also responsible for introducing Isadora Duncan to Parisian audiences and advancing the acceptance of modern dance as a serious art form. She devleoped a close friendship with Queen Marie of Romania, and maintained a twenty-year live-in relationship with Gabrielle Block, a Jewish-French banking heiress known for dressing only in men's suits. Fuller remained in Paris, returning only occasionally to America. She died in Paris of Pneumonia on the first day of 1928 at the age of 65.
In 1899, the Lumière brothers filmed and hand-colored, frame by frame, a performance by an unknown dancer of Loïe Fuller's Serpentine Dance:
More early filmed versions of Serpentine Dance are available here.
Ivor Novello: 1893-1951. The Welsh screen idol did it all: actor on stage and silent screen, playwright and composer. When the Great War broke out, he wrote the music for the song "Keep the Home Fires Burning" to lyrics written by American Lena Guilbert-Ford. That hit was Novello's debut in the the entertainment business. In 1916, he was drafted into the Royal Naval Air Service and trained as a pilot, but after crashing twice, he was transferred to central London to work as a clerk. That allowed him to work as a composer for theater during his off hours. That's when he met actor Bobbie Andrews, who would become Novello's life partner. He also met Noel Coward, who envied "the magic atmosphere in which (Novello) moved and breathed with such nonchalance"
After the war, Novellow continued to find success in composing for musical comedy. He also began making a career of acting, first on the stage and then in film. He appeared in D.W. Griffith's The White Rose (1923) and in two early Alfred Hitchcock silent thriller The Lodger (1926) and Downhill (1927). A lucrative contract from a British film company allowed him to buy a country house west of London which he renamed Redroofs, and entertained with little regard for convention. Those parties led to the rise of "the Ivor/Noel naughty set," named for Novello, Noel Coward, and, shall we say, those sorts of people. During the late 1920s Novello was perhaps the most popular star in British films. In 1930, he took his plays Symphony in Two Flats and The Truth Game to Broadway, where he was offered a contract with MGM. But beyond writing the dialogue for Tarzan the Ape Man (including the famous line, "Me Tarzan, you Jane"), his Hollywood career failed to pan out.
Hollywood's loss was London's gain. On his return, he added playwriting to his repertoire of talents, which, along with his compositions, made him a powerhouse of British theater. A string of hits followed through the 1930s and 40s. He died suddenly in 1951, while still at the top of his game, from a coronary thrombosis and with Andrews at his side. Coward wrote in his diary, "Another landmark swept away. Poor, poor Bobbie… he will be utterly devastated." Thousands of fans lined the streets to give their final goodbyes and his funeral was broadcast live on BBC. Four years later, the British Academy of Songwriters, Composers and Authors (BASCA) established the Ivor Novello Awards for songwriting and composing. The Ivors, as the awards are called, remain the only award that is judged by the writing community, and not by publishers and recording companies.
If you know of something that belongs on the agenda, please send it here. Don't forget to include the basics: who, what, when, where, and URL (if available).
And feel free to consider this your open thread for the day. What's happening in your world?
The Daily Agenda for Tuesday, January 14
Jim Burroway
January 14th, 2014
TODAY'S AGENDA is brought to you by:

Condado is an oceanfront enclave just to the east of the colonial district of Old San Juan. Developed at the turn of the previous century as a haven for wealthy Americans (the Vanderbilts' summer home is now a hotel), the district got its second wind in the 1950s as a tourist destination. By the 1970s, there were several bars, restaurants and guest houses catering to the gay tourist trade, such as these two clubs on Ashford Avenue.
THIS MONTH IN HISTORY:
Hormone Treatments Found Ineffective for Altering Homosexuality (Or, More Precisely, Gender Identity): 1941. It's a good thing this idea was knocked down rather early in the twentieth century. Unfortunately, it took a series of medical experiments on a mental hospital patient (almost certainly without the patient's consent) to arrive at that conclusion. Worse, in an example which brings to mind the infamous Tuskegee syphilis experiments, the experiments were performed on an African-American patient. According to Dr. Saul Rosenzweig and R.G. Hoskins, working at Worcester State Hospital in Massachusetts, the patient, apparently transgender (in 1941, the idea of gender identity as distinct from sexual orientation was still unknown in the medical literature, which explains why doctors pegged her as homosexual), was admitted to the hospital following the death of her male lover:
The patient, A.D., a male negro of 46, entered the Northampton State Hospital in 1921 and 4 years later was transferred to the Worcester State Hospital with a diagnosis of "constitutional psychopathic personality without psychosis." …[His symptoms] consisted mainly of seclusiveness, shyness, pronounced effeminacy, and excessive preoccupation with drawing, painting, designing of women's clothes and similar "artistic" activities. His speech became disjointed and unresponsive and for two years he refrained from leaving his home. He talked of wearing women's clothes and often went to bed with presumably imaginary ailments. Upon admission to the Worcester State Hospital he showed no pronounced psychotic symptoms.

He is a short, stocky negro who, except for his large masculine genitals, is in every respect a woman. He shows an exaggerated female gait and speech and all the mannerisms of a clinging-vine type of female, spends hours at his toilette, and says he is fond of being well-groomed. With men he is coy, silly, and affected. With the other sex he talks as one woman to another. He daily asks for cathartics and is overinterested in the needs of his lower intestinal tract. He knows he is considered effeminate, but says that that is the way God made him. He further excuses his peculiarities on the ground that he is an artistic genius and therefore entitled to a few eccentricities.
A.D. had been a patient for 20 years with little change in his mannerisms or appearance. What is alarming about this report so far is the admission that A.D. is a long-term mental patient "without psychosis." It's hard to imaging what the doctors would be looking for as a sign that A.D. was ready to be discharged, although it's equally hard to imagine how A.D. would have been able to function in the world if he had been discharged after 21 years of confinement. But of course, the alarm doesn't end there. Rosenzweig and Hoskins decided that A.D. was the perfect candidate for a series of experiments:
From October 16 to November 10, 1939 he was given orally the potent synthetic estrogen, Stilboestrol (Squibb), in dosage of 5 mgm. three times a week.

On December 6 he received an implant of a 150-milligram tablet of Testosterone (Schering), which was embedded in the subcutaneous tissues beneath the inferior angle of the left scapula.

On December 20, 1939 to February 7, 1940, intramuscular injections were given of a gonadotropic preparation derived from pregnant-mare serum (Anteron-Schering). The dosage was 1 cc. or 250 units twice weekly. Because of an upper respiratory infection medication was omitted during the week of January 11.

An attempt was then made to enhance the responsivity to sex hormones by the use of desiccated thyroid (Armour). This was begun on February 1 at 1 grain daily and continued throughout the remainder of the study.

On February 9, Pituitary Gonadotropic — Pranturon (Schering) — was substituted for the pregnant-mare preparation, also in dosage of 1 cc. twice weekly. At the same time Testosterone Propionate by intramuscular injection was begun in dosage of 50 mgm. twice a week. Both were continued until February 29.

On March 9 another estrogenic preparation was begun, Ayerst Mc-Kenna and Harrison's Emmenin being used in dosage of 1 teaspoonful three times daily. This was discontinued on March 11.

Finally, from April 6 to 11 another estrogen, Estriol (Lilly), was given in the large dosage, 6.24 mgm. three times a day.
What was the point of all of this bizarre hormonal treatments on A.D.? Rozenzweig and Hoskins believed that homosexuality was caused by an "imbalance of male and female sex-hormone production," and that by altering that ratio, they hoped to be able to observe changes in A.D.'s behavior. They failed. "No influence upon the behavior or the personality of the patient could be detected." For Rozenzweig and Hoskins, it was back to the drawing board. But for A.D., we may never know what became of her.
[Source: Saul Rosenzweig & R.G. Hoskins. "A note on the ineffectualness of sex-hormone medication in a case of pronounced homosexuality." Psychosomatic Medicine 3, no. 1 (January 1941): 87-89.]
50 YEARS AGO: "To Love and Let Love": 1964. A short essay by Tom Wilson appeared in the January 1964 edition of the Mattachine Review which highlights the generous tolerance that many homosexual men and women felt toward those who were different:
Just because we prefer members of our own sex as love partners is no valid reason why we should persecute or harass men and women who choose to love members of the opposite sex. After all, it is no concern of ours what two adult heterosexuals of sound mind do in the privacy of their own homes so long as they do not prey on minors or flaunt their eccentricities in public, they should not be prosecuted.

I further believe that heterosexuals should be allowed to congregate in public places such as bars, restaurants and clubs, as that is their constitutional right as American citizens. Nor should we frown upon public dancing between men and women, much as we may deplore it as an odious practice. We must learn to be tolerant in these matters.

Furthermore, I believe that heterosexuals should be allowed to serve in the government and the armed forces, without being investigated by the F.B.I. regarding their private lives. I believe this, despite the fact that the majority of Americans involved in security risk situations are heterosexuals. Although it is true that more straight people become involved with the law than homosexuals (paradoxical [sic] as that may sound), this does not justify our unleashing a campaign of prejudice against them. They have many emotional and psychological problems which probably account, in part, for their apparent instability and we should do all we can to "understand" and alleviate their "problem:'

It has not yet been fully determined just what makes a heterosexual. No doubt environment, bed-wetting, broken families, early mother or father fixation, and many other complex problems playa part. Frankly, there has been very little scientific investigation into the origin anddevelopment of the heterosexual, except in the past decade or so, and such research still does not scratch the surface. In any case, it is obvious that most heterosexuals consider themselves normal and would not want to be "cured" (I use the word advisedly) even if there was any legitimate treatment. It is important to emphasize the fact that heterosexuals are not criminals. I have, on occasion, invited them into my own home and some of my best friends are heterosexuals.

…Organizations of heterosexuals and periodicals devoted to their way of life should be allowed full freedom under the lawand their press should be unhampered solong as it does not encourage pen-pals and utilize pornography. Poems and stories involving 'girl-meets-boy' themes should, of course, be permitted. and movies-and pIa ys dealing with heterosexual love should not be censored. This is, after all, the twentieth century, and we must progress with the times.

Further, I believe we should fight for the repeal of all laws which penalize sex between heterosexuals (in fact, a "Wilson Report" on this important matter will be the next project your reporter w.illundertake). Many ancient laws, often unenforced it is true, but still on the books, call for penalties up to ten years in prison (and higher in some states) for certain sexual acts between men and women, even if they are marriedI I feel that any type of sex-play between members of the opposite sex is just as natural and right as that between members of the same sex II may not agree with what heterosexuals do, but I will fight to the death their right to do it!
[Source: Tom Wilson. "Love and Let Love." Mattachine Review 10, no. 1 (January 1964): 4-6.]
If you know of something that belongs on the agenda, please send it here. Don't forget to include the basics: who, what, when, where, and URL (if available).
And feel free to consider this your open thread for the day. What's happening in your world?
The Daily Agenda for Monday, January 13
Jim Burroway
January 13th, 2014
TODAY'S AGENDA is brought to you by:
The Haymarket was a rough but popular bar known for its hustlers just a block away from Times Square, back in the day when Times Square itself was still seedy and Disney-free. Haymarket also allegedly (I might emphasize) had mob ties. In 1986 alleged Genovese capo Matty Ianniello was convicted for a skimming profits from several gay bars in New York City, including  Haymarket. So I've heard. There's a Starbucks now where Haymarket used to be, next door to a Staples.
TODAY IN HISTORY:
60 YEARS AGO: Unitarian Church Sponsors Symposium on Homosexuality: 1954. The Unitarian Universalist Association has a long history of inquiry on a large number of contentious topics. In 1954, the First Unitarian Church of Miami hosted a forum called "Homosexuality: Cause, Society, and Crime." According to a write-up in ONE magazine, the nation's first gay publication, the attendance "broke all existing records." The panel included Miami Mayor Abe Aronovitz, psychologist Dr. Syvil Marquit (no affiliation was given), Dr. Jack Capschan of the University of Miami's psychology department, and Dr. Alvin Winder, psychologist for the Veterans Administration. The psychologists generally agreed that homosexuality wasn't an illness, but they differed on whether it was "curable" or whether society was the problem. Mayor Aronovitz however pleaded ignorance on the subject, saying he was only there because "in his desire to, please, he had instructed his secretary to accept all speaking engagements.":
 He said that there are three or four places in Miami where homosexuals gather, but that the proprietors were not in business to help these people, only to profit monetarily from their suffering. He said that he didn't want Miami known as a haven for homosexuals or divorce getting or any other criminals, but that homosexuals should not be persecuted or hounded, because they were undoubtedly suffering from a sickness of the mind. To conclude, he added, "They certainly need kindly understanding, but whose rights shall we consider?"

The discussion was then opened to questions from the audience. The first question was "How can we cure homosexuality?" Dr. Kapschan answered with this question, "Is it not possible that instead of sick homosexuals, we have a sick society?" Dr. Marquit added that we must have a wider acceptance of homosexuals. "In other words," he said, "your sex life is your own business."

…Then Mayor Aronovitz asked, "I would like to know if there are any individuals who have had the glorous experience of normal sexual relations who prefer homosexual relations?" "I'm sorry to disappoint the Mayor," answered Dr. Marquit, "but it has been proven that a large percentage of confirmed homosexuals have experienced 'glorious' heterosexual relations. Then it was asked "If these, people are to be driven from the bars, beaches, and other gathering places, where would you have them spend their leisure time?" Mayor Aronovitz  answered that if society accepted this, it should not be persecuted.

To the question "Is prejudice against homosexuality related to intolerance?" Dr. Kapschan answered, "Yes, research has proven that prejudice is generally against a number of minority groups, not just homosexuality. The authoritarian personality that condemns persons for their homosexual behavior is much more of a threat to society than the homosexual himself. They are psychoneurotics who need psychiatric treatment, not the harmless homosexual who varies from the so-called normal, criticized only insofar as what he does in bed. Prejudice against the homosexual makes an especially good scapegoat for the authoritarian personality."
ONE's editors were greatly encouraged by the forum, and hoped that it would "lead to more stimulated discussions by qualified people, sponsored by churches and other civic-minded groups." Those hopes were short-lived however, as Mayor Aronovitz would go on that year to lead a notoriousanti-gay witch hunt in his city (see Aug 3, Aug 11, Aug 12, Aug 13 (twice that day), Aug 14,Aug 26, Aug 31, Sep 1, Sep 2, Sep 7, Sep 15, Sep 19, Oct 6, Oct 20,Nov 12 and Dec 16).
[Source: Unsigned. "Who's Sick?" ONE 2, no. 2 (February 1954): 4-5.]
US Supreme Court Issues First Gay Rights Ruling: 1958. It was barely a ruling, just a terse, one-sentence line without even hearing oral arguments. But that was all it took for the US Supreme Court to affirm the rights of the first major gay magazine, ONE, to be distributed by the U.S. Postal Service without its subject matter, homosexuality, being declared obscene. It all began in 1953, when the L.A. Postmaster confiscated copies of the October issue (ironically, the cover story was "You Can't Print It!") and claimed that it violated 1873 Comstock Act, which prohibited sending "obscene, lewd, and/or lascivious" material through the mail.
What was considered "obscene" is hard to say. The entire magazine is mild — no photos, no description of sexual activity, nothing that could be remotely considered pornographic, then or now. It did however contain articles which spoke frankly about issues facing gay people, including, in the cover article, the legal tightrope the magazine had to navigate in order to remain in print. ONE sued the postmaster, citing their First Amendment rights to free speech. They lost their case in Federal District Court, with Judge  Thurman Clark calling it "filthy and obscene material obviously calculated to stimulate the lust of the homosexual reader." ONE appealed and lost again at the Ninth Circuit Court of Appeals, which called ONE , "morally depraving and debasing." And so it was a major surprise — although it shouldn't have been — when the U.S. Supreme Court ruled unanimously and without even bothering to hear oral arguments that even gay people enjoyed the same protections under the First Amendment as everyone else. Editor Don Slater celebrated the decision in the February 1958 issue: "By winning this decision ONE Magazine has made not only history but law as well and has changed the future for all U. S. homosexuals. Never before have homosexuals claimed their right as citizens."
You can read the full, fascinating story of how a tiny magazine in Los Angeles beat the incredible odds here.
Jesse Helms Calls Gays "Disgusting People": 1990. When the three-term Senator from North Carolina stood on the platform at the state fairgrounds before a crowd of 1,700 to announce his intention to run for a fourth term, there was no doubt whatsoever what his platform would be: abortions and gays. "Family values in American are under attack as never before," he said. "Think about it. Homosexuals and lesbians, disgusting people marching in our streets demanding all sorts of things, including the right to marry each other. How do you like them apples?" Helms won that election, and another one again in 1996 before finally leaving the Senate in 2003. Helms is currently dead.
TODAY'S BIRTHDAY:
Charles Nelson Reilly: 1931-2007. He was a very well respected Broadway actor, director and drama school teacher, but he was best known and beloved for his campy comedic roles and as a panelist on the game show The Match Game. His break on Broadway came in 1960 with Bye Bye Birdie. His part was small, but it opened the door to 1961′s Pulitzer prize-winning musical How To Succeed in Business Without Really Trying. He was also featured in 1964′s Hello, Dolly! Through the 1960s and 70s, he had several comedic guest appearances on television. He was a regular on The Dean Martin Show and made countless appearances on The Tonight Show with Johnny Carson. His campy character and his flamboyant dress marked him as a gay man. He never explicitly acknowledged it, although he would joke about how "butch" he was on The Match Game. No one asked, he didn't tell, but everyone knew and no one bothered much with keeping the secret. In 2002, he finally discussed his private live in his one-man show Save It for the Stage, which became the basis for the autobiographical independent film, The Life of Reilly. He was too ill to attend its premiere in 2006 at South by Southwest, and he died at home on in 2007.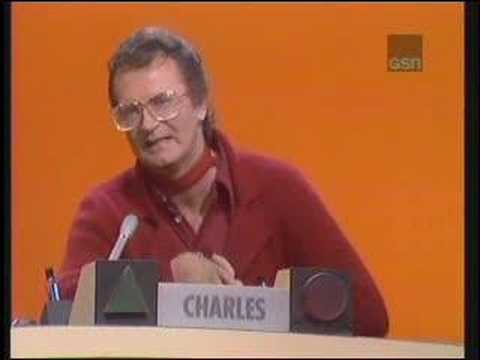 80 YEARS AGO: Rip Taylor: 1934. I'll bet you didn't know this: the King of Confetti, known for his handlebar mustache, wild wigs, crazy props, and compulsive confetti throwing, began his adult life as a page in the U.S. Senate. Seems somehow appropriate, doesn't it? After being drafted to serve in the Korean War, he came home and began his career as a stand-up comic. During the 1960s and 1970s, he was a regular on several variety and game shows (including Hollywood Squares and The Gong Show), and a voice for Popeye and The Addams Family cartoons. His Gong Show gig led to his own brief program, $1.98 Beauty Show, which was produced by Gong Show executive and host Chuck Barris and was on the air from 1978 to 1980.
His schtick is as an old fashioned gag man, deploying odd props as bad puns, dropping the worst one-liners imaginable, and manically throwing confetti. His show as been a mainstay in Vegas, either as an emcee for a chorus line show or an opening act for Debbie Reynolds, Frank Sinatra, Sammy Davis, Jr., and Ann-Margaret. As a result, he was named Las Vegas Entertainer of the Year for three years in a row in the 1970s. He's also had a few more serious roles, including as Demi Moore's boss in Indecent Proposal and in Broadway productions of Oliver!, Peter Pan and Anything Goes. More recently, The "Prince of Pandemonium" and the "Master of Mayhem" has had cameos in Will & Grace, George Lopez, and the first three Jackass movies. In 2006, he made another notable cameo appearance in his home town of Washington, D.C., as the grand martial for the Capital Pride parade. In 2010, he gave another more serious performance for his one-man show It Ain't All Confetti.
Here's a clip from 1987: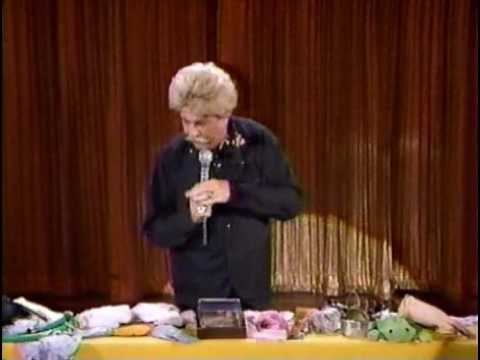 Edmund White: 1940. He was born in Cincinnati and grew up in Chicago, then studied Chinese at the University of Michigan. He worked as a journalist in New York, then moved to France and settled in as a writer. In 1973, he co-wrote the first edition of The Joy of Gay Sex with psychologist Charles Silverstein, and that set him on his course of what one observer called his dedication to sexual truth-telling. His best known work, A Boy's Own Story
, was the first volume in his autobiographical-fiction trilogy that continued with The Beautiful Room Is Empty
and The Farewell Symphony
. His 2006 memoir, My Lives
provides a frank and unflinching account of growing up gay in the Midwest and his life since then. In 2006, he told journalist Steve Dow, "Writing has always been my recourse when I've tried to make sense of my experience or when it's been very painful. When I was 15 years old, I wrote my first (unpublished) novel about being gay, at a time when there were no other gay novels. So I was really inventing a genre, and it was a way of administering a therapy to myself, I suppose."
White is currently a member of the faculty of Princeton University's Creative Writing Program. His most recent novel, Jack Holmes and His Friend
, was published in 2012.
Nate Silver: 1978. The math whiz, baseball fanatic, poker player, and political polling savant who accurately predicted the outcome of the 2012 presidential election in each of the fifty states and the District of Columbia, wants it to be known that he is not a gay statistician, but a statistician who happens to be gay, while "ethnically straight." To those who take such identity labels oh so seriously, Silver's remarks challeneged an established orthodoxy, but one that is becoming increasingly irrelevant to those of Silver's generation. As he recently explained in a Reddit "Ask Me Anything":
My quick-and-dirty view is that people are too quick to affiliate themselves with identity groups of all kinds, as opposed to carving out their own path in life.

Obviously, there is also the issue of how one is perceived by others. Living in New York in 2013 provides one with much a much greater ability to exercise his independence than living in Uganda — or for that matter living in New York forty years ago. So perhaps there's a bit of a "you didn't build that" quality in terms of taking for granted some of the freedoms that I have now.

And/but/also, one of the broader lessons in the history of how gay people have been treated is that perhaps we should empower people to make their own choices and live their own lives, and that we should be somewhat distrustful about the whims and tastes and legal constraints imposed by society.
Silver is the author of The Signal and the Noise: Why So Many Predictions Fail — but Some Don't
and he is currently in the process of rebuilding his FiveThirtyEight blog into a larger data journalism project for ESPN.
If you know of something that belongs on the agenda, please send it here. Don't forget to include the basics: who, what, when, where, and URL (if available).
And feel free to consider this your open thread for the day. What's happening in your world?
The Daily Agenda for Sunday, January 12
Jim Burroway
January 12th, 2014
TODAY'S AGENDA:
Events This Weekend:
TODAY'S AGENDA is brought to you by:

What was once a rowdy gay bar is now home to the Tbilisi and Yerevan Bakery.
TODAY IN HISTORY:
Gay Men's Health Crisis Founded: 1982. Several dozen men gathered in writer Larry Kramer's New York apartment to discuss the mysterious "gay cancer" that had been claiming the lives of their friends and lovers, and to figure out how to raise money for research. The group originally thought they were coming together for a one-time thing: persuade a club to hold a benefit, invite a bunch of A-listers to come and donate, give the money to a suitable research organization, and go home. But it quickly became apparent that there was much, much more work to be done. Forced by widespread apathy on the part of the news media, city officials, local health authorities, and even "confirmed bachelor" and barely closeted Mayor Ed Koch, the Gay Men's Health Crisis (GMHC) quickly went from being an ad-hoc group to organize a fundraiser to a full-fledged charitable service organization to fill the void that the city refused to fill.
GMHC would go on to raise money to provide services and assistance for people with HIV/AIDS, including assistance from a large army of volunteers to meet day-to-day needs like cooking, housecleaning, dog-walking, and transportation to medical appointments, as well as help in navigating the apathetic bureaucratic maze. They also, just as critically, hounded the news medial trying to get attention to the disease. When that mostly failed, GMHC started a crisis hotline, which became one of the organization's most important avenues for distributing AIDS information in the pre-Internet era. They also distributed material to help educate the general public on the need for safer sex. In these areas, GMHC worked hard to meet the needs that had been, at best, ignored by local and national health authorities and charities (most shockingly, including most faith-based charities). GMHC also battled the overt stigmatization and hostility which grew among well-known public figures, nationally as well as locally.
GMHC quickly established itself as a well-regarded authority for HIV/AIDS education and service. By 1984, the Centers for Disease Control called on GMHC's help in planning public conferences on AIDS. As the epidemic continued to grow, GMHC expanded its reach by assisting heterosexual men and women, hemophiliacs, intravenous drug users, and children. This past year, GMHC has struggled with funding cuts, controversies over its new office space and the recent departure of its executive director as the organization continues its work as one of the nation's leading non-profit, volunteer-supported AIDS service and educational organizations.
TODAY'S BIRTHDAY:
John Singer Sargent: 1856. Was he or wasn't he? Scholars have scratched their heads over that question. He was born in Florence to American parents, who were well off enough to casually travel throughout Europe. Sargent's drawing skills developed early, and at the age of eighteen he went to Paris to study painting. His early masterpiece, El Jaleo (1882), which portrayed a bare-armed Spanish Gypsy dancer in full movement, was both sensual and exotic — and, therefore, scandalous in the closing days of the Victorian era. Other portraits were similarly controversial. His full-length portrait of New Orleans-born Parisian socialite Virginie Gautreau (1884), depicting her in a strapless gown and a plunging neckline, had much of Europe clutching its pearls.
Almost immediately, Sargent established himself as the defining painter of what would soon become known as the Edwardian era. He worked on the edge between respectability and sensuality. But he also had a commercially successful knack for finding beauty in everyone he painted while simultaneously preserving a candid honesty to his portraits. And just about everyone who was anyone sat for a portrait.
For all of Sargent's notoriety through his paintings, he was profoundly circumspect in his private life. He was flirtatious with women, but had no significant romantic attachments. He formed deep friendships with men — including Henry James, Oscar Wilde, and Robert Montesquiou, and perhaps most significantly, his assistant of twenty-six years and sometimes model Nicola d'Inverno — but there is no evidence that his relationships went beyond deep friendship.
And yet, the talk has always been there, and it was only amplified when, upon his death in 1925, his family destroyed his personal papers. And that talk centered on his male nudes, much of which were created for his own personal study and enjoyment, and not for public exhibition. In Donna Hassler's preface in John Esten's John Singer Sargent: The Male Nudes
, she writes:
To Sargent, however, rendering the nude male figure was more than just an academic pursuit… He showed a strong preference for portraying the masculine form throughout his career (few Sargent drawings or paintings of the nude female figure are extant), and his work ranges from a straightforward student study of an unidentified male model wearing an posing strap to an emotionally charged, fully nude drawing of an identifiable male model, Thomas E. McKeller.
As Esten points out, "Like beauty, homoeroticism is in the eye of the beholder." And many beholders have seen it in Sargent's paintings. Several of his male nudes made their way into the famous mural in the Rotunda of Boston's Museum of Fine Arts, some of them, including his sketch of McKeller as Apollo, refashioned into female figures.
Felipe Rose: 1954. You know him as "the Indian" for his appearance as a founding member of the Village People. The son of a Puerto Rican mother and Lakota Sioux father, Rose grew up in Brooklyn where he took up dancing at a very young age. When he was sixteen, he studied dance with the Ballet de Puerto Rico and participated in a Lincoln Center dance recital with the Ballet Company. At the urging of an aught, he began dressing in tribal regalia and exploring Native American influences in dance as an homage to his father's heritage. He also, at about the same time, began exploring New York's gay nightlife. Soon after French producer Jacques Morali saw him working as a go-go dance in his "Indian" get-up at a New York gay bar, he recruited Rose into a new singing group in which members wore costumes representing different "masculine" occupations. The Village People scored their first major disco hits, "Macho Man" and "Y.M.C.A" in 1978.
There have been numerous personnel changes in the Village People over the years, but there has only been one Indian. Rose is one of only two only Village People to have never left the group, and with Alex Briley (the G.I/Sailor), he remains one of only two original members.
While the Village People is all camp, Rose takes his Native American heritage seriously. In 2000, he recorded the single "Trails of Tears," Which was nominated for 3 NAMMYs (Native American Music Awards). He is a member of the Advisory Board of the Native American Music Association.
If you know of something that belongs on the agenda, please send it here. Don't forget to include the basics: who, what, when, where, and URL (if available).
And feel free to consider this your open thread for the day. What's happening in your world?