The Daily Agenda for Thursday, September 19
Jim Burroway
September 19th, 2013
TODAY'S AGENDA:
International Queer Festival: St. Petersburg, Russia.  Given recent events in Russia following the passage of its so-called "anti-Propaganda" law prohibiting public advocacy or positive portrayals of gay people, ostensibly "for the protection of minors," I wanted to pass along the following press release in its entirety:
On September 19-28, St. Petersburg will host its 5h annual international queer pride and culture festival: Queer Fest 2013 (http://queerfest.ru). The festival celebrates its 5-year anniversary in the context of increased repressions of LGBT by the government and the growing hostility and violence towards LGBT in society. It will be the first queer festival to take place after the "propaganda of non-traditional sexual relations" law, aimed to ban open expressions of homosexuality, was adopted by the Federal Duma.

Queer Fest is one of the largest LGBT rights events in Russia. 10 days of seminars, discussions, photo exhibitions, and concerts against homophobia attract 1000-1500 visitors every year. This year, Russian audiences will meet with LGBT police officers and proud parents of LGBT from Sweden, participate in discussions about women's place in the Russian LGBT movement, learn about history of pride events, and much more. Queer Fest's special guests will be the Swedish rock band GRAVITONAS with its lead singer Alexander Bard, well-known in Russia for his projects Army of Lovers and Vacuum.

"Mister Putin, I will be straight forward with you: we will never back down. The struggle for the human right to love cannot be stopped," said Alexander Bard at the opening of Stockholm Pride this August.

"Some hold to the opinion that the only path for Russian LGBT people today is out of the country. While that may be so for the specifically targeted groups and individuals, such as same-sex families, LGBT rights defenders under risk, there are LGBT people who intend to live in this country and try and improve their lives and the lives of their loved ones. That is why it is all the more important now to continue organizing Queer Fest, a space where LGBT community can share in a sense of pride, and the city can learn more about LGBT culture, lives, and rights," says Polina Andrianova, LGBT activist with Queer Festival. "We call to well-known artists, musicians, public figures to come and join us in bringing the message of tolerance directly to the Russian LGBT communities and the Russian public."

Detailed program can be found here: http://queerfest.ru/

Queer Fest 2012 video: http://queerfest.ru/vazhno.php

Follow festival's events online: http://queerfest.ru/en/on-line.html

#queerfest2013
Pride Celebrations This Weekend: Bratislava, Slovakia; Brisbane, QLD; Enid, OK; Peterborough, ON; St. Cloud, MN.
AIDS Walks This Weekend: Bay City, MI; Calgary, AB; Charlottetown, PE; Cranbrook, BC; Corner Brook, NL; Detroit, MI (Friday Evening); Dryden, ON; Edmonton, AB; Flint, MI; Fredericton, NB; Grand Prairie, AB; Guelph, ON; Halifax, NS; Happy Valley/Goose Bay, NL; Hazelton, BC (Friday); Kingston, ON; Kitchener/Waterloo, ON; Miramichi, NB; Mississauga, ON; Nanaimo, BC; Nelson, BC; New Glasgow, NS; Oklahoma City, OK; Oshawa, ON; Peace River, AB; Portland, OR; Red Deer, AB; St Catharines, ON; St. John, NB; St. Johns, NL; Saskatoon, SK; Smithers, BC (Today); Thunder Bay, ON (Today); Toronto, ON; Truro, NS; Vancouver, BC; Victoria, BC; Windsor, ON; Winnipeg, MB.
Other Events This Weekend: Best Buck in the Bay Rodeo, La Honda, CA; Queer Lisboa 17 Film Festival, Lisbon, Portugal; OctoBEARfest, Munich, Germany; Out on the Mountain at Six Flags (Friday only), Oakland, CA; International Queer Festival, St. Petersburg, Russia.
TODAY IN HISTORY:
Miami Mayor Dismisses Constitutional Concerns Over Anti-Gay Drive: 1954. Miami's ongoing hysteria over discovering the presence of gay people in their midsts (see Aug 3, Aug 11, Aug 12, Aug 13 (twice that day), Aug 14, Aug 26, Aug 31, Sep 1, Sep 2, Sep 7 and Sep 15) received further attention on the editorial page of The Miami News when staff writer Jane Woods highlighted the many battles between the combative mayor Abe Aronovitz and others on the City Commission and the local community:
Homosexuals brought the next trouble. In the pre-Kefauver days, says the Mayor, there were numerous bars in downtown Miami with gambling rooms upstairs or in the back. After open gambling was closed down, some of these bar operators turned these upstairs rooms into parlors, where homosexuals congregated, met each other, made love.

After Miami had a series of shocking crimes this summer, it was brought to the Mayor's attention that many homosexuals took an intense pleasure in starting innocent young people off into an abnormal life. Many teen-age boys, to make money, had learned to feign abnormality to milk older homosexual men for all the money they could. Bar operators calculatingly making money from this traffic in human misery in the heart of downtown appalled him (Aronovitz), he says.

"The only effective step I knew to take was to bring the most intense public pressure to bear on Chief Headley (see Aug 26, Aug 31 and Sep 1.) I have affection, and respect for Walter Headley and his ability. But I hoped that the men in the district, under him, directly able to do something about these bars, might be spurred into action if they felt the chief's job as at stake. I knew they could, if they would, use technicalities of the law to force these places out of existence.

"What response do I get from my fellow commissioners? Mr. Hearn tells me that I am doing millions of dollars worth of harm by bad publicity, making it appear we are a houseful of perverts in Miami. Chief Quigg suggests that the intense police drive I advocate might violate constitutional rights of some men."
First Known Gay Rights Picket In America: 1964. For such a momentous occasion, one would think there'd be more written about it. Sadly, I haven't been able to find a whole lot. The picket took place in the middle of Manhattan, at the U.S. Army's Whitehall Induction Center, in protest over the army's failure to keep gay men's draft records confidential. New York activist Randolphe Wicker organized it along with Craig Rodwell, who would go on to open the Oscar Wilde Memorial Bookstore, the first LGBT bookstore in the U.S. Another picketer was  Renai Cafiero,who would go on to become  one of the first openly gay delegates to the 1972 Democratic National Convention. Several members of Wicker's Homosexual League of New York and the New York League for Sexual Freedom (which included non-gay members) were on hand with picket signs reading, "Homosexuals died for U.S., Too," "Love and Let Love," and "Army Invades Sexual Privacy."  You can see Wicker's original photos from that event here. If anyone knows a good source for more information on this, please let me know via email or in the comments below.
An Ex-Gay Leader Walked Into A Bar: 2000. In 1998, the supposedly "ex-gay" John Paulk and his "ex-lesbian" wife Anne were the centerpieces of a massive publicity push by Focus On the Family to promote the pray-away-the-gay therapy offered by Exodus International. Paulk was the manager of Focus's Homosexuality and Gender division, and he had also served as Board Chairman for Exodus since 1995. As part of their publicity campaign, the Paulks appeared on 60 Minutes and Oprah, as well as in full-page newspaper ads and on a 1998 cover of Newsweek. Their 1999 book, Love Won Out, became the title for a series of promotional ex-gay conferences put on jointly by Focus and Exodus.
On September 19, 2000, John Paulk traveled to Washington, D.C. on Focus business when he walked into a gay bar known as Mr. P's in the heart of D.C.'s Dupont Circle gayborhood. A few of the patrons there, employees at the Human Rights Campaign, recognized him immediately and watched as Paulk ordered a drink and struck up conversations with other bar patrons. One of the HRC staffers called Wayne Besen, who was also working at the HRC at the time and who had already written about the ex-gay movement. When Besen arrived twenty minutes later, he found Paulk on a barstool chatting with patrons. Besen confronted Paulk and tried to photograph him, but the bar's bouncer, citing house rules prohibiting photography, stepped in and asked Besen to leave. Besen waited outside the bar, and when Paulk finally came out the front door, Besen snapped another photo as Paulk was leaving.
Besen immediately called several reporters. The first to express an interest was Southern Voice's Joel Lawson, who broke the story two days later. In Paulk's first public statement, he claimed that he only went to Mr. P's to use the restroom. Besen countered, "I didn't know that using the bathroom involved 40 minutes of socializing in a bar and offering drinks to strangers." Paulk was called back to Focus headquarters in Colorado Springs where he was placed on probation and removed as Board Chair at Exodus International (although he remained a member of the board on probationary status). But he somehow managed to weather the controversy. Paulk remained in his position at Focus, and he continued to be the principal organizer and featured speaker at Love Won Out conferences for another three years.
In 2003, he finally decided to step down from Focus. He and his wife moved to Portland, Oregon, where he started a catering business. While Anne continued to write books and speak at ex-gay conferences, John dropped out from the movement altogether. Over the past year, the two have gone their separate ways altogether. In April, John renounced his prior association with the ex-gay movement, saying "I no longer support the ex-gay movement or efforts to attempt to change individuals — especially teens who already feel insecure and alienated." He followed that a week later with a formal apology: "I know that countless people were harmed by things I said and did in the past. Parents, families, and their loved ones were negatively impacted by the notion of reparative therapy and the message of change. I am truly, truly sorry for the pain I have caused. From the bottom of my heart I wish I could take back my words and actions that caused anger, depression, guilt and hopelessness. In their place I want to extend love, hope, tenderness, joy and the truth that gay people are loved by God."
John and Anne's divorce was finalized in June. Anne Paulk remains active in the ex-gay movement, after having helped to a break-away group of former Exodus ministries following Exodus president Alan Chambers's acknowledgment that change in sexual orientation was not possible. She now serves on the board of directors of that dissident group, Restored Hope Network.
TODAY'S BIRTHDAY:
Brian Epstein: 1934-1967. He was already well on the way to becoming a successful businessman as manager of the record departments at his father's chain of radio and hi-fi stores in Liverpool, when he began to hear the buzz surrounding a local band. He decided to attend a lunchtime concert at the Cavern Club and was blown away by what he heard. "I was immediately struck by their music, their beat, and their sense of humor on stage — and, even afterwards, when I met them, I was struck again by their personal charm. And it was there that, really, it all started." The band called themselves the Beatles. Epstein signed on as their manager, and within five months he had paid Decca records out of his own pocket to record a studio demo. He shopped it around, but none of the major labels were interested until George Martin at EMI's tiny Parlophone label heard them. He liked what he heard and signed the band. The rest, as they say, is history.
Epstein's sexuality wasn't generally known until several years after his death in 1967. The band, of course, figured it out right away, probably owing to Epstein's interest in the band's appearance on stage. Epstein is credited for creating the early Beatles' look — the collarless suits and ties, the mod haircuts, the synchronized bow at the end of their performances. John Lennon was known to make a few sarcastic comments about Epstein's sexuality, but the band mostly accepted him as one of their own. Rumors later swirled that Lennon and Epstein had an affair while vacationing in Barcelona in 1963, but Lennon denied it in a Playboy interview in 1980. "It was never consummated, but we had a pretty intense relationship," he said. Lennon and his first wife, Cynthia, (Eptstein had been John's best man when they married in 1962) have always maintained that the relationship was platonic.
After Epstein died in 1967 from an overdose of the barbiturate Carbitral, the band began its downward spiral. Much of that downfall was attributed to tensions between McCartney and Lennon, who argued over who should take over the band's management. They were never able to come to an agreement, and the relationship between the two men continued to deteriorate.
Eighteen years after the Beatles broke up, they were among the earliest entrants into the Rock and Roll Hall of Fame. Paul McCartney credits Epstein for making the Beatles one of the most successful bands in the world. "If anyone was the Fifth Beatle, it was Brian," he told a BBC documentary in 1997. But to this day, Epstein is still not included in the Hall's Non-Performer's Section.
If you know of something that belongs on the agenda, please send it here. Don't forget to include the basics: who, what, when, where, and URL (if available).
And feel free to consider this your open thread for the day. What's happening in your world?
The Daily Agenda for Wednesday, September 18
Jim Burroway
September 18th, 2013
TODAY'S AGENDA:
Pride Celebrations This Weekend: Bratislava, Slovakia; Brisbane, QLD; Enid, OK; Peterborough, ON; St. Cloud, MN.
AIDS Walks This Weekend: Bay City, MI; Calgary, AB; Charlottetown, PE; Cranbrook, BC; Corner Brook, NL; Detroit, MI (Friday Evening); Dryden, ON; Edmonton, AB; Flint, MI; Fredericton, NB; Grand Prairie, AB; Guelph, ON; Halifax, NS; Happy Valley/Goose Bay, NL; Hazelton, BC (Friday); Kingston, ON; Kitchener/Waterloo, ON; Miramichi, NB; Mississauga, ON; Moricetown, BC (Today); Nanaimo, BC; Nelson, BC; New Glasgow, NS; Oklahoma City, OK; Oshawa, ON; Peace River, AB; Portland, OR; Red Deer, AB; St Catharines, ON; St. John, NB; St. Johns, NL; Saskatoon, SK; Smithers, BC (Thursday); Thunder Bay, ON (Thursday); Toronto, ON; Truro, NS; Vancouver, BC; Victoria, BC; Whitehorse, YT (Today); Windsor, ON; Winnipeg, MB.
Other Events This Weekend: Best Buck in the Bay Rodeo, La Honda, CA; Queer Lisboa 17 Film Festival, Lisbon, Portugal; OctoBEARfest, Munich, Germany; Out on the Mountain at Six Flags (Friday only), Oakland, CA.
TODAY'S BIRTHDAY:
100 YEARS AGO: Donald Webster Cory/Edward Sagarin: 1913-1986. If circumstances were different, we would be celebrating the centenary of one of the greatest pioneers of the early gay rights movement. Perhaps more than anyone else, this is the man who inspired countless other gay men and women to join a homophile movement that was still in its infancy. Writing under the pseudonym Donald Webster Cory in 1951, he published The Homosexual In America: A Subjective Approach
, which would become one of the most influential books in the early history of the gay rights movement. The book was the first major publication to provide an exhaustive overview of a kind of gay life which was largely underground and out of sight of ordinary Americans. He discussed gay bars, drag queens, relationships, and marriages — as convenience and as cover, (including his own, to his wife Esther since 1936). He even provided a lexicon of gay slang. But most importantly, he wrote of homosexuals as "an unrecognized minority" on par with other minorities who were struggling for recognition in America:
We homosexuals are a minority,  but more than that, an intensified minority, with all of the problems that arise from being a separate group facing us that are faced by other groups, and with a variety of important problems that are unshared by most minorities. The ethnic groups can take refuge in the comfort and pride of their own, in the warmth of family and friends, in the acceptance of themselves among the most enlightened people around them. But not the homosexuals. Those closest to us, whose love we are in extreme need of, accept us for what we are not. Constantly and unceasingly we carry a mask, and without interruption we stand on guard lest our secret, which is our very essence, is betrayed.
But what really pushed the boundaries was his unequivocal call for the full integration of gay people in public life. "I am convinced," he wrote, "and will presently attempt to demonstrate, that there is a permanent place in the scheme of things for the homosexual — a place that transcends the reaction to hostility and that will continue to contribute to social betterment after social acceptance." He was also an early proponent of what we today would call multiculturalism, saying that the diversity of minorities — ethnic, religious, racial and sexual minorities — strengthens and enriches a democratic society. "[H]omosexuality — fortunately but unwittingly — must inevitably place a progressive role in the scheme of things," he argued. "It will broaden the base for freedom of thought and communication, will be a banner-bearer in the struggle for liberalization of our sexual conventions, and will be a pillar of strength in the defense of our threatened democracy."
Over the next six years, The Homosexual in America went through seven hardcover printings, was re-issued as a mass market paperback in 1963, and was translated into Spanish and French. It inspired  a movement and drew to it those who would shape that movement for the next two decades. Barbara Gittings (see Jul 31), who was instrumental in getting the APA to remove homosexuality from its list of mental disorders in 1973, credited Cory's book with inspiring her to become involved:
What got me started in the movement was a book I found in 1953, which had been published two years earlier. It was called The Homosexual in America: A Subjective Approach, by Donald Webster Cory. The book was fascinating because, now that I look back on it, Cory's book was very much a call to arms. Cory said that we ought to be working to gain our equality and our civil rights. … At that time, it was a very challenging book because it was saying, in effect, that we could stand up and do something for ourselves and change our situation.
Cory would continue writing for the pioneering homophile magazine ONE, and he established the Cory Book Service, a sort of a book-of-the-month club specializing in what was, for most people, hard to find gay-themed books. He also was a sought-after lecturer in the U.S. and Europe.
Like I said, under differing circumstances, we could have been in the midst of a month-long series of events surrounding the centenary of Donald Webster Cory, complete with symposiums, speeches, op-eds, and, perhaps even, a film documentary or two. That is how important Cory had been, which makes it all the more surprising to see how reactionary and irrelevant he would wind up being as time went on.
Early hints of that conservatism can be found in The Homosexual In America, where he accepted without question the consensus in the psychological world that homosexuality came about as a result of a disturbed home life. This was far from unusual at that time. A large number of gay people themselves believed what the professionals told them and accepted it without question. But what set Cory apart was his argument that the mental health professions were powerless to make straight the homosexual and, further, that there was no need to try. Homosexuals may have come from disturbed homes, he reasoned, but that didn't mean that they were disturbed themselves. Whatever disturbances they did possess, he argued, came from the stresses of coping with a majority that had no use for them.
But by 1963, when Cory co-authored The Homosexual and His Society with John LeRoy, there was a noticeable shift in his opinion about the mental fitness of homosexuals. He still argued, forcefully, for the full acceptance of gay people in society, and he argued that the first duty of mental health professionals wasn't to "cure" gay people, but to "eliminate the personal distress and anxieties that arise as a result of social hostility." But he challenged those in the homophile movement who rejected the idea that gay people were emotionally disturbed, going so far as to argue that there was no such thing as a "well-adjusted homosexual."  Cory repeated and reinforced that contradictory line in his 1964 book, The Lesbian In America. A reviewer in the Daughters of Bilitis' newsletter, The Ladder, found him "inconsistent and unconvincing in labeling lesbians as basically disturbed (or sick?), as he does part of the time, and at the same time advocating an end to discrimination against them in government service, in the armed forces, and in society generally."
A turning point for Cory would come in 1965 when he ran for president of the Mattachine Society of New York. In March of that year, the Washington, D.C. chapter, under the leadership of Frank Kameny, had adopted a formal position that "homosexuality is not a sickness, disturbance or other pathology in any sense but is merely a preference, orientation or propensity on a par with, and not different in kind from, heterosexuality." (See Mar 4.) Cory's opponent, Dick Leitsch, wanted the New York chapter to adopt a similar resolution, calling illness question "the greatest obstacle in the path of the homosexual community's fight for full citizenship in our Republic." The vote for the chapter's leadership position became a referendum on whether gay people were ill or not. Cory lost that election, but he also lost more than that. He lost the respect of his fellow activists. Kameny, in a letter just before the election, warned Cory of his increasing irrelevance:
You have become no longer the vigorous Father of the Homophile Movement, to be revered, respected and listened to, but the senile Grandfather of the Homophile Movement, to be humored and tolerated at best; to be ignored and disregarded usually; and to be ridiculed at worst.
Cory retreated from the homophile movement almost immediately, leaving behind the Donald Webster Cory pseudonym once and for all. As Edward Sagarin, he graduated from New York University's sociology program in 1966. His dissertation was titled "Structure and Ideology in an Association of Deviants" — that association being the Mattachine Society — where he described, in the third person, his embittered version of events leading up to his defeat the previous year. "The Mattachine Society has little regard for the truth," he wrote. "It is part of a movement that participates in blackmail." Sagarin used that dissertation as the basis for a chapter in his 1969 book, Odd Man In: Societies of Deviants in America, in which he argued that Alcoholics Anonymous was the proper model for what a gay organization should be. While American readers had no clue about the connection between Sagarin and Cory, many in the homophile movement knew exactly who he was. But because of an unwritten code of honor that came about during the Lavender Scare of the 1950s, outing him was out of the question. A book reviewer for the Daughters of Bilitis' The Ladder clearly chaffed at the restriction. "Could it be that he is one of the homosexuals who has surrendered … to the 'sick sick sick school?", she asked. "Right, but I assure you that if you knew who this man really is, then you'd wonder, really wonder, for he is as responsible for the founding of the homophile movement as any other single man."
That code of honor finally broke down in 1974 when Sagarin attended the American Sociological Society's annual convention and spoke on a panel titled, "Theoretical Perspectives on Homosexuality" to criticize the gay rights movement. Laud Humphreys, who founded the Sociologists' Gay Caucus later that same year, sharply challenged Sagarin during the Q&A period while alternately calling him "Professor Sagarin" and "Mr. Cory" as feigned slips of the tongue. Humphreys then went in for the kill: "And where did you get your data?" Sagarin clenched his fists and said, "I am my data." He then left the stage in tears, and from that point on he withdrew from discussing homosexuality altogether. He died of a heart attack on June 10, 1986.
Many have described Sagarin as a modern-day Jekyle and Hyde figure. As Donald Webster Cory, he remains a pioneer in the early gay rights movement. The year in which The Homosexual In America appeared, the country was in the grip of Sen. Joseph McCarthy's Red and Lavender Scares, and Cory's treatise rang out as both a radical declaration for equality and a pioneering examination of contemporary gay society. The Homosexual In America today should occupy a prime spot in the gay rights canon. But as Edward Sagarin, he would become an intractable foe of the very movement he helped to inspire. For that, Kamany's prediction came to fruition: the once-vigorous Father of the Homophile Movement is today disregarded and ignored.
[Sources: Ronald Bayer. Homosexuality and American Psychiatry: The Politics of Diagnosis 2nd ed. (Princeton, NJ: Princeton University Press, 1987): 86, 88.
"Florence Conrad" (Florence Jaffy). Book Review: "The Lesbian In America." The Ladder 9, no. 1 (October 1964): 4-7.
Donald Webster Cory. The Homosexual In America: A Subjective Approach (New York: Greenberg Publisher, 1951).
Eric Marcus. Making History: The Struggle for Gay and Lesbian Equal Rights, 1940-1990. An Oral History
(New York: HarperCollins, 1992): 111-112.
James T. Sears: Behind the Mask of the Mattachine: The Hal Call Chronicles and the Early Movement for Homosexual Emancipation
(New York: Harrington Park Press, 2006): 529-530.
Stephen O. Murray "Donald Webster Cory (1913-1986)" In Vern L. Bullough's (ed.) Before Stonewall: Activists for Gay and Lesbian Rights in Historical Context
(New York: Harrington Park Press, 2002): 333-343.]
If you know of something that belongs on the agenda, please send it here. Don't forget to include the basics: who, what, when, where, and URL (if available).
And feel free to consider this your open thread for the day. What's happening in your world?
The Daily Agenda for Tuesday, September 17
Jim Burroway
September 17th, 2013
TODAY IN HISTORY:
First Openly Gay Judge Appointed to Bench: 1979. The news wires across the country buzzed with news that California's Gov. Jerry Brown appointed Stephen M. Lachs, "an avowed homosexual", as a Los Angeles County Superior Court Judge. He had searched as a Superior Court commissioner for nearly five years, while also serving as a board member fothe Los Angeles Gay Community Services Centre. Lachs recognized his appointment as "an important step" for gay rights. "There probably are millions of lesbians and gay men in the country who are performing their jobs very well and yet are in positions where they feel they cannot allow their sexual preference to be known. This is hopefully something we will tart seeing the end of."
He also recognized that his appointment on the bench might be controversial. "I feel that it could present problems. Judges come up for reelection and surely it could be an issue. I wold hope that when I stand for re-election, (voters) would consider my work on the bench." His hope was well-founded, and he remained on the bench until his retirement in 1999.
President Reagan Mentions AIDS For The First Time: 1985. According to urban legend, President Ronald Reagan never mentioned AIDS during his presidency. Or, according to another version of urban legend, he he did mention it, but not until 1987. The truth is that Reagan didn't talk much about AIDS during his administration after so many thousands had suffered such early and agonizing deaths — in sharp contrast to the government's vigorous and immediate response when 34 military veterans (and presumably not homosexual ones) were sickened with Legionellosis — Legionaries Disease — at an American Legion convention in 1975. And the truth is that it was on this date in 1985 when Reagan finally mentioned AIDS, briefly, during a news conference when he was asked about the budget allocation for research:
Q: Mr. President, the Nation's best-known AIDS scientist says the time has come now to boost existing research into what he called a minor moonshot program to attack this AIDS epidemic that has struck fear into the Nation's health workers and even its schoolchildren. Would you support a massive government research program against AIDS like the one that President Nixon launched against cancer?

President Reagan: I have been supporting it for more than 4 years now. It's been one of the top priorities with us, and over the last 4 years, and including what we have in the budget for '86, it will amount to over a half a billion dollars that we have provided for research on AIDS in addition to what I'm sure other medical groups are doing. And we have $100 million in the budget this year; it'll be 126 million next year. So, this is a top priority with us. Yes, there's no question about the seriousness of this and the need to find an answer.
The mother of Ryan White, the 13-year-old teen with AIDS who was forced to attend classes via telephone because his Kokomo, Indiana school district prohibited him from going to school, was disappointed that Reagan didn't take the opportunity to tell parents they shouldn't fear that their children could catch AIDS through casual contact. And Rep. Gary Studds (D-MA) disputed Reagan's statement that AIDS research was a top priority:
"… The president said last night it is one of the top priorities of the last four years," the Massachusetts Democrat said in an interview Wednesday. "Under those circumstances, it is more than a little difficult to imagine why he has never mentioned it once before in public."

…At his news conference Tuesday night, Reagan, responding to reporters' questions, said more than $500 million had been spent to try to find ways of combatting AIDS, a fatal virus which attacks the body's ability to fight disease. But Studds said Reagan's requests to Congress for fiscal years 1982 through 1986 were far less than that amount, and the money was appropriated only because Congress went beyond administration requests. "The administration's request for the five fiscal years in question, '82, '83, '84, '85 and '86, adds up to $213.5 million," Studds said. "The way I read that, it's less than 'over half a billion' by a substantial amount."
TODAY'S BIRTHDAY:
85 YEARS AGO: Roddy McDowall: 1928. The child actor began appearing in British films at the age of ten, but the bombing of London during World War II interrupted his career when McDowall was among thousands of British children sent to the safety of America. A year later, his role as Huw Morgan in How Green Was My Valley
made him a household name. He followed that success with 1943′s Lassie Come Home
, where he met lifelong friend Elizabeth Taylor. That same year, he appeared as the son of Wyoming ranchers who was given a colt to raise in My Friend Flicka
of the two films, McDowall later recalled, "I really liked Lassie, but that horse, Flicka, was a nasty animal with a terrible disposition. All the Flickas – all six of them – were awful."
By his late teens, McDowall began the tricky transition from teen idol to adult actor. He did this by leaving Hollywood and going to New York to study acting. After winning a Tony award for Best Supporting Actor as Tarquin in Jean Anouilh's The Fighting Cock, he returned to Hollywood. In 1963, he played Octavian in Cleopatra
for which he was an early favorite for the Academy Award for Best Supporting Actor. Unfortunately, he was disqualified when Fox studios mistakenly submitted his nomination under the Best Actor category. He most famous role is one in which no one sees his face — under heavy makeup as Cornelius in four of the five original Planet of the Apes

films. But that didn't prevent him from being one of Hollywood's more recognizable faces, thanks to television appearances including The Twilight Zone, The Carol Burnett Show, Columbo, Hollywood Squares, and as "The Bookworm" in the 1960s camp classic Batman.
McDowall never married, and died of lung cancer in 1998. Like most actors of his generation, he also never came out. He was probably one of Hollywood's most trusted celebrities; he was known among his friends as a man of kindness and who could keep a secret (his disdain for Flicka notwithstanding). Besides one rumor of his having a relationship with Montgomery Clift, the nicest man in Hollywood managed to avoid the most intrusive (and career-limiting) aspects of the rumor mill during his lifetime
If you know of something that belongs on the agenda, please send it here. Don't forget to include the basics: who, what, when, where, and URL (if available).
And feel free to consider this your open thread for the day. What's happening in your world?
The Daily Agenda for Monday, September 16
Jim Burroway
September 16th, 2013
THIS MONTH IN HISTORY:
The Severe Effects of Masturbation: 1914. Non-procreative sex has long been seen as a terrible problem in Western society. Biblical prohibitions against adultery, onanism (masturbation), and lying with a man as one lies with a woman are obvious sources for that disdain of sex for sex's sake. Add to that, the scourge of the clap (gonorrhea) and, worse, the pox (syphilis), both of which were uncurable for several centuries, only reinforced the perceived dangers of non-procreative sex, including masturbation. Today, we see the manual method as being perhaps the safest of safe-sex practices, but until the first third of the twentieth century, that idea was far from acceptable, even among a number of medical authorities. And believe it or not, those who warned against the health dangers of masturbation had science — well, proto-science, anyway — to back them up.
Before the mid-1800′s, when germ theory began to take root, the mechanisms by which syphilis and gonorrhea were spread were poorly understood. People could only go by what they saw, and what they saw was that those who were more likely to contract these diseases were those who had a lot of sex. And in a time when people didn't talk about the deed, those who "had a lot of sex" were those who were rather infamously having a lot of sex — those who were patronizing prostitutes, but also young men with, shall we say, time on their hands. And what happens when time is up? Two things: seed is spilt and exhaustion sets in, at least momentarily. And it was the second thing: that momentary "weakening," which was believed to be the very opportunity which diseases seized upon to enter the body and take root. The reasoning went this: since weak people got sick, and sex made people weak, it's only logical that sex, especially lots of sex, makes people sick.
Now for women, who were already the "weaker sex," it was easy to believe that an excessive number of orgasms alone left them vulnerable to disease But what about men? Well, it wasn't just that momentary exhaustion following orgasm — that afterglow, we call it today — was the problem. According to medical science — science!, mind you — it was that very loss of semen which added another dimension of vulnerability to those otherwise virile, hearty men. That belief had its root in a book that was published in the early 1700s by an unknown London doctor and clergyman. The title was, quite simply, Onania; or, the Heinous SIN of Self-Pollution, and All its Frightful Confequences, in both SEXES, Confider'd. With Spiritual and Phyfical Advice to Thofe, who have already injur'd themfelves by this abominable Practice. And feafonable Admonition to the Youth of the Nation, (of both SEXES) and thofe whofe Tuition they are under, whether Parents, Guardians, Mafters, or Miftreffes.
Where were we? Oh, yeah, the loss of semen — it turns out that spilling that vital seed willy-nilly placed an inordinate strain on the blood supply:
The blood is made into Seed, which is further elaborated and purify'd in the Epidydimides, from whence by the Vafa deferensin, it is carried into the Veficulæ Seminales, where it is laid up till by contractions of thofe Veficulæ, it is carried through the Proftate into the Urethra, and forc'd through the Capuit Galinaginis, which hinders the voluntary running of it. The oftner these Veficulæ Seminales are emptied, the more is made for the Tefticles, and consequently the greater Confumption of the fineft and moft Balfamick part of the Blood.
Blood was well-recognized as, well, the lifeblood of the human body. When blood was spilled, life was in danger, and it often ended. And so it stood to reason that if the "finest Baslamic part of the Blood" was used to replenish the supply of semen, then male vigor was threatened any time that precious supply was squandered. Do it too often, and life itself was at peril.
Silly, isn't it? But once an idea takes root, it often remains stubbornly planted, long after the germ of its genesis is long forgotten. So let's fast forward some two hundred years. The microscope confirmed the role of germs and viruses in causing diseases, and antiseptics made hospitals places where people recovered, not places where they went to die. As for beliefs about non-procreative sex, many in the medical profession began to understand that the spilling of a little seed here and there wasn't something to get too worked up about. But it took a long time for that knowledge to become universal, even among medical professionals. And part of the reason for it is that now the feared harms of masturbation were no longer just physical, but generational, thanks to Degeneracy Theory (see Sept 3 for an introduction). Now masturbation's not just physically harmful, but its assault on the nervous system causes mental and emotional harms which are then passed down through the generations. So the theory went.
By 1914, Degeneracy Theory had mostly run its course, but its ghosts still ran heavy in medicine and the social sciences. And so it was that the September 1914 issue of the American Journal of Urology featured the last of a four part series on the deleterious effects of masturbation by by Dr. Victor Blum, of the Vienna General Polyclinic. In his final installment, titled simply "Results of Masturbation," he posed the question: "Is masturbation a primary affection, or is it the result of a special neuropathic disposition?" An answer of "neither" was quickly ruled out:
It is denied by some authors that the act of masturbation is essentially different from the normal satisfaction of the sexual needs. Both arise from the same source, the human sexual instinct; both are physiologically and mechanically very similar actions; and yet clinical experience teaches that masturbation has an entirely different effect upon the nervous system from natural coitus. We have considered this question thoroughly elsewhere, and came to the conclusion, that habitual masturbation in some way represents an injury, in spite of the apparent identity of the two actions in their individual acts, because it is an abnormality of the sexual life.

The severe effects of masturbation, however, only occur when the injury affects an originally non-resistant nervous system, that is, when the unnatural sexual life is added as a specific agent to a nervous constitution.

When masturbation leads to severe nervous disorders in otherwise quite normally constituted men, we must suppose the cause of this to be the immoderate sexual activity in early youth, a time when the sensitive organism cannot bear without injury the repeated severe shocks to the nervous system resulting from the sexual acts and perhaps also from the frequent seminal losses.
As you may have guessed, these breathtaking conclusions were not arrived at by anything remotely resembling the Scientific Method. No experiments, no studies, no controls, no analysis. Just one declarative statement following upon another. And while the rise of Degeneracy Theory did add an additional concern to the effects of masturbation, there still lurked the belief that shocks to the nervous system weren't the only problem. Semen loss was still an issue, but not with Dr. Blum. The journal's editor, William J. Robinson, felt compelled to interject with a parenthetical paragraph to re-introduce the eighteenth-century "fact":
It is my positive conviction that in some people the mere withdrawal of a certain amount of semen can have a disastrous effect on the economy. … For as soon as the seminal vesicles and the testicles are emptied of their reserve semen, the latter at once begin to elaborate new semen, and in the process of elaboration valuable vital material is withdrawn from the economy, material which evidently is of great importance to the brain and spinal cord-in short, to the entire nervous system.
Didn't we just read something very similar to that from two hundred years earlier? The only difference here is that masturbation didn't exhaust the blood supply, but the central nervous system's "economy":
The principal injurious effect manifested is upon the nervous system, from the early suffered and frequently repeated severe shocks of the sexual act, and upon the general health, since in every sexual activity a cooperation of other organs is unavoidable. Thus we see disturbances occur in the circulatory and respiratory systems and in the functions of the visceral organs. The results of onanism upon the individual organs we have already reported in the chapter on sexual neurasthenia. The relations between masturbation and mental and psychic changes in the youthful masturbator have also been treated in that chapter.
If the reader has any doubts, Blum closes with the case of a twenty-year-old "unfortunate, who made his confession in the form of a letter":
"My present state is a sad one. Unfounded fears, quick exhaustion of the entire body, especially of the hands and feet; poor memory, anger at the least trifle and especially pleasure in quarreling. I am fond of seeking lonely places, where I can sit all day and meditate on my lost happiness of youth. I should be happy to wander, if I could only go far, far away from Vienna.

"I get up in the moming more tired than when I went to bed, and have a morbid sleepiness so that I often sleep during my office hours. My complaints are: pain in urinating, pain in the feet and hands, then also in the hips and the head. The way in which I seek satisfaction is to rub the penis so long or to move to and fro so long on the bed until the pleasure comes, often in the reclining position, often in the standing during the day three or four times and alas! oftener sometimes. The penis will not relax until the semen is emptied, which causes terrible pains. When the semen has been evacuated I am weak and cannot recover for twenty to thirty minutes, while the heart beats strongly and I have difficulty in breathing. Afterwards I can urinate only with difficulty, often with tears in my eyes.

"…To conclude, I fear that the end of these sad youthful errors will be madness; as the books all say at the end, there is no hope for me, and the madhouse threatens me. I have come to this supposition by reading the so-called popular scientific books — thus incurable! Especially the book entitled 'Masturbation and its Terrible Results,' let no other thoughts arise in me than those of the madhouse."
So let that be a warning to you.
[Sources: Anonymous. Onania: or, the Heinous Sin... 9th ed. (London: Fliz. Rumball: 1723). Available online here.
Victor Blum. "Results of masturbation." American Journal of Urology 10, no. 9 (September 1914): 410-414. Available online here.]
TODAY'S BIRTHDAY:
Billy Glover: 1932. There aren't many people still around who were part of the homophile movement of the late 1950s. Those few who are, are a tremendous treasure to the LGBT community. A native of Bossier City, Louisiana and an alumnus of Louisiana State University (where he says he had "more fun than learning"), Billy Glover was drafted in the army in 1955, only to be discharged in 1956 for "acting up" — his words — with another man after learning that he wouldn't get to go to Germany after training at Fort Benjamin Harrison.
He moved to Los Angeles, where he saw ONE magazine at local newsstands. Intrigued, he decided one day to show up at ONE's office, where he met Jim Kepner, one of the magazine's principal writers. Kepner advised him to go to the Mattachine convention in Denver. That experience led Glover to decide to work full time for the movement. He spent a few weeks working for Hal Call (see Sep 20) in San Francisco before returning to ONE in Los Angeles. He worked first as a volunteer, then as the organization's first paid employee after Kepner left in 1960. Glover's role, at first, was mostly as a gofer. He helped to distribute copies of ONE to local newsstands and package the magazines in their brown paper wrappers for mailing to subscribers. He did much of the bookkeeping, and in 1962 held the title of Secretary of Social Services.
By 1964, infighting was mounting within ONE, Inc., largely due to two powerful personalities who saw ONE's future in two entirely different ways. Dorr Legg (see Dec 15), envisioned the organization's main mission as educational. He established the ONE Institute of Homophile Studies, the organization's educational arm which became the first institution to provide LGBT studies in the U.S. (even going so far as to gain accreditation with the State of California.) Don Slater (see Aug 21), ONE magazine's editor, also saw the organization's main mission as educational, but believed that the magazine, along with the organization's vast archives (Slater was also ONE's archivist), was the best way to further that mission. The split came to a head during a rancorous board meeting in January, 1964, when Slater pressed the board to elect Glover to fill a vacancy. Legg and his faction opposed the nomination, and balloting went into the night and well into the next day. The debacle led two board members to resign in disgust, and allegations of vote rigging made the legitimacy of two more members' positions questionable. Nevertheless, the group held together, tenuously, until April, 1965, when Legg, with his allegedly "packed" board's backing, effectively fired much of ONE's editorial staff – at least those who hadn't resigned in anger.
Slater saw that as more evidence that Legg was determined to shut down the magazine and transfer all of the organization's resources to his fledgling Institute. The following Saturday night, Slater, Glover, and Slater's partner, Tony Reyes, entered ONE's darkened offices, packed up the magazine's assets and archives, and moved the operation, lock stock and barrel, to a new location "for the protection of the property of the corporation." For three months, confused subscribers received two competing issues of ONE in the mail, one published by ONE, Inc., and the other by Slater's The Tangent Group, named for a popular column inONE. In the ensuring court battle, ONE, Inc. was allowed to keep its name. But, partly because its governance was in shambles, Tangent Group was allowed to keep its assets.
Glover stayed with Slater and the Tangents Group, which later incorporated as the Homosexual Information Center with Glover as its president. He worked on the committee which organized the 1966 protest, known as "the motorcade," which protested the exclusion of gays from the military, and he was part of the 1969 protest against The Los Angeles Times over its refusal to print an advertisement because it contained the word "homosexual." Glover returned to Louisisana in 1989 for family reasons, although he remained active in HIC.
Glover was never much of a leader, per se, in the gay rights movement. Instead, he has been just one of its many foot soldiers who happened to play some rather pivotal roles when called upon to do so. That seems to be the particular example he has set, and it is the advice that he passes on to others: when you have a cause you believe in, get involved:
You don't have to know anything at first. You don't even have to become a "leader" or "expert" but just being there to help and support each other is the main benefit to you and the cause. And when you look back years later, as I have, you will see that by luck you seemed destined to do what you have done, and you can have no regrets for what you didn't risk doing since you took a chance and followed what seemed like a dream. As one of ONE's founders said in the fifties, to actually someday see people like us marching down Hollywood Boulevard proudly and to have lived to see that day multiplied around the nation is enough.
Billy turns 81 today, living in his old family home on Bossier City, where he's still active online with his prolific and informative emails, some of which ends up on his blog.
If you know of something that belongs on the agenda, please send it here. Don't forget to include the basics: who, what, when, where, and URL (if available).
And feel free to consider this your open thread for the day. What's happening in your world?
The Daily Agenda for Sunday, September 15
Jim Burroway
September 15th, 2013
TODAY'S AGENDA:
Pride Celebrations This Weekend: Boulder, CO; Burlington, VT; Cherry Hill, NJ; Dallas, TX; Outer Banks, NC.
AIDS Walks This Weekend: Chatham, ON; Peterborough, ON; Regina, SK; Yorkton, SK.
Other Celebrations This Weekend: Folsom Europe, Berlin, Germany; BUPA Great North Run, Newcastle, UK; International Bears Week, Sitges, Spain.
TODAY IN HISTORY:
Miami Passes Anti-Gay Ordinance, Launches "Super-Secret Inquiry": 1954. The Miami City Commission took a somewhat comical turn in its long-running anti-gay hysteria campaign (see Aug 3, Aug 11, Aug 12, Aug 13 (twice that day), Aug 14, Aug 26, Aug 31, Sep 1,Sep 2, and Sep 7) when it unanimously voted to earmark $5,000 — that's $43,000 in today's money — so that city manager Arthur Evans could launch what was described by The Miami News as a "super-secret investigation of morals and gambling conditions in Miami." The Commission also voted 4-1 to approve an ordinance which made it a violation for persons of the same sex to "embrace, caress or dance in public or to adopt mannerisms or facial makeup or dress of the opposite sex." The News didn't indicate what the penalty for violating the ordinance would be.
Earlier that week, Miami's mayor Abe Aronovitz announced that he was drawing up an ordinance which would prohibit Miami bar owners from selling liquor or bear "to known sex perverts" and direct the offending bars be referred to the State Beverage Department with a recommendation that their licenses be revoked. In announcing that proposal, Aronovitz said, "I think it is a far greater menace to sell liquor to perverts than to minors." So far, I haven't been able to learn what came of that proposal. If you have any info, please let me know in the comments.
TODAY'S BIRTHDAY:
Ann Bannon: 1932. Born Ann Weldy, the future "Queen of Lesbian Pulp Fiction" experienced her first stirrings over her sexuality while a sister at the Kappa Kappa Gamma sorority at the University of Illinois at Urbana-Champaign in the early 1950s. Noticing that a younger sorority sister was being flirtatious with an older one, she felt both awkward and fascinated. "I saw a lot of it happening and I didn't know what to make of it. I don't even know how to put it—I was absolutely consumed with it, it was an extraordinary thing."
She nevertheless married after graduating in 1954 — becoming Ann Holmquist in the process — and soon became the mother of two children. But she clearly couldn't put her sorority experience out of her mind. She had read two lesbian novels: Radclyffe Hall's dismal 1928 novel The Well of Loneliness — practically required reading for every lesbian in the 1950s — and Vin Paker's Spring Fire from 1952. Because Spring Fire was set in a boarding school, Bannon could more easily identify with that story line. She also decided to try her hand at fiction writing. She wrote to Packer — real name Marijane Meaker — asking for advice on how to get published. To her surprise, Meaker answered with an invitation to meet in Greenwich Village. There, the young mother could see "Emerald City, Wonderland, and Brigadoon combined —- a place where gay people could walk the crooked streets hand in hand."
Ann Weldy Hulmquist then took the pen name of Ann Bannon, wrote Odd Girl Out
based on her own sorority experience, and saw her book published by Gold Medal Books in 1957. It became the second best selling original paperback that year. Between 1957 and 1962, she wrote four others — I Am a Woman
, Women in the Shadows
, Journey to a Woman
, and Beebo Brinker
. But with the completion of her fifth novel, Bannon decided that her writing career had run its course. She went back to college to earn a master's and a doctorate in linguistics, and became a professor and, later, an associate dean at Cal State in Sacramento. She remained largely unrecognized, although her novels were rediscovered and re-issued several times over the years. Occasionally, one of the university librarians would bump into her and comment on a new edition the library received, or a student would find out who she was.
It wasn't until her difficult marriage ended in a bitter divorce in the 1980s and she retired in the late 1990s, that she finally began torealize how important those little mass market paperbacks were to generations of lesbians who had little other media or literary representations to draw on. As Bannon recalled in 2002:
To the persistent surprise of many of us, and of the critics who found us such an easy target years ago, the books by, of and for women found a life of their own. They — and we — may still not be regarded as conventionally acceptable 'nice' literature, as it were — but I have come to value that historical judgment. We wrote the stories no one else could tell. And in so doing, we captured a slice of life in a particular time and place that still resonates for members of our community.
In 1997, her work was included in Particular Voices: Portraits of Gay and Lesbian Writers
, a collection of authors who had made the deepest impact on the lives and identities of gays and lesbians, which was used as a college textbook for LGBT studies across the country. In 2004, three of her novels were translated into an award-winning play titled "The Beebo Brinker Chronicles," which had two successful runs in New York in 2007 and 2008. The second run was staged with Lily Tomlin and her partner Jane Wagner as executive producers. In 2008, Bannon was given the Pioneer Award from the Lambda Literary Foundation. She still tours the country, visiting paperback-collecting and pulp fiction conventions, and she is often invited to speak at colleges and universities. You can find out more at her web site.
If you know of something that belongs on the agenda, please send it here. Don't forget to include the basics: who, what, when, where, and URL (if available).
And feel free to consider this your open thread for the day. What's happening in your world?
The Daily Agenda for Saturday, September 14
Jim Burroway
September 14th, 2013
TODAY'S AGENDA:
Pride Celebrations This Weekend: Boulder, CO; Burlington, VT; Cherry Hill, NJ; Dallas, TX; Derby, UK; Humboldt/Eureka CA; Outer Banks, NC; Savannah, GA; Spartansburg, SC.
AIDS Walks This Weekend: Amherst, NS; Chatham, ON; London, ON; Ottawa, ON; Peterborough, ON; Prince George, BC; Regina, SK; San Antonio, TX; Springhill, NS; Sydney, NS; Yorkton, SK.
Other Celebrations This Weekend: Folsom Europe, Berlin, Germany; Out in the Park Six Flags, Gurnee, IL; BUPA Great North Run, Newcastle, UK; International Bears Week, Sitges, Spain; Out in the Park Six Flags, Springfield, MA.
TODAY IN HISTORY:
Disgusting Depravity: 1822. The following notice appeared in the September 14, 1822 edition of The Times of London:
DISGUSTING DEPRAVITY — On Monday last Benjamin Candler, late valet to the Duke of Newcastle, was committed to Lincoln Castle by Sir R. Heron, Bart., charged with an unnatural offence. On the same day was committed to the same place by the Alderman of Grantham, William Arden, Esq., of Great Pultney-street, Golden-square, London, charged with the same offence; and on Tuesday was committed to the Castle , by the Alderman of Grantham, John Doughty, of Grantham, joiner, charged with the same. A discovery of the abominable intercourse which had been carried on it, it is stated, was made through the circumstance of a letter from Rantham, intended for the valet at Clumber, but accidentally not addressed on the outside, falling into the hands of the Duke of Newcastle. His Grace, on discovering the nature of the contents, proceeded with due caution for furthering the purposes of justice, and the consequence has been the commitment of the above persons to Lincoln Castle for trial at the next assizes. The person committed as an Esquire, was apprehended in London after the first examination of the others at Grantham, and was brought down in safe custody in one of the mail coaches on Sunday morning. We understand that he had apartments at Grantham during the last hunting season.
The "unnatural offence" was a capital crime, and the three men were hanged at Lincoln Castle on March 21, 1823.
ACT-UP Protests At NY Stock Exchange: 1989. Chaining themselves to a banister at the New York Stock Exchange and unfurling a sign reading "SELL WELLCOME," five AIDS activists protested the price set by Burroughs Wellcome for AZT, the only drug that had been approved in the U.S. to fight AIDS. Burroughs Wellcome had been charging from $7,000 to $8,000 per year for the drug, which was far beyond the ability for many people to pay. Four days later, Burroughs Wellcome announced a twenty percent reduction in the wholesale price of the drug. A spokesman denied that the announcement was connected to the high profile protest.
TODAY'S BIRTHDAYS:
David Wojnarowicz: 1954. In November of 2010, G. Wayne Clough, secretary of the Smithsonian Institution, made the executive decision to remove a short silent film A Fire in My Belly by David Wojnarowicz from the National Portrait Gallery's exhibit "Hide/Seek: Difference and Desire in American Portraiture." The film, which included a twelve-second scene of ants crawling over a crucifix, was denounced by the Catholic League's Bill Donohue as anti-Catholic "hate speech." Clough removed the video after complaints from soon-to-be House Speaker John Boehner (R-OH) and Rep. Eric Cantor (R-VA), but he neglected to consult co-curator, gay activist and art historian Jonathan David Katz, about the decision. "It was an incredibly stupid decision. I am flabbergasted that they rose to the bait so readily," he said in an interview after the video was removed. The irony, which was not lost on anyone, is that the whole point of "Hide/Seek" was to highlight the role of sexual difference in American portraiture, including the effects of marginalization (hence, the "hide"). Katz saw history repeating itself:
In 1989 Senator Jesse Helms demonized Robert Mapplethorpe's sexuality, and by extension, his art, and with little effort pulled a cowering art world to its knees. His weapon was threatening to disrupt the already pitiful federal support for the arts. And once again, that same weapon is being brandished, and once again we cower.
Wojnarowicz, who at 37 died of AIDS in 1992, wasn't one to cower, although he certainly had the kind of life experiences which might have encouraged him to do so. Born in Red Bank, New Jersey he grew up with an exceptionally cruel and abusive father. After his parents divorced, he and his siblings were bounced back and forth between parents — at one point, his father kidnapped them and took them to Rural Michigan — until they finally ended up with their mother in New York City's Hell's Kitchen. By the time he was sixteen, he ran away from home and was living on the streets. He supported himself through prostitution and became fascinated with the social outcasts he met in abandoned warehouses and on street corners. His graffiti soon morphed into elaborate paintings on the walls of abandoned buildings. At one point, he spent some time in Paris with his sister, where he became more serious about photography and painting. When he returned to New York, his unique brand of confrontational street art found an audience alongside other underground artists like Keith Haring (who Wojnarowicz didn't get along with).
Wojnarowicz had a combustable personality. When one gallery damaged one of his paintings and refused to repair it, Wojnarowicz retaliated by taking a tire iron to the gallery's pristine white walls. In 1989, Wojnarowicz wrote a blistering essay, "Postcards form America: X-rays from Hell," which blasted several public figures, Cardinal O'Connor in particular ("this fat cannibal from that house of walking swastikas"). The essay appeared in an exhibition catalogue, prompting the National Endowment for the Arts to rescind its funding for the show. This made Wojnarowicz the newest bogeyman for the religious right. But when the American Family Association's Donald Wildmon copied, distorted, and disseminated Wojnariwicz's image in a pamphlet as part of a campaign against the NEA, Wojnarowicz sued the AFA and won a historic Supreme Court case which is forever enshrined as David Wojnarowicz v. American Family Association.
Which, of course, makes the Smithsonian's actions in 2010 all the more relevant two decades later. Here is the version of A Fire in My Belly which led the Smithsonian to crumple like a bad suit against Donohue's charges of blasphemy. This same video was also projected onto the exterior walls of the National Portrait Gallery during a protest over the Smithsonian's censorship.

David Wojnarowicz's life is chronicled in Cynthia Carr's definitive biography Fire in the Belly: The Life and Times of David Wojnarowicz, which was released in 2012.
35 YEARS AGO: Ben Cohen: 1978. The former England Rugby Union player for Northampton Saints and Sale Sharks, Cohen was already a well-liked gay icon before retiring from professional rugby in 2011. He often speaks highly of his gay following, a fan base which he has rewarded by almost never wearing a shirt. In 2010, he released this video as part of the "It Gets Better" project and, since retiring, he has devoted his time to the Ben Cohen StandUp Foundation, which he established as the world's first foundation dedicated to combating anti-gay bulling and homophobia. He was inspired by two things in his life: his father was killed when he stood up for an employee who was being attacked, and Cohen's clinical deafness (he has about a 33% hearing loss in each ear) has made him keenly aware of how being different can make someone stand out.
If you know of something that belongs on the agenda, please send it here. Don't forget to include the basics: who, what, when, where, and URL (if available).
And feel free to consider this your open thread for the day. What's happening in your world?
The Daily Agenda for Friday, September 13
Jim Burroway
September 13th, 2013
TODAY'S AGENDA:
Affirmation Annual Conference: Salt Lake City. Affirmation, the LGBT-affirming group for members and former members of the Mormon faith, will begins its annual conference today. This year's theme is "New Frontiers," which is "about expanding our vision around the unknown possibilities and opportunities for LGBT Mormons… We will discuss how we can support each other in realizing our full potential as children of God, be empowered to make valuable contributions within and outside of the Church, and find purpose and integrity in our unique journeys." The conference opens tonight with a reception and a screening of Families are Forever, about a Mormon family with a 14-year-old gay son. The special guest speaker for Saturday night will be Steve Young, the Hall of Fame Quarterback for San Francisco 49ers who was awarded MVP honors when he took the team to a Super Bowl victory in 1994. The conference will take place at the University of Utah Guest House and Conference Center, and will continue through Sunday.
Pride Celebrations This Weekend: Boulder, CO; Burlington, VT; Cherry Hill, NJ; Dallas, TX; Derby, UK; Humboldt/Eureka CA; Outer Banks, NC; Savannah, GA; Spartansburg, SC.
AIDS Walks This Weekend: Amherst, NS; Chatham, ON; London, ON; Ottawa, ON; Peterborough, ON; Prince George, BC; Regina, SK; San Antonio, TX; Springhill, NS; Sydney, NS; Yorkton, SK.
Other Celebrations This Weekend: Folsom Europe, Berlin, Germany; Out in the Park Six Flags, Gurnee, IL; BUPA Great North Run, Newcastle, UK; International Bears Week, Sitges, Spain; Out in the Park Six Flags, Springfield, MA.
TODAY IN HISTORY:
"Inter Christianos Non Nominandum": 1892. Talking about homosexuality in the nineteenth century was extremely difficult for one simple reason: if you wanted to talk about it in English, words literally failed. In other words, there was no such word as "homosexuality" or anything else resembling it. Sure, words like "buggery" and "sodomy" were available, but they suggested a criminal or sinful view of homosexuality. And because the emerging medical and psychological professions wanted to approach the subject from an objective, scientific standpoint (or, more precisely, a ninetheenth-century approximation of an objective, scientific standpoint), they avoided those words as much as possible. The problem though was that there were no other words to turn to. Where English failed, sometimes Latin would suffice: "peccatum illud horribile, inter christianos non nominandum, or "that horrible crime not to be named among Christians." But even that was unacceptable, since it still referred to that thing as a "horrible crime." What they really wanted was something that would uphold the illness model that was beginning to gain acceptance among the more enightened elements of learned society. But nothing came, at least not in English. And so or the better part of a century, it remained unnamed — or at best, awkwardly named — among clinicians, doctors, sociologists or anthropologists either.
During a meeting of the Medical Society of Virginia held at Alleghany Springs on September 13, 1892, Dr. Irving C. Rosse, professor of Nervous Diseases at Georgetown University took his stab at this problem during his lecture, "Sexual Hypochondriasis and Perversion of the Genesic [procreative] Instinct." Those listed perversions included many things, including what he called, "the superannuated subjects of spermatorrhœa (nocturnal emission) and venereal excesses now relegated to quacks and the advertisements of religious newspapers." It was those quacks and advertisements which, he felt was the real cause of the "sexual hypochondria" he was seeing. Through much of the nineteenth century, non-procreative sex (and any discharge of semen in non-procreative activity, including nocturnal emissions) was widely beleived to be the cause of all sorts of mental and physical ills. These beliefs came from many sources, but in the minds of many in the medical and mental health fields, those beliefs were confirmed by observing that a lot of people in insame asylums masturbated. Because this belief was so widespread, doctors saw all kinds of people in their offices who feared that they may go mad unless their impulses were cured (see Sep 4, for example).
Hence the unnecessary "sexual hypochondria" that Rosse believe that was increasing in the population, and he laid the blame for the hypochondria on ignorance and sexual superstitions that plagued society. Rosse contended that leaving the entire field of discussion to nonscientists set a dangerous course. "The Manœuvers of either sex to produce the venereal orgasm independently of the conditions of normal coitus, and known comprehensively as genital abuse, merit the scientific study of the psychiatrist and neurologist, owing to the prevalence and spread of sexual crime and the fact that legal medicine calls for clearer knowledge upon this point." Rosse tried to add to that "clearer knowledge," although he too was hobbled by a number of superstitions that were accepted as scientific fact. He described several case studies, personal observations and newspaper accounts, including several accounts of homosexuality among various tribes, cultures, a few infamous clubs in New York City. He even described two male elephants in a zoo which he observed caressing each other in a manner "prohibited by the rules of at least one Christian denomination." But Rosse lamented that medical professions, who were "clearly the only persons qualified to give trustworthy information in regard to sexual matters," were hobbled by their timidity in addressing the topic in plain English.
So squeamish are some English-speaking people on this point that they have no terms to designate the "nameless crime" that moves in the dark. Many of the Continental writers, however, make no attempt to hide the matter under a symbolic veil, and deal with it in terms as naked and unequivocal as those used by the old historians, from whom hundreds of citations might be made, and this too without incurring the reproach of pedantry.
In fact, it would be Continental writers who would eventually provide the English language with the words that we would eventually use to talk about all sorts of sexual matters. The German word "Homosexualität" finally made its English appearance at around 1894, but it was slow to catch on as the anglicized "homosexuality" (see May 6). Rosse pointed to other words which he felt might be useful: "irrumation" and "fellatrice," as he rendered them in a quasi-English form. I don't know whether he paused during his talk to define them, but when Rosse's lecture was published in the November 1892 edition of the Journal of Nervous and Mental Disease, he helpfully provided these definitions in the footnotes:
These terms not being Englished the following definitions are given:
Irrumare: penem in os arrigere.

Fellatrix: dicitur ea quæ vel labris vel lingua perfricandi atque exsugendi officium peni præstat.
That's right, like the peccatum illud horribile, Rosse reverted to Latin for his definitions of what we now know as active and passive fellatio. Rosse's protestations notwithstanding, the lifting of the symbolic veil among English language writers would have to wait another generation before sexuality would cease to be inter christianos non nominandum.
[Source. Irvine C. Rosse. "Sexual hypocondriasis and perversion of the genesic instinct." Journal of Nervous and Mental Disease 17, no. 11 (November 1892): 795-811. You can find contemporary discussions of his lectures published in other medical journals here, here and here.]
FBI Memorandum Calls for Information on Gay Government Employees: 1951. As Sen. Joseph McCarthy's (R-WI) twinned Red and Lavender Scares continued to wreck havoc with thousands of innocent lives across America, Herbert Hoover's FBI was determined not to be left behind in the contest to see who could be more anti-Communist or anti-homosexual. On September 13, 1951, the FBI issued another of its many regular Bureau Bulletins to its field offices with that week's set of instructions. Bulletin Number 38 touched on a number of topics: the interstate transportation of stolen cattle, new rules on intra-bureau correspondence, changes to travel regulations, charges for long distance calls, a request to provide information "on any Communist Party member or sympathizer (who) is contemplating travel abroad," and a lengthy request for information on any known or suspected homosexuals among government employees:
(F) SEX DEVIATES IN UNITED STATES GOVERNMENT SERVICE — The Seat of Government has been receiving an increasing number of reports, arrest records, and allegations concerning present and past employees of the United States Government, who assertedly are sex deviates. The Bureau has no investigative jurisdiction over sex deviates, but when an allegation is received that a present or former civilian employee of any branch of the United States Government is a sex deviate, such information is furnished to the Un1ted States Civil Service Commission. If the person is presently employed by the United States Government, the employing agency is likewise furnished a summary of the information. Information concerning members of the National Military Establishment 1s furnished to the Intelligence Unit of that particular agency.

All of the police departments throughout the country were notified in the May, 1950,issue of the FBI Law Enforcement Bulletin and again by letter dated July 26, 1950, to place a notation on the arrest fingerprint card that the subject was an employee of the Federal Government. They were also requested to set forth the name of the Department or Agency and the position occupied. Hence, it will be unnecessary to solicit this information from the police departments. Normally, a fingerprint card with the above-described data on it will suffice if the fingerprint card has been furnished to the Bureau's Identification Division.

Whenever information is received in the field, either from the police, a complainant, or through any other sources of information, it w111 be necessary to consolidate the information and transmit it to the Bureau by letter captioned as above. This letter should include (1) the name of the alleged sex deviate as well as the name of any other alleged deviates with whom he assocIated, (2) the date and place that the alleged act of sexual perversion occurred, (3) the identity of the individual's United States Government employment, (4) any other pertinent facts, including the [illegible] where the person 1s arrested.

Your letter should specifically point out the source of the information, whether or not that information should be treated as confidential, or whether the name of the source may be used by the Bureau in disseminating the information to the United States Civil Service Commission and the employing agency.

Whenever information of this nature is received during the course of a regular Bureau investigation, such should, of course, be incorporated in the regular investigative report and it will be unnecessary to furnish the information to the Bureau by supplemental cover letter.

With specific reference to Loyalty of Government Employees cases, it has been the Bureau policy to accept information of a derogatory nature relating to the character and personal habits of an employee if volunteered. Such information has been reflected in an investigative report as information volunteered and no attempt has been made to develop this data by supplemental inquiry. This policy is now changed to the following extent: when information is received during the course of a full field loyalty investigation or a preliminary inquiry indicating the person under investigation is a sex deviate, this allegation should be completely and fully developed and the facts reported. This procedure must be placed in effect immediately and followed closely.
[Source: "FBI records regarding Sex Offenders Foreign Intelligence; Sex Degenerates and Sex Offenders; Sex Perverts in Government Service, 1950 - 1966." Response to a Freedom of Information Act request from GovernmentAttic.org (Dated May 6, 2009, posted Aug 21, 2009): 28-29. Posted online here (PDF: 2MB/42 pages).]
Broward County Fires Employee with AIDS: 1984. In January 1984, Todd Shuttleworth learned that he had AIDS. Eight months later, he was fired from his job as budget analyst for Broward County, Florida. News reports at that time indicate that it was already well known that AIDS could not be casually transmitted, but his boss, John Canada, defended the firing, saying, "We just couldn't take the chance of anything happening to employees or to anyone visiting the office." The following January, Broward County fired a second employee, mail clerk Donald Fanus. County Administrator Floyd Johnson defended that firing on the same grounds: "I have wrestled with it. I have a responsibility to protect all of Broward County's workforce, and the general public that is served by the workforce."
Fanus, who had developed Kaposi's sarcoma, declined to appeal his firing, but Shuttleworth chose to fight. As he explained in a 1986 op-ed published in the Sun-Sentinel, he had nothing to lose:
Every young gay who learns to accept him or herself has more guts, courage and moral strength that all the Bible-thumping bigots and fag-bashing punks combined.

One does not choose to be gay or, I presume, "choose" to be straight. But there are many choices that have been made by many people during the AIDS crisis. Broward County officials chose to ignore their own doctor`s advice and decided to fire me. They chose not to bother to contact the acknowledged AIDS experts at the AIDS clinic in Miami, at the Centers for Disease Control, or at state or national public health departments. They denied my request for a hearing to present medical and scientific evidence to show that my dismissal was based on their irrational fear rather than rational decision-making, or the facts.

A few months ago, when the Human Relations Board first ruled that my firing as a budget analyst due to AIDS was unwarranted, County Administrator Floyd Johnson responded by saying that he had always tried to be fair to employees with AIDS. The choices he`s made in this effort included immediately terminating my health insurance and firing me without severance pay. The educational benefits I needed to complete the few hours left for my master`s degree were discontinued and it took my former employers more than a year to replace a lost paycheck despite numerous letters and phone calls and an obviously desperate need.

My life insurance was cut off and I was informed by the insurance company that in order to be eligible for extended coverage my former employer would have to initiate the required paperwork. Twenty-six months, and several phone calls and letters later, my former employers never displayed the common decency of even acknowledging my request. Only recently, nearly a year after the Human Relations Board first ruled against the county and county officials were forced to change their AIDS policy, did I receive an offer of back pay and reinstatement.

Surely that is not fair.
With the help of the American Civil Liberties Union, Shuttleworth sued the county, which was the only known public employer in a major metropolitan area to declare an official policy to fire people with AIDS. Nancy Langer, spokesperson for Lambda Legal, remarked, "This is the first time I've ever heard of a government being so stupid as to put down in black and white a policy of discrimination." Noel Pfeffer, Broward's deputy general council and author of the policy, countered, "The chances of transmission to other county employees appear to be somewhat remote. On the other hand, you're not transmitting a common cold."
More than two years later, and just before the case was to go to trial, Broward County offered Shuttleworth his job back. But the window to accept the offer was exceptionally brief. Shuttleworth was in San Francisco undergoing treatment, and could not make it back to Fort Lauderdale in time to answer the offer. ACLU lawyer Larry Corman told reporters that the job offer shows that the county realizes it made a mistake. "Everybody recognizes the county is acknowledging that Todd doesn`t represent a health risk to the people with whom he has casual contact," he said. "I will never understand why it took so long for them to recognize this and try to minimize their losses." But the county's attorney, Gordon Rogers, admitted that the offer was a cynical ploy to "(cut) off any obligations to him" for any future insurance claims. With his AIDS being a pre-existing condition, he would not have been reinstated.  Shuttleworth
In December 1986, just three days before Shuttleworth's $15 million lawsuit was to go to trial, he and Broward county settled out of court. Shuttleworth got his job back along with $190,000 in compensation, medical costs and legal  fees. Broward county refused to admit wrongdoing, but agreed to follow federal regulations barring discrimination in future cases. Unfortunately, Shuttleworth's health had deteriorated in the intervening two years. After a week at work, he became ill again and returned to San Francisco for treatment. On July 25, 1987, Shuttleworth died at the age of 34.
Jerry Falwell Blames Gays For 9/11: 2001. The ashes were still smoldering at the site of the World Trade Center, the western facade of the Pentagon, and an abandoned strip mine in rural Pennsylvania. The relatives, friends and co-workers of three thousand dead were still grappling with their loss, and three hundred million Americans were still numb from shock. The search for victims had just barely begun, the search for heroes led to the first responders in New York and Washington, D.C. and the 33 brave passengers of United Airlines Flight 93, and the search for the guilty case a glare on Islamists extremists. At least that's the reaction of normal people. For others obsessed with a wider net of enemies, that wasn't enough. On Thursday, September 13, 2001, Jerry Falwell appeared on Pat Robertson's 700 Club, and together they accused a wide assortment of enemies responsible for the worst tragedy to strike American soil since Pearl Harbor: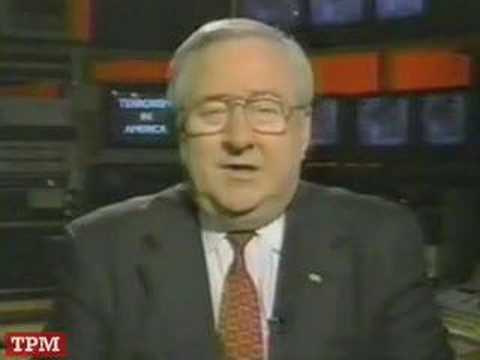 Falwell: What we saw on Tuesday, as terrible as it is, could be miniscule if in fact God continues to lift the curtain and allow the enemies of America to give us probably what we deserve.

Robertson: Well Jerry, that's my feeling. I think we've just seen the antechamber to terror. We haven't even begun to see what they can do to the major population.

Falwell: The ACLU's got to take a lot of blame for this.

Robertson: Oh, yes.

Falwell: And I know I'll hear from them for this but throwing God out successfully with the help of the court system, throwing God out of the public square, out of the schools… The abortionists have got to bear some burden for this because God will not be mocked. And when we destroy 40 million little innocent babies, we make God mad. I really believe that the pagans and the abortionists and the feminists and the gays and the lesbians who are actively trying to make that an alternative lifestyle, the ACLU, People For the American Way — all of them who have tried to secularize America — I point the finger in their face and say, "you helped this happen."

Robertson: Well I totally concur.
The next day, Falwell reportedly apologized in a phone call to CNN, but it wasn't much of an apology. "I would never blame any human being except the terrorists, and if I left that impression with gays or lesbians or anyone else, I apologize," he told CNN, before citing scripture to back up what he originally said. "I do believe, as a theologian, based upon many Scriptures and particularly Proverbs 14:23, which says 'living by God's principles promotes a nation to greatness, violating those principles brings a nation to shame," he said.
TODAY'S BIRTHDAY:
Randy Jones: 1952. The Village People's original cowboy, Jones grew up in Raleigh, North Carolina where he was the founder of his high school's drama club. It was his exposure to theater which gave Jones a leg up with Jacques Morali decided to hastily assemble a permanent group of singers to tour in support pf a surprise hit for what was, until then, a non-existant band of disco singers. Until then, the Village People were simply Victor Willis (the cop) and five dancers in costumes. Jones replaced Dave Forrest in 1978 (two others were replaced with more seasoned performers at the same time) and the Village People was born. Jones remained with the Village People from 1978 to 1980, and then rejoined the group in 1987 through 1991. Since then he has recorded several solo albums and continues to perform in New York and elsewhere. Today Jones will be gettin' hitched to his podner of 29 years, Will Grega, as part of a three-day celebration in New York City.
If you know of something that belongs on the agenda, please send it here. Don't forget to include the basics: who, what, when, where, and URL (if available).
And feel free to consider this your open thread for the day. What's happening in your world?
The Daily Agenda for Thursday, September 12
Jim Burroway
September 12th, 2013
TODAY'S AGENDA:
Pride Celebrations This Weekend: Boulder, CO; Burlington, VT; Cherry Hill, NJ; Dallas, TX; Derby, UK; Humboldt/Eureka CA; Outer Banks, NC; Savannah, GA; Spartansburg, SC.
AIDS Walks This Weekend: Amherst, NS; Chatham, ON; London, ON; Ottawa, ON; Peterborough, ON; Prince George, BC; Regina, SK; San Antonio, TX; Springhill, NS; Sydney, NS; Yorkton, SK.
Other Celebrations This Weekend: Folsom Europe, Berlin, Germany; Out in the Park Six Flags, Gurnee, IL; BUPA Great North Run, Newcastle, UK; International Bears Week, Sitges, Spain; Out in the Park Six Flags, Springfield, MA.
TODAY IN HISTORY:
John Vassall Arrested for Spying: 1962. No one ever bothered to ask how a low level British Admiralty clerk earning £908 a year was able to afford a home in London's Dolphin Square apartment complex, which had been home to such illustrious residents as Charles de Gaulle, C.P. Snow and Sir Oswald Mosley. Nor did they pay much attention to his 36 Savile Row suits, three cashmere overcoats, tailored silk shirts, exotic holidays.
They should have, particularly since the Vassall held a Top Secret clearance with the Royal Navy. But British investigators didn't begin poking around until December 1961, when a KGB agent, Anatoli Golitsin, defected to the United States and spilled the beans about Soviet agents working in the West, including two spies in the Admiralty. MI5 agents decided that one of them might by Vassall, but didn't act for more than a year. Then in June of 1962, until another KGB agent, Yuri Nosenko, began providing further evidence of Vassall's spying. Even then, MI6 held off for three more months, until September 12, 1962, when Vassall was finally arrested and charged with spying for the Soviet Union.
Vassall confessed immediately: about the spying, about the cameras and films hidden in his apartment, about the documents that he stole, and about how he got into the spying business for the Soviets. It began in 1952 when he was a member of the Naval Attaché at the British Embassy in Moscow, where he found himself socially isolated on several fronts: a Brit in Moscow, a common civil servant among upper-class officers and diplomats, and, crucially, a homosexual at a time when it was illegal both in Britain and in the Soviet Union. Through a Polish worker at the embassy, Vassall became connected with Moscow's gay underground. In 1954, he was invited to a party — which was actually a classic "honey trap" set up by the KGB — where Vassall was encouraged to become extremely drunk, and where he was photographs in compromising positions with several men. The Soviets used those photos to blackmail Vassell, and he became their agent for the next eight years.
In 1956, Vassall was assigned to the Admiralty, where he photographed secret documents and passed them to his KGB handlers in exchange for money. The documents he photoed included specifications for British radar, torpedoes, nuclear weapons, anti-submarine equipment, and tactics. When Golitsin defected in 1961, the Soviets ordered Vassall to stop working and return his camera. But after Nosenko began providing information to the CIA in Geneva, the Soviets gave Vassall his camera back and ordered him to resume spying. It is now suspected that Nosenko, who never defected and whose information about other spies proved to be unreliable, may have set Vassall up to protect a more valuable spy at the Admiralty. When Vassall made his full confession following his arrests, he insisted that he had not stolen some of the documents that Golitsin said he stole.
Vassall was sentenced to 18 years years imprisonment, of which he served ten. A public enquiry in the following year, known as the Vassall Tribunal, was set up to investigate who in the Admiralty was to blame for the lax security oversight. Tam Galbraith, Civil Lord of the Admiralty, who was Vassall's boss, was singled out for special scrutiny amid rumors that the he and Vassal had been lovers. Galbraith was declared innocent on all accounts, as were his other superiors in the Admiralty.
Vassall's arrest also reignited the debate over Britain's criminalization of male homosexuality. Five years earlier, the Wolfenden Commission had recognized that making gay men criminals exposed them to blackmail and extortion, and recommended that criminal penalties be lifted (see Sept 4), but Parliament refused to act. Now, it seemed that the time was right to revisit that decision. Peter Black, writing for the Daily Mail in 1963, argued:
The point is that though homosexuals  are no more inclined to treachery than you are. the law as it stands gives the Communists a lever against them which they have over nobody else.  If Vassall had not been a homosexual, and subject to this law, the Russians might have got him anyway. I think he had a predisposition to treachery. But they could not have blackmailed him into it.

Homosexuals are specially vulnerable to blackmailers because they cannot appeal to the protection of the law. The  blackmailer threatens him  with exposure. It he goes to the police exposure is what he'll get anyway; for the police can, and sometimes do, charge the victim for participating in the offences he is being blackmailed about. So the law sharpens the threat of exposure and sharpens the wits of those vulnerable to it.
Those arguments however went nowhere, and homosexual relations between men remained a criminal act until 1967 (see Jul 28).
After Vassall's release from prison in 1972, he wrote Vassall: The Autobiography of a Spy, which was published in 1975. He then changed his surname to Phillips and lived out the rest of his life in obscurity. He died in 1995 of a heart attack at the age of 71 in St. John's Wood, north London. In 2006, details of his confession were released by the National Archives.
Gay Liberation Front Protests Village Voice: 1969. More than two months had passed since the landmark Stonewall uprising, but New York's news media was still unable to grapple with what that night of defiance really meant. On the day following the riot, The New York Times buried its story on page thirty-three, where it didn't even bother to mention why the patrons of the Stonewall Inn were fighting. The New York Daily News reported the whole thing, on page thirty, from the police's point of view ("3 Cops Hurt As Bar Raid Riles Crowd"). The Daily News followed on  July 6 with their infamous report, "Homo Nest Raided, Queen Bees Are Stinging Mad."
If it weren't for the Village Voice's extensive coverage, much of what we know about Stonewall might have been lost to history. The Voice did have one advantage that New York's more powerful media didn't: it was located on Christopher Street, just a few doors down from the Stonewall. The July 3 edition of the weekly newspaper featured two front page stories about the riot: "Gay Power Comes to Sheridan Square" by Lucian Truscott IV, who reported what took place outside of the Stonewall. A second reporter, Howard Smith, arrived at the scene during the first raid just as police were loosing control of the crowd. Smith got caught up inside the bar where police had retreated for protection from the crowd. Smith described that experience in "From the Inside: Full Moon Over The Stonewall."
While the Voice's reporting on the rebellion was the most thorough and detailed of all the city's news outlets, it wasn't above the kind of mocking tone and prejudicial stereotypes that were typical at that time. Truscott wrote of "the forces of faggotry," the "blatant queens" with "limped wrists and primed hair" battling police, which he described as "the city's finest." Smith's report was less colorful, yet he couldn't resist calling one lesbian a "dyke." In his July 10 Voice column, Walter Troy Spencer called the riot "the Great Faggot Rebellion," and laced his entire column with sneering disdain ("… a lot of that weekend swishy cruising on the streets around the Stonewall had gotten flamboyant and aggressive…").
Immediately following the riot, the gay community began to organize. In August, the newly formed Gay Liberation Front tried to place two small ads in the free Bulletin Board section of the Village Voice to publicize its community dances. Newspaper staff deleted the word "gay," arguing that it was obscene — even though they routinely accepted, without question, ads for apartments from landlords specifying "no gays." The Voice saw itself as one of the most liberal papers in the country, and it defined its liberalism as allowing its writers to say anything they wanted, which meant that writers were allowed to write about "faggots" and "blatant queens with the full support of editors and management. even though no writer would have dreamed of using derogatory language to describe blacks or other minority groups. But that freedom ended at the Voice's Bulletin Board section, where the Gay Liberation Front was barred from using the word "gay."
The Gay Liberation Front struck back with a protest at the Village Voice on Friday morning, September 12 at 9:00 a.m, demanding a meeting with publisher Ed Fancher. The protest went on all day as Fancher stubbornly refused to meet with the group. Later that afternoon, a protester tried to place a classified ad reading, "The Gay Liberation Front sends love to all Gay men and women in the homosexual community." That ad was rejected. But soon after, Fancher agreed to meet three of the protesters' representatives. He angrily defended his writers right to use derogatory language, but agreed to rescind the ban on accepting ads with the words "gay" and "homosexual." The Voice's next edition didn't see fit to report on the protest at its front door, but the GLF ad did appear in that issue's Bulletin Board.
[Additional source: Edward Alwood. Straight News: Gays, Lesbians and the News Media
 (New York: Columbia University Press, 1996): 88-91.]
If you know of something that belongs on the agenda, please send it here. Don't forget to include the basics: who, what, when, where, and URL (if available).
And feel free to consider this your open thread for the day. What's happening in your world?
The Daily Agenda for Wednesday, September 11
Jim Burroway
September 11th, 2013
TODAY'S AGENDA:
Pride Celebrations This Weekend: Boulder, CO; Burlington, VT; Cherry Hill, NJ; Dallas, TX; Derby, UK; Humboldt/Eureka CA; Outer Banks, NC; Savannah, GA; Spartansburg, SC.
AIDS Walks This Weekend: Amherst, NS; Chatham, ON; London, ON; Ottawa, ON; Peterborough, ON; Prince George, BC; Regina, SK; San Antonio, TX; Springhill, NS; Sydney, NS; Yorkton, SK.
Other Celebrations This Weekend: Folsom Europe, Berlin, Germany; Out in the Park Six Flags, Gurnee, IL; BUPA Great North Run, Newcastle, UK; International Bears Week, Sitges, Spain; Out in the Park Six Flags, Springfield, MA.
TODAY IN HISTORY:
KQED Airs "The Rejected": 1961. The year was a monumental one as American opened itself to the modern world in ways that it hadn't done before. The youngest president in history had just taken the oath of office, succeeding the oldest president then in history, Hollywood relaxed its ban on overt displays of homosexuality, and Jess Stearn's book, The Sixth Man, provided the sensational claim that one in six men in America was "affected" by homosexuality. KQED, San Francisco's public television station, had a reputation for tackling controversial subjects, and now the time was ripe to tackle what was perhaps one of the most controversial topics of all.
The idea for a documentary on homosexuality came to John W. Reavis, Jr., who spent several months researching and conducting background interviews with experts with backgrounds in medicine, anthropology, religion, law, government and business. He also sought the participation of members of the Mattachine Society. Initially titled "The Gay Ones," Reavis tried to sell the documentary to the major networks. But finding no backers there, Reavis found a ready reception with KQED's co-founder Jonathan Rice and general manager James Day.
Over the objections of one of the board members who threatened to resign, Reavis's documentary project, now renamed "The Rejected," went forward with a $100 budget and filmed segments featuring interviews anthropologist Margaret Mead (her own lesbianism wasn't revealed at that time) and Mattachine members Hall Call (see Sep 20), Don Lucas and Les Fisher, who spoke openly as gay men. Episcopal Bishop James Pile spoke of gay people as being just like "anyone else with an illness," deserving compassion and care. San Francisco psychiatrist Karl Bowman countered the idea that homosexuality was an illness, let alone that it was curable. "The attitudes of some people is to try to treat it in an entirely punitive way," he said. Albert Bendich, a lawyer and former ACLU attorney called statutes seeking to outlaw same-sex conduct "not enforceable."
Harold Call explained that part of his group's aims was "to dispel part of this stereotyped picture" and to change the law against homosexuality. Reavis shared the goal of dispelling stereotypes, carefully constructing the program to establish a gay stereotype in the minds of viewers and then methodically destroying that stereotype. According to Reavis's original proposal for the documentary, "the viewer should be left, if anything, with a feeling he is confused and that society as a whole is confused about homosexuality." One brief segment was even filmed at San Francisco's famed Black Cat bar (see Aug 28)
The hour-long documentary aired at 9:30 p.m. on Monday, September 11. Typical of most programs about homosexuality, "The Rejected" did not include lesbians. But it was perhaps the first scripted documentary to discuss homosexuality from a calm and rational point of view. Response was mostly positive. KQED was inundated with letters following the broadcast, with many of them requests for transcripts. Only a tiny minority, 3% according to station officials, wrote to complain. "The Rejected" also received critical acclaim, with the San Francisco Chronicle saying "KQED handled the subject soberly, calmly and in great depth." It also received national notice, and was broadcast on several other public TV stations between 1961 and 1963, including in Tucson, Los Angeles, Portland and New York. Despite that, no film of the program is known to exist. Only the transcripts and news reports remain.
[Sources: Edward Alwood. Straight News: Gays, Lesbians and the News Media
 (New York: Columbia University Press, 1996): 41-42.
Bob Connelly. "A television coming out story from 1961." The Advocate (September 21, 2011): available online.
Stephen Tropiano. The Prime Time Closet: A History of Gays and Lesbians on TV
(New York: Applause Theater and Cinema, 2002): 5-7.]
TODAY'S BIRTHDAY:
Marc-André Raffalovich: 1864. Born in Paris to Russian Jewish emigrés, Raffalovoch studied in Oxford and settled in London in 1882, where he opened a salon in the 1890s. It seemed only natural for him; his mother kept a successful salon in Paris, attracting such notable figures as Sarah Bernardt, Colette, and Gustave Moreay. But Oscar Wilde found found the younger Raffalovich's events wanting. "Dear André! He came to London to found a salon and only succeeded in opening a saloon." Raffalovich, in turn, was uncomfortable with what he took to be Wilde's wild sexuality.
Raffalovich published several works poetry and fiction between 1884 and 1896. Few were notable except for their ommision of gender when describing the gender of the object of his desires. It was in his non-fiction that Raffalovich established his mark on history. In 1896, he published Uranisme et Unisexualité, which established him as an expert on homosexuality. It is also where Raffalovich laid out his argument that homosexuality was only pure and noble when practiced by a "sublime invert" — who fulfills his desires not through his sexuality but through artistic endeavors and spiritual friendships. This naturally put him on a collision course with other gay advocates such as Edward Carpenter and Magnus Hirschfeld, the latter who Raffalovich accused of advocating for moral decline and the destruction of whole generations. In 1897, Raffalovich started work in  Annales de l'unisexualité, and Les Chroniques de l'unisexualité, in which he embarked on an ambitious effort to document everything ever published about homosexuality. These works remain useful to historians to this day, and they remain perhaps his most important work.
But soon after, Raffalovich turned away from the subject. In 1892, he met John Gray (See Mar 2), a young poet in Oscar Wilde's circle of friends (some say Gray was the inspiration for Dorian Gray). Raffalovich followed Gray into Catholicism, and after Gray was ordained a priest and assigned to a parish in Edinburgh, Raffalovich followed him there, too, purchasing a home nearby and provided important financial support for the parish. Raffalovich established another salon there where guests included novelist Henry James, art scholar Herbert Read, and sculptor Aelred Whitacre. Raffalovich and Gray maintained separate homes, but their friendship was known as something more than that of "just friends," despite being very formal with each other in public. When Raffalovich died suddenly in 1934, Gray was devastated. He became ill and died just four months later.
Kristy McNichol: 1962. Born and raised in L.A., she got her start in acting with the help of family friend Desi Arnaz. In 1976, she was cast for the part of Buddy Lawrence for the ABC drama series Family, which was one of those oh-so-earnest "real life issues" dramas that made 1970s television so unwatchable. McNichol's Buddy (in my opinion) was perhaps the only thing that made to program bearable, for which she earned two Emmies for Best Supporting Actress. (There must have been something in the water on the Family set; the program also featured Meredith Baxter (see Jun 21).) It helped that her off-screen personality was as engaging as her actiing skills, making her a popular guest on talk shows and Battle of the Network Stars. She began her film career in 1978 in The End, starring Burt Reynolds, before moving on to more notable turns in 1980′s Little Darlings and 1981′s The Nights the Lights Went Out in Georgia. She also earned a Golden Globe nomination for her role in Neil Simon's Only When I Laugh.
It looked as though McNichol was going to be one of those rare child stars to successfully navigate the treacherous transition to adult acting, when her behavior become erratic and her attendence on sets unreliable. Rumors swirled that she was using drugs, but it turns out that she was actually suffering from bipolar disorder. when she was diagnosed in 1992, she decided to retire from acting. Since then, she's been teaching acting at a private school in L.A., and she's been active in local charity work. Earlier this year, she surprised almost no one when she decided to come out as a lesbian after reading about several suicides of LGBT teens.
If you know of something that belongs on the agenda, please send it here. Don't forget to include the basics: who, what, when, where, and URL (if available).
And feel free to consider this your open thread for the day. What's happening in your world?
The Daily Agenda for Tuesday, September 10
Jim Burroway
September 10th, 2013
THIS MONTH IN HISTORY:
Boston Resident Congratulates Beacon Hill for Its Tolerance: 1965. Residents of Boston's historic Beacon Hill prided themselves on gentility, openness and tolerance, even as those virtues were being challenged in the tumultuous 1960s. But residents were determined to steer through the shoals of discord with characteristic Beacon Hill aplomb and dignity. And they had no compunction about patting themselves on their collective backs as they did so, as exemplified in a letter to the editor that was published in the September edition of the neighborhood's newsletter, The Beacon Hill News:
The only people I would consider as being so-called undesirable elements are the "immature set"… The so-called odd-balls, beatniks, and homosexuals give the Hill the charm it has today, along with the elderly ladies and gentlemen who have been living in this area for so long.

It is amazing how the rich, poor, the young, old, the students, beatniks, and homosexuals can be so compatible within this little community in the heart of Boston. Eliminate the immature, who are included in all types, and you have the most prejudice-free community, where everyone minds his own business and lives side by side in almost complete harmony. This is an example of the way all communities should be in America. This is Beacon Hill. This is America.
I'm sure that those odd-ball students, beatniks and homosexuals may have had a different perspective on their fellow neighbors' tolerance, but the mere fact that a welcome mat for homosexuals could appear in the prestigious neighborhood's newsletter ("Where the Lowells speak only to the Cabots, and the Cabots speak only to God") ought to count for something.
[Source: "Cross-Currents" The Ladder (December 1965): 12.]
TODAY'S BIRTHDAYS:
80 YEARS AGO: Karl Lagerfeld: 1933. Opinions. The outspoken fashion designer in the black glasses and high starched collar has a million of them, which he dispenses for free without asking. In 2009, he defended his use of animal fur in his designs this way: "In a meat-eating world, wearing leather for shoes and clothes and even handbags, the discussion of fur is childish." He also has a thing about skinniness, criticizing supermodel Heidi Klum as "too heavy and has too big a bust" to be a runway model. He also called the singer Adele "a little too fat" in 2012, a remark for which he had to apologize. Adele, for her part, responded that she never wanted to look like a model. "I represent the majority of women and I'm very proud of that," she said. A year later, Lagerfeld was at it again, saying that he never called Adele fat, but just a "little roundish. "But for such a beautiful girl, after that she lost eight kilos [17.6 pounds] so I think the message was not that bad."
The German-born son of a wealthy businessman grew up privileged during the hardships of World War II. After attending private school, he moved to Paris, got an education in drawing and history, and began designing haute couture collections in the mid-1950s. His first collection was booed by the press, and his short skirts for the 1960 spring season also weren't well received either. In 1963, he moved to Rome and worked for Tiziani until 1969, where he picked up Elizabeth Taylor, Doris Duke and Principessa Borgheses as customers. He also designed freelance for the French fashion house Chloé, and Italian houses Curiel, Fendi, and the American jeans brand Diesel. He is currently head designer and creative director for Chanel, Fendi, and his own fashion house. He lives in a Paris mansion which he shares with his Siamese cat, Choupette, who he said he would marry if it were legal.
Jeff Marx: 1970. The composer and lyricist began life as a lawyer looking for clients in the entertainment industry. The only reason he joined a musical theater workshop was to meet potential clients. "I didn't tell them I was just there to meet clients and had no designs on being a songwriter," he later confessed. But to stay in the workshop, he had to do the work. That's where he met Richard Lopez, and the two of them started writing music for what would become the Broadway Musical Avenue Q, for which they won the 2004 Tony Award for Best Musical and Best Score.
That was it. Marx never went back to practicing law. He and Lopez, with Debra Fordham, wrote four songs for a critically-acclaimed musical episode of the NBC sitcom Scrubs, which aired in 2007. One of their songs, "Everything Comes Down To Poo," was nominated for an Emmy. Marx has written songs for the Disney Channel and the theme song for Logo TV's animated series Rick & Steve: The Happiest Gay Couple In All the World. Marx currently lives in Los Angeles where he is also a member of the Gay Men's Chorus of Los Angeles.
If you know of something that belongs on the agenda, please send it here. Don't forget to include the basics: who, what, when, where, and URL (if available).
And feel free to consider this your open thread for the day. What's happening in your world?
The Daily Agenda for Monday, September 9
Jim Burroway
September 9th, 2013
TODAY IN HISTORY:
Reuters Reports Government Routinely Spied On Gay Groups: 1982. Information wants to be free, and the Freedom of Information Act allowed a trove of documents from the FBI and the Pentagon to finally see the light of day. Reuters obtained documents which showed that the government routinely spied on gay rights groups throughout the 1950s through the early 1970s. An FBI spokesman said that surveillance ended in the mid-1970s under new rules requiring evidence of a crime before an investigation can begin. But two members of Congress, Reps. Philip Burton and Henry Waxman (both D-CA) demanded an investigation of the agencies involved. According to Reuters, "Among the documents is a December, 1965, memorandum from the late FBI Director J. Edgar Hoover titled 'Homosexual Hangouts Throughout the United States.' It instructs agents to obtain a copy of 'The Address Book,' a publication that lists such hangouts, 'in order to conduct thorough interviews and for use in getting … leads.' Another document said a 53-page list of homosexuals and persons 'identified as having homosexual tendencies (or) as associates of homosexuals' had been added to the files in the San Francisco FBI office."
If you know of something that belongs on the agenda, please send it here. Don't forget to include the basics: who, what, when, where, and URL (if available).
And feel free to consider this your open thread for the day. What's happening in your world?
The Daily Agenda for Sunday, September 8
Jim Burroway
September 8th, 2013
TODAY'S AGENDA:
Pride Celebrations This Weekend: Las Vegas, NV; Limerick, Ireland; Lincoln City, OR; Stavanger, Norway; Torquay, UK.
Other Events This Weekend: Womenfest, Key West, FL; Run to the Beat, London, UK; London to Brighton Cycle for Clarence Higgins Trust, London/Brighton, UK; Newfest Film Festival, New York, NY; Bears on Ice, Reykjavic, Iceland; North Louisiana Gay and Lesbian Film Festival, Shreveport, LA; International Bears Week, Sitges, Spain.
TODAY IN HISTORY:
San Francisco Police Raid Tommy's Place: 1954. Tommy Vasu, one of the owners of Tommy's Place, was the first known lesbian to have an legal ownership stake of a bar in San Francisco. Wherever she went, she attracted attention: dressed in double-breasted suits, wide tie and a fedora, she loved to gamble and was known as a risk taker. Vasu, with her girlfriend Jeanne Sullivan, Grace Miller and Joyce van de Veer, opened Tommy's Place at 520 Broadway in 1952. Tommy's Place attracted a mixed crowd of artists, prostitutes, bohemians and, of course, lesbians. Vasu and Sullivan also operated 12 Adler Place; its entrance was just around the corner and the two clubs, which shared a single liquor license, were connected inside by a split-level mezzanine. Because Vasu had a police record, her name could not appear on a liquor license. She put the license in Sullivan's name, and she listed Miller and van de Veer as owners of 12 Adler Place so they could serve as bartenders.
In 1954, the McCarthy "Lavender Scare" was still in full swing, and whenever elections loomed in San Francisco, the police department would unleash another round of raids to "clean up the city." In June, The Examiner, owned by William Randolph Hearst, published a series of articles decrying the "marked influx recently of homosexuals" into San Francisco: "The condition (of the city) is marked by the increase of homosexuals in the parks, public gathering places and certain taverns in the city. It is a bad situation. It is a situation that has resulted in extortion and blackmail. Even worse, these deviates multiply by recruiting teen-agers."
Police Chief Michael Gaffey announced a new campaign to "clean the homosexuals from the streets, the public rooms and the parks where their actions have become intolerably offensive." That month, police raided five bars in the Tenderloin "suspected of being frequented by sex deviates." While those cases drew headlines, those raids were quickly forgotten. The big raid was still in the planning phase. In July, Police were three months into an investigation involving a dozen high school girls who "donned mannish clothes and frequented pool halls." On September 1, they raided the home of Jesse Joseph Winston, who they determined was hosting parties for teenage girls where he allegedly provided them with marijuana and Benzedrine, and supposedly schooled them in "sexual rebellion." As part of that investigation, police determined that Winston met these supposedly "innocent girls from good families" at Tommy's Place, where he invited them over to his place after the bars closed. The fact that Winston was African-American and the girls were white only added to the city-wide panic which ensued. Winston was charged with three counts of providing marijuana to a minor and one count of possession of marijuana.
A week later, Police turned their attention to Tommy's Place and 12 Adler Place, where they arrested Grace Miller and Joyce van de Veer, who were working as bartenders that night. They were charged with contributing to the delinquency of a minor. According to news reports, Tommy's place was targeted because:
The bar, police said, has long served as a happy hunting ground for a group of adult debauchees, who recruited school girls into their academy of dope addiction and sexual perversion. "At least a dozen" teen-age girls have been ensnared, according to Inspector L.G. Etherington and taken from the bar to other places in the Latin Quarter for a full education in abominable practices."
One former patron later remembered the raid at Tommy's Place:
"They (Miller and van de Veer) were framed as part of this harassment of gay bars. Two of her [Tommy's] bartenders were arrested. … One of them is a good friend of mine. She did six months. They were accused of serving minors, and the girls were minors but they had forged IDs. It sort of escalated, and the PTA got involved. Then the police planted some drugs in the ladies' room, some heroin and the works or something like that, and they pretend to find it. … The Examiner just ran with it. At that time it was a real sensational tabloid.
Indeed it was. The day after the raid, The Examiner's front page screamed with alarm: "School-girls' vice, dope revealed in S.F. Bar Raid." and "S.F. Teen-age Girls Tell of 'Vice Academy'." The raid on Tommy's Place, pumped by The Examiner's sensational headlines, sparked a city-wide panic, which led to more crackdowns on gay bars. News of Tommy's raid even reached Washington. In October, the Senate Subcommittee on Juvenile Delinquency, which had been holding hearings in various cities across the country, arrived in San Francisco, where the Tommy's Place raid was the main focus.
As for the three who were arrested, Joyce Van de Veer was acquitted. Grace Miller was found guilty of serving alcohol to a minor and served six months in the county jail. Winston was convicted and sentenced to a term of one to twenty years at San Quentin. Eventually, the state of California revoked the liquor license, and Tommy's Place and 12 Adler Place were forced to close. The building which housed Tommy's Place is now a straight strip club called "The Garden of Eden." The entrance to 2 Adler Place (the street has since been re-named William Saroyan Place) is now the home of Specs' Twelve Adler Museum Cafe, a hard-to-find hipster dive bar which has been described both as "chaotically-themed" and "virtually unchanged."
[Source: Nan Alamilla Boyd. Wide-Open Town: A History of Queer San Francisco to 1965
(University of California Press, 2003): 92-100.]
Time Magazine's "I Am A Homosexual": 1975. Technical Sergeant Leonard Matlovich's picture on the cover of Time with the caption announcing "I Am a Homosexual" posed a direct challenge to the pre-"Don't Ask, Don't Tell" ban on gays serving in the military. As Time reported, he was the perfect test case: "The tall, red-haired sergeant has an impeccable twelve-year military record, no known psychiatric problems, and a Bronze Star and Purple Heart won on one of his three tours in Viet Nam." A five-member Air Force review board heard his case the following week. He lost that case, and he was excommunicated from the Mormon Church a month later.
But on this date in 1975, he became the face of the gay community as Time devoted several pages to the rising gay rights movement. By then, twelve states had eliminated their laws making homosexuality a crime, and the American Psychiatric Association and American Psychological Association recognized that homosexuality was not a mental disorder. AT&T and the Civil Service Commission had announced that they were willing to hire openly gay employees, and one major educational journal wrote that gay teachers should come out to their students. Time covered the usual ground for stories of this kind: gay activism, the problems gay people face, the requisite tour of the raunchier gay establishments (New York's Eagle gets a mention, along with an introduction to the handkerchief code and bathhouses), and yet the article manages to present gay people as real people — something quite rare for 1975. The word "gay" is used in about equal measure as "homosexual," and the word "militant" appears only three times in the 5,400 word article. It did however end on a down note, warning that homosexuality become more widespread if anti-gay discrimination were to end:
Says Psychoanalyst Herbert Hendin: "'Anything goes' is a legitimate attitude for consenting adults toward each other, but for a culture to declare it as a credo is to miss entirely the stake all of us have in the harmony between the sexes and in the family as the irreplaceable necessity of society. This is a society that is increasingly denying its impotence by calling it tolerance, preaching resignation and naming all this progress."
It's worth noting that while both APA's (the American Psychiatric Association and the American Psychological Association) had declared that homosexuality was not a mental disorder, the American Psychoanalytic Association was much slower to reach that conclusion. It wasn't until 1991 when the APsaA formally declared that homosexuality was no longer a barrier to becoming a psychoanalyst. It's also worth noting that most conversion therapy today is still rooted in older psychoanalytic theories. And, it's worth noting further that the argument that increased acceptance for gay people today will create more gay people tomorrow is still a staple of anti-gay and ex-gay rhetoric.
On the whole, Time's coverage of Matlovich's case was relatively positive — well, positive-for-1975 positive. Coverage elsewhere wasn't so tactful. Gay activists targeted San Francisco's KPIX studios when an anchorman, after reading Matlovich's story and thinking the microphone was switched off, was heard to say, "I was going to say 'faggot flier' but I thought…" — before a technician actually switched the mike off.
TODAY'S BIRTHDAY:
Mark Foley: 1954. When the lifelong bachelor Republican from Florida cast his vote for the Defense of Marriage Act in 1996, journalist Kurt Wolf decided it was time to out Rep. Mark Foley (R-FL) and fellow Republican Jim Kolbe (R-AZ, see Jun 28) from the Congressional closet, first on a New York City radio station, then on a Boston cable-access television show. The Advocate picked up the story and decided to call the two congressmen for comment. Both men hid behind the excuse that their sexual orientation wasn't relevatn, but a week later Kolbe decided to come out.
Foley didn't, and the story mostly went away until it was resurrected, briefly, when Foley was considering a run at Sen. Bob Graham's (D-FL) vacating Senate seat. Ths time, Broward County's New Times picked it up, leading Foley to call a news conference to denounce what he termed the "revolting and unforgivable" rumors, while simultaneously managing to avoid denying the rumors specifically. A few weeks later, he dropped out and decided to remain in the House.
All was quiet until September 28, 2006 when news reports broke that Foley had sent email messages to a former Congressional page asking the page to send him a photo. That report prompted another page to come forward, who shared sexual explicit AOL instant messages sent by Foley. Confronted by House Speaker Dennis Hastert (R-IL), Foley resigned on September 29 rather than face expulsion from the House.
More pages and former pages came forward, with allegations stretching back at least ten years. It emerged soon emerged that Foley had been warned by another House Republican and the House Clerk in 2005. Subsequent criminal investigations by the FBI and the state of Florida found no eveidence of criminal wrongdoing; the pages were above the age of consent, although Florida investigators complained about "Congress and Mr. Foley denied us access to critical data." Foley returned to Florida and entered the real estate business in Palm Beach. Foley also came out publicly and acknowledged his partner, Layne Nisenbaum. The two, it turned out, had been together since 1984. Nisenbaum died in 2012.
If you know of something that belongs on the agenda, please send it here. Don't forget to include the basics: who, what, when, where, and URL (if available).
And feel free to consider this your open thread for the day. What's happening in your world?
The Daily Agenda for Saturday, September 7
Jim Burroway
September 7th, 2013
TODAY'S AGENDA:
Pride Celebrations This Weekend: Austin, TX; Las Vegas, NV; Limerick, Ireland; Lincoln City, OR; Mankato, MN; Stavanger, Norway; Torquay, UK.
Other Events This Weekend: Womenfest, Key West, FL; Run to the Beat, London, UK; London to Brighton Cycle for Clarence Higgins Trust, London/Brighton, UK; Newfest Film Festival, New York, NY; Queenstown Gay Ski Week, Queenstown, NZ; Bears on Ice, Reykjavic, Iceland; North Louisiana Gay and Lesbian Film Festival, Shreveport, LA; International Bears Week, Sitges, Spain.
TODAY IN HISTORY:
There Is In Every Community of Any Size a Colony: 1889. By the late 1880s, the writings of Richard von Krafft-Ebing, the famed Austro-German psychiatrist whose groundbreaking 1886 book Psychopathia Sexualis argued that homosexuality was a biological condition rather than a moral failing, were beginning to have an impact on psychiatry across the Atlantic, particularly as translated excerpts from his book began appearing in English-language journals. One of those who tried to adopt, if rather incompletely, Krafft-Ebing's new outlook on Contrare Sexualempfindung was a very colorful urologist, surgeon, and professor from Chicago by the name of G. Frank Lydston. In 1889, Lydston delivered a lecture at the College of Physicians and Surgeons in Chicago where he seemed to recognize that Kafft-Ebing's new perspective was a decided advantage to everyone concerned:
The subject has been until a recent date studied solely from the standpoint of the moralist, and from the indisposition of the scientific physician to study the subject, the unfortunate class of individuals who are characterized by perverted sexuality have been viewed in the light of their moral responsibility rather than as the victims of a physical and incidentally of a mental defect. It is certainly much less humiliating to us as atoms of the social fabric to be able to attribute the degradation of these poor unfortunates to a physical cause, than to it willful viciousness over which they have, or ought to have, volitional control. Even to the moralist there should be much satisfaction in the thought that a large class of sexual perverts are physically abnormal rather than morally leprous.
Lydston furthered his argument by quoting directly from Krafft-Ebing himself, who wrote, "As we study into the abnormal and diseased conditions from which this malady results, the ideas of horror and criminality connected with it disappear … [T]he investigations of science will become the means of rescuing the honor and re-establishing the social position of many an unfortunate whom unthinking prejudice and ignorance would class among depraved criminals." Krafft-Ebing concluded that such an understanding would be "a service to justice and to society by teaching that what seem to be immoral conditions and actions are but the results of disease."
Considering the draconian criminal penalties that were imposed on those convicted of "crimes against nature," Krafft-Ebing's argument was exceptionally enlightened for its day. It was, in essence, this: Don't throw them into prison; they can't help what they're doing. Lydston then set about to described "them":
There is in every community of any size a colony of male sexual perverts; they are usually known to each other, and are likely to congregate together. At times they operate in accordance with some definite and concerted plan in quest of subjects wherewith to gratify their abnormal sexual impulses. Often they are characterized by effeminacy of voice, dress, and manner. In a general way, their physique is apt to be inferior — a defective physical make-up being quite general among them, although exceptions to this rule are numerous.

Sexual perversion is more frequent in the female; women usually fall into perverted sexual habits for the purpose of pandering to the depraved tastes of their patrons rather than from instinctive impulses. Exceptions to this rule are occasionally seen. For example, I know of an instance of a woman of perfect physique, who is not a professional prostitute, but moves in good society, who has a fondness for women, being never attracted to men for the purpose of ordinary sexual indulgence, but for perverted methods.
When Krafft-Ebing wrote of Contrare Sexualempfindung (Contrary Sexual Feeling), he was describing homosexuality specifically.  But now it must be noted here that when Lydstrom wrote of "sexual perverts," Lydston had shifted his definitions a bit. He define sexual perversion broadly as "the possession of impulses to sexual gratification in an abnormal manner, with a partial or complete apathy toward the normal method." He then divided them into three classes: "(a) Those having a predilection (affinity) for their own sex; (b) those having a predilection for abnormal methods of gratification with the opposite sex; (c) those affected with bestiality." And for all three classes, he departed from Krafft-Ebing, who described sexual "perversion" as the result of biology, by dividing his three classes further according to whether their "perversion" was congenital or acquired:
I. Congenital, and perhaps hereditary sexual perversion.

a. Sexual perversion without defect of structure of sexual organs.
b. Sexual perversion with defect of genital structure, e.g. hermaphroditism.
c. Sexual perversion with obvious defect of cerebral development e.g. idiocy.

II. Acquired sexual perversion.

a. Sexual perversion from pregnancy, the menopause, ovarian disease, hysteria, etc.
b. Sexual perversion from acquired cerebral disease, with or without recognized insanity.
c. Sexual perversion (?) from vice. [Note: the parenthetical question mark is in the original]
d. Sexual perversion from over stimulation of the nerves of sexual sensibility and the receptive sexual centres, incidental to sexual excesses and masturbation.
Lydston then considered the possible causes of "sexual perversion". This is where Degeneracy Theory came into play (see Sept 3 for a brief introduction to Degeneracy Theory): "In some cases, perhaps, sexual differentiation has been imperfect, and there is a reversion of type; (to) the original bi-sexuality of the ancestors of the race, shown in the rudimentary female organs of the male."  Because he, like nearly everyone else in the late nineteenth century, believed firmly in Degeneracy Theory, he gave a poor prognosis for the future:
It is probable that few bodily attributes are more readily transmitted to posterity than peculiarities of sexual physiology. The offspring of the abnormally carnal individual is likely to be possessed of the same inordinate sexual appetite that characterizes the parent. The child of vice has within it, in many instances,the germ of vicious impulse, and no purifying influence can save it from following its own inherent inclinations. Men and women who seek, from mere satiety, variations of the normal method of sexual gratification, stamp their nervous systems with a malign influence which in the next generation may present itself as true sexual perversion. Acquired sexual perversion in one generation may be a true constitutional and irradicable vice in the next, and this independently of gross physical aberrations.
Because Lydston believed — as Degeneracy Theory explained — that the sins of the fathers become the biological errors of the sons, he had a particular disdain for those whose "perversions" were acquired. Whatever high-minded purpose he may have had at the beginning of the lecture when he cast the discussion as one between a moralist and a "scientific physician," this particular physician wound up delivering a fully moralistic condemnation to everyone concerned:
There exists in every great city so large a number of sexual perverts, that seemingly their depraved tastes have been commercially appreciated by the demi-monde. This has resulted in the formation of establishments whose principal business it is to cater to the perverted sexual tastes of a numerous class of patrons. Were the names and social positions of these patrons made public in the case of our own city, society would be regaled with something fully as disgusting, and coming much nearer home, than the Pall Mall Gazette exposures.

The individuals alluded to would undoubtedly resent the appellation of "sexual pervert;" but, nevertheless, in many instances they present the disease in its most inexcusable form: that from vicious impulse. Personally, I fail to see any difference, from a moral standpoint, between the individual who is gratified sexually only by oral masturbation performed by the opposite sex, and those unfortunate mortals whose passions can be gratified only by performing the active role in the same disgusting performance. One is to be pitied for his constitutional fault; the other to be despised for his deliberately acquired debasement.
[Source: G. Frank Lydston. "Clinical Lecture: Sexual perversion, satyriasis, and nymphomania" (Part 1). Medical and Surgical Reporter 61, no. 10 (September 7, 1889): 253-258. The lecture is also available via Google Books here, in an 1895 collection of addresses and essays by Lydston.]
McCarthy's 145 "Deviates" In The State Department: 1952. Sen. Joseph McCarthy's (R-WI) anti-Communist hearings are a dark, well-known chapter in American history. His campaign to root out suspected "subversives" from under every bed wasn't limited to Communists; there was a very strong anti-gay subtext to his witch hunts as well. For the first time, gay men and women were actively rooted out of all levels of government employment. Gays were seen not only as morally suspect, but also a security risk and a dangerous influence in government offices. In 1952, McCarthy published a book titled McCarthyism: The Fight For America, in which he laid out his crusade to rid the country of "Communists and perverts." As part of his book's promotion, McCarthy answered several question from the editor of the Milwaukee Sentinel. McCarthy accused several State Department employees by name of harboring Communist sympathies and took credit for their ouster. He also took credit for the removal of 145 "deviates":
QUESTION — How many sex deviates have been removed from the State Department?

ANSWER — Ninety-one were forced to resign from the State Department prior to 1950 and 54 since that time. The Senate Special Investigating Committee had this to say about those who were allowed to resign: "In most of those cases, these known homosexuals were allowed to resign for 'personal reasons,' and no information was placed in the regular personnel files of the state Department indicating the real reason for resignation nor was the Civil Service Commission informed of the true reason for the resignation … Die ot the manner in which these cases were mishandled, 23 of those 91 state Department employees found there way into other departments of government."

QUESTION — Do you claim that the sex deviates removed from the State Department were all disloyal?

ANSWER — No, but all were considered security risks. One reason why sex deviates are considered by all intelligence agencies of the government to be security risks in that they are subject to blackmail. Is is a known fact that espionage agents often have been successful in extorting information from them by threatening to expose their abnormal habits.

The Special Senate Investigating Committee had this to say about the high percentage of sex deviates in government: "The homosexual has a tendency to gather other perverts around him. Eminent psychiatrists have informed the subcommittee that the homosexual is likely to seek his own kind because the pressures of society are such that he feels uncomfortable unless his is with his own kind. Due to this situation the homosexual tends to surround himself with other homosexuals, not only in his social but in his business life. Under these circumstances, if a homosexual attains a position in government where he can influence the hiring of personnel, it is almost inevitable that he will attempt to place other homosexuals in government jobs."
The worst irony in all this is that throughout McCarthy's witch hunts, a young lawyer by the name of Roy Cohn served as McCarthy's right hand man. During one of McCarthy's televised hearings into the supposed influence of communists in the U.S. Army, attorney Joseph Welch accused McCarthy of accepting a doctored photo as evidence. Referring to Cohn, Welch asked McCarthy whether the photo "came from a pixie." When McCarthy asked what a pixie was, Welch replied "a close relative of a fairy." Cohn would later become a regular fixture, albeit a publicly closeted one, in gay conservative circles. He died of AIDS in 1986.
Florida Gov. Appoints Special Attorney to "Eradicate" Gays from Miami: 1954. By the fall of 1954, with the public having had just about had enough with Sen. Joseph McCarthy's constant and indiscriminate red-baiting, the Senate had begun a series of public hearings on a possible censure of the Wisconsin's junior Republican. But the Lavender scare which had been building in Florida for the past month showed no signs of abating (see Aug 3, Aug 11, Aug 12, Aug 13 (twice that day), Aug 14, Aug 26, Aug 31, Sep 1, and Sep 2). And now Florida's acting Governor Charley E. Johns deciding to get into the act. In a letter sent to Mayor Abe Aronovitz, Johns announced that he had appointed Miami attorney Morey Rayman "to aid you and to cooperate with you and your office in the eradication and control of sex deviates. Every law enforcement agency under my jurisdiction has been issued orders to do everything within their power to correct this serious situation which has been called to my attention."
Johns became acting governor when Gov. Dan McCarty died in 1953. He would later return to the State Senate where he would head up the infamous Johns Committee which revived a statewide Red Scare and Lavender scare, with its investigations of alleged communists, homosexuals, and civil rights advocates among the students and faculty of Florida's schools and university system. Johns would dominate the state's anti-gay and anti-communist crusade from 1956 to 1965. By the time the committee was disbanded, it had forced more than 100 professors and deans out of the University of Florida, Florida State University and the University of South Florida.
Aronowitz was the one who made the letter public, and in doing so he criticized City Manager Arthur Evans and Police Chief Walter Headley for their failure to rid the city of homosexuals. The letter from the acting governor was just one way for him to turn up the heat on Evans and Headley, with whom Aronovitz had expressed increasing frustration for quite some time (See Aug 26 and Aug 31). "They had better start looking for other jobs if they don't deliver the goods on this," Aronovitz told reporters.
Headley responded that his anti-gay drive, while resulting in precious few arrests (see Sep 2), nevertheless was having its intended effect. "Now we're getting complaints from other places that perverts are beginning to drift into them. I believe we're making them uncomfortable," he told The Miami News. He also revealed that six women suspected by police of being lesbians were arrested at a bar the prior night, questioned and released.
Log Cabin Republicans Refuse to Endorse Bush's Re-Election: 2004. When Texas Gov. George W. Bush ran for President in 2000, he was eager to avoid the uglier aspects of kind of culture war politics which proved fatally divisive during his father's failed re-election bid in 1992. The younger Bush's solution was not to run away from social conservatism altogether, but to put a friendlier, more caring face on it. He was up front about his evangelical belief, even going so far during a primary debate to name as his favorite political philosopher or thinker as "Christ, because he changed my heart." Certainly, as Governor, Bush had opposed the repeal of Texas's sodomy law (the same law which was eventually overturned by the U.S. Supreme Court in 2003), and he refused to back any pro-gay measures in the state. But when the "compassionate conservative" candidate agreed to meet with members of Log Cabin Republicans in 2000 in Austin, he became the first Republican presidential candidate to do so. Bush didn't concede any policy changes at the meeting — he still opposed federal hate crimes expansion and same-sex marriage, but he said that marriage should be left to the states. But after meeting, Bush declared "I am a better man" and promised to include gays and lesbians as part of his administration. When Bush took office in 2001, he appointed openly gay employees in his administration, including, most notably, Michael Guest to serve as ambassador to Romania from 2001 to 2004.
The landscape in 2004 was considerably different. Gays were marrying in Massachusetts (see May 17) and, briefly, in San Francisco (see Feb 12). Social conservatives, a vitally important voting block for President George W. Bush's re-election campaign, were clamoring for a Federal Marriage Amendment to the U.S. Constitution to write discrimination permanently into national law once and for all. And Bush's campaign, eager to avoid the too-close-by-a-chad outcome of 2000, was determined to energize the Evangelical base more directly than they had done in 2000. To placate with his conservative Christian base — and in keeping with campaign strategist Karl Rove's project to encourage several important states (including, critically, Ohio) to place marriage bans proposals on their ballots as part of a get-out-the-vote effort — Bush declared his support for a the Federal Marriage Amendment (see Feb 24), which, if enacted, would have permanently and nationally banished all same-sex marriages "or the legal incidents thereof."
Bush's announcement was taken as a betrayal by those who had met with him in 2000 and were reassured that Bush's compassionate conservatism would spell an end to divisive politics. And so two months before election day, Log Cabin Republicans announced that they would not endorse President Bush for re-election, specifically because of his support for the Federal Marriage Amendment. "It is impossible to overstate the depth of anger and disappointment caused by the president's support for an antifamily constitutional amendment. This amendment would not only ban gay marriage, it would also jeopardize civil unions and domestic partnerships," Log Cabin political director Chris Barron said.
LCR Executive Director Patrick Guerriero explained the decision: "Log Cabin's decision was made in response to the White House's strategic political decision to pursue a re-election strategy catered to the radical right. The president's use of the bully pulpit, stump speeches and radio addresses to support a constitutional amendment has encouraged the passage of discriminatory laws and state constitutional amendments across America. Using gays and lesbians as wedge issues in an election year is unacceptable to Log Cabin."
TODAY'S BIRTHDAY:

Valerie Taylor: 1913. Born Velma Nacella Young in Aurora, Illinois, she developed scoliosis as a child, which led her to believe that she was unattractive — and which instilled in her an early identification and empathy with the underdog. She began publishing a series of mass market lesbian novels in the 1950s under the pen name Valerie Taylor. Those novels became classics of the lesbian pulp fiction era. She published her first general fiction novel, Hired Girl in 1953, and used the $500 proceeds to acquire a pair of shoes, two dresses, and a divorce against her increasingly abusive husband.
Taylor then became a prolific writer in several genres — poetry as Nacella Young, popular romances as Francine Davenport, and, of course, lesbian pulp fiction as Valerie Taylor, including such classics as Whisper Their Love
 (1957), The Girls In 3-B
 (1959), 
, Stranger on Lesbos
 (1960), World Without Men (1963), Unlike Others (1963), and Ripening (1988). A member of the Chicago Chapter of the Daughters of Bilitis, she was also a frequent contributor to the organization's national magazine, The Ladder, as Velma Tate.
While Taylor's books might be dismissed as trashy novels, they were taken very seriously by gay women in the 1950s and 1960s. The Ladder didn't just include them in book reviews, but often dedicated several pages to discussing, analyzing and criticizing them both on their literary merits and, more often, on the way the novels portrayed lesbians to a wider audience. This illustrated how important the lesbian pulp fiction genre really was: for many lesbians, especially those in small towns and rural areas outside the reach of the Daughters of Bilitis or The Ladder, lesbian pulp fiction was often the only medium where lesbians could see other people like themselves, even if those people were imaginary characters in impossibly outlandish situations. These pocket drug-store paperbacks were a treasured lifeline for many women across the country.
It's fitting then that Taylor herself became very active in gay rights. In addition to her activities with the DOB, she helped to co-found Mattachine Midwest, the Chicago Chapter of the Mattachine Society, in 1965, and she and edited its newsletter for several years. She protested at the 1968 Democratic Convention with other Mattachine members, and she worked for the Women's International League for Peace.
Taylor met her partner, civil rights attorney Pearl Hart, when the two of them helped to co-found Mattachine Midwest. They remained together for the next ten years until Hart's death in 1975. Sadly, as Hart lay dying in a hospital, Taylor was prohibited from visiting and saying goodbye to her because Taylor wasn't considered immediate family. By the time a friend intervened, Hart was already in a coma.
After her partner's death, Taylor moved to Tucson, Arizona, where she became a Quaker and a member of the Gray Panthers. She and Hart were inducted into the Chicago Gay and Lesbian Hall of Fame in 1992. Taylor died in 1997 at the age of 84. Her books have recently found a new audience as younger women rediscovered vintage pulp fiction paperbacks in second-hand stores, and many of her original novels have become prized collectibles. In 2011, several of Taylor's titles were released on Amazon.com as Kindle ebooks
.
If you know of something that belongs on the agenda, please send it here. Don't forget to include the basics: who, what, when, where, and URL (if available).
And feel free to consider this your open thread for the day. What's happening in your world?
The Daily Agenda for Friday, September 6
Jim Burroway
September 6th, 2013
TODAY'S AGENDA:
Pride Celebrations This Weekend: Austin, TX; Las Vegas, NV; Limerick, Ireland; Lincoln City, OR; Mankato, MN; Stavanger, Norway; Torquay, UK.
Other Events This Weekend: Pride Night at Kings Island, Cincinnati, OH (Friday Night Only); Womenfest, Key West, FL; Run to the Beat, London, UK; London to Brighton Cycle for Clarence Higgins Trust, London/Brighton, UK; Newfest Film Festival, New York, NY; Queenstown Gay Ski Week, Queenstown, NZ; Bears on Ice, Reykjavic, Iceland; North Louisiana Gay and Lesbian Film Festival, Shreveport, LA; International Bears Week, Sitges, Spain.
TODAY IN HISTORY:
First Recorded Case Of Electric Shock Treatment for Homosexuality: 1935. The idea had been floated around for quite a while among therapists practicing a brand new, non-Freudian form of psychology known as Behavioral Therapy. The premise for this form of therapy goes back to Pavlov's dog, which was trained to salivate whenever it heard a ringing bell. Behavioral Therapy used various systems of rewards and punishments — initially, mostly punishments — to instill desired behavior in their subjects. And therapists were always on the lookout for new, effective forms of punishment. Shocking patients with a dose of electricity was seen as one promising avenue, but improperly administered, electric current could be lethal, as prisons from Sing Sing to San Quentin demonstrated on a regular basis.
But by 1935, that problem was solved. At an earlier meeting of the New York branch of the American Psychological Association, New York University's Louis William Max introduced a new device that he invented to safely administer a painful electric shock to his patient (see Mar 15). Later that year, Dr. Max traveled to Ann Arbor, Michigan, to give a brief talk before the American Psychological Association's annual meeting about his attempts to cure homosexuality using his new electric shock device. On Friday, September 6th at 2:00 p.m., the APA convened a panel on Abnormal Psychology at the University of Michigan's Chemistry Amphitheater (room 165, to be exact), where Dr. Max gave his talk. The transcript of the talk itself is not available, but this brief synopsis appeared two months later in the APA's Psychological Bulletin:
Breaking Up a Homosexual Fixation by the Conditioned Reaction Technique: A Case Study. Louis Wm. Max, New York University.

A homosexual neurosis in a young man was found upon analysis to be partially fetishistic, the homosexual behavior usually following upon the fetishistic stimulus. An attempt was made to disconnect the emotional aura from this stimulus by means of electric shock, applied in conjunction with the presentation of the stimulus under laboratory conditions. Low shock intensities had little effect but intensities considerably higher than those usually employed.on human subjects in other studies, definitely diminished the emotional value of the stimulus for days after each experimental period. Though the subject reported some backsliding, the " desensitizing " effect over a three month period was cumulative. Four months after cessation of the experiment he wrote, " That terrible neurosis has lost its battle, not completely but 95% of the way." Advantages and limitations of this technique are discussed. [10 min.]
Behavioral techniques to try to "cure" homosexuality took many forms, from electric shock therapy on adults and adolescents, to so-called "mild swats" on four-year-old boys like Kirk Andrew Murphy, who underwent behavioral therapy at the hands of George Rekers. You can learn more about the role of Behavioral Therapy in attempts to "cure" homosexuality in Blind Man's Bluff, an epilogue to our award-winning original investigation, What Are Little Boys Made Of?, about Kirk's treatment at UCLA under Rekers.
[Source: Louis William Max. "Breaking up a homosexual fixation by the conditioned reaction technique: A case study." Psychological Bulletin 32, no. 9 (November 1935): 734.]
Martin and Mitchell Announce Their Defection to the Soviet Union: 1960. The U.S. was still recovering from its embarrassment over the Soviets' shooting down of an American U-2 spy plane in Soviet airspace four months earlier when the Soviets staged another dramatic press conference at the Kremlin. This time, the Soviets trotted out two American National Security Agency employees, Bernon F. Mitchell, 31, of Eureka, California, and William H. Martin, 29, of Ellensburg, Washington, who announced that they had defected to the Soviet Union with the intention of becoming Soviet citizens.
"We would attempt to crawl to the moon if we thought it would lessen the threat of an atomic war," Martin said as he read a statement before television cameras. He then spilled their secrets: that the U.S. had broken the codes of 40 friendly nations and had planted a spy in the Turkish embassy. He denounced the U-2 reconnaissance flights over Soviet airspace and predicted that U.S. policy would lead to World War III. "Perhaps U.S. hostility toward communism arises out of a feeling of insecurity engendered by Communist achievements in science, culture and industry. If this is so, such feelings of insecurity are a poor excuse for endangering world peace," he said.
The whole saga began on June 24, when they left Fort Meade, Maryland, for what they told family and friends was a vacation to see family in California and Washington. They never appeared at their destinations, and their failure to report back to work in mid-July prompted a massive investigation. On August 1, the Pentagon announced that the two were missing, and four days later, they revealed the "likelihood" that they had "gone behind the Iron Curtain." Investigators learned that the men had booked a flight for Mexico City and briefly stayed at a hotel there before taking another flight to Cuba on tickets purchased "by someone other than Martin or Mitchell." From there, they took a freighter to the Soviet Union.
Family members were shocked, and wondered whether they had been kidnapped or were in Moscow "under duress." The mens' parents said that the two had been very close friends, since serving together in the navy between 1951 and 1943, and joining the NSA in 1957. Both families recalled them as "normal boys." The "normal boys," meanwhile, said that they planned to settle down and start families in the Soviet Union. "Talents of women are encouraged and utilized to a much greater extent in the Soviet Union than in the United States," Martin said. "We feel that this enriches Soviet society and makes Soviet women more desirable as mates…"
But within days, talk of the "long-time bachelor pals" began appearing in the press. Rep. Francis E. Walter (D-PA), chair of the House Committee on un-American Activities, said that the two were known to their acquaintances as "sex deviates." Speculation ran rampant that the two were either blackmailed or mentally disturbed. Time reported that a review of security records revealed that Mitchell had visited a psychiatrist and speculated that the reason for the visit was "presumably out of concern for homosexual tendencies." Attorney General William Rogers feared that the Soviets had a list of gay people to draw on in their recruiting and blackmail efforts. President Eisenhower, who had signed an executive order seven years earlier banning gay and lesbians from federal employment, (see Apr 27), sought a central authority to coordinate a government-wide investigation of gays in the workforce.
But subsequent investigations over the next three years failed to come up with any evidence for Martin's or Mitchell's homosexuality. On the contrary, the NSA's internal investigations uncovered evidence of relationships with women, with Martin sometimes engaging in sex with "multiple female partners," as well as a running sexual relationship with a Baltimore stripper. A 1961 NSA report found no evidence that the two were gay, let alone lovers as many had assumed. "Martin and Mitchell were known to be close friends and somewhat anti-social, but no one had any knowledge of a homosexual relationship between them," the report said. In fact, Martin married a Russian woman four months after arriving there, and Mitchell married later.
But lacking any other rationale that would explain the pair's betrayal, the NSA launched a witch hunt for any other "deviants" on its payroll, leading to the purging of twenty-six employees because of alleged "perversions." When the House un-American Activities Committee issued its report in 1961, it blamed the pair's defection on their alleged homosexuality. The press jumped on the same bandwagon, with the Los Angeles Times speculating that Martin and Mitchell were part of a ring of homosexuals who "recruit other sex deviates for federal jobs." Hearst papers referred to them as "the two defecting blackmailed homosexual specialists" and as a "love team." The Lavender Scare of the McCarthy era ten years earlier was in full bloom again. For years to come, government officials would point to the Martin and Mitchell case as justification for maintaining its ban on federal employment and security clearances for gay people. The employment ban would remain in place until 1975 (see Jul 3), and it would take an executive order from President Bill Clinton in 1995 (see Aug 5) to finally remove homosexuality as a reason for denying security clearances once and for all.
TODAY'S BIRTHDAY:
Sylvester: 1946. Born Sylvester James in Los Angeles, he lived his entire life on the corner of Gay and Black. Like Cher, he dropped his surname when he moved to San Francisco in 1970 and began performing with the gender-queering troupe known as the Cockettes. He also performed in drag in a musical review of Bessie Smith and Billie Holiday songs. He went on to form rock several bands before finally latching onto the disco craze in the mid-1970s as a solo artist. His second album, Step II, yielded his greatest funk/disco hits, "You Make Me Feel (Mighty Real)" and "Dance (Disco Heat)". In 1979, he appeared in the film The Rose, starring Bette Midler, and in 1983 his Hi-NRG dance hit "Do You Wanna Funk" appeared in the film Trading Places. During the disco era, he was called "The Queen of Disco," but as he moved away from disco and toward a more Dance/Funk sound, his record company wanted him to butch things up a bit. Sylvester's response was to attend meetings with the label's execs in full-on drag. A drag photo shoot that he put together to tweak his record label bosses ended up on the cover art for his posthumous release Immortal. His last hit, 1986′s "Someone Like You," hit number 1 on the U.S. Dance Chart, and came from his only Warner Brother's album, Mutual Attraction, which featured cover art by Keith Haring. Sylvester is another of the many giant talents consumed by the AIDS epidemic; he died in 1988, and willed his future royalties San Francisco's AIDS Emergency Fund and Project Open Hand. Last June, Fantasy Records re-released Mighty Real: Greatest Dance Hits, with proceeds going to Sylvester's named charities.
If you know of something that belongs on the agenda, please send it here. Don't forget to include the basics: who, what, when, where, and URL (if available).
And feel free to consider this your open thread for the day. What's happening in your world?
The Daily Agenda for Thursday, September 5
Jim Burroway
September 5th, 2013
TODAY'S AGENDA:
Pride Celebrations This Weekend: Austin, TX; Las Vegas, NV; Limerick, Ireland; Lincoln City, OR; Mankato, MN; Stavanger, Norway; Torquay, UK.
Other Events This Weekend: Pride Night at Kings Island, Cincinnati, OH (Friday Night Only); Womenfest, Key West, FL; Run to the Beat, London, UK; London to Brighton Cycle for Clarence Higgins Trust, London/Brighton, UK; Newfest Film Festival, New York, NY; Queenstown Gay Ski Week, Queenstown, NZ; Bears on Ice, Reykjavic, Iceland; North Louisiana Gay and Lesbian Film Festival, Shreveport, LA; International Bears Week, Sitges, Spain.
THIS MONTH IN HISTORY:
The Many Names for Gay: 1998. To demonstrate the persistence of "derogatory language" used to describe gay people in publications that "have the potential to influence popular prejudices, Lisa Bennet analyzed the 356 articles about gays and lesbians that appeared in Time and Newsweek from 1947 to 1997 and published the list of terms she found in her study, "The Perpetuation of Prejudice in Reporting on Gays and Lesbians." They are:
1947-1959 (23 articles): aberrant, abnormal, abominable, abomination, corrupt, criminal, degenerate, degraded, depraved, deviant, dirty pansy, disgusting, evil, extreme medical disorder, fairy, filthy, horrible, indecent, infamous crime against nature, invert, misdeed, neuropsychiatric case, pervert, psychopath, queer, sex criminal, sex deviant, sex offender, sodomite, undesirable, unmentionable subject, unnatural, unspeakable crime, vice, victim, vile, wicked.
1960s (25 articles): aberrant, abomination, butch, crime against nature, crime of deviation, dandified sissy, detestable, deviant, deviate, effeminate, emotionally immature, fag, gay, hair fairies, homme-femme, homophile, invert, le vice anglais, lesbian, moral malady, pederast, pervert, psychic masochist, psychopath, queen, queer, sodomite, swish, third sex, transvestite, tweedy lesbian, unnatural.
1970s (62 articles): aberrant, abomination, admitted homosexual, avowed homosexual, committed homosexual, confessed homosexual, deviant, drag queen, fag, fairy, flaming fag, fruit, homophile, human garbage, human rot, mental aberration, militant homosexual, queer.
1980s (95 articles): avowed gay, consensual grossness, deviant, deviate, dyke, faggot, faggot bitch, fairy, fruit, homophile, militant gay, militant homosexual, oddwad, pervert, prissy sissy, professed homosexual, queer.
1990-1997 (151 articles): abnormal, acknowledged gay, acknowledged homosexual, avowed gay, avowed homosexual, biker dyke, butch, butt pirate, degenerate, diesel dyke, dyke, fag, faggot, fascist pervert from hell, femme, go-go boys, lipstick lesbian, the love that dare not speak its name, pervert, poofter, professed homosexual, queer, queer dyke bitch, sexual nonconformist, sinner, sodomite, unnatural, vanilla lesbian, wicked, a willful choice of godless evil.
[Source: Lisa Bennett. The Perpetuation of Prejudice in Reporting on Gays and Lesbians: Time and Newsweek: The First Fifty Years. (Cambridge, MA: The Joan Shirenstein Center of the Press, Polics and Public Policy, September 1998). Available online here (PDF: 257KB/24 pages).]
TODAY'S BIRTHDAY:
Freddie Mercury: 1946. When I was a freshman in high school, my classmates and I were just minding our own business in our quiet Appalachian town when all of the sudden "Bohemian Rhapsody" came screaming out of our radios like an alien from outer space. Nobody was quite sure what to make of it — Bismilla! Beelzebub! Will you do the fandango? — it was hard at first to be too enthusiastic about this very flamboyant song. But we always turned it up whenever it came on the radio. And it didn't take long at all before we were hooked.
Queen had already been very popular in the U.K. for several years, but for most Americans "Bohemian Rhapsody" was our introduction. And we had almost nothing to prepare us for — well, I'll say it again — the openly flamboyant lead singer. Even the band's name was provocative. One of my friends bought a Queen teeshirt at a concert in Dayton, but his mother prohibited him from wearing it. It was "too homosexual." And so was Freddie — maybe. Except he had a girlfriend, as the press went, so maybe he wasn't. Maybe it was all an act, we told each other (and ourselves). You know, a character like David Bowie's Ziggy Stardust or Alice Cooper or any of the members of Kiss. Whatever he was, he flaunted it, as it went in our vernacular, but as long as it was a character he was flaunting, maybe it was okay. It helped that Queen's follow-on hits — "You're My Best Friend," "Someone To Love" — were sufficiently "normal" while unmistakeably Queen to calm things down a bit. By the time News of the World came out and the testosterone-laden "We Will Rock You/We Are The Champions" became my high school's unofficial anthem the same year that we won the state AA basketball championship, everyone had chilled. Those of us in that town and school who were easily freaked out over the very possibility of homosexuality — including us homosexuals — were well served by our sometimes willful naiveté. Without it, it would have been socially impossible to enjoy the music.
Freddie hoodwinked those of us who wanted to be hoodwinked, just enough so we could enjoy the music and the spectacle. The hits kept coming: "Fat Bottomed Girls," Crazy Little Thing Called Love," "Another One Bites The Dust," "Under Pressure" (with David Bowie, of course). By the time it dawned on me that he really was gay, I had long since left home and it no longer mattered socially whether I was a fan or not. And by the time it was announced that he had AIDS and would die very shortly, nobody was surprised but everyone was saddened. It seems that there are some people who are too outsized in our world to remain in it for very long, and Freddie was one of them. On November 25, 1991, the day after he died, Britain's tabloid The Sun carried a very simple headline: "Freddie Is Dead." It's hard to believe, but if he had survived he would have turned sixty-five last year.
If you know of something that belongs on the agenda, please send it here. Don't forget to include the basics: who, what, when, where, and URL (if available).
And feel free to consider this your open thread for the day. What's happening in your world?
The Daily Agenda for Wednesday, September 4
Jim Burroway
September 4th, 2013
TODAY'S AGENDA:
Southern Comfort Conference: Atlanta, GA. The largest and most famous transgender social, educational and entertainment conference in the country takes place every year in Atlanta, Georgia. For the past 23 years, it has provided the transgender community with a place to meet and discuss issues directly relevant to the community, and to just have some fun and catch up on friendships along the way. This year's theme is "Blazing New Trails," and includes a special program in cooperation with Out and Equal to help attendees deal with workplace-related issues and help in finding employment opportunities. The conference also includes a "Big Brother/Big Sister" program which pairs newbies with seasoned transgender advisors to help them navigate the conference, including everything from what to wear to dealing with the fear of simply leaving their hotel rooms. The five-day conference begins today at the Crowne Plaza Hotel/Atlanta Perimeter at Ravinia
.
Pride Celebrations This Weekend: Austin, TX; Las Vegas, NV; Limerick, Ireland; Lincoln City, OR; Mankato, MN; Stavanger, Norway; Torquay, UK.
Other Events This Weekend: Pride Night at Kings Island, Cincinnati, OH (Friday Night Only); Womenfest, Key West, FL; Run to the Beat, London, UK; London to Brighton Cycle for Clarence Higgins Trust, London/Brighton, UK; Newfest Film Festival, New York, NY; Queenstown Gay Ski Week, Queenstown, NZ; Bears on Ice, Reykjavic, Iceland; North Louisiana Gay and Lesbian Film Festival, Shreveport, LA; International Bears Week, Sitges, Spain.
TODAY IN HISTORY:
Wolfenden Report Recommends Homosexuality "Should Not Be A Crime": 1957. Home Secretary David Maxwell-Fyfe in 1954 appointed a special fifteen-member committee to examine laws in Britain which criminalized homosexuality and prostitution. The committee came about after the arrest of several well-known men that year for homosexuality, including Lord Montagu (see Oct 20) and Peter Wildeblood (see May 19). Those arrests and trials provoked a national debate over Britain's "gross indecency" law, which criminalized homosexual behavior between men. (Lesbian relations had never been made illegal.) The committee, chaired by Lord John Wolfenden of Reading University, included theologians, psychiatrists, educators, judges, lawyers, and several other leading figures. The Wolfenden committee, as it became known, was tasked with reviewing the medical, mental health, legal, and moral aspects of homosexuality and prostitution, and to report on their findings and recommendations for legal changes.
On of the chief difficulties the committee ran into was finding gay men who were willing to provide testimony. After all, the committee was, in effect, asking people to incriminate themselves for a crime under the same statute that had famously sent Oscar Wilde to prison for two years at hard labor (see May 25). One of those giving testimony was Peter Wildeblood, who had written one book about his arrest, trial, conviction, the appalling conditions of his imprisonment, and his experience of being spat upon by a "respectable looking, middle-aged, tweedy" woman while out the street. His second book included twelve essays describing various gay people he had come in contact with. Both books, along with his testimony and that of two others, helped to inform the Wolfenden's report.
And so did a study conducted by a Wolfenden member, Dr. Desmond Curran of the Department of Psychiatry at St. George's Hospital in London. That study, published in the British Medical Journal (see Apr 6), examined one hundred gay men who were under evaluation and treatment for homosexuality. Curran found that none of them could muster anything more than a "slight alteration" toward heterosexuality — and almost all of those who achieved that minimal accomplishment were classified as bisexual to begin with. Curran also found no evidence that homosexuality was an impairment, but was instead "compatible with subjective well-being and objective efficiency … both practising and non-practising homosexuals were on the whole successful and valuable members of society."
After three long years, the committee finally published its recommendations the 155-page "Report on Homosexual Offences and Prostitution." Known popularly as the Wolfenden Report, its first run of 5,000 copies sold out within hours of publication. The report recommended wholesale revisions to English and Welsh law with regard to age of consent, penalties for sexual assault, the statute of limitations, and, most critically, on the criminalization of homosexuality itself:  that "homosexual behaviour between consenting adults in private should no longer be a criminal offence…  The law's function is to preserve public order and decency, to protect the citizen from what is offensive or injurious, and to provide sufficient safeguards against exploitation and corruption of others… It is not, in our view, the function of the law to intervene in the private life of citizens, or to seek to enforce any particular pattern of behaviour."
The Report's recommendations enjoyed wide support, including from the Archbishop of Canterbury, Dr Goeffrey Fisher, who also served on the committee. The Times of London approved the report, as did the Star, which pointed out that "The present laws are out of date and often cruel in their application." The Manchester Guardian called the Report "A fine piece of work, interleaving sympathy and sternness." The Daily Mirror also chimed in: "Now Whitewash. No Prudery. And No Hypocrisy," went the headline. "What they say may shock the sort of people who shut their eyes to the unpleasant facts of life. But it is the truth." The Economist urged Parliament to take up the Report's recommendations: "If the Government cannot pluck up courage to bring in legislation of its own (and it ought to), Parliament should at least be given every facility for a free vote on a private member's bill."
Other papers weren't so supportive. The Daily Express asked, "Why did the Government ever sponsor this cumbersome nonsense," while the Daily Mail called the recommendations "full of danger." Its editorial warned, "If the law were to tolerate homosexual acts a great barrier against depravity would be swept aside."
The Government ended up rejecting the Wolfenden Committee's recommendations, and it would be another decade before Parliament would take up the task of decriminalizing sex between men (see Jul 28).
If you know of something that belongs on the agenda, please send it here. Don't forget to include the basics: who, what, when, where, and URL (if available).
And feel free to consider this your open thread for the day. What's happening in your world?
The Daily Agenda for Tuesday, September 3
Jim Burroway
September 3rd, 2013
THIS MONTH IN HISTORY:
The Degeneracy of Women's Suffrage: 1895. For many decades, the word "degenerate" took on a very specific meaning: gay people were "degenerates," as were almost anyone else who radically deviated (negatively) from what was considered normal and wholesome. Everyone — doctors (see Aug 2), police investigators (see May 19, Jun 1), newspaper columnists (see Mar 23), housewives (see Jun 29) and Newsweek (see Oct 10) — thought nothing of using the word "degenerate," and by the middle of the twentieth century its usage became much more specific to describe gay people.
But what was lost by that time was a recollection of where the word "degenerate" came from. It was the last vestige of a proto-scientific theory which had been universally accepted by social scientists, doctors and early geneticists in the nineteenth century. Degeneracy Theory described a body of beliefs which was a kind of a theory of evolution, but in reverse. Darwin's theory held that as species reproduced, the process of natural selection would help to weed out the lesser copies of the offspring, while the more capable versions would survive to reproduce again. Degeneracy Theory pondered what would happen if natural selection was not such a strong force, thanks to advances in science, medicine, and civilization in general, in the development of the human race.
While there are a number parallels between Degeneracy Theory and Evolution, Degeneracy Theory actually pre-dated Darwin's theory by about five decades. According to Degeneracy Theorists, human beings, through the natural course of evolution, would naturally produce children who "de-generated" some of their parent's characteristics in an imperfect form — think of a xerox copy of a xerox copy. Degeneracy didn't always yield lesser children; geniuses were examples of a kind of positive "de-generation." They may have greater powers of reasoning than others, but they nevertheless deviated from the norm, and that deviancy was a sign of degeneration. Besides, geniuses often had other quirks as part of their personalities, and those quirks were seen as offsetting signs of degeneracy, a price, if you will, paid for their genius. It was also believed that degenerates, whether their degeneration was positive or negative, also bore physical markers, known as the "stigmata of degeneration," in the form of various skull shapes, facial features, and other bodily characteristics which, if one looked closely enough, might provide further evidence of degeneracy. That's why detailed physical descriptions were an important part of the scientific literature. In fact, those descriptions were considered so important and became so commonplace that the practice lasted well the 1960s, long after the very theories which required such descriptions were long dead and forgotten.
The product of this degeneracy was called the "reversion to the atavistic type" — in other words, a natural tendency of a species to return to a more primitive state. For humans, it would mean a descent into poverty, ignorance and criminality of which nineteenth-century inner-city tenements, according to Degeneracy Theorists, provided ample proof. But as pessimistic as the theory went, it did have its positive contributions: it spawned the hygiene movement which began mandating safe housing, clean food, proper sanitation, limitations in child labor and other protections, and universal education. In the glass-half-empty category, Degeneracy Theory marked the beginning of the shift from regarding homosexuality as a crime to be severely punished, but as a malady to be addressed "scientifically" — namely by the nation's doctors and insane asylums, along with the brave few who countered that gay and gender-variant people harmed no one and should be left alone. But far more darkly, Degeneracy Theory would soon give rise to Eugenics, which would cast an especially dark shadow over much of the early twentieth century.
So to give you an example of "degenerates" who had nothing to do with gay people, the September 1895 edition of The American Naturalist included a classic anti-femininst tract, steeped in Degeneracy Theory. Dr. James Weir, Jr.'s, article, "The effects of female suffrage on posterity," argued that feminism (which was then focused on voting rights and the prohibition of alcohol) was just another result of ongoing degeneracy in society. Weir argued that if women were given the right to vote, it would cause further "regression to the atavistic state"  in civilization, which, he argued, included matriarchy ( "female government"), communism, "free love," and homosexuality. He began his monograph, in typical Degeneracy Theory fashion, by describing the atavistic swamp from which modern society first arose:
In the very beginning woman was, by function, a mother; by virtue of her surroundings, a house-wife. Man was then as now, the active, dominant factor in those affairs outside the immediate pale of the fireside. Life was collective; "communal was the habitation, and communal the wives with the children; the men pursued the same prey, and devoured it together after the manlier of wolves; all felt, all thought, all acted in concert." Primitive men were like their Simian ancestors which never paired, and which roamed through the forests in bands and troops. This collectivism is plainly noticeable in certain races of primitive folks which are yet in existence, notably the Autocthons of the Aleutian Islands. Huddled together in their communal Kachims, naked, without thought of immodesty, men, women and children share the same fire and eat from the-same pot.
Weir's description of atavistic societies then became rather contradictory and confusing:
Frequent wars must have occurred between hostile tribes of primitive men, during which, some of them (physically or numerically weaker than their opponents) must have been repeatedly vanquished, and many of their females captured, for, in those old days (like those of more recent times, for that matter) the women were the prizes for which the men fought. Under circumstances like these, the few remaining women rmust have served as wives for all the men of the tribe; and, in this manner polyandry had its inception.

Under circumstances like these, the few remaining women rmust have served as wives for all the men of the tribe; and, in this manner polyandry had its inception. Polyandry gives woman certain privileges which monandry denies, and she is not slow to seize on these prerogatives and to use them in the furtherance of her own welfare. Polyandry, originating from any cause whatsoever, will always end in the establishment of a matriarchate, in which the women are either directly or indirectly at the head of the government.
Weir then ignored the vast preponderancy of male-dominated societies to find a few matriarchal ones (including, specifically, the Nair of India) which, he claimed, proved his point.
Weir then, somewhat abruptly, turned to the subject of genius — "retrogressive genius" in particular — which he said gave rise to feminism:
There are two kinds of genius; the first is progressive genius, which always enunciates new and original matter of material benefit to the human race and which is consequently healthy; the second is retrogressive genius, which is imitative and which always enunciates dead and obsolete matter long since abandoned and thrown aside as being utterly useless. The doctrines of communism and of nihilism are the products of retrogressive genius and are clearly atavistic, inasmuch as they are a reversion to the mental habitudes of our savage ancestors. The doctrines of the matriarchate are likewise degenerate beliefs, and if held by any civilized being of to-day, are in evidence of psychic atavism. Atavism invariably attacks the weak; and individuals of a neurasthenic type are more frequently its victims than are any other class of people. Especially is this true in the case of those who suffer from psychical atavism. The woman of to-day, who believes in and inculcates the doctrines of matriarchy, doctrines which have been, as far as the civilized world is concerned, thrown aside and abandoned these many hundred years, is as much the victim of psychic atavism as was Alice Mitchell who slew Freda Ward in Memphis several years ago [see Jan 25], and who was justly declared a viragint by the court that tried her.
This, of course, is where Weir touched on homosexuality and tied it to the feminist movement. The English language was still relatively bereft of easily understandable terms to describe homosexuality. The love that dare not speak its name was only just then acquiring its name in English when Weir wrote his monograph in 1895 (see May 6), and so the scandalous murder of Freda Ward by her lesbian lover stood in as the widely understood euphemism for lesbianism in particular, and somewhat tenuously, homosexuality in general. And it is here that Weir begins to tie it all together:
I think that I am perfectly safe in asserting that every woman who has been at all prominent in advancing the cause of equal rights in its entirety, has either given evidences of masculo-feminity (viraginity), or has shown, conclusively, that she was the victim of psycho-sexual aberrancy. Moreover, the histories of every viragint of any note in the history of the world, show that they were either physically or psychically degenerate, or both. Jeanne d'Arc was the victim of hystero-epilepsy, while Catharine the Great was a dipsomaniac and a creature of unbounded and inordinate sensuality.

…Viraginity has many phases. We see a mild form of it in the tom-boy who abandons her dolls and female companions for the marbles and masculine sports of her boy acquaintances. In the loud-talking, long-stepping, slang-using young woman we see another form, while the square-shouldered, stolid, cold, unemotional, unfeminine android (for she has the normal human form, without the normal human psychos) is yet another. The most aggravated form of viraginity is that known as homo-sexuality; with this form, however, this paper has nothing to do. Another form of viraginity is technically known as gynandry, and may be defined as follows: A victim of gynandry not only has the feelings and desires of a man, but also the skeletal form, features, voice, etc., so that the individual approaches the opposite sex anthropologically, and in more than a psycho-sexual way.
Even if feminists weren't lesbians, they were, as far as Weir was concerned, only a few steps away from it, a prospect that he clearly didn't want to spend too much time thinking about ("…with this form, however, this paper has nothing to do").  Weir had bigger things to worry about. Aside from lesbianism, equal rights for women would bring about all manner of degeneration — moral, psychical, and physical — due to the stresses of increased responsibility:
The effects of degeneration are slow in making their appearance, yet they are exceedingly certain. The longer woman lived amid surroundings calling for increased nervous expenditure, the greater would be the effects of the accruing degeneration on her posterity. …The inherited psychical habitudes handed down through hundreds and thousands of years would prevent the immediate destruction of that ethical purity for which woman is noted, and in the posession [sic] of which she stands so far above man. …(But) there would come a time when the morality of to-day would be utterly lost, and society would sink into some such state of existence as we now find en evidence among the Nairs….

The baneful effects resulting from female suffrage will not be seen tomorrow or next week, or week after next, or next month, or next year, or a hundred years hence, perhaps. It is not a question of our day and generation; it is a matter of involving posterity. The simple right to vote carries with it no immediate danger, the danger comes afterward; probably many years after the establishment of female suffrage, when woman, owing to her increased degeneration, gives free rein to her atavistic tendencies, and hurries ever backward toward the savage state of her barbarian ancestors. I see, in the establishment of equal rights, the first step toward that abyss of immoral horrors so repugnant to our cultivated ethical tastes — the matriarchate. Sunk as low as this, civilized man will sink still lower — to the communal Kachims of the Aleutian Islanders.
[Source: James Weir, Jr. "The effect of female suffrage on posterity." The American Naturalist 29, no 345 (September 1895): 815-825. Full text available online at Archive.org.]
If you know of something that belongs on the agenda, please send it here. Don't forget to include the basics: who, what, when, where, and URL (if available).
And feel free to consider this your open thread for the day. What's happening in your world?
The Daily Agenda for Labor Day
Jim Burroway
September 2nd, 2013
Today is Labor Day, a day that is set aside both to honor the sacrifices of American laborers in the past who fought for fair wages and decent working conditions, and to celebrate the social and economic contributions of workers today. The holiday had already been celebrated in thirty states when Congress in 1894 declared it a Federal holiday as an olive branch to organized labor in honor of those who died at the hands of the U.S. military and U.S. Marshals during the Pullman Strike that year. For today's workers and their families, this extended weekend also marks that last hurrah of summer. I hope your Labor Day is a relaxing one.
TODAY'S AGENDA:
Pride Celebrations Continuing Today: Atlanta, GA (Black Pride); Calgary, AB.
Other Events Continuing Today: Splash Days, Austin, TX; Burning Man, Black Rock City, NV; Southern Decadence, New Orleans, LA; Queenstown Gay Ski Week, Queenstown, NZ.
TODAY IN HISTORY:
"Perverts Vanish" from Miami: 1954. By now, the ongoing anti-gay hysteria that gripped Miami for the past month (see Aug 3, Aug 11, Aug 12, Aug 13 (twice that day), Aug 14, Aug 26, Aug 31, and yesterday) began taking on a Keystone Kops mentality. On August 26, Miami mayor Abe Aronovitz blasted City Manager E.A. Evans and Police Chief Walter Headley — who were both out of town on vacation — for "coddling homosexuals" in the city, and said that he would give Evans just one week rom the time he returns to "clean out certain pervert nests in Miami proper." Evans returned on August 31 and met with Aronovitz, promising to "put pervert hangouts out of business by tomorrow." Tomorrow came yesterday, and Evans was forced to clarify that no, they weren't going to put anyone out of town that day, but that what he was really going to do was meet with Chief Headley to come up with a plan. Headley, for his part, threw up his hands, saying that he was hamstrung by the law. "We can't put those places out of business unless someone passes a law that it's illegal to serve homosexuals," he told a reporter for The Miami News. His detective, Benjamin Palmer, suggested that maybe there was another way to get rid of all the homosexuals. "Practically all of the homosexuals work in Miami. If people wouldn't hire them, they'd go away."
That long review of increasingly comical events brings us to today, because it turns out that while Chief Headly didn't have a new plan up his sleeve, he could at least put into practice the plan they always had: try another round of pointless police checks at known gay bars. They did exactly that later that evening, and on September 2, City Manager Evans claimed success. As The Miami News reported:
Miami's many perverts have been chased "underground or out of town," City Manager E.A. Evans declared today. Evants said his edict to the Police Department to harass bar owners catering to these characters had resulted from their disappearance from downtown streets.

"They have just disappeared," said Evans. "Extra men have been added to police details and a check reveals only a few customers at bars where the homosexuals gather."
Evans admitted that giving the city's gay community a week's notice through public arguments in the newspapers probably tipped them off to the coming raids, but he promised that the patrols weren't "just for a few days. This is a long range proposition." Neighboring Miami Beach's Police Chief Romeo Shepard reacted to his larger neighbor's crackdown. "We don't want Miami's homosexuals running over here. We're making special plans to keep them out."
Miami's crackdown continued that night, but the results were paltry. The following day, The Miami News reported that four bartenders were arrested for liquor law violations — two for serving minors, one for "serving a drunk," and one for having a "noisy juke box" — along with a 20-year-old Marine who as found drunk and turned over to military authorities and another man arrested at Bayfront Park. Meanwhile, police complained that they didn't have enough laws to keep gay people in check. Chief Headley repeated his call for  a new law "forbidding them to congregate or buy drinks." But they did claim success in one area. Police told The News that "the notorious Moulin Rouge bar, formerly the Singing Bar, was closed down some time ago, and its new operators reportedly plan to reopen the place for 'normal' trade."
TODAY'S BIRTHDAYS:

Evelyn Hooker: 1907. Dr. Hooker, the psychologist who is widely credited for establishing that gay people are not inherently mentally ill, knew what it meant to overcome long odds. Born the sixth of nine children in North Platte, Nebraska, she had to overcome uncountable barriers to women in academia and psychology throughout the first half of the 20th century. In 1942 while a teacher at UCLA, one of her students introduced her to other members of the gay community and challenged her to study "people like him" — homosexuals who were neither troubled by their homosexuality and who had none of the features commonly associated with mental illness. Among those she came to know was noted author Christopher Isherwood, would rented a guest house from her. "She never treated us like some strange tribe," he recalled later, "so we told her things we never told anyone before." Hooker quickly became convinced that most gay men were socially well-adjusted, quite unlike the homosexuals that had been written about in the scientific literature until then. By 1953 — at the peak of the McCarthy "lavender scare" period — she decided that this could be proven through psychological testing.
For her groundbreaking study, she gathered two groups of men. The first were members of the local Mattachine Society, and the second were heterosexual men. She administered three sets of psychological tests, and presented the 60 unmarked sets of data to a team of three expert evaluators. The evaluators were unable to tell the difference between the members of the two groups. When she presented her paper, "The adjustment of the male overt homosexual", at the 1956 annual meeting of the American Psychological Association in Chicago (see Aug 30), her results were met with incredulity. It was a well-established orthodoxy in psychology that all gays were mentally ill, and that the disturbances would have been obvious in the test results. But until Hooker's study was published, there was no scientific data available about non-imprisoned, non-patient homosexuals. For the first time, Hooker's peer-reviewed study — it would soon appear in the March 1957 edition of the Journal of Projective Techniques and Personality Assessment – would prove that there were well-adjusted, normal and healthy gay men, and lots of them.
Hooker's research into the subject didn't end with just that single paper. In 1958, her paper "Male Homosexuality in the Rorschach" challenged whether the Rorschach inkblot test could weed out gays from straights as claimed by its backers. In 1959, she published "What Is A Criterion?", in which she again reiterated that the three most popular tests then in use for personality assessments were incapable of picking gay men out of a crowd, despite claims to the contrary. She argued that part of the problem was that "we need to get beyond the fact that the individual is homosexual, to the kind of homosexual that he is," adding:
It will have become evident by this time that I am not greatly disturbed by the fact that projective techniques diagnosing homosexuality are not demonstrably valid means for diagnosing homosexuality. In fact, I am rather encouraged by this because I hope it will force us to re-examine the much over-simplified picture we have had and encourage us to remind ourselves that the first goal of science is understanding, with prediction and control as secondary to it.
Her 1969 paper, "Parental relations and male homosexuality in patient and non-patient samples," refused the widely accepted claim that parents were the cause of their children's homosexuality.  That same year, she chaired the National Institute of Mental Health's Task Force on Homosexuality, which recommended the decriminalization of homosexuality and its removal from the APA's list of mental disorders. The APA finally acted on that recommendation in 1973, but it would take another thirty years before the U.S. Supreme Court would finally eliminate the remaining sodomy laws across the nation.
In 1991, the American Psychological Association honored Dr. Hooker with its Award for Distinguished Contribution to Psychology in the Public Interest, saying: "Her research, leadership, mentorship, and tireless advocacy for an accurate scientific view of homosexuality for more than three decades has been an outstanding contribution to psychology in the public interest." She died in 1996.
Billy Preston: 1946. As a three-year-old, little Billy began playing the piano while sitting on his mother's lap. By age ten, the child prodigy was playing the organ for such noted gospel singers as Mahalia Jackson and James Cleveland (who, it was later revealed, was also gay — which is a different story for another time). At age eleven, he appeared on Nat King Cole's national TV program singing Fats Domino's "Blueberry Hill, and at age twelve, he started with Cole in the film St. Louis Blues, playing a younger W.C.Handy. In the 1960s, he became a much sought-after studio musician, playing organ for Sam Cooke, Ray Charles, and the Beatles, whom he had met while performing in Hamburg in 1962.
When Preston joined up with the Fab Four again in 1969, the four weren't quite so fab. In fact, they were on the verge of breaking up and were struggling to complete Abbey Road and Let It Be. George Harrison brought Preston in, and his gregarious personality and musicianship briefly calmed the tensions in the studio, so much so that John Lennon proposed making Preston an official "Fifth Beatle." (Paul reportedly countered that it was bad enough with four.) Preston did join the band for its final rooftop concert at Abbey Road studio, and his prominent eclectic piano solo on "Get Back" earned him a credit on the resulting single as "The Beatles with Billy Preston."
Preston didn't join the Beatles, but he did join their record label, Apple Corps, which released his 1969 album That's the Way God Planned It... His 1970 release, Encouraging Wordsincluded Eric Clapton and Ringo Starr as guest musicians. After his departure from Apple for A&M, Preston continued his collaboration with George Harrison in The Concert for Bangladeshand toured with Harrison during his 1974 North American tour. Meanwhile, Preston's start as a solo artist began to shine, with his 1972 instrumental "Outa-Space" winning a Grammy Award for Best Pop Instrumental Performance. That was followed by his number one hits "Will It Go Round In Circles" in 1972 and "Nothing from Nothing" in 1974.
While Preston continued released solo albums throughout his career, his spotlight as a solo artist was relatively short-lived. But his collaborations with other musicians remained strong, including an extended stint with The Rolling Stones for several albums and concert tours through the seventies. Keith Richards, in his recent autobiography Life
, recalled, "He was gay at a time when nobody could be openly gay, which added difficulties to his life. Billy could be, most of the time, a bundle of fun. But sometimes he would get on the rag. I had to stop him beating up his boyfriend in an elevator once. Billy, hold it right there or I'll tear your wig off. He had this ludicrous Afro wig. Meanwhile, he looked perfectly good with the Billy Eckstine look underneath."
Some of Preston's difficulties undoubtedly was rooted in his background in Gospel music. While his main success came in secular music, he remained in touch with the Black Gospel world, including playing organ for Donny McClurkin's self-titled debut album in 1996. That was before McClurkin announced in 2002 that he was gay but had "experienced God's power to change my lifestyle." Preston's remaining foot in Gospel only added to the pressure to remain publicly closeted. As a close friend said, "Billy was gay. He didn't wear it on his sleeve. How could he? He was a black man that came from the church. The church would have destroyed him. [But] he wasn't ashamed of who he was." While Preston keenly felt the need to remain closeted, there is a good reason why he may have felt at home in the Gospel world. He once quipped to a friend in Gospel music that the Black church choir was "the original gay-straight alliance." Here, Preston plays "How Great Thou Art" at Gospel Celebration 1988: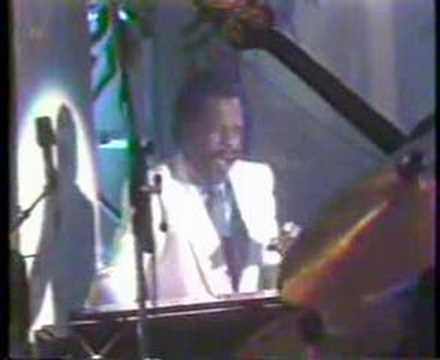 Preston continued collaborating with other musicians through the remainder of his life. When George Harrison died, Preston played for the 2002 commemorative Concert for George in Londpn. He also collaborated with Johnny Cash for 2002′s American IV: The Man Comes Around and on Ray Charles's 2004 Genius Loves Company. Preston died in 2006 of complications from malignant hypertension and kidney failure, despite having undergone a kidney transplant in 2002.
If you know of something that belongs on the agenda, please send it here. Don't forget to include the basics: who, what, when, where, and URL (if available).
And feel free to consider this your open thread for the day. What's happening in your world?
The Daily Agenda for Sunday, September 1
Jim Burroway
September 1st, 2013
TODAY'S AGENDA:
Pride Celebrations This Weekend: Atlanta, GA (Black Pride); Calgary, AB; Duluth, MN;   Oakland, CA; Québec, QC; Sunderland, UK.
Other Events This Weekend: Splash Days, Austin, TX; Burning Man, Black Rock City, NV; Show-Me State Rodeo, Cleveland, MO; AIDS Walk, Ft. McMurray AB; Three Cities Cycle for Terrence Higgins Trust, London/Amsterdam/Brussels; Southern Decadence, New Orleans, LA; Queenstown Gay Ski Week, Queenstown, NZ.
TODAY IN HISTORY:
"If People Wouldn't Hire Them, They'd Go Away": 1954. Just yesterday, Miami mayor Abe Aronovitz demanded that city manager E.A. Evans and police chief Walter Headley begin an immediate purge of homosexuals in the city (See Aug 31). Aronovitz even went so far as to threaten to fire Evans. Feeling the pressure, Evans promised to "put pervert hangouts out of business by tomorrow." But there was a hitch to that promise: Chief Headley was still out of town on vacation. As Evans told The Miami News, what he really meant to say that he would relay orders to Headley to do something by tomorrow — tomorrow now being today. Evans added that he didn't intend to tell Headley how to do his job. "It's a police matter," he told the reporter.
Once Chief Headley got word of what was going on in Miami, he told The Miami News that he was somewhat hamstrung by the law. "We'll redouble our efforts to harass the perverts," he said, "but we've been working on that. We can't put those places out of business unless someone passes a law that it's illegal to serve homosexuals."
Detective Benjamin Palmer backed his boss: "We go into these places about every night," he told the reporter. "We make every customer stand up and give his name and address, which certainly doesn't make them happy. If one of them looks even half drunk we throw him in jail, and charge the bar operator with serving drunks. It doesn't seem to me there's much more we can do."
Palmer did suggest one solution: "Practically all of the homosexuals work in Miami. If people wouldn't hire them, they'd go away."
TODAY'S BIRTHDAY:
Emma Stebbins: 1815. If you've ever walked past the bronze statute of Horace Mann outside the State House in Boston, or paused to take in the refreshing sight of the Angel of the Waters fountain at Bethesday Terrace in Central Park, you've seen some of the more visible works by one of the first notable women sculptors in America. While those bronze works are her most visible, Stebbins's greatest pleasure came from working with marble or clay, where she could work alone in her studio, undistracted from the hassles of working with patrons, foundries, and the general public. Born to a wealthy New York family, she took up painting and sculpting while in her twenties, and then moved to Rome in 1856 to study with sculptor Harriet Hosner. That relationship quickly ended when both women competed for the affections of the famous actress Charlotte Cushman (See Jul 23), who was also in Italy at the time. Stebbins won, and the two quickly became fixtures in lesbian circles in Europe.
Because women sculptors were something of a novelty, male critics charged that their works were actually products of their students or assistants. Hosner, in particular, came under that charge in 1863. Cushman confided to a friend that the controversy had driven Stemmins "almost wild."
That she should be classed among those who would be believed to have their work done for them makes her too miserable, and to struggle along without the material help which all sculptors must have has become so entirely a necessity to her that she is assuming labor for which she has neither physical nor mental strength. … I never saw such crucifixion as Emma Stebbins. … because she cannot accept these helps and tries to shuffle on to do all her own work. I sometimes thing she ought not to do it and I should be doing right to take her away and not let her come back to it.
While Cushman worried about Stebbins's health, it would be Cushman's illness which would bring a pause to Stebbins's career. When Cushman was being treated for breast cancer in 1869, Cushman set aside her work to nurse her lover. When Cushman died of pneumonia in 1876, Stebbens stopped working altogether. She later wrote, "I lived with the embodied principle of love so many years that it became a part of being and has grown intensive more and more since it was taken away form me, so much so, that I have an ever-present consciousness that her spirit is still suggesting to me the beautiful principle by which she loved and wrought." In 1878, Stebbins published Charlotte Cushman: Her Letters and Memoires of Her Life. She died four years later at the age of 67.
[Source: Elizabeth Milroy. "The Public Career of Emma Stebbins: Work in Marble." Archives of American Art Journal 33, no 3 (Fall 1993): 2-12.]
Baron Adolf de Meyer: 1868. Hr was born in Paris and raised in Dresden, the son of a German Jewish father and a Scottish mother. Whether de Meyer was actually a baron was open to question; some say he inherited the title from his grandfather, others say that there's no evidence to support his noble claims, others still maintained that he obtained his title by  marrying, for convenience's sake, Donna Olga Caracciolo, the divorced Italian god-daughter (some say daughter) of Edward VII. Regardless, wherever the elite could be found, he was there, photographing such celebrities as Mari Pickford, John Barrymore, Lillian Gish, Vaslav Nijinsky, King Goerge V and Queen Mary. He was named the first official fashion photographer for American Vogue in 1913 after a appearing in Alfred Stieglitz's quarterly Camera Work. In 1922, de Meyer became Harper's Bazaar's chief photographer in Paris until 1938, when he returned to the U.S. as war loomed in Europe. But upon returning to the U.S., his style was considered passé. By the time de Meyer died in Los Angeles in 1949, he was remembered more for his famous friends than for his photography, as relatively few of his original prints survived the war.
Lily Tomlin: 1939.She began her comedy career as a stand-up comedian in the 1960s when she quickly landed a spot on NBC's Laugh-In. Her many memorable characters quickly became the stuff of pop culture: Ernestine, the nasal, nosy, and obnoxious telephone operator who epitomized the bureaucratic condescension of the old Ma Bell monopoly ("We don't care, we don't have to…we're the phone company."); Edith Ann, the five year old girl sitting in an oversized rocker with her observations of the crazy crap the adults around her were pulling (and always ending her monologues with "…and that's the truth. Phhhht!"); And Mrs. Judith Beasley, the prim and proper "tasteful lady." In 1977, she became the first woman to appear solo on Broadway with Appearing Nitely, and in 1985, she starred in another one-woman Broadway show, The Search For Signs of Intelligent Life in the Universe, written by her long-time partner, writer-producer Jane Wagner. In 1980, Tomlin appeared in the hit movie Nine to Five, with Jane Fonda, Dolly Parton, and Dabney Coleman, and she hit movie pay dirt again in All of Me with Steve Martin.
Tomlin and Wagner have been together since 1971, and while their relationship was never much of a secret, the press remained pretty mum. When Tomlin officially came out in 2001, it hardly seemed necessary. "Everybody in the industry was certainly aware of my sexuality and of Jane… In interviews I always reference Jane and talk about Jane, but they don't always write about it." Two weeks ago, Tomlin revealed that in the wake of recent Supreme Court decisions striking down the Defense of Marriage Act and reversing California's Prop 8, she and Wagner are thinking about tying the knot. "You don't really need to get married, but marriage is awfully nice," Tomlin said. "Everybody I know who got married, they say it really makes a difference. They feel very very happy about it." But she said that after 42 years together, she and Wagner don't see the need for wedding gowns. "No rings, no bridal dresses," she said. "Maybe we'll be dressed like chickens."
If you know of something that belongs on the agenda, please send it here. Don't forget to include the basics: who, what, when, where, and URL (if available).
And feel free to consider this your open thread for the day. What's happening in your world?
The Daily Agenda for Saturday, August 31
Jim Burroway
August 31st, 2013
TODAY'S AGENDA:
Pride Celebrations This Weekend: Atlanta, GA (Black Pride); Calgary, AB; Cardiff, UK; Duluth, MN; Grimsby, UK; Leicester, UK; Oakland, CA; Québec, QC; Reading, UK; Sunderland, UK.
Other Events This Weekend: Splash Days, Austin, TX; Burning Man, Black Rock City, NV; Show-Me State Rodeo, Cleveland, MO; AIDS Walk, Ft. McMurray AB; Three Cities Cycle for Terrence Higgins Trust, London/Amsterdam/Brussels; Southern Decadence, New Orleans, LA; Queenstown Gay Ski Week, Queenstown, NZ.
TODAY IN HISTORY:
Miami's Mayor Expresses Impatience Over "Deviates": 1954. It had been five days since Miami Mayor Abe Aronovitz went on the radio to blast city manager E.A. Evans and police chief Walter Headley for failing to drive all of the homosexuals out of town (see Aug 26). Never mind that both Evans and Headley themselves were out of town on vacation when Aronovitz took to the airwaves. But now that Evans was back (Headley was still on vacation), Aronovitz called Evans on the carpet and threatened to introduce a resolution in city council for his dismissal if the city manager failed to get rid of the city's known gay bars. Evans, who was clearly feeling the heat, promised to get right on it and "put pervert hangouts out of business by tomorrow." Tune in tomorrow to see how that went.
TODAY'S BIRTHDAY:
Del Marquis: 1977. Jake Sheers had already formed Scissor Sisters when they were looking for a guitarist, and the guy Jake was dating had a friend who was looking for the gig. Derek Gruen answered the call, adopted the stage name of Del Marquis, and the rest of history. Scissor Sisters went on to fame on the strength of their cover of Pink Floyd's "Comfortably Numb." That was followed by their own string of hits in 2004 which did well mainly on the British charts, but their popularity in the U.S. was blunted by Wal-Mart's refusal to stock their eponymous debut album. They objected to the single "Tits On the Radio," which they called a "snarling, swaggering attack on conservatism." Which Wal-Mart took as a Very Bad Thing from which their bargain-hunting customers needed protection. The band refused to record a "clean" version. Since 2008, Del Marquis began releasing his own solo material, which you can hear on his web site. Last year, Scissor Sisters released their latest album, Magic Hour, and they promptly went on a world tour. In October, while performing in North London, the Sisters announced that they would be taking an indefinite hiatus.
If you know of something that belongs on the agenda, please send it here. Don't forget to include the basics: who, what, when, where, and URL (if available).
And feel free to consider this your open thread for the day. What's happening in your world?