Weekly Standard Editor: McCain Needs To Bash Gays
Jim Burroway
July 7th, 2008
Fred Barnes, editor of The Weekly Standard was on Fox News (where else?) yesterday with some advice for McCain: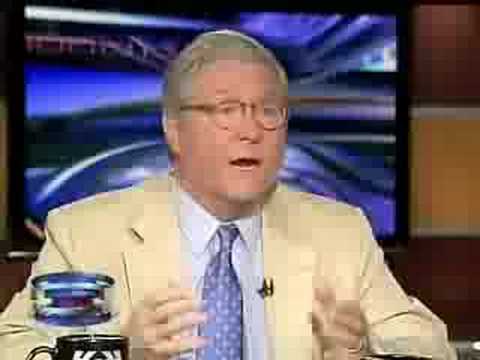 BARNES: McCain has to run a center-right campaign. He's paying a lot of attention to the center, and he also needs to pay attention to the right, because these are the people … (crosstalk).

BARNES: And here's what he needs to do. He needs to touch on some of the social issues which energize the right. In particular, gays in the military for one. We know Barack Obama is for allowing gays in the military, and Bill Clinton tried to do, but backed off. This is not a popular issue. Gay marriage is another one. These are both issues that I think McCain's going to have to use. You can't ignore the right. If he does, he'll lose.
McCain's been hearing this advice a lot lately. He heard it two weeks ago when he met with several Ohio social conservatives including Mike Gonidakis, head of Ohio Right to Life, and Phil Burress, head of Cincinnati-based Citizens for Community Values. Burress also sits on the board of directors of Exodus International.
While meeting with Burress and others, McCain promised to be more outspoken in his opposition to same-sex marriage. Afterwards, McCain released a statement endorsing California's proposed ban on same-sex marriages. This was just a few days after McCain reportedly met with members of the Log Cabin Republicans.
It looks like wedge politics may be roaring back. Surprised?