Poll: Is psychologist Jeff Gardere right about "worst nightmare"?
Timothy Kincaid
November 5th, 2010
Dr. Jeff Gardere is not a hater. The celebrity couples therapist isn't out to attack the rights of gay people. But he may be making assumptions about parents that are based more in his own internalized prejudices than on reality.
He was a guest last night on CNN to discuss blogger Nerdy Apple Bottom's posting about her five year old son's decision to go to a Halloween party as Daphne from Scooby-Doo. In addition to scolding the mother for "outing her son", he announced a rather shocking and surprising declaration:
"I have to tell you, I work with many heterosexual as well as, uh, gay couples and it is the worst nightmare of both the heterosexual and the gay couples to have to fathom that their child may be gay."
Now it may be that those heterosexual and, uh, gay couples that I know are anomalous. Perhaps I only have run across very strange heterosexual and, uh, gay couples in my life, but I don't know any who consider fathoming that their child may be gay to be their worst nightmare.
I know some who would prefer that their kid be straight, some who don't care, and some couples who hope that one of their kids is gay. I even know of one parent who tried to raise a son to be gay… unsuccessfully (but he did end up supportive). Yet I don't know any who are fearful of such a prospect, much less that it's their worst nightmare.
But I may be unusual in that way. So let me poll our readers, some of whom are, uh, gay couples who have or hope to have kids of their own.
Ask Amy faults gay man for objection to discrimination
This commentary is the opinion of the author and does not necessarily reflect that of other authors at Box Turtle Bulletin
Timothy Kincaid
November 24th, 2009
Ask Amy (Amy Dickenson) is the advice columnist that succeeded Ann Landers at the Chicago Tribune. But sadly she is far less astute when it comes to gay issues than Ann.
Today she gave miserable advice to a bride who was indignant that her gay brother-in-law-to-be was unwilling to celebrate an institution in which he was banned from participation.
The column, along with an email I sent to Amy, after the jump.
What Is Heterosexism?
Jim Burroway
August 20th, 2009
One way of understanding it is the assumption that homosexuality is inferior to heterosexuality in every aspect of life. That's Daniel Gonzales' definition anyway, and it's a good one. It's also at the heart of why he entered ex-gay therapy as a patient under NARTH co-founder Joseph Nicolosi.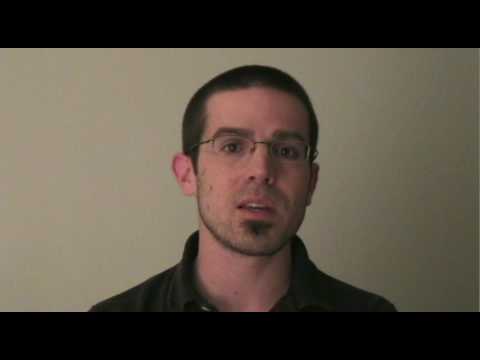 Please join Daniel, Gabriel and me at the 2009 Anti-Heterosexism Conference November 20-22, 2009 in West Palm Beach, Florida. Early registration is open now.