Lesbian heads super-secret spy agency
Timothy Kincaid
June 4th, 2014

From Stars and Stripes
A Dayton native and the first openly gay commander of the National Air and Space Intelligence Center took over the top leadership post of the secretive agency that provides intelligence reports to the White House, Congress and even ground troops in combat.

Col. Leah G. Lauderback, 42, became the leader of NASIC at a change of command ceremony Wednesday in front of about 700 people gathered at the National Museum of the U.S. Air Force. She replaces Col. Aaron M. Prupas, who leaves for a high-level defense intelligence post at the Pentagon.
A 21-year veteran specializing in cyberspace defense, Lauderback had been providing essential service to our nation, all while not-asking, not-telling. She married her partner a month ago.
(But you have to know that they knew all along, right?)
Rios: we'd lose to Syria cuz of Teh Ghey!!!
Timothy Kincaid
September 11th, 2013
Sandy Rios, one the Right's more dense opinionators, has now weighed in on why an attack on Syria is a bad idea. It's cuz John Kerry's a liar and cuz, well, cuz of TEH GHEYYYYY!!!: (Raw Story)
"There's a second reason and that is military readiness," she continued. "When I looked at those battleships going into the Mediterranean, supposedly getting ready for battle in Syria, I couldn't help think about all the stories I've read about how women now are in the ranks of the Navy, getting pregnant at exponential numbers."

"When I think about the folding in and the repeal of Don't Ask Don't Tell and the homosexual takeover, really, of our military," Rios added, "I'm not sure how effective those naval ships will be."
Poor delusional Sandy. And I bet you a nickel that you could never get her to understand the inherent bigotry, superiority, and hatred in that absurd statement.
SBC bans chaplains from "giving the appearance of accepting the homosexual lifestyle"
Timothy Kincaid
September 6th, 2013
We haven't heard much from the Southern Baptist Convention lately. Onetime players in the Culture Wars, over the past year or so the SBC has pulled back from a political response to the changes in social acceptance of homosexuality and has refocused on its religious response. They decided to treat gay couples much like they would treat heterosexuals who are not living in agreement with the Convention's sexual teachings.
This is both a pragmatic response to a shifting culture and a theologically sound position. It places the emphasis back where the Epistles held it, within the body, and reminds Southern Baptists that Scripture talks about one's own failings, not that of one's neighbor. (And as anyone who has lived in the Bible Belt can attest, Southern Baptists need all the reminding they can get).
But that is not to suggest that the denomination has changed its position. And new guidelines issued to SBC chaplains by the SBC's North American Mission Board illustrate the extent to which Baptists still continue to theologically oppose homosexuality and gay marriage. (As an aside, I sincerely hope that NAMB does not have branch offices in Louisiana or Los Angeles).
In addition to direction on pastoral care in pluralistic setting, the NAMB placed some pretty severe restrictions on its chaplains, which make up about 15% of Military chaplains. (Baptist Press)
Restrictions — The guidelines state that "NAMB-endorsed chaplains will not conduct or attend a wedding ceremony for any same-sex couple, bless such a union or perform counseling in support of such a union, assist or support paid contractors or volunteers leading same-sex relational events, nor offer any kind of relationship training or retreat, on or off of a military installation, that would give the appearance of accepting the homosexual lifestyle or sexual wrongdoing. This biblical prohibition remains in effect irrespective of any civil law authorizing same-sex marriage or benefits to the contrary." Chaplains also are prohibited from participating in jointly-led worship services "with a chaplain, contractor or volunteer who personally practices a homosexual lifestyle or affirms a homosexual lifestyle or such conduct."
No doubt the mission board thinks that these are reasonable restrictions, but in practice I think this will be hard to live by and increasingly so in upcoming months. I suspect that chaplains in the field will either come to ignore these rules or perhaps find other affiliation.
What this says, in effect, is that a chaplain is restricted from offering any relationship counseling to men and women whom they know and work with, and whom they respect and care about. It says that they cannot affirm monogamy, advise consideration for the other partner's concerns, or present tips and tools for successful negotiation of a relationship. Further, it says that they cannot personally attend the celebrations of a chaplain's friends.
These are personal restrictions that, while cumbersome, may be understood to be a sacrifice for their stance. However, there are also professional restrictions that may prove to be disastrous to a chaplain's career, relationships with fellow chaplains, or even ability to perform their duties.
The new restrictions disallow a chaplain to conduct marriage retreats that include same-sex couples. As any such retreats sponsored by the US Military will not allow discrimination, these rules remove an SBC chaplain from conducting or participating in all group relationship training or retreats other than strictly sectarian retreats sponsored by outside groups.
And, though I suspect they did not intend it, the most difficult rule to observe will likely be the restriction on jointly-led worship services. Far far more chaplains – and denominations – "affirm a homosexual lifestyle" than the SBC may consider. If not at this exact moment, then quite soon the vast majority of United Methodist chaplains, United Church of Christ chaplains, Episcopal chaplains, Evangelical Lutheran Church in America chaplains, Presbyterian Church (USA) chaplains, as well as many others will encourage the establishment and maintenance of committed same-sex relationships. They will celebrate, or at least counsel, same-sex marriages. And the restrictions state that SBC chaplains cannot jointly lead worship with them.
This is probably more consequential than many readers realize. To refuse joint worship is to not "be in fellowship" with fellow believers. It is to say that this doctrinal difference is so severe that it severs the body of Christ. It's a very big deal.
It will be interesting to see how this plays out. A demand that SBC chaplains snub their fellow ministers may prove to be a fatal flaw in that denomination's missionary effort.
GOP Senators Try Again to Curb Religious Freedoms on Military Bases
Jim Burroway
September 13th, 2012
From the Tulsa World:
U.S. Sen. Jim Inhofe hasn't given up his resistance to the acceptance of gays and lesbians in the military or same-sex marriage.

On Tuesday, Inhofe and fellow Republican Roger Wicker of Mississippi introduced a measure that would ban same-sex marriages on military bases and protect military chaplains from "pressure" to perform such ceremonies.

The two senators described the Military Religious Freedom Act as an effort to enforce the Defense of Marriage Act, known as DOMA, on the Defense Department in the wake of the December 2010 repeal of the "don't ask, don't tell" policy, which ended the official ban on gay men and lesbians serving openly in the military.
The Defense Department directive on marriages, in keeping with the First Amendment which guarantees the free practice of religion, says, "A military chaplain may participate in or officiate any private ceremony, whether on or off a military installation." The operative word here is "may." This is in now way binding, as chaplains are not required to officiate ceremonies which run counter to their religious beliefs. On the other hand, the so-called "Military Religious Freedom Act" is a complete misnomer, since it would actually prohibit pastors from denominations which solemnize the marriages of their same-sex couples from practicing their faiths and the faiths of their members.
Repeal of DADT actually HAS resulted in restrictions on a chaplain's religious freedom
Timothy Kincaid
July 30th, 2012
Those who opposed the repeal of Don't Ask – Don't Tell, the anti-gay military policy, warned that lifting the ban on openly gay servicemembers would result in chaplains having to choose between their denomination and The Homosexual Agenda! They predicted that chaplains would be forced into positions in which the orders of their superiors would contradict the mandates of their faith.
And they were right.
On June 23rd, Tech. Sgt. Erwynn Umali and Will Behrens stood before God and Country and pledged to love each other and trust in each other and in God. Kay Reeb, a Navy chaplain with the Evangelical Lutheran Church in America, presided. Joyously. And as the ELCA supports same sex couples, Reeb did so with no conflict whatsoever.
But, as it turns out, Reeb was not the only chaplain present. Air Force Col. Timothy Wagoner, a Southern Baptist, is the presiding chaplain at that chapel, and he was there as well. (Army Times)
"I wouldn't miss it," Wagoner said at the chapel at Joint Base McGuire-Dix-Lakehurst, days later. "I don't feel I'm compromising my beliefs … I'm supporting the community."
Even though he was not willing to conduct the union, he could be there as a sign of support for all of the service members, including Umali ("a comrade in arms") and Reeb ("she gave a beautiful ceremony"). The article that quoted Wagoner went on to say that the lifting of the ban was a non-issue.
In fact, there's been no significant exodus — perhaps two or three departures of active-duty chaplains linked to the repeal. Moreover, chaplains or their civilian coordinators from a range of conservative faiths told The Associated Press they knew of virtually no serious problems thus far involving infringement of chaplains' religious freedom or rights of conscience.
It seems that, unlike their civilian counterparts, chaplains are quite willing to respect each others' views and to support their service even if their theology differs.
Well that just wouldn't do. If chaplains are not feeling infringement then they certainly were going to. So the North American Mission Board (the branch of the Southern Baptists that oversees SBC chaplains) called in Col. Wagoner to explain himself. (Baptist Press)
Wagoner assured the SBC that he does not support same-sex marriage or unions. Nor have his theological views changed from the teachings of his denomination. But that just wasn't good enough.
Carver said, "Our expectations are that military chaplains will continue to uphold the Baptist Faith and Message 2000, which makes it crystal-clear that marriage is the uniting of one man and one woman."

After the AP article appeared, Carver said NAMB's chaplaincy office immediately emailed a letter to all its chaplains, reinforcing the Southern Baptist position on same-sex civil unions. A videoconference session for all senior SBC military chaplains also is planned to emphasize NAMB's expectations for ministry to members of the armed forces.
There won't be any of this "getting along with others" crap. We have conflict to uphold. We have discord to sow. We have the infringement of religious liberties to fabricate.
"Our chaplains need the assurance of our prayerful support as they fight the good fight of faith with the uncompromising truthfulness and love of Jesus Christ," Carver said. "We're going to protect our chaplains and, as they take their stand, they need to remember they're not alone. We are here to love, defend and support them."
Kinda like they loved, defended and supported Col. Wagoner.
But I'm happy to report that Col. Wagoner has withstood the pressures placed on him by the lifting of Don't Ask – Don't Tell. He faced an infringement on his religious freedom but his faith was strong enough to weather the pressure of the post-DADT military and come out victorious. Col. Wagoner looked religious oppression in the face and fought back. (Christian Post)
Col. Timothy Wagoner, who serves at an Air Force base in New Jersey, left the Southern Baptist Convention and joined the more progressive Cooperative Baptist Fellowship. The long-time chaplain confirmed his switch to The Associated Press on Friday.

"I find very little that is more important and nothing that is more exhilarating than providing for the religious freedoms and spiritual care of all service members and their families – and will joyfully continue to do so," Wagoner, senior chaplain at Joint Base McGuire-Dix-Lakehurst, said to AP.
Yes, indeed. The lifting of Don't Ask – Don't Tell certainly has resulted in restrictions on a chaplain's religious freedom. By the Southern Baptist Convention. But happily, he rose above.
What they said…
Timothy Kincaid
June 25th, 2012
They said that if Don't Ask – Don't Tell was repealed that homosexuals would cause chaos for the Military and – if allowed to have their relationships recognized on base – would make a mockery of marriage in a holy space. (Army Times)
"We are so honored to be a part of this historic moment to be one of the first gay couples allowed to unite in a civil union on a military base," the couple said in a statement after the ceremony.

"We hope to be an inspiration to others in the LGBT community that struggle with the challenge of marriage equality. And that this issue is not just about the military, but the equal sacrifice and shared burdens of our loved ones who are civilians."
They said that chaplains were horrified and feared being pressured into performing marriages against their will.
It was presided over by Kay Reeb, a Navy chaplain with the Evangelical Lutheran Church in America, who also serves at Joint Base McGuire-Dix-Lakehurst.

Reeb, who had never presided over a civil union ceremony before, said she was delighted to take part.

"I told them the same thing I tell every couple — love each other and trust in each other and in God, that's what keeps us together," he said.
They said that if allowed to serve openly, everyone would suffer: the heterosexuals who would be made uncomfortable and have their deep religious beliefs offended and the homosexuals who be subjected to abuse.
Air Force Capt. Ryan Quinn, who also attended the event, said he was "amazed by the beauty" of the ceremony.

"I really do think this is an important event. And I was happy to be here with them and their families," he said. "The amount of support I've seen for them from the people (at the base) and the military community makes me proud to serve in the Air Force."
Somehow, I think the changes we see for the better are due at least in part by people listening – and weighing – what they said.
Too simple for adults to understand
Timothy Kincaid
February 28th, 2012
Over the past few days, a picture has taken the world by storm: a marine just home from Afghanistan kissing the man waiting for him. Cute boys, genuine bliss, it really is a sweet picture.
But the story is sweeter. Friends for four years, Sgt. Brandon Morgan and Dalan Wells – each aware of their own feelings, but unsure about the other's – slowly discovered that they were in love. And what can be better? To find that the person you like, the one you admire, who you secretly desire actually feels the same about you – it doesn't get much better.
It's a very simple story. A thousand tales and books and movies have been created based on little more than this premise.
So it should be no surprise that a picture posted on facebook, and reposted on a gay marine website, should find appeal and be reposted and passed on until hundreds of thousands had seen it. Love is beautiful and everyone wants to share in it.
But while the simplicity of this tale is something that any child could understand, some adults find it impossible to believe. Convinced that homosexuals cannot love and that it's all about sex and a never ending search for who will be their next sex partner, there just aren't any hooks on which to hang this story.
So they'll just dismiss it as a sordid mockery of real true love, the kind between a man and a woman. And surely there were more noble kisses. Kisses of love, not of lovers. Kisses of family partners, not sex partners. But there is still one piece of the story that nasty-minded cynics can't mock away, one bit of sweetness that can't be marred.
This is no ordinary kiss. By some lucky quirk, due to ship arrival time and rushed schedules, one friend just happened – unknown to Brandon and Dalan – to catch a picture of their very first kiss.
Happy All-Veterans Day
Timothy Kincaid
November 11th, 2011

There is a specialness that happens when an worthy event becomes even more so, when an asterisk marring an otherwise admirable effort is removed.
So today is a very special Veterans Day. It is the day we honor all Veterans who fought for the interests of our nation without discounting any because of their race or gender or orientation. Perhaps gender identity will also some day be dropped from consideration, and we will be even prouder. But on this, the first Veterans Day after the termination of more than 200 years of restriction and exclusion, I am a bit prouder and a bit more appreciative of those who don a uniform and stand between me and those who wish me harm.
(Recruitment poster was by JC Leyendecker, a Saturday Evening Post illustrator who gave us such iconic images as the New Year's Baby and Santa Claus (as currently dressed). He also had other patrons, including several branches of the US Military. Leyendecker is known for his idolization of the male form – often in ways that would be considered too suggestive today. His most famous advertising campaign was his creation of The Arrow Collar Man, based on his long-term companion, Charles Beach.)
Happy Memorial Weekend
Timothy Kincaid
May 27th, 2011
I imagine that the above illustration was intended to be seen as a commentary about the introduction of much needed American soldiers in World War I. But with Leyendeker, there's always a subtext.
(But if you want to really see homoerotic, check out the January 1919 cover painted by Norman Rockwell, Mr. Straight Middle America, himself. Good heavens, give that story two more minutes and it would have a NSFW rating.)
Happy Memorial Day.
About those "21 religious groups" and their chaplain letter…
Timothy Kincaid
May 25th, 2011
A news article has been circling about the response of "Leaders of 21 religious groups that provide chaplains to the U.S. military" to the tentative (and subsequently reversed) announcement that chaplains could exercise their religious beliefs in regards to same-sex marriage.
Chaplains and service members who believe gay marriage and homosexuality are immoral might fear reprisal if they express their views openly once the military's lifts the "don't ask, don't tell" policy, said the retired chaplains, who sent a letter Monday to the chiefs of chaplains of the Navy, Army, and Air Force.

"This is already an assault and a challenge on individual conscience and some soldiers may think it's forcing them to abandon their religious beliefs or being marginalized for holding to those beliefs," said Douglas E. Lee, a retired Army brigadier general and chaplain, whose signature was the first on the letter.
Conservative Christian press expressed the letter in even more indignant terms. (Christian Post)
They want to ensure that chaplains and service members won't be punished if they preach on or discuss homosexuality as a sin.
Considering that the temporarily announced policy was the result of questions from real chaplains about their own rights and abilities, I thought that I would review just what this letter said and who signed it.
Well, it turns out that the complaints really didn't have to do with real fears by real chaplains. Rather, this is a document written by the Alliance Defense Fund complaining about how allowing chaplains to have religious freedom would hurt their own political campaigns against the rights and freedoms of gay Americans.
Of equally grave concern is the fact that chaplains are instructors of conscience. Chaplains have a tremendous moral responsibility to insure that when they preach, teach or counsel, they do so in accordance with their conscience and in harmony with the faith group by which they are endorsed. When guidance, however, is forthcoming from senior leadership that implies protected status for those who engage in homosexual behavior and normalizes same-sex unions in base chapels, any outside observer would conclude that both homosexuality and homosexual unions officiated as marriages in base chapels are normative. This creates an environment that is increasingly hostile to the many chaplains—and the service members they serve—whose faith groups and personal consciences recognize homosexual behavior as immoral and unsafe and do not permit same-sex unions.
In plain English: if military leadership treats same-sex unions like opposite-sex unions, then those who are anti-gay will no longer have official support for their doctrine. And those who seek to cultivate a culture of rejection and hostility towards gay people will be viewed askance once the military treats all people equally.
And in response they demand that all soldiers should not "be marginalized" for holding and espousing anti-gay views. They should be free to dole out homophobic slurs, to denounce fellow gay soldiers, to mock, berate, and demean gay people in general, provided that all of these behaviors are an expression of conscience based on their religious beliefs.
Which is, of course, nonsense. Anti-Semitism, anti-Catholic, or racist statements do not receive protection from marginalization even when an expression of conscience based on their religious beliefs. Why, then, should homophobes receive special treatment, special exceptions, that others do not receive?
And, as a matter of credibility, let's review exactly to what extent this letter represents the faith community. Let's look to see who did – and who did NOT – sign this letter.
As it turns out, the signatories are all from anti-gay denominations. Some, like the Southern Baptist Convention and the Lutheran Church – Missouri Synod are denominations of significant size and presence in the chaplaincy. But most of these "21 religious groups" are miniscule and filler designed to give the letter a greater representation than it deserves. And some, like the Anglican Church in North America, owe their entire existence, their very reason for being, to the anti-gay attitudes of a handful of malcontents who broke away from their religious affiliation solely because it rejected anti-gay animus.
Who is not there? No mainline or moderate denominations, and not even the reliably anti-gay Catholic Church (which sent a separate letter) or Mormon Church. No Jewish, Muslim, Buddhist, Wiccan, or other non-Christian affiliating bodies. This is not a broad spectrum of "religious groups that provide chaplains to the U.S. military." It is simply a collection of far-right anti-gay denominations pretending to be so.
And this is not about chaplains being denied religious freedom. This is not about an assault and a challenge on individual conscience of conservative soldiers.
This is about one segment of Christendom seeking to impose its will over society, over the military, and especially over those segments of Christendom that do submit to their demands for 'orthodoxy'. This letter is an assault on the civil and social freedoms of gay people and on the religious freedoms of gay-supportive people of faith.
Conservatives attack Navy policy, get it reversed
Timothy Kincaid
May 11th, 2011
A memo was made public on Monday that stated that same-sex marriages could be be conducted on Navy bases in states that allow such marriages and that chaplains who so wished could participate.
Predictably, social conservatives reacted with outrage.
Tony Perkins, president of the Family Research Council (identified as a hate group by the SPLC), tweeted
Hearing Navy chaplains are now being trained to perform same sex weddings following [Don't Ask Don't Tell (DADT)] changes. Major religious liberty implications.
And the politicians got all charged up as well (Christianity Today)
Rep. Todd Akin (R-Mo.) and 62 other Members of Congress also object to the new policy. They sent a letter to the Secretary of the Navy accusing the Navy of violating federal law.

"We find it difficult to understand how the military is somehow exempt from abiding by federal law. Not only does this document imply recognition and support of same-sex marriage in opposition to DOMA, it also implies that the Navy will now perform these marriages so long as they do not violate state statutes," Akin wrote.
And so the Navy has today reversed the policy. But what is being carefully avoided by conservatives is how this came about and who is really impacted.
The policy memo was written by Navy Chief of Chaplains Rear Adm. Mark L. Tidd and was written to chaplains to answer questions that arose when those Navy chaplains were undergoing training as to what chaplains were allowed to do.
This reversal will have but minimal effect on gay couples. No, we will not be allowed to marry on base, but we can find another venue quite close by. The wedding will go on.
Who this really effects the most are military chaplains. This reversal tells them that they do not have the freedom to officiate at certain weddings. They cannot rely on the teachings of their own denomination or the guidance of their faith; instead politicians will dictate what are acceptable standards for sacraments.
So listen up, all you Methodists, Episcopalians, Presbyterians, Lutherans, Congregationalists, Disciples of Christ, American Baptists, Universalists, Reformed Jews, or any other religious denomination who either does support same-sex marriage or is deciding whether to do so: it's time you wake up to the truth. This is an attack on you.
Tony Perkins and the rest who yell the loudest about religious liberties don't want religious liberty at all. Or, at least, not for you. They want to dictate to you what is acceptable religious policy in this country. It's time you get in this fight and realize that you are fighting as much for your own freedom as you are for ours.
A very classy step by General Amos
Timothy Kincaid
January 30th, 2011
General James Amos, commandant of the Marine Corps, did not want Congress to repeal Don't Ask, Don't Tell. He would have preferred to continue his operations without the distraction of implementing the change or really even considering whether a change was appropriate. He recognized that there would be pockets of resistance to allowing open service of gay Marines and that his job would be made tougher by the repeal.
But Amos did not get his preference; Congress repealed the anti-gay Military policy.
Many may have been tempted to be recalcitrant and obstructionist or, at most, to grudgingly implement the change with tight lips and minimum effort. General Amos has taken another approach.
In the following video, Amos calls on Marines to look out for and respect each other and to value diversity. He makes the implementation of the change a matter of pride, a matter of the values of Marines, a matter of stepping up to do what they are called to do. Because they are Marines.
This is not only a very smart approach, it is a very classy approach. Well done, General Amos.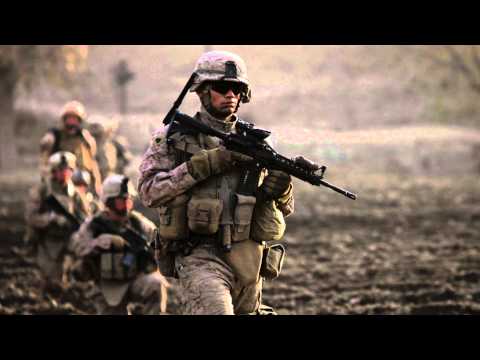 A sweet story about a Naval veteran
Timothy Kincaid
January 29th, 2011
From the Chicago Sun-Times
John Fliszar had a heart attack in 2006 and was rushed to Illinois Masonic Medical Center.

"When I was in the emergency room with him, he asked me to promise him, if he died, to make sure his ashes were interred in the Naval Academy," said Mark Ketterson. "He loved that place. He very much wanted to be there."
Mayor Krieger, meet Maj. Rogers, a fallen hero who happened to be gay
Jason Cianciotto
June 19th, 2010
The following is a reprint of an opinion editorial in the June 19, 2010 edition of the Arizona Daily Star. It reflects the views of the author and may not necessarily reflect those of other authors at Box Turtle Bulletin.
Maj. Alan Greg Rogers was killed by an improvised explosive device during his second tour of duty in Iraq on Jan. 27, 2008. I wish Yuma Mayor Al Krieger could have met Alan – his life and ultimate sacrifice exemplifies why Krieger owes gay and lesbian servicemembers far more than a faux apology for his recent statement about "limp-wristed" soldiers.
Over a decade earlier, Alan and I became friends while he was stationed at Fort Huachuca. His life was as complex as it was inspiring – he was adopted at 5 years old, an intelligence officer in the Army, an ordained Baptist minister, African American, and he also happened to be gay.
Alan loved serving his country, loved his Christian faith and was proudly gay. He not only refused to forsake any part of himself because of anti-gay discrimination, he gave his life for his country despite that discrimination.
After his burial in Arlington National Cemetery, The Washington Post published a story about Alan's life, lauding him as a hero, the recipient of two Bronze Stars and a Purple Heart. However, many of us who knew Alan were struck by what wasn't part of the story: the fact that he was openly gay and worked to overturn "Don't Ask, Don't Tell."
Criticized for excluding such a significant part of Alan's life, the Post admitted that "there was enough evidence – particularly of Rogers's feelings about 'Don't Ask, Don't Tell' – to warrant. . . . adding that dimension to the story of his life. The story would have been richer for it."
In August 2008, that complete story was told by New Yorker magazine, in "A Soldier's Legacy: Don't Ask, Don't Tell, but Alan Rogers was a hero to everyone who knew him." In the article, Alan's friend Shay Hill shared that Alan believed "you don't change the system by alienating those who are against you. You change the system by trying to convince those who are against you."
Alan would have appreciated the opportunity to meet Krieger because he believed in creating change as an insider.
For example, as one of only 25 officers sent to Georgetown University in 2004 to earn a master's degree in public policy, Alan analyzed "Don't Ask, Don't Tell" for his thesis. He concluded that repeal "would yield higher readiness rates, save potential millions of dollars in investigations and discharge processing of gays and improve our overall national security posture."
It was risky for Alan to write about "Don't Ask, Don't Tell" while still enlisted, but he wanted to be a living example of why the military has more to gain than lose by welcoming gay soldiers.
He protected his 20 years of service by making personal sacrifices, including the ability to settle down with a partner while he was still enlisted. This was one of Alan's goals when he retired, which he planned to do after returning from Iraq. He never had the chance.
In a letter Alan wrote to accompany his will, he concluded, "I know that I am going up yonder to be with my Lord. Please tell those who remain not to grieve too much but to have a big party and celebrate. . . . My only regret is that I have never found that special one to grow old with and watch the sunset with."
It's time to repeal "Don't Ask, Don't Tell" – for Alan and for the estimated 65,000 gay and lesbian soldiers who risk their lives for their country. If Krieger took the time to get to know even just a few of these heroes, I know he would agree.
For more information about Alan's life, media coverage after his death, and a link to a PDF of his master's thesis about "Don't Ask, Don't, Tell," check out his biography page on Wikipedia.
Two Psychiatrists Advocate For Gays In the Military — In 1945
Jim Burroway
June 1st, 2010
In any society where males are herded together in closely-knit, interdependent groups, the problem of homosexuality invariably manifests itself. Such has been the case in the military service, to the extent that a greater of homosexuals have come under the scrutiny of psychiatrists than ordinarily are observed in civilian life. We have had the opportunity to study a large group of homosexuals, and our experiences have led us to believe that the subject of homosexuality is not as nebulous as one might gather from the literature. It became increasingly apparent to us that it has been unnecessarily distorted and confused by a conglomeration of viewpoints, and that clarification of the homosexual personality has been long in order.
That was the opening paragraph to a study published in the March 1945 edition of the American Journal of Psychiatry. Titled "The Homosexual as a Personality Type," the article was written by Lt. Herbert Greenspan and Commander John D. Campbell of the U.S. Navy Reserves, two psychiatrists tasked with providing psychiatric counseling and evaluations for Navy personnel who had fallen under the suspicion of being "unfit for military service." Many of those referred to the authors were suffering from a variety of legitimate mental and emotional disorders, but some were referred because they were suspected of being gay.
The psychiatric profession in 1945 had no official position on whether homosexuality was a mental disorder.  The first edition of the Diagnostic and Statistical Manual of Mental Disorders,which would define what was and was not a mental illness, wouldn't come out until 1952. When it did, homosexuality made the list and stayed there for another twenty years.
But back in 1945 the debate was still underway. But unlike later debates, that one wasn't between whether gays were normal or ill. The choice then was between being mentally ill or a criminal delinquent (or both; diminished capacity didn't always garner much sympathy for gay people in some quarters). While the two opposing camps were arguing it out in the professional literature, those arguing for the mental illness model were clearly gaining ground. And they were easy to identify; they tended to describe gay people using the relatively new word "homosexual," or perhaps, occasionally, the not yet anacronistic "invert." 
But you were also just as likely to enounter journals describing gay people as delinquents, sexual deviants and perverts. Seeing these terms today is jarring, especially when you read them being used with the same professional detachment that was used in describing someone as an asthmatic, autistic, hysteric or schizophrenic – four more conditions which, like homosexuality, were often blamed on poor parenting or bad character. In that light, the emerging opinion that homosexuality was a neurosis was actually the more enlightened opinion.
And this is what makes Greenspan and Campbell's 1945 article particularly interesting. They went beyond the "enlightened" position and argued that homosexuals were actually quite normal. They called homosexuality "a congenital anomaly rather than a disease," although they based that opinion on some decidedly unscientific observations:
Additional substantiation for the biological theory of homosexuality is found in the predominance of female characteristics in these individuals. Much has been said both pro and con as to the significance of these and disagreement is still pronounced. However, it has been our experience that the majority of inverts display evidences of physical as well as psychic traits of effeminacy — an effeminate manner, appearance, temperament and interests. Delicacy of speech and movement, high-pitched voices, esthetic interests, feminine body configuration and "white-collar" occupations were particularly noticeable.
Greenspan and Campbell's reasons for supporting a biological basis isn't compelling by today's standards.  But their methods, such as they were, were standard practices at the time. Casual observances were routinely the basis for a whole range of supposedly scientific theories throughout the "soft" sciences. Just a few years later, Alfred Kinsey's would try to fix that by introducing a measure of mathematical precision to the study of human sexuality. But even that pioneering effort was abysmally primitive and seriously flawed by today's standards. Yet, for another thirty years, as unreliable as those statistics were, they were the best we had. Given that context, Greenspan and Campbell can be forgiven of their lack of scientific rigor. It's just the way things were back then.
But what they lacked in statistical sophistication, they made up for with some pretty compelling logic. Blaming "bad environment" for criminal behavior was an emerging theme in psychiatry, and it was in this sense that Greenspan and Campbell chose to address the environmental issues which supposedly would have driven these men to "social delinquency":
Further contradiction of the environment theory can be found in the obvious fact that there is a much stronger environmental force acting on the individual to become heterosexual, than homosexual. Most of our patients originated from small communities where there was every influence and reason to conform with accepted sexual practices. Yet, the direction of their original sex impulse persisted in spite of an environment which not only fostered, but made it mandatory that they comply with heterosexual demands. By the same token as acquired homosexuality, why did not heterosexuality become acquired? It would appear that there is a force at work in the homosexual, physiological in nature, which is more powerful than the family customs, laws and social expectations of his environment. Apparently, these so-called contrary sexuals cannot acquire heterosexuality, even under favorable circumstances, as some would have us believe that homosexuality can be acquired under conditions far less conducive.
This passage shows that Greenspan and Campbell were keenly aware of the intense pressures their gay subjects struggled with. But despite those pressures, their charges were still unable to conform to the dictates of the day. Clearly they were not mere criminals.
But were they mentally ill? Greenspan and Campbell looked again at their charges and said no. The men they saw were fully functioning, competent, conscientious, empathetic, nondelusional, nonpsychotic – in short, they suffered none of the conditions that people with mental illnesses experienced. Further, the authors were impressed by their gay charges' adaptability to their hostile environments, and they admired their clients' many talents — the very same Nöel Coward-like characteristics which likely brought them to their superiors' attention in the first place:
The homosexual personality is usually intelligent, and frequently above the average. His mental processes do not differ in many respects from those of the normal individual… Evidences of his homosexual constitution are found in his hobbies, artistic interests, pseudosophistry, feeling of intellectual superiority and pursuit of a career. Esthetic interests in art, music, literature, the theater, etc., are particularly common. Dealing in the abstract entices the homosexual mentality, probably more on an emotional than an intellectual basis, and represents a sublimation of his homosexual tendencies. Many dabble in poetry, art, sculpture and drama; a delicate appreciation of colors, fabrics and the arts usually resolves in such occupations as beautician, music teacher, actor, bookkeeper, etc. In the military service we find homosexuals in the capacities of hospital corpsmen, yeomen and chaplain's assistants. In our experience it was unusual for a homosexual not to like music in one form or another.
Consequently, Greenspan and Campbell found huge differences between these well-functioning gay men and those who suffered from genuine mental illnesses:
The psychopath is erratic, impulsive, restless, unreliable and devoid of conscience. He suffers with a poverty of emotion which makes it impossible for him to experience any qualms about his misdeeds or others' misfortunes. The homosexual is the exact antithesis of all this, for we find him conscientious, reliable, well-integrated and abounding in emotional feeling and sincerity. The homosexuals observed in the service have been key men in responsible positions whose loss was acutely felt in their respective departments.

…Both the psychiatric and social status of the invert is becoming increasingly more clear with the advancement of clinical psychiatry, and it is encouraging to note that society is being weaned away from the fallacy that homosexualism is a crime. We are gradually coming to the realization that the homosexual suffers from a regrettable sexual anomaly, but otherwise is a normal, productive individual, who is neither a burden nor a detriment to society.
Sixty-five years later, LGBT servicemembers are still being kicked out of the military, and their losses are still being acutely felt. Some things haven't changed. Not yet, anyway.
But it soon will, because sixty-five years later, we did pass another milestone that Greenspan and Campbell predicted. It was just this year, for the first time in history, that a clear majority of Americans finally determined that LGBT people are normal, productive people who are neither a burden nor a detriment to society.
Progress has been frustratingly slow, hasn't it? Greenspan and Campbell were a whole lifetime ahead of everyone else. It's nice to see the rest of the world finally start to catch up.