Marriage Equality (Partly) Arrives In Britain
Jim Burroway
March 13th, 2014
Today, registrars across England and Wales began accepting declarations of intent to marry from same-sex couples as major portions of the recently enacted same-sex marriage legislation went into effect at midnight. This means that the first weddings taking place in England and Wales will take place on March 29 following the required 15-day waiting period. There are exceptions to that waiting period:
The official guidance states: "The Registrar General can allow a marriage to take place without the normal 15-day notice period where one of the couple is seriously ill and is not expected to recover, and in other urgent cases such as where a person is due to be deployed overseas in the armed forces. Such marriages of same sex couples will be possible from Thursday, 13 March 2014."
They won't however been the first same-sex married couples in England and Wales. Couples who were married overseas got a head start in becoming legal spouses today as their marriages became legally recognized at the stroke of midnight.
Procedures for converting civil partnerships into marriage will be put in place later this year.
Meanwhile, Queen Elizabeth II has given her Royal Assent to Scotland's same-sex marriage law today. Same-sex marriages in Scotland will become legal sometime later this year.
Northern Ireland remains the only corner of the United Kingdom where there has been no movement on marriage equality. This is despite more than half of residents supporting same-sex marriage, with particularly strong support among Catholics.
Northern Ireland allows adoption
Timothy Kincaid
December 14th, 2013
The court ruling came earlier in the year, but now the courts have rejected an appeal by the Health Minister.
In June, the Court of Appeal ruled that the ban based on relationship status was held to discriminate against those in civil partnerships and to breach their human rights.

Northern Ireland was the only part of the United Kingdom where that policy existed.

Now, the law in Northern Ireland is in line with the rest of the UK.

A Department of Health spokesperson said: "Following the Court of Appeal judgement in June 2013, unmarried couples, including same sex couples, and those in a civil partnership may apply to adopt.
Northern Ireland is the only part of the United Kingdom that is not in the process of instituting same-sex marriage.
Northern Ireland narrowly rejects equality
Timothy Kincaid
April 29th, 2013
Northern Ireland leaders in the Assembly have narrowly voted against same-sex marriage today (29 April).

Out of the 97 members of the legislative assembly, 47 voted in favor while 51 voted against.
That's a lot closer than I would have projected. And as Ireland changes its constitution to include equality and as the rest of the United Kingdom enacts civil marriage, soon Northern Ireland will feel the discomfort of fitting nowhere.
Northern Ireland votes no to equality
Timothy Kincaid
October 1st, 2012
Assembly members have rejected a proposal that same-sex couples should have the right to marry.

The motion was proposed by the Green Party and Sinn Fein.

The DUP had tabled a petition of concern ensuring that the motion would have to command a cross-community majority to succeed.

While 45 assembly members voted to back the move, only three in favour were unionists – UUP MLAs Michael Copeland, Danny Kinahan and Basil McCrea.
Northern Ireland's assembly has 108 members.
The Daily Agenda for Friday, January 20
Jim Burroway
January 20th, 2012
TODAY'S AGENDA (Ours):
Launch of "Mayors for the Freedom to Marry": Washington, D.C. Freedom to Marry will hold a press conference today to announce the launch of Mayors for the Freedom to Marry during the U.S. Conference of Mayors meeting in Washington, D.C. More than 75 Republican, Democratic and Independent mayors from across the country have pledged to support marriage equality. The coalition is chaired by mayors Jerry Sanders of San Diego, Thomas Menino of Boston, Michael Bloomberg of New York, and U.S. Conference of Mayors President Antonio Villaraigosa of Los Angeles. The news conference takes place this morning at 10:00 a.m. EST at the Capital Hilton, 1001 16th Street NW in Washington.
TODAY'S AGENDA (Theirs):
The Lepers Among Us: Belfast, Northern Ireland. If you wanted to put on an anti-gay/ex-gay conference, what title could you give it that would be the most offensive title imaginable? "The Lepers Among Us: Homosexuality and the Life of the Church" would have to rank pretty highly in my estimation. That's the title American author Jim Reynolds chose for his self-published book which he somehow believes is a constructive outreach to "believers who struggle with gender identity issues." The title of his 2010 ten book on a similar subject, Why We Don't Shoot the Wounded, is only marginally better. Marginally. But that sets the stage for a two day conference that he is putting on with the Belfast-based ex-gay program CORE Issues, which begins today at 10:00 a.m., with a separate condensed version being held again on Saturday at the Orangefield Presbyterian Church, 464 Castlereagh Rd BT5 68H.
Local LGBT advocates will be protesting the event between 9:30 a.m. and 11:00 a.m. today and Saturday at the conference site. John Doherty, director of the Rainbow Project, told The Belfast Telegraph, "We have a number of issues with the event. Firstly, the name which refers to lepers. Regardless of the organizers' intention, we consider it to be homophobic to the LGB community. And, secondly, we consider the practice of reparative therapy to use methods that are possibly dangerous."
"The Lepers Among Us" will hold a similar conference in London on Friday, January 27 at the Emmanuel Centre, Westminster.
If you know of something that belongs on the agenda, please send it here. Don't forget to include the basics: who, what, when, where, and URL (if available).
And feel free to consider this your open thread for the day. What's happening in your world?
Ex-gay Pickup in N. Ireland
Timothy Kincaid
June 14th, 2011
An ex-gay with the unfortunate name of David Pickup headed off to North Ireland to share his message of recovery. And about 65 people showed up for the seminar, though 50 of them were there to protest. (BBC)
Mr Pickup said people who came to him were "usually distressed".

"I don't cure anybody – The client always determines if there are root causes for homosexuality," he said.

"I don't force anybody or cure anybody – a client naturally spontaneously grows into his authentic heterosexual self."
Rather than try to explain Pickup's methods, I'll let him speak for himself. Here's his video advertisement: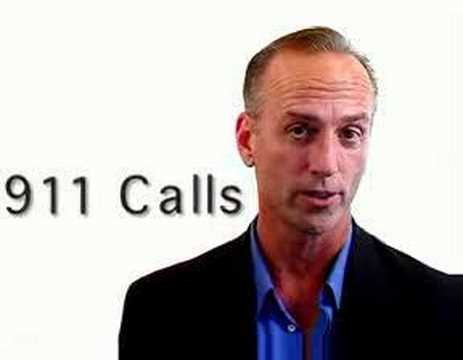 You too can feel your own sense of increasing manhood. Go deep.
hat tip to Ex-Gay Watch. No this is not a parody.
Mrs. Robinson Is an Adulterous Cougar
Jim Burroway
January 7th, 2010
Anti-gay Northern Ireland MP Iris Robinson and wife of Northern Ireland's First Prime Minister Peter Robinson, said in 2008 that homosexuality was worse than pedophilia and that gay people suffered a mental illness that could be "cured." Well now she has recently admitted to some mental troubles herself. At about the same time she made those statements, Robinson was having an affair with a friend who needed "consoling" following a death. What's more, Robinson herself then had a mental breakdown of her own and attempted suicide, and announced in December that she is stepping down from politics.
Now the BBC is reporting that the young lover Mrs. Robinson took up was 19 years old at the time. Robinson was 59, more than three times Kirk McCambley's senior. McCambley now runs a cafe in South Belfast after Robinson encouraged friends to invest in his business. The cafe is located in a visitor's center built by the Castlereagh Borough Council. Robinson is also a member of that council.