NARTH Announces Rebranding Effort
Jim Burroway
August 7th, 2014
The National Association for Research and Therapy of Homosexuality announced yesterday that it will be rebranding itself as the Alliance for Therapeutic Choice and Scientific Integrity (ATCSI), with NARTH functioning as a "separate Insitute" within ATCSI. According to an emailed announcement from NARTH President Christopher Rosik:
In recent years NARTH has been increasingly involved in legal and professional efforts to defend the rights of clients to pursue change-oriented psychological care as well as the rights of licensed mental health professionals to provide such care. In this context, it has been alarming to encounter frequent distortions and omissions pertaining to the scientific record regarding change in sexual orientation and the harms alleged to occur from professional assistance with such change.

In order to respond to these important developments more clearly in our mission, the NARTH board voted in January of this year to create a new organization, titled Alliance for Therapeutic Choice and Scientific Integrity (ATCSI). NARTH will remain and function within ATCSI as a separate Institute that will continue to focus on matters pertaining to the psychological care of clients with unwanted same-sex attractions and behaviors. Nothing in our mission changes, but we anticipate that our outreach will be significantly expanded.
You can see the ATSCI's new web site here. NARTH styles itself a professional organization, but the ATSCI has a specific section for with religious outreach.
Faced with more state legislatures considering bans on change orientation therapy for minors, NARTH has been unsuccessful in its campaigns to stop those drives. Earlier this summer, the U.S. Supreme Court rejected a request from newly-appointed NARTH board member David Pickup to overturn lower court rulings that upheld California's ban on ex-gay therapy for minors. NARTH co-founder Joseph Nicolosi admitted that about half of all clients are teens and they represent a growing customer base. NARTH has been operating for several years on a minuscule shoe-string budget. It's hard to see how this latest move will have much of an impact.
Second Judge Denies Request for Injunction Against California's Ex-Gay Therapy Bill
Jim Burroway
December 4th, 2012
In a second, separate case filed in Federal District Court seeking to block California's ban on Sexual Orientation Change Efforts (SOCE) for minors from taking effect, Judge Kimberly K. Mueller denied (via Scribd) Liberty Counsel's request to issue a preliminary  injunction against the state of California. In Judge Mueller's 44-page ruling denying the request, she reviewed the state legislature's methodology for modifying the proposed law in consultation with the state's licensing mental health organizations which are ultimately responsible for enforcing the ban. She concluded that "the court finds plaintiffs are not likely to prevail on the merits so as to prevail at this stage of the litigation."
This case is David Pickup v Edmund G Brown, which is NARTH and Liberty Counsel's challenge to California's S.B. 1172, which  prohibits California's licensed professionals from providing SOCE for minors. Therapists who violate the ban will be subject to discipline by the professional organization responsible for their licensing. The bill does not prohibit therapists from providing SOCE to adults, nor does it affect unlicensed counsellors, pastors, and other ex-gay therapy providers such as religious-based ex-gay ministries.
David Pickup, who say s he is ex-gay and is now a therapist with NARTH,  has emerged as NARTH's chief spokesman against the new law. Pickup was particularly critical of Exodus International when the evangelical ex-gay organization distanced itself earlier this year from Reparative Therapy, a particular form of SOCE which is rooted in a specific set of unproven theories of sexual orientation. (A particularly cringe-worthy video featuring Pickup explaining his approach to "increasing manhood" can be seen here.)
Earlier today, a different Federal District Judge issued a preliminary injunction (via Scribd) which prevents the state of California from enforcing S.B. 1172 against three plaintiffs who are also seeking to overturn the ban. That injunction however is limited to those three plaintiffs only. Judge William Shubb found that the plaintiffs "are likely to succeed on the merits of their 42 U.S.C. § 1983 claims based on violations of their rights to freedom of speech under the First Amendment."
NY Times and NPR on Exodus International's Change in Direction
Jim Burroway
July 7th, 2012
The New York Times describes the ex-gay movement as being convulsed by Exodus International president Alan Chambers turning away from Reparative Therapy and other forms of Sexual Orientation Change Efforts (SOCE). You can see some of those "convulsions" from NARTH's David Pickup, who claims that "my homosexual feelings began to dissipate and attractions for women grew" as a result of Reparative Therapy. PFOX's Greg Quinlan plays armchair psychologist and says, "I think Mr. Chambers is tired of his own personal struggles, so he's making excuses for them by making sweeping generalizations about others."
And from a theological standpoint, Robert Gagnon has come forward to denounce Chambers's move. And you can always tell when Gagnon gets upset that others don't recognize the sheer genius of his theological insights. (Right Timothy?) He countered Chambers's move with a 35-page response (PDF: 729KB/35 pages!). I'll let you read it. Chambers himself hasn't responded, but in the broken-clock-is-still-right-twice-a-day category, I'll suggest you look at how Exodus former VP Randy Thomas reacts. I've had plenty of disagreements with Thomas on a number of things, but I've always enjoyed his wit. He's in fine form today.
Gagnon's irritation with Exodus is not insignificant. It was only a year ago when Gagnon gave a Wednesday morning plenary talk at the Exodus conference in Ridgecrest, North Carolina, followed by two workshops. It was his first time spelling at Exodus, and I'm guessing it will probably be his last.
NPR's All Things Considered also featured a story in Exodus International yesterday. You can find audio and a write-up here. In this interview, Chambers talks about another of the many reasons for his change in emphasis: "I believe we've been hypocritical. I believe that we have looked at the issue of same-sex attraction differently than we look at anything else." He expanded on this theme during his opening night plenary talk at the Exodus Conference, and it became an interesting topic for an informal Q&A the next day, which I will talk more about next week.
My very short take-away from my own first-hand experience at the conference is this: There really are significant changes afoot at Exodus. And having looked around and engaged in some rather significant conversations in St. Paul, I have come to the conclusion that change is possible at Exodus. But it has been neither instantaneous nor complete. And if it does come about, it will only be after a very long struggle.
Exodus International Drops "Reparative Therapy" Books
Jim Burroway
January 26th, 2012
As further evidence of a possible shift of Exodus International's focus, Warren Throckmorton pointed the removal of books on reparative therapy from Exodus's bookstore. When Throckmorton asked Exodus International president Alan Chambers for comment, he responded:
The reason I removed RT books from Exodus Books is because I don't agree with using this research as a means to say that "this" is how homosexuality always develops, "this" is the primary means in which to deal with it and this is "the" outcome you can expect.  Too, Exodus, as a whole, is not a scientific or psychological organization…we are a discipleship ministry and that is where I think our strength is and energy should be focused.
This comes two weeks after Chambers told an audience of gay Christians that "the majority of people that I have met, and I would say the majority meaning 99.9% of them, have not experienced a change in their orientation or have gotten to a place where they could say that they could never be tempted or are not tempted in some way or experience some level of same-sex attraction."
Before we jump to conclusions here, it is important to step back and unpack this a bit to understand what is happening. When most people think of the phrase "reparative therapy," it is generally assumed that what is being "repaired" is a person's sexual orientation. But clinically, that's not what is meant by "reparative therapy". Reparative Therapy is a very specific term which describes just one particular type of therapy out of a large array of therapies aimed at changing sexual orientation. Reparative Therapy in particular derives its name from the theoretical underpinnings of this particular form of therapy, which is based on the assumption that gay men become gay because they suffered a "masculine deficit" due to the failure to form a healthy bond with their fathers. That "masculine deficit" sets up a "reparative drive" in the son. That "reparative drive" is defined as the son's impulse to "repair" that masculine deficit by his seeking out relationships with other men. As Joseph Nicolosi suscinctly sums it up: "We advise fathers, if you don't hug your sons, some other man will." Reparative Therapy, therefore, is aimed at addressing that "reparative drive" by ostensibly increasing the client's self-perception as a male and reframing the boundaries of his relationships with other men.
Reparative Therapy, strictly speaking depends on one single theory of male homosexuality, and it is quite rigid on that point. This is why we here at BTB do not use the phrase "reparative therapy" as a generic term for sexual orientation change therapies. We use the term only when we are talking about this particular form of therapy intended to address the theorized "reparative drive."
While Reparative Therapy does not describe just any form of sexual orientation change therapy, it is a central focus, almost to the point of being the exclusive focus, of the National Association for Research and Therapy of Homosexuality (NARTH), an organization which was co-founded by Nicolosi. He is not only known as "the father of Reparative Therapy," but he literally wrote the book on it (see Reparative Therapy of Male Homosexuality: A New Clinical Approach
). Although Reparative Theory doesn't represent NARTH's official position on sexual orientation development (officially, NARTH has none), it is nevertheless the predominant assumption behind much of NARTH's literature and web site, and it is also fervently embraced by much of NARTH's membership.
In contrast, Exodus's official statement regarding Reparative Therapy reads:
Reparative Therapy is a specialized counseling approach that focuses on resolving relational deficits and/or trauma believed to be a contributing factor in the development of same-sex attraction.  Exodus International believes that Reparative Therapy can be a beneficial tool.  Exodus International is not a clinical facility but does affiliate, within the Exodus Professional Counselor Network, with licensed therapists.  A minority of these professionals may ascribe to some aspects of Reparative Therapy.

Reparative Therapy has been beneficial to some within our network therefore Exodus does provide limited referrals to a select and small group of independent and licensed Christian professionals who offer this resource.
By removing Reparative Therapy books from Exodus's bookstore, Chambers has now signaled something of a dissatisfaction with RT's underlying assumption that the reparative drive is the only explanation for sexual orientation development. This is not a new position for Chambers. In fact, it's not even new for him to consider the possibility that biology can play a part. When I attended the annual Exodus conference in Irvine in June 2007, I heard him challenge his audience to consider the possibility that there may be a biological basis for homosexuality. I don't have the exact quote with me, but I do recall that he then went on to challenge his audience to remain committed to living according to what he considered to be "God's best" for them (i.e. a life of celibacy or sexual monogamy with another person of the opposite sex in marriage) regardless of whatever sort of biological errors (my words, not his) may have occurred.
This, of course, is anathema at NARTH. But seen in the overall context of the past half-decade at least, Chambers's recent moves do not represent a dramatic departure for Exodus. Exodus was always more ministry than psychology, and it appears that Chambers is moving to sharpen the organization's focus toward the former and away from the latter. But those moves may signal a growing split between Exodus and NARTH (which bills itself as a "scientific" organization), both in approach and tone. That change hasn't gone unnoticed at NARTH. As evidence, Throckmorton points to an article by David Pickup, who frequently presents at NARTH's convention and who runs NARTH's private Facebook page. Pickup blasts Exodus for deemphasizing Reparative Therapy:
In my experience, Exodus has, quite unintentionally for the last 20 years, failed to understand and effectively deal with the actual root causes of homosexuality and what leads to authentic change. I laud their willingness to admit their naiveté', but I do not see anything so far that indicates they now truly understand the psychological, developmentally-based causes of homosexuality or what produces real change.

…If Chambers and Exodus do want to truly understand the nature of homosexuality, then they should be open to understanding the psychological underpinnings of these issues and start to recommending qualified therapists who are experts at facilitating significant change. If not, then Exodus will fall into deeper controversy than they are in already. They will be reduced to the myopic ministry of simply helping people to deal with their homosexuality through behavioral changes, which, by the way, reflects the American Psychological Association's belief about Reparative Therapy: that real change is not possible and people may be helped only in the sense of conforming their behavior to reflect their religious beliefs. In short, Exodus will eventually lose even more effectiveness and begin to flounder.
For an idea of how Pickup addressed his reparative drive, check out this video.
So what does all of this mean? It's hard to tell at this point. Exodus may not sell books on Reparative Therapy, yet a number of reparative therapists are a part of the Exodus referral network. Chambers may acknowledged that "99.9%" of people don't change their sexual orientation, but the Exodus website says otherwise, and even dangles out there the carrot of marriage:
Exodus affirms reorientation of same sex attraction is possible. This is a process, which begins with motivation to, and self-determination to change based upon a personal relationship with Jesus Christ. We facilitate resources for this process through our member ministries, other established networks and the Church. The key outcome of this is measured by a growing capacity to turn away from temptations, a reconciling of ones identity with Jesus Christ, being transformed into His image. This enables growth towards Godly heterosexuality. Exodus recognizes that a lifelong and healthy marriage as well as a Godly single life are good indicators of this transformation. [Emphasis mine]
But it does look like there have been some nips and tucks in other areas which may reflect Exodus's increasing autonomy from Focus and NARTH. For example, in 2007 I attended Love Won Out, Exodus's traveling infomercial for ex-gay ministries, which featured a detailed exposition of Reparative Theory as the only significant explanation for male homosexuality. The lecture was delivered by Nicolosi, who spent about an hour making the case first thing in the morning. When Nicolosi left LWO a year later, his place on the schedule was taken by former Exodus president Joe Dallas, who delivered Nicolosi's talk on Reparative Therapy with only a few minor changes here and there. That was when LWO was a joint venture between Exodus and Focus On the Family. Beginning in 2010, Focus bowed out and LWO became an exclusively Exodus project. Since then, the published agenda for LWO has changed drastically. I can only assume that the changes reflect a change in Exodus's emphasis, but I can't be certain from this vantage point. I guess this means I'll have to book a flight and attend another conference to get caught up to date.
Ex-gay Pickup in N. Ireland
Timothy Kincaid
June 14th, 2011
An ex-gay with the unfortunate name of David Pickup headed off to North Ireland to share his message of recovery. And about 65 people showed up for the seminar, though 50 of them were there to protest. (BBC)
Mr Pickup said people who came to him were "usually distressed".

"I don't cure anybody – The client always determines if there are root causes for homosexuality," he said.

"I don't force anybody or cure anybody – a client naturally spontaneously grows into his authentic heterosexual self."
Rather than try to explain Pickup's methods, I'll let him speak for himself. Here's his video advertisement: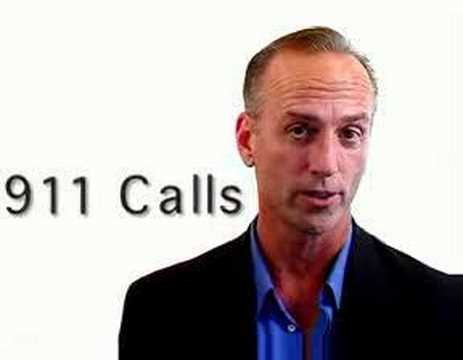 You too can feel your own sense of increasing manhood. Go deep.
hat tip to Ex-Gay Watch. No this is not a parody.