NARTH Announces Rebranding Effort
Jim Burroway
August 7th, 2014
The National Association for Research and Therapy of Homosexuality announced yesterday that it will be rebranding itself as the Alliance for Therapeutic Choice and Scientific Integrity (ATCSI), with NARTH functioning as a "separate Insitute" within ATCSI. According to an emailed announcement from NARTH President Christopher Rosik:
In recent years NARTH has been increasingly involved in legal and professional efforts to defend the rights of clients to pursue change-oriented psychological care as well as the rights of licensed mental health professionals to provide such care. In this context, it has been alarming to encounter frequent distortions and omissions pertaining to the scientific record regarding change in sexual orientation and the harms alleged to occur from professional assistance with such change.

In order to respond to these important developments more clearly in our mission, the NARTH board voted in January of this year to create a new organization, titled Alliance for Therapeutic Choice and Scientific Integrity (ATCSI). NARTH will remain and function within ATCSI as a separate Institute that will continue to focus on matters pertaining to the psychological care of clients with unwanted same-sex attractions and behaviors. Nothing in our mission changes, but we anticipate that our outreach will be significantly expanded.
You can see the ATSCI's new web site here. NARTH styles itself a professional organization, but the ATSCI has a specific section for with religious outreach.
Faced with more state legislatures considering bans on change orientation therapy for minors, NARTH has been unsuccessful in its campaigns to stop those drives. Earlier this summer, the U.S. Supreme Court rejected a request from newly-appointed NARTH board member David Pickup to overturn lower court rulings that upheld California's ban on ex-gay therapy for minors. NARTH co-founder Joseph Nicolosi admitted that about half of all clients are teens and they represent a growing customer base. NARTH has been operating for several years on a minuscule shoe-string budget. It's hard to see how this latest move will have much of an impact.
Supreme Court Declines to Review California's Conversion Therapy Ban
Jim Burroway
June 30th, 2014
In other less-talked about Supreme Court news today, the high court declined to hear an appeal challenging California's ban on sexual orientation change therapy for minors. This leaves in place a Ninth Circuit Court of Appeals ruling stating that the state of California had a legitimate interest in banning professional treatments that were considered harmful. As is customary, the Supreme Court didn't give a reason for declining the appeal.
While California's converstion therapy ban prohibits licensed professionals from providing change orientation therapy to minors, it does not apply to unlicensed religious-based ex-gay ministries, nor does it prohibit licensed professionals from providing sexual orientation change therapy to adults. Nevertheless, it's likely to have a serious financial effect on licensed providers. In 2012, Joseph Nicolosi, co-founder of the National Association for Research and Therapy of Homosexuality (NARTH) which bills itself as the professional arm of the ex-gay movement, admitted that about half of all NARTH clients are teens. NARTH, which had appealed the case to the Supreme Court with the help of Liberty Counsel, has not yet issued a statement responding to the Supreme Court's refusal to hear their case. Liberty Counsel's Mat Staver issued a statement however that is about as nasty as it gets:
I am deeply saddened for the families we represent and for the thousands of children that our professional clients counsel, many of whom developed these unwanted attractions because of abuse of a pedophile. …These children have been victimized twice –  first by the likes of Jerry Sandusky, and second by legislators and judges who have essentially barged into their private therapy rooms and told them that they must pursue their unwanted and dangerous same-sex sexual attractions and behavior.
Mormon Ex-gay Ministries Merge
Jim Burroway
January 3rd, 2014
The Salt Lake Tribune is reporting this morning that Evergreen International, the predominant Mormon ex-gay group founded in 1989, has merged with North Star International, a newer LDS-affiliated group:
Combining the two groups, organizers say, will create "the largest single faith-based ministry organization for Latter-day Saints who experience same-sex attraction or gender-identity incongruence and will also provide increased access to resources for church leaders, parents, family and friends."

The scale and scope of the challenges facing this community "can sometimes be overwhelming," North Star board chairman Jeff Bennion writes in a news release, "which is why I am thrilled that so many of the strong and experienced associates of Evergreen will be standing even more unitedly with us."
Part of the "overwhelming" scale and scope of the challenges is undoubtedly the growing acceptance of LGBT people in society overall, including within the LDS church's membership. Church officials have acknowledged that many congregations have experienced deep divisions in the wake of the church's heavy involvement in California's Prop 8 campaign. The church has taken several steps to try to soften its public image since the divisive 2008 campaign. In recent weeks, Utah has become the seventeenth state to offer marriage equality for same sex couples following a ruling by a federal district judge striking down the state's ban on same sex marriage as unconstitutional.
The Tribune reports that Evergreen President David Pruden will not be joining North Star, but will remain in his role as Executive Director of the National Association for Research and Therapy of Homosexuality (NARTH), which is ostensibly the "secular" arm of the ex-gay movement. Evergreen board chair Preston Dahlgren will become a member of North Star's board.
This move is the latest in a larger re-alignment within the ex-gay movement. Nearly two years ago, Exodus International president Alan Chambers after Chambers acknowledged that "99.9%" of ex-gay ministry members "have not experienced a change in their orientation," disavowed the particular form of sexual orientation change therapy known as Reparative Therapy, and acknowledged that gay Christians can enter heaven. Exodus, a predominantly Evangelical-based organization, was the largest ex-gay organization in the U.S. at the time of Chambers's statements. Over the next year and a half, Exodus struggled to find a new direction within the ex-gay movement before finally announcing its closure at its final conference last June. A newer organization, Restored Hope Network, comprised of more hard core elements of the former Exodus network, has formed in an attempt to claim Exodus' role in the ex-gay movement.
In contrast to Restored Hope Network, North Star International appears to be taking a softer approach to the question of whether change in sexual orientation is possible:
As to the question of changing or diminishing sexual orientation, North Star takes no position, says the group's newly named president, Ty Mansfield.

"If someone had a positive experience with reparative therapy or change, we are OK with them sharing that," says Mansfield, a marriage and family therapist in Provo. "If they had a negative experience, they can share that, too."

…This approach "is more consistent with national positions by the American Psychological Association that change is not possible and reparative therapy is not effective," says Richard Ferre, an adjunct psychiatry professor at the University of Utah. "The group is still trying to provide a support for Mormon gays to maintain their connections with their religion."
The Evergreen International web site is "being rebuilt" and provides visitors with a link to SameSexAttraction.org. North Star International, which was founded in 2006, has a lengthy announcement on its web site.
BBC Airs Stephen Fry's "Out There," Explores Ex-Gay Therapy
Jim Burroway
October 15th, 2013
Stephen Fry's two-part special "Out There," in the works for at least a couple of years, premiered last night on BBC2. Sadly, only a few clips are available in North American. "Out There," as the name compactly describes, explores what it's like to be "out" there — "there" being mostly outside of the United Kingdom. One segment brings Fry to the United States, where he investigates the ex-gay movement with interviews with NARTH co-founder Joseph Nicolosi and BTB's Daniel Gonzales (and his cool mom).
Part one also featured Fry's trip to Uganda. Part two, which airs Wednesday, explores life in Brazil, Russia and India.
Ninth Circuit Court Upholds California's Gay Therapy Ban for Minors
Jim Burroway
August 29th, 2013
The Ninth Circuit Court of Appeals has upheld California's law banning licensed profesionals from providing Sexual Orientation Change Efforts (SOCE) to minors. The critical point during oral arguments before the court was whether the ban infringes on therapists' free speech rights or regulates professional conduct. In the unanimous decision by Chief Judge Alex Kozinski and Circuit Judges Susan P. Graber and Margan Christien, the court settled on the latter.
In the opinion written by Judge Graber, the court began by describing what the law, known as SB 1771, does and does not do (PDF: 171KB/36 pages):
Importantly, SB 1172 does not do any of the following:

Prevent mental health providers from communicating with the public about SOCE
Prevent mental health providers from expressing their views to patients, whether children or adults, about SOCE, homosexuality, or any other topic
Prevent mental health providers from recommending SOCE to patients, whether children or adults
Prevent mental health providers from administering SOCE to any person who is 18 years of age or older
Prevent mental health providers from referring minors to unlicensed counselors, such as religious leaders
Prevent unlicensed providers, such as religious leaders, from administering SOCE to children or adults
Prevent minors from seeking SOCE from mental health providers in other states

Instead, SB 1172 does just one thing: it requires licensed mental health providers in California who wish to engage in "practices . . . that seek to change a [minor's] sexual orientation" either to wait until the minor turns 18 or be subject to professional discipline. Thus, SB 1172 regulates the provision of medical treatment, but leaves mental health providers free to discuss or recommend treatment and to express their views on any topic.
The court drew on several precedents, including a case involving unlicensed psychoanalysts, who had claimed that being sanctioned by the state for being unlicensed amounted to an infringement on their free speech rights because, after all, they were only talking in their counseling sessions. Prior courts held that "communication that occurs during psychoanalysis is entitled to constitutional protection, but it is not immune from regulation." The court also drew on another case in which a doctor's prescribing privileges were beign revoked because he recommended medical marijuana for his patient. That court drew a distinction between the doctor's recommendation — a discussion that occured in the office — and the doctor's prescribing it — which had not occurred — in its ruling in the doctor's favor. Based on those two cases:
We distill the following relevant principles from NAAP and Conant: (1) doctor-patient communications about medical treatment receive substantial First Amendment protection, but the government has more leeway to regulate the conduct necessary to administering treatment itself; (2) psychotherapists are not entitled to special First Amendment protection merely because the mechanism used to deliver mental health treatment is the spoken word; and (3)
nevertheless, communication that occurs during psychotherapy does receive some constitutional protection, but it is not immune from regulation.
The only remaining question before this court, then, was "whether or how the First Amendment applies to the regulation of specific mental health treatments." The court chose to approach that question by "view(ing) this issue along a continuum." At one end is where a professional is speaking publicly as an advocate. At that end, First Amendment protections are at their greatest. But moving toward a middle ground are laws which require doctors to "disclose truthful, nonmisleading information to patients about certain risks of abortion." In that setting, a previous court had found that "the physician's First Amendment rights not to speak are implicated, but only as part of the practice of medicine, subject to reasonable licensing and regulation by the State." (Emphasis in the original.) Also, doctors do not enjoy First Amendment protections for giving negligent medical advice to their patients:
Thus, the First Amendment tolerates a substantial amount of speech regulation within the professional-client relationship that it would not tolerate outside of it. And that toleration makes sense: When professionals, by means of their state-issued licenses, form relationships with clients, the purpose of those relationships is to advance the welfare of the clients, rather than to contribute to public debate.
The far end of the court's continuum is in the regulation of professional conduct, were that conduct is the provision of a medical service, even if that service is in the form of speech.
Most, if not all, medical treatment requires speech, but that fact does not give rise to a First Amendment claim when the state bans a particular treatment. When a drug is banned, for example, a doctor who treats patients with that drug does not have a First Amendment right to speak the words necessary to provide or administer the banned drug. …

Senate Bill 1172 regulates conduct. It bans a form of medical treatment for minors; it does nothing to prevent licensed therapists from discussing the pros and cons of SOCE with their patients. Senate Bill 1172 merely prohibits licensed mental health providers from engaging in SOCE with minors.
Moving from First Amendment considerations, the court then ruled that California's legislature had a rational basis for regulating SOCE for minors, that SB 1172 is not unconstitutionaly vague or overly broad, and that it does not infringe on parents' fundamental rights to determine the care their children would recieve:
We are unaware of any case that specifically addresses whether a parent's fundamental rights encompass the right to choose for a child a particular type of provider for a particular treatment that the state has deemed harmful, but courts that have considered whether patients have the right to choose specific treatments for themselves have concluded that they do not.

…[T]o recognize the right Plaintiffs assert would be to compel the California legislature, in shaping its regulation of mental health providers, to accept Plaintiffs' personal views of what therapy is safe and effective for minors. The aforementioned cases lead us to conclude that the fundamental rights of parents do not include the right to choose a specific type of provider for a specific medical or mental health treatment that the state has reasonably deemed harmful.

Therefore, SB 1172 does not infringe on the fundamental rights of parents.
The Ninth's ruling settled two conficting lower-court rulings. In one case brought by the PAcific Justice Institute on behalf of two NARTH-associated therapists and a student who claimed to have benefited from SOCE, the lower court granted a very limited preliminary injunction against the state of California from enforcing the law. In a second case brought by Liberty Counsel on behalf of NARTH member David Pickup and backed by NARTH, the lower court denied their petition for an injunction.
NARTH has issued a statement saying that it plans to appeal the Ninth Circuit's ruling:
At a time when adolescents who experience themselves as being the wrong biological sex are allowed to pursue sexual reassignment surgery, licensed therapists who are willing to assist youth with unwanted same-sex attraction and behaviors will be prohibited from even talking to minors in a manner that could be construed as promoting the pursuit of change.

Politicians and non-elected judges have seen fit to approve of such encroachments on personal and professional freedoms in spite of the fact that the American Psychological Association admits the exact causes of same-sex attractions are not known, virtually no research exists directly addressing the modification of same-sex behaviors and attractions with minors, and the prevalence of harm from such change efforts is unknown and has therefore not been established as being any greater than the rates of harm documented for psychotherapy in general. Furthermore, much research has documented that fluidity in sexual attractions and identity often occurs naturally and is particularly pronounced in adolescence and early adulthood, which suggests the viability of therapeutic change efforts for some youth.

These facts make it clear that science is not at the forefront of this effort to restrict freedoms. If that were the case, gaps in our knowledge of this area would be addressed through a bipartisan program of research, not by the heavy hand of government squelching professional practice in order to appease powerful interests of activists within professional associations and lobbying groups. NARTH sincerely hopes that these crucial facts will be considered by a more receptive judicial audience in the future.
NARTH Loses Tax Exempt Status
Jim Burroway
March 12th, 2013
Warren Throckmorton reports that the National Association for Research and Therapy of Homosexuality (NARTH) has had its tax exempt status revoked by the Internal Revenue Service after failing to file IRS-990 forms for the last three consecutive years. Throckmorton discovered the notice on the IRS web site, which truncates NARTH's name but identifies NARTH by its Employer Identification Number, which matches the number NARTH listed on its 2009 filing.
NARTH's most recent IRS-990 form for 2009 (via guidestar.org, registration required) indicates that the organization's total revenue was $137,143, and expenses were $166,835. It closed the year with a loss of $29,692 and net assets of only $25,852. Only one person, vice president of operations David Pruden, is listed as drawing a salary of $16,500 for 15 hours per week of work, plus $900 in expenses. When I attended the NARTH convention in Phoenix in 2011, the organization's dire financial situation was a major topic of conversation, particularly when discussing limitations on current projects and ideas for future ones.
Which I think is an important takeaway here, and it's one that I've repeated often. A lot of people dismiss anti-gay activists by saying that if the "cash cow" dies, then they will move on to something else more lucrative. It's my observation however that this misconception couldn't be further from the truth. These people are true believers, and they will do what they're doing even if it doesn't earn them a red cent. NARTH is Exhibit A, but they are far from being the only example, or even a rare one.
By the way, good luck trying to figure out whether NARTH is a tax exempt organization. Its donation page is silent on the issue, but Throckmorton found this membership page which suggests donations are tax deductible.
Another Researcher Denounces Nicolosi's Misuse of Research
Jim Burroway
February 15th, 2013
BTB reader Jack Flanagan is freelance writer living in London, who writes about LGBT issues from a psychological and clinical perspective, and also on classical music and the London scene. He is voluntary press officer for the UK Gender and Sexual Diversity organisation Pink Therapy. A few weeks ago, he contacted me  with the news that another researcher had learned that NARTH founder Joseph Nicolosi was misusing his research in a recent book. In this guest post, Flanagan describes what he learned since then.
Reparative therapy advocate and founder of NARTH (National Association for Research & Therapy of Homosexuality), Joseph Nicolosi, has made false claims that well-respected scientists are on his side, supporting the idea that homosexuality is a disorder.
The mistake was discovered in late 2012 by therapist, Dominic Davies, of the UK sexual and gender diversity organization Pink Therapy. He was alarmed to find Allan Schore's named referenced in Nicolosi's book, Shame and Attachment Loss: The Practical Work of Reparative Therapy
. Within the book, Nicolosi states "I would also like to express my deep gratitude for the assistance of Alan Schore, Ph.D.", and references Schore throughout the book.
In response to an email, Schore replied that he was "disturbed" by Nicolosi's incorrect interpretation of the research, and there is "no neuropsychological research" that justifies the book, or what Nicolosi is doing.
"All kinds of people are using my work for various reasons, including bolstering their own theories, and there is nothing I can do about that. In the pages you sent Nicolosi is grafting my shame and attachment models on to gender identity disorders, something I have never even written about."
In a press release (PDF: 117KB/2 pages) from Pink Therapy, Dominic Davies said "This is a most odious cosying up by Nicolosi, who has sunk to new depths in distorting the work of one of the world's most respected neuropsychologists in furthering NARTH's agenda to pathologise gay people and it's attempt to cure them. It is important to Pink Therapy to clear the name of Dr Schore, whose work may have been contaminated by this erroneous assertion."
This is the latest in a series of attempts Nicolosi and his associates have made to justify Reparative therapy, or in the insistence that homosexuality is a disease. Lisa Diamond, who appeared on the Respect my Research website, also saw her research in sexual fluidity entirely corrupted in order to insist that homosexuality was in some way pathological (despite her best attempts to prevent it).
Schore also responded that he didn't consider the book an issue, given that it was unlikely to sell. However, the danger of research like this is that it may convince people who are not scientifically literate that there is research that suggest being gay is 'wrong'. In fact, informal reviews of the book (for example, on Amazon) are in many places written by earnest teenagers desperate to change their sexuality. Books like these, and the work of Nicolosi, convince them that that is, not only a option, but is recommended.
There is no major psychological institution in the world that considers homosexuality to be a disorder: the APA and the main British psychological institutions openly oppose reparative therapy (although this has been a development as recent as January, for the British Psychological Society). Despite this strong insistence that homosexuality is not a disorder, however, many clinicians will offer to treat or refer patients who want to change their sexuality.
So while it's true that, mostly, Nicolosi's new book and tainted research will fly under the radar, it shouldn't be allowed to do so unmolested. What should be made clear to clinicians, parents and children, is what the science says: there is nothing wrong with homosexuals.
Update by Jim B.: Dr. Allan Schore is on the clinical faculty of the Department of Psychiatry and Biobehavioral Sciences, UCLA David Geffen School of Medicine, and at the UCLA Center for Culture, Brain, and Development. He is the author of Affect Regulation and the Origin of the Self
, which was first published in 1994 and is now in its eleventh printing. He also wrote Affect Dysregulation and Disorders of the Self
and Affect Regulation and the Repair of the Self
, a two-volume set published in 2003. He is also either a reviewer or on the editorial staff of twenty-seven journals.
NARTH Counselor Admits Failure in Changing Sexual Orientation, Blames Patient, Sues California for the Right to Try Again
Jim Burroway
January 25th, 2013
The American Medical Association's publication American Medical News has a very good article about efforts in California and New Jersey to regulate Sexual Orientation Change Efforts (SOCE). The article opens with a vignette about a patient who has undergone SOCE, failed to change his sexual orientation (predictably), and now has to come to terms with that failure:
After attending a religious-based therapy six times a week and experiencing no change in his sexuality, the patient was left feeling ashamed, depressed and suicidal, Dr. Drescher said.

"I felt sad[ness] and also anger, because sometimes a therapist would say things that were very hurtful to the patient," said Dr. Drescher, an author and medical expert on gay conversion therapy. He also is president of the Group for the Advancement of Psychiatry, a think tank that analyzes issues in the field of psychiatry. "It's distressing when you see professionals, regardless if they are well-meaning or otherwise, deliver intentional or inadvertent harm to a patient."
For an example of just what kind of harmful statements, the article points to Psychiatrist Anthony Duk,  who is a plaintiff in one of the lawsuits challenging California's ban on SOCE for minors:
"With this bill, what's really at stake is the definition of masculinity as well as the entire basis of civilization," he said. "When men don't act like men, you have a breakdown of traditional family roles and weakening of the entire human race."

Dr. Duk said he sees about three patients a year who he said need help fighting same-sex attractions. His treatment of such patients has not resulted in the desired outcomes, he said.

"I was not successful with the ones I had because they did not stay long enough," he said. "The major factor is whether the patient really wants to heal. The ones who want to get better, those are the ones" able to change.
What you will notice is 1) Duk has been unsuccessful in trying to change the sexual orientation of his patients 2) he blames them for their failures, and 3) he wants the State of California to allow him to continue to inflict this same harm onto others — I guess in the vain hope that some day he might get it right?
Second Judge Denies Request for Injunction Against California's Ex-Gay Therapy Bill
Jim Burroway
December 4th, 2012
In a second, separate case filed in Federal District Court seeking to block California's ban on Sexual Orientation Change Efforts (SOCE) for minors from taking effect, Judge Kimberly K. Mueller denied (via Scribd) Liberty Counsel's request to issue a preliminary  injunction against the state of California. In Judge Mueller's 44-page ruling denying the request, she reviewed the state legislature's methodology for modifying the proposed law in consultation with the state's licensing mental health organizations which are ultimately responsible for enforcing the ban. She concluded that "the court finds plaintiffs are not likely to prevail on the merits so as to prevail at this stage of the litigation."
This case is David Pickup v Edmund G Brown, which is NARTH and Liberty Counsel's challenge to California's S.B. 1172, which  prohibits California's licensed professionals from providing SOCE for minors. Therapists who violate the ban will be subject to discipline by the professional organization responsible for their licensing. The bill does not prohibit therapists from providing SOCE to adults, nor does it affect unlicensed counsellors, pastors, and other ex-gay therapy providers such as religious-based ex-gay ministries.
David Pickup, who say s he is ex-gay and is now a therapist with NARTH,  has emerged as NARTH's chief spokesman against the new law. Pickup was particularly critical of Exodus International when the evangelical ex-gay organization distanced itself earlier this year from Reparative Therapy, a particular form of SOCE which is rooted in a specific set of unproven theories of sexual orientation. (A particularly cringe-worthy video featuring Pickup explaining his approach to "increasing manhood" can be seen here.)
Earlier today, a different Federal District Judge issued a preliminary injunction (via Scribd) which prevents the state of California from enforcing S.B. 1172 against three plaintiffs who are also seeking to overturn the ban. That injunction however is limited to those three plaintiffs only. Judge William Shubb found that the plaintiffs "are likely to succeed on the merits of their 42 U.S.C. § 1983 claims based on violations of their rights to freedom of speech under the First Amendment."
NARTH: Half of Clients are Teens
Jim Burroway
October 16th, 2012
Positive Alternatives to Homosexuality (PATH), a coalition of organizations which promote ex-gay therapy, has launched a new web site called "Voices of Change" (warning: A noisy video autoplays when the site is loaded). The web site appears to have been launched in response to California's ban on licensed therapists providing Sexual Orientation Change Efforts (SOCE) to minors under the age of eighteen. Legislators in New Jersey and Pennsylvania are now planning to introduce similar legislation in their states.
In one video posted on Voices of Change, Joseph Nicolosi, co-founder and former president of the National Association for Research and Therapy of Homosexuality (NARTH) discloses that half of all clients are teenagers and represent a growing customer base: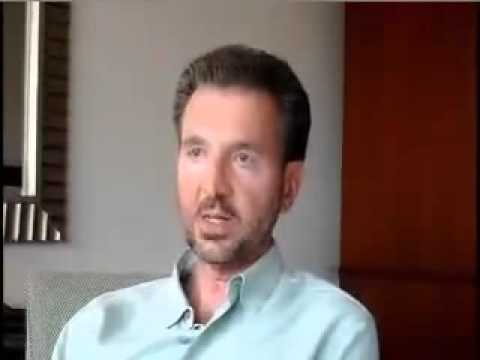 Nicolosi: We are getting more an more teenagers coming to our clinic. Years ago when I did this work, the average age of our clients were late 20's and early 30's…Today, I would say that 50-percent of the clients at our clinic, and we have 135 ongoing cases a week. We have seven therapists that only deal with homosexuality. Fifty percent are teenagers.
NARTH, Liberty Counsel to Challenge California's Ex-Gay Ban for Minors in Court
Jim Burroway
October 1st, 2012
The National Association for Research and Therapy of Homosexuality (NARTH) has just sent an email blast by president Christopher Rosik, announcing that they fight California's new ban on licensed therapists providing Sexual Orientation Change Efforts (SOCE) to minors:
NARTH is saddened but not surprised by this unprecedented legislative intrusion and will lend its full support to the legal efforts to overturn it. California citizens and especially parents should know the indifference that supporters of this bill have toward their freedom of choice, as reflected in Senator Lieu's recent acknowledgement that, "The attack on parental rights is exactly the whole point of the bill…" The Senator went on to equate the harms to minors of smoking and alcohol abuse, which have been documented over decades of research, with the reported harms of sexual orientation change efforts, the prevalence of which the American Psychological Association admits we have no way of knowing.
 
Anecdotal stories of harm are no basis from which to ban an entire form of psychological care. If they were, the psychological professions would be completely out of business. We fully anticipate that activist groups like Equality California will be back next year to see what further erosions of parental rights and professional judgment politicians and mental health associations will authorize in California and other states. Counselors adhering to traditional values cannot be blamed for wondering what other practices disliked by these activists are going to be targeted as "unprofessional conduct" in the future, particularly in states that have legalized same-sex marriage.
The non-sequiter about same-sex marriage is puzzling. California currently prohibits same-sex marraige. NARTH will join forces with Mat Staver of Liberty Counsel in challenging the California law in court.
"We are filing on behalf of mental health professionals who find themselves in a catch-22," Staver said.  Therapists have an ethical obligation to help clients deal with conflict. If a client is experiencing conflict between religious beliefs and same-sex attractions and wants to prioritize those beliefs over such attractions, the counselor is ethically obligated to directly help or refer for help. Under this law, the counselor will be forced to disregard the client's religious beliefs or change them. "This bill and the ethical codes of all of the licensing boards in California are on an inevitable collision course," Staver said. "The licenses of countless mental health professionals hang in the balance."
Therapists also have an ethical obligation to provide effective treatment. There is, to date, no evidence (PDF: 816KB/138 pages) that SOCE is or has been effective in changing sexual orientation, making it, essentially, the Laetrile of the social sciences.
Nicolosi Recommended Using Gay Porn As Therapy at 2010 Exodus Conference
Jim Burroway
July 24th, 2012
Last winter, Exodus International began the process of erasins all references to NARTH and Reparative from its web site with the removal of RT books from its online book store. In June, Exodus issued a formal statement saying, "As an organization, we do not subscribe to therapies that make changing sexual orientation a main focus or goal." Since then, Exodus president Alan Chambers has explained that he was moving Exodus away from RT because, as he briefly explained during the opening night plenary sessions, "I feel like so often in that line of work or in that field of work, we have said, this is what causes homosexuality, this is how you deal with it, and this is what your outcome will be if you do everything right. And I don't think that's fair."
This is his main objection to RT, but it's not the only one. During a Q&A session at the 2012 conference in St. Paul, Chambers disclosed, briefly, that Nicolosi, who had been a regular speaker at previous Exodus conferences, wanted to present a workshop in which he would discuss the use of pornographic materials to lessen same-sex attraction through a controversial therapy known as Eye Movement Desensitization and Reprocessing (EMDR). As Chambers explained, recommending the use of porn was a line that Exodus, an explicitly Evangelical Christian organization, would not cross. Exodus refused to accept Nicolosi's workshop proposal for 2010. Warren Throckmorton obtained a copy of that proposal:
Gay Pornography as a Therapeutic Tool
Reparative Therapists have recently developed a therapeutic technique utilizing gay pornographic images to expose deeper emotional needs beneath mere sexual arousal. While many clients have been told that their homosexuality is a defense against emotional needs, this technique offers "experiential knowing" resulting from personal experience. The result is a diminishment of pornographic appeal and movement toward resolving deeper conflicts.

For men and leaders.
Despite Exodus refusal of that proposed workshop, Nicolosi conducted two other workshops at the 2010 conference, "Preceding Scenario to Homosexual Enactment," and "Identifying your Shame Based Self Statement." Throckmorton obtained audio from one of those workshops (he doesn't say which one), in which Nicolosi, despite Exodus's ban, recommends using gay porn as part of EMDR therapy: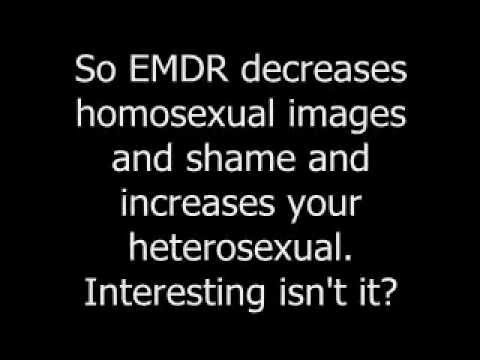 Chambers briefly mentioned this during a recent interview on MSNBC's Hardball, but the guest host failed to pick up and follow through on it. Nicolosi had written a letter to Chambers (it's now posted on Facebook) denying that he recommended using porn, but this audio supports Chambers's version of events. Nicolosi did not appear at the 2011 or 2012 conference, and I noticed that his books were not available at the conference bookstore in 2012.
NY Times and NPR on Exodus International's Change in Direction
Jim Burroway
July 7th, 2012
The New York Times describes the ex-gay movement as being convulsed by Exodus International president Alan Chambers turning away from Reparative Therapy and other forms of Sexual Orientation Change Efforts (SOCE). You can see some of those "convulsions" from NARTH's David Pickup, who claims that "my homosexual feelings began to dissipate and attractions for women grew" as a result of Reparative Therapy. PFOX's Greg Quinlan plays armchair psychologist and says, "I think Mr. Chambers is tired of his own personal struggles, so he's making excuses for them by making sweeping generalizations about others."
And from a theological standpoint, Robert Gagnon has come forward to denounce Chambers's move. And you can always tell when Gagnon gets upset that others don't recognize the sheer genius of his theological insights. (Right Timothy?) He countered Chambers's move with a 35-page response (PDF: 729KB/35 pages!). I'll let you read it. Chambers himself hasn't responded, but in the broken-clock-is-still-right-twice-a-day category, I'll suggest you look at how Exodus former VP Randy Thomas reacts. I've had plenty of disagreements with Thomas on a number of things, but I've always enjoyed his wit. He's in fine form today.
Gagnon's irritation with Exodus is not insignificant. It was only a year ago when Gagnon gave a Wednesday morning plenary talk at the Exodus conference in Ridgecrest, North Carolina, followed by two workshops. It was his first time spelling at Exodus, and I'm guessing it will probably be his last.
NPR's All Things Considered also featured a story in Exodus International yesterday. You can find audio and a write-up here. In this interview, Chambers talks about another of the many reasons for his change in emphasis: "I believe we've been hypocritical. I believe that we have looked at the issue of same-sex attraction differently than we look at anything else." He expanded on this theme during his opening night plenary talk at the Exodus Conference, and it became an interesting topic for an informal Q&A the next day, which I will talk more about next week.
My very short take-away from my own first-hand experience at the conference is this: There really are significant changes afoot at Exodus. And having looked around and engaged in some rather significant conversations in St. Paul, I have come to the conclusion that change is possible at Exodus. But it has been neither instantaneous nor complete. And if it does come about, it will only be after a very long struggle.
NARTH and Liberty Counsel Pledge To Fight California Ex-Gay Therapy Ban In Court
Jim Burroway
July 5th, 2012
With the California Assembly poised to consider S.B. 1172, which would bar licensed therapists in California from offering therapies identified as Sexual Orientation Change Efforts (SOCE) to minors, the National Association of Research and Therapy of Homosexuality (NARTH) and Liberty Counsel pledged in an email blast to NARTH supporters to seek to have the law blocked in court if it becomes law:
NARTH to officially work with Liberty Council to pursue an injunction and all other necessary court action against SB 1172
While we are doing everything possible to defeat SB 1172 in the California Assembly NARTH is also working with Liberty Council to stop this destructive legislation if it is passed and signed into law by the Governor. As we have said from the beginning, NARTH will continue to oppose these efforts to limit client rights by taking whatever action is legally open to us as an organization. 
The proposed legislation has been scaled back since it was first introduced in the Senate in April. The provisions requiring that adult clients seeking SOCE sign a mandated informed consent statement has been dropped, along with provisions allowing SOCE clients to sue their therapists if they feel they were harmed by such therapies. The Senate approved S.B. 1172 on a 23-13 vote in May. Because the proposed law would only apply to licensed therapists, religious ex-gay ministries are exempt. In  a statement on SOCE issued in June, Exodus International declined to oppose the bill.
Exodus and "Self-Determination"
Jim Burroway
June 6th, 2012
In response to yesterday's post about Exodus International's statement on Reparative Therapy in response to California's proposed curbs on Sexual Orientation Change Efforts (SOCE) by licensed professionals, Exodus president Alan Chambers sent me a message clarifying a point about the line referring to "an individual's right to self determination":
To clarify the "right to self determination", we took that from the APA not NARTH.
The line about "an individual's right to self-determine" is from Principle E (under General Principles) of the American Psychological Association's Code of Ethics. This inclusion in the APA's code of ethics hearkens back to past history when it was much more common for patients to be coerced or forced into various forms of psychological treatment against their will. The code now calls for special safeguards "to protect the rights and welfare of persons or communities whose vulnerabilities impair autonomous decision making."  The code goes on:
Psychologists are aware of and respect cultural, individual and role differences, including those based on age, gender, gender identity, race, ethnicity, culture, national origin, religion, sexual orientation, disability, language and socioeconomic status and consider these factors when working with members of such groups. Psychologists try to eliminate the effect on their work of biases based on those factors, and they do not knowingly participate in or condone activities of others based upon such prejudices.
NARTH, of course, ignores that portion of the Code of Ethics which places this right in critical context when discussing the rights of self-determination. NARTH uses the statement to justify ex-gay therapy. But as I noted in yesterday's post, Exodus departs from NARTH by juxtaposing the language from the APA's code of ethics with the statement, "As an organization, we do not subscribe to therapies that make changing sexual orientation a main focus or goal." While it's not clear that Exodus embraces the fullness of Principle E, this does appear to place Exodus on a line that is at least somewhat closer to the APA's position than NARTH's.