BBC Airs Stephen Fry's "Out There," Explores Ex-Gay Therapy
Jim Burroway
October 15th, 2013
Stephen Fry's two-part special "Out There," in the works for at least a couple of years, premiered last night on BBC2. Sadly, only a few clips are available in North American. "Out There," as the name compactly describes, explores what it's like to be "out" there — "there" being mostly outside of the United Kingdom. One segment brings Fry to the United States, where he investigates the ex-gay movement with interviews with NARTH co-founder Joseph Nicolosi and BTB's Daniel Gonzales (and his cool mom).
Part one also featured Fry's trip to Uganda. Part two, which airs Wednesday, explores life in Brazil, Russia and India.
Another Researcher Denounces Nicolosi's Misuse of Research
Jim Burroway
February 15th, 2013
BTB reader Jack Flanagan is freelance writer living in London, who writes about LGBT issues from a psychological and clinical perspective, and also on classical music and the London scene. He is voluntary press officer for the UK Gender and Sexual Diversity organisation Pink Therapy. A few weeks ago, he contacted me  with the news that another researcher had learned that NARTH founder Joseph Nicolosi was misusing his research in a recent book. In this guest post, Flanagan describes what he learned since then.
Reparative therapy advocate and founder of NARTH (National Association for Research & Therapy of Homosexuality), Joseph Nicolosi, has made false claims that well-respected scientists are on his side, supporting the idea that homosexuality is a disorder.
The mistake was discovered in late 2012 by therapist, Dominic Davies, of the UK sexual and gender diversity organization Pink Therapy. He was alarmed to find Allan Schore's named referenced in Nicolosi's book, Shame and Attachment Loss: The Practical Work of Reparative Therapy
. Within the book, Nicolosi states "I would also like to express my deep gratitude for the assistance of Alan Schore, Ph.D.", and references Schore throughout the book.
In response to an email, Schore replied that he was "disturbed" by Nicolosi's incorrect interpretation of the research, and there is "no neuropsychological research" that justifies the book, or what Nicolosi is doing.
"All kinds of people are using my work for various reasons, including bolstering their own theories, and there is nothing I can do about that. In the pages you sent Nicolosi is grafting my shame and attachment models on to gender identity disorders, something I have never even written about."
In a press release (PDF: 117KB/2 pages) from Pink Therapy, Dominic Davies said "This is a most odious cosying up by Nicolosi, who has sunk to new depths in distorting the work of one of the world's most respected neuropsychologists in furthering NARTH's agenda to pathologise gay people and it's attempt to cure them. It is important to Pink Therapy to clear the name of Dr Schore, whose work may have been contaminated by this erroneous assertion."
This is the latest in a series of attempts Nicolosi and his associates have made to justify Reparative therapy, or in the insistence that homosexuality is a disease. Lisa Diamond, who appeared on the Respect my Research website, also saw her research in sexual fluidity entirely corrupted in order to insist that homosexuality was in some way pathological (despite her best attempts to prevent it).
Schore also responded that he didn't consider the book an issue, given that it was unlikely to sell. However, the danger of research like this is that it may convince people who are not scientifically literate that there is research that suggest being gay is 'wrong'. In fact, informal reviews of the book (for example, on Amazon) are in many places written by earnest teenagers desperate to change their sexuality. Books like these, and the work of Nicolosi, convince them that that is, not only a option, but is recommended.
There is no major psychological institution in the world that considers homosexuality to be a disorder: the APA and the main British psychological institutions openly oppose reparative therapy (although this has been a development as recent as January, for the British Psychological Society). Despite this strong insistence that homosexuality is not a disorder, however, many clinicians will offer to treat or refer patients who want to change their sexuality.
So while it's true that, mostly, Nicolosi's new book and tainted research will fly under the radar, it shouldn't be allowed to do so unmolested. What should be made clear to clinicians, parents and children, is what the science says: there is nothing wrong with homosexuals.
Update by Jim B.: Dr. Allan Schore is on the clinical faculty of the Department of Psychiatry and Biobehavioral Sciences, UCLA David Geffen School of Medicine, and at the UCLA Center for Culture, Brain, and Development. He is the author of Affect Regulation and the Origin of the Self
, which was first published in 1994 and is now in its eleventh printing. He also wrote Affect Dysregulation and Disorders of the Self
and Affect Regulation and the Repair of the Self
, a two-volume set published in 2003. He is also either a reviewer or on the editorial staff of twenty-seven journals.
NARTH: Half of Clients are Teens
Jim Burroway
October 16th, 2012
Positive Alternatives to Homosexuality (PATH), a coalition of organizations which promote ex-gay therapy, has launched a new web site called "Voices of Change" (warning: A noisy video autoplays when the site is loaded). The web site appears to have been launched in response to California's ban on licensed therapists providing Sexual Orientation Change Efforts (SOCE) to minors under the age of eighteen. Legislators in New Jersey and Pennsylvania are now planning to introduce similar legislation in their states.
In one video posted on Voices of Change, Joseph Nicolosi, co-founder and former president of the National Association for Research and Therapy of Homosexuality (NARTH) discloses that half of all clients are teenagers and represent a growing customer base: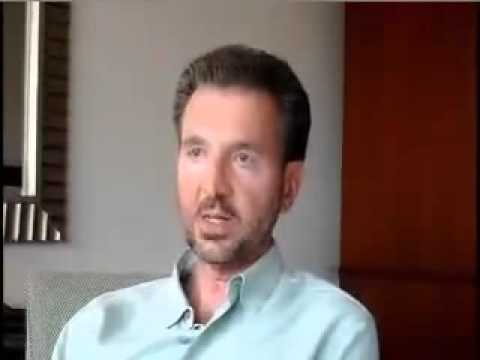 Nicolosi: We are getting more an more teenagers coming to our clinic. Years ago when I did this work, the average age of our clients were late 20's and early 30's…Today, I would say that 50-percent of the clients at our clinic, and we have 135 ongoing cases a week. We have seven therapists that only deal with homosexuality. Fifty percent are teenagers.
Nicolosi Recommended Using Gay Porn As Therapy at 2010 Exodus Conference
Jim Burroway
July 24th, 2012
Last winter, Exodus International began the process of erasins all references to NARTH and Reparative from its web site with the removal of RT books from its online book store. In June, Exodus issued a formal statement saying, "As an organization, we do not subscribe to therapies that make changing sexual orientation a main focus or goal." Since then, Exodus president Alan Chambers has explained that he was moving Exodus away from RT because, as he briefly explained during the opening night plenary sessions, "I feel like so often in that line of work or in that field of work, we have said, this is what causes homosexuality, this is how you deal with it, and this is what your outcome will be if you do everything right. And I don't think that's fair."
This is his main objection to RT, but it's not the only one. During a Q&A session at the 2012 conference in St. Paul, Chambers disclosed, briefly, that Nicolosi, who had been a regular speaker at previous Exodus conferences, wanted to present a workshop in which he would discuss the use of pornographic materials to lessen same-sex attraction through a controversial therapy known as Eye Movement Desensitization and Reprocessing (EMDR). As Chambers explained, recommending the use of porn was a line that Exodus, an explicitly Evangelical Christian organization, would not cross. Exodus refused to accept Nicolosi's workshop proposal for 2010. Warren Throckmorton obtained a copy of that proposal:
Gay Pornography as a Therapeutic Tool
Reparative Therapists have recently developed a therapeutic technique utilizing gay pornographic images to expose deeper emotional needs beneath mere sexual arousal. While many clients have been told that their homosexuality is a defense against emotional needs, this technique offers "experiential knowing" resulting from personal experience. The result is a diminishment of pornographic appeal and movement toward resolving deeper conflicts.

For men and leaders.
Despite Exodus refusal of that proposed workshop, Nicolosi conducted two other workshops at the 2010 conference, "Preceding Scenario to Homosexual Enactment," and "Identifying your Shame Based Self Statement." Throckmorton obtained audio from one of those workshops (he doesn't say which one), in which Nicolosi, despite Exodus's ban, recommends using gay porn as part of EMDR therapy: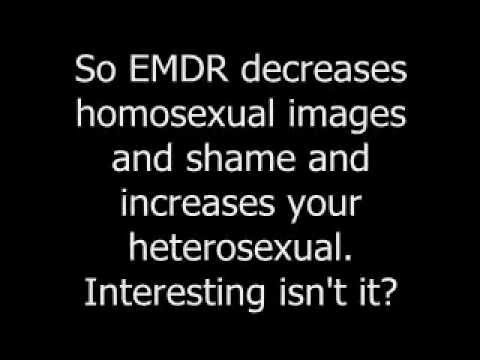 Chambers briefly mentioned this during a recent interview on MSNBC's Hardball, but the guest host failed to pick up and follow through on it. Nicolosi had written a letter to Chambers (it's now posted on Facebook) denying that he recommended using porn, but this audio supports Chambers's version of events. Nicolosi did not appear at the 2011 or 2012 conference, and I noticed that his books were not available at the conference bookstore in 2012.
Gabriel Arana On His "So-Called Ex-Gay Life"
Jim Burroway
April 11th, 2012
It's been a while since we've heard from Gabriel Arana. His gig as web editor at The American Prospect has kept him pretty busy. Also keeping him busy lately is the work that he's done in this remarkably personal account of his experience in ex-gay therapy as a patient of Dr. Joseph Nicolosi, a co-founder of the National Association for Research and Therapy of Homosexuality (NARTH). While a freshman in high school, Gabe's parents discovered the he had a crush on another boy at school after snooping through his emails, they signed him up for Nicolosi's therapy:
After our initial meeting, I spoke with Nicolosi weekly by phone for more than three years, from the time I was 14 until
I graduated high school. Like a rabbi instructing his student in understanding the Torah, Nicolosi encouraged me to interpret my daily life through the lens of his theories. …I came to believe that my attraction to men was the result of the failure to connect with my father. Whenever I felt slighted by my male friends — for failing to call when they said they would, for neglecting to invite me to a party — I was re-experiencing a seminal rejection from my father.

…My parents were surprised at how the therapy blamed them for my condition. Initially, Nicolosi had told them they were one of the cases that did not fit the mold of the "triadic relationship" — in other words, that my sexual orientation was not their fault. Once it became clear that Nicolosi held them responsible, they disengaged. They continued paying for therapy but no longer checked in with Nicolosi regularly or asked what he and I talked about. I was happy to defy my parents. Whether the grievance was that my curfew wasn't late enough or that my parents didn't give me enough money, I had a trusted authority figure validating every perceived injustice. Any complaint became evidence of how my parents had failed me.

As I progressed in therapy, I felt that I was gaining insight into the source and causes of my sexual attractions. The problem was, they didn't go away…
Gabe started therapy in 1998, the same year that the ex-gay industry began its major public relations offensive with a full-page ad in the New York Times and other major newspapers featuring ex-lesbian Anne Paulk, a major cover story in Newsweek featuring Paulk and her ex-gay husband (and Focus on the Family employee/Exodus International board chairman) John Paulk, and television commercials featuring Michael Johnston. John Paulk and Johnston would later fall to scandal, Paulk when he was photographed by Wayne Besen in a gay bar in Washington, D.C., Johnston when it was revealed that, despite being HIV-positive, engaged in unprotected sex in orgies with men he met on the internet. But in those heady days in 1998, the ex-gay movement made significant inroads into America's consciousness, not only to the detriment of gay people, but to their families as well for bearing the blame for their children's sexuality. But mainly to the detriment of the clients, which is where Gabe's account becomes harrowing. It all came to a head a few years after counseling while Gabe was off to college:
Realizing how close I was to impulsively deciding to kill myself, I went to the college dean's office and said I was suicidal. He walked me over to the Department of Undergraduate Health, and I was admitted to the Yale Psychiatric Hospital. During the intake interview, I had a panic attack and handed the counselor a handwritten note that said, "Whatever happens, please don't take me away from here." I had signed my full name and dated it. More than anything, I feared going home.

It was gray and cold my first night at the hospital. I remember looking out the window of the room I was sharing with a schizophrenic. Snow covered the ground in the enclosed courtyard below. Restless, I gathered a stack of magazines from the common area and flipped through the pages, noticing the men in the fashion advertisements. I tore out the ads and put them in a clear plastic file folder. I lay down in bed and held the folder against my chest. "It's OK, it's OK, it's OK," I murmured.
In this article, Gabe talks with two other former patients of Nicolosi's: BTB's Daniel Gonzales and Ryan Kendall, who testified at the Prop 8 trial about the harm he experienced in ex-gay therapy. In the sometimes very small world of the ex-gay movement, Ryan and Gabe were paired up as therapy partners. Ryan lived in Colorado, Gabe in Arizona, and they would talk on the phone a few times a week to form "genuine nonsexual bonds." Seriously, you really need to read the whole thing all the way to the end when Gabe catches up with Nicolosi a decade later.
NARTH Cofounder Exports Ex-Gay Pseudoscience to Poland
Jim Burroway
September 17th, 2011
Even before NARTH founder Joseph Nicolosi's arrival in Poznan to speak at an ex-gay conference organized by the Medical University of Poznan and the Foundation of Health, Education and Psycychotherapy, the planned event had already stoked controversy throughout Poland. Gay activists, alarmed that a major medical university was sponsoring the confab, protested that the American Psychological Association had found no basis (PDF: 816KB/138 pages) for the claims that ex-gay therapy an "cure" homosexuality, which in any case is not an illness. The ensuing negative publicity prompted the embarrassed university to withdraw its support and refuse to allow the conference to proceed on campus. But as of Thursday, when Nicolosi spoke at a news conference in a pub, the conference was still on for Friday and had been moved to a secret location.
Nicolosi used the press conference as an opportunity to spread his pseudoscience to the Polish public:
We don't use medications, no medications involved. It's just talking therapy. It's usually about once a week, and it's on the average about two years. Some more, some less. It depends on the individual. Much of this therapy is educational. But also we believe that the male homosexual should have a male therapist, and the lesbian should have a female therapist because it brings up issues of the parent that they felt rejected by.
Rzeczpospolitica also summarized Nicolosi's theories on homoseuality in bullet form (via Google Translate):
– Homosexual behavior bring them temporary relief, in the long run, however, is not enough – to convince the psychologist. – The most common source of their family relationships are prone: over-controlling mother and distant father – explained. Stressing that the so-called. reparative therapy allows only those persons who have a deep inner conviction about the need for change. – A desire that can not be motivated by religion – he added.

According to the American number of patients who were homosexual eradicated by this therapy, reaches one-third.
Gazeta Wyborcza had more details (via Google Translate):
Our customers want to understand the source of his homosexuality. According to studies, the most common cause of homosexuality in men is incomplete family with a dominant mother, no father. Such a man, by seeking male erotic love, trying to find love and acceptance of a lost father. What we do is encourage customers, alluded to heterosexual relationships with men and avoid homosexual desires "- said Nicolosi.

The effectiveness of reparative therapy conducted by Nicolosiego is about 30 percent.

"1 / 3 people do not change, 1 / 3 notes the improvement in their well-being, while others change completely, which does not mean that the latter do not have a homosexual temptations, but I can deal with them" – Nicolosi reserved.
We discussed the "one-third/one-third/one-third" urban legend here. Conference organizers moved the conference to a secret location, claiming they were threatened by gay advocates. LGBT advocate Katarzyna Gajewska denied the charge, saying "I think it's unfounded. We do not use violent argument."
Metropolitan Archbishop of Poznan Stanislaw Gadecki wrote a letter to the conference organizers with words of support. "This important project has resulted in the possibility of more effective support for people who want to overcome homosexual tendencies," he wrote. The Foundation of Health, Education and Psycychotherapy, which organized the conference, is headed by Bogna Bialecka, a psychologist and Catholic publicist
Nicolosi Responds To Questions About Rekers's Research
Jim Burroway
June 16th, 2011
Joseph Nicolosi, co-founder and past president of the National Association for Research and Therapy of Homosexuality (NARTH), was interviewed by conservative dissident Anglican activist David Virtue. (It's worth pointing out that Virtue has uncritically championed the discredited research of Nazi-sympathizer Paul Cameron.) This interview came about in response to last week's revelations here on BTB and on CNN that George Rekers's most famous case study and success story, a four-year-old boy named "Kraig" (Rekers's pseudonym for Kirk Murphy) had actually grown up to be a gay man who family and friends say was severely damaged by the treatment. He tried to commit suicide when he was seventeen and finally hanged himself at the age of 38. Nicolosi appeared on the third segment of CNN's three-part series, in which he hailed Rekers's "pioneering work in this for many, many years."
In Nicolosi's interview with Virtue, he asserted that gays were inherently pathological and incapable of forming legitimate romantic relationships with each other. Nicolosi then went on to stretch that assertion to include non-romantic and non-sexual friendships:
Homosexually oriented men tend to find themselves entwined in excessively close friendships with women-particularly, with narcissistic women who do not understand that men cannot in a healthy way, be their "best friends" – and this reactivates old, negative memories of unhealthy entanglement with their mothers.
But back to the subject of Rekers's, Nicolosi again brushed off the allegations against Rekers, both in the Kirk Murphy case as well as last year's scandal in which it was learned that Rekers had returned from a European vacation in the company of a male escort.
VIRTUEONLINE: Turning to the AC360 TV series, was the "Sissy Boy" experiment aimed at changing him? That is making feminine boys more masculine? It seems he was deeply damaged all his life and much later committed suicide. Was this a result of therapy gone wrong?

NICOLOSI: Who can know what happened in his case? But to put it in context, homosexually oriented people have a much higher rate of psychological problems, substance abuse, disordered family backgrounds, and suicide attempts. This is a known fact. Why did the show not reveal this fact?

…

VIRTUEONLINE: George Rekers who worked for NARTH as a therapist was cited in a lot of your research as "gays who can overcome their same-sex attractions" yet in the end he was seen taking a young man with him on a trip to Europe who later said he had "massage sex" with Rekers. Does that invalidate all his research?

NICOLOSI: If it happened, it was a grave indiscretion, but I will stay out of that controversy. The real issue is, does Dr. Rekers' research stand up? Do his theories make sense?

Of course, if we threw out the work of every gay-activist researcher accused of being involved in a personal scandal, there would be no literature on their side of the issue, would there?

Dr. Rekers dedicated 30 years of his life to very important work which has become a well-respected part of the scientific literature.
NARTH's Joseph Nicolosi on Rekers's "Pioneering Research"
Jim Burroway
June 10th, 2011
In last night's installment of "The Sissy Boy Experiment," CNN's Randi Kaye reports on how George Rekers's research is still being used to "treat" gay kids and teens. Here, she interviews Joseph Nicolosi, the founder of the National Association for Research and Therapy of Homosexuality, said "George Rekers has done pioneering work in this for many, many years."
Ryan Kendall, one of Joseph Nicolosi's former patients, explains the rationale that leads many parents to take their children in for treatment: that being gay is sinful, that it's a choice, and that it can be fixed. His experience also illustrates how ex-gay therapy tears families apart.
I had hoped that I would be able to present to you a final epilogue to our original investigation, "What Are Little Boys Made Of?", discussing the connections between Rekers's so-called "pioneering research" and the ex-gay movement today. But as you can imagine, this has been an extraordinarily busy week. So I'm afraid that piece will have to wait until Monday.
But in the meantime, I would encourage you to read this epilogue, The Doctor's Word, where we discuss the dangers of accepting at face value, well, the doctor's word. And you can also review our newest epilogue, Blind Man's Bluff, in which we discover the influence on the particular brand of treatment that Kirk experienced known as Behavioral Therapy, along with its obvious limitations.
And tune in again tonight to Anderson Cooper 360 for a wrap-up of this week's series, "The Sissy Boy Experiments." AC360 begins at 10:00 p.m. Eastern, 7:00 Pacific.
Ex-Gays Celebrating Misery And Tragedy In Lives Of Gay People Is Hardly New
Daniel Gonzales
May 19th, 2010
Earlier today Ex-Gay Watch posted on a statement made by Exodus president Alan Chambers on his Facebook fan page:
Heard from a couple this morning who have been praying for their daughter and her partner to come to Christ for 22 years. Both accepted Jesus, broke off their relationship and are pursuing a life in Christ. God is faithful and answers prayers. Be encouraged no matter your circumstances!
Unfortunately celebrating misery and tragedy in the lives of gay and lesbian people is nothing new for leaders in the ex-gay movement.  A while back I found, but didn't post about, a passage from Mike Haley's 2004 book "101 Frequently Asked Questions About Homosexuality." Appearing on pages 46 & 47:
[Question #] 12. My son just told me he's gay.  He says he's finally accepted who he is and that he's never been happier.  Can this really be true?
Mike Haley starts off his response with explaining how gay people often feel elated at coming out so let's jump to the end of his response where he issues actual advise:
The key for your son in the weeks and months to come is for him to realize it's not too late to turn back.  This is where the church and loved ones like you come in.  If he hears that change is possible, that he was not "made" this way, and that he is loved within godly boudaries even if his lifestyle choices don't change immediately, there is hope that when the feeling of relief wears off and the emptiness sets in, he will try to live his life in line with God's will.

In the meantime, I advise you to pray that he becomes as miserable as possible, as soon as possible, and that God will protect him through it. [emphasis added]
As I said before, I discovered that passage years ago when I first read the book and in all that time have been unable to formulate a response to something so wicked and ugly.  However with Ex-Gay Watch bringing light to Alan's celebration I realized this sadly is not a unique case and that attention needed to be brought to it.
I should add the first page of Haley's book is filled with endorsements by Alan Chambers, Jeff Konrad, Joe Dallas, and Dr. Joseph Nicolosi.  I'm curious if they too wish for misery and tragedy to fall upon the lives of gay and lesbian people.
Bogus "American College of Pediatricians" distributes deliberately fraudulent anti-gay propaganda to schools
Timothy Kincaid
April 5th, 2010
In 2002, the American Academy of Pediatrics, an association of 60,000 pediatricians, voted to adopt a position in support of gay parents. Six pediatricians who opposed this policy on religious grounds rallied like-minded friends and, on October 19th, about 15 people founded the American College of Pediatricians. It would be accurate to describe this organization as a vehicle through which a small minority of anti-gay doctors advocate in opposition to gay rights, abortion rights, and euthanasia.
According to Focus on the Family's CitizenLink, at the end of March, the ACP sent out a letter to school superintendents. They don't say how many schools received the letter, but even one is too many.
Despite the name, ACP is not a institute of higher learning. Nor is it a professional organization for pediatricians. This is an advocacy group dedicated to political goals which is using an authoritative sounding name to fool the unaware.
Yes, their officers and their board are all pediatricians (usually older gentlemen in the South), but their "Pediatric Psychosocial Development Committee" reads like a members roster of the virulently anti-gay National Association for Research and Therapy of Homosexuality (NARTH).
The connections don't stop at the committee level. One ACP board member, Quentin Van Meter, was a featured speaker at the 2009 NARTH Convention. And Michelle Cretella, a real nasty piece of work, sits on both boards. She is also listed as the "chair of the Sexuality Committee, American College of Pediatricians".
With connections this deep to an organization whose primary function is to generate anti-gay propaganda masquerading as scientific research, it should not be too surprising that the American College of Pediatrics uses the same tactics. Their letter to the schools is rife with lies, misrepresentations, distortions and outright fraud. In fact, there is little there that has any distant relationship to truth.
The letter – and the website it directs the reader – makes a number of claims. And the ACP has adopted Paul Cameron's tactic of lengthy footnotes. But, as with Cameron, the supporting documents do not support the claims. Let's take a look at the first three.
Homosexuality is not a genetically-determined, unchangeable trait.

Dr. Francis Collins, Director of the Genome Project, has stated that while homosexuality may be genetically influenced, it is "… not hardwired by DNA, and (that) whatever genes are involved represent predispositions, not predetermination[s]." He also states that "…the prominent role of individual free will choices have a profound effect on us."
Well that's not the first time that Byrd has twisted Collins' work to support his own agenda. And Collins has refuted this misinterpretation. Twice.
The evidence we have at present strongly supports the proposition that there are hereditary factors in male homosexuality — the observation that an identical twin of a male homosexual has approximately a 20% likelihood of also being gay points to this conclusion, since that is 10 times the population incidence. But the fact that the answer is not 100% also suggests that other factors besides DNA must be involved. That certainly doesn't imply, however, that those other undefined factors are inherently alterable.
Misquoting once is perhaps an error in judgment. Repeating the process after you have been refuted is fraud.
Next:
Homosexual attraction is determined by a combination of familial, environmental, social and biological influences. Inheritance of predisposing personality traits may play a role for some. Consequently, homosexual attraction is changeable.
Consequently? Oh please dear God don't let our nation have school superintendents so stupid that they don't immediately burst out laughing.
First, while we know that genetics plays a role for at least some gay men (there's less study performed on women), we do not know whether the other contributing factors include family, environment (in utero, social, chemical, or other), or social. Interestingly, other than a book by a NARTH member, all other footnoted sources were support for the role that genetics plays.
But as for "changeable", the evidence suggests quite the opposite. And to find that orientation has a number of contributing factors does not "consequently" support that claim.
This is simply bait and switch deception.
Third,
Most students (over 85%) with same-sex attractions will ultimately adopt a heterosexual orientation if not otherwise encouraged. Most questioning students are experiencing temporary sexual confusion or are involved in experimentation.

Rigorous studies demonstrate that most adolescents who initially experience same-sex attraction, or are sexually confused, no longer experience such attractions by age 25. In one study, as many as 26% of 12-year-olds reported being uncertain of their sexual orientation, yet only 2-3% of adults actually identify themselves as homosexual. Therefore, the majority of sexually-questioning youth ultimately adopt a heterosexual identity.
Impressive, right?
Except that the source they use for the "26% of 12-year-olds" doesn't quite say what they pretend.
From the article:
The percentage of students who were "unsure" about orientation steadily declined with age from 25.9% in 12-year-old persons to 5% in 18-year-old students.
But what does this "uncertainty" mean? Are these same-sex attracted kids?
The percentage of students reporting predominantly homosexual attractions steadily increased with age, while the proportion with bisexual or predominantly heterosexual attractions decreased.
In fact, only 2.2% of 12-year-olds reported predominantly homosexual attractions.
These kids were not "sexually-questioning youth". And they were not "students with same-sex attractions". Rather, these 12-year-olds were not yet "sure" about their sexual orientation. Frankly, they probably weren't exactly sure what it all meant. But they did figure it out over time.
And were they "involved in experimentation"? Not according to this study.
Overall, 1% of respondents reported some homosexual experience; and 52%, some heterosexual experience… For males, but not females, the prevalence of reported homosexual experiences increased with age, from 0.4% at 12 years to a peak of 2.8% at 18."
Everything that ACP claimed is refuted by going to the source they credit. This isn't a "perspective" or a "way of reading the data". This is a lie.
They go on with the usual litany of lies. You know, that homosexuality is a dangerous lifestyle wrought with physical and mental illness caused by sexual abuse. But therapy has proven to be effective in curing homosexuality (and behavior is a choice anyway) so you shouldn't allow support groups on campus (they aren't good for kids). It's pretty evil stuff.
No school should rely on this bogus organization for truth. They have none to offer.
But what they have done goes beyond opinion. It goes beyond faith or values or religion. This was a deliberate attempt to deceive. It twisted the work of legitimate researchers and sought to establish positions in educational institutions that are the opposite of what their research found to be best for the kids. If school superintendents rely on this information, it could harm the lives of children.
The board of directors of this organization are licensed medical doctors. They are pediatricians. It is unconscionable what they have done.
A Fishing Expedition to "Cure" the Gay: Bad Parents? Difficult Birth? Freemasonry?
Jim Burroway
January 31st, 2010
Patrick Strudwick, a British reporter for the Independent, went under cover posing as a gay man wanting to be cured. His journey began at at a conference in London last spring put on by Joseph Nicolosi, founder of the National Association for the Research and Therapy of Homosexuality. From there, Patrick underwent "therapy" with one of Nicolosi's acolytes:
She begins her wound hunt by asking about my family. I tell her that I have a close relationship with my parents and that they always gave me huge amounts of love, so I didn't understand why Nicolosi says that homosexuality is caused by inadequate parenting. "Well, there was something happening within your family dynamics that led to your depression," she says.

Lynne explains that people only identify as gay when they are already depressed. "There's a confusion, there's an anxiety, there's a lot of pain," she says. "Often the thought can be, 'Oh I'm confused about my sexuality so I must be gay'." She says that at the heart of homosexuality is a "deep isolation", which is, she says, "where God needs to be".

"Did you have a difficult birth?" she asks. No, I say. Why?

"It's just something I have noticed. Often [with homosexuality] it is quite traumatic, the baby was put into intensive care and because of the separation from the mother there can be that lack of attachment."

She moves on. "Any Freemasonry in the family?" No, I say, again asking her to elaborate. "Because that often encourages it as well. It has a spiritual effect on males and it often comes out as SSA."
When you catch a cold, you generally know you caught it from a virus. Bipolar bipolar, Schizeophrenia, Post-Traumatic Stress Syndrome can be caused by a number of things — typically biological in the first two, specific stressors in the third. But rarely when dealing with a real pathology is one forced to undergo a wide-ranging fishing expedition where any insignificant detail can then become the thing that causes everything to go wrong. And if they can't find what they're looking for — Freemasonry? Really? — they'll just keep digging, even if nothing is there:
I began to constantly analyse why I found particular men attractive. Does that man represent something that's lacking in me? Do I want him because he looks strong which must mean I feel weak? Did something happen in my childhood? The therapists planted doubt and worry where there was none.

My experiences, I learn, are typical. I speak to Daniel Gonzalez, one of Nicolosi's former clients. "Conversion therapy is a very complicated form of repression," he says. "It's a way of convincing yourself that your same sex attractions have some alternate meaning. It continued to haunt me for years."

I also speak to Peterson Toscano, who spent 17 years in Britain and the US trying every different reorientation treatment available. He says simply: "It's psychological torture."
NARTH To Export Ex-Gay Message To London
Jim Burroway
April 21st, 2009
PinkNews is reporting that two American ex-gay proponents will conduct a conference in London this coming weekend. The conference is sponsored by an organization called Anglican Mainstream, which seeks to push the Anglican mainstream to the far right.
Speaking at the conference will be Joseph Nicolosi, a co-founder and past President of the National Association for the Research and Therapy of Homosexuality (NARTH). He is well-known for his "reparative therapy," which blames a male child's homosexuality on the father. He is fond of telling stunned audiences, "Fathers, if you don't hug your sons another man will" Nicolosi used to be a featured speaker at Love Won Out conferences in the U.S. until he displayed his famous temper on CNN.
Jeffrey Satinover is the author of Homosexuality and the Politics of Truth, in which he contends that homosexuality was improperly declassified by the American Psychiatric Association as a mental illness. He contends that there is no such thing as "sexual orientation," and therefore there should be no civil rights extended for something that doesn't exist. This line is now a pervasive theme in ex-gay circles.
The conference is to be held at a thus-far undisclosed location in central London. Anglican Mainstream, despite its name, is a far-right organization which cites the work of discredited "researcher" Paul Cameron, as well as holocaust revisionist Scott Lively.
Hair You Can Straighten, Gays Not So Much
Daniel Gonzales
November 6th, 2008
Colorado-area and national groups Beyond Ex-Gay, Soulforce, Truth Wins Out, the Colorado Queer Straight Alliance, PFLAG, the GLBT Center of Colorado, Our Savior's Lutheran Church, the Religious Society of Friends and more have been working the past few months to organize a public response to this weekend's NARTH conference.
NARTH, the National Association for the Research and Treatment of Homosexuality, is an anti-gay "secular" group that believes that being gay is a sickness that can and should be cured. Wait, have we traveled back in time to the 19th Century???
We have planned a series of events under the banner, "Ex-Gay Exposé: Exploring Practices and Harm in Reparative Therapy." As former clients of NARTH and NARTH-inspired ex-gay therapy, we speak directly to destructive nature of theories and therapies designed to change and suppress gay and lesbian orientation and gender differences.
In addition to standing up as public witnesses to counter the false and misleading messages of NARTH, we will meet with ex-gay survivors to explore our ex-gay experiences and look at ways in which we have creatively sought to recover from them and integrate our sexuality as part of our healthy development. We will also convene a team of mental health experts for a summit to consider treatment plans and best practices designed to help ex-gay survivors overcome from the harm we have experienced at the hands of anti-gay practitioners.
Lisa M. Diamond, Ph.D., an Associate Professor of Psychology and Gender Studies in the Department of Psychology at the University of Utah, speaks out in this video about how NARTH distorted and misrepresented her work in order to push their anti-gay agenda. (hat tip to Wayne Besen and Truth Wins Out)

Weekend Schedule
Friday, Nov 7th
7pm: Doin' Time with Peterson Toscano. Well-known ex-gay survivor Peterson Toscano, as seen in The Advocate and LOGO's "Be Real," will be on hand to perform excerpts from several plays inspired by his years spent in the ex-gay movement. Location: Our Savior's Lutheran Church (915 E 9th Ave, Denver. An affirming congregation)
Saturday, Nov 8th
8:45-10am: Rally at NARTH Conference site, Renaissance Hotel (3801 Quebec St, Denver). Meet outside to the south of the hotel.
11-4pm: Ex-Gay Exposé Gathering. Gathering for ex-gay survivors as well as allies who wish to learn more about the ex-gay movement. Location: Moutain View Friends Meeting. (2280 S Columbine St, Denver)
6-8pm: Mental Health Professionals workshop, part 1 (What is the ex-gay movement? What are common needs of ex-gay survivors?). Location: GLBT Community Center. (1050 Broadway, Denver)
Sunday, Nov 9th
9am-12pm: Mental Health Professionals workshop, part 2 (Exploring best practices for treating ex-gay survivors). Location: GLBT Community Center (1050 Broadway, Denver)
7 pm: Transfigurations: Transgressing Gender in the Bible. Written and performed by Peterson Toscano. Location: Our Savior's Lutheran Church (915 E 9th Ave, Denver. An affirming congregation).
If you're interested in attending any of these events, please fill out the information on this signup page and we'll email you as needed.
Nicolosi Makes Cameo At APA Taskforce
Daniel Gonzales
August 21st, 2008
My former therapist Joseph Nicolosi made a somewhat odd appearance on Aug 14th at the APA's Taskforce report on Gender Identity, Gender Variance, and Intersex Conditions according to BTB reader Matthew Calamia who was also attending. Calamia, a graduate student in clinical psychology, wrote in an email to BTB:
Nicolosi showed up (late) to the APA Task Force on Gender Identity, Gender Variance, and Intersex Conditions session. He asked the panel what they would tell parents who were concerned about their gender variant children, a "70% predictor of homosexuality." Randall Ehrbar, a member of the task force, acknowledged it was a controversial topic and that the members didn't all agree. Then Nicolosi said he was able to cure those children and plugged A Parent's Guide to Preventing Homosexuality. Following the audible groans from the audience, someone mentioned another book that people might find helpful, The Transgender Child: A Handbook for Families and Professionals.Nicolosi left soon afterwards. Unfortunately, I haven't seen him at any of the other LGBT sessions, but there are two days of the convention left…
NARTH Goes South Of The Border
Jim Burroway
May 19th, 2008
The National Association for the Research and Therapy of Homosexuality (NARTH) took their ex-gay message to Mexico a few weeks ago. Sponsored by the Mexican ex-gay group Renacer ("Rebirth"), an "Understanding Homosexuality" conference featuring at least six prominent American ex-gay activists took place May 1-3 at the Sheraton Centro Histórico in Mexico City.
The Spanish language LGBT web site Anodis reported that conference speakers included:
NARTH president A. Dean Byrd,
NARTH past president Joseph Nicolisi,
NARTH president-elect Julie Harren-Hamilton,
Desert Hope Ministries founder and director Janelle M. Hallman,
Jews Offering New Alternatives to Homosexuality (JONAH) co-director Arthur Goldberg,
Venus magazine publisher Charlene Cothran.
According to Anodis, Byrd opened the conference by claiming that he didn't want to change anyone, and that he respected those who are "defined as openly gay." He mentioned the 1990 removal of homosexuality from the World Health Organization's International Classification of Diseases (ICD), but then he went on to describe homosexuality using the clinical sounding acronym SSA, or Same-Sex Attraction, which he describes it as "something [that] happens in the development of the individual." Byrd then went on to decry the state of research into homosexuality today, claiming that half the research is being conducted by gay people. This, by the way, is a most unscientific claim, one that can be easily disproved by a few quick searches of the PubMed databases on virtually any topic related to homosexuality.
Identifying the hallmarks of sound science is clearly not Dr. Byrd's strong suit. This is the man who, with Nicolosi, co-authored the recent ex-gay "study" in the pay-to-publish vanity journal Psychological Reports, a paper which reads more like ex-gay propaganda than legitimate social science. In 2002, Byrd cited the work of discredited "researcher" Paul Cameron in a paper published by Regent University.
Meanwhile, other shining examples of "science" include Julie Harren-Hamilton focusing on child sexual abuse as being a critical factor in the development of male homosexuality, and Nicolosi claiming to have treated "hundreds of men" to "reorient their SSA."
According to Anodis, approximately 300 people paid between 900 to 1,200 pesos (US$87 to $115) for the three day conference.
[Hat tip: Andrés Duque at Blabbeando]