Mormon Ex-gay Ministries Merge
Jim Burroway
January 3rd, 2014
The Salt Lake Tribune is reporting this morning that Evergreen International, the predominant Mormon ex-gay group founded in 1989, has merged with North Star International, a newer LDS-affiliated group:
Combining the two groups, organizers say, will create "the largest single faith-based ministry organization for Latter-day Saints who experience same-sex attraction or gender-identity incongruence and will also provide increased access to resources for church leaders, parents, family and friends."

The scale and scope of the challenges facing this community "can sometimes be overwhelming," North Star board chairman Jeff Bennion writes in a news release, "which is why I am thrilled that so many of the strong and experienced associates of Evergreen will be standing even more unitedly with us."
Part of the "overwhelming" scale and scope of the challenges is undoubtedly the growing acceptance of LGBT people in society overall, including within the LDS church's membership. Church officials have acknowledged that many congregations have experienced deep divisions in the wake of the church's heavy involvement in California's Prop 8 campaign. The church has taken several steps to try to soften its public image since the divisive 2008 campaign. In recent weeks, Utah has become the seventeenth state to offer marriage equality for same sex couples following a ruling by a federal district judge striking down the state's ban on same sex marriage as unconstitutional.
The Tribune reports that Evergreen President David Pruden will not be joining North Star, but will remain in his role as Executive Director of the National Association for Research and Therapy of Homosexuality (NARTH), which is ostensibly the "secular" arm of the ex-gay movement. Evergreen board chair Preston Dahlgren will become a member of North Star's board.
This move is the latest in a larger re-alignment within the ex-gay movement. Nearly two years ago, Exodus International president Alan Chambers after Chambers acknowledged that "99.9%" of ex-gay ministry members "have not experienced a change in their orientation," disavowed the particular form of sexual orientation change therapy known as Reparative Therapy, and acknowledged that gay Christians can enter heaven. Exodus, a predominantly Evangelical-based organization, was the largest ex-gay organization in the U.S. at the time of Chambers's statements. Over the next year and a half, Exodus struggled to find a new direction within the ex-gay movement before finally announcing its closure at its final conference last June. A newer organization, Restored Hope Network, comprised of more hard core elements of the former Exodus network, has formed in an attempt to claim Exodus' role in the ex-gay movement.
In contrast to Restored Hope Network, North Star International appears to be taking a softer approach to the question of whether change in sexual orientation is possible:
As to the question of changing or diminishing sexual orientation, North Star takes no position, says the group's newly named president, Ty Mansfield.

"If someone had a positive experience with reparative therapy or change, we are OK with them sharing that," says Mansfield, a marriage and family therapist in Provo. "If they had a negative experience, they can share that, too."

…This approach "is more consistent with national positions by the American Psychological Association that change is not possible and reparative therapy is not effective," says Richard Ferre, an adjunct psychiatry professor at the University of Utah. "The group is still trying to provide a support for Mormon gays to maintain their connections with their religion."
The Evergreen International web site is "being rebuilt" and provides visitors with a link to SameSexAttraction.org. North Star International, which was founded in 2006, has a lengthy announcement on its web site.
Mormon Ex-Gay Group Still Cites Retracted Ex-Gay Study
Jim Burroway
May 29th, 2012
For more than eleven years, ex-gay groups across the country depended on Columbia University's Robert Spitzer's 2001 ex-gay study to justify their programs to turn gay people straight. Spitzer's study purportedly "proved" that with a great deal of effort, some people could change their sexual orientation, and it was a huge boon to the ex-gay movement. Now that Spitzer has officially withdrawn the study because of its numerous flaws, ex-gay organizations are being left in the lurch. But Evergreen International, the Mormon ex-gay group, continues to defend the study:
David Pruden, executive director of Salt Lake City-based Evergreen International, is sticking with the study's initial conclusions — even though the author, Robert L. Spitzer, is backing away from them. Pruden told The Salt Lake Tribune the group has no plans to remove Spitzer's initial research from its website.

Spitzer "defended his methods for 10 years. To suggest that his feeling 'sorry' somehow changes the data in any way is totally unscientific," Pruden wrote in an email to The Tribune. "Science is not about the researcher's feelings one way or the other. Good science asks a question, sets up a research process and then the data leads where the data leads."
Pruden is being far less than honest in this assessment. It's true that good science asks questions, sets up a research process, and then follows the data wherever the data leads. But that is only true when all three parts come together using sound methods. Spitzer's ex-gay study fell apart on the middle, most important part. As Spitzer explained in his letter retracting his study now online at the Archives of Sexual Behavior (PDF: 1 page/110KB):
The Fatal Flaw in the Study: There Was No Way to Judge the Credibility of Subject Reports of Change in Sexual Orientation
I offered several (unconvincing) reasons why it was reasonable to assume that the participants' reports of change were credible and not self-deception or outright lying. But the simple factis that there was no way to determine if the participants' accounts of change were valid.

I believe I owe the gay community an apology for my study making unproven claims of the efficacy of reparative therapy. I also apologize to any gay person who wasted time and energy undergoing some form of reparative therapy because they believed that I had proven that reparative therapy works with some "highly motivated" individuals.
Pruden would have us believe that Spitzer was "feeling sorry" for letting the gay community down. He is, but the reasons for his apology go much deeper to the study's unscientific methods which led to "unproven claims of the efficacy of reparative therapy." That fact was so important that he chose to highlight the study's "fatal flaw" as a boldfaced header to this section of his letter.
When Spitzer's study appeared in the Archives of Sexual Behavior in 2003, the journal took the unusual step of publishing 26 "peer commentaries," many of which examined the study's numerous flaws and argued that it didn't deserve to be published. Last week, The New York Times revealed that the study did not undergo an independent, blind peer review where the author's name is removed before the study is passed to other knowledgeable professionals for suggestions and comments — the normal route for publication in peer-reviewed journals. Because Spitzer was (and still is) one of the giants in psychiatry — he is largely responsible for the removal of homosexuality from the APA's list of mental disorders in 1973 — Archives editor Kenneth J. Zucker gave his study special treatment.
That is, in effect, the only reason we've been talking about this study for the past decade. It wasn't the study's scientific merits — there was none. Spitzer's peers have said so for a decade and now even he admits it. But don't count on the ex-gay industry letting go of this study without a fight.
Steve Used To Be Ex-Gay, Now He's Ex-Mormon
Jim Burroway
July 10th, 2011
That's the choice a lot of people of faith feel that they are forced to make when they finally confront the fact that they are never going to change from gay to straight. For thirty-eight years, Steve was Mormon and a member of Evergreen, the Mormon ex-gay organization. He also learned that there was a third choice other than being ex-gay or ex-Mormon: out of the fifteen members of his ex-gay group in Colorado, one third committed suicide. Steve says that the organization's criteria for success was that he was still coming to meetings, still tithing to the church, and still taking on the trappings of being a stereotypical straight man. He shed the first two criteria, but in a few ways he retained at least some of the aspects of the third: he is a gay man who has learned how to change the oil in his car.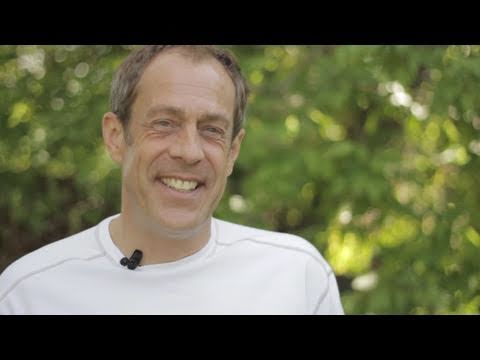 Mormon Reorientation group fraudulently misquotes Collins
Timothy Kincaid
February 25th, 2011
How very infuriating it must be to have anti-gay activists misquote you and claim that you agree with notions that you find abhorrent. But such has become the plight of Francis Collins, onetime director of the Human Genome Project.
In April 2007, A. Dean Byrd, a devout Mormon who was at that time the incoming president of NARTH, wrote an article titled "Homosexuality Is Not Hardwired," Concludes Dr. Francis S. Collins, Head Of The Human Genome Project." It claimed:
Estimates of heritability are based upon careful analyses of studies conducted with identical twins. Such studies are important and lead to the conclusion that heredity is important in many of these traits. It is important however, to note that even in such studies with identical twins, that heritability is not to be confused as inevitability.

As Dr. Collins would agree, environment can influence gene expression, and free will determines the response to whatever predispositions might be present.
But Dr. Collins did not agree. Nor was he pleased by the political advocacy of those who misquoted a statement from an appendix to his book and wrote to Ex-Gay Watch to say so:
It troubles me greatly to learn that anything I have written would cause anguish for you or others who are seeking answers to the basis of homosexuality. The words quoted by NARTH all come from the Appendix to my book "The Language of God" (pp. 260-263), but have been juxtaposed in a way that suggests a somewhat different conclusion that I intended. I would urge anyone who is concerned about the meaning to refer back to the original text.

The evidence we have at present strongly supports the proposition that there are hereditary factors in male homosexuality — the observation that an identical twin of a male homosexual has approximately a 20% likelihood of also being gay points to this conclusion, since that is 10 times the population incidence. But the fact that the answer is not 100% also suggests that other factors besides DNA must be involved. That certainly doesn't imply, however, that those other undefined factors are inherently alterable.

Your note indicated that your real interest is in the truth. And this is about all that we really know. No one has yet identified an actual gene that contributes to the hereditary component (the reports about a gene on the X chromosome from the 1990s have not held up), but it is likely that such genes will be found in the next few years.
You would think that having been publicly refuted would be reason enough not to continue to distort the work of others. And, indeed, for people of integrity, it would be so.
But Dean Byrd and his associates have little integrity and no interest in honest portrayals of science. So here they are back again.
In today's Salt Lake Tribune, members of the Foundation for Attraction Research (an organization founded by Byrd), are trotting out their distortions of Collins' work to claim that his conclusions were that "homosexuality, like other traits, emerges from some combination of nature and nurture," and to imply that Collins endorses their reorientation theories.
But they didn't stop at defaming the character and scholarship of Collins, they also implied that Dr. Robert Spitzer endorsed their views.
Spitzer offers the following: "Like most psychiatrists, I thought that homosexual behavior could only be resisted, and that no one could change their [sic] sexual orientation. I now believe that to be false. Some people can and do change."

It should also be observed that the type, degree, and potential for change vary with each individual, and many debates about change could be avoided by a more nuanced discussion about it.
Setting aside for the moment the methodology and the documented fraud involved with the effort to fool Dr. Spitzer, it is telling that Byrd's associates chose to delete what Spitzer actually had to say about the "type, degree, and potential for change." (NY Times)
But after enduring an avalanche of criticism from peers who said he had given too much credence to the accounts of his subjects, many of whom were leaders of ex-gay ministries, Dr. Spitzer now says many advocates of sexual reorientation have misrepresented his views.

"Although I suspect change occurs, I suspect it's very rare," he said. "Is it 1 percent, 2 percent? I don't think it's 10 percent."
But you wouldn't know that from this Mormon opinion piece.
Because Dennis V. Dahle, John P. Livingstone and M. Gawain Wells set out not to present scientific discovery or empirical evidence of their position, but rather to deceive the public. The observations of Collins and the opinions of Spitzer – had they been portrayed honestly – would have refuted the claims of the Foundation for Attraction Research. So instead Dahle, Livingsone, and Wells followed in the footsteps of Byrd and hijacked the reputations of honorable men to attach them to their dishonorable goals.
Ironically, the premise of their opinion statement was that "true religion and true science, when they are found, are never at odds." And what an unfair disservice they have done to fellow Mormons.
For if true religion and true science go hand in hand, then it is only a logical conclusion that the religion of con-men Dahle, Livingsone, and Wells surely must be as fraudulent as their "science".
Do These Folks Agree With Cameron's "Solution"
Jim Burroway
May 14th, 2007
Dr. Warren Throckmorton has also posted about Paul Cameron's disturbing views expressed in Cameron's article, "Gays in Nazi Germany." Dr. Throckmorton concludes:
Suffice to say that Dr. Cameron is not simply ideologically opposed to homosexuality, he is fixated on "solutions" that I find abhorrent. I call on fellow social conservatives who still refer to the Camerons' work to take a hard look at these posts and reflect on whether someone with such extreme animosity could possibly approach social science data with sufficient objectivity to be trusted.
When Ex-Gay Watch pointed out that Exodus was using Cameron's research, Exodus finally responded by removing those web pages from their web site. On the other hand, NARTH has so far failed to act.
I wonder how many of these individuals, organizations and publishers agree with Paul Cameron's Solution for those who live "parasitic lives"?
E-mail me or leave a comment if you find someone who is using Cameron's "science" and I'll add them to the list.
Publications:
American Family Association:
Americans For Truth:
Courage:
Concerned Women For America:
Ears To Hear:
Evergreen International:
Family Research Council:
International Healing Foundation (Richard Cohen):
Lifesite News:
National Association for the Research and Therapy of Homosexuality (NARTH):
One News Now:
Renew America:
Virtue Online:
Let me know if you find any others.
Tags:
American Family Association
,
Christopher Rosik
,
Concerned Women for America
,
Courage
,
David Virtue
,
Ed Vitagliano
,
Evergreen International
,
Exodus International
,
Family Research Council
,
Joseph Nicolosi
,
Kathleen Melonakos
,
LifeSite
,
NARTH
,
OneNewsNow
,
Paul Cameron
,
Peter LaBarbera
,
Renew America
,
Richard Cohen
,
Robert Knight
,
Timothy Dailey
COMMENT (1)
|
LINK