Dr. Robert Spitzer Speaks Out Against Abuses of His Study
Jim Burroway
February 15th, 2007
When Dr. Robert Spitzer's study of 200 gay men and women who reported a change in their sexual orientation appeared in the Archives of Sexual Behavior in 2003, anti-gay lobbyist seized on it as proof that homosexuality was, at its core, a choice that could be changed. But as Dr. Spitzer has said repeatedly, any appears to be exceptionally rare. Just last Monday The New York Times quotated him as saying:
"Although I suspect change occurs, I suspect it's very rare," he said. "Is it 1 percent, 2 percent? I don't think it's 10 percent."
Dr. Spitzer consistently warned that his study should not be used as a part of political efforts to denying gays and lesbians, a warning which Focus on the Family, NARTH and Exodus have ignored with abandon. Now Truth Wins Out has released a video in which Dr. Spitzer registers his disappointment in no uncertain terms:
… of course, they [Focus on the Family] were delighted with that study. What they fail to mention — and it's not, I guess, a big surprise — is that in the discussion I noted that it was so hard for me to find 200 subjects to participate in the study that I have to conclude that, although change is possible and does occur, it's probably quite rare. And of course, they don't want to mention that."
(Out of) Focus on the Family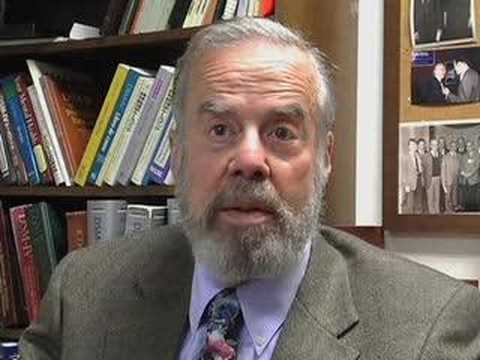 This video comes out at a time when we noticed PFOX (Parents and Friends of Ex-gays and Gays) revamping their website and pulling one of Dr. Spitzer's statements out of context, this time in an embedded video that rudely plays automatically as soon as the page is loaded. Maybe this is the Focus on the Family video that Dr. Spitzer mentions and is so unhappy with.
Comments