Well, maybe not ENTIRELY boring
Timothy Kincaid
June 13th, 2012
When you hear "but there's no gay gene", it can make you want to pull your hair out. Or, if as in my case you want to keep every last hair that you have, you want to go into excruciating detail as to exactly what science does or doesn't say, what twin studies reveal, and lesbian auditory evoked potentials.
Instead, just refer them to this amusing and interesting primer from Ma. Isabel Garcia in the Philippine Star. The entire article is a joy, but here is the masterpiece ending paragraph.
Biodiversity is a concept that we are so eager to promote because we recognize that it faithfully reflects nature's realities. But we cannot seem to readily think "diversity" when it comes to gender. Somehow, we become frugal and intellectually budgeted when we classify human genders that nature gives rise to. Most of us are limited to thinking only in binary gender denominations — male or female. If you want to look for gender, look at the person, inner and outer spaces, and put genitals in the bottom of your clues. The person will tell you rich, scrumptious tales. Genitals are boring.
Nicolosi: Gays Would Be "Jerking Off In Hamburgers All Over"
Another former patient of Dr. Joseph Nicolosi comes forward
Jim Burroway
May 3rd, 2008
Earlier this week, Daniel Gonzales provided his reaction to the recent Byrd, Nicolosi & Potts paper that appeared in Psychological Reports. Daniel's comments were based on his own experience as a former patient of Dr. Nicolosi's:
In my first session of therapy with Dr. Nicolosi he repeatedly pressed myself and my father, who was there with me, asking us if I had been molested as a child — which I hadn't. In fact, much of that first session was focused on "digging around" for the supposed cause of my homosexuality.
Gabriel Arana, a Cornell University grad student and columnist for the Cornell Daily Sun, has come forward to write about his remarkably similar experience with Dr. Nicolosi in a recent column:
For three years I had weekly sessions with Dr. Joseph Nicolosi, president of the National Association for the Research and Therapy of Homosexuality (NARTH). Dr. Nicolosi thought that homosexuality was a pathology, a sublimated desire to reconnect with one's lost masculinity. The theory: under-attentive fathers and over-attentive mothers create gay children. The purpose of therapy was to put me in touch with my masculine identity and thereby change my sexual orientation.

…

Years after I stopped therapy, I requested the case notes, knowing they would be destroyed after seven years. They provided an annotated collection of long-forgotten events. Next to the description of an argument with a male friend, Dr. Nicolosi scribbled "needs to look at the real source." This was code: whatever the problem, it would be traced back to my lost masculine sense of self; I was angry because my friend had not paid attention to me as my father had not. Much of therapy also involved uncovering the numerous ways in which my parents had cheated me (as a teenager, I was more than happy to blame things on them).
According to Arana, Dr. Nicolosi didn't try to conceal his utter disgust with gay people:
Disgust with what was termed the "gay lifestyle" was implicit in therapy. I remember Dr. Nicolosi telling me, in response to the question of whether one could easily contract HIV from semen, that if this were the case then gays would be "jerking off in hamburgers all over" to infect people.
That is was passes for ethical professionalism at NARTH. As does this:
…I know Dr. Robert Spitzer's study well. Dr. Nicolosi asked me to participate in it, but instructed me not to reveal that he had referred me; while he wanted his organization's views represented, he did not want to bring into question the study's integrity.
The Spitzer study is the famous ex-gay study that purported to show that people can change their sexual orientation. However, the study was stacked with people who had a vested interest in demonstrating change. According to Dr. Spitzer, "the majority of participants (78 percent) had publicly spoken in favor of efforts to change homosexual orientation, often at their church," and "nineteen percent of the participants were mental health professionals or directors of ex-gay ministries." Among that 19% was Alan Chambers and Randy Thomas, Exodus International's president and vice-president.
By the way, this is not the first time we've seen allegations that Nicolosi advised his clients to lie to Spitzer. Daniel Gonzales described a very similar conversation with Nicolosi nearly three years ago:
Nicolosi told me it would be great if I could represent the positive/success side of ex-gays in this study. Joseph Nicolosi asked me to lie to Spitzer when I called in for my study interview by denying Nicolosi had referred me. Turned off by this attempted manipulation, I never went through with taking part in the Spitzer study.
Hat tip: Ex-Gay Watch
Video: Inside "Love Won Out"
In this multi-part series of videos Box Turtle Bulletin editor Jim Burroway discusses attending Love Won Out.
Daniel Gonzales
March 16th, 2008
Today's videos aren't exactly related to each other except for all being about Love Won Out. The first video looks at the language used by LWO speakers which attempts to separate a gay person from their sexuality. Jim finds it comical the term "people who are struggling with their homosexuality" is used to describe him given that he has no struggle with his sexuality. Our second video today looks at the financial cost of attending both Love Won Out and the ex-gay ministries promoted there. And our third video today examines how scientific studies such as the Spitzer Study are quoted at Love Won Out.
Separating The Person From The Sexuality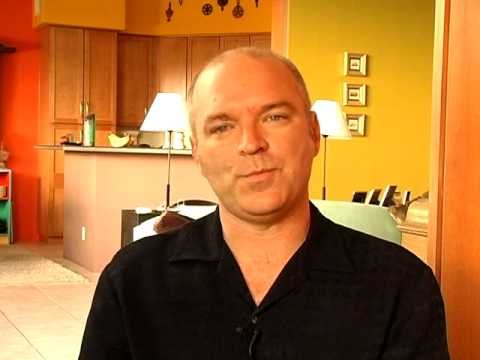 How Much Do Ex-Gay Programs Cost?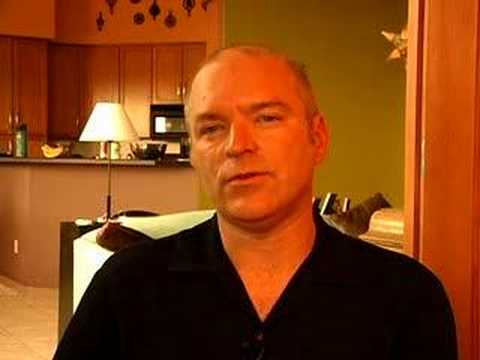 Quoting Scientific Studies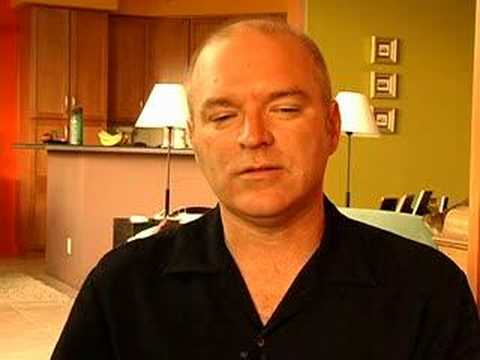 Dr. Robert Spitzer Speaks Out Against Abuses of His Study
Jim Burroway
February 15th, 2007
When Dr. Robert Spitzer's study of 200 gay men and women who reported a change in their sexual orientation appeared in the Archives of Sexual Behavior in 2003, anti-gay lobbyist seized on it as proof that homosexuality was, at its core, a choice that could be changed. But as Dr. Spitzer has said repeatedly, any appears to be exceptionally rare. Just last Monday The New York Times quotated him as saying:
"Although I suspect change occurs, I suspect it's very rare," he said. "Is it 1 percent, 2 percent? I don't think it's 10 percent."
Dr. Spitzer consistently warned that his study should not be used as a part of political efforts to denying gays and lesbians, a warning which Focus on the Family, NARTH and Exodus have ignored with abandon. Now Truth Wins Out has released a video in which Dr. Spitzer registers his disappointment in no uncertain terms:
… of course, they [Focus on the Family] were delighted with that study. What they fail to mention — and it's not, I guess, a big surprise — is that in the discussion I noted that it was so hard for me to find 200 subjects to participate in the study that I have to conclude that, although change is possible and does occur, it's probably quite rare. And of course, they don't want to mention that."
(Out of) Focus on the Family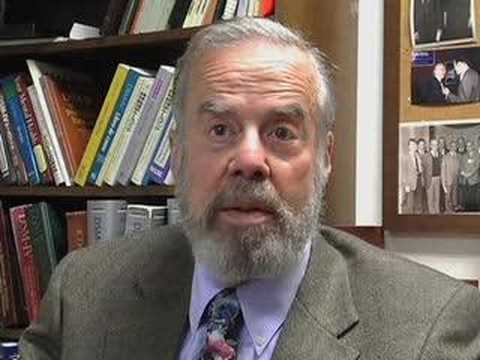 This video comes out at a time when we noticed PFOX (Parents and Friends of Ex-gays and Gays) revamping their website and pulling one of Dr. Spitzer's statements out of context, this time in an embedded video that rudely plays automatically as soon as the page is loaded. Maybe this is the Focus on the Family video that Dr. Spitzer mentions and is so unhappy with.
PFOX Distorts Dr. Spitzer On Their New Website
Jim Burroway
February 14th, 2007
This is pretty outrageous. Teach The Facts noticed that the website for PFOX (Parents and Families of Ex-Gays and Gays) has gotten quite a makeover. (It's also a severely jumbled mess if you try to view it using Firefox or Safari) And in the process, they placed a video of Dr. Robert Spitzer front and center of the web page.
(For those of you at work, please note that the video loads and plays automatically, and depending on your browser you may have difficulty disabling it. The sound may be loud, and may be annoying or distracting for people working nearby. This is a huge no-no among professional web designers, who would never do this sort of thing out of simple courtesy to their visitors. But then PFOX has never been known for courteous behavior.)
In that video clip, Dr. Spitzer is heard to say:
The DSM stands for Diagnostic and Statistical Manual of Mental Disorders, it's a publication of the American Psychiatric Association, and it's kind of the Bible of psychiatry. I came up with a definition in 1973 that made it possible to argue that homosexuality was not a mental disorder. I mean, the gay activists have taken the viewpoint that from a political/strategic point of view they do better if they can convince society at large that once you're homosexual you can never change. Now, I can appreciate that that helps them politically, and I'm sympathetic towards their political goals, but I think it's just not true.
Dr. Spitzer has been at the center of the ex-gay controversy ever since he presented preliminary findings in 2000 of 200 ex-gays who reported some change in their sexual orientation. He revealed that it took him some sixteen months of repeated searching to find the two-hundred participants for the study, and even then, nearly a fifth of those participants were in leadership positions of ex-gay ministries and many more made public pronouncements about their "transformation" at church functions. The process of determining the degree of change for these participants consisted of a single telephone interview.
While he concluded that it was possible for some very highly-motivated people to undergo some sort of change in sexual orientation, the study's many weaknesses prompted the Archives of Sexual Behavior to take the very unusual step of publishing some twenty-five peer review commentaries when they published the study in 2003. Most of those commentaries were highly critical of the study's methodology and conclusions.
PFOX has a lot of nerve cherry-picking that single quote from Dr. Spitzer. What they don't reveal is that as recently as this past Monday The New York Times reported:
But after enduring an avalanche of criticism from peers who said he had given too much credence to the accounts of his subjects, many of whom were leaders of ex-gay ministries, Dr. Spitzer now says many advocates of sexual reorientation have misrepresented his views.

"Although I suspect change occurs, I suspect it's very rare," he said. "Is it 1 percent, 2 percent? I don't think it's 10 percent."
Dr. Spitzer has previously condemned misappropriations of his study by anti-gay lobbyists and activists in their efforts to limit civil liberties for gays and lesbians. It's impossible to imagine that Dr. Spitzer would lend his endorsement to an organization like PFOX, which is among the more notorious for its unethical practices.
You may remember that PFOX was embarrassed last July when then-Board President Richard Cohen demonstrated his highly unorthodox conversion therapy techniques on national television. Cohen, who had been permanently expelled from the American Counseling Association two years earlier, finally left the organization, although it's unclear whether he resigned or was forced out.
PFOX is now headed by Regina Griggs, who I saw at last Saturday's Love Won Out conference in Phoenix at the PFOX booth. Love Won Out was jointly presented by Focus on the Family and Exodus. This brings to mind the following questions: Does Focus on the Family endorse PFOX's blatant misappropriation of Dr. Spitzer's image, voice, and good name to create a fraudulent endorsement of PFOX's methods and message? And will Exodus, of which PFOX is a member ministry, condemn PFOX and strip that organization of its annual certification for carrying out such fraudulent representations?
Ex-Gay Watch Analyzes The Spitzer Study
Jim Burroway
February 5th, 2007
At the 2001 Annual Convention of the American Psychiatric Association, Dr. Robert Spitzer presented the preliminary results of a study that he had been working. For the previous year and a half, he looked for and found two hundred "ex-gays" to interview to determine whether they had actually changed. Based wholly on their self-reports in telephone interviews, he concluded that some of them had.
The issue of "change" (I only put it in quotes because there hasn't been a consistent definition of exactly what supposedly changes) is extremely complex and contentious. It's one that I will be dedicating considerable energy in exploring in the near future. It is impossible to discuss the many claims that ex-gay leaders make concerning change without understanding what the Spitzer study did and did not say.
My friends and compatriots at Ex-Gay Watch have put together an excellent video that makes a very good primer on the Spitzer Study. Contributing author and ex-ex-gay Daniel Gonzales delves into how the study was done, what its weaknesses and limitations are, and how Dr. Spitzer has denounced the way the study has been misused by those who seek to limit or roll back civil liberties for gays and lesbians. It's worth a watch.